What is a Moroccan Carte De Séjour or Carte d'immatriculation? It is an identity card issued by the Kingdom of Morocco to foreign nationals who intends to live, work, study, reunite with their family in Morocco, conduct professional or business activity. Moving to another country is such a great challenge. It means leaving your family, friends, job, your house, and your pet. Being new to the country, you have to learn the language, adapt to the culture, and adjust to the climate which is totally different from where I came from. It was a total shock for me when I arrived in this gorgeous country. The Philippines is one of the few countries that enjoy 90 days visa-free in Morocco. I wasn't worried since I have to leave the country before my 90 days expired. Before that, I slowly collected the pieces of documents necessary for the application of carte de sѐjour. I applied as a dependent of a foreign national working in Rabat.
Required Documents:
2 copies each of duly filled-up Residence Permit Application form and Yellow Card form to be obtained at the regional Prefecture de Police. This is free of charge.
6 copies of recent colored photograph, 3.5mm x 4.5mm size, on uniform and light background (grey color), with the face and ears uncovered and without dark glasses.
1 copy of legalized passport with a stamp of the date of recent entry and admission number. Legalization can be done in the nearest mukata'a, arrondissement, or municipal hall. Each place here in Morocco has its own so ask around. In my case, I just look at Google map for the nearest mukata'a.
1 copy of legalized Deed of Ownership or the Lease Contract justifying the address of the residence.
1 copy of the extract of Cassiere Judiciare or Criminal Record to be obtained in the Ministry of Justice. Located in Place el Mamounia in Rabat, with telephone number 0537 213737. This is for free. You just have to fill up a form and have a photograph. Wait for the release on the next day. I had a copy of my French translated criminal record (NBI Clearance) from the Philippines but they still required me to get another one at the Ministry of Justice in Rabat. For applicants residing outside Rabat, you can apply online by clicking on this government website. It only takes a few minutes by filling up the form and wait for 3 days to process.
1 original copy of the medical certificate. Any health professional can issue this piece of paper. I would advise checking for the cheapest one. If you still have time, go to some clinics. I got mine for 300 Dhs, written in Arabic, and later found out that there are some doctors who can give you at a cheaper price. Tell the doctor that you need it for carte de sѐjour.
1 copy of legalized Attestation de Prise en Charge to be written by spouse working in Morocco. It should state that your spouse can support you while you're in Morocco.
Marriage Certificate translated in French. I inquired in one of the translation centers in Rabat and found out that it was too expensive to translate documents. Better have it translate in your origin country. In my case, I only paid a few pesos in translating. Here, they are charging you at an unbelievable rate. I inquired one translation office and they are charging me 300 MAD per piece. That's ridiculous!
1 copy of legalized Contrat de Travail or Employment Contract of the spouse.
100 Dhs fixed payment. Senegalese, Tunisians and Algerians nationals are exempted regardless of the length of the residence permit requested. On my next renewal, I paid 300 MAD for 3 years of validity.
Redal electric bill or any utilities such as internet subscription.
All of these should be placed in format A4 Envelope.
Additional Requirements that should be attached according to the reason of stay:
Studies. Certificate of School Registration, proof of means or la prise en charge(ask your embassy), certificate of approval from school for students pursuing their studies in private institutions. Always ask the Prefecture de Police if you need to comply with all those certificates.
Work. Valid employment contract duly endorsed by the Ministry of Employment. Tunisians and Senegalese nationals are exempted. Your employer should take care of everything if you are working. They just have to prove that no Moroccans are available to take that position.
Family Reunion. Proof of the family relationship (marriage certificate), a copy of the host/spouse national identity card.
Visitor. Proof of sufficient means of livelihood and a commitment to not exercise any professional activity subject to authorization.
Long-term care. Medical file, health insurance, or proof of financial means to cover medical expenses and stay in Morocco. An official bank statement will suffice.
Business.  Legalized statut de societe, le register de commerce and tax declaration, proof of commercial transactions or livelihoods where applicable and bank account. I would suggest you consult a lawyer on how to obtain and start those papers. I have no idea about those documents.
Professional Activity. Authorization issued by the competent government department for the exercise of that activity.
Refugees. Valid refugee card issued by the Bureau des Réfugiés et Apatrides or Office of Refugees and Stateless Persons.
Procedure, Schedule of Application, & Where To Lodge The Application :
Complete all the requirements and have it check at the Prefecture de Police. In Rabat, it is located at Rue Trabless. Just a few meters from Place Al Joulane tram station. Sometimes, they will be requiring you an additional requirement. Just comply with it. Like in my case, they asked for a Redal bill. Also, ask them how long will the usual process go. I got my carte de sѐjour 22 working days after lodging the application. If I have known that it would be fast, I would have submitted the requirements on my 2nd month stay here in Rabat.
Follow the schedules for submission of requirements every morning from  08h30 to 12h00 only and withdrawal of cards and récépissé from 14h30 to 16h30 only. But in my case, I asked the girl in charge of the release of récépissé if I can get it before 14h30 and she allowed me to have it. To my surprise, my carte de sѐjour was already available.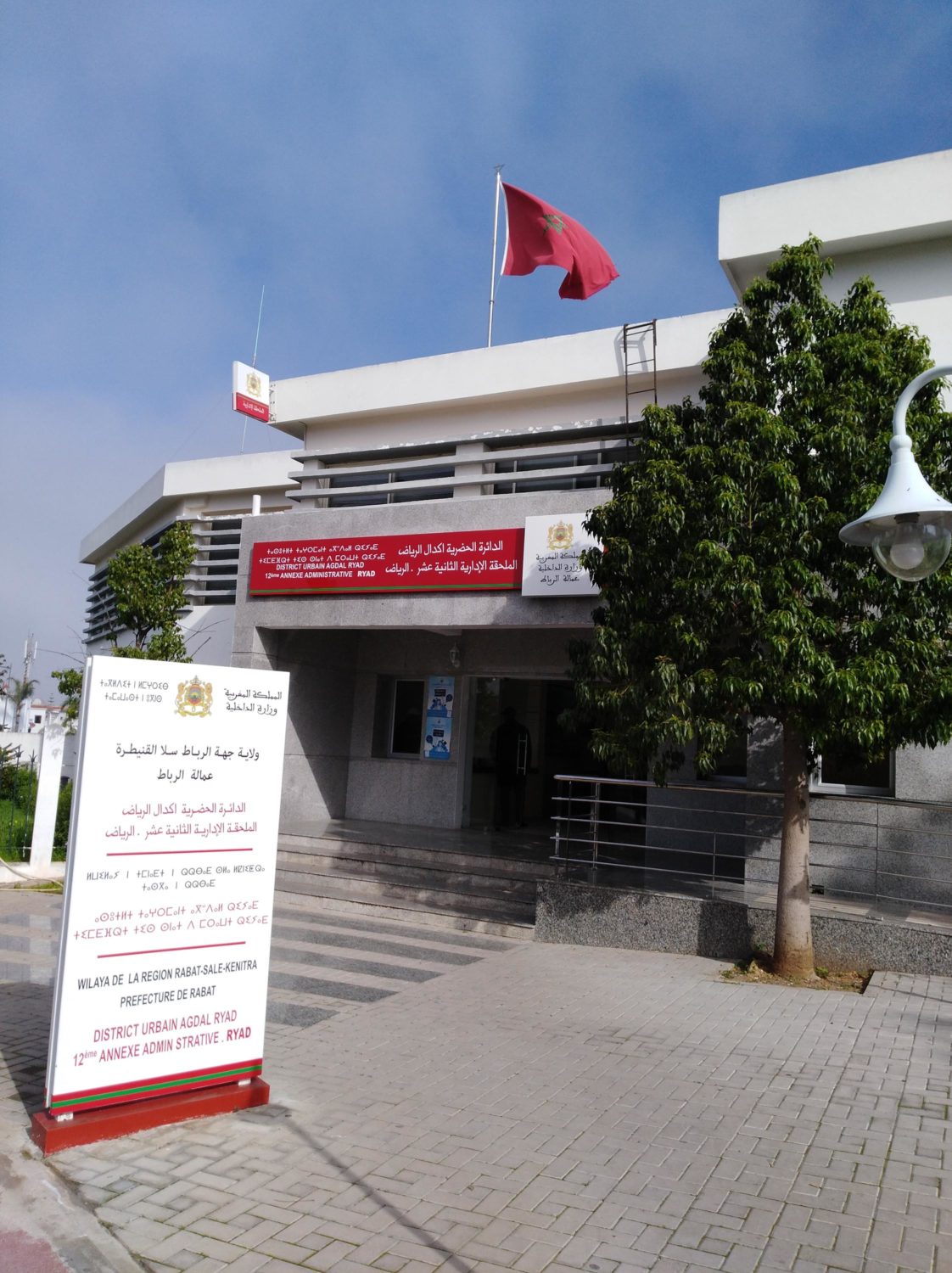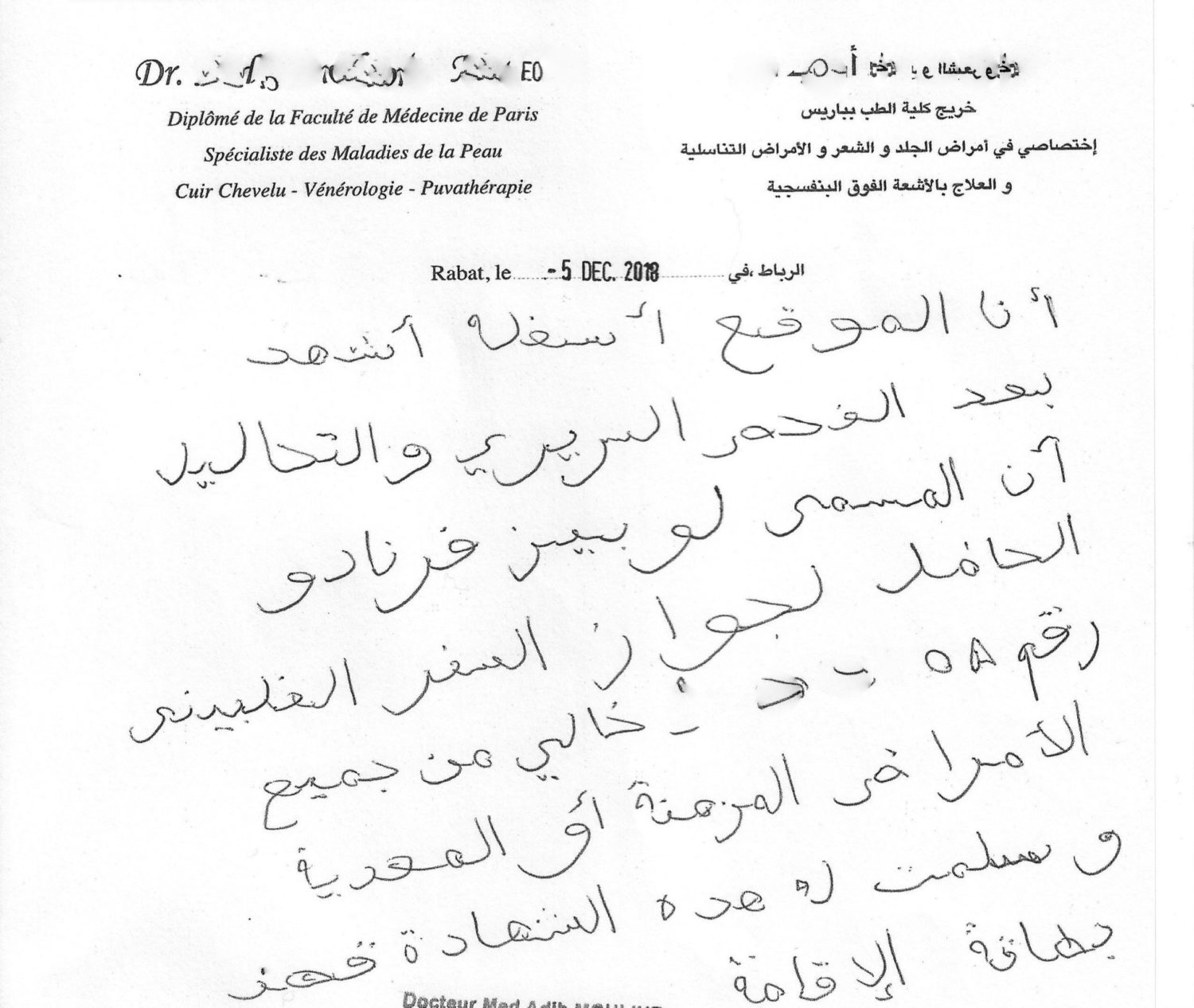 Renewal And Expiration: I renewed my Carte de Sejour last February 24, 2020, and submitted the same requirements during the first application. I had 3 years of the renewed resident card. This time it's easier and you need to surrender your expired card and pay 300 Dhs. You will not receive any paper for the payment, instead, they would advise you to go back after 3 weeks and withdraw your récépissé which is equivalent to Carte de Sejour. It's provisional or temporary while they are examining your file.
Under Article 19, Chapter 2, Décret N° 2-09-607, published on 1 April 2010 by National Legislative Bodies, the registration card of a foreigner, who has left Moroccan territory for a period of more than six months, is considered expired.