About Rabat
After gaining independence from France on March 2, in 1956, Rabat became the administrative capital of the Kingdom of Morocco. Being the administrative capital of Rabat-Salé-Kénitra region, Rabat has so many things to offer. From the comfort of a European-like city, it is clean, green as manifested by numerous parks and spaces, tranquil compared to other cities, organized and secured. One can walk at night and get home safe and sound. With an urban population of over half a million in 2019, Rabat still maintains its laidback vibe. I'm not saying this because I live here but I observed that while traveling to other Moroccan cities. Thanks to everyone who maintains it!
Before & During Arrival in Rabat
I can still vividly recall our last few weeks in The Philippines prior to moving to Morocco. Relocating into another country would mean leaving everything and embracing a brand new culture. It is normal to feel mixed emotions of sadness, excitement, and fears. However, there's nothing to be worried about if you arrive in Morocco prepared. The 17 hours of flights from Manila to Casablanca left us totally drain. Plus the shift of temperature from the usual tropical to a bit cold made me sick. We arrived in August and it was summer, but for me, it was totally different.  I'm used to 38'C but here, we were welcomed at 22'C. One can either choose the airport in Casablanca Mohammed V Airport or in Rabat-Sale Airport.
As a moderator in one of an expatriates group, I encountered a lot of posts and queries about moving in Morocco. Simple questions yet very important for most. From time to time I added them into this article and came up with this. Of course, there are still plenty of topics to be discussed, so feel free to suggest or comment here and I will be very happy to add include them.  So far, these are the common concerns for most individuals or families planning to move into this lovely country. My wife and I had been living in Rabat so I chose to discuss more on the city based on our experience. We were so lucky to be based here since Rabat is a city of mixed modernity and cultural heritage.
Visa & Residence Card (Carte de Sejour)
As Philippine national, we can enter Morocco visa-free for 90 days. This is true with other 66 nationalities while citizens of The Republic of Congo, Guinea, and Mali must secure an advanced Electronic Travel Authorization prior to arrival. For Carte de Sejour, you can apply before you consume your 90 days stay. For guided information on card application, click here.
Looking for housing and furnishings
This is the most tricky part of moving.  Always avoid conducting business transactions with an unlicensed realtor or else you'll end up being scam. Many expatriates had fallen victim to these bad guys.  Make sure everything is on paper or suffer in the end. One can rent a 2-bedroom apartment in a modern neighborhood of Hay Riad in Rabat for 9,500 MAD. That's in the Prestigia area, a complex of high-rise apartments. Prices depend in area, for some, they pay as low as 4000 MAD for 1 bedroom apartment in Agdal. In suburb Rabat like Temara, you can get a 1-bedroom apartment for 1000 MAD.
For furnishings, there are plenty of shops everywhere depending on your taste and standard. I visited a furniture shop deep in the medina to buy a recycled piece of wood for my trestles and got it for 5 euros. A big Ikea-clone named Kitea is also present in Rabat. Likewise, there are artisanal shops selling home décor items in the medina, beside Kasbah of the Udayas. There's an active online Facebook page that sells pre-loved furniture and other decors as well as posting of properties for lease. Check it here.
For home appliances and electronics, you can get it in Electroplanet, Cosmos, Biougnach, Marjane, Aswak Assalam, and Abroun which are scattered across Rabat.
Insurance and Healthcare
Living in the capital of Morocco, Rabat has some of the advanced healthcare facilities which offer various services from emergency to elective procedures. There are also public hospitals but don't expect too much. Most doctors here are educated in Europe. I would advise someone planning to live here to purchase health insurance. Always carry an insurance policy ID card.
Hangouts And Leisure
Now, this is the best part. If you like to go around and take a walk, then Rabat has plenty of green paths, parks, and forests for you to enjoy. If you are the kind of athletic person, then there's a wide array of sports complexes, gym, 24-hours fitness centers, and so on depending on your budget. Moroccans as well as expatriates love to chat and sip their favorite cup of espresso or attay (very sweet mint tea). For the common places to hangout in Rabat and around, click here.
Food Supplies And Shopping
I do the marketing so I know where to find most of the stuff with the help of my Moroccan friends. Rabat medina open markets and other popular souks such as Takaddoum, Akari, and Yacoub el Mansour still remains an affordable way to get fresh supplies of vegetable, fruits, meat, fish, spices, etc. I really admired the farmers here for producing beautiful fruits and vegetables at a cheaper price. Our weekly budget for it is about 50-60 MAD or 5-6€.  Of course, for other options, there are plenty of good supermarkets such as Marjane (biggest supermarket chain), Carrefour, Acima, Aswak Assalam, and BIM. Buying goods from them has a slight difference like for example when you buy a whole chicken that weighs 1.1 kg for 31 MAD in Marjane, you get it in souks for 29 MAD. Likewise, for a kilo of garlic in Marjane, you pay 62 MAD while 30-40 MAD in the medina. In retail, small stores which are often called "alimentation generale" or hanout in the local term is always there in every corner. We call it the sari-sari store in the Philippines.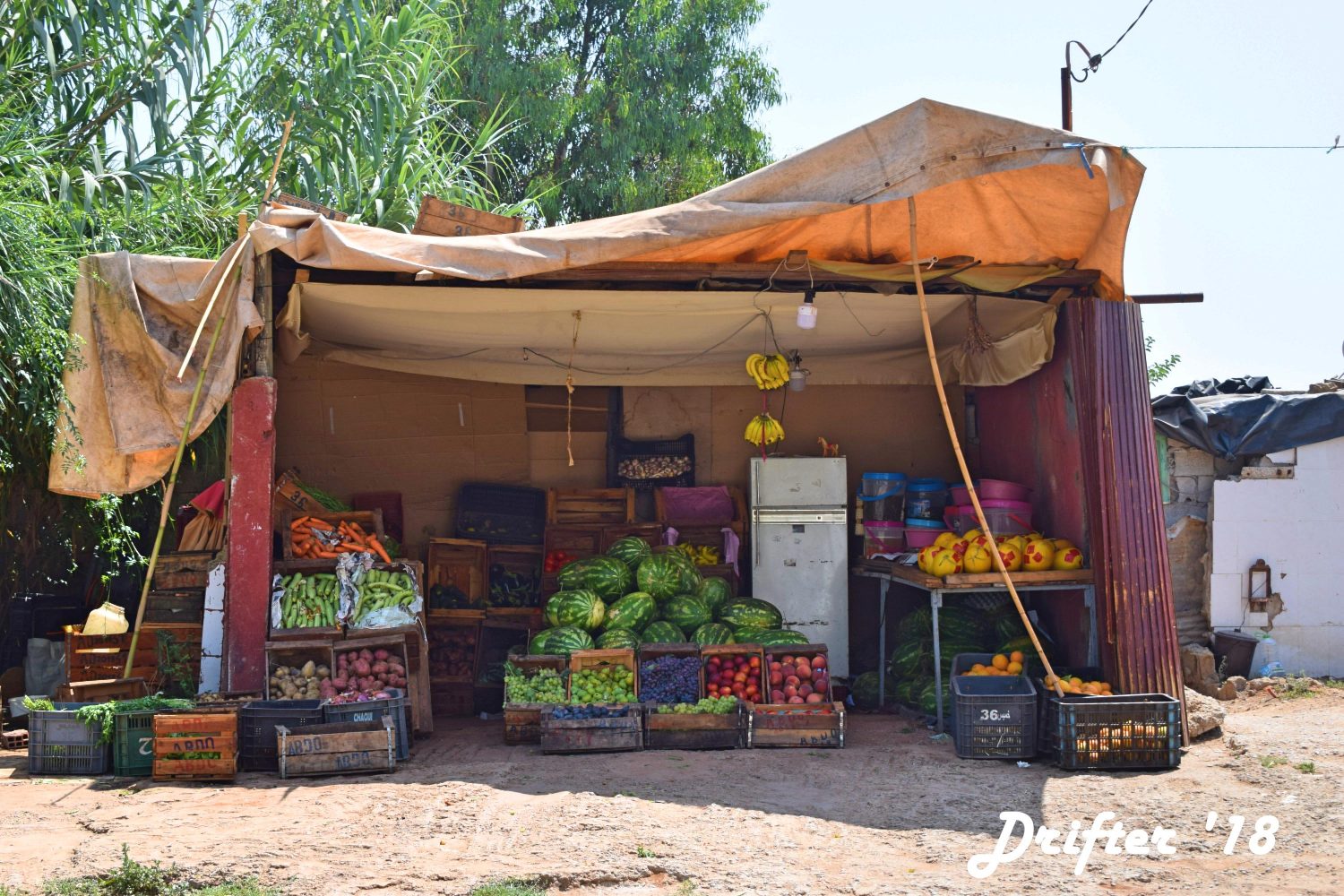 If you fancy shopping and want to splurge, there's Megamall, Riad Square, and Arribat Center. Marjane Hay Riad has some shops as well. There are some shops in Agdal if you want more options.
Looking for alcoholic beverages? You can access it everywhere in Rabat. Selected Carrefour supermarket sells alcohol like in the Hassan area, Avenue Mohamed VI, Agdal, and Hay Riad. So the party is fuelled!
Navigating Around
Rabat is one of the cities in Morocco which has a reliable transportation system. Traffic is less compared to other cities such as Casablanca. To discover different options, click here.
Education
Being the capital, Rabat has plenty of established educational institutions to choose from depending on the language you speak and preference. There's American School, Belgian School, French School, Saudi Arabia School, Spanish School that will train your children to become a global leader. For higher education, Mohammed V University offers undergraduate, graduate, and postgraduate courses. It ranked as one of the top global universities in 2019 published by the Center for World University Rankings (CWUR) placing on 1064 rank out of 20000 universities.
Dangers, Annoyances, And Challenges
With the police visibility everywhere, you will feel safe walking down the streets even at night. When in the medina, some people may constantly follow you, asking you what do you need, or if you need direction, or whatsoever. Just ignore them. This is more prevalent in other cities such as Fes and Marrakech.
As Asian living in Rabat, I faced numerous challenges such as food difference but as time goes by, I got to adapt to it. Sometimes, I am annoyed with some locals calling me "Chinois" (Chinese). I just ignored them.
Moroccan cities differ from one another especially the varied languages they speak. For example, in North Morocco, people speak more Spanish due to its close proximity to Spain. Here in Rabat, most people speak Arabic as the official language. Another official language is Tamazight but rarely spoken. Written signs are always translated into Arabic, French, and Tamazight. French and English as the foreign language, and Darija (spoken native vernacular) which most locals would speak. As Filipino, I had struggled to speak those languages. As time goes by, I learned some survival phrases.