It was my first time to travel around the Eastern region of Kingdom of Saudi Arabia and I was too excited to share my short experience. This is my comeback article after 2 years of hibernation. Pandemic did a lot of changes and we got to move on. Anyway, with a little bit of research and come what may attitude, I found myself at the front seat of a private car turned to taxi. It's a common thing here in Saudi Arabia since there's not much available public transportation within the area. I tried several car app like Uber, Careem, Bolt and Kaiian but to no avail. For people like me, the only way to get to the city is taxi. You have to be aggressive when it comes to haggling. But I was surprised when I reached my destination in Dammam and got a lower fare as agreed initially. 25 SAR. Saved 5 SAR.
Dammam
 It was Friday. Rest day for most of the people but the Seiko district was an exception. At the main square where cramped vehicles, machismo Arabs selling animals from pigeons,  lovebirds, puppies, kittens for 400 SAR which I had the chance to ask, bird seeds, and all  sort of stuff you can imagine. Around the neighborhoods where shops of gold, watches, electronics, taxi plying to everywhere with some men trying to screw you up. One guy was offering a ride for 100 SAR instead of 50 SAR. When traveling to new places, be prepared to this swindlers. They won't stop until they got you. So the goal is to be rude to them.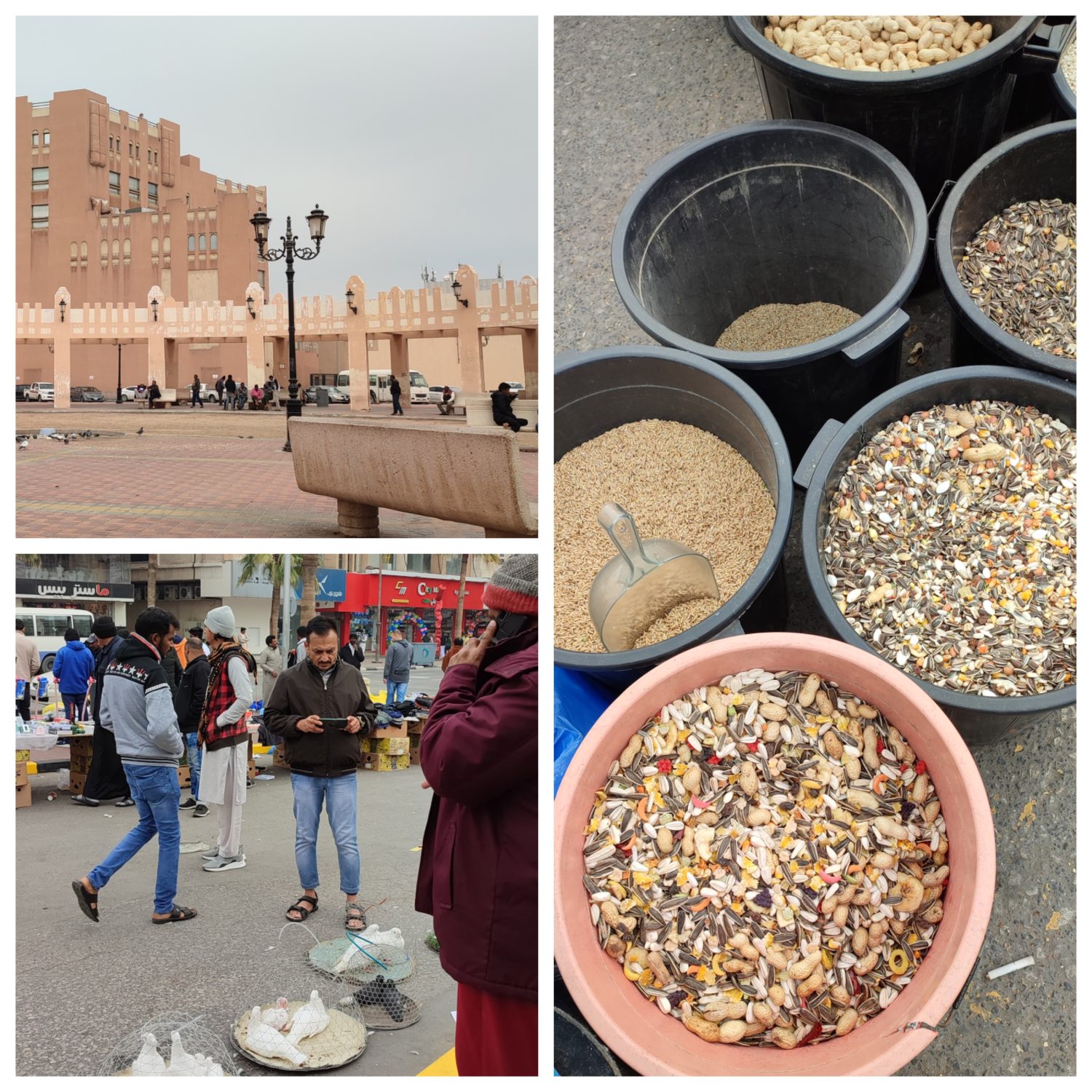 My friend and I decided to meet at the SAPTCO Bus Station. I got all the time in the world so why not explore some attractions nearby? Marina Mall which is just a few meters from the terminal was closed since it's Friday. Across it was the corniche. With an elevation gain of about 308.3 ft., its 3.6 miles of fabulous trails is perfect for those who loves medium pace walks. Considered to be one of the top attractions in the city, this place is great for picnics, meditation, birds and cat feeding, and nature-lovers. Plus, they got a playground and a fast-food shop. Cats are everywhere so bring some cat food if you fancy feeding.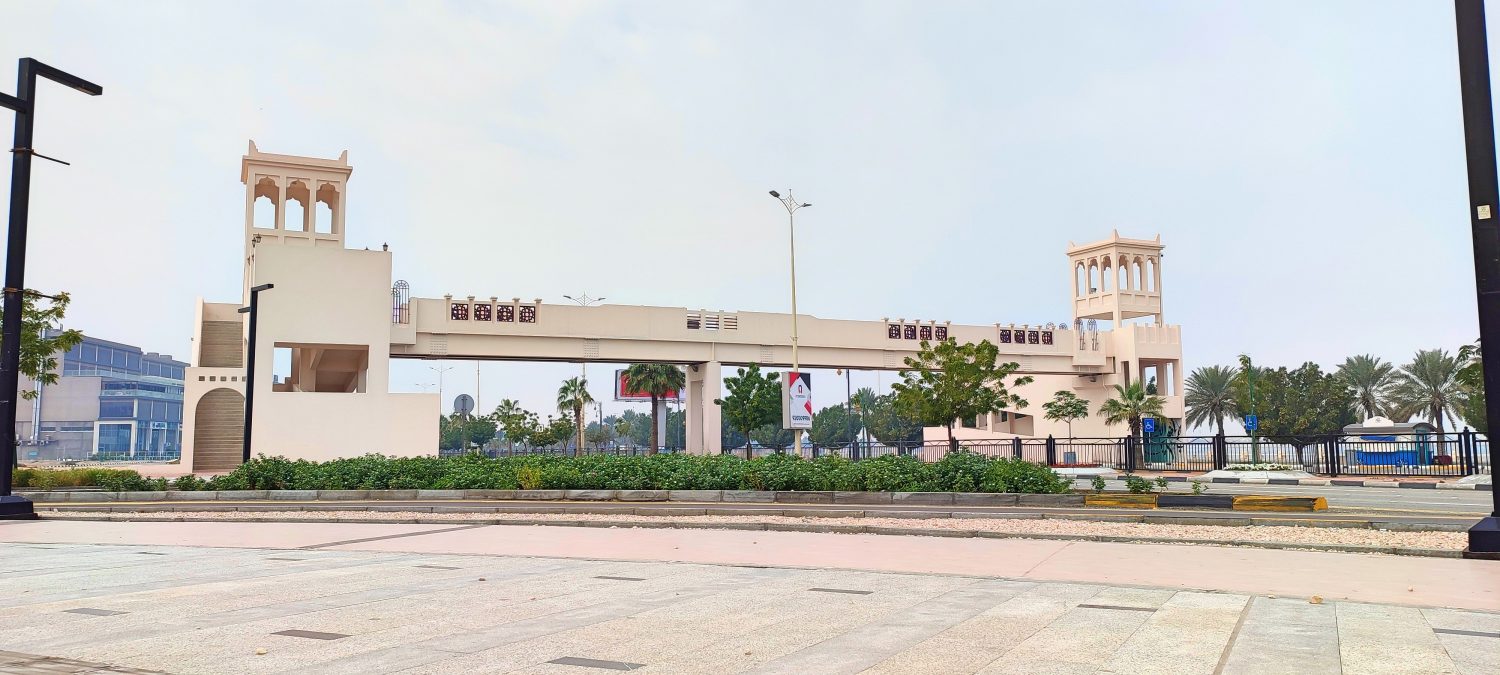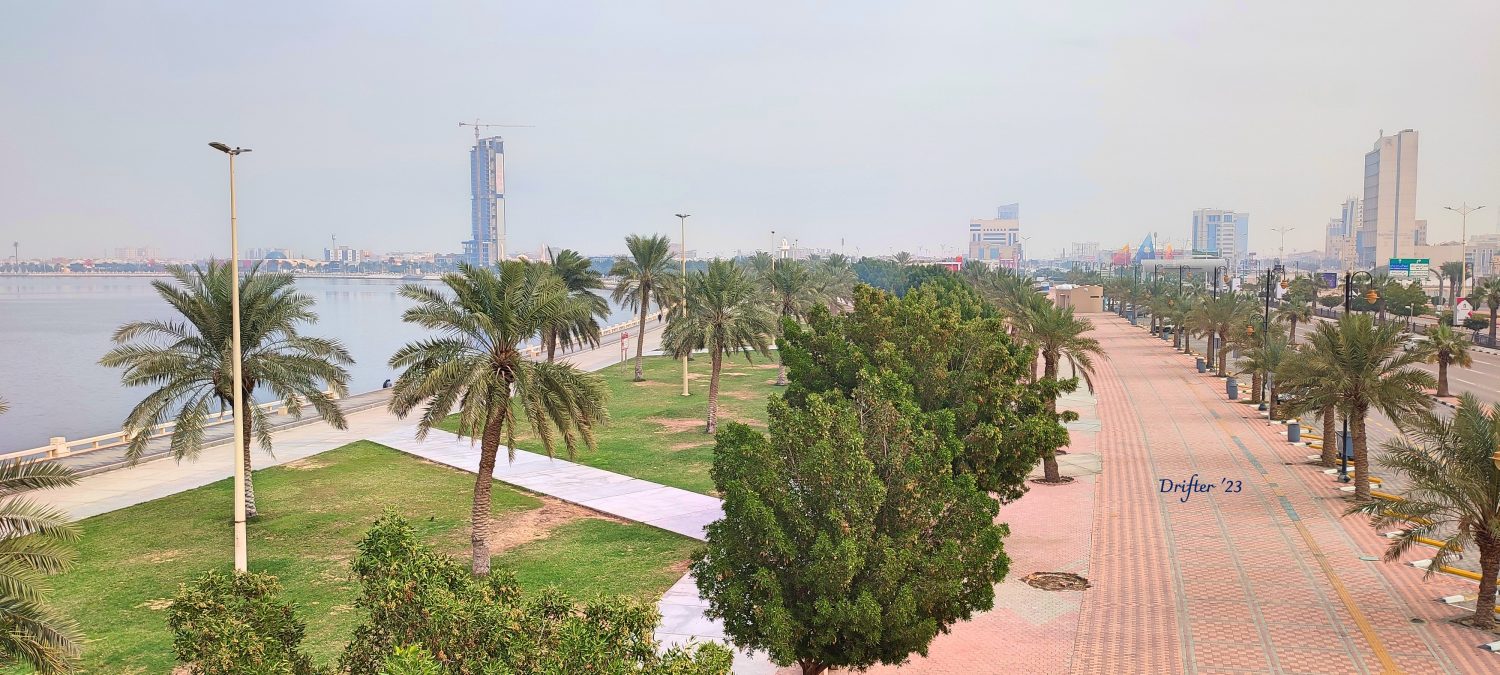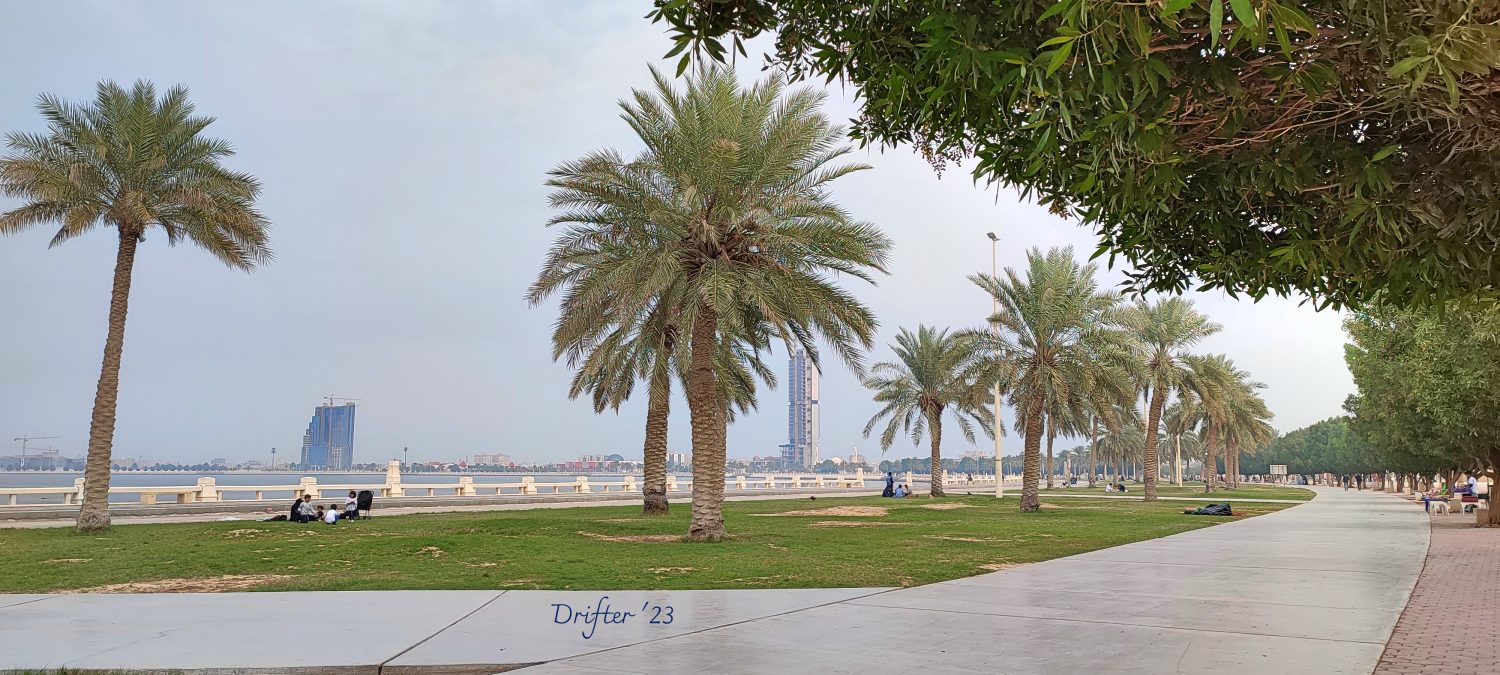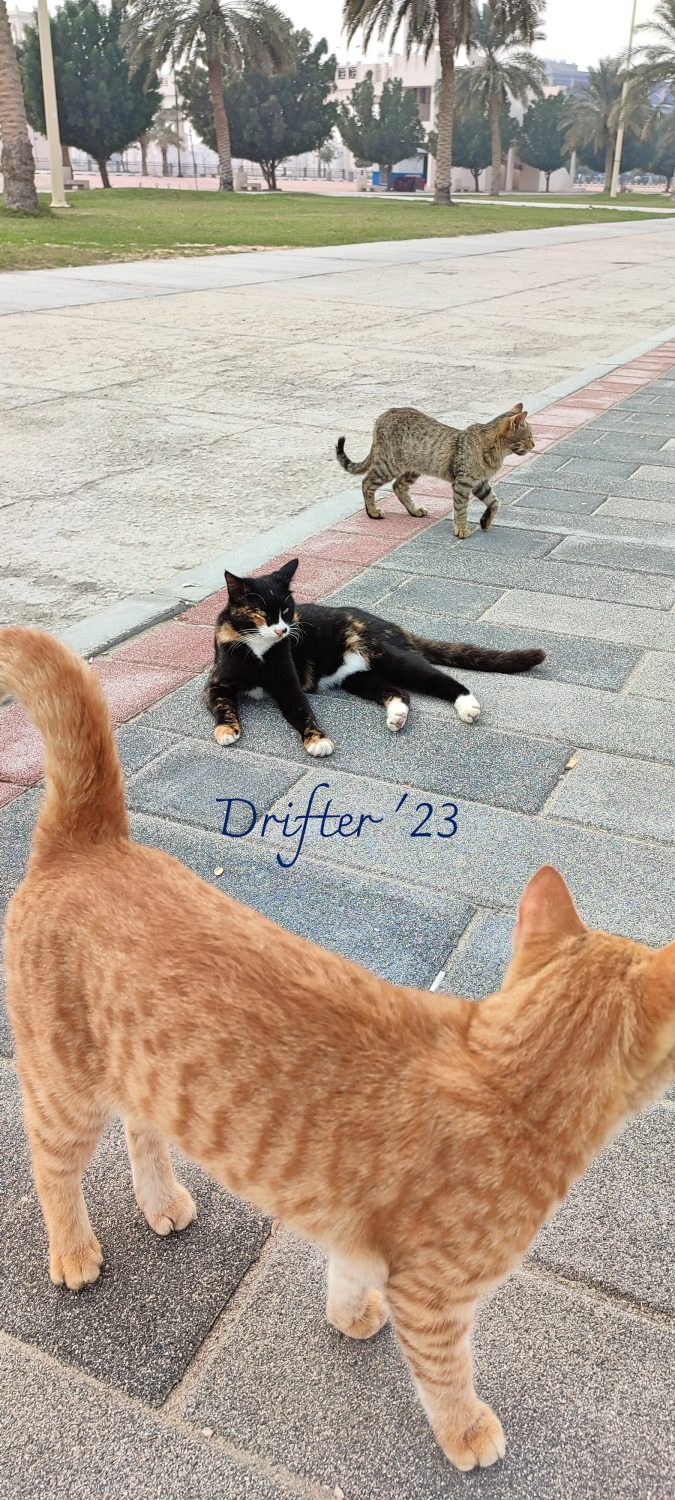 Al Khobar
From corniche to Al Khobar, we took a pre-arranged car to catch up with our lunch buffet reservation at Holiday Inn Al Khobar Corniche. Just half an hour ride. We're going to the exciting part. Reality vs. Expectation. I guess you guys have an idea. Yes! I expected too much with this buffet and was a bit disappointed. But the good thing is we tried and at least we got to review the place. The lunch buffet offers various cuisine from Arabic, Indian, and French. Free 1 complimentary drinks for 99SR per person. I must say, it wasn't worth it. Desserts were terrible. They gave us fresh honeydew lemon after complaining the old one at the dessert bar. The only thing I liked there was the creamy vegetable soup. No seafood as I was expecting. Just soggy cream dory.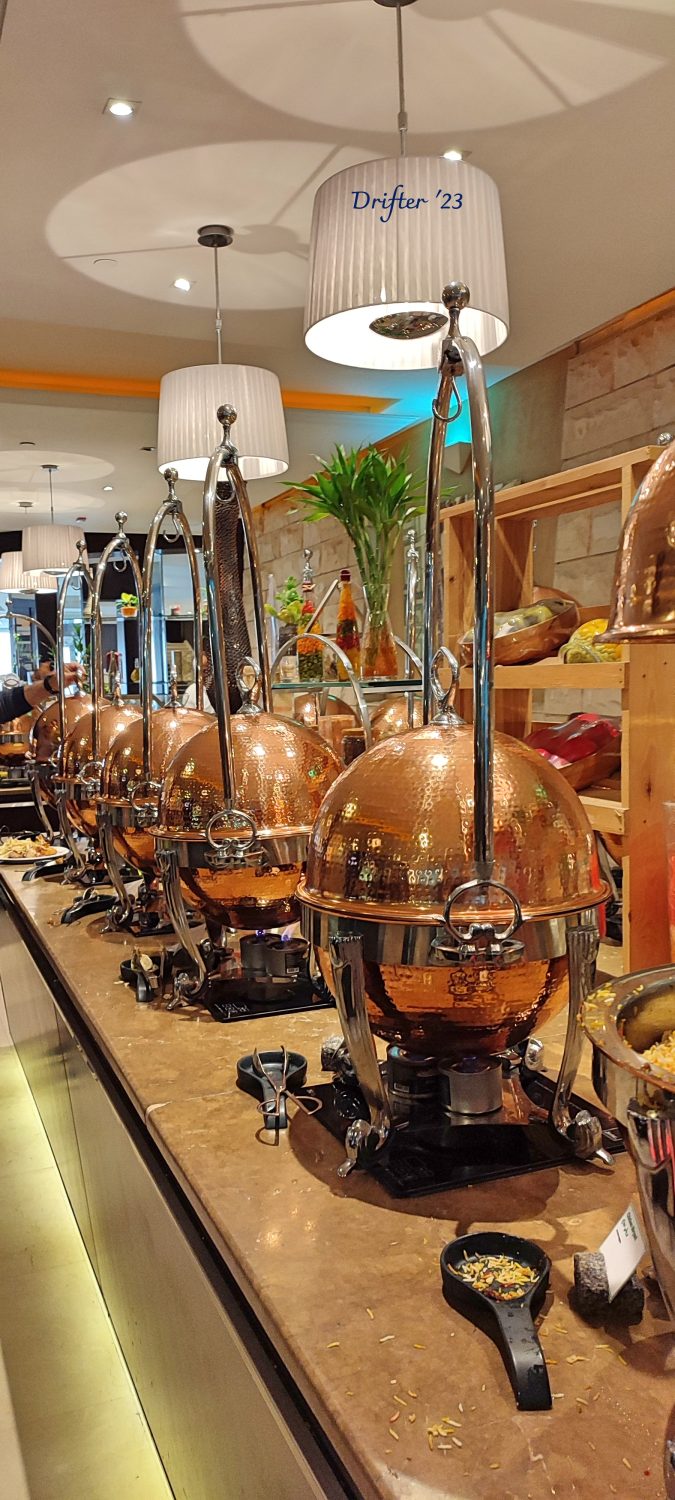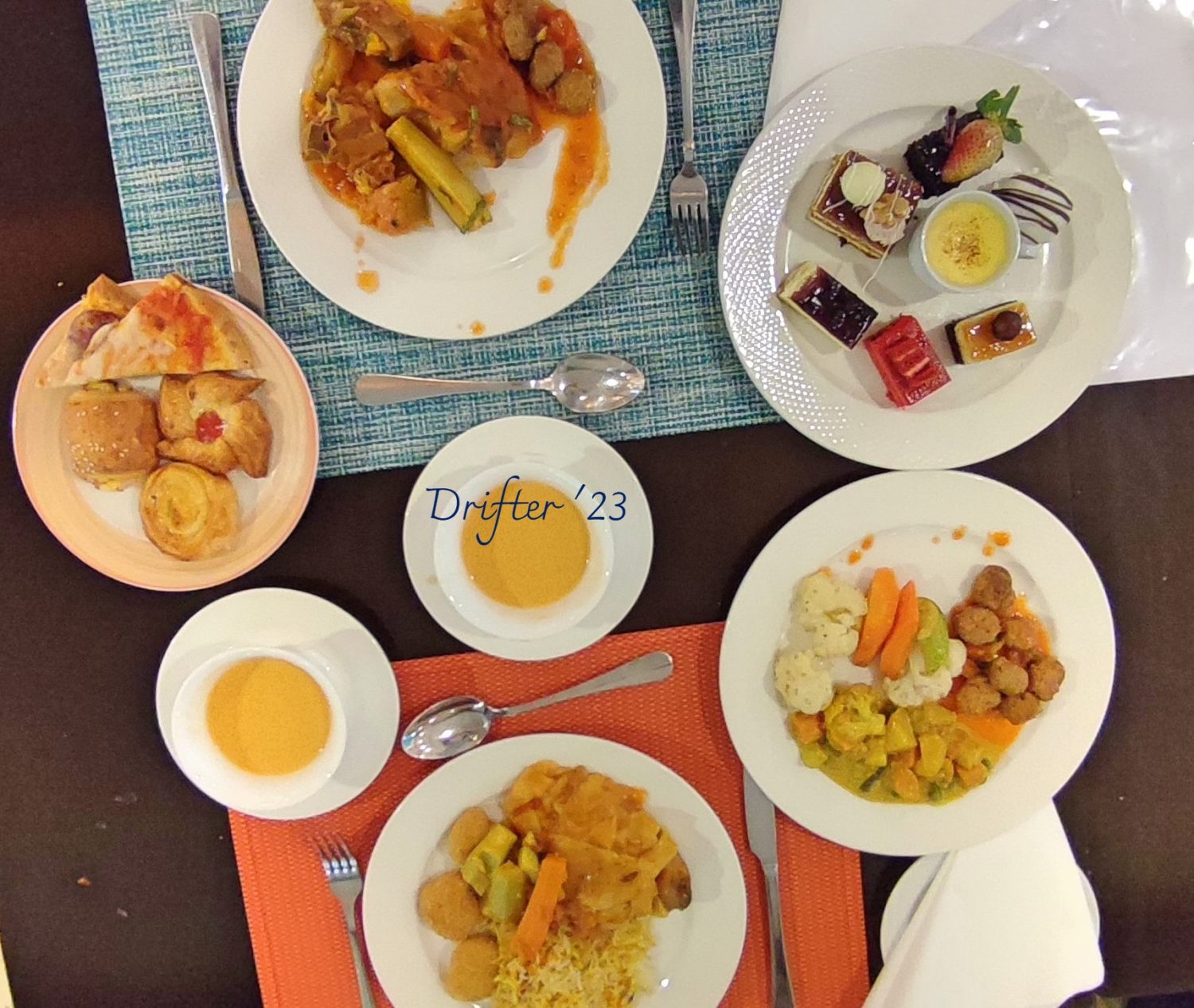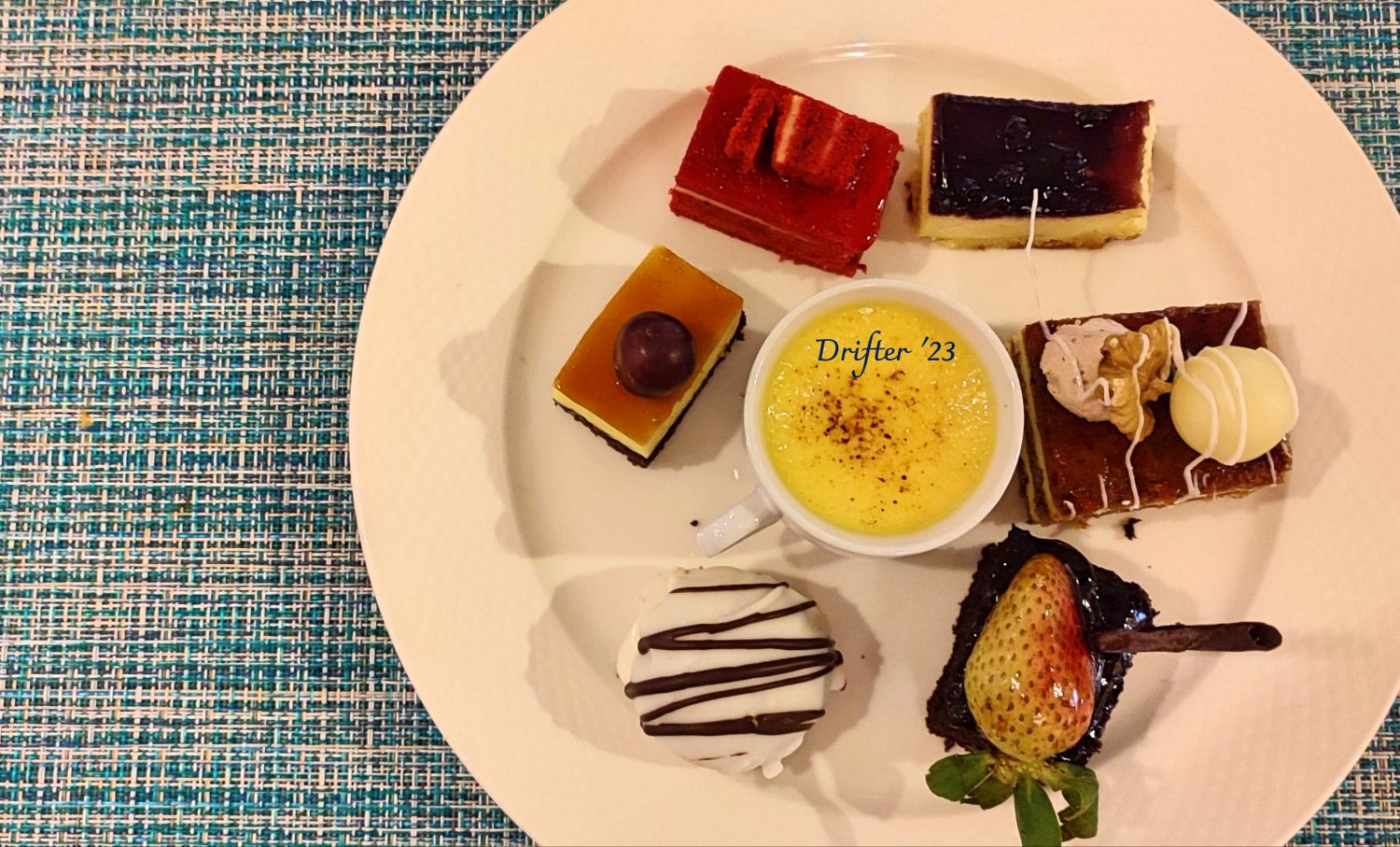 After lunch, we took a lovely Uber ride to Khobar Mall so to avoid the almost 4 kilometers  of walk. I'm not a mall person but I wanted to check what's in there. My friend said it was like a Gaisano department in the Philippines. Anyhow, nothing interests me. 18k gold was too expensive (240 SR/gram) so not a good place to shop. Just window-shopping for a few minutes and got a coffee treat at a low-key coffee shop inside the mall. Now, we are ready again. Beside the mall is the 5.75 SAR Everything store. Khamsa khamsa we call which is common everywhere. More exciting there. So let's go!
It feels like you're in a different dimension right when you get in to the store. The hundreds or so lights was too bright that it took minutes to adjust. Not good for photo-phobics. However, the 2-level shop has plenty of good stuff in there especially home and kitchen implements. It got everything from groceries, novelty items, apparels, hardware materials and anything you can imagine. All for 5.75 SAR.
Going Home
As a rule of thumb, only Saudi nationals are allowed to drive in ride-hailing companies such as Uber or Careem in KSA with exemption to expats possessing a resident card (iqama) whose profession indicated as taxi driver. With few Uber booking attempts, we got 2 confirmed Uber booking to SAPTCO Dammam Bus Station but all were eventually canceled by driver. So we got to look for other options and found a guy offering for a ride. We agreed and based the fare with current Uber rate. Finally going home. Well-spent day!  Till next time!
This article will be updated from time to time. I'll constantly add more attractions and of course, places to eat!