Preparation
Among all the mountains I've been to, Mt. Baloy has the strictest policy when it comes to permit application. The Indigenous People leaders and NCIP in San Jose Antique have implemented this rule for 6 months now. Quite new. To secure your climb permit, submit a letter of intent addressed to Ms. Milagrosa V. Crespo, CDO III/ Head NCIP, after that, you need to visit the community, meet the IP leaders, and express your desire to climb Mt. Baloy. They will issue a resolution allowing your group to climb the said mountain and finally go back to the NCIP Office to have the final approval of Ms. Crespo. Imagine, if all of you are coming from outside of Panay, you have to invest your time. A bit hassle. Anyway, you can comply with this within a day. If you don't want this kind of process, you can take the Busog trail where they don't require a permit. But there's a catch, you need 5 days for the whole expedition. Long and enduring trail. 
Itinerary
Day 1. Barangay San Agustin to Campsite. One cannot skip with the almost crumbling hanging bridge of mixed steel, chopped bamboos, and pieces of sticks unless you welcome yourself with the rushing current from the river. Luckily, we passed by that bridge intact, full of energy and excitement. There was a portion where you pass beside a stone wall with bamboo tied with vines that serves as your rails down through the river.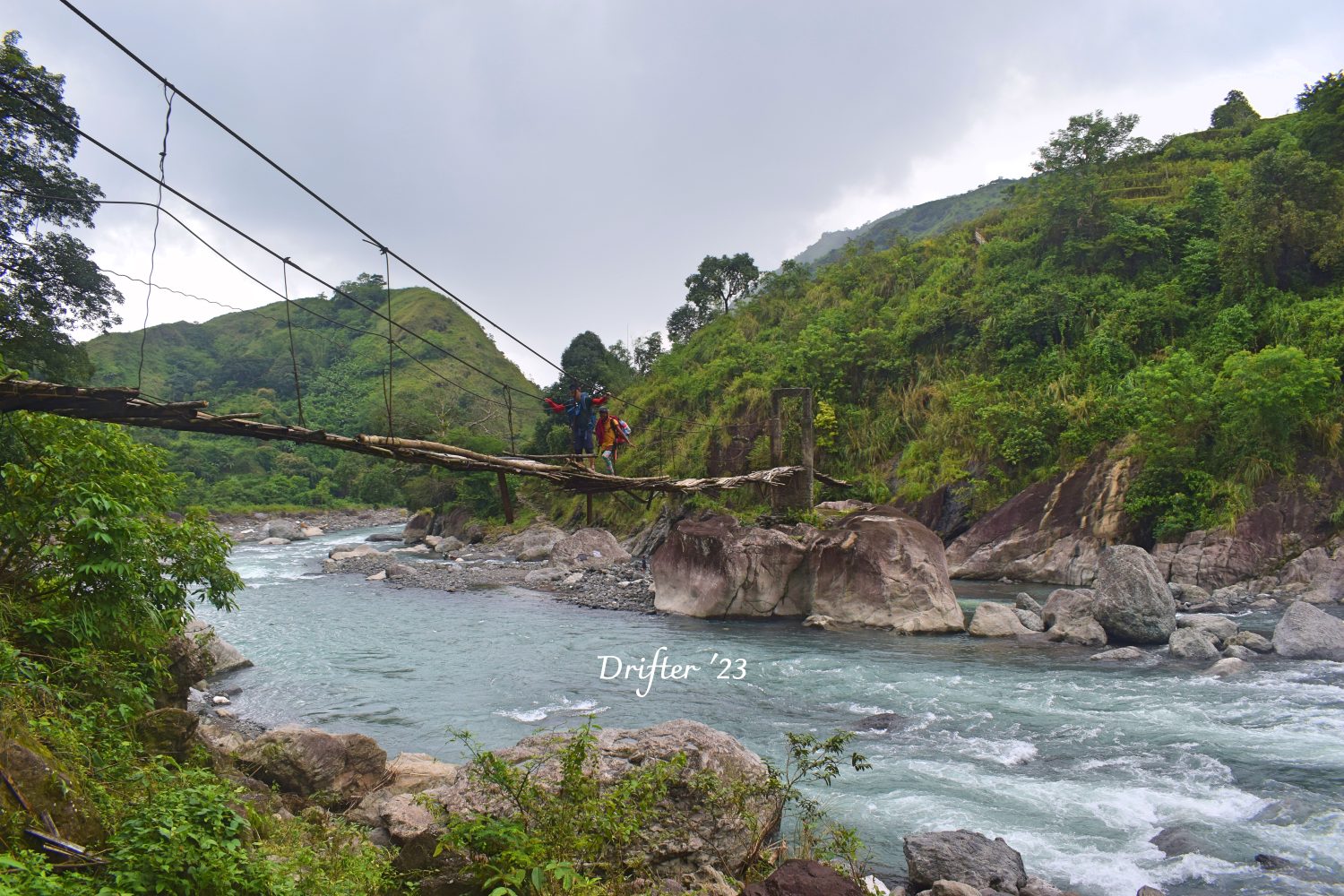 The first river cross was fine not until the second till the very last river cross. But one thing I can't forget was the portion of crossing where our guides installed ropes for us to cross. Luckily they had the rope training combined with the high spirit. It was just like they were playing with the waves. First, testing and crossing under their guidance. 12 in total but not all were chest-deep. We passed by rice paddies, waterfalls, landslide areas, freshwater beaches, and long dry river beds until we reached our campsite beside the river. Each has its assignment. As the cook for the day, I was responsible for preparing everything while my 2 friends stayed in their respective tents. We didn't joined Dondon and Alexis for the socials. The ants were too unbearable.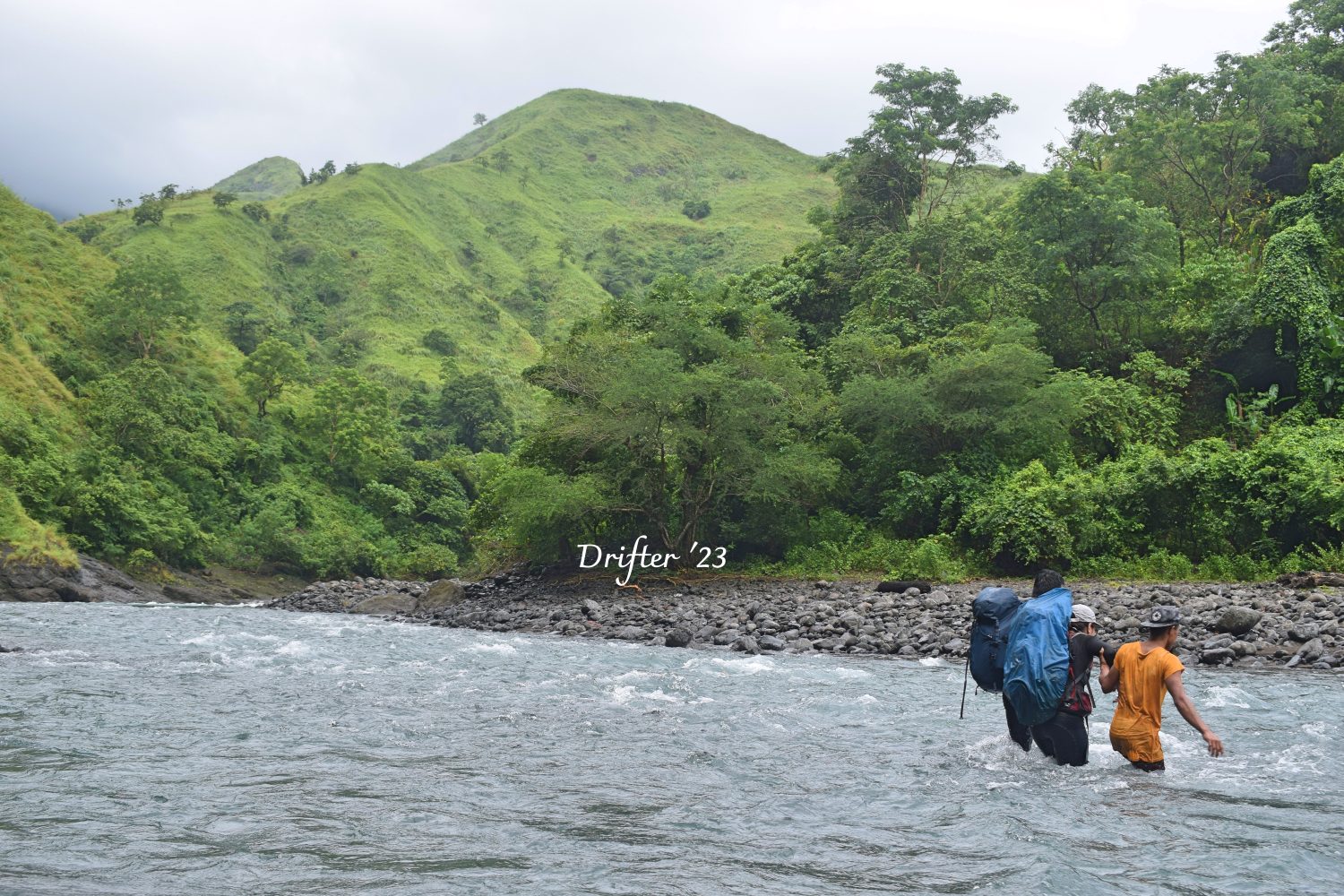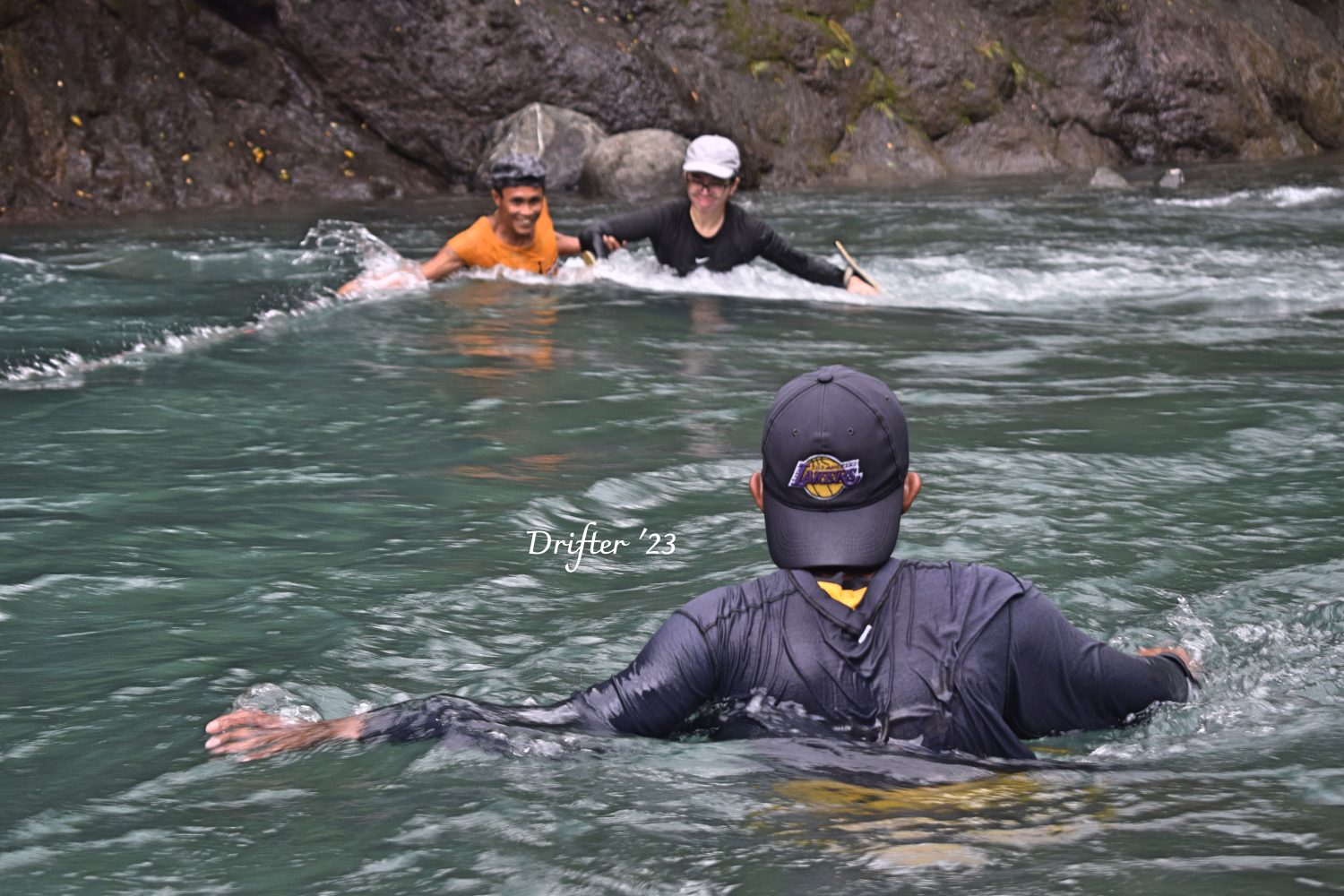 Day 2. Campsite 1 to Rancho ni Father Agustin Campsite. The cogon grass trail greeted us right after we crossed the river from the Tinogyan campsite. It was a long, hot part, and thick trail since the last climber passed in June. The first fantastic view gave us energy with the mooing cows at the backdrop. Without hesitation, some of them got closer to us thinking we brought some salt for them. Take 5 then pass by the rattan trail by pushing our bags and subsequently crawling until the end. Again, we have to traipse with the open trail which offers several panoramic views of the river and the mountain ranges. All with glory. Of course, the rain poured again for a few minutes but it didn't stop us from enjoying our pork jerky trail food.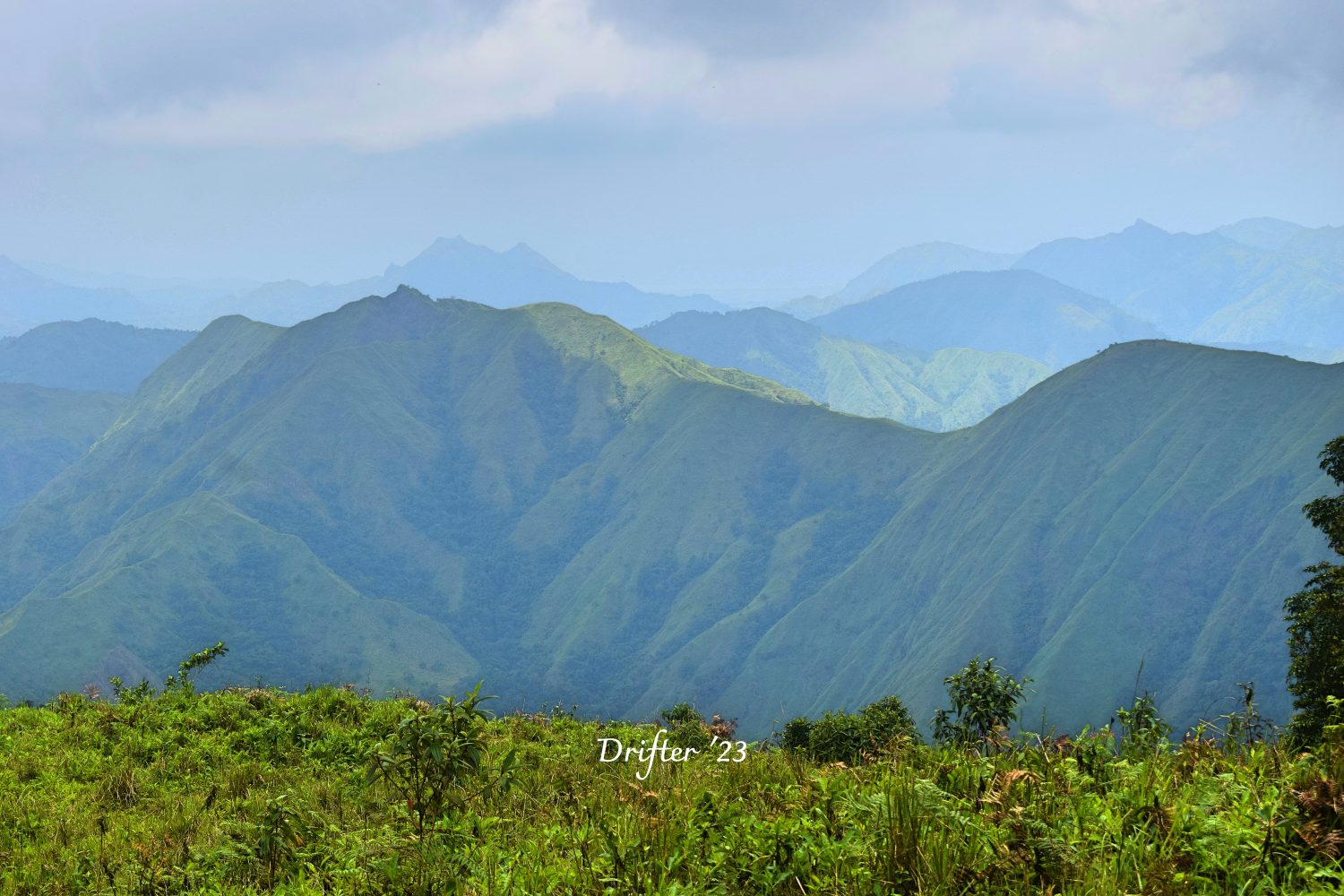 It was on and off until we passed by Inyam campsite and finally to the first tree line where we partake our lunch and coffee thereafter. The long, dark, and foggy forest trail offered us unstoppable leech (limatok) bites. They're starving for blood and will suck until they got full. At first, we were a bit wary about it but after a few hours, we just gave up. The efficascent oil and alcohol mix was really effective in eliminating and killing those limatok.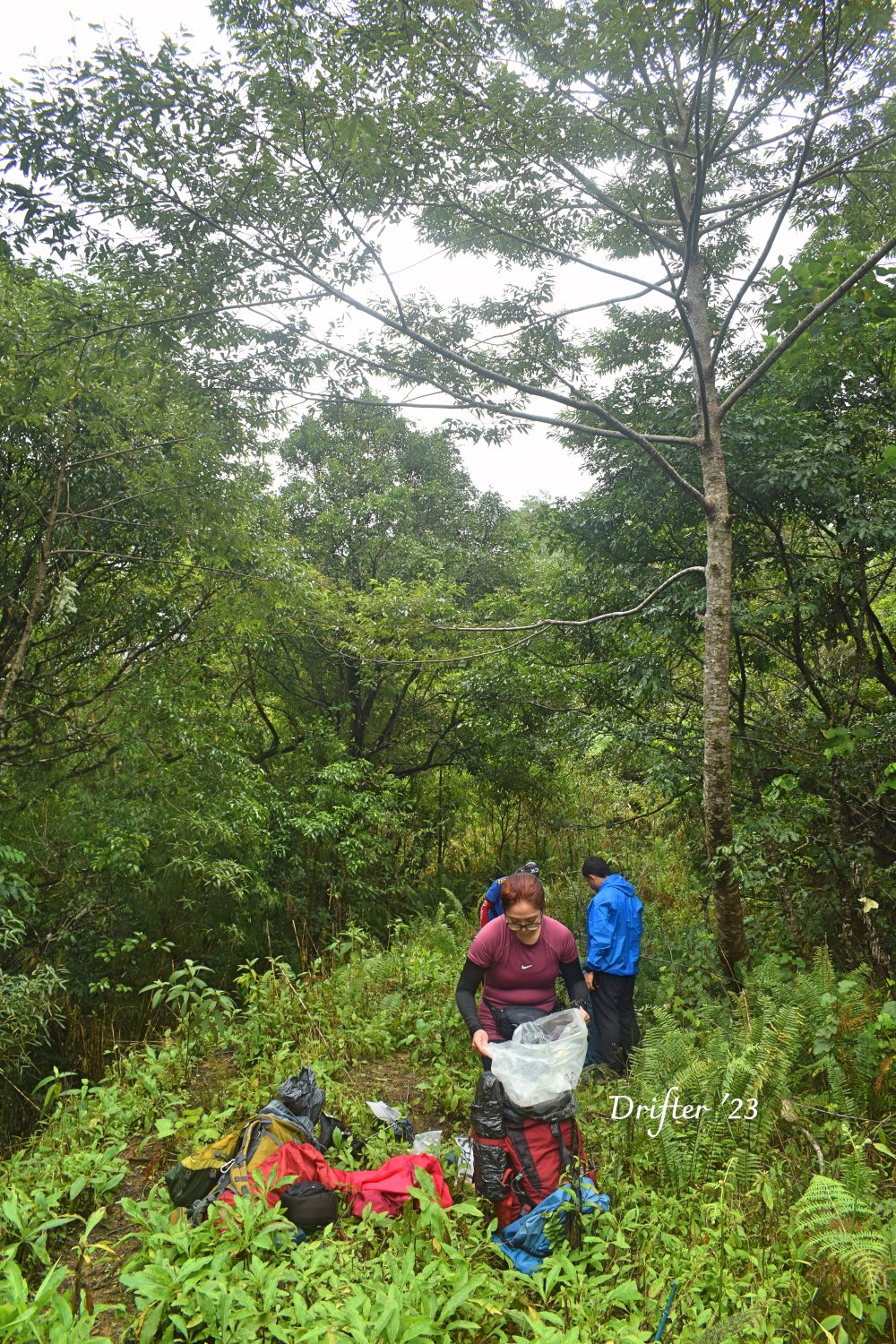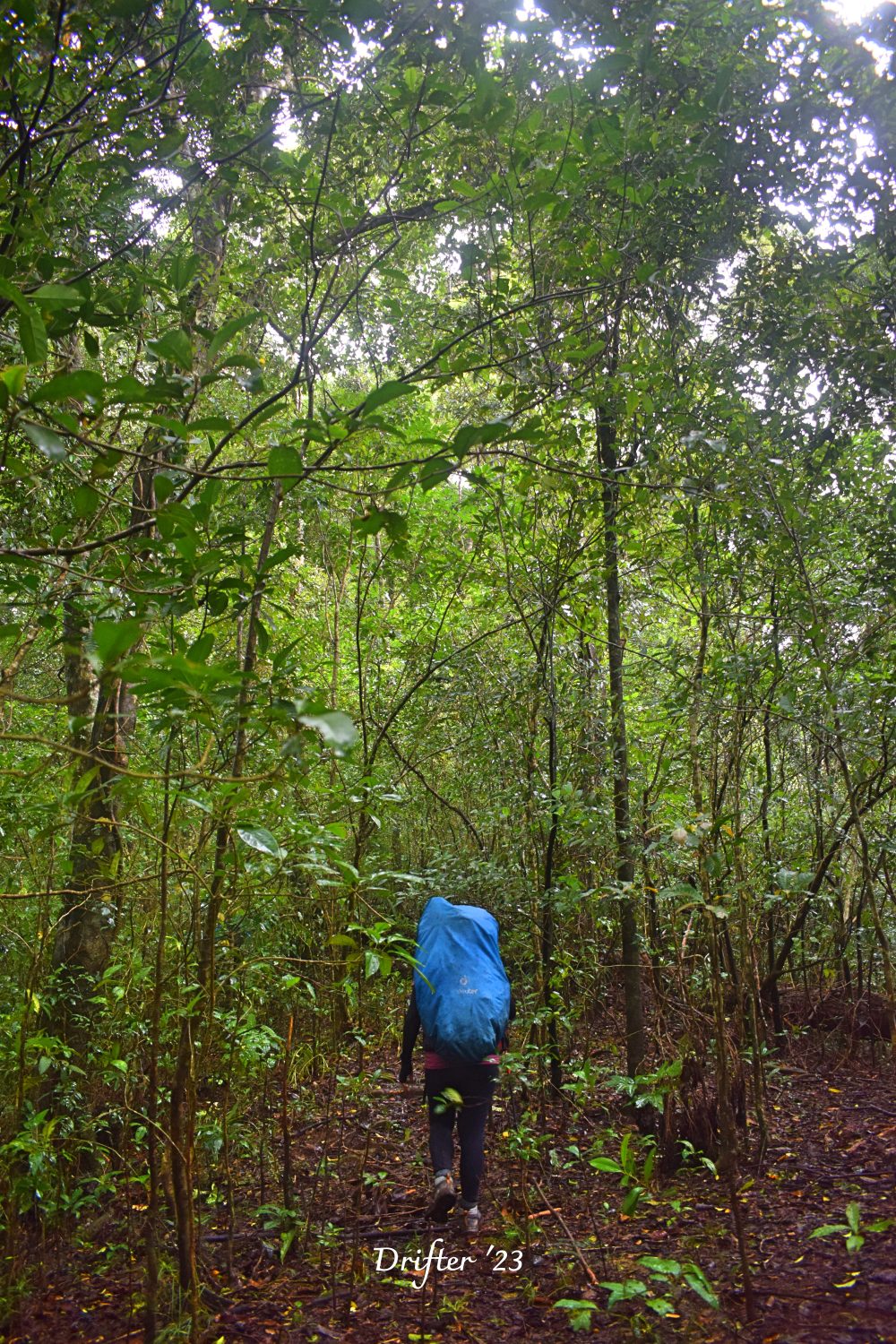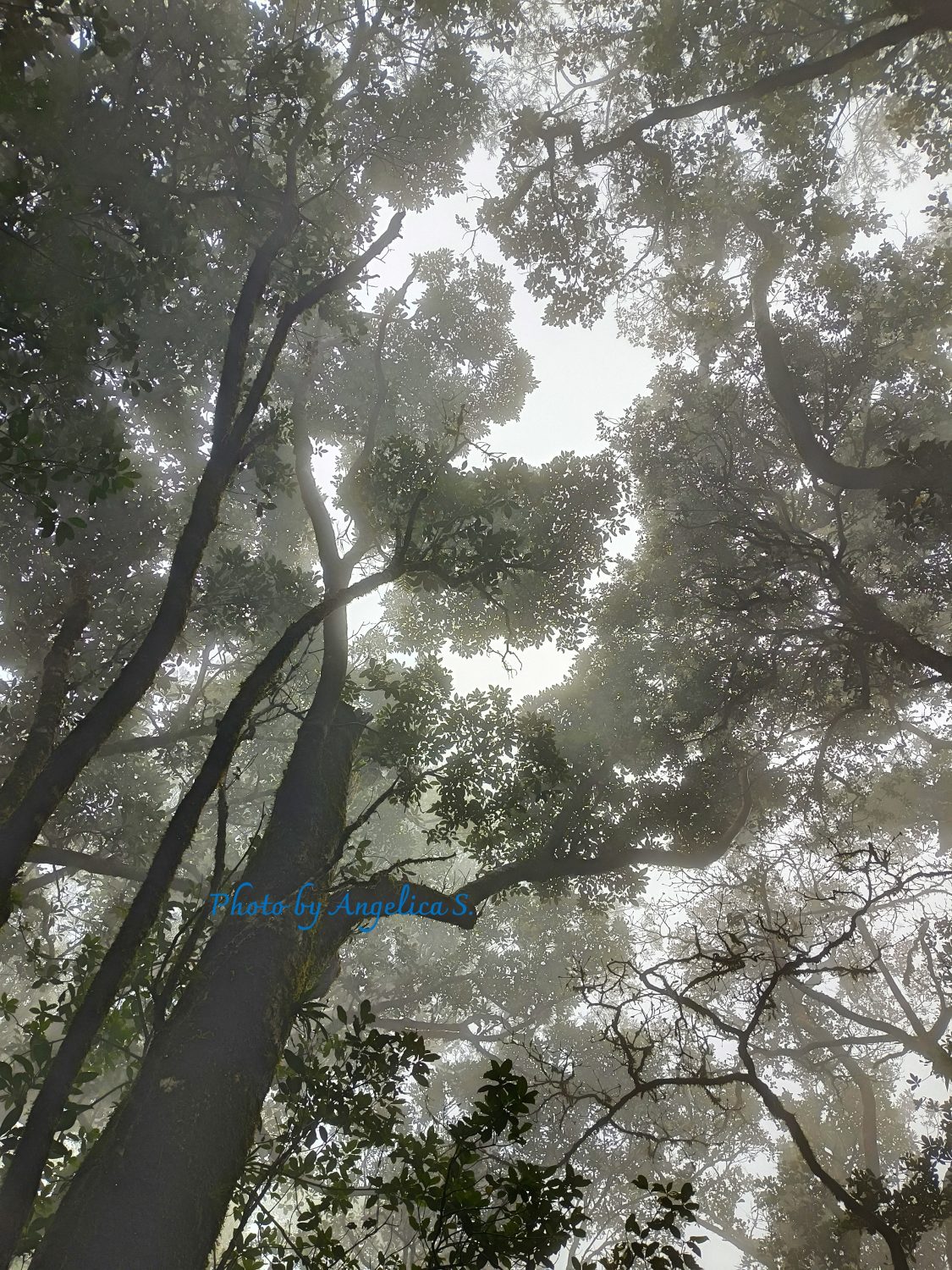 Day 3. Summit assault and Descent. Being with Kate in a group for the first time was a total luck. She was the cook of the day and woke up early to prepare all the meals. The sound of the coughing stove somehow gave us the energy to unzip our tent. Instant coffee was waiting for us. After a short coffee time, we started the summit assault. It was 90% ascent with occasional open trails which offered panoramic vistas of the mountain ranges. There's not much limatok compared with the trails from the campsite down to the start of the tree line. After an hour of trek, we reached the summit marker, took the obligatory group and solo photo, and descended. We just heated the breakfast and enjoyed the time. Decamp and started the descent at 9:15 AM. We decided to lessen the coffee break to save more time. We reached the river next to Camp 1 before dark. Pretty sure we'll do a night trek until Barangay San Agustin. Luckily, the river water level had subsided so it's less dangerous for night river crossing. There was a time when Jim saw the bridge and apprehended me, I just told him that the guides decided to just skip the hanging bridge. The second time we passed by the hanging bridge, I guess some supernatural elements were playing on us. Kate was too tired, well, everyone was too tired traipsing the riverside. We never got major injuries along the trek for 3 days but we might in this area. My foot was too tired to even make a single baby step. Finally, we saw the first light from the village and it gave me extra energy to make a few big steps.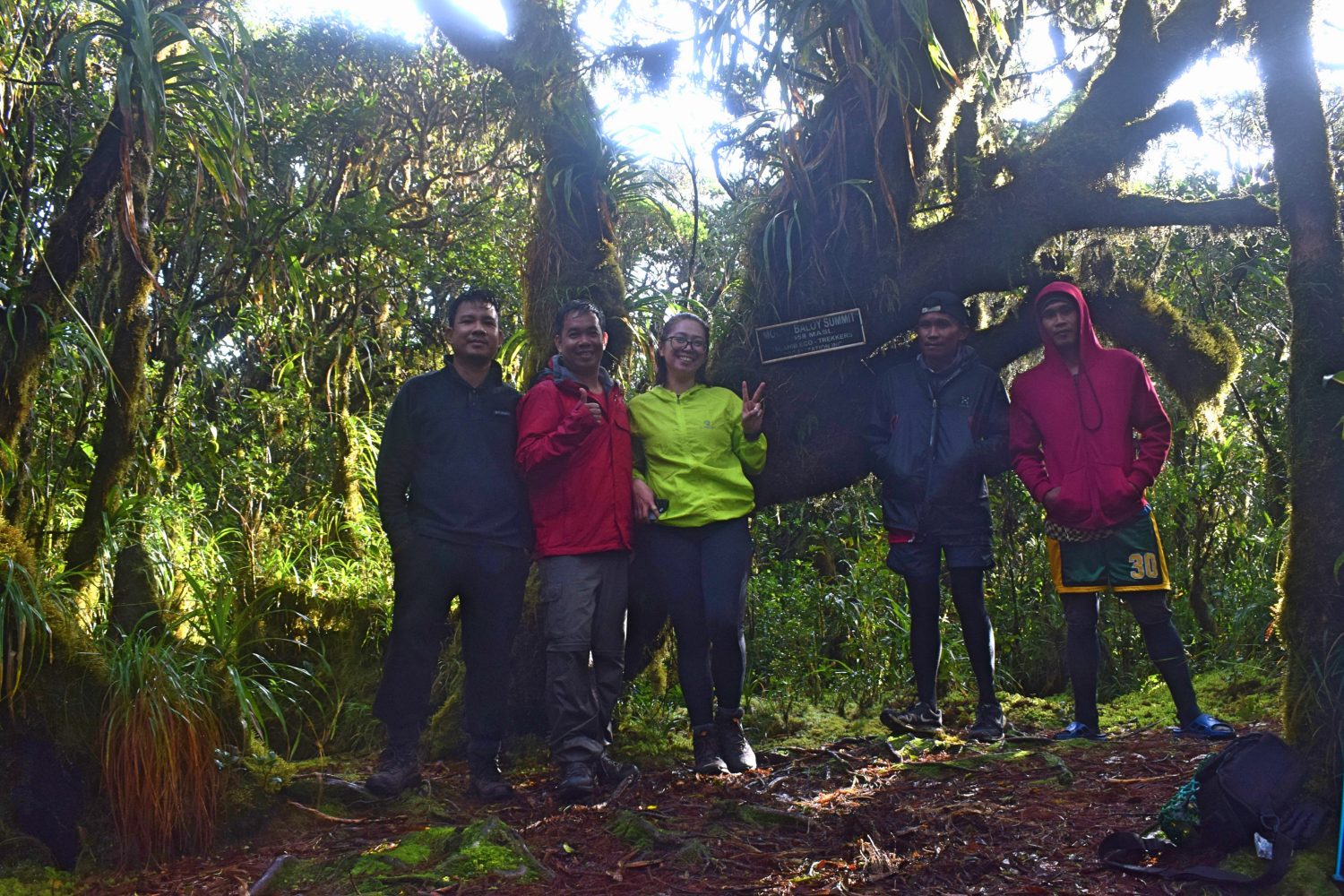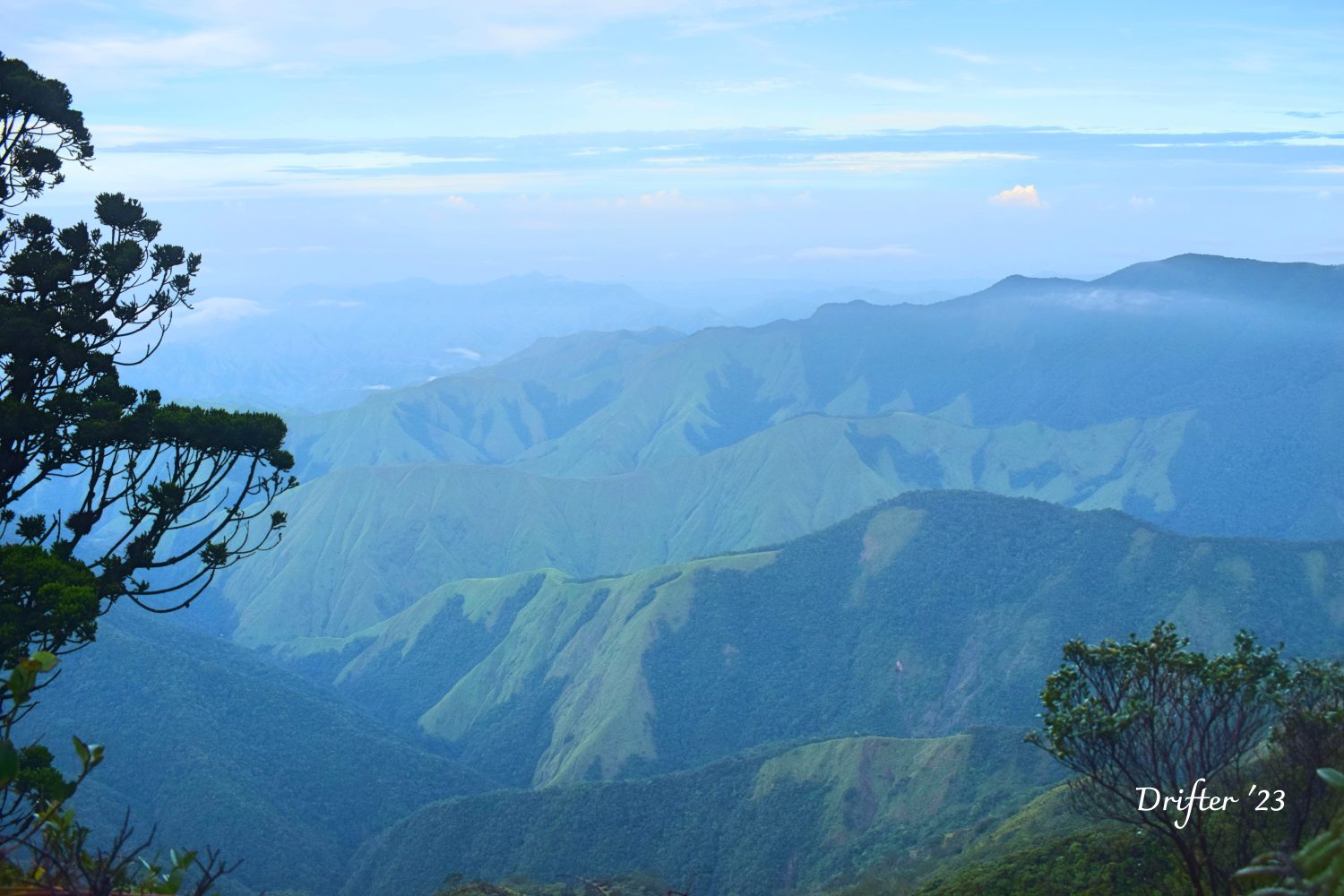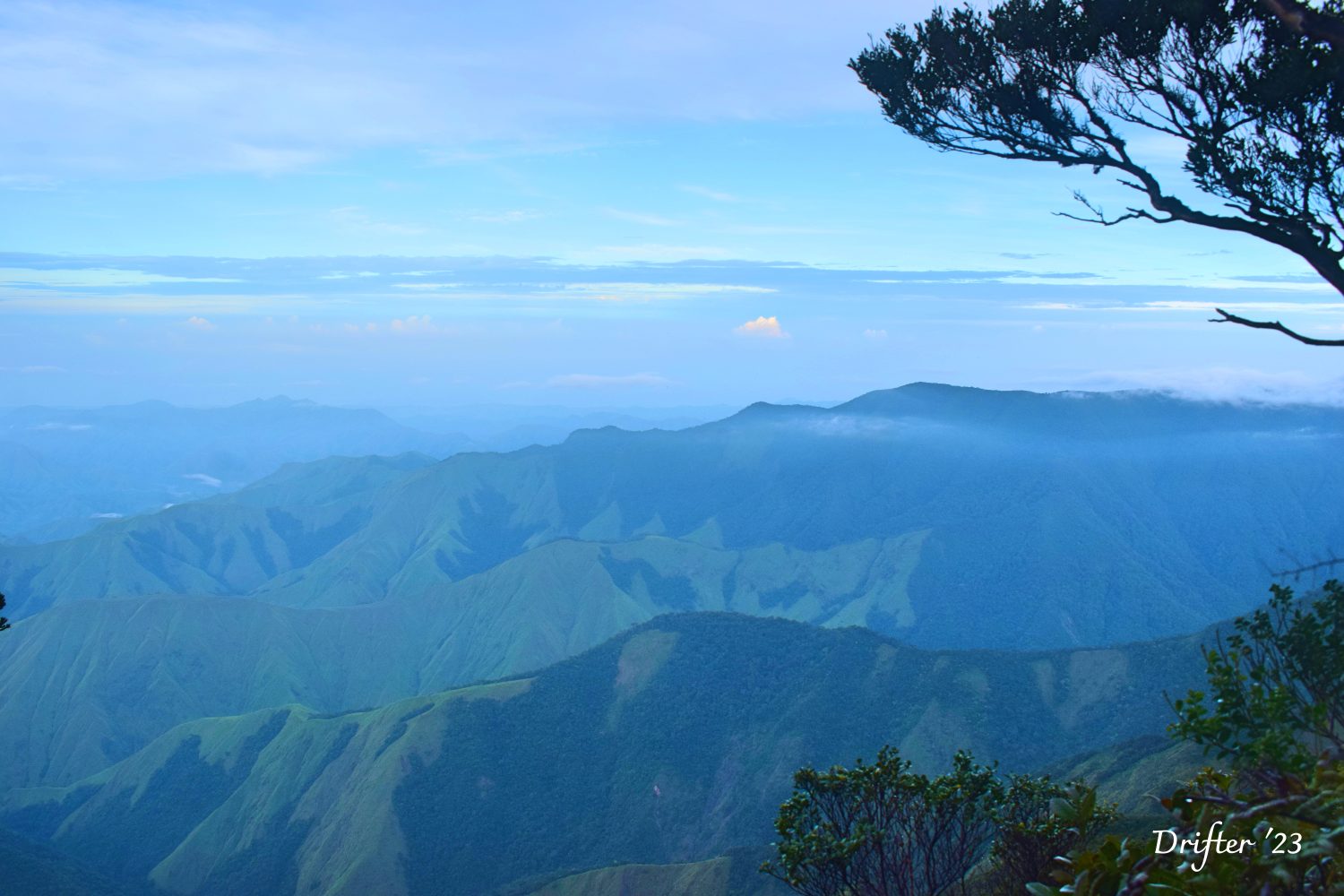 Friendly Reminders:
1. Be prepared for limatok or mountain leeches. They are everywhere and have proven to be in a huge population. My friends and I got multiple limatok bites. Minimum of 50. I would advise to always have an efficascent oil and alcohol mix spray. It's proven effective to kill the limatok along the trails. 
2. Wear something appropriate. Strap-on sandals for 12 river crossings and long sleeves for protection against talahib grass. Umbrella maybe helpful in open trails.
3. Waterproof your pack properly. Some river crossings may reach chest-deep. 
4. Pack light. There are several monkey trails. You need to crawl. 
5. Start early during the second day so you'll have an option for summit assault. 
6. Remain calm, especially during river crossing, stay focus, and enjoy the trails.
7. You need to pay 4000.00 even if you trek for just 3 days and 2 nights. A tip is optional. Porters and guides deserved it. Please bring more than enough food. 
Expenses
 Mohon Terminal (Iloilo) to Ilaures (Ceres AC Bus)         =301.00
Ilaures to San Agustin (Back & forth habal-habal)          =1200.00
Ilaures to San Jose Dalipe (Ceres)                                =77.00
San Jose Dalipe to Mohon Terminal (Ceres Non-AC Bus) =171.00 
Guide Fee                                                                   =1000.00/day
Porter Fee                                                                   =1000.00/day
You may contact our friendly and accommodating guide Dondon Jacobo at 09759885508. He will be more than happy to assist you!