"Food is the soundtrack of my travel" -Sophia Dato Hamid
It was my second visit in Brunei and it never ceased me to be amazed and surprised with their extraordinary culinary traditions. Few years ago, my friends and I made a short 2 days visit during Ramadhan with some restrictions especially with eating schedule. Of course, as non-Muslim, you have to respect and adhere such rules. Not to eat in public during the day and wait for breaking of fast. That is celebrated by the lavish and sumptuous ftour or iftar.
This time, no restrictions so we can eat anytime we want. Someone asked me on my flight back to Manila, "Isn't it boring spending 7 days in Brunei?', What did you do for a week?", Is it worth visiting?" My answer: "try it yourself".
Brunei Darussalam is a small country tucked inside a country (Malaysia) in Southeast Asia. One of the most organized and progressive country within the region, it boasts stunning landscapes, extraordinary food scene, world-class hospitality, and incredible people. Not to mention crocodiles living harmoniously in the middle of the city rivers. My friend Kaka Sophie even named one as Delilah. Her favorite creature roaming around the calm river beside One Riverside in Gadong district. The complex modernity doesn't threaten this wild animal. You can bring whole chicken as offering to Delilah. Just kidding!
Day 1. Stupid day it was. Tried to withdraw some cash in ATM, no money was dispensed and did tried for the second time. Nothing was dispensed nor any notification on the screen. Kak Nor, Kak Sophie and I decided to try it in another bank and it did worked. Now the exciting part was lunch. Being with locals is such a great relief. You don't need to worry about where to eat. The smell of curry and spicy sauces still plays on my mind. We ordered 3 different noodle soup at 101 Cafe. This café has about 10 tables all organized in 1 room with a few display cases for pastries and other sweets. This is a typical lunch date place among the working class. I ordered mee hon soup with fish head, my all-time favorite nasi goreng, and teh tarik. I am in search of the best teh tarik and I haven't found it there yet. The meehon soup was savory. Well, I love everything with fish.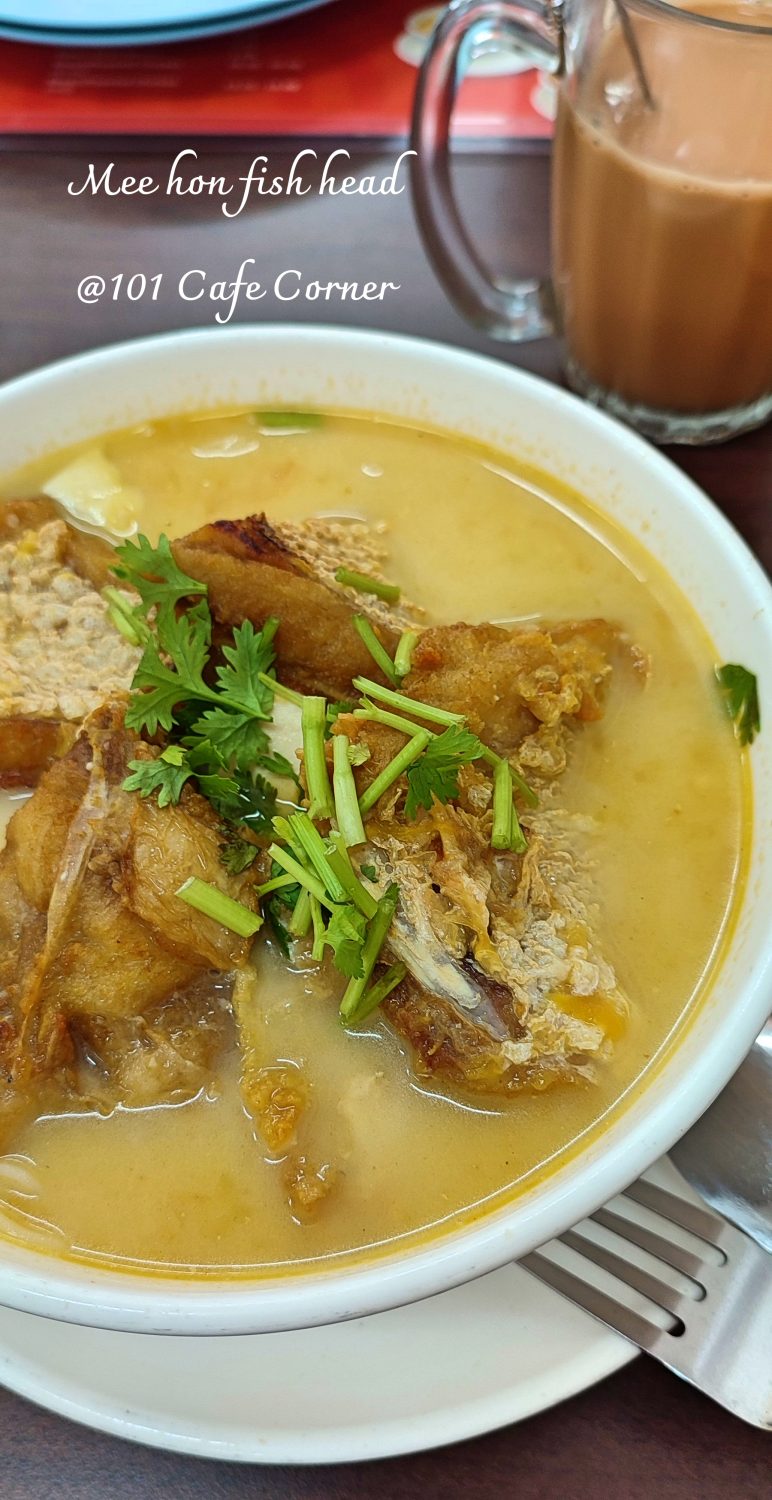 After filling our tummy, we head for some coffee and cake @ Dil's Cafe. This café showcases artworks from various artists. Some of them were coming from outside Brunei. The coffee was good and the cakes were delicious. We loved the avocado cake. Melts in your mouth like M&M's. Hahahaha!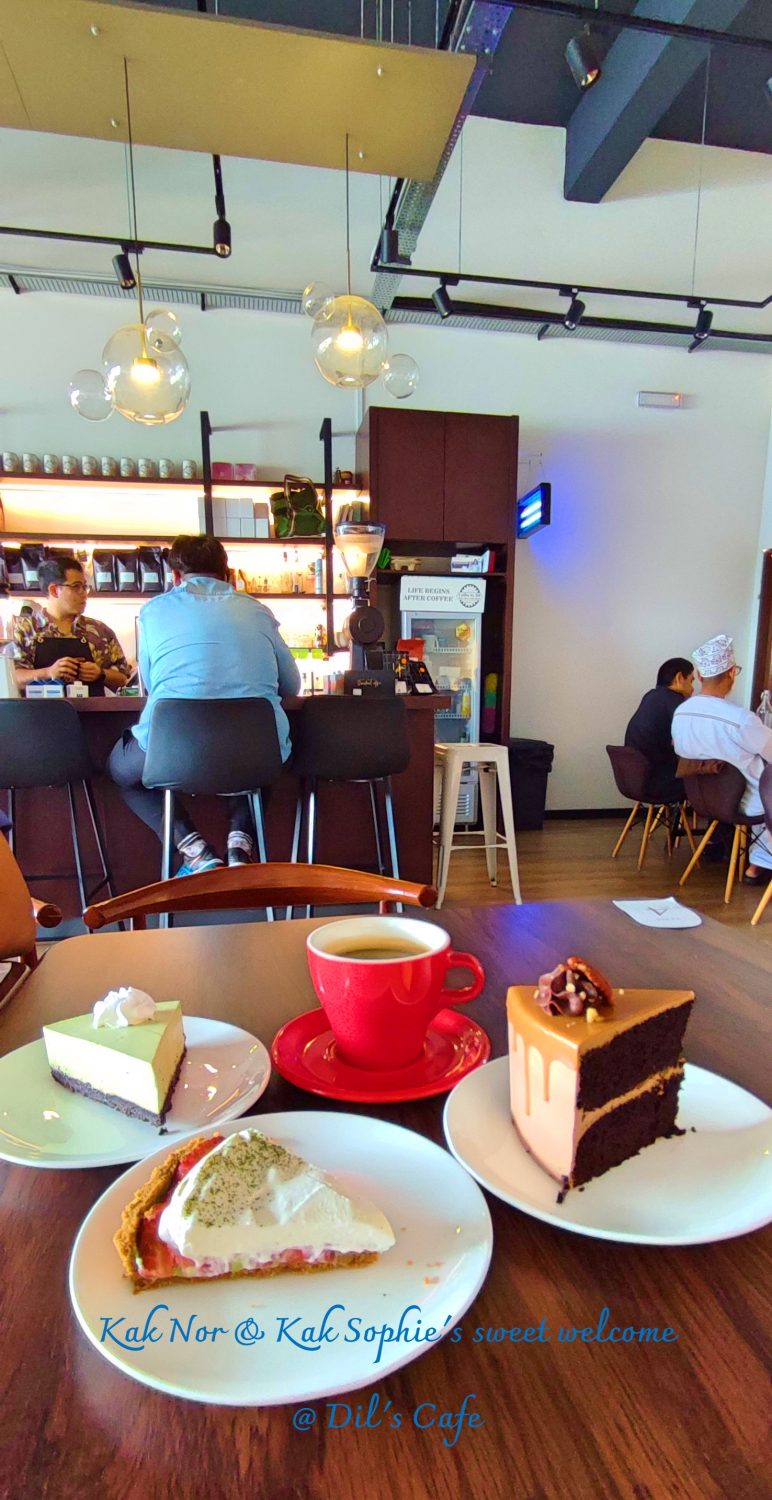 Dinner at Great Taste Restaurant. Finally, with Abg PK, Kak Nor, Kak Sophie, and her sister Soraya. I ordered buttermilk prawns. I loved it! So creamy and a bit sweet! The cendol compliments the taste of buttermilk prawns. After this hearty dinner, we head to Pasar Gadong for some durian! Tried 2 varieties of durian, the regular white durian and the orange-flesh durian locally known as durian kuning. I still like the regular one.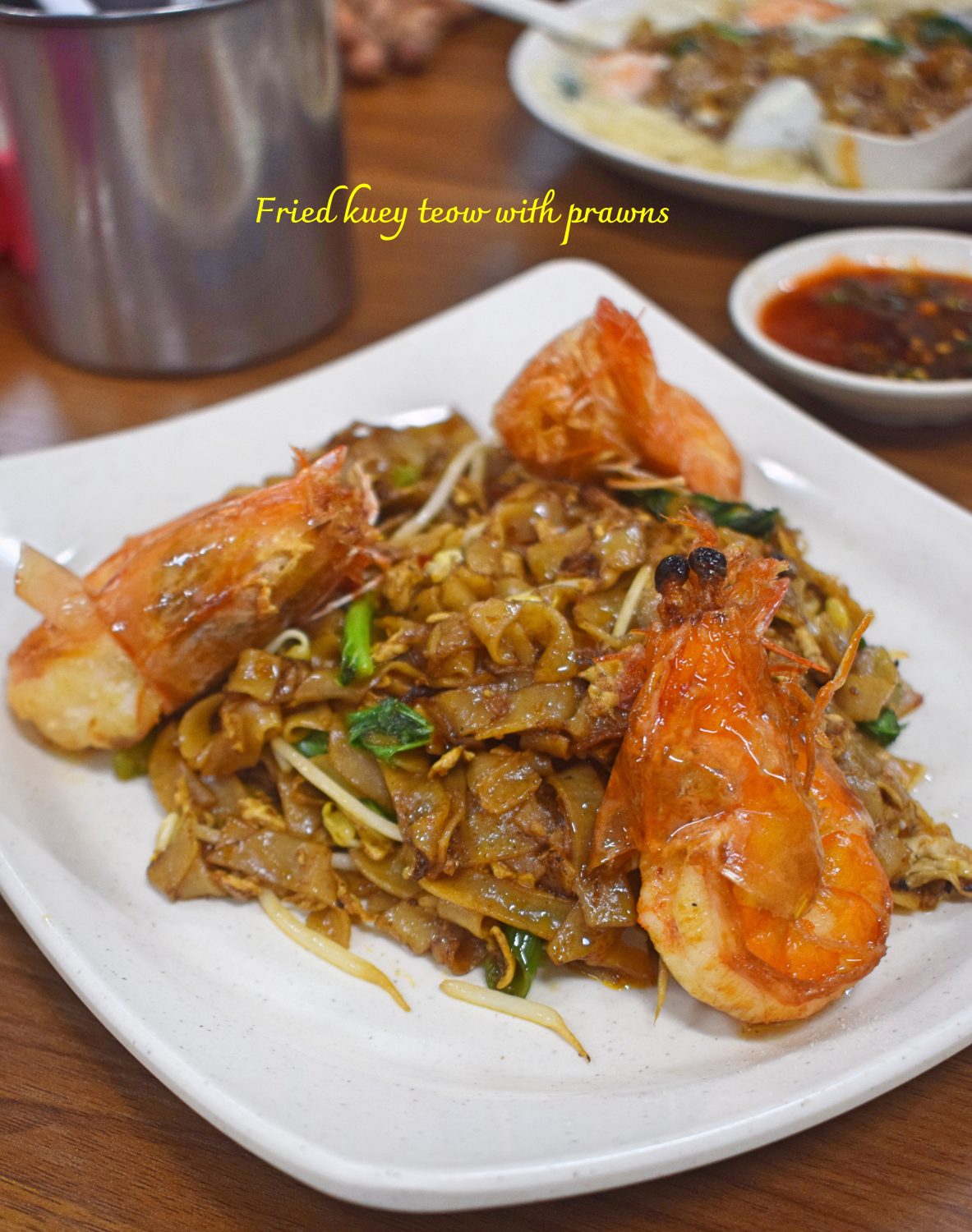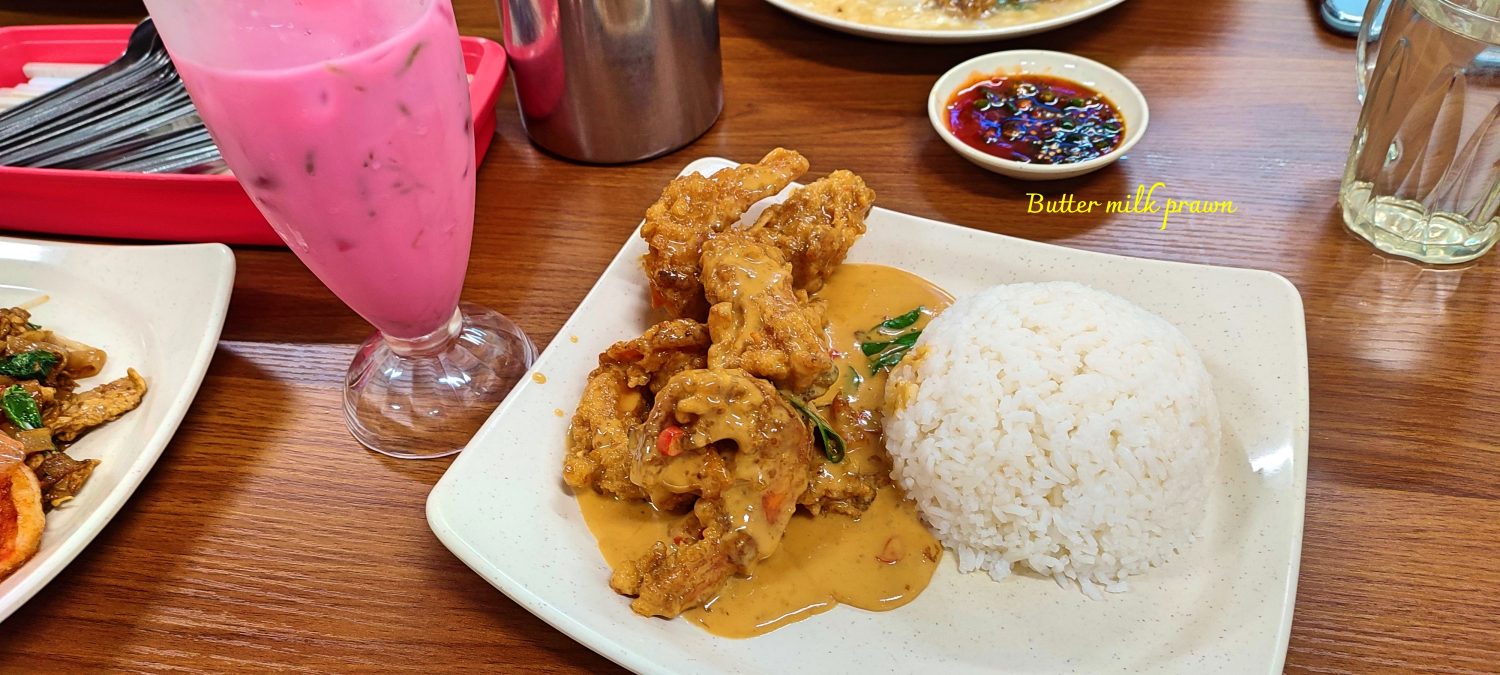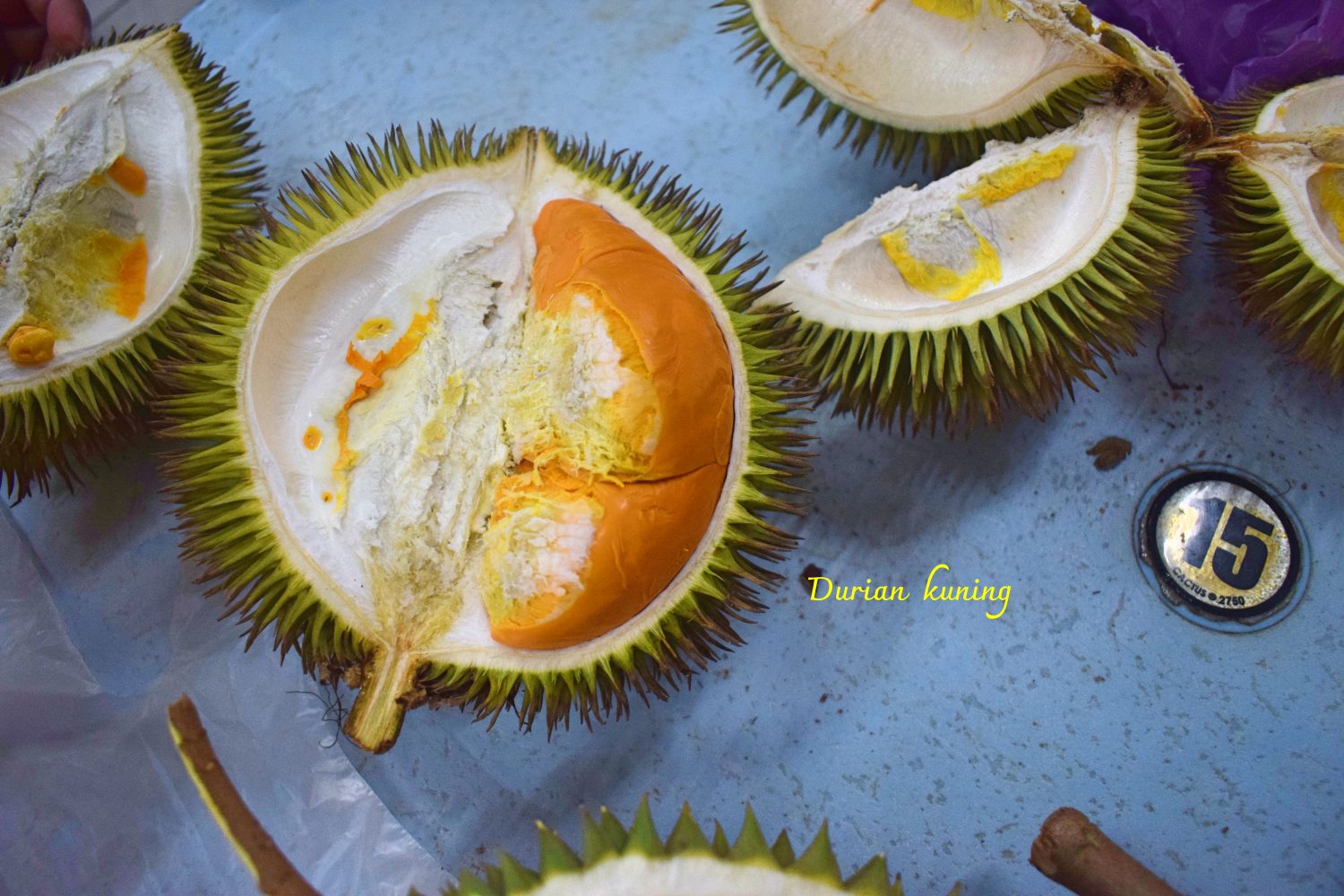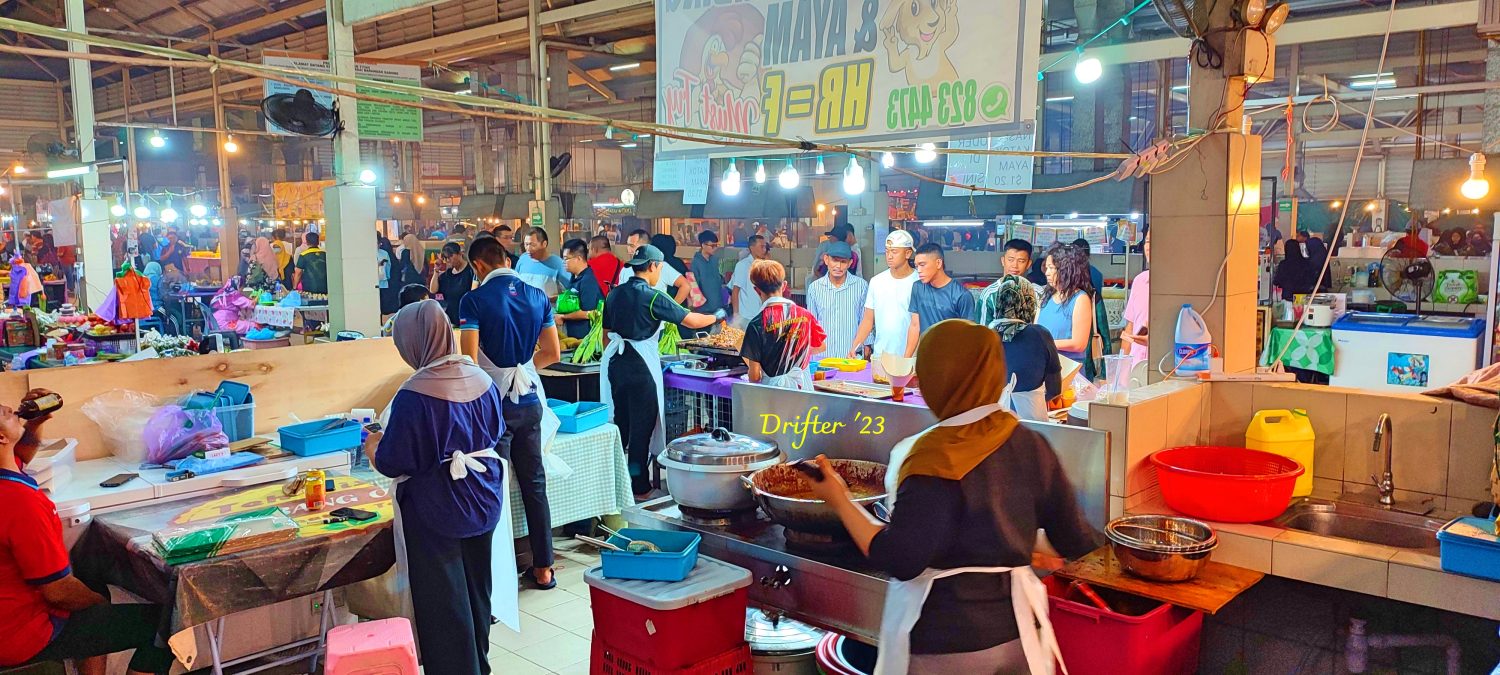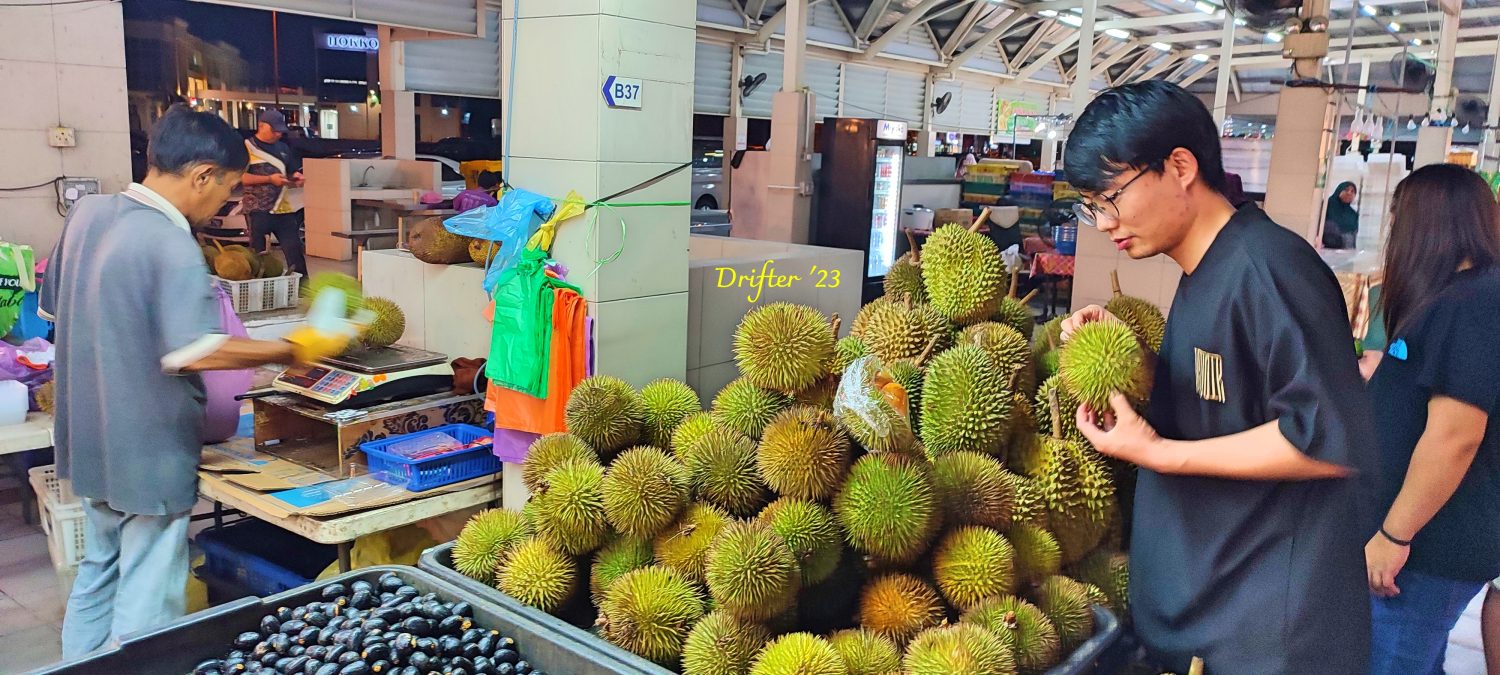 Day 2. Temburong National Park 
This was the highlight of my trip. After an hour's drive from Begawan, we reached the forests of Temburong. Right after we located our tour guide's house, we enjoyed a humble refreshment, attended a small orientation on how the tour would run, and walked a few steps to the riverbanks. Sungai Temburong (the green jewel of Brunei) must be included in your bucket list. An hour-long boat ride will take you to the deep jungles of Ulu Temburong National Park. An all-uphill trek will take you to that canopy walk where you'll be rewarded with a fantastic 360′ view of the park and its environs. The canopy walk isn't recommended if you are acrophobic. I observed a lot of hornbill species hopping from one tree to another. A side trip to the waterfalls with a natural fish spa was mandatory. It was fun and highly recommended. After finishing the tour, of course, I was too excited for lunch. I must say, I ate a lot. It was a simple buffet of rice, sweet and sour fish, curried chicken, fried egg, and mixed vegetables.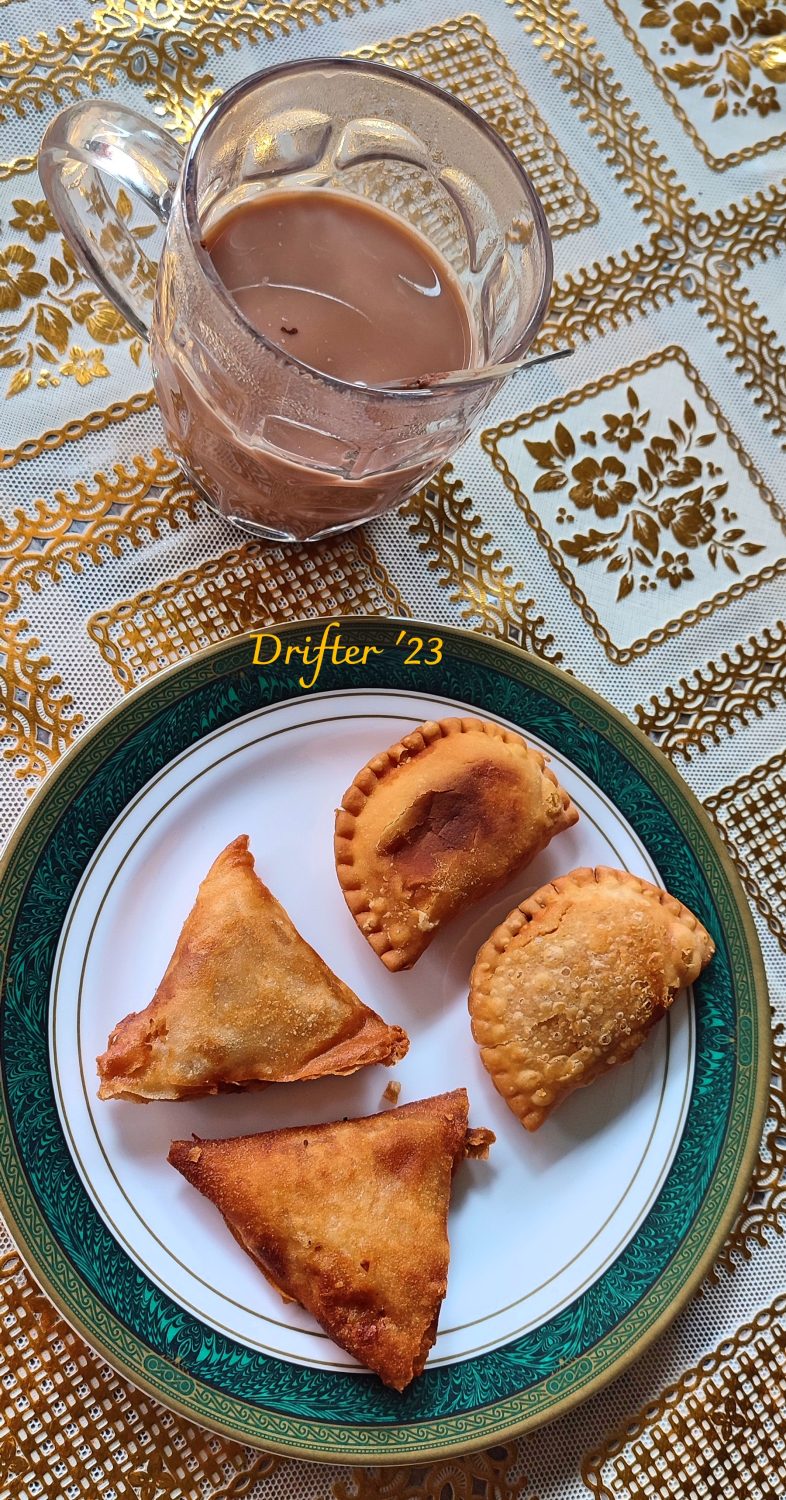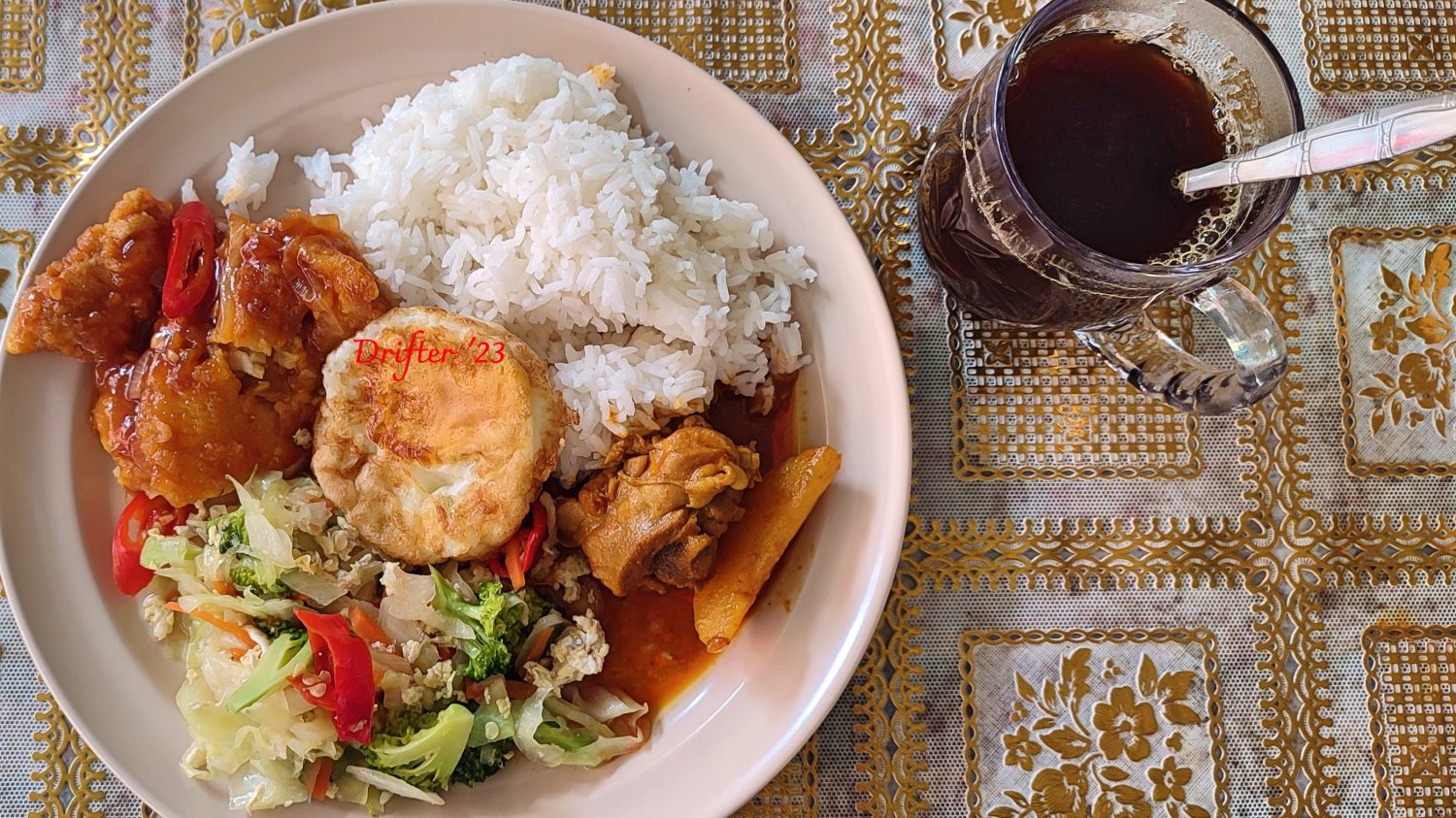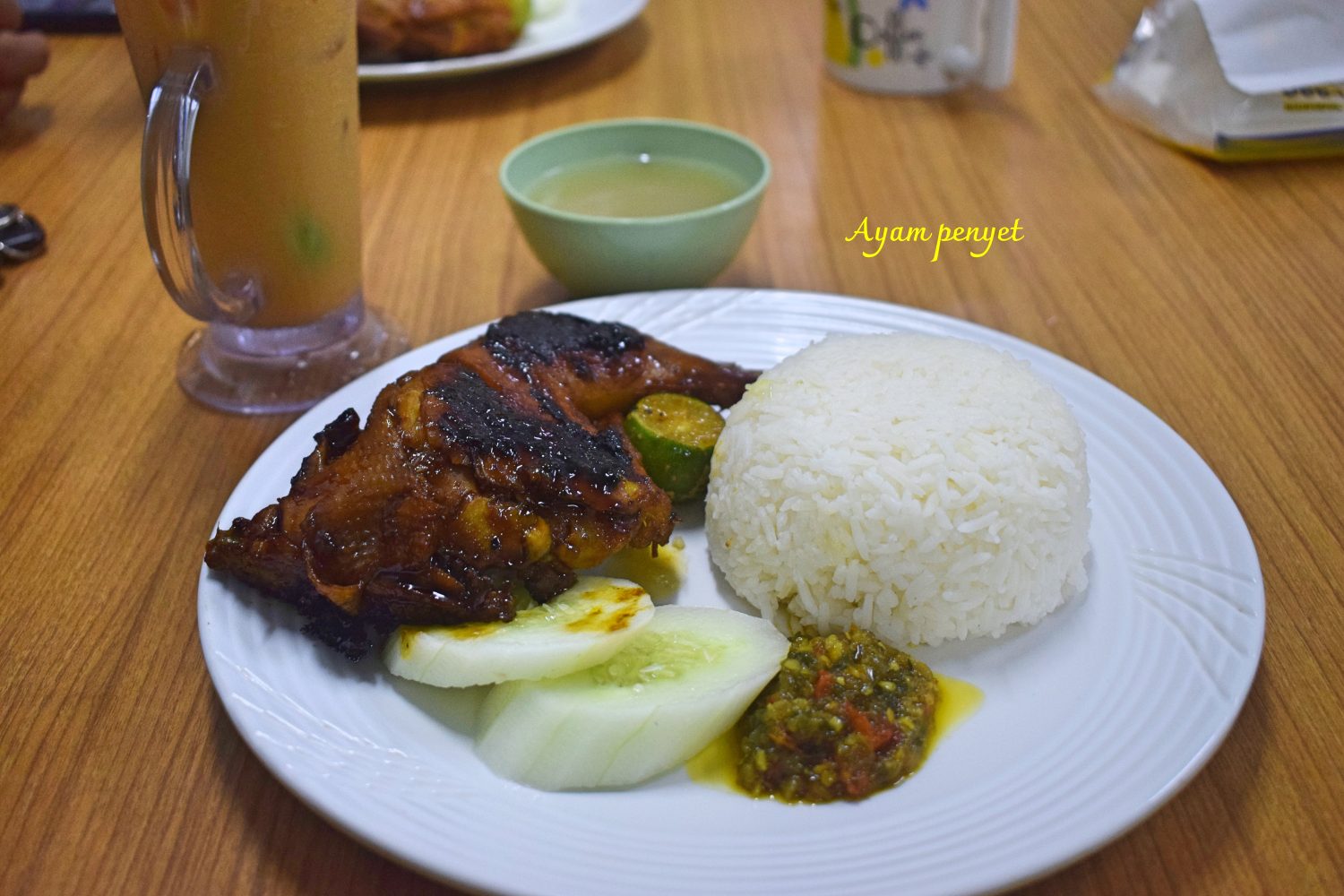 It was still early afternoon so we decided to drop by the Taman Batang Duri Taman Temburong Mini Zoo and take a small walk around. The zoo has some of Brunei's common fauna including white and black hornbill, Malayan civet, and crested fireback. The zoo opens daily from 8 AM – 4:15 PM and 8 AM – 12 PM, 2 – 4:15 PM on Friday.
It was almost 4 in the afternoon when we reached our chalet beside the river. Mind you, it has all the danger signs "Berhati-hati ada buaya" meaning beware of crocodiles. I was hoping to see one but was unlucky to spot it. The following day, I saw 2 crocodiles crisscrossing the river a few meters from our chalet. It was my first time to see crocodiles in their natural habitat.
Kampung Belais is a small village tucked deep in the Temburong jungles. It's pretty accessible by car. It has a few small stores and some houses offering meals. That's where we had dinner. I ordered ayam penyet and it reminds me of our trips in Indonesia way back in 2015 and 2016 for ASEAN Friendship Expeditions in West and Central Java. Abg PK decided to show me around Bangar Temburong so we drove a few kilometers. I was impressed by the well-lit Bangar town foyer that looks like huge trees.  
Day 3. Trek at Kampung Belais. We didn't know that our rented chalet has a fully functioning kitchen with 3 days of complimentary provision of rice. Good thing there's an instant coffee as well. Kak Sophie was too sweet to prepare some bread for us. That was our breakfast and we prepared our relaxed foot for an hour trek at Belais Hill. It was a good walk in the forest. One will never be lost with the established trails and signs. I think we can explore more but we just chose the easy trail which leads us to the main road back to our chalet. After showering, we headed back to Bandar Seri Begawan for lunch.
This time with Brunei Darussalam's national dish, "ambuyat". There's no doubt that when you're traveling, locals know the best. They will take you on a culinary journey that will complete your trip. Always trust them. Abg PK took me to Aminah Arif Restaurant. It's a family restaurant that serves joy and exquisite meals.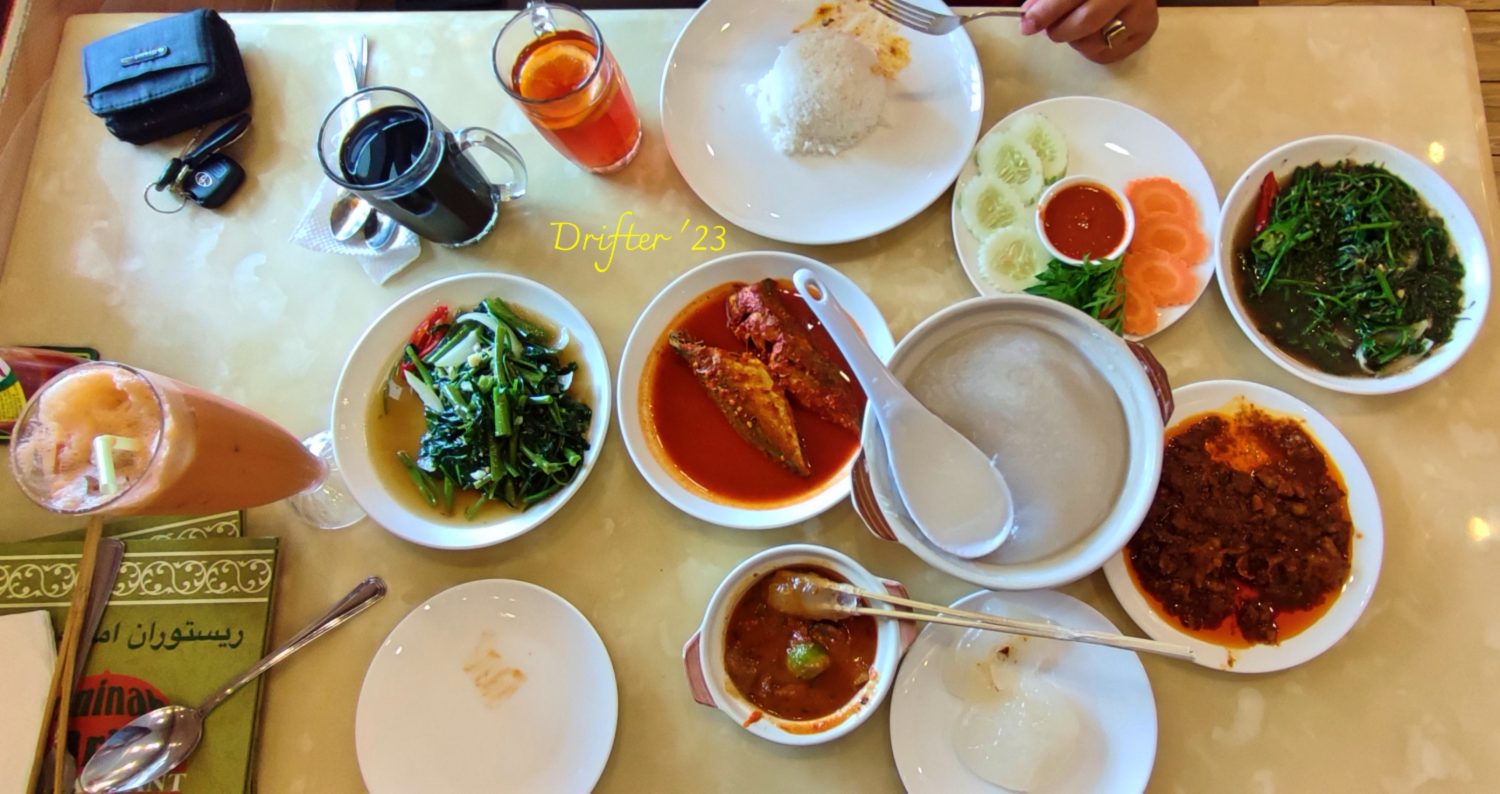 I was still full when we left before sunset for dinner at Terindak D'Seni buffet restaurant. We arrived at the place just after sunset. It was a grand place with several stations including entrée, main, desserts, and ambuyat station. The tender juicy lamb chops were the star of the night. I made my mee udang with few greens, boiled egg, tofu, bean sprouts, and dried baby shrimps.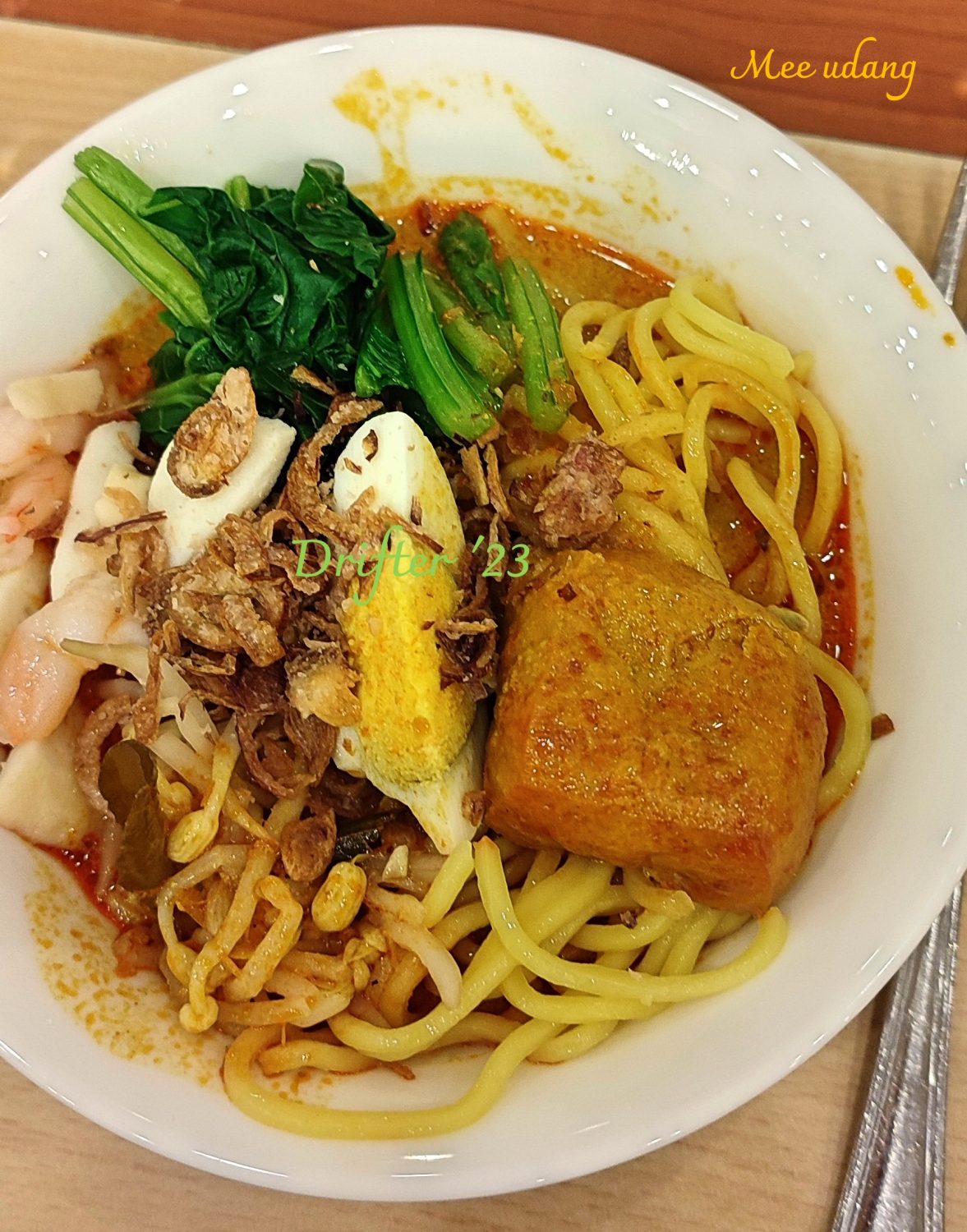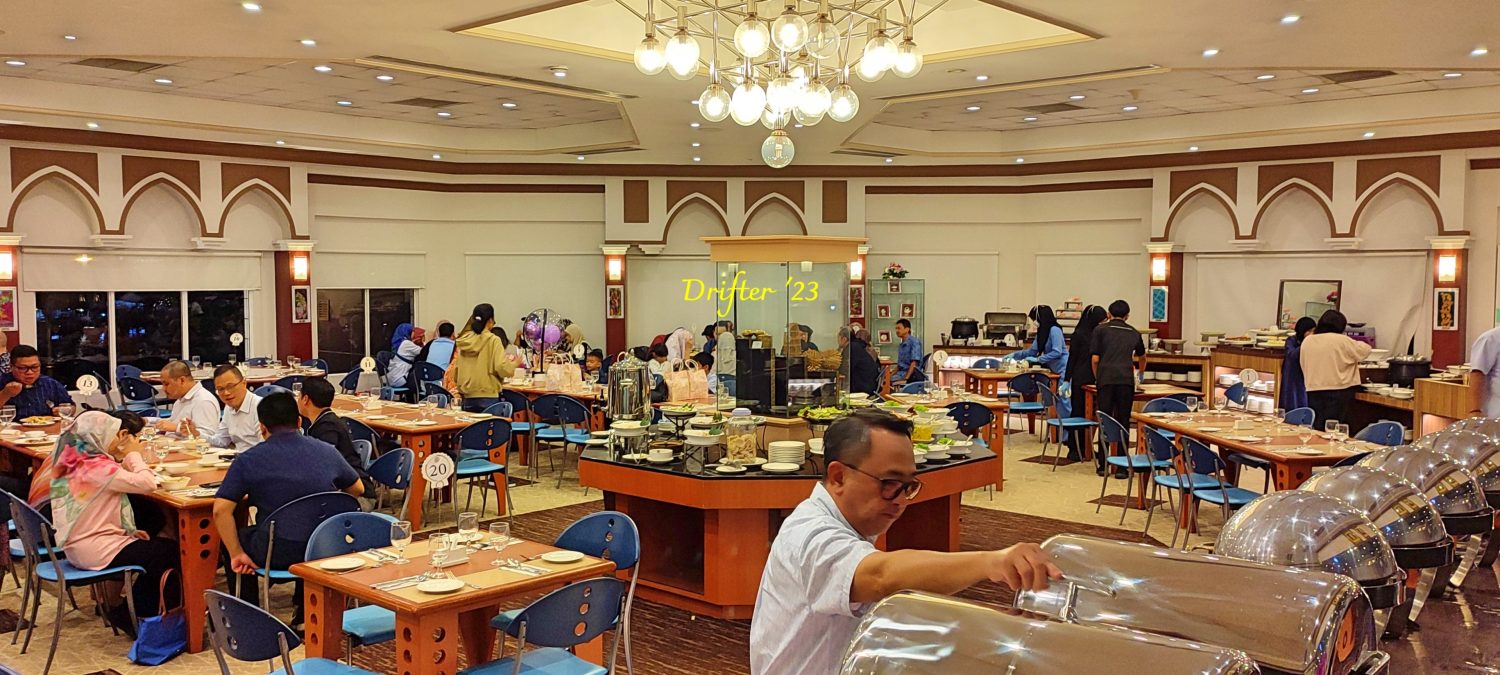 Day 4. Visited Kompleks Pasarneka Dan Tamu Tutong. Everything's in there. From fresh produce, handicrafts, local foods, plants, household items, and so on. After a long walk at the market, we had coffee & pulut panggang daging and udang sambal at the legendary Mei Fang Cafe.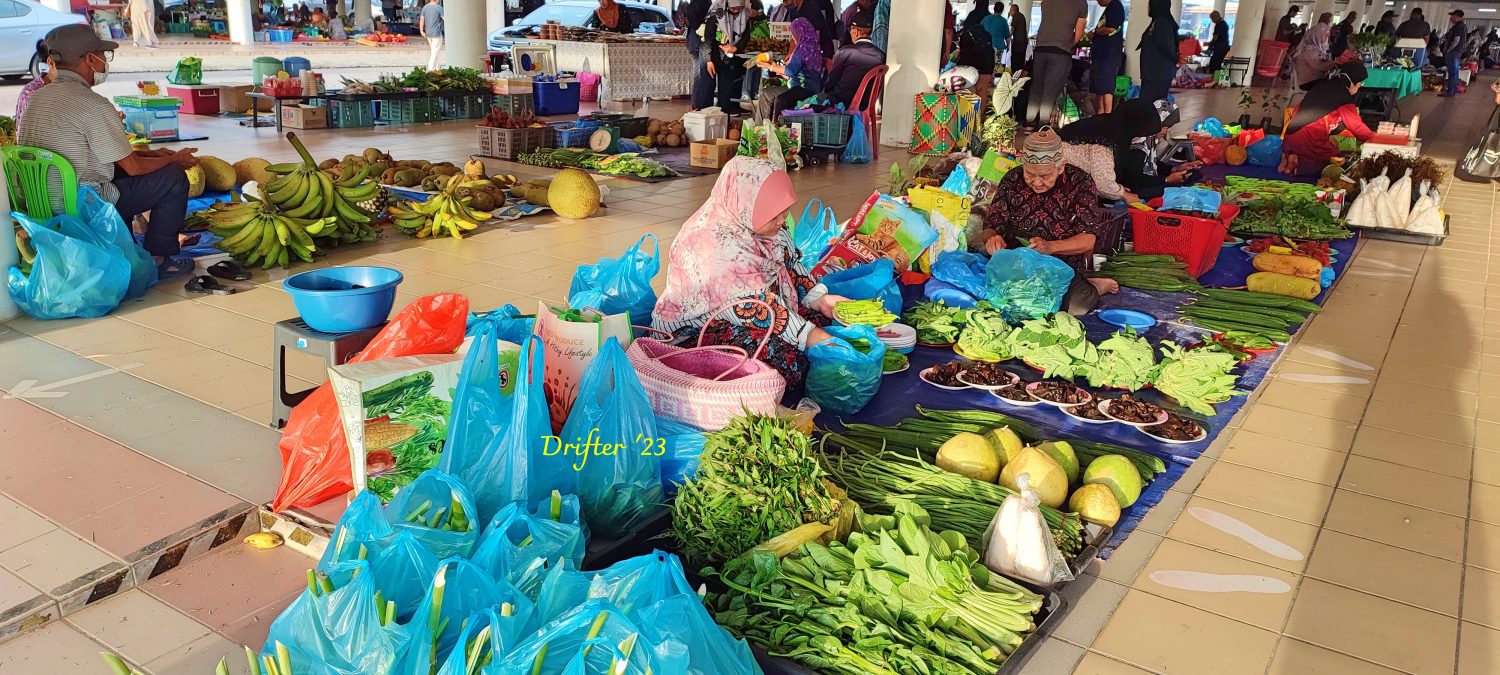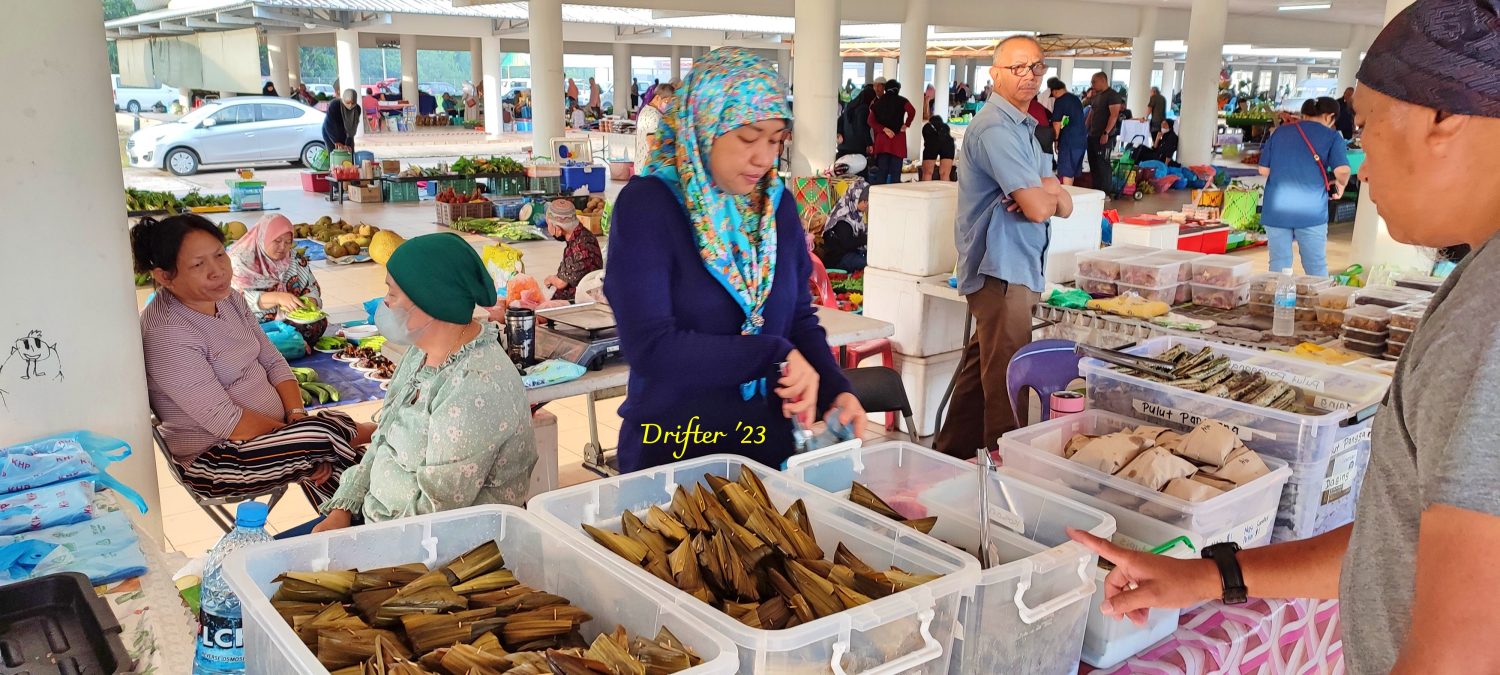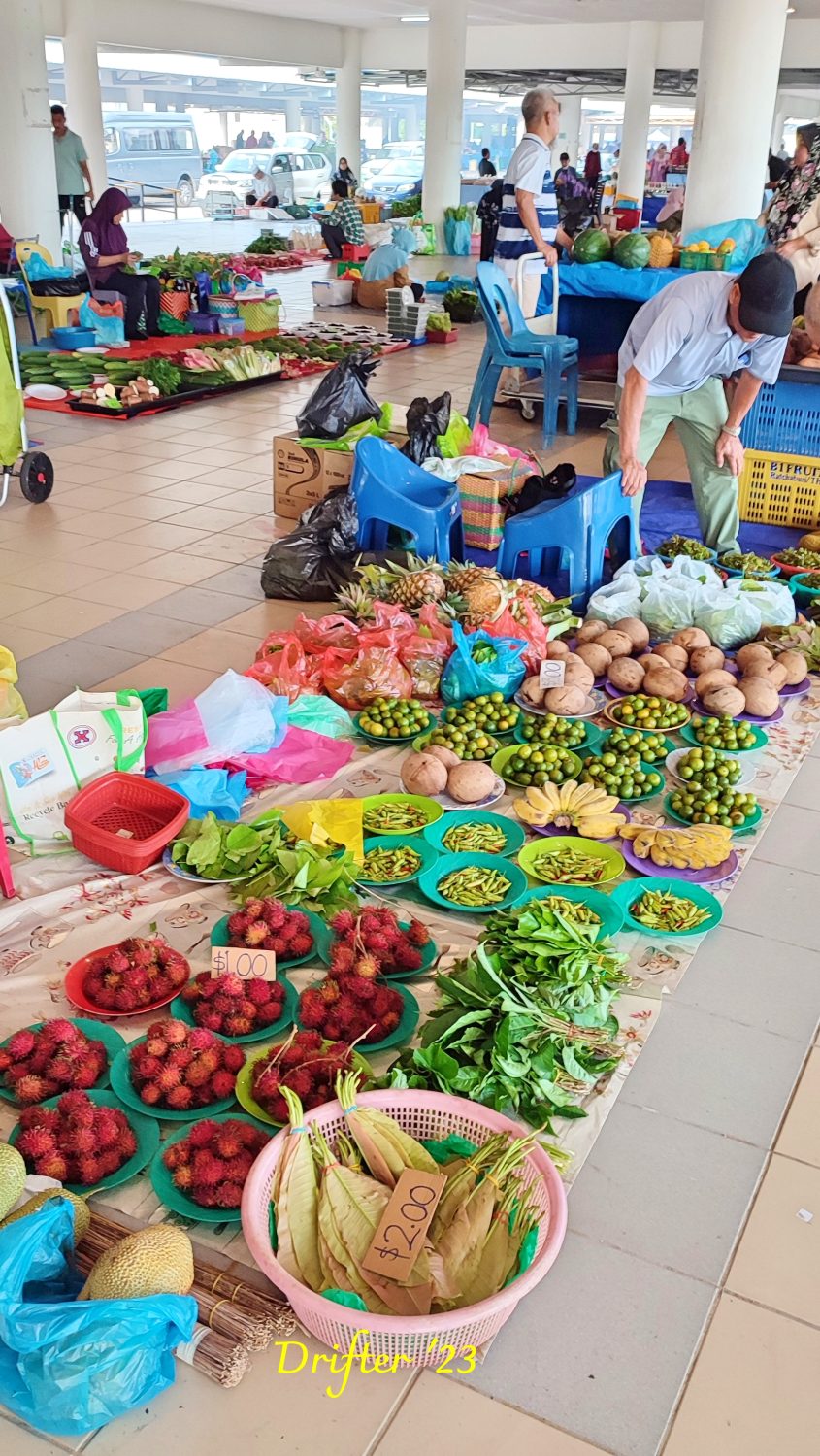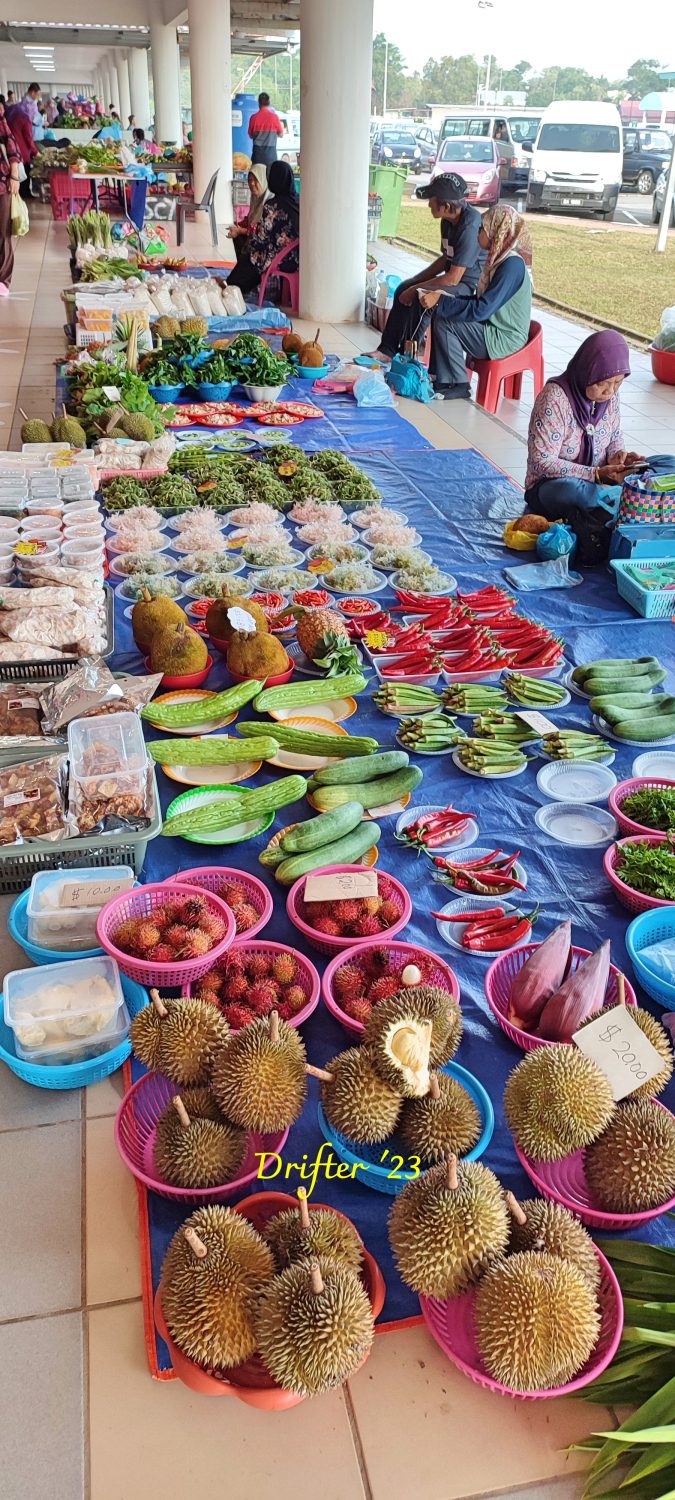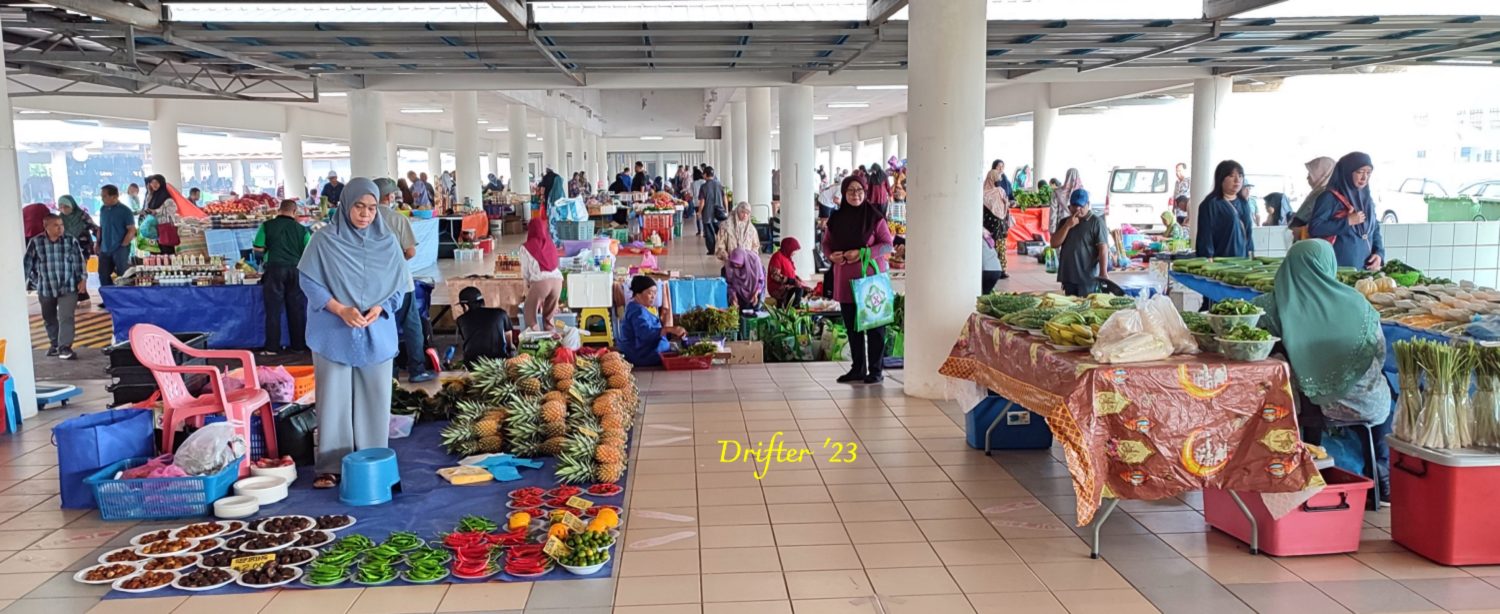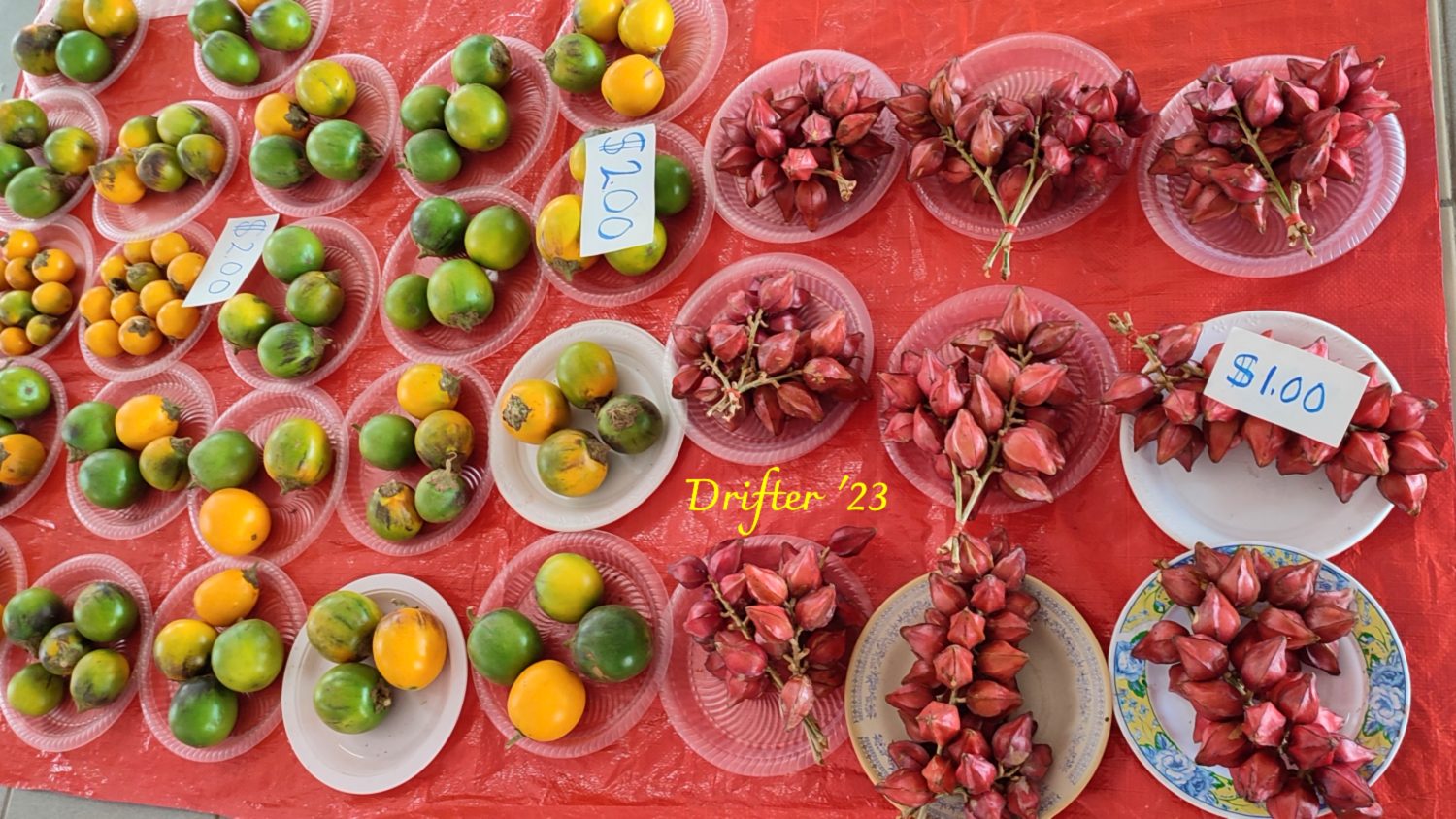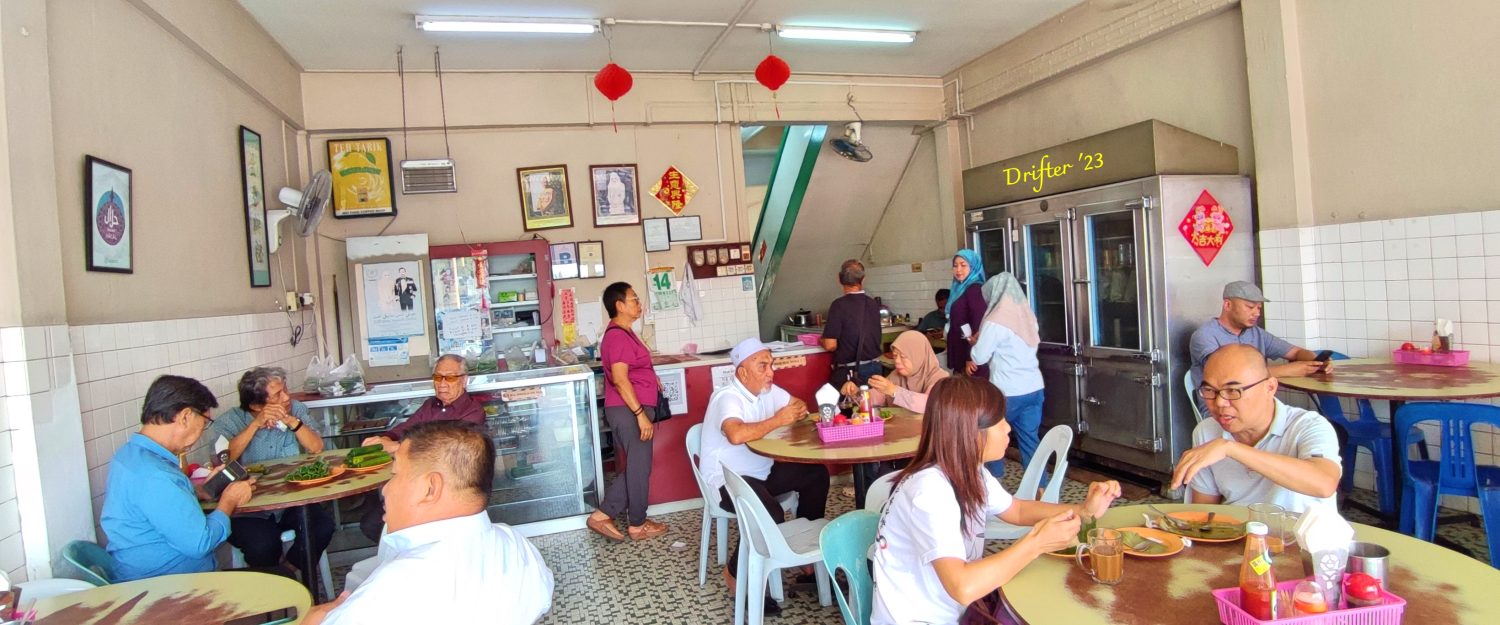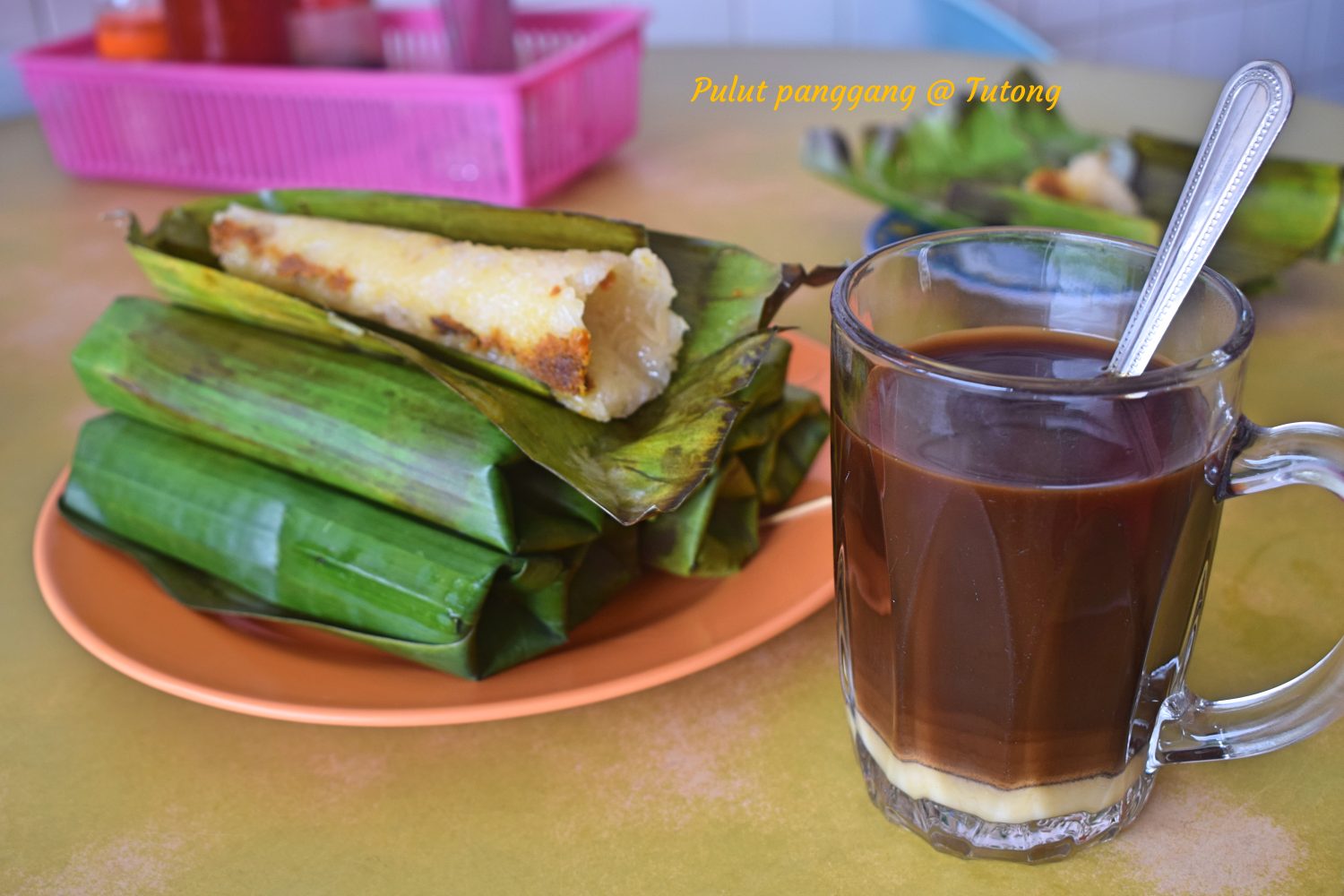 Dinner @ Kafe Kausar, an Indian restaurant. Located at Sharikin Complex, Kiulap, Bandar Seri Begawan. I loved their chicken tikka masala. My friends had a technique if they wanted to have more rice served. Request for rice separated and not on the plate.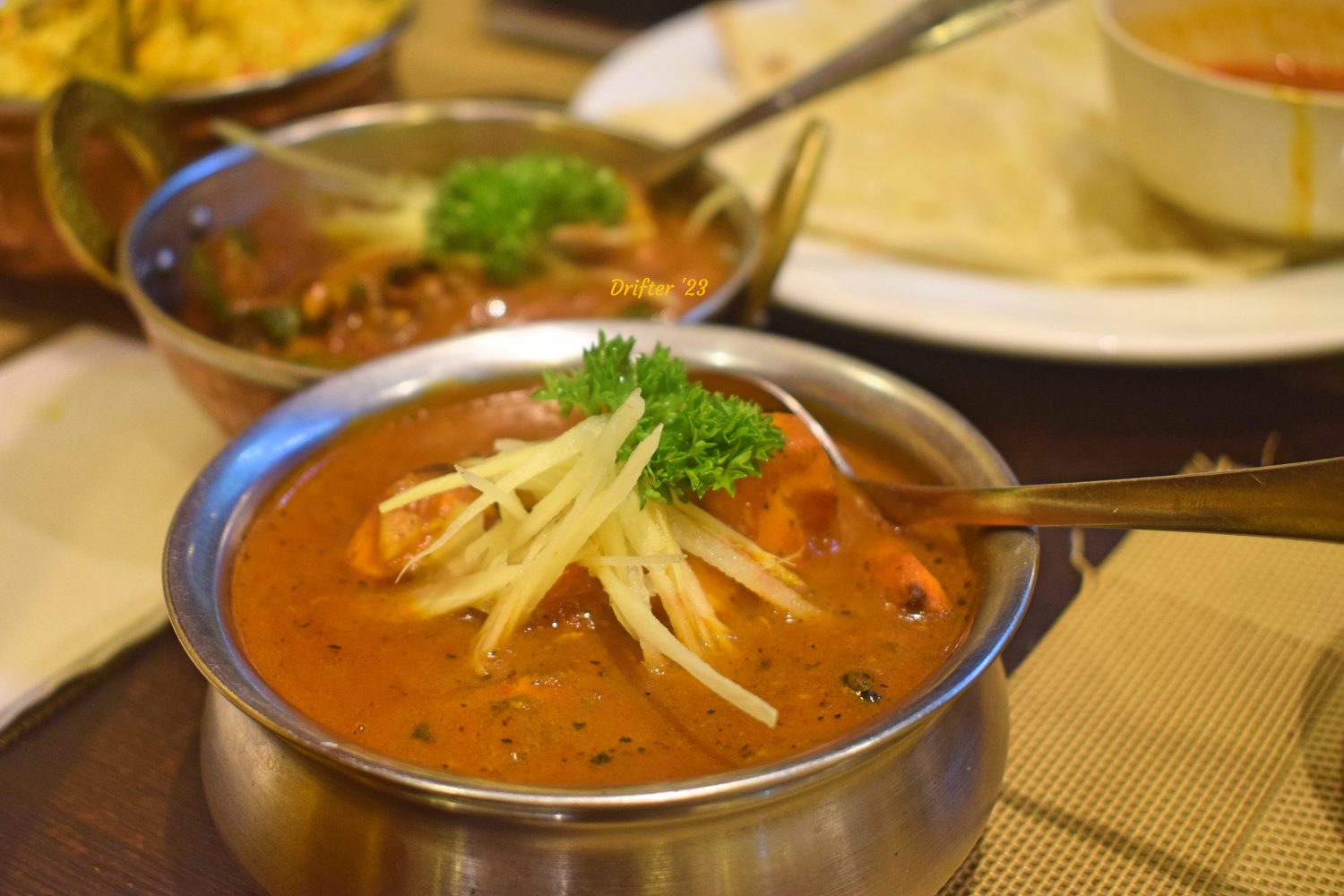 Day 5. Mosques tour and breakfast at Aneka Rasa Restaurant. After the tour at Jame' Asr Hassanil Bolkiah Mosque and Omar Ali Saifuddien Mosque, we headed straight to Restoran Aneka Rasa. You have to lengthen your patience here. All tables are occupied and you have to wait until there's a vacancy. They had an al fresco extension beside the river where we got a seat. My search for good the tarik was over. I finally found it here. The kueh lenggang and kueh serimuka was exquisite. The prawn noodles were just perfect for brunch. Filling!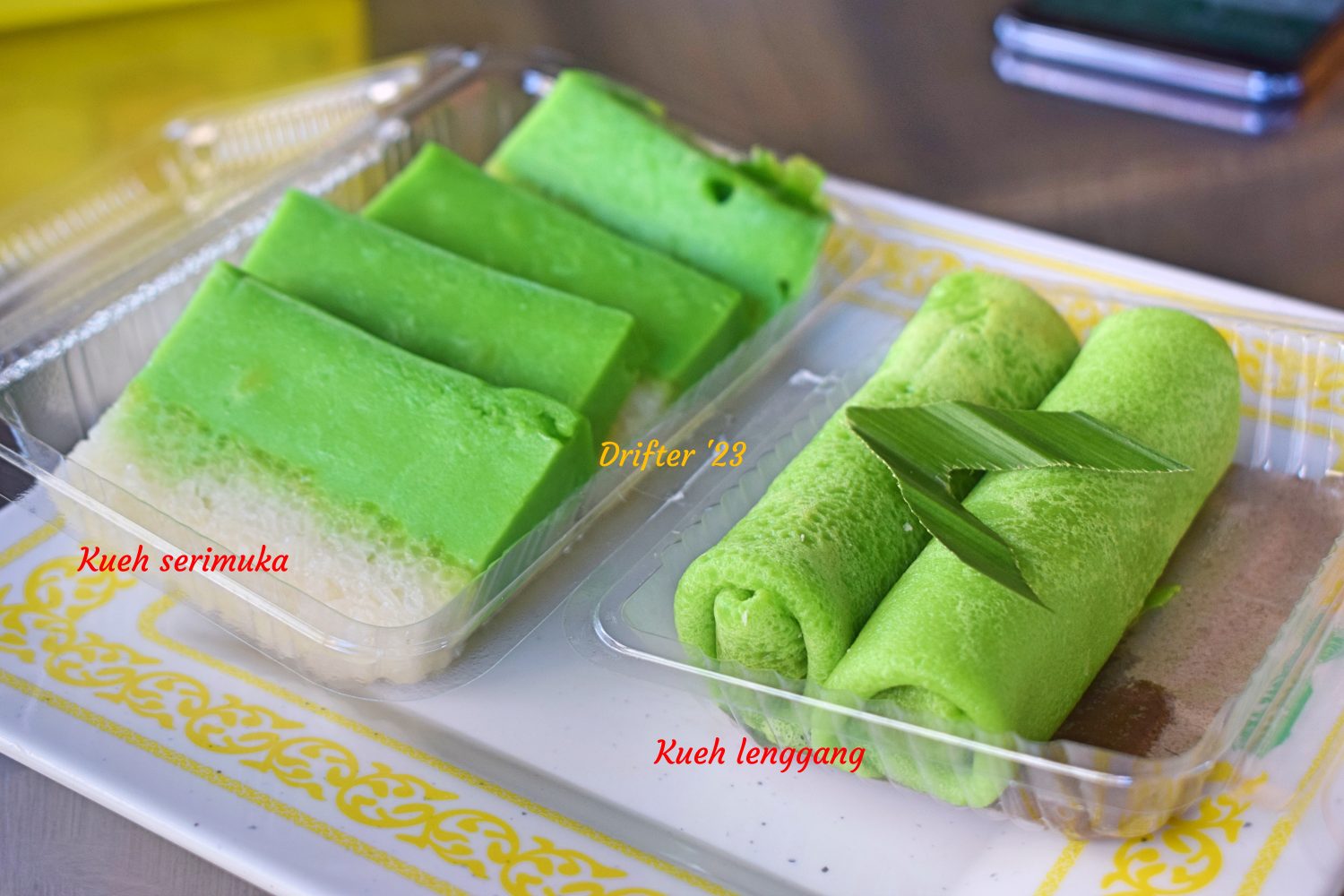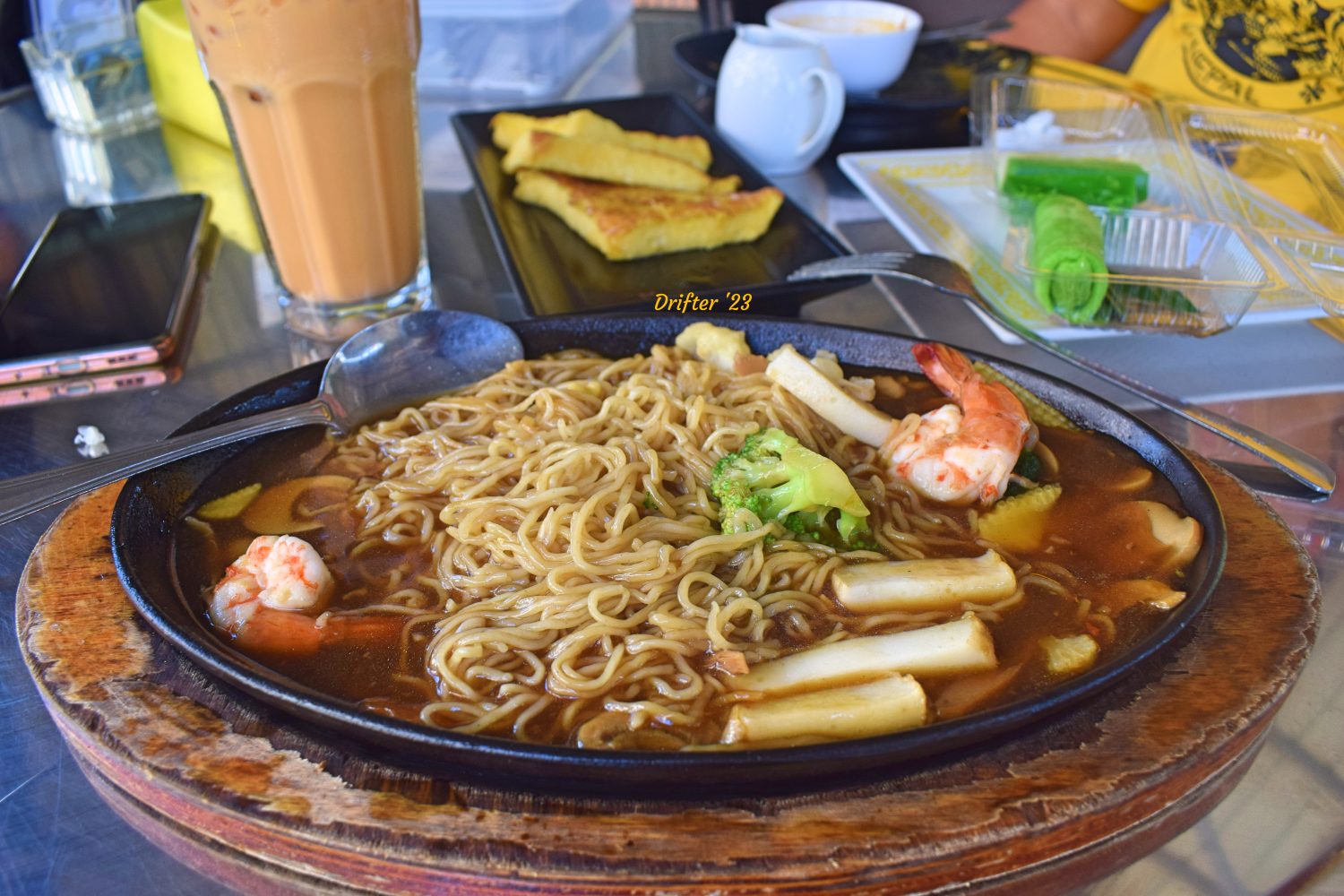 We head to Tummie's Kitchen for dinner. I liked the friend and engaging restaurant owner who is hands-on with the operation. She made sure everything was fine, made a small chat with us and even served our order by herself. I got soto daging. How I loved the broth plus all the veggies and tender beef!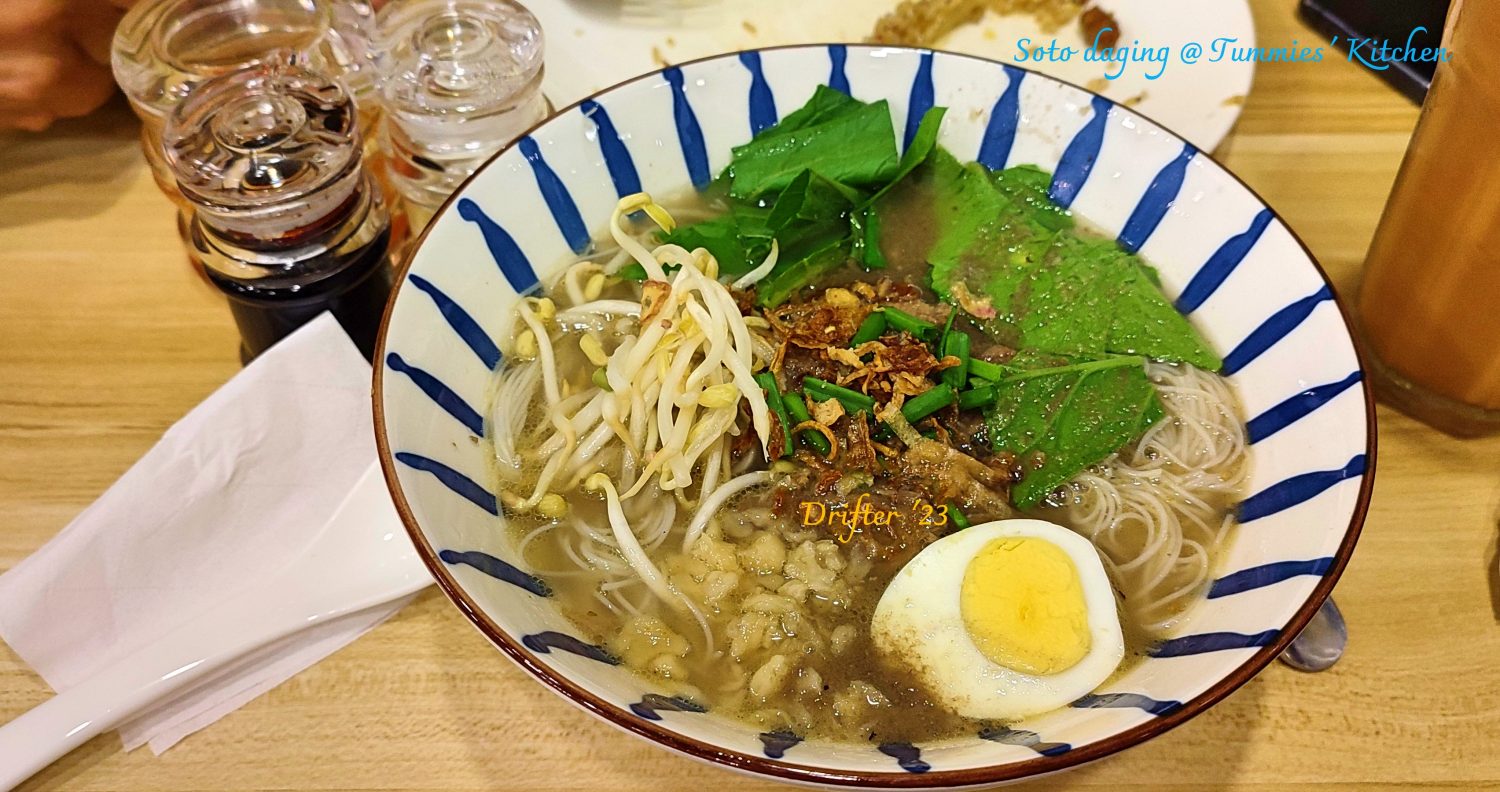 Day 6. I hate to say goodbye but as they say, "no trip is fully complete until you get home". My last day in Brunei Darussalam was pretty busy. In the morning, Abg PK, Kak Sophie, and I drove to Bangar Temburong to taste the famous Koloh mee udang galah. Udang galah is a river lobster commonly caught in Sungai Temburong while koloh mee is derived from the Chinese language which means dry noodles.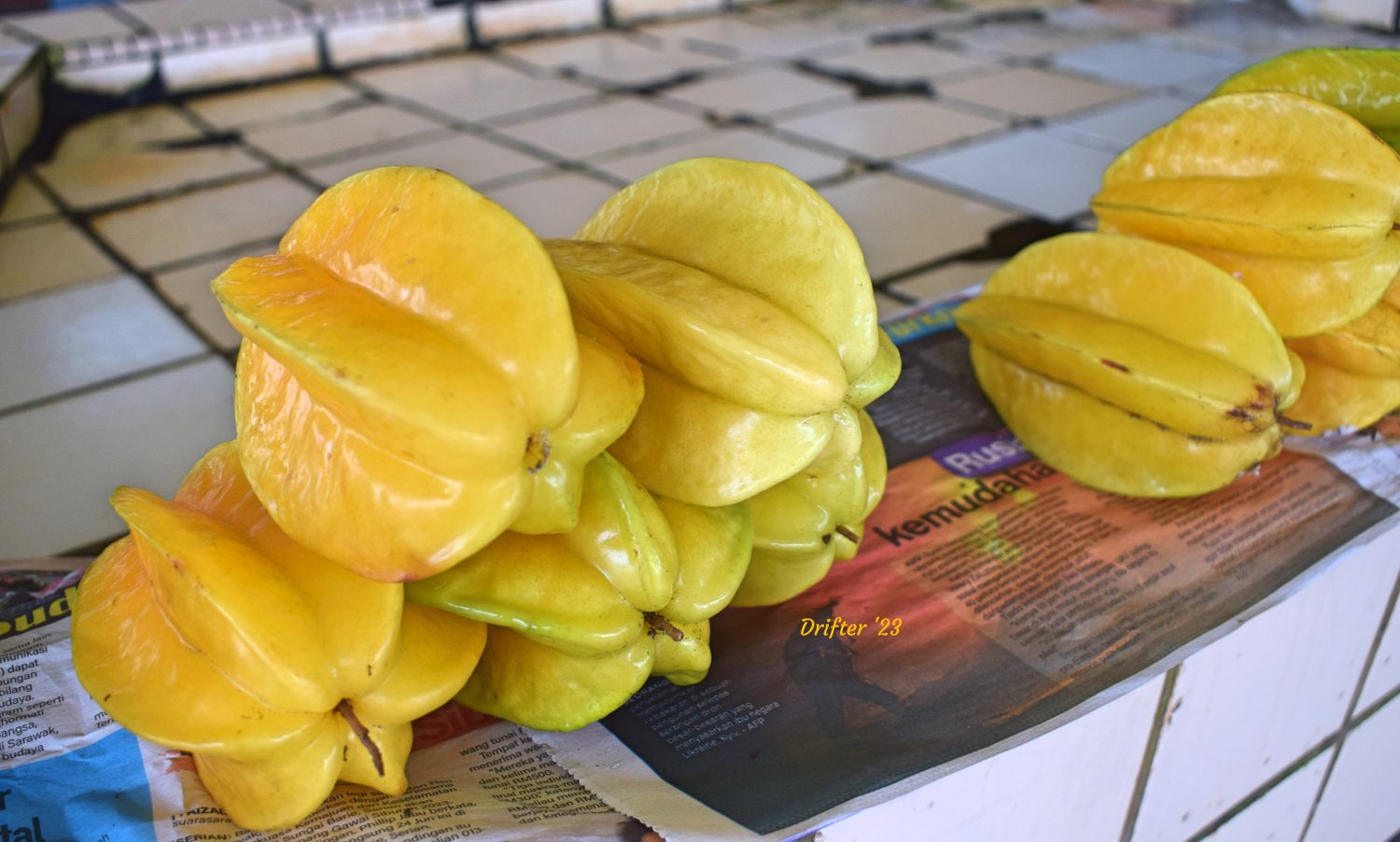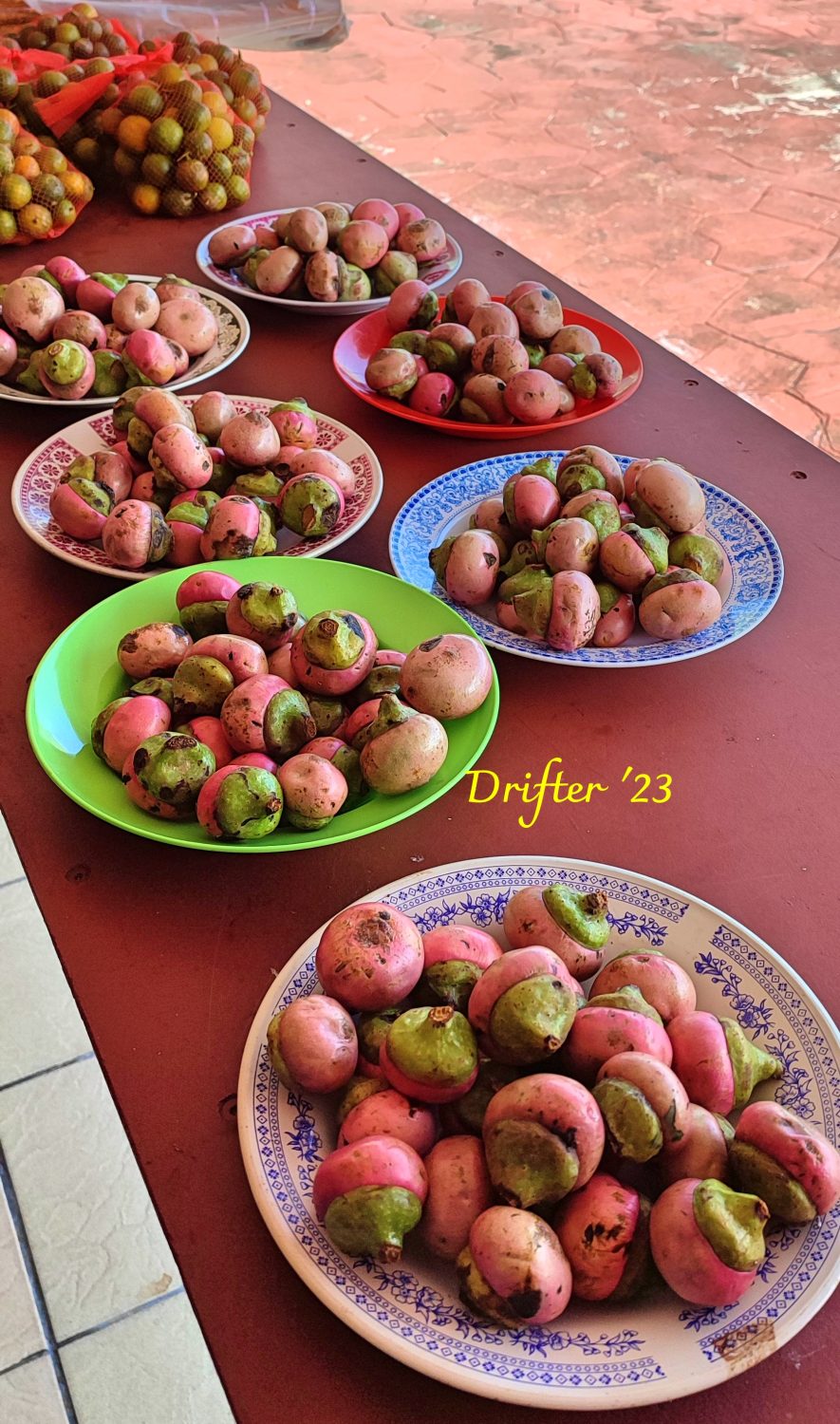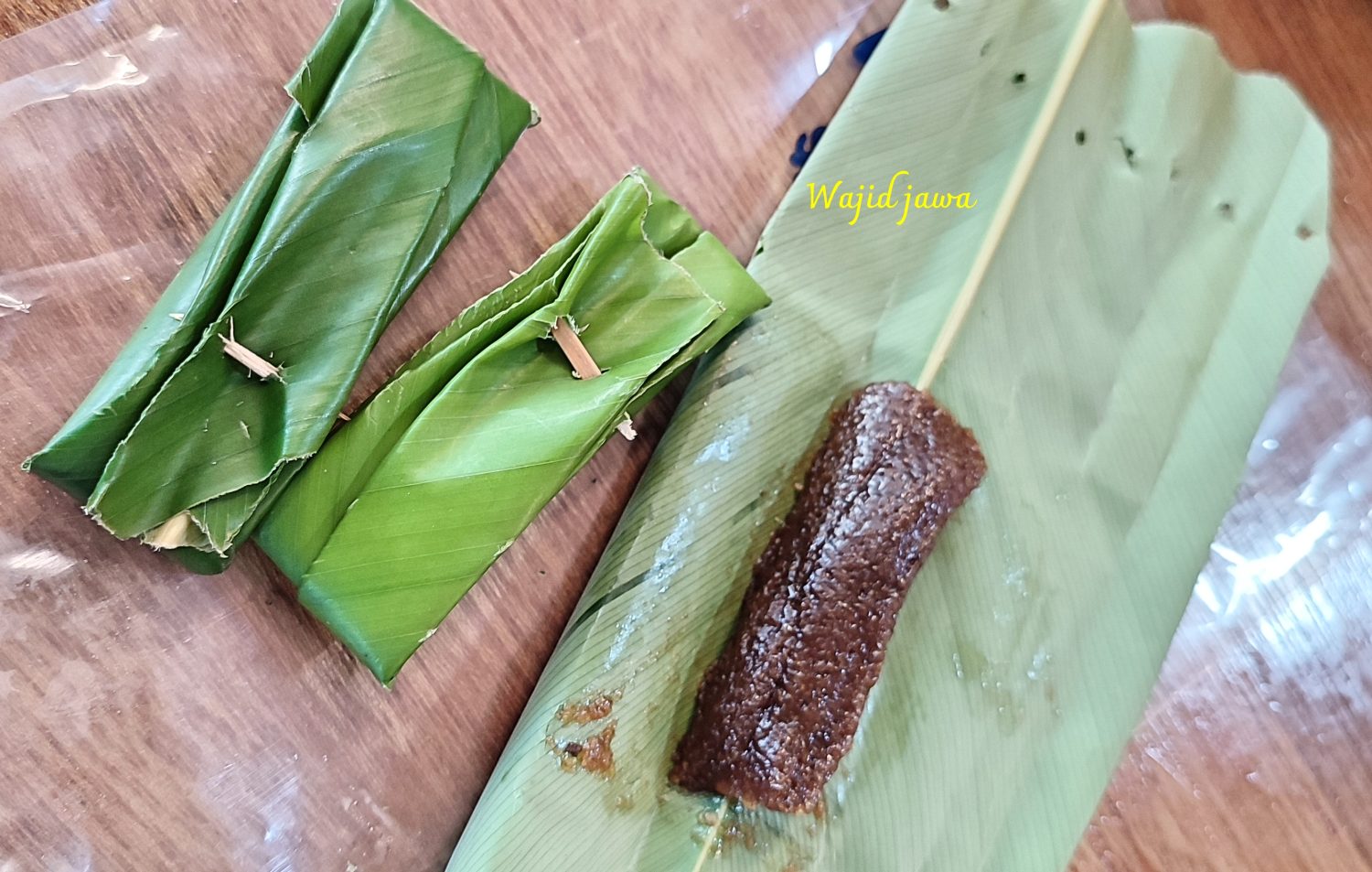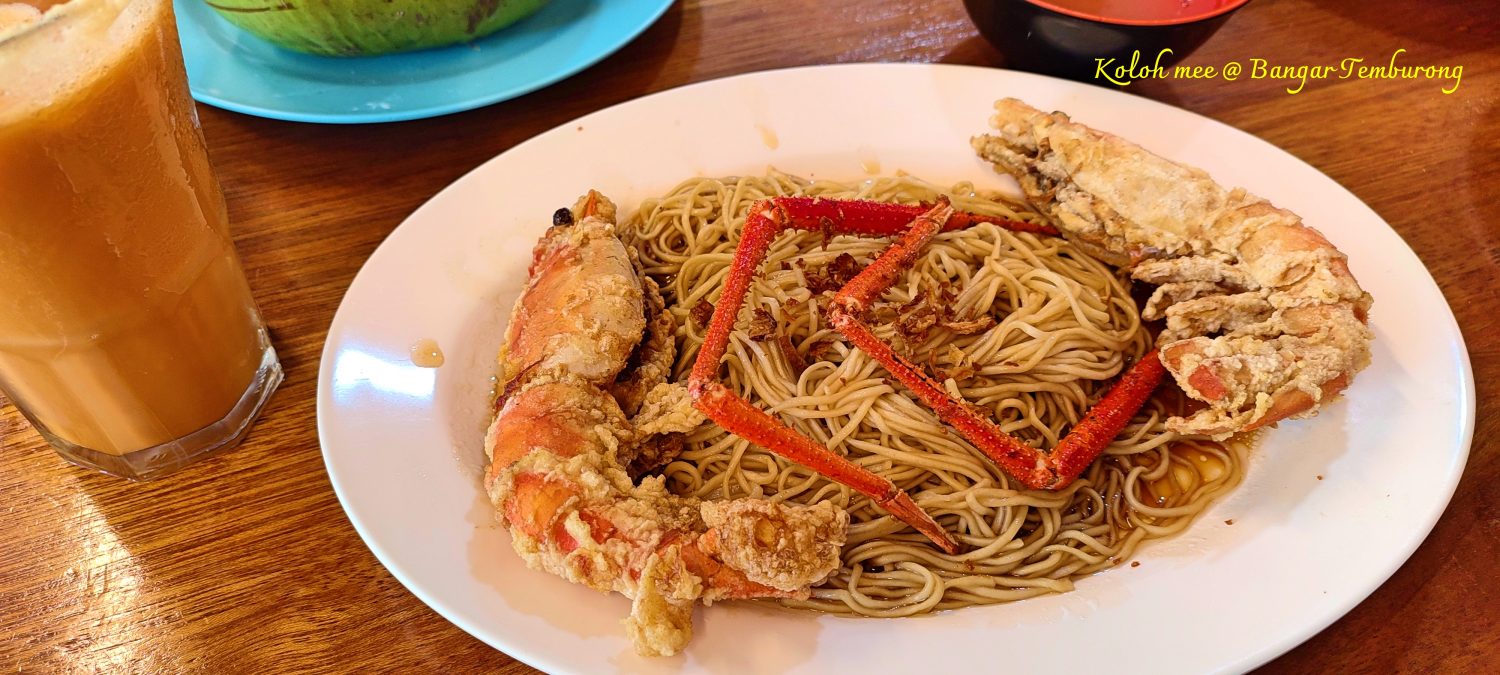 After delving into local cuisine, it's time for us to try something different so we head to Trader's Inn Restaurant to satisfy my cravings for dim sum. The food we ordered was too much and I almost puked. Hahahahah!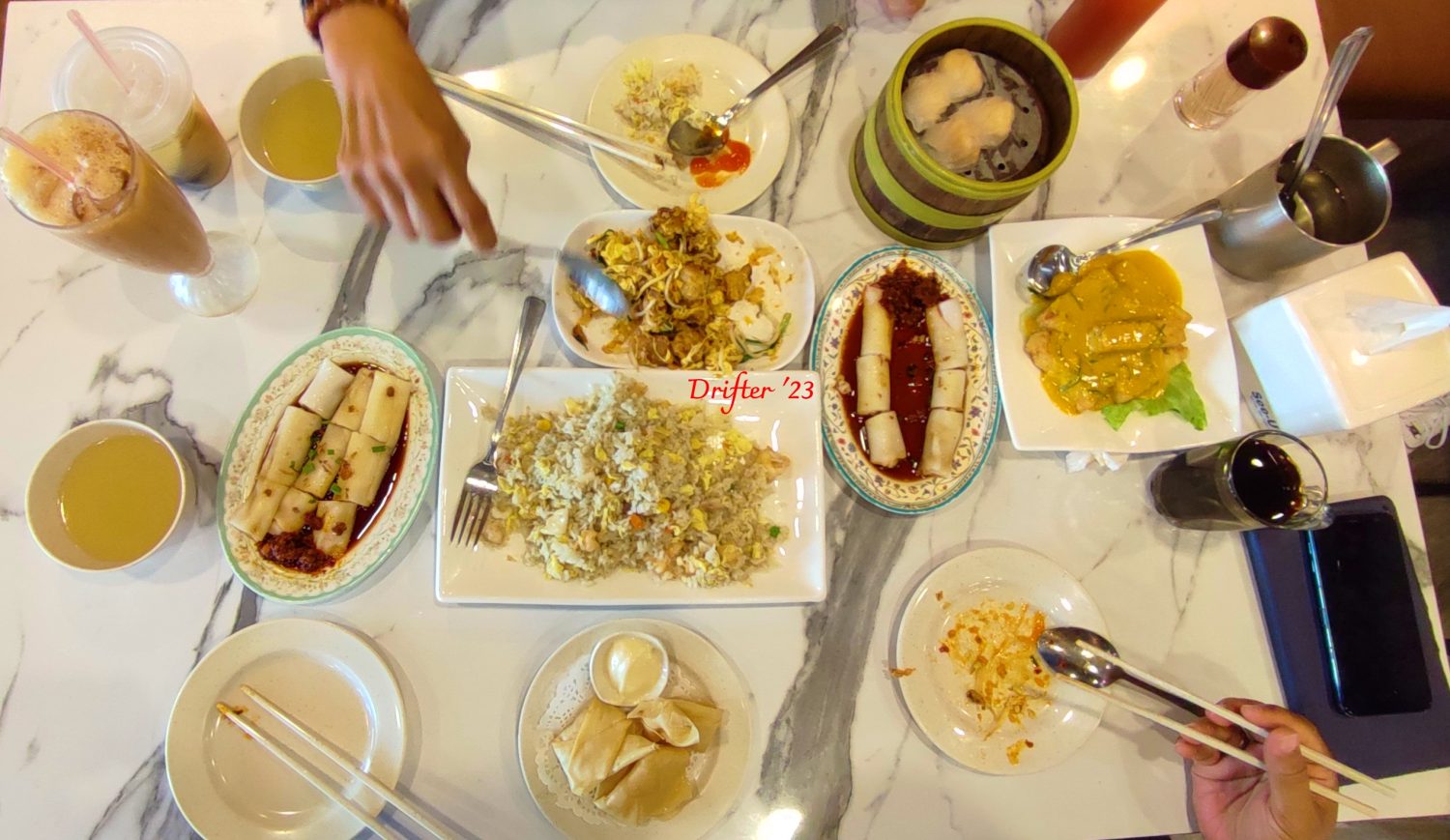 Finally, my last meal in Bandar Seri Begawan at Jazz Restaurant to celebrate my friend Naneng's birthday. Send-off dinner as well. I will not forget this restaurant. They have huge servings of food. I had grilled salmon which is like good for 2 persons. Too bad I haven't taken a photo. Kak Nor didn't even finish her salmon.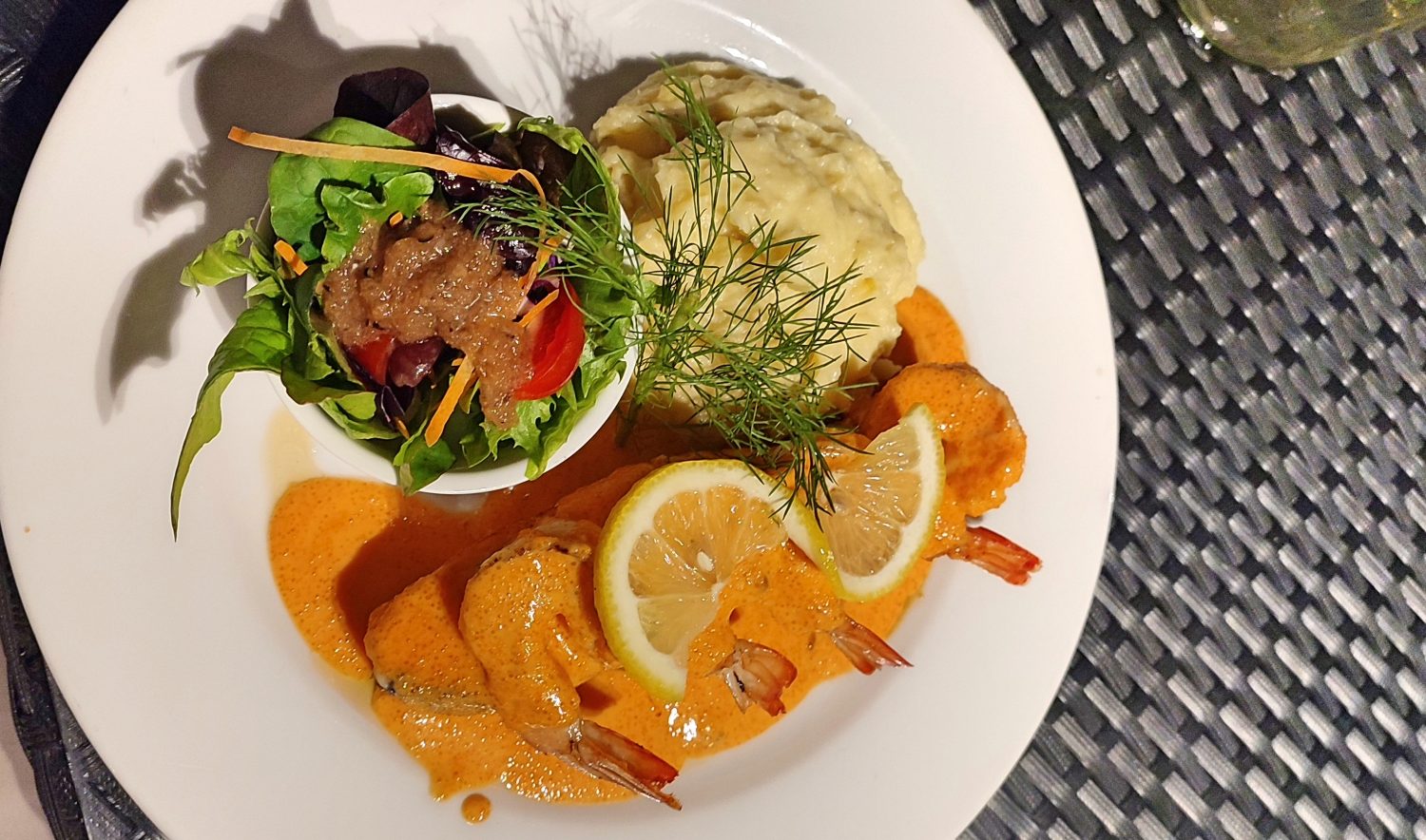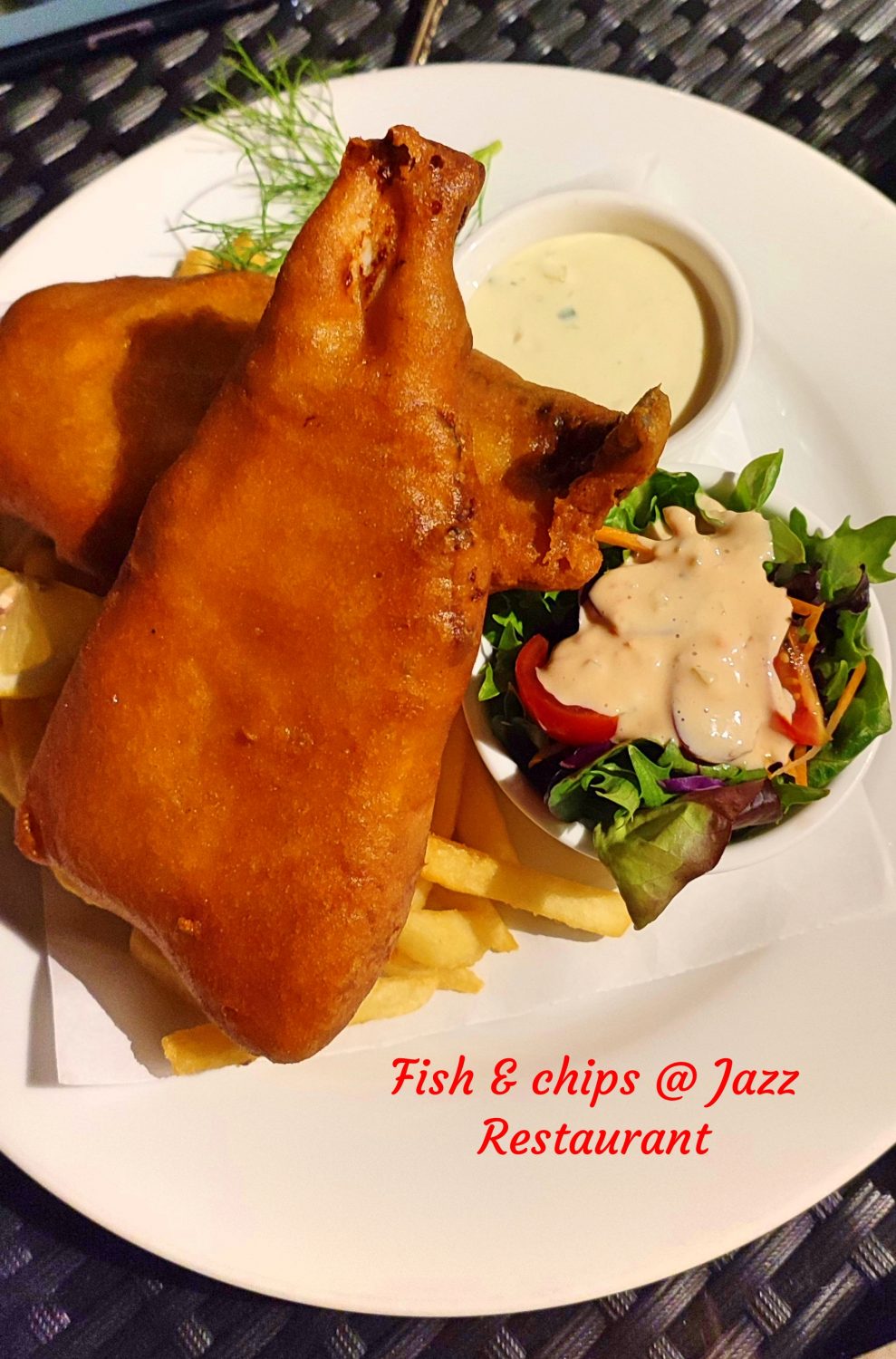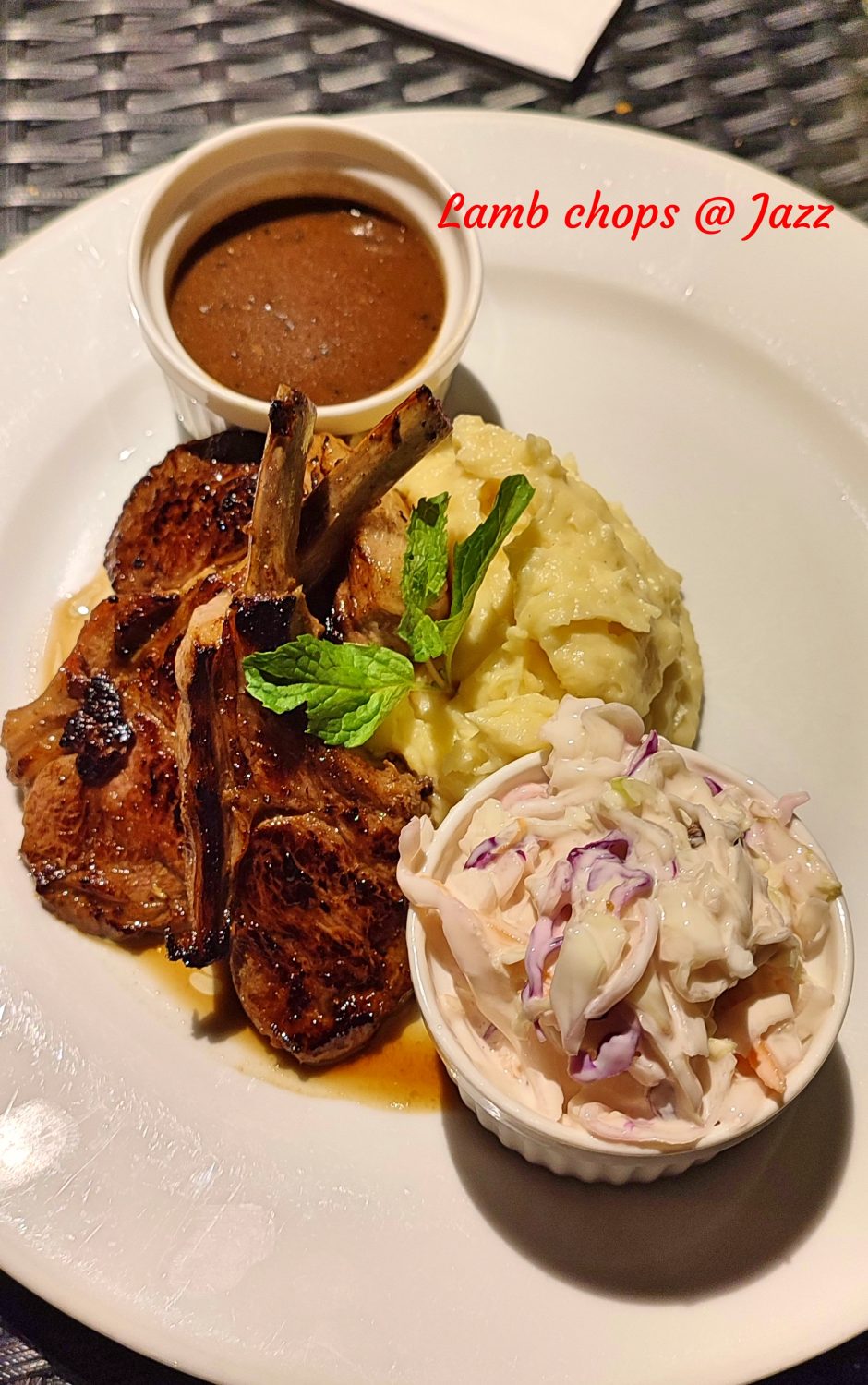 Words are not enough to express my gratitude to Kak Sophie, Kak Nor and Abg PK! I am so lucky to have you guys! Terima kasih! Jom makan!