Imagine yourself sitting at the backseat of the grand taxi while listening to an unfamiliar tune with a constant shift of languages from Darija to French and Arabic or appreciating nature while inside a bus bound for Chefchaouen. It sounds like a dream.  My wife and I had been living here in Morocco for almost 2 years now and had tried all the modes of transportation they have. From modern to traditional ones. I must say that they have a pretty reliable system. Here's the common transportation option when visiting in stunning Morocco. I included some tips that are useful especially to tourists and my personal experiences. I hope this will help you! Sit back and relax!
Plane. The most convenient mode of transportation you can have. Several domestic flights are also available. There's only one thing that I can say, it is expensive traveling inside Morocco or to other African countries. This could be the last option when navigating around Morocco. But this is a good option when you're in a hurry and want to save time. For example, when visiting Dakhla, it's better to take the plane from Casablanca and saves time compared to taking the bus.
Train Normal & TGV. This is the most common mode of transportation in Morocco. Connecting the north part of Morocco to Marrakech, the normal train operates almost 24 hours. It connects you to the airport from Casablanca as well. So this could be another option. With its inaugural voyage on November 15, 2018, TGV, the country's high-speed train currently servicing Casablanca to Tangier saving plenty of travel time but of course. It has an operating speed of 320 km/h. With its super comfortable seat, it's worth it's spending a few extra dirhams. To save a few dirhams, my advice is to book a ticket online in advance at  www.oncf.ma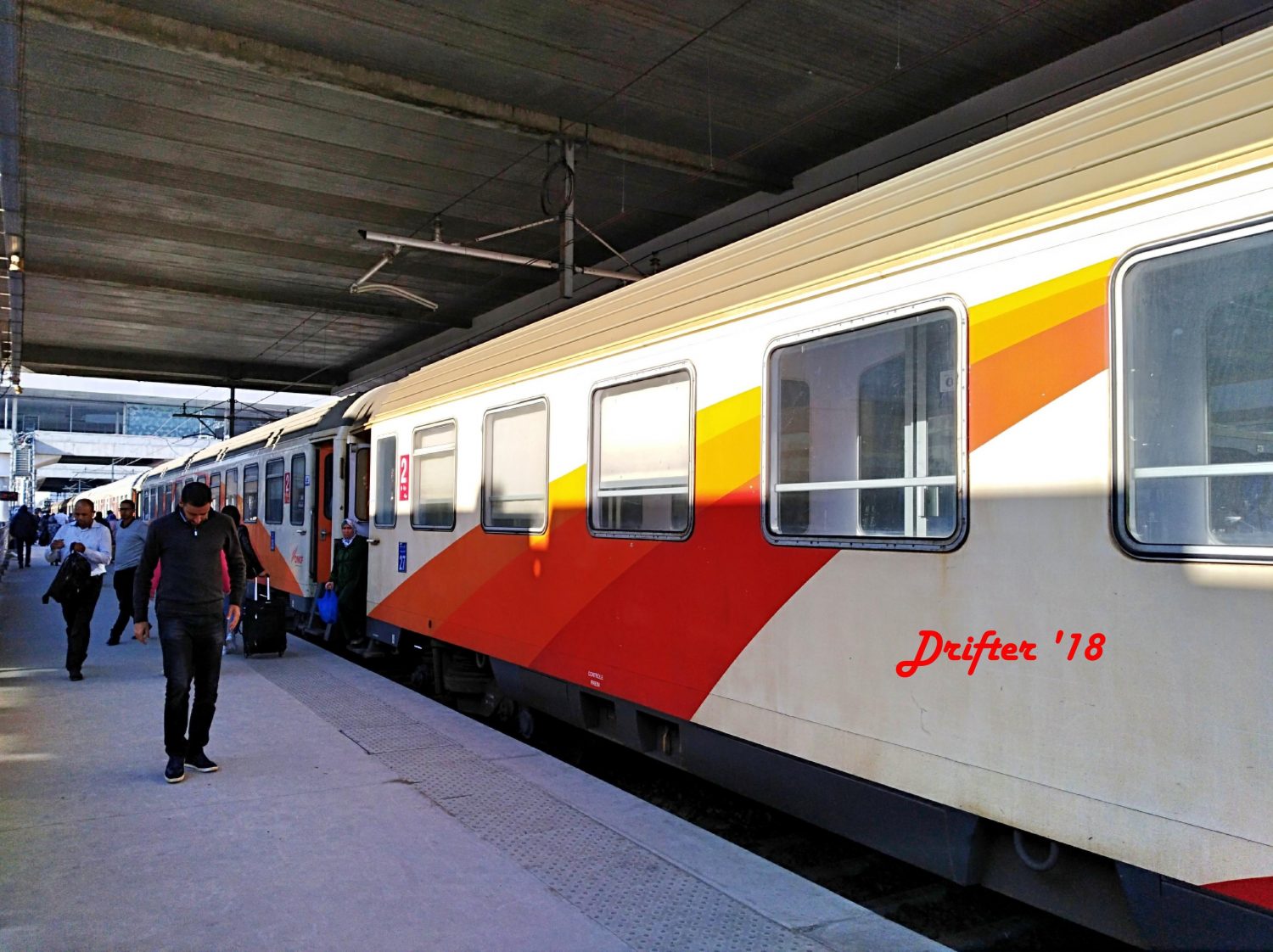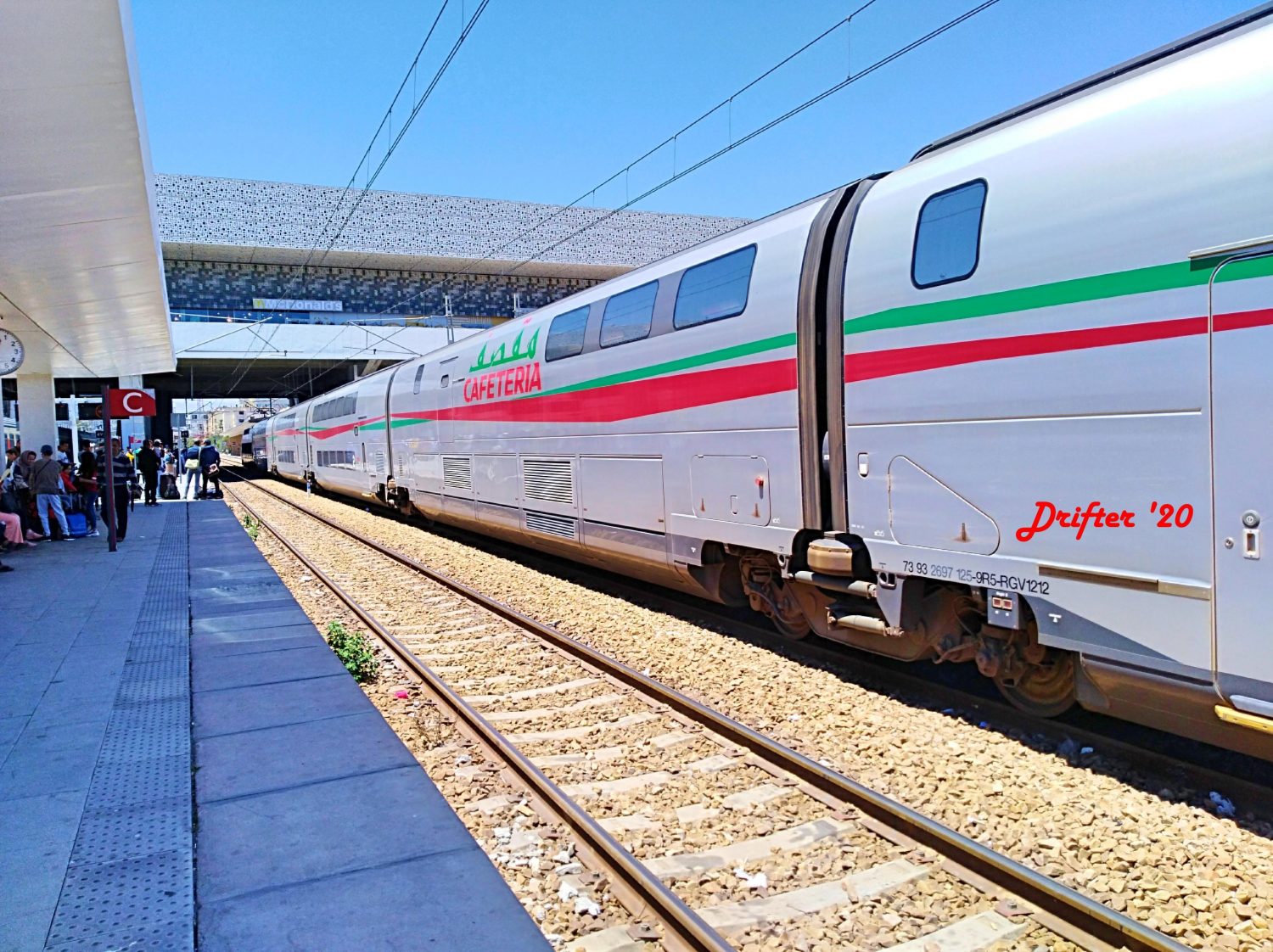 I had a very stressful experience with this train from Casablanca Mohammed V Aeroport to Rabat. We booked a connecting trip via Casa Voyageur. There was no problem with the first leg but on the connection. Of course, you came from Asia and you will really take a lot of stuff from there. I had 2 big suitcases all weighing 46 kilos as well as my friend. All 92 kilograms plus hand-carry luggage. It took us 15 minutes to unload our luggage, go up and changed tracks for our Casa to Rabat train. To cut the story short, we missed our train. According to their policy, you can only take the next train by purchasing another ticket. So our connecting ticket was forfeited. We have to book another train. So, I would advise you to buy 2 separate tickets. In that case, even if you miss one of those, it's still valid for a day.
Petit Taxi. This is the most common transportation between cities. In Morocco, it is color-coded per city. Like blue in Rabat, red in Fes, and so on.  Always demand the meter on. If the driver refuses to do so, simply tell them to stop and walk out gracefully. In some airports like in Rabat, there is posted a recommended tariff so if you still have time, try to check that by asking friendly staff or airport police. When coming from Rabat, you can also hire a taxi. The regular price starts at 120 MAD. Don't pay more than 150 MAD. Another thing, taxis in Morocco are allowed to take 2 separate passengers so don't be surprised. Of course, they got 2 meters.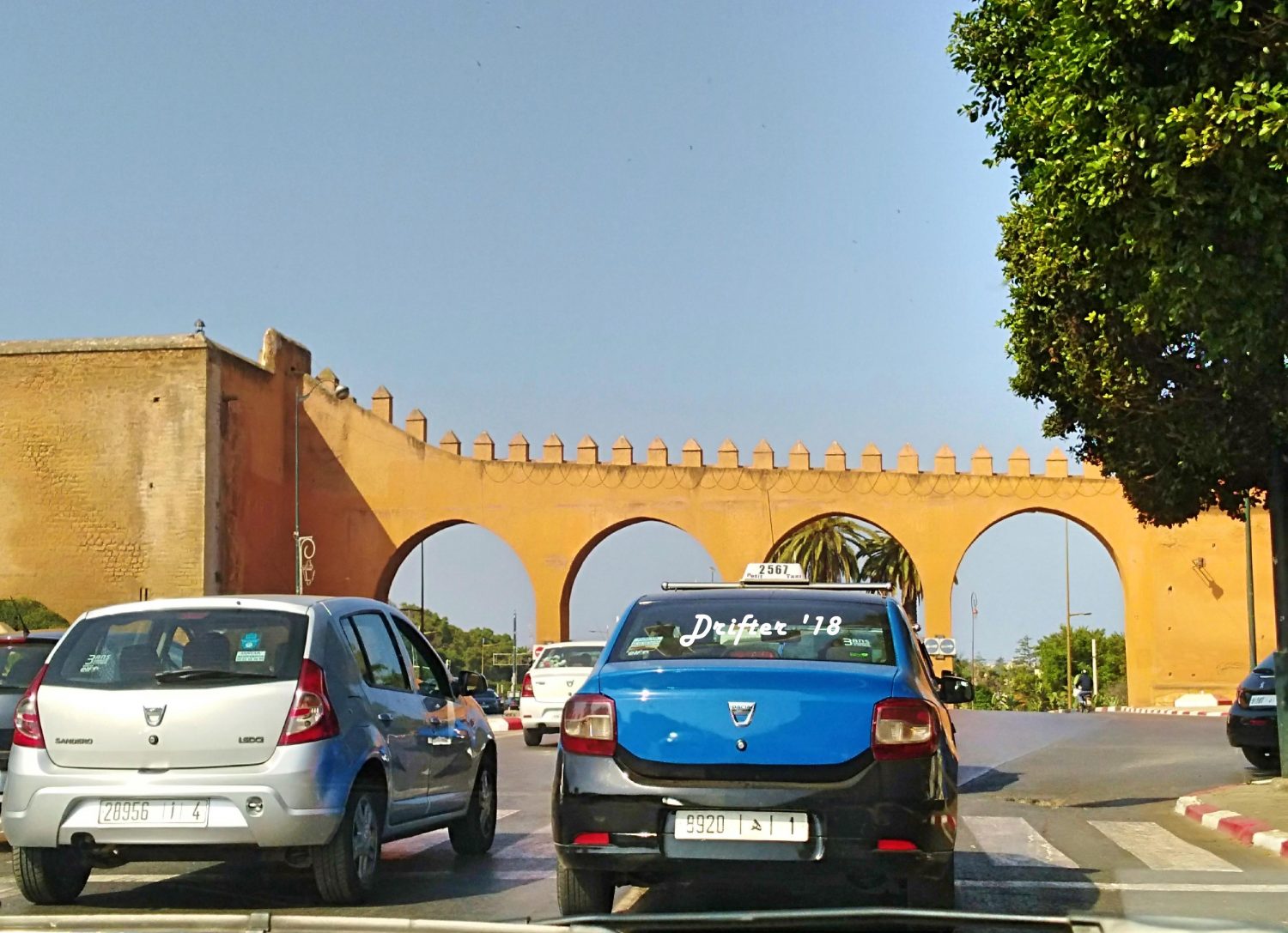 Grand Taxi. Oh la la! This could be the funniest experience you'll ever have in Morocco. Old white craggy Mercedes Benz queuing in specific areas. It runs from one point to a specific area. For a fixed rate of 5 MAD, be ready to squeeze yourself with other passengers. Don't ask anymore, just hand down your 5 MAD. They usually collect it before they start their engine. 2 passengers in the front seat and 4 at the back, plus the driver. If you're lucky enough, there are already modern vans which are more spacious and comfortable. Try to avoid this transport if you have another option. Don't expect for seatbelts, just close your eyes. Hahaha!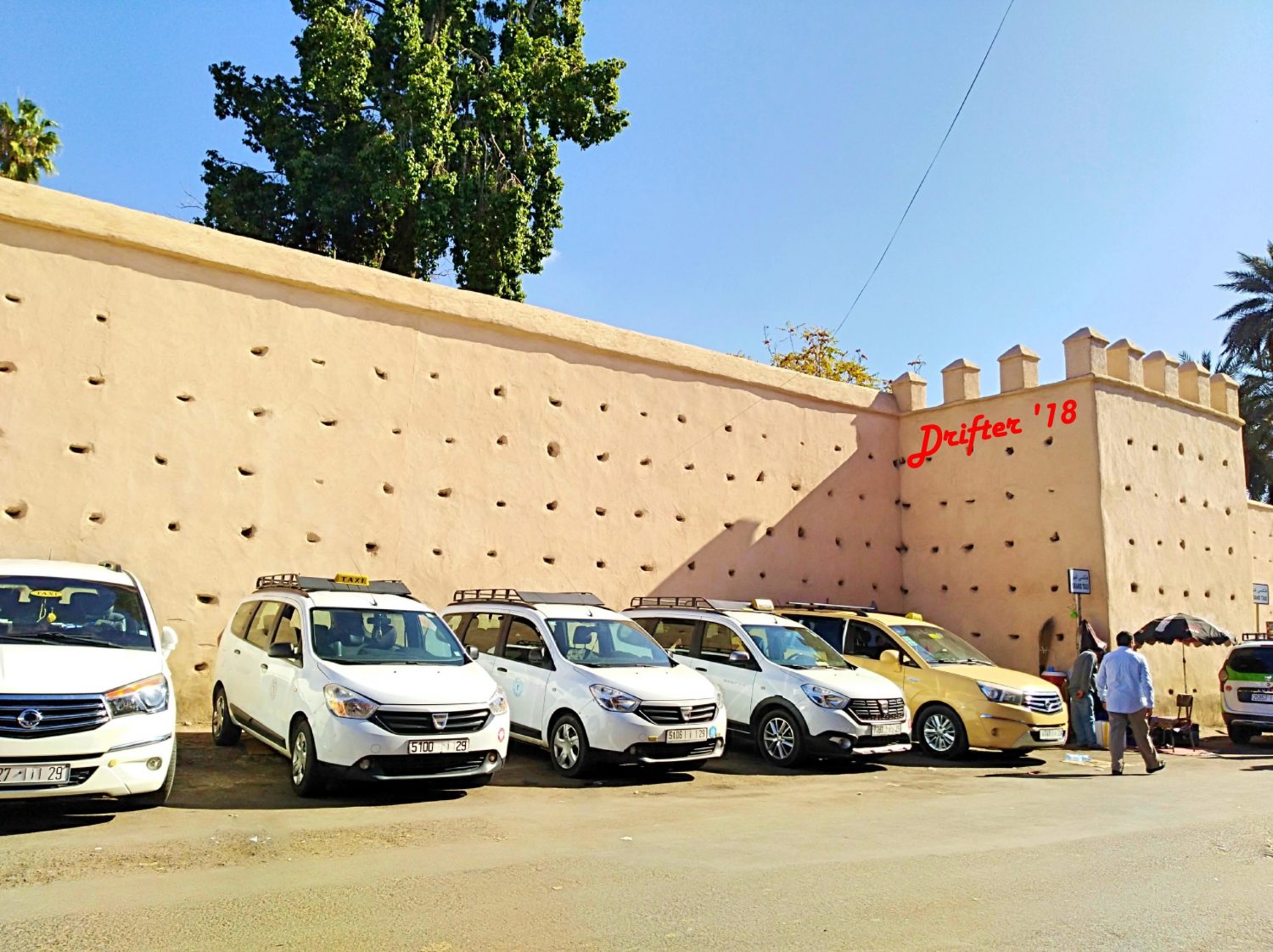 City Bus. Gone are the days when dilapidated buses compete with the taxis in major avenues around Moroccan cities. Buses now are well-improved with wiFi and airconditioned. I was impressed with the big improvement. Thanks to the kingdom's effort to upgrade buses. There is a Moroccan saying that says, "He who has a mouth, won't get lost". So ask around where these buses go and avoid stepping on the wrong bus.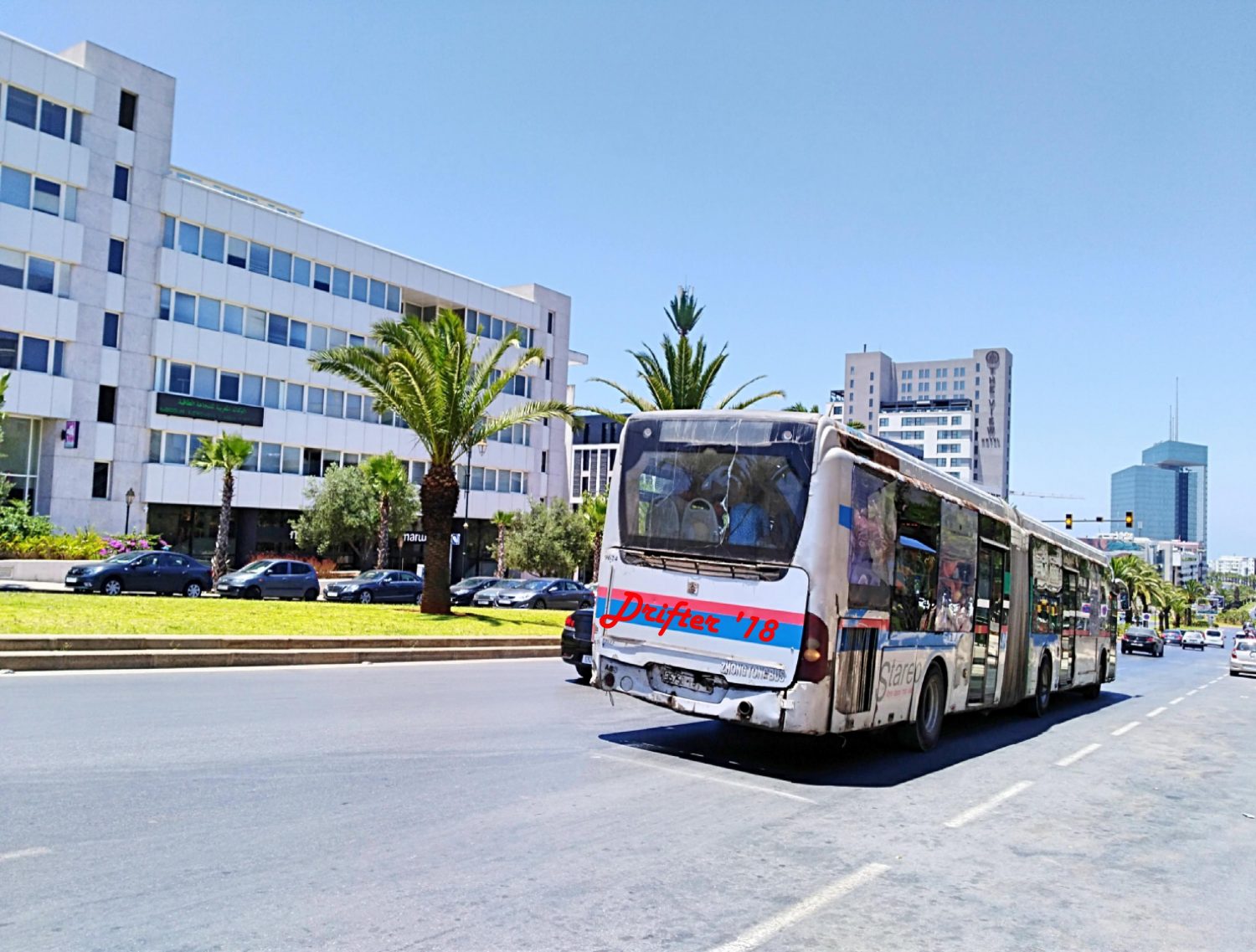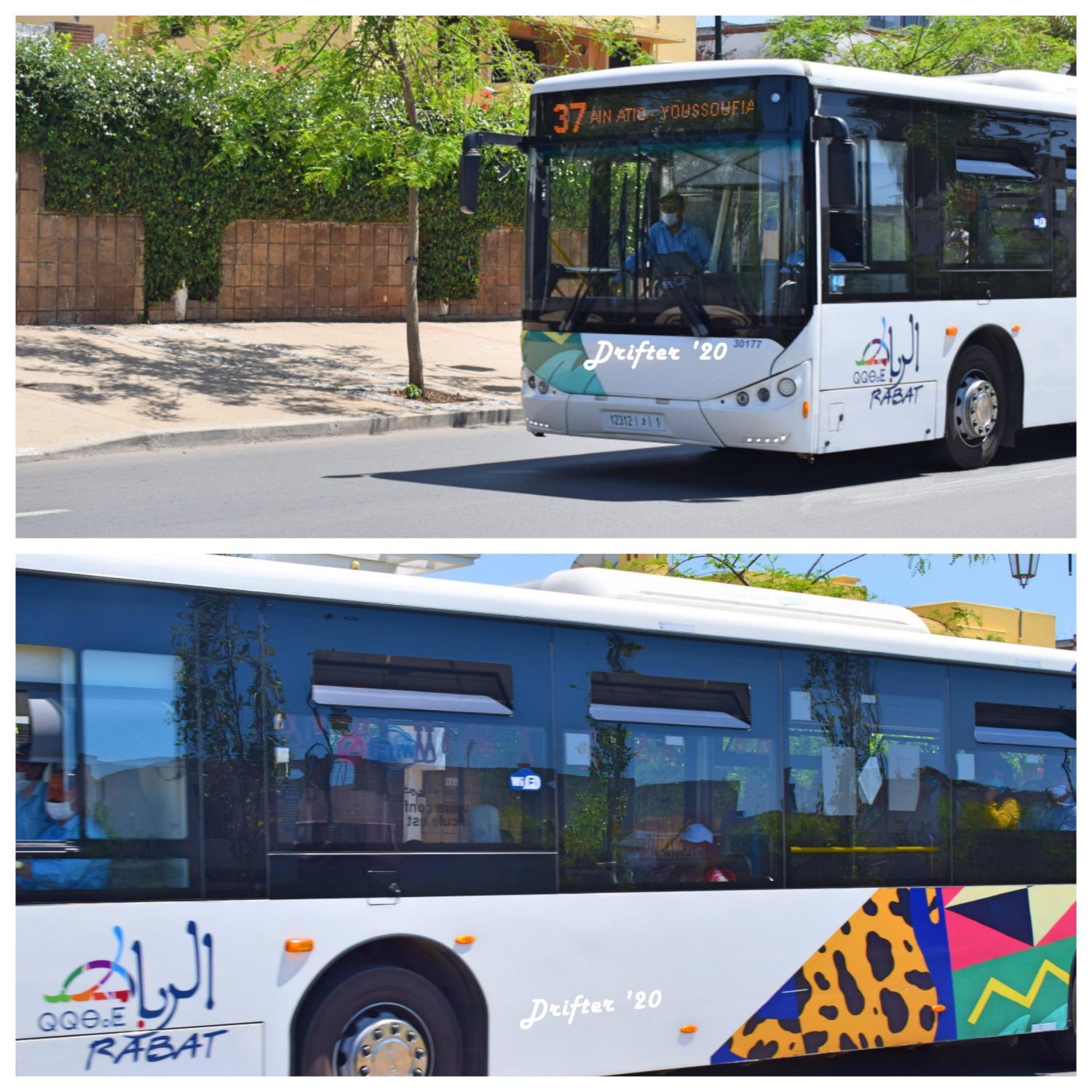 Bus & Mini Bus. Well, this is another reliable mode of transport here in Morocco. You can also book online tickets like the CTM bus company or Supratours. These are 2 comfortable buses with separate stations. Supratours is always tied-up with the train company. They're always my choice. I am not paid for promoting them. It has a fixed price and never changes, unlike the train tickets that are cheaper when booked in advance. Be very vigilant when you are in the gare routiere (bus station), never transact with a middleman. Sometimes, if you are unlucky and encountered those scammers issuing fake tickets which were experienced by one of my Moroccan friends. Also, don't follow anyone nor hand your bag. Just go directly to your bus.  Always purchase it at the office inside the bus terminal or you can also check for other bus companies at this website www.lagare.ma/en/. Finally, expect delays since they try to fill the bus before leaving the station.
Mini-bus usually operates from one town to another. Again, it's too crowded but fun. The last time we had was Marrakech to Asni where we had no other option. Just enjoy the ride and the music you'll never understand. Lol!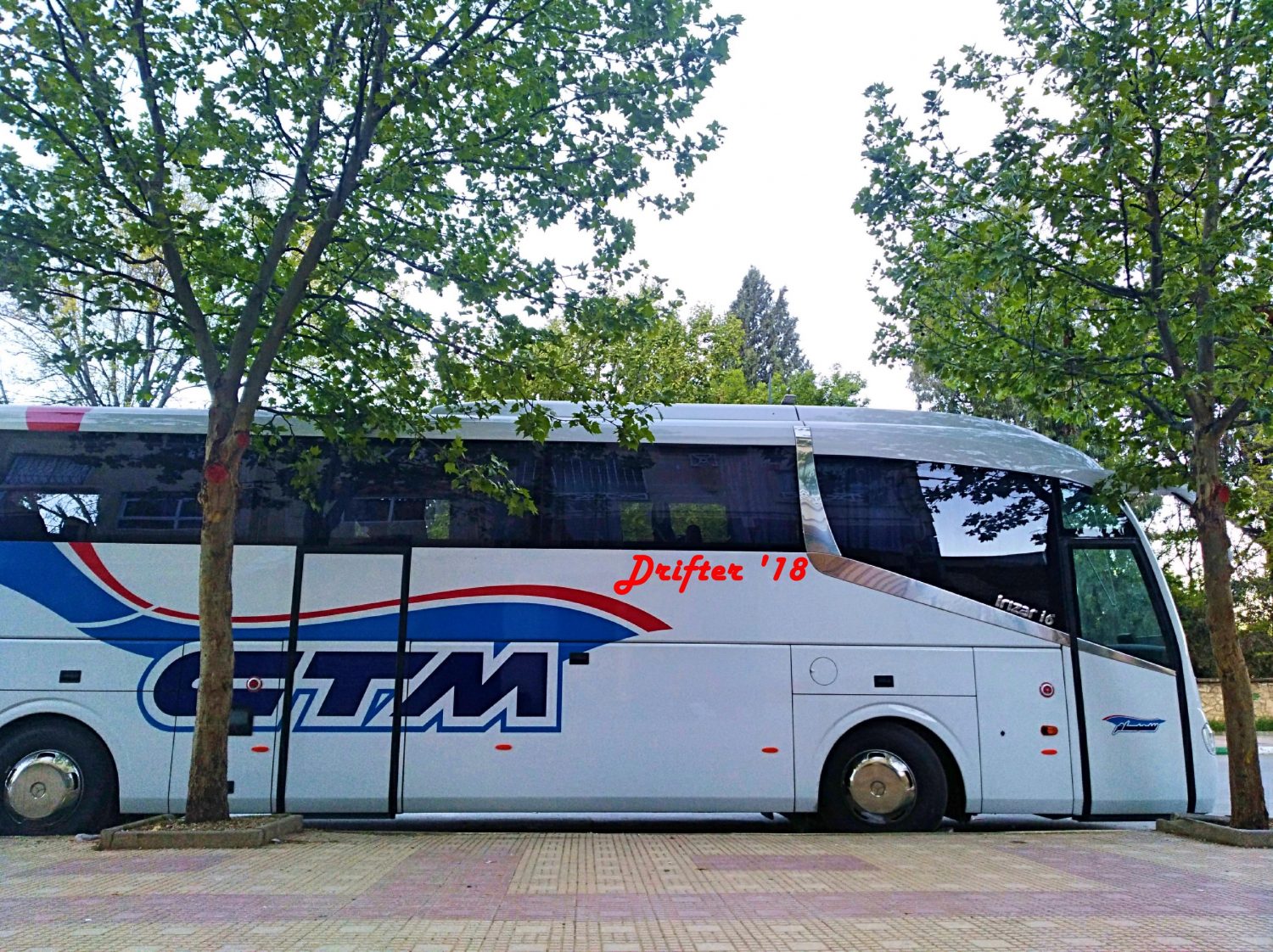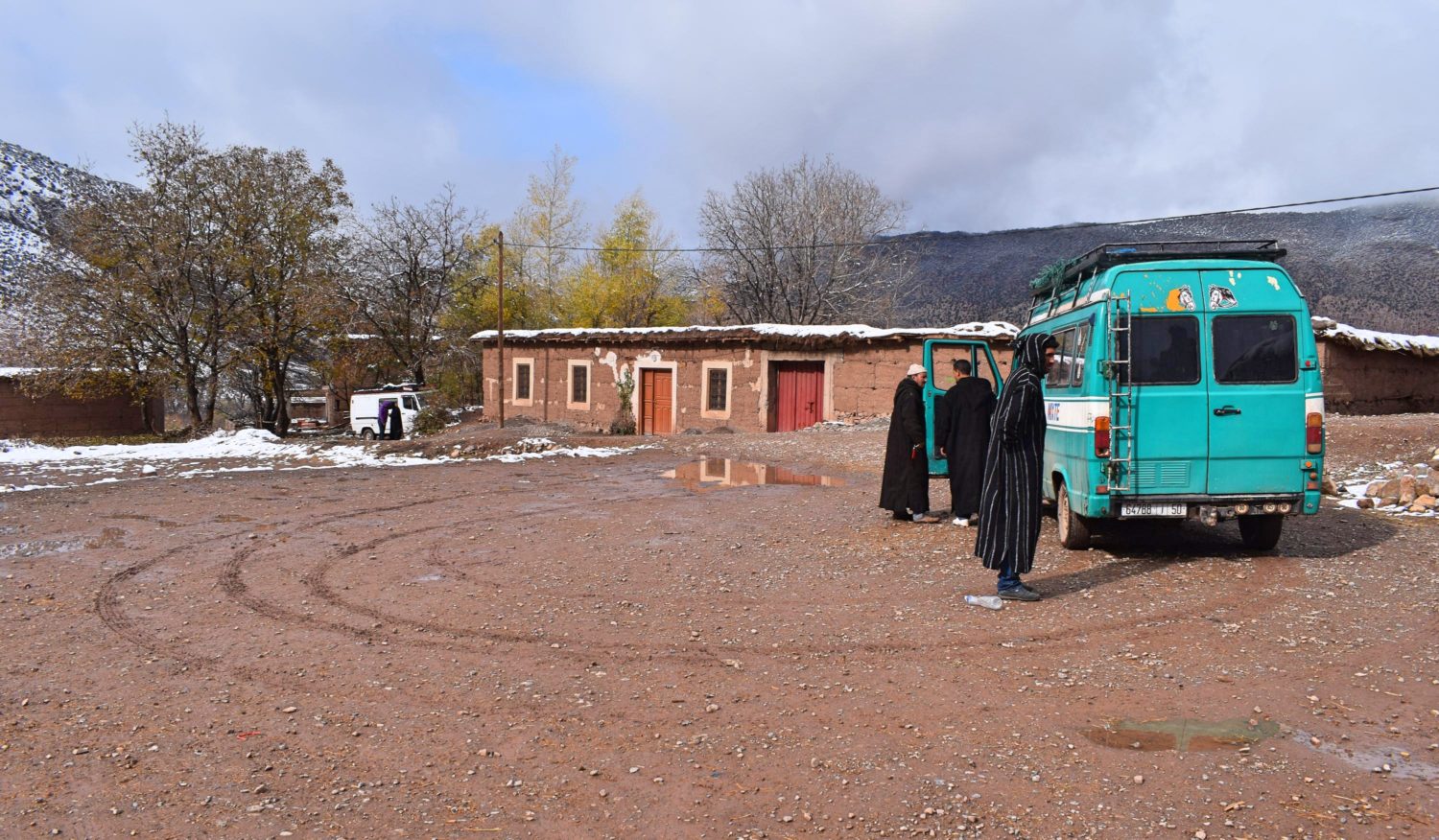 Tram. It is only available in cities of Casablanca and Rabat. The most convenient when navigating inside the city for only 6 MAD. A ticket is valid for 1 hour and can be used in correspondence or another line. You can purchase it either on the machine or at the ticket booth. You can also hop immediately when you're in a hurry and just declare it to the ticket checker that you'll pay in cash. It's also acceptable when it's too early and the ticket machine is still closed as well as the booth. Please don't forget to validate your ticket right when you hop inside the tram. You'll be fine if caught with an unvalidated ticket. Tramway website has maps as well so it's easier for you to navigate between the city of Rabat or Casablanca.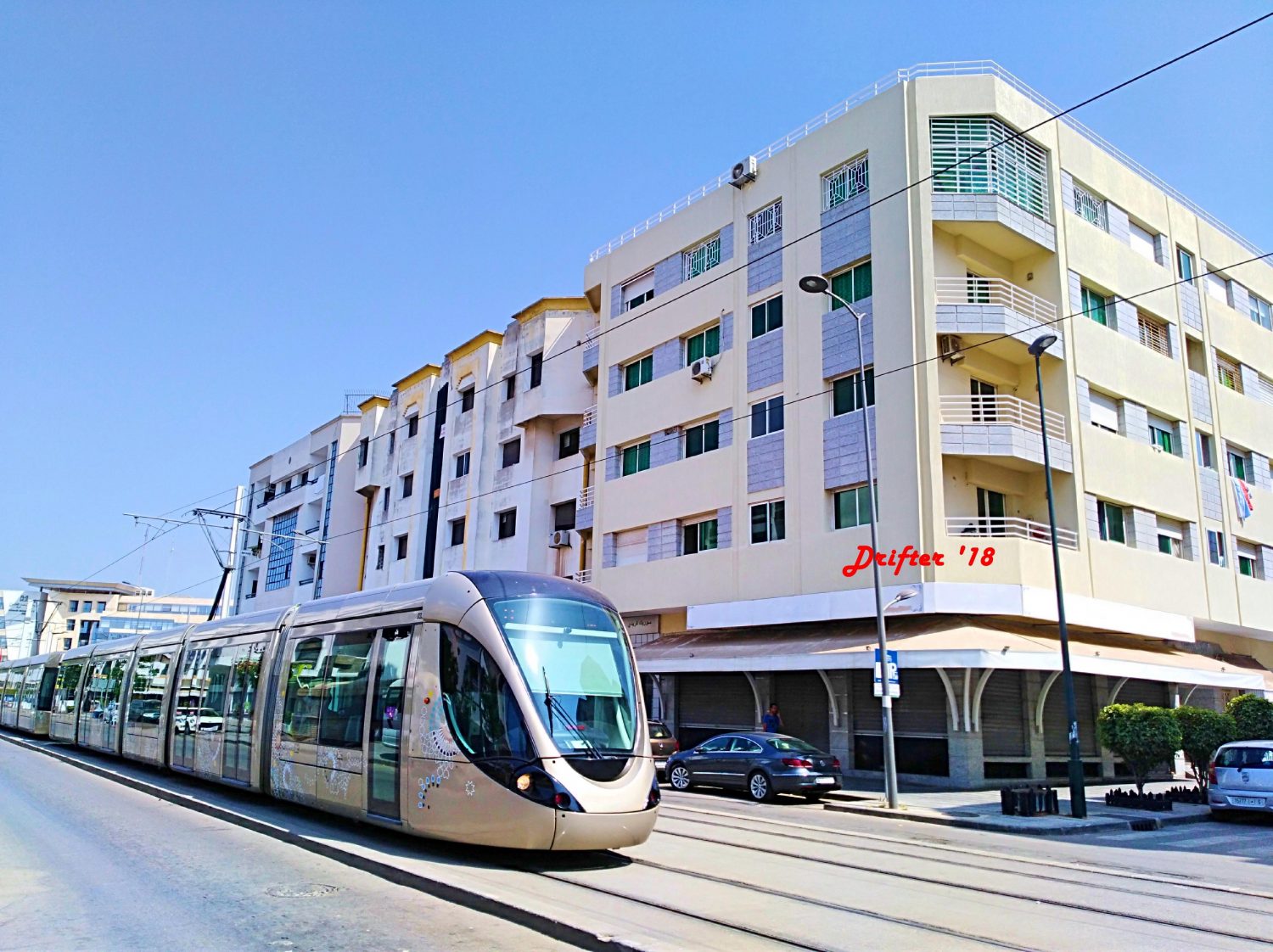 Careem. There's a lot of car apps in Morocco but Careem is the most reliable. I wish this will also operate in the scam city of Marrakech. They currently operate in cities of Rabat, Casablanca, and Tangier. Works like Uber. I would advise using this. Download, book, and wait for your captain. Problems I encountered using Careem was when I booked a trip from Rabat Agdal to my place. Here in Morocco, Careem drivers always fight with regular taxi drivers. Careem canceled my booked trip and charged me with the stated amount. I made a dispute and threatened them to not use this application anymore. They refunded me for what they charged. Piece of advice, don't book Careem nearby taxi stations. Walk for a few meters and book to avoid chaos. Another thing is the limited coverage of the service. For example, if you are going to Harhoura, a suburb of Rabat, Careem captains would usually decline since this is out of coverage. Just input the nearest location and book!
Pip-pip Yalah Covoiturage. A carpooling app commonly used by Moroccans. It is also available over Facebook and works like Bla Bla Car. Just signup, post your destination and wait for available rides. Sometimes, drivers just offer a free ride. You can even arrange for the rendezvous with the driver. Don't forget to compare bus fares and the offer. If you are traveling and renting a car, you can also offer rides.
Horse-driven carriage/ coutchi. Still used in some remote areas in Morocco when no other options are available. In bigger cities, it is used both by locals and tourists. Not so comfortable but fun.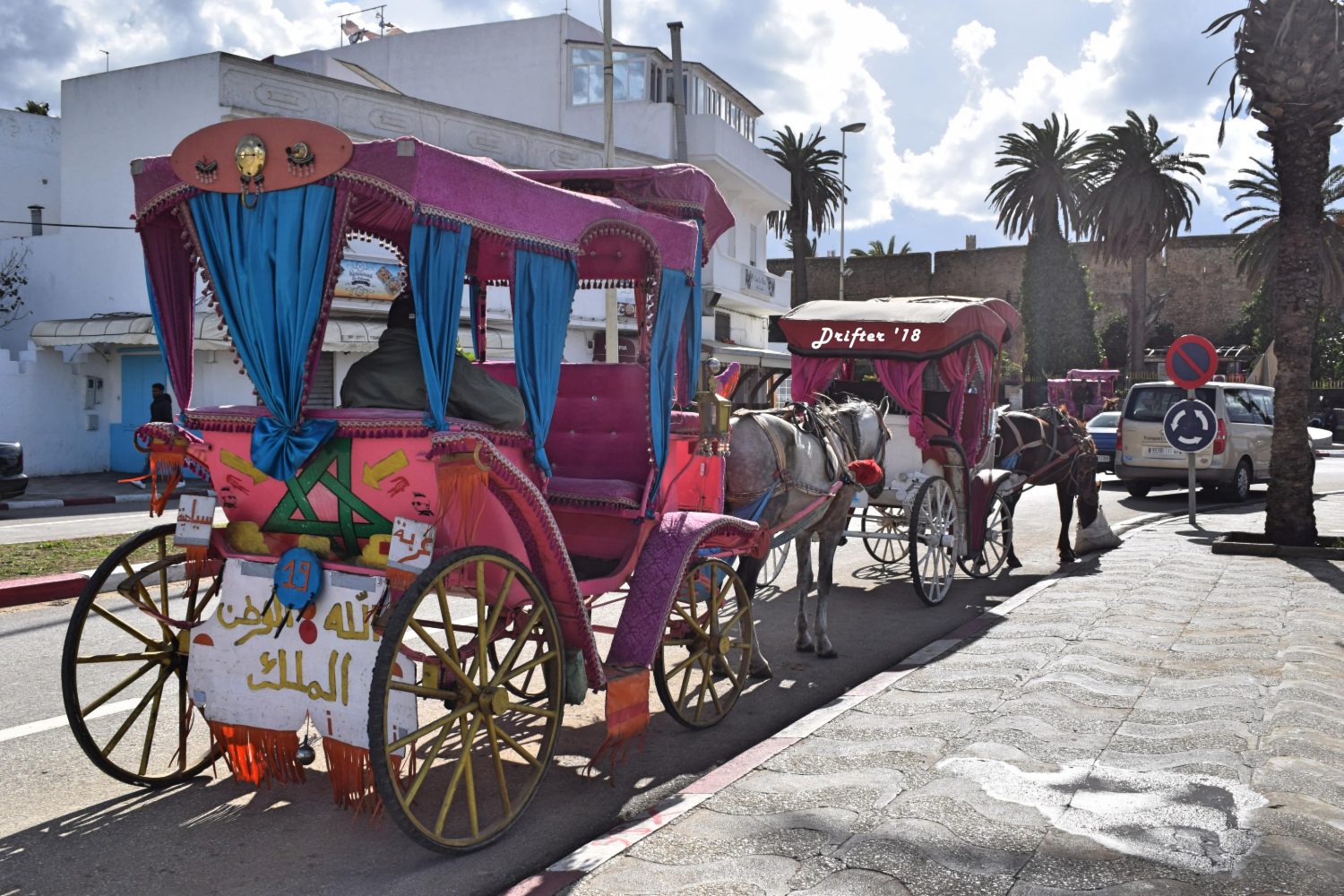 Hitchhike. This could be your last option if you're on a tight budget or no budget at all. When we embarked on a trip somewhere in Sahara, we tried to hitchhike and ended up paying the driver.
So there you go, squeeze in and happy traveling!