At a towering height of 2117 masl, Mt. Madjaas (also called Madia-as) is one of the 3 mountains in Panay trilogy often visited by adventure seekers locally and internationally. Madia-as means "high" in Kinaray-a, a widely spoken dialect in Antique Province. It was a dream for me and when I got the chance to be there, I never wasted it. This mountain is home to some rare orchids, huge pitcher plants, bonsai forests, several animals such as cloud rat, wild deer, and endemic birds such as Panay stripe babbler. So far, this is one of the best treks I had. I was never tired of the gorgeous and panoramic landscapes of the mountain.
My good friend Hajji, invited me for this hike of a lifetime. Having second thoughts of joining this climb since I just had my 17 days holiday and had enough of it. However, I was also considering the preparation and the little cost to spend on this climb. So I had decided to confirm a week before the event. One of the participants, Diego "Jigz" Santiago of Kanlaon City, Negros asked me if we can share some equipment to minimize the load of our porter. That was my first time to hire a porter. Not that I'm incapable but it's advisable to do that. It was a clever choice. I agreed with him so I have to bring major equipment like a tent, stove, cookset, etc.
Day 0
Travel to San Jose, Antique. A lot of passengers waiting at the Molo terminal but fewer buses/vans are available. Survival of the fittest. I, Jigz, and his 2 friends (Monica & OJ) have to make a way to get on the bus. People are blocking the bus door so I decided to jump into the window and get their bags. I was able to save 2 seats but that's fine. Standing for an hour and was able to sit down all the way down to San Jose, Antique. Arrived at the capital, we walked from Antique Medical Center to Gaisano. My friend Renel Sarmiento picked us up at Gaisano and head directly to Hajji's place then to the loghouse. The house was gorgeous and well-maintained. We just need to pay 1500.00 for an overnight stay. Cooked our lunch and prepared stuff for the climb.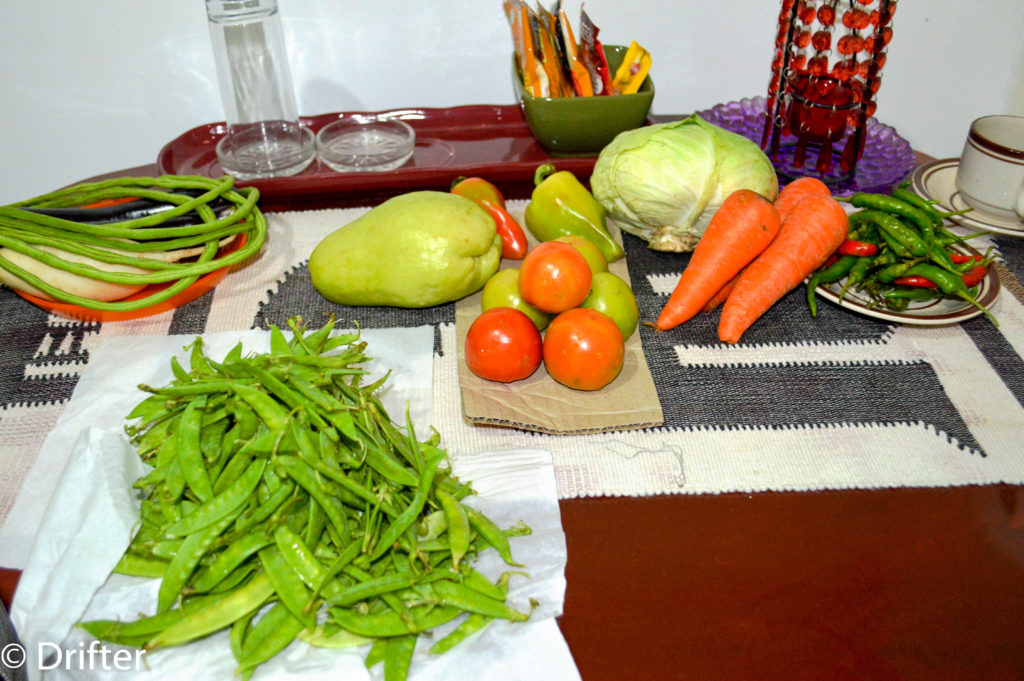 Day 1
Rise and shine at 0300H. We walked a few steps to Hajji's place for breakfast and traveled to Culasi. From there, we have to wait for the tourism officer to secure our permit and logged in at the PNP station. Around 0800H, we departed at the town for Brgy. Alojipan. Arrived at the jump-off point at 0830H and started the trek. The weather was gloomy and threatening us with rain. Arrived at the Brgy. Hall & courtesy call with the Brgy. Officials at 0932H. Lunch at 1100H and continued to trek. Trekked for 3 hours in the cogon area. Damn, they're tall to cover all around your body. Reached the forest at 1500H. Saw some red crab. Arrived at the Opao area overlooking the multi-tiered falls at 1530H. Gorgeous creation complemented with a rainbow. Continued again to trek going to the campsite. I fell on the ravine, thinking that I injured my left foot. It was covered by a fallen log. Thank God, I'm okay! It's already dark and arrived at the campsite at 1900H. Pitched tent. I had the chance to dip at the water source. Freezing cold and I loved it. Just had 2 dips and that's enough. Back to the campsite and cooked dinner. Beef adobo and chop suey. Dinner and no more socials. The temperature was just perfect and I don't need to wear my bonnet and gloves.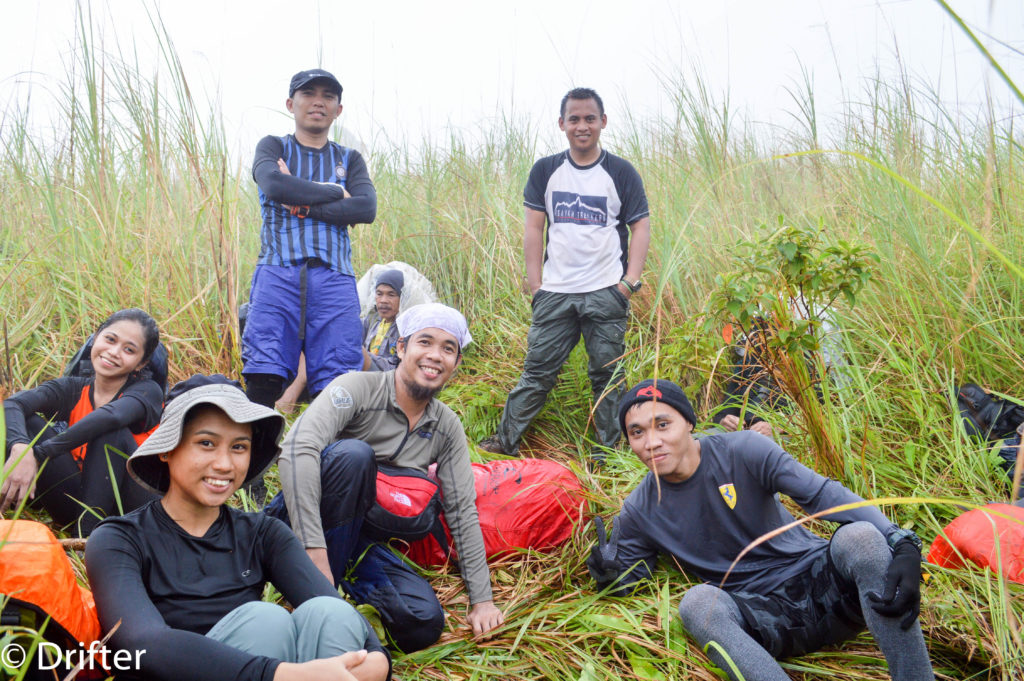 Day 2
Rise and shine at 0530H. We cooked for lunch and breakfast. Eat and decamp. Left the campsite at 0910H. Reached the knife-edge after 15 minutes of trekking. It was just a few meters and offered us a gorgeous view of the ocean and Malalison Island. On the trail, I saw some big pitcher plants and a fungus which looked like a cabbage. Reached the boundary campsite at 1200H. Pitched tent & picture taking. Socials in the afternoon sponsored by Sir Ira Padilla. Mojitos Gold. I rested at the tent and decided to go out since it was too hot and waited for the sunset at the tree. It was one of the best sunsets I had witnessed in my entire existence. Rewarding and breath-taking. Coffee break with the Negros team sponsored by JP Martinez. I loved their brewed coffee. It's almost dark and we have to cook for our dinner, breakfast, and lunch for the next day. What we had was: pasta pesto for dinner, pancake for the next day 's trail food, creamed tuna for lunch. Also prepared some egg sandwich. The lechon kawali given to us by Sir Ira was awesome. Perfectly crispy and juicy. One of the best camping food I've tasted. Retired at the tent around 2230H.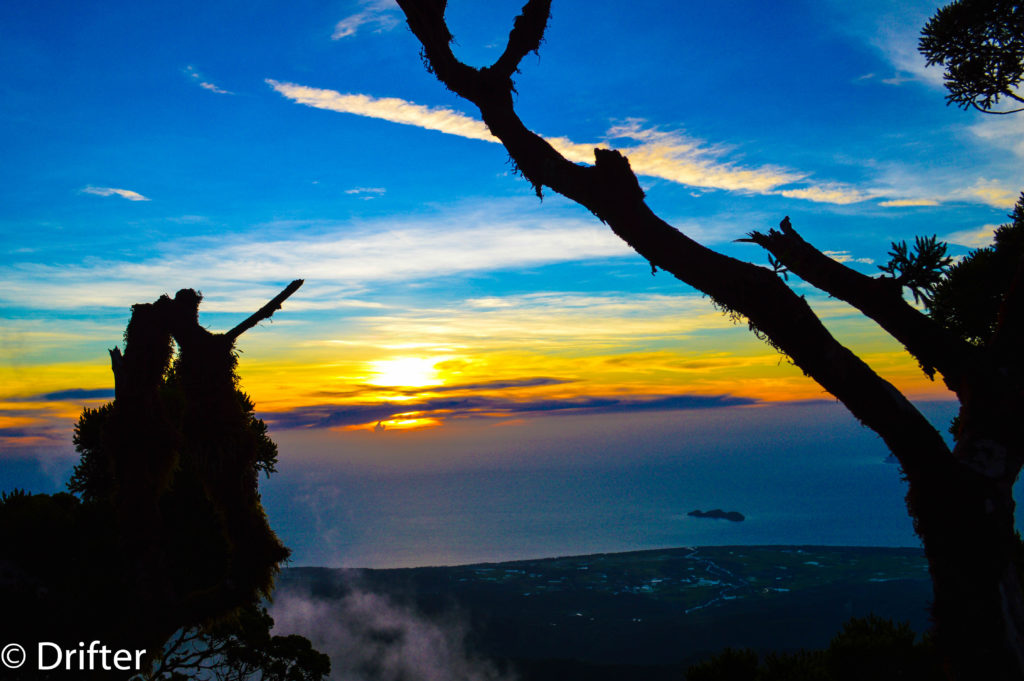 Day 3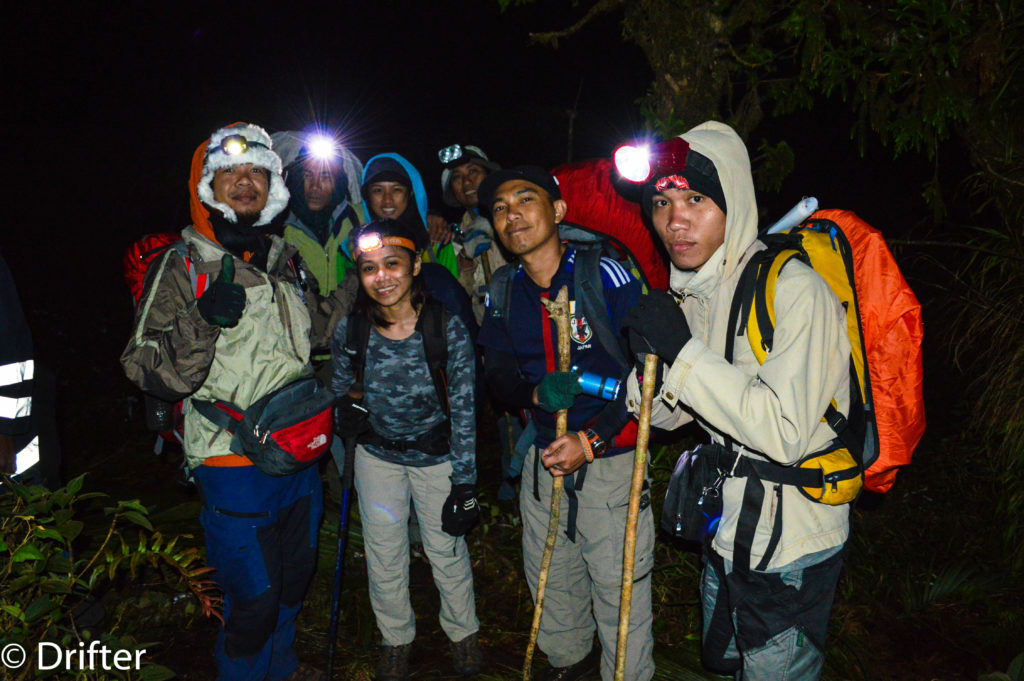 Rise and shine at 0030H. Prepared some nice coffee and decamp. Started the trek at 0130H. The trail from the start was manageable and we reached the monkey trail wherein we have to crawl. That lasted for almost 3 hours. Some thorny shrub is another factor that made the trek difficult. Saw a moth that changes color when it closes and opens its wings. Reached the Peak 1 at 0550H. From there, we advanced to Peak 2 at 0700H and lastly to the summit at 0730H.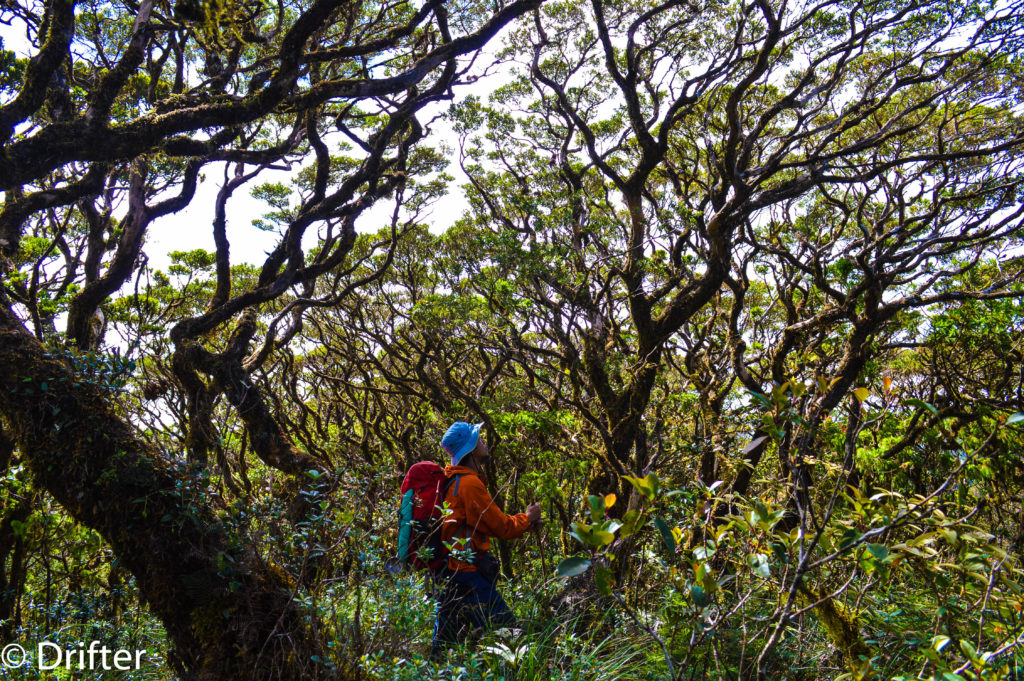 It was just a small rock and had a picture-taking and continued the trek until we reached the campsite at 1000H. Coffee break and proceeded the trek until lunch at 1200H. We got lost twice and it's almost dark so we have to hurry up. For as long as there's a flat area, we ran and ran. Arrived at the grassland at 1800H. The moon is perfectly lighting the trail. Reaching the pastureland, we waited for almost 2 hours until some of the participants but to no avail, we weren't able to see them. Hajji is already there waiting for us at the barangay. At 2025H, we decided to advance and traversing the last part of the trail until we reached the Brgy. Flores Proper at 2200H with the help of Mang Oswe's son,  Jay, a 12 years old boy who acted like a guide. According to Jay, he was able to traverse the mighty Madja-as  7 times. Impressive! I had no doubts. More than an hour after Hajji dispatched Mang Oswe to rescue some of the participants, Jay was with him. They're too fast considering the dark terrain. Finally, we reached the last portion of the unpaved road at 2230H where the truck was waiting for us. Nene, Regie and I were the first to finish the trek for straight 21 hours. The longest in my life so far. We need to wait for other participants to go down. Stayed overnight at the truck under the stars. Lovely!
How To Get There:
Two ways to get there, from Iloilo, take a bus bound to Caticlan or van directly to Culasi, Antique. Another option is to arrive in Kalibo Airport and take a Ceres bus bound to San Jose and alight in Culasi, Antique. From there, log in to the PNP station and coordinate with the Municipal Tourism Office. Prior arrangement for climb permit is required.