The weather was gloomy on the way to the island. When I say, I want to climb in that mountain, chances are 99.9%. Two months ago, on the way to Alapasco Lake in Batad, I took a glimpse of this mountain perched on the island, caught my attention, and research was done. Contact numbers were obtained and casual conversations were made until Ivan invited me to join in this event.
Day 1
Almost late. I had my alarm at 0200H and woke up at 0230H. It means that I was able to sleep after a bottle of beer and never noticed the time. We took a van at Tagbak Terminal in Iloilo City and arrived in Concepcion in one and a half hour for 130.00 Php. After marketing, all were eager to hop the boat to Pan de Azucar Island. Twenty-five young and free-spirited participants on board. Arrived at Sitio Ponting, Brgy. Tambalisa, Pan de Azucar Island in more than an hour. Registration, small briefing and we're ready to traverse Manaphag. The trail was all ascending all the way to the summit with several monkey trails.  Four and a half hours were consumed to reach the top where it offers no view. There are a summit marker and dense forest at the peak.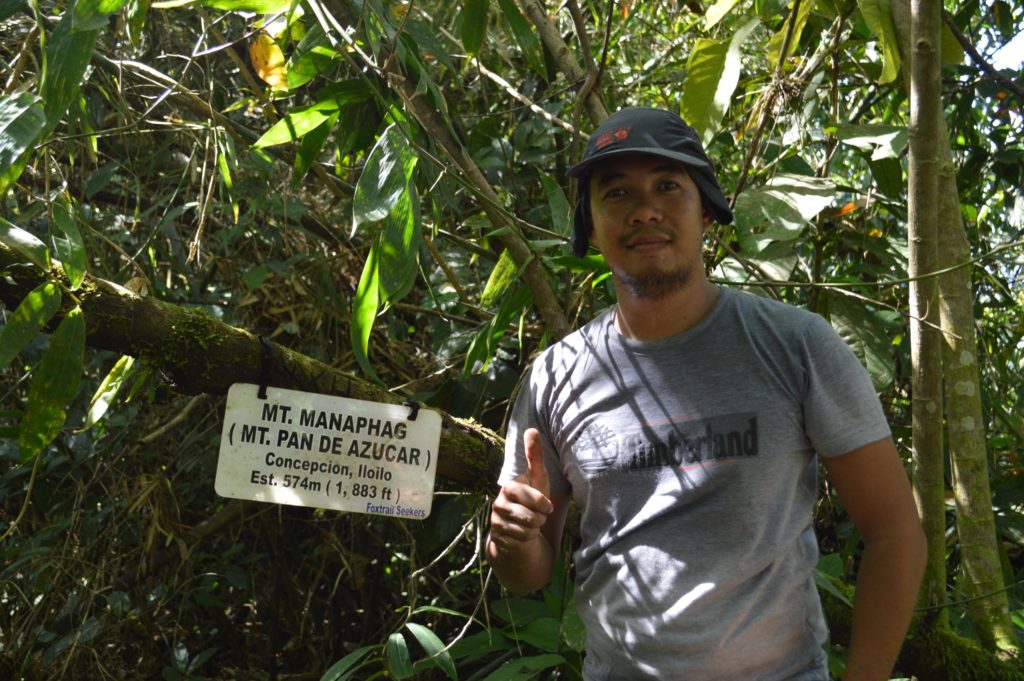 Descent. The uniqueness of the trail makes me come back. Halfway down, a good view of the surrounding islands relaxes and re-fuels the hikers. It was steep and one has to experience the cliff trails. We got lost and somehow managed to find the un-established trail to the village. Passed by the water tank and quenched the thirst we had. More than two hours going down. I rested for a while at the beach and waited for others to reach the exit point.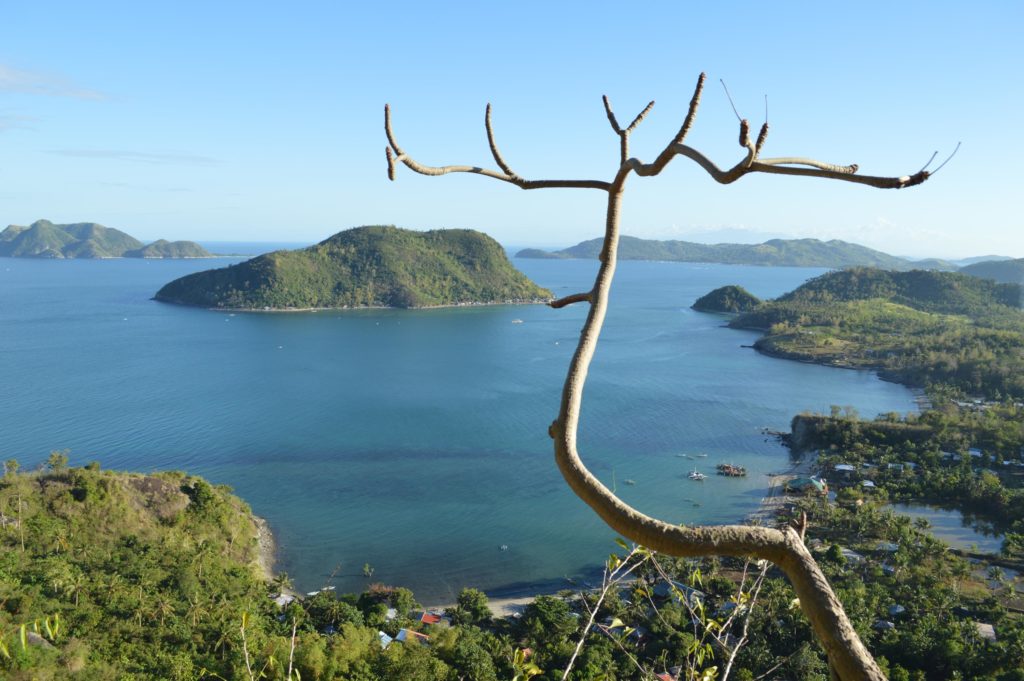 Side trip. Overnight camping in Agho Island. It was dark when we disembarked on the island. Pitched the tent and cook for dinner. A sumptuous 6.5 kilos of live crabs throw directly to the steaming pot and fish sinigang soup was shared. The crab eggs and fat (aligue) was still lingering in my palate. The fish was so tasty and fresh. Washed with few shots of Emperador Lights brandy was a real treat.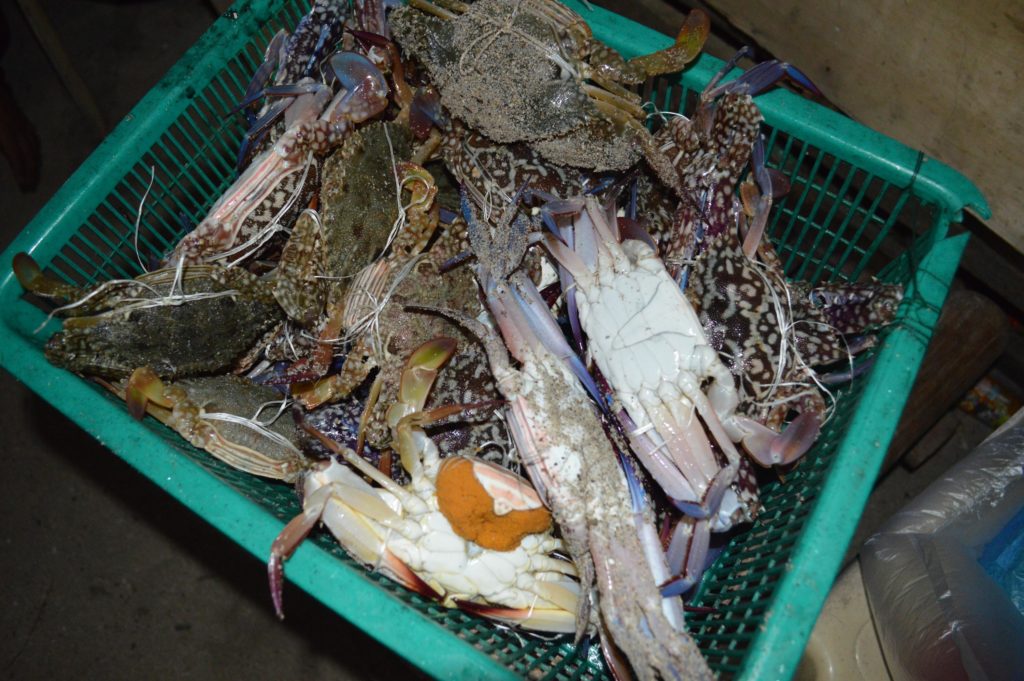 Day 2
Coastal trek. Waking up and opening the door tent with a view of Mt. Manaphag defines happiness and contentment. As much as I want to relish this awesome portrait, I have to go out and took pictures of the sunset. After a light breakfast, we took a walk around the island for an hour.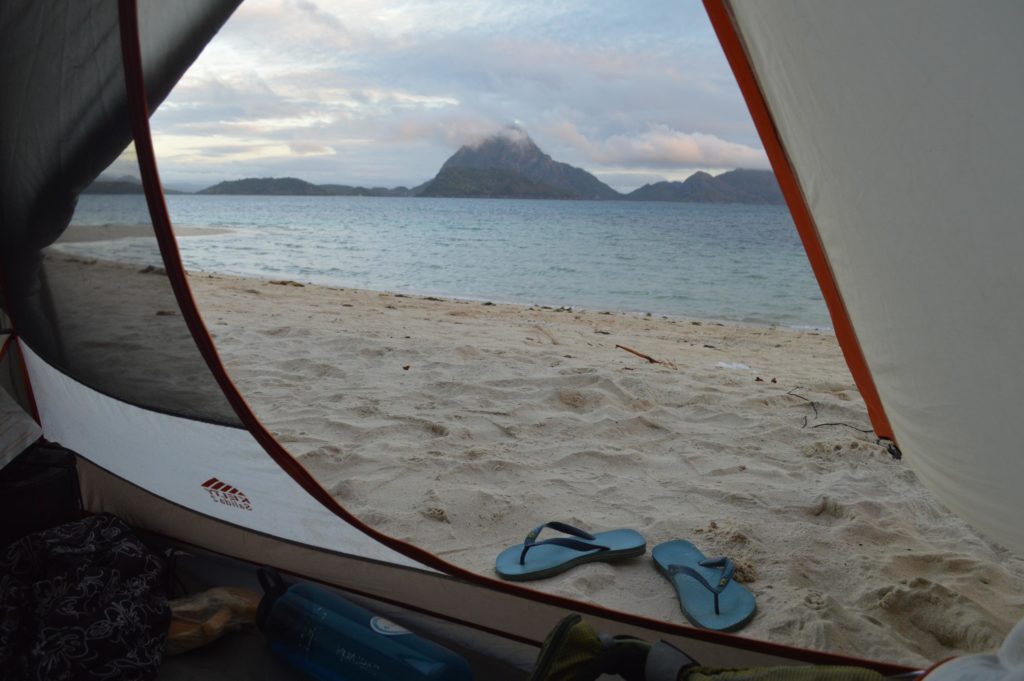 Expenses
Guide 700.00
Boat 3500.00 (Good for 25 persons)