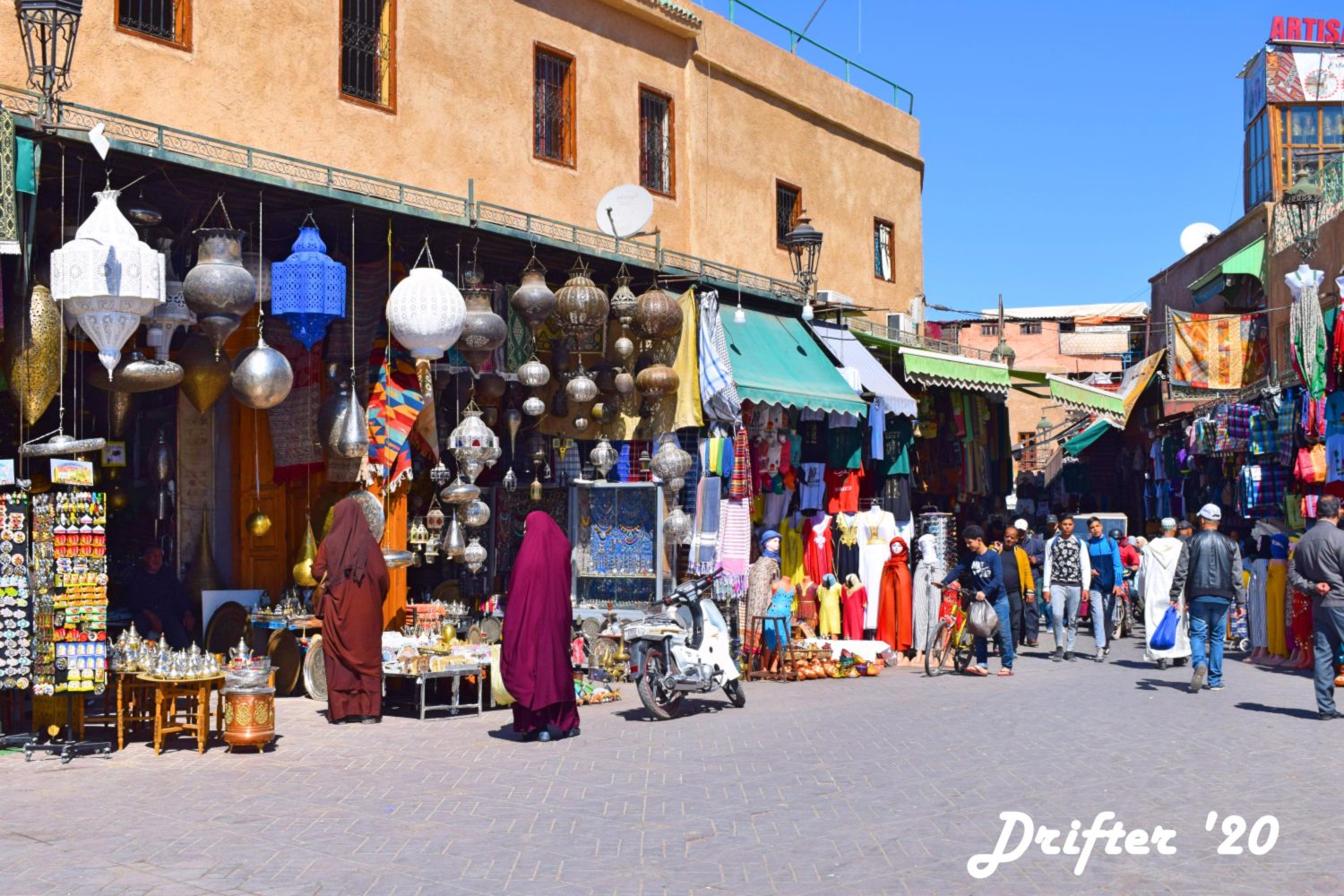 Shopping in Morocco, like in any other country, needs careful and timely planning. It is always loud, fast, and sometimes confusing when you are out there to pick your last-minute purchase. For almost 2 years here in Morocco, I love to accompany my friends and help them with their shopping. We love to bring gifts home whenever we travel either for business or pleasure. I remember my friends when they visited last February 2020, a few days before COVID-19 lockdown, when we negotiated well in Chefchaouen. For a piece of fridge magnet, we got it for 12 Dhs each instead of 15 Dhs and ended up purchasing 50 pieces. Going back to our car, we saw the guy closing his shop. He said he can rest for the day due to our bulk purchase. The guy was so happy.  Going back, you wouldn't want to spend your money with a souvenir and later discovered it was overpriced or sham. These few tips came from my experiences as well as from local friends. I hope it will help you when you find your feet somewhere in the medina or one of these shops in Morocco. Happy splurging!
Research. Nothing beats when you have the confidence stepping in front of a shop with an idea of what to get and how much would it cost. Price is not an issue for common tourist. They would not mind spending 2 euros for a single piece of fridge magnet where they can get it at a normal price for 1.20 euros or paying for a piece of good quality caftan for 400 euros instead of 300. But if you have plenty of time to research, better check the price or ask a friend for a good price.
Take enough cash and card. Though most of the shops accept cards, there are still traditional ones who only accept banknotes especially when you are in the countryside. It's better to have both for convenience. Also, be careful with your money. Separate them. Wear a money belt. And don't show them that you got plenty. Lol!
Socialize. Moroccan vendors would try to get your attention by offering you a very sweet mint tea or attay. I guess it is half mint tea mixed with an equal amount of sugar to give you some good mood. They are too good at encouraging you to check for their shops. Just try to be polite, take a few sips and you don't need to finish everything. In Chefchaouen, there is a souvenir shop that offers free tea for everybody. He even has this logbook where you can make a note in your own language. I guess it's a good way to attract customers. Very welcoming. I remember the last time when we were in Chefchaouen and visited an art gallery. The owner ordered tea and started to discuss the price. Well, we are straightforward and started half of it. We got a piece of art for 250 Dhs. My friend was really happy.
Haggle. Like any other country, haggling is a skill practiced both as science and an art, common thing here in Morocco. It doesn't hurt. Sometimes, vendors feel bad that you didn't even haggle. Always start from the half of the original price and stick with it. They say, in Morocco, vendors can't afford to lose their first customer. You might be the lucky one. For some valuable souvenirs such as artworks, haggle directly half of the original price. I've discovered that most of the vendors already know the old tricks of sending some locals to check the price for someone.
Walk Away. Play the game. After showing disinterest with the product, be brave to walk out of the shop after offering your price. Don't look back. They are clever so be more clever. In the end, if they deemed it fair, they will call you back.
Call A Friend. I always do this and sometimes it works. Vendors here are very clever and they know that tourists get someone to buy for them. Since I live in Rabat, I usually take my local friend Tarek with me whenever I visit medina for a small shopping of souvenirs, spices, or just fresh vegetables and fruits.  He is my favorite shopping buddy.
Ask, ask, ask. I used to do this all the time and I don't care if I'm spending too much time hopping from one place to another. It's time-consuming but worth it. It works especially when a shop owner noticed you coming out from another shop. They have a very sensitive observation.
Be cautious of the common tourist trap. Well, I just wanted to emphasize that there's plenty of traps in Morocco. But not all of them. There are still few who are honest vendors. One time, a Filipino friend of mine visited here in Morocco and goes with the usual tourist activity. They took a guided tour and went to the usual places until they stopped at these cooperative selling carpets. Of course, you are not familiar with the price and they always come with a good promotion so they bought one. Going back to the Philippines, I asked them how much did they spend on it. You won't believe, they spent triple the price.
Use the transport app when navigating. I don't want to sound negative but please, if you are in Rabat, Casablanca, and Tangier, I advise you to use the car app Careem. No hassle, no scam. Works like Uber. I wish it will operate soon in the scam city of Marrakech. But if you have no choice, always insist on the meter. If they refuse, simply go out. That's my important advice. Last option when in bigger cities like Casablanca and Rabat is to take modern buses or trams. Morocco has a pretty impressive transport system.
Check and double-check. Finally, after you choose, negotiate, and purchased a thing, souvenir, or whatever, always check for the defects, color, functionality, quantity, and so on. You wouldn't want to go back to the shop when you are in your hotel room packing stuff for the next day's flight. Worst case, you discover something wrong with the product you bought in your home country.