In all of my trips to Asia, this was so far memorable. We booked our Manila to Kota Kinabalu promo ticket for 7 months in advance. The long preparation paid off with all the amazing experiences we had in this small and gorgeous country. We never really see everything in Brunei but we are sure to come back especially for a hike.
I decided to write something about Brunei when one of my friends in Morocco asked me "where's Brunei?". That moment, I started to tell him the beauty of this country. We've been there for just 2 nights but seen how organized the city is. According to the 2019 World Fact Book of United States CIA,  Brunei is one of the countries in the world with a stable economy with crude oil and natural gas production account for approximately 65% of GDP and 95% of exports. An energy-rich sultanate on the northern coast of Borneo in Southeast Asia, it boasts a well-educated, largely English-speaking population.
We arrived at Kota Kinabalu International Airport at 01h30. Money changers were closed. It was too early but we decided to head to Jesselton Point and spent some hours waiting for the boat to Brunei. The Uber ride was too cheap so it was a good idea since we were sharing the cost among 8 friends. So 4 persons per taxi. It was still dark so we decided to look for a place and have coffee or just to hangout. We stayed inside a convenience store but after an hour, we were forced to leave since they needed to clean the store. We took a walk to the big avenue searching for ATM but to no avail, all our cards were not working. Such a dilemma as to how we are going to pay for the tickets. I got a few ringgits with me but I was thinking about my friends. Money changers were still closed. We decided to order some food for the trip so we have something on our way to Labuan. Luckily, one of my friends tried her ATM inside the terminal and it worked. So she withdrew some money and paid boat tickets for 8 persons. Economy tickets for 38 RM per person and 41 RM for First class. Take note that they only have 2 trips to Labuan in a day, 8h00 and 13h30.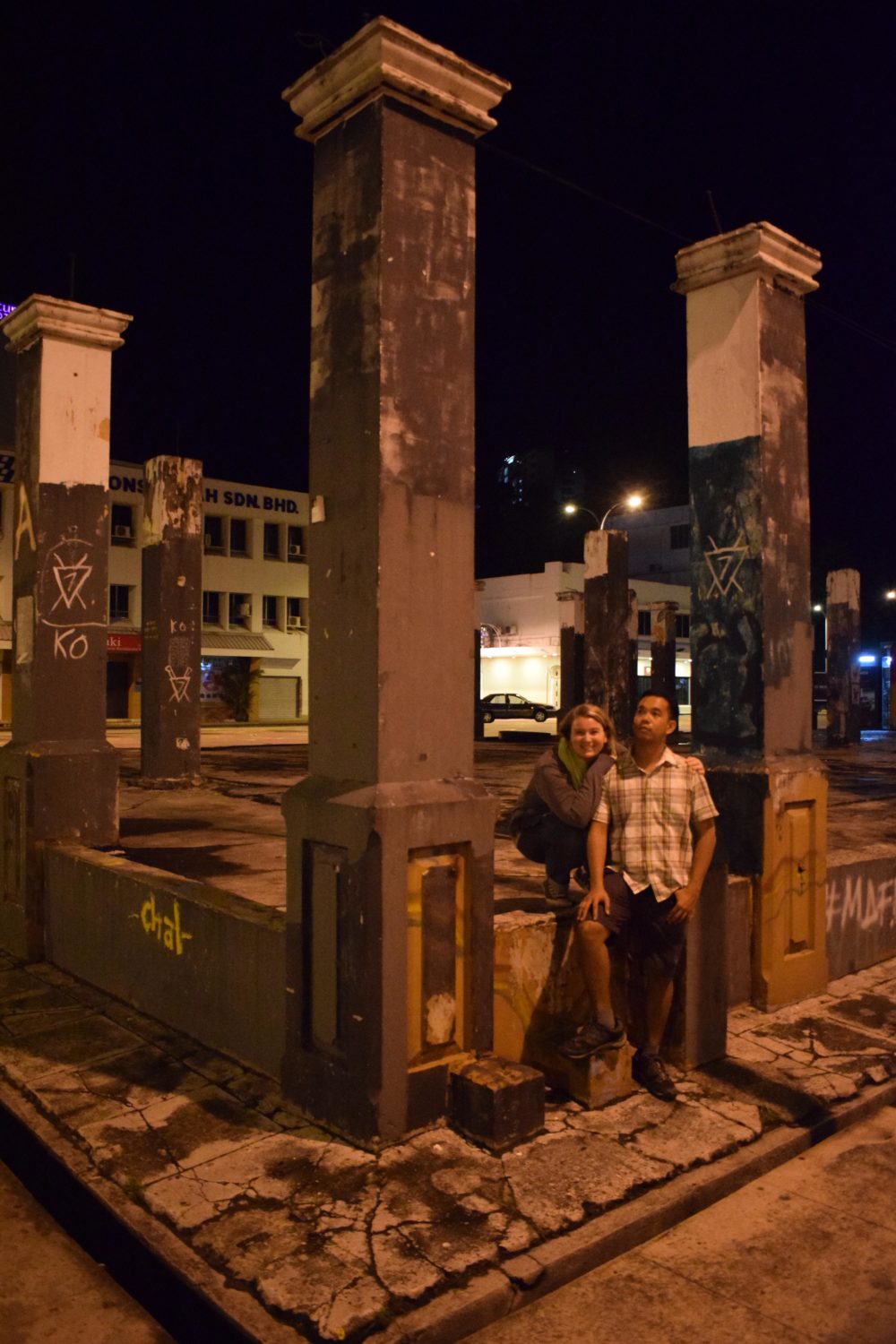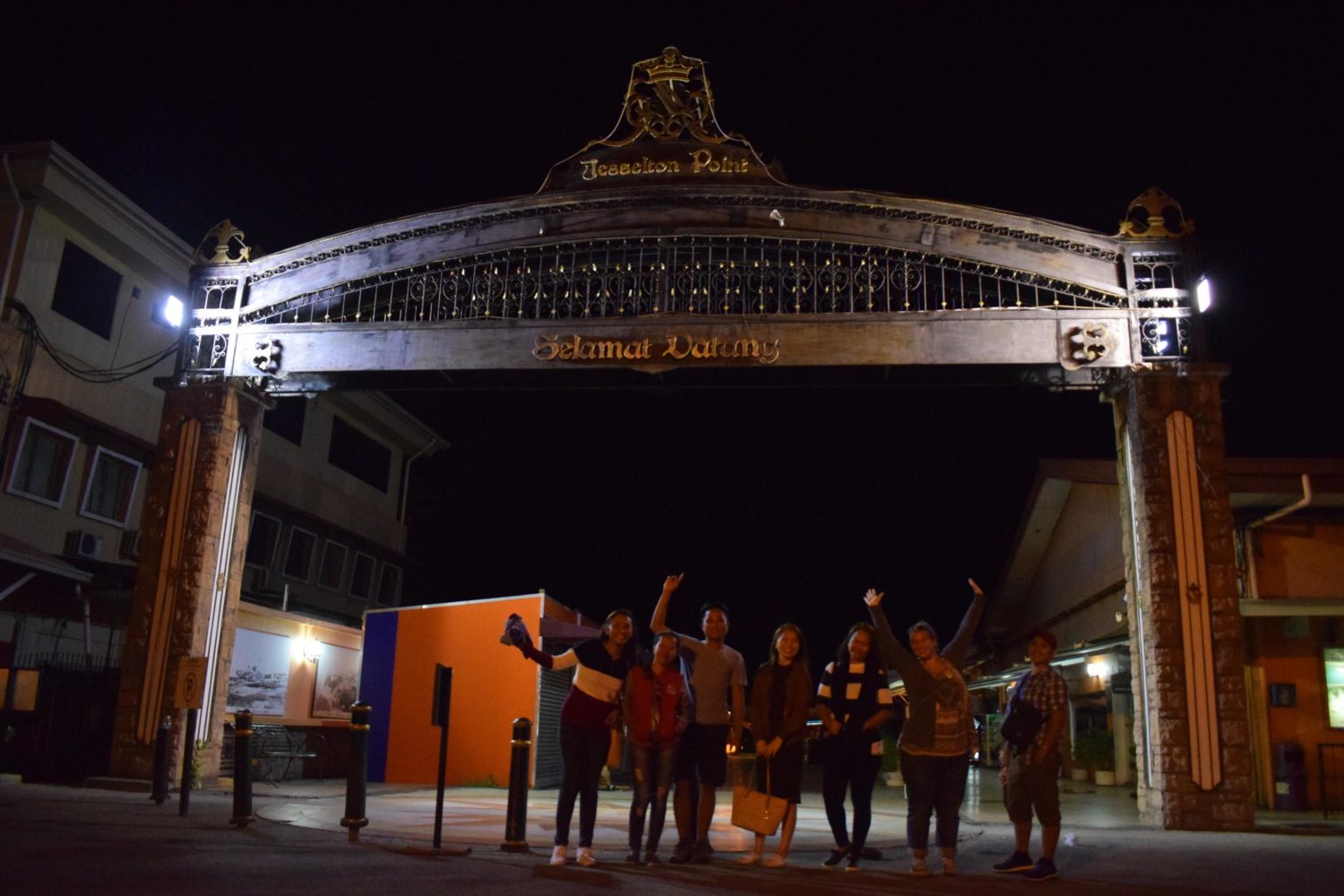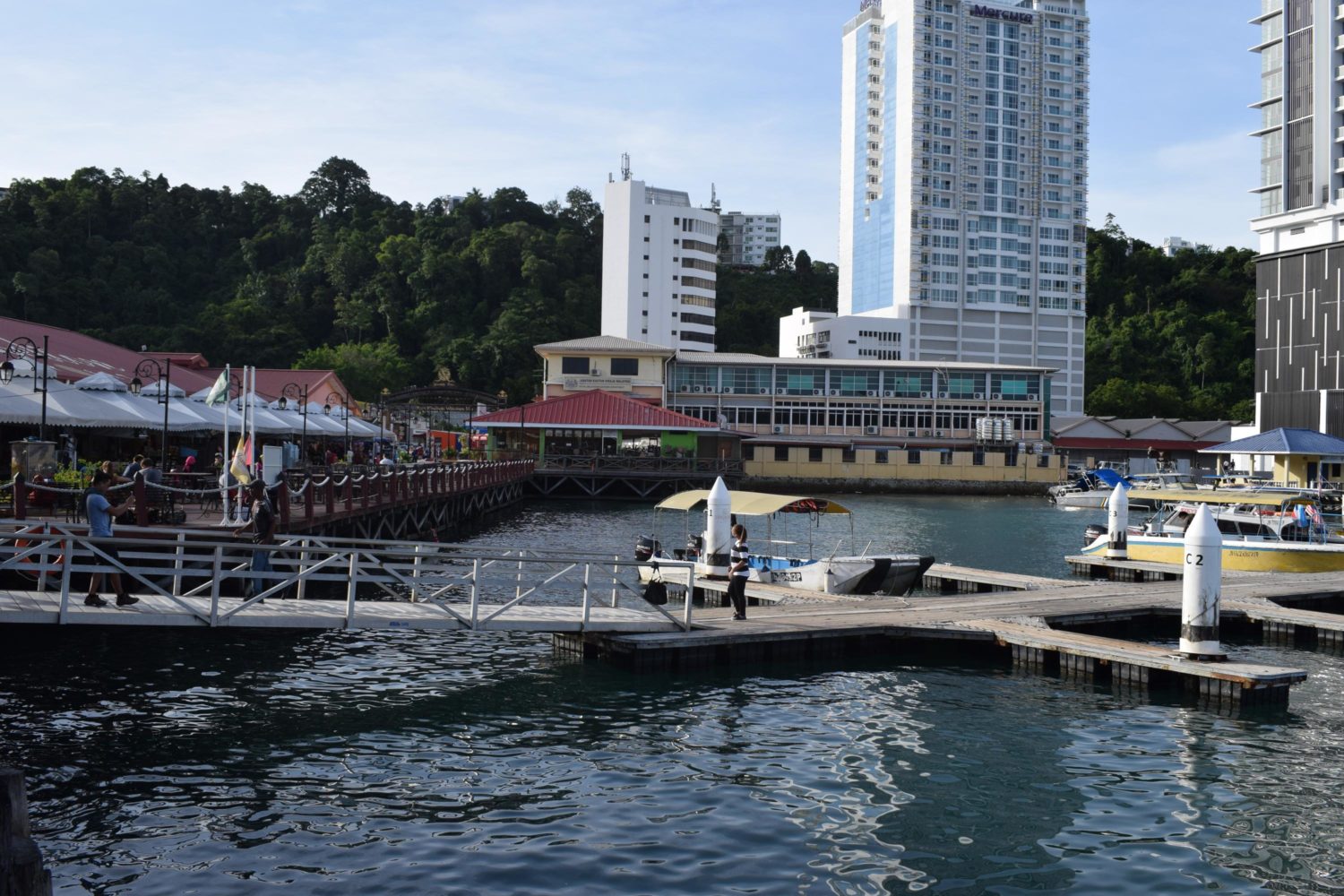 KK-Labuan-Serasa
Finally, after 6 hours of waiting at the Jesselton, we left on board a fastcraft to Labuan and after 3.5 hours, we arrived in Labuan Federal Territory. Labuan is an island off the coast of Sabah is famous for the commercial and financial hub as well as a popular tourist destination. We had more time before we left in Labuan so we took the opportunity to exchange some currency and grab some lunch. At the Terminal Feri Antarabangsa Labuan, while waiting for our ferry, an immigration officer approached and greeted us. We had a nice chat until he asked us how much money do we have. We discovered that we have to prepare cash on hand upon arrival in Serasa. I understand the immigration officer, it was like a show-money to the immigration officer in Serasa. According to the Immigration Officer, we should have at least 50 US$ per day. At first, we were doubtful about it and decided to just prepare. We divided our cash among 8. Our 3 friends don't have much cash so we gave them some.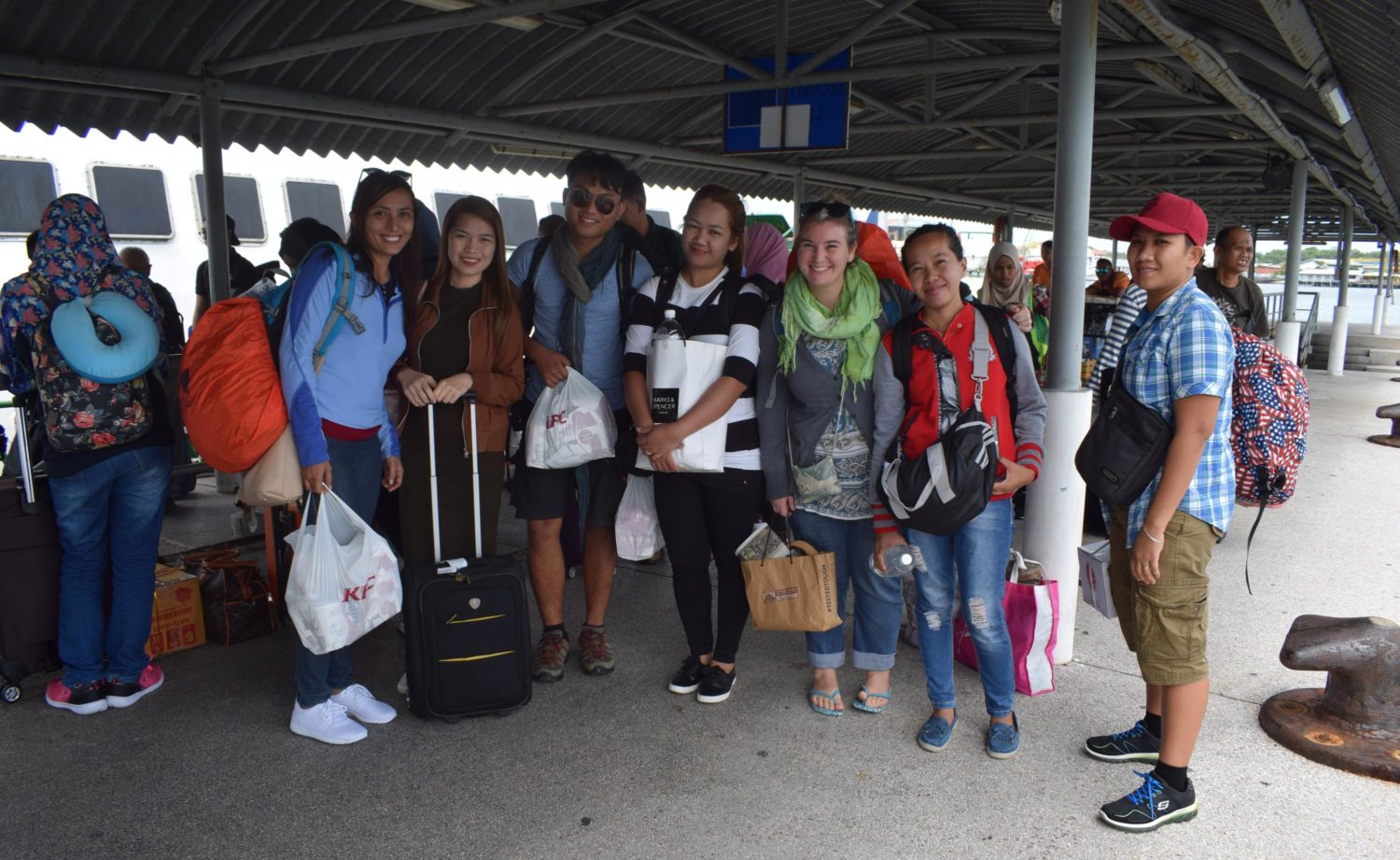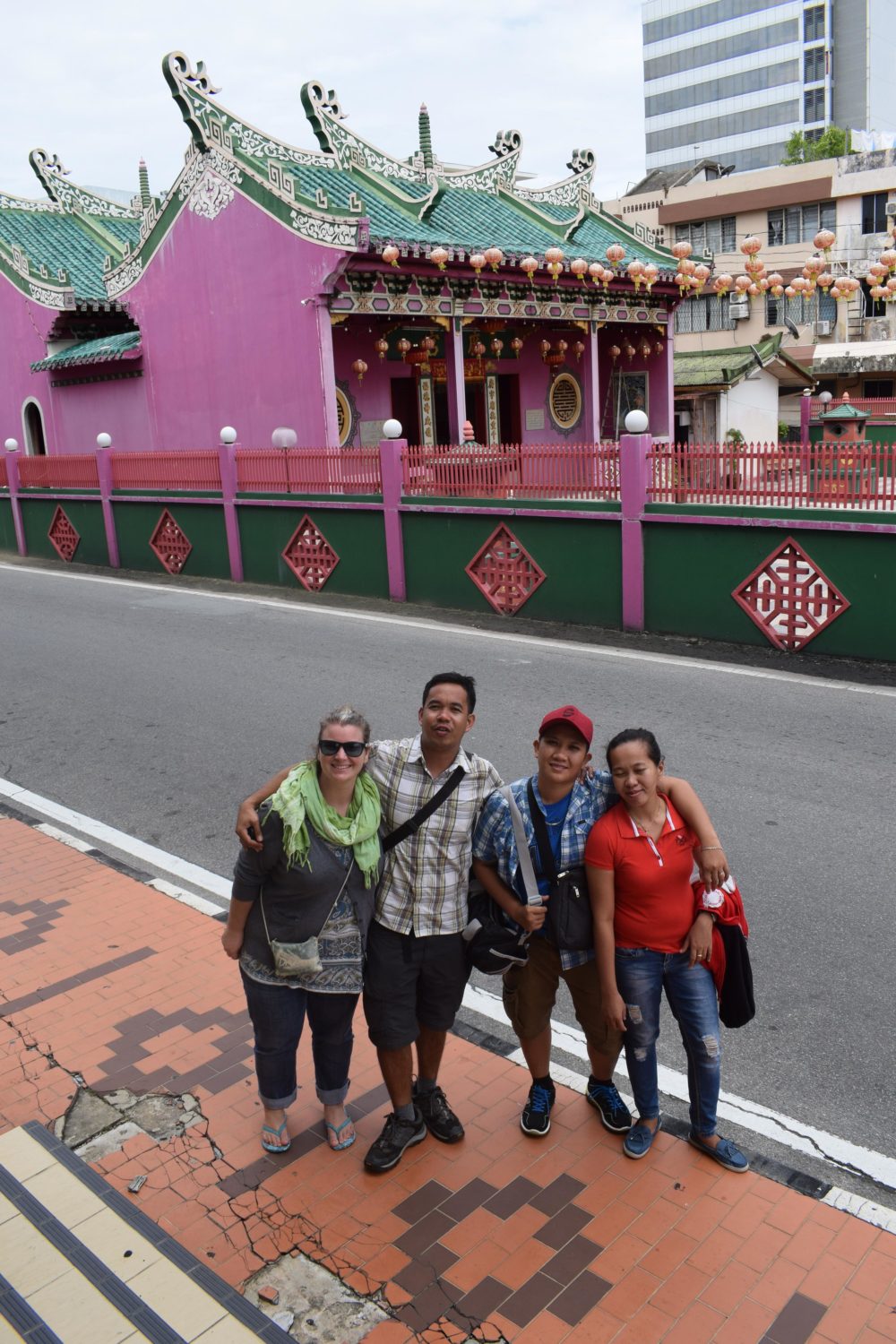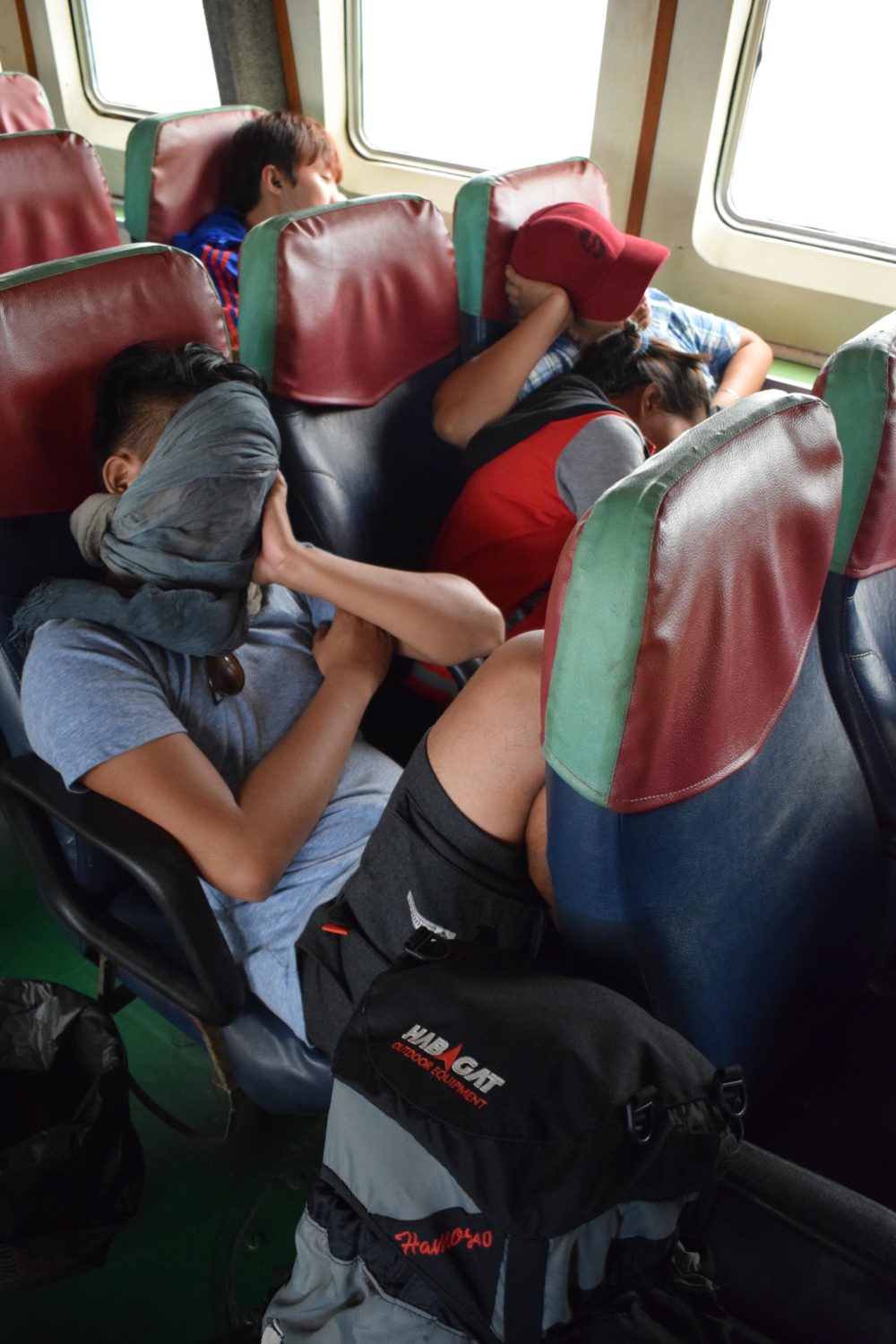 On the boat to Serasa, we were handed an entry form, fill it up and part of it was days of stay. Originally, we planned to stay for a night which my 3 friends indicated on their arrival card. I put 2 days on mine. After 2 hours of a ferry ride, we arrived at Serasa in the late afternoon, fall in line at the immigration. So here comes my turn and the immigration officer did ask me how much money do I have, I answered him "I am not certain as to how much but I can count it", opening my wallet with mixed USD, RM, and PhP bills. No more questions asked and gave my passport. My other friends were also asked to show their cash on hand.
We were so lucky to have good friends in Brunei and picked us up at the ferry terminal. Our 3-storey Airbnb accommodation was too big for 8 persons. It was grand and sparkling clean with a friendly host. After we took a rest, we headed for Bruneian dinner hosted by our good friends Kak Nor, Abg PK and John. They were my best buddies when we hiked in 12 summits in Indonesia. The dinner was superb and healthy. The night tour followed after dinner. My 3 friends were so lucky to have this tour. Little did they know that they were only given 1 day stay in Brunei as transpired on their passport.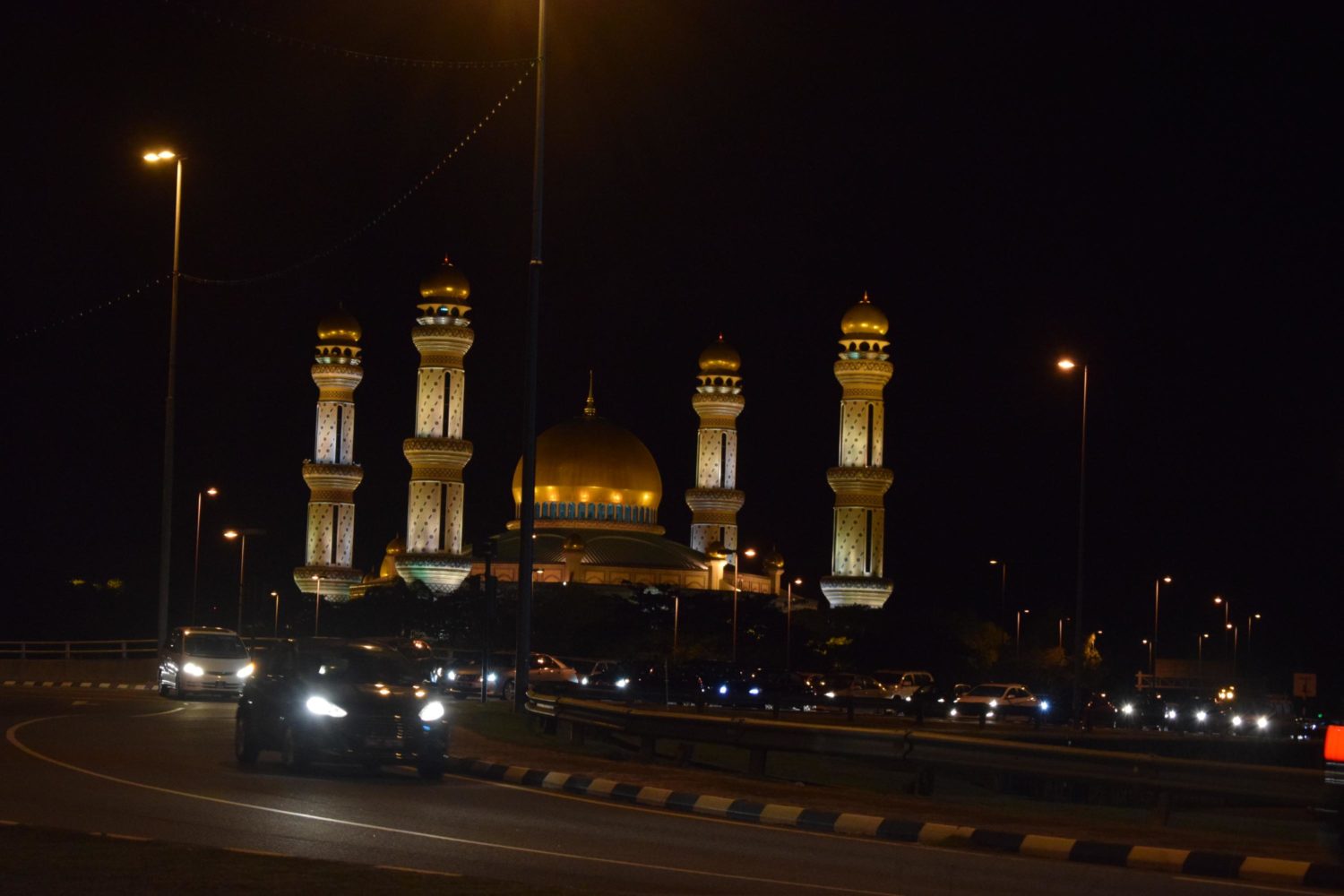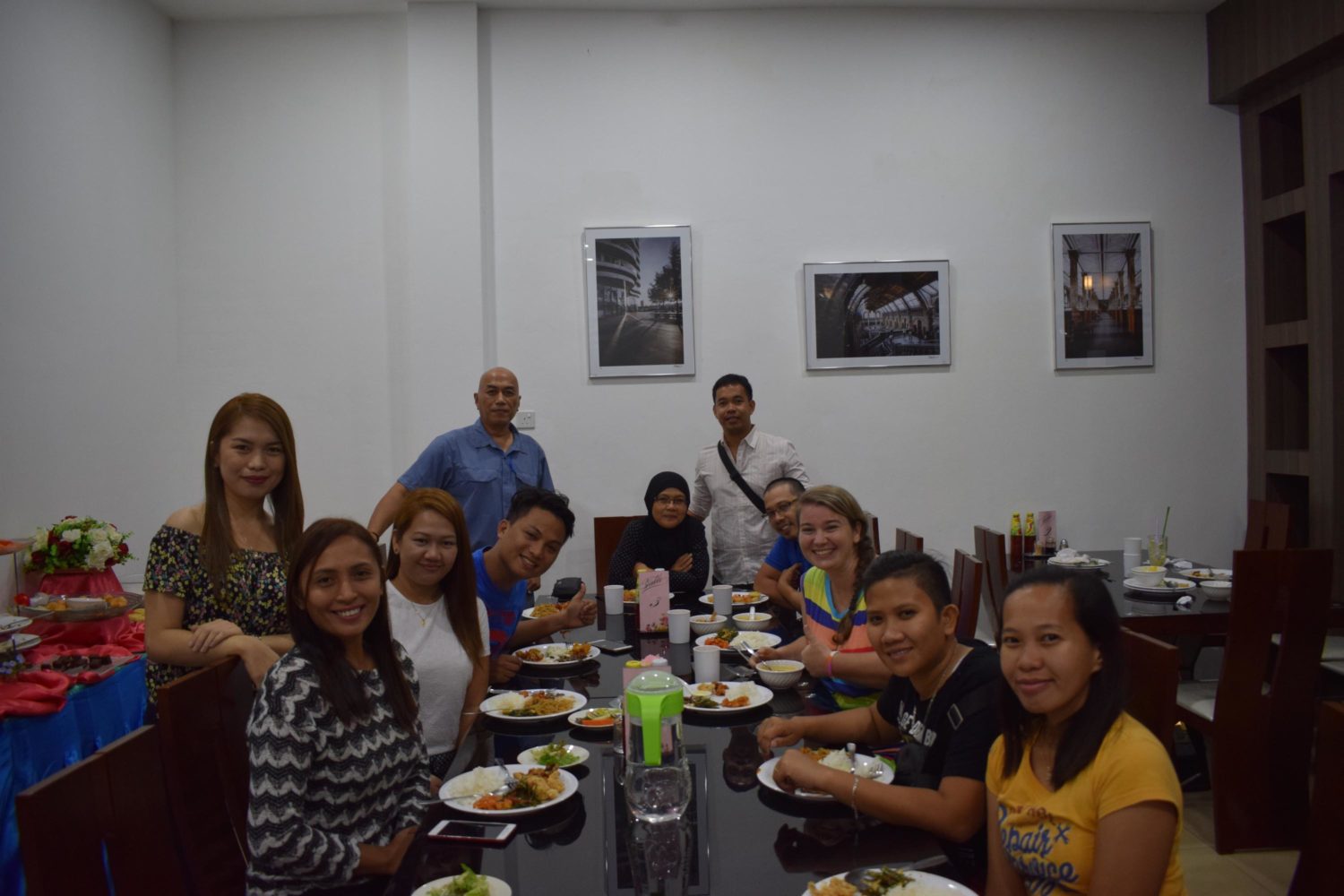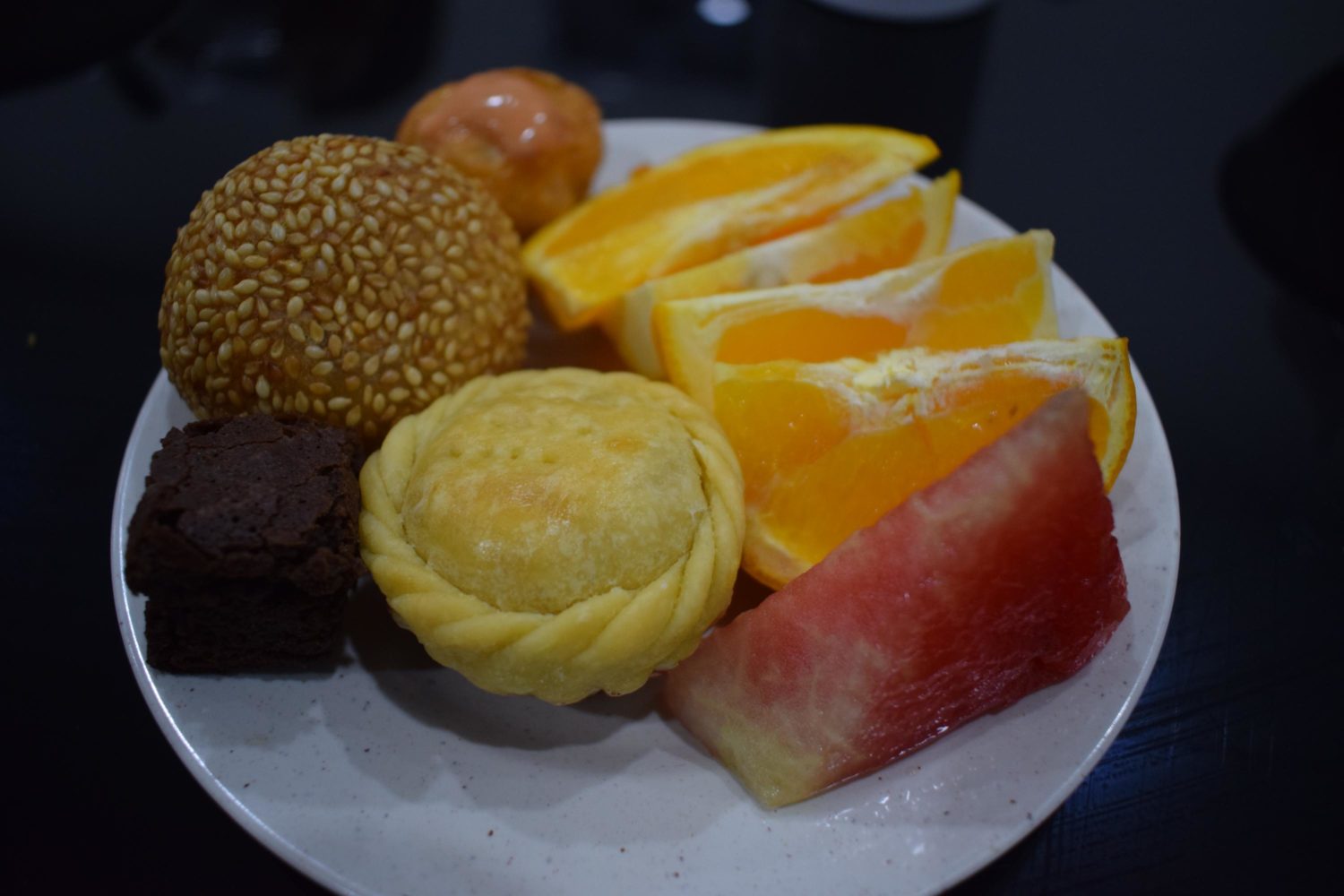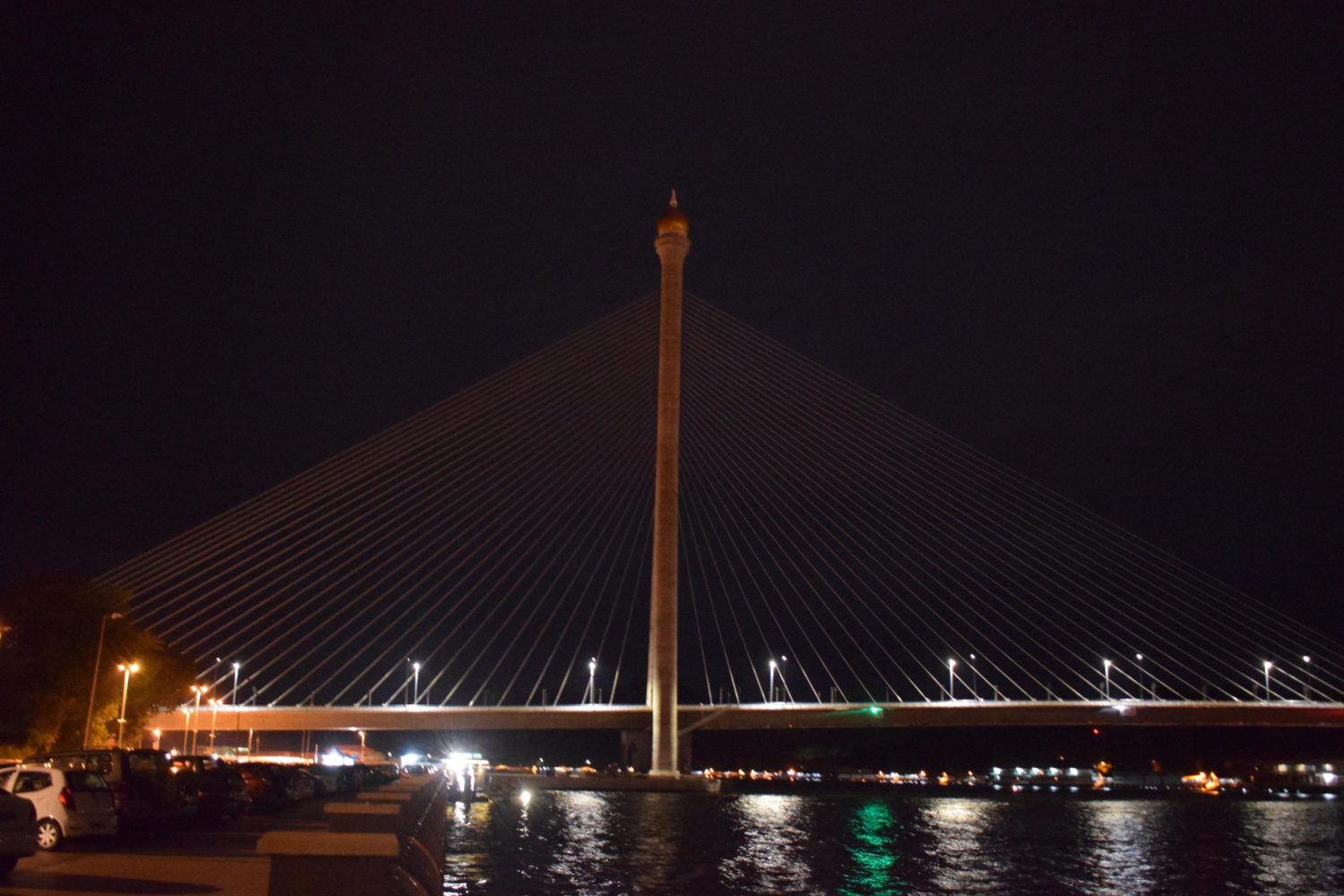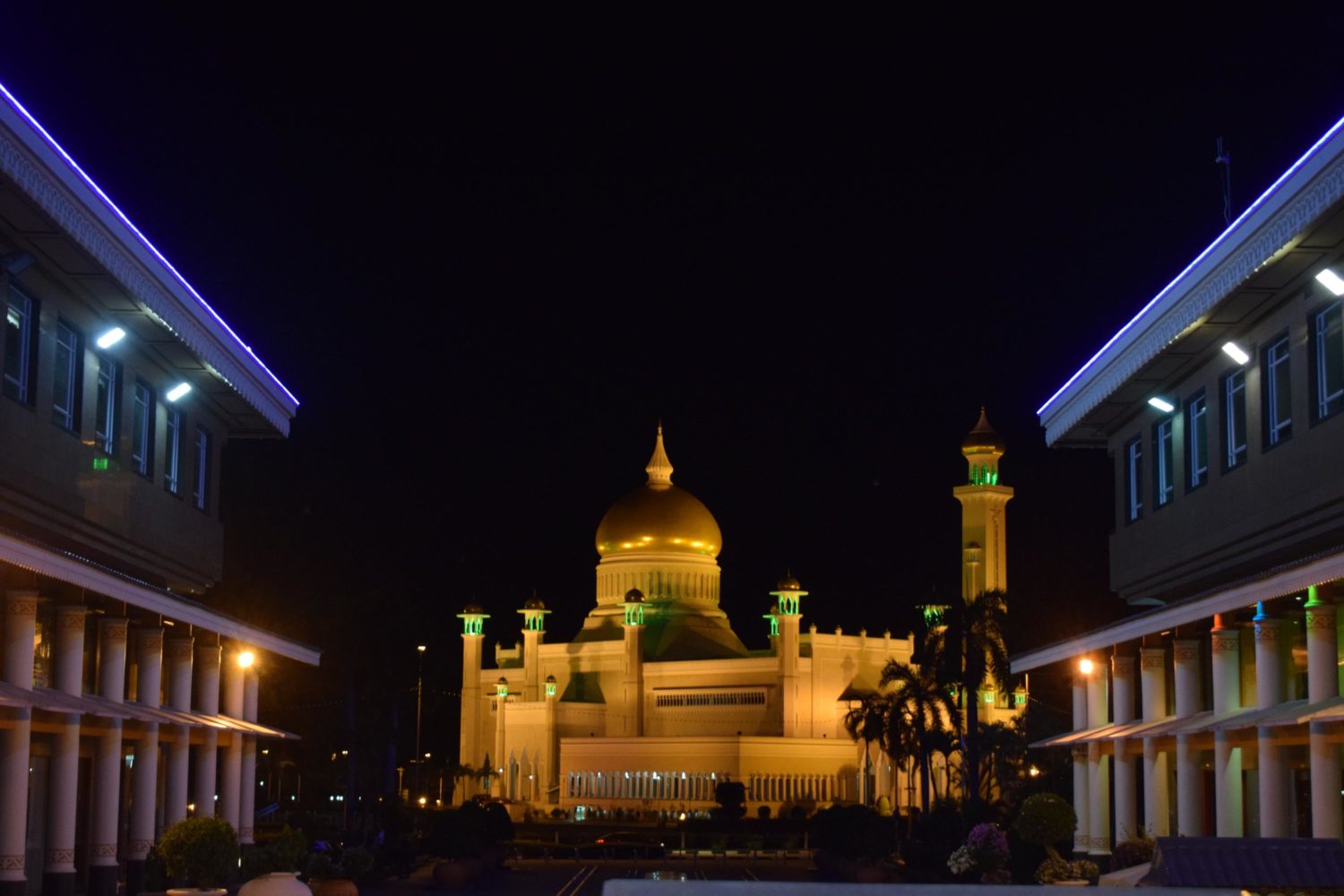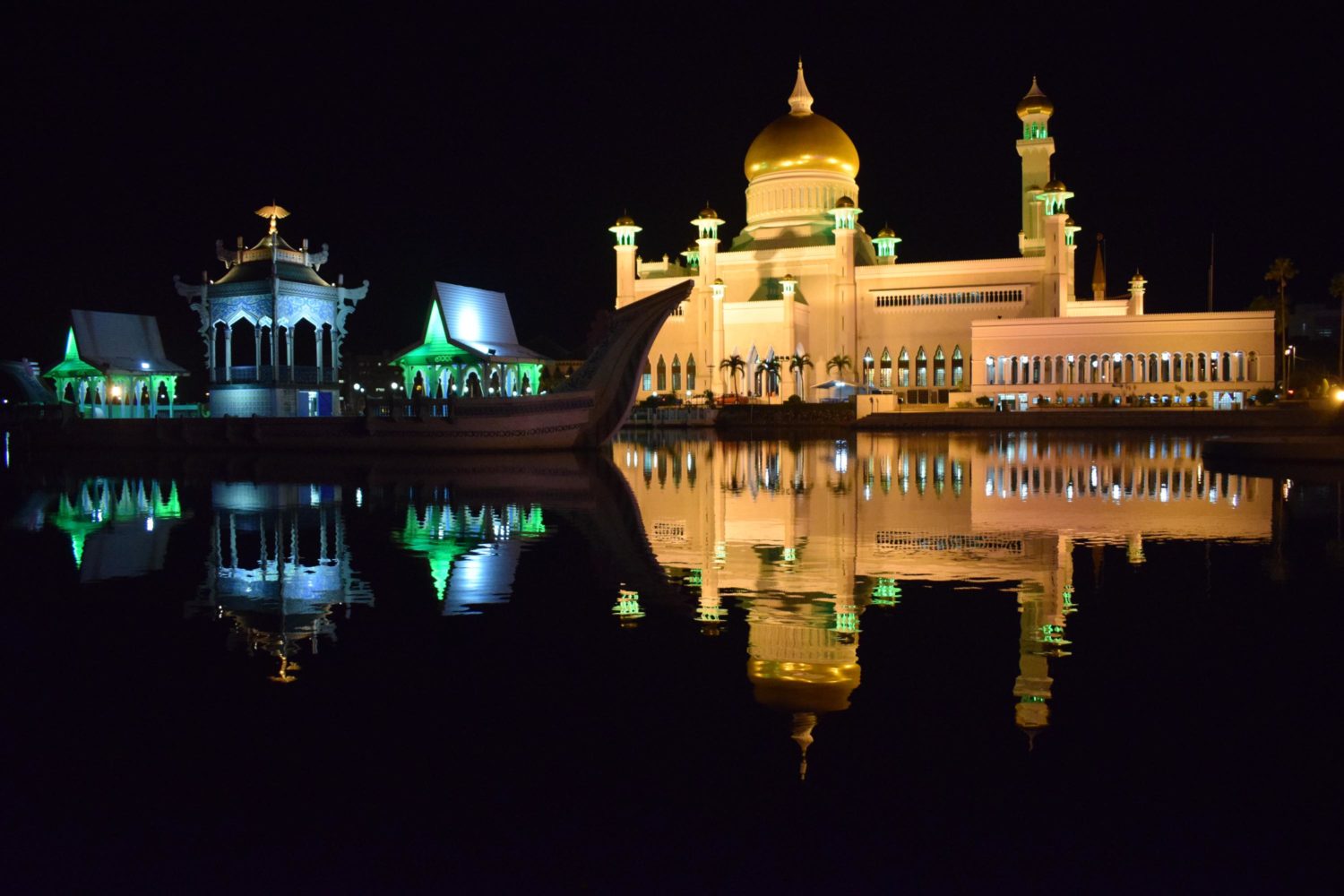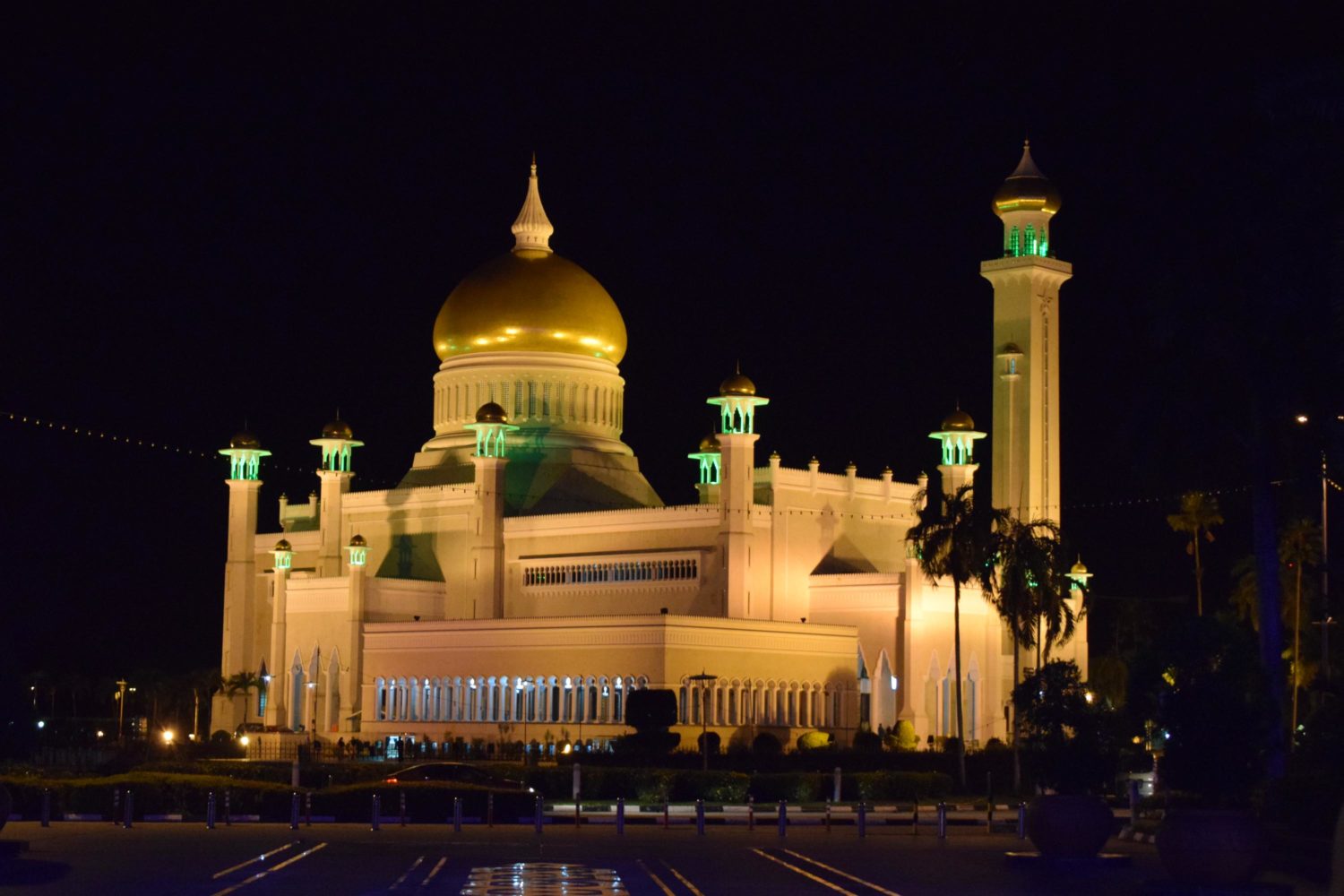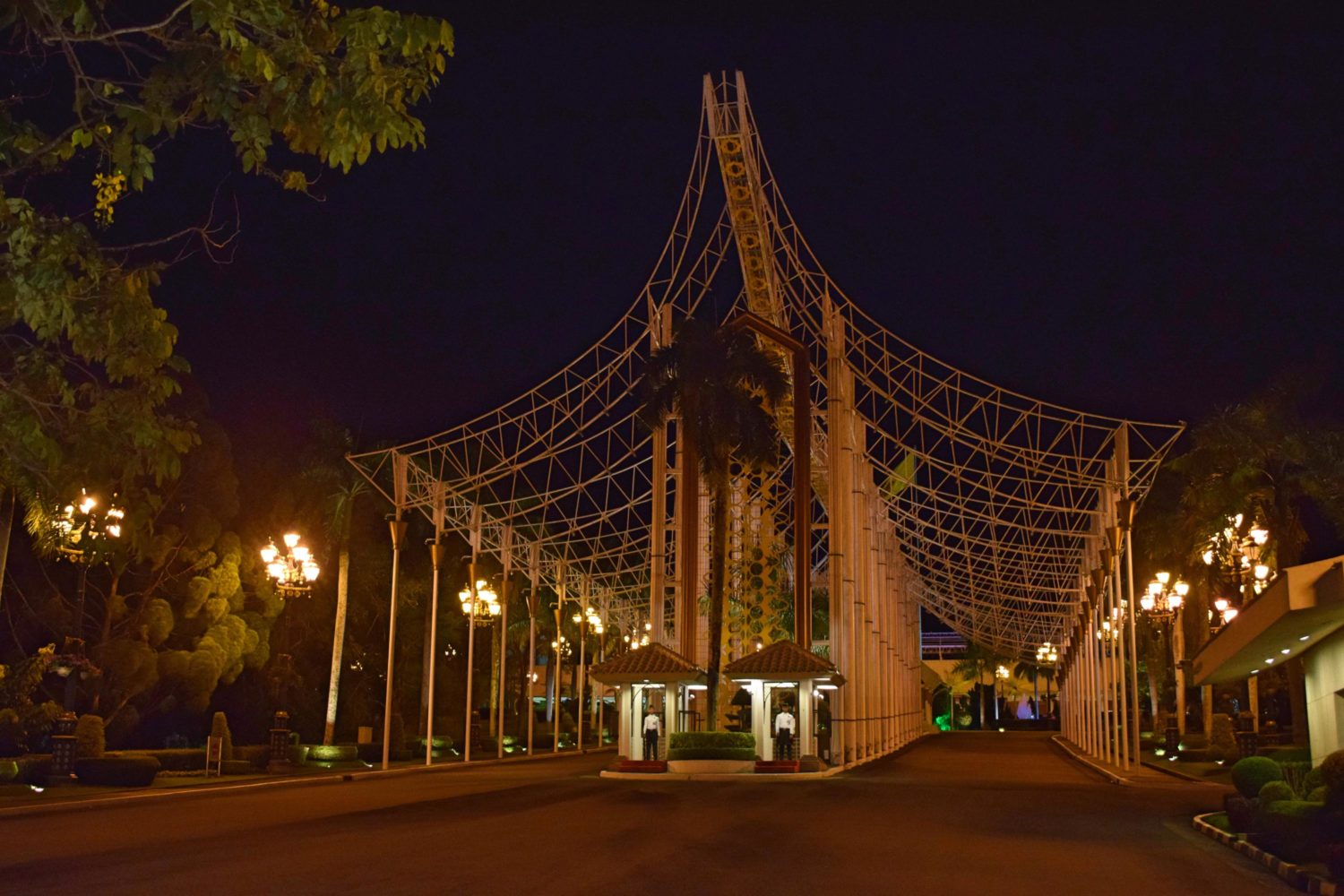 We had an incredible time during the night tour and blessed to have Kak Nor, Abg PK, and John with us. Dropped by in some of Brunei's attractions such as Royal Palace, RIPAS Bridge, and Sultan Omar Ali Saifuddin Mosque.
Day 2. A Walk In The Woods and Ftour
We woke up early for our whole day trip. Our 3 friends made a big discovery on their passport stamp. They were just given a 1-day stamp so they had to leave before their 24 hours expires. So they left after lunch and 6 of us remained for a day trip. Kak Nor and Abg PK picked us up at the house for an early morning walk at Bukit Shahbandar.
The hills have basic exercise equipment and facilities such as the stone trails that massages your foot, a small playground, and hiking trails. The refreshing morning breeze and singing birds were a great compliment to the natural landscape as we reached the 9th hills, the last one. Few minutes of silence and we descent to the entry point of Shahbandar. Close to the gate, we encountered some monkeys cleaning themselves and their babies. Never give them food for they tend to be aggressive. It was Ramadhan so they only open place to buy food was MacDonalds so we ordered some for lunch so our 3 friends can eat before they left. After we dropped them at the Serasa Terminal, we had a great time walking around Bandar Seri Begawan especially at the food complex where people buy food for their ftour. You can just buy there but eating in public is not allowed since it was Ramadhan.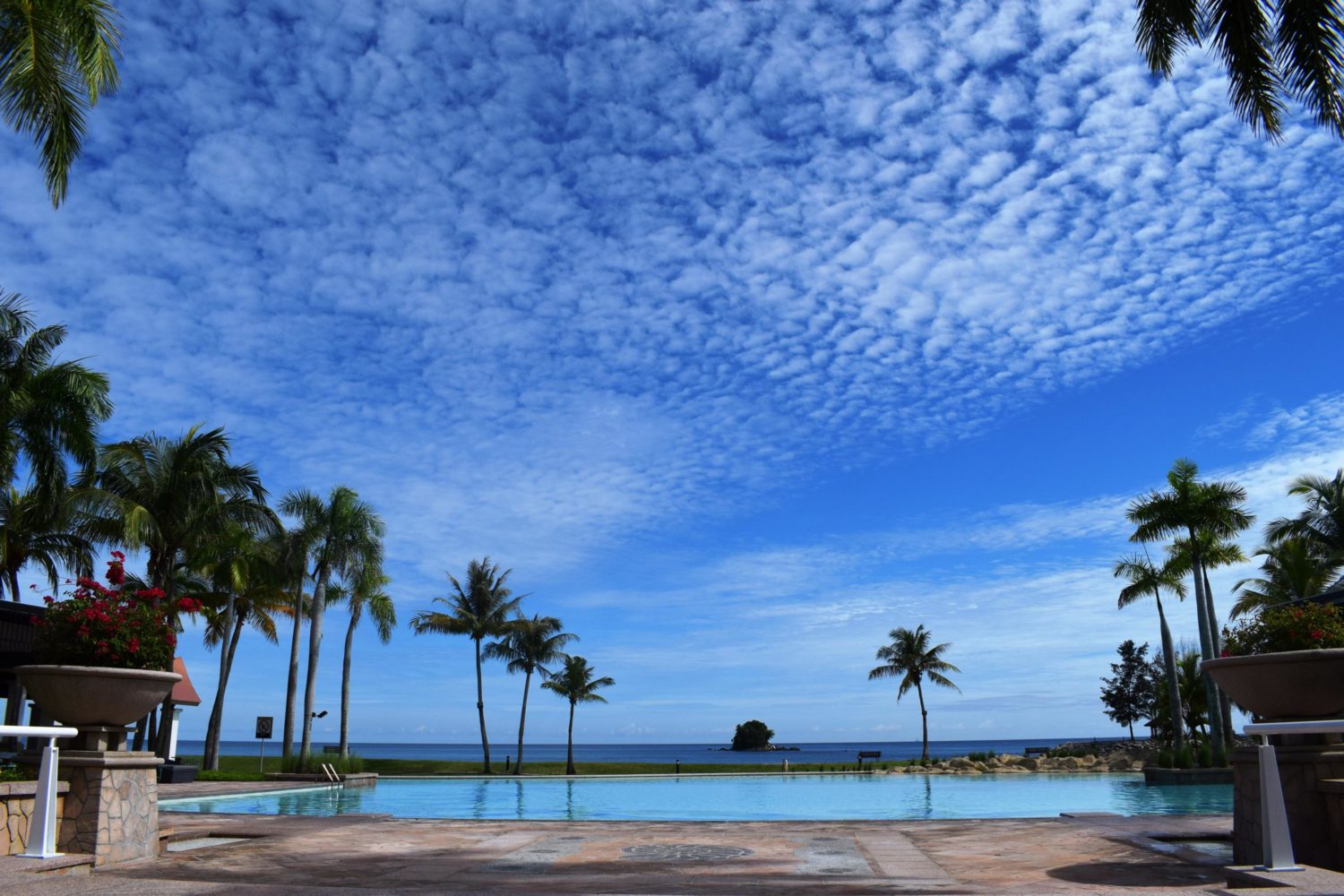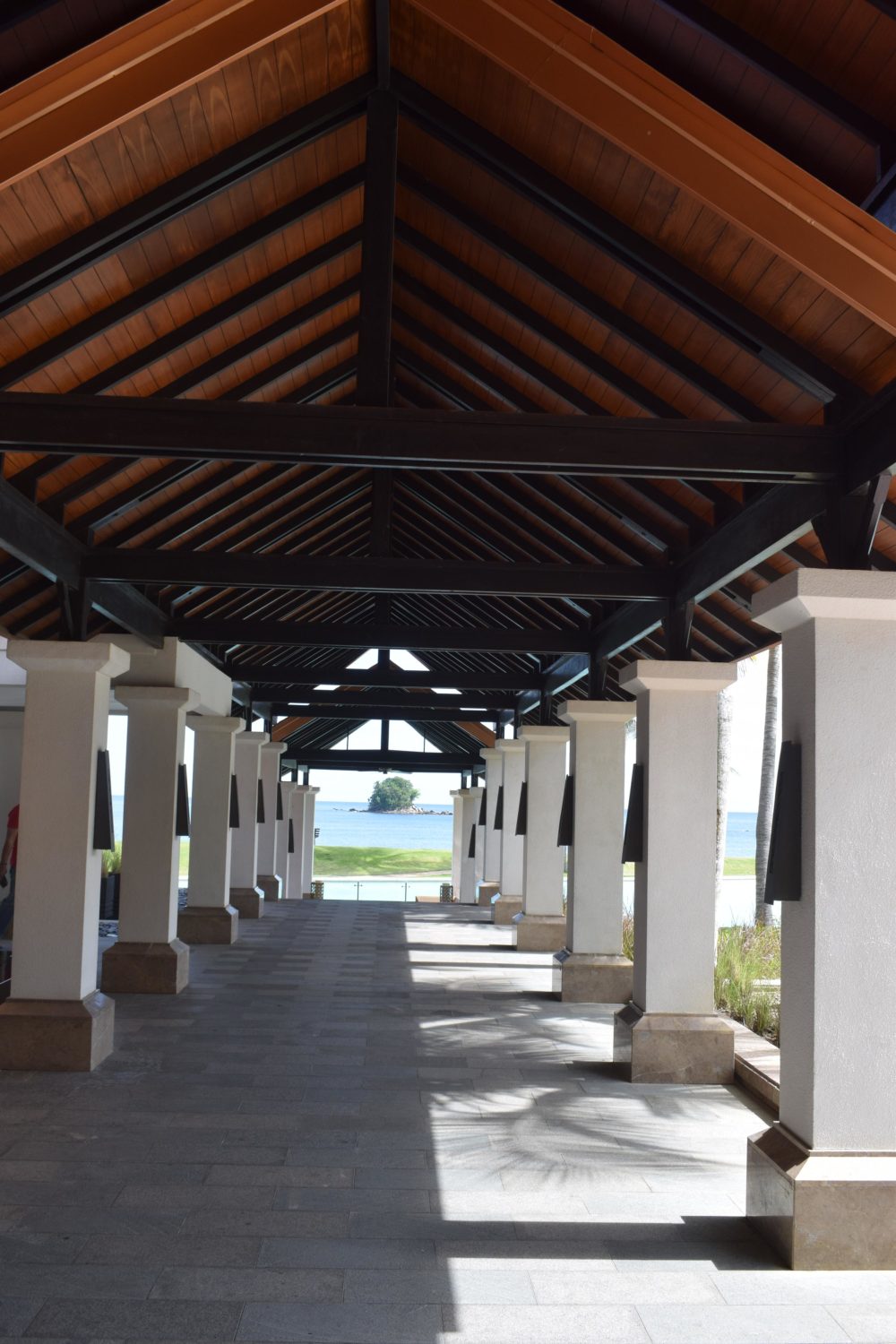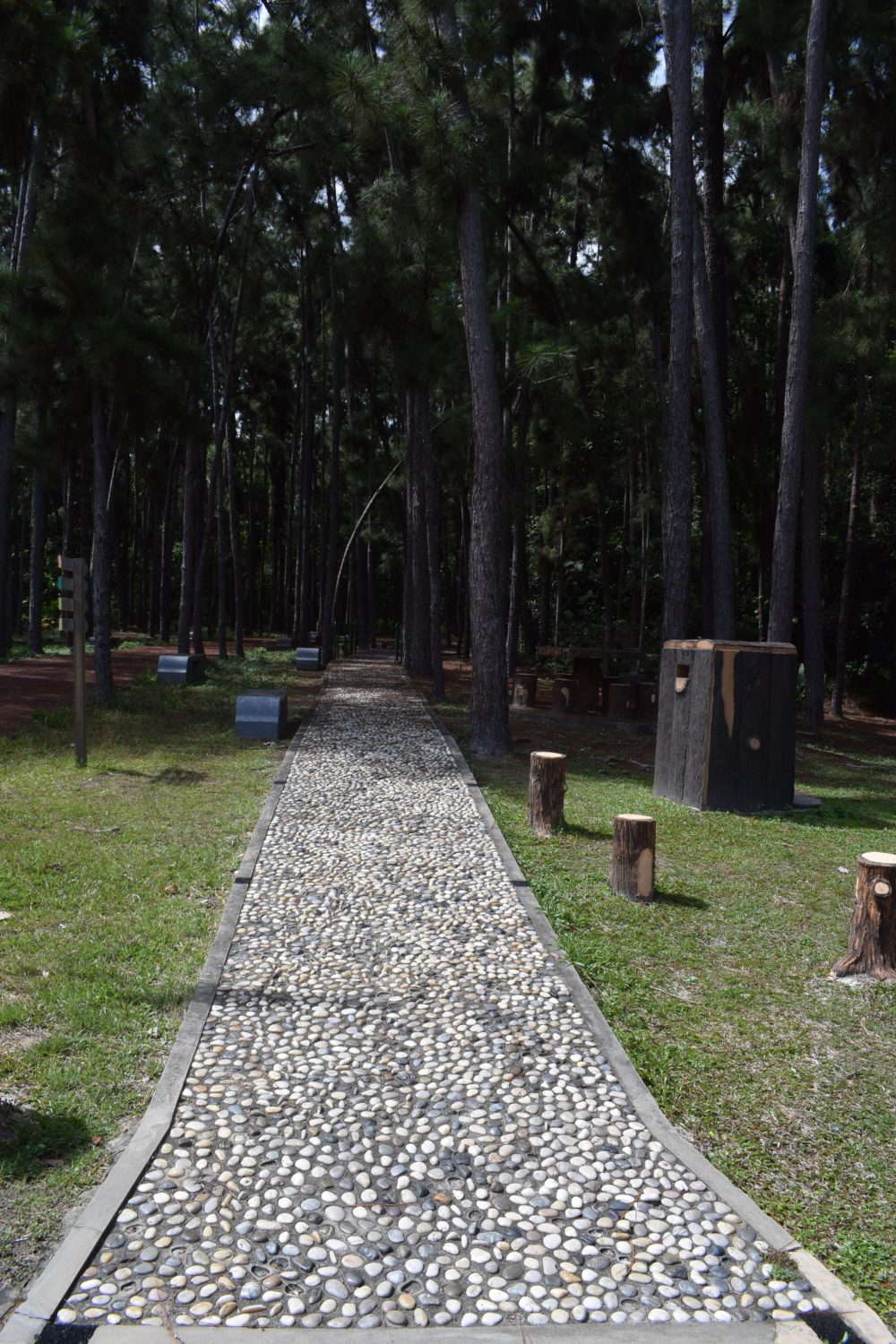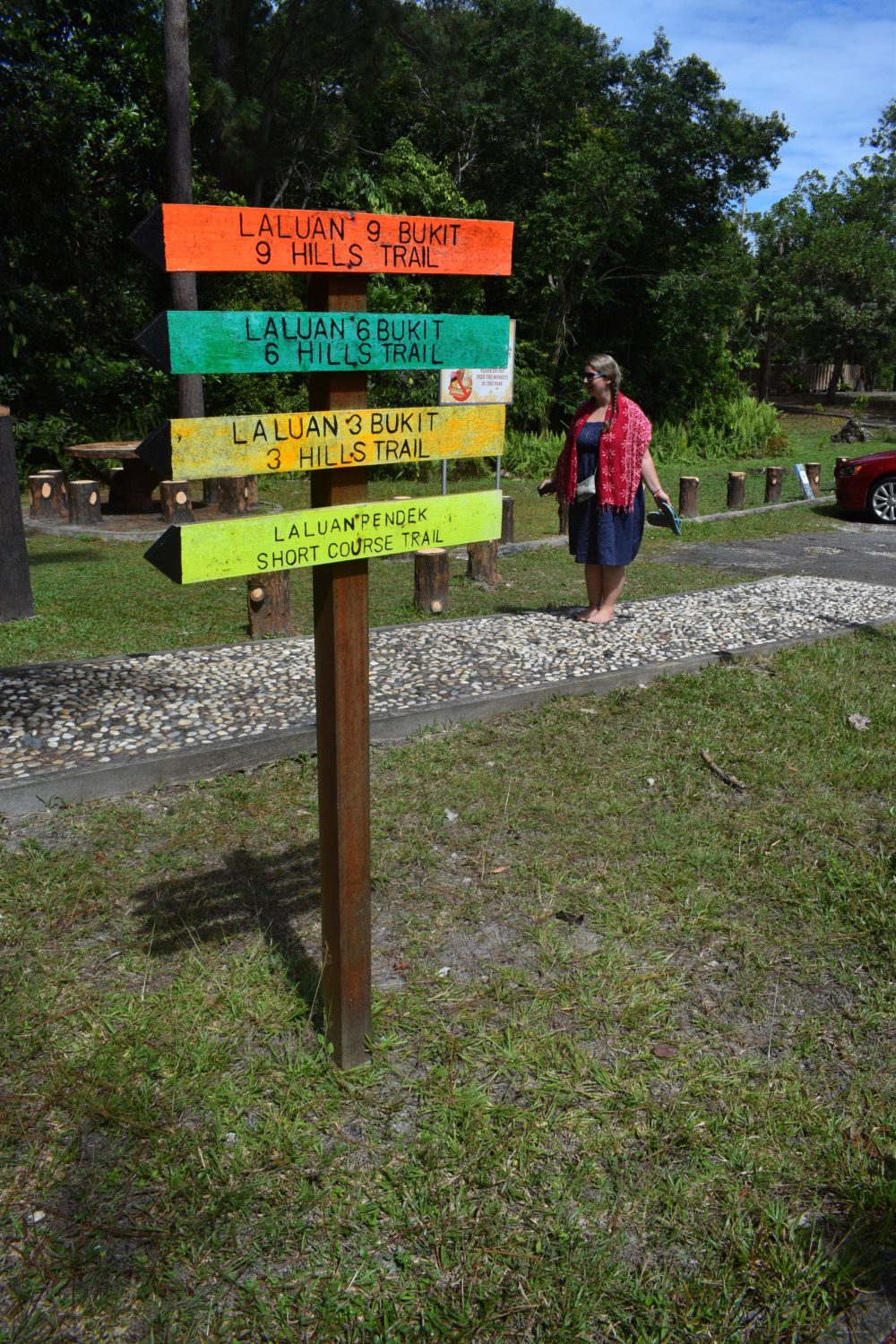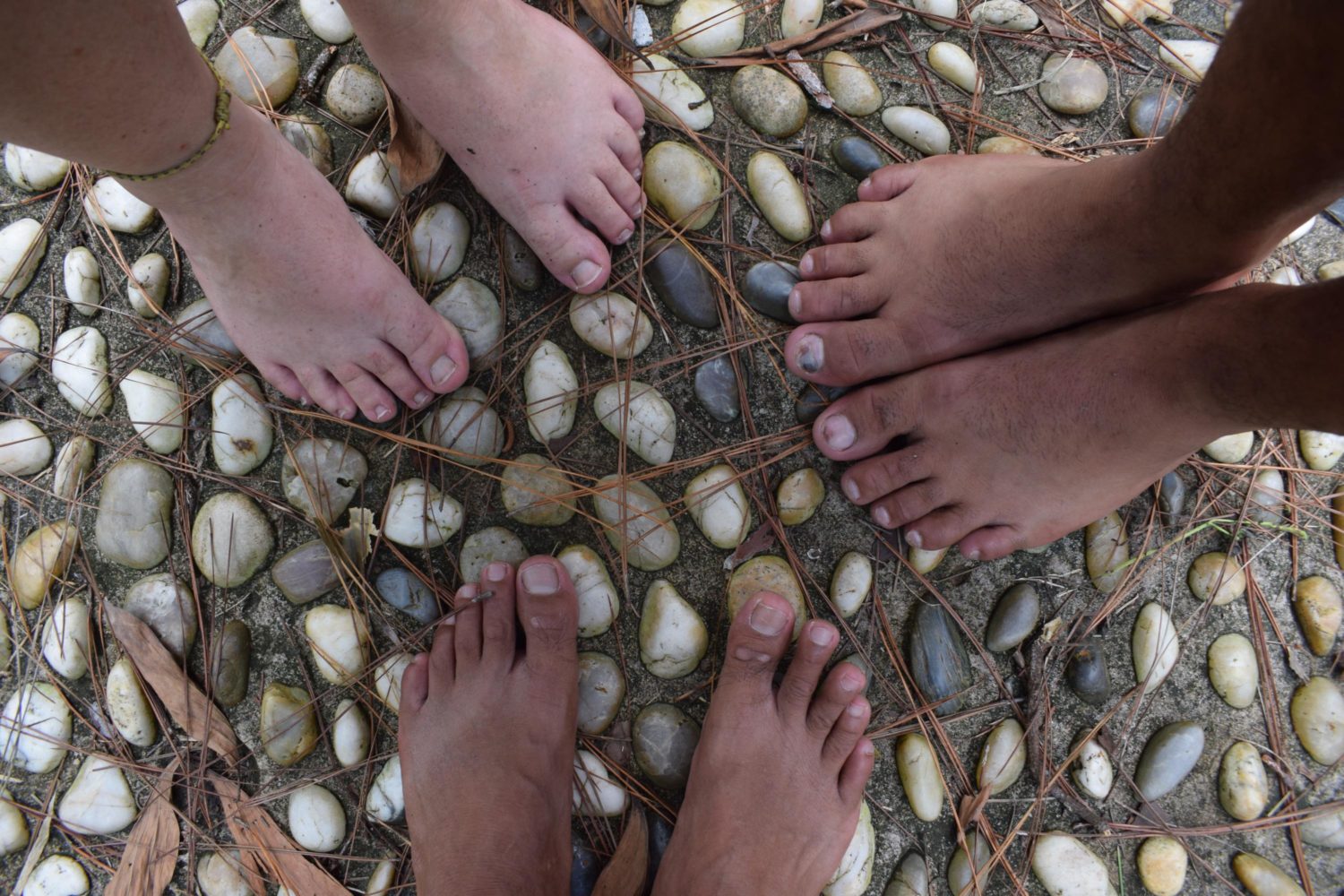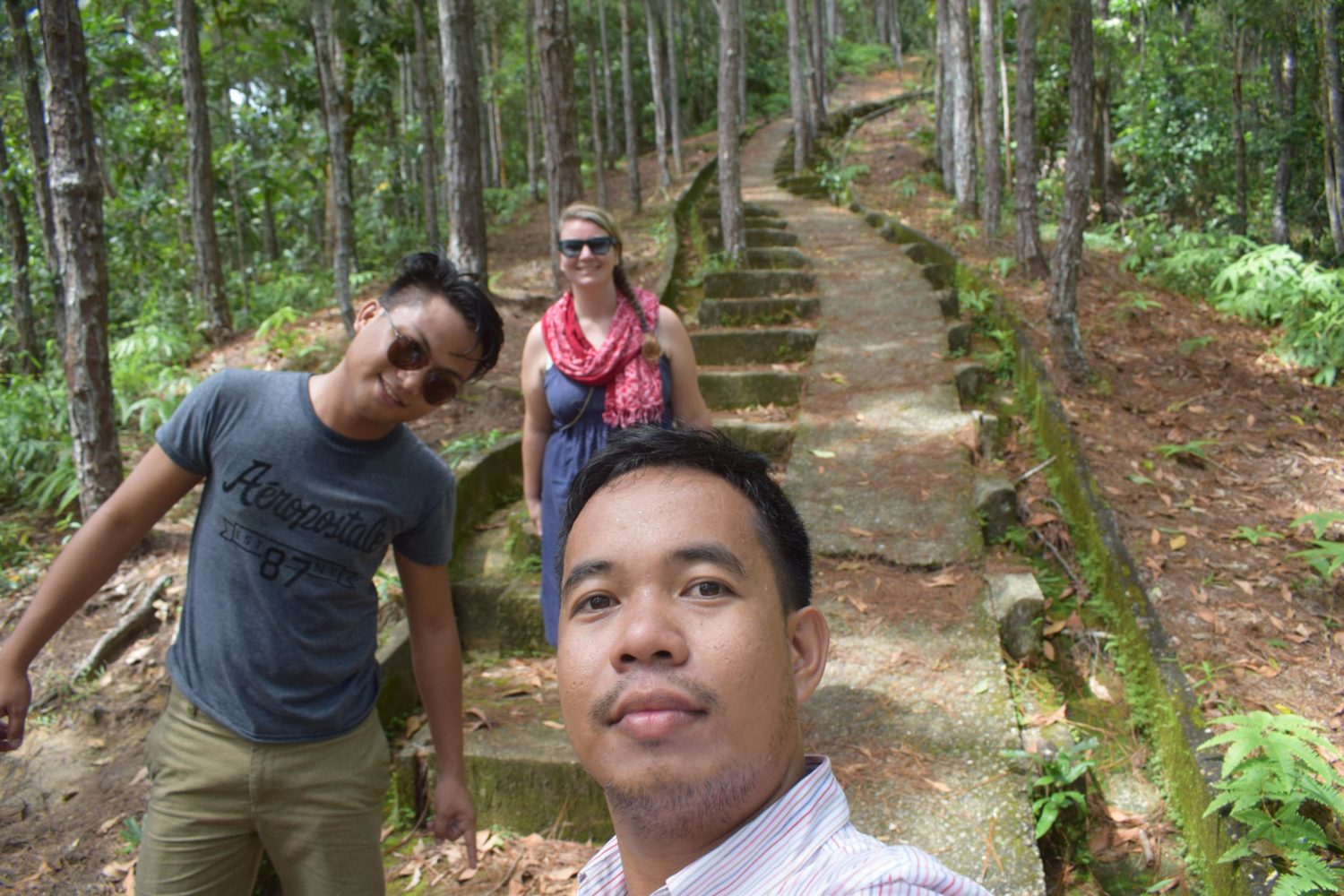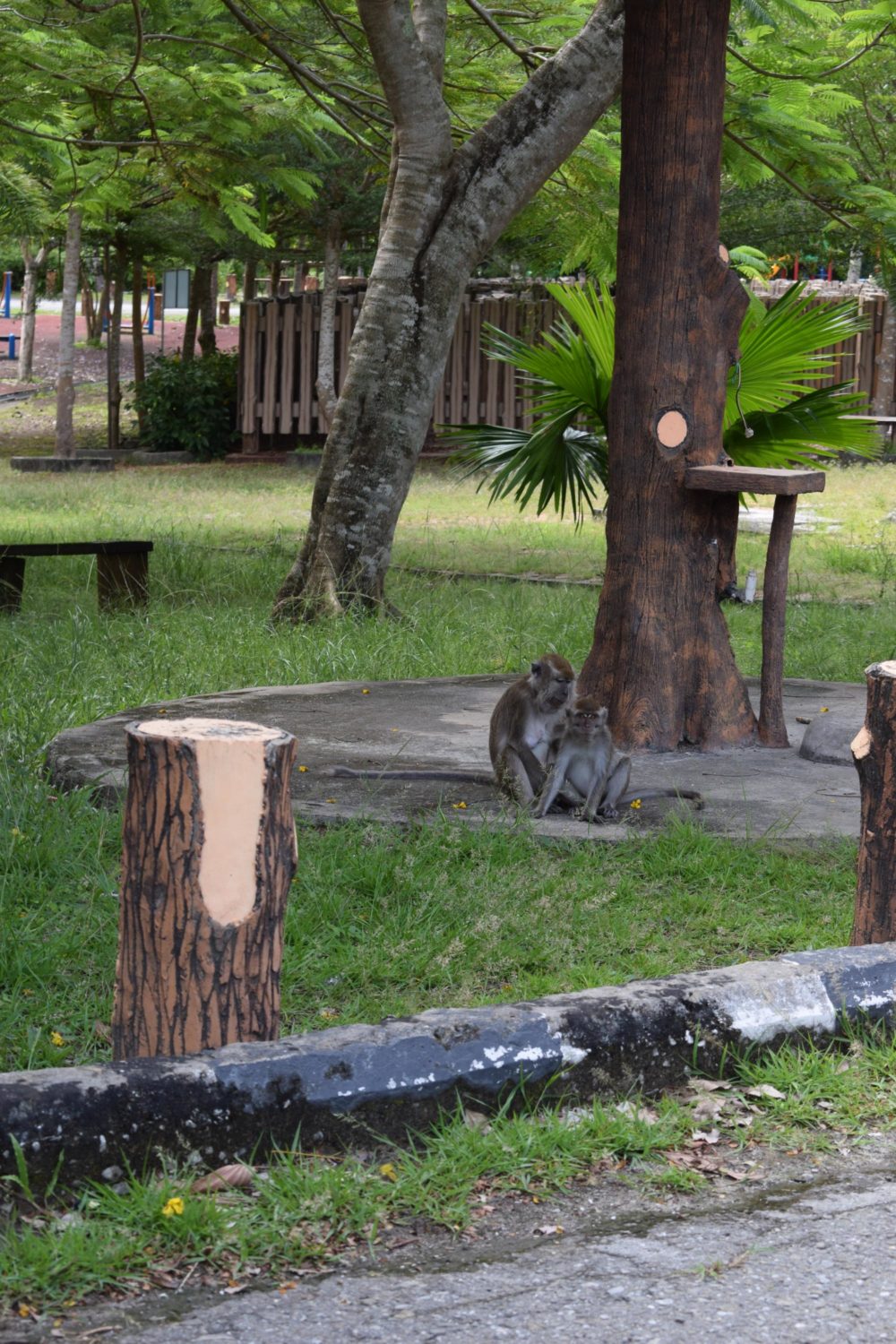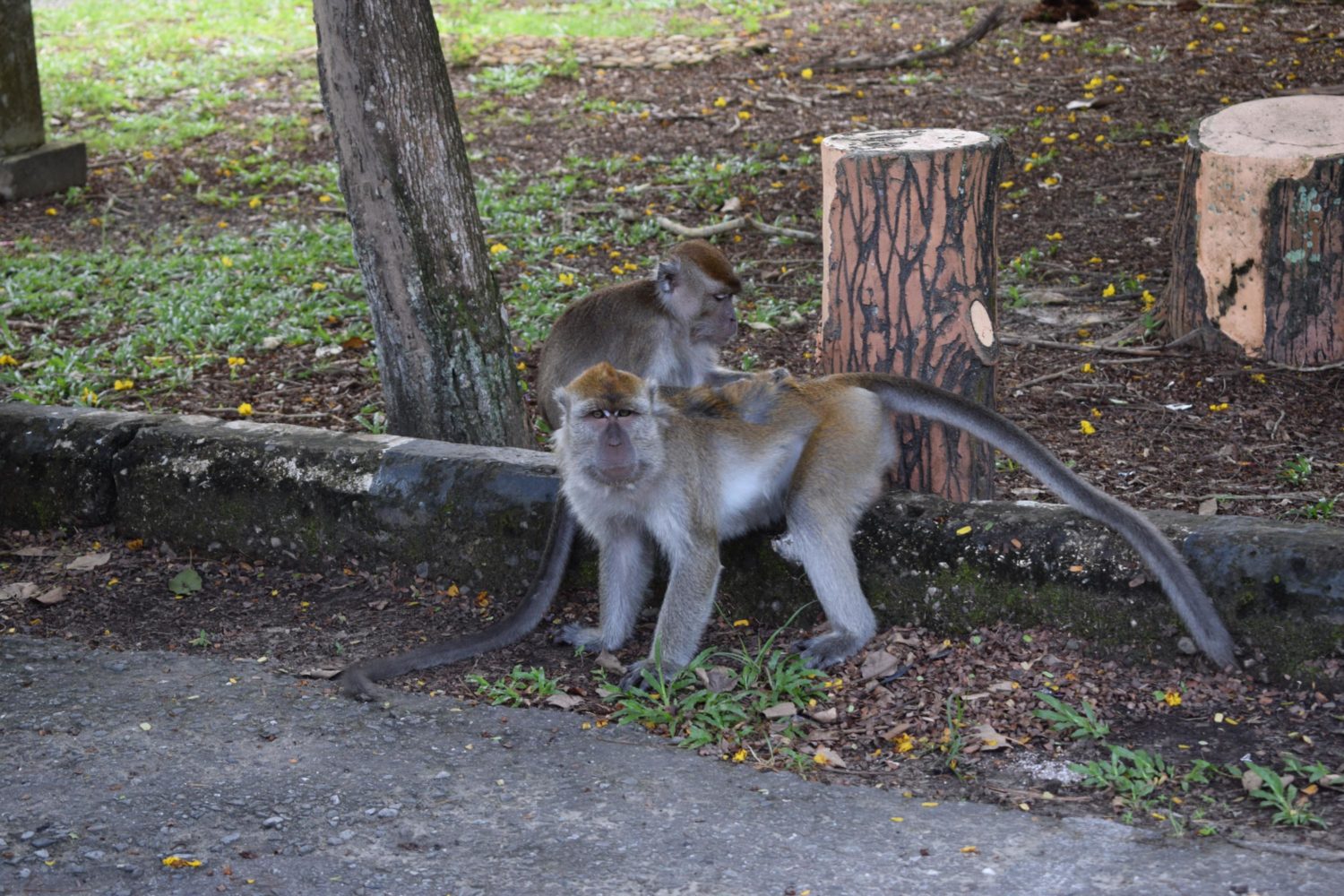 After we dropped our 3 friends at Serasa, we had the chance to check the famous Gadong Night Market located at Simpang 37, Bandar Seri Begawan. This place is a food lover's haven. Here, you can buy all the food you can imagine. Just by looking at it, they are all delicious. From meat skewers, fruit shakes, noodles, sweet treats, fresh fruits, and vegetables, it's a perfect place to shop for cooked food or even fresh ones.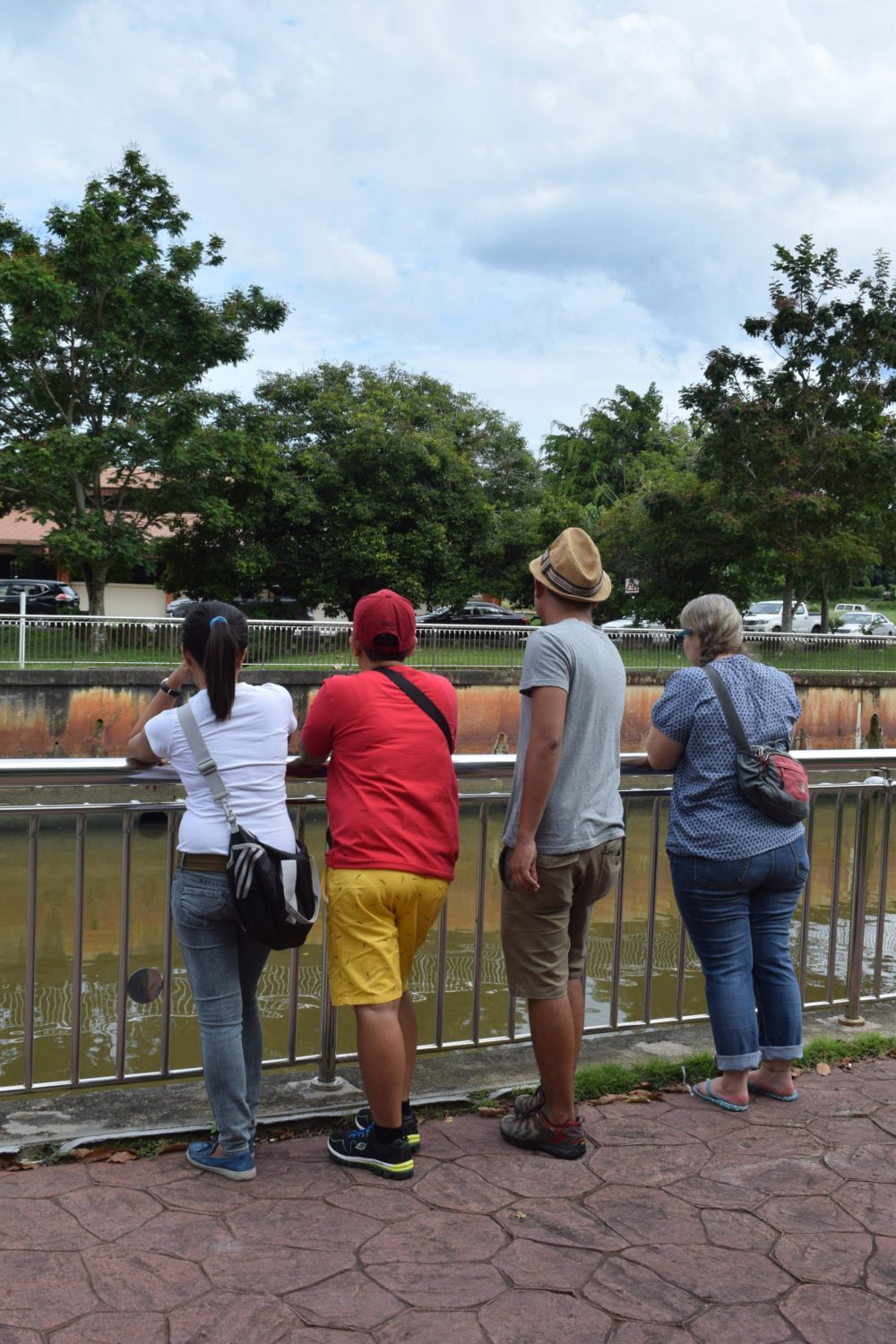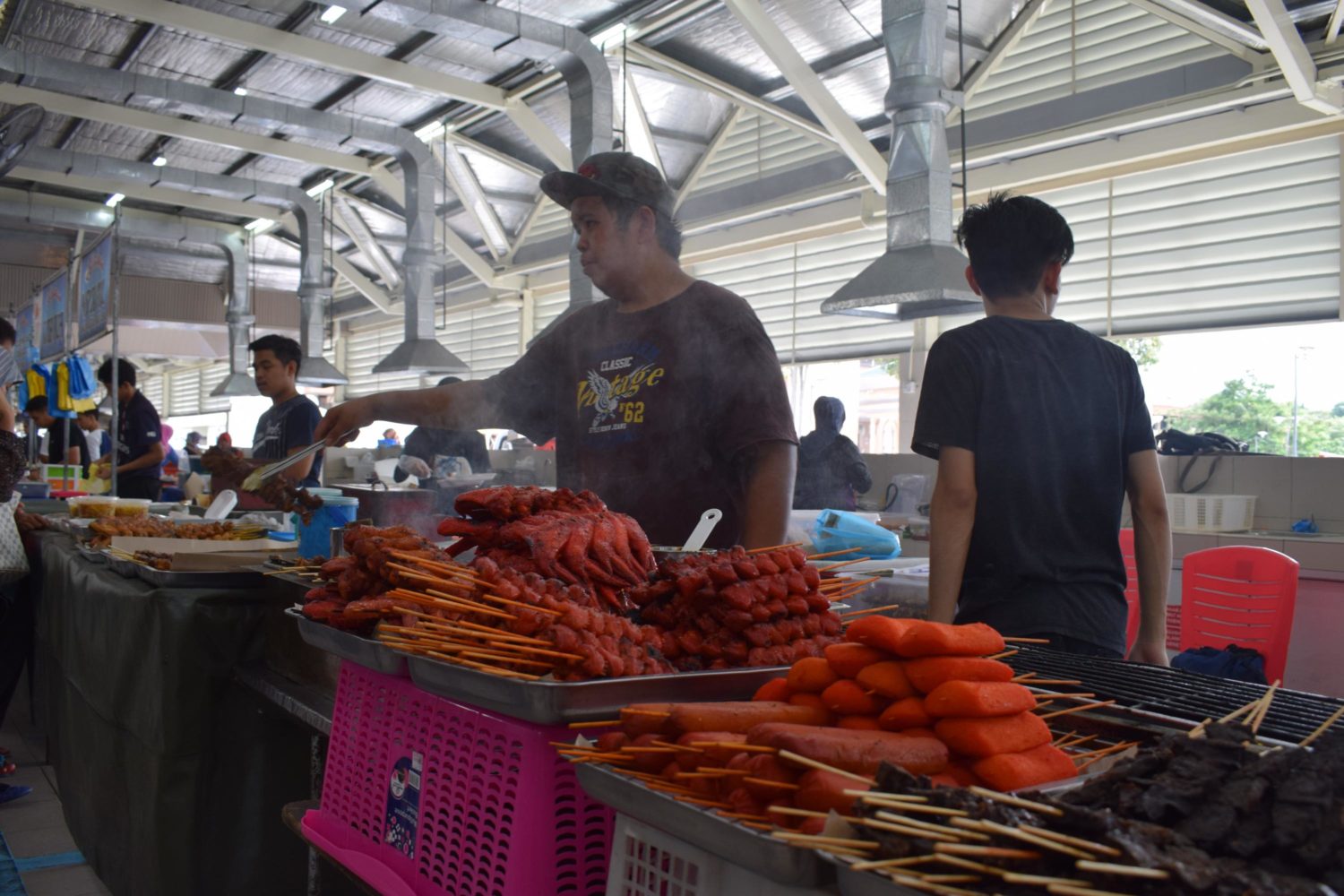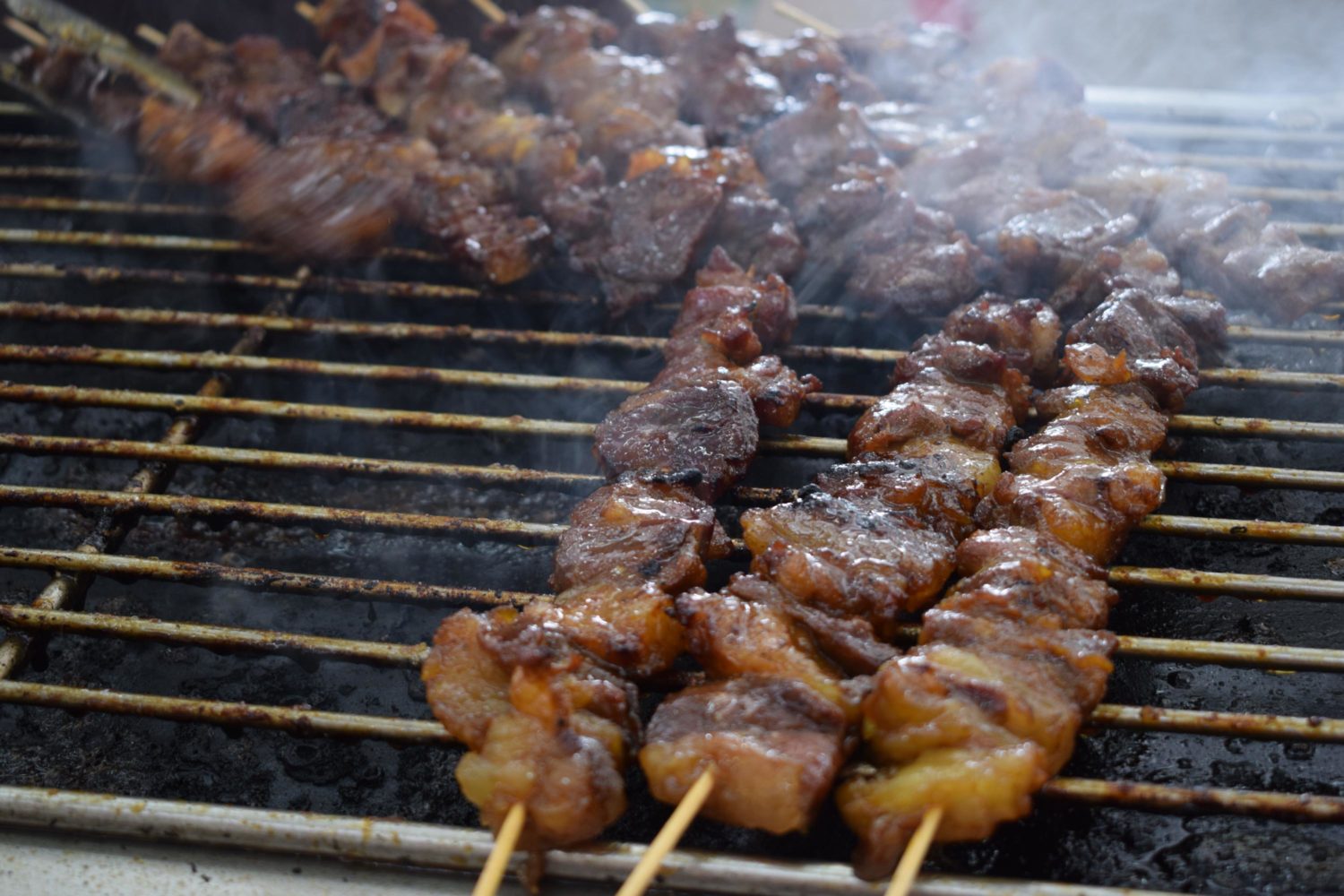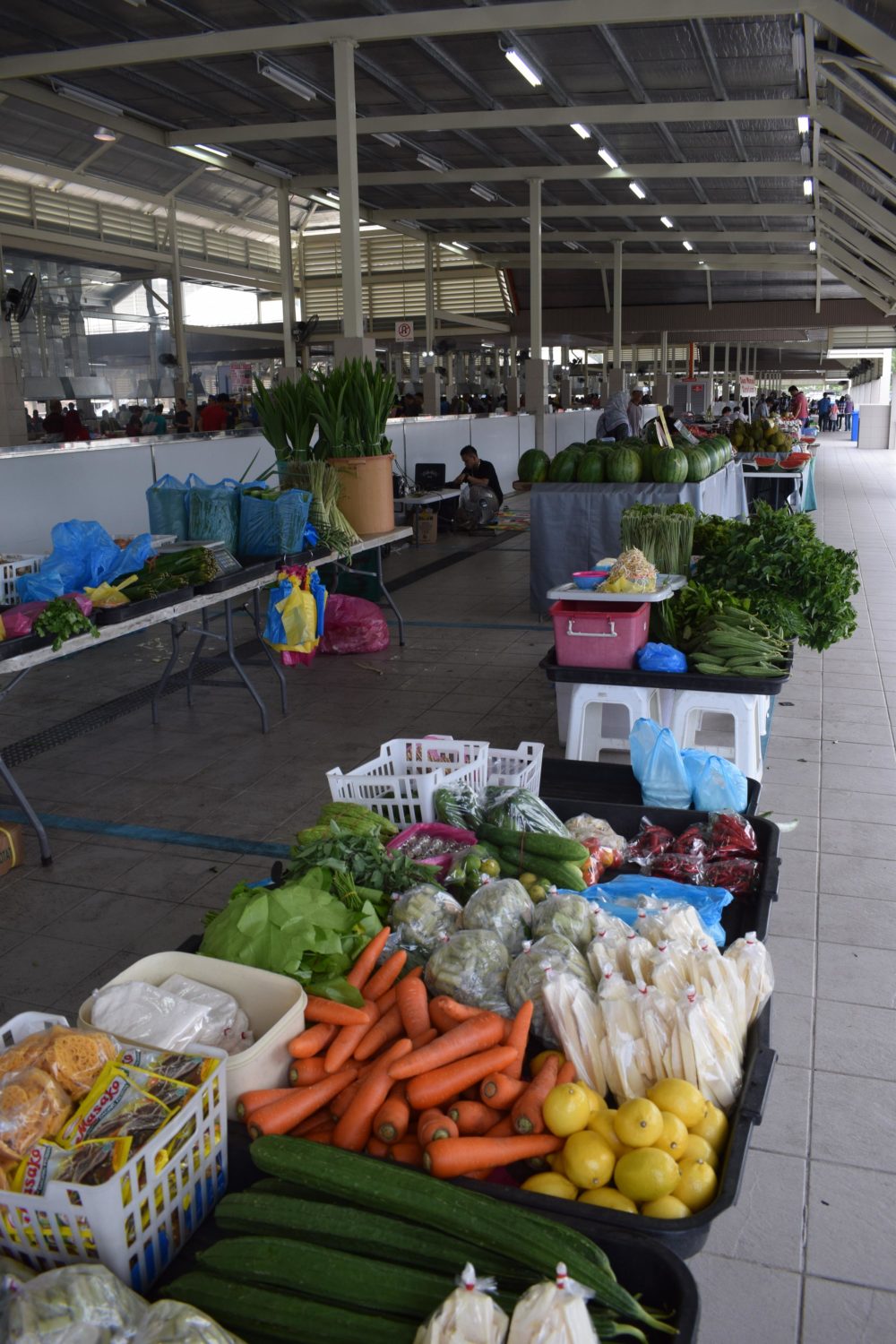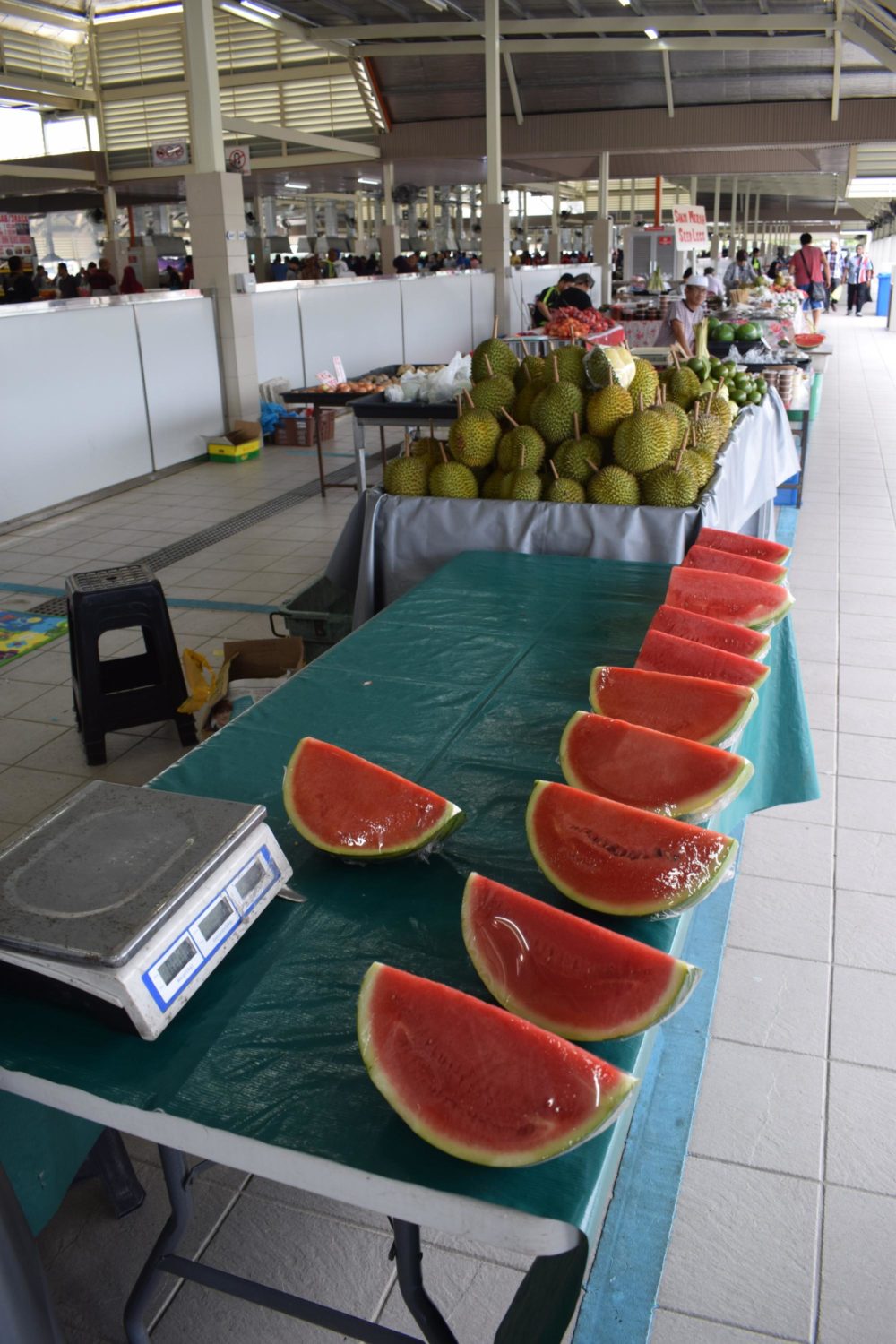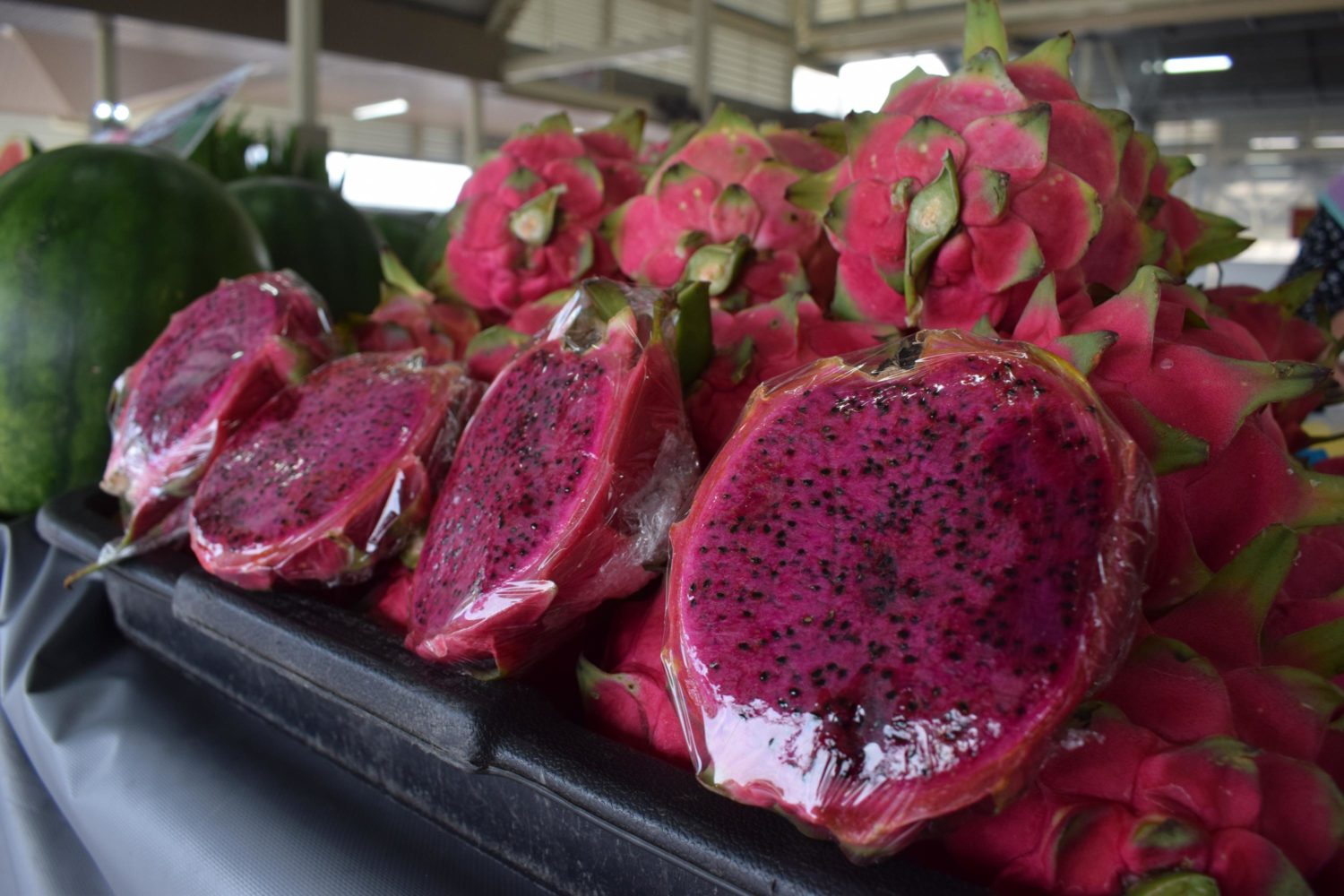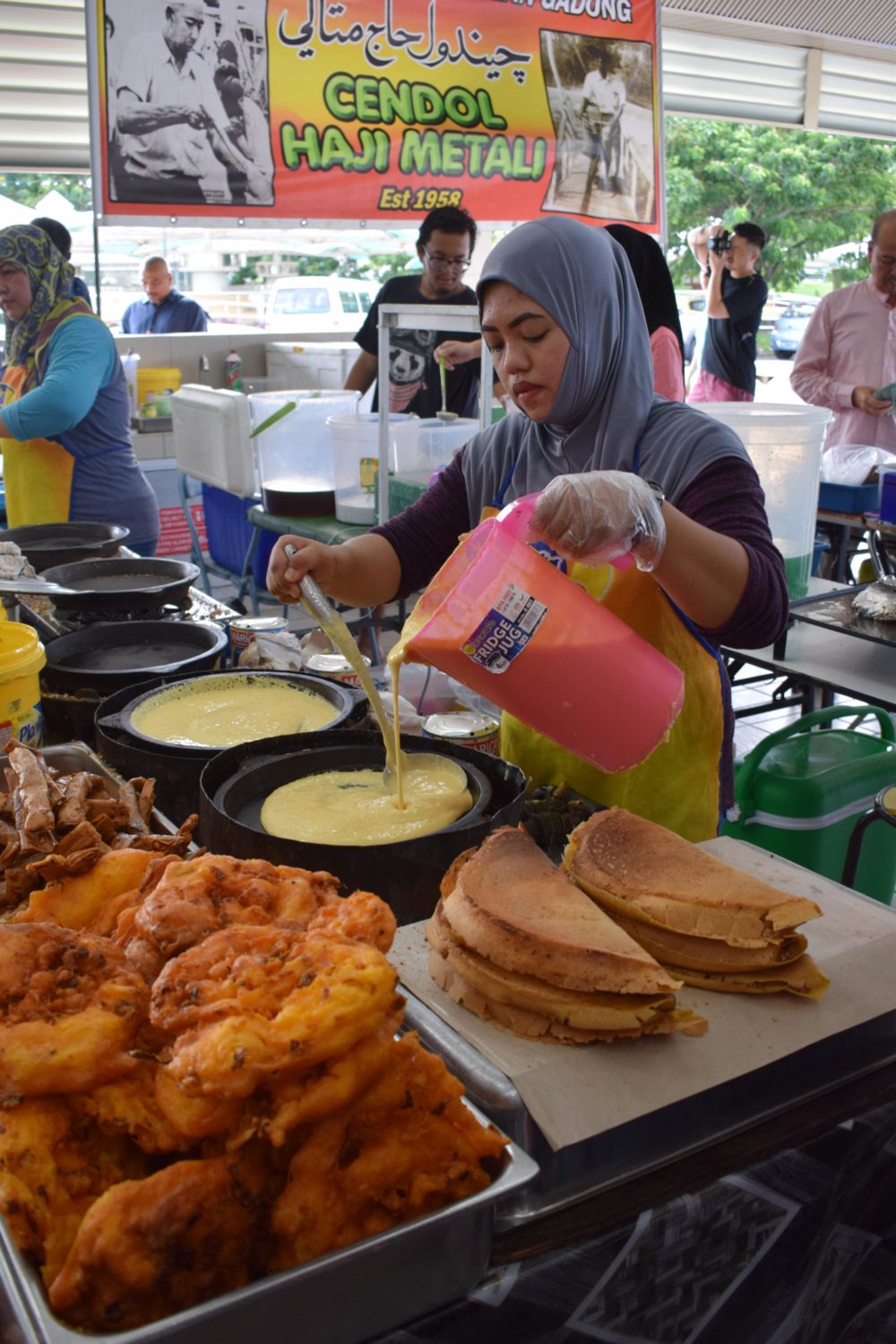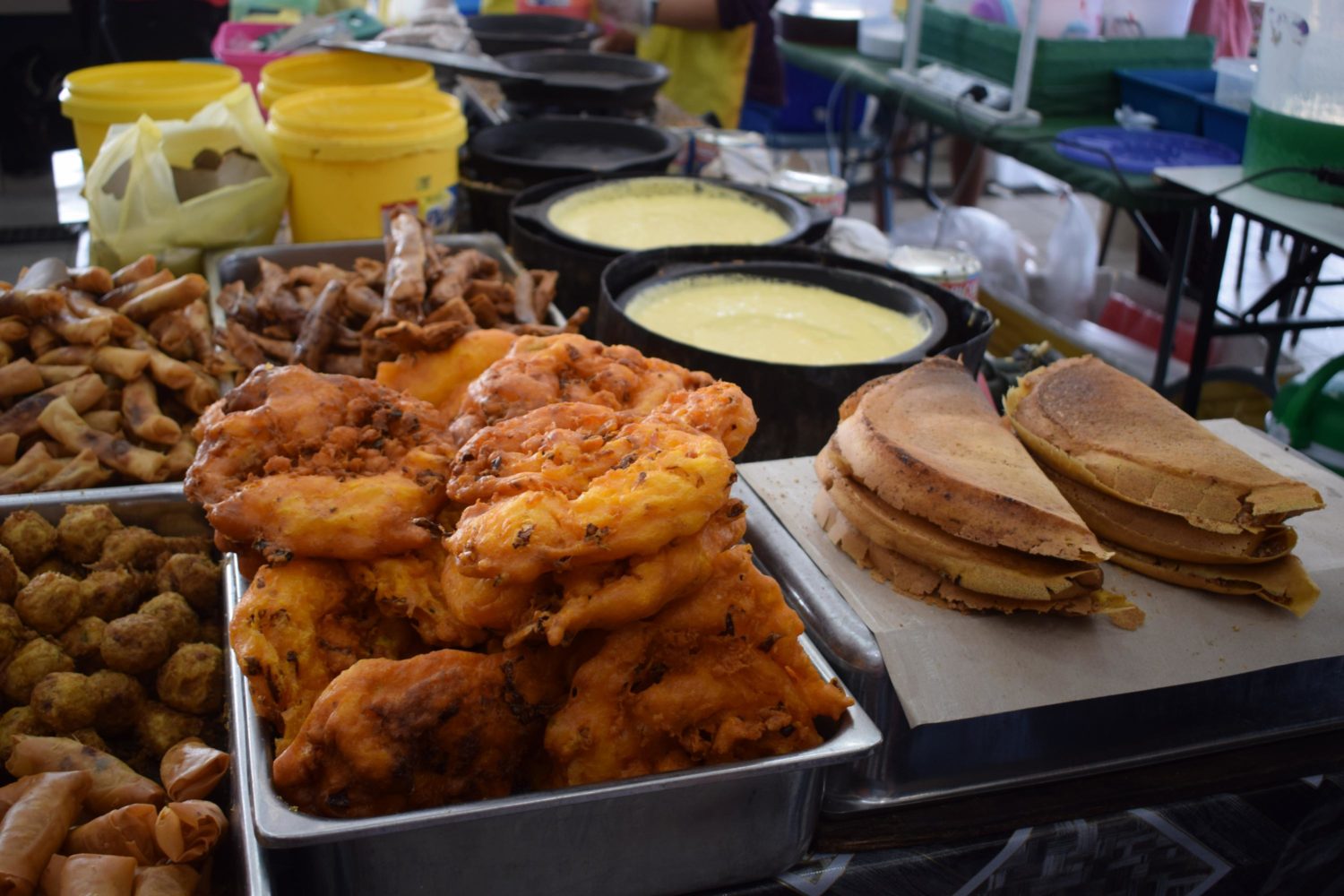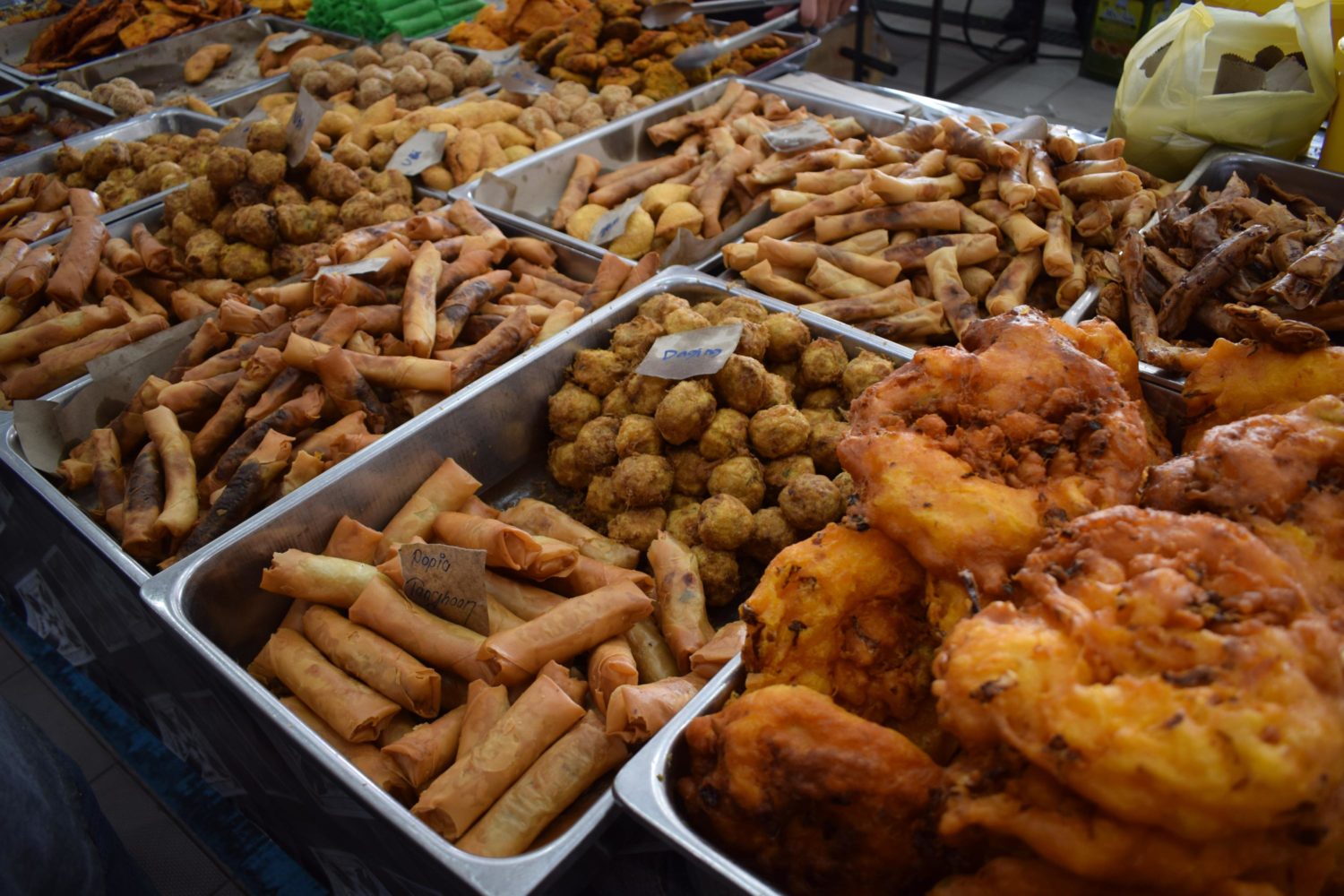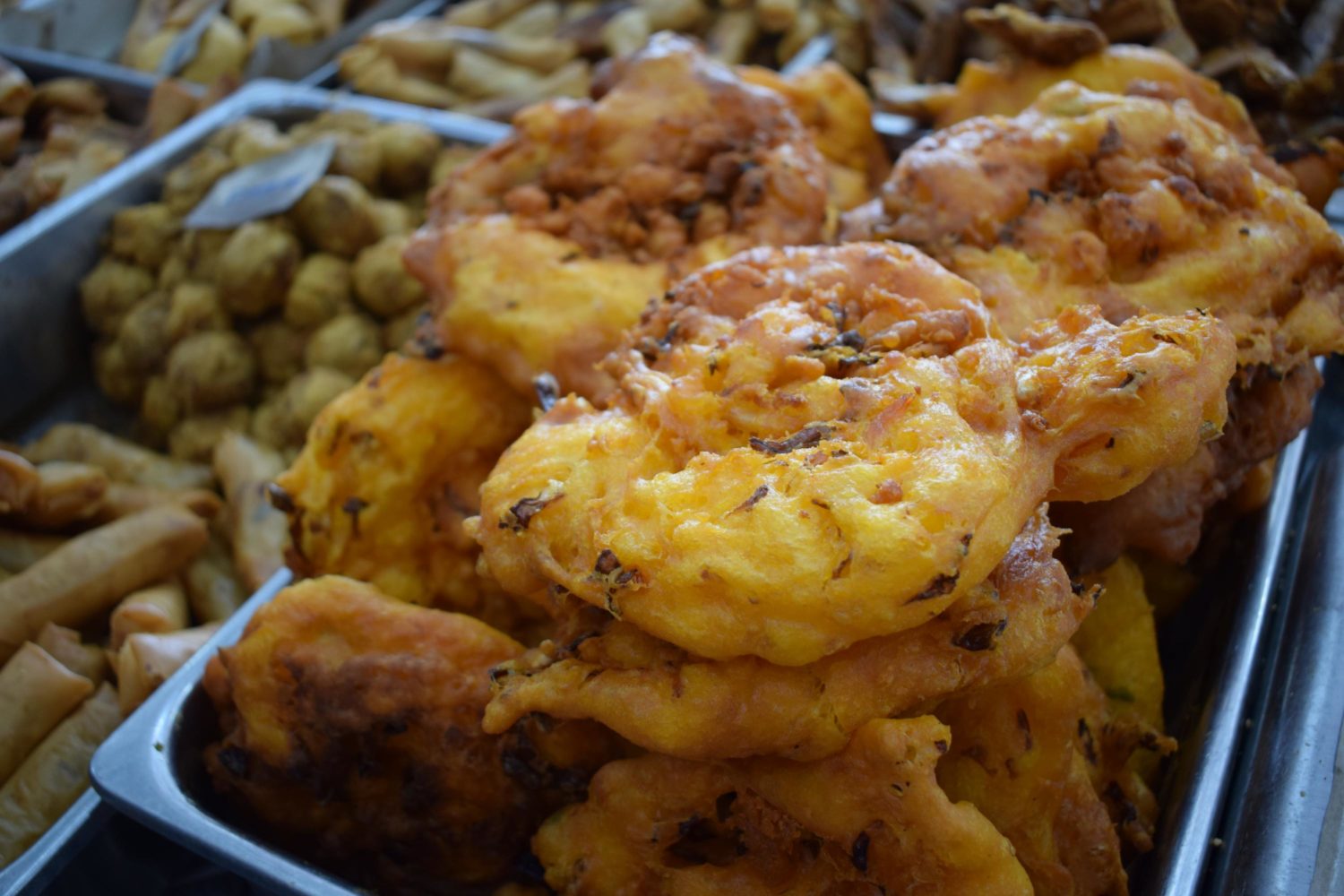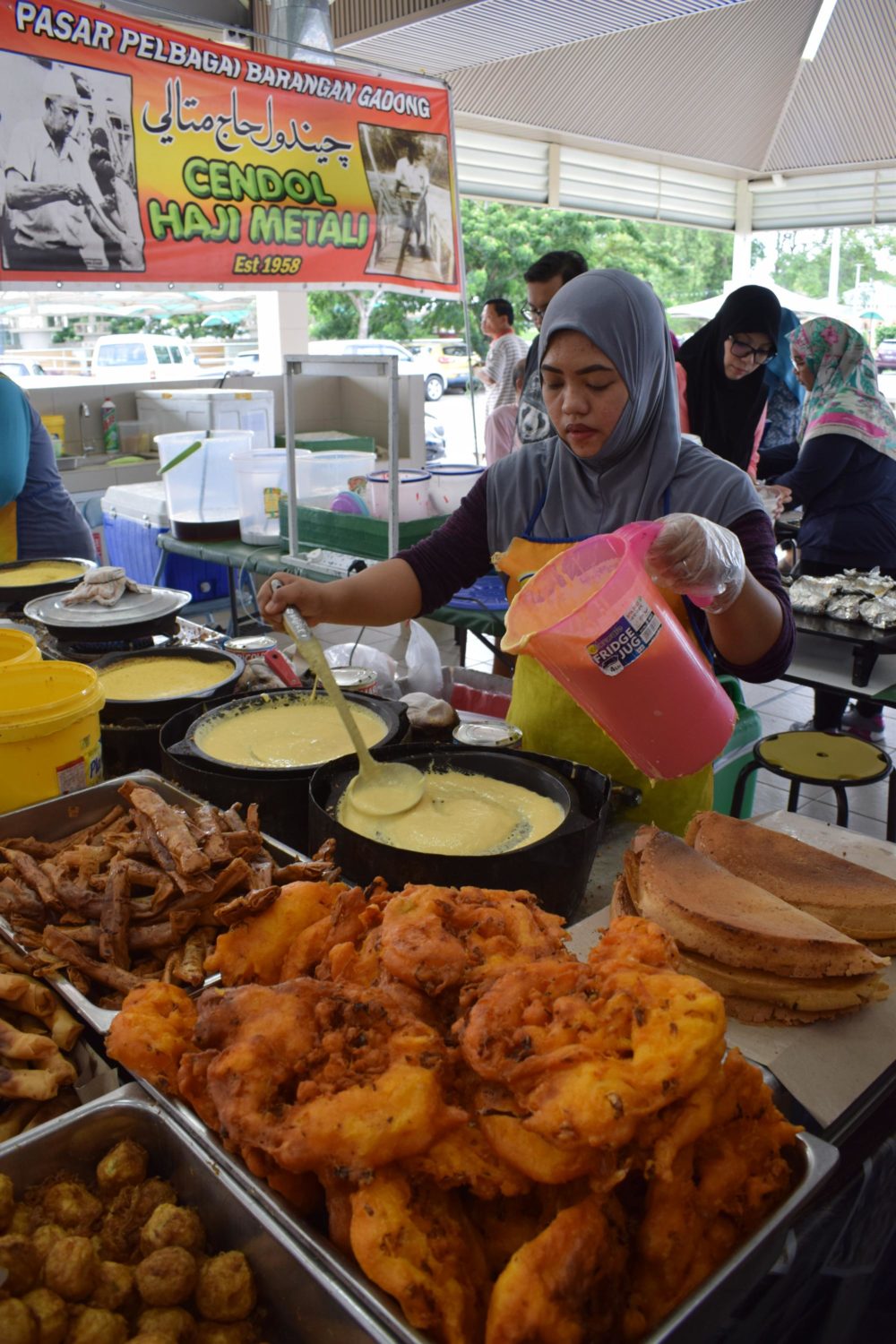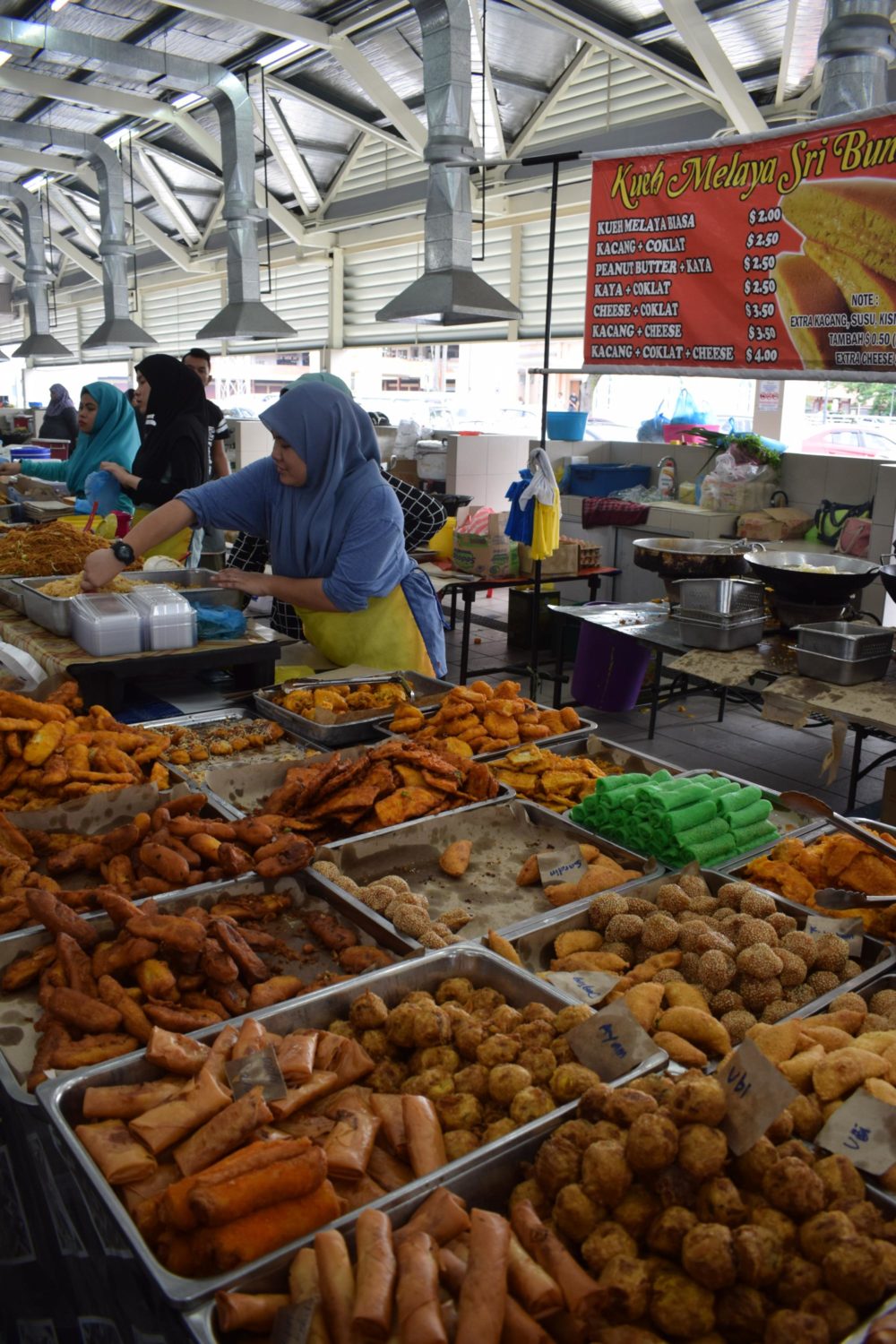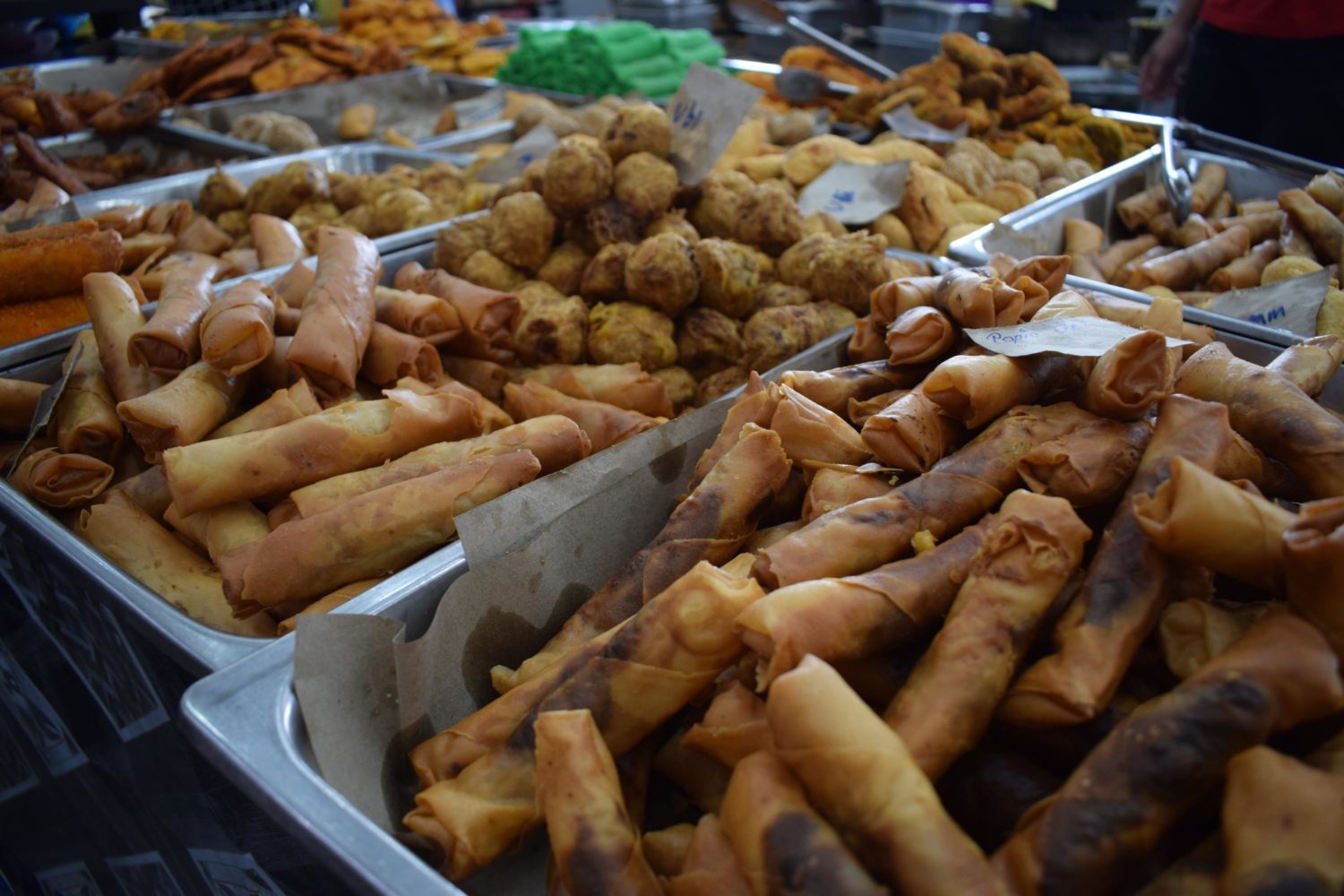 The most exciting part of the trip was dinner ftour. That was my first time to have ftour. I was in Indonesia during Ramadhan but never had ftour. A few years had gone by, the atmosphere was still embedded in my mind. The energy and excitement before the breaking of the fast, while they serve all the food in one big table, was intense. Mouth-watering dishes. People are looking at the clock every now and then while others are trying to distract their attention by chatting to their family and friends. The bell rang and it was like a market. A huge feast and food are filling the table from time to time. That was a good wrap for the day.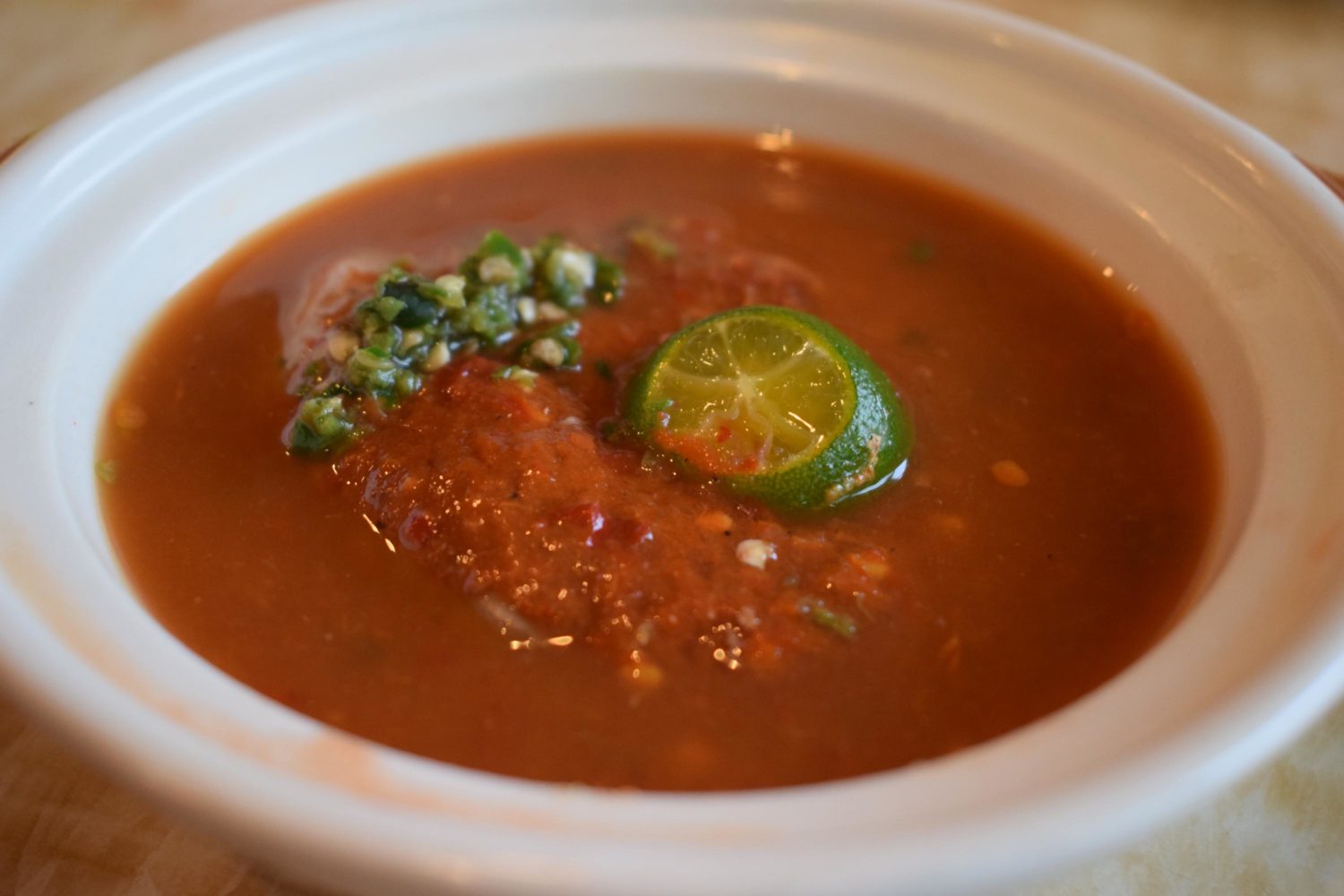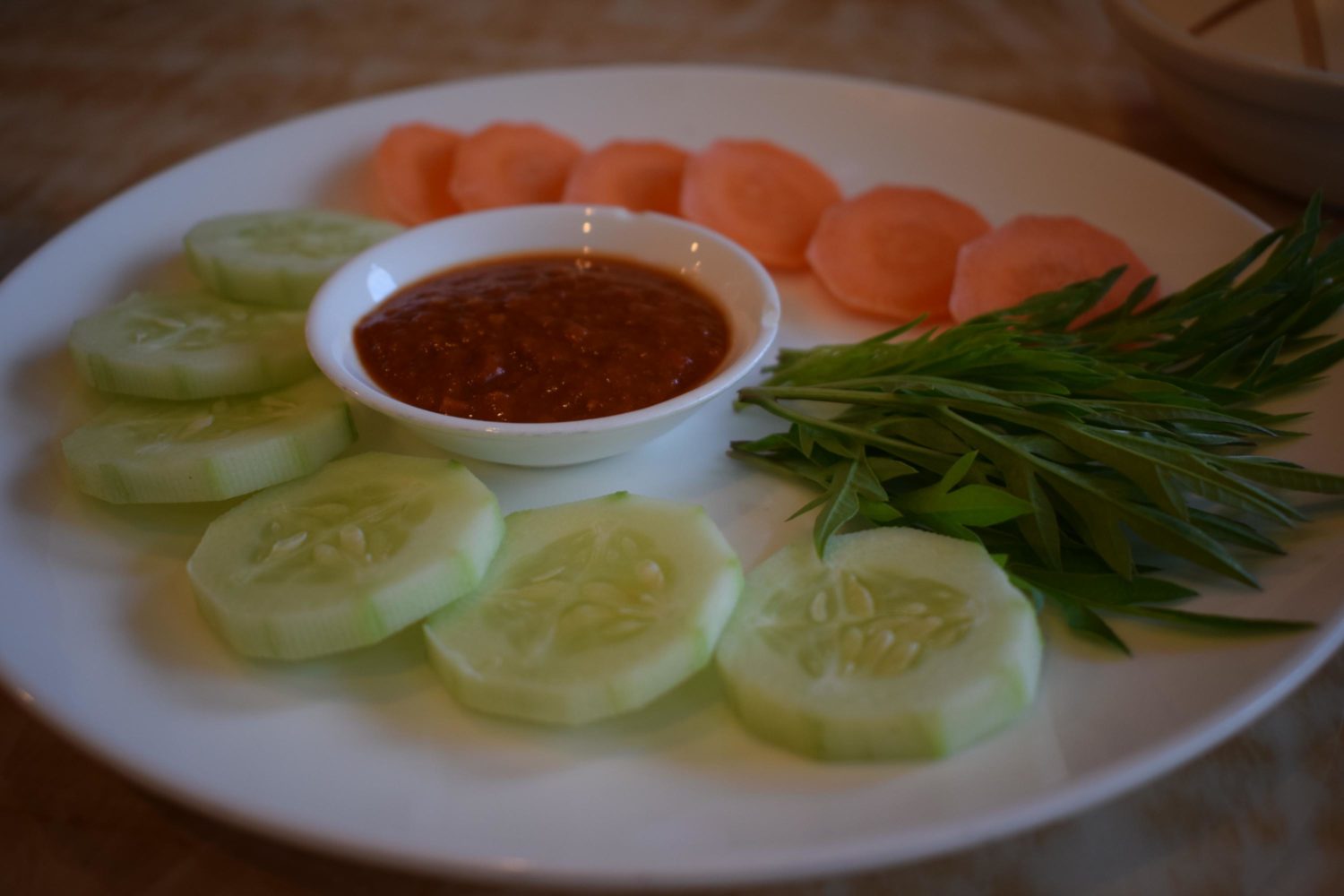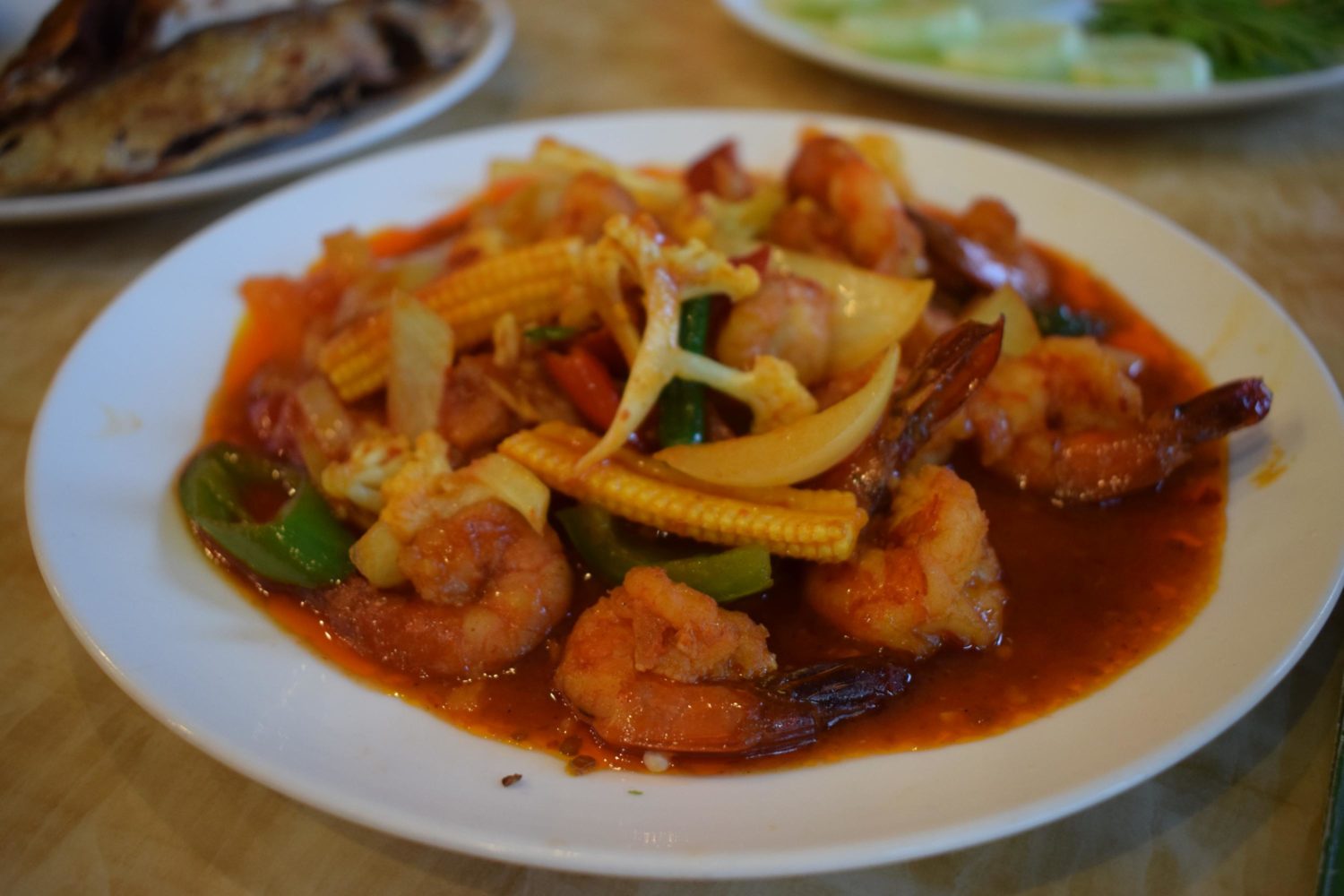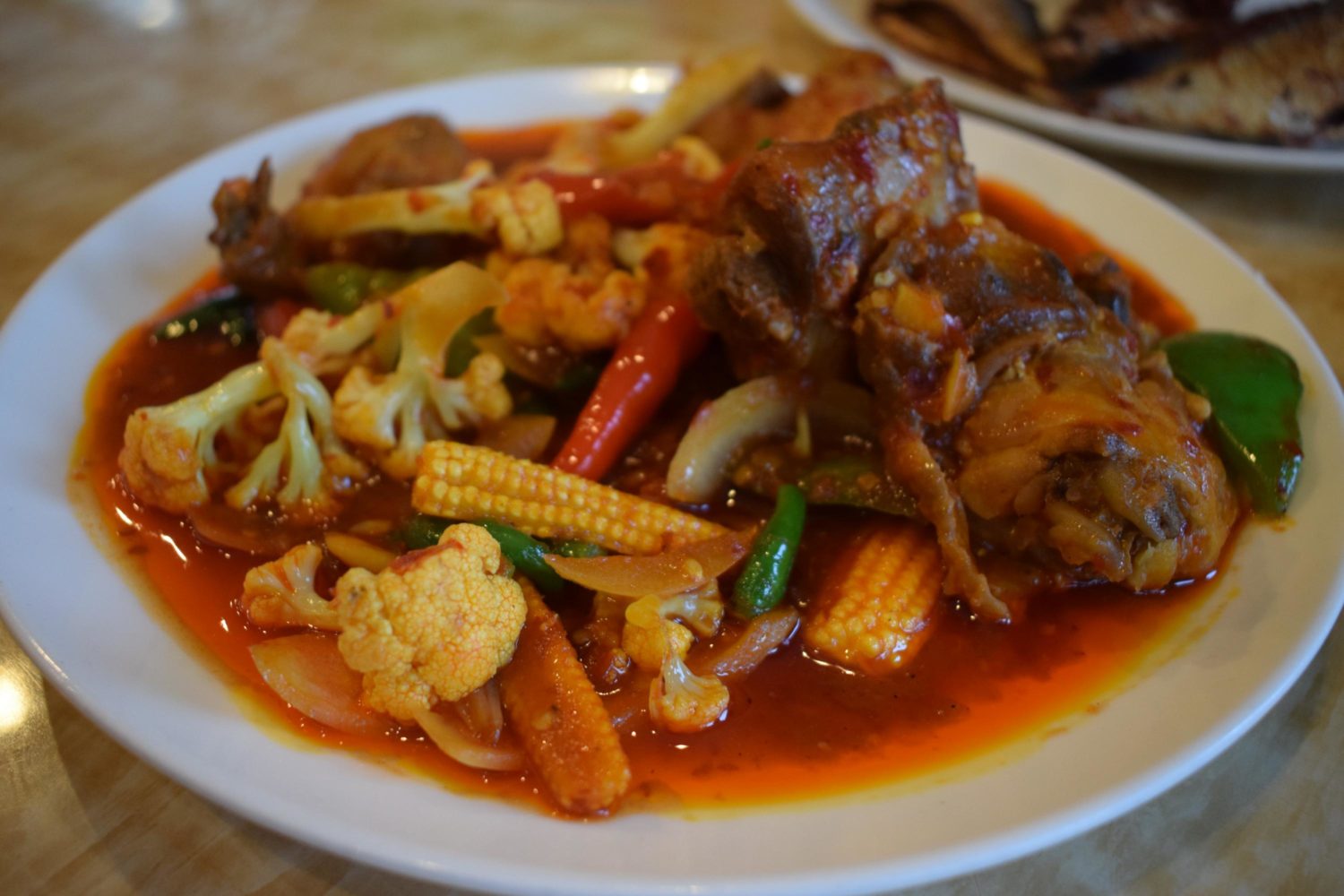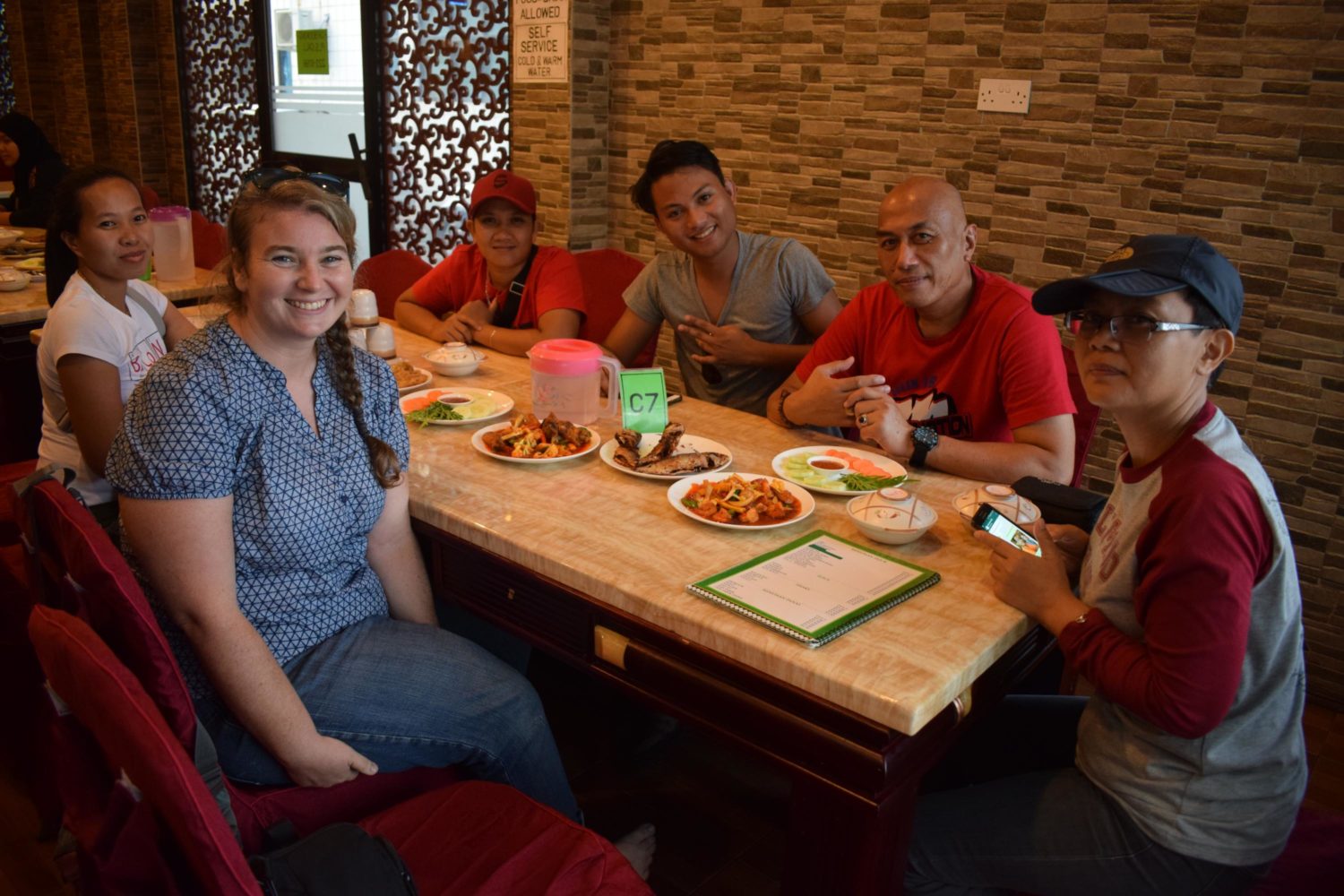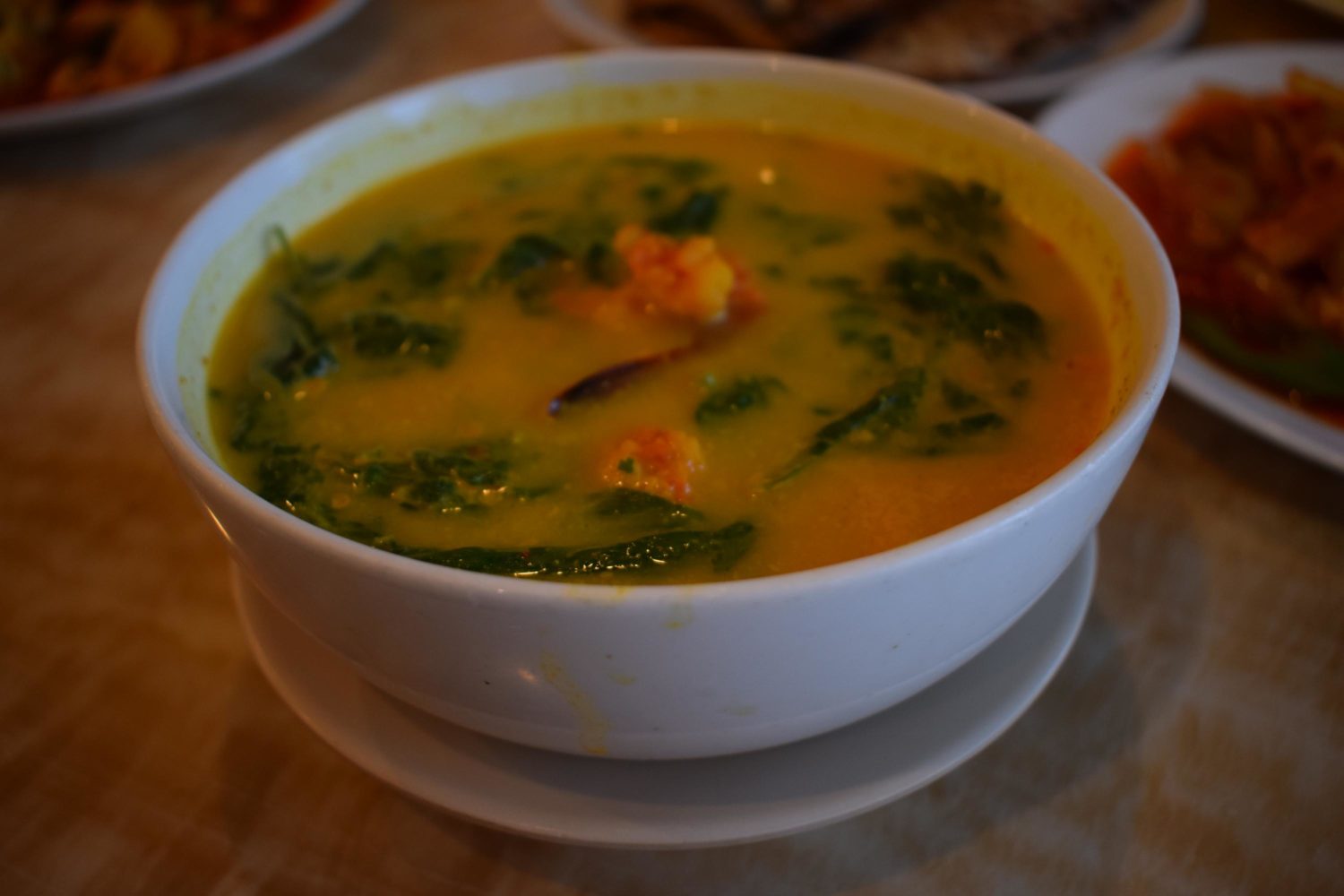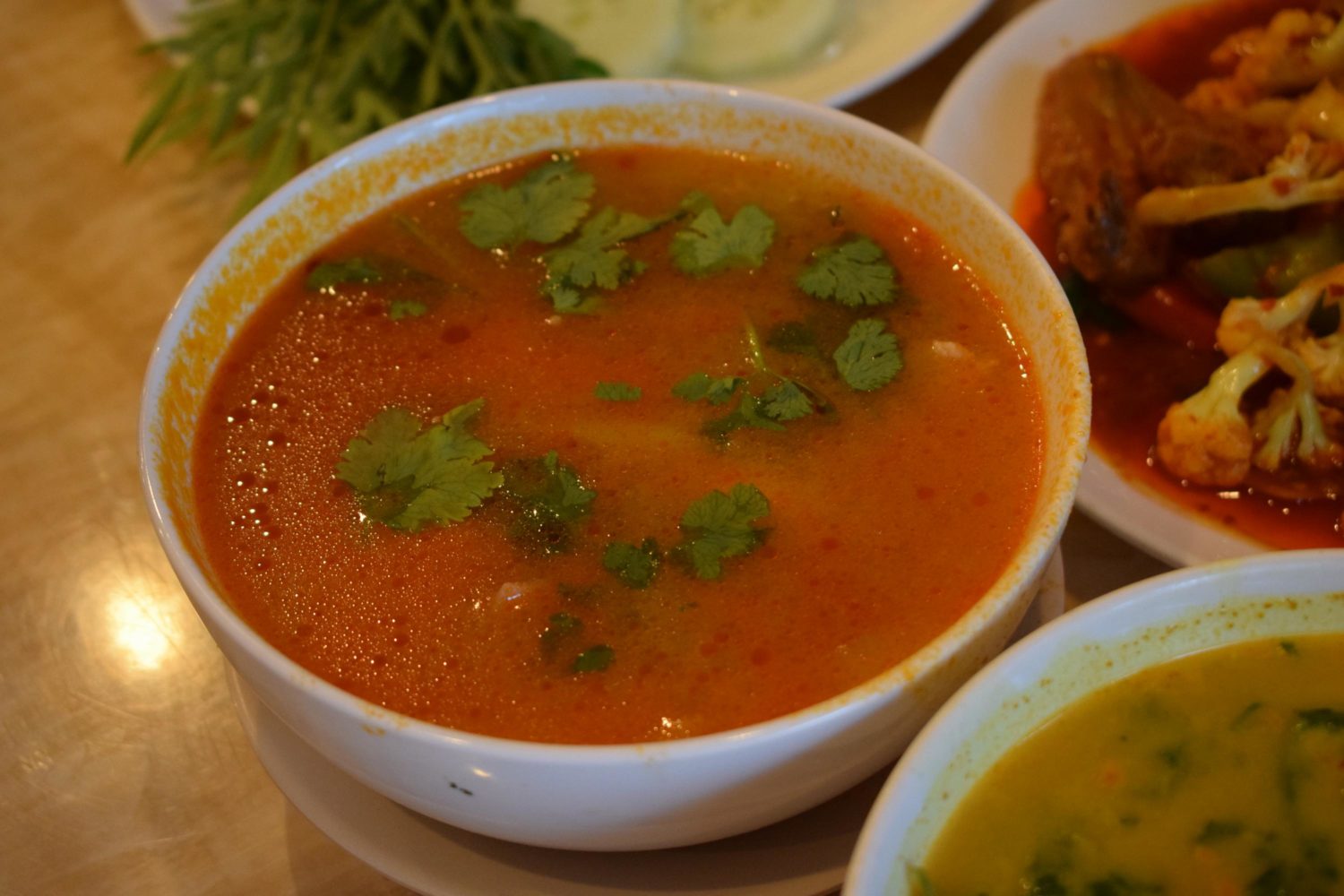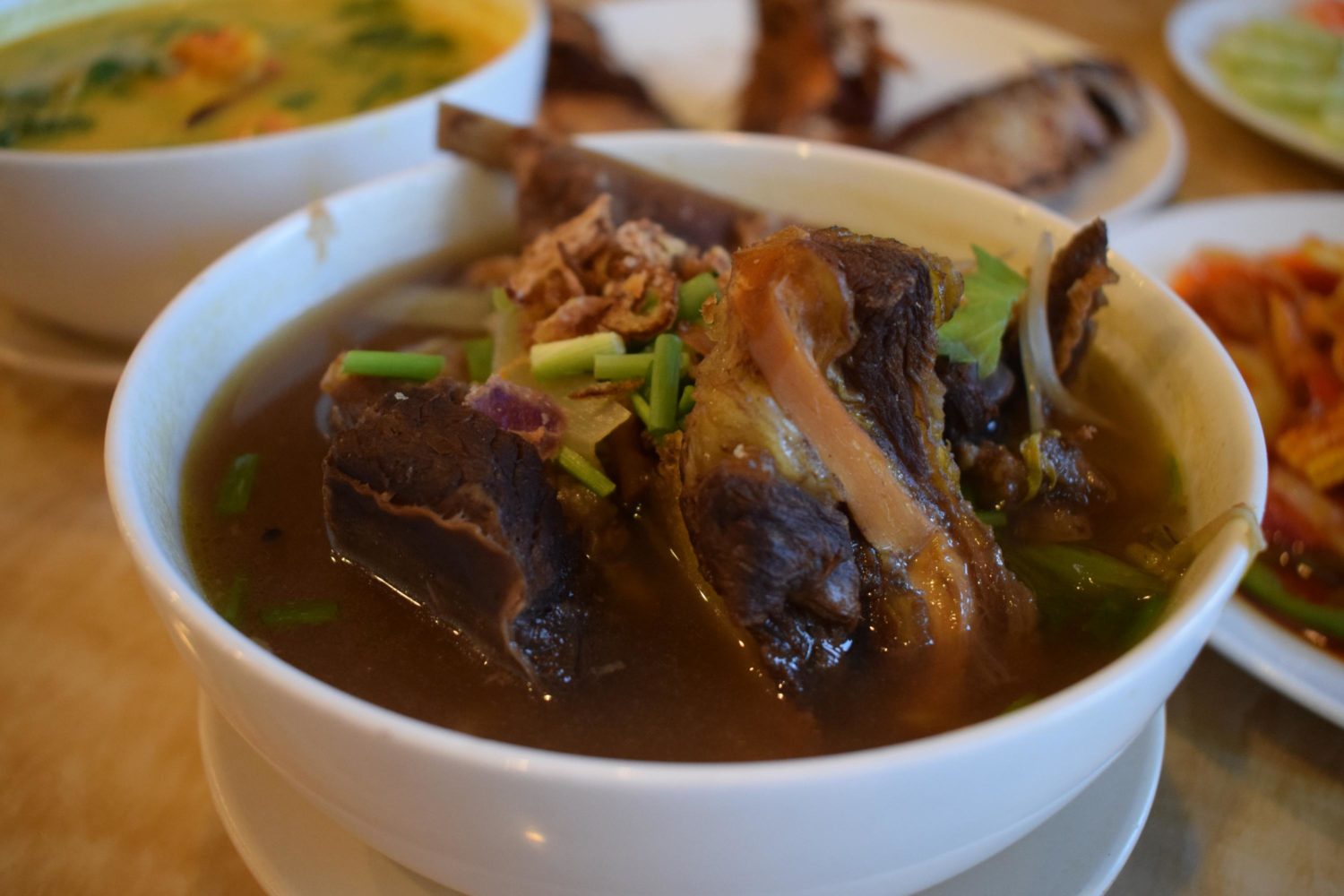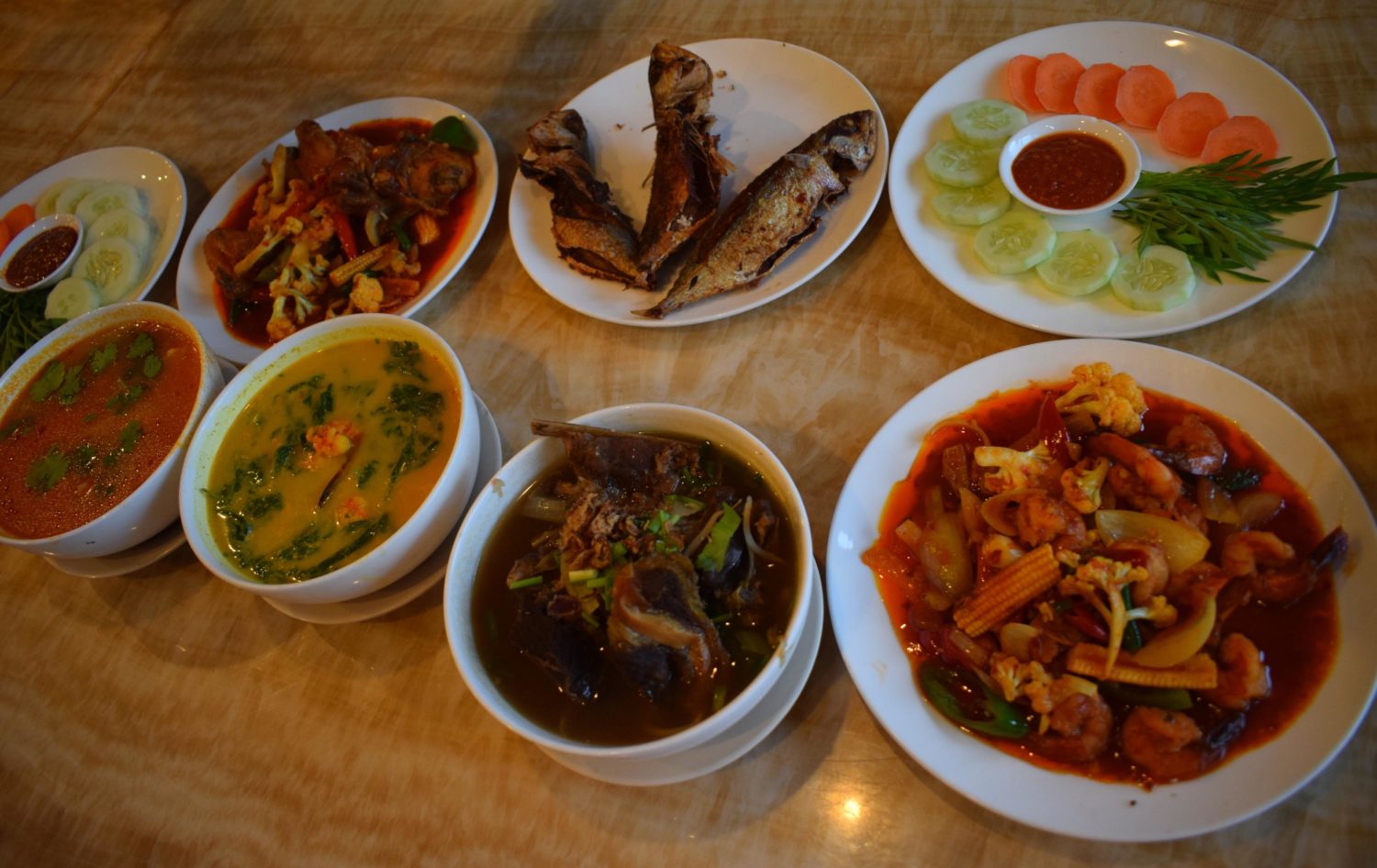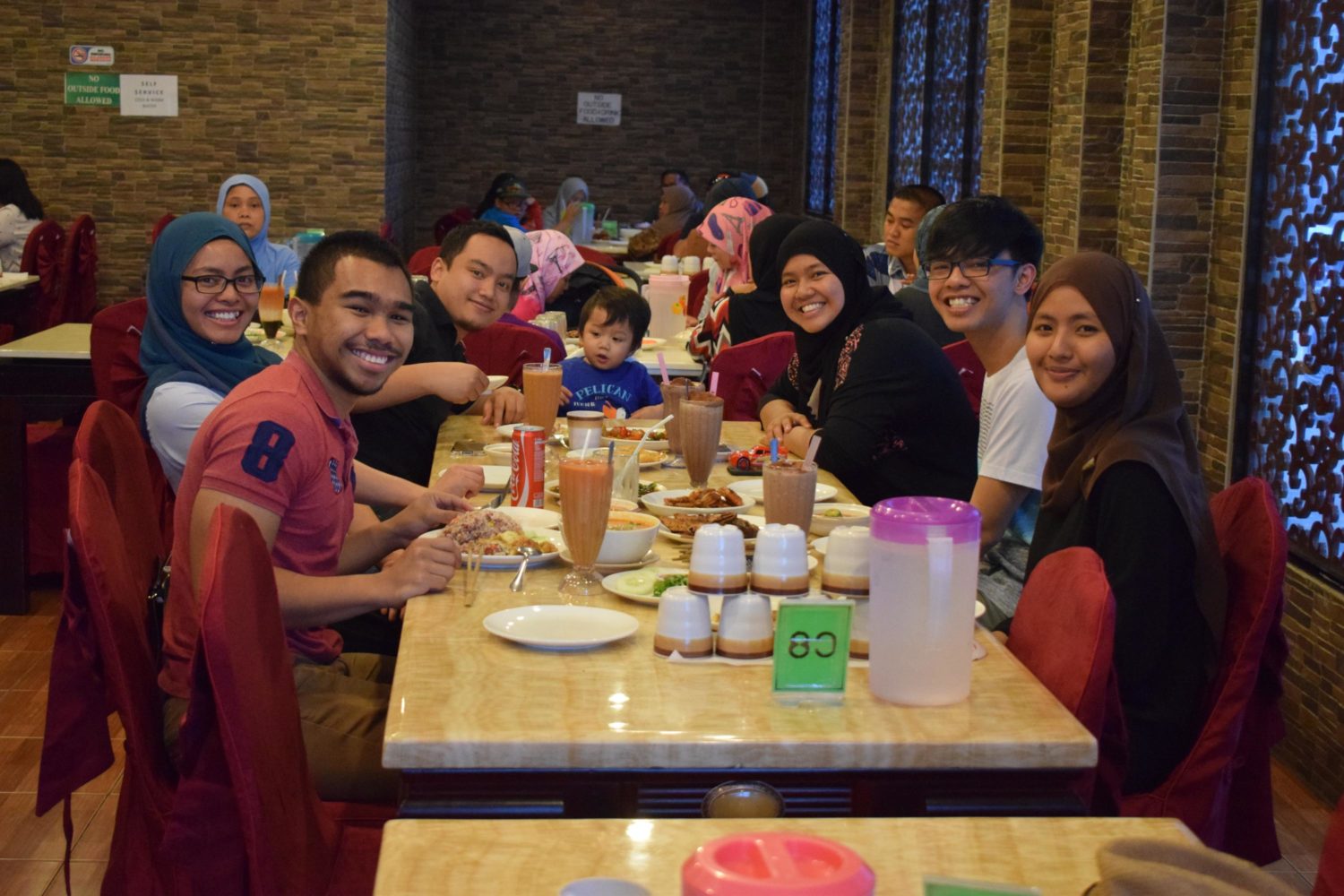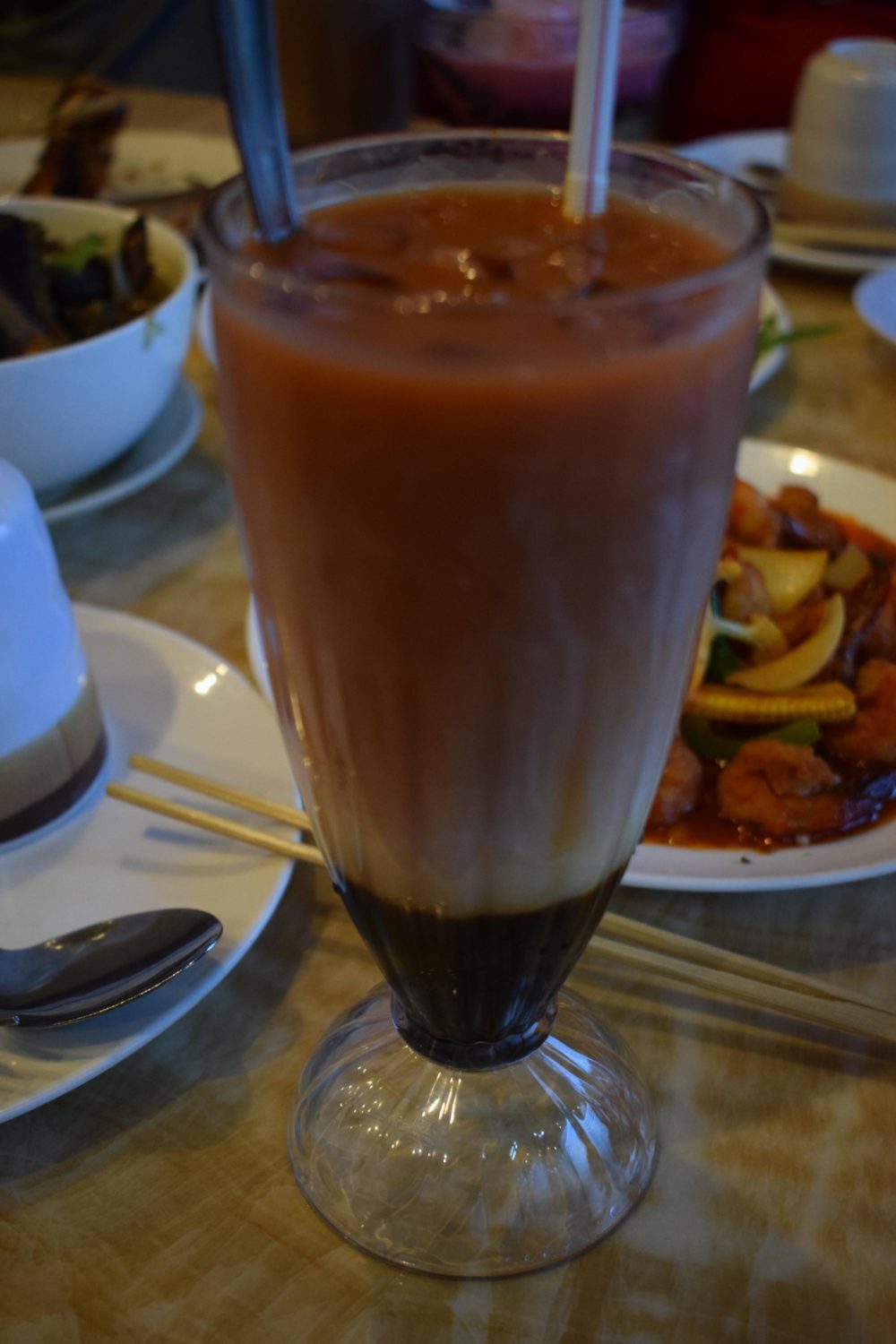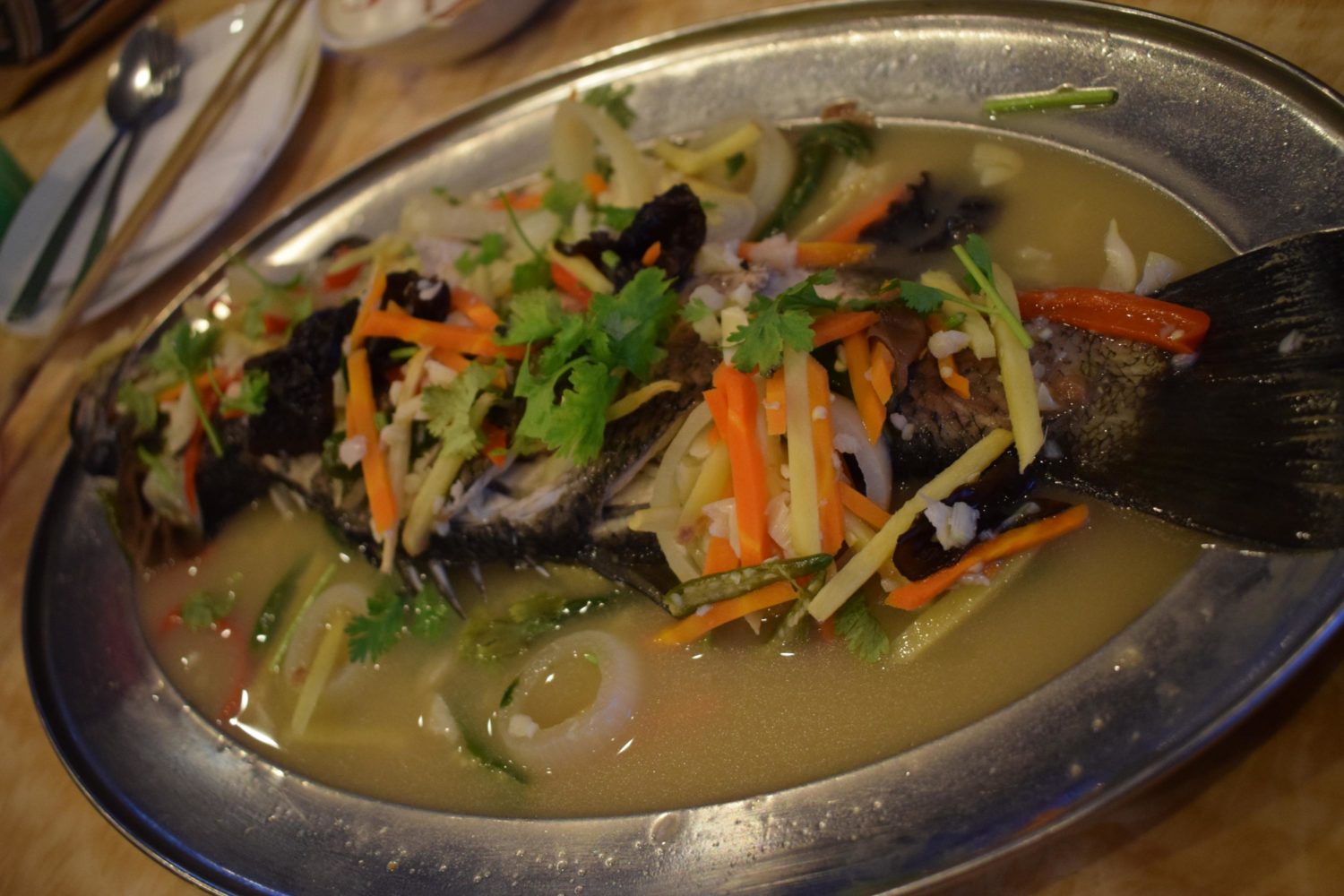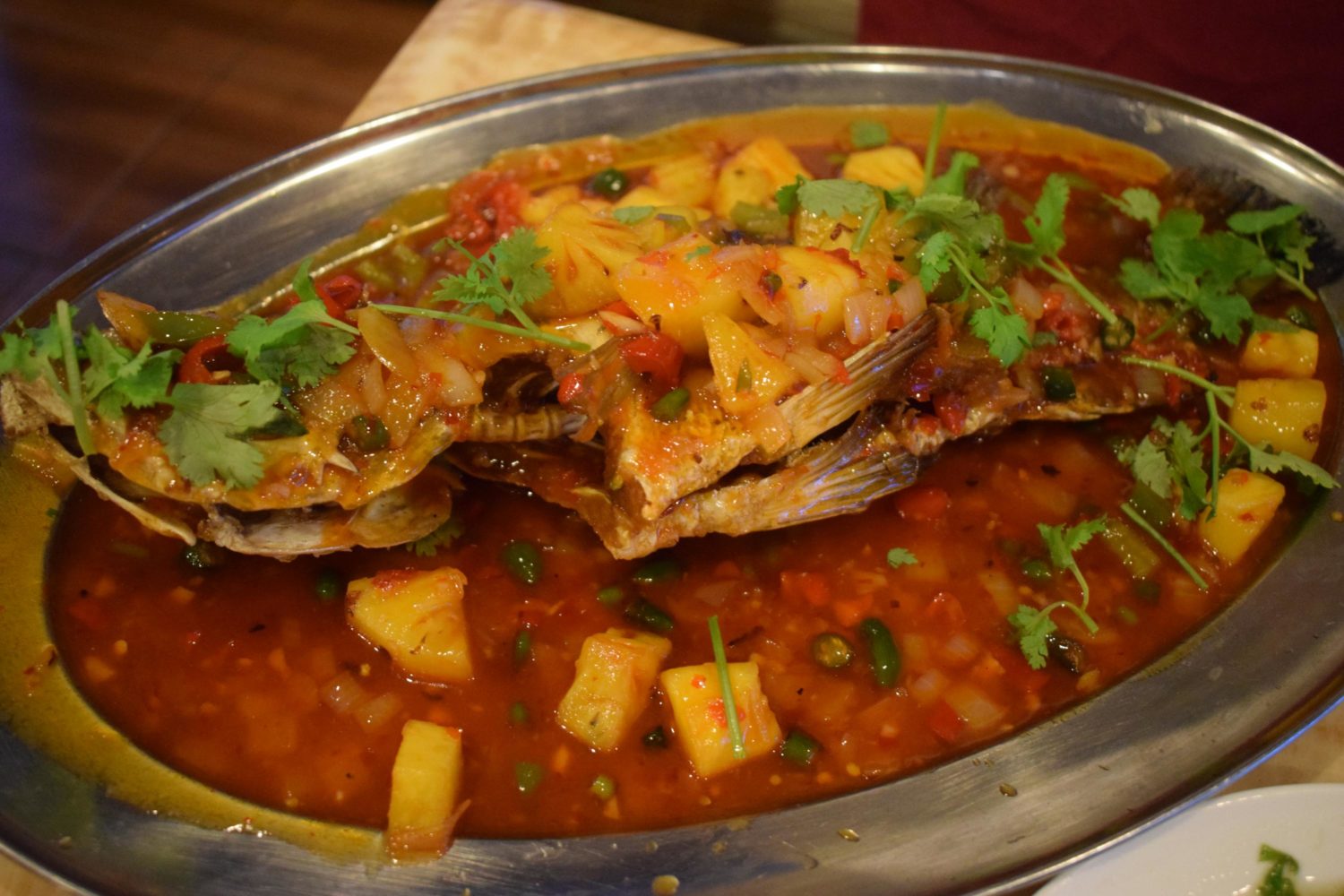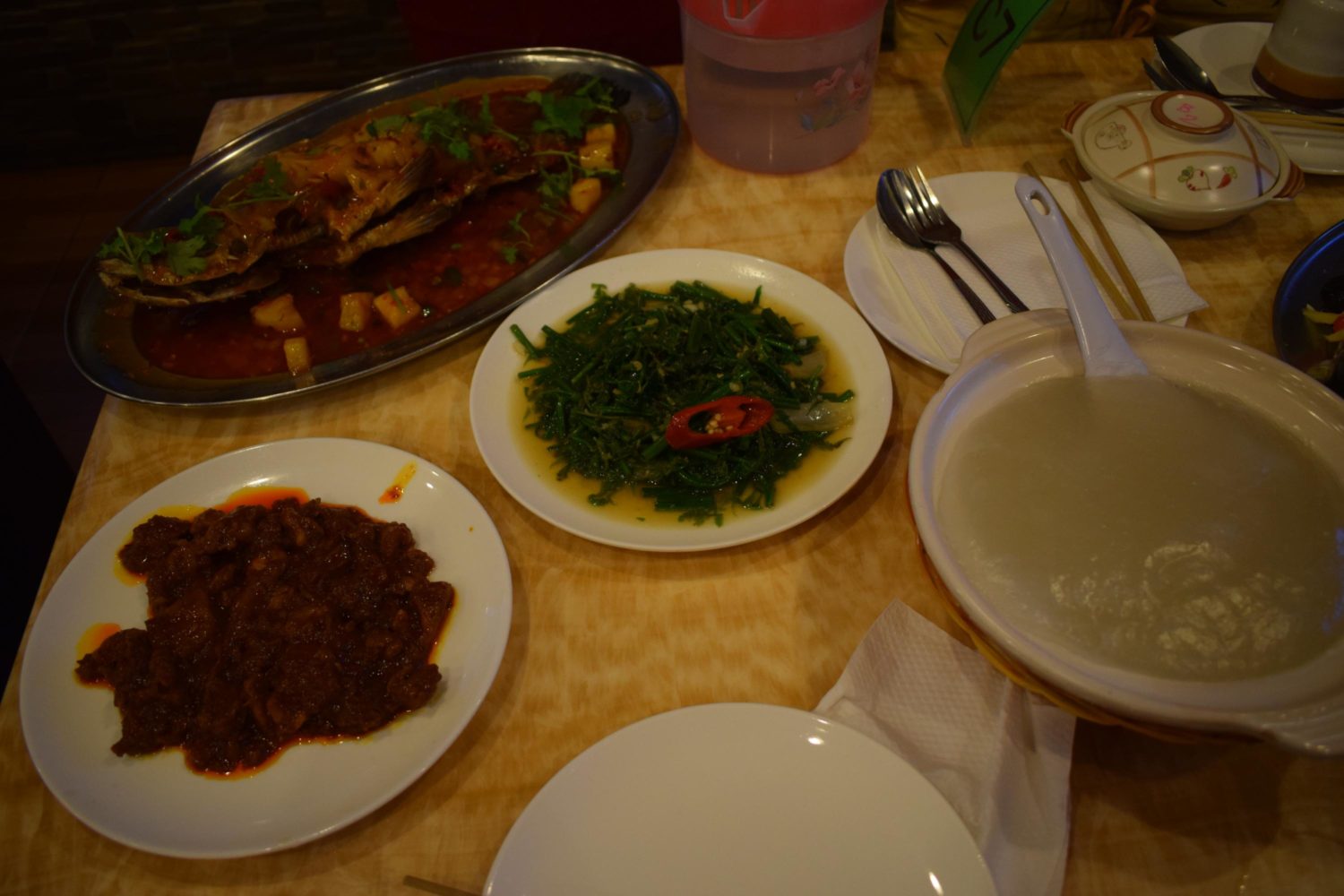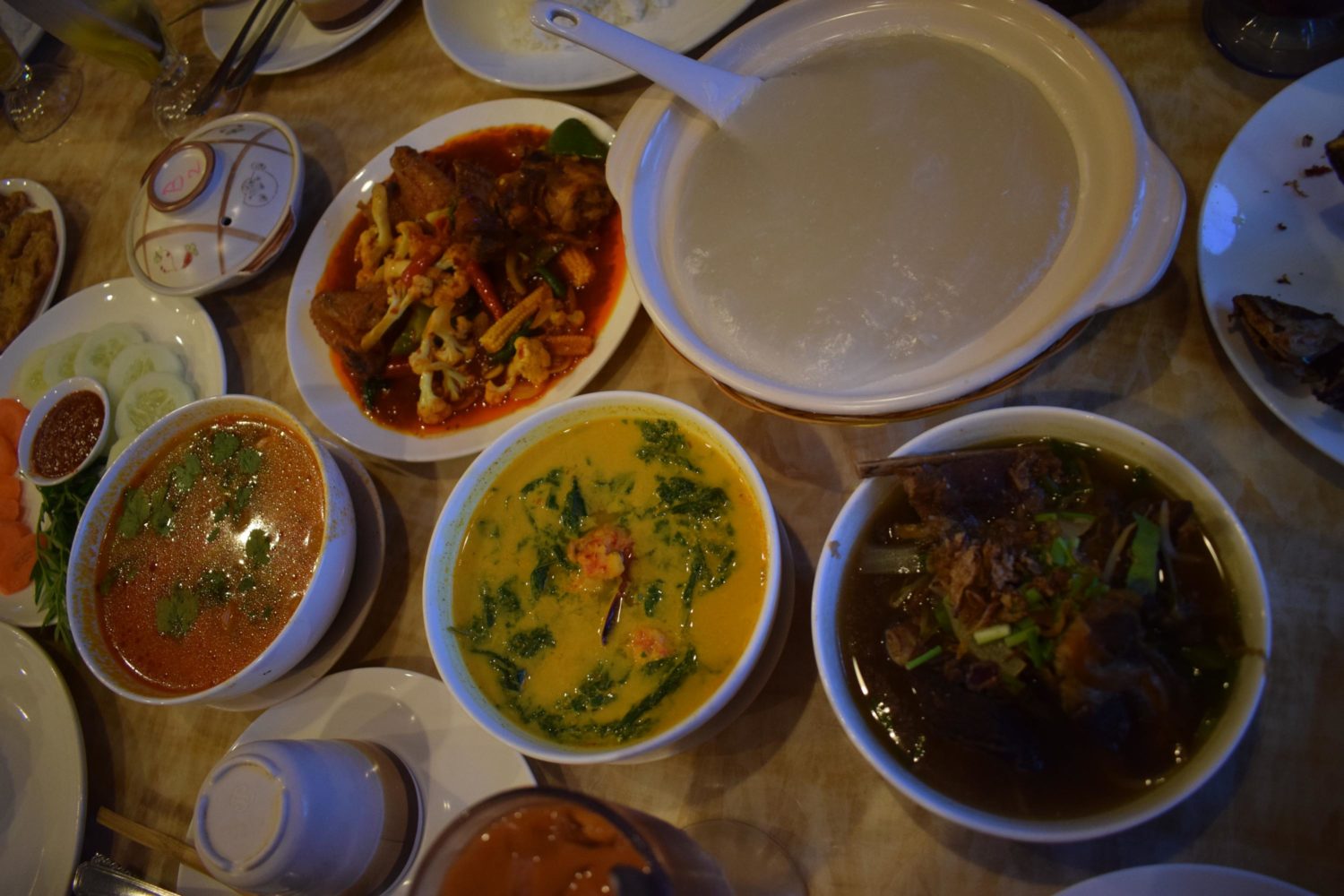 Serasa-Labuan-KK
Two days' visa stamp was almost over and we left Serasa at 08h30 onboard Seri Mutiara Express ferry. Ticket cost: 17 BN$. Cheaper if you book a roundtrip ticket for 29 BN$. You can book a ticket by Whatsapp at +673 8731299 or +6012 8438998. The ferry was comfortable and offers basic snacks. We had ample time to shop and dine at Labuan so my friends took advantage of the duty-free shopping. We never did since we're not into shopping. We just had lunch in an eatery and took a walk at the park. We arrived in KK City on time and immediately transferred to our hostel just a few meters away from Jesselton.