Seven years after we scaled the summits Kitanglad and Dulang-dulang, I always dreamt of visiting these two mountains to complete the Bukidnon mountain ranges. All these became possible with the efforts of my 2 good couchsurfer friends Ian and Troy. We planned to celebrate the Christmas eve at these 2 summits but unfortunately, the guides weren't available so we moved it on the 25th.
Malaybalay to Pangantucan
It was still dark when we left Malaybalay City and took the shortcut Guinoyuran road traversing the mountains and endless pineapple farms in Valencia City and exited in Brgy. Kuya, Maramag. A few kilometers to the jump-off point in Mendis, Pangantucan. Instead of saving time, we spent more than an hour waiting for our right rear tire to get a fix at the vulcanizing shop. We never noticed our mutilated tire until we got in Brgy. Kuya. My friends suspected it was purposely done by some people who just wanted to trip. So if you are driving, better use the national road.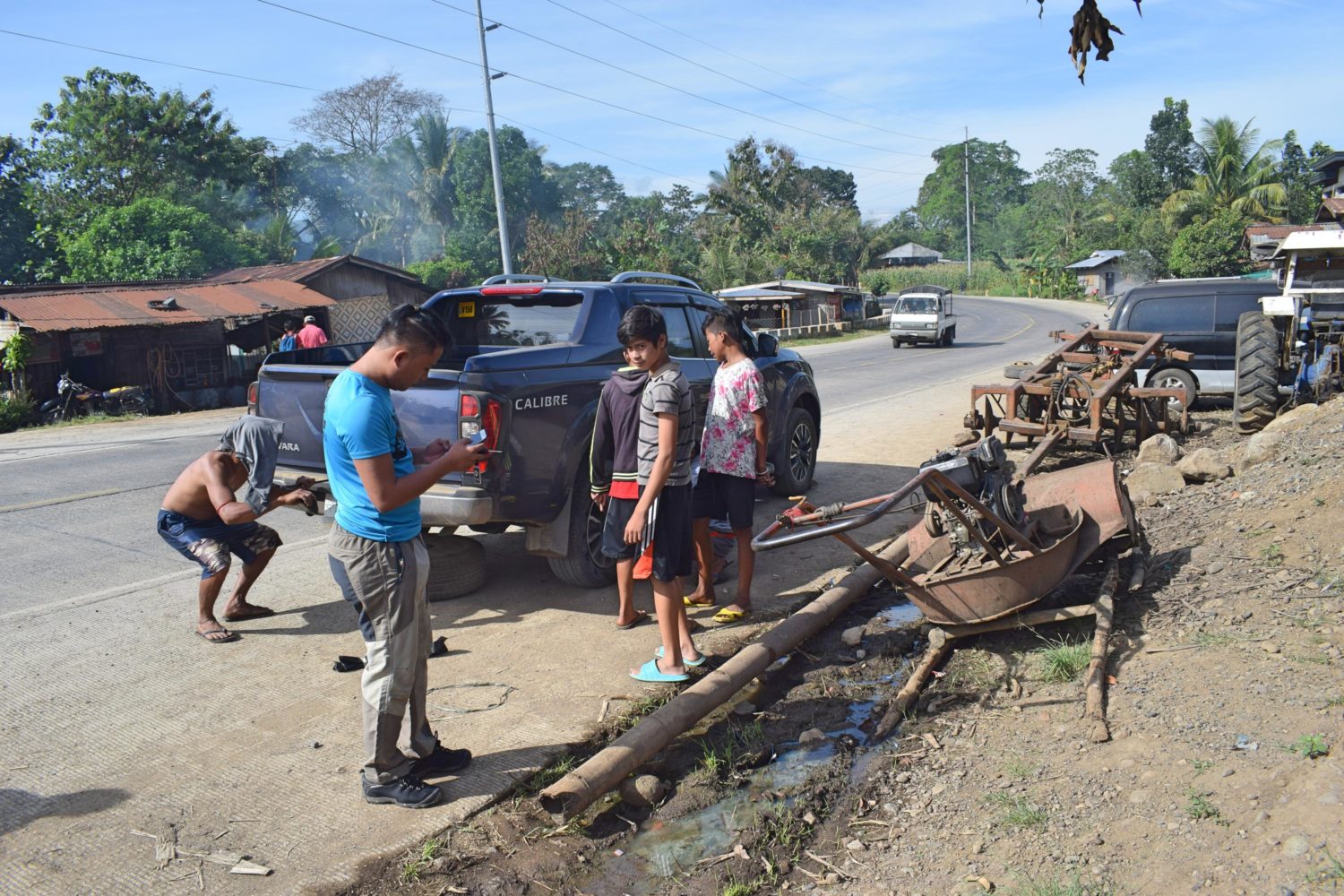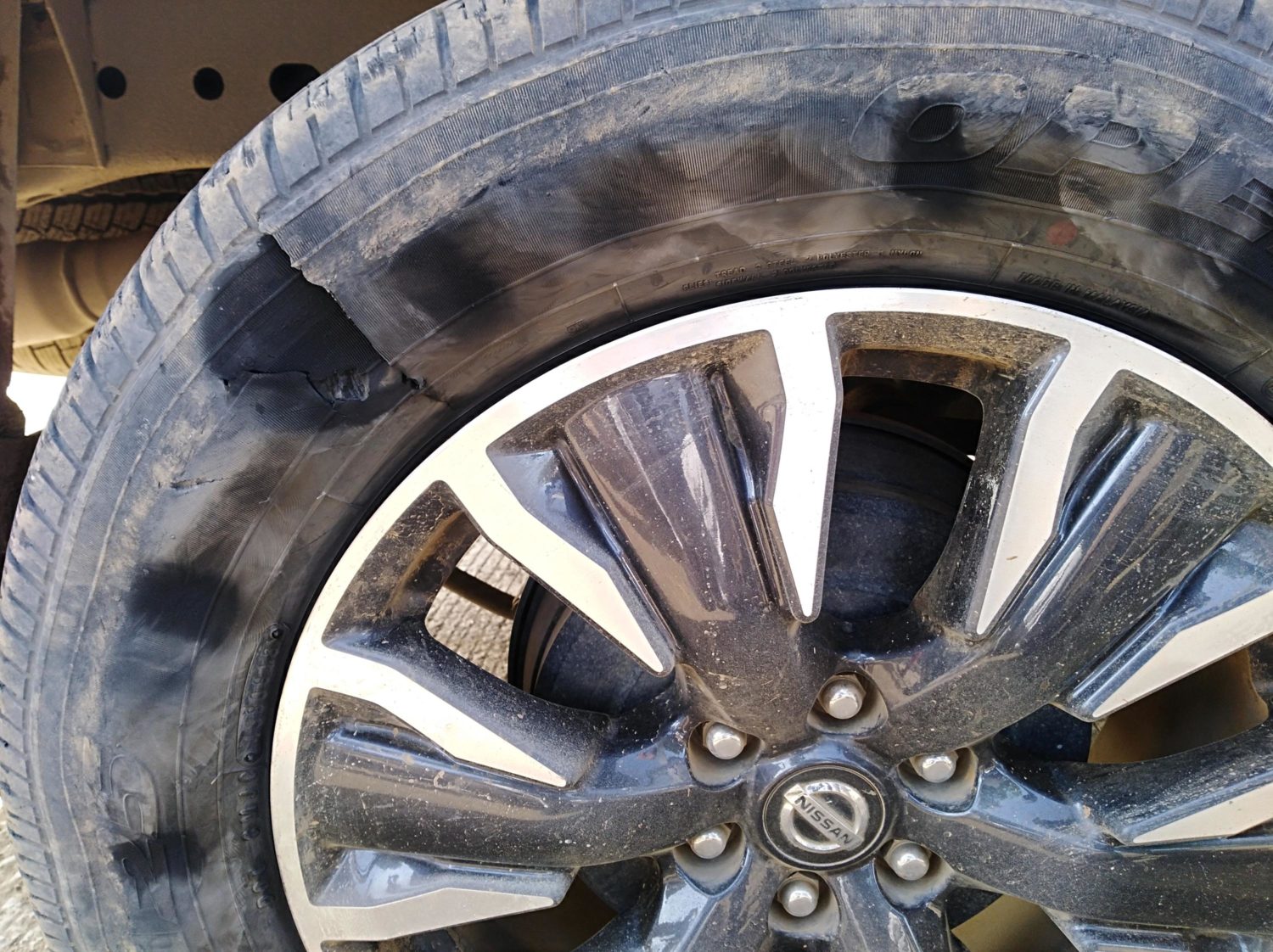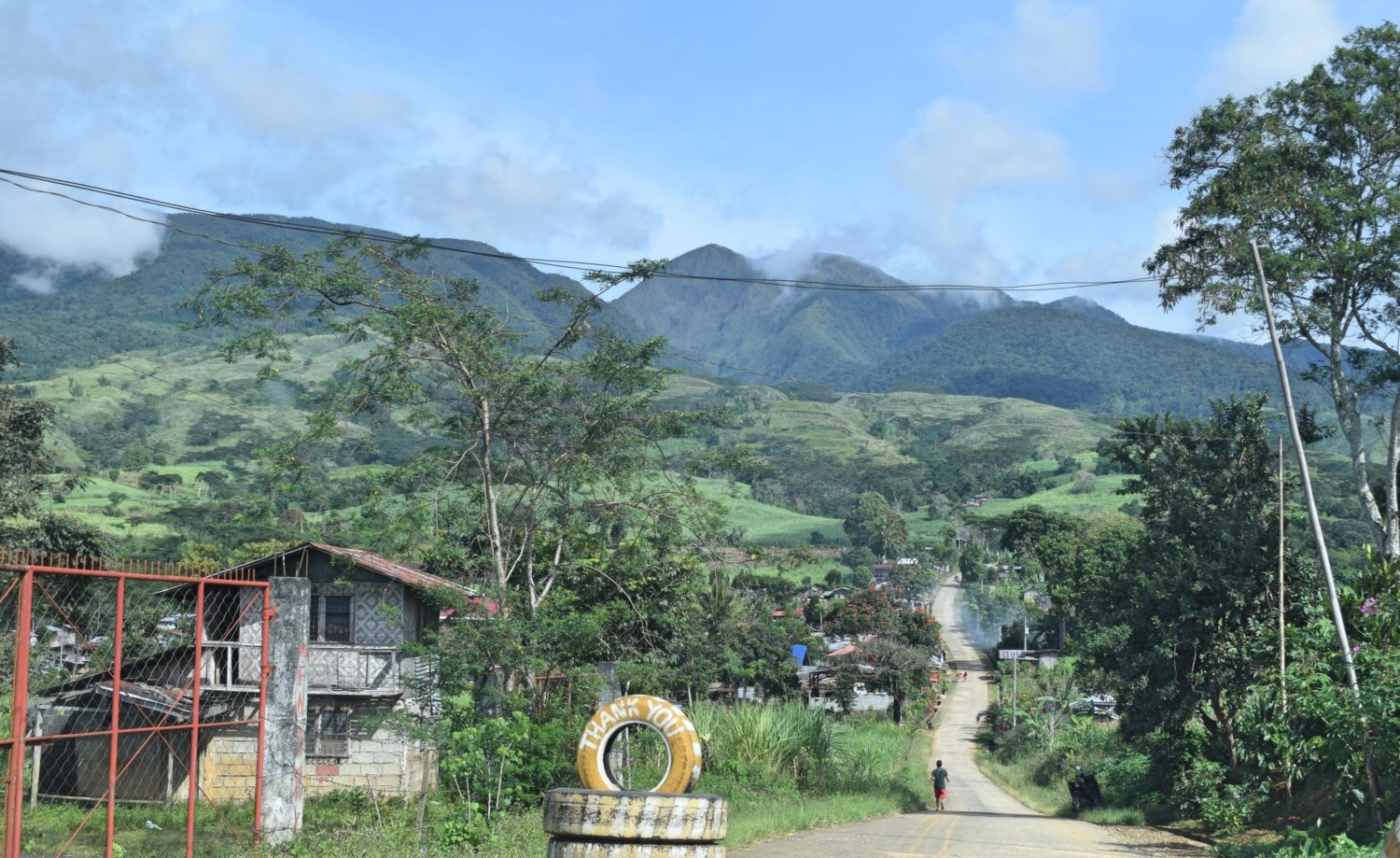 After a few briefings from the barangay chief, settled the accounts payable and bought some basic supplies, we were so excited to start the trek. It was exactly 10:30 AM when we left Brgy. Mendis. Along the trails, we crossed a small river bridge made from big cuts of bamboo tied with huge vines.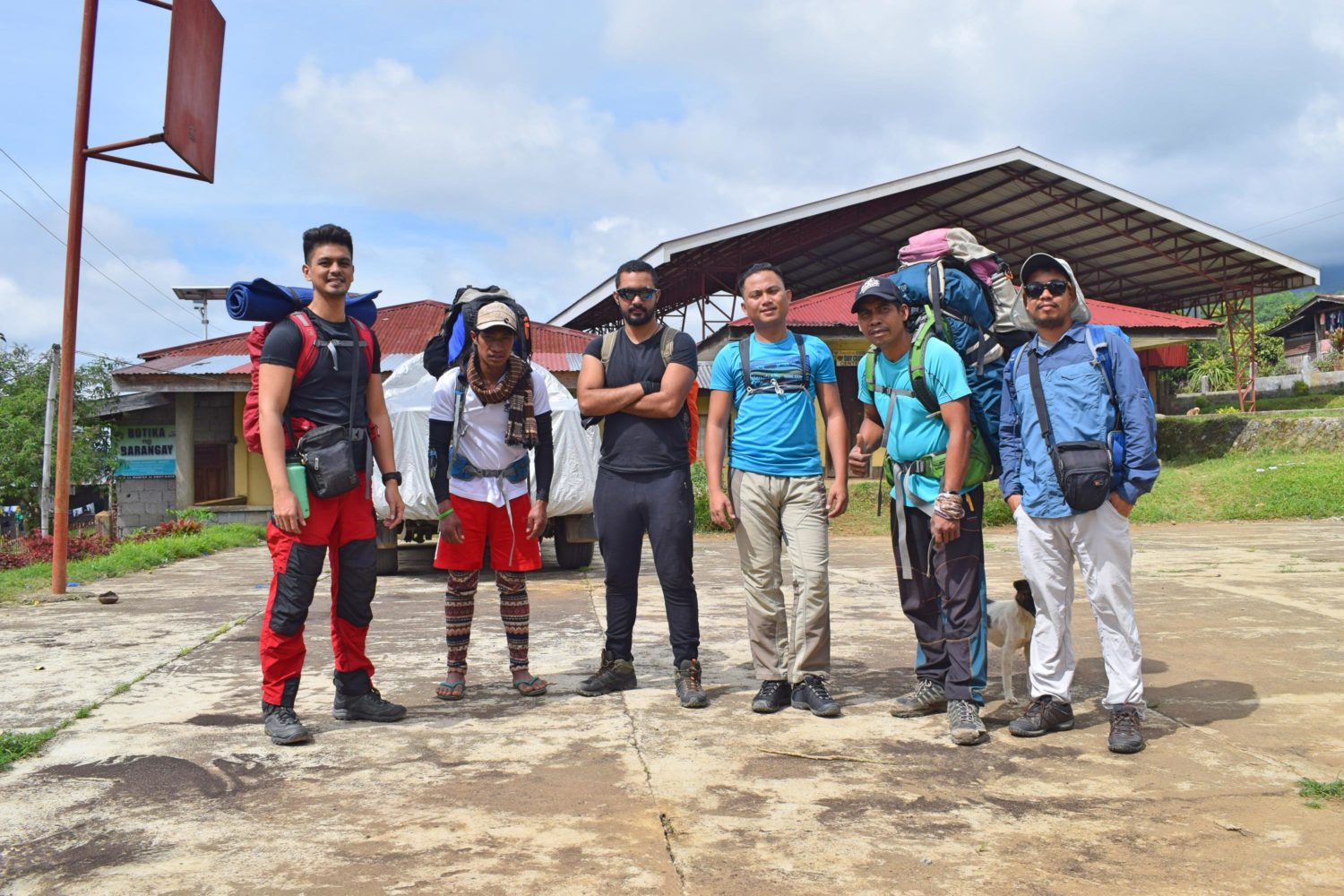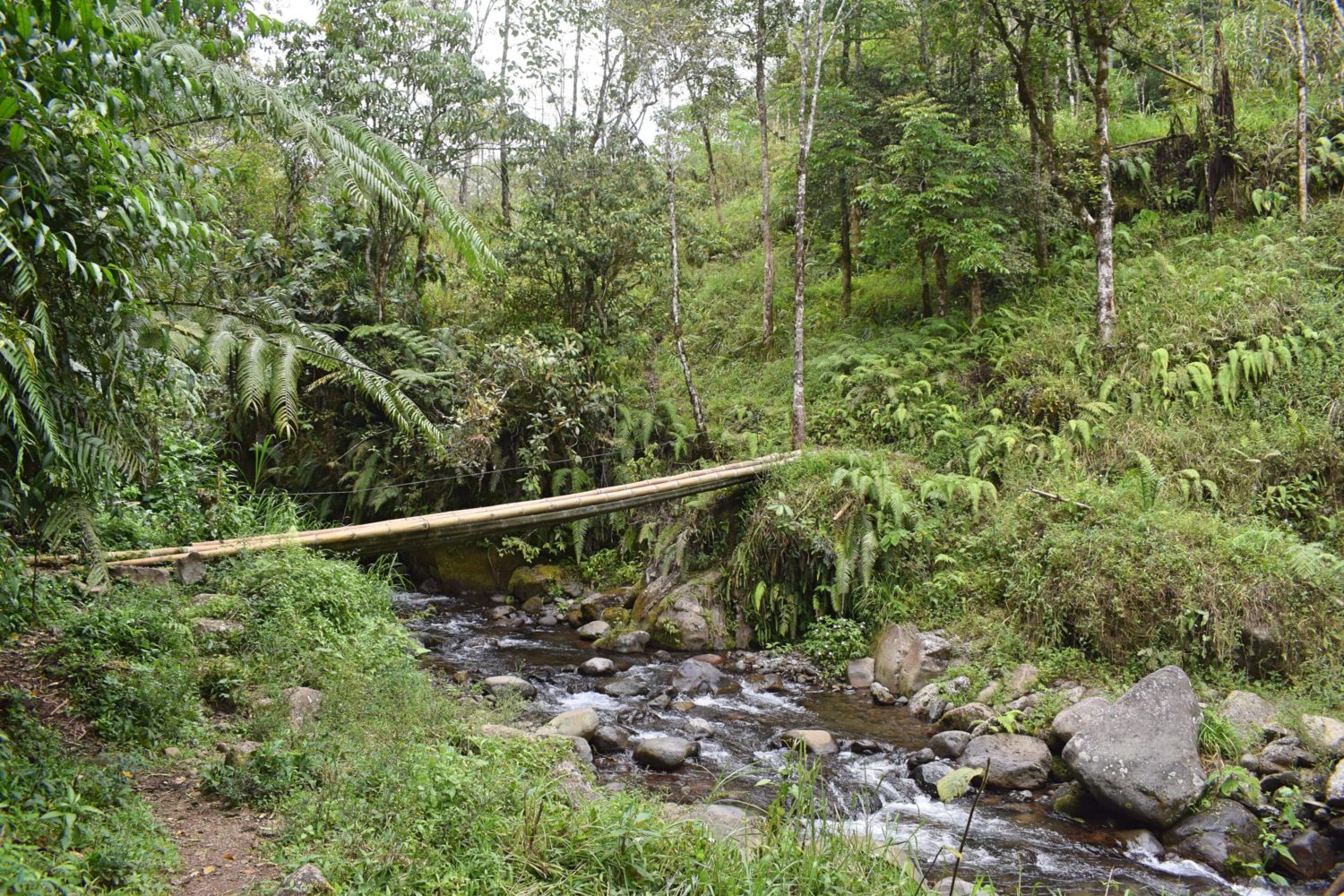 The trail was dry and a bit covered with fire trees and a series of coffee plantations and bamboo grooves. More than an hour and we reached the view deck site. From there, we spent a lovely afternoon siesta and starry night. Take note that there are only a few designated campsites in this mountain for security purposes. The local government unit and municipal tourism decided to designate specific campsites 4 years after the June 2014 encounter between rebels and government troops.  Unlike before, you can camp anywhere. After the nap, I prepared dinner while watching the lovely sunset.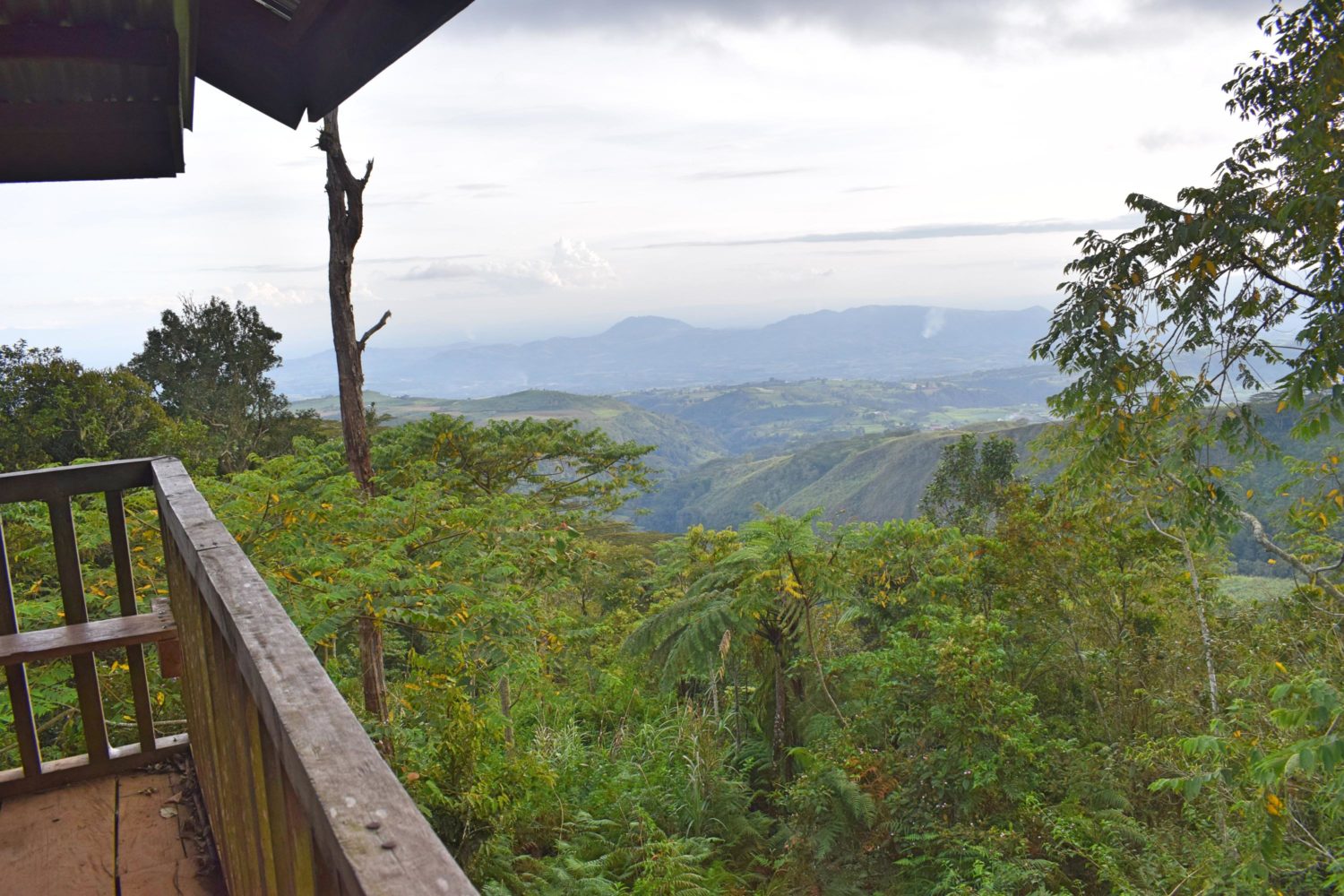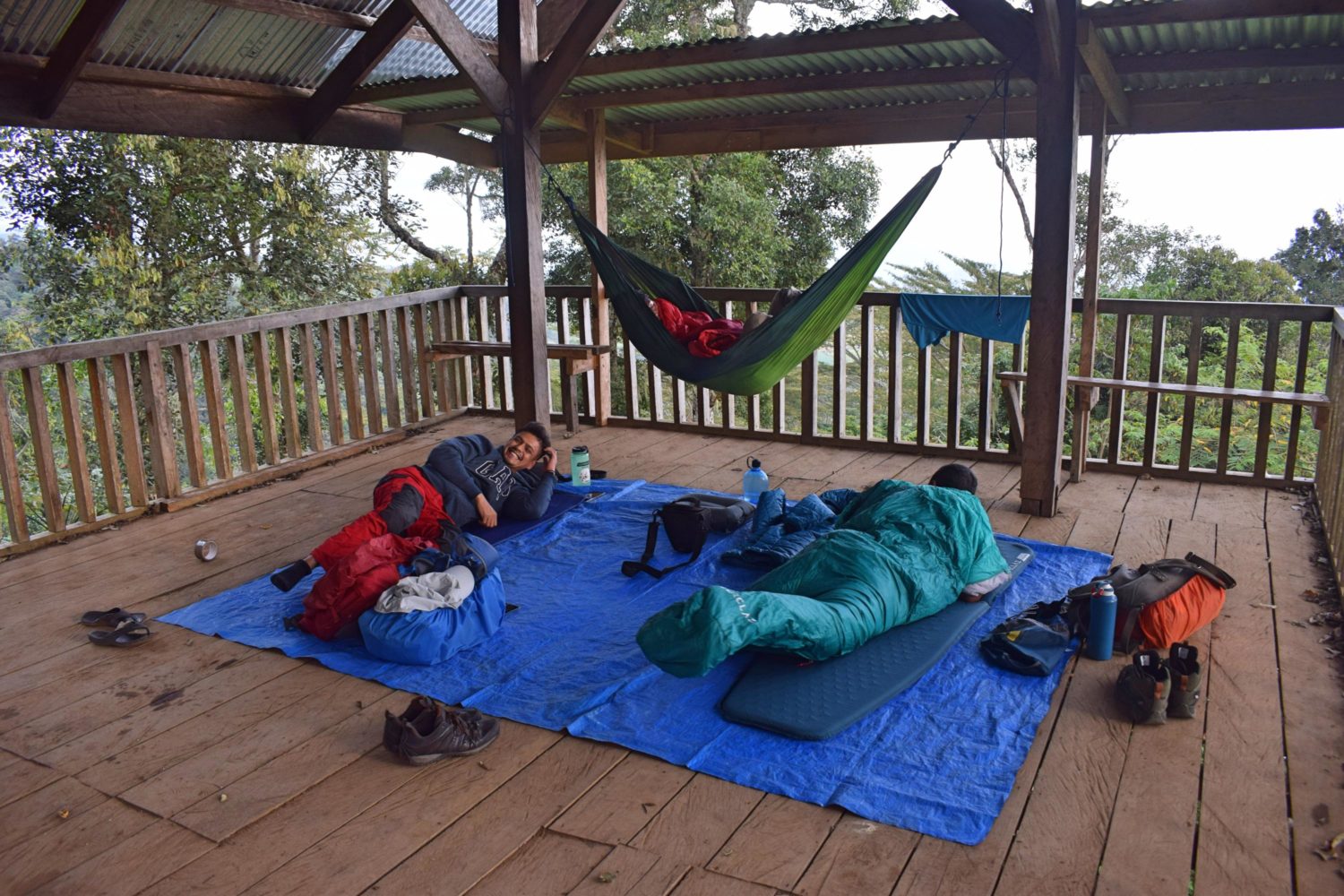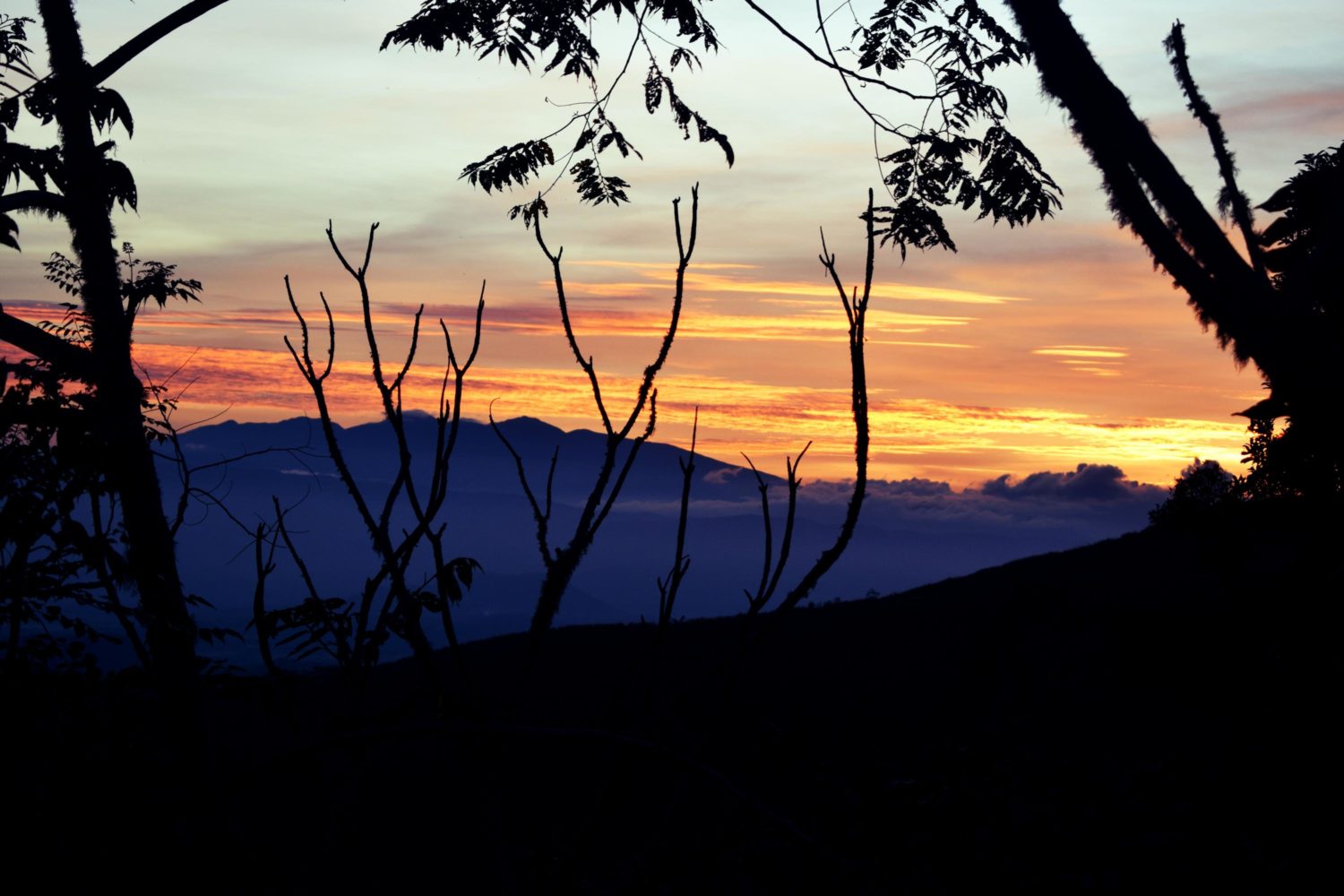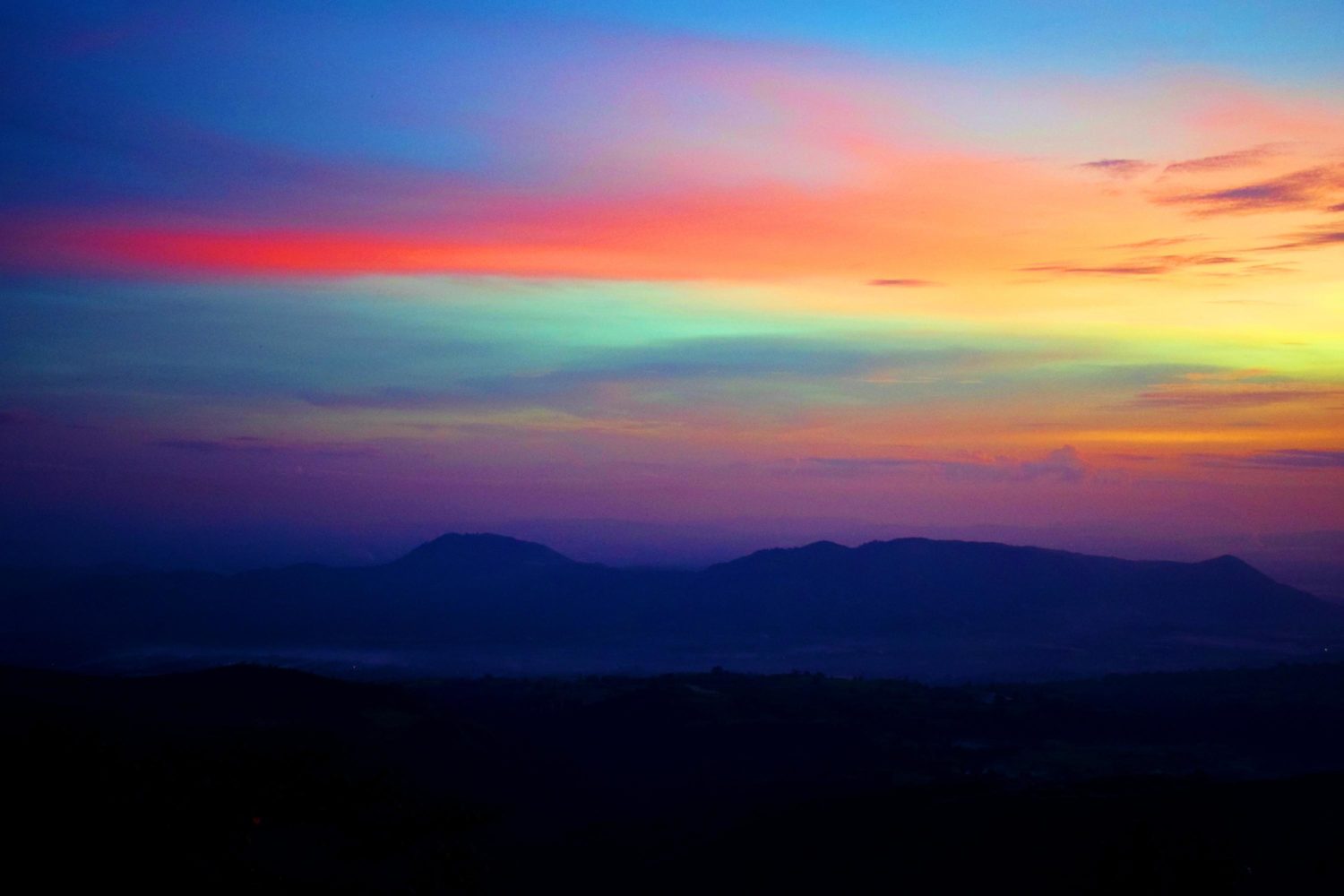 View Deck to Bamboo Campsite
Wake up call at 0200H, prepared breakfast and left at 0400H. The weather was dry and cold which was favorable for us. Among all the mountains in the Philippines, Kalatungan-Wiji is the most detailed mountain when it comes to trail signs. Campsites and rest areas are well-described even the distance and trekking time. So there's no more reason to ask the guide. I really admired this engineer who made the signs.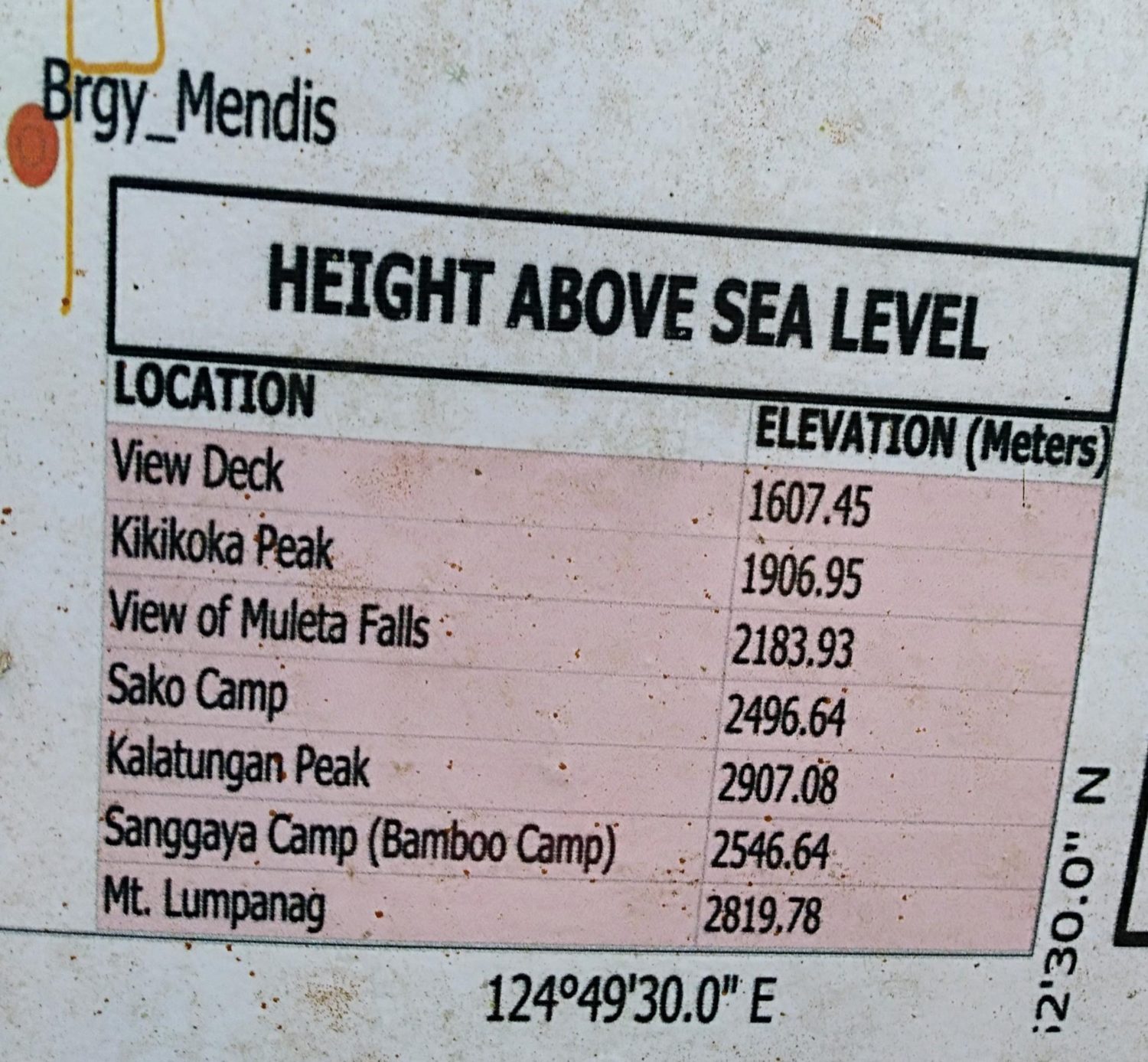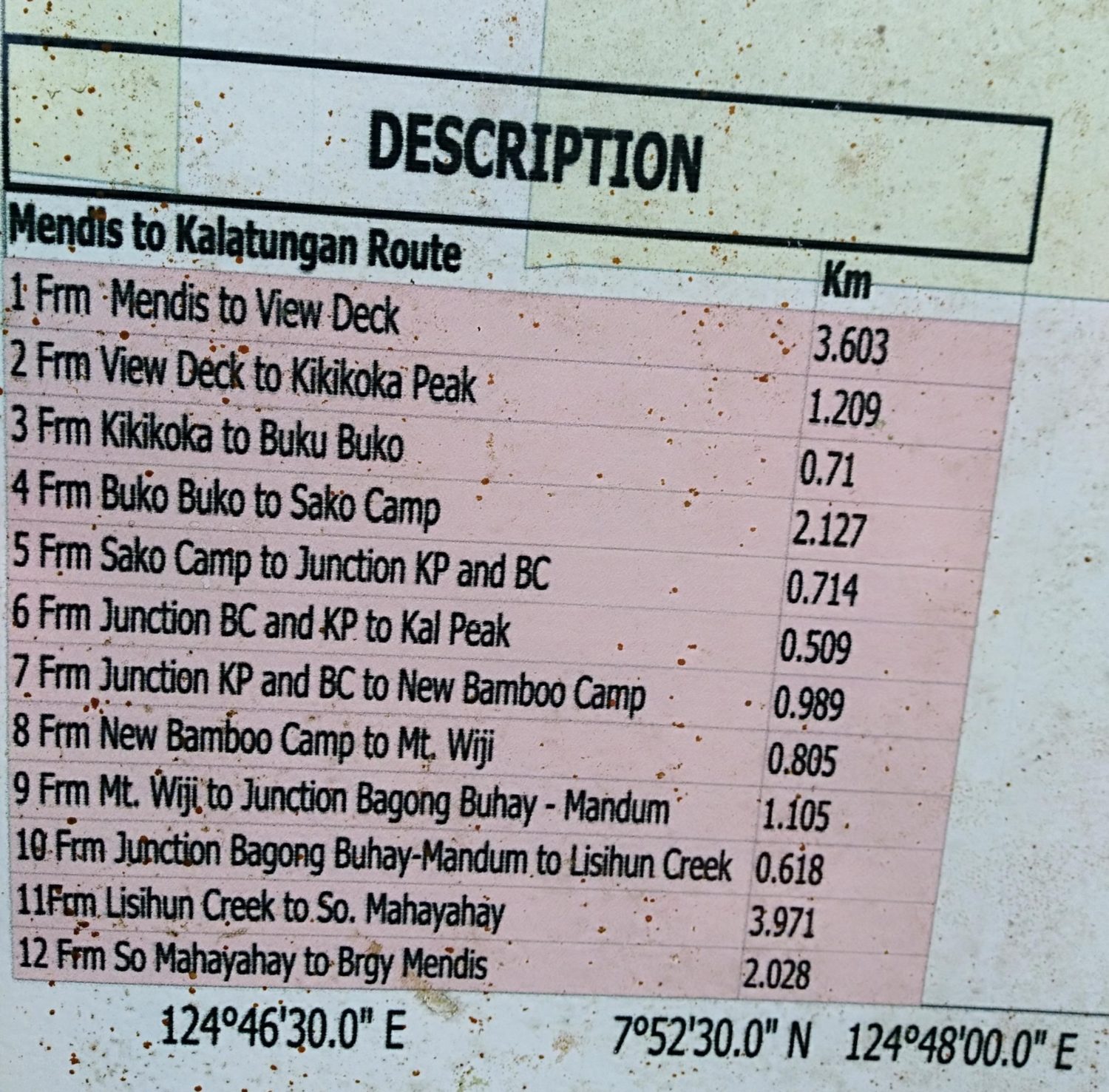 Fifty-five minutes from view deck, we arrived at Kikikoka campsite and took 5 minutes of rest. According to our guide, Kikikoka is a Lumad (indigenous tribe comprised of 13 ethnic groups in Mindanao) term which means fairies. It was believed that this campsite is a paradise of fairies resting and interacting harmoniously with nature.
At 0600H, we arrived at the next campsite called Buko Buko sa Anay which literally means mother pig backbone. In ancient times, Lumads found the backbone of the big female wild boar which was believed to be the biggest boar in the forest.  15 minutes later, the view of Muleta Falls captivated our attention so we took another 5 minutes rest.
At 0900H, we reached Junction Sanggaya campsite, cook lunch and proceeded to Kalatungan summit assault which is 40 minutes away from Sanggaya. After a small photo session and small rest, we went back to Sanggaya and continued to Bamboo campsite in less than an hour. Be careful when approaching Bamboo campsite since there's plenty of soft ground like peat bogs.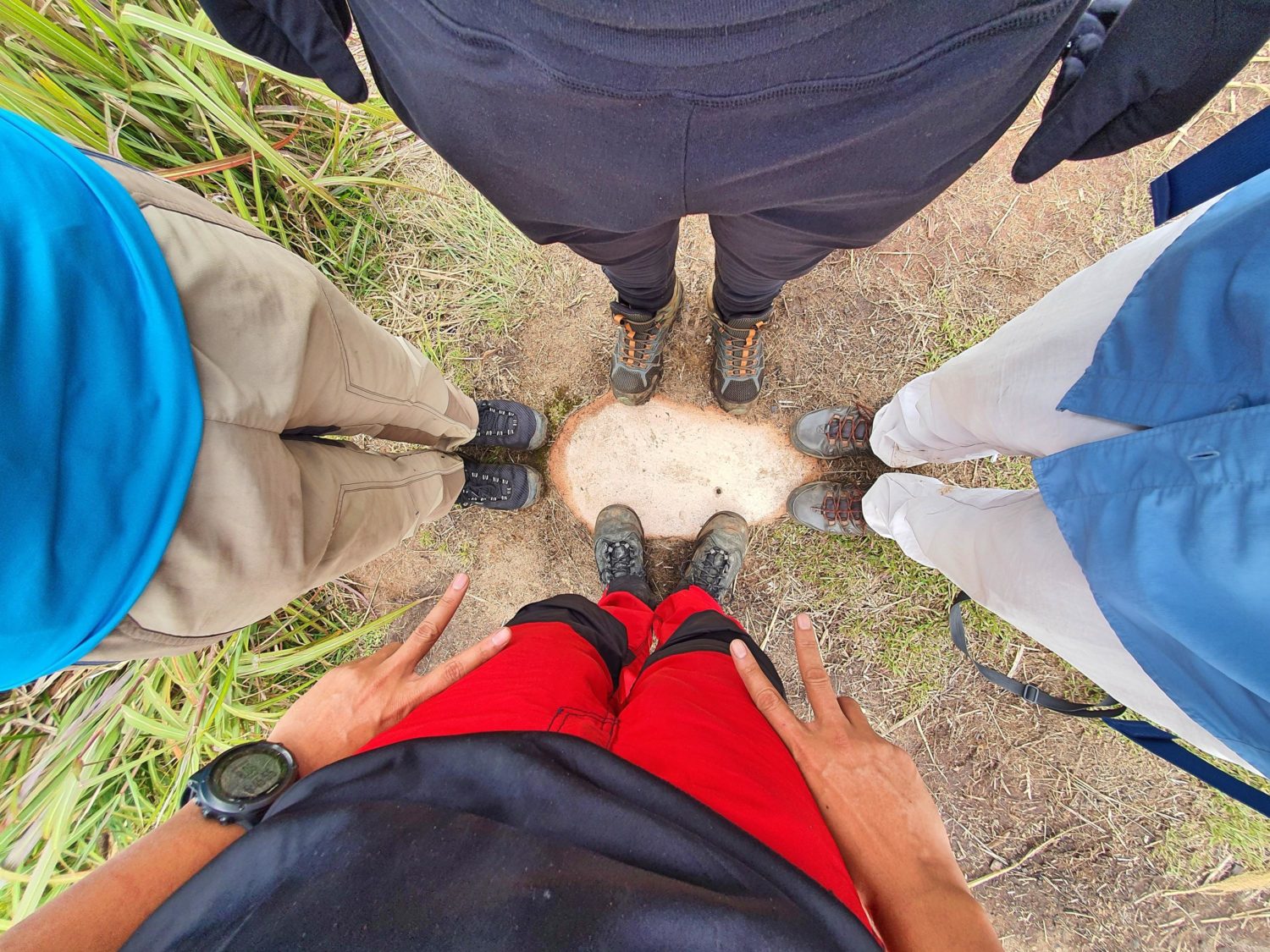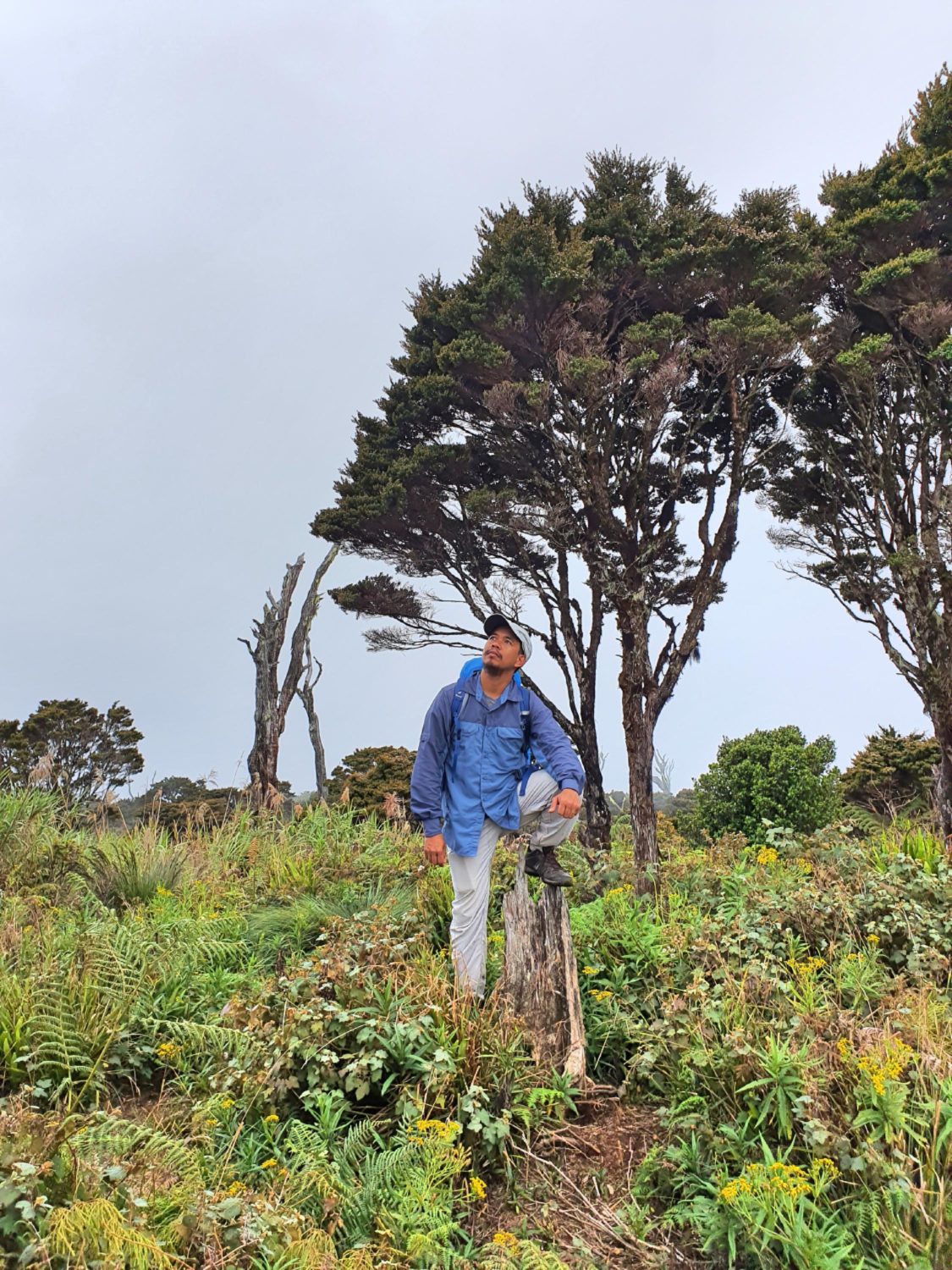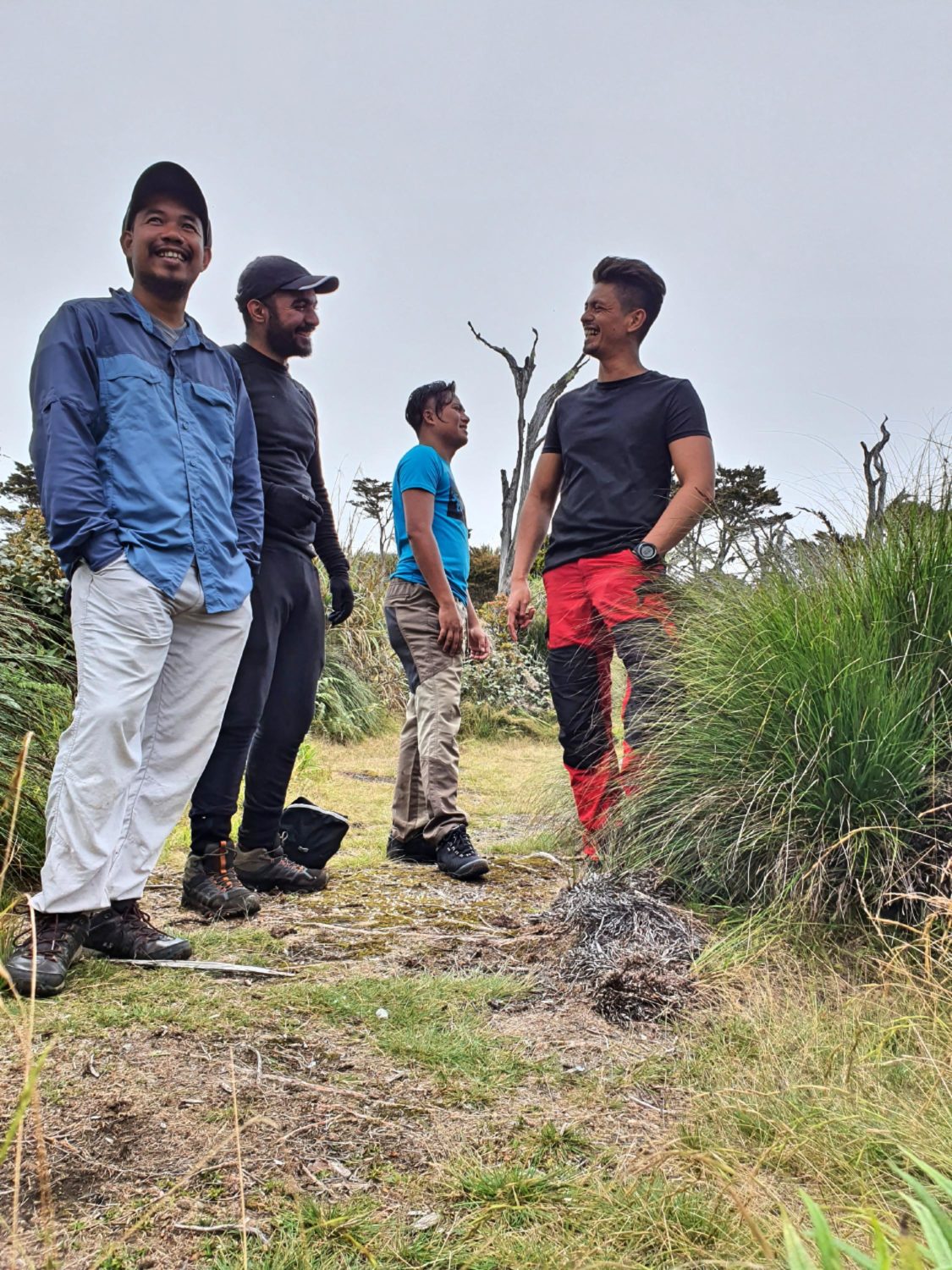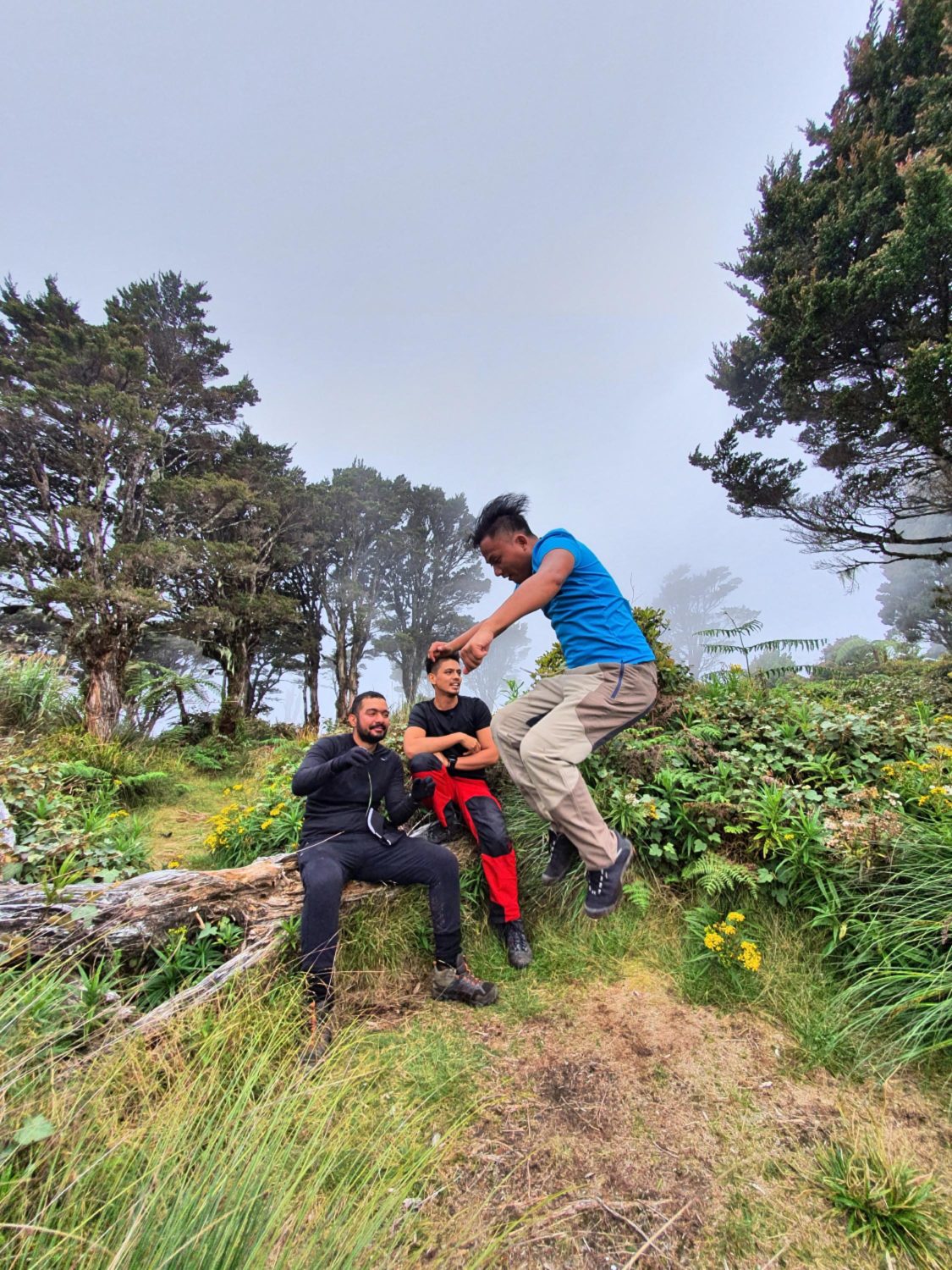 Bamboo Campsite to Mendis
We never felt stressed with this climb. Wake up call at 0400H and left the campsite at 0625H. We finished most of our food supplies since we expected to be back in the afternoon in Mendis.  In 1 hour, we reached the Lumpanag (Wiji) summit, took photos and continued the descent passing 2 danger zones. The mossy forest trail ended as we approached Lisihun creek. At 1157H, we found ourselves in Mendis sipping a cold glass of Coca-Cola and leftover bread.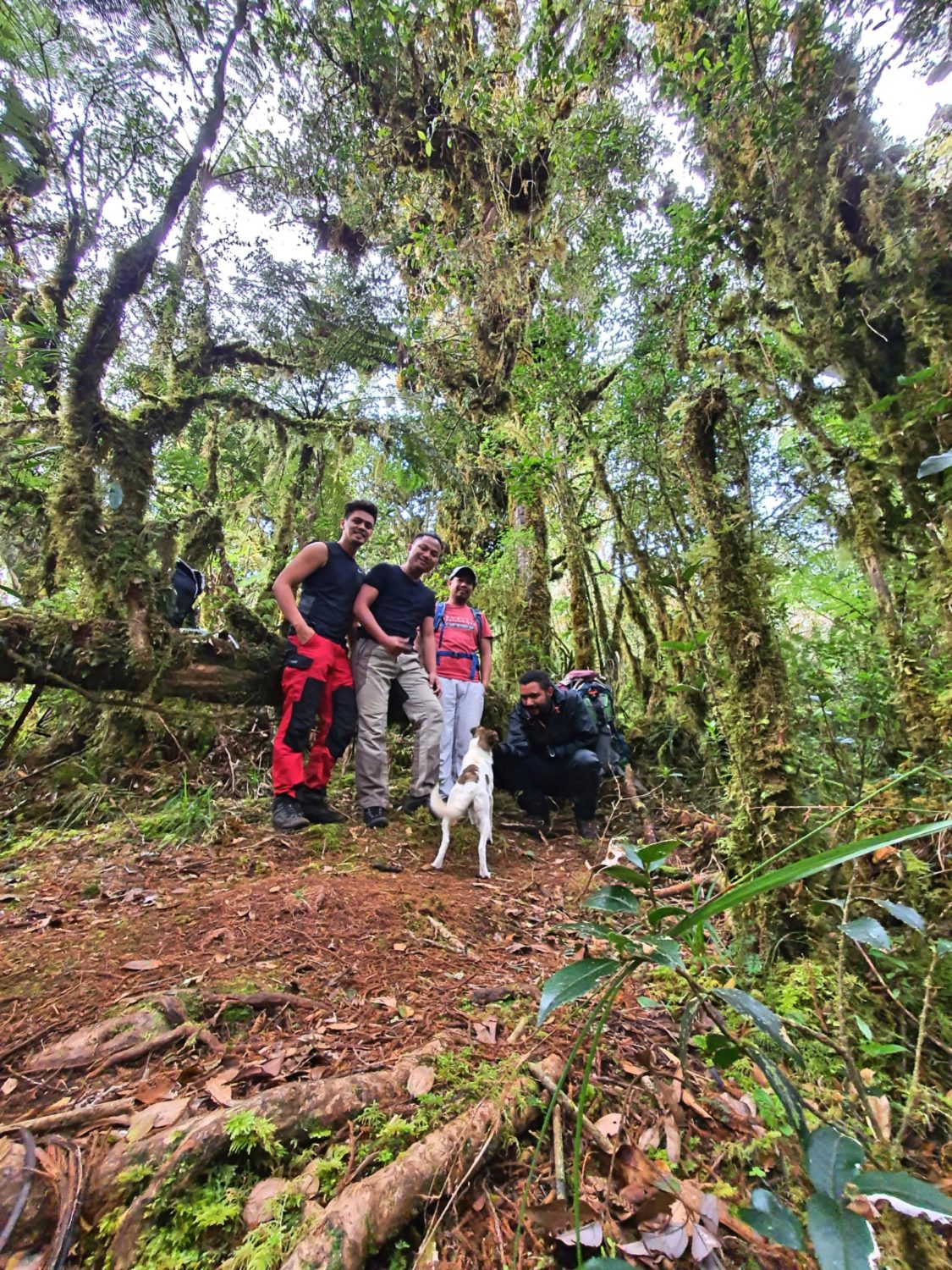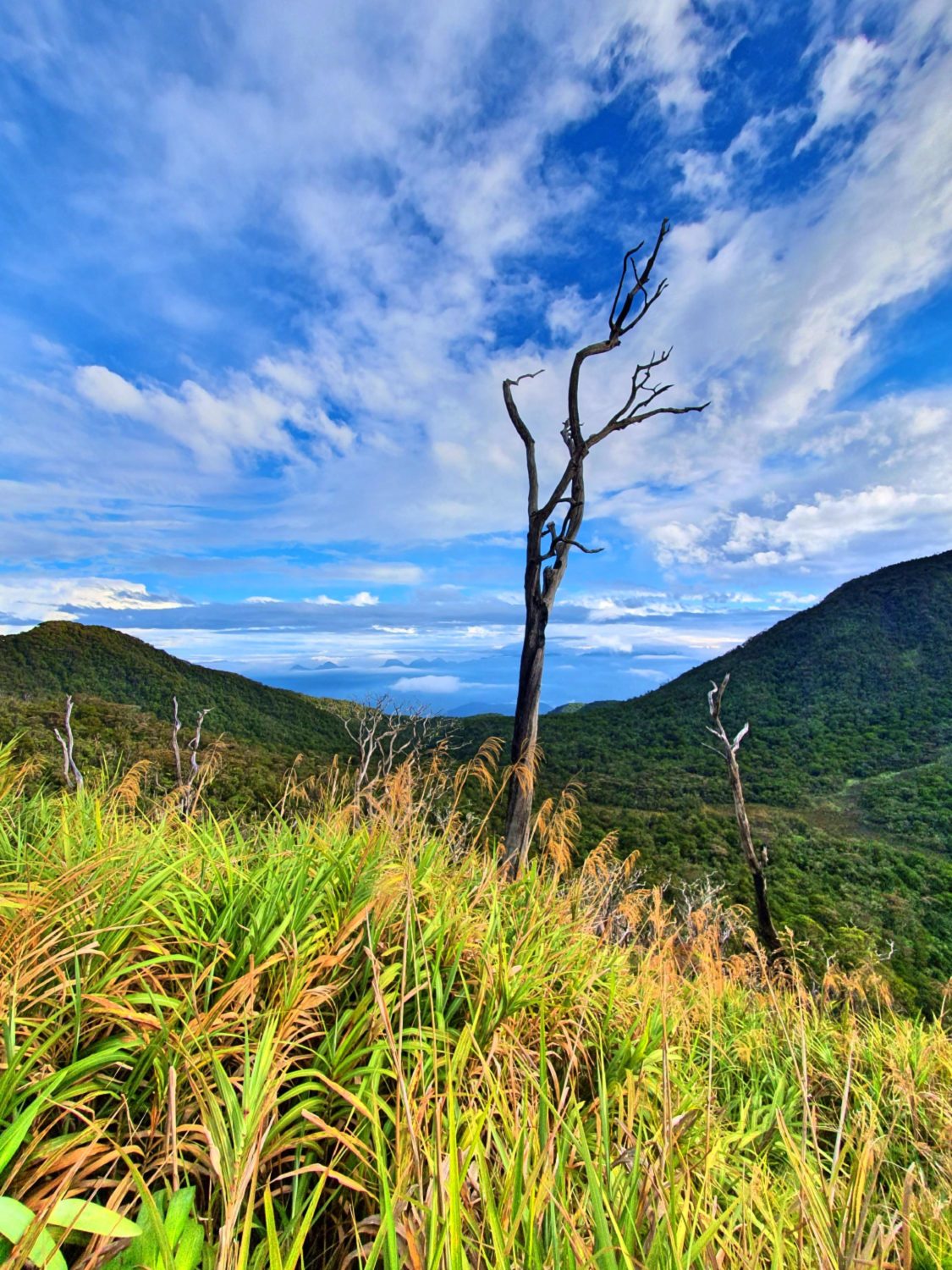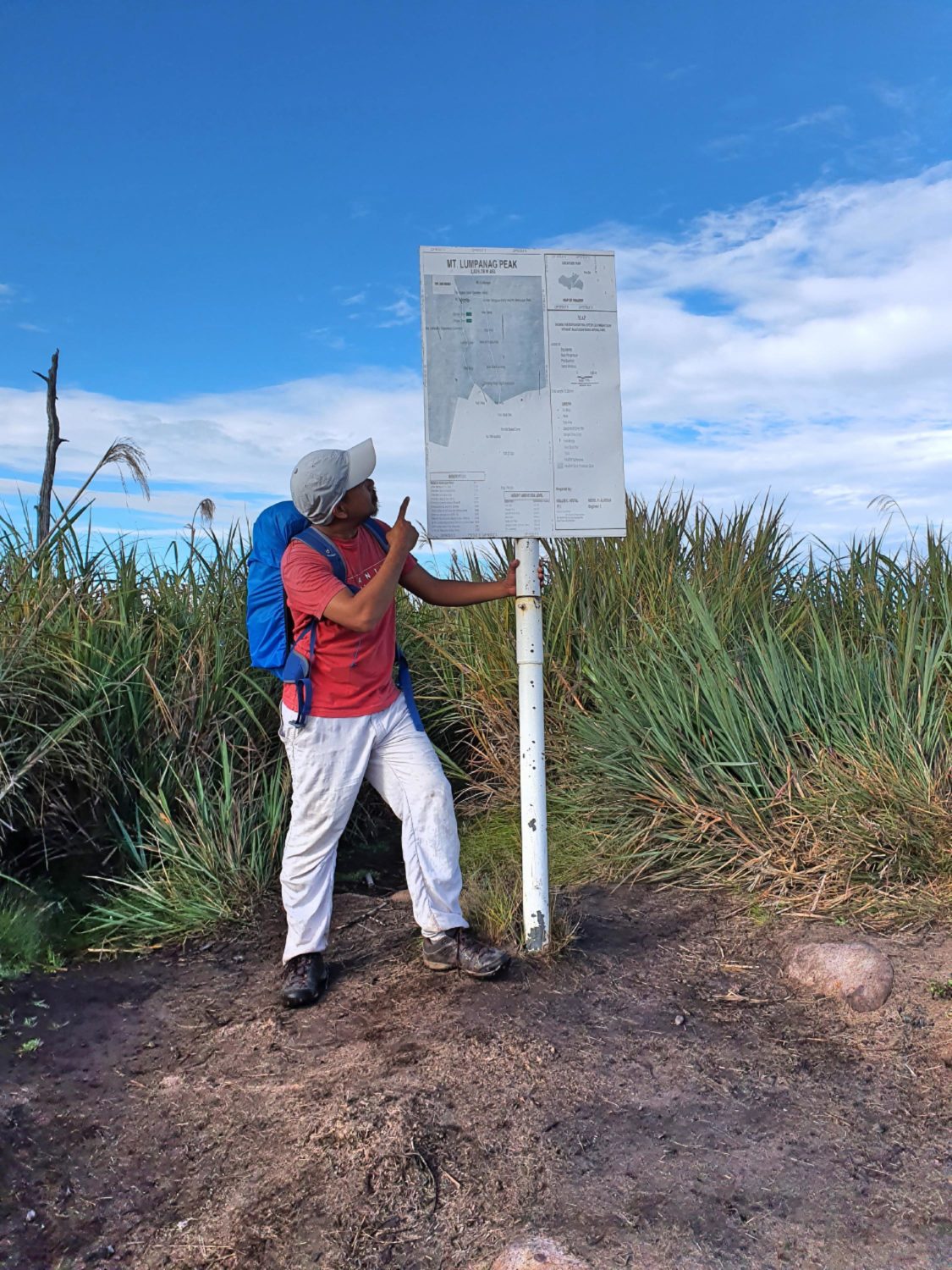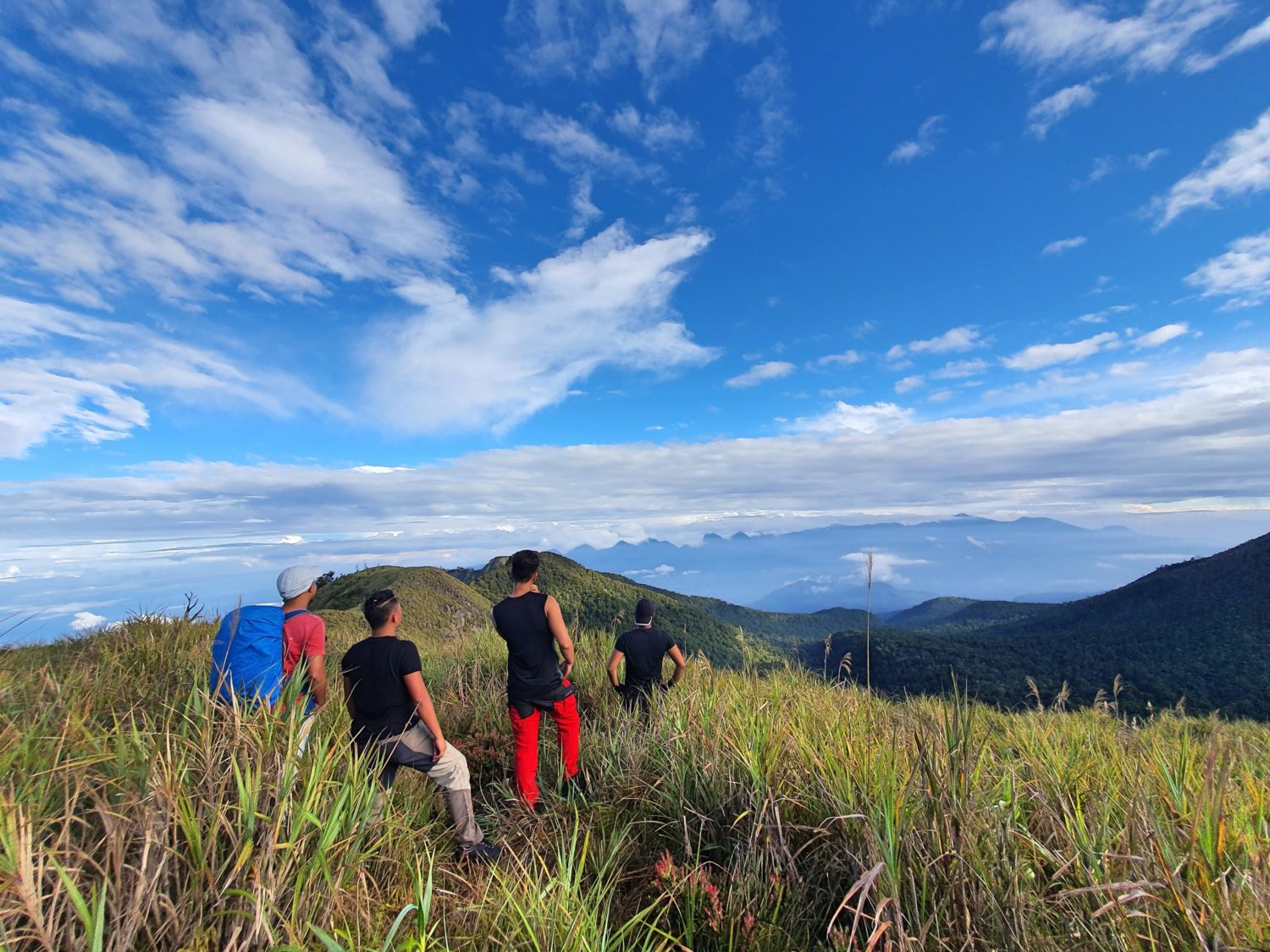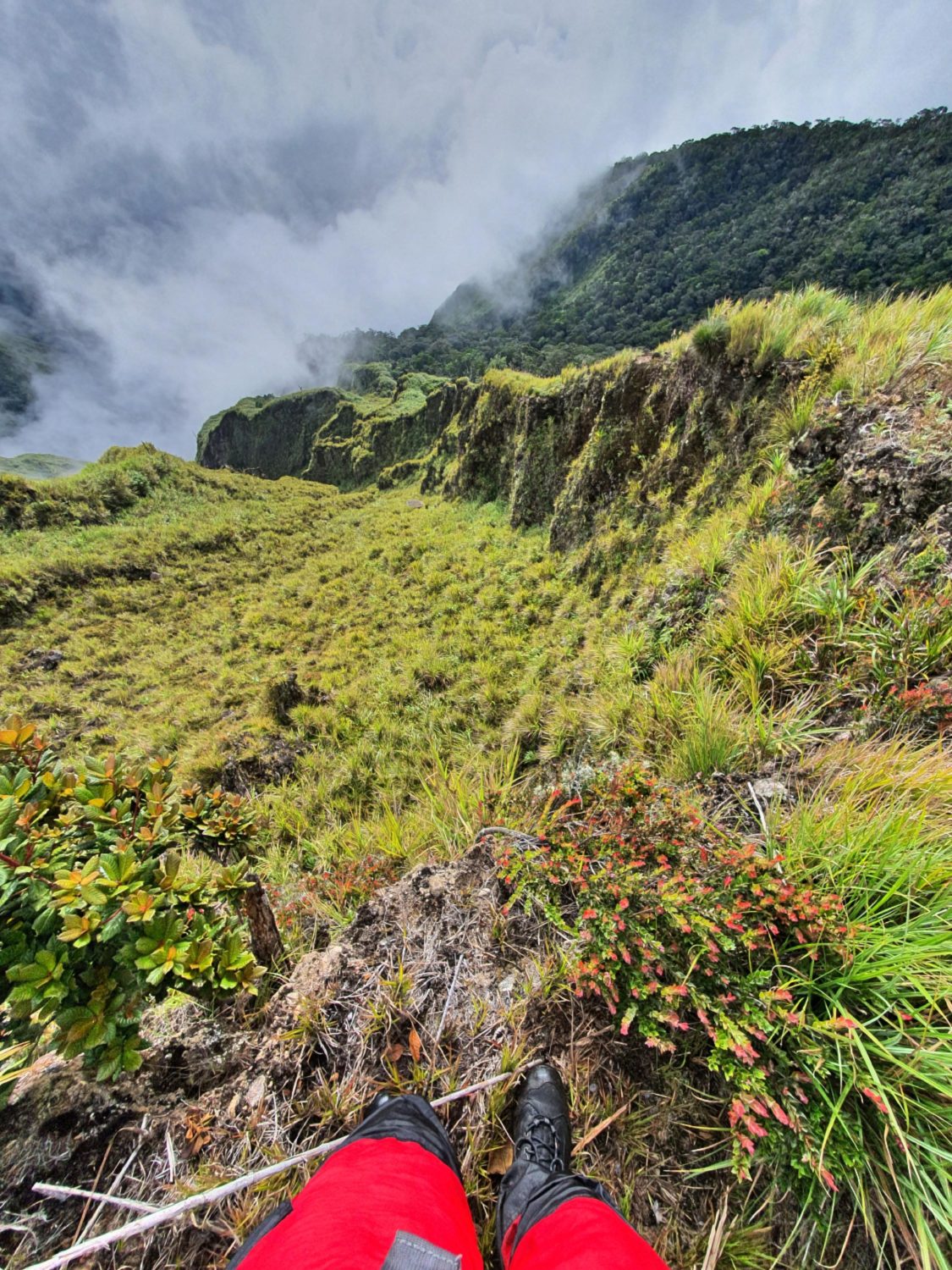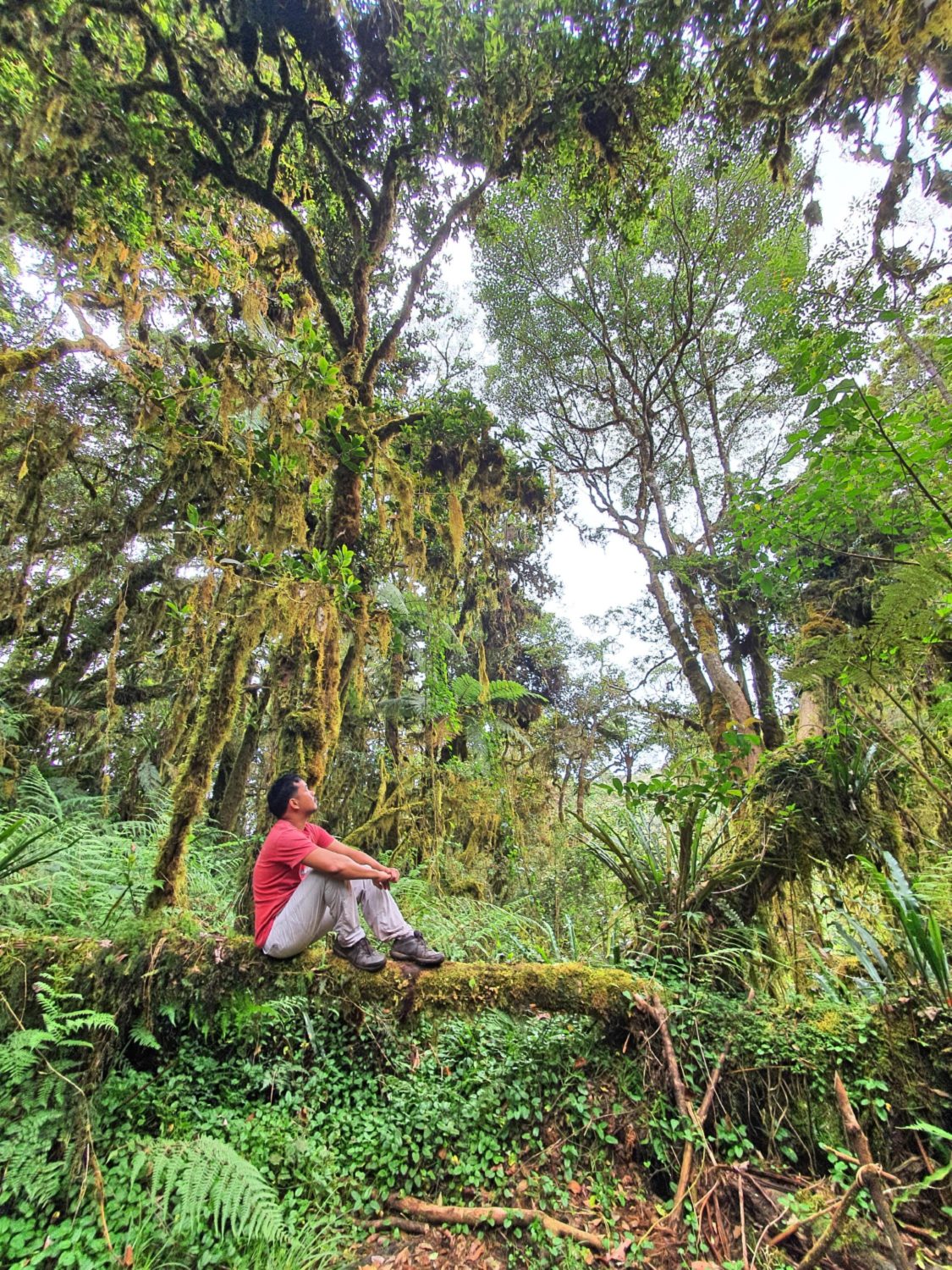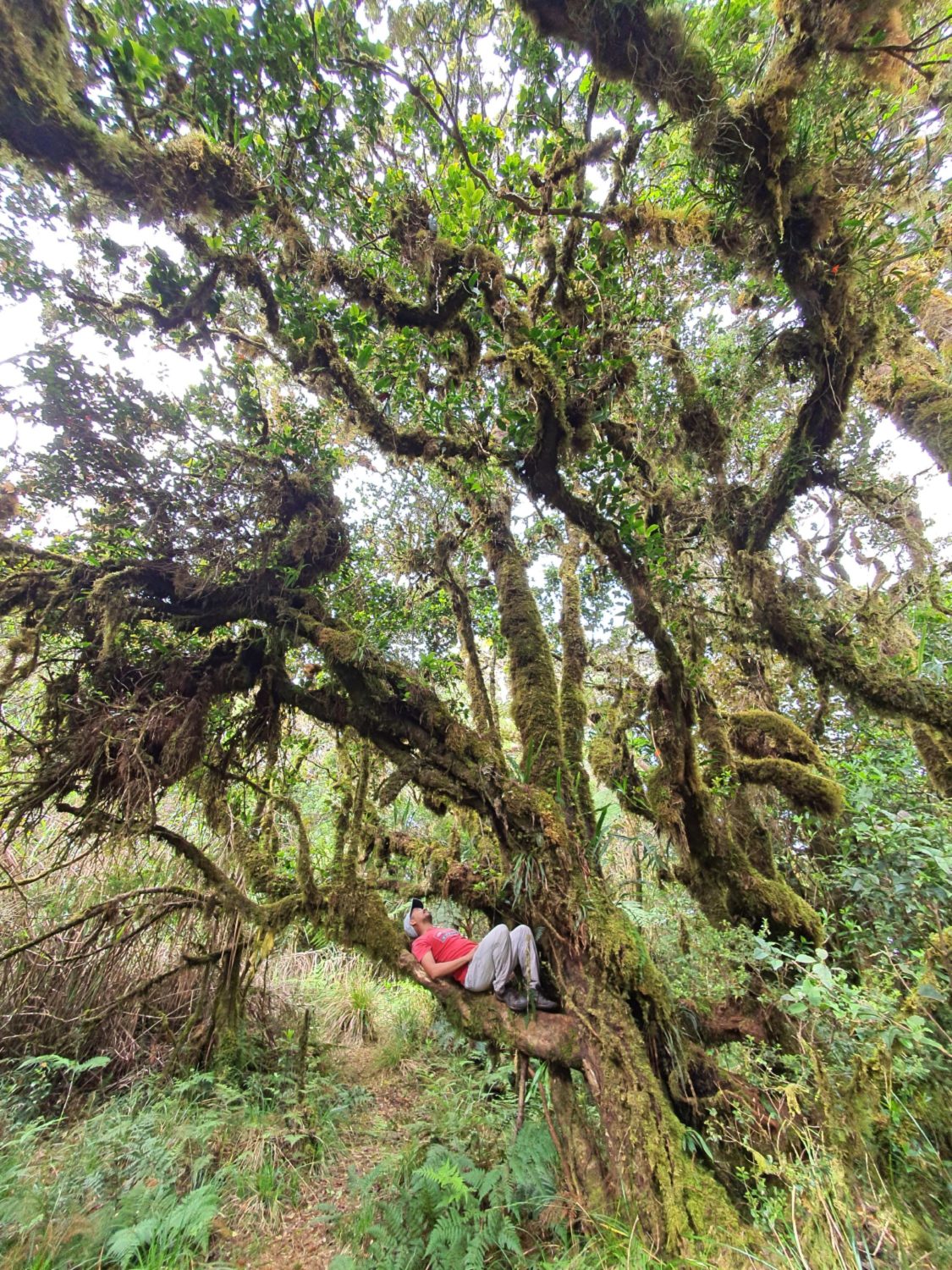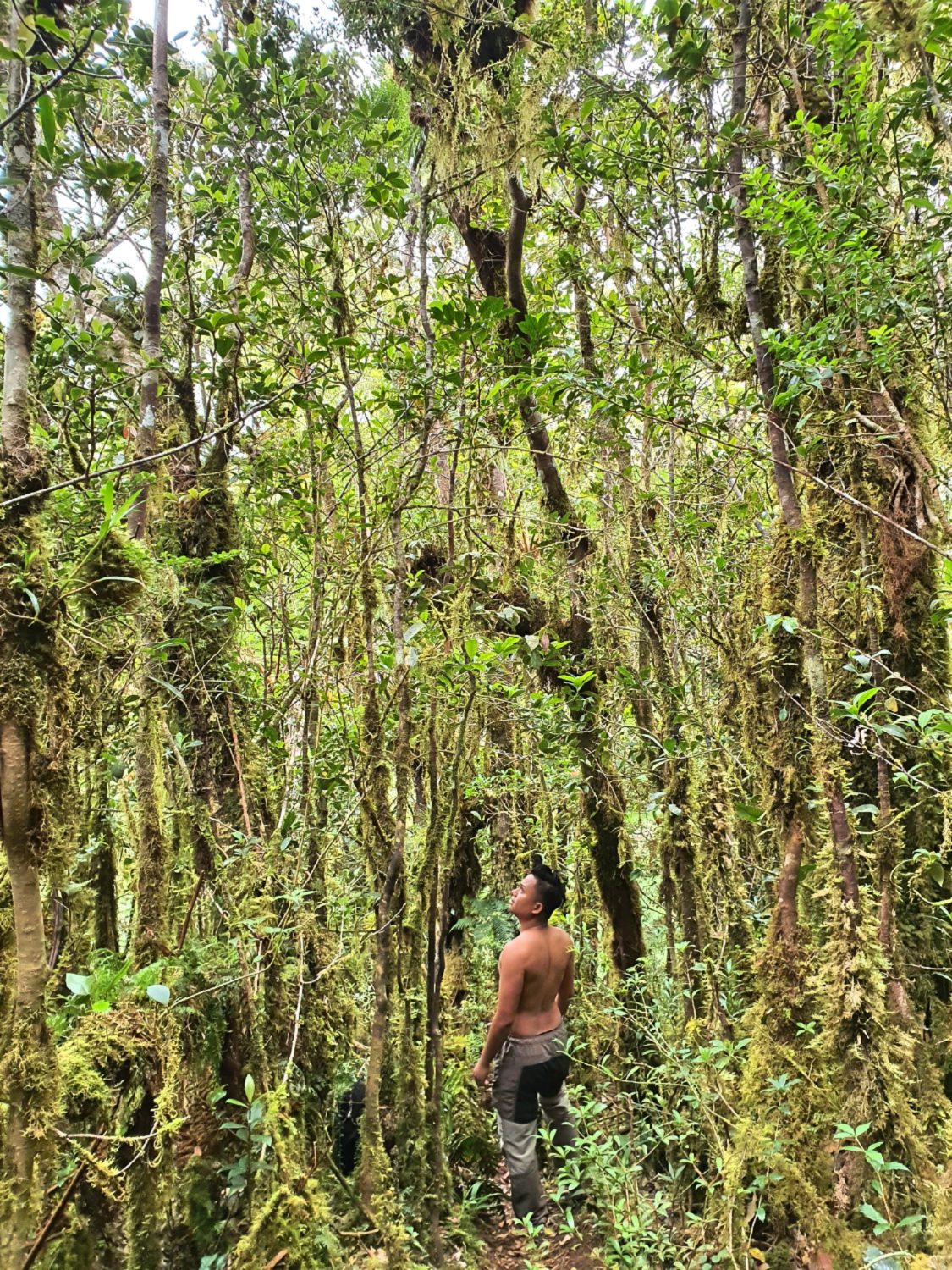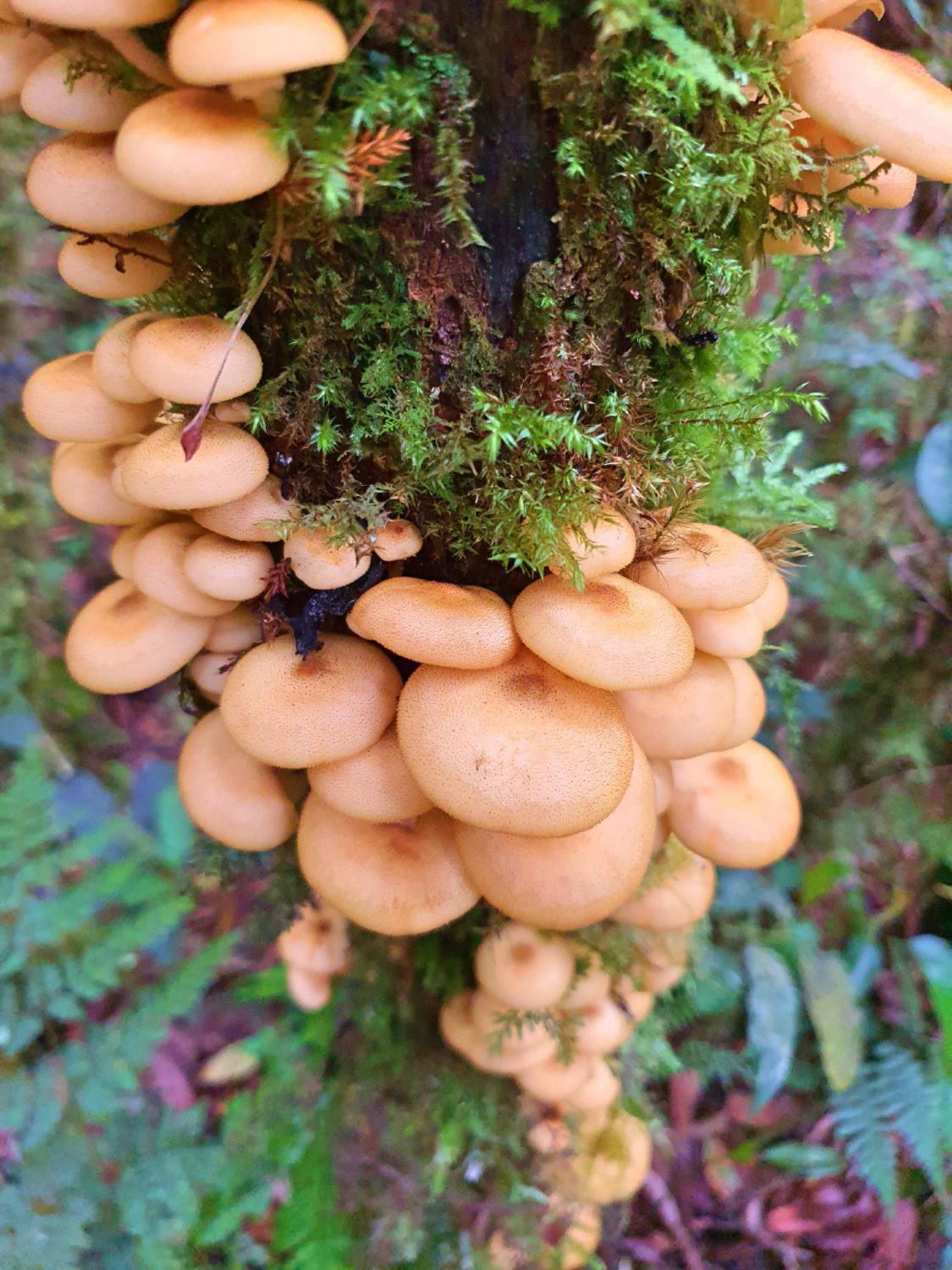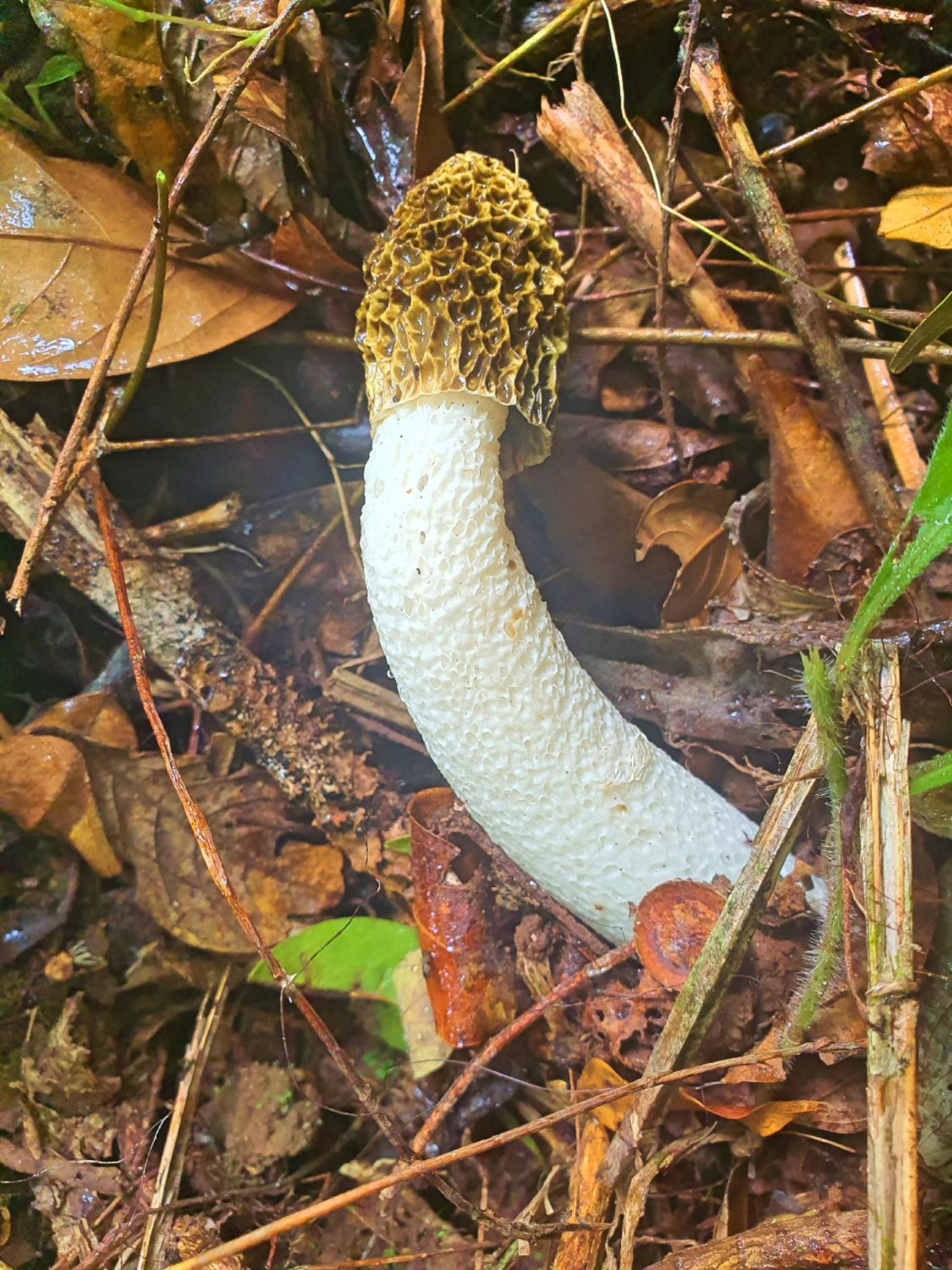 How To Get There: From Cagayan de Oro City, take a bus bound for Pangantucan then hop in one of the habal-habal to Brgy. Mendis. We drove from Malaybalay to Mendis using our friend's car so it was easy for us.
Expenses:
Guide 800 per day
Porter 800 per day
Permit 1200.00 Php
Kalatungan Mandum Tribal Community seedling donation 20.00 per climber