Manila to Kota Kinabalu
A little preparation was paid off by a lifetime experience I had in Kota Kinabalu and Kudat. If I have to reminisce about my past travel experience, this is one of my most memorable.
The plane departed in NAIA Terminal 4 on time and landed in KKIA Terminal 2 a bit early than my expected arrival. The airport security and immigration were so organized and I just queued for passport stamping in less than 10 minutes. It was a fine day and the clear blue skies were inviting so I decided to walk going to  KK City. It's a 7 kilometers hike from the airport to the city and I headed to the Wisma Sabah Building to check if there's a possibility for me to climb the Mt. Kinabalu the next day. It was not my plan to climb since the fees are too high so I just tried my luck to see if they accept walk-in climbers. Unfortunately, I wasn't able to register since it was already full.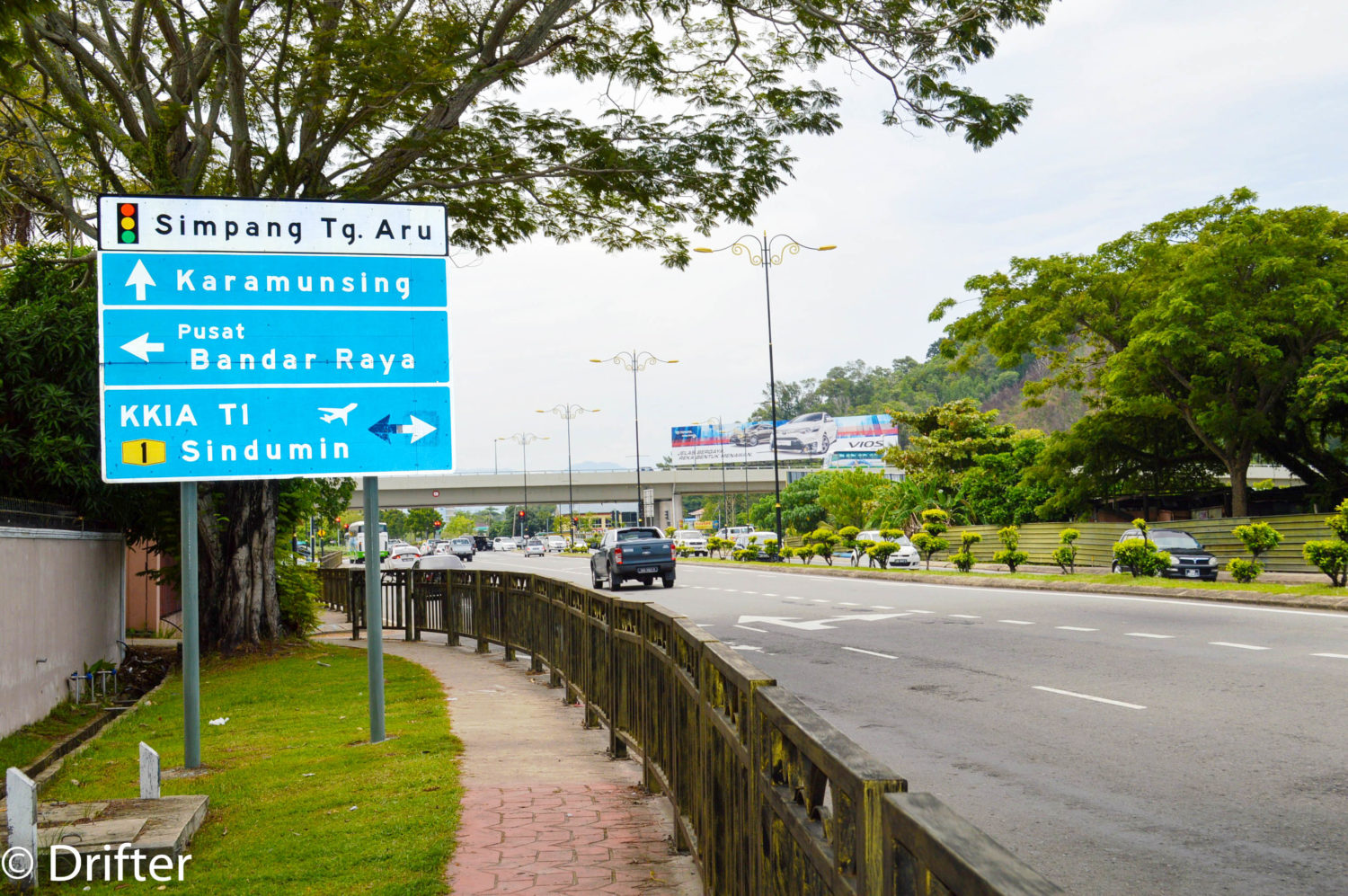 Having someone you know in a place is a big help especially when it's your first time. One of the first couchsurfer I met was Paulin and her boyfriend Addy. We had a nice chat over doughnuts in 1Borneo mall. It was easy for me to navigate around the mall since they already knew where to get the things I need such as butane gas for my camping trip. Purchased a small bottle of tequila in a store and it was quite expensive. After that, I headed to Seri Maju to meet my Couchsurfing host Adam. The funny thing was that I wasn't able to save Adam's number in my phone so I messaged Paulin to open my Facebook account and inform Adam that I'm waiting for him at Seri Maju. Luckily, I was able to connect with him and had a great dinner at the night market close to his place.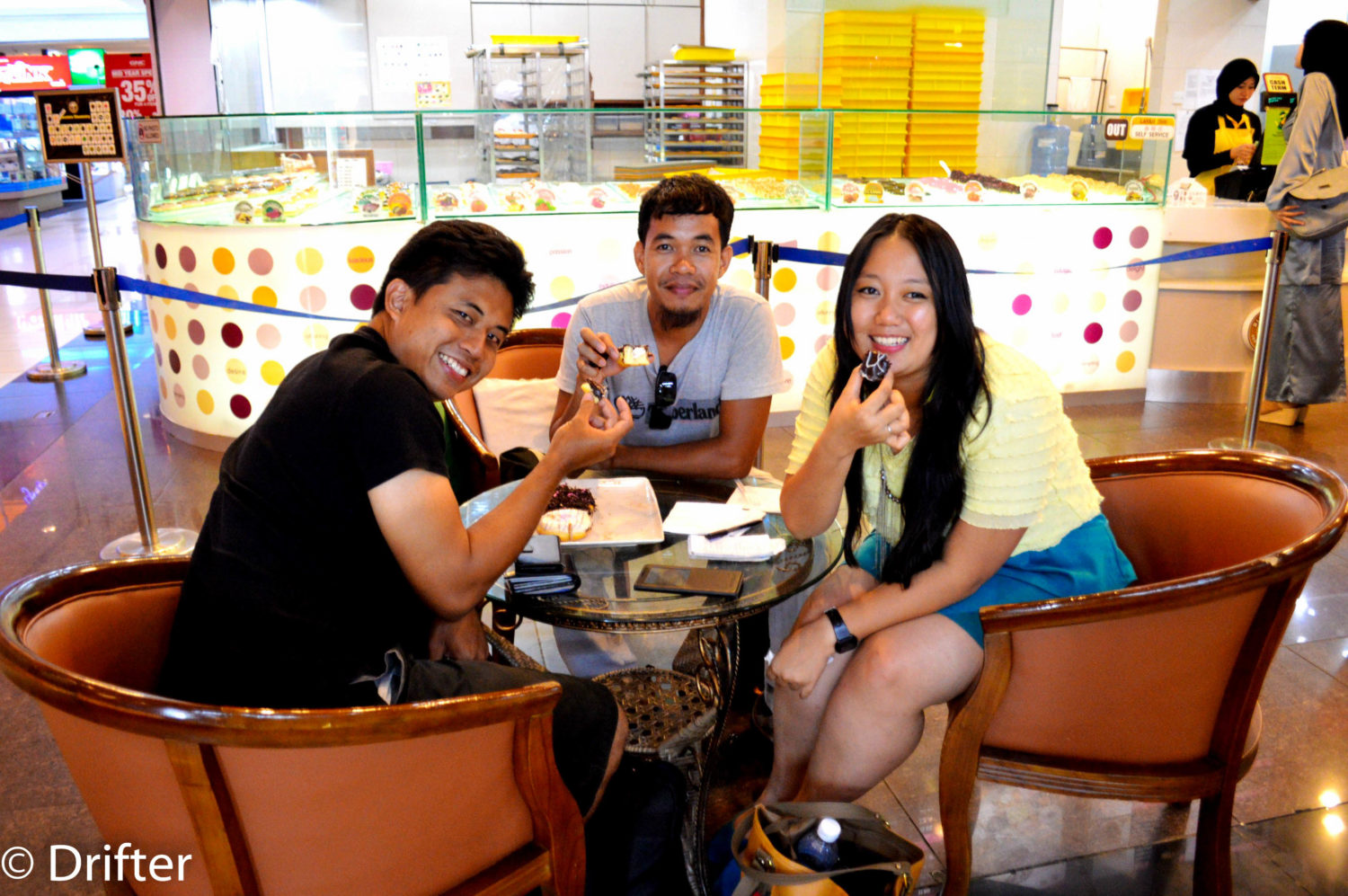 I don't usually wake up early when I'm traveling but I have a bus to catch for Kundasang at Inanam Bus Terminal. I was grateful to Adam when he drove me all the way to the terminal and got some local snacks for RM1. I hope to return the favor someday. Insha'Allah!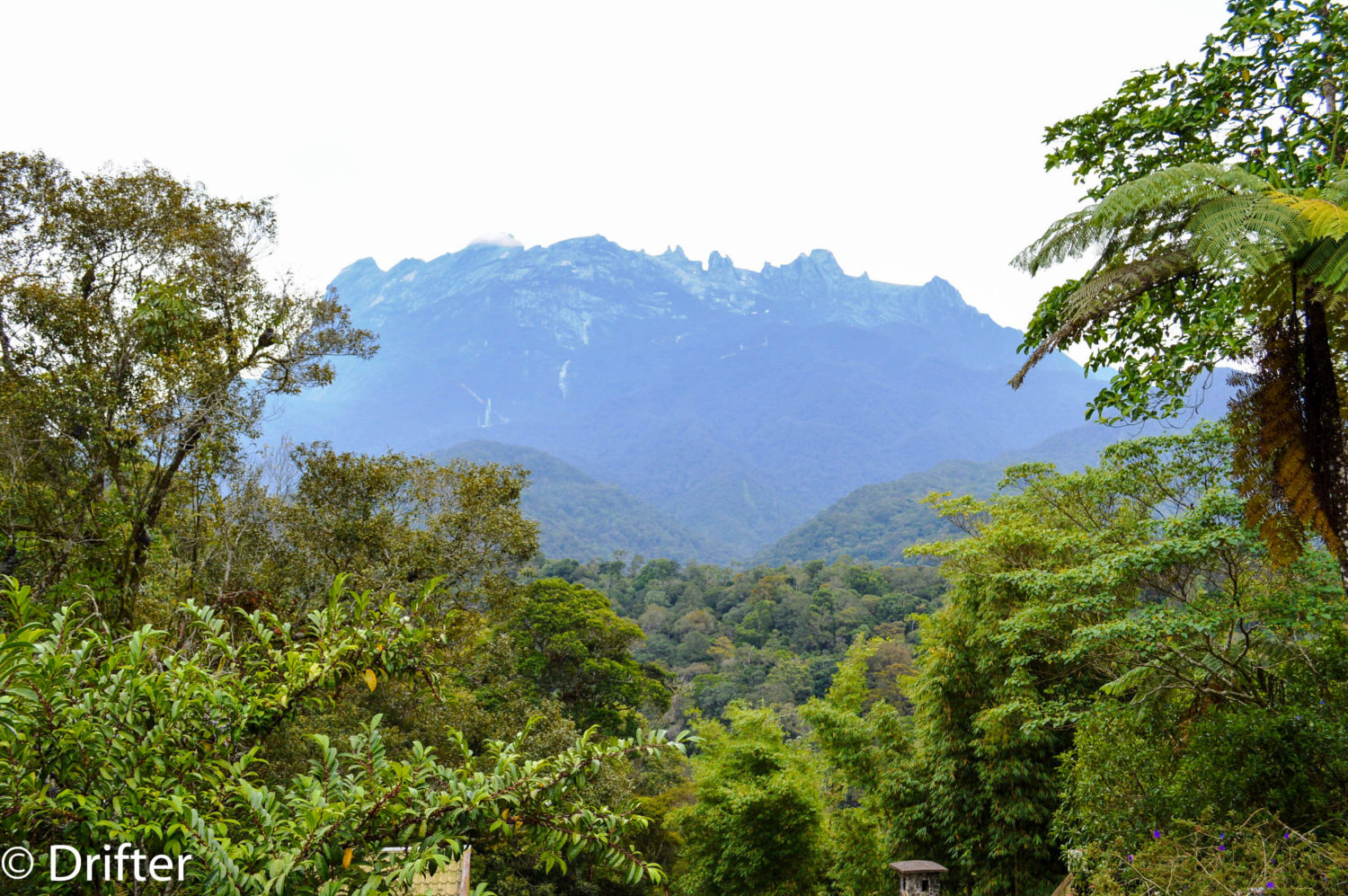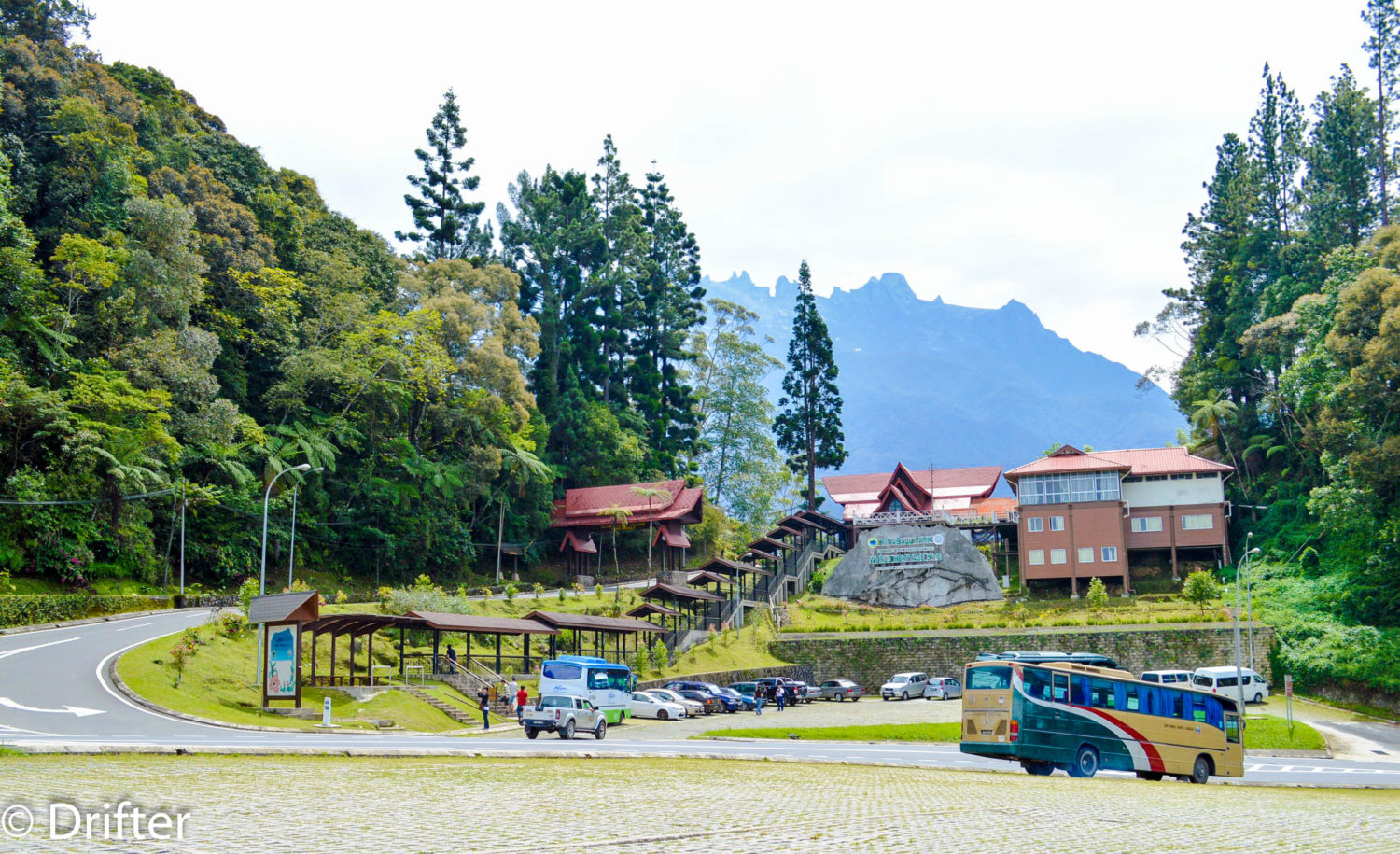 Upon arrival at the Kinabalu Park entrance, a mandatory entrance fee was collected for RM15. The park is well-maintained. Climbers arrive almost every minute loaded in vans to big tourist buses. From my inquiry at the office, I discovered that the slots for the next day were already full so I decided to go back to KK. Feeling hungry, I ordered an authentic Malaysian chicken dish, curried chicken gizzard, sauteed pak choi and rice for only RM5. Without the help of a stranger translating my order to the girl working at the eatery, I would have been done that. The big meal made me lazy but I have to go back to KK City and find a van going to my target destination at the tip of Borneo.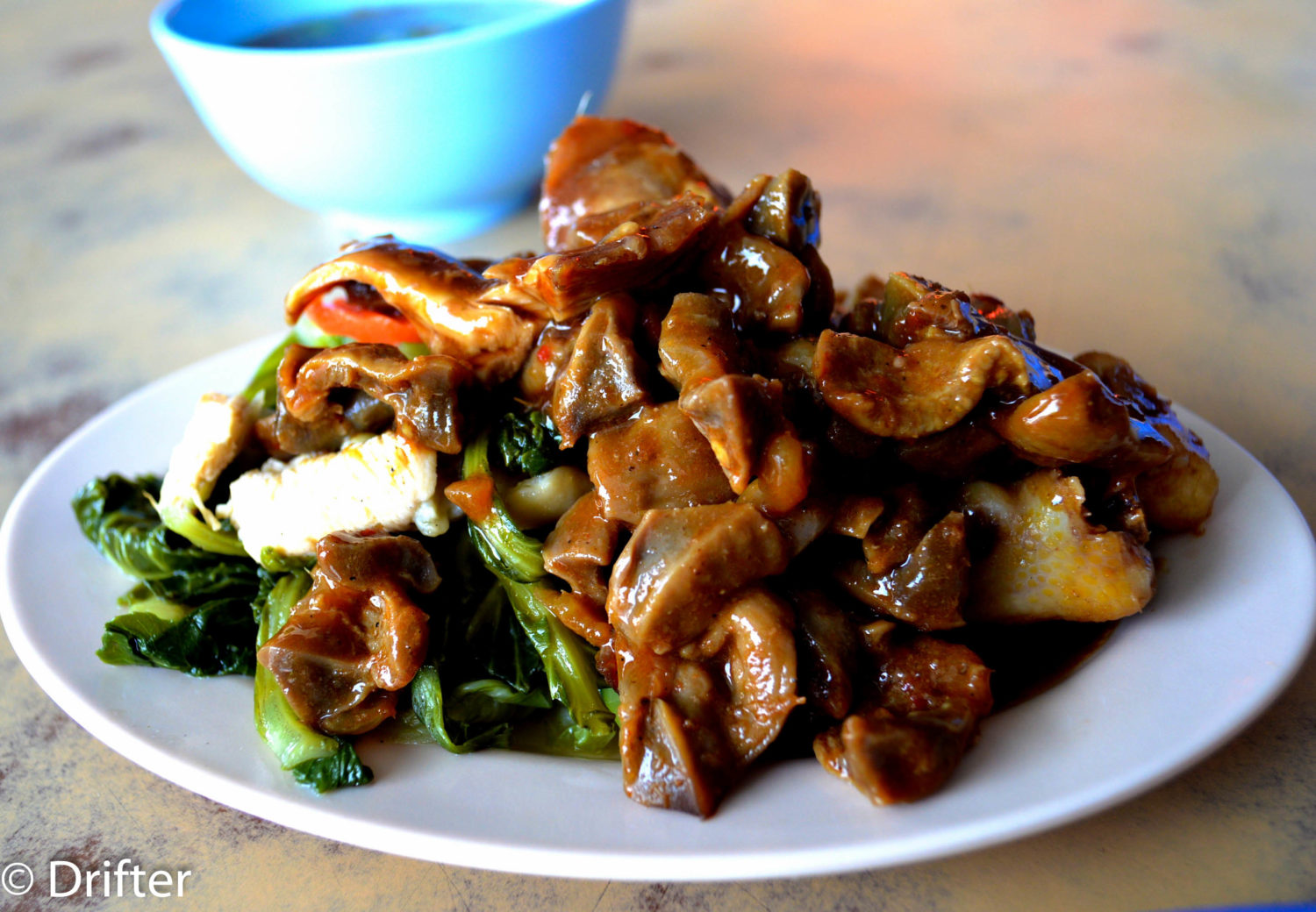 KK City to Tanjung Simpang Mengayau
 The van from Inanam Terminal to Padang Merdeka Square costs you RM1.50. I heard there's a sunset music festival happening at Tanjung Simpang Mengayau so I tried to catch the last van heading to Kudat. We left in KK at 1630H with only 4 passengers. I was charged RM90 for the 3 hours trip. The driver was too kind to take me to Tanjung Simpang Mengayau and charged me with the meager amount. I didn't remember how much was that. Arriving late at the beach, I was left with the dilemma of looking for a place to stay. All rooms were fully booked for the 2 days festival and I found a chalet for RM600 a night. It was too expensive so I decided I walk down the hill, reached the beach and pitched my tent. Slept under 7 billion stars.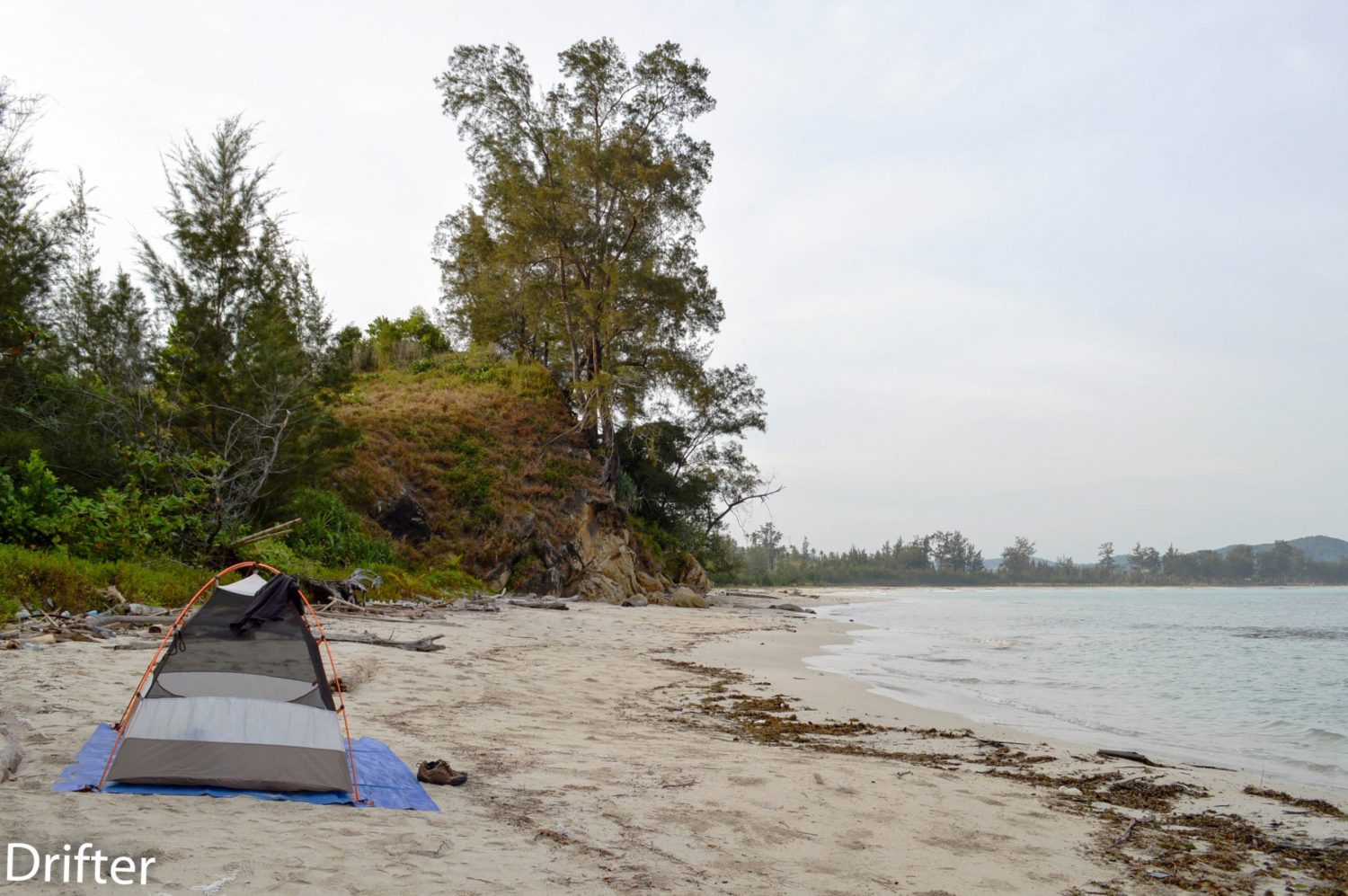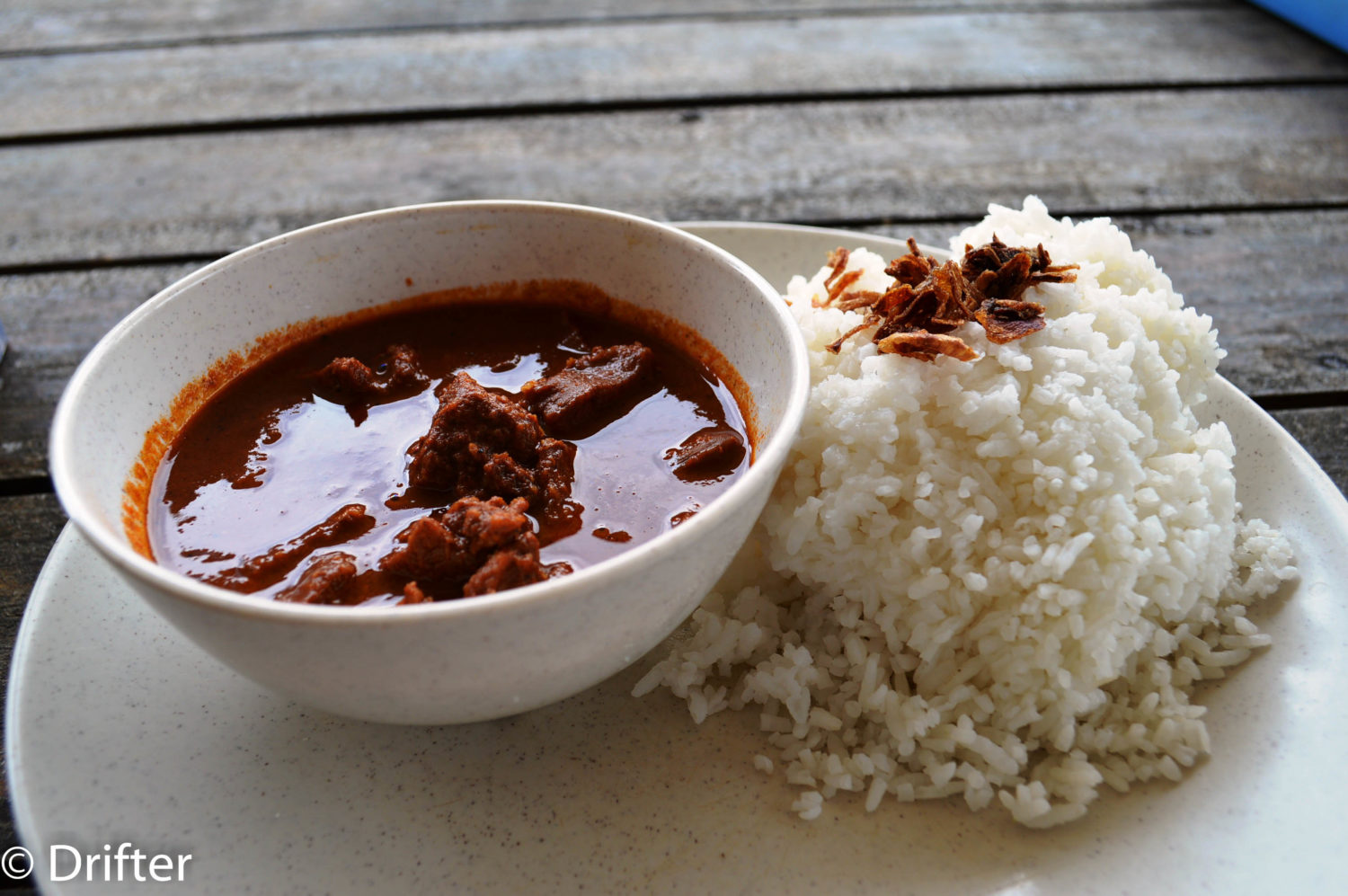 I was greeted by the heat of the sun penetrating on my tent and the waves swiftly caressing the shores. Driven by the desire to find accommodation, I scouted the whole area with the advice of a stranger jogging at the beach. Finally found a cottage for RM 60 a night with a double bed, cold shower, fan, and a small porch. A few kilometers from the festival venue.  What's priceless in this place is the long stretch of unspoiled beach. This is the kind of place that I was looking for.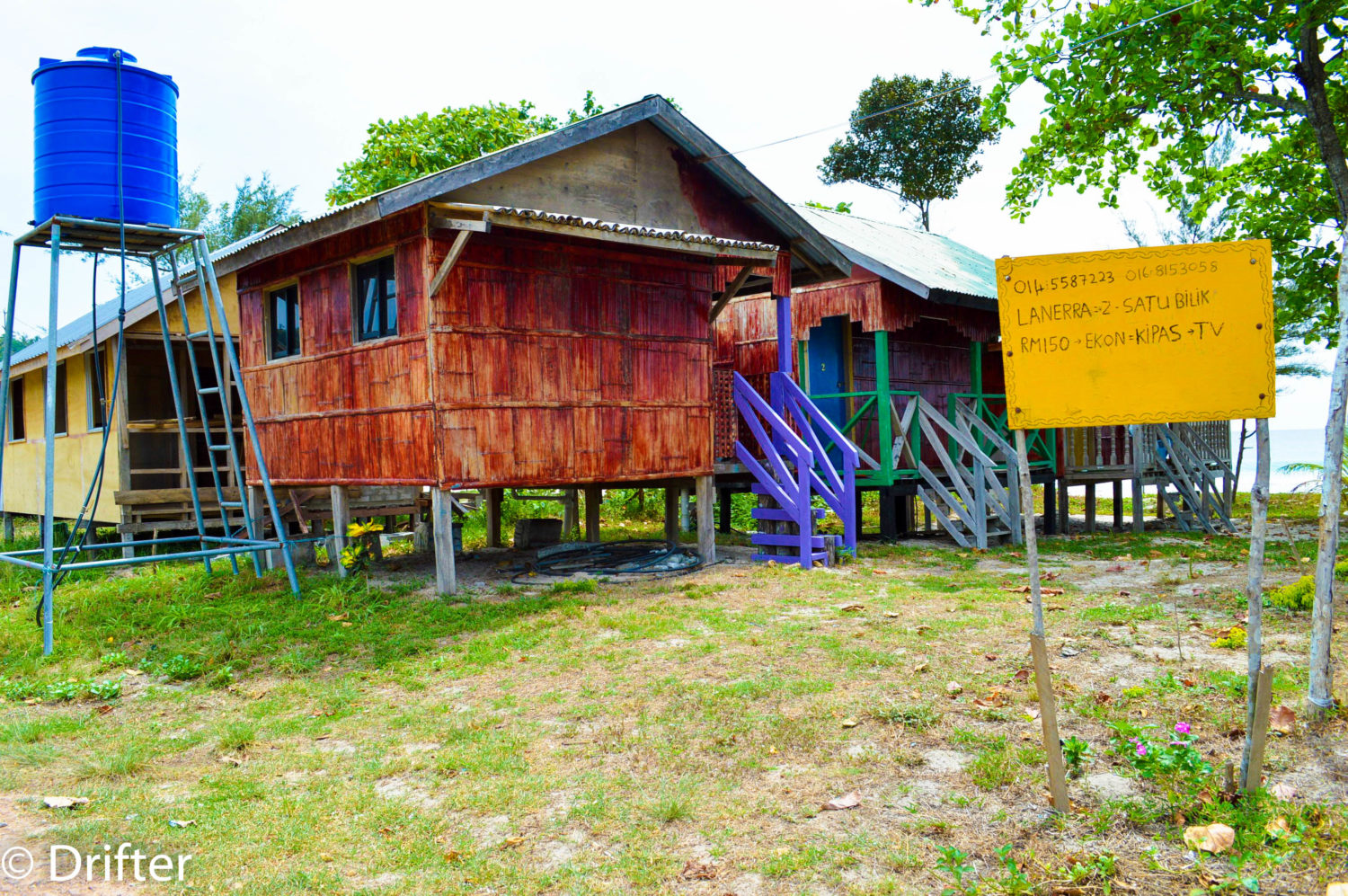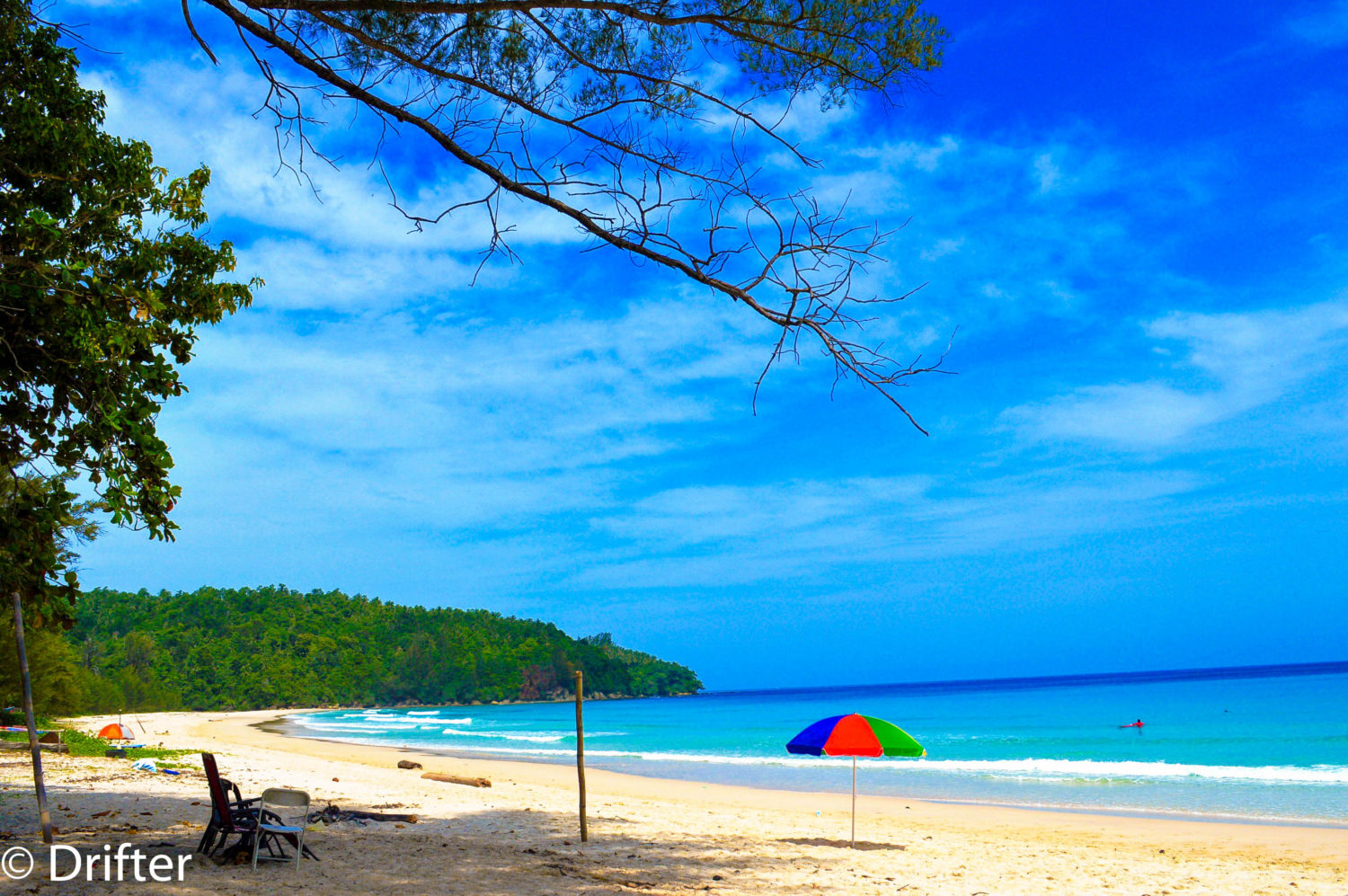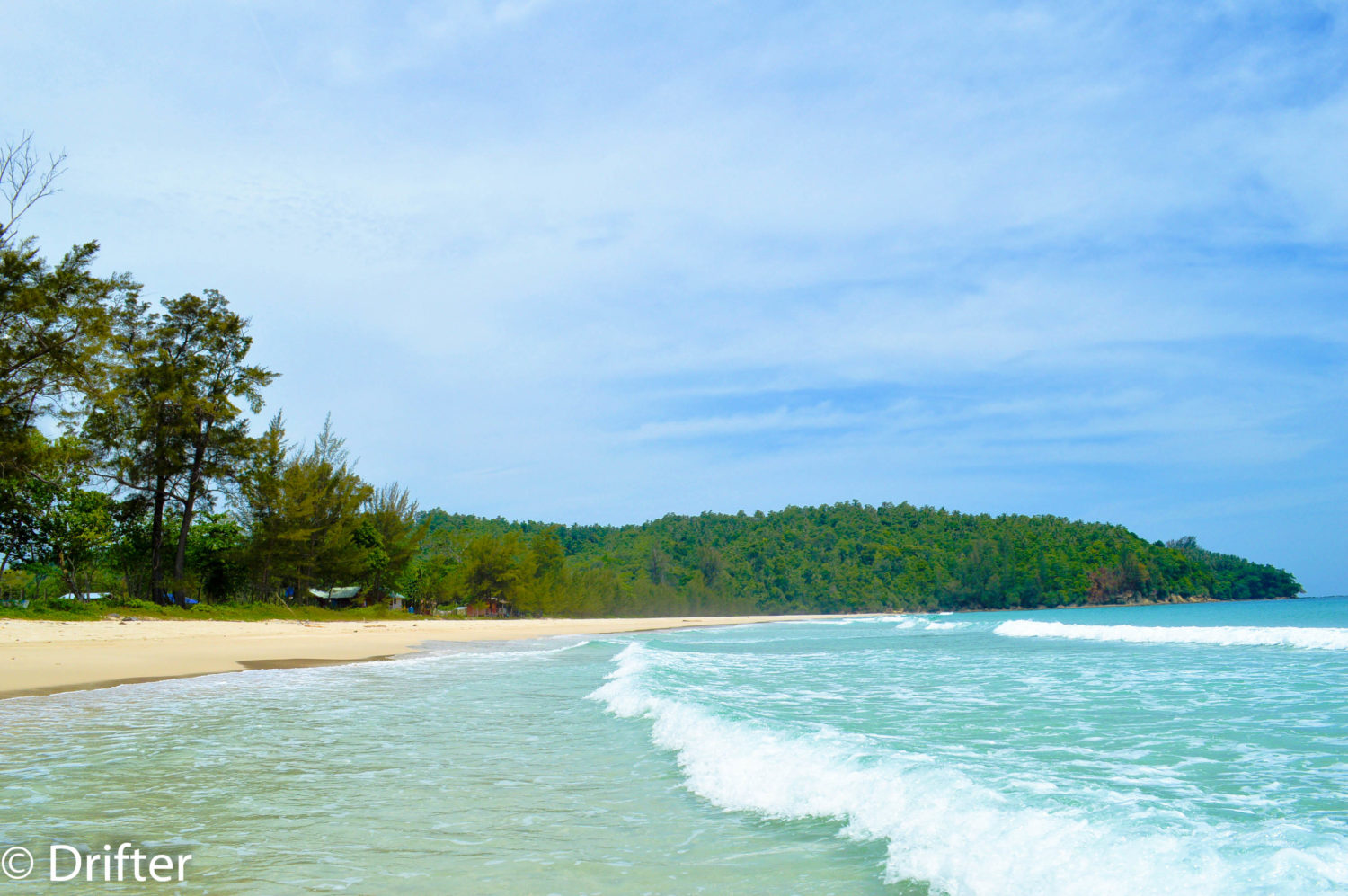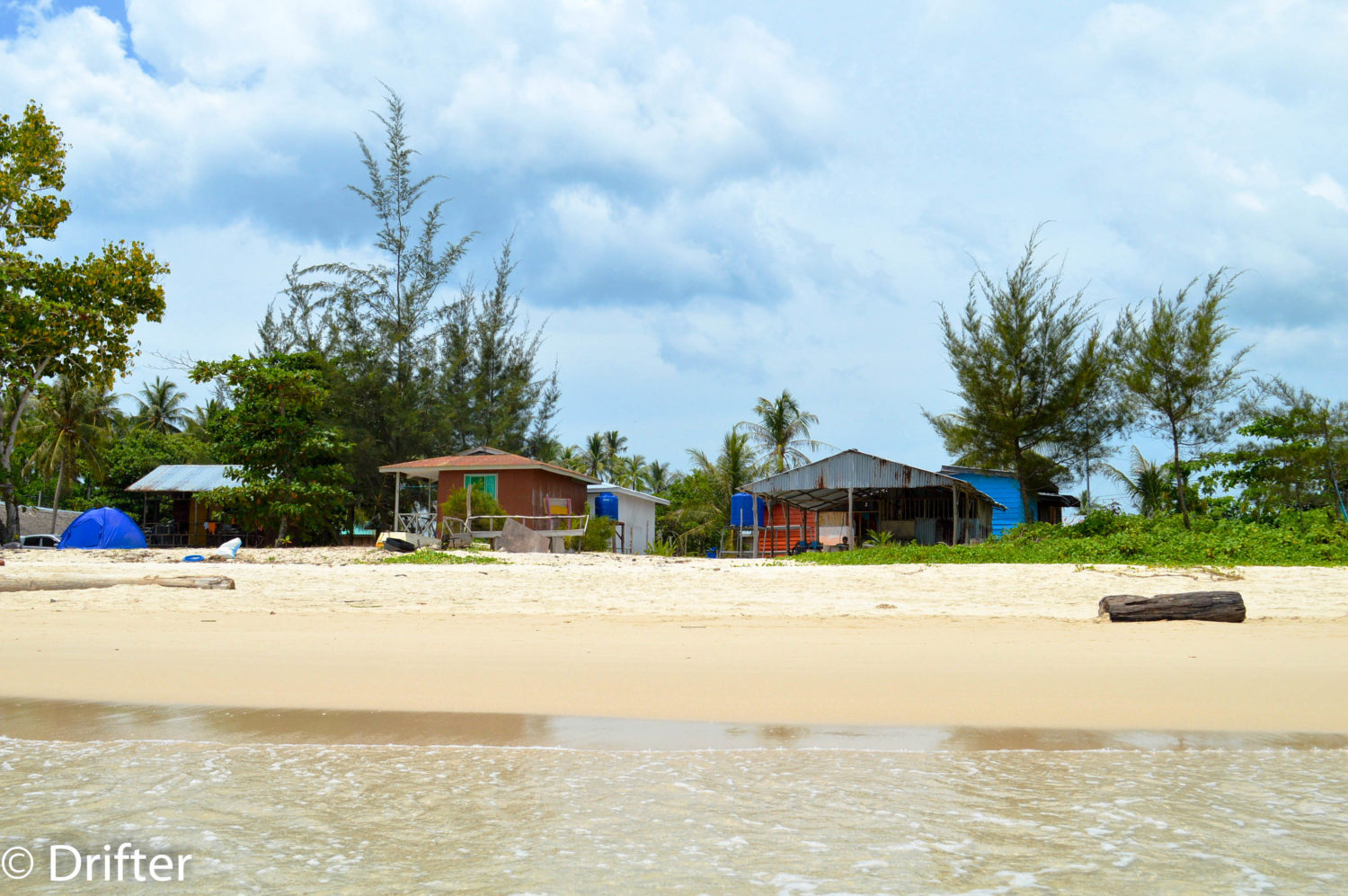 After the cool dip at the beach, I met my neighbors Anette, Mary, Katie, and Taylor and we decided to go to the festival together. We managed to hitchhike from the restaurant to the venue and even got a free can of beer. We don't need to buy one. Too bad, we didn't introduce ourselves.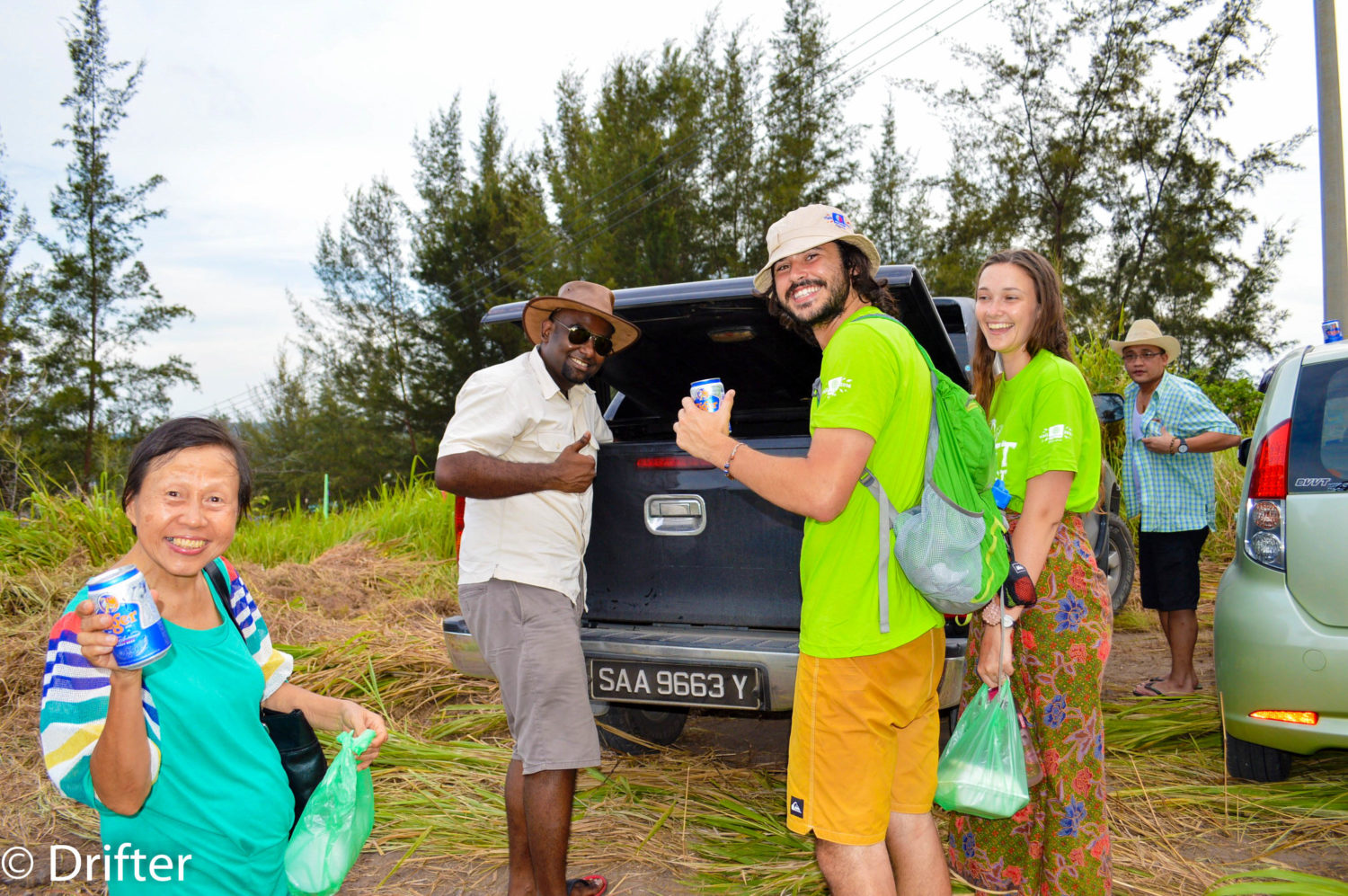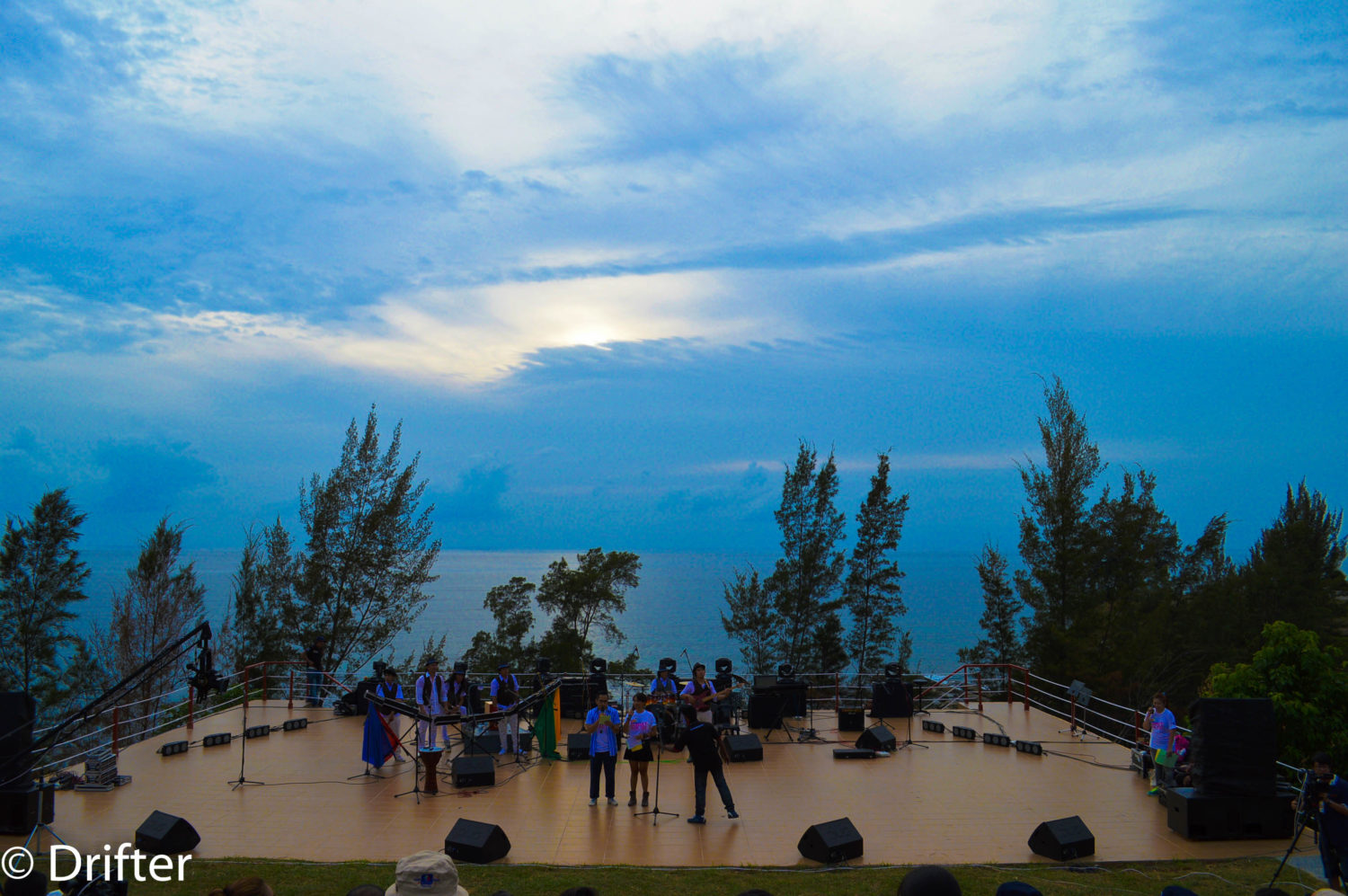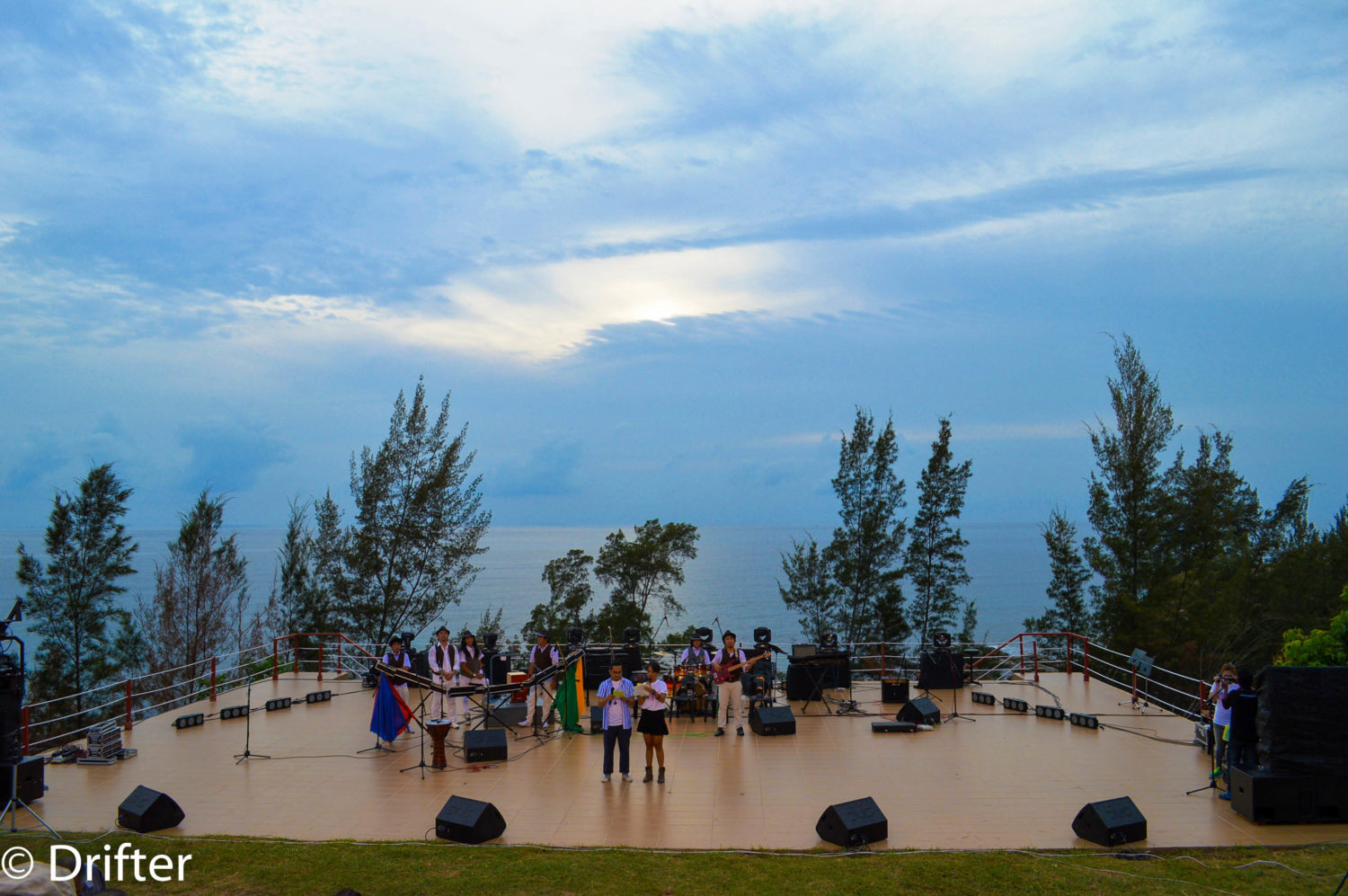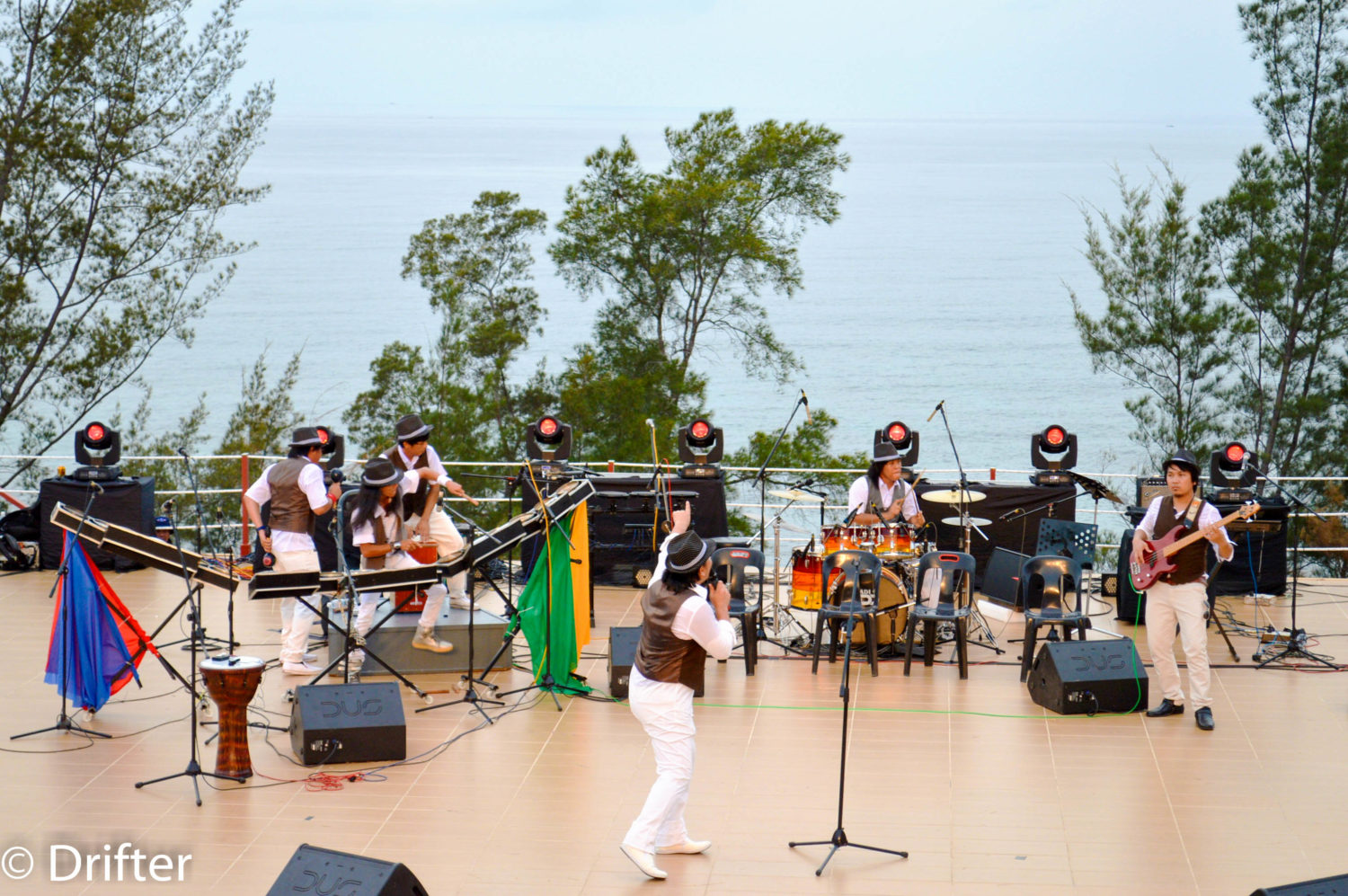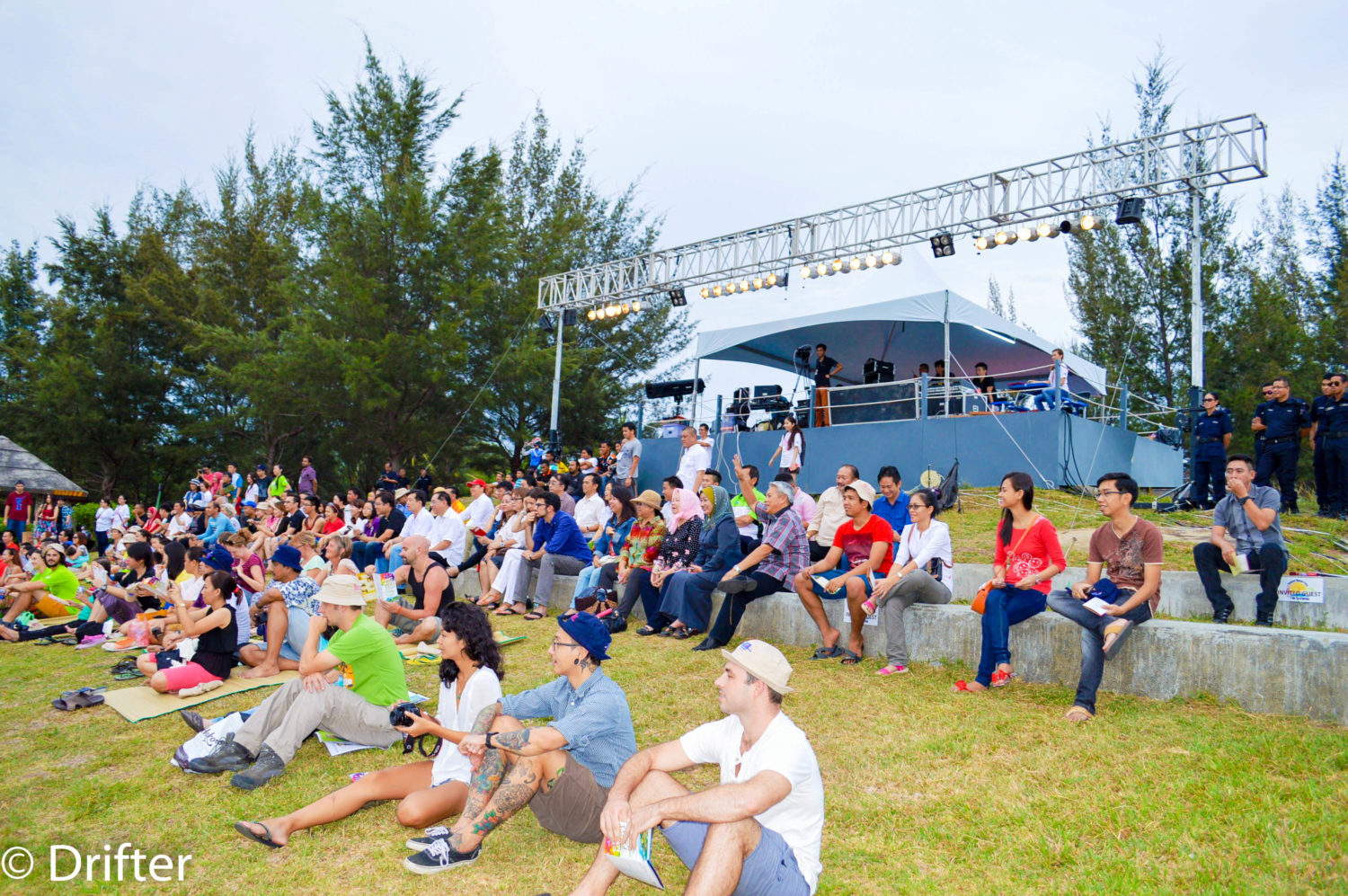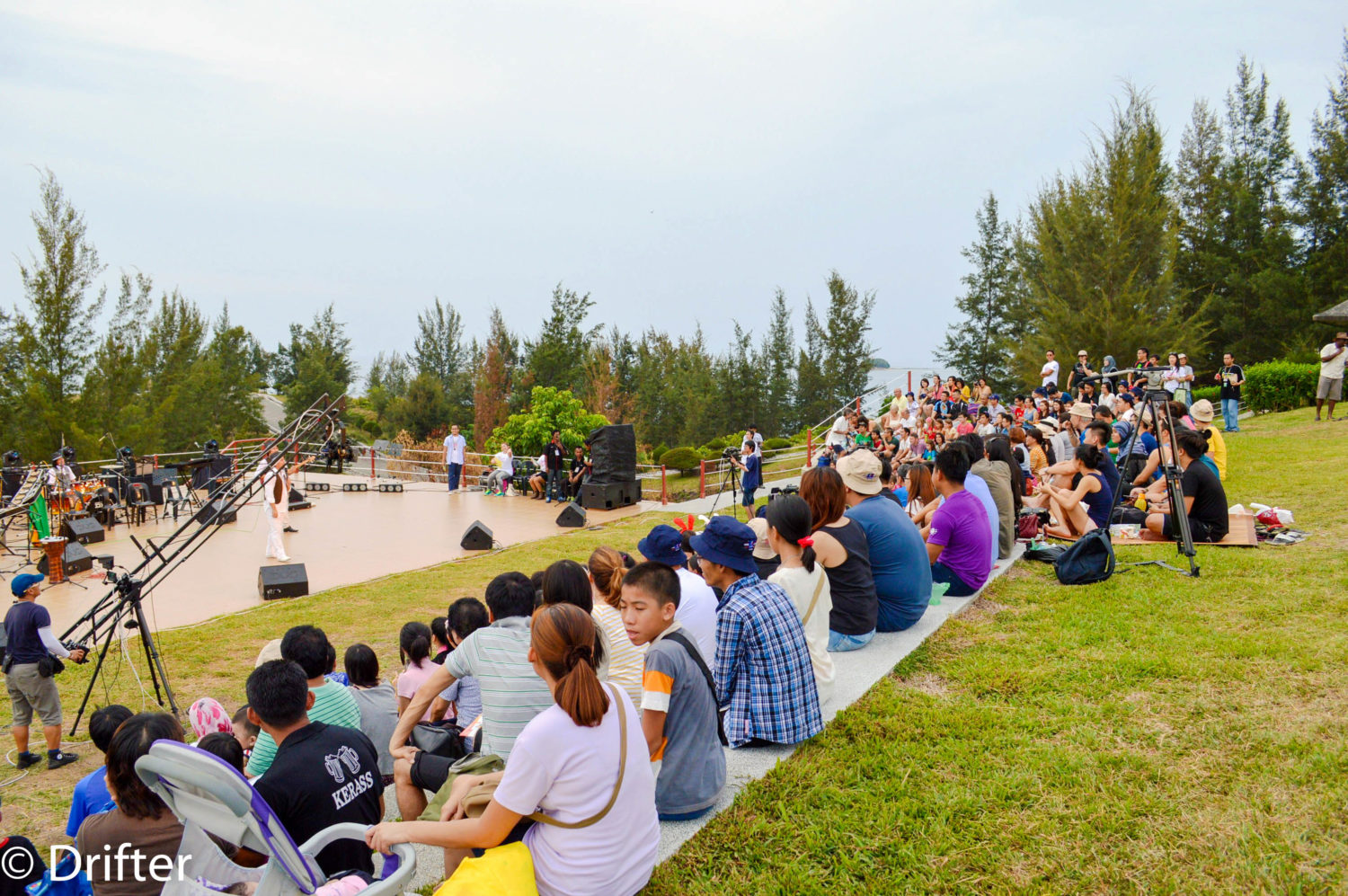 It was the last day of the music festival so we expected it to be crowded but it was not. More space to sit on the ground. At around 5PM, when the sun slowly sets on the west, an opening performance by the Rhythm of Borneo band made the crowd excited. New emerging talents from KK and some Asian countries like the Philippines were showcased.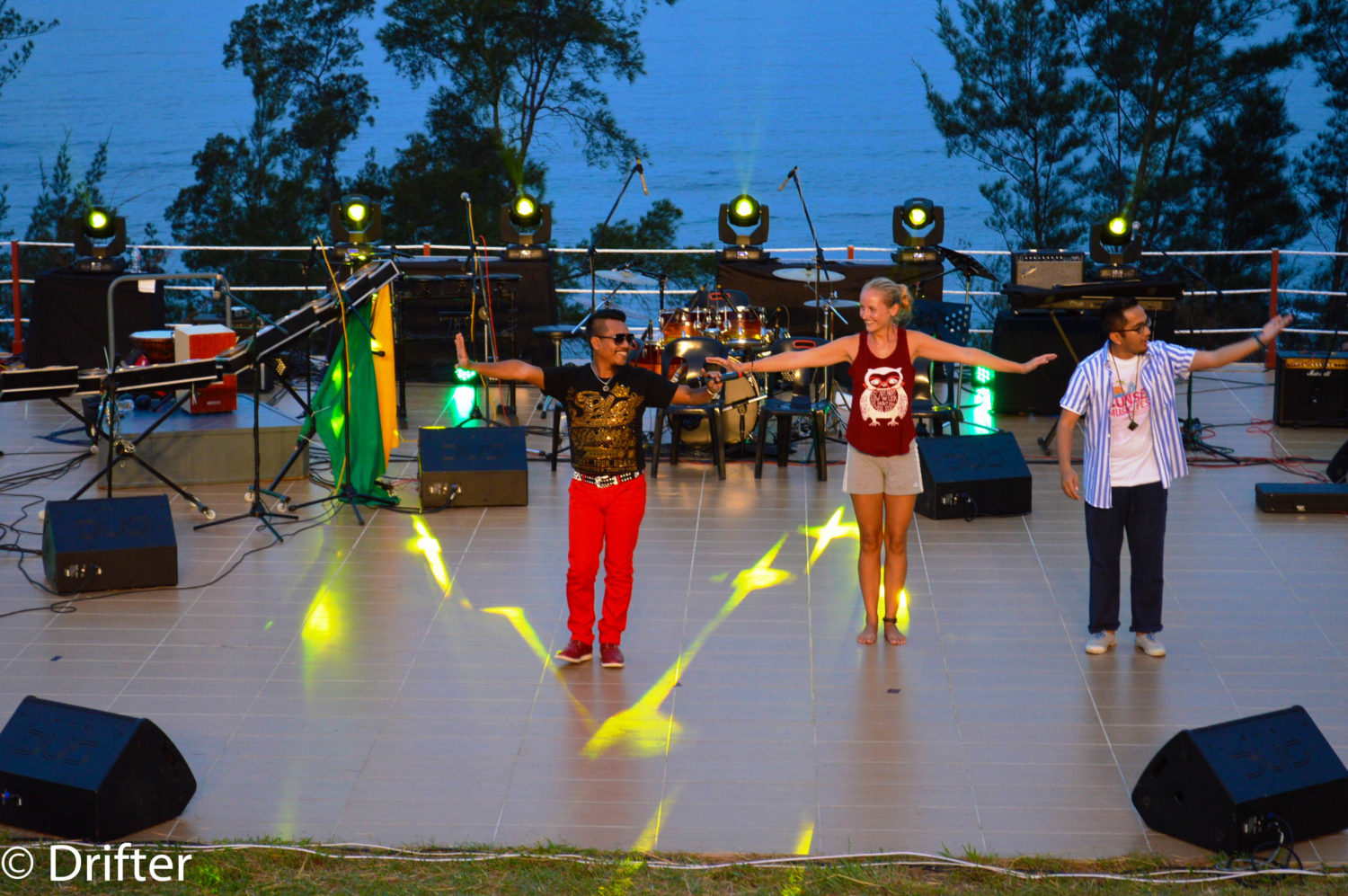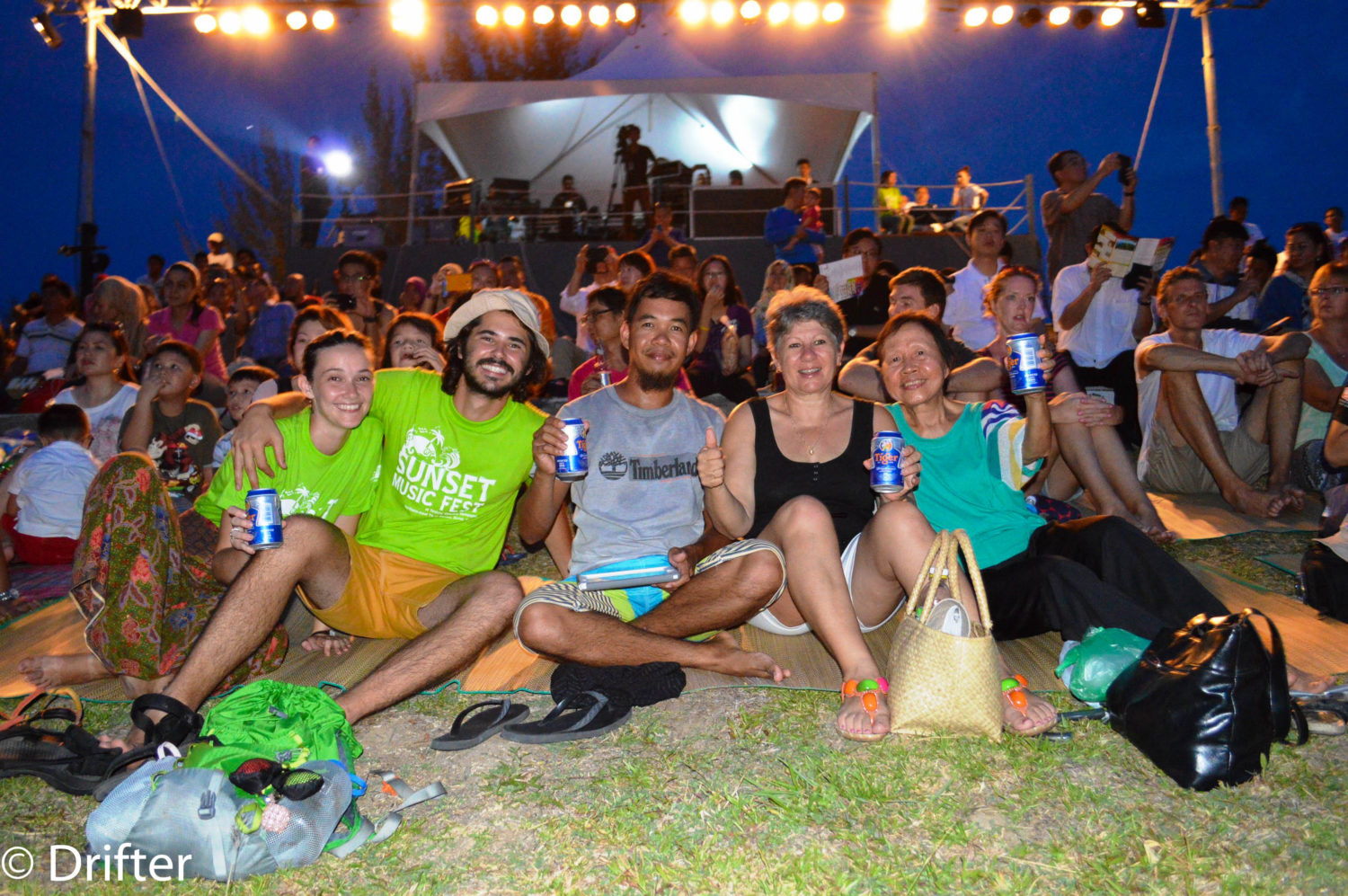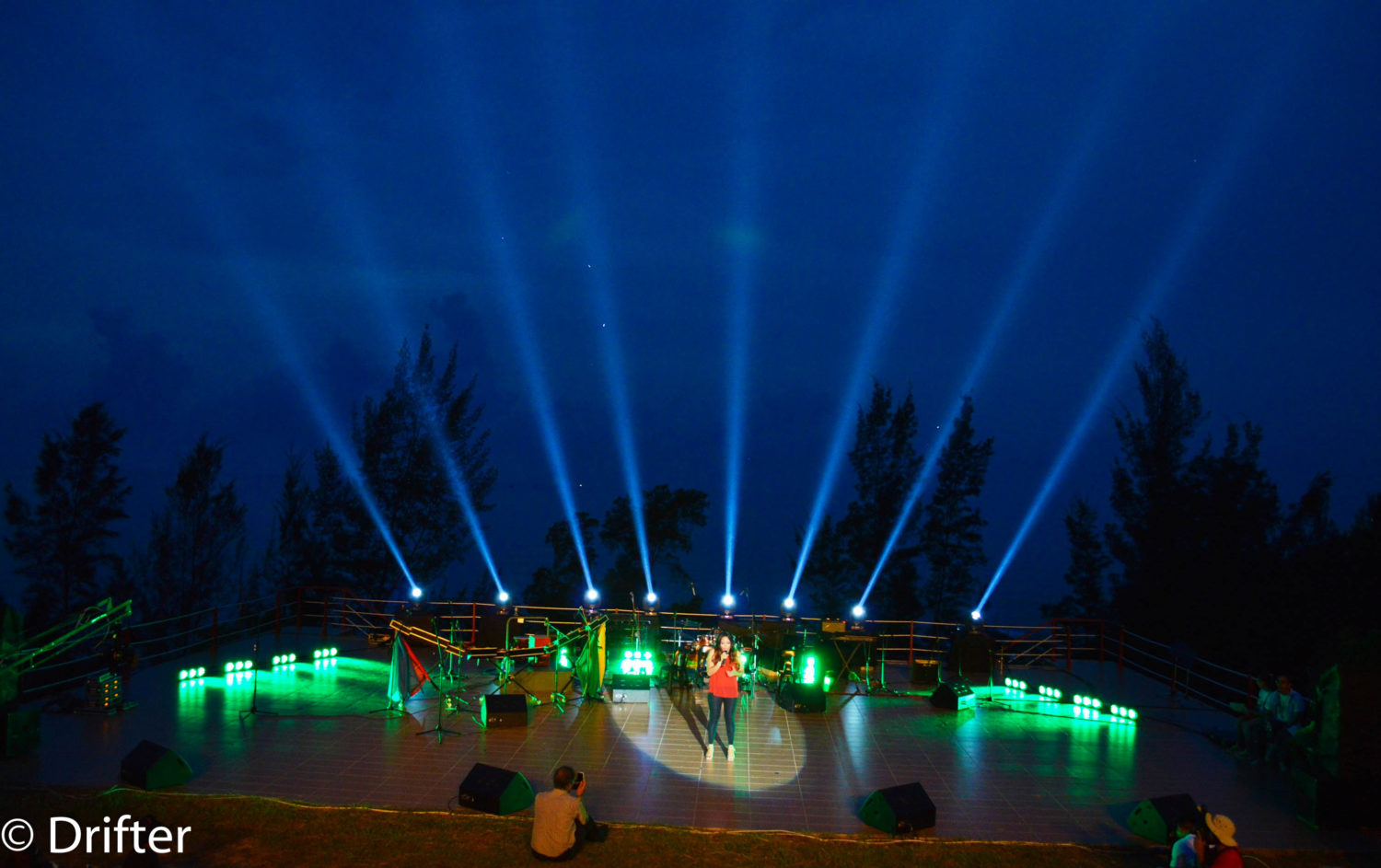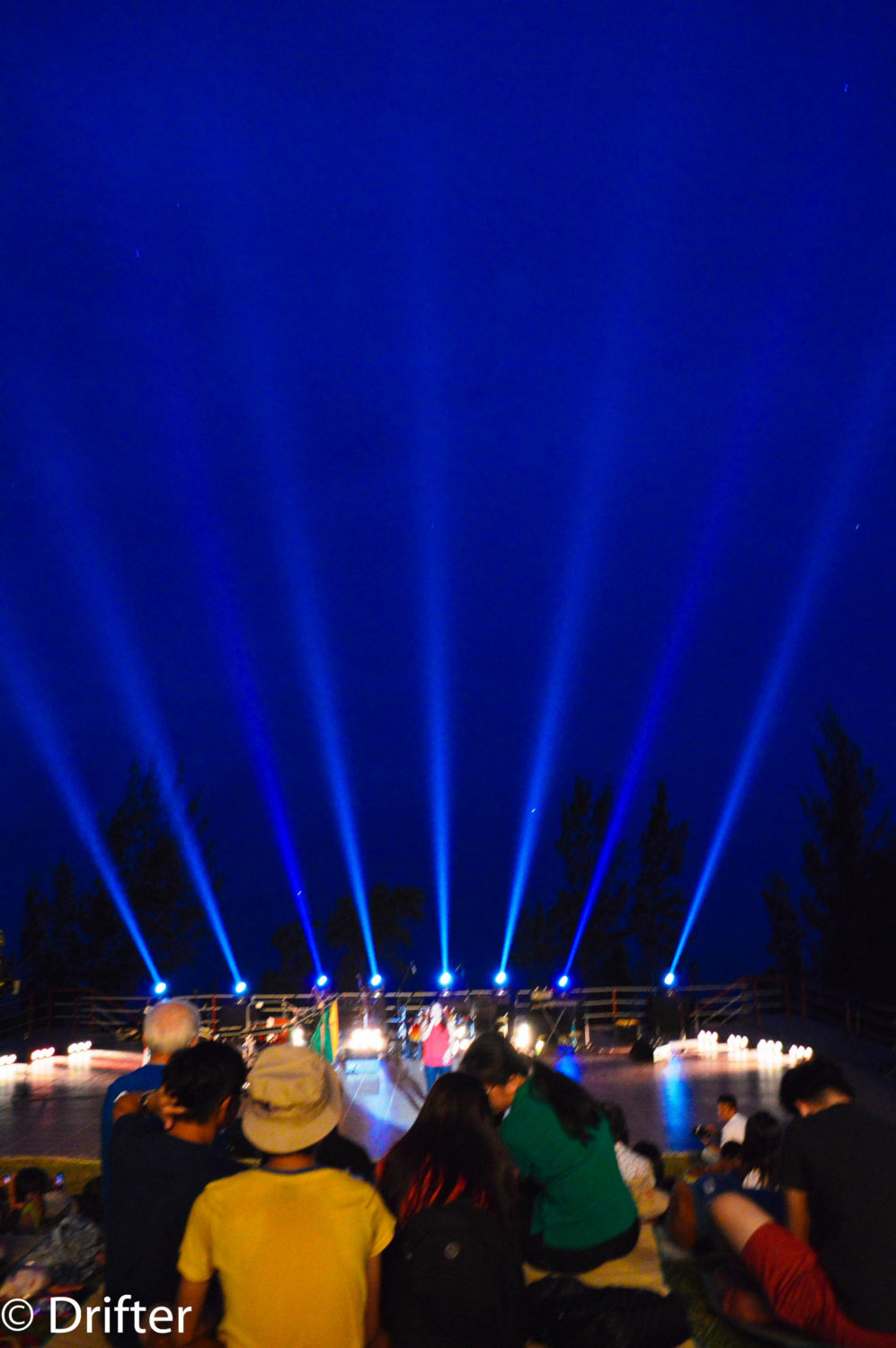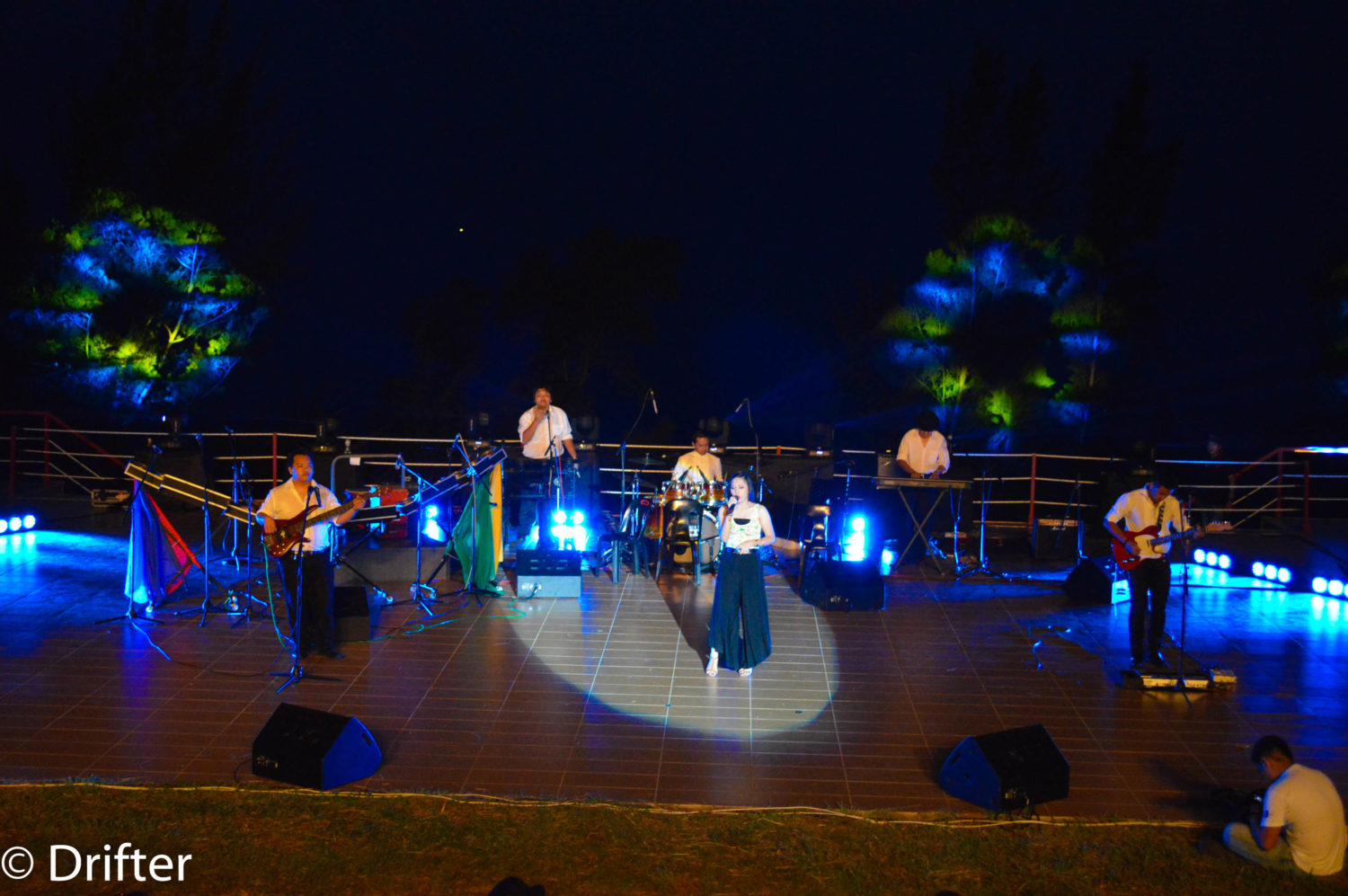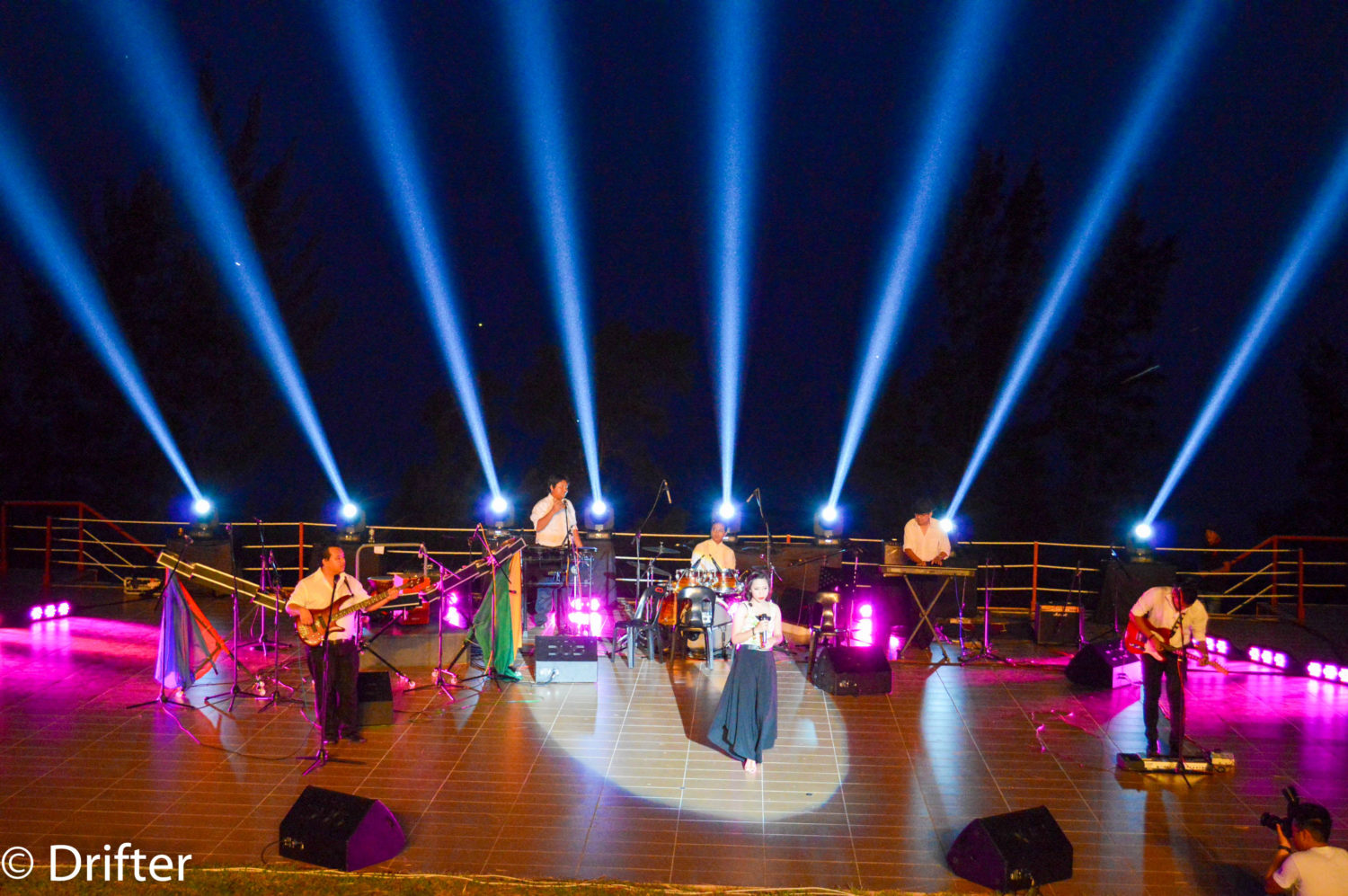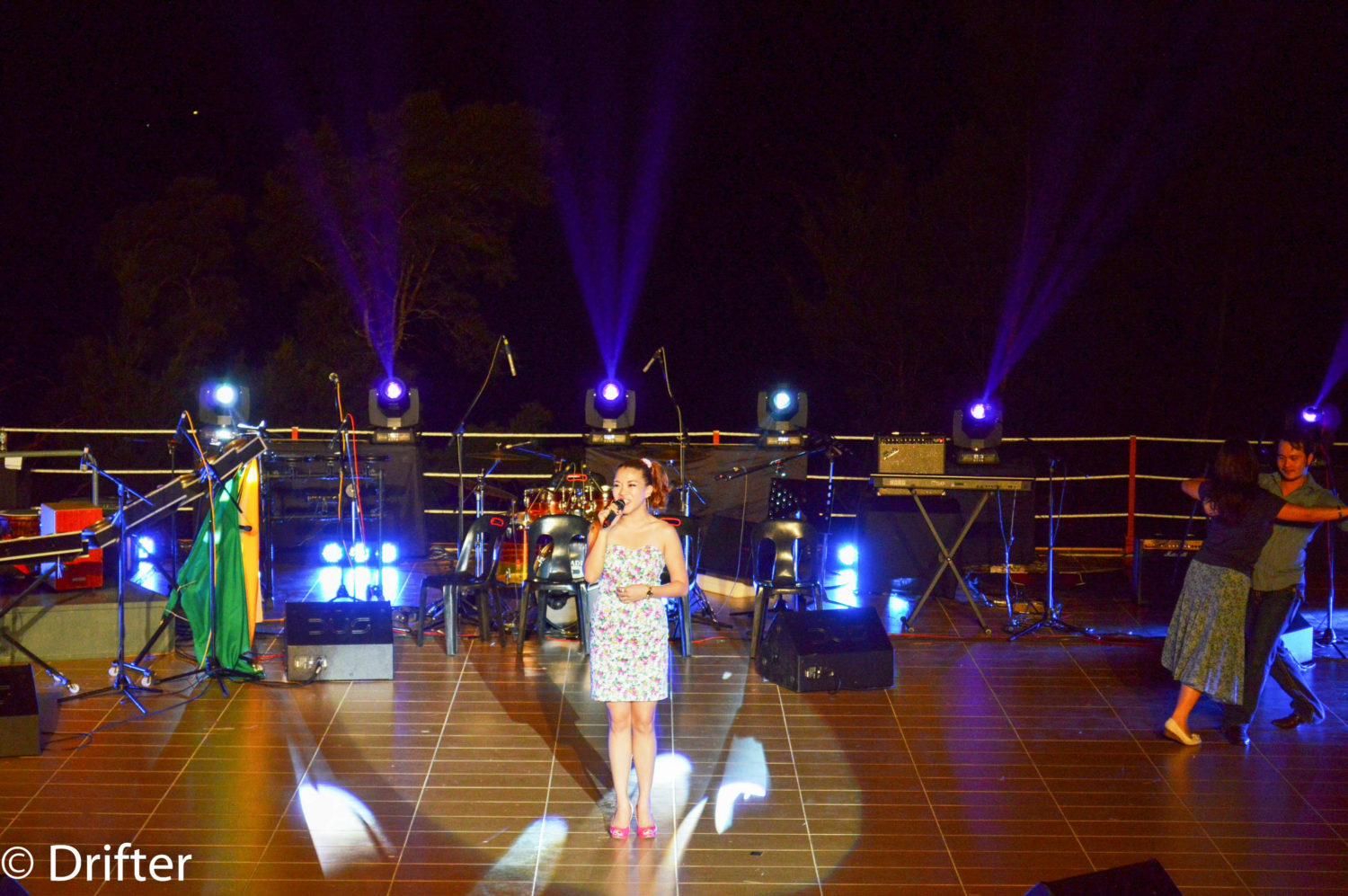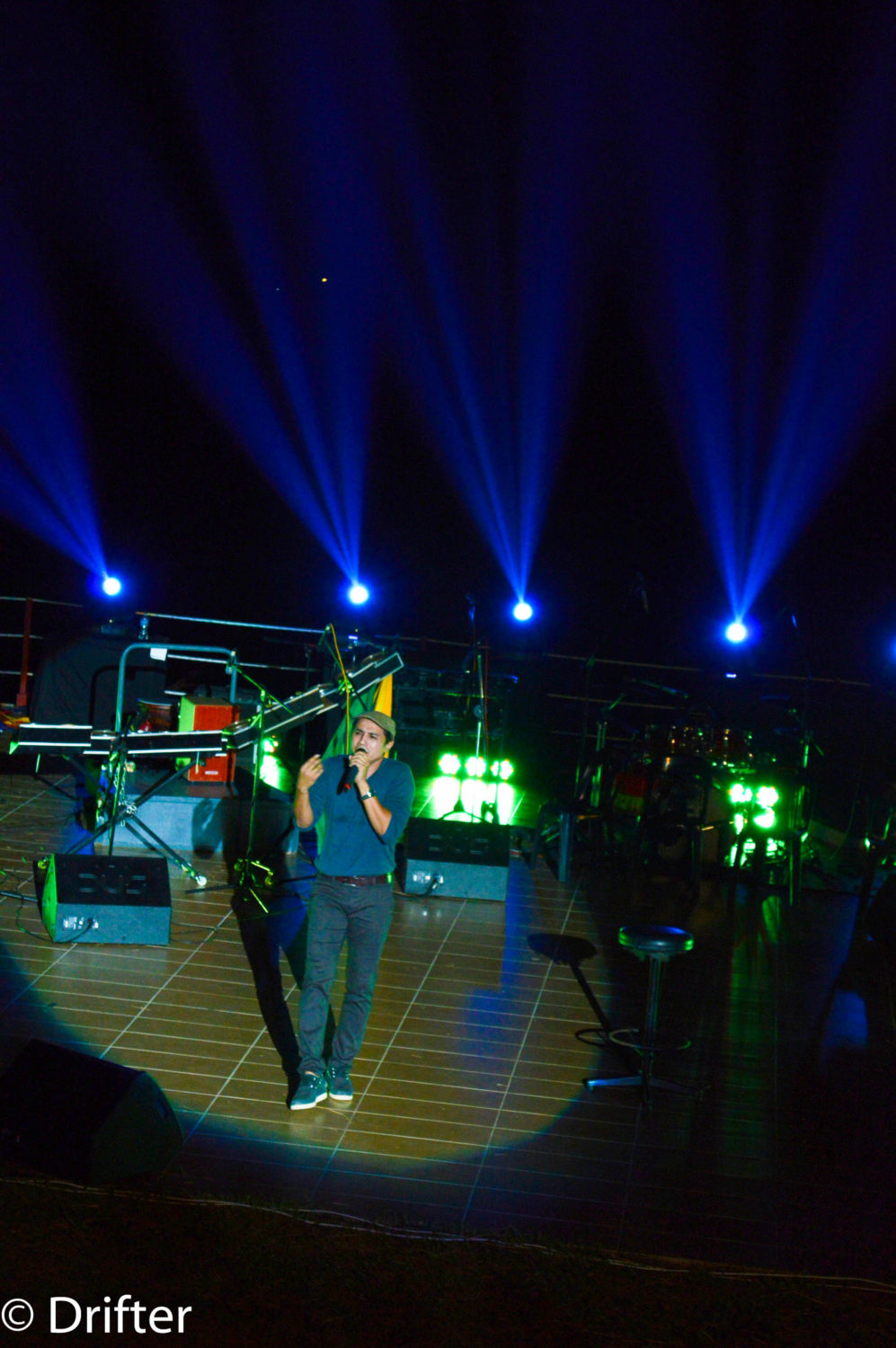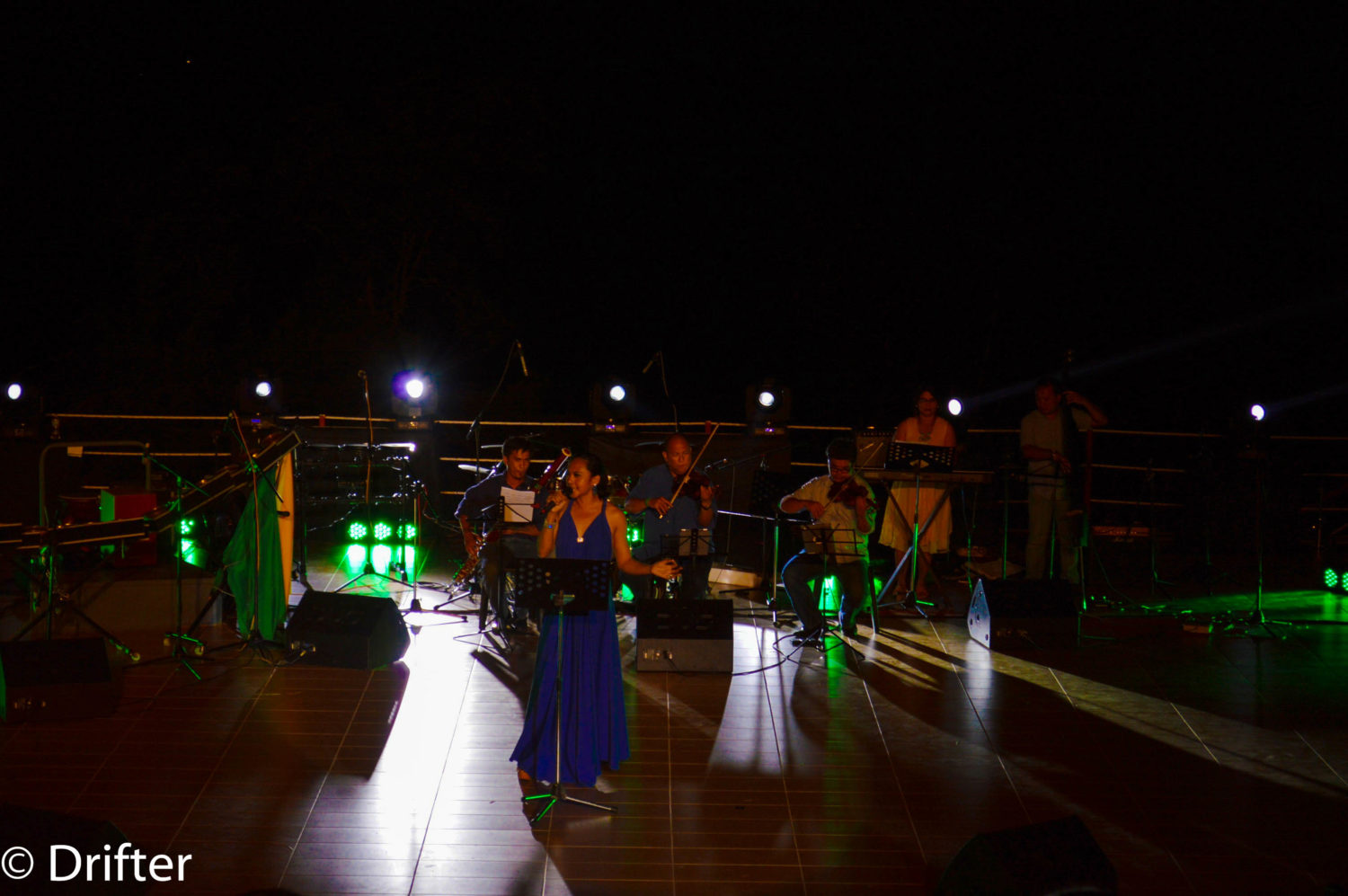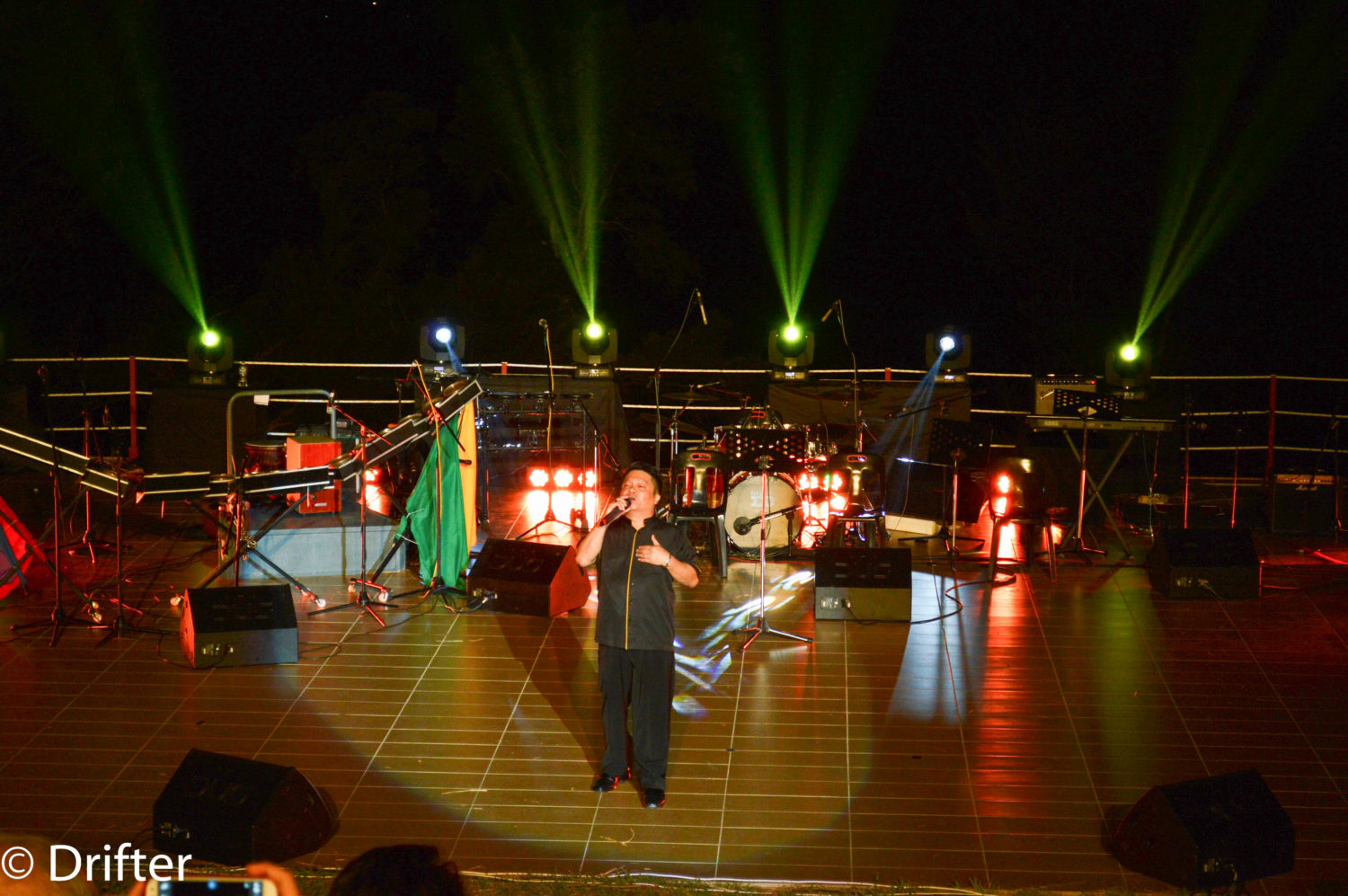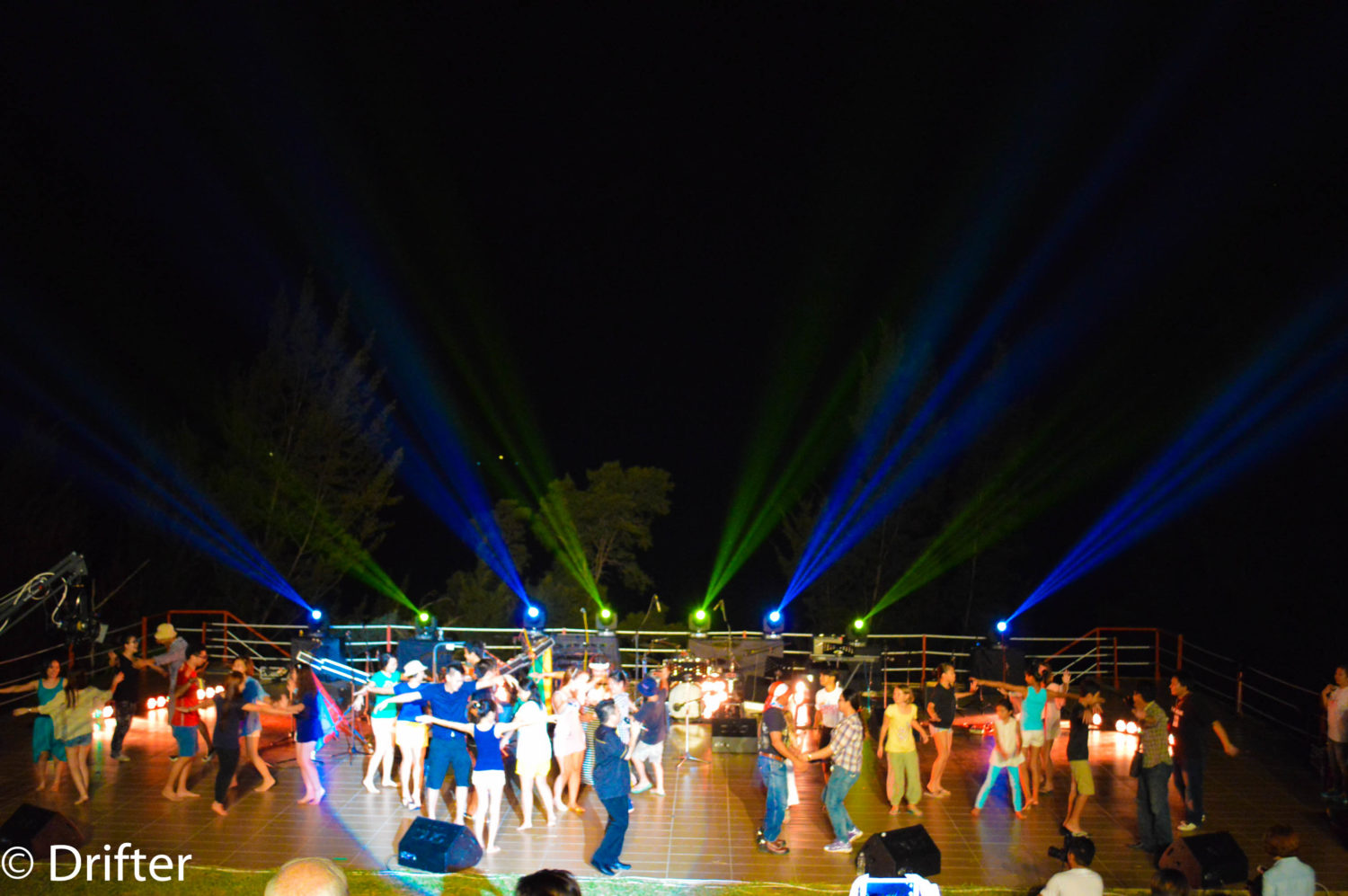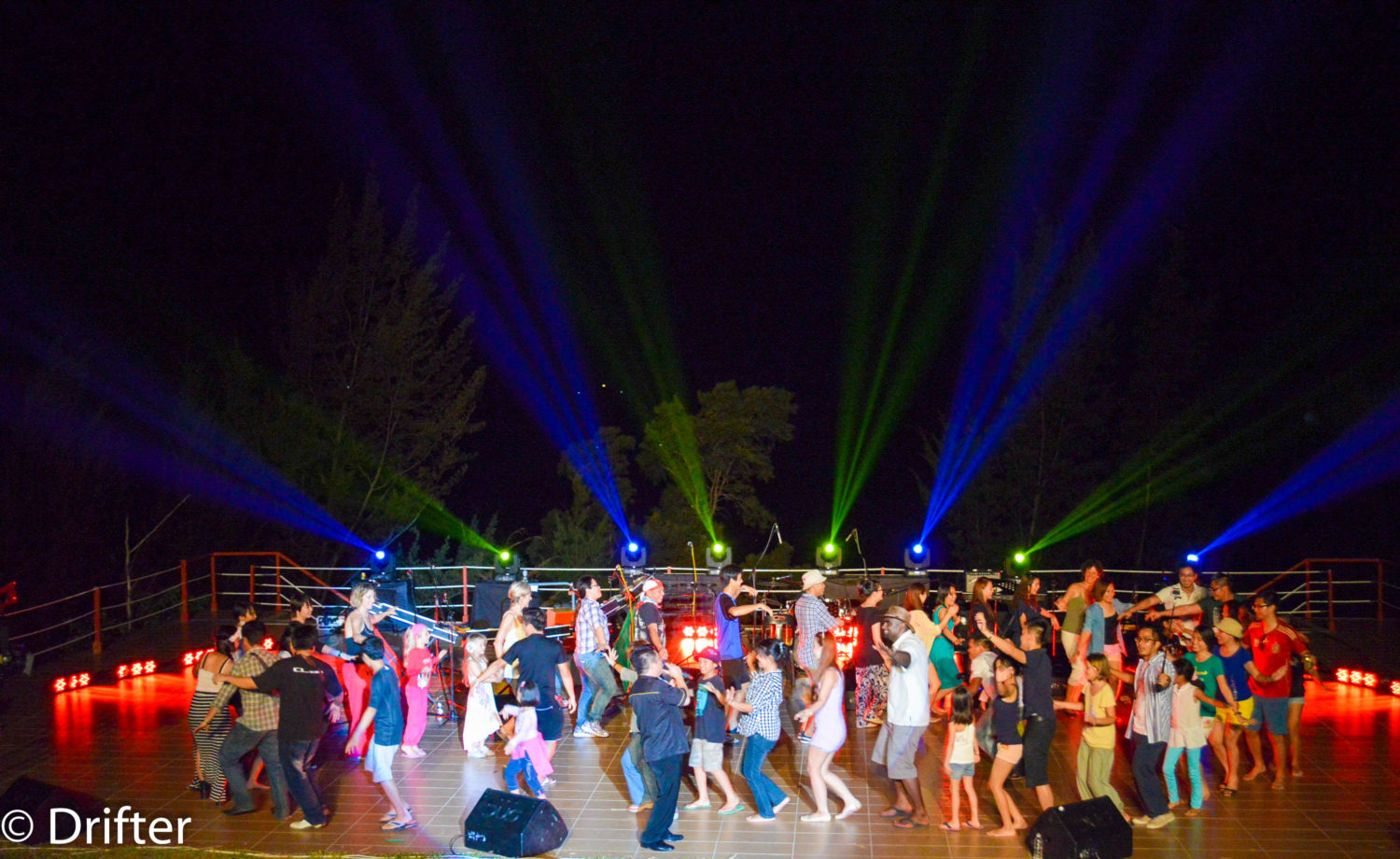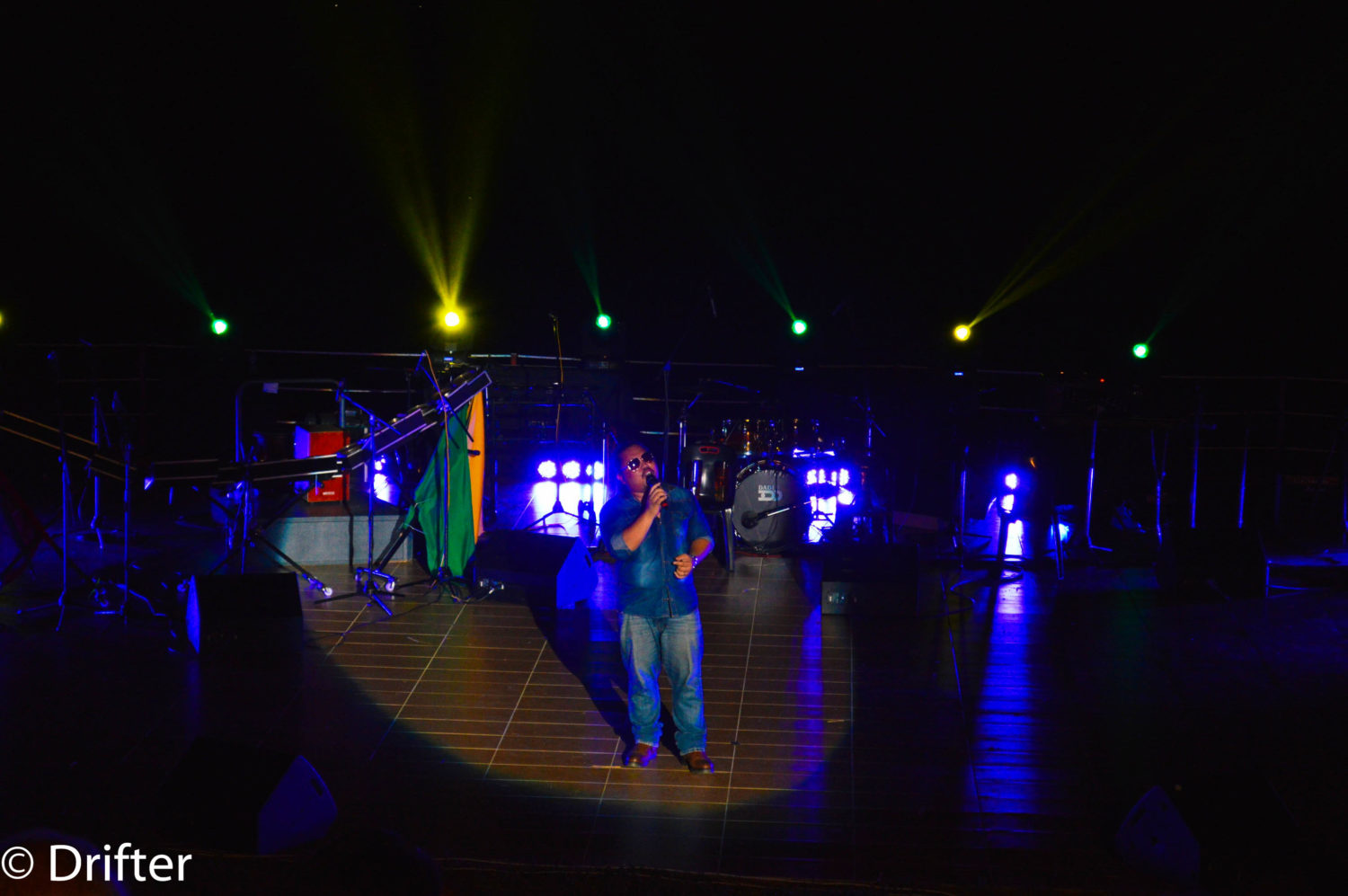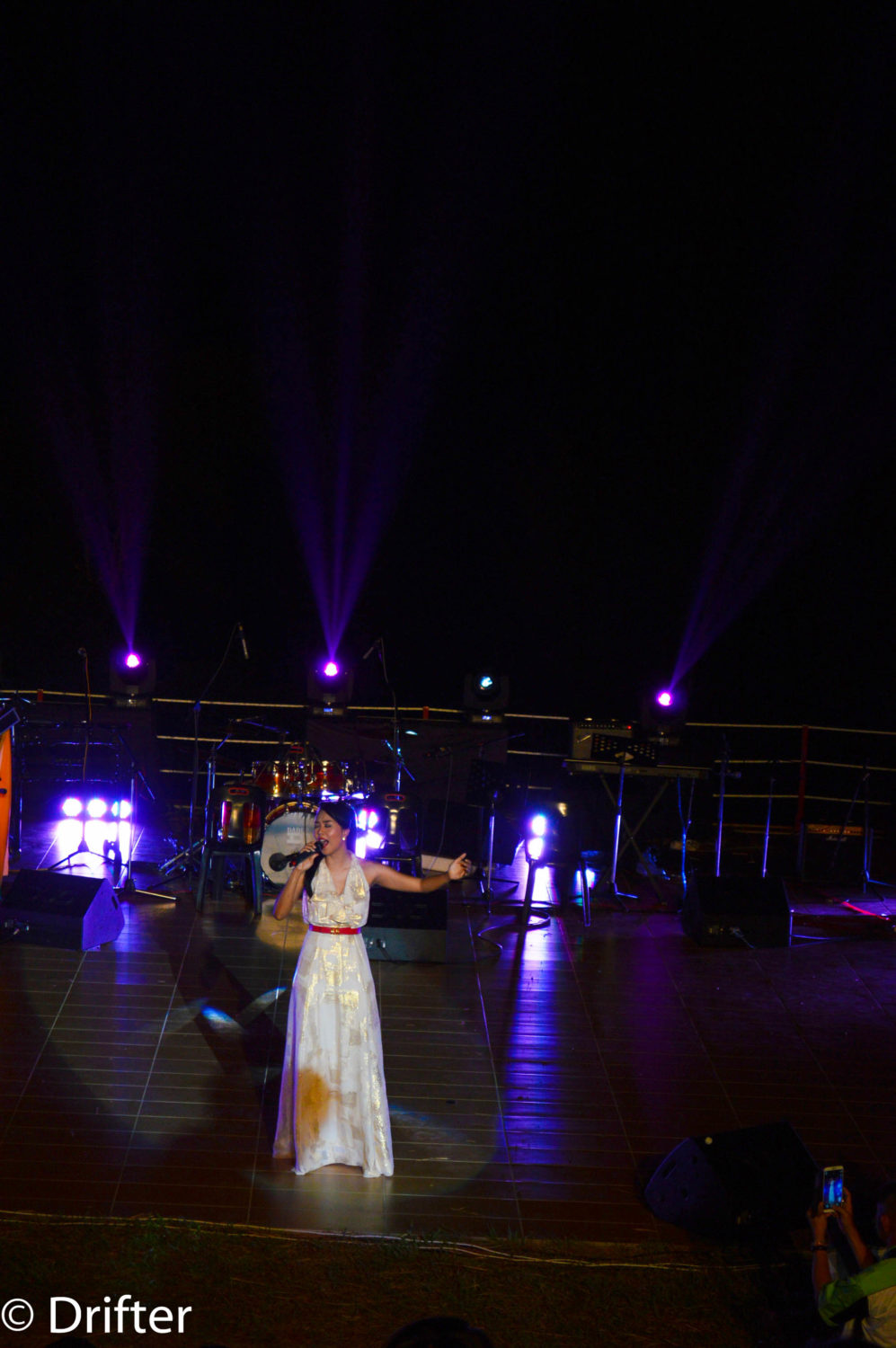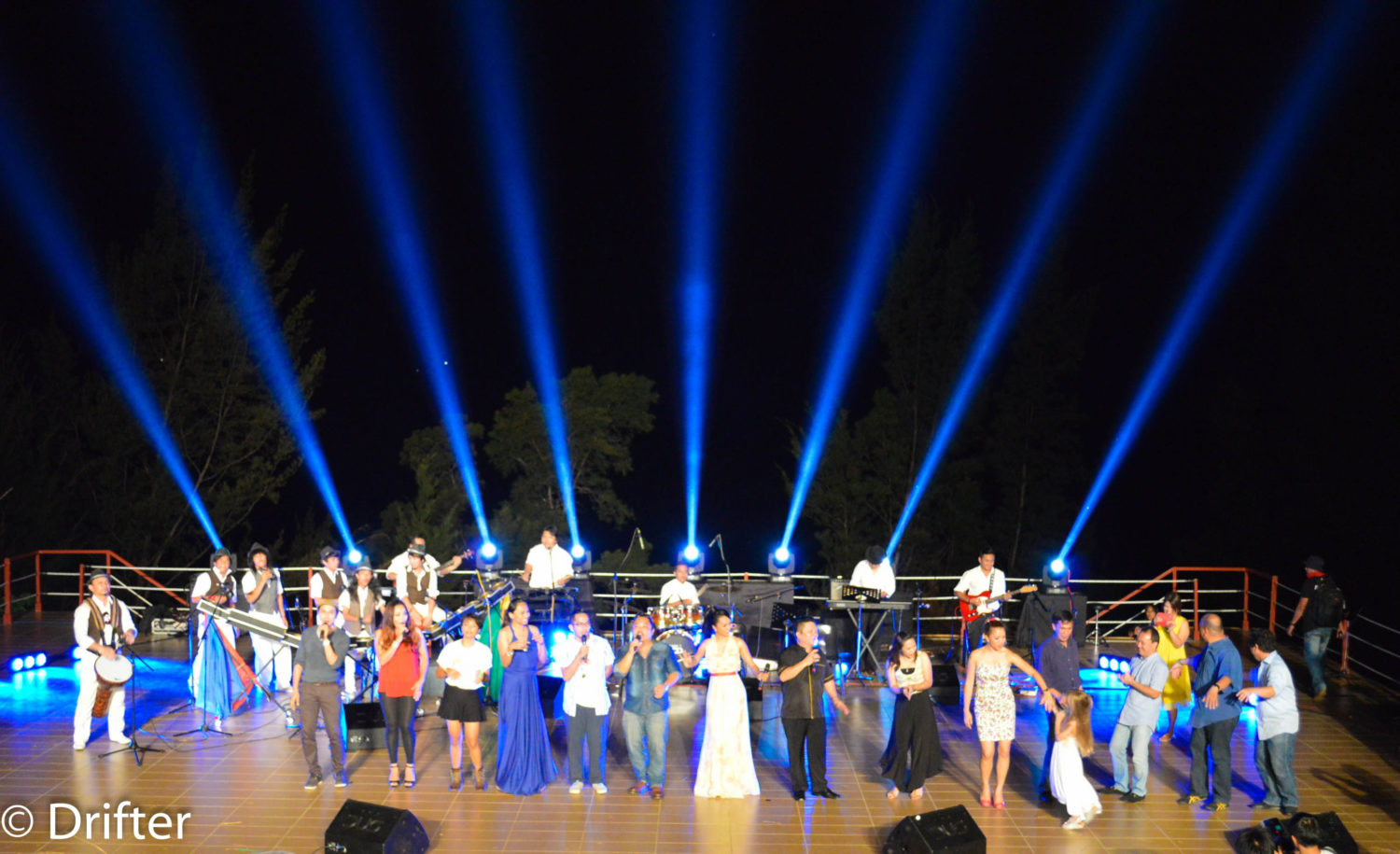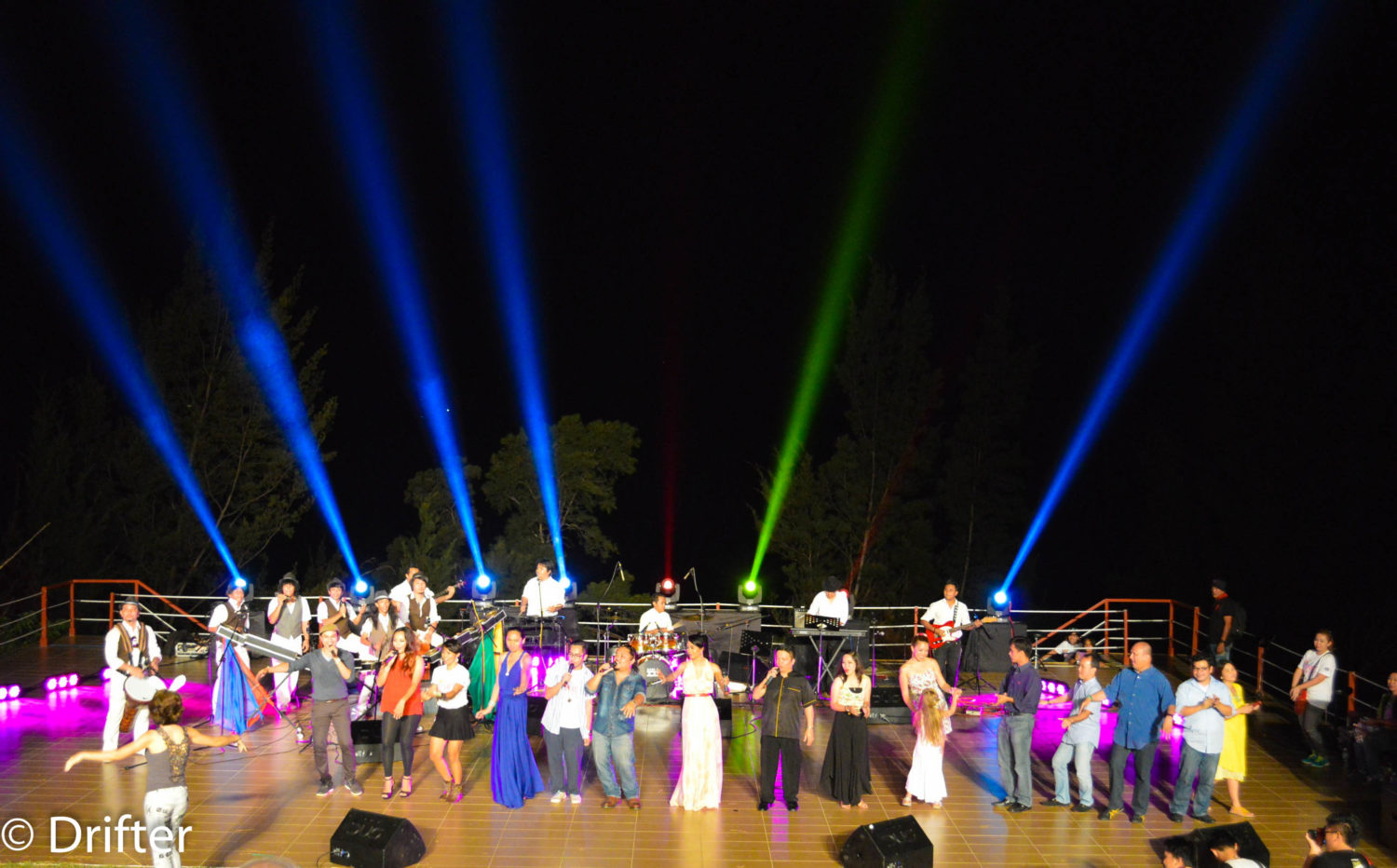 Woke up early morning for sunrise worship but no luck of having good sunrise. I just enjoyed the place. Alone and totally isolated from the outside world, I had the chance to meditate and went back to my cottage. The beach beside the cottage was somewhat pulling me and wants me to swim on it. So I enjoyed the cool water. It was my last day in Tanjung Simpang Mengayau so I had to take the remaining time to bond with my newly-found friends. After breakfast with Katie & Taylor at Tip Top Restaurant, Howard- the resto owner drove me to Kudat town for RM15. From there, I took a bus going back to KK city for RM20.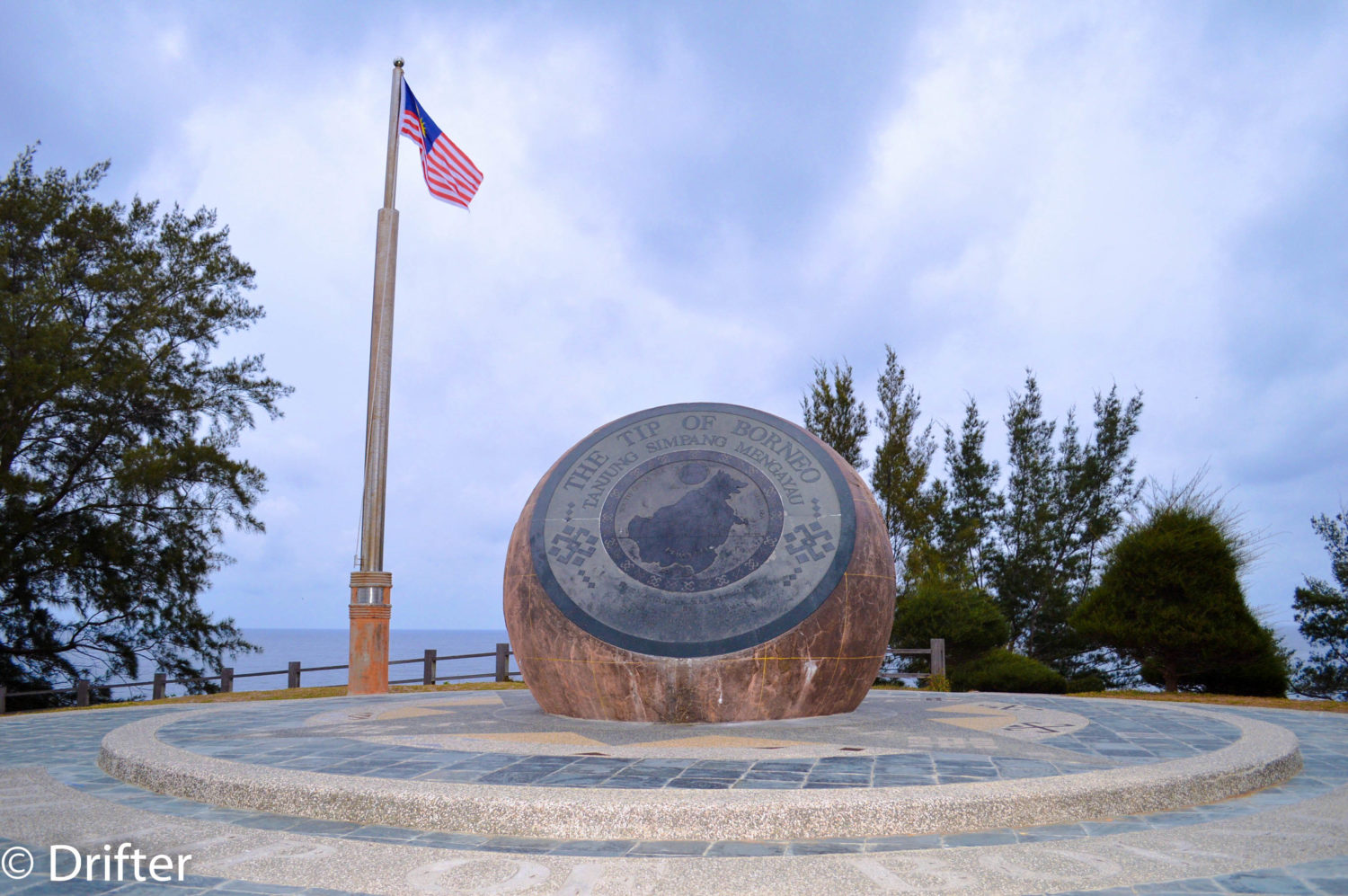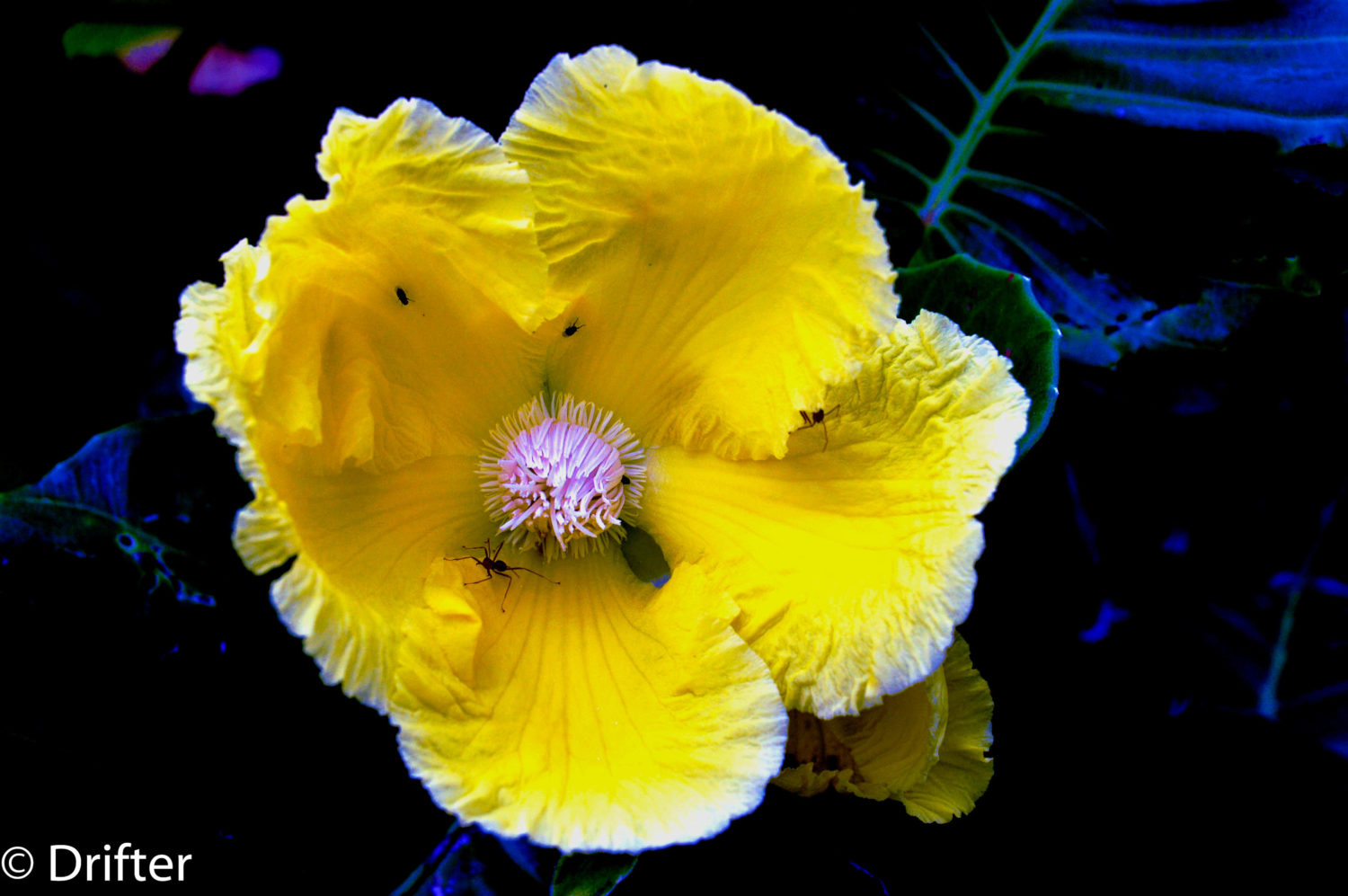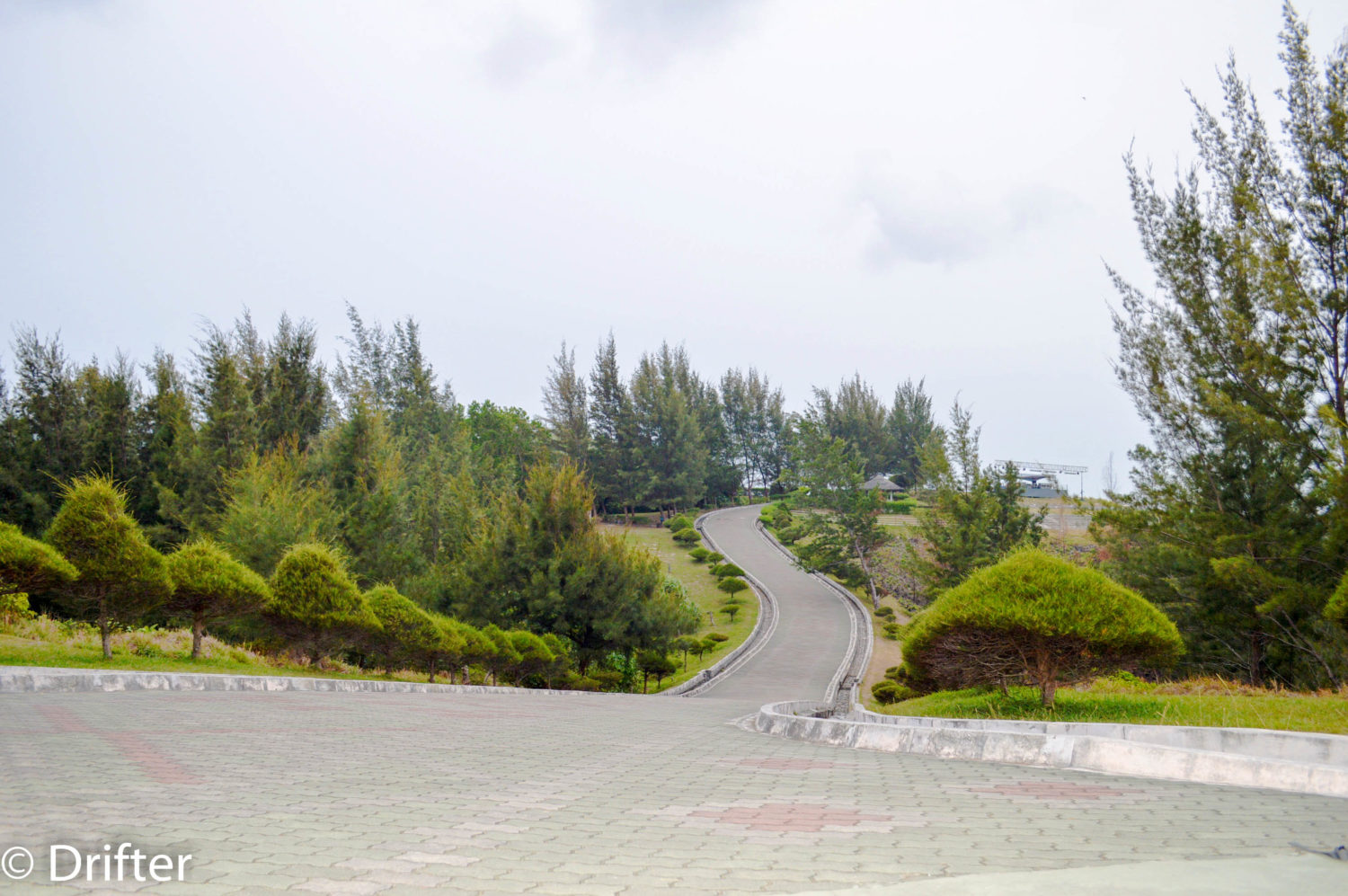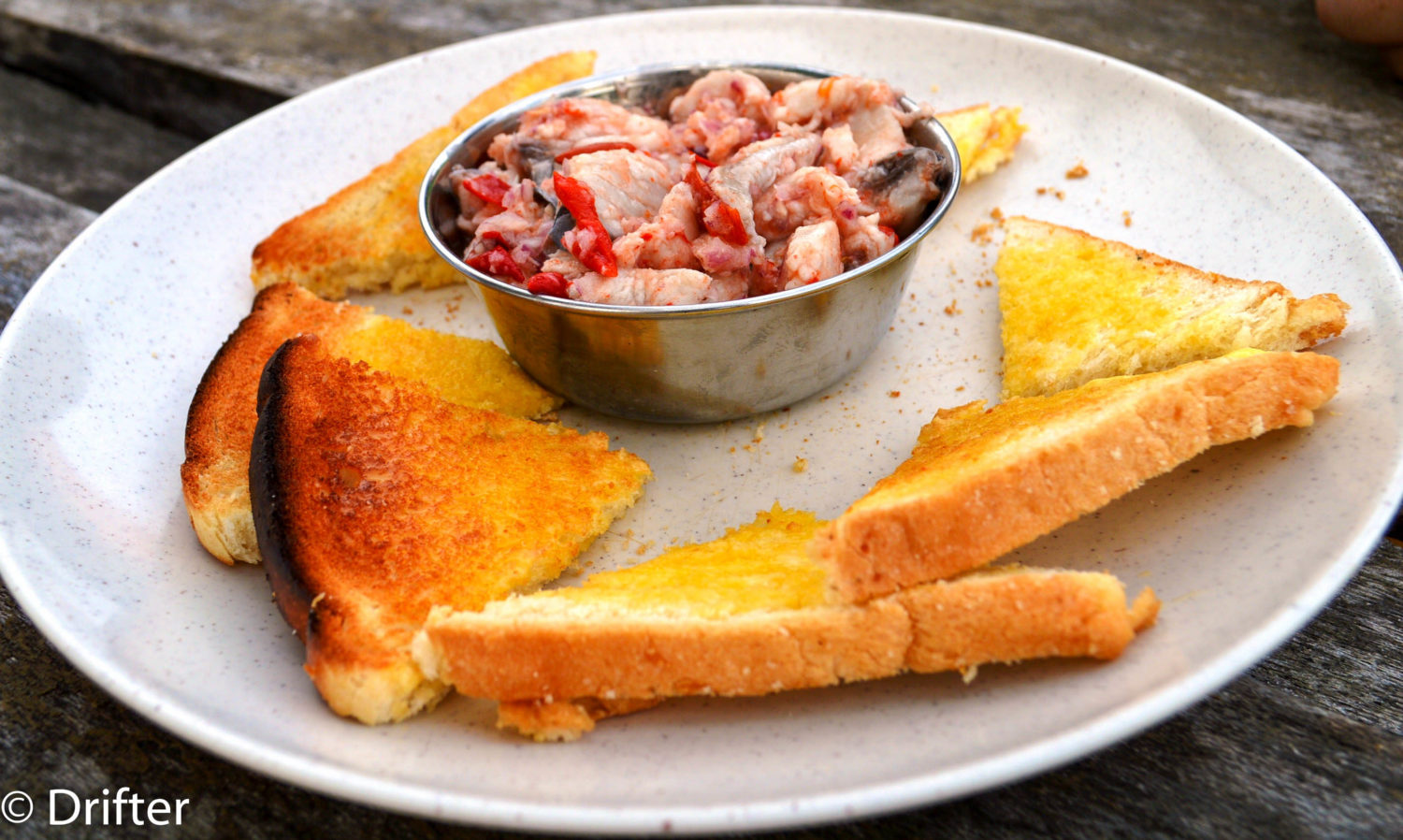 Exploring Around Kota Kinabalu City
Arriving at Inanam Bus Terminal, I took a van going back to KK city for RM1.50 and stayed in Lucy's Homestay for RM28 including breakfast & complimentary wiFi. This well-managed place run by Lucy and her son Shawn is a popular resting place for backpackers in KK City. It's like a home away from home with a terrace overlooking one of the oldest streets in KK called the Australia Place. It's pretty accessible to Padang Merdeka Square where buses and vans are. After indulging myself with a cold shower, I never wasted my time to go shopping and visit the night market.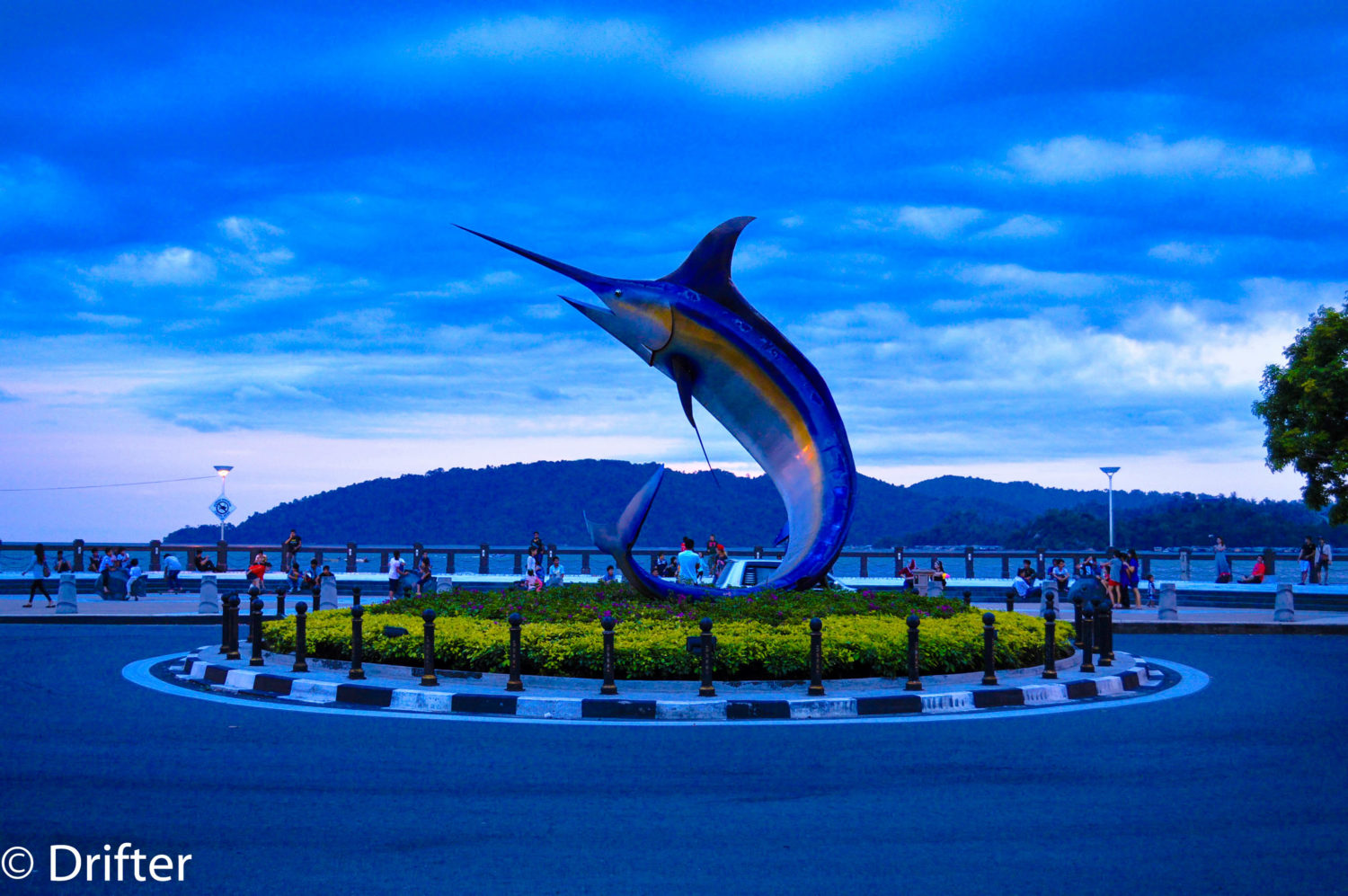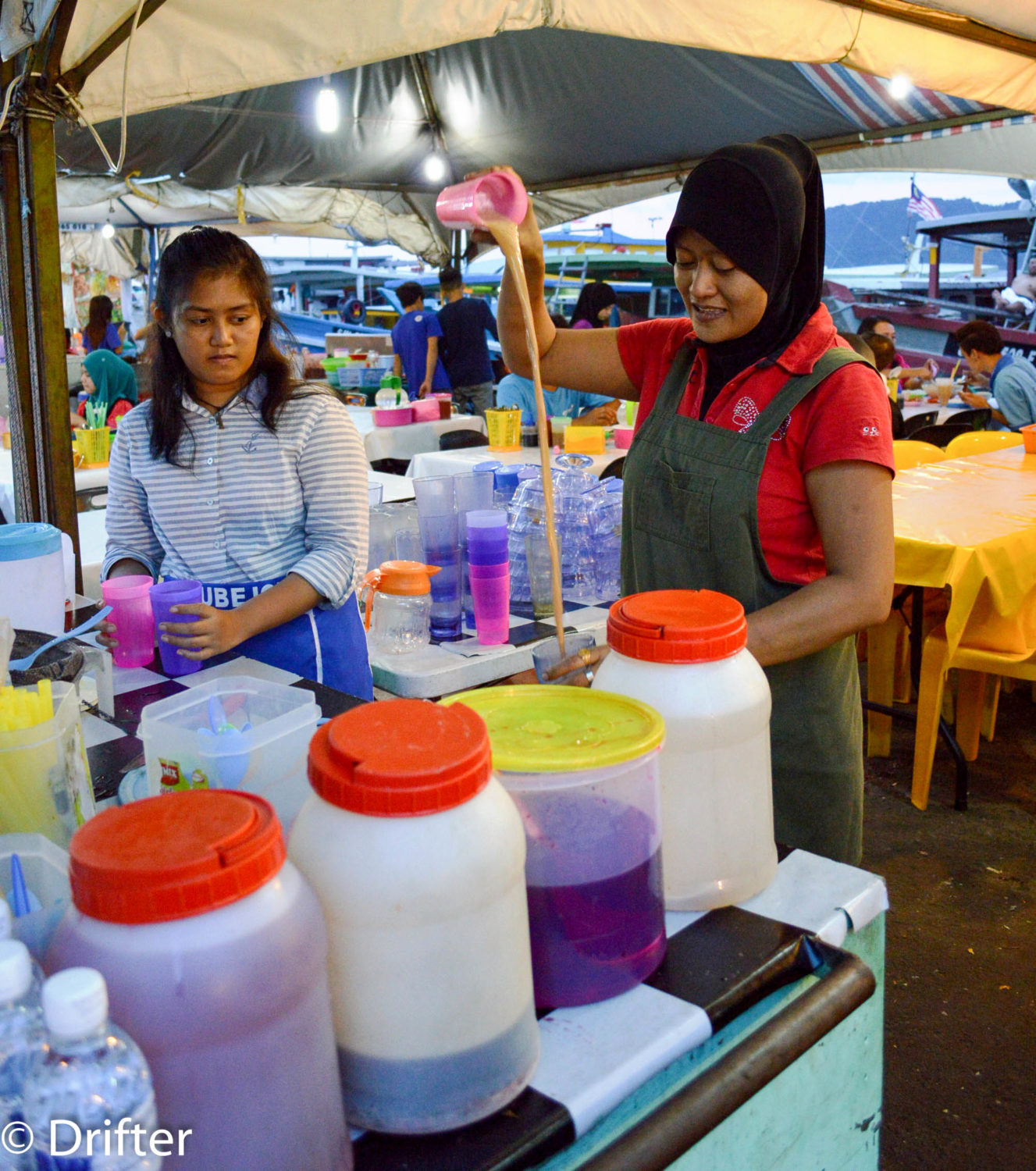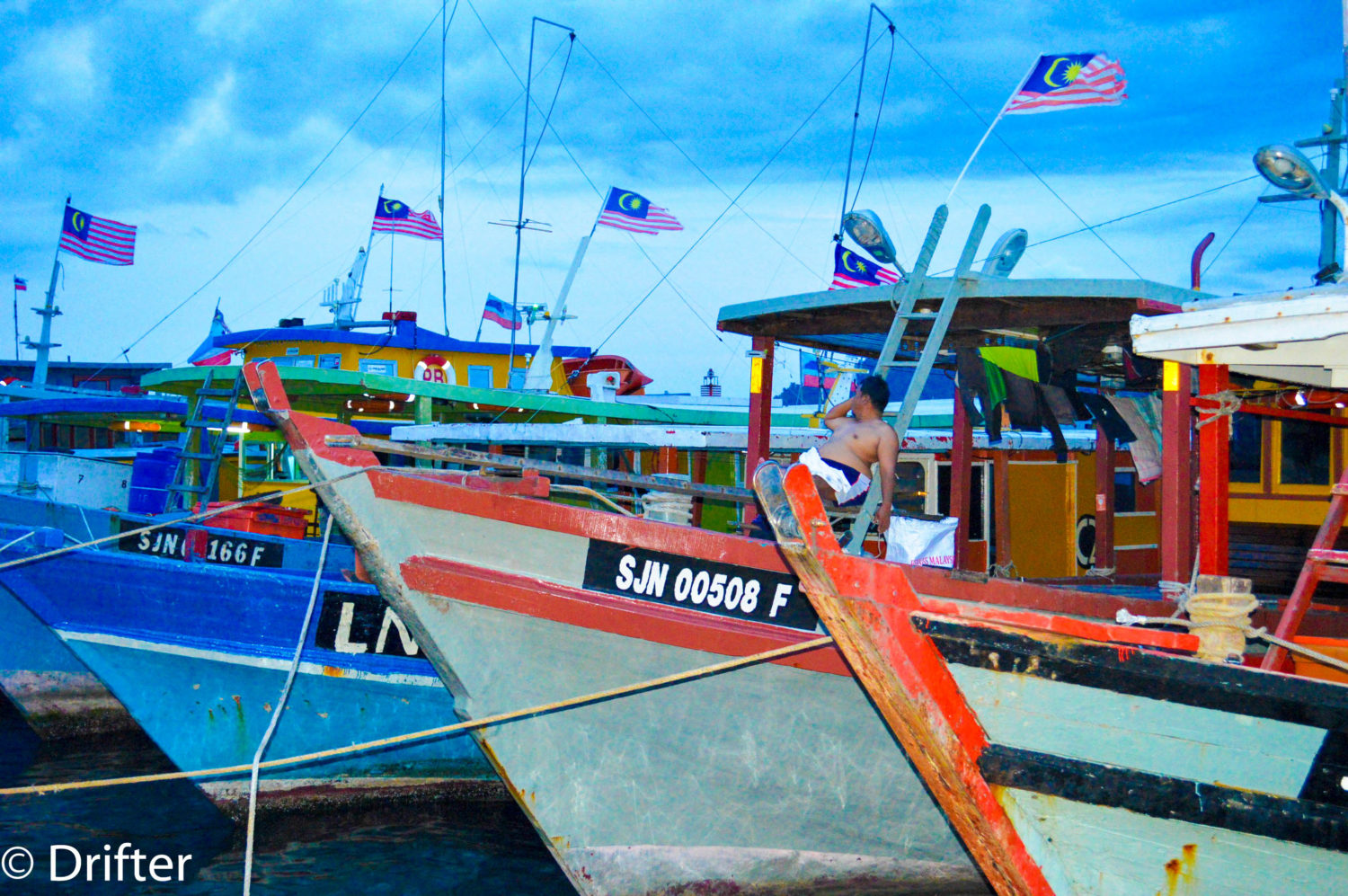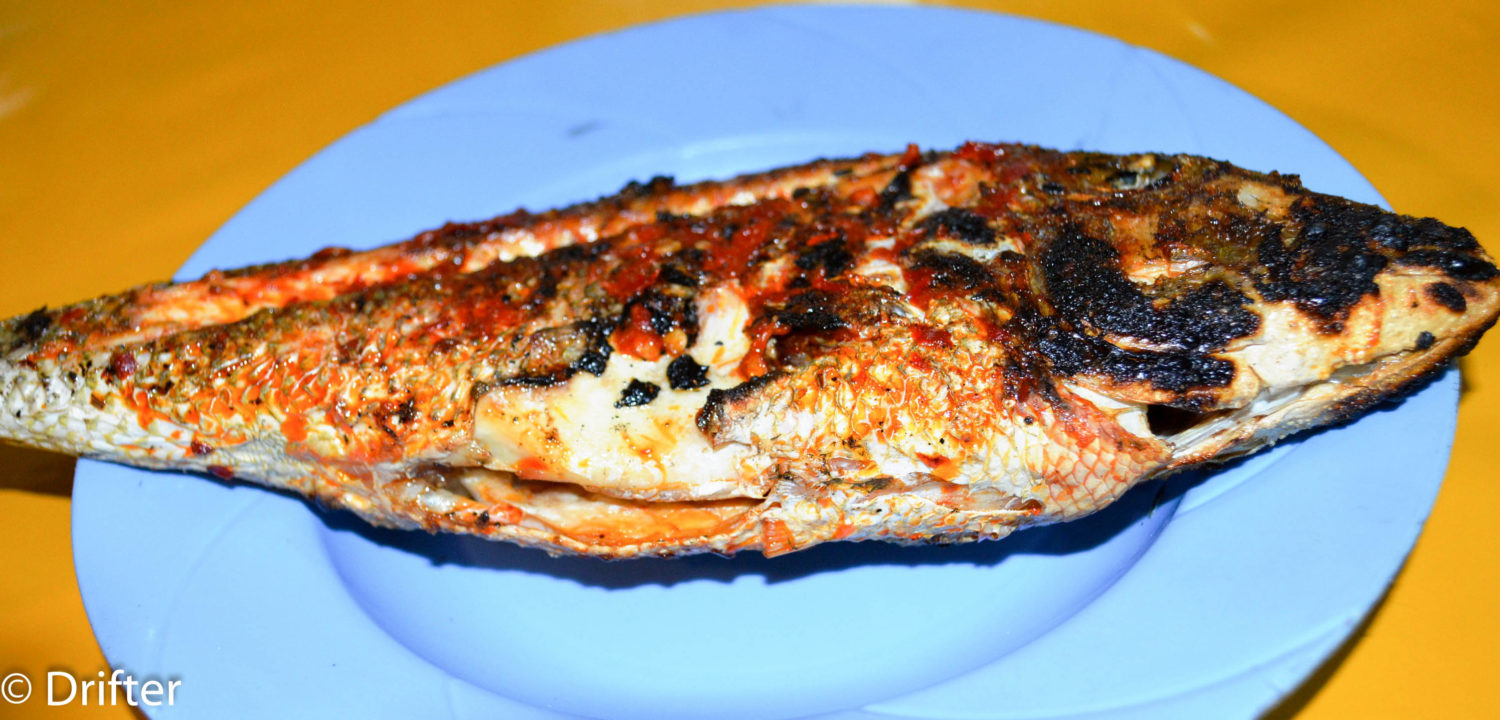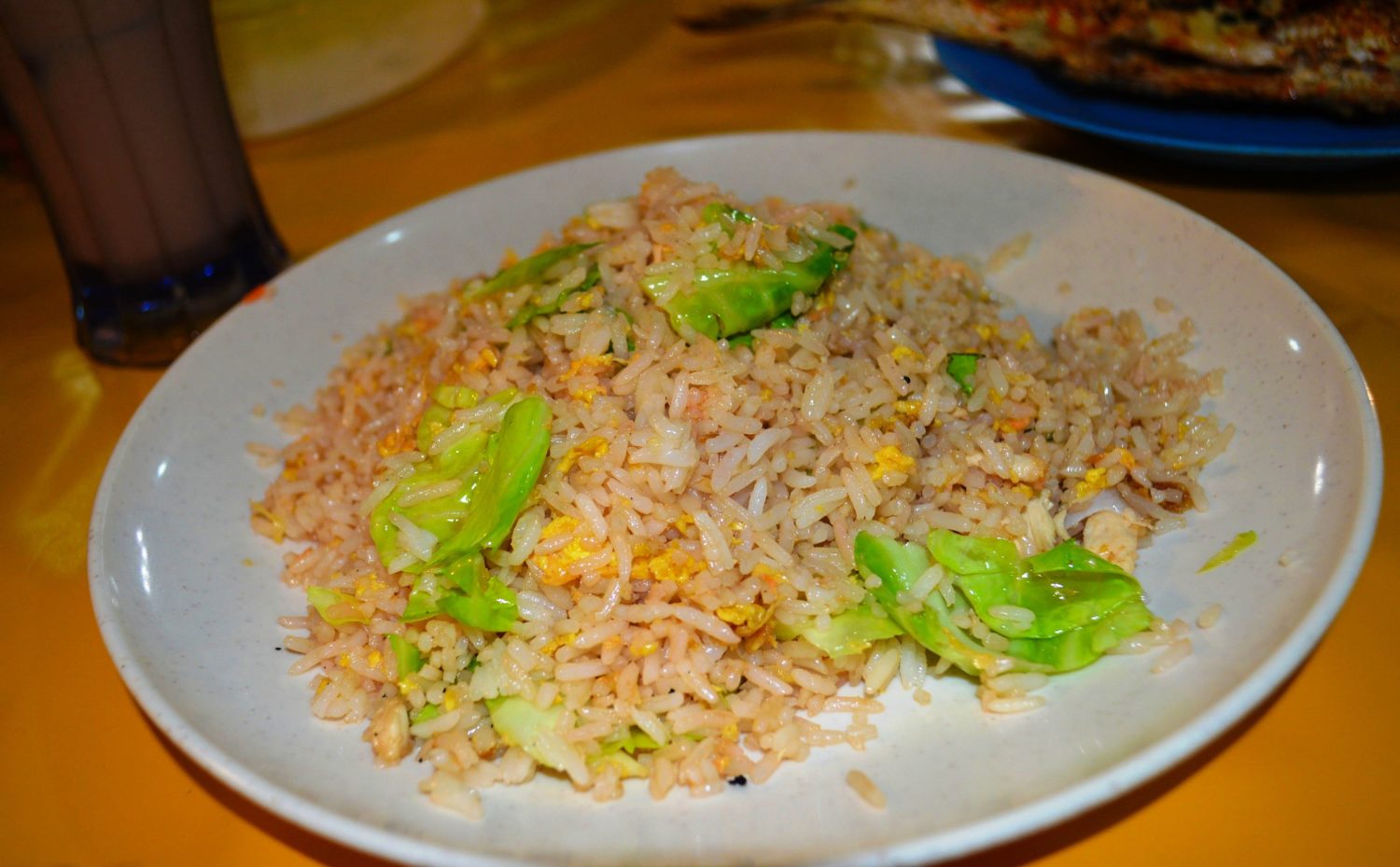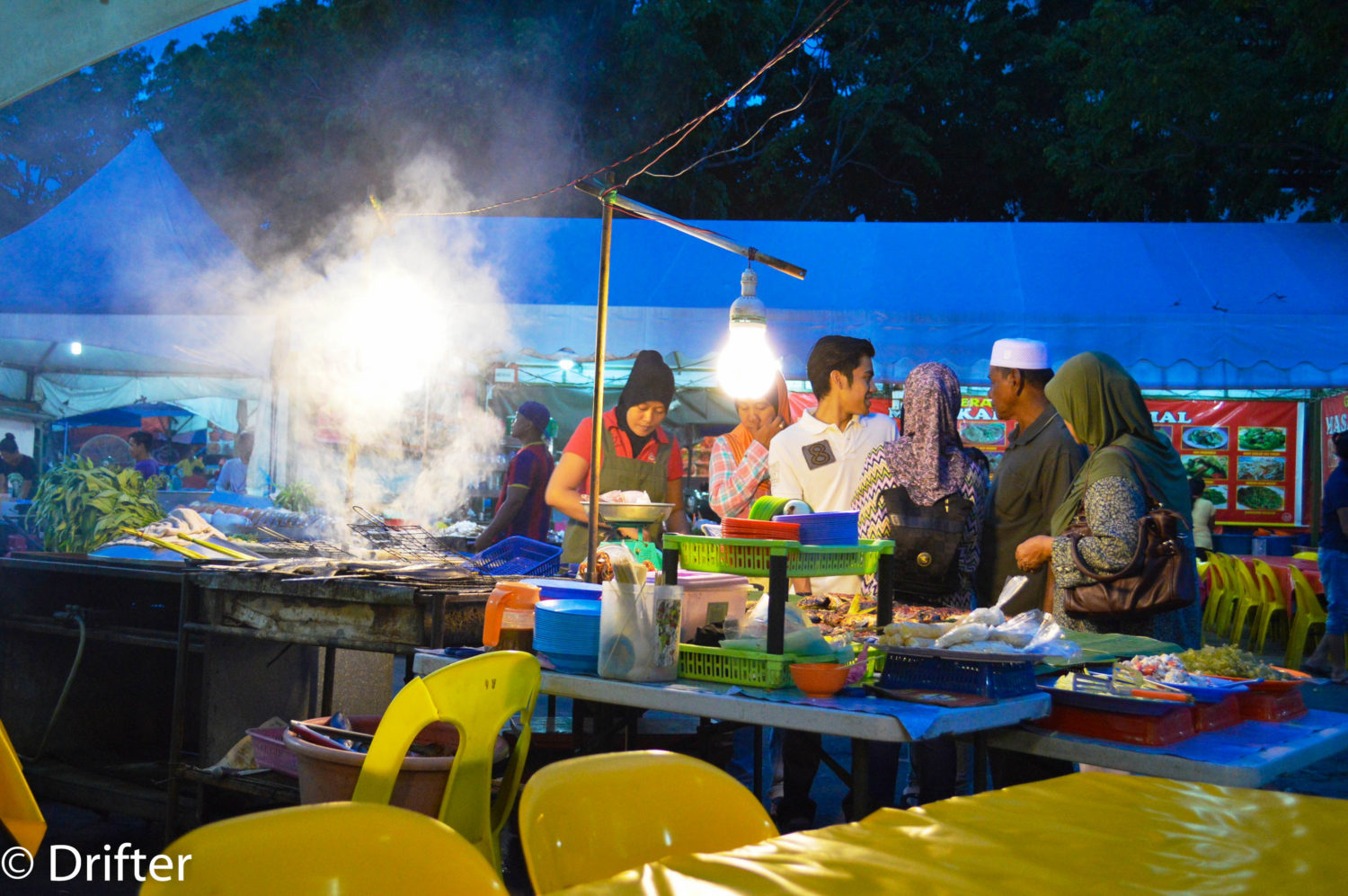 I heard there's a lot of good food at the night market and most of the owners were Filipinos. Luckily, I spotted a place and devoured a big grilled fish, of course with my favorite seafood nasi goring and 2 large glasses of tea tarik (Malaysia's favorite milk tea) for just RM27. It was fun roaming around the city and did a bit of shopping for souvenirs. It's like you're in Divisoria or Baclaran in the Philippines where you'll see most Filipinos displaying anything from cheap pearls to apparel and anything you can imagine.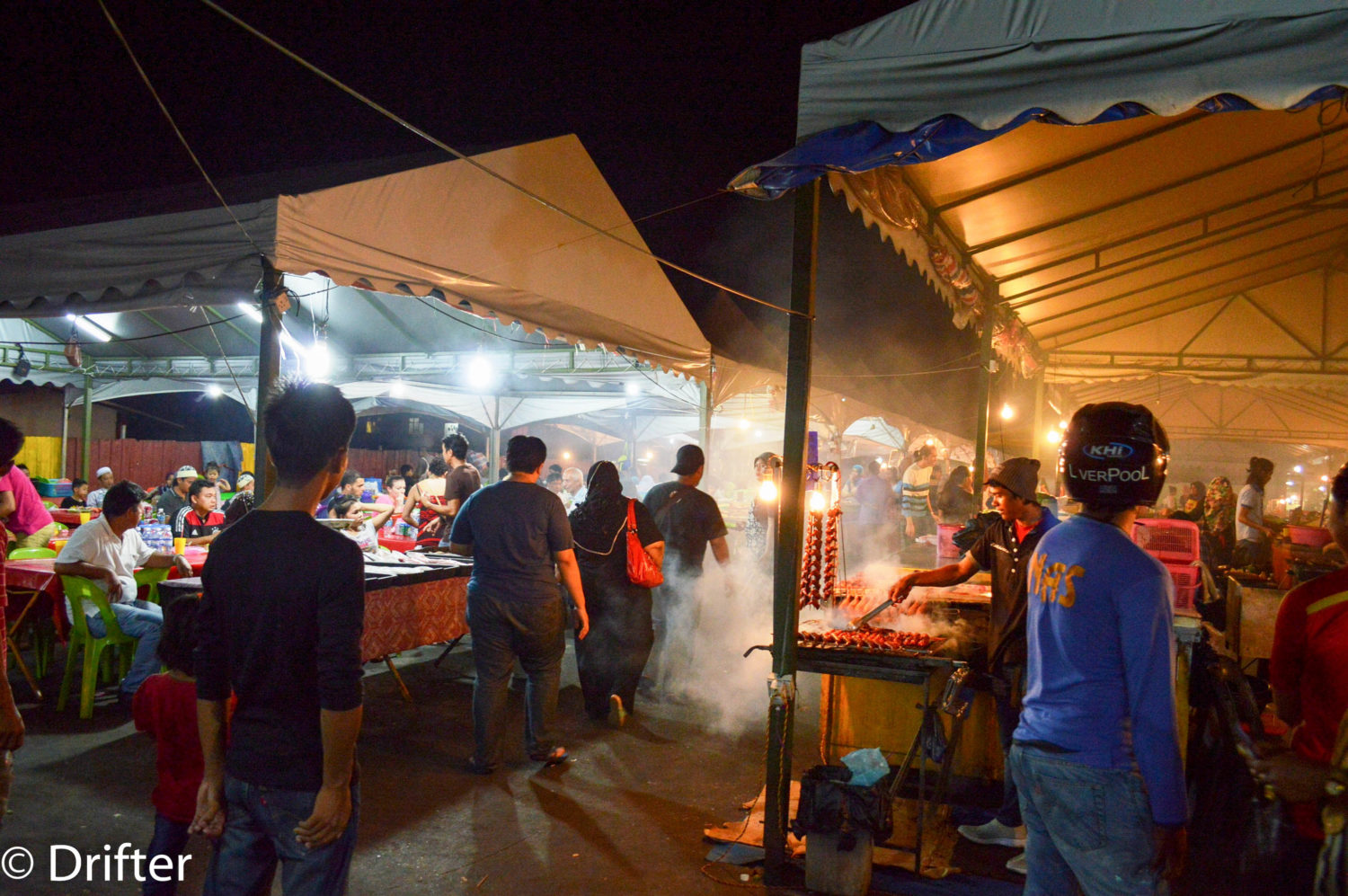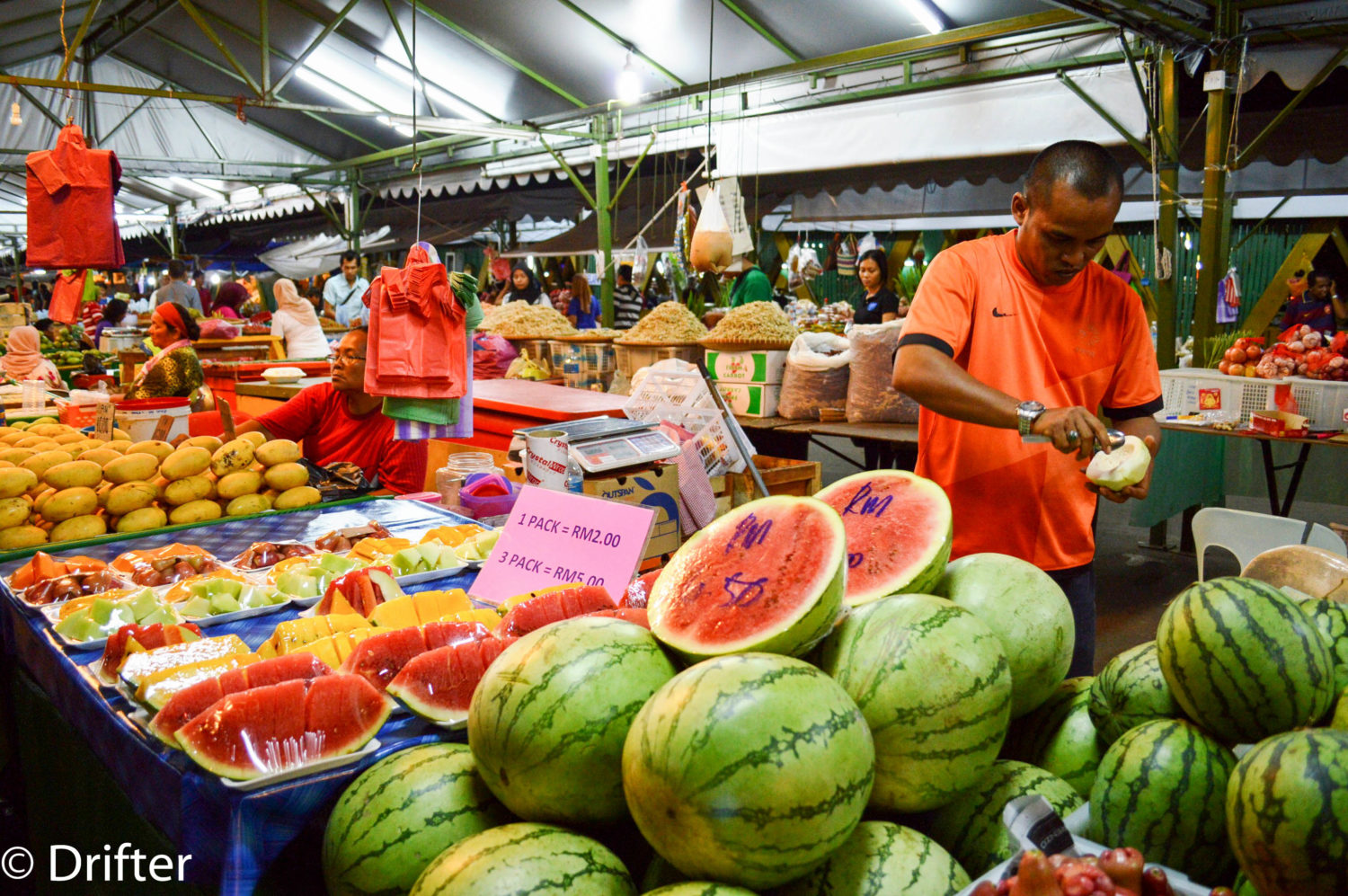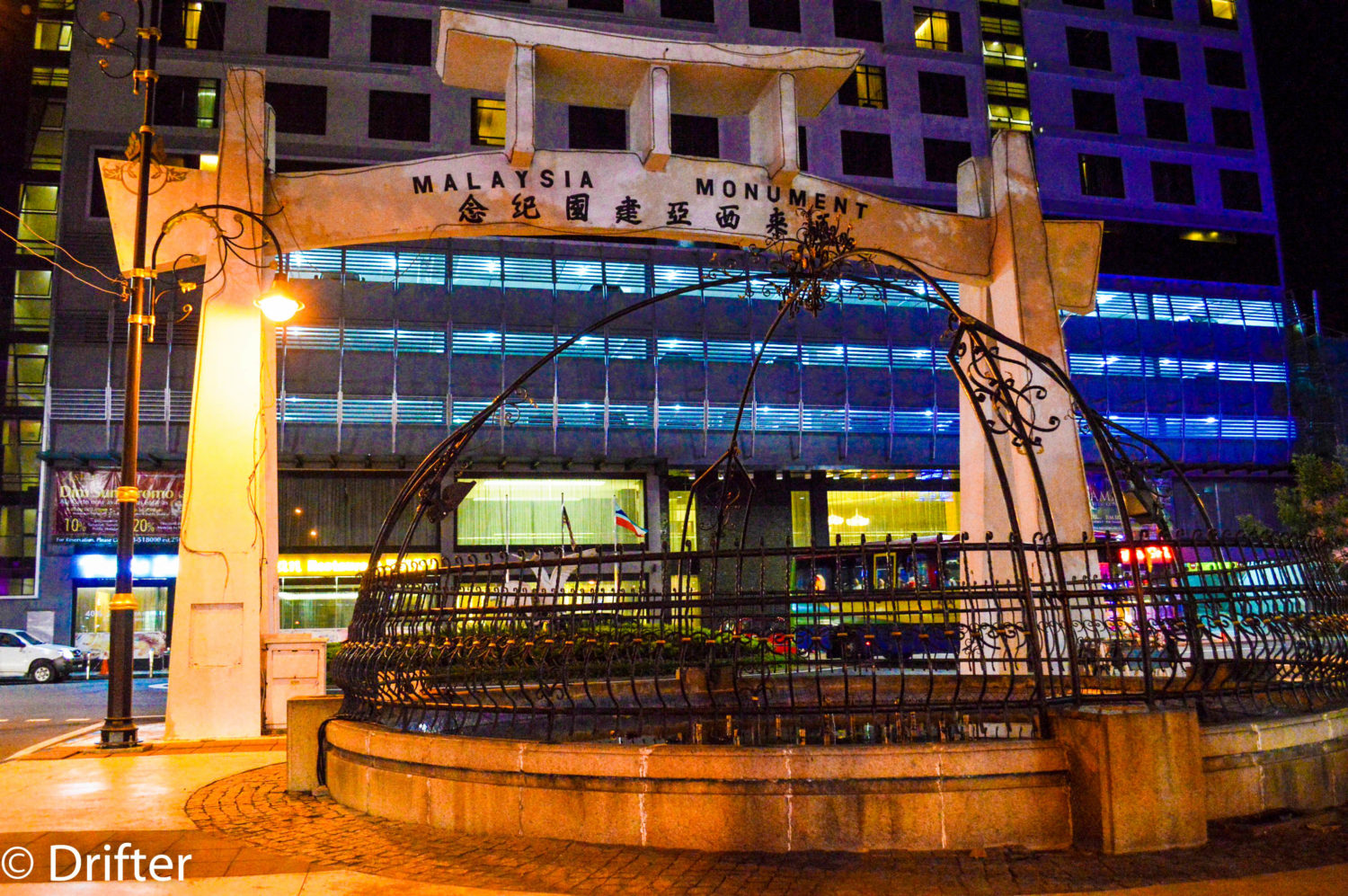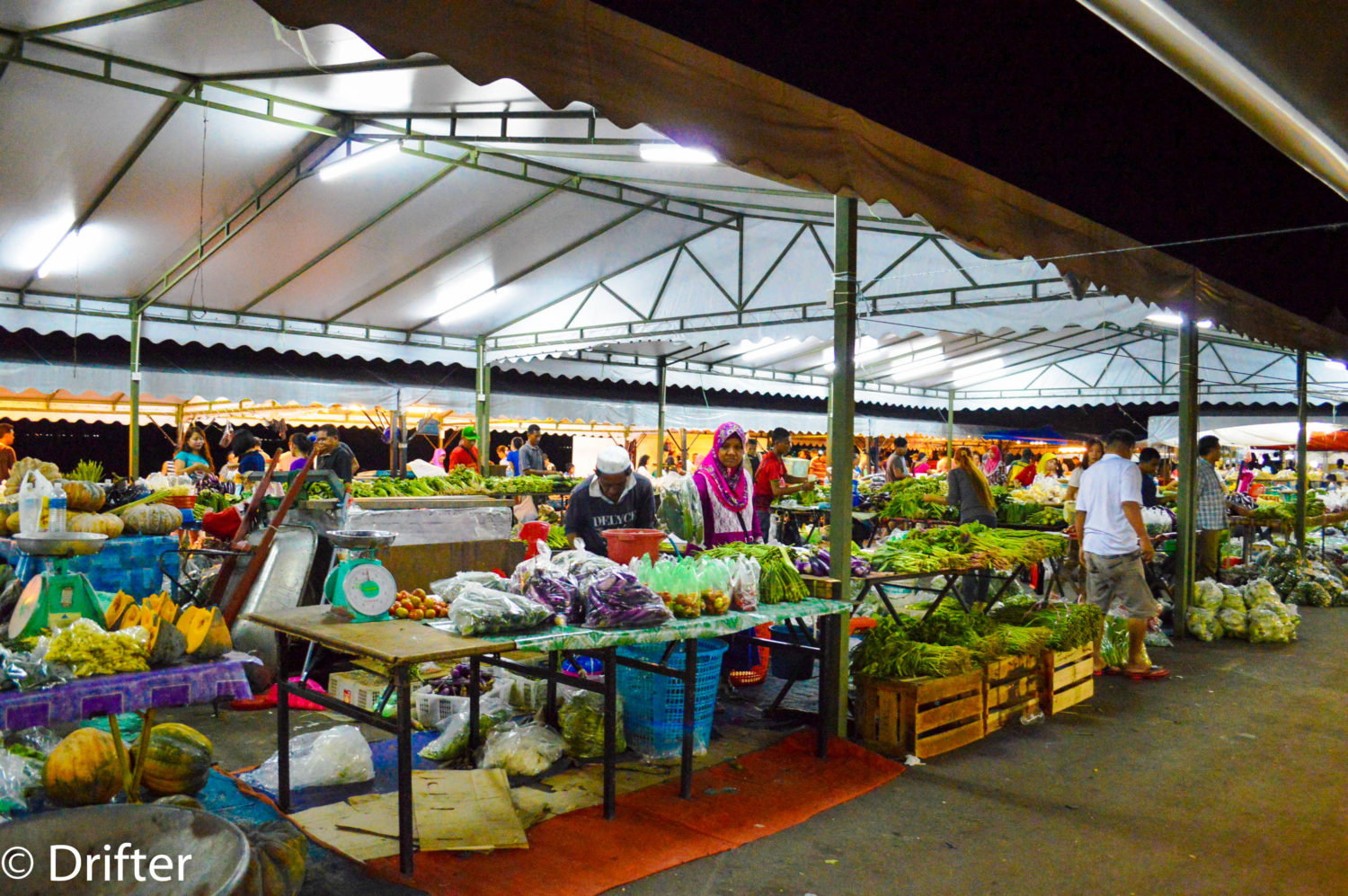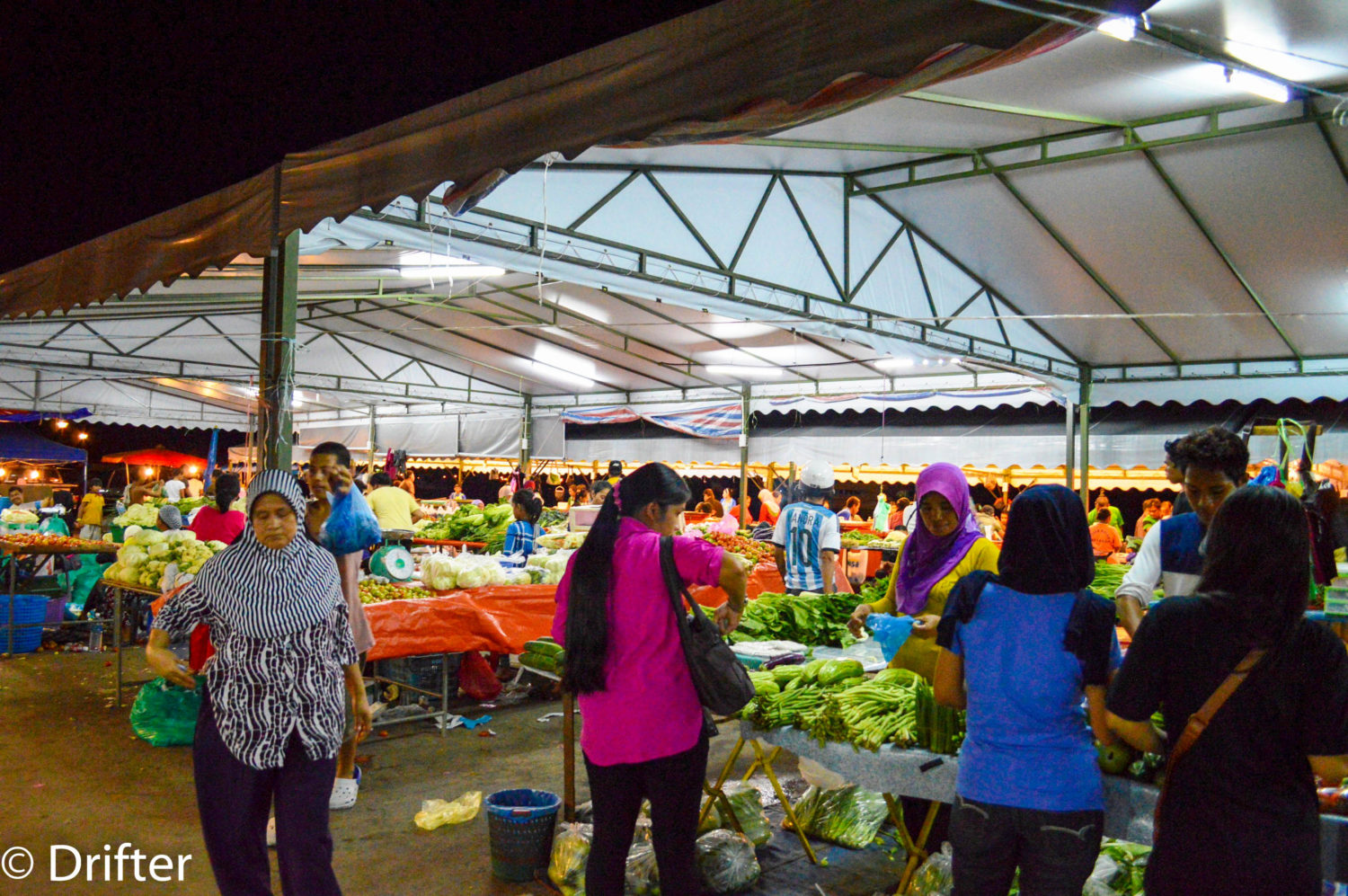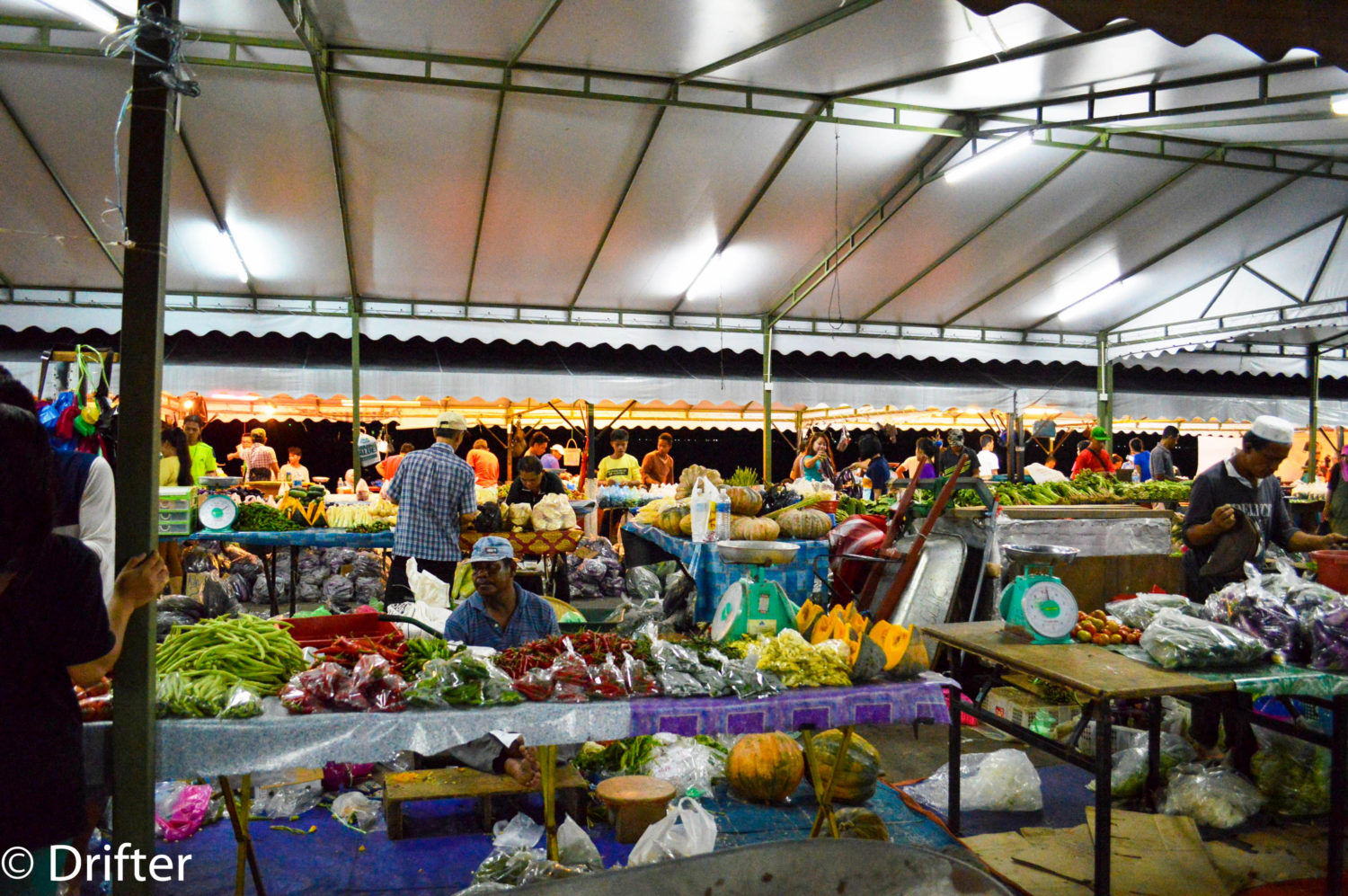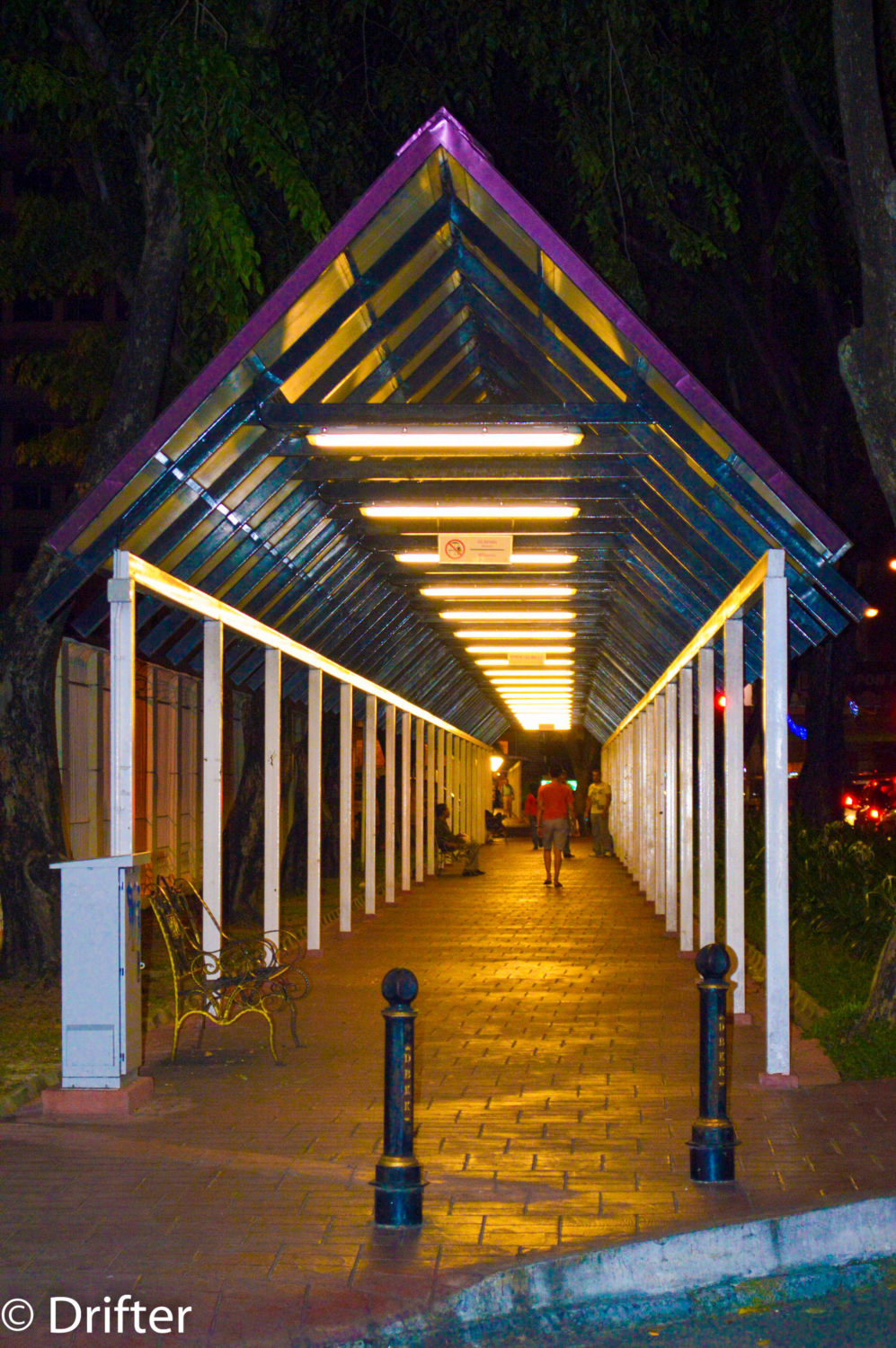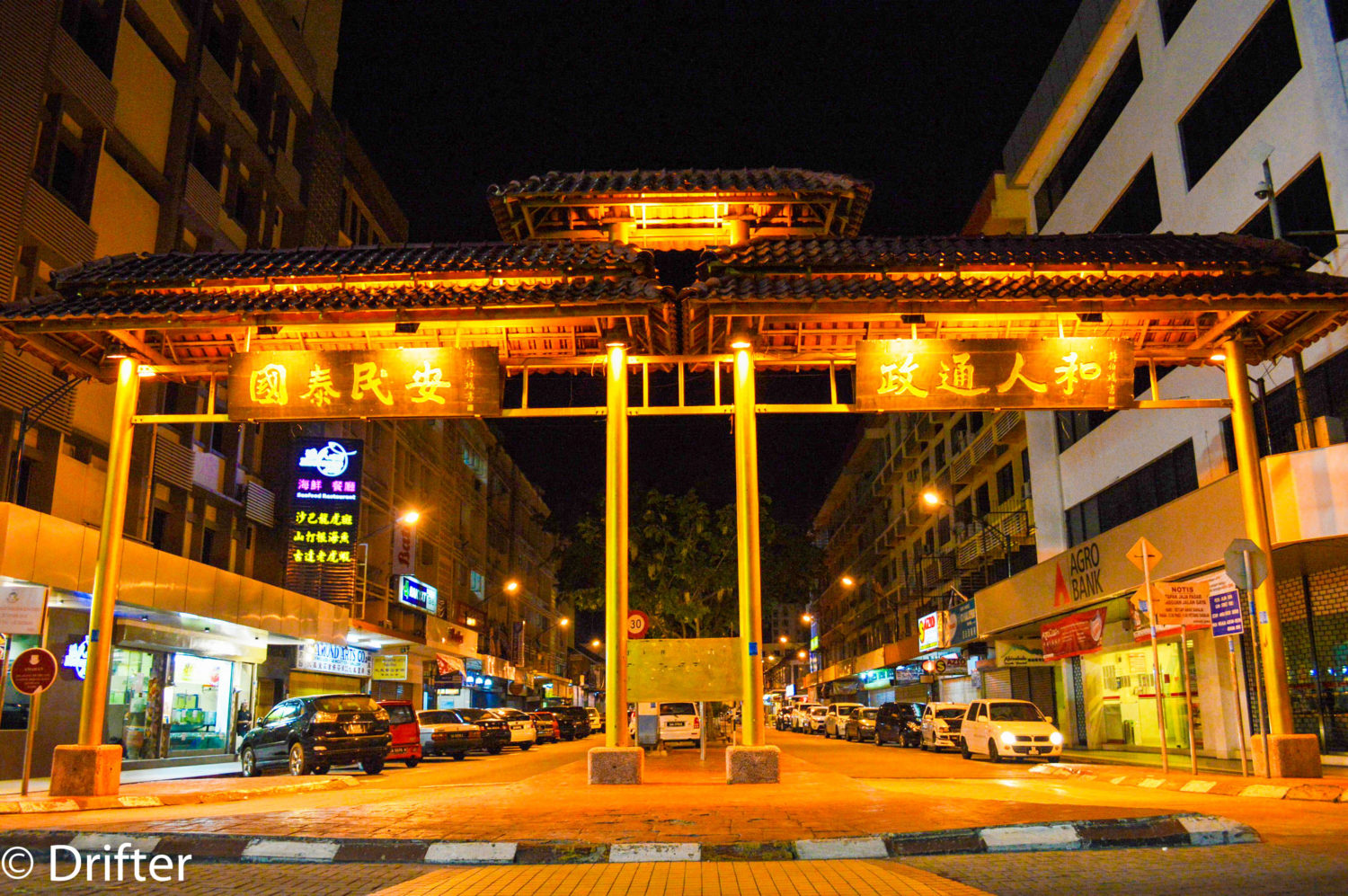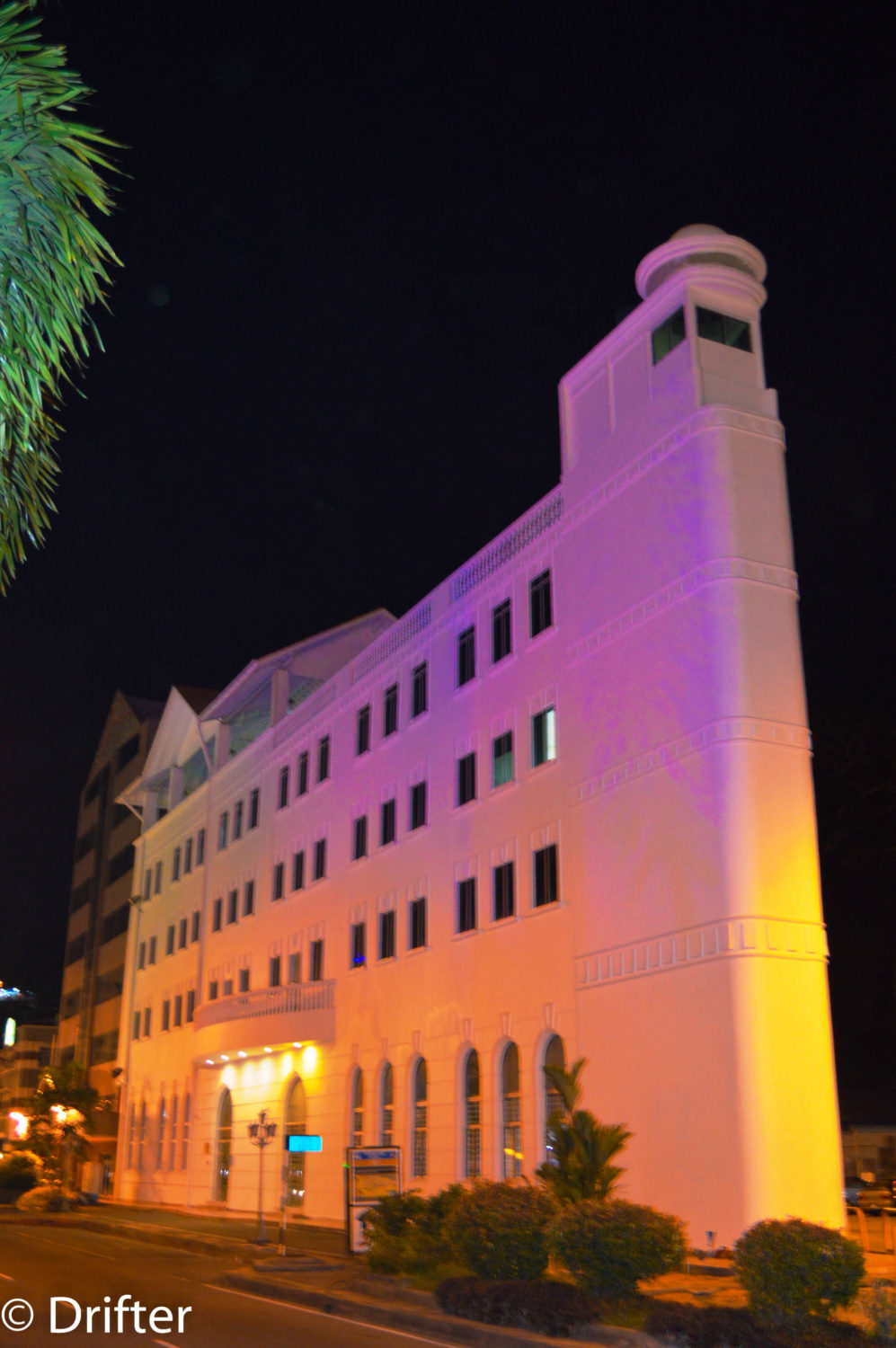 I had enough of the KK City and decided to go back to my homestay. Rewarded myself with a bottle of beer and hit the bunks afterwards!
Till Next Time KK
It was still early when I woke up so I took advantage of the time and checked the Observatory Hill beside the homestay. There I saw some monkeys crossing the electric wires. What a lovely scene! As much as I want to explore the hill, I don't want to be late for my flight. Had a quick shower and immediately went to the bus station to catch the first trip to the airport at 0730H for RM5. Surely, I'll be back to this place. I just don't know when. The experiences and people I met along the road was priceless.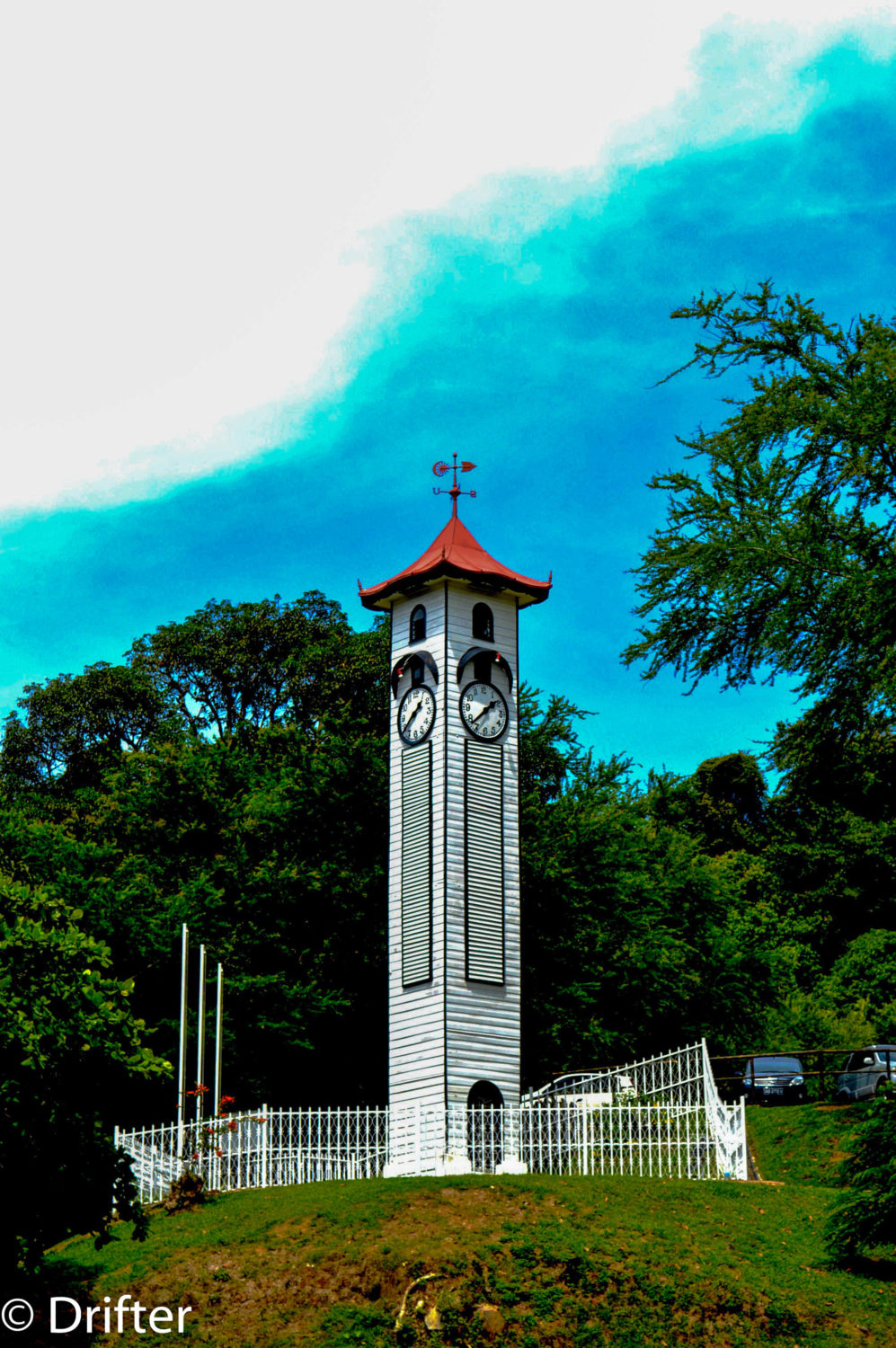 UPDATE FOR TANJUNG SIMPANG MENGAYAU
As of June 6, 2017, the last time we re-visited the place, it still maintained the laid-back atmosphere with additions of accommodations. But if you fancy camping, there's a designated free camping area now at the tip of the beach just a few meters from the Pasukan Gerakan Am command post of Batalion 16.