Day One. Brussels to Barcelona
After less than an hour of flight delay in Brussels-Barcelona and picked up our luggage, we immediately went out of the airport past midnight and found our good friend Omar. I met Omar in one of the mountain summits in Morocco. From then on, I know we will be good friends and finally got the chance to visit him and his family. It took us four hours drive from Barcelona Airport to his lovely town in Caspe.
Day Two. Historic Caspe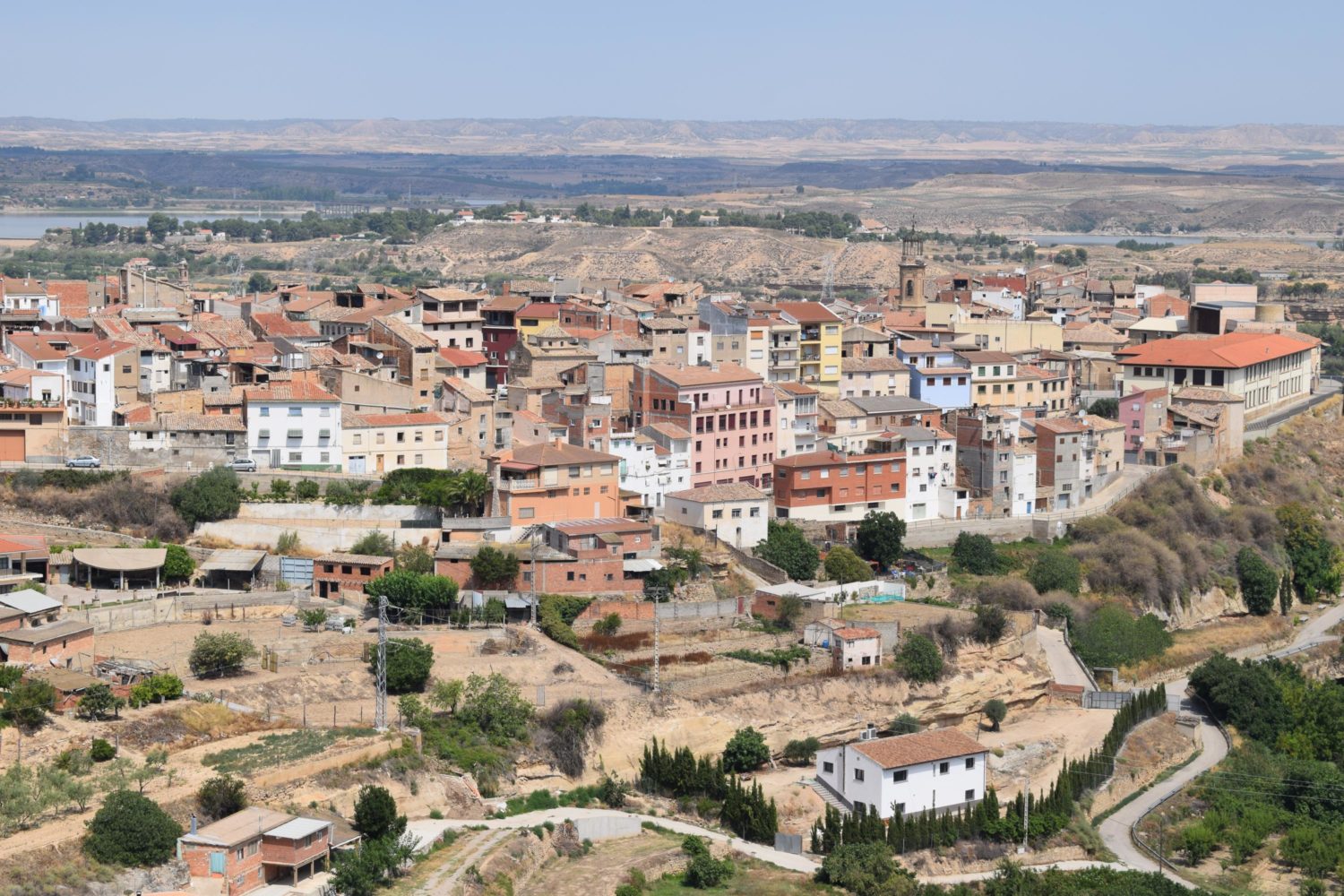 Caspe is a small historic town in Zaragoza Province and about 100km east of capital Zaragoza. The Sedetanos (ancient Iberian people) were the first to have settled in this rich and fertile area until in 1169 when Moors conquered Caspe. Historically famous for "Compromise of Caspe" in the 15th century which aims to resolve the interregnum following the death of King Martin of Aragon in 1410 without a legitimate heir. It follows several conflicts, deliberations, revisions and finally agreed unanimously to elect Ferdinand of Castille as the new king. Several revolts followed but in the end, Aragon was reunified by the marriage of Ferdinand II to Queen Isabella of Castille which was regarded as the "cornerstone in the foundation of the Spanish monarchy".
Present-day Caspe bears a laid-back vibe. It was such a pleasurable experience  walking across the small streets dotted with colourful shops, cafeteria, carniceria (meatshop), fruteria (fruit shop), panaderia (Bakeshop) and some historic buildings including the 17th century Baroque architecture Casa-Palacio Piazuelo Barberán, 14th century El Castillo de la Bailia y Colegiata de Santa Maria.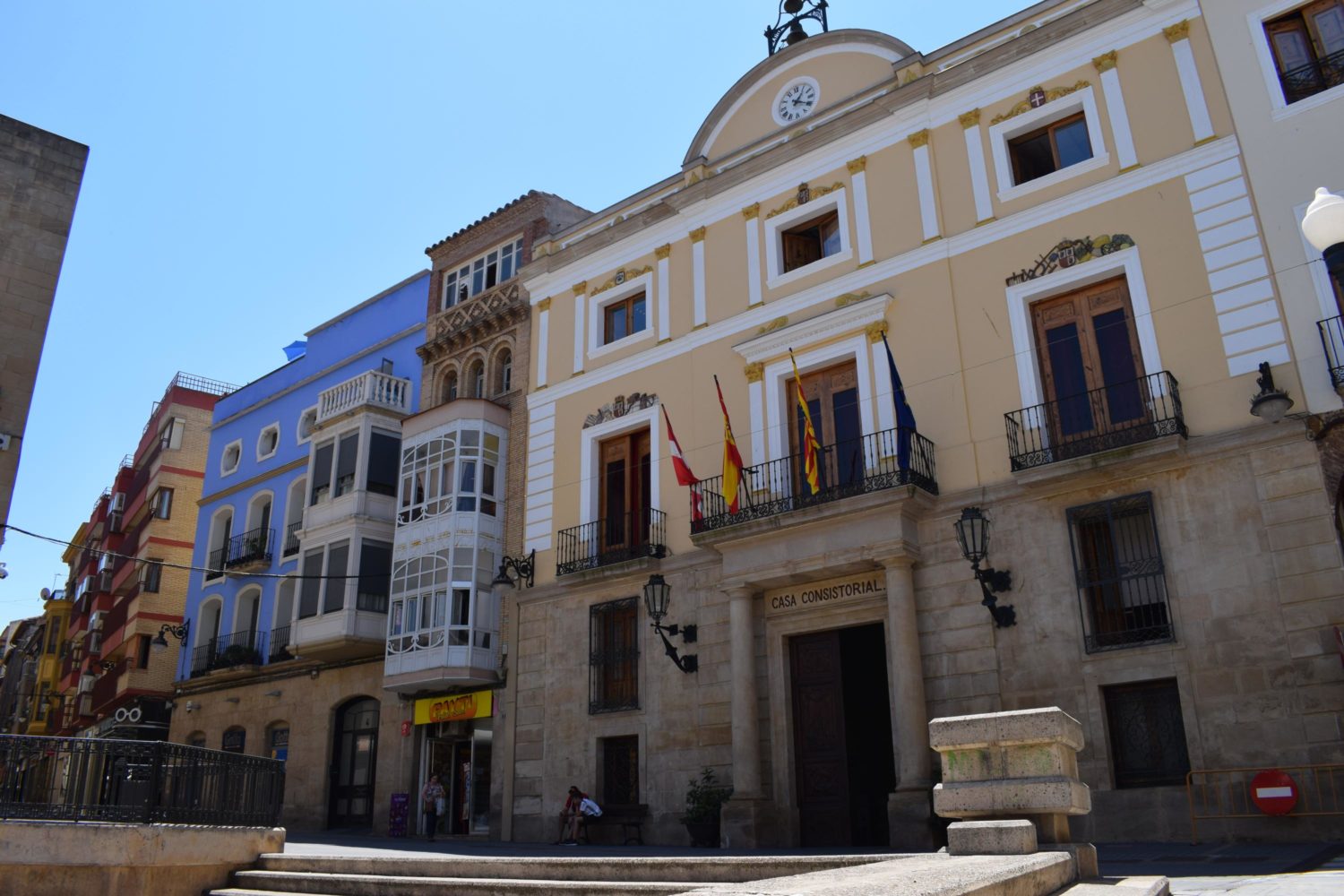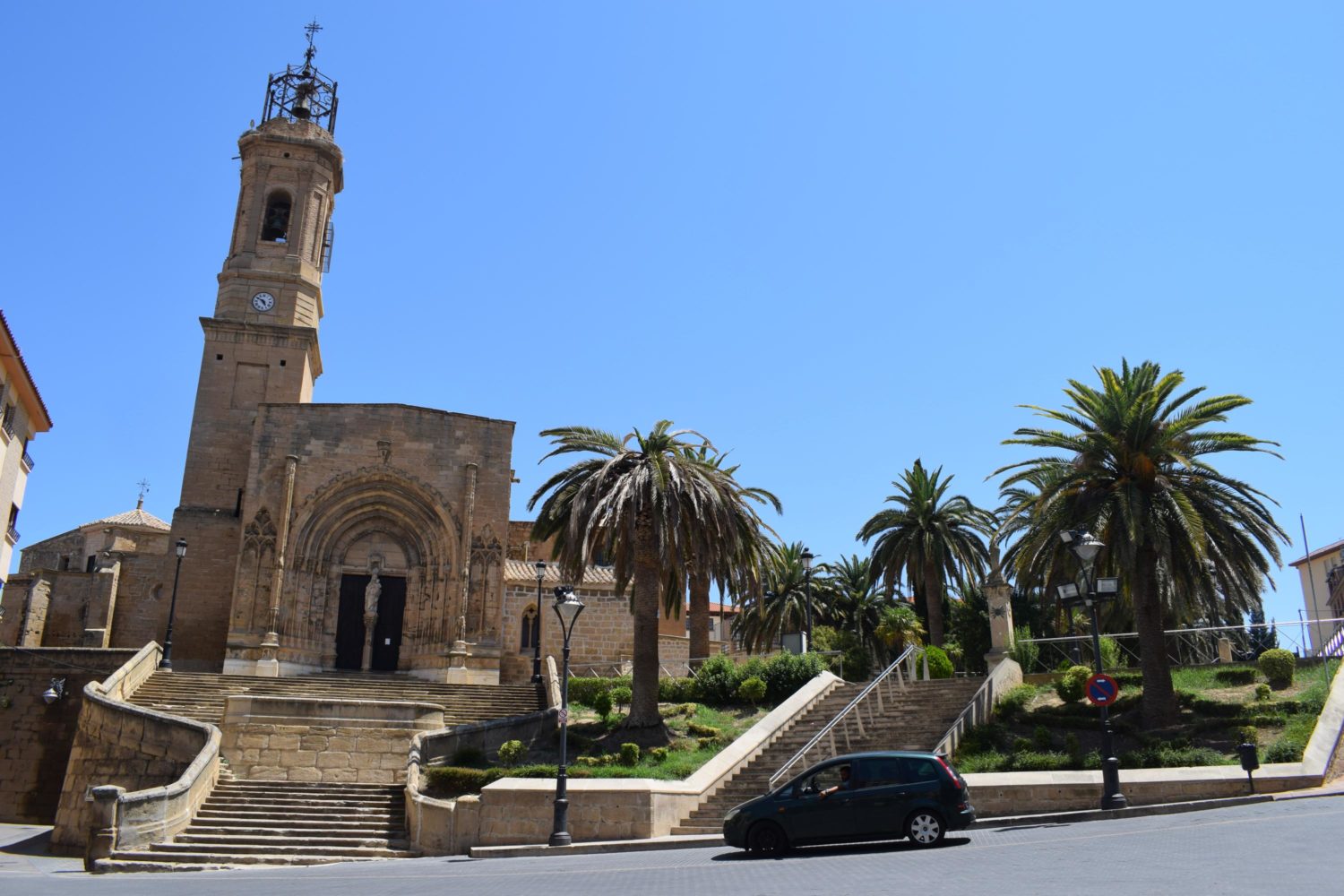 The perks of having a local friend is that you will be able to see the place in a local perspective, experience authentic local cuisine, enjoy the best drinks which we had different kinds of cacera (homemade) wines, and to just hang around in those favorite places locals would usually go.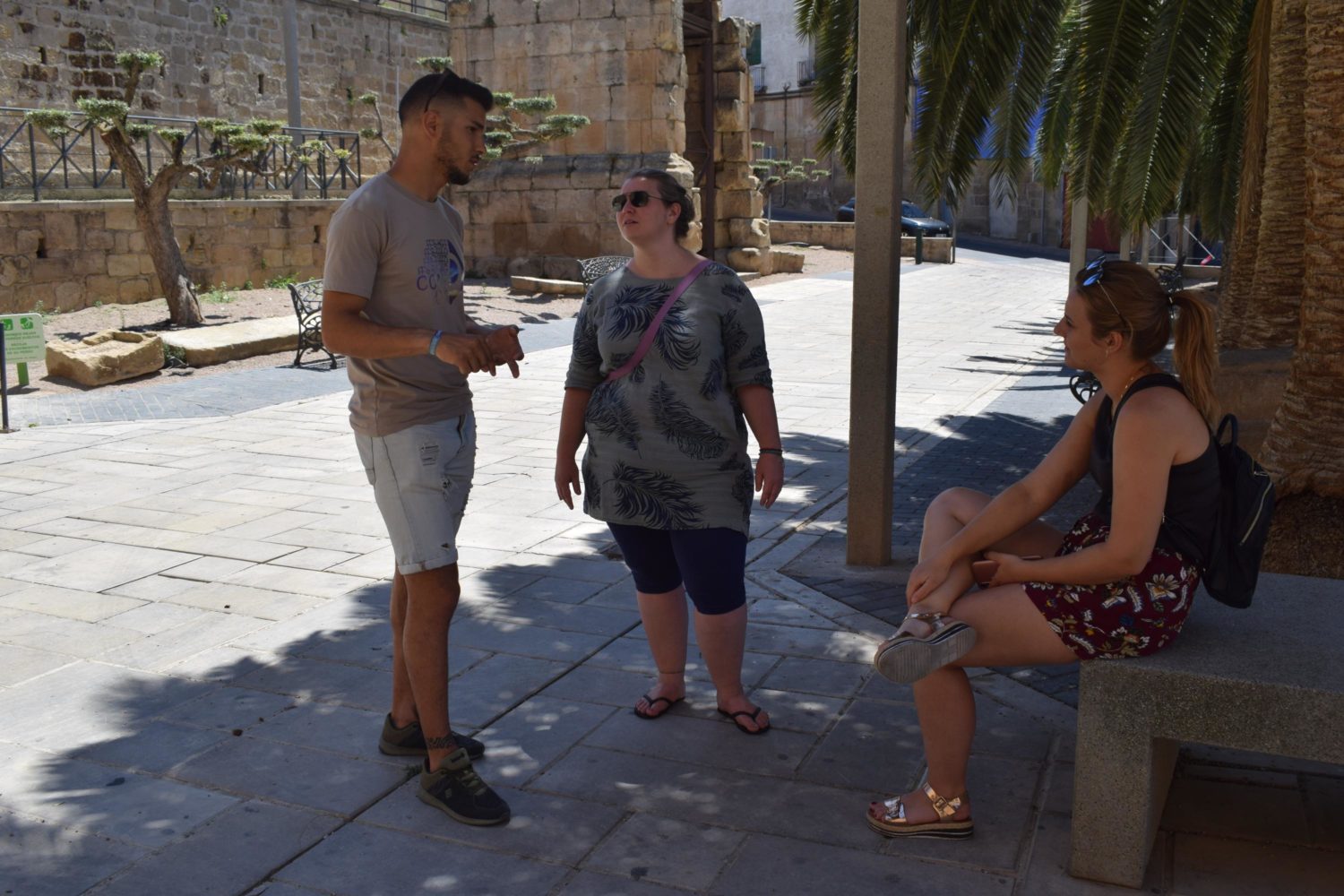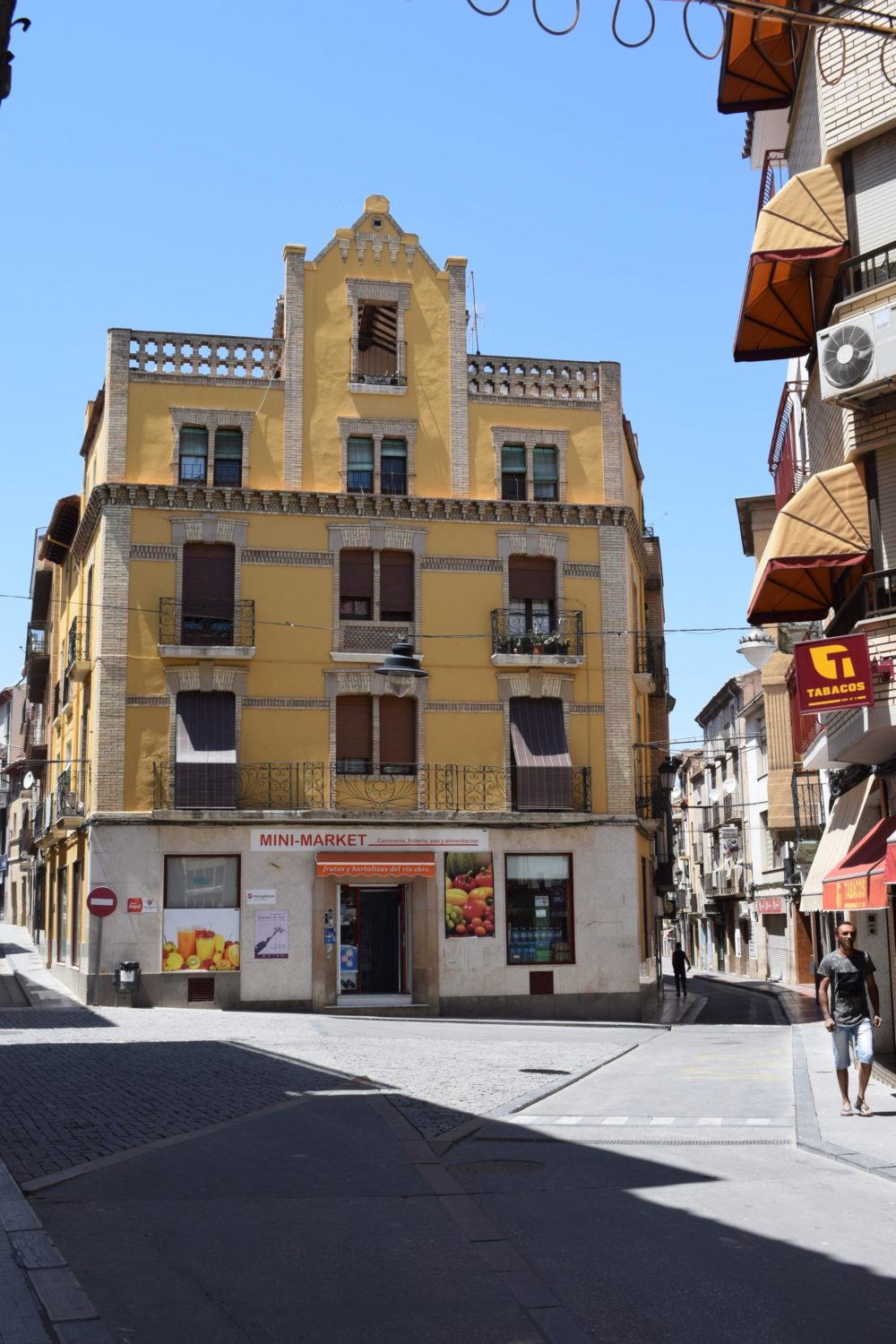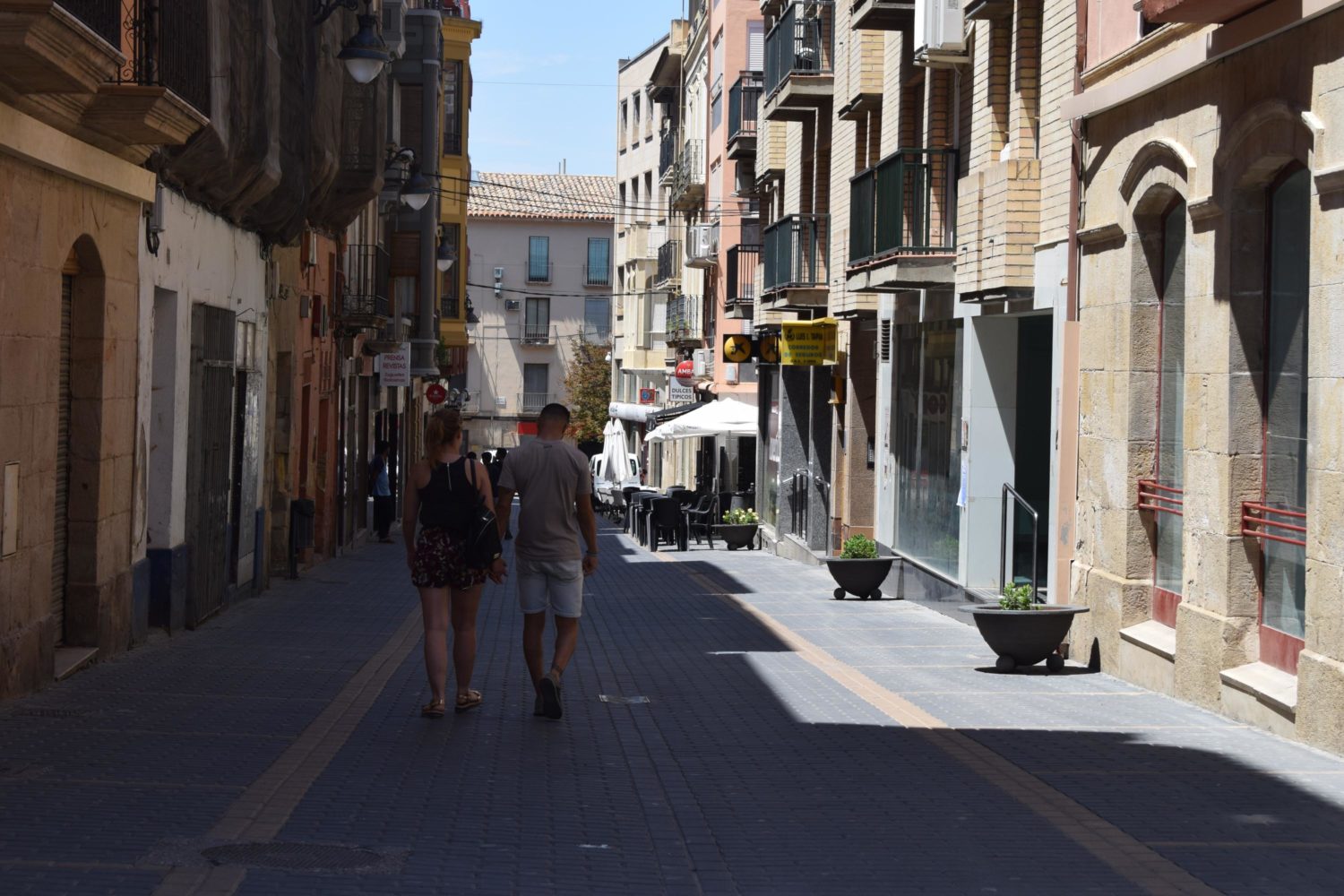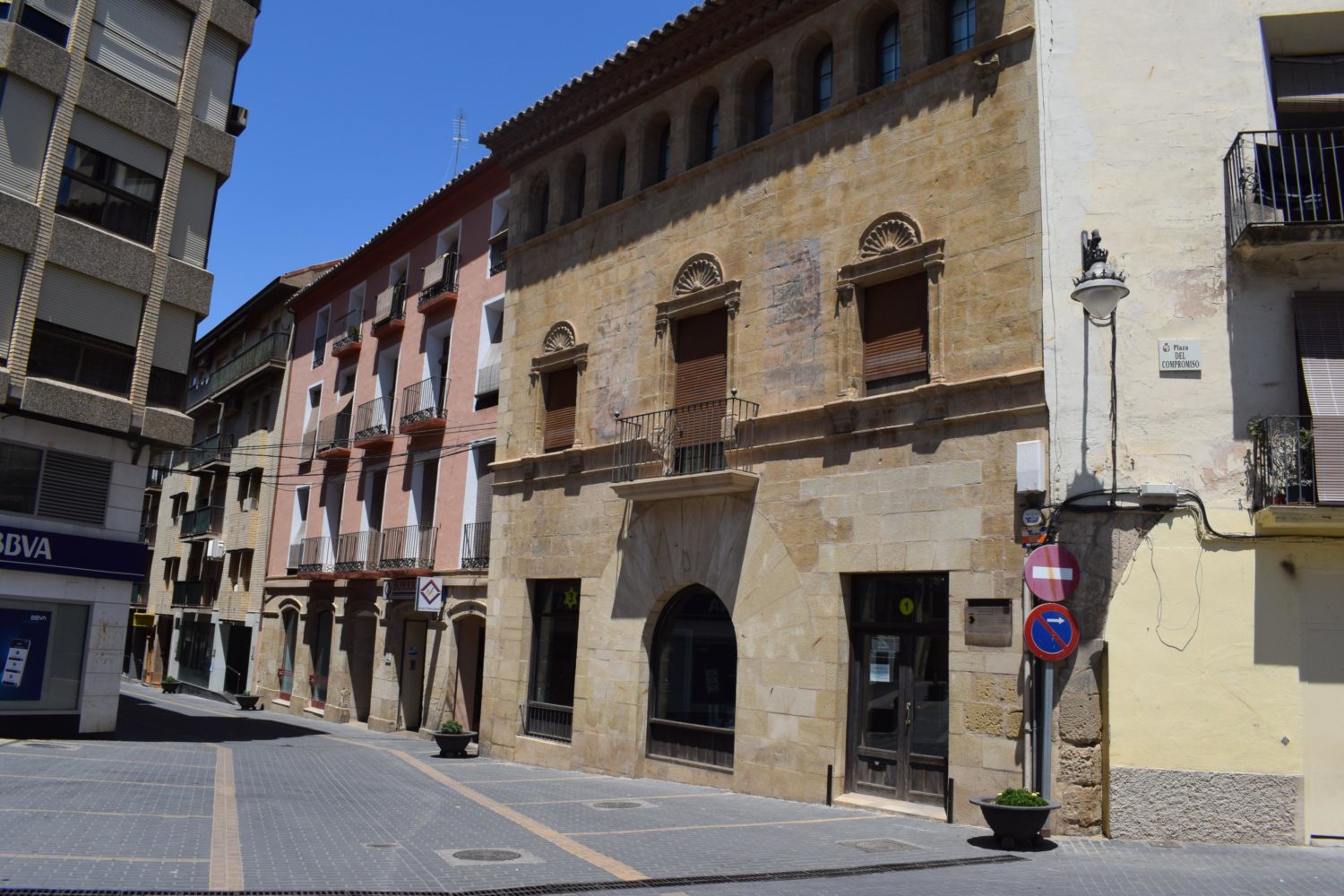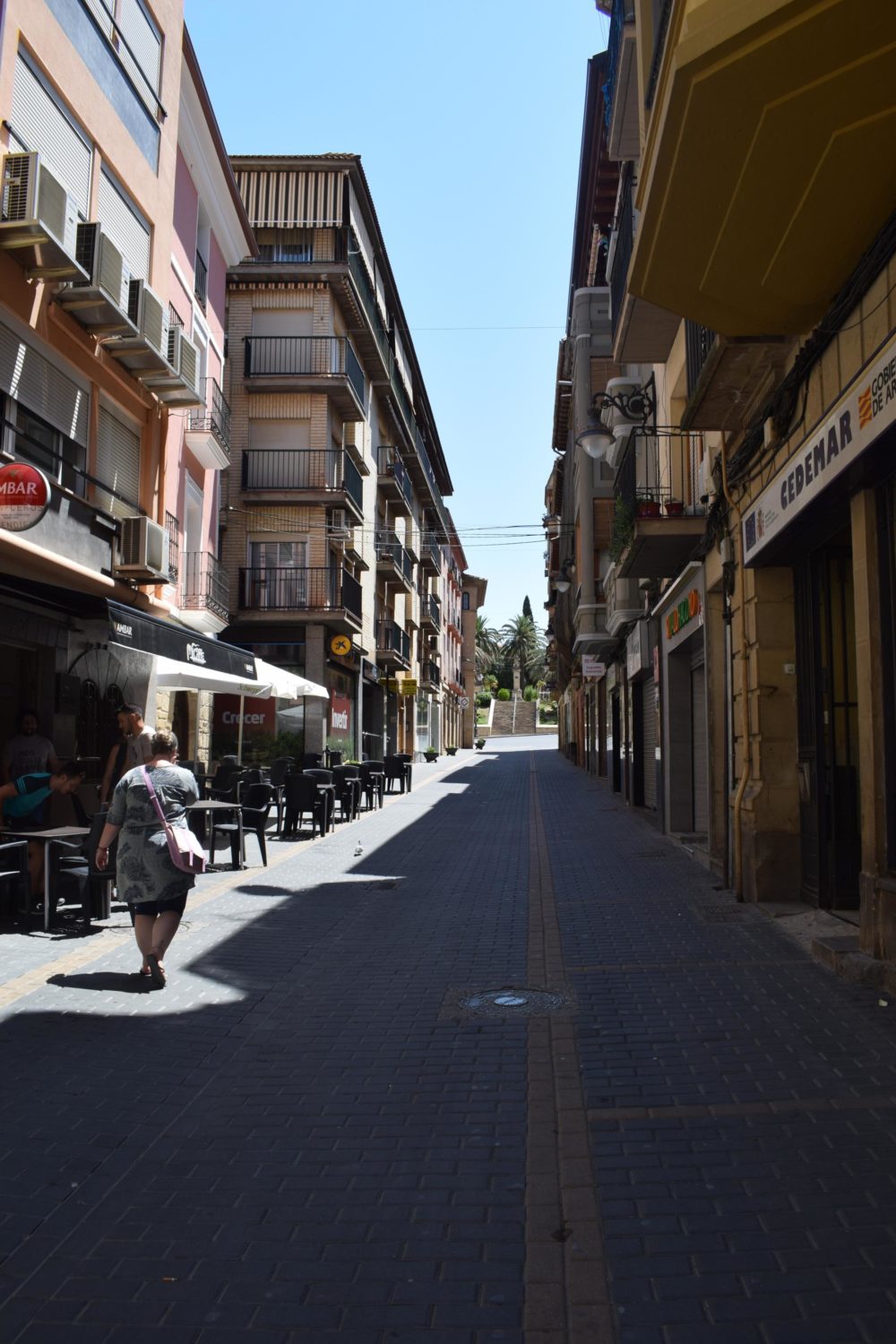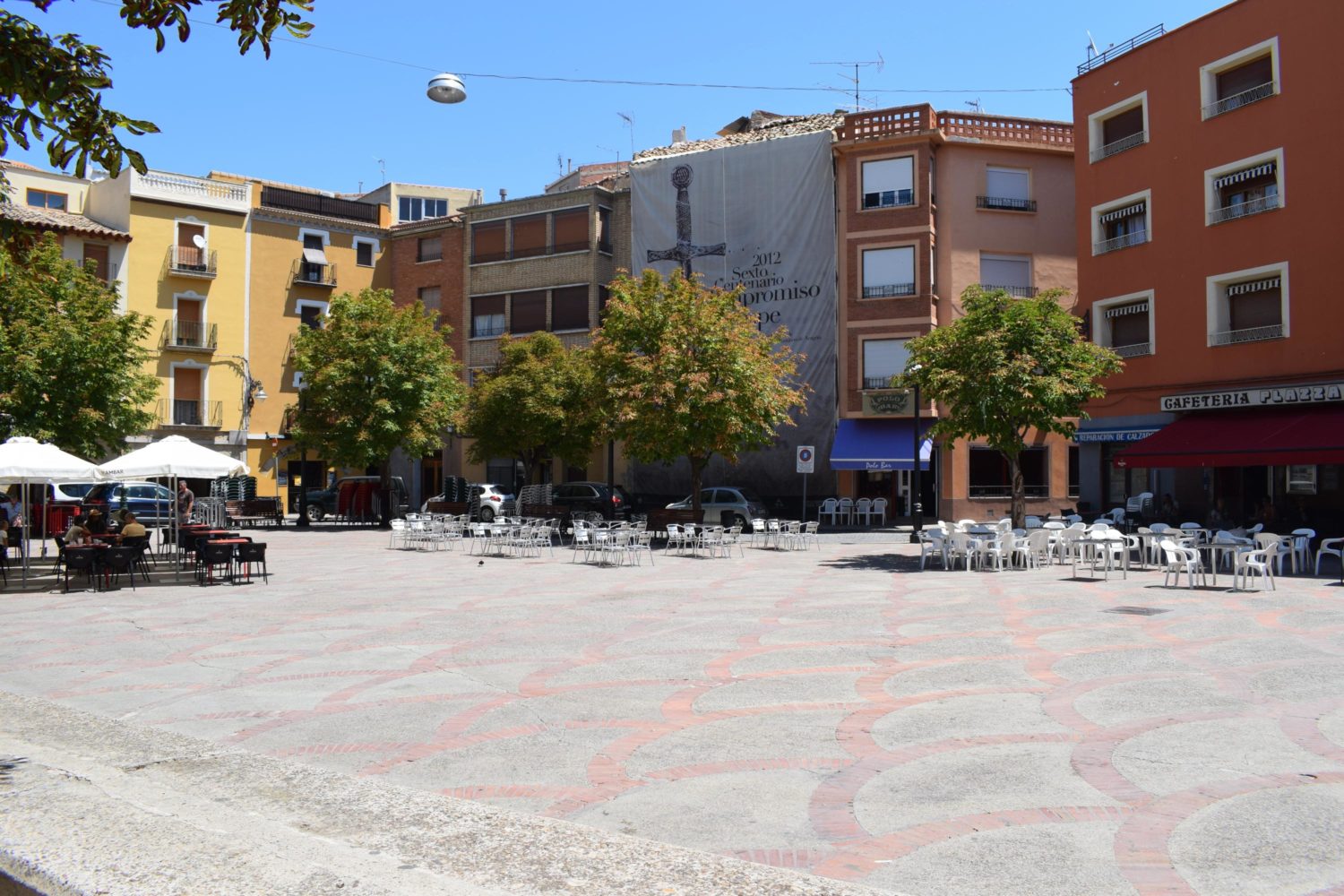 After we marvelled with the historic treasures of Caspe, we went to this nice restaurant beside the lake. That was our first authentic Spanish dining experience. All meals were complimented with a very good bottle of wine. After we finished our big lunch, we had leftover wine and never hesitated to had it for takeout. The waiter had to agree with me otherwise I told him that if he'll not let me take it, I will just pour the wine on my water bottle so he agreed.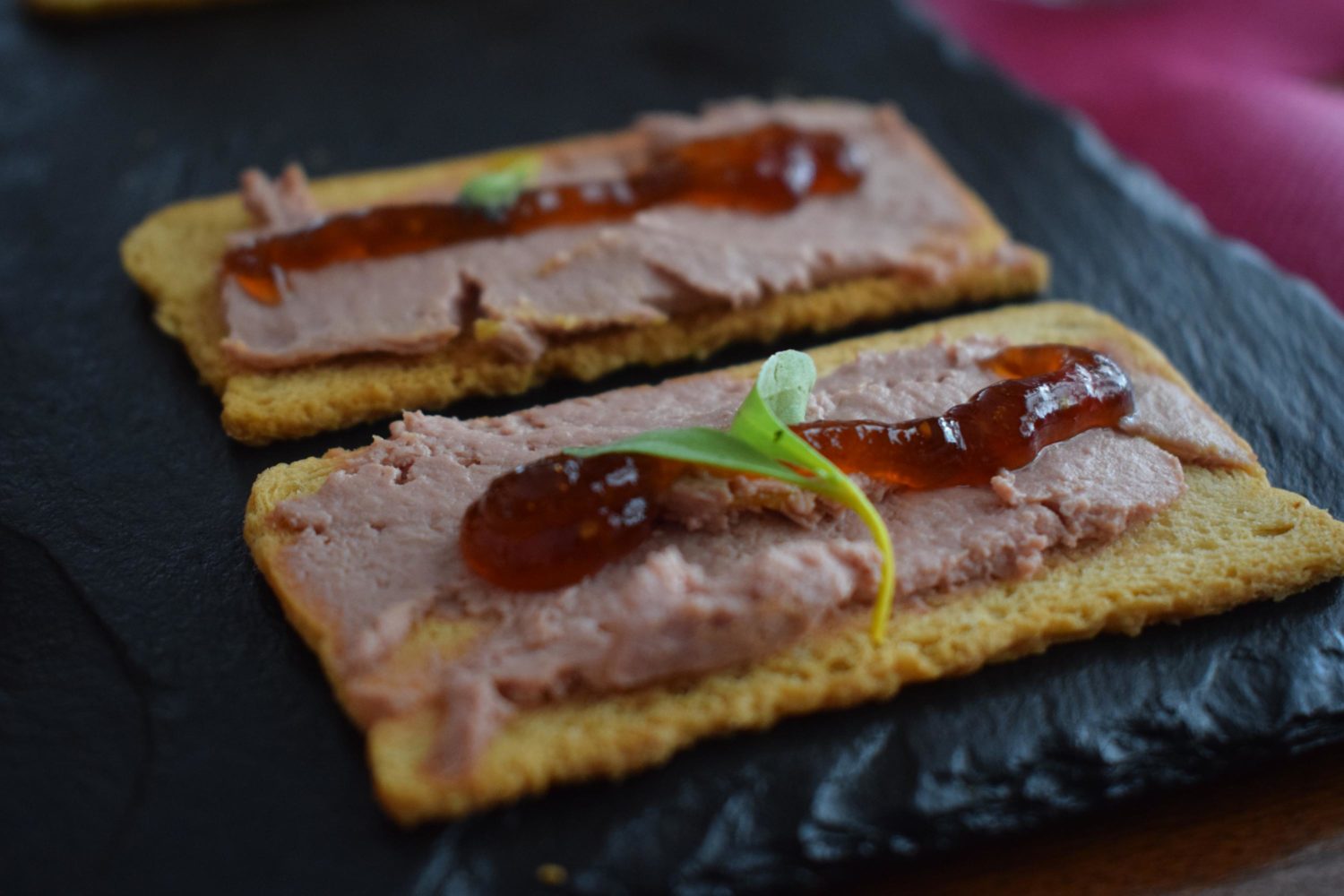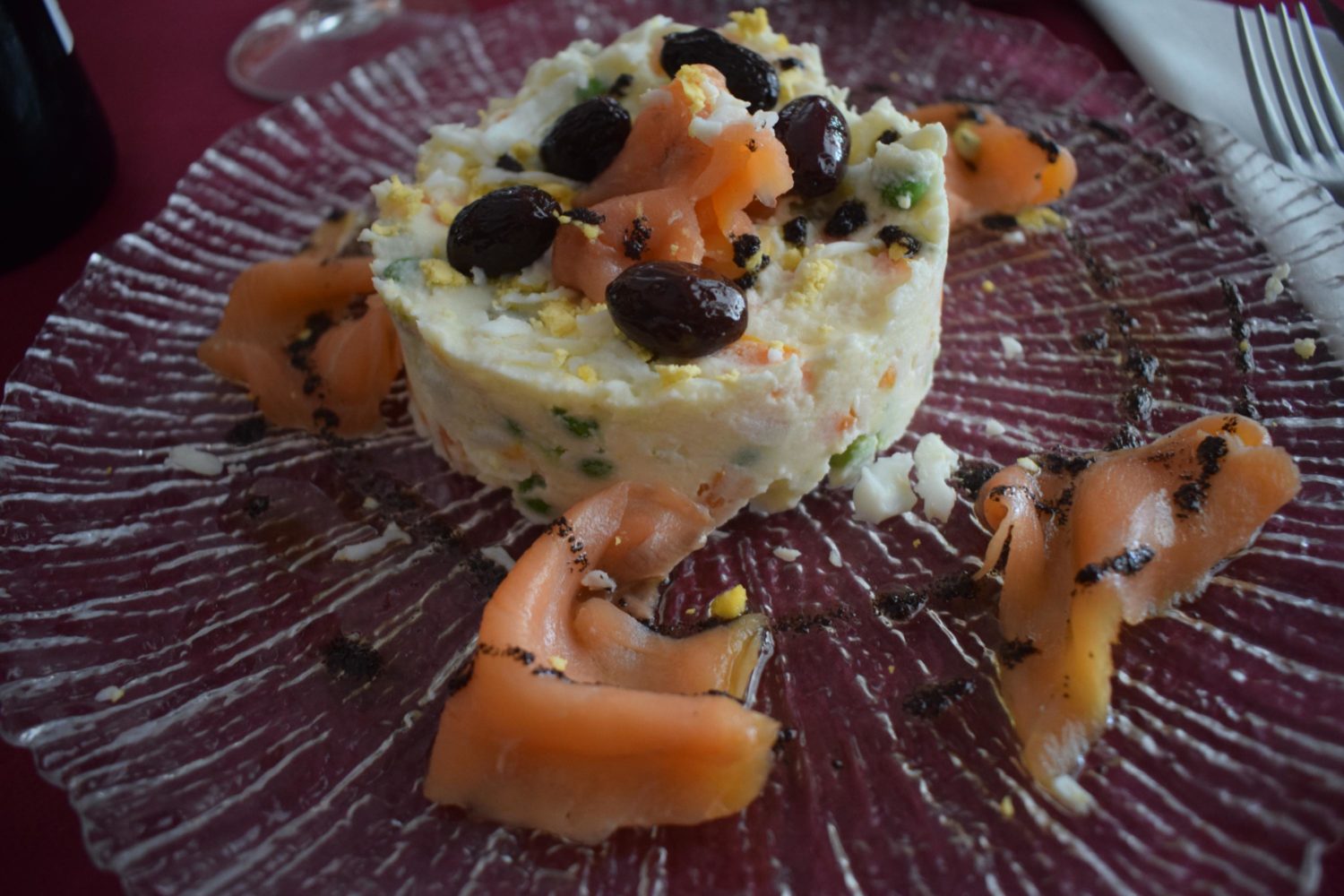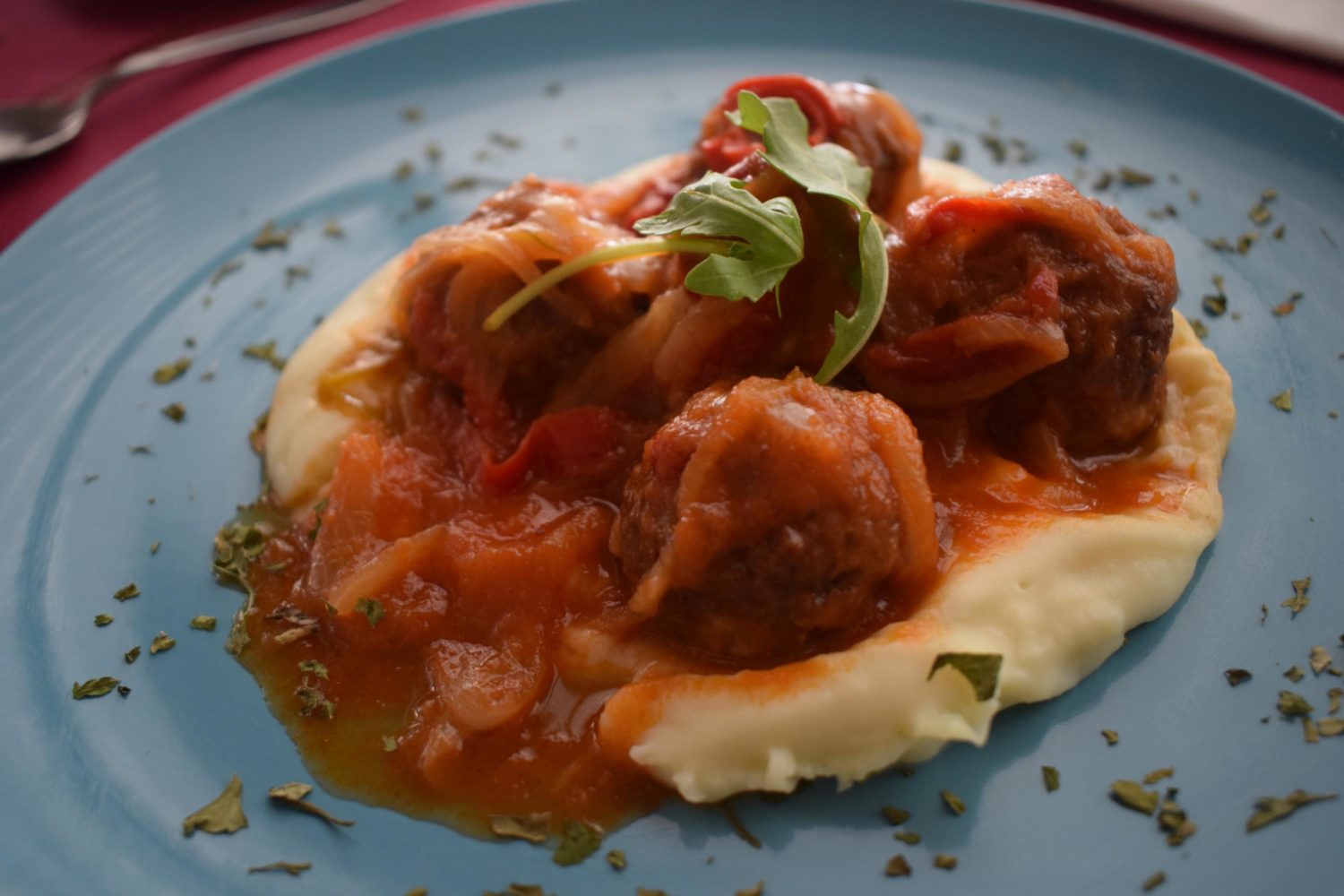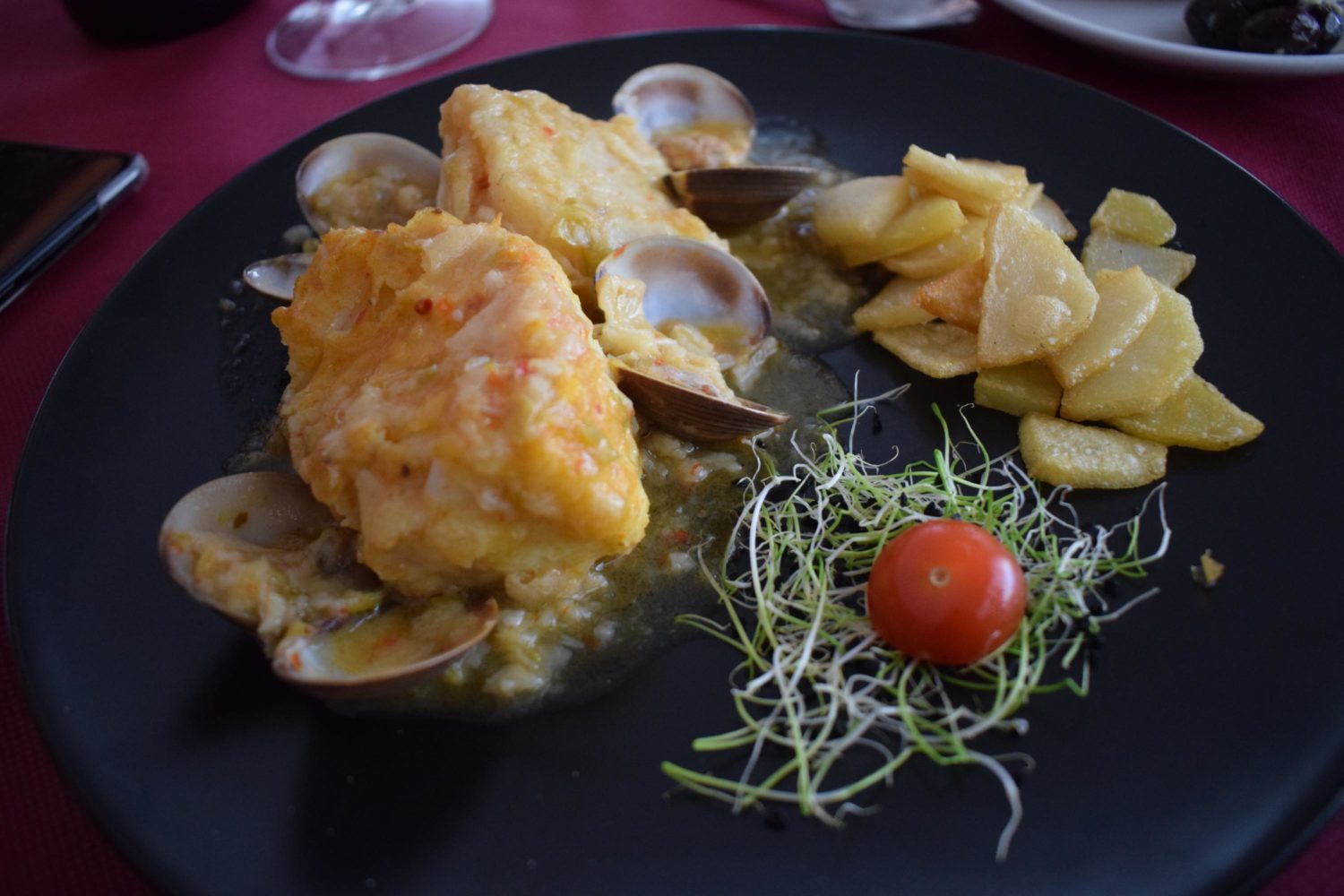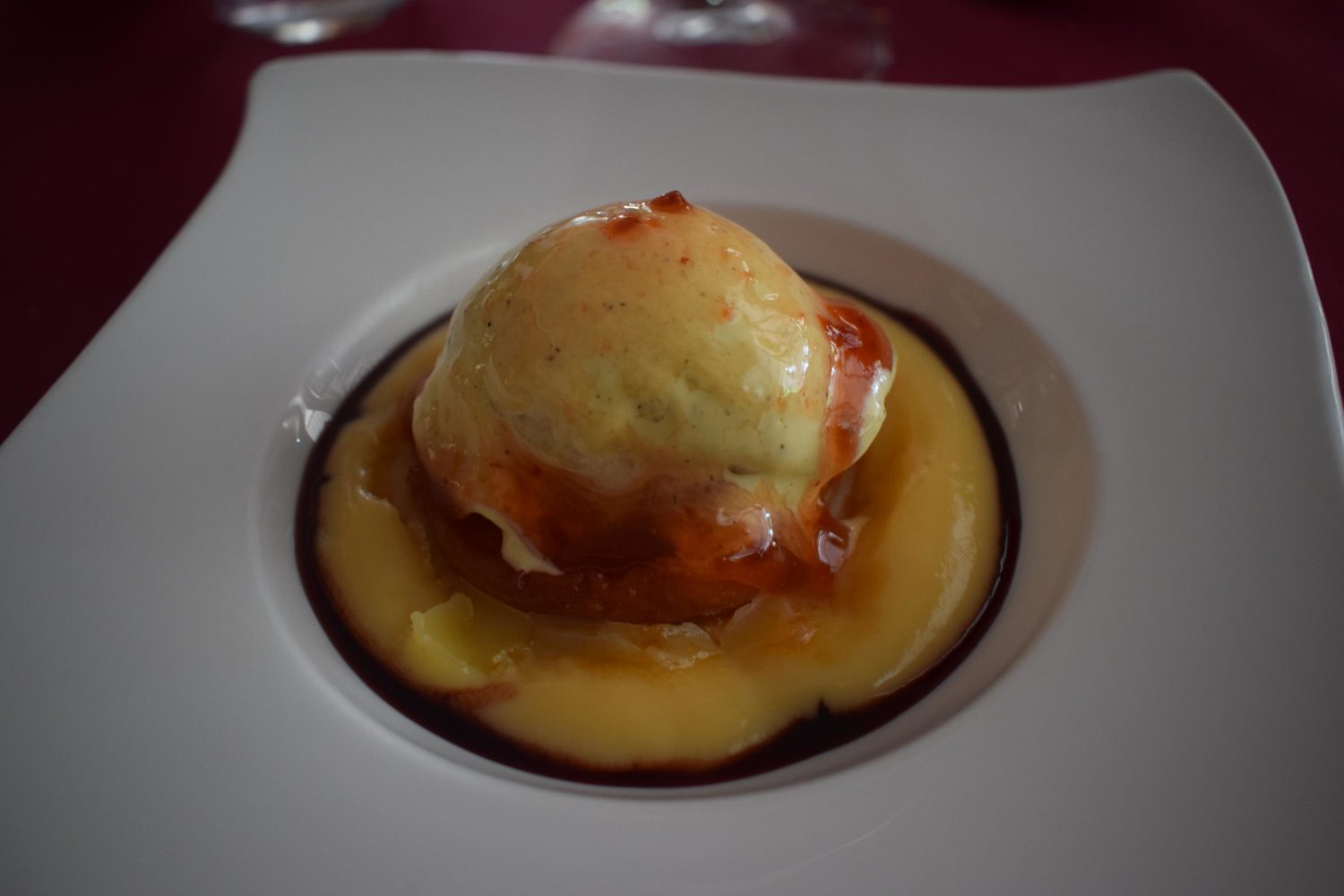 The next stop was El Mar de Aragon, a reservoir about 1km. away from the Caspe town center. It was built on the riverbed of the Ebro River with two urbanizations: El Dique and Playas de Chacón. Along the banks were olive trees, beaches, cliffs, pine forests, desert and steppe landscape.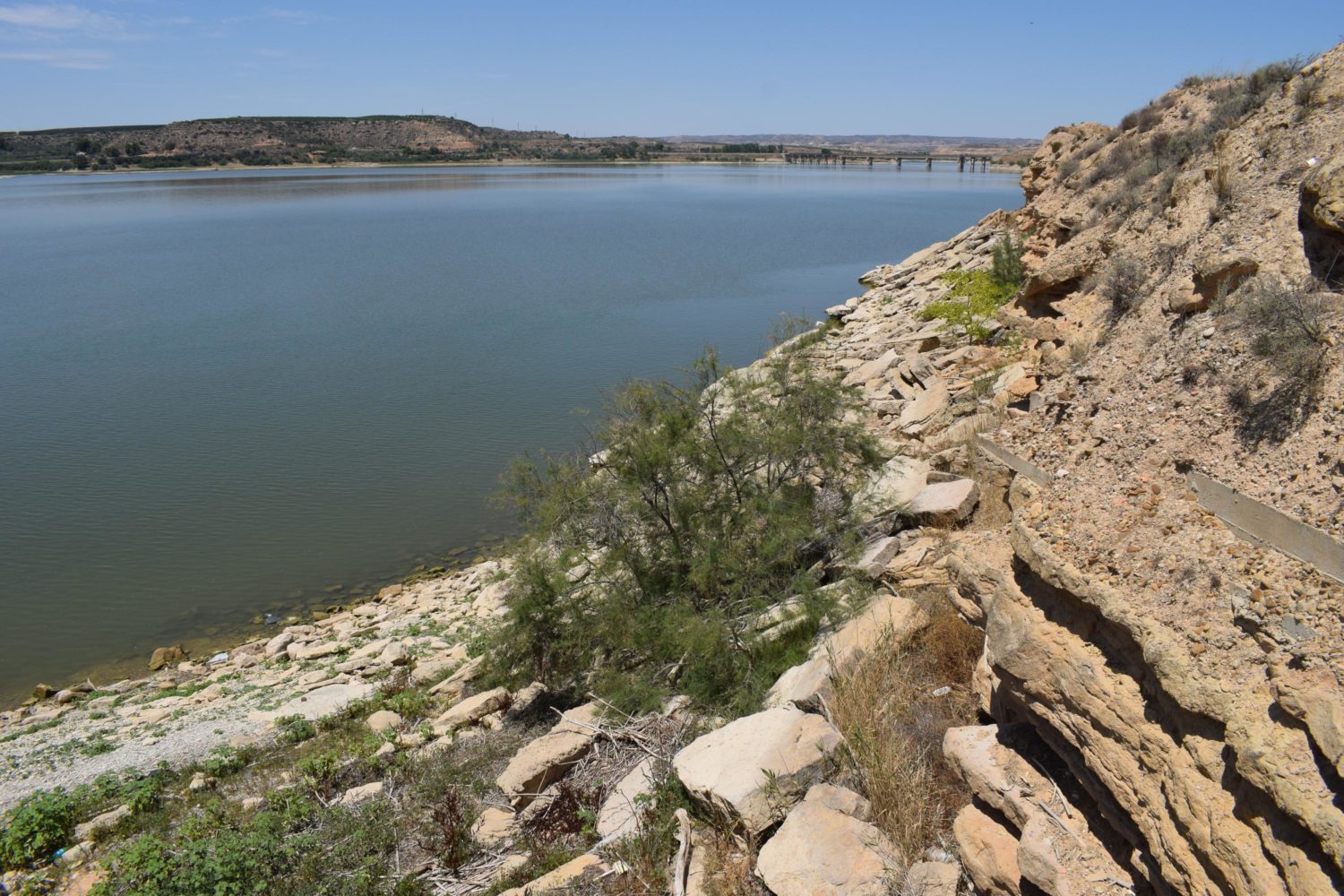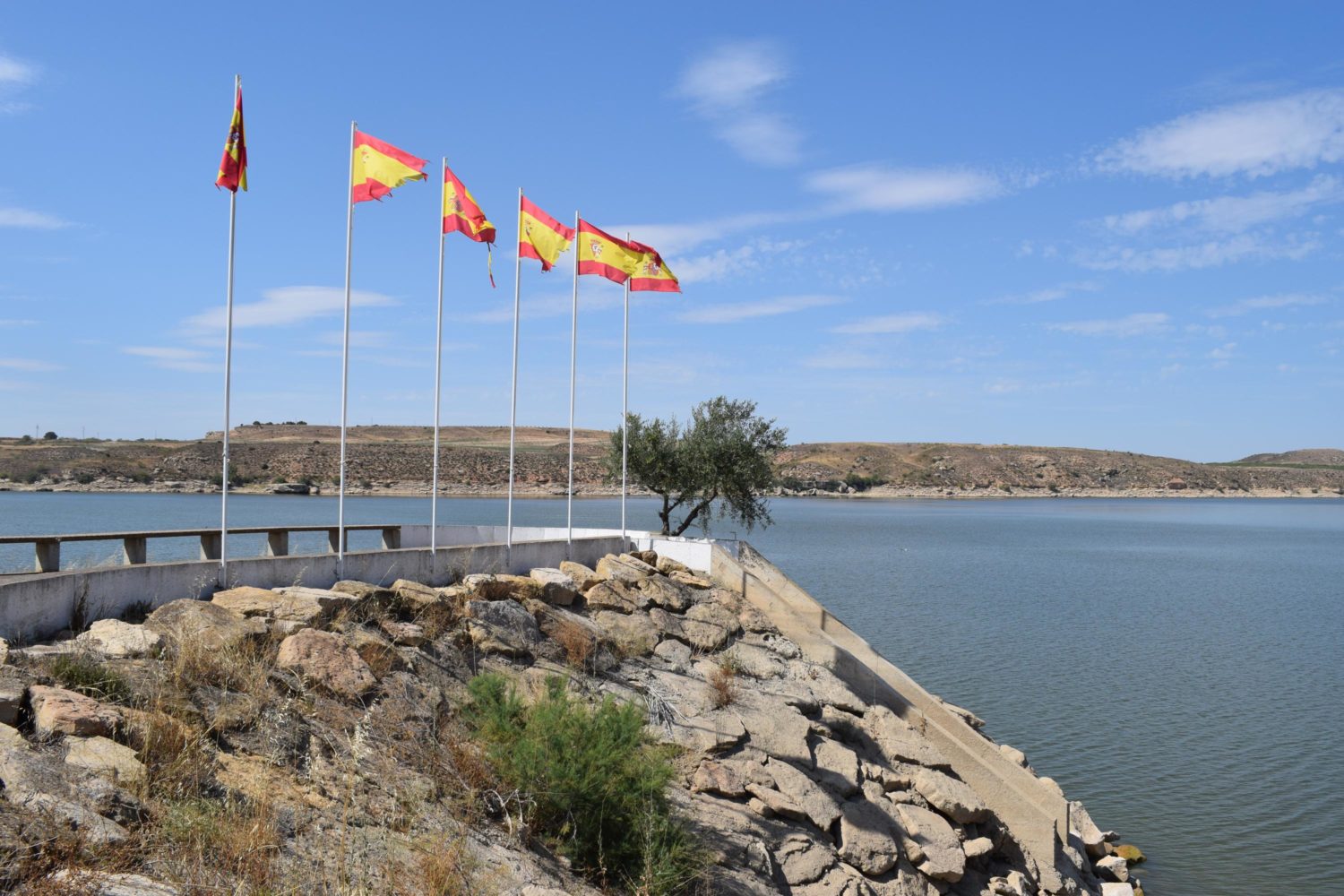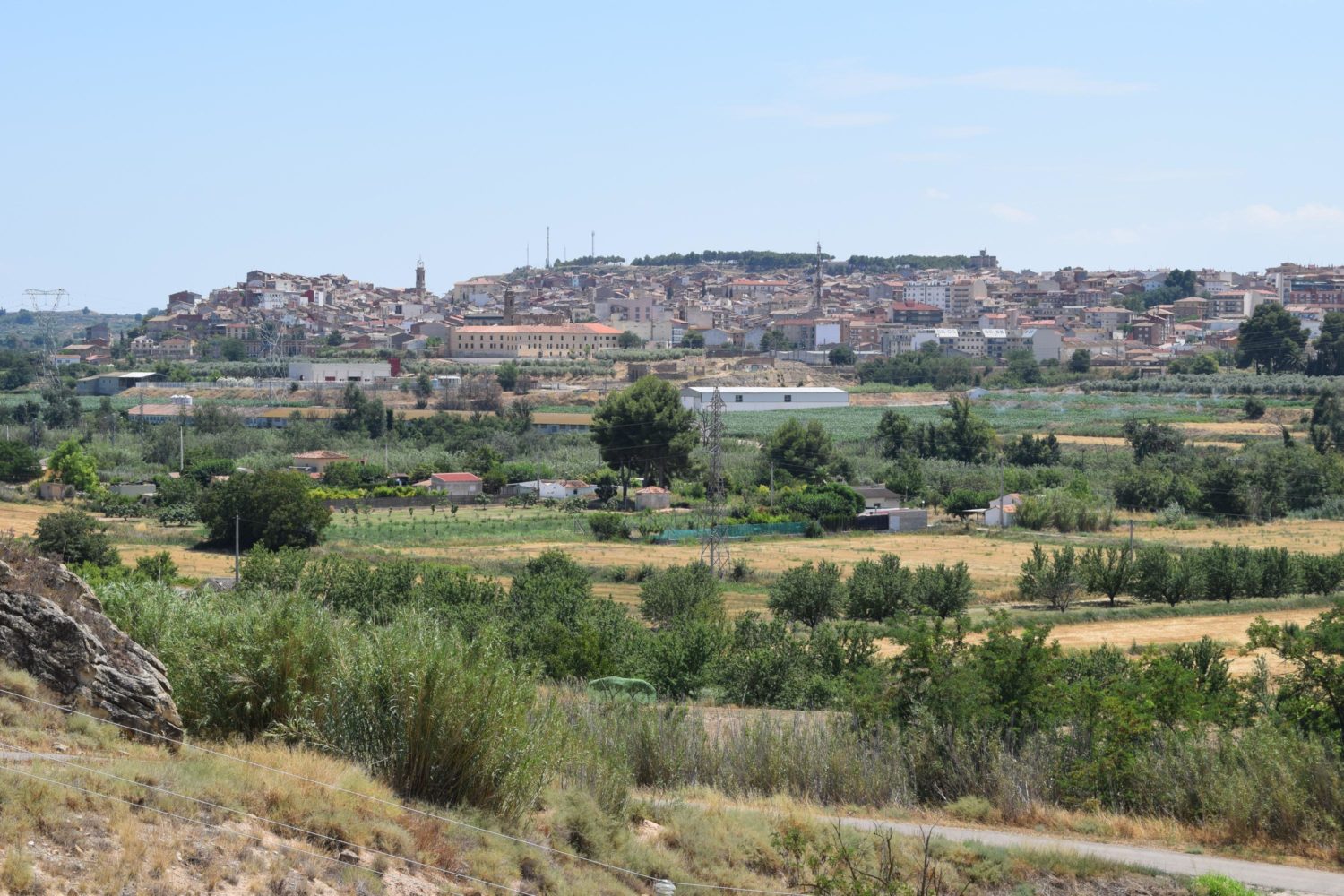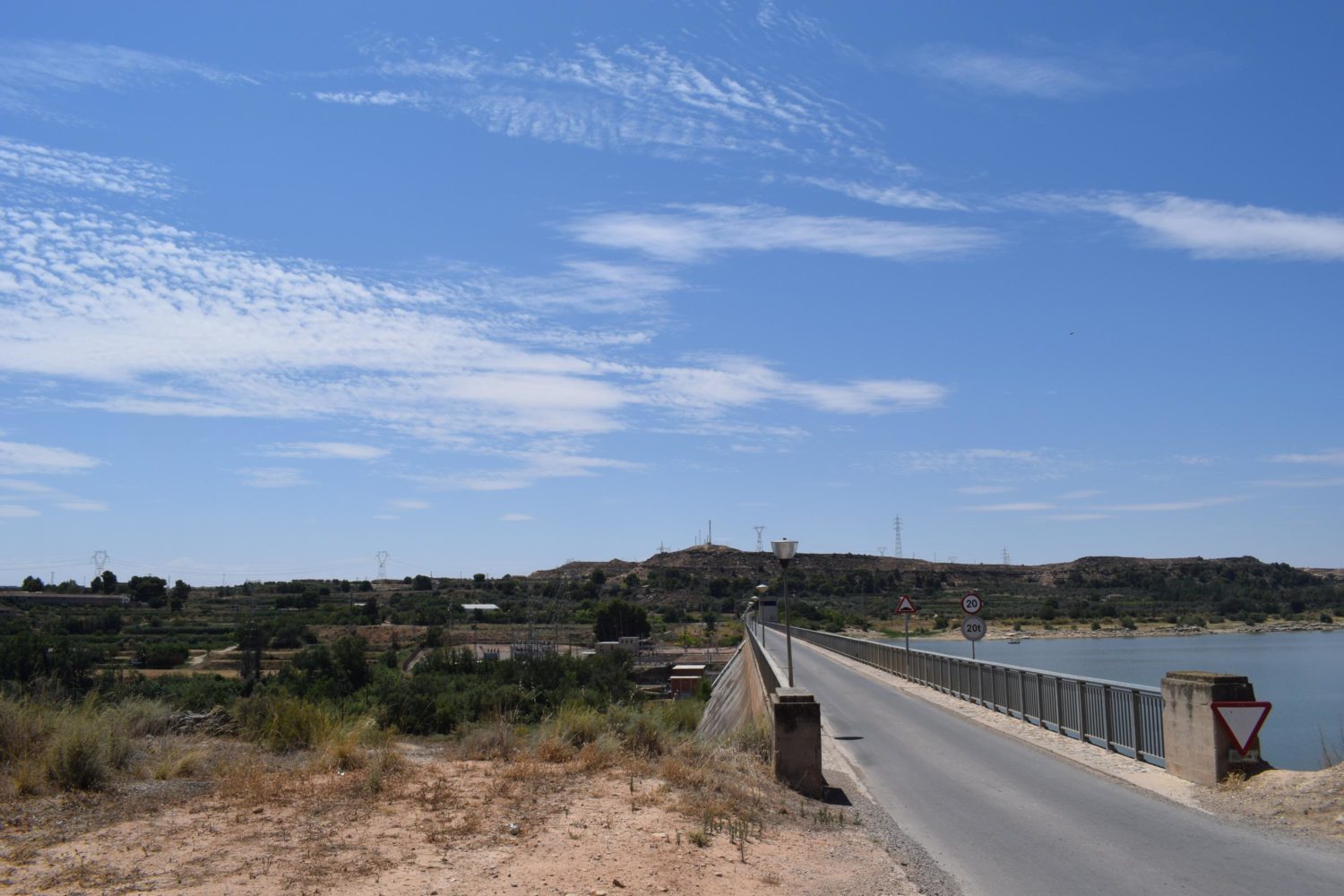 The day isn't finished yet. We were just starting. The water at the river was so hot so we just decided to visit Noelia's family estate situated in the middle of vegetable and olive farms. There, we took a dip at their perfectly warm pool. We almost forgot the family dinner hosted by Omar and Noelia so we hurriedly pack and proceeded to the supermarket.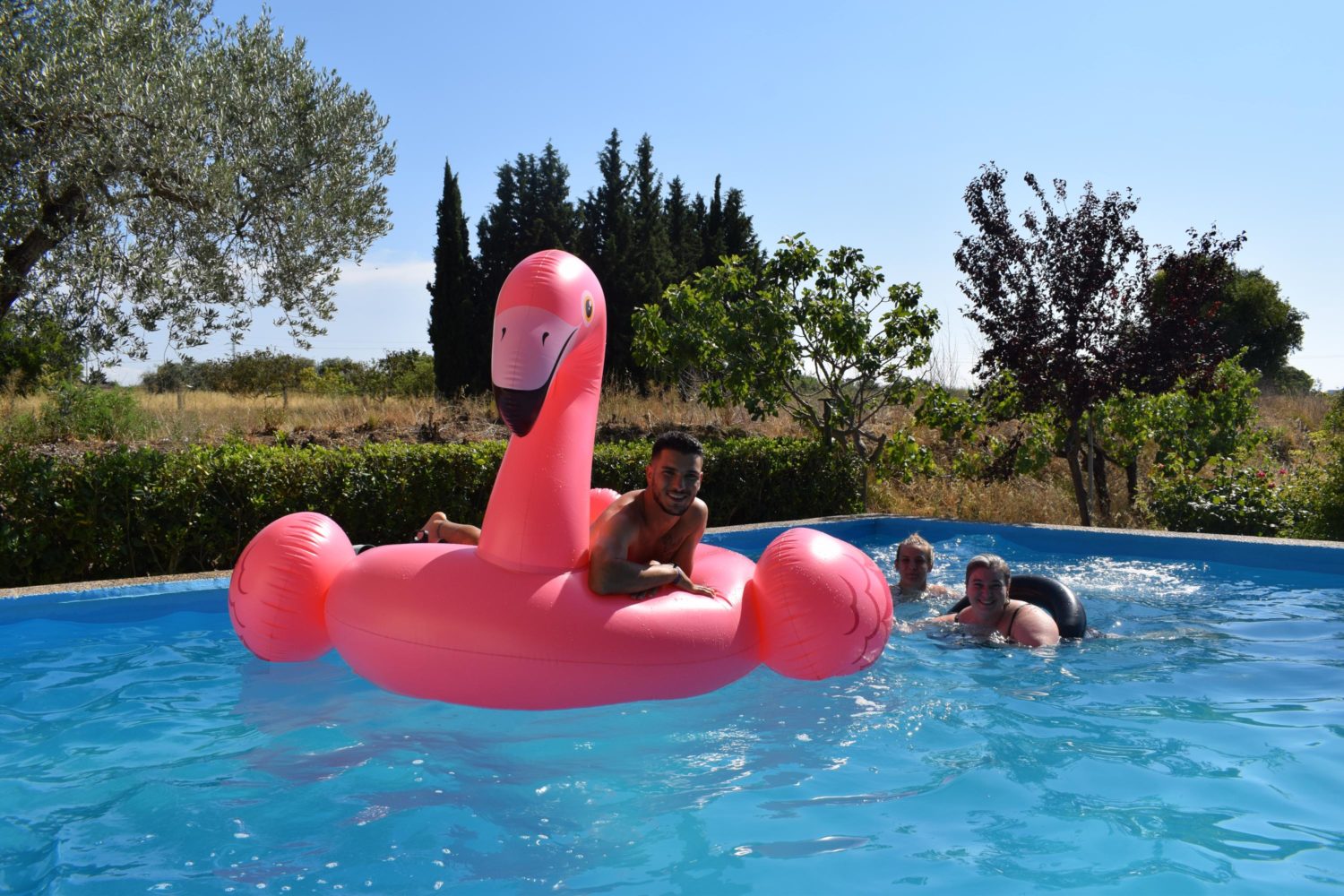 A more authentic Spanish cuisine we had was during the barbecue dinner. The star of the table was the "tortilla de patata" prepared by Tere's (Noelia's mom) and cordero (lamb) barbecue which was simply rubbed with salt and grilled to perfection. With a wide selection of Spanish beers carefully selected by my very good friend Omar, I'm pretty sure I tried them all and made me drunk. Malquerida and Ambar beer was one of my favorites.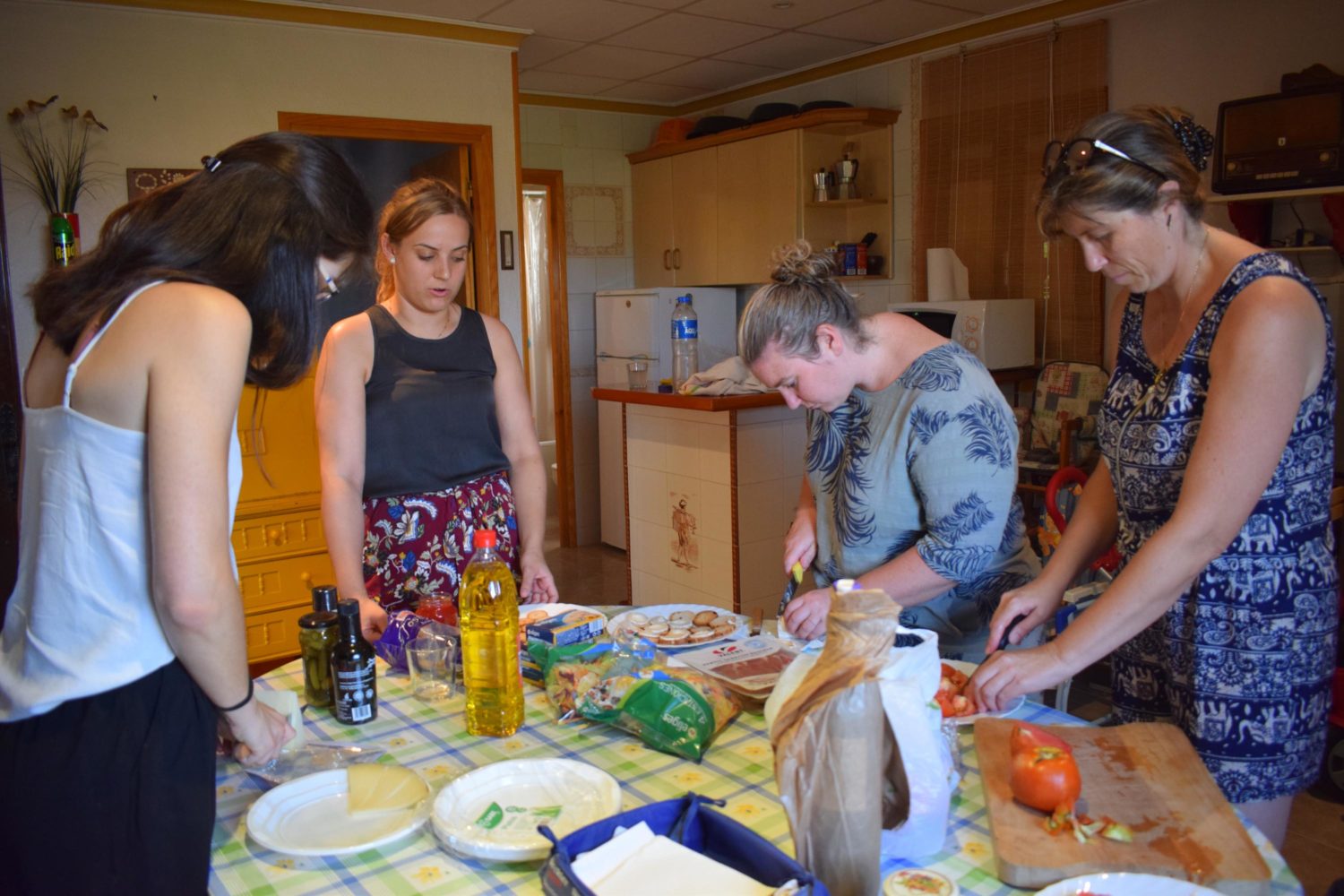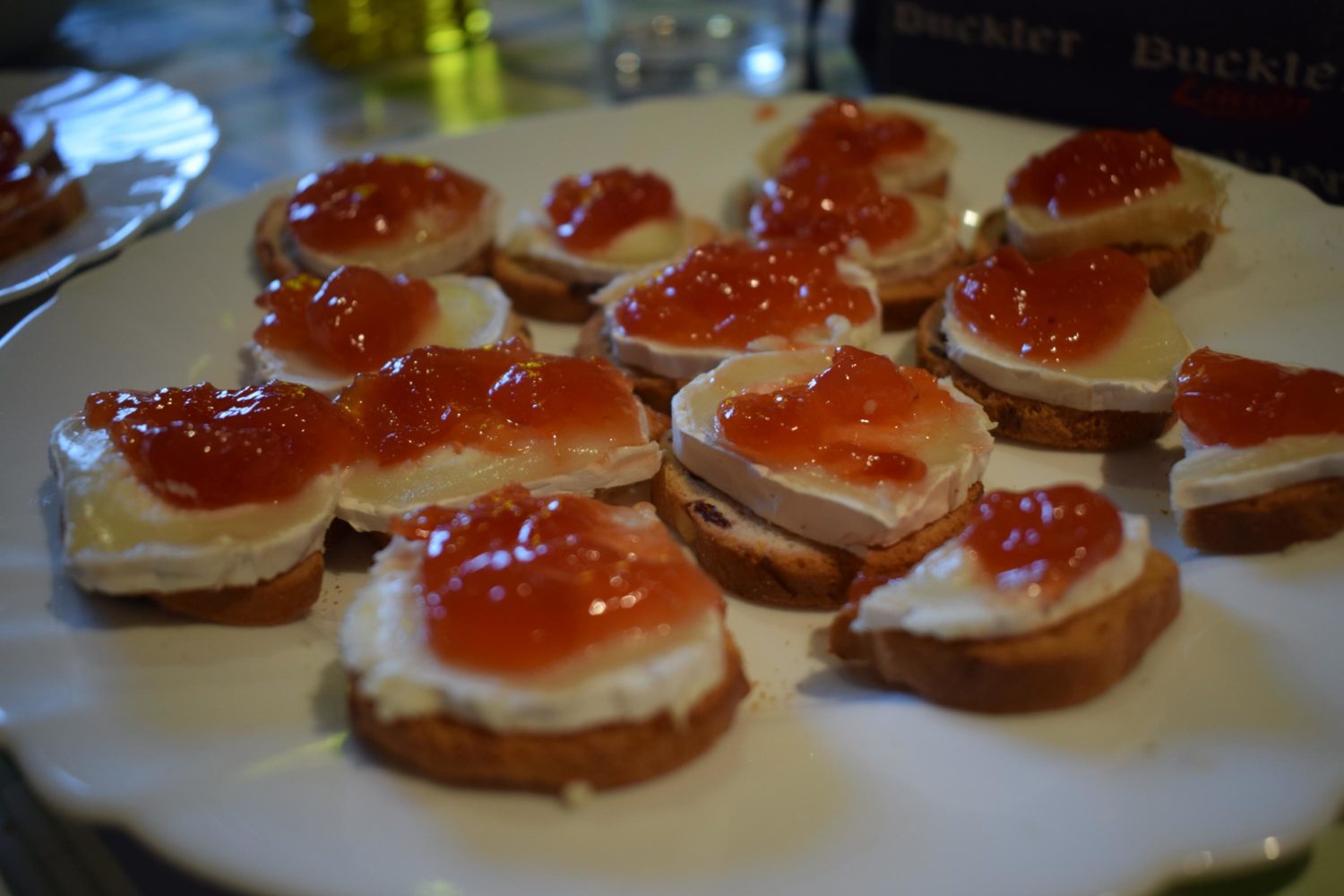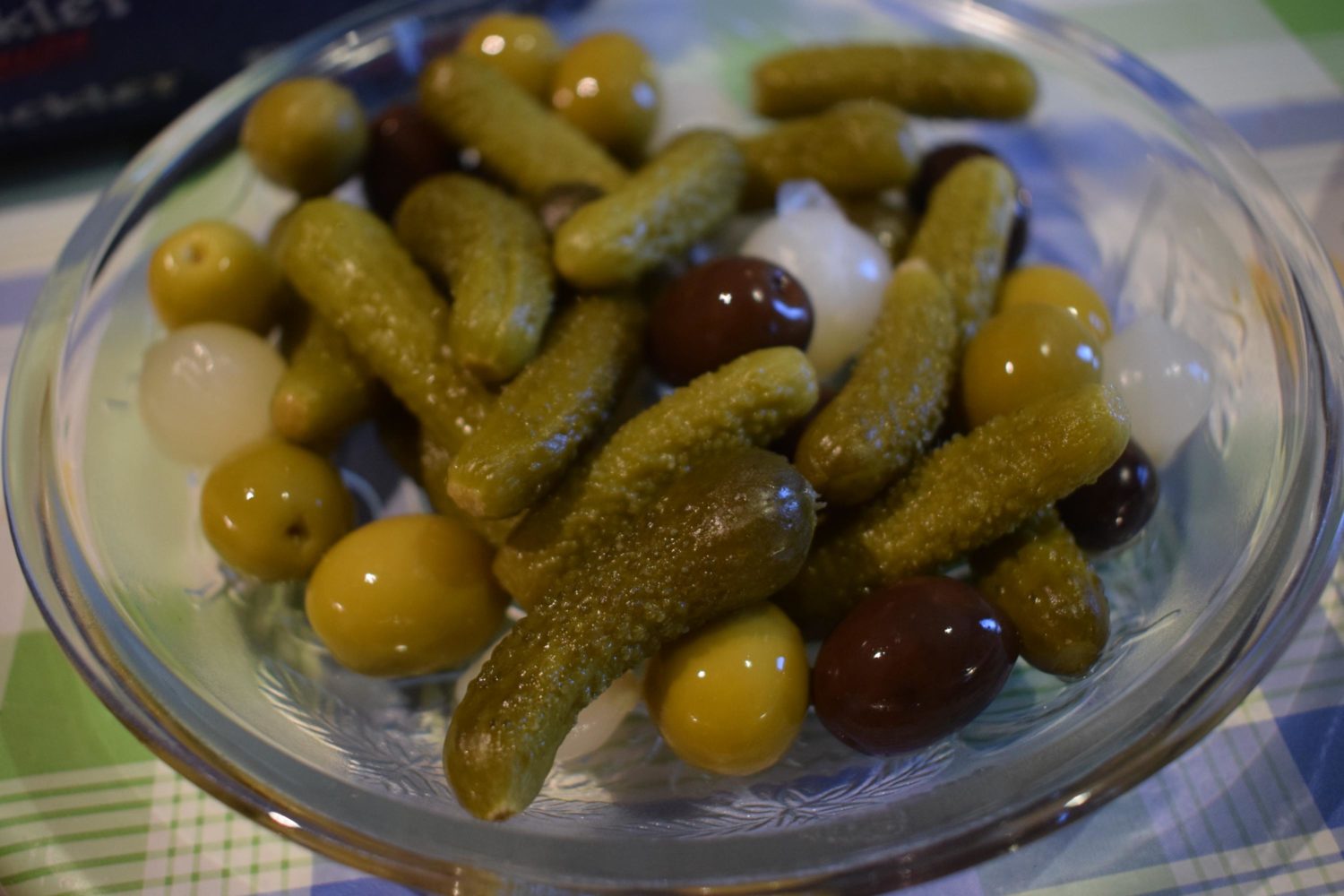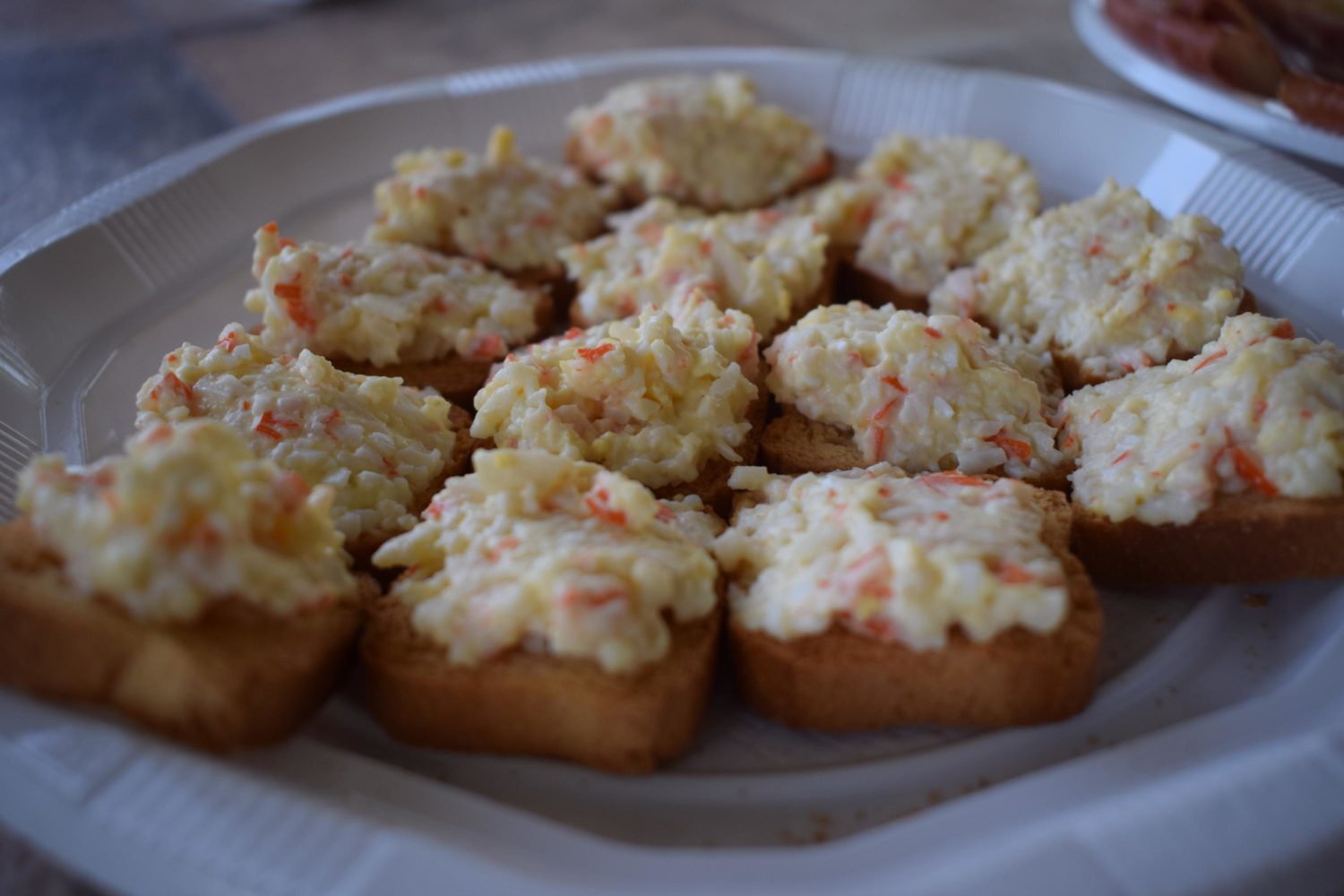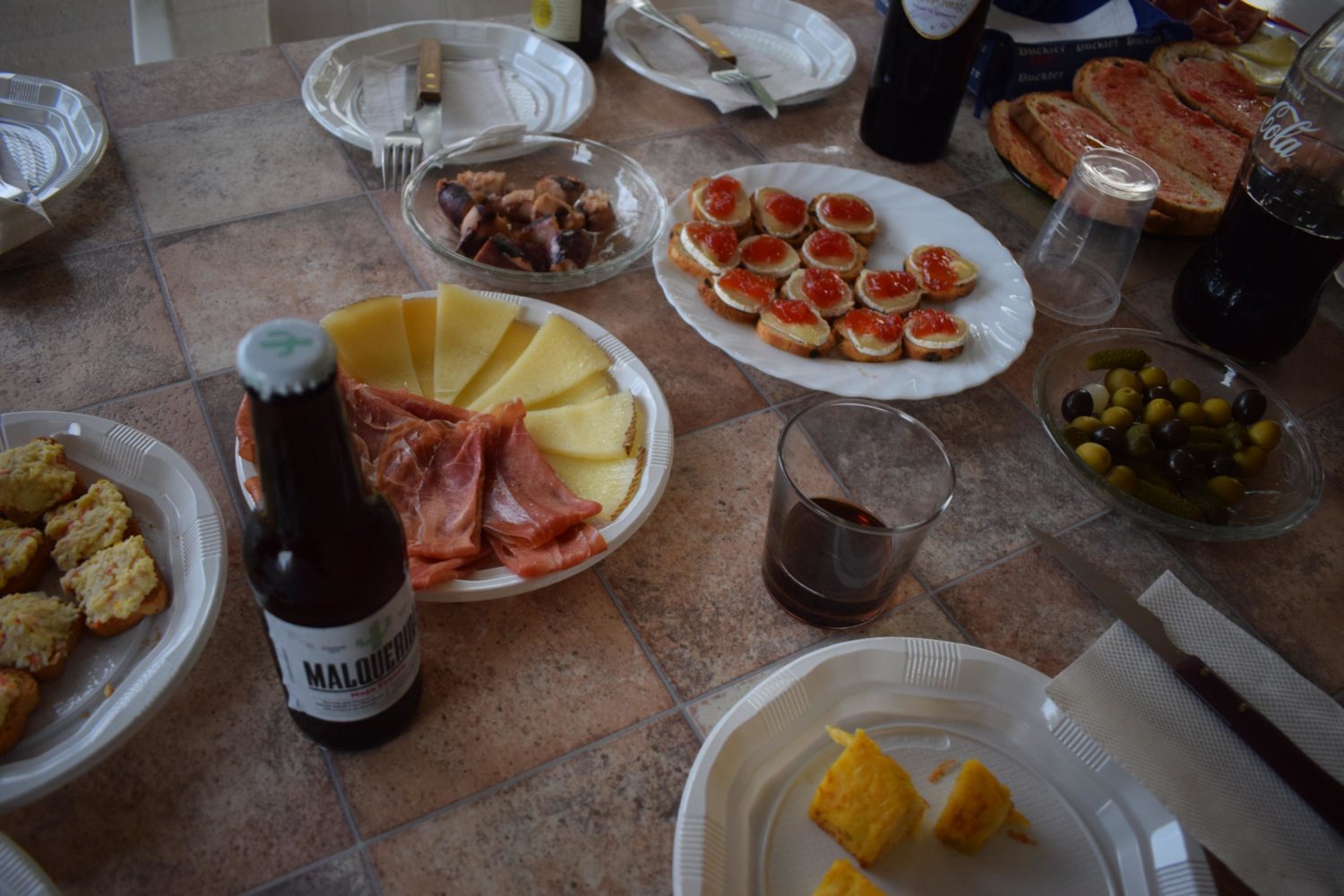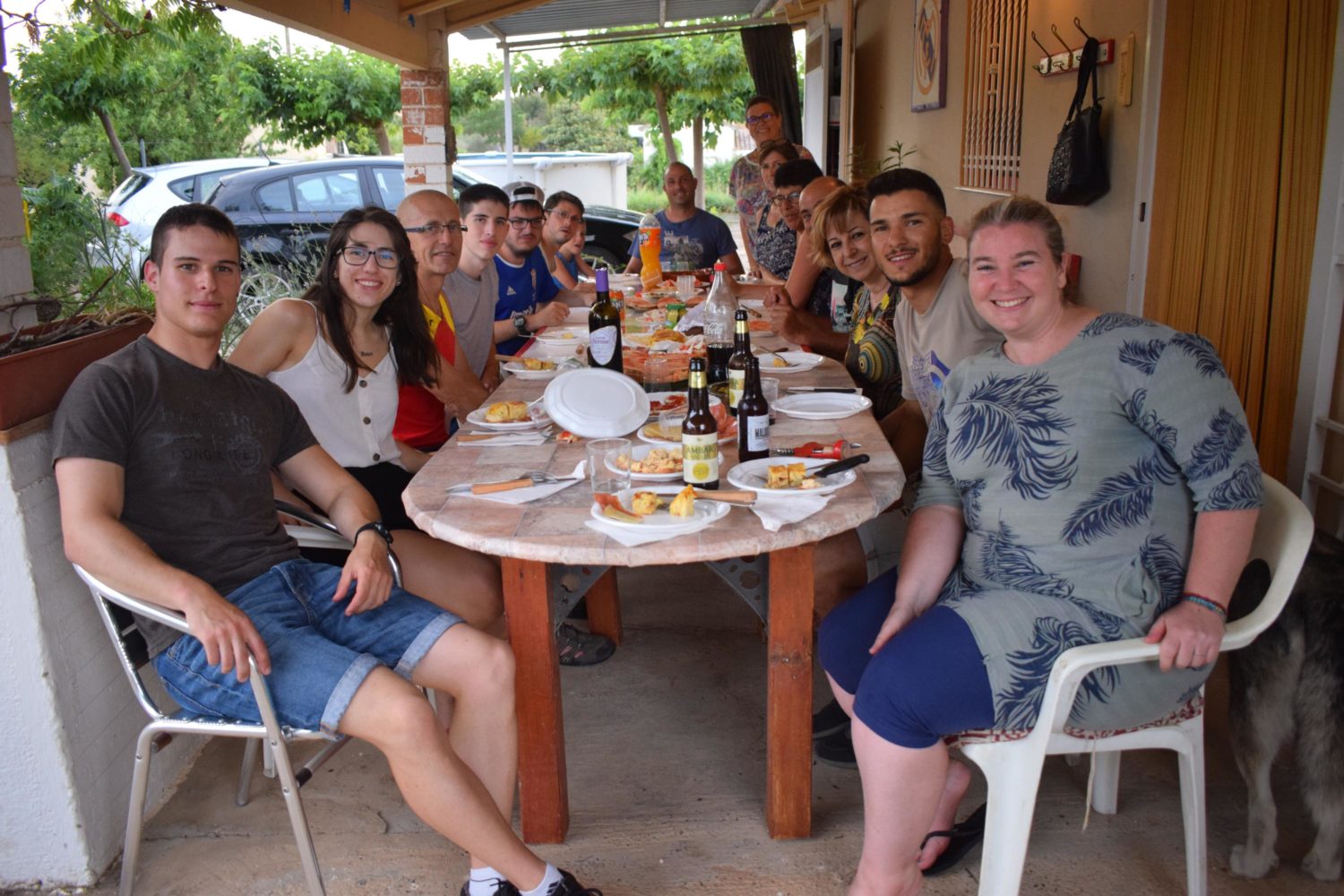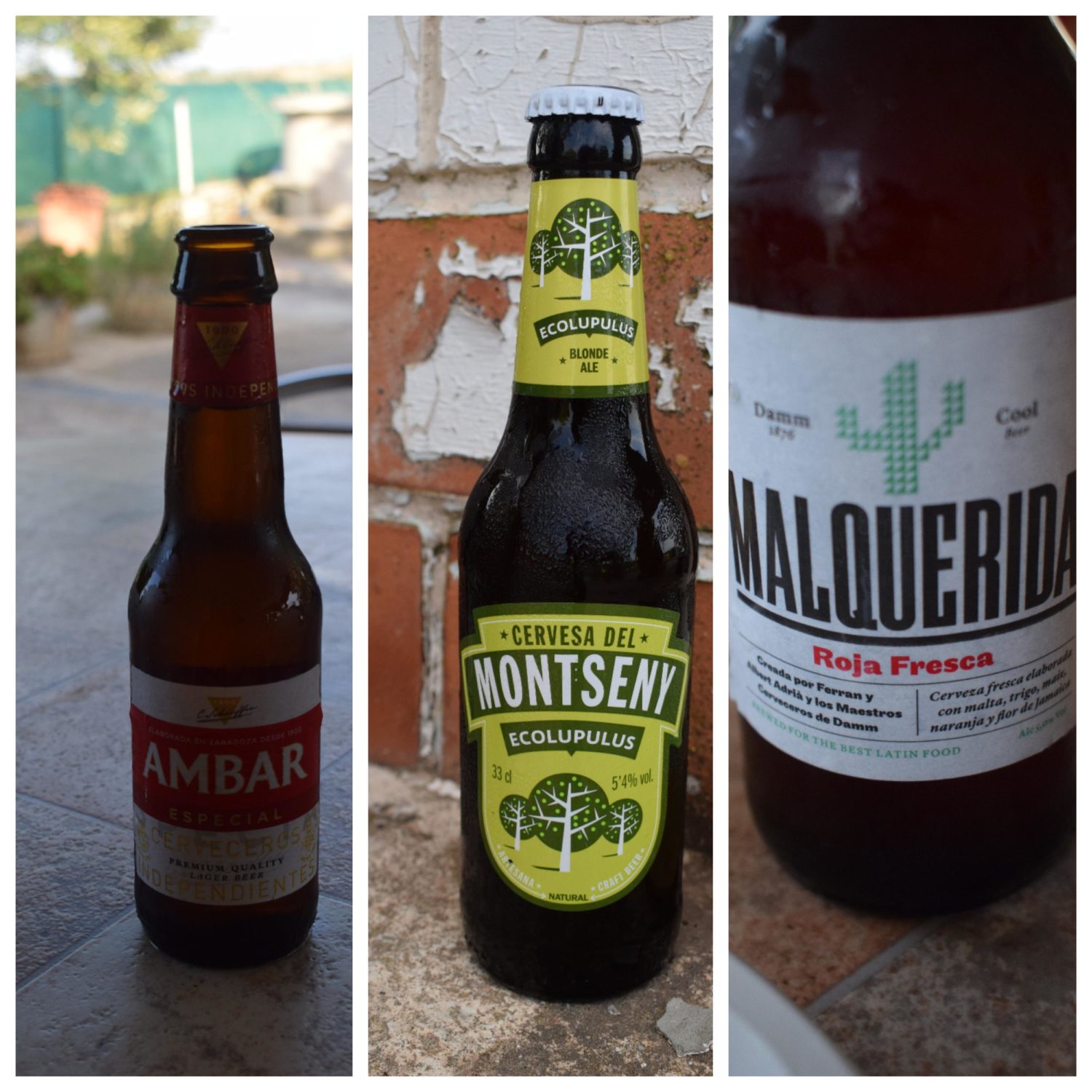 Day Three. Torre de Salamanca, Shopping, and Hit the road to Benasque
There's more to see in Caspe. Right after we finished breakfast, Noelia and Omar were so eager to show us Torre de Salamanca. It was astonishing to know how this tower was utilized to communicate between forts of Zaragoza, Maestrazgo, and Castellón by means of fire, mirror or flags. Built in 1875 by the instruction of General Manuel de Salamanca Negrete who was the commander, division general of the right bank of the Ebro and Maestrazgo during the 3rd Carlist war. Its construction was mainly financed from tax.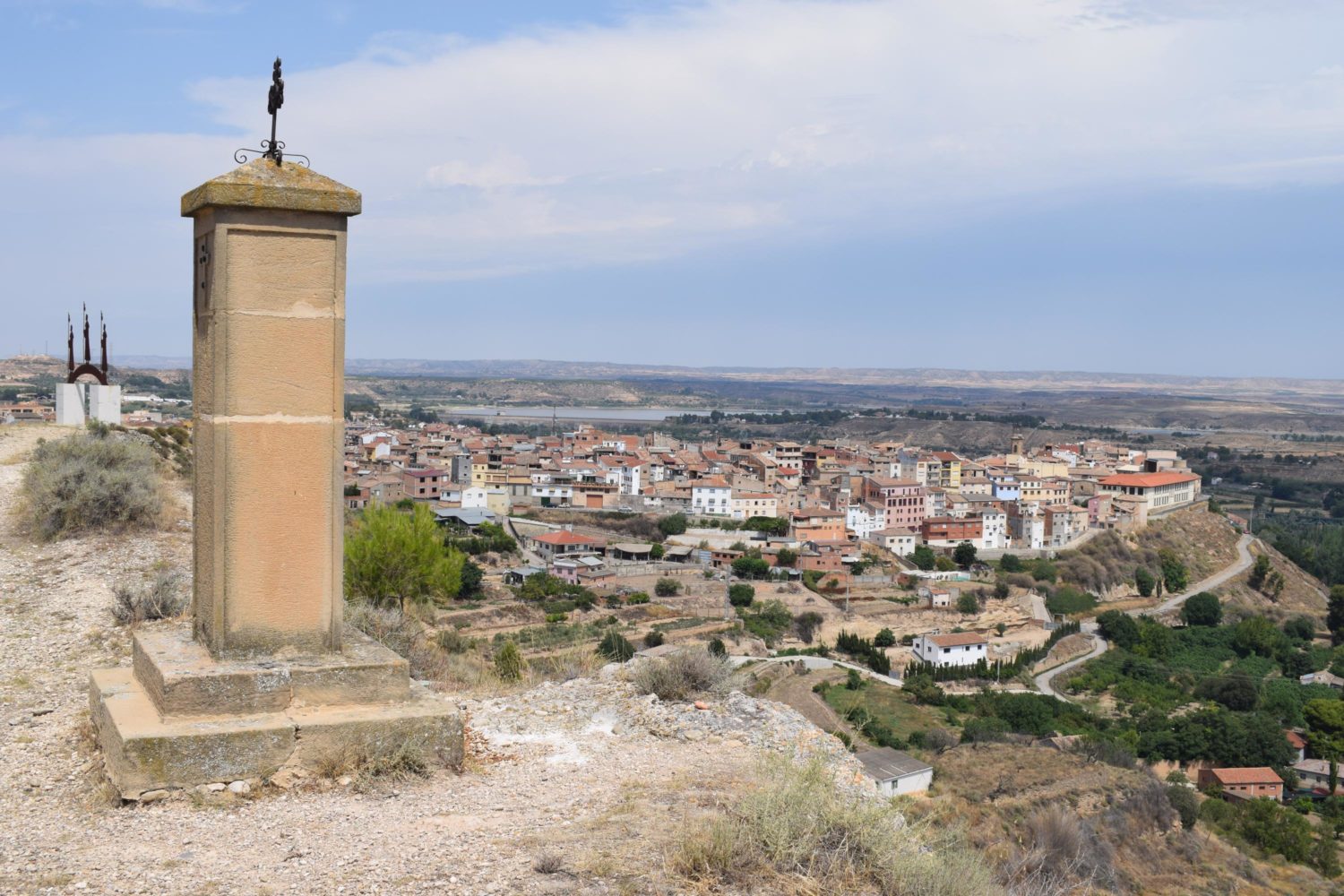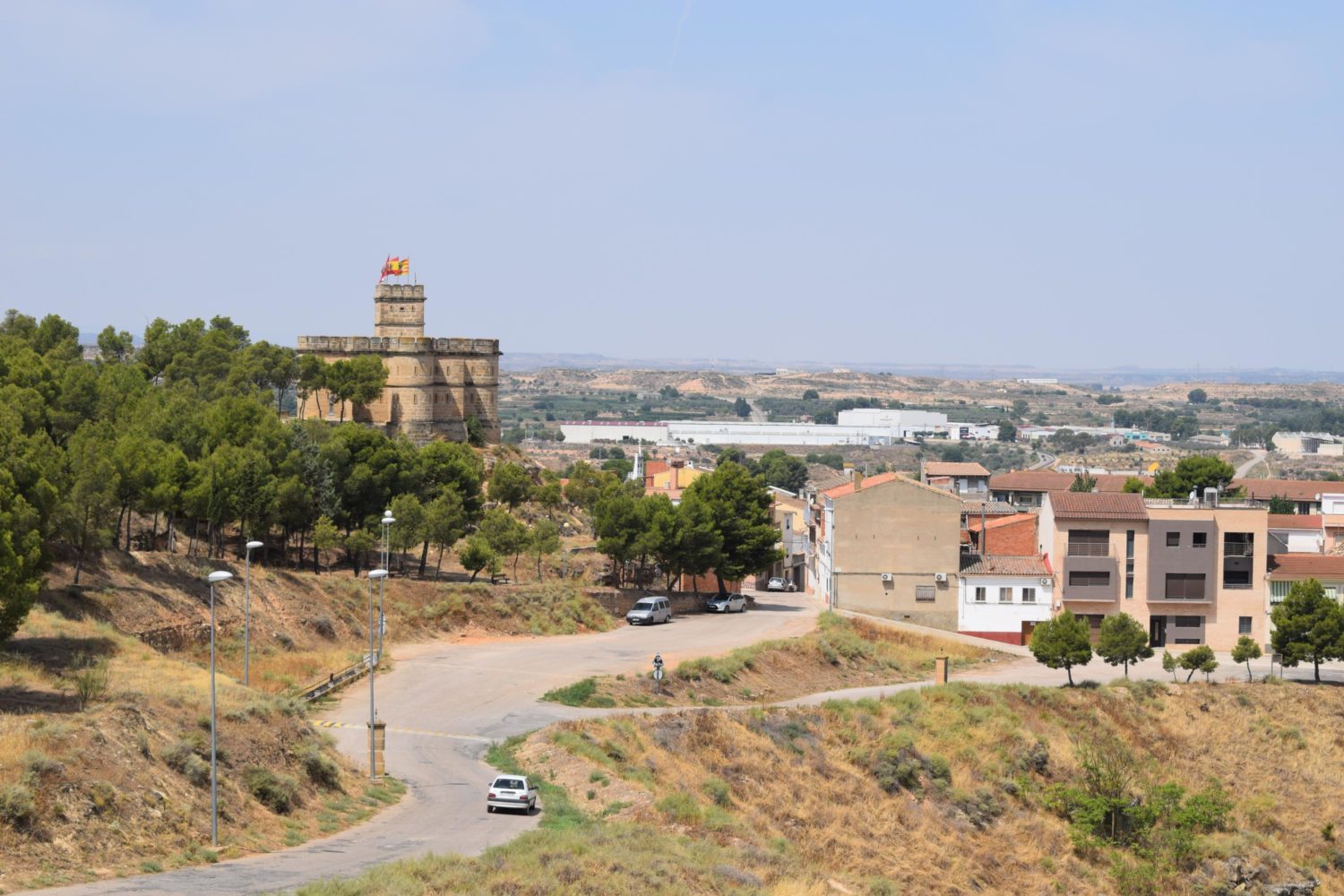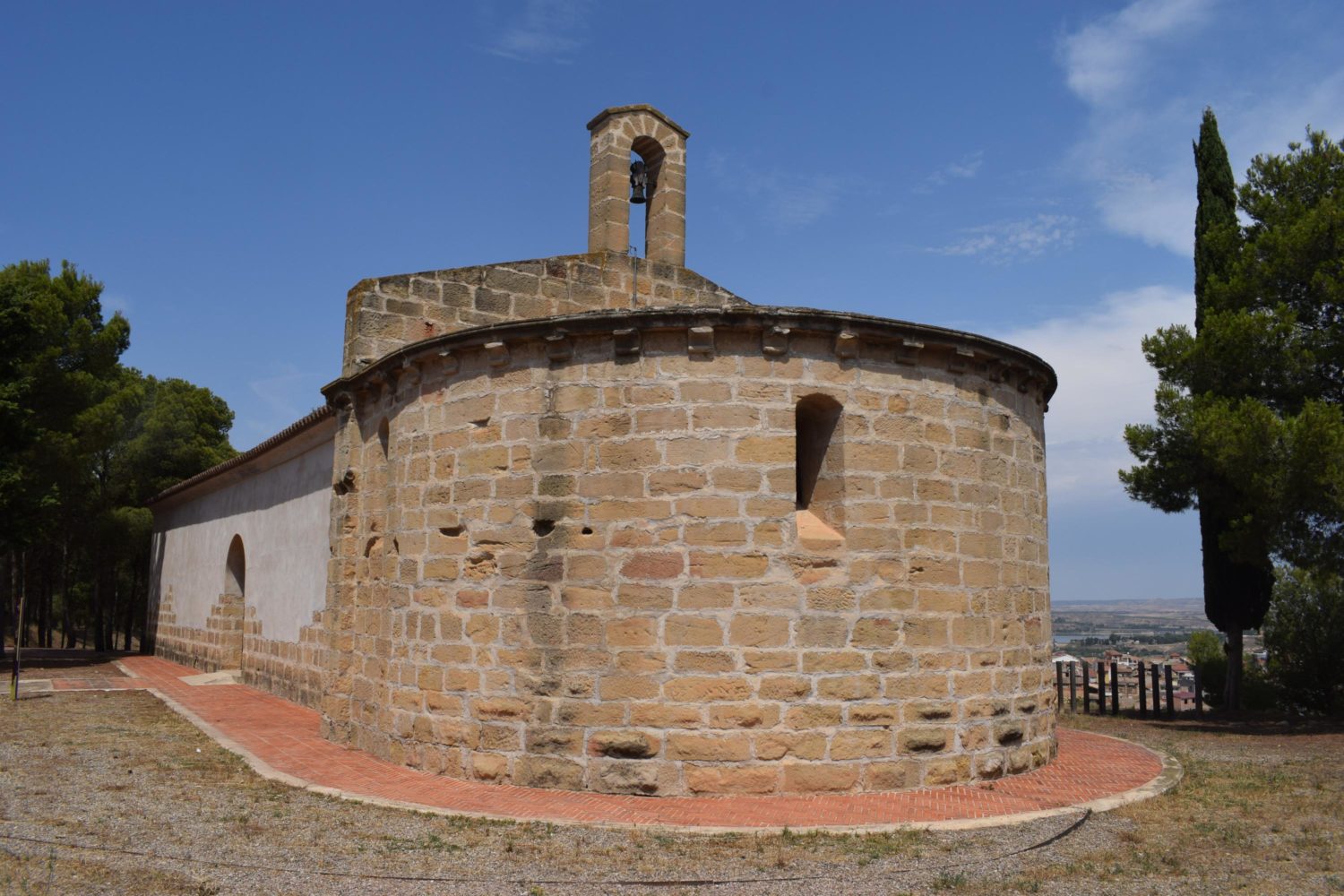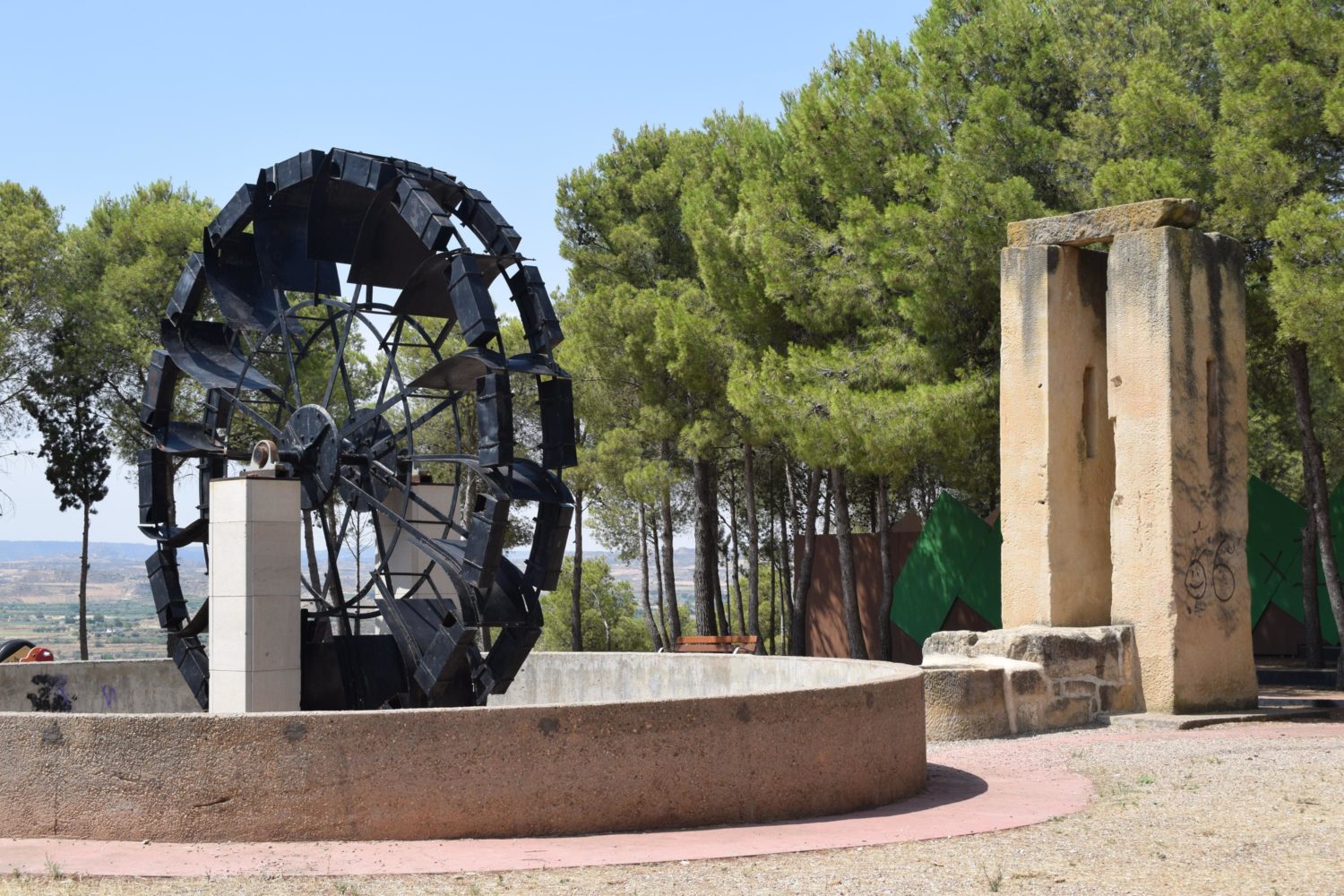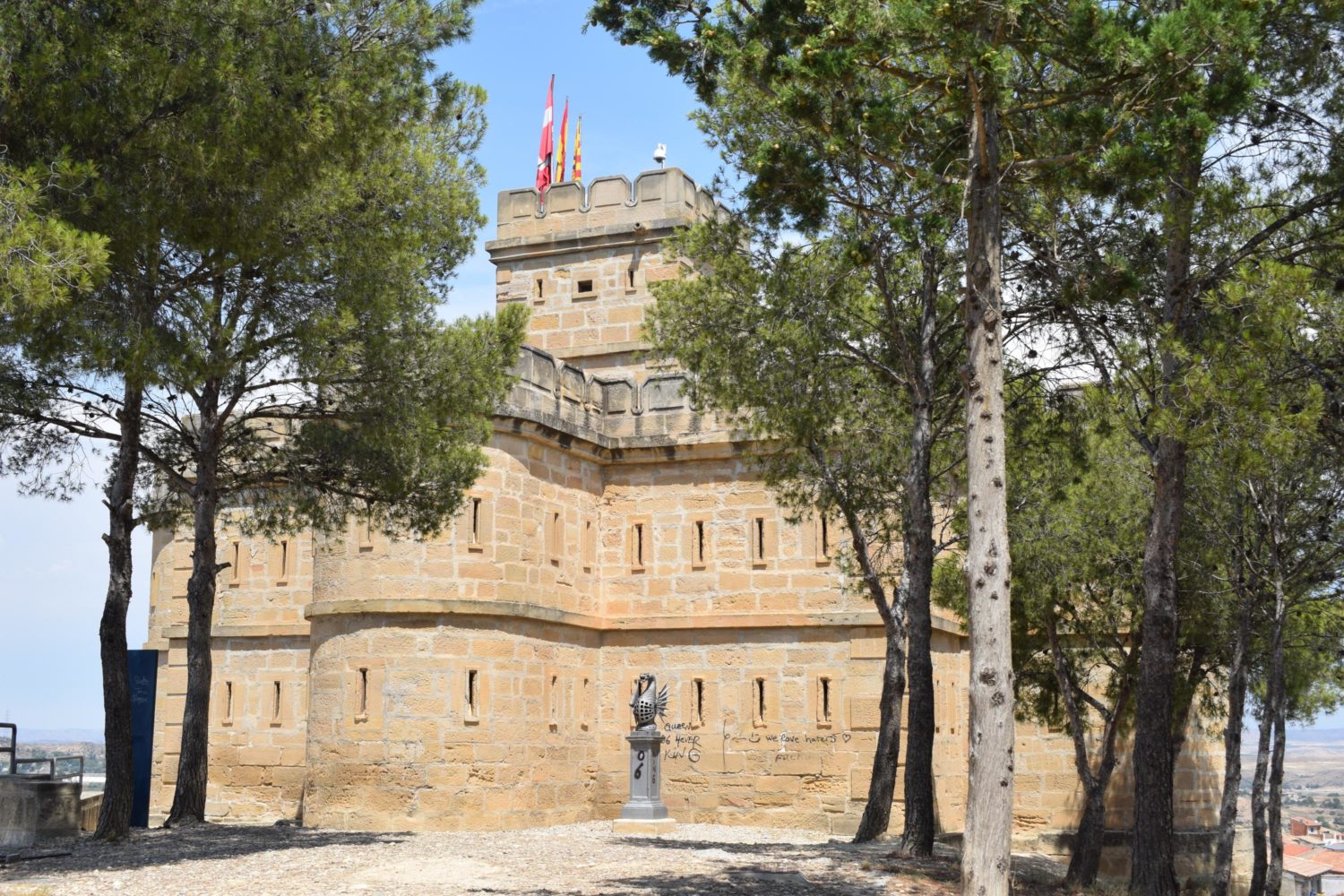 Next was to go shopping at the Adidas Outlet Store where we got big discounts since we were with our friend Omar. This is one thing you can do aside from visiting historical and natural attractions in Caspe.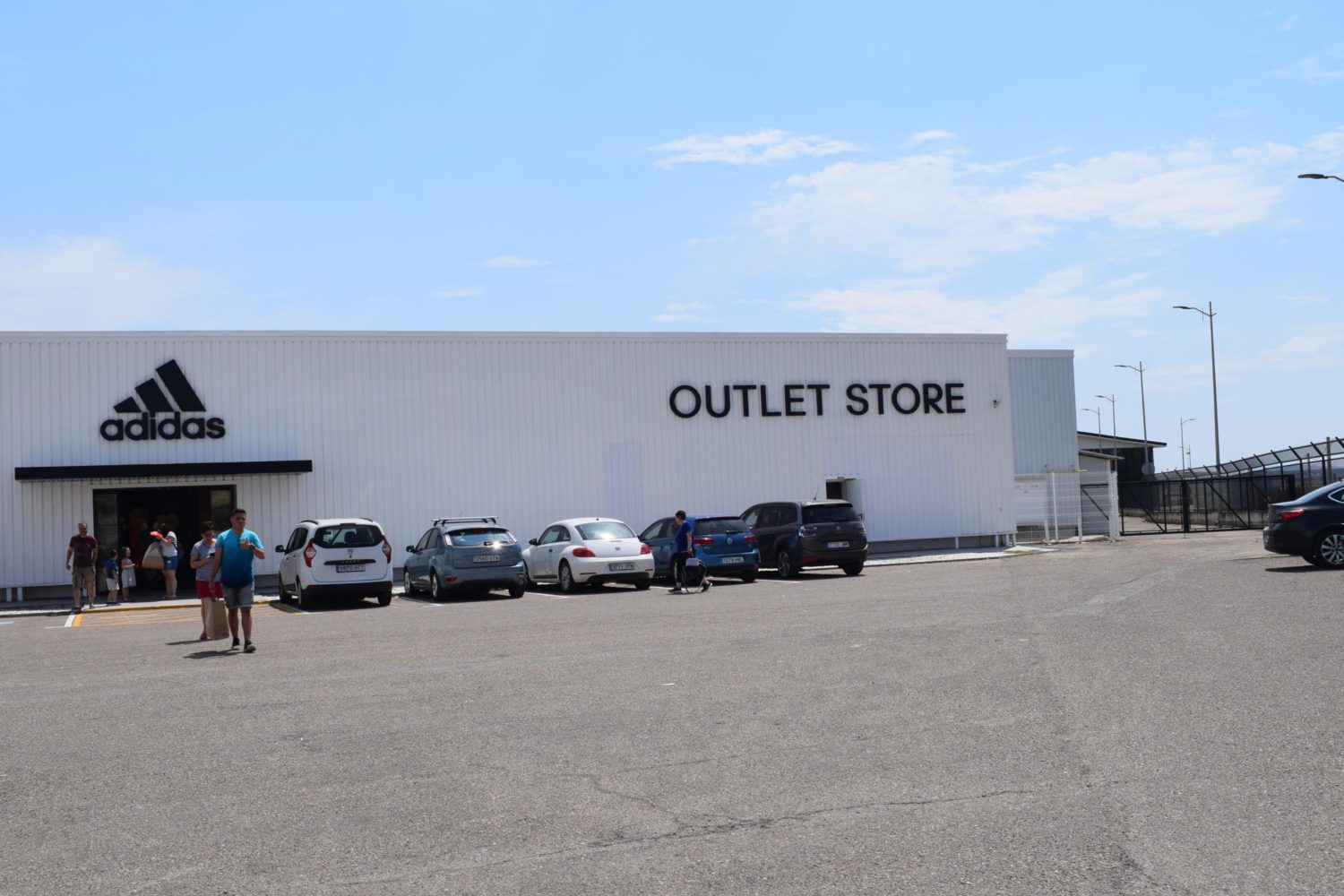 After that, we were invited by Noelia's mother- Tere for lunch. She's a super chef! The potato salad was really delicious. All topped with homemade wine. I got in love with the simplicity of the wine so we ordered a liter of it for less than a euro. We just need to pick it up the day before we left Caspe.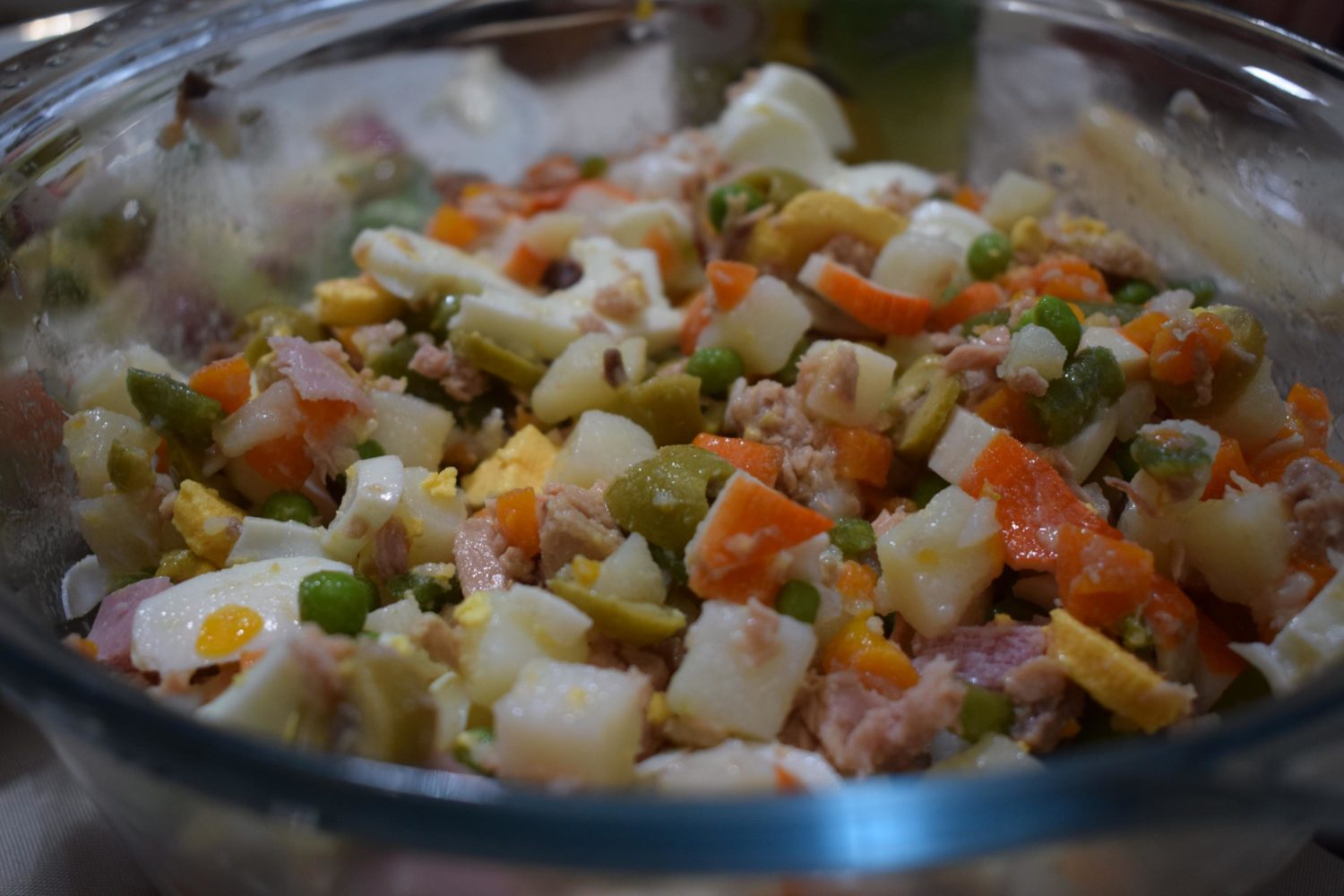 Hitting the road to Benasque was the most enjoyable part of the trip passing by desserts, small villages, lakes, farms, big cities, and towns. Finally, when we came across those boulders of rocks and passing several tunnels, we arrived in Benasque during daylight. It took us less than 3 hours to get there. A few years ago, I saw this video of the Pyrenees and promised myself I will be climbing that mountain. Then that was the realization of the dream. After we fixed our luggage and prepared rooms, we never wasted time. Immediately met our friends Pedro and Roxana to discuss the Pico Aneto ascent the following day.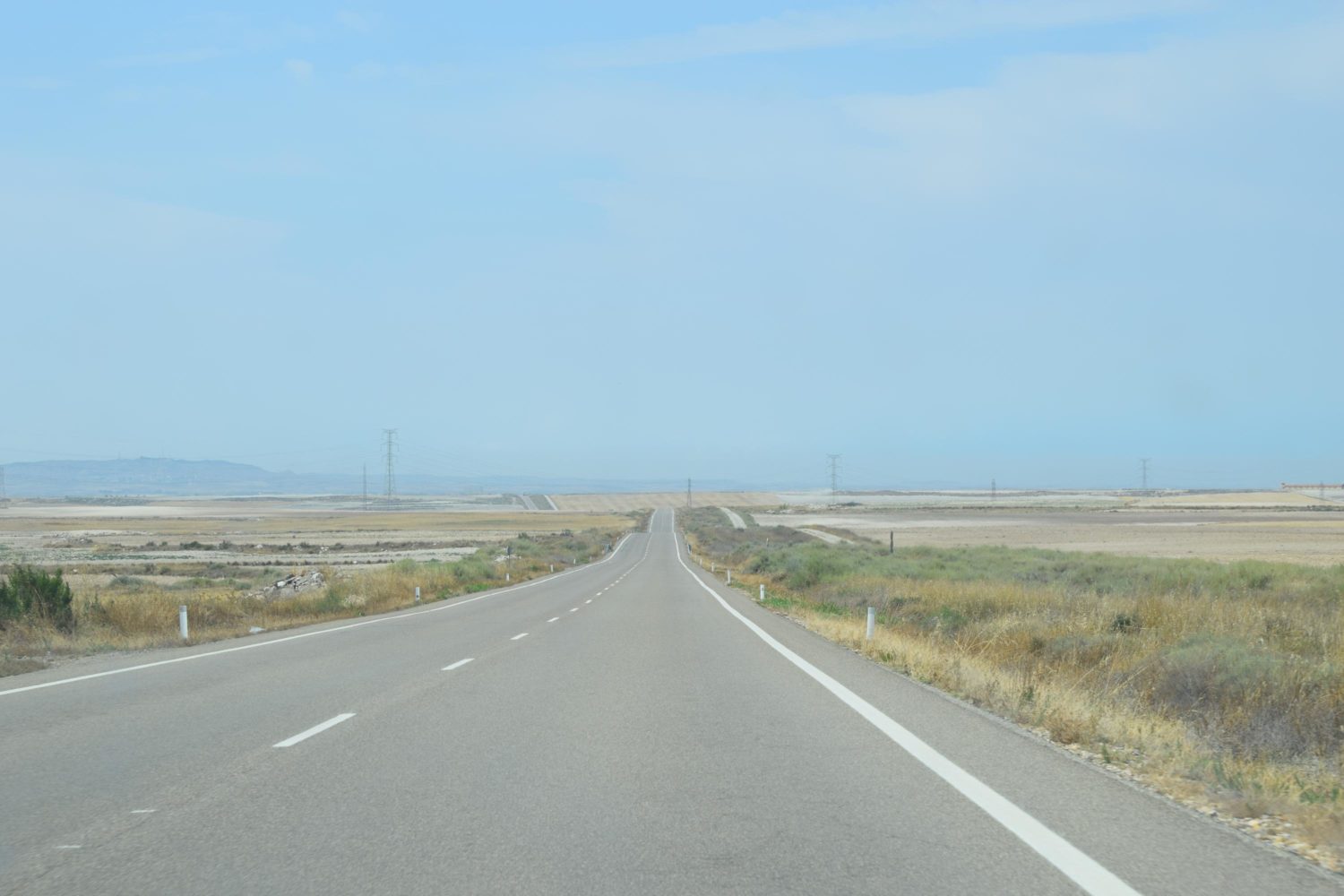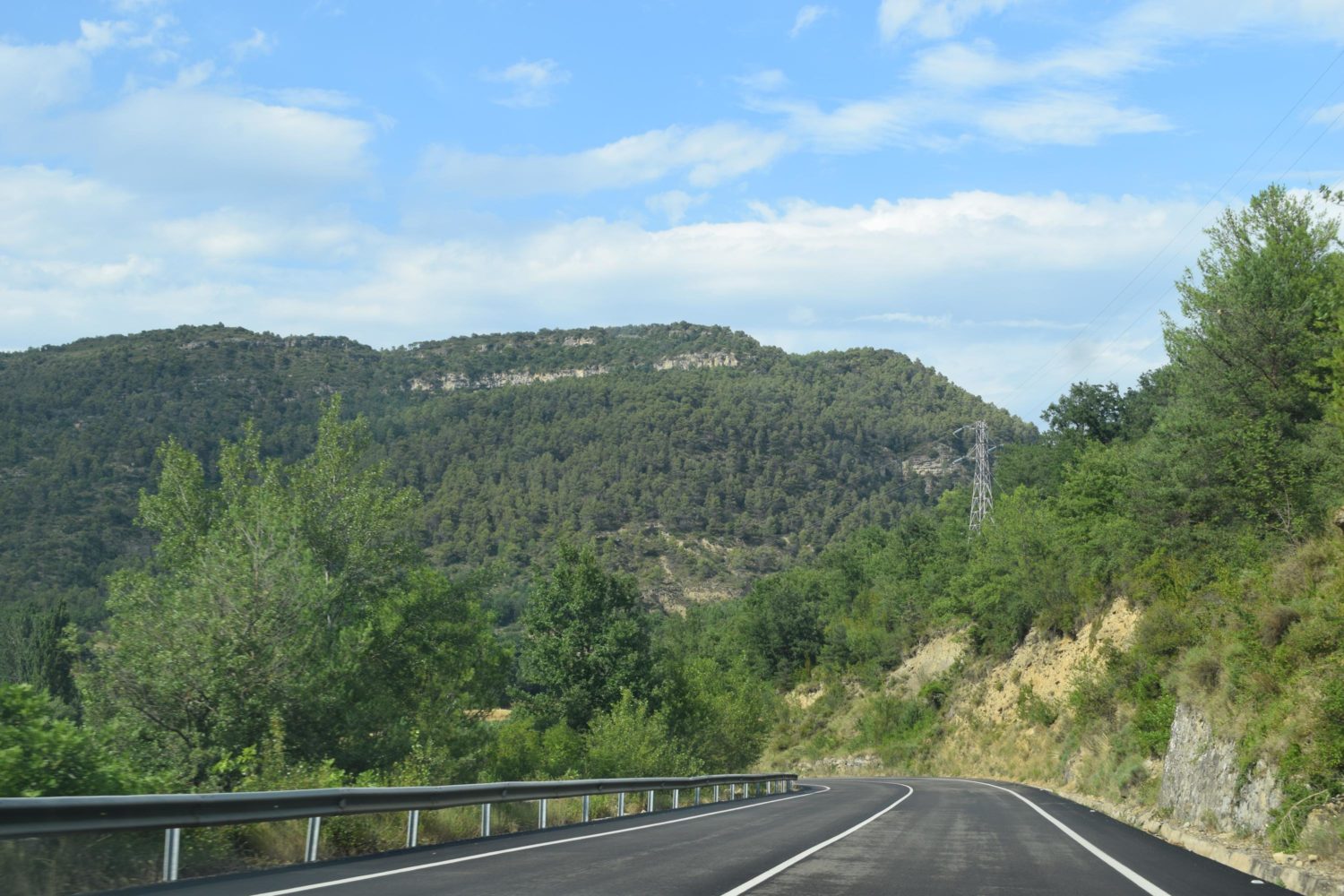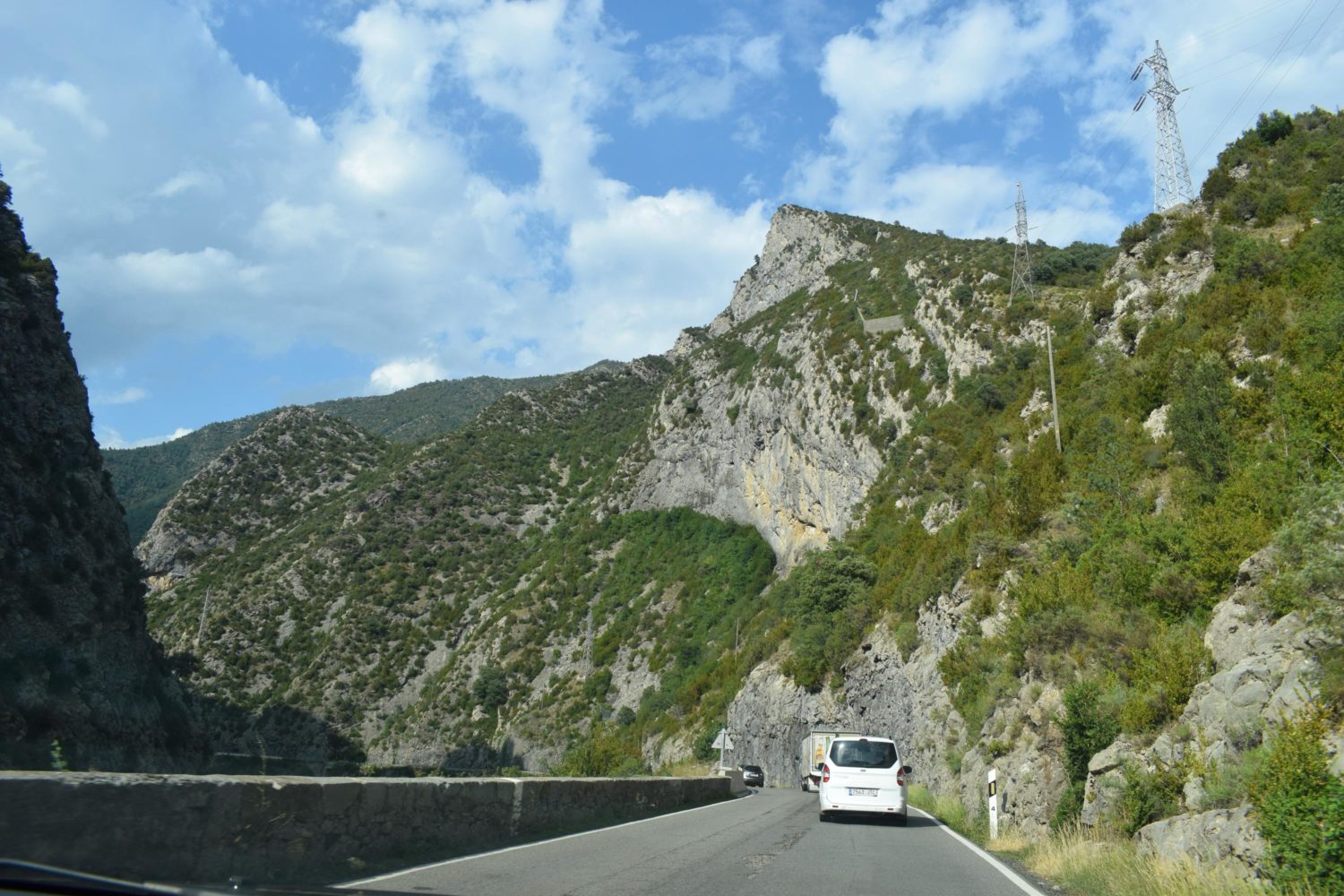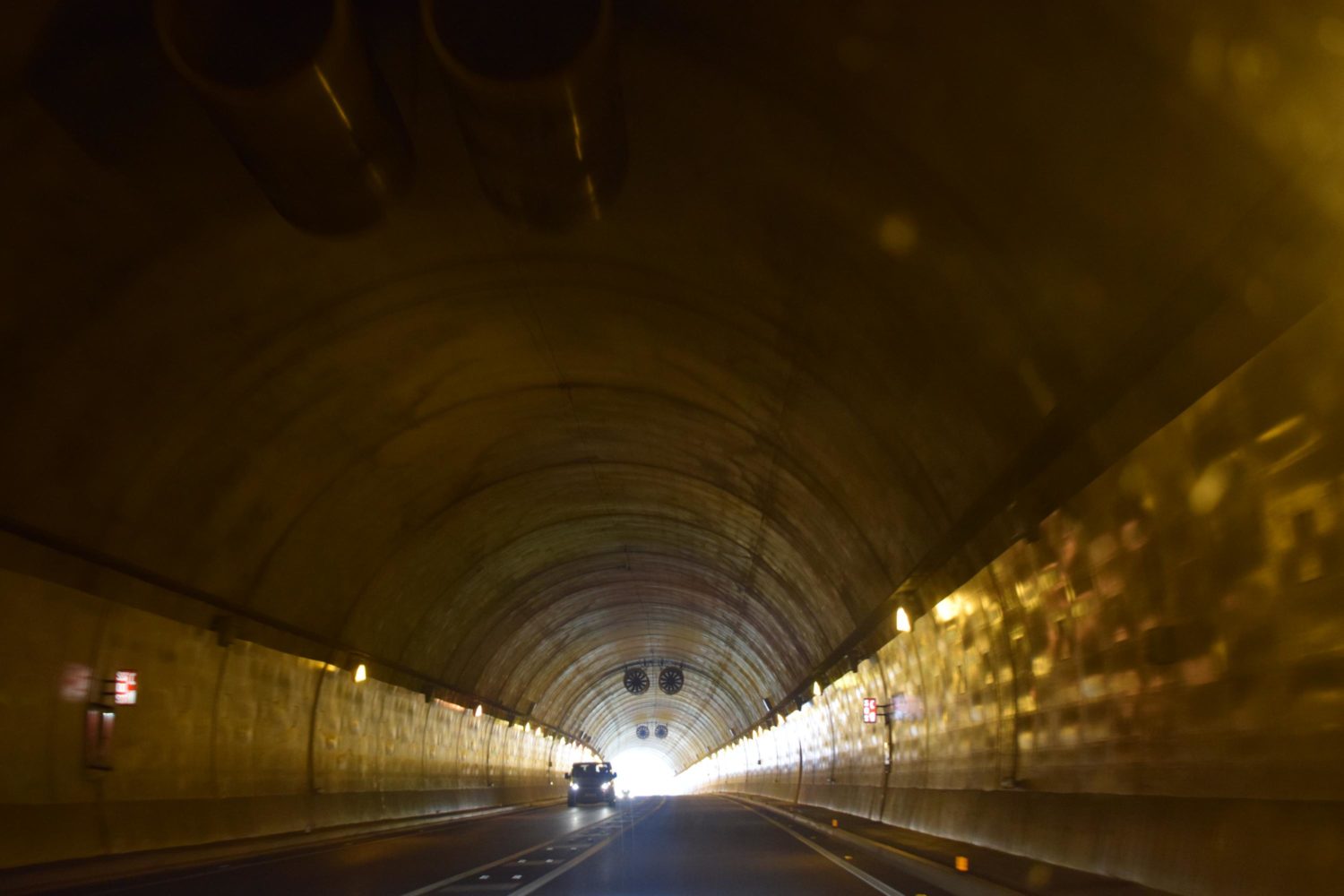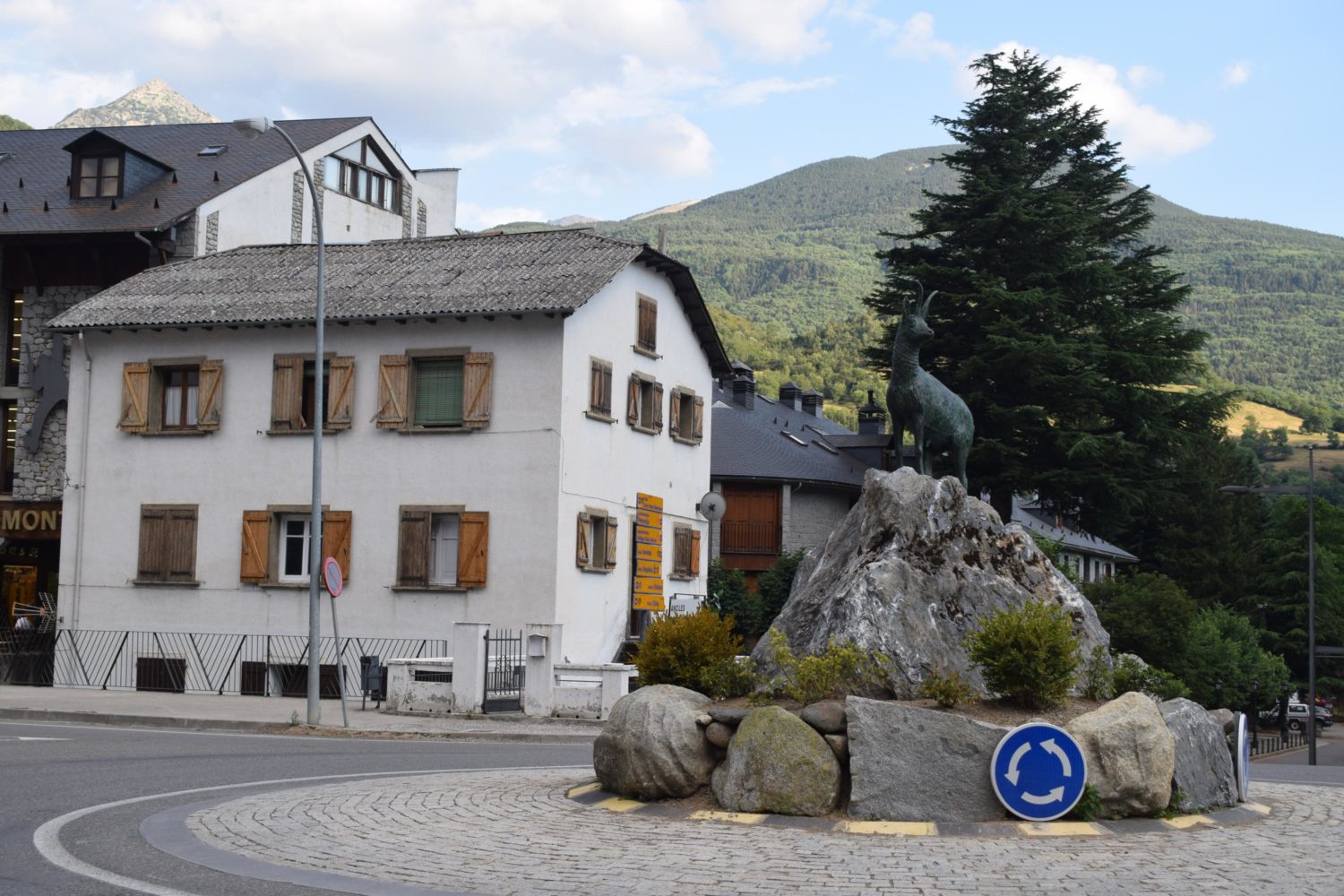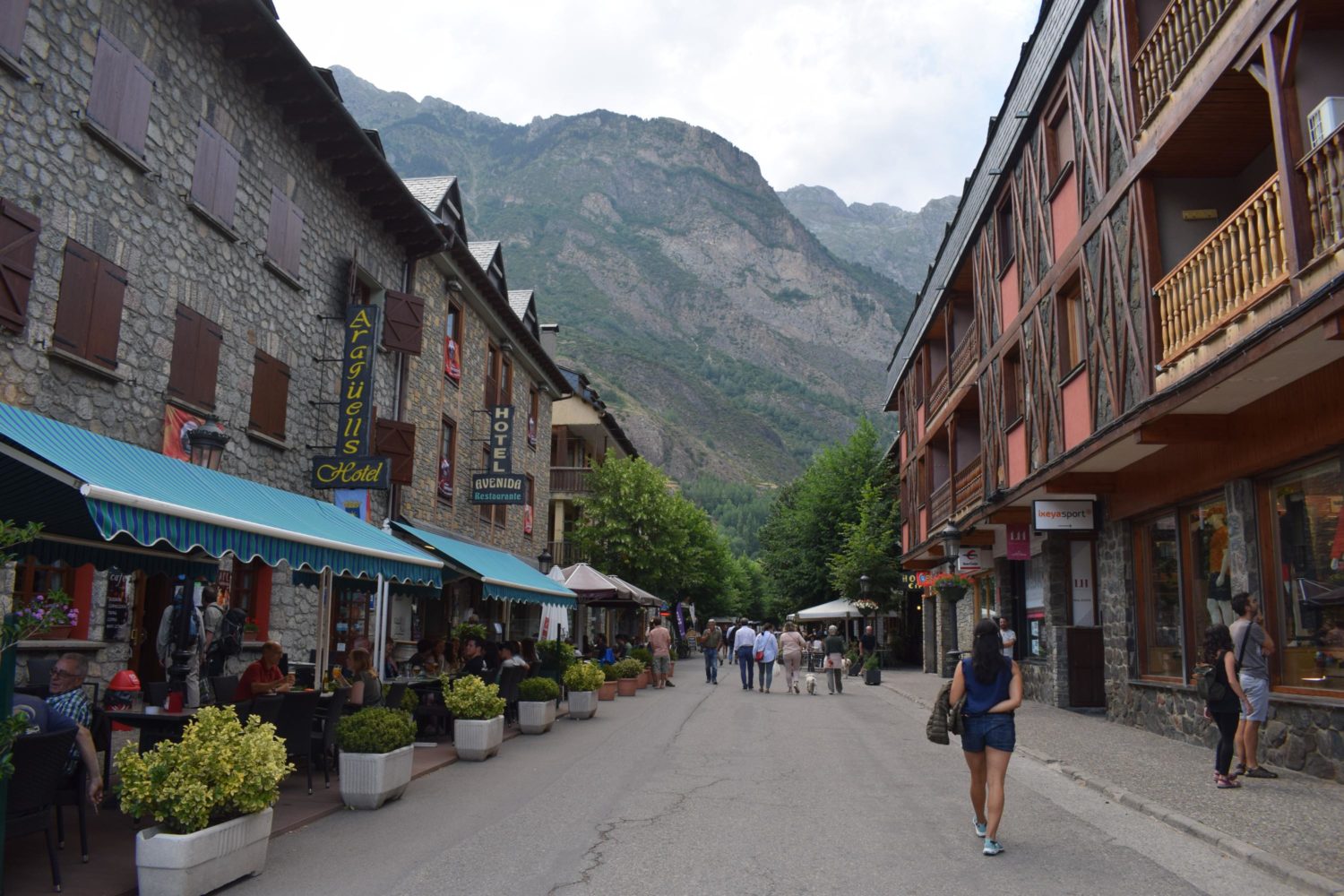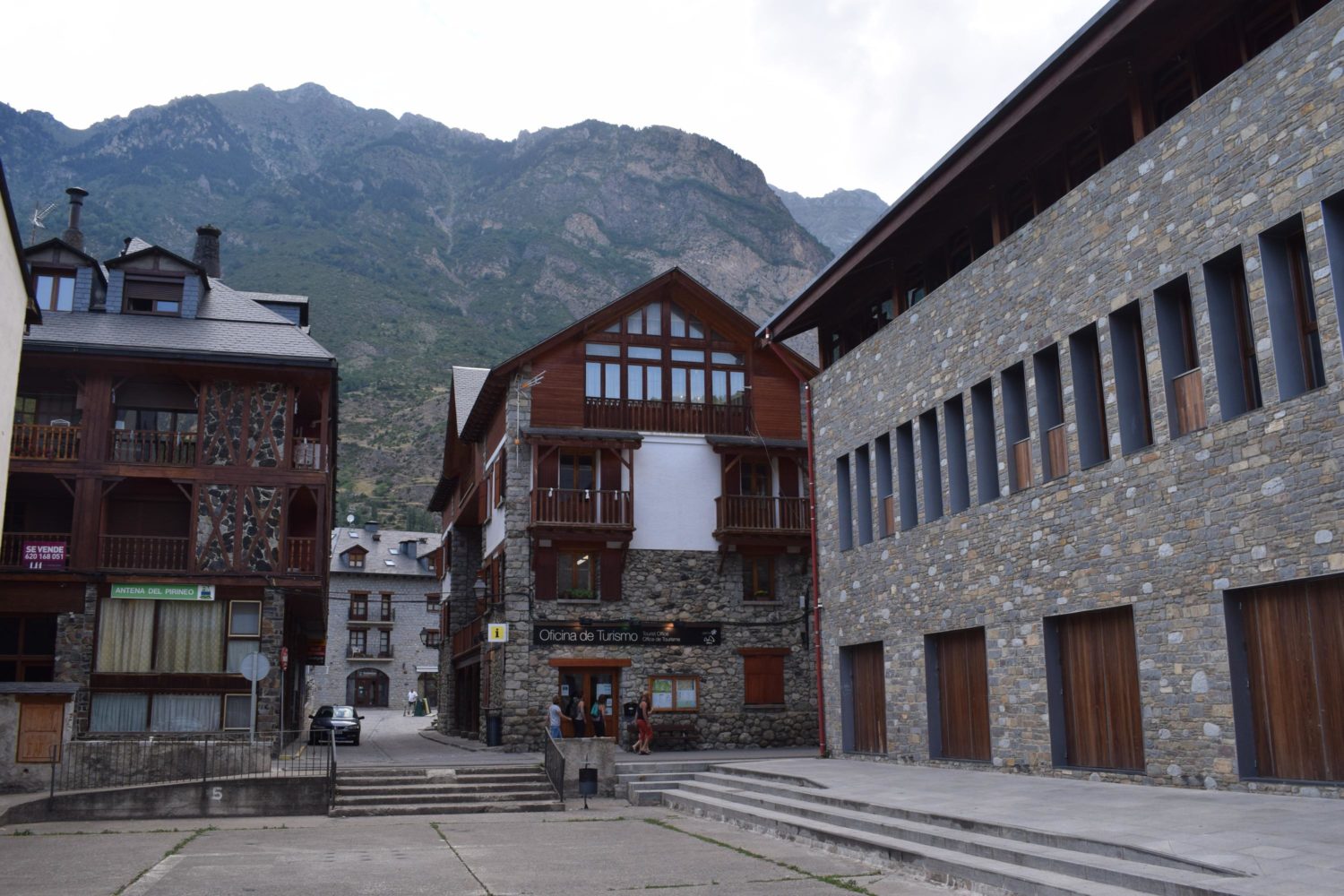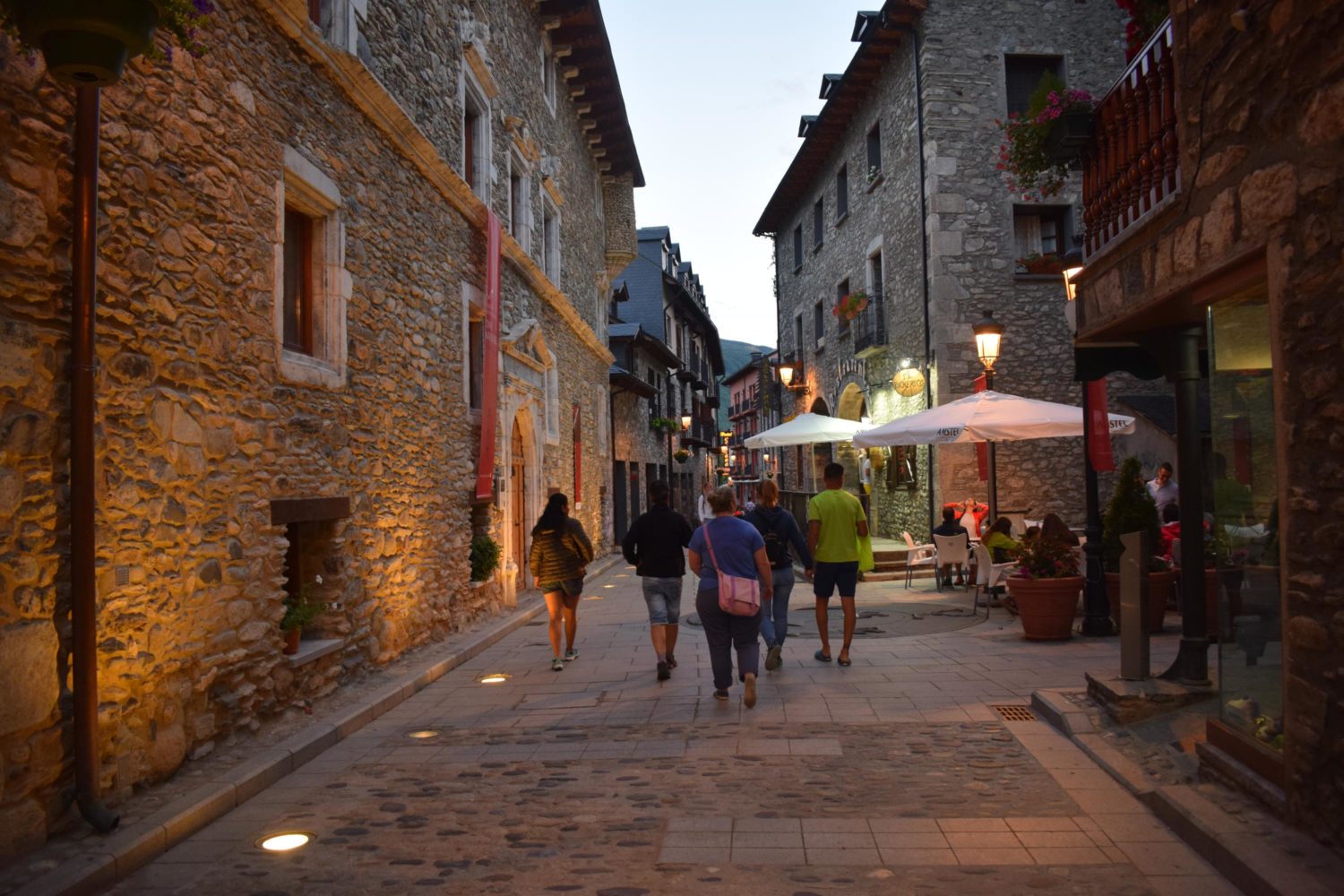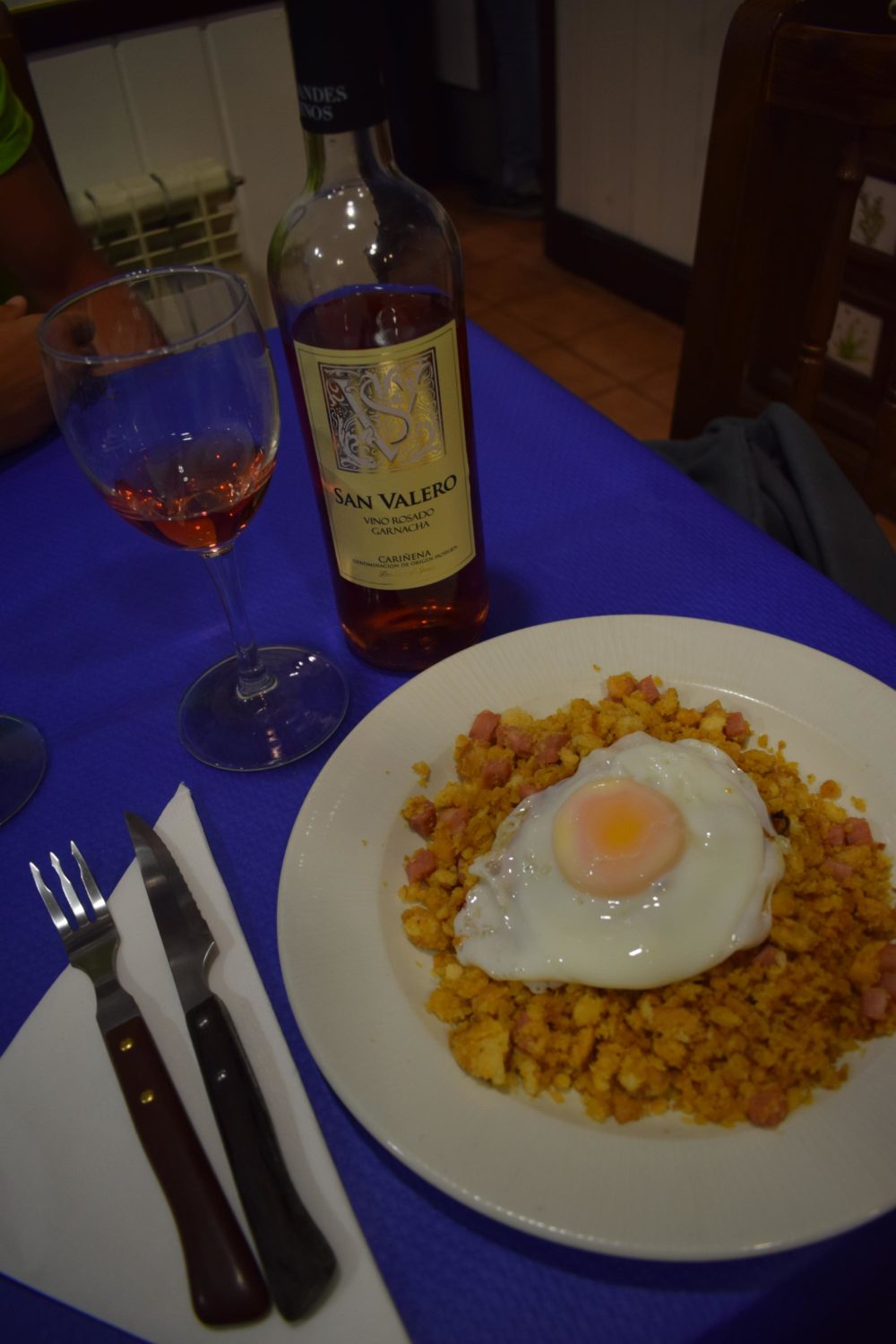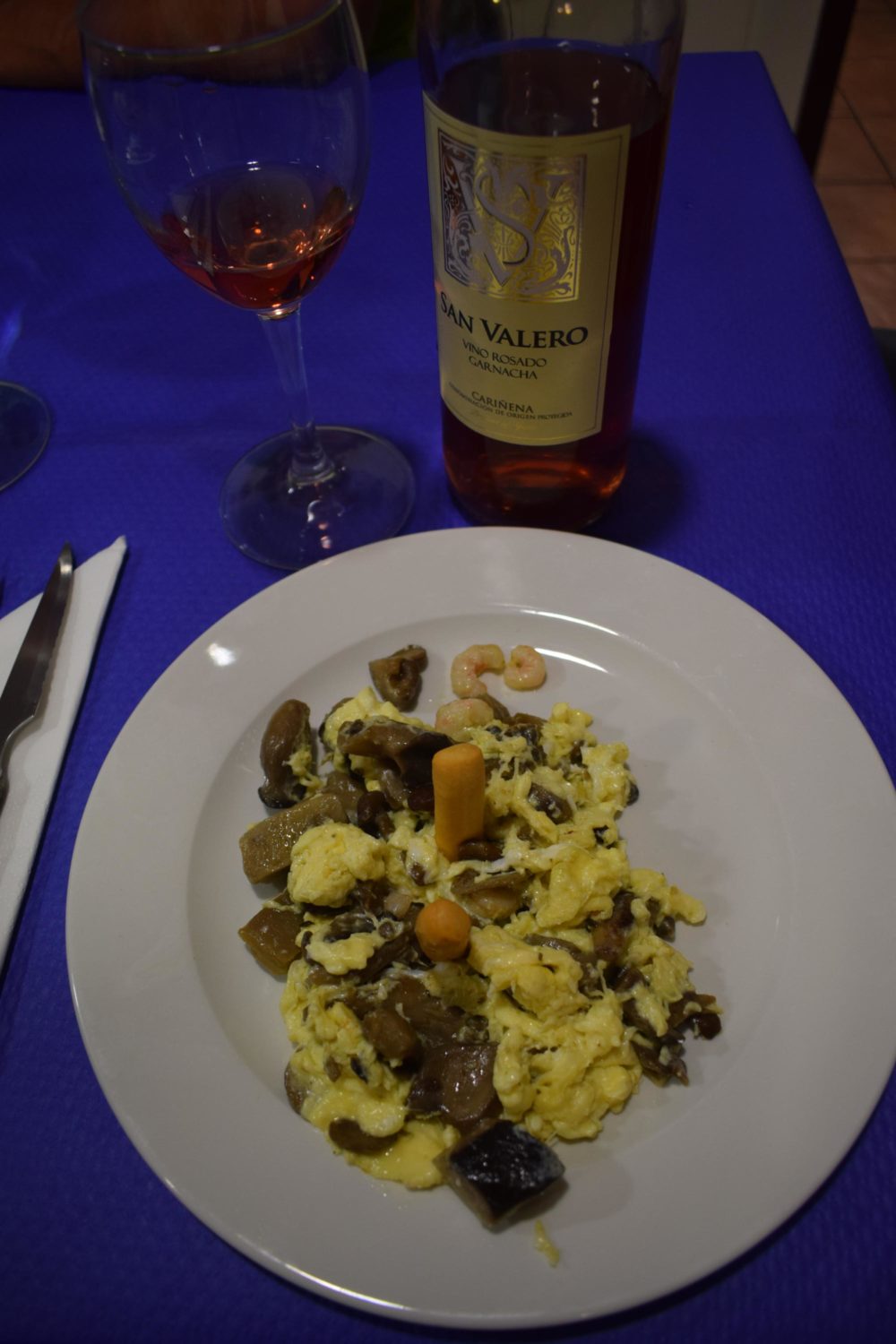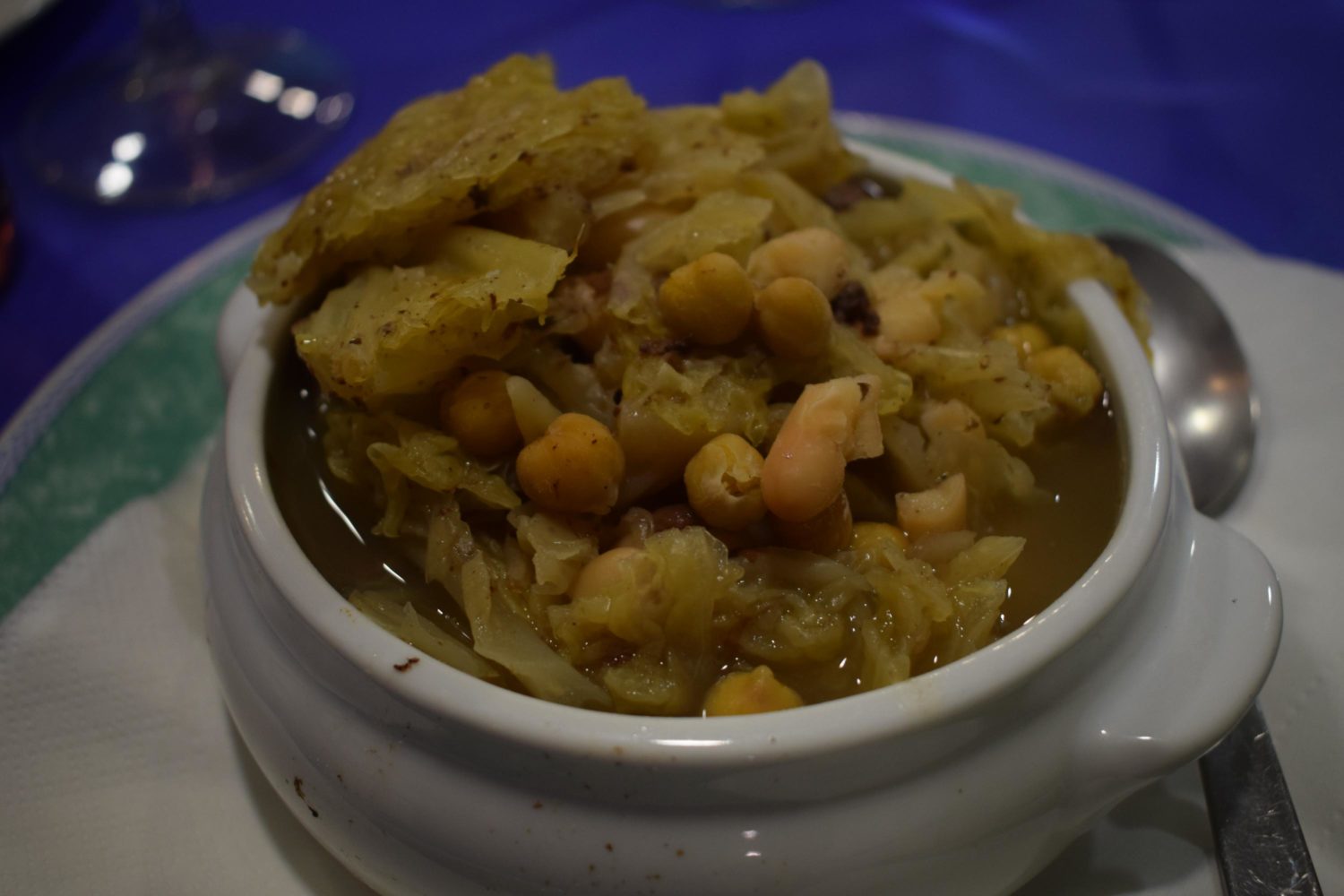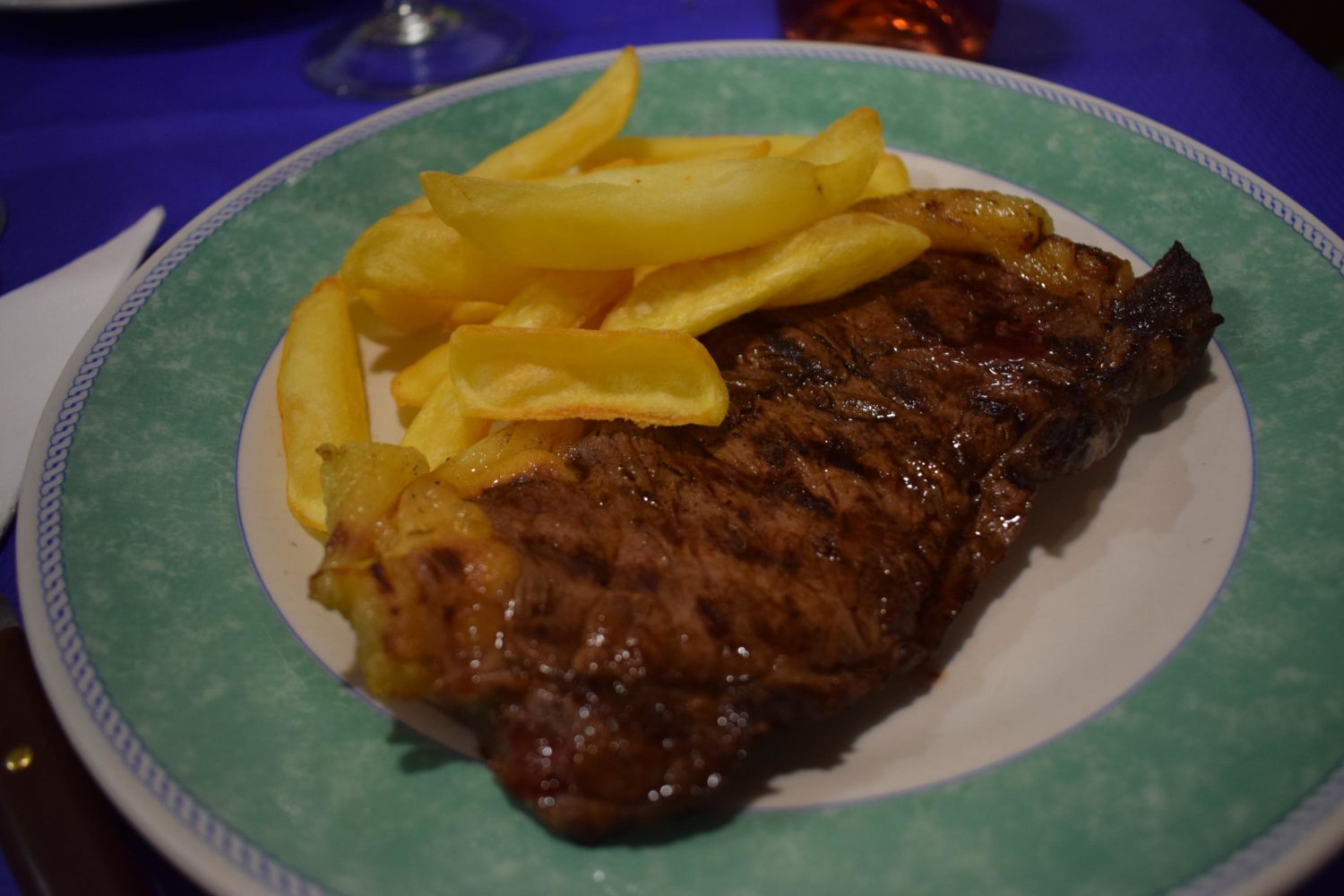 Day Four. Ascent to Pico Aneto
We woke up at 03h00 and drove all the way from Benasque to the major jumping-off point to Pico Aneto in Llanos del Hospital. I will not be writing a detailed experience in this article since I wrote a separate one here http://riceandfries.org/pico-aneto-a-dayhike-at-the-spanish-pyrenees/
Day Five. Registration Day for Gran Trail Posets-Aneto, Picnic, and the start of 100km
It was an exciting day for the participants most especially to Omar and David (Omar's uncle). Considered to be the biggest trail running event in Spain participated by different nationalities from all over the world. David ran for Gran Trail Posets Aneto. A 105 km. of asphalt, track, trail and off-road from Benasque to Aneto passing by Cerler, Anciles, Eriste then to the highest level of the test, the Col de la Forqueta at 2900masl. Omar ran for Vuelta Al Aneto for 55km. An infinite journey starting Benasque passing by Barrancs valley, high-altitude hills of Salenques (2797 masl) and finally back to Benasque. Vuelta Aneto is such a spectacular race of terrain, tracks, paths, chambers and endless beauty of High Pyrenees.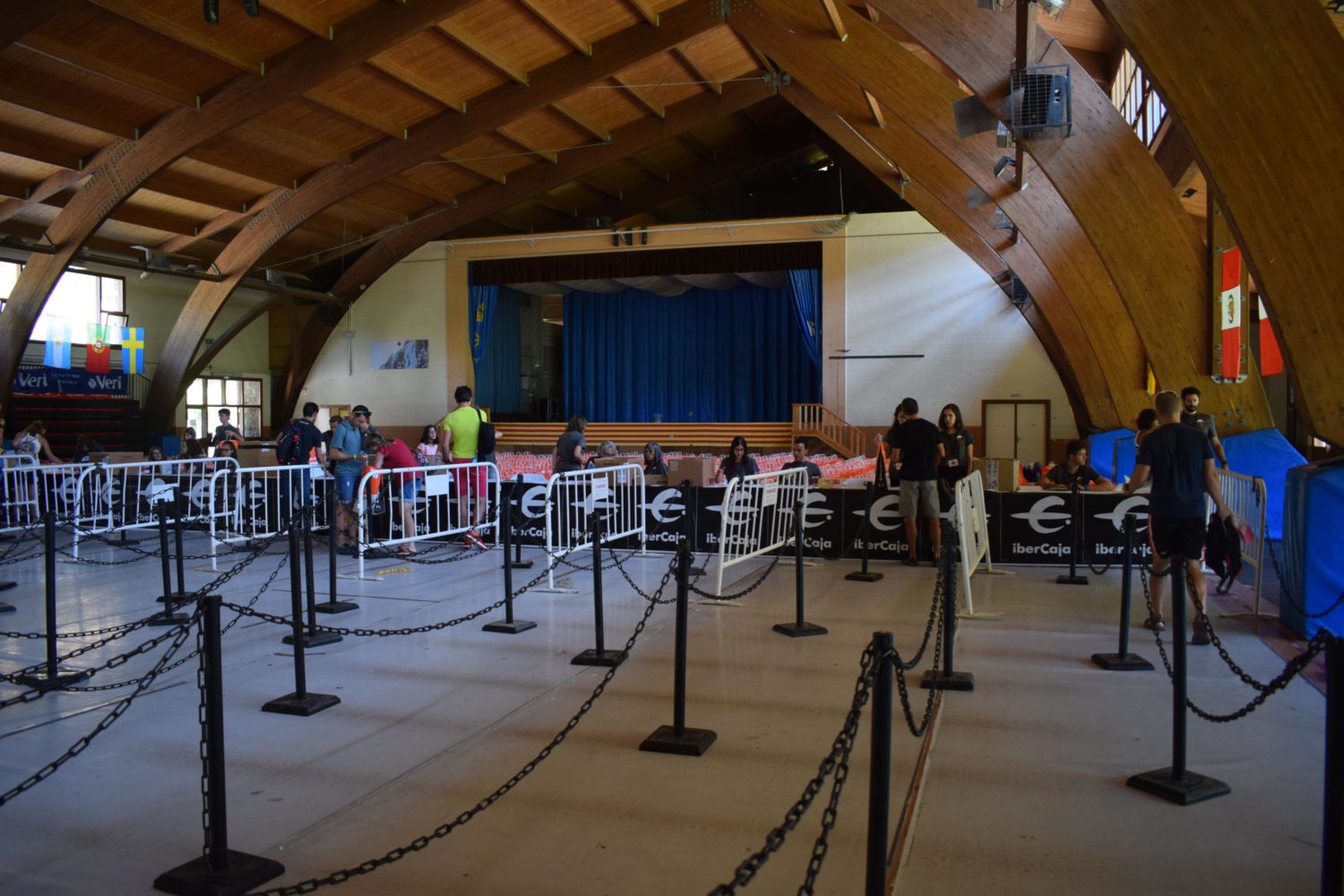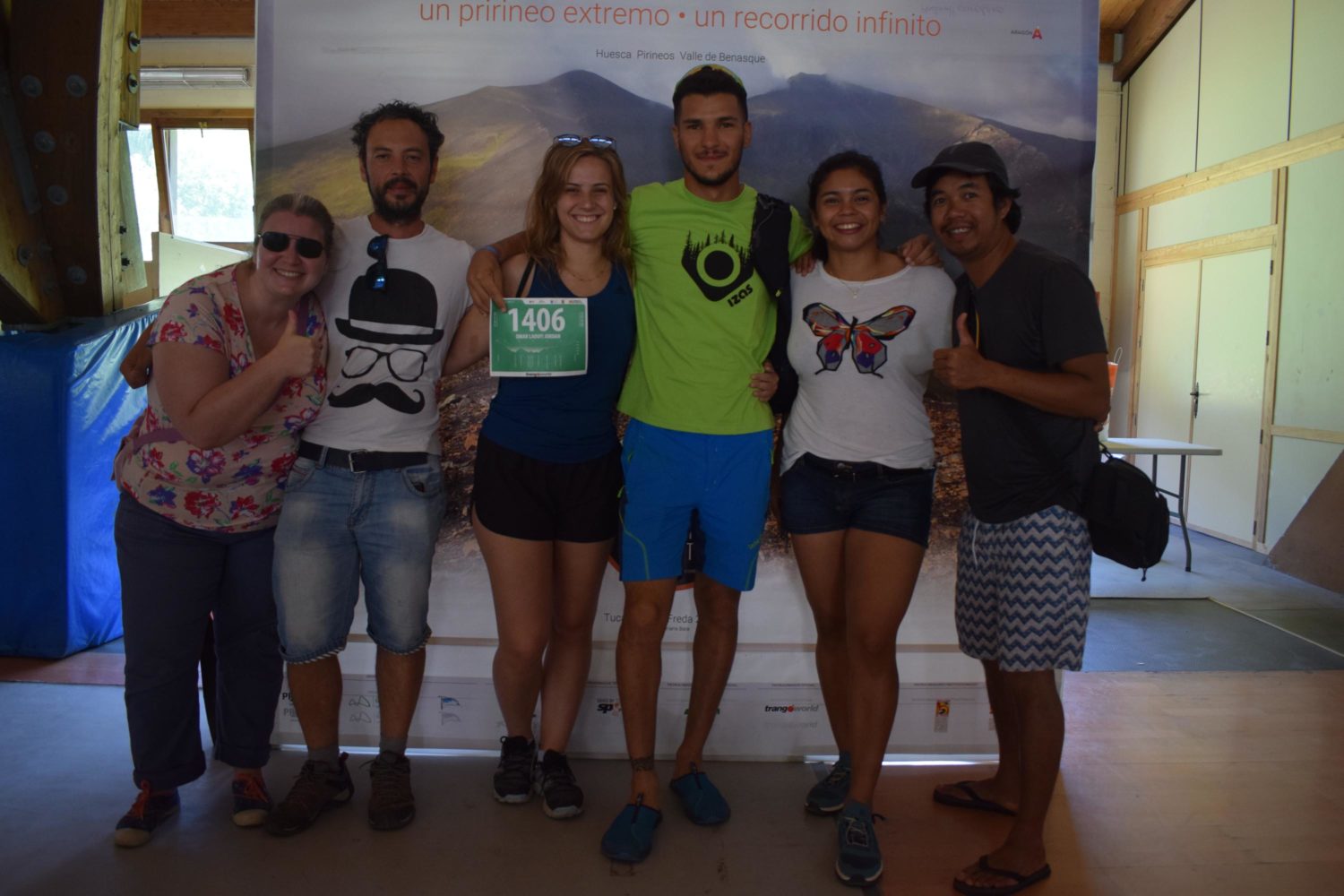 In the afternoon, we had a nice picnic beside the river with a view of the Pyrenees. Pedro cooked his very delicious "cerdo risotto a la Pedro". How I wish I brought my hammock. Live and learn. Roxana and Pedro had to say goodbye before it gets dark. How I wish we can travel more or climb another peak.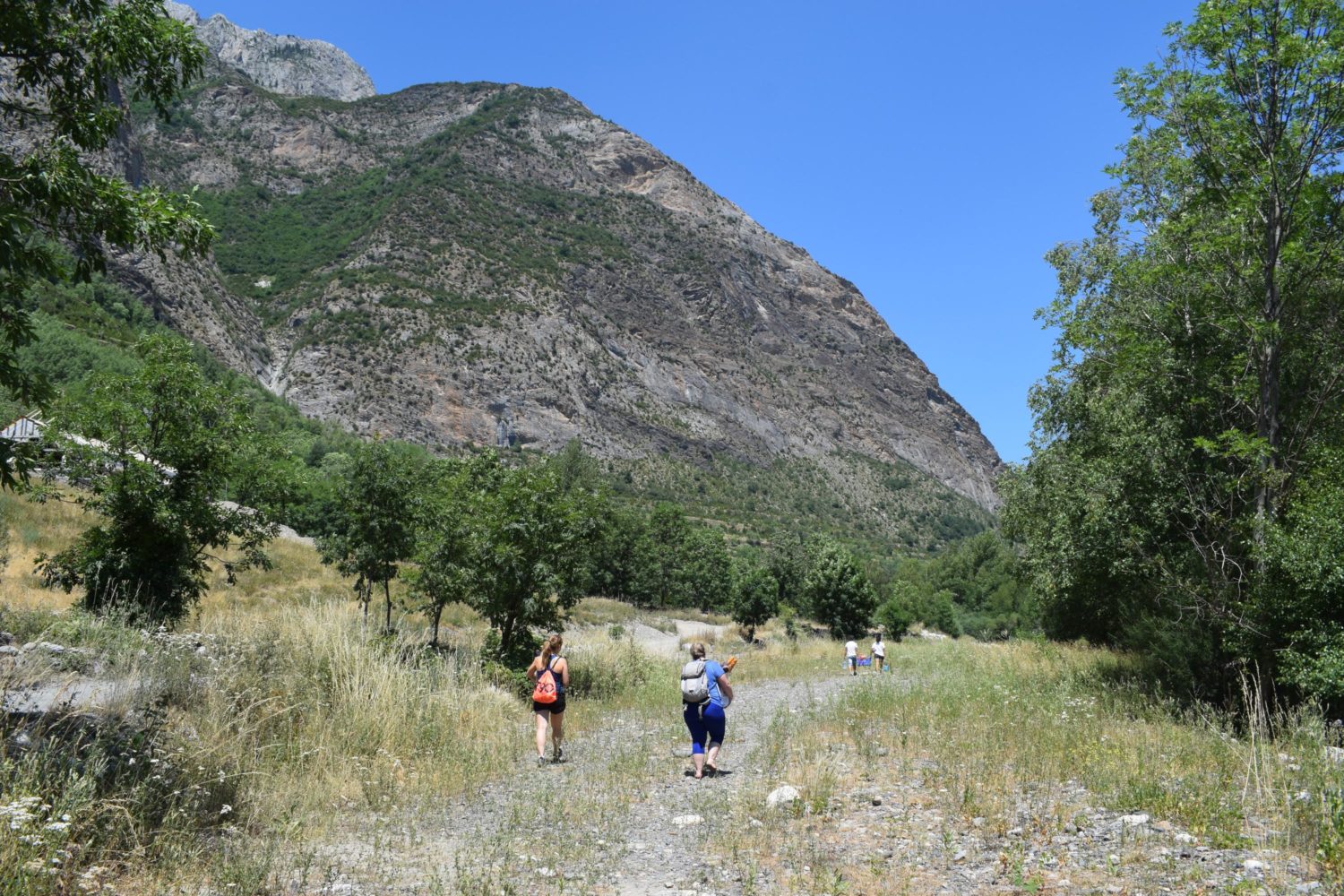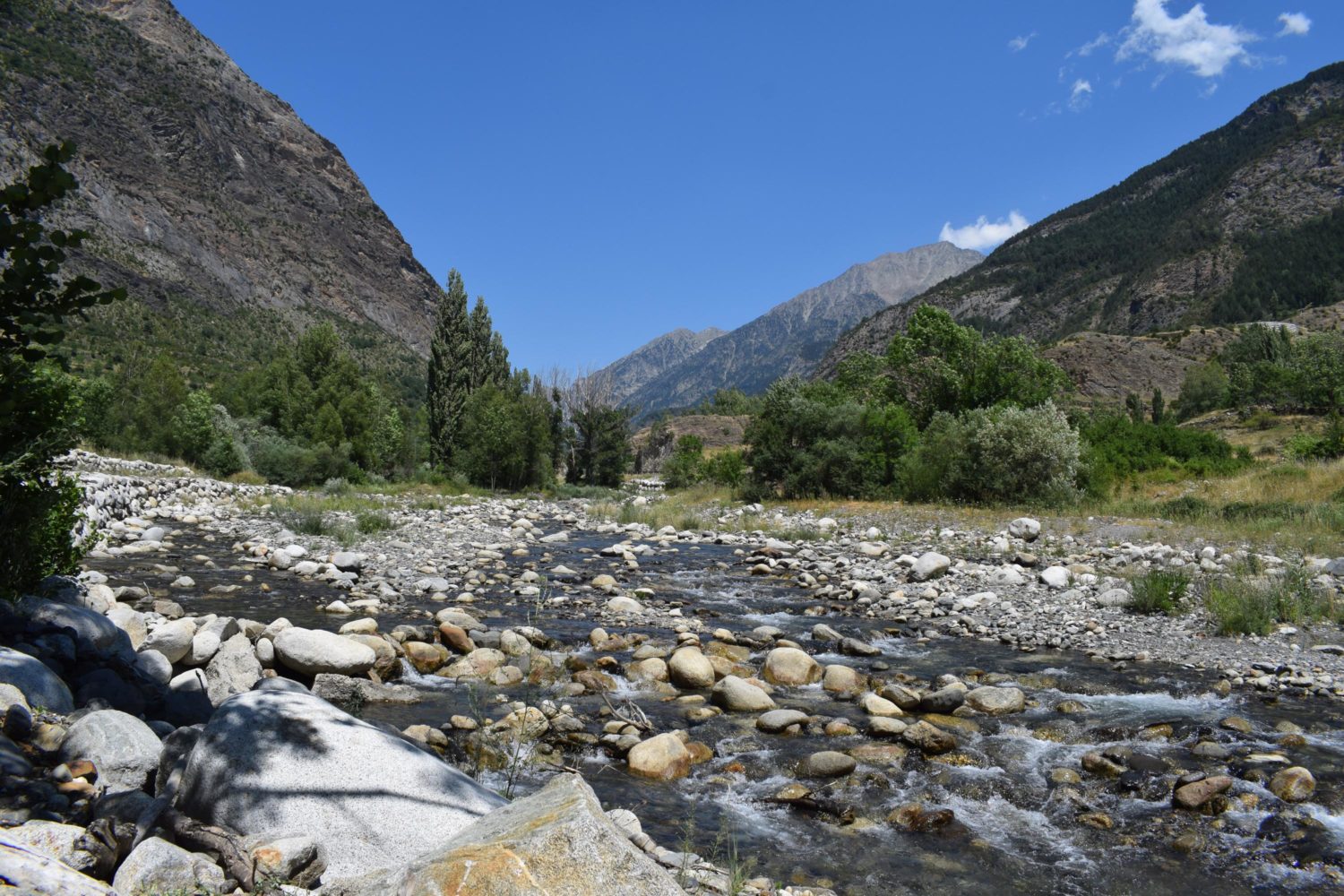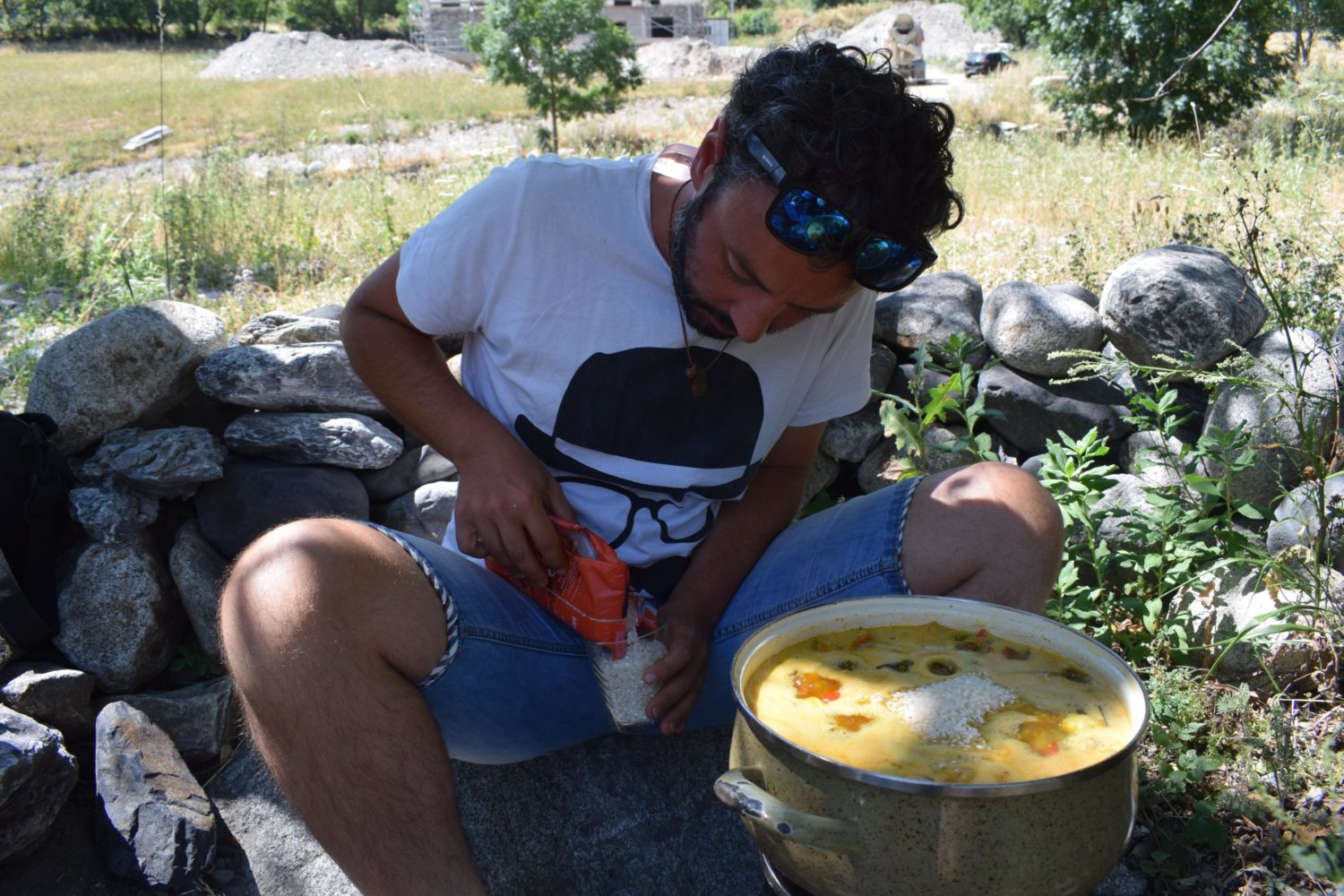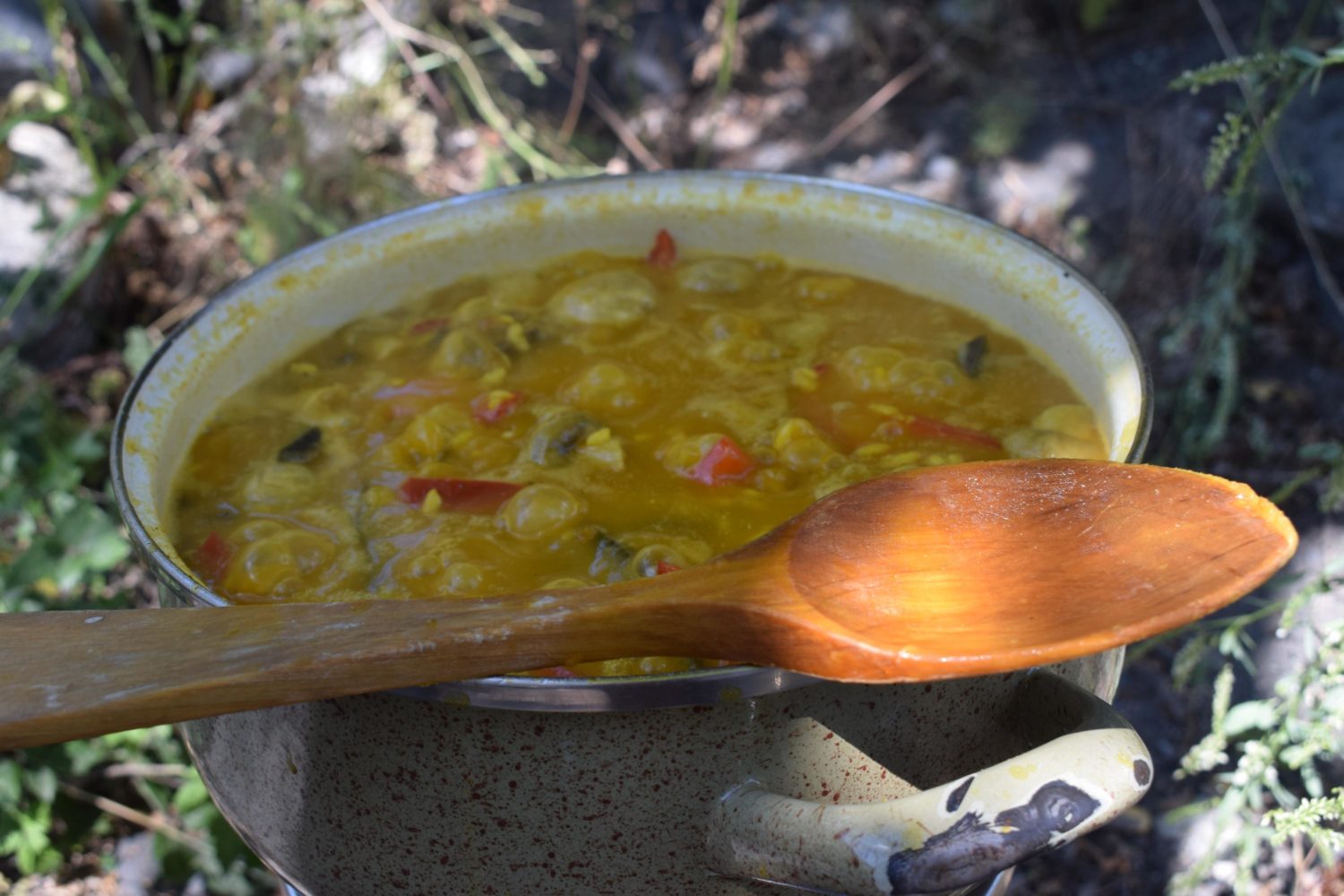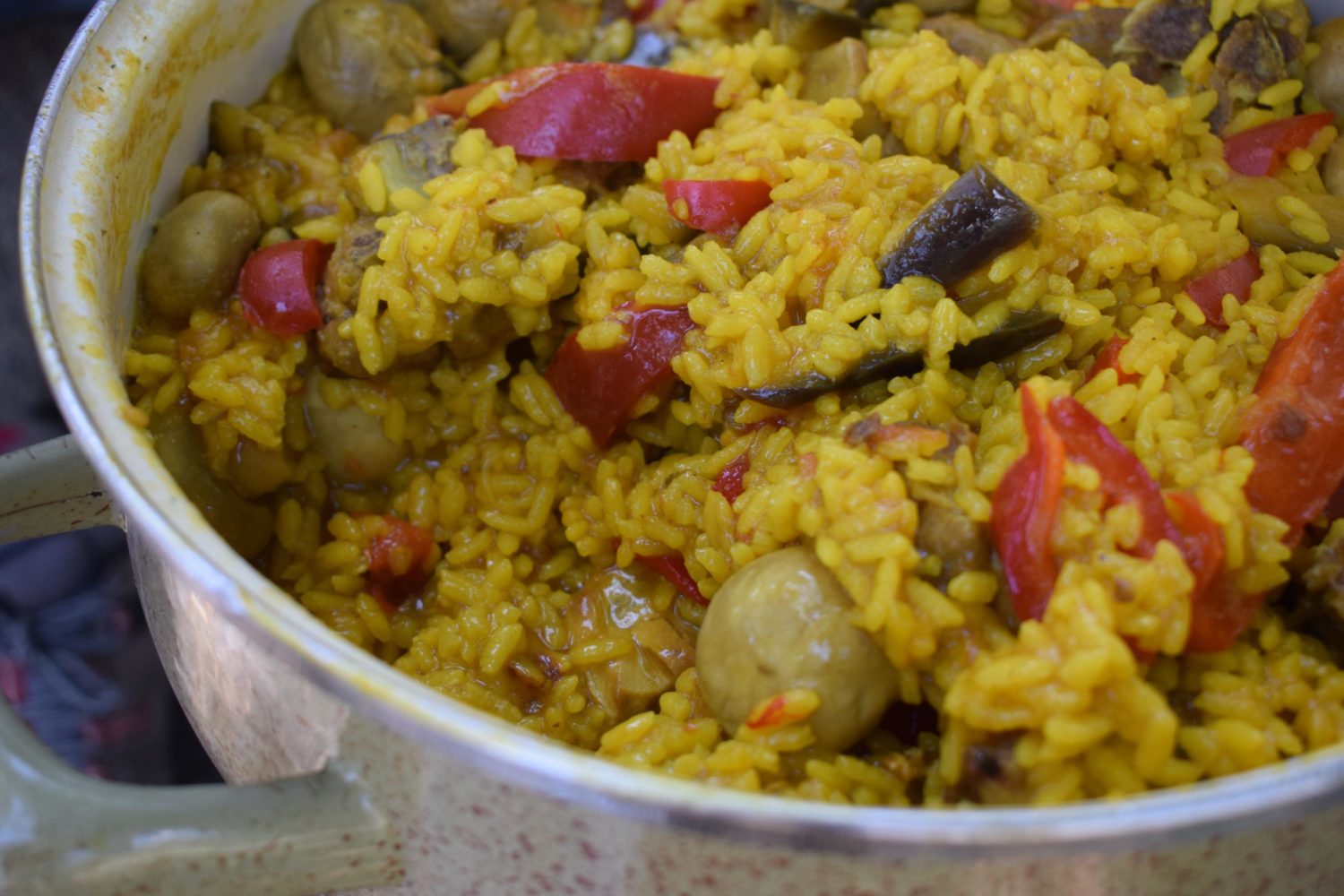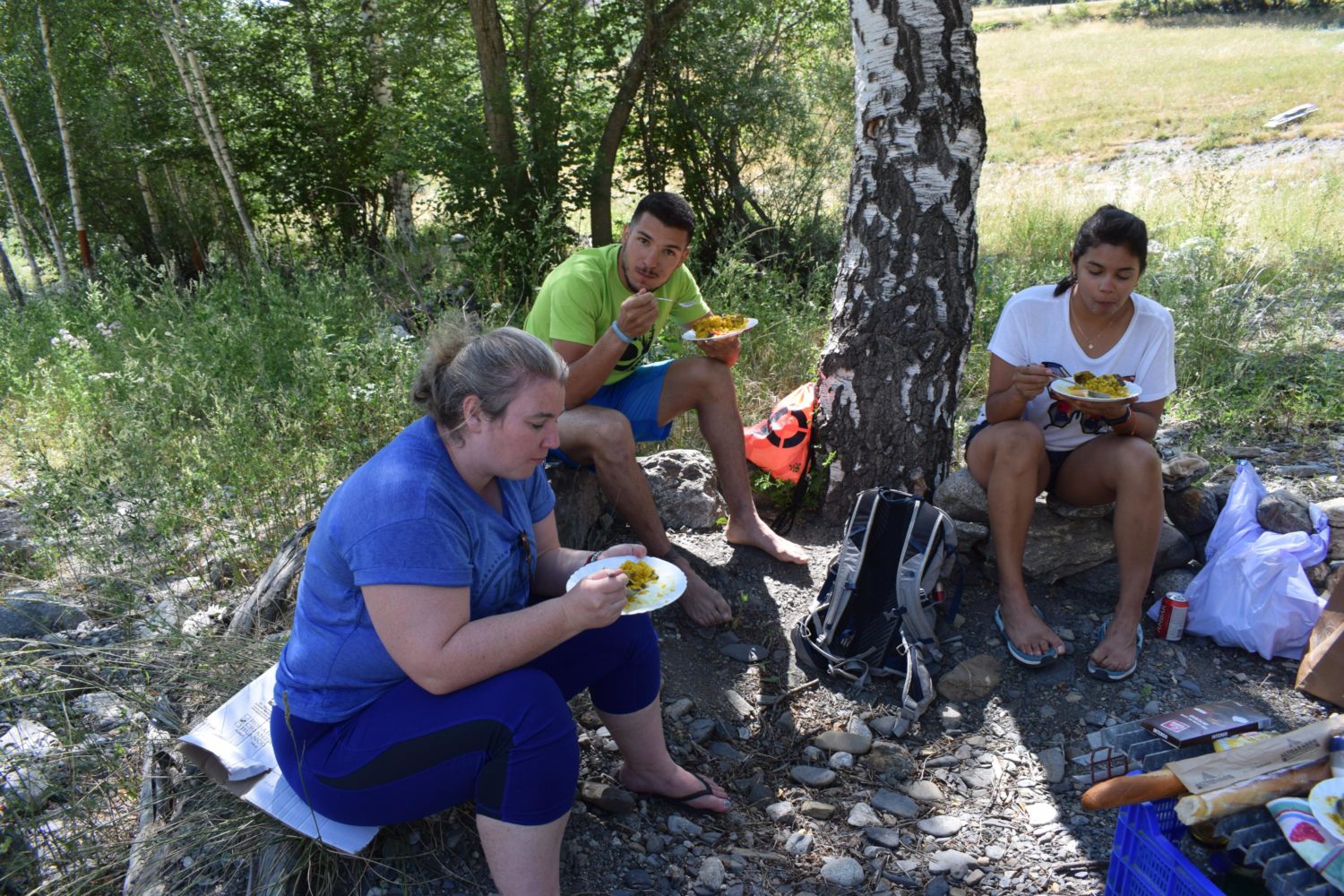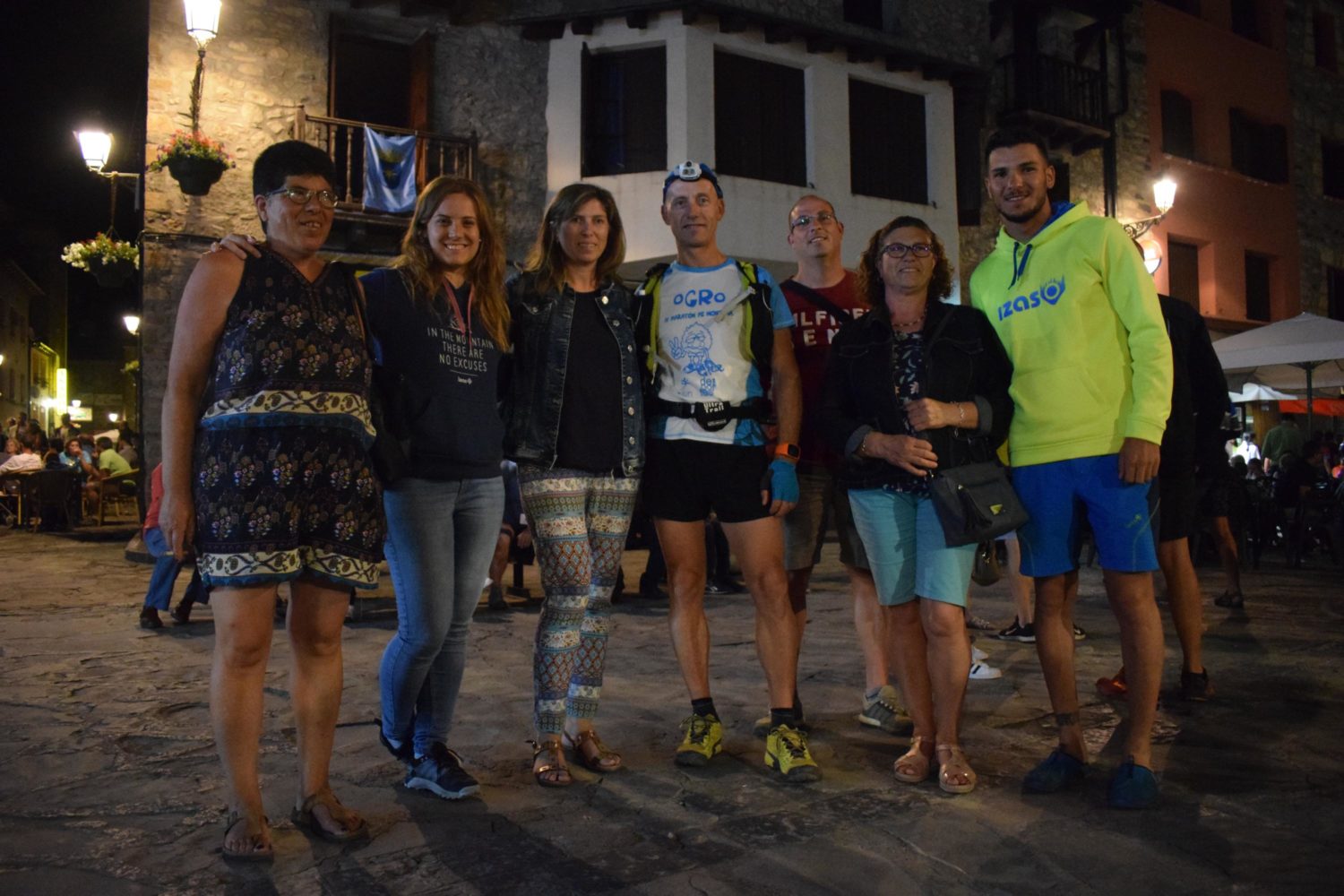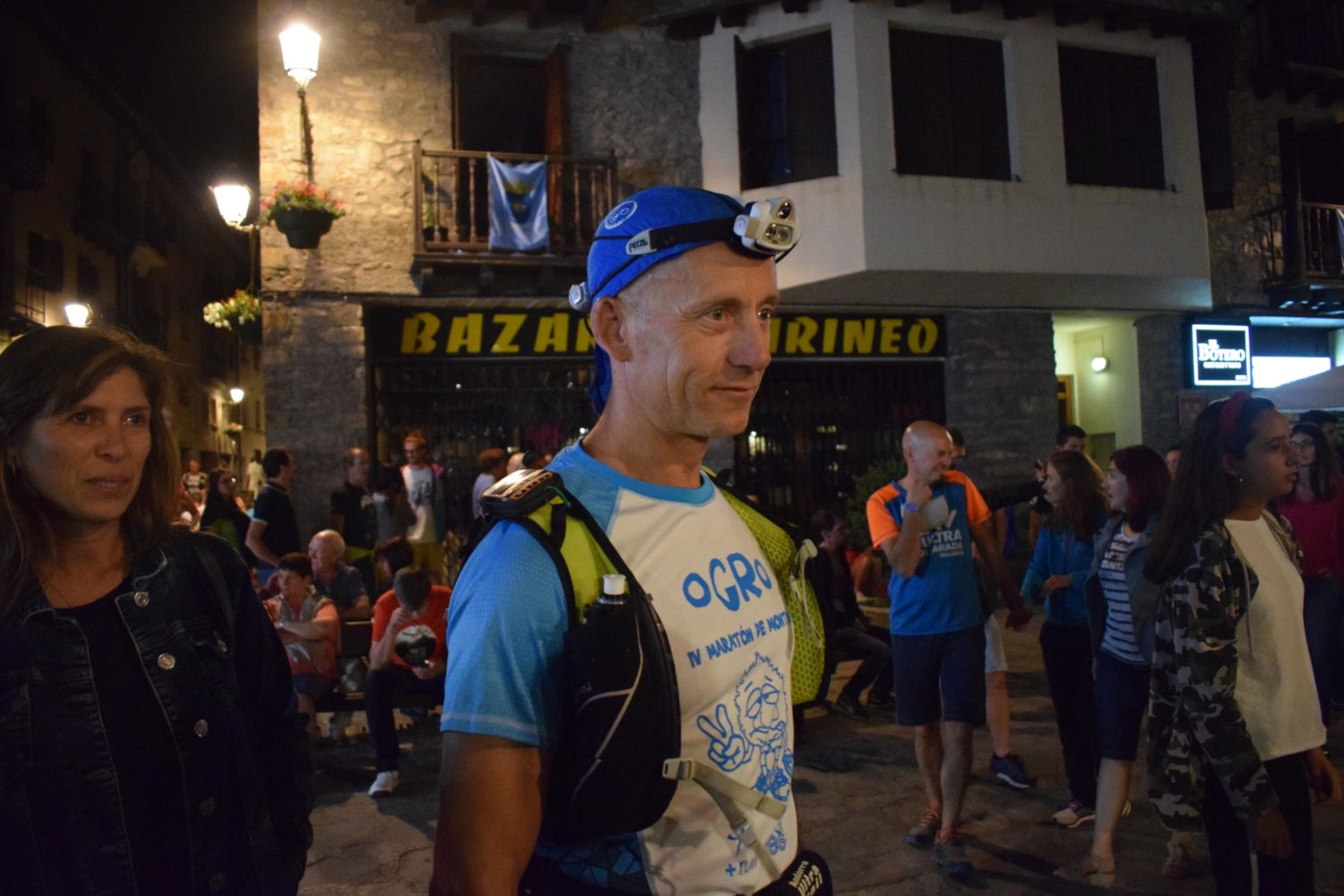 At exactly 10 PM, a loud sound was heard which signals the participants to be ready. A few minutes after, runners started their journey and they're expected t return within the next 24 hours or less.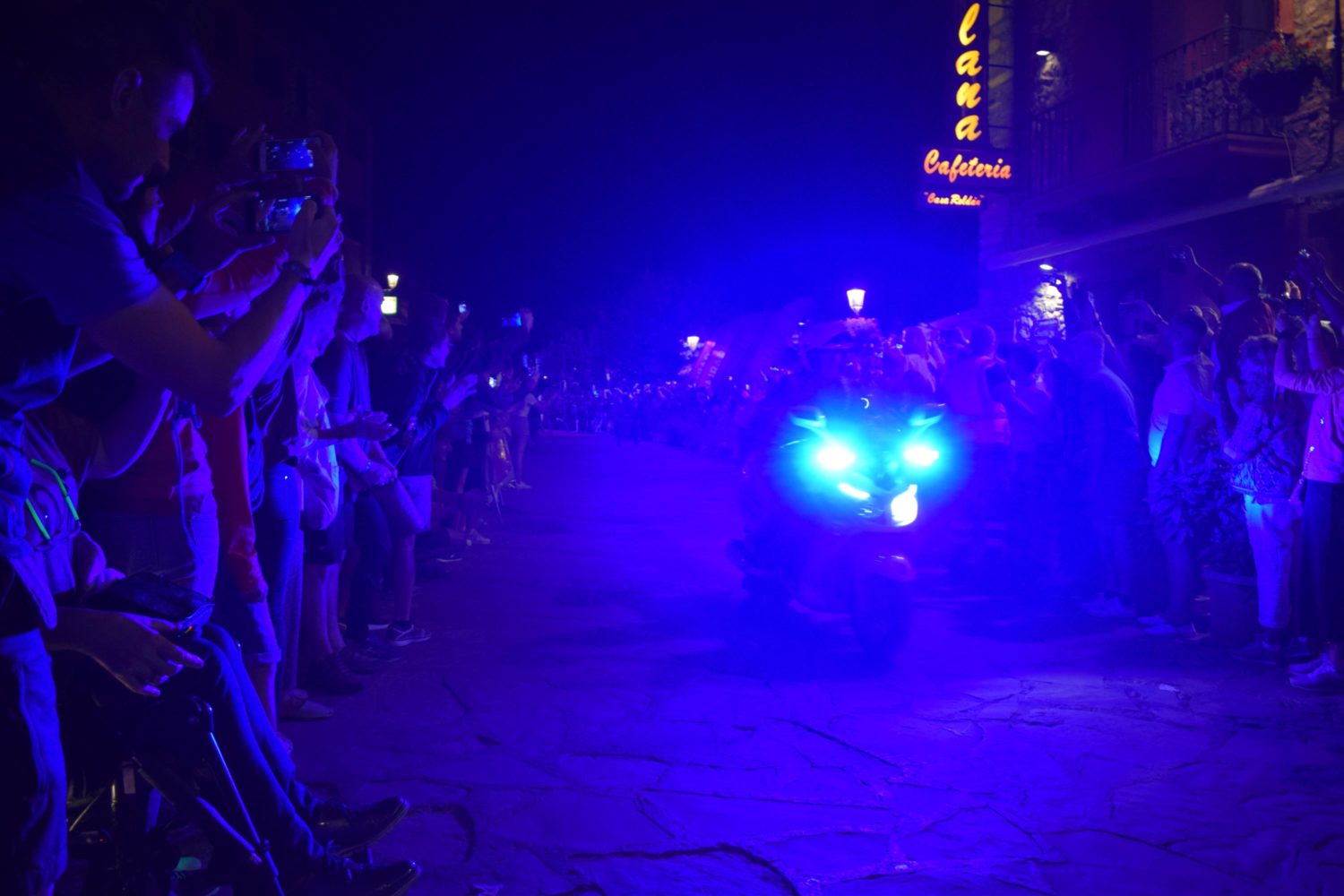 Day Six. Vuelta Al Aneto and Other Categories, Cerler and Anciles Hike
We woke up at 04h45 and immediately proceeded to the starting line. It was Omar's turn. The cold wind didn't bother us from cheering "Vamos". All the spectators cheered and shouted at their loudest voice, photographers took as many photos as they can and the music was really lively.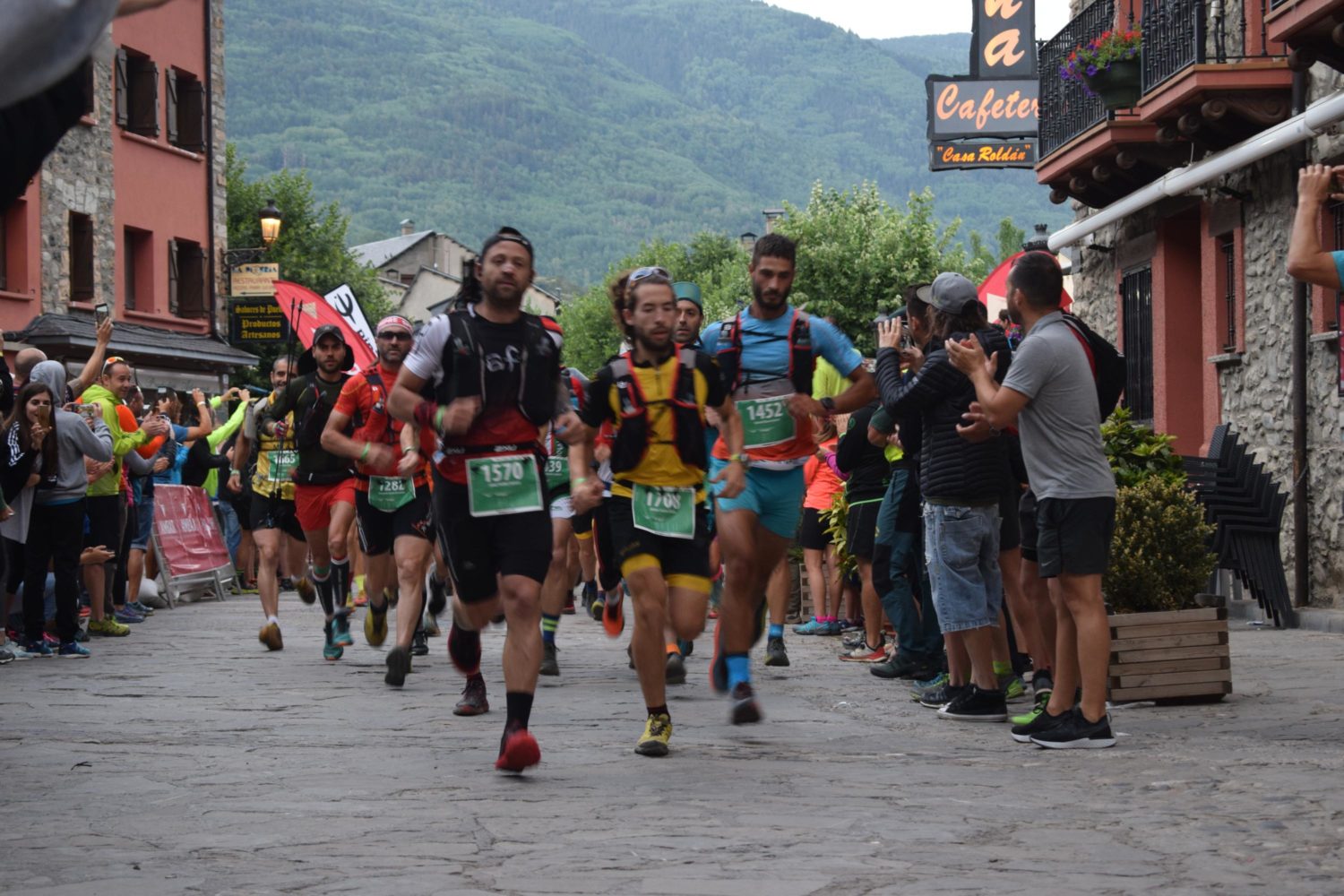 After breakfast, I decided to do a hike to Cerler. Lies in the High Benasque Valley in the Central Pyrenees, Cerler is home to the famous ski resort,  Aramón Cerler which is perched at the highest altitude with the steepest skiable slopes in the Pyrenees. So legendary that it has the longest slope and 79km of skiable land. Cerler became the benchmark in skiing in the Pyrenees. Following Noelia's recommendation, I started my trek before 7 in the morning in the hope of catching some photos of runners along the trails. I followed the "Ruta Circular Benasque Anciles/Cerler".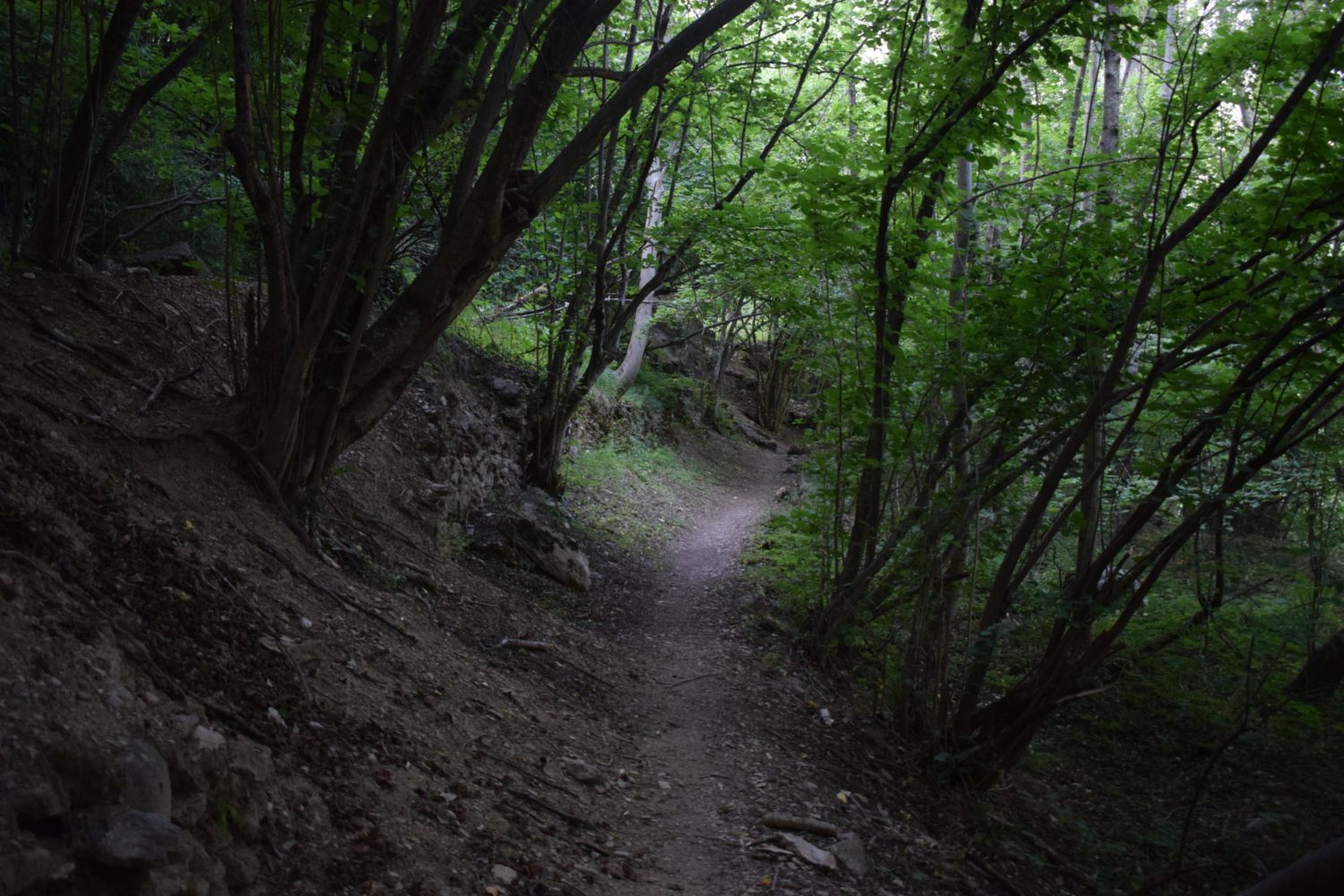 I was lost in the forest and just relied on my offline map. I had that confident feeling and luckily went out from the pine forest a few meters from Cerler. It took me an hour and a half of trek inside the forest.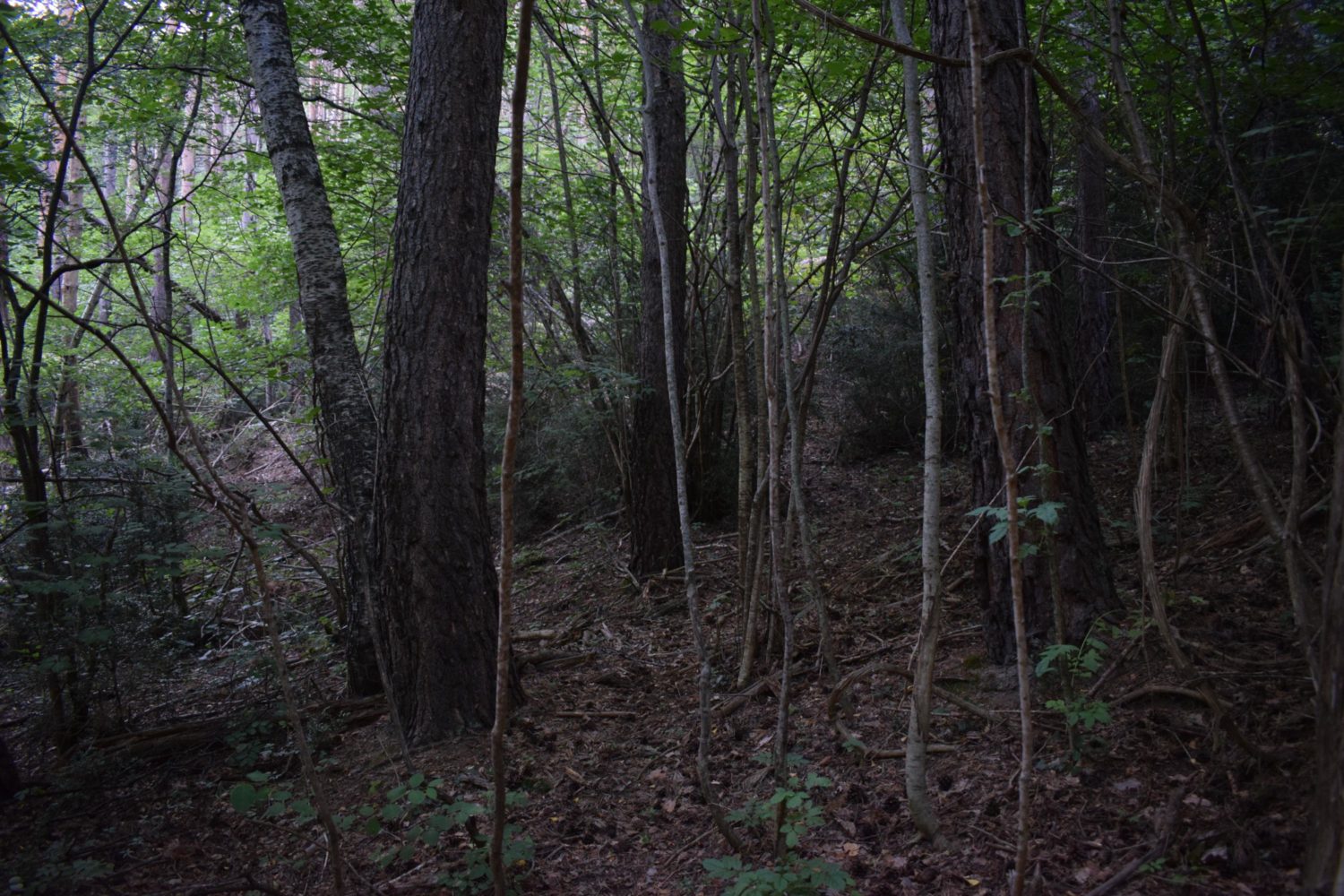 It was worth it the hike. Cerler was so tranquil and restaurants were still closed so I just decided to continue my trek to Anciles. You will never be lost with clear signposts for direction and you can also get a map at Cerler Tourism Office which was already opened at past 8. I must say that Cerler is an ideal vacation place, nature-friendly and laidback vibe. Far from civilization with few shops around and the ski resort which is busy during winter. Passing by the resort and going down to the forest, I can't resist the temptation of collecting wild cherries. So sweet that I even collected some seeds for planting. I wonder if they'll survive in the tropical Philippines. It was close contact with nature all the way down to Anciles with occasional runners passing by.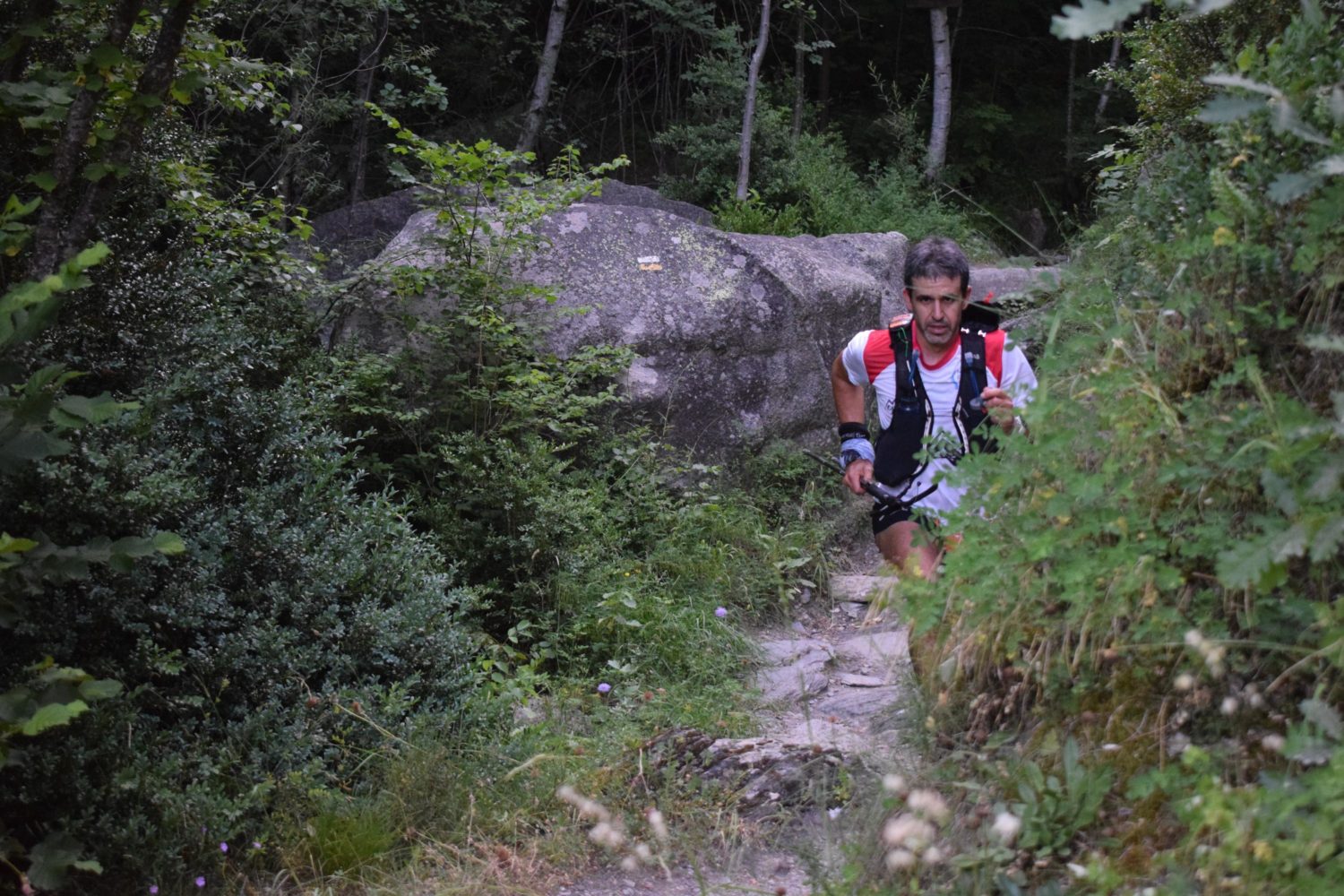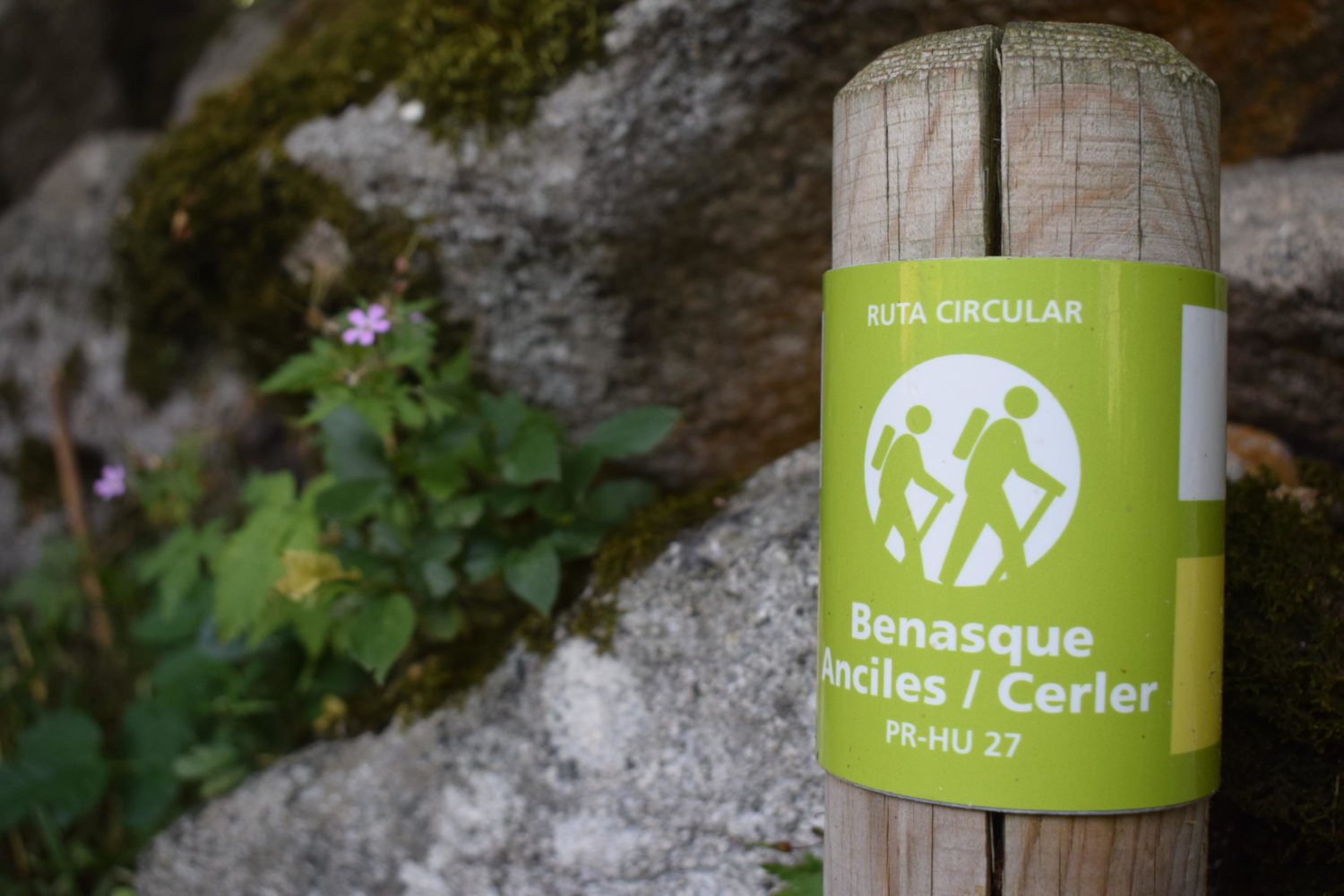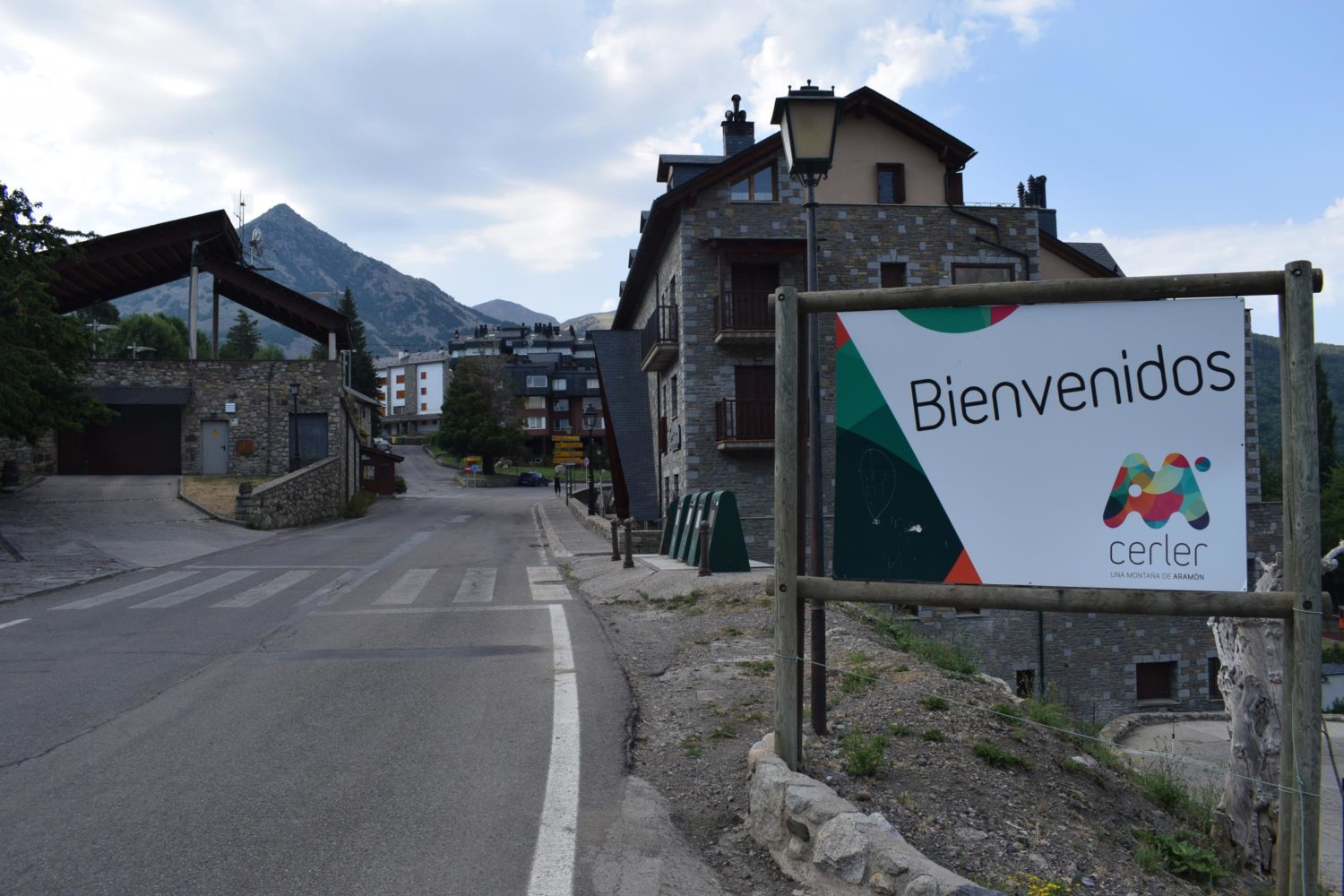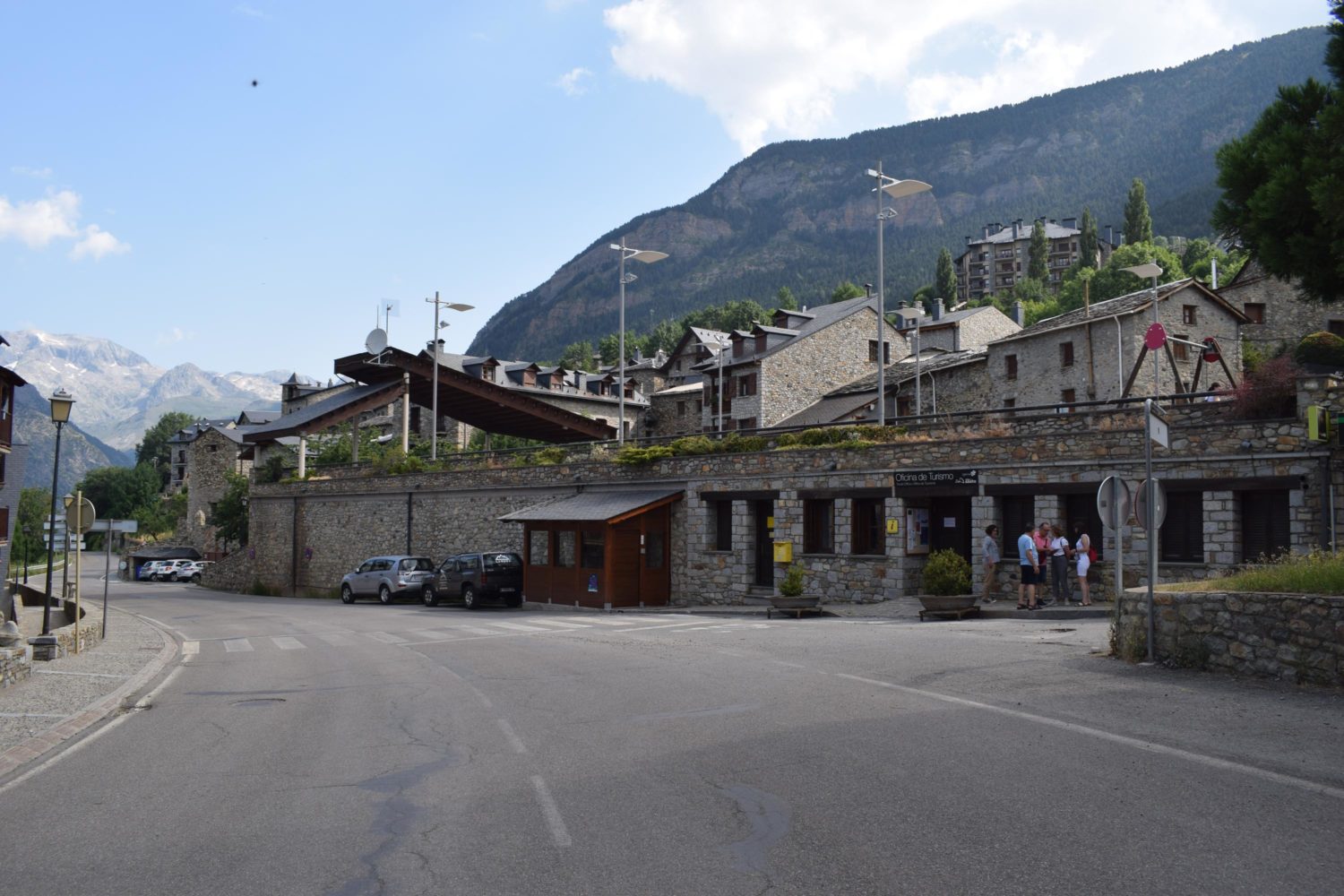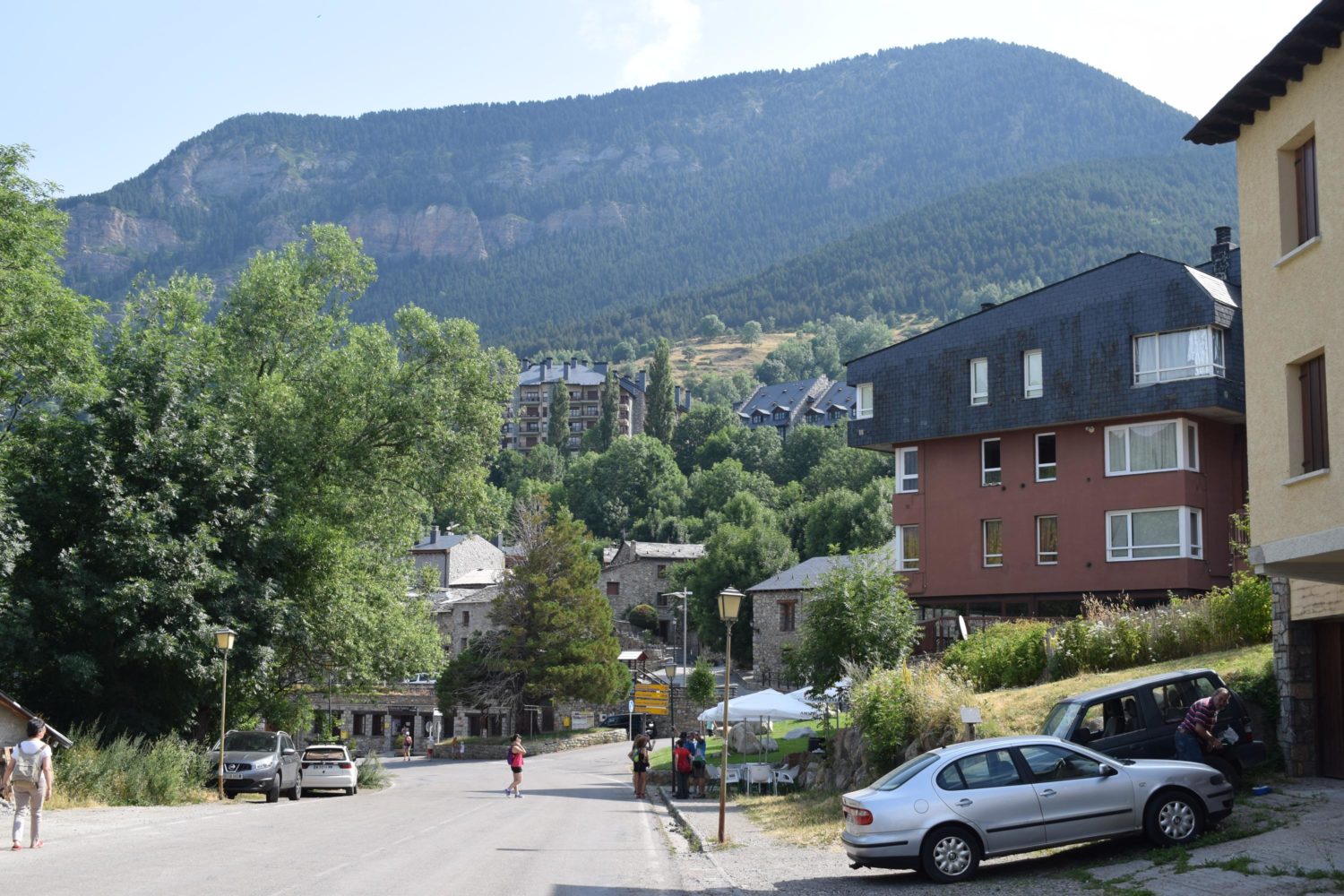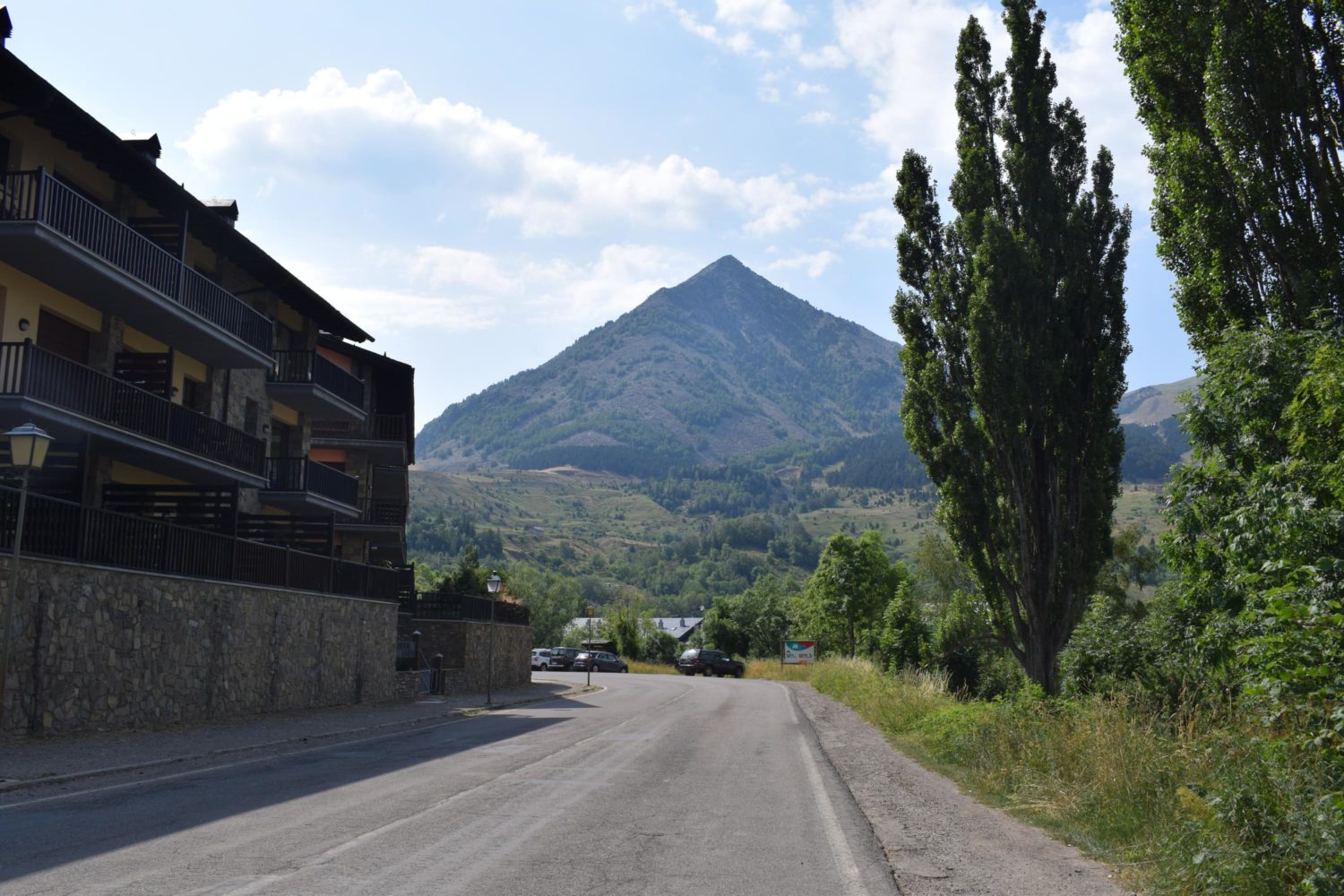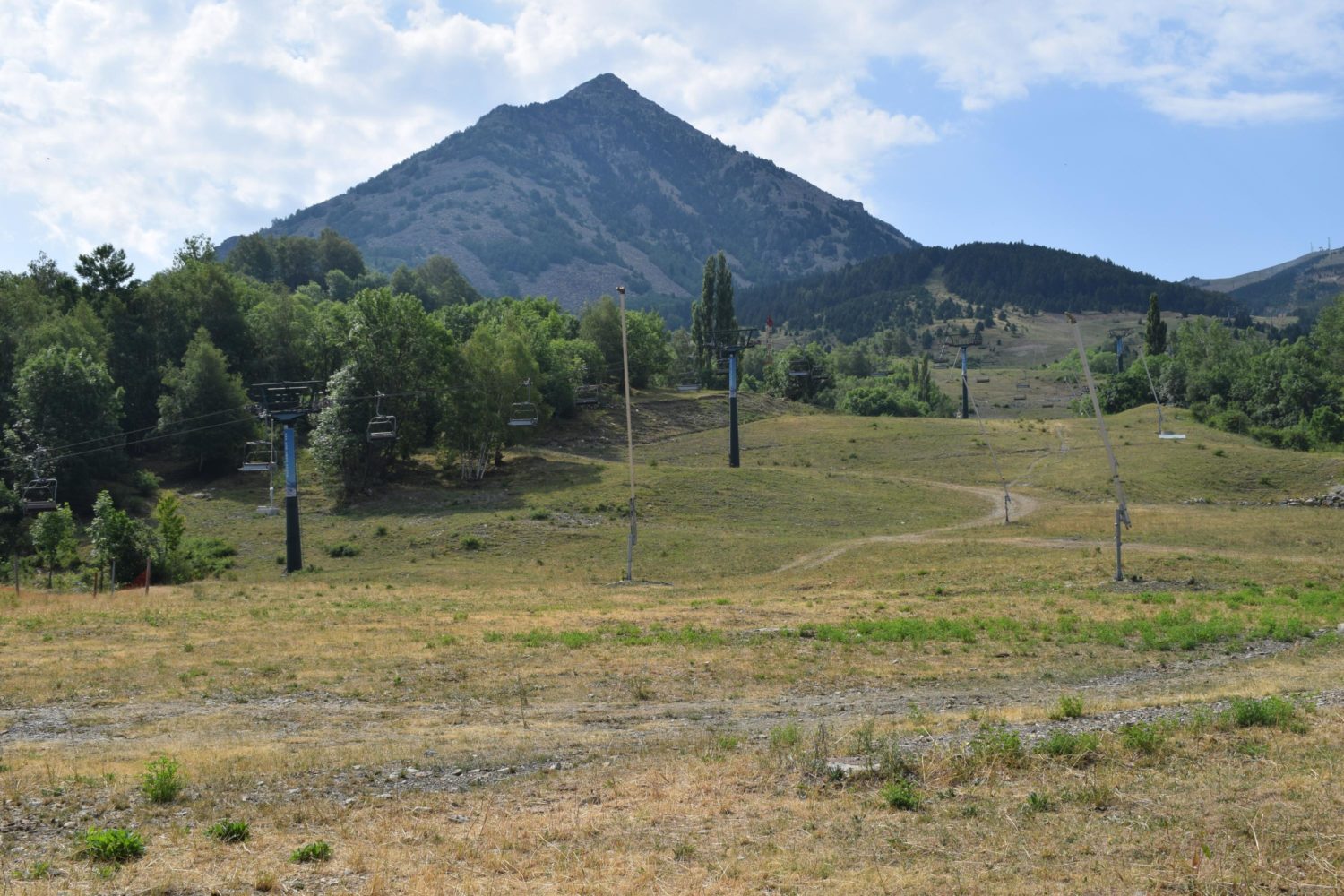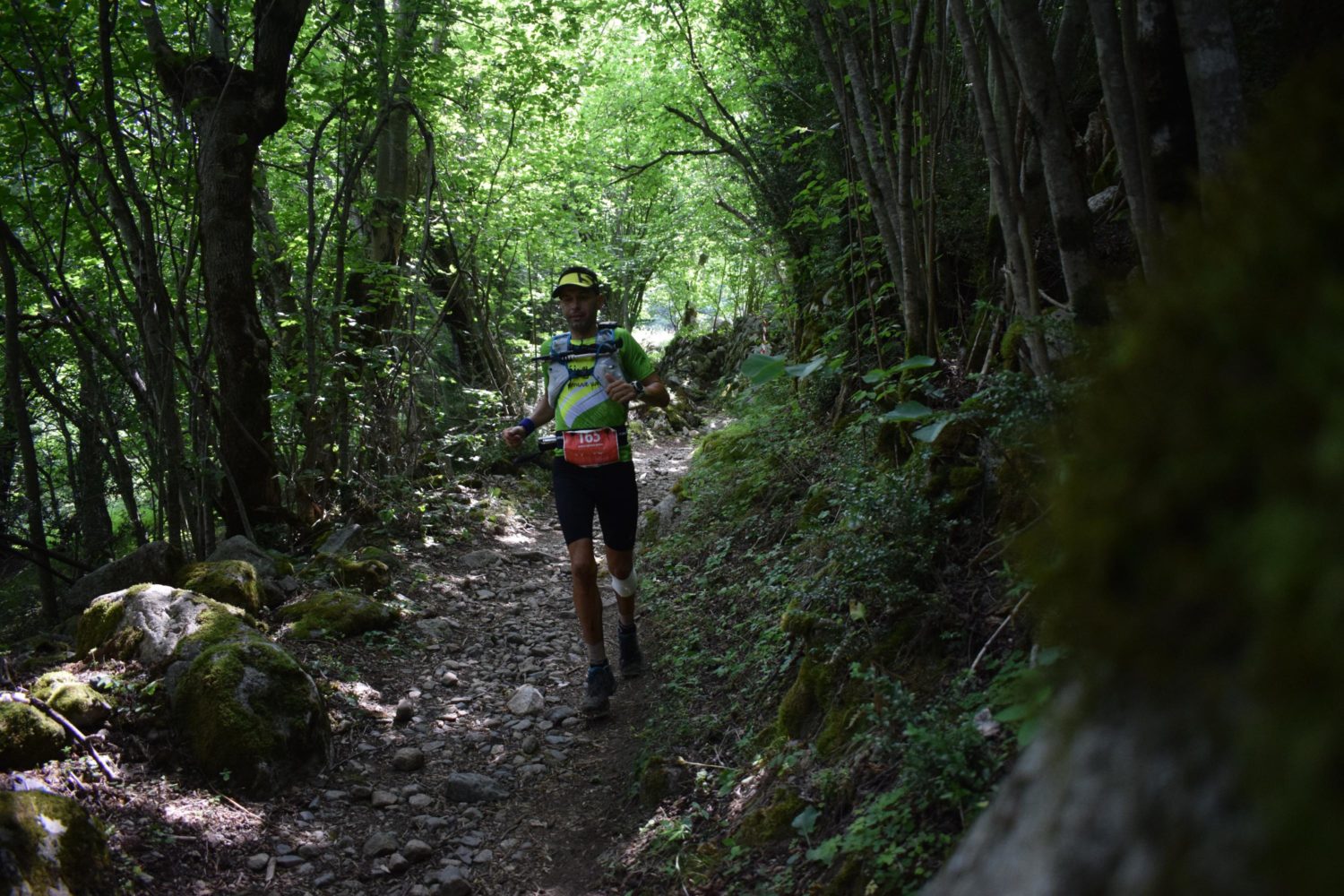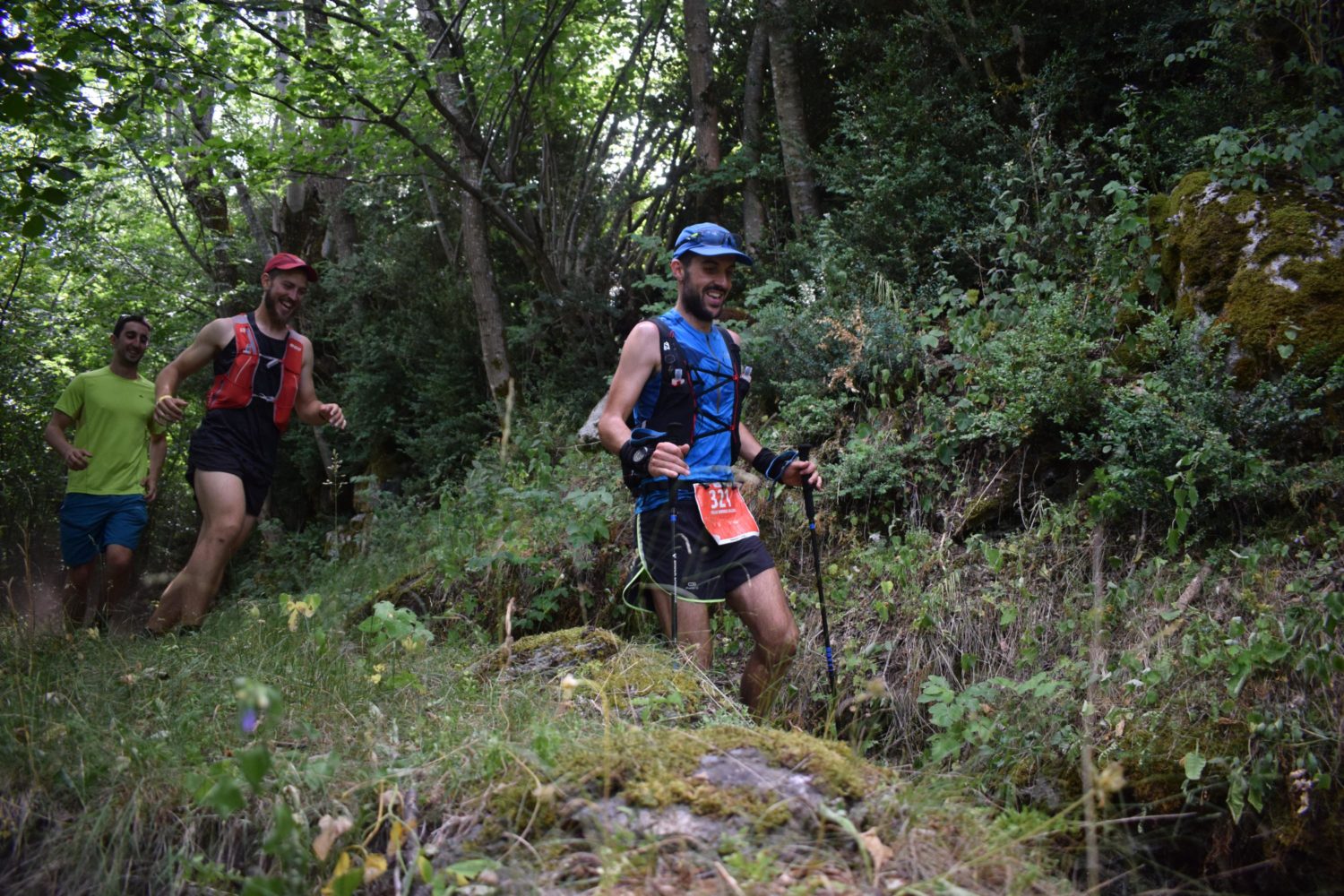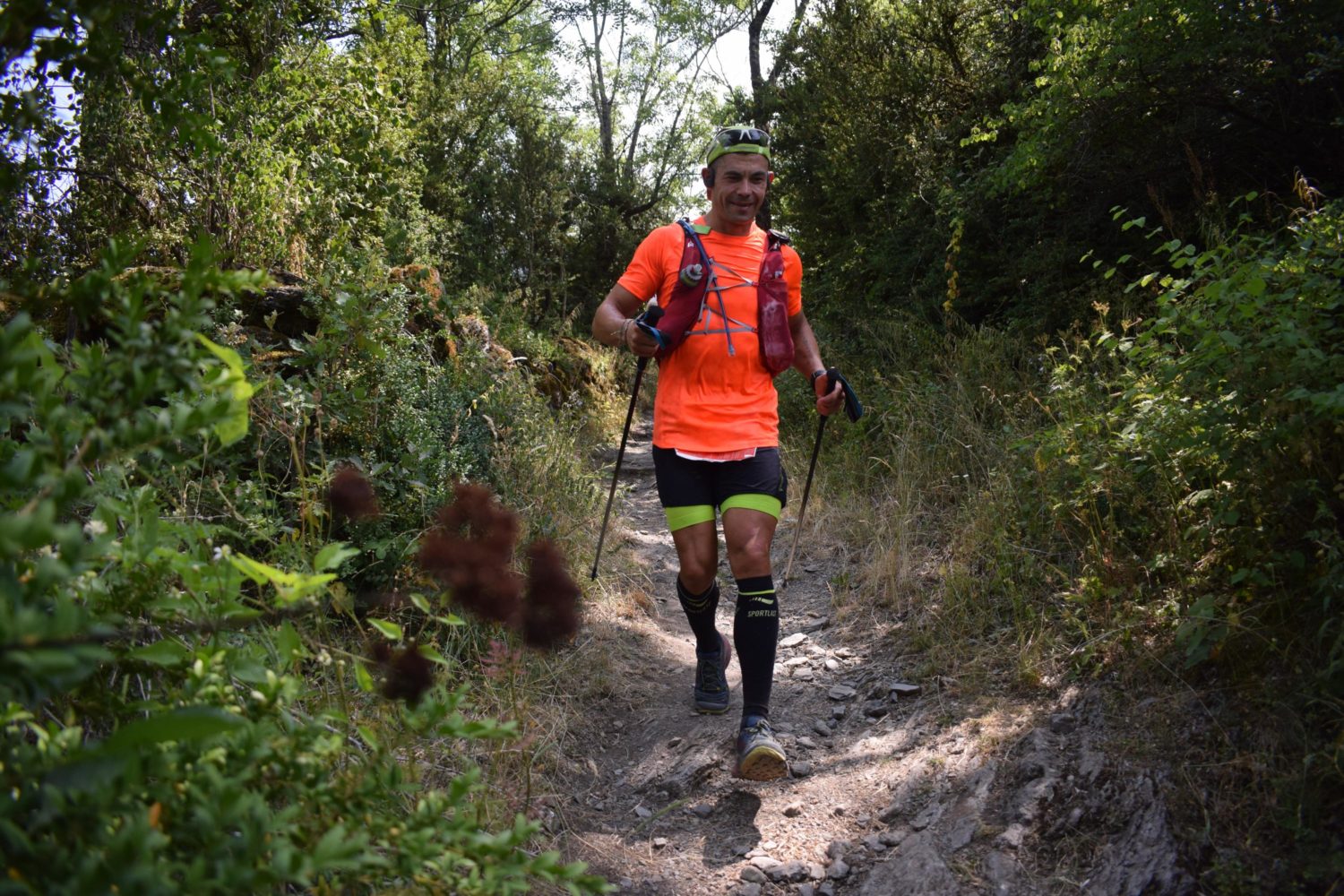 I arrived in Anciles after 2 hours of slow trek and random shots of runners and nature. Anciles was like Benasque and Cerler is clean and quiet. There were few cyclists and walkers around the village. In less than an hour, I managed to get back to Benasque. I waited for a while at the finish line and got some photos from the finishers.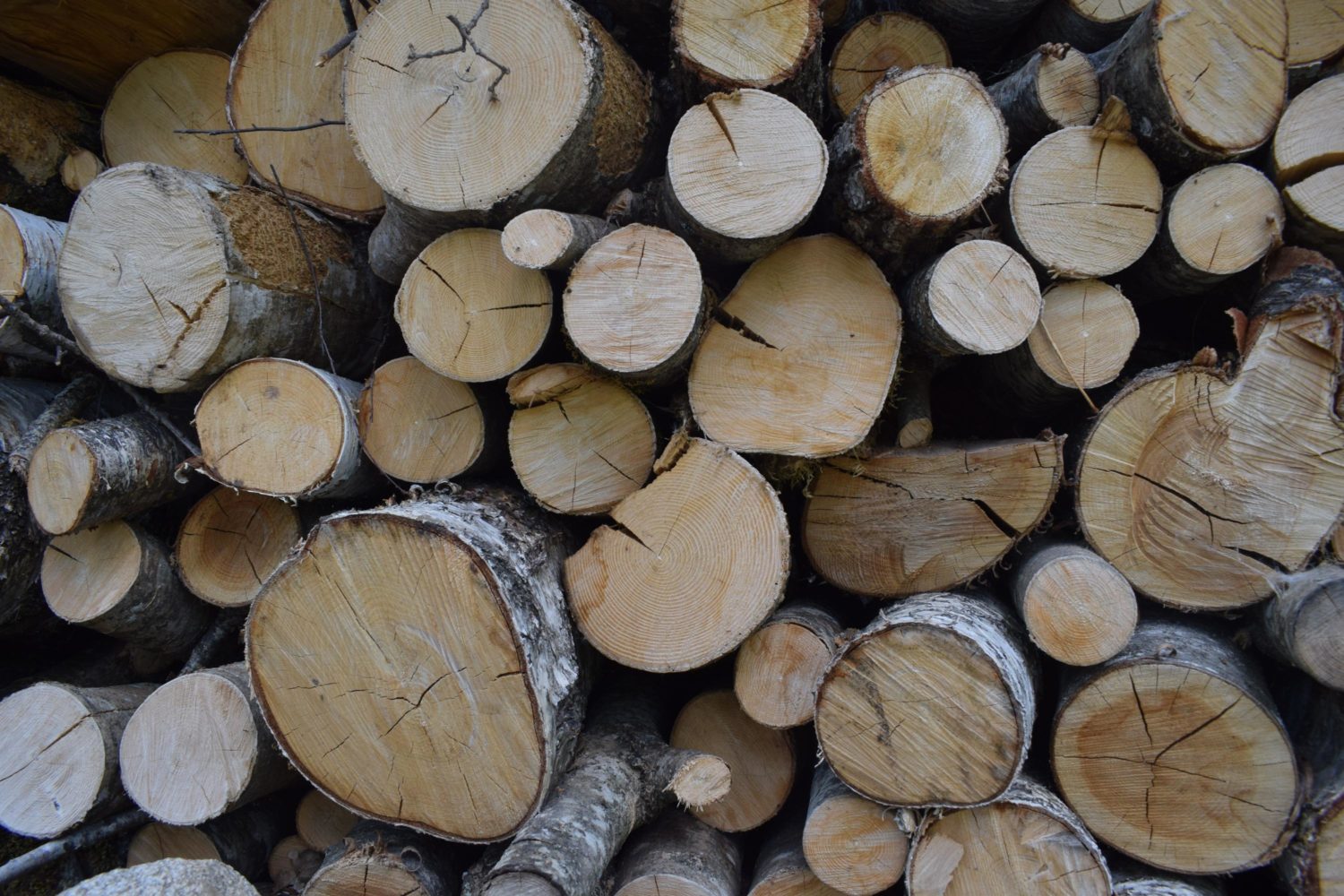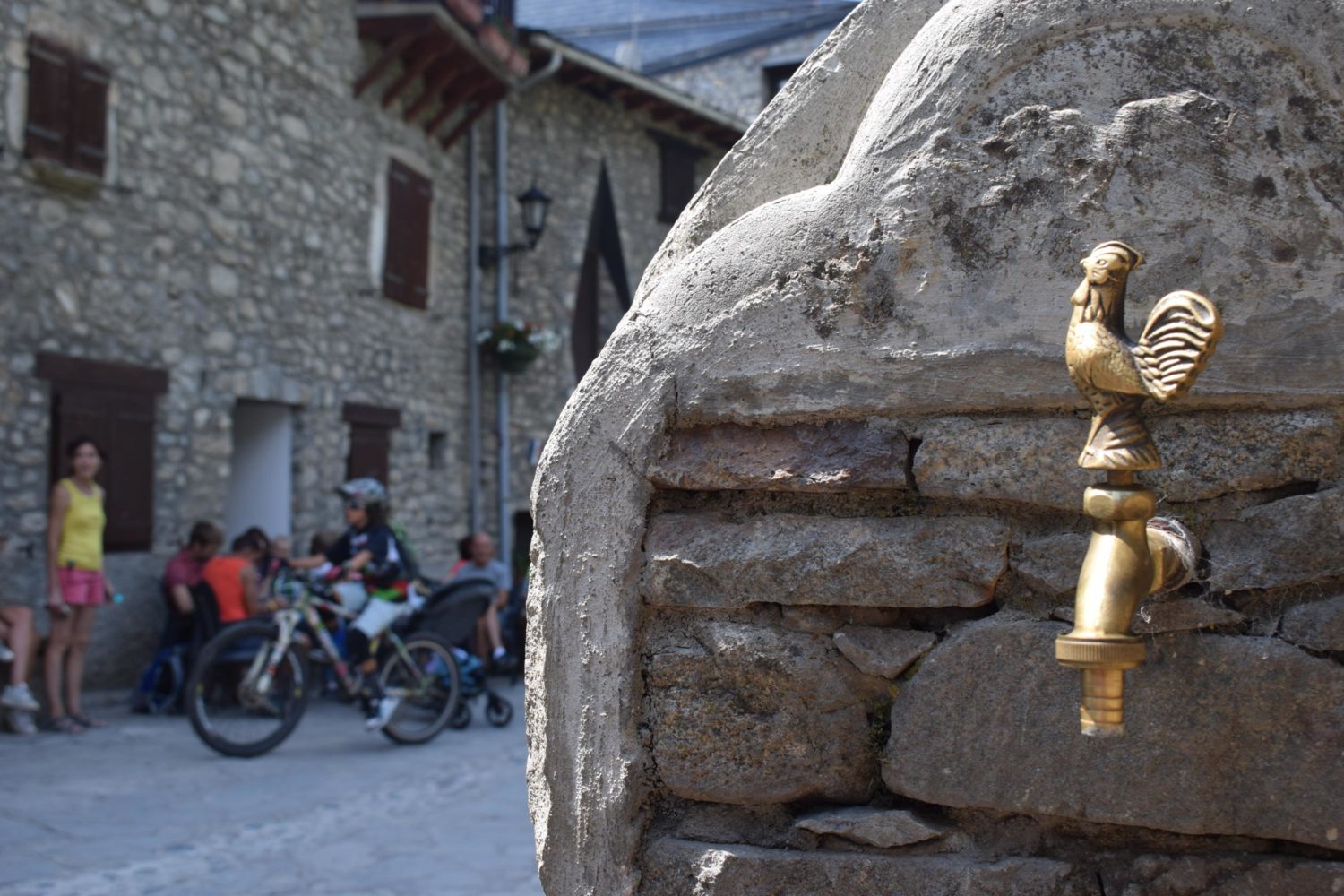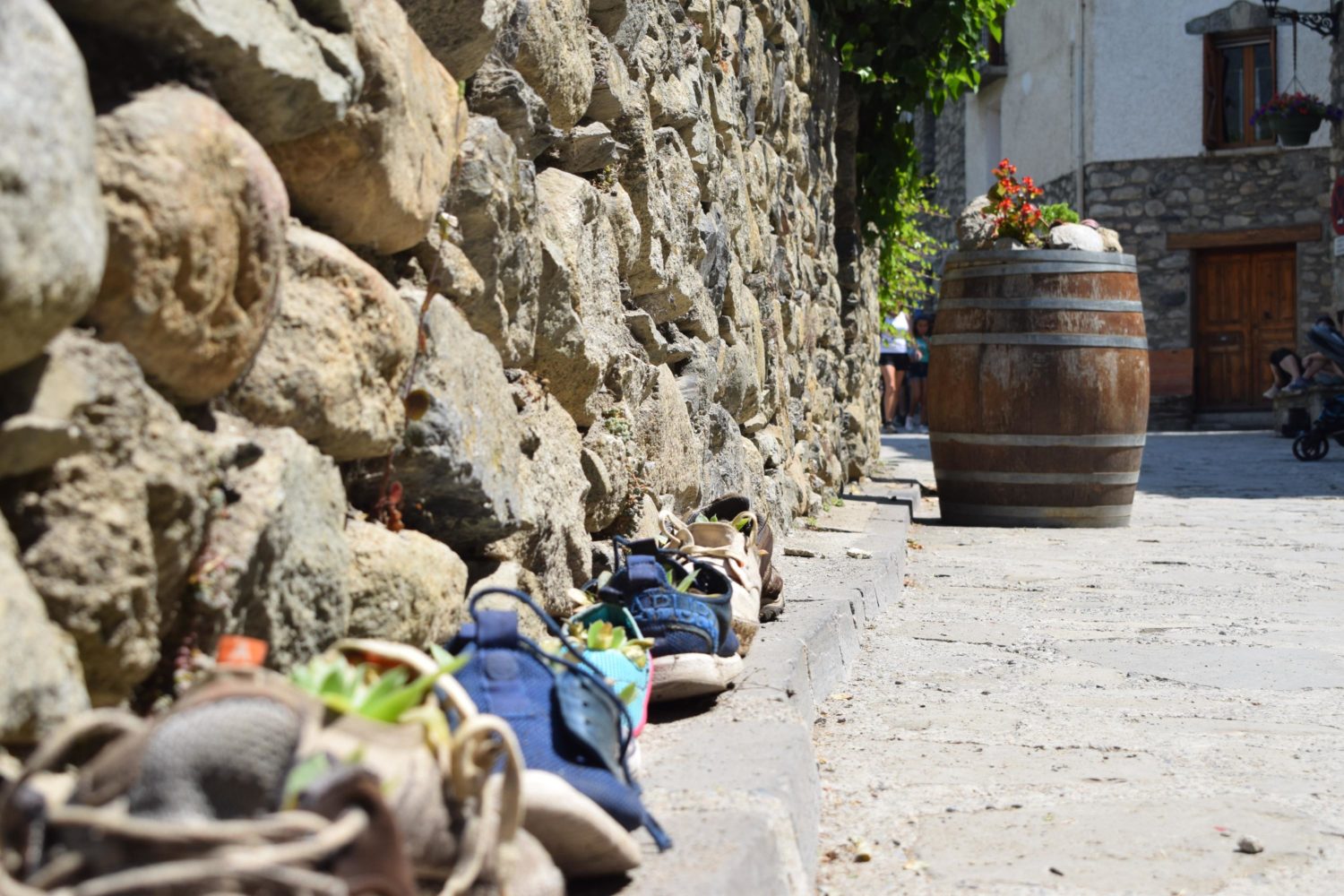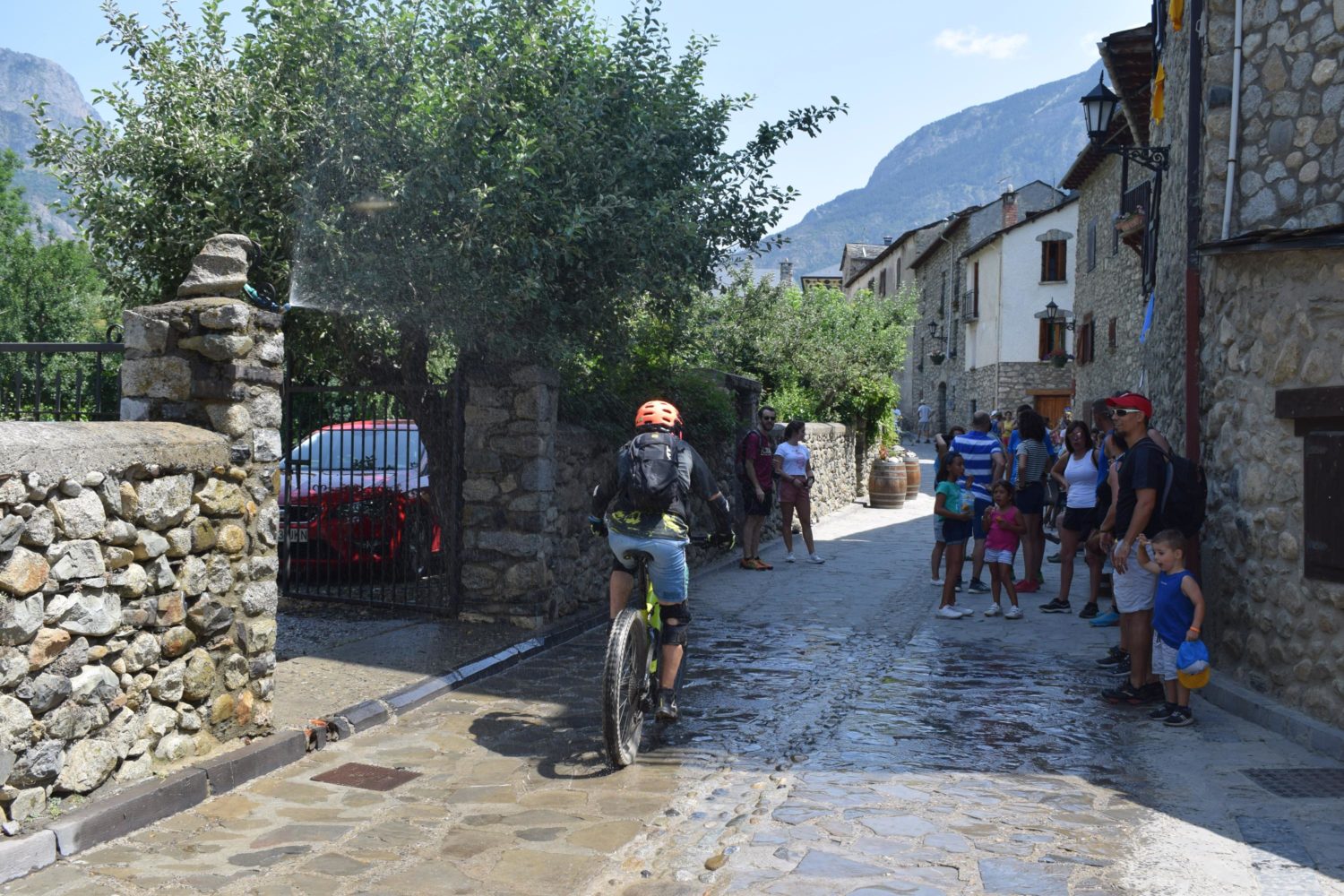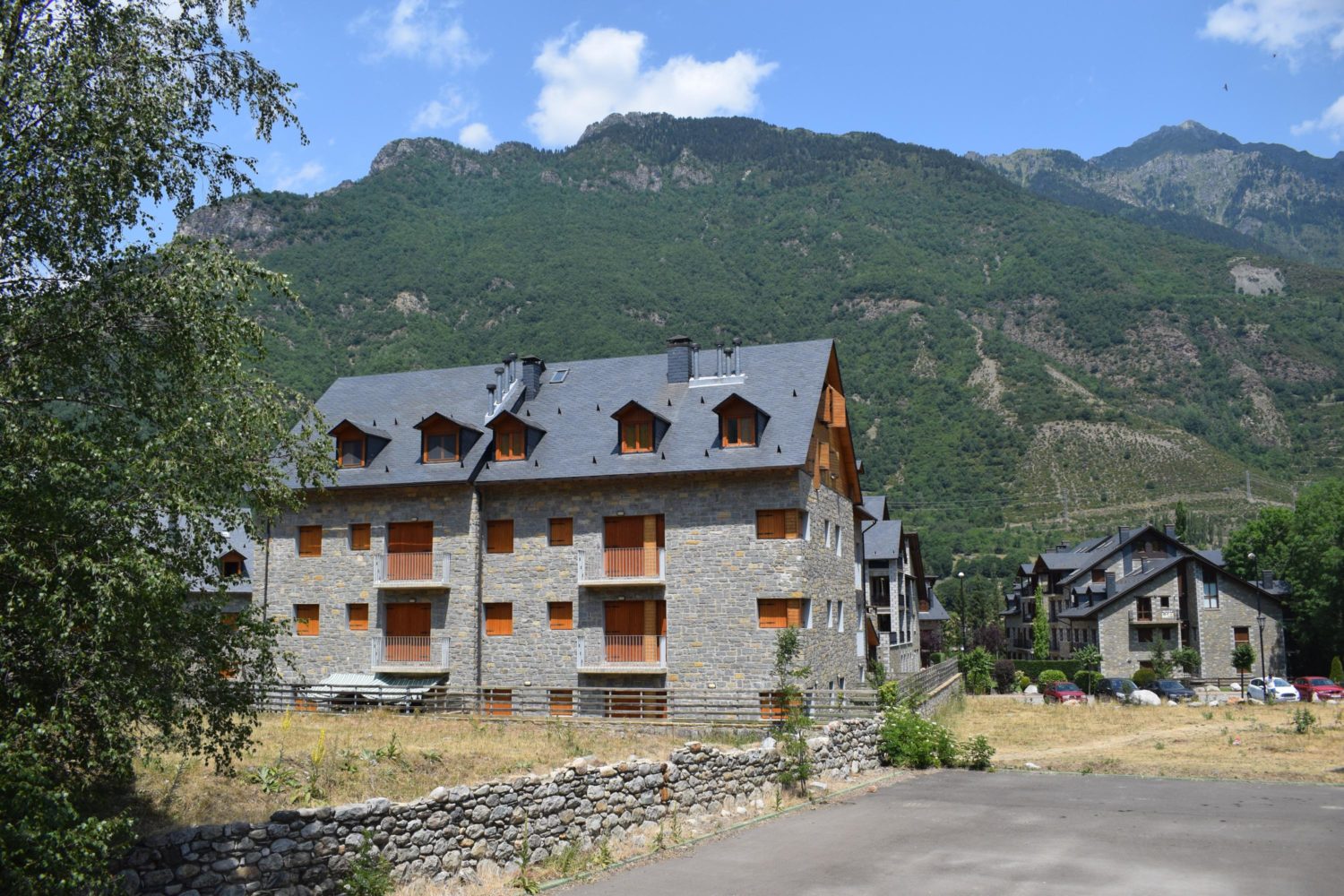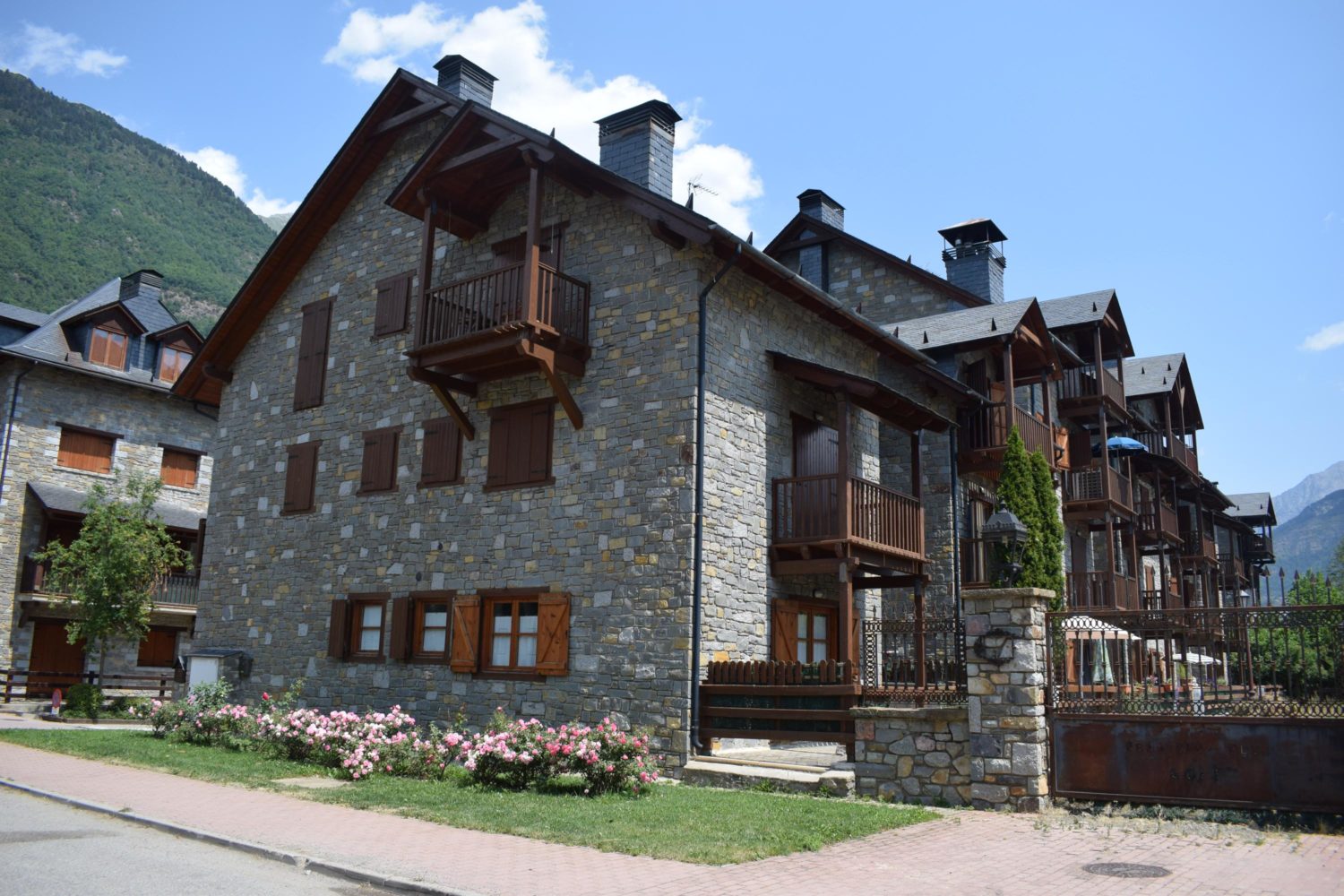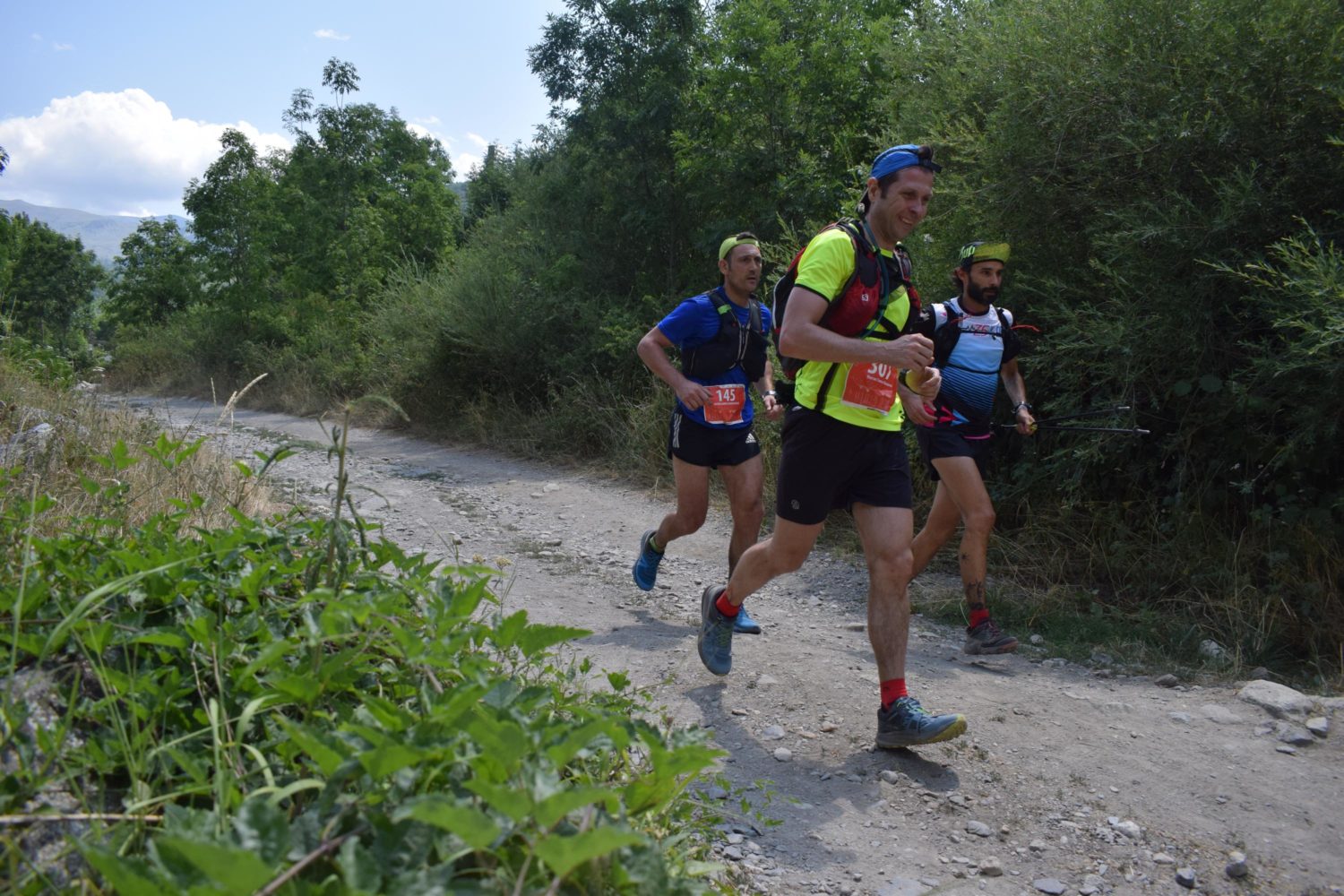 What a day my friend! At night, after dinner, we waited for Pedro and David to come back at 10:20 we saw them approached the finish line.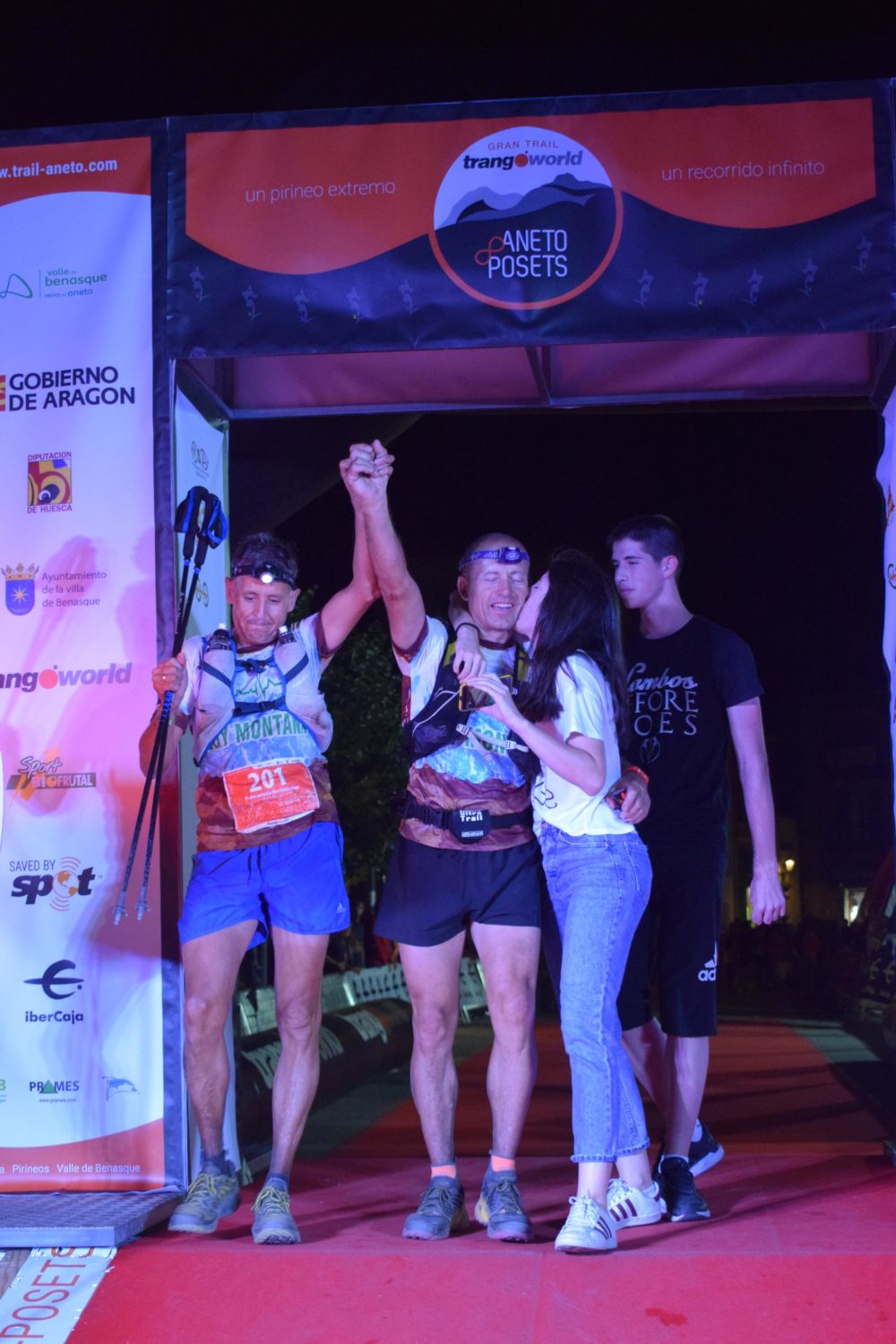 Day Seven. Chill, Awarding, Lunch at Eriste and back to Caspe
The most relaxed day since we arrived at Benasque. I did a bit of shopping since it was Black Friday Sale. Outdoor gears at low prices. We finished a bottle of beer in one of the restaurants in the middle of the village and back to the awarding stage. After that, we immediately got out of Benasque and headed to Eriste for late lunch since it was too crowded around Benasque.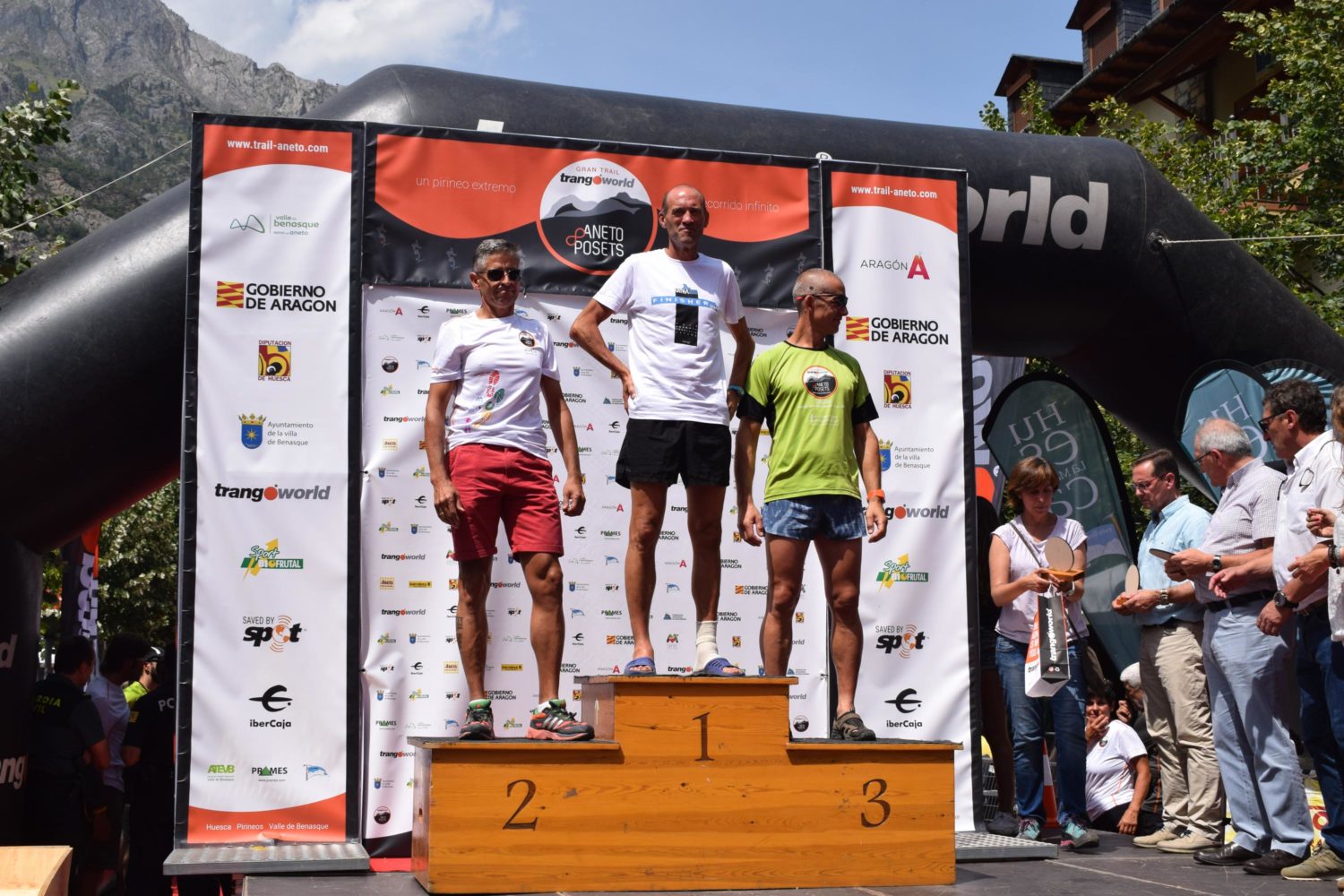 Eriste is a tiny village in the Province of Huesca about 3.6km away from Benasque. After a few checks in some restaurants, we had chosen the best restaurant in the village. Oh, how I loved the homemade wine they served before the starter (primer plato). I chose the one with the rice and thought that it got some meat on it but to my surprise, it only got egg and tomato sauce. But it was still delicious. I was very contented and happy with my second plate (segundo plato). Followed by dessert (postre) of choice, the 18.70 euros we paid per person was totally worth it.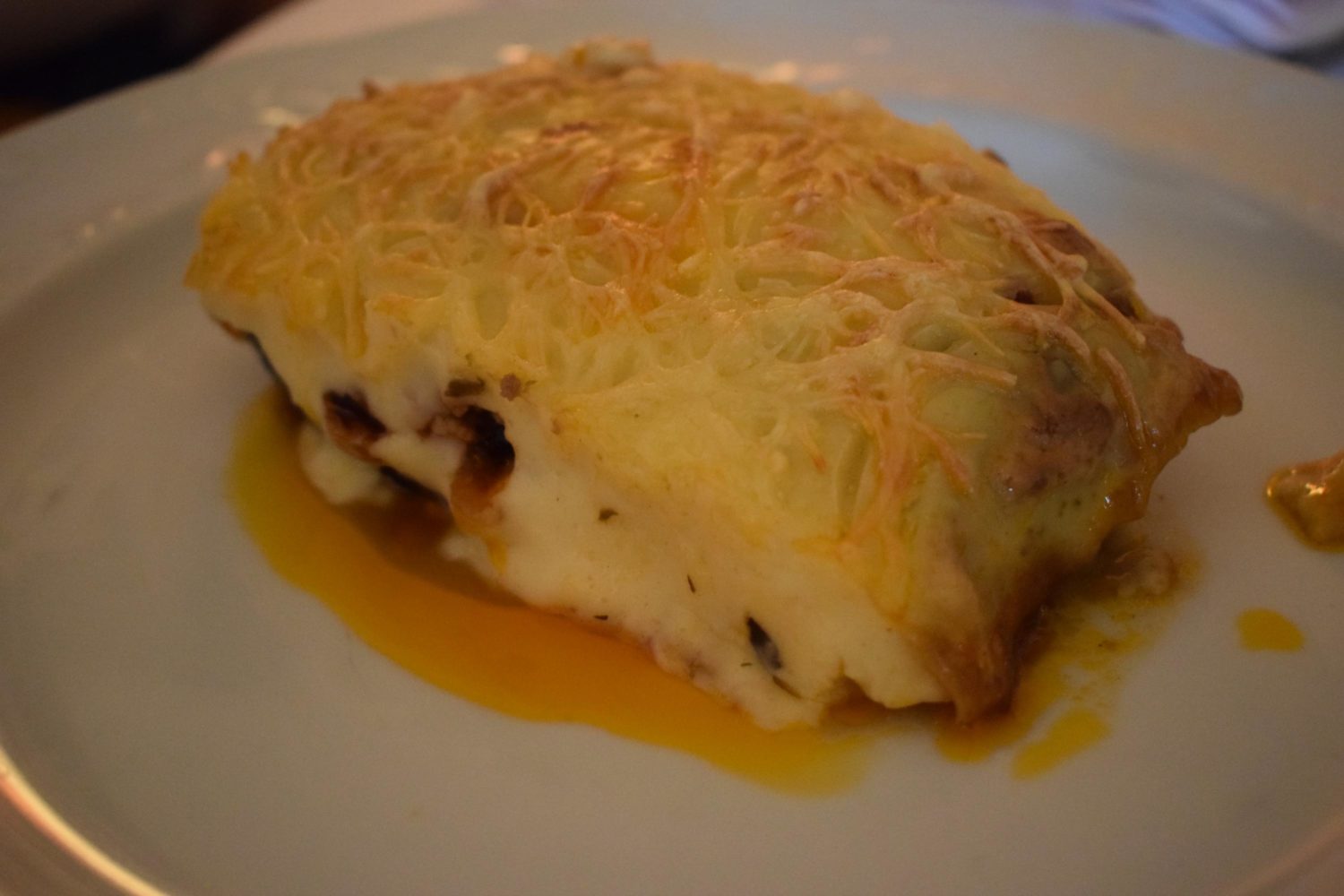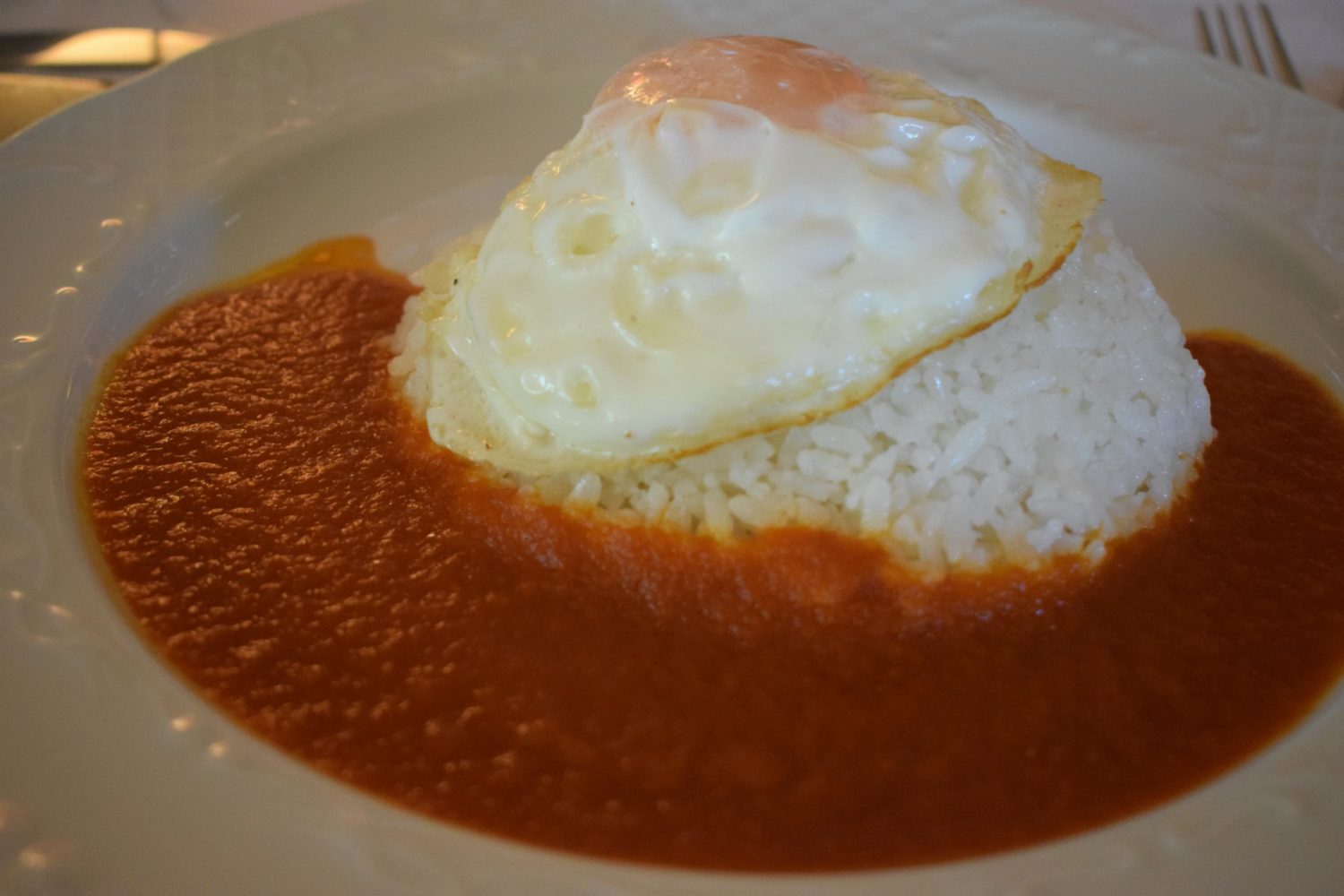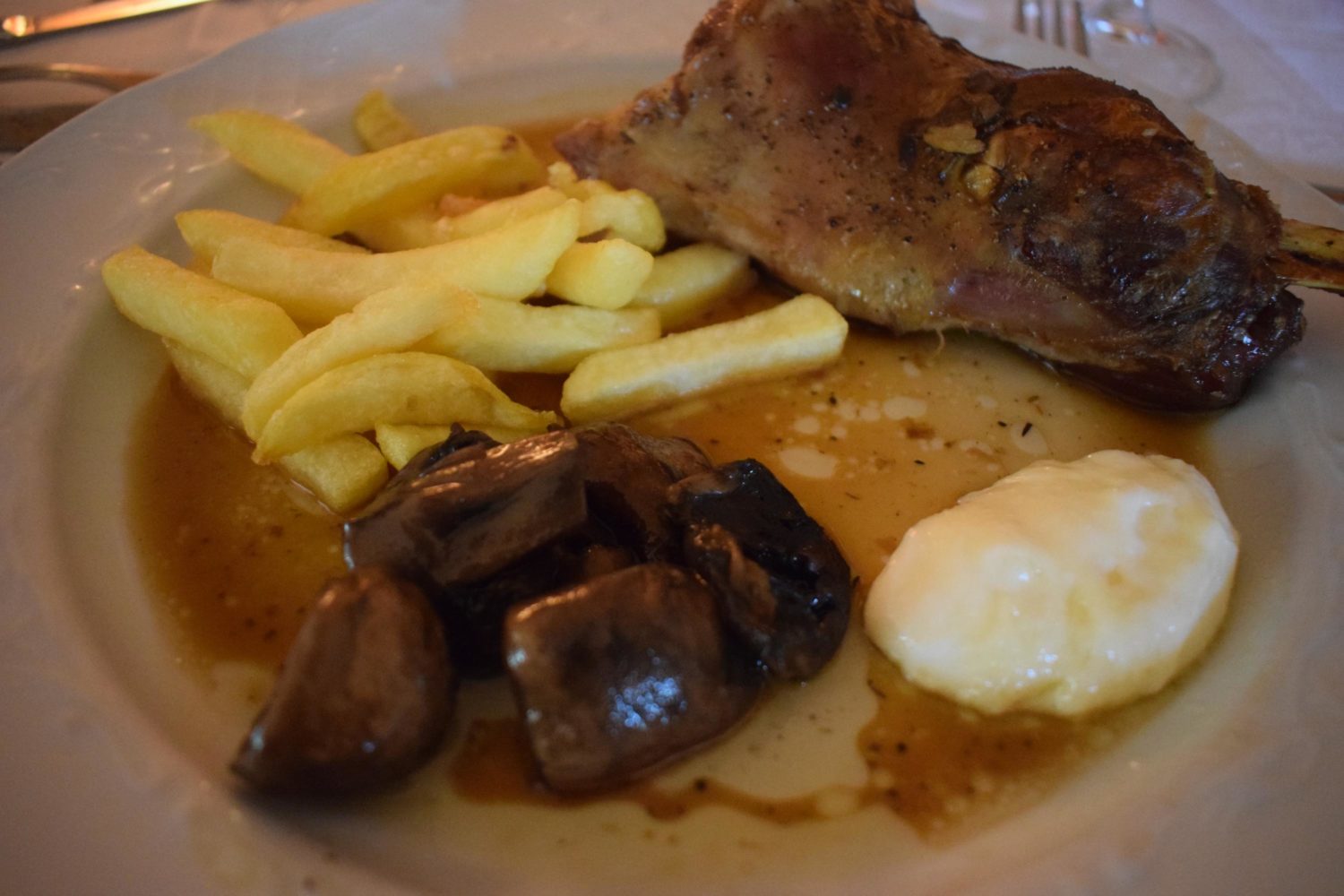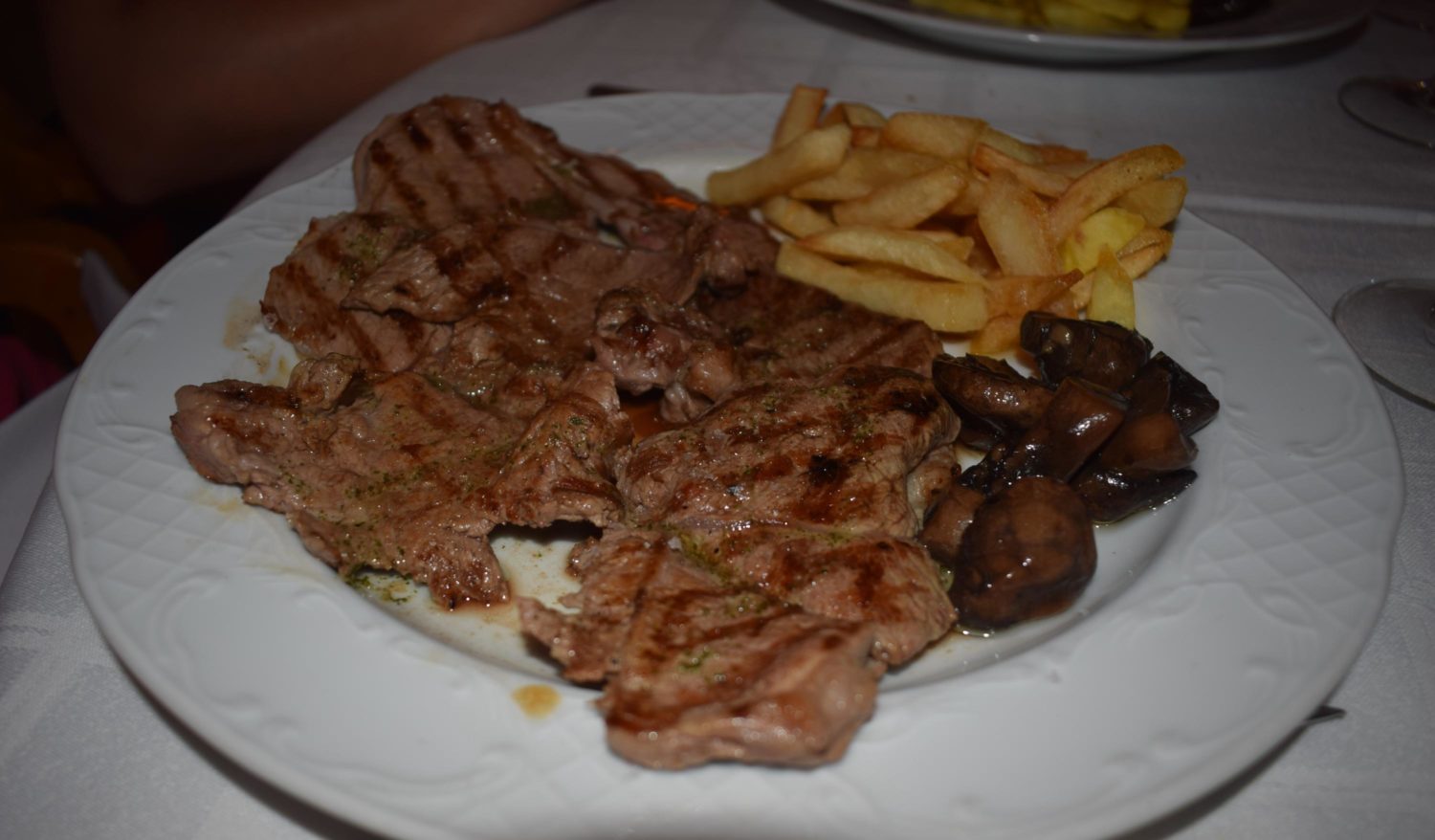 Going back to the road was the most difficult part. We are all full and sleepy. We tried to be awake and finally made our way back to Caspe.
Day Eight. Off to Barcelona
This was the most difficult part of the trip. Saying goodbye to friends and you don't know when are you going to see them again. After breakfast, we dropped by to Noelia's friend to pick up some homemade wine. It was too cheap that I wanted to buy a lot but we still have a trip to Barcelona and Portugal so I just got 2 liters for less than 2 euros. Words were not enough to say thank you to Noelia, Omar, and their families for all the good times we had in Caspe and Benasque. There's only one thing that we are sure, we'll go back next time. But the question is when?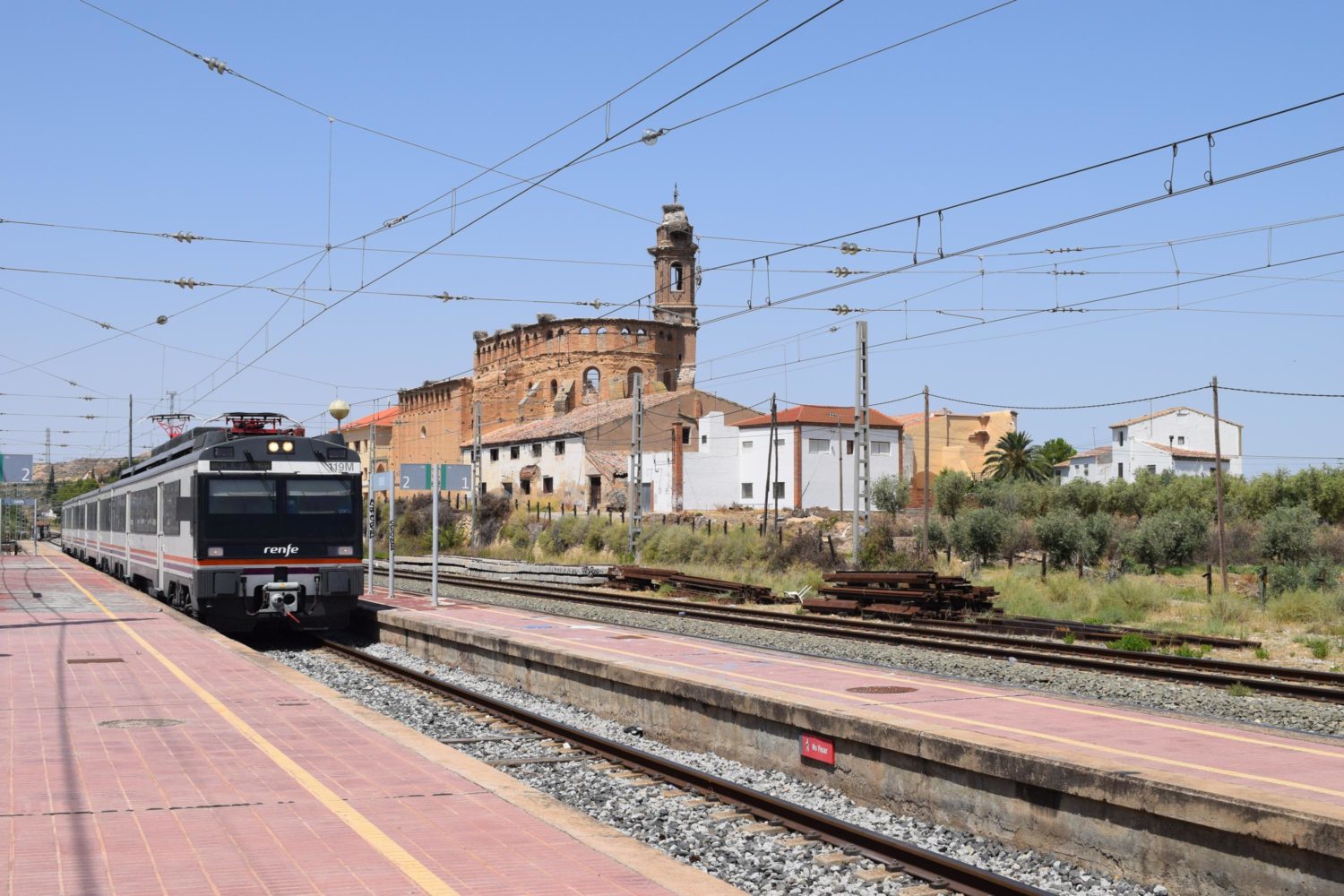 The train to Barcelona Sants was pretty comfortable for 21.15 euros for less than 4 hours of travel time. Never did I know that I booked a tourist class. Not our type of seat accommodation but I just noticed it when I re-checked our train itinerary. Piece of advice: book the train tickets in advance so you avail seats and class of your choice. In our case, we booked it a night before our trip so the rate was already a bit high. You can book it here.
It was a busy afternoon in Barcelona Sants train station and luckily we were able to purchase our tickets for 6.20 euros per person in a few minutes of queuing and found our train at R4 track. A bit confusing but we managed to get there. It took us 43 minutes to get to Sabadell.
I can't wait to see my old friends Alan and Susan. The last time we hiked was 10 years ago. We were picked up by Alan at Can Feu Gracia Station in Sabadell Nord, Barcelona.
Day Nine. Lazy Day
The original plan was to go out and see the city but we ended up watching Netflix "The Boy Who Harnessed Power". Such an inspiring movie!
Day Ten. City Tour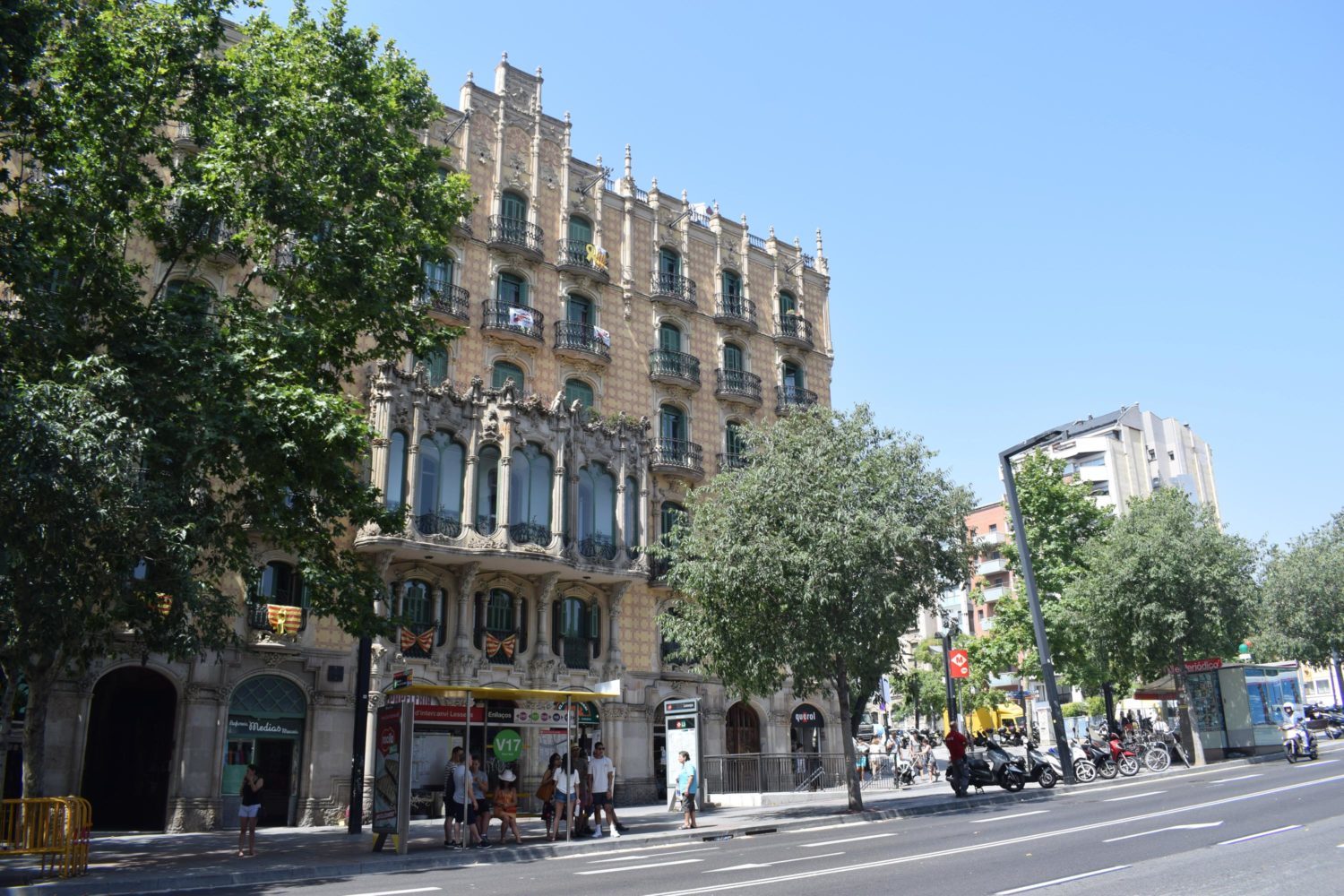 We didn't explore that much of Barcelona except the long hike from the Provença train station to the vast Park Güell and the majestic Basilica de la Sagrada Familia.
Park Güell is a famous public park covering 15 hectares in an uneven surface of Carmel Hill in Barcelona City. A place of a complete and perfect harmony of nature and architecture designed by Antoni Gaudí in 1900. The original concept was to build an English-style garden city and a housing estate in a natural setting. Tickets can be book online for 22 euros. We haven't managed to access the whole park since it was fully booked during that time and some of the spaces were closed due to conservation and maintenance works. We promised ourselves to re-visit some other day.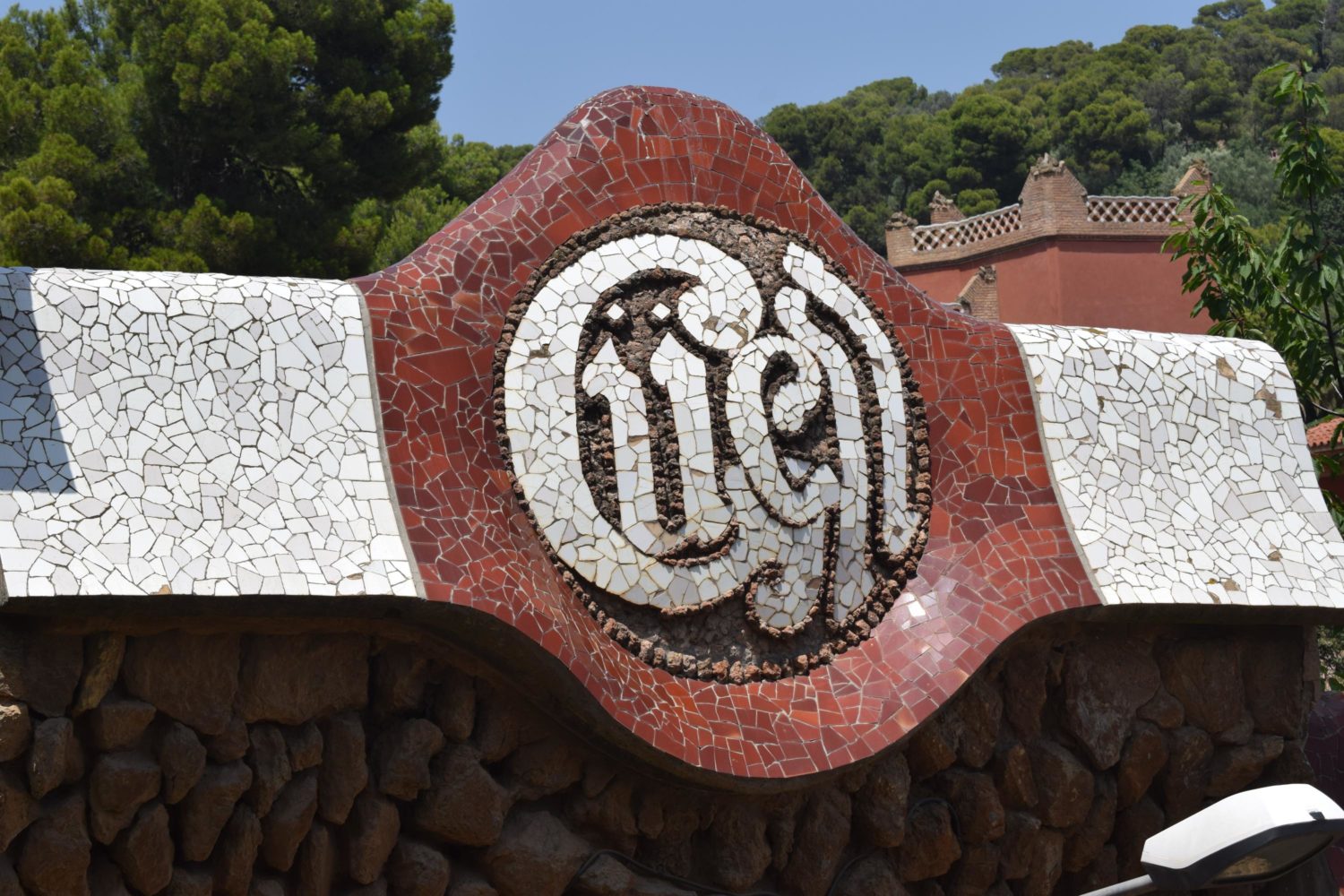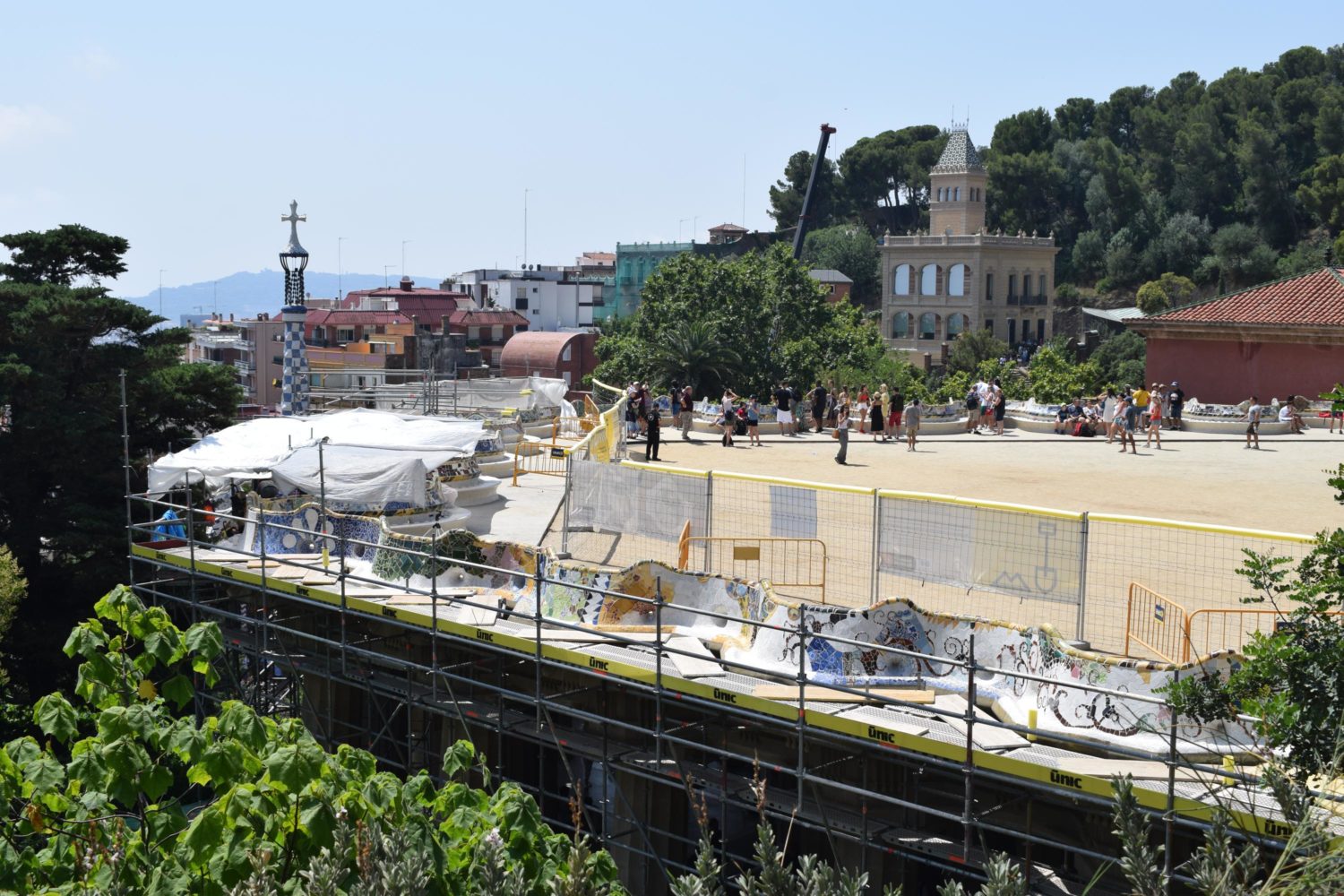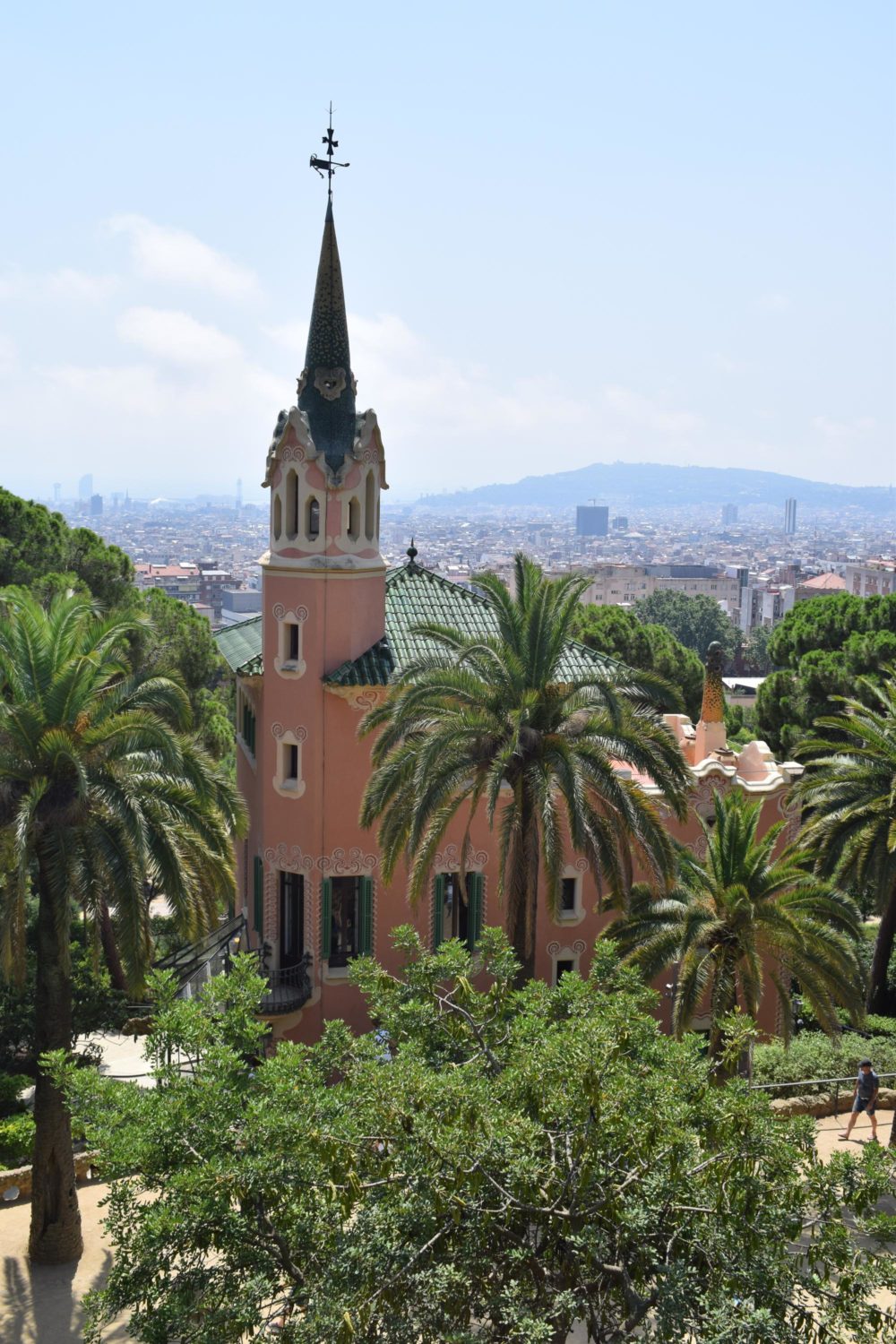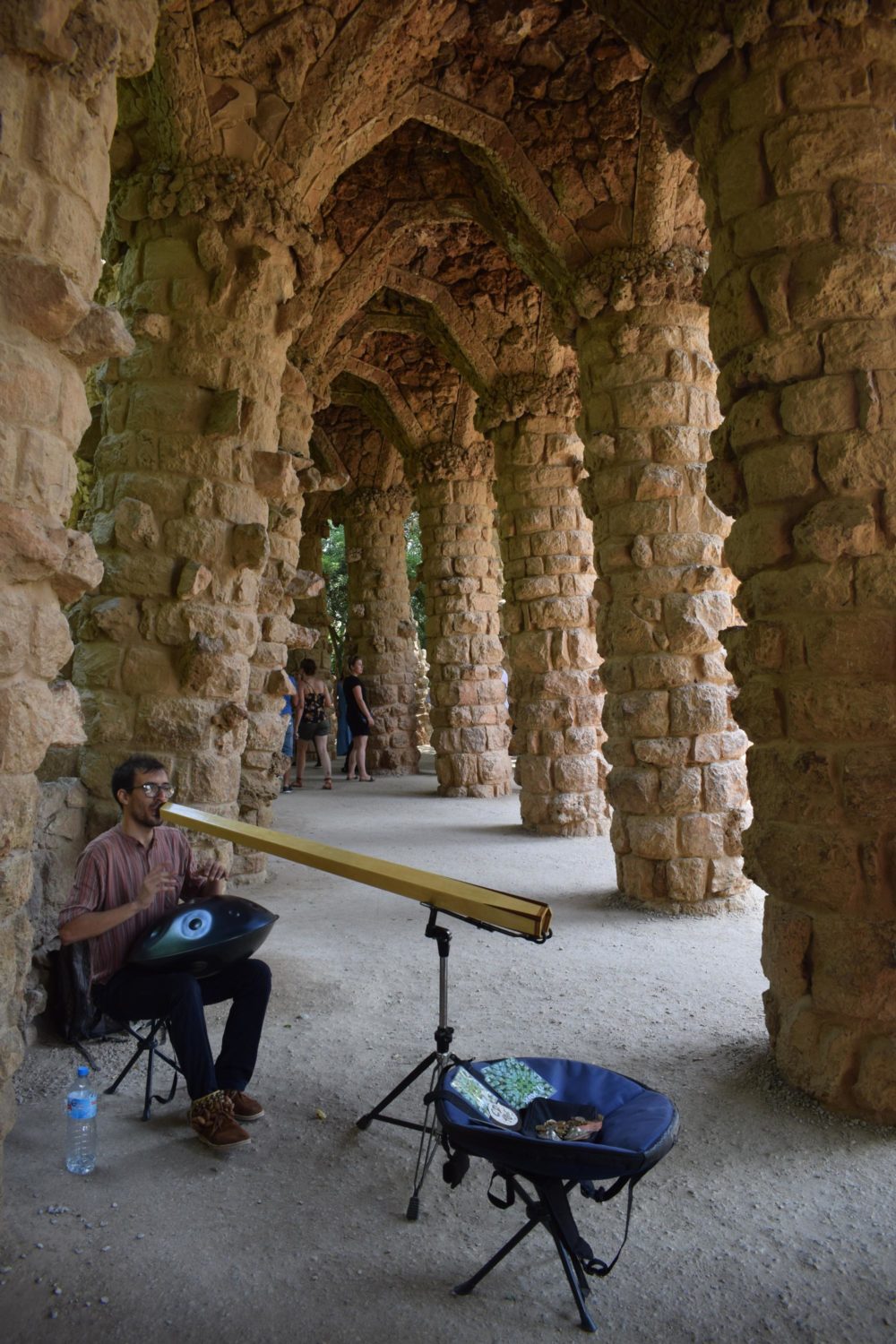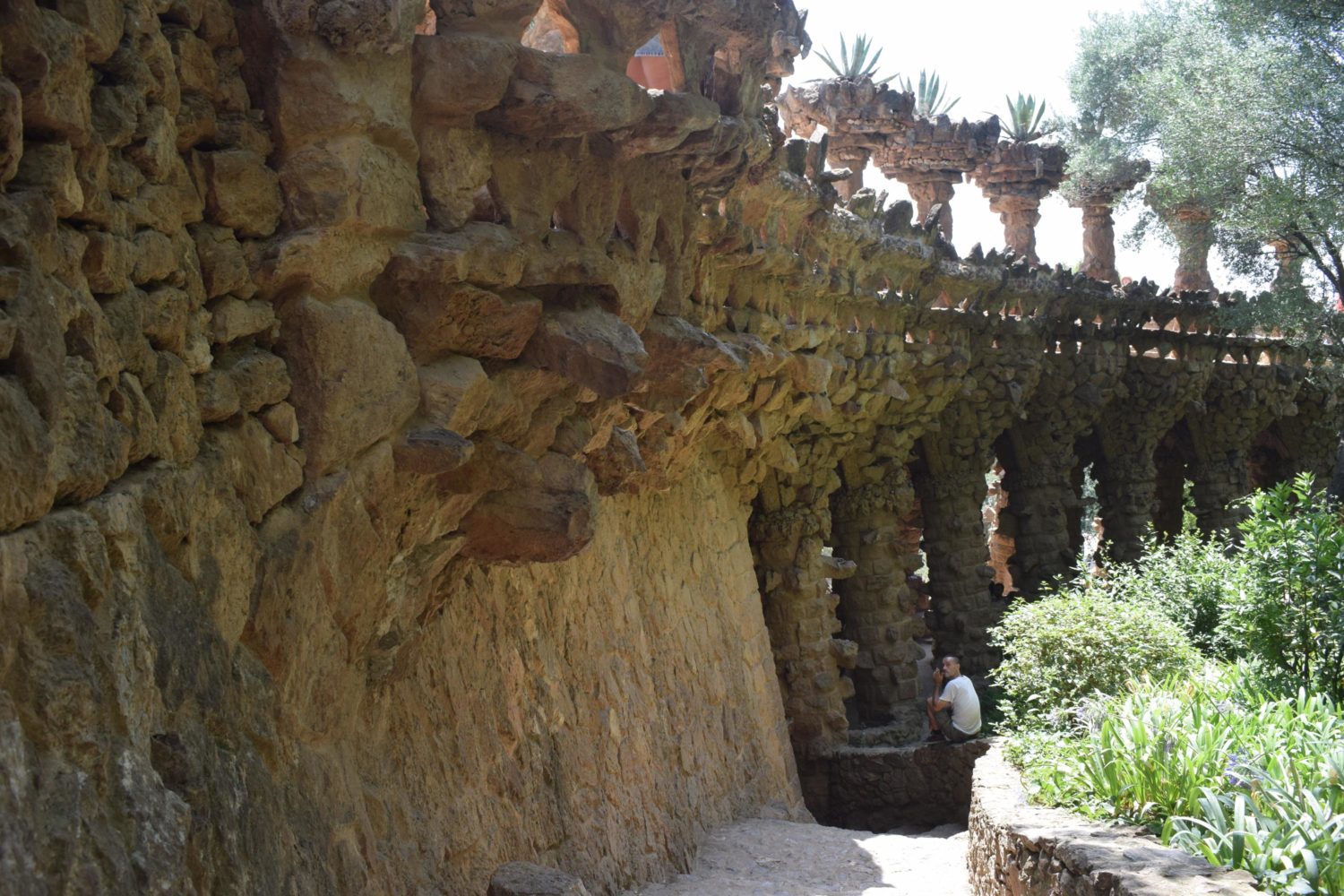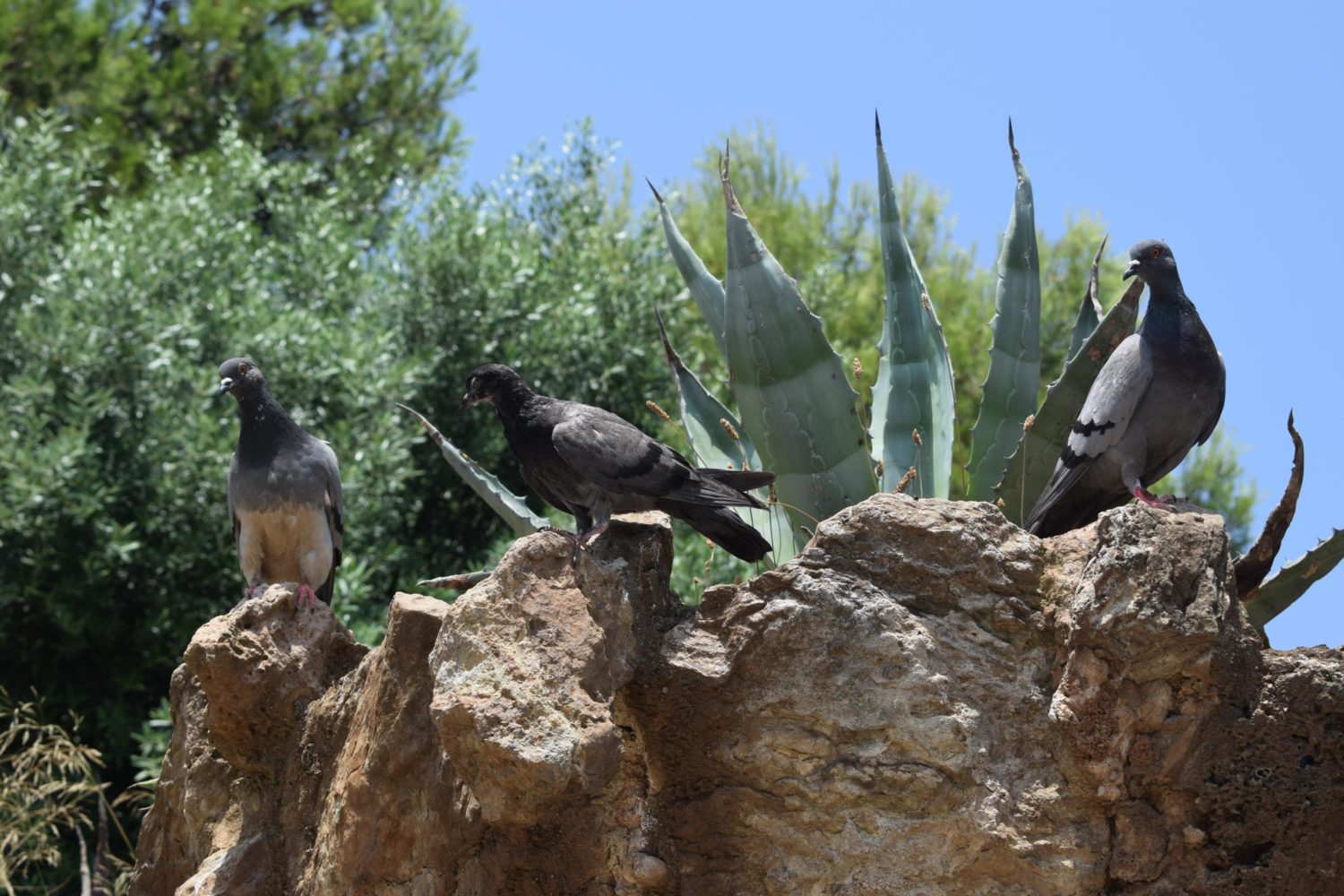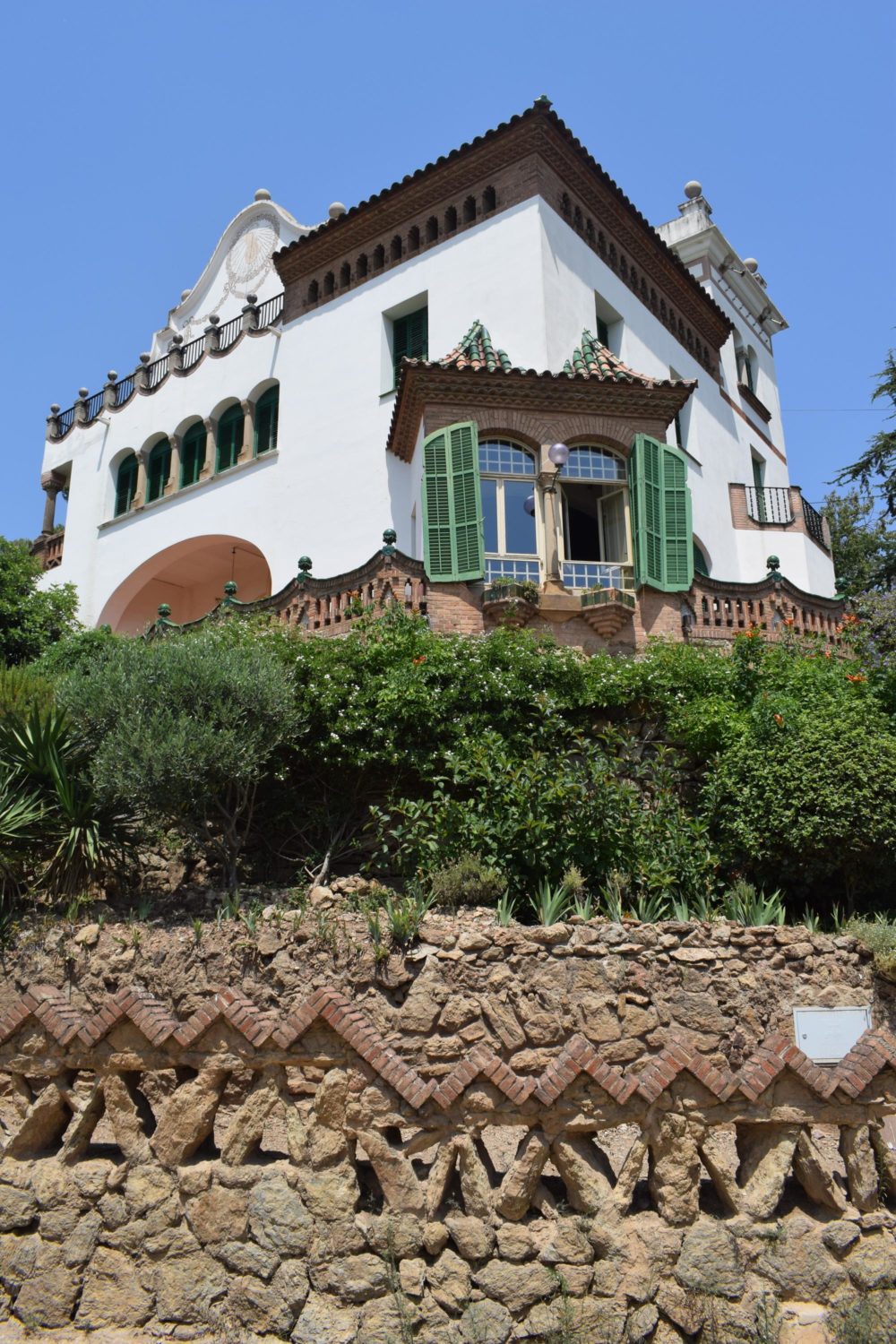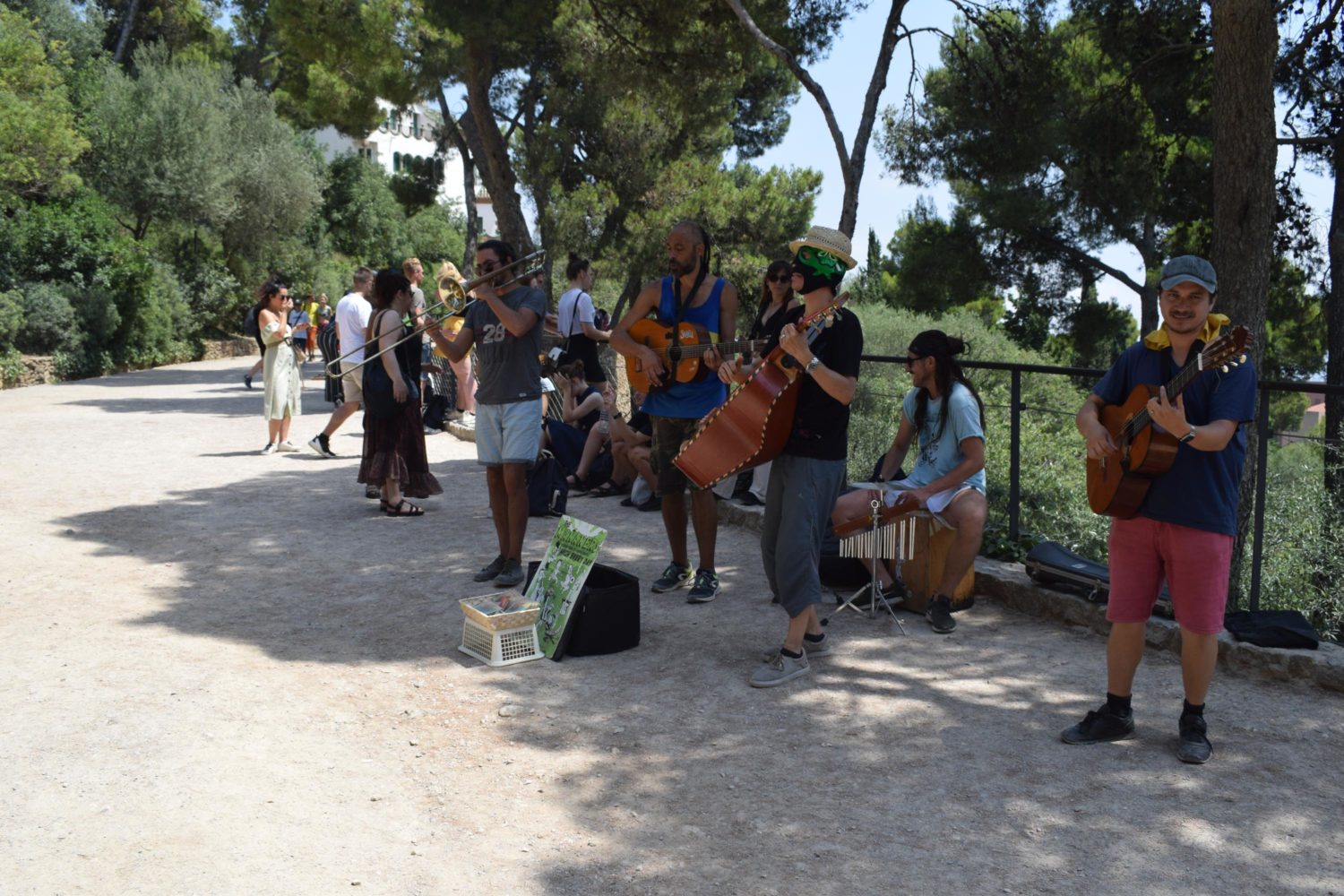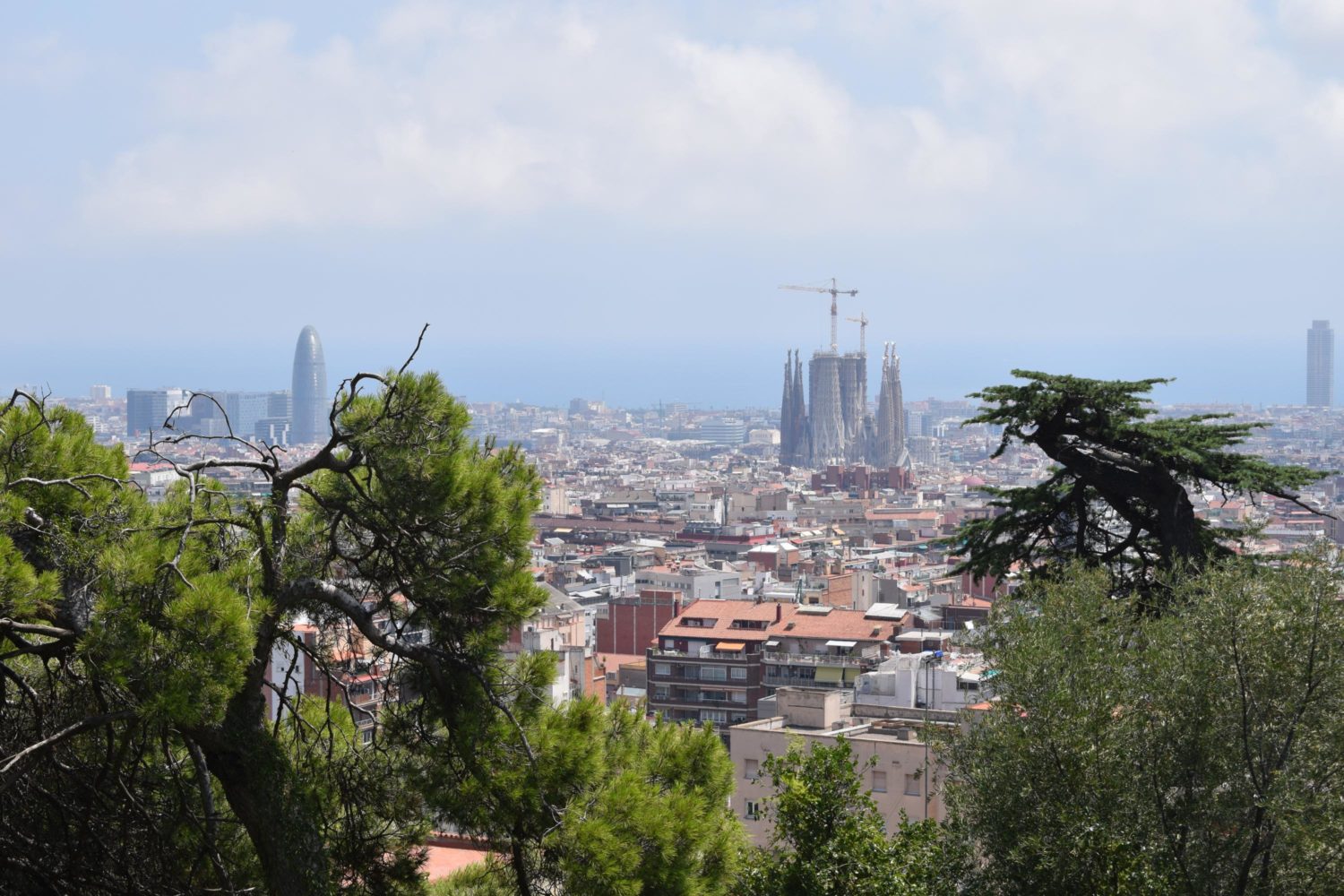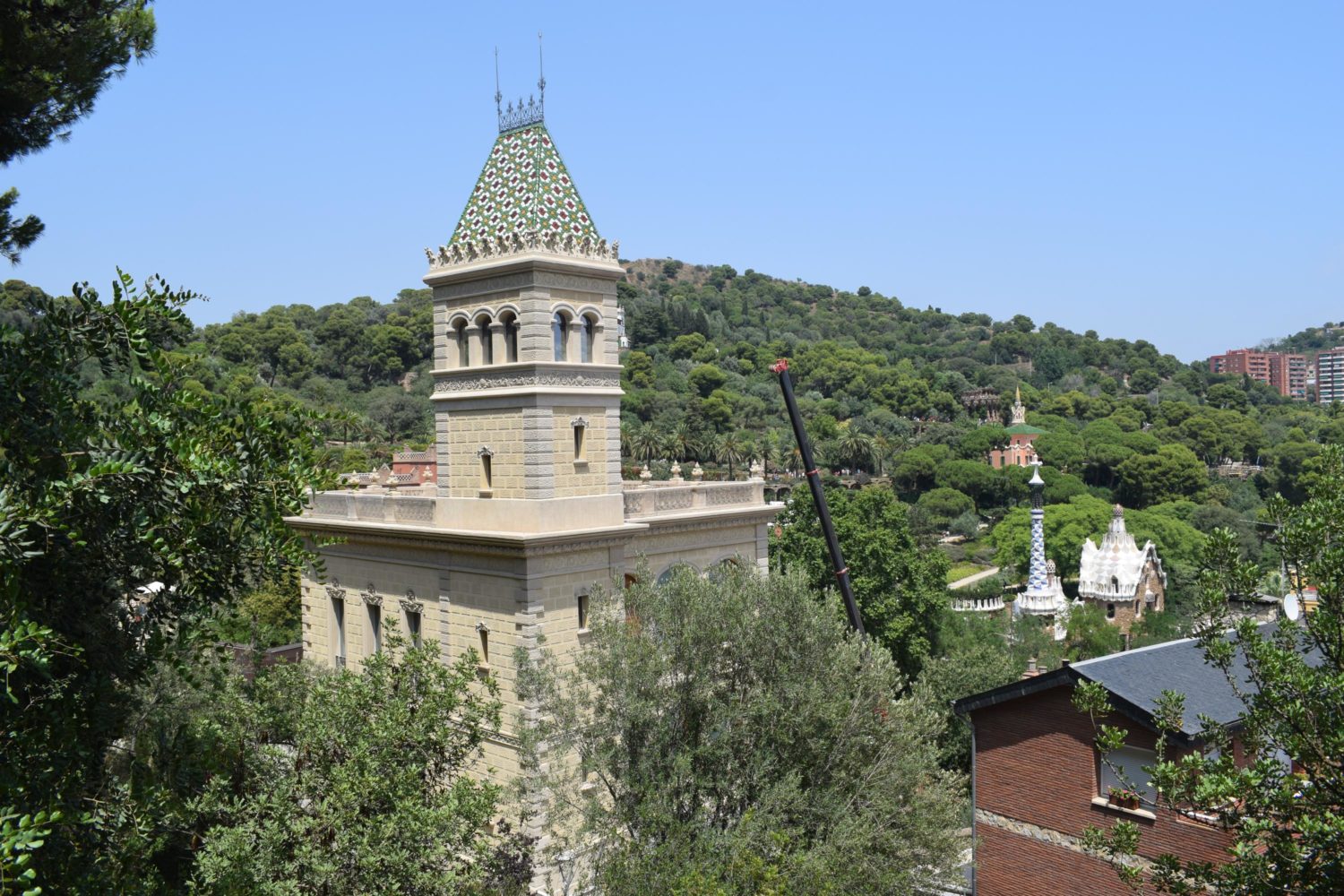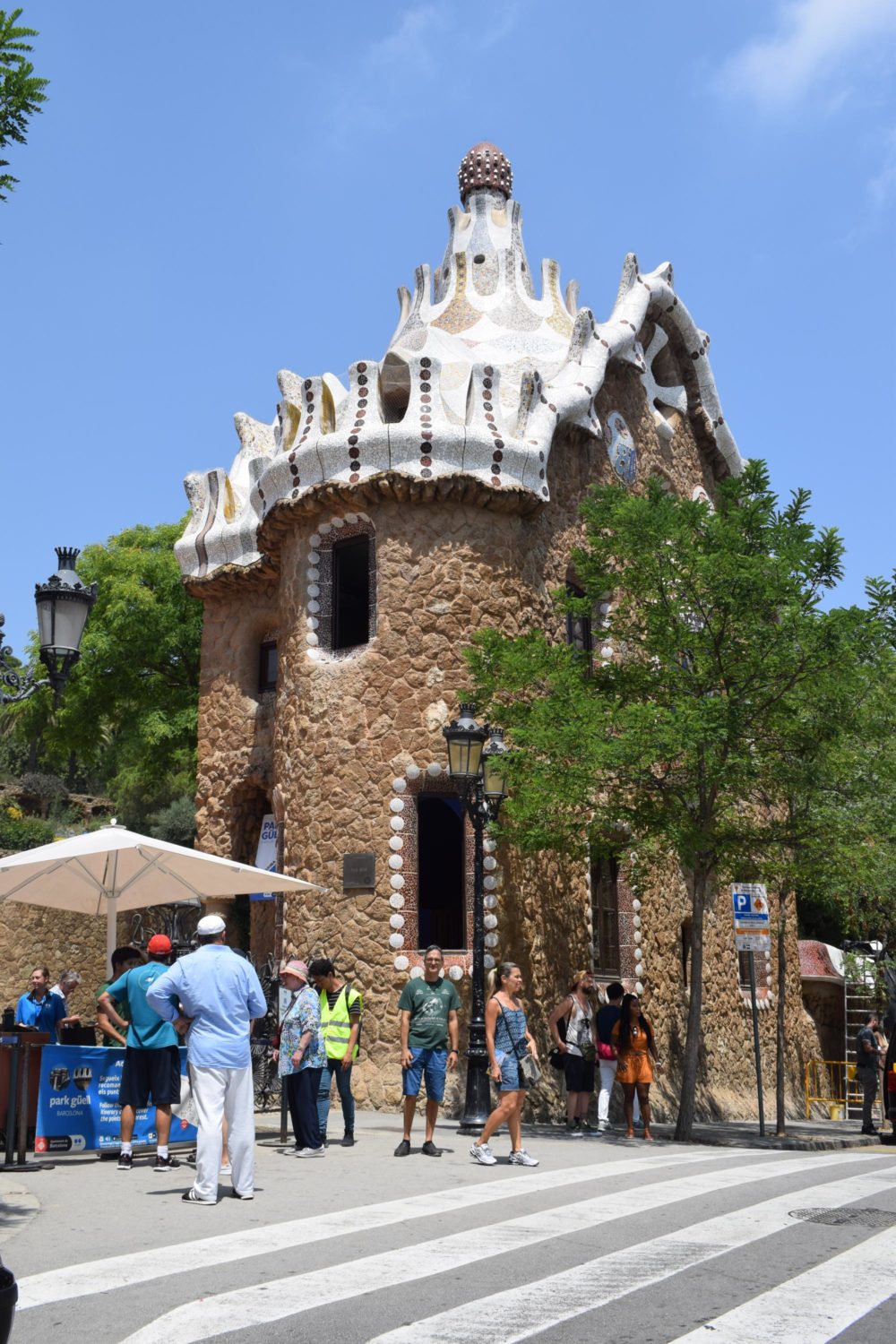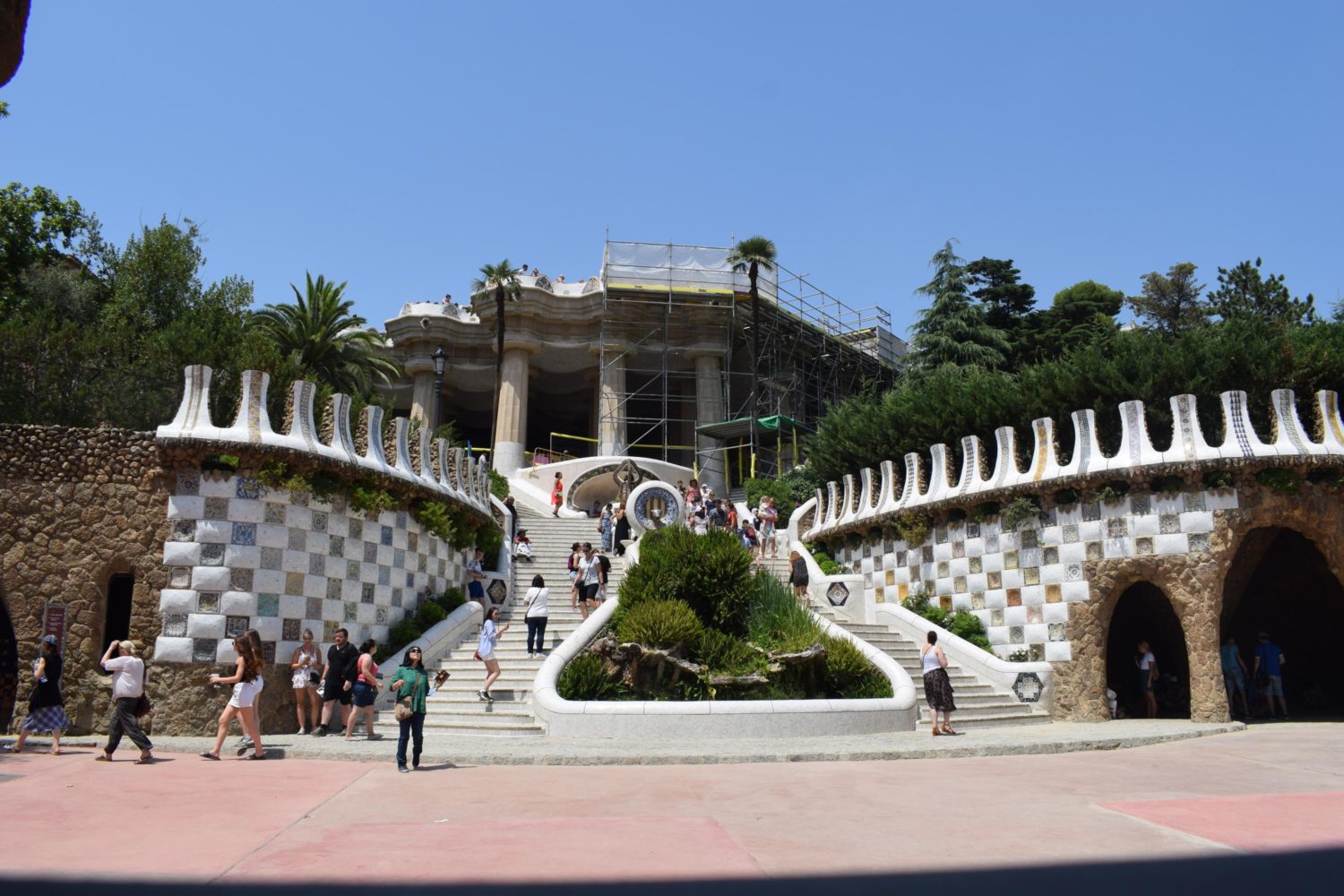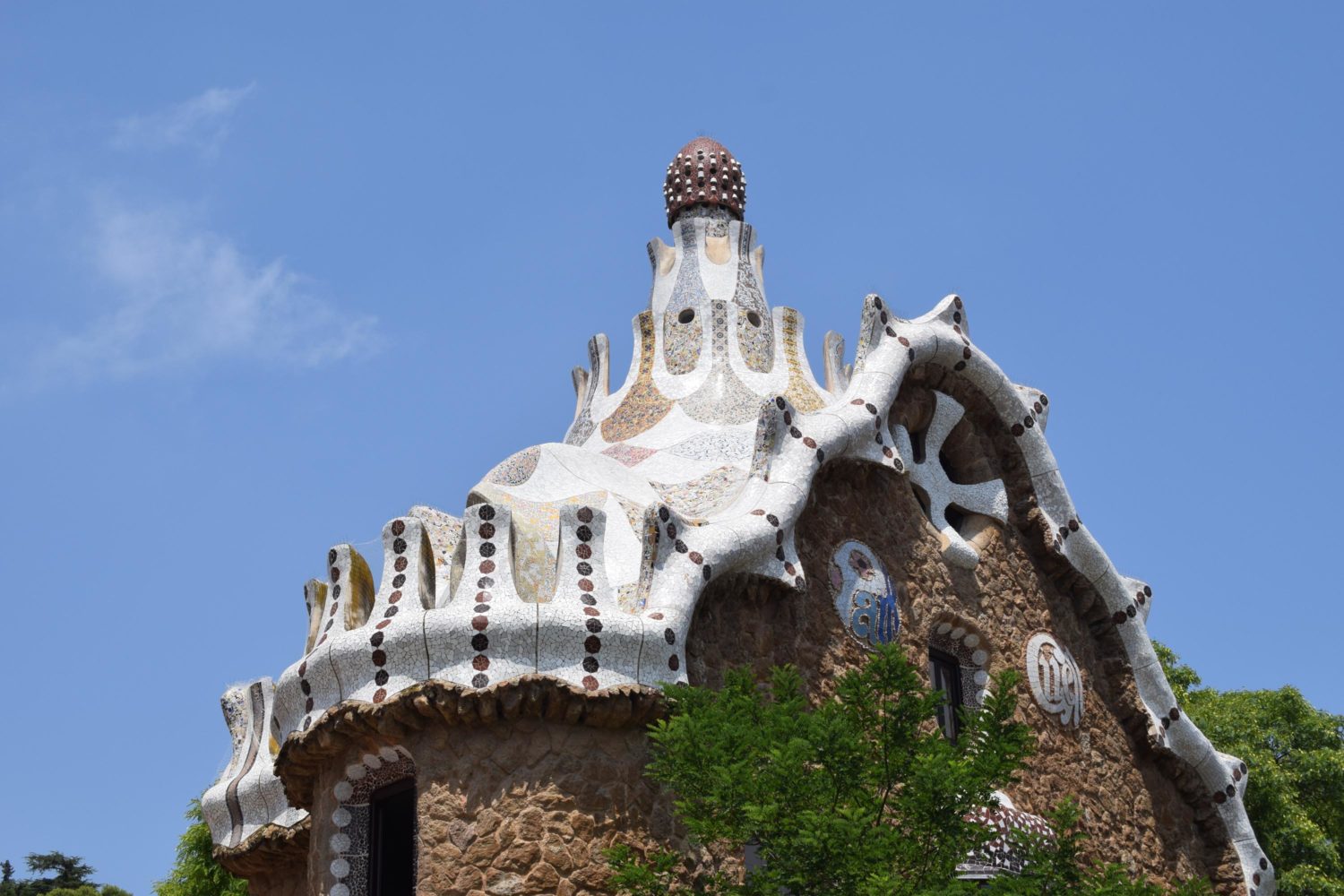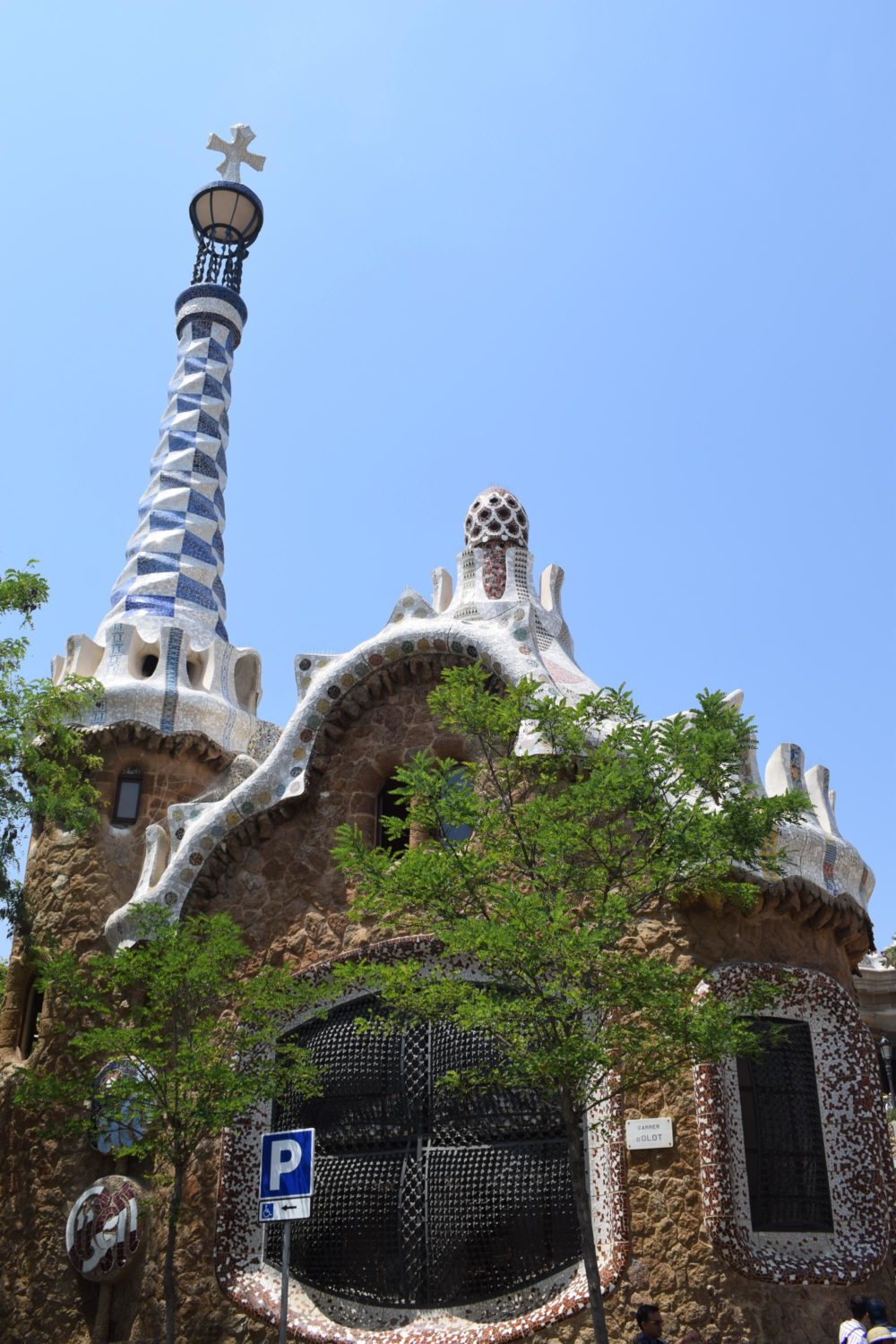 It took us less than an hour of walk from the park to reach the more intricate Basilica de la Sagrada Familia. All I can say was "wow" when we saw it. The church is still undergoing its construction since it started in 1882 with Francisco de Paula del Villar as the architect and later on resigned in 1883 which was subsequently taken over by Antoni Gaudi thereby transforming the building according to his artistic style of combining Gothic and Art Nouveau forms. It's expected to be completed after 100 years of Gaudi's death which is in 2026. Almost near!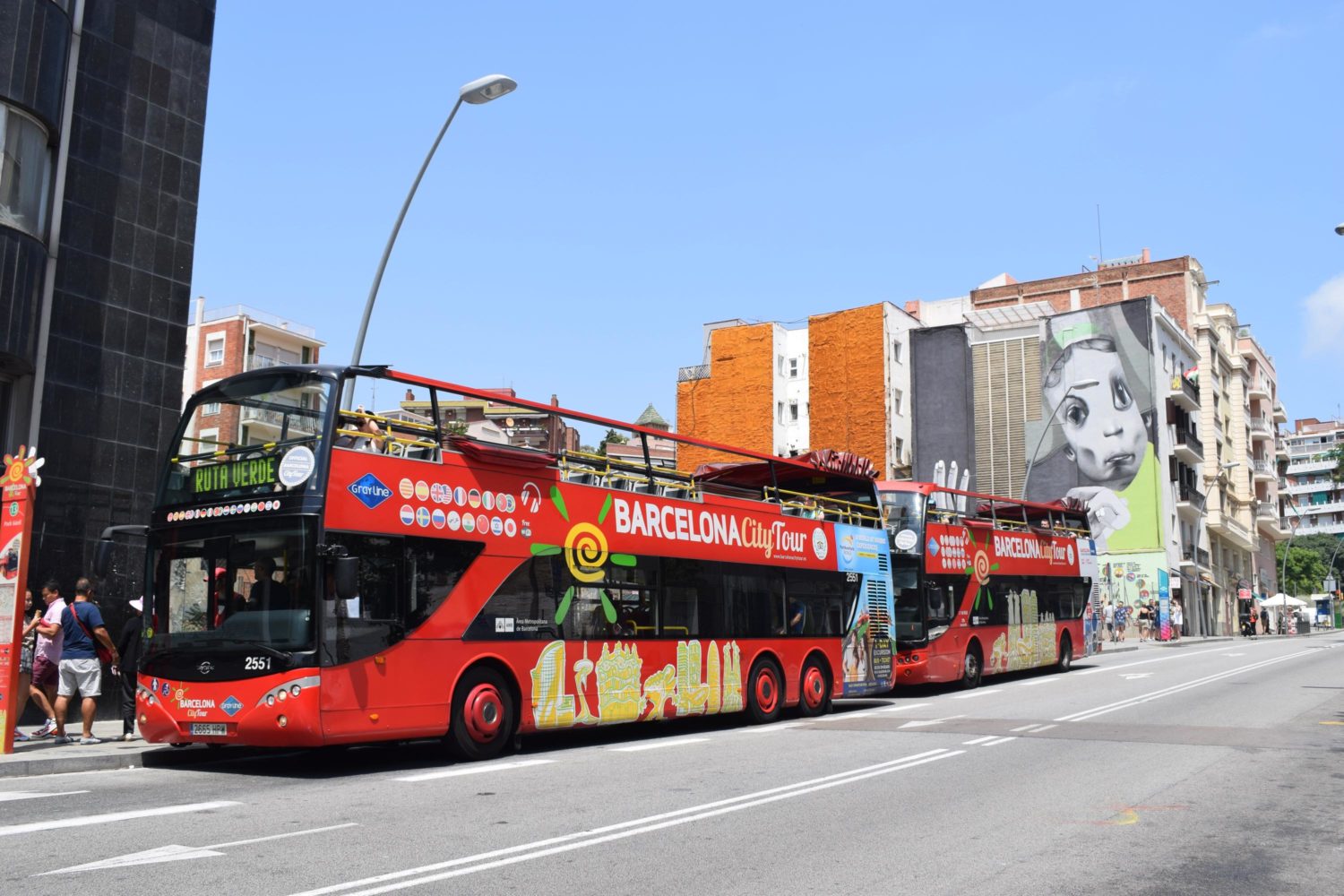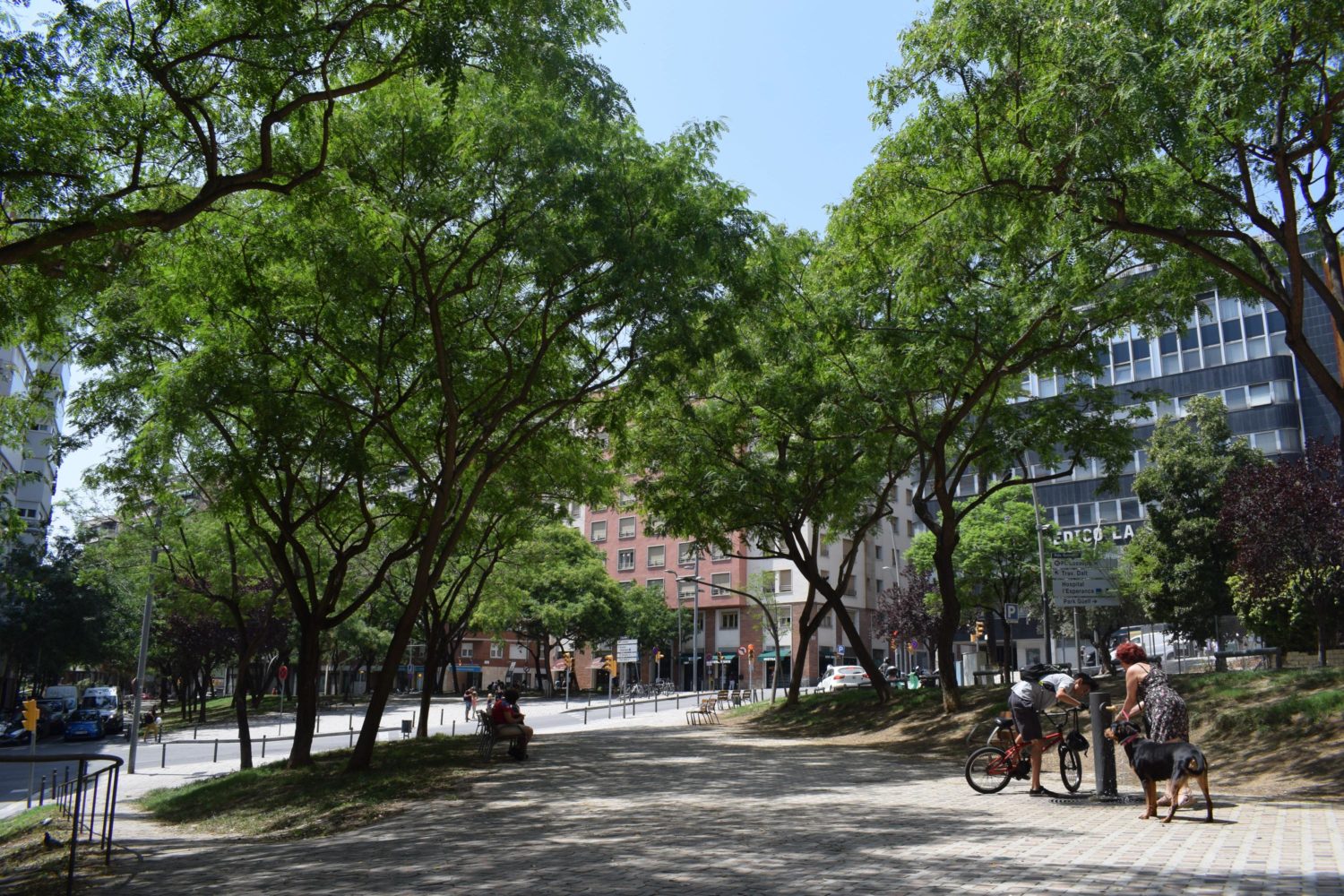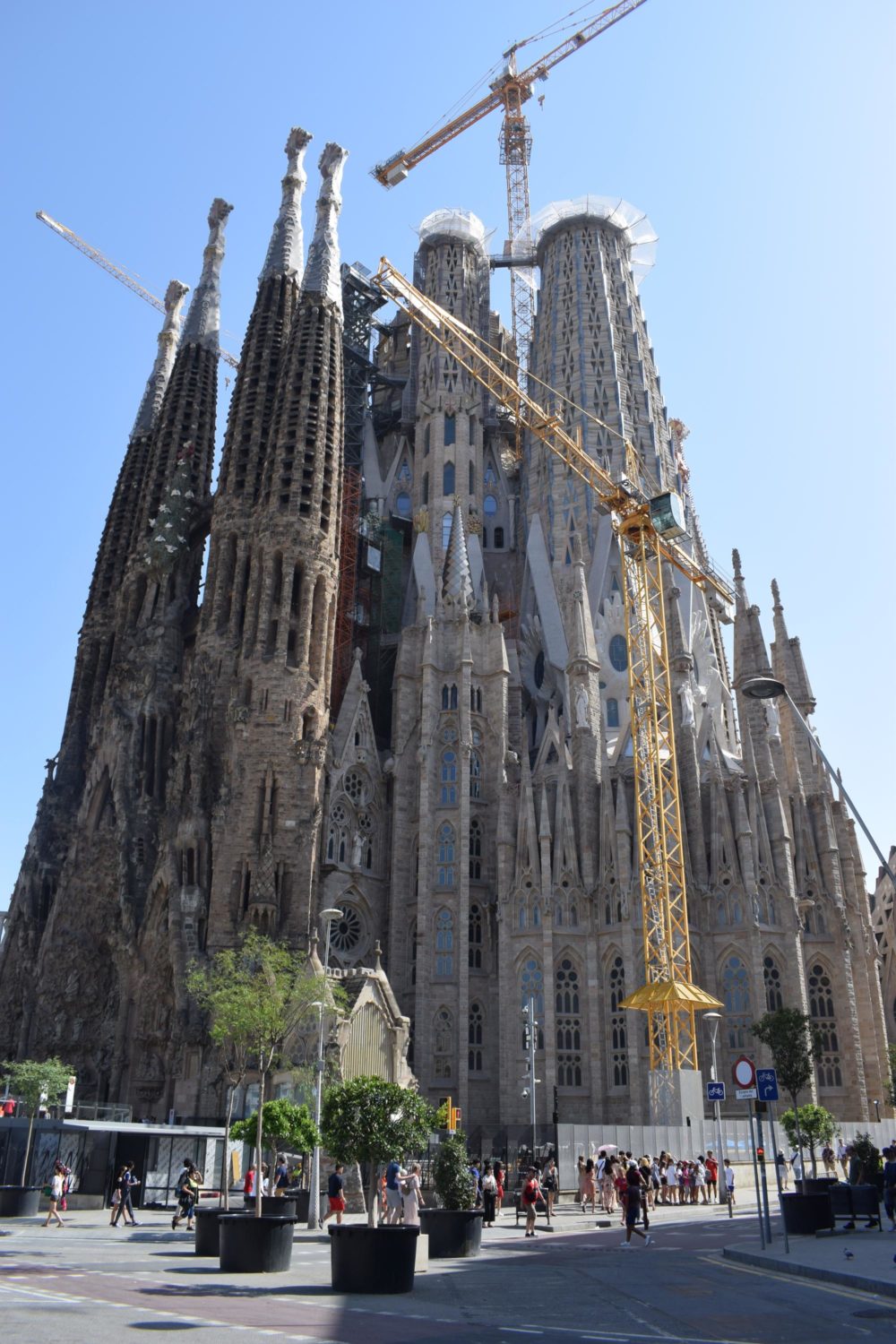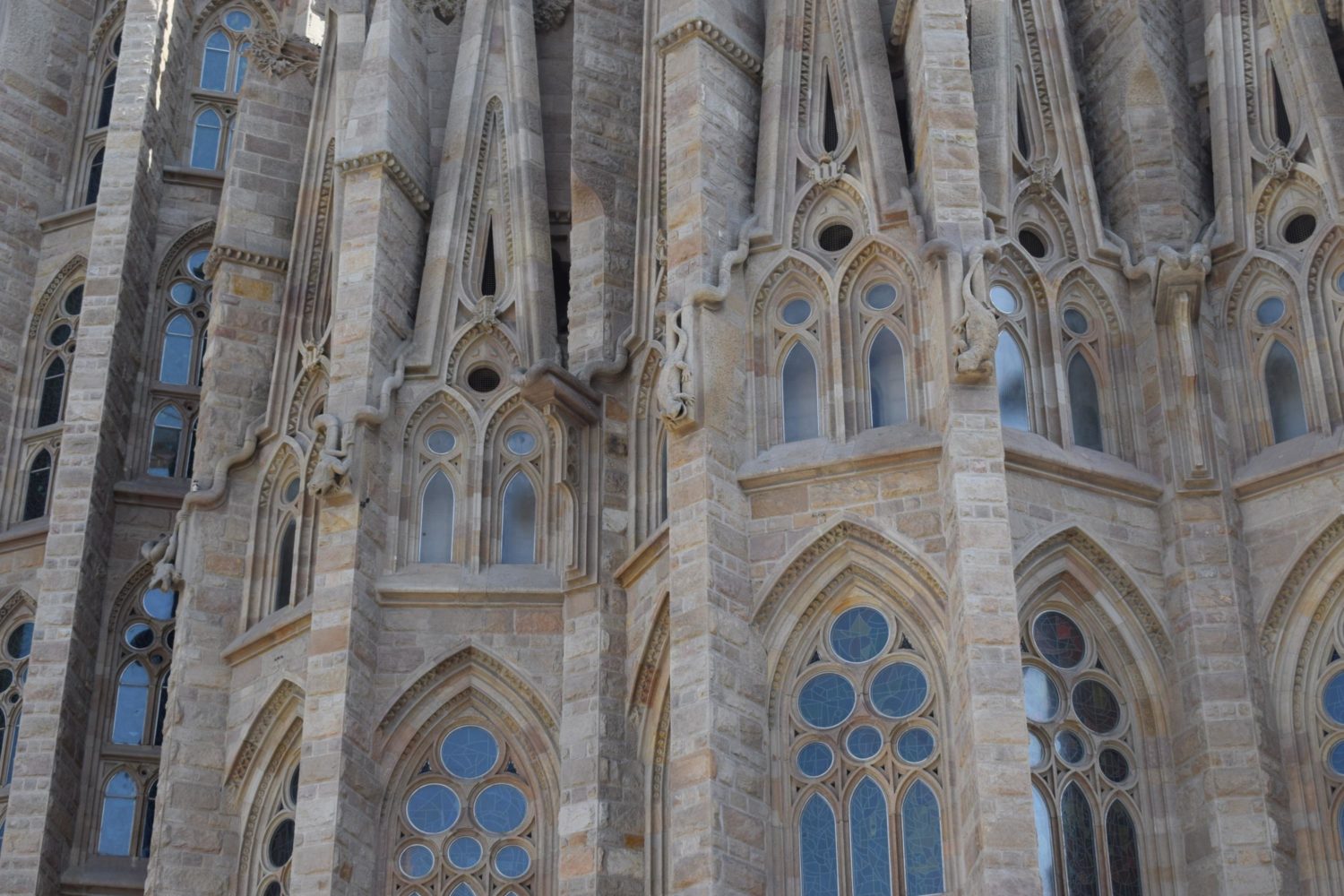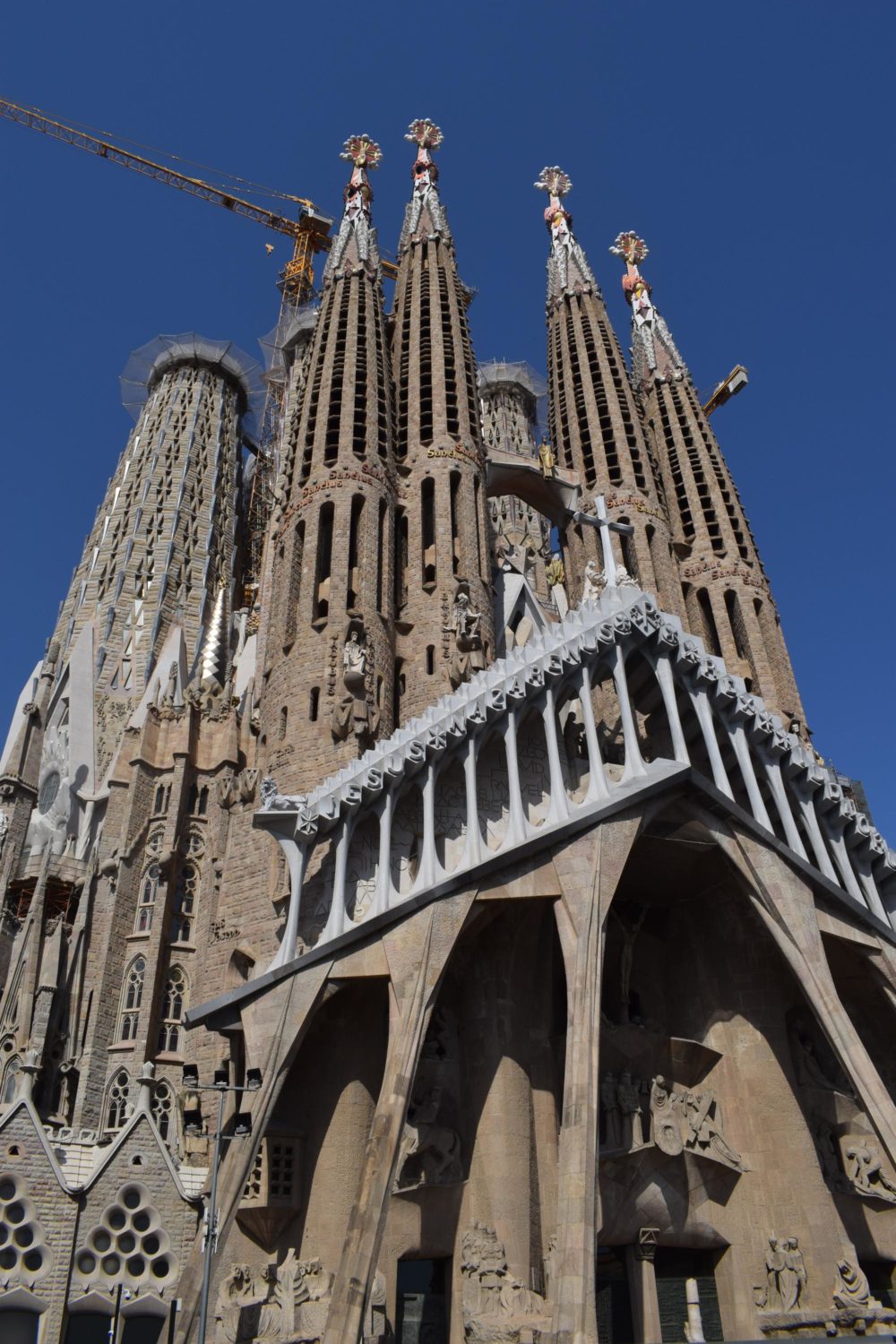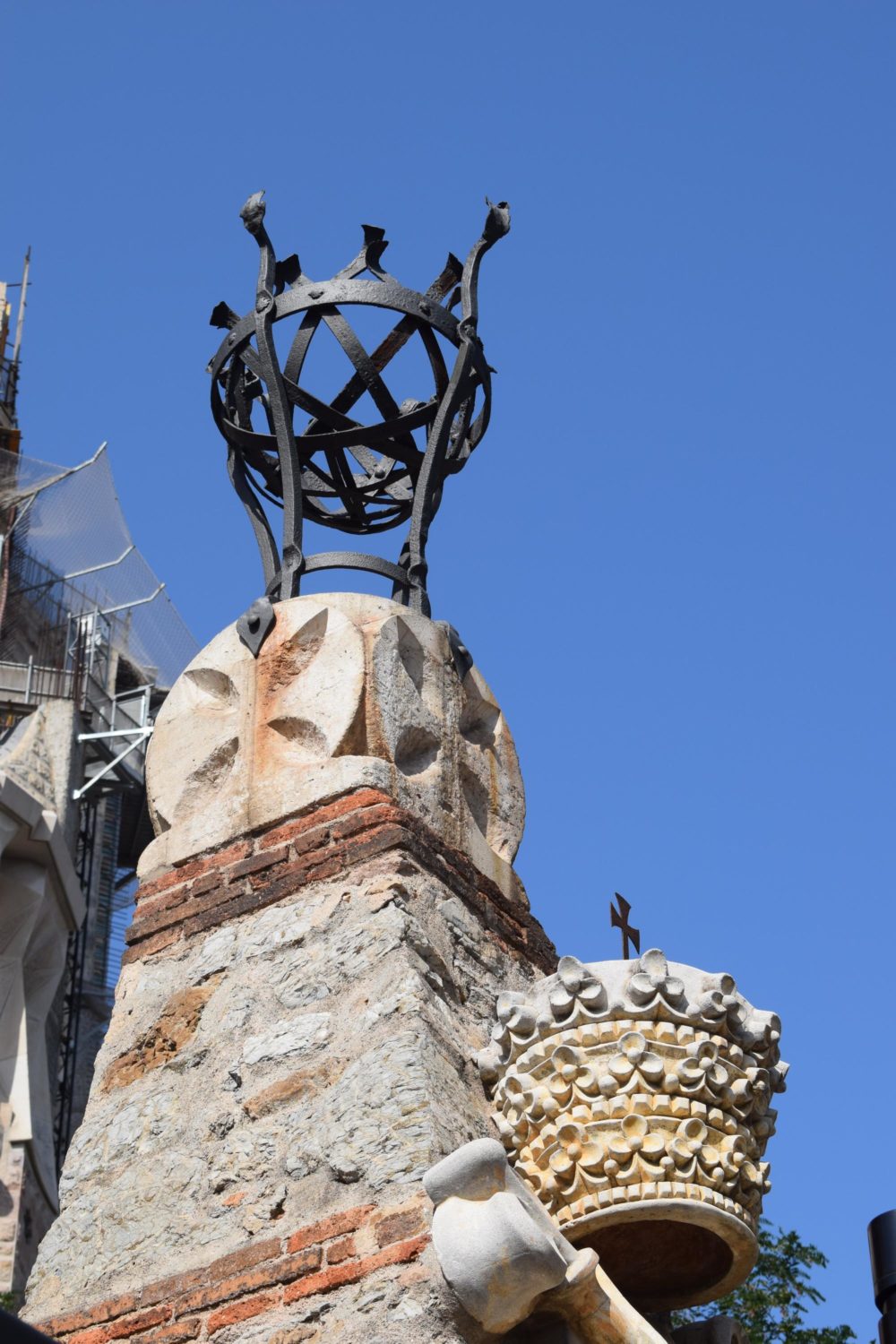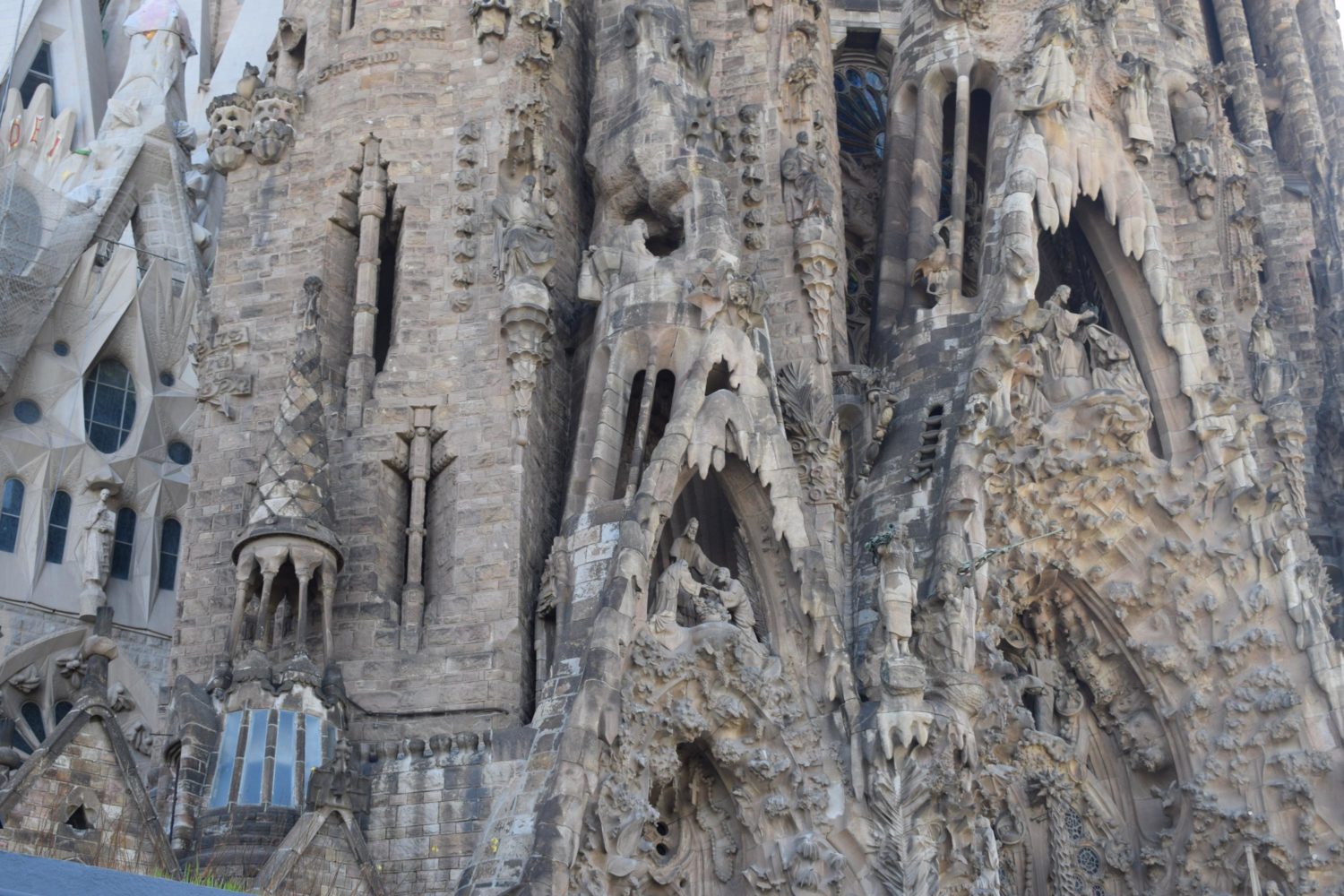 Back to Sabadell Nord for dinner
That was the last bonding we had with our friends before we parted the following day for Portugal. We had a great time walking around the market and had a good dinner courtesy of Alan and Susan in a nice restaurant. The seafood paella was really good and the spinach pizza was exquisite. Of course, a meal will never be complete without dessert. I had the best cheesecake in Spain here in Sabadell.