Our fourth day in Spain was well spent with the ascent at Pico Aneto, the third highest mountain in Spain at 3404 masl and is the highest mountain in the Pyrenees.  This is one of the mountains I've been that never requires any climb permit. The cold temperature outside the apartment didn't hinder us from making this dream into reality. We had planned for this for over 7 months after I met Omar, Roxana, and Pedro at Mt. Toubkal in Morocco.
It was past 4 in the morning of July 18, 2019, when we drove from Benasque town to Llanos del Hospital in less than 20 minutes. From there, we started the hike under the moonlit cold flat trails. We're almost near the Refugio la Renclusa when we spotted a fire salamander along the trail. It was my first time to saw that beautiful creature. So fragile that it slowly crawled on the ground trying to hide.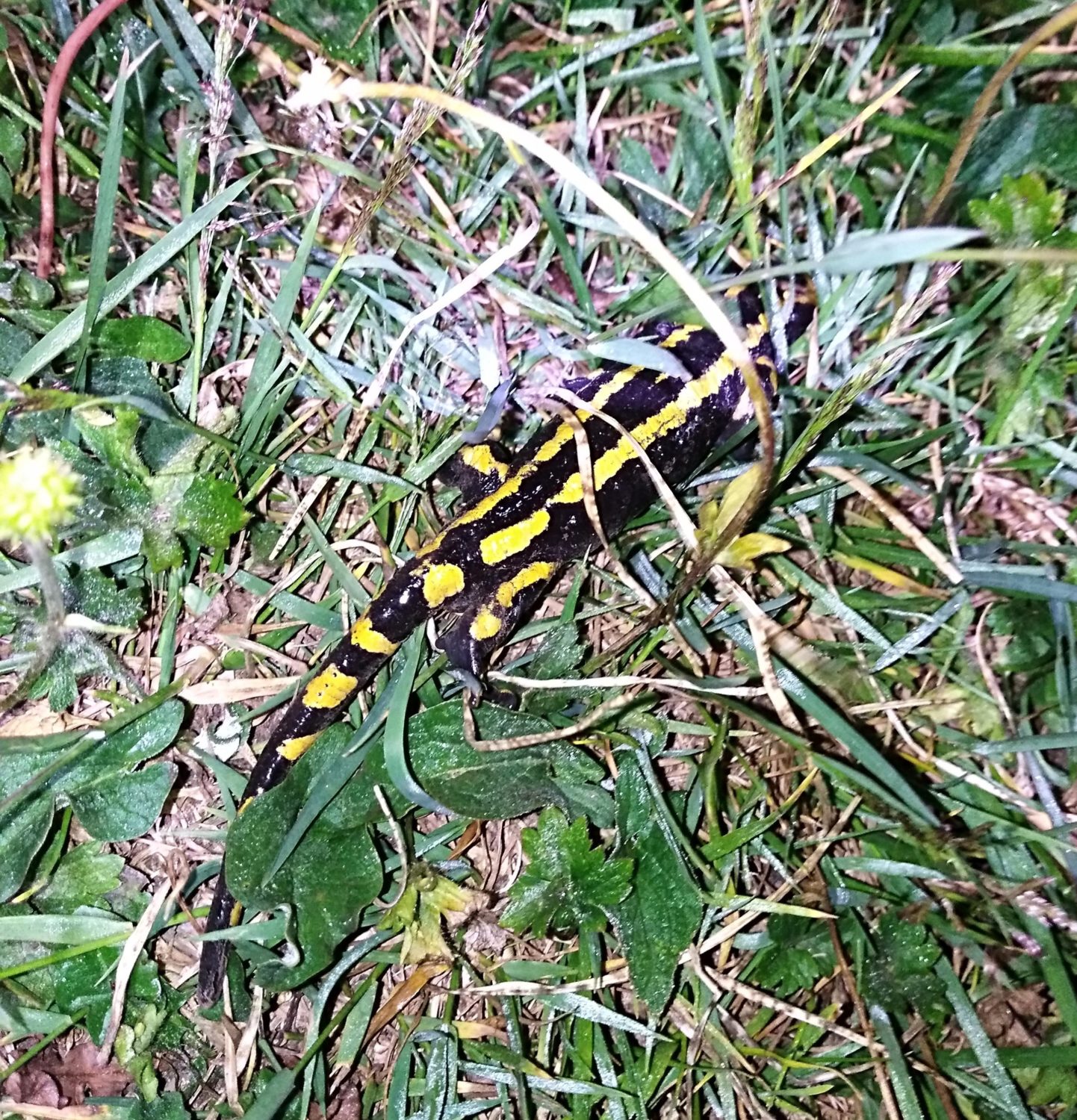 Advancing at 2140 masl, we reached the Refugio la Renclusa and passing by that refuge was the start of the real climb. Boulders of different sizes meet you along the trails. It was almost light so we can see the gorgeous landscape around with few waterfalls, lakes, prominent peaks, patches of glaciers and delicate wildflowers ready to bloom anytime.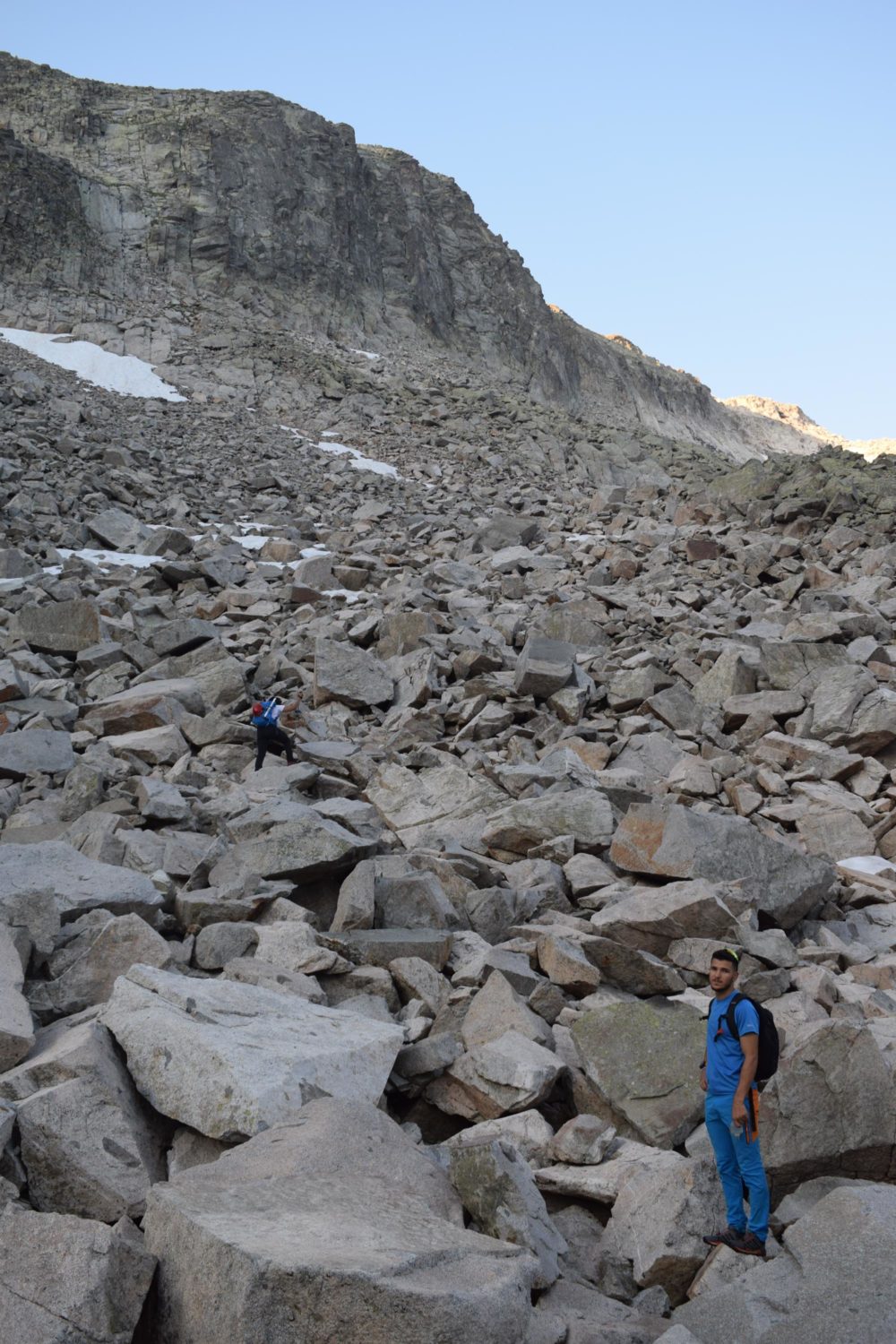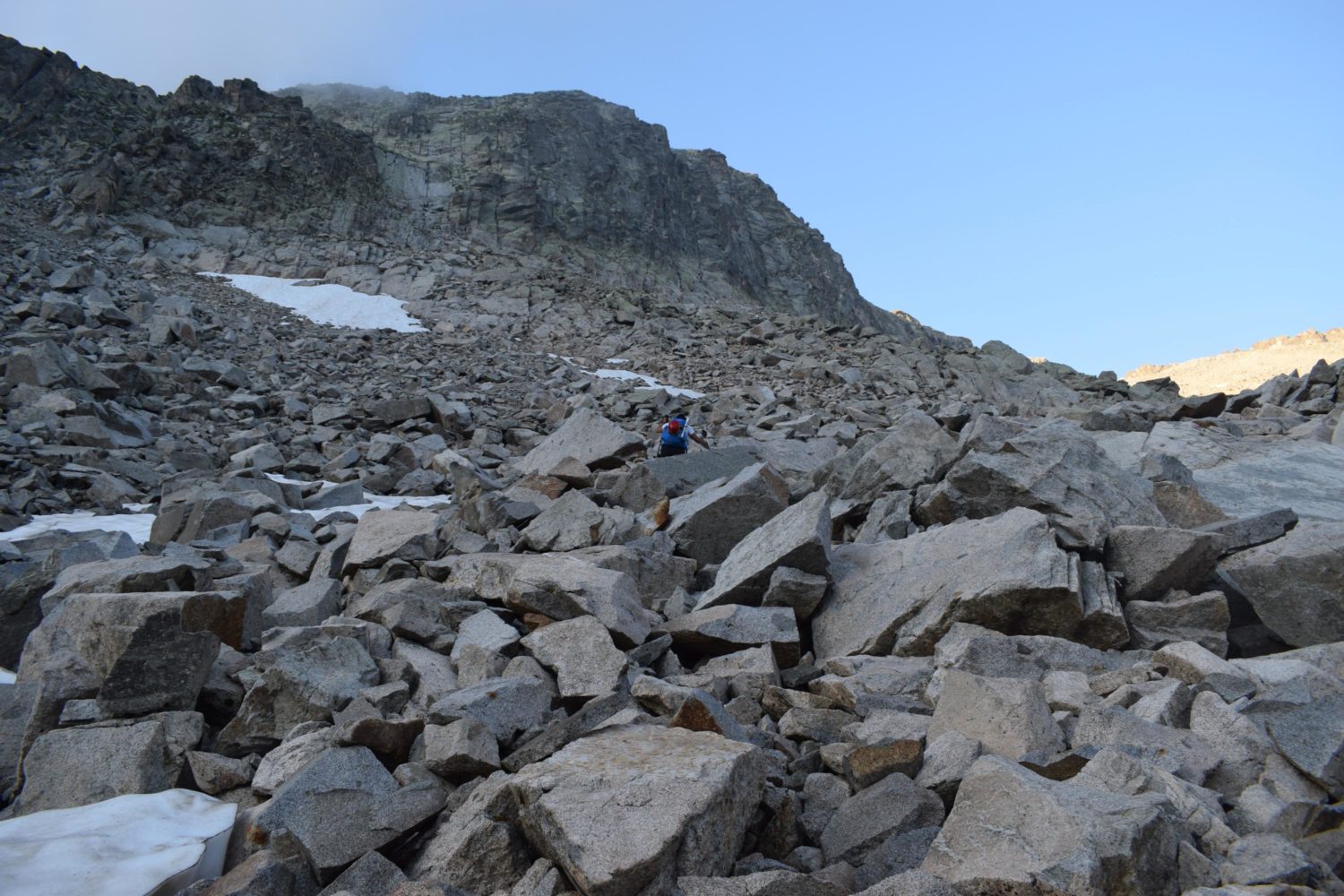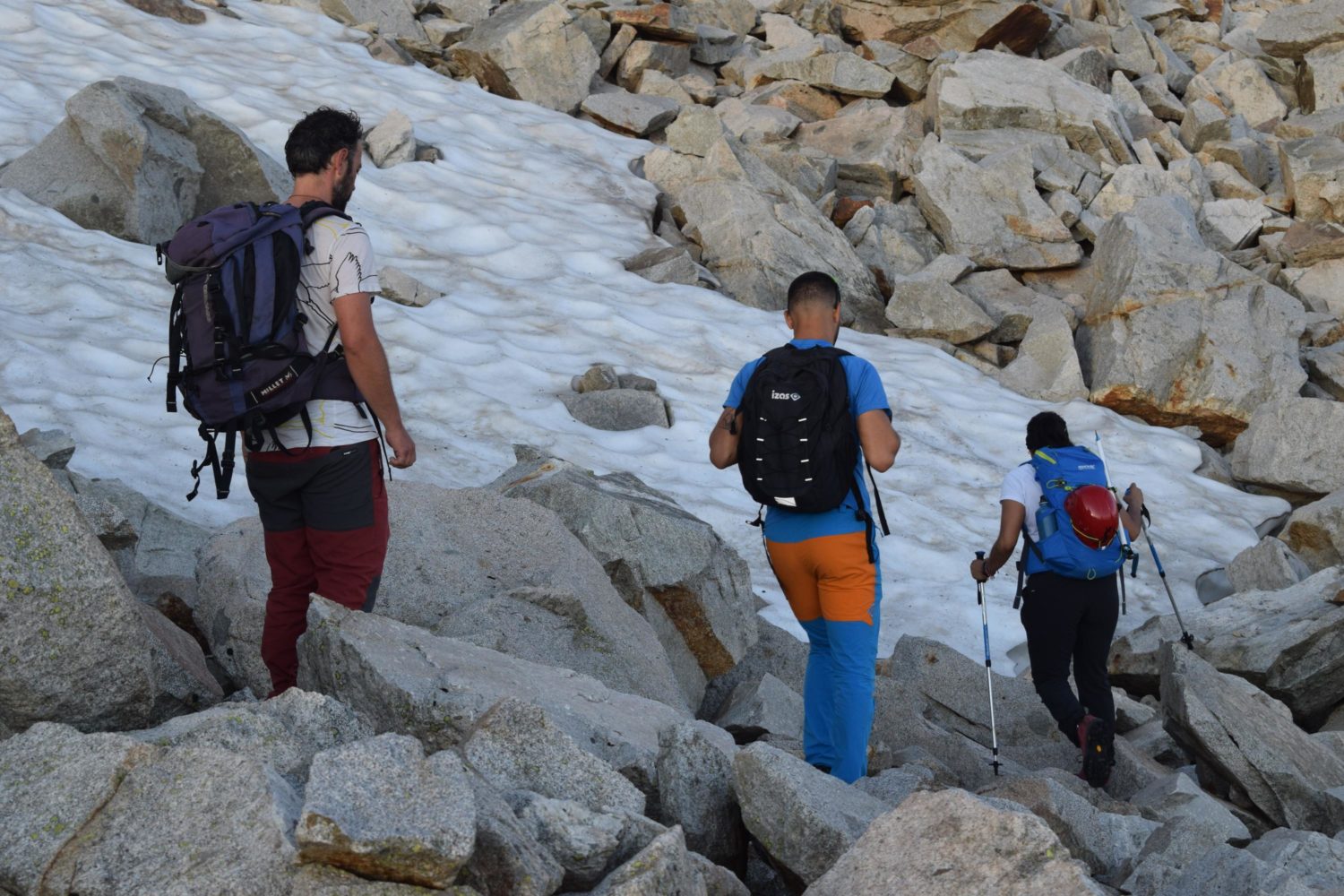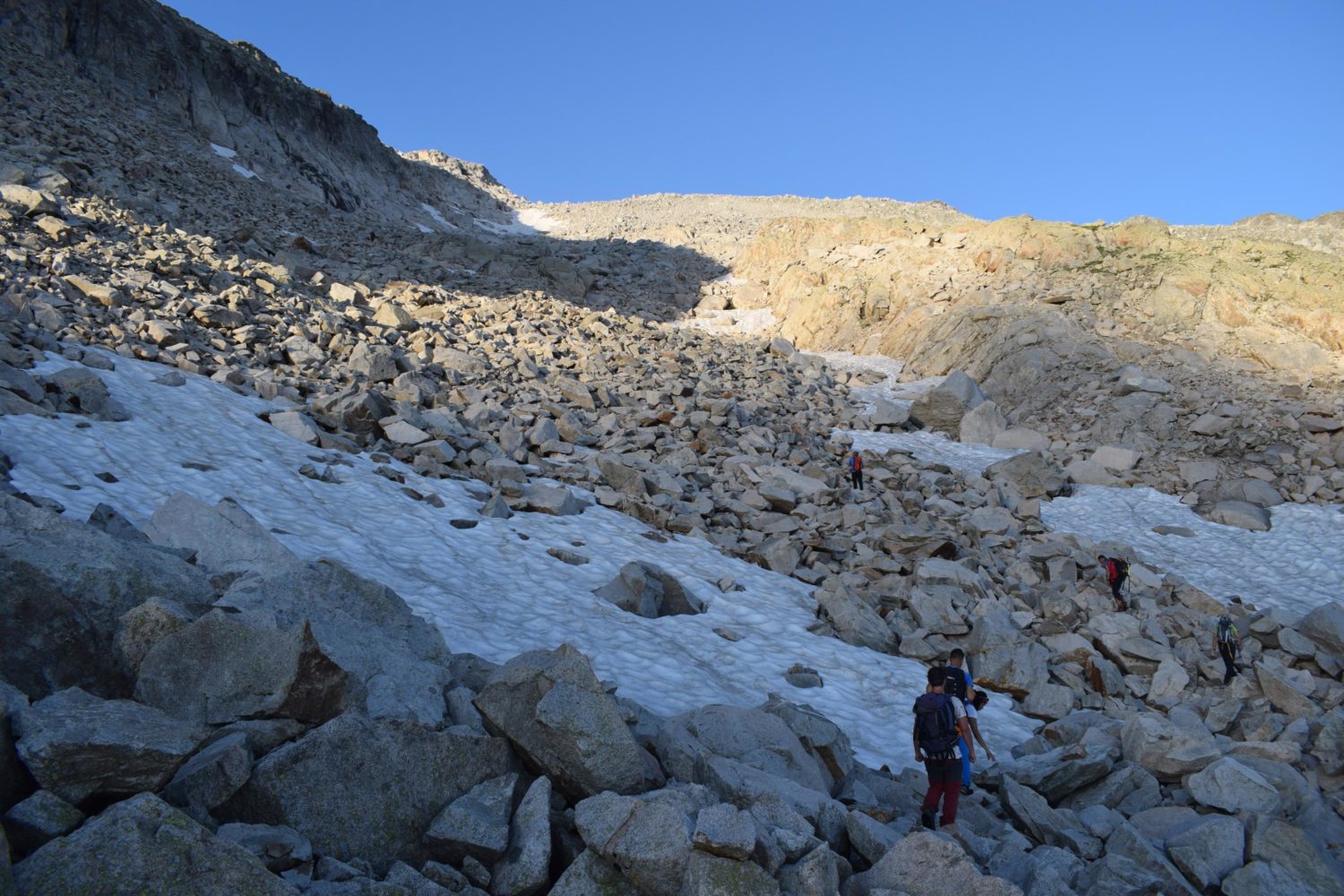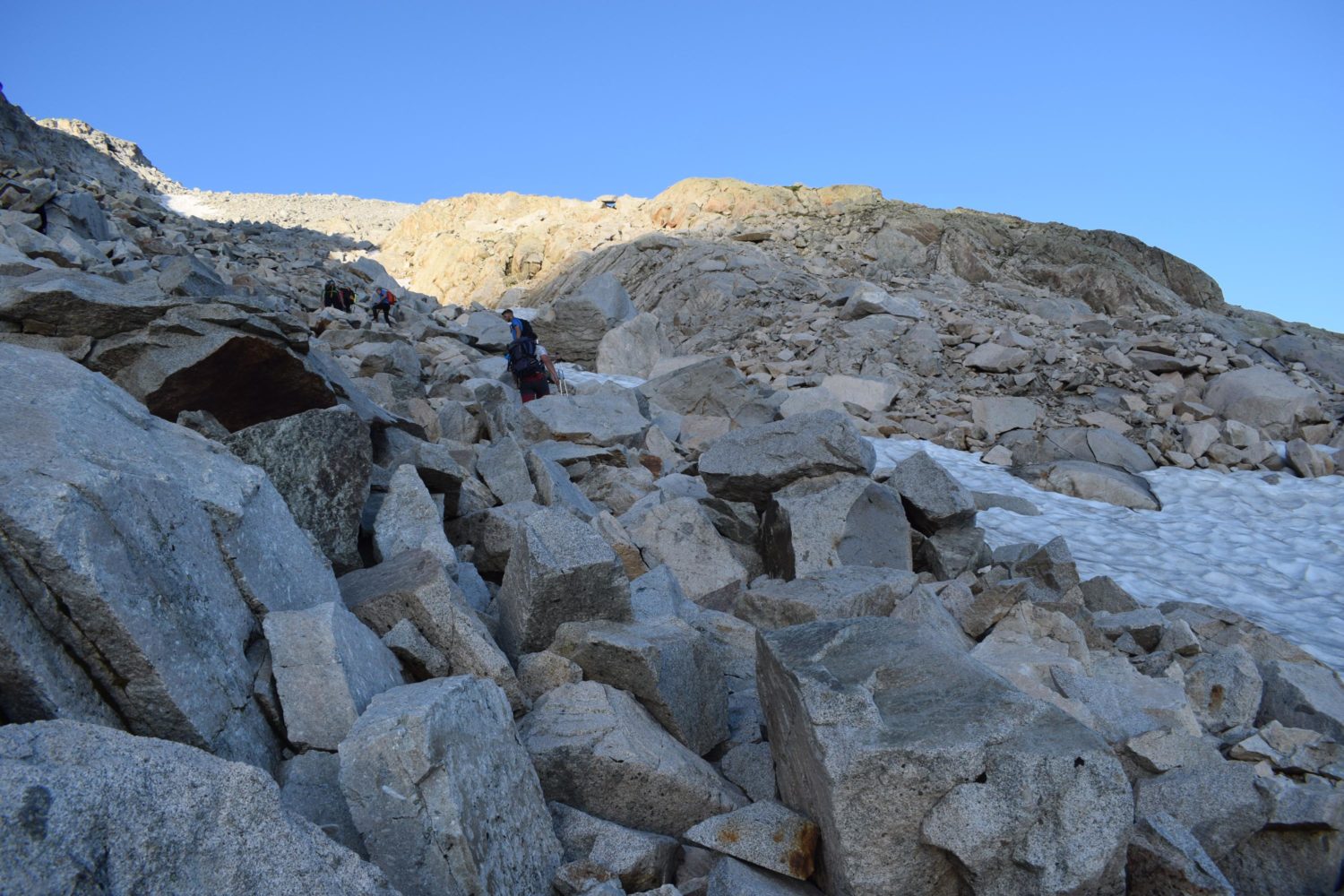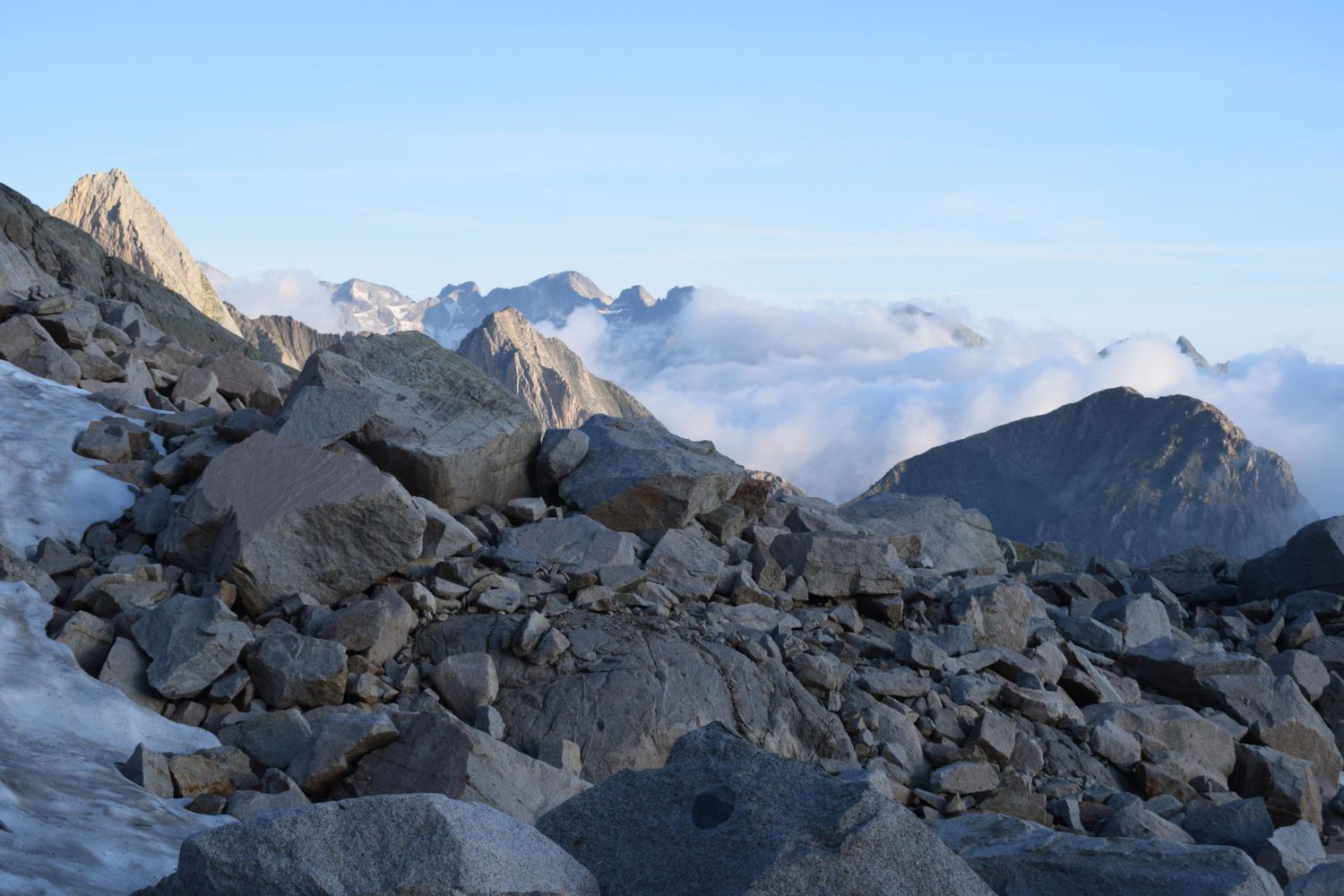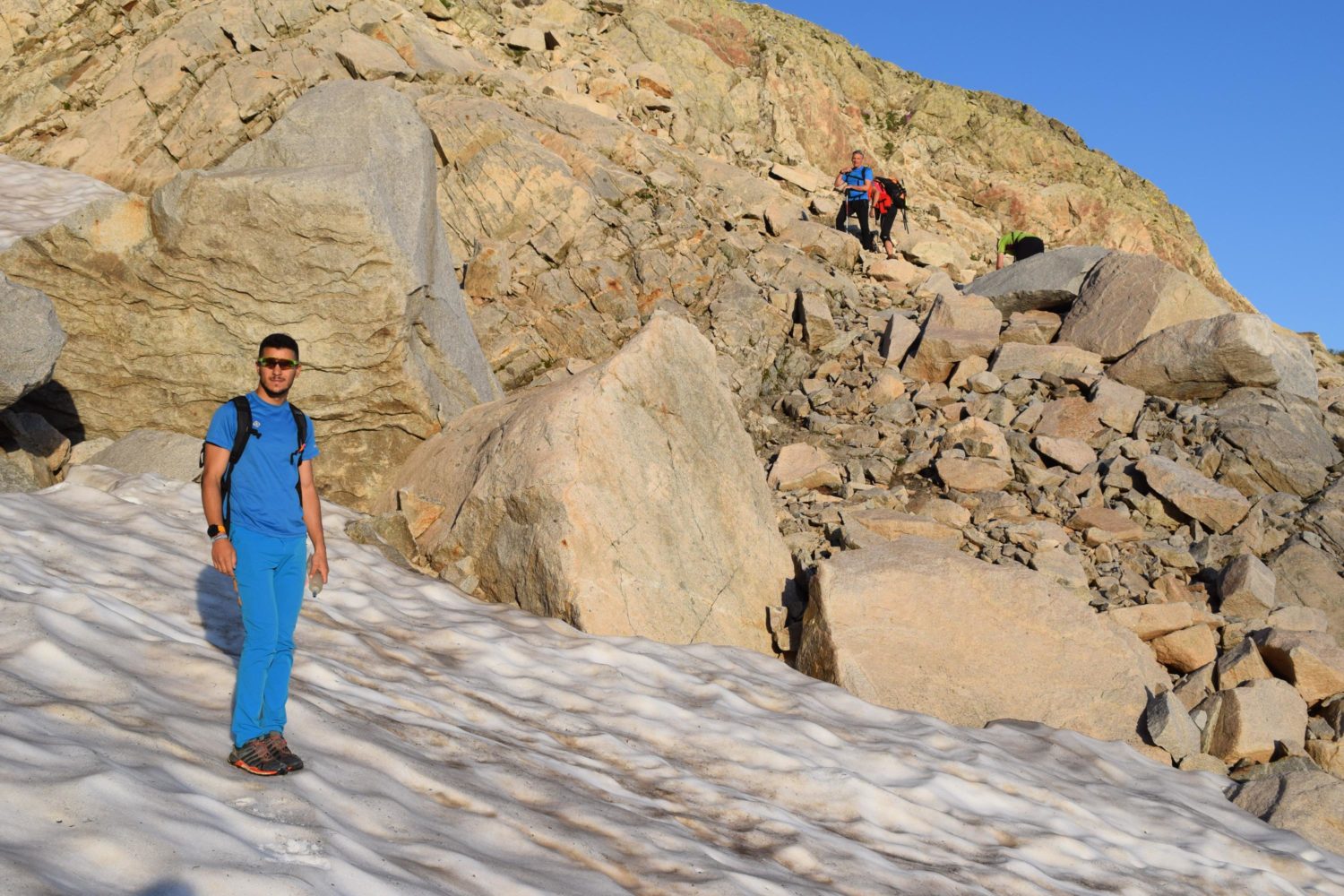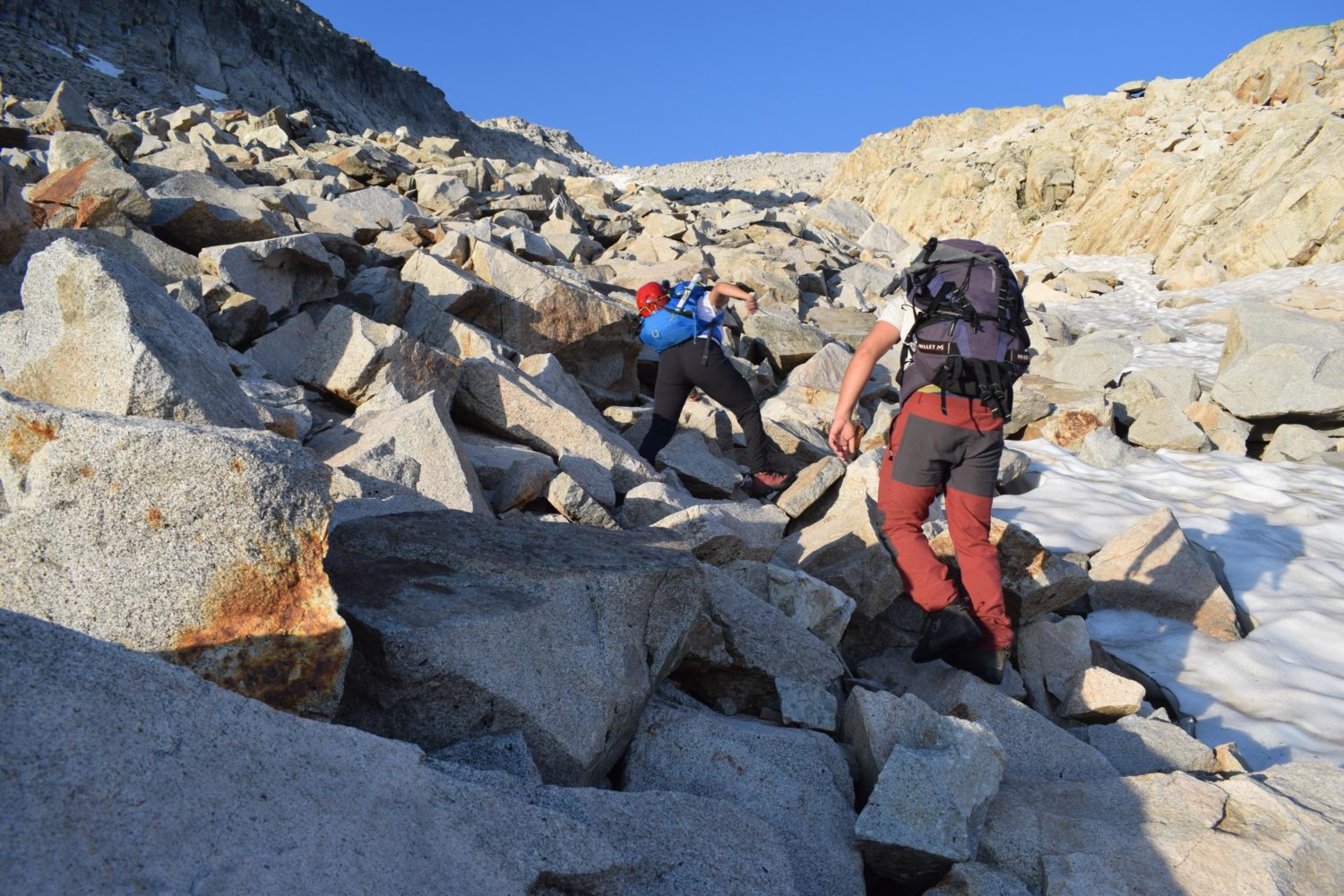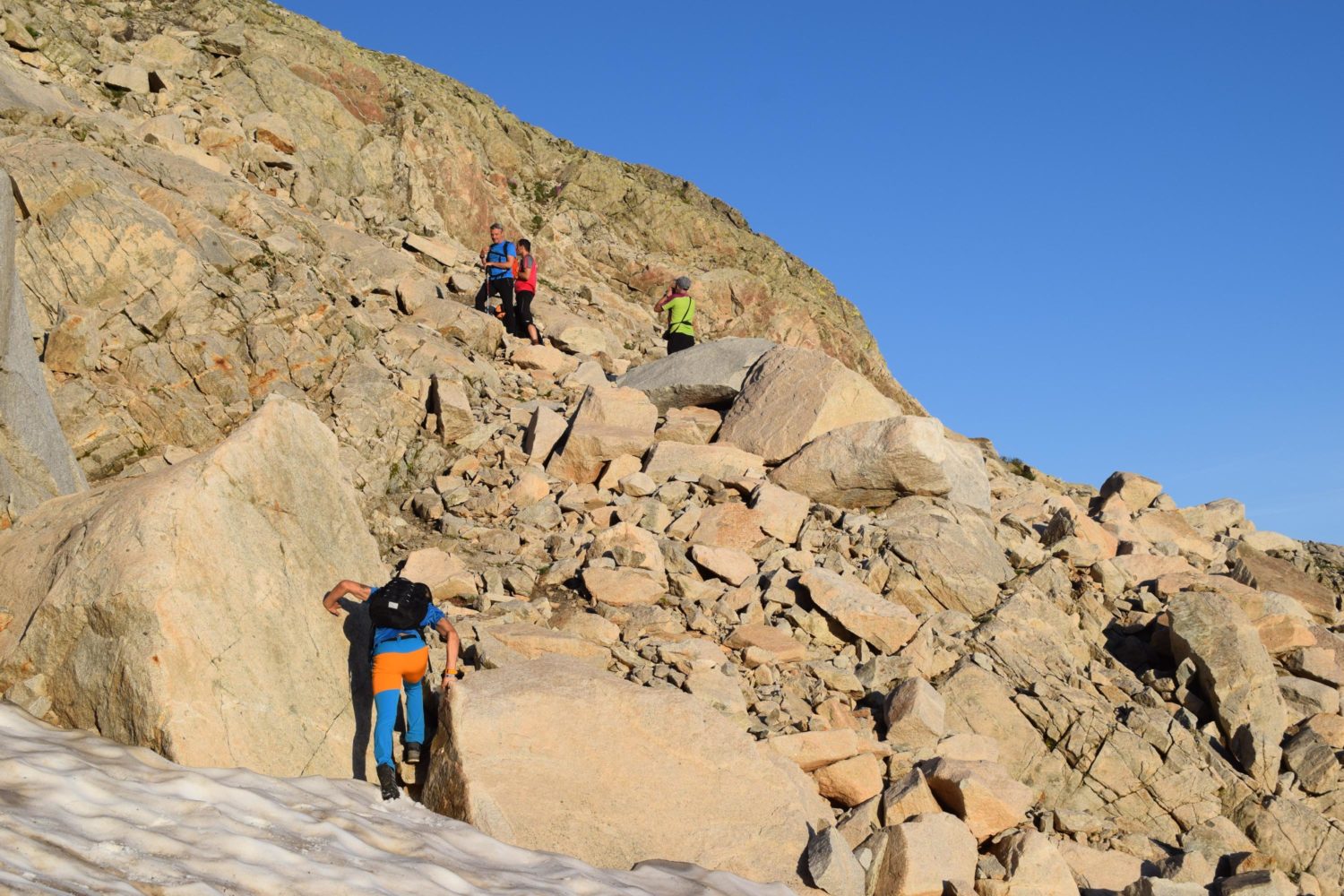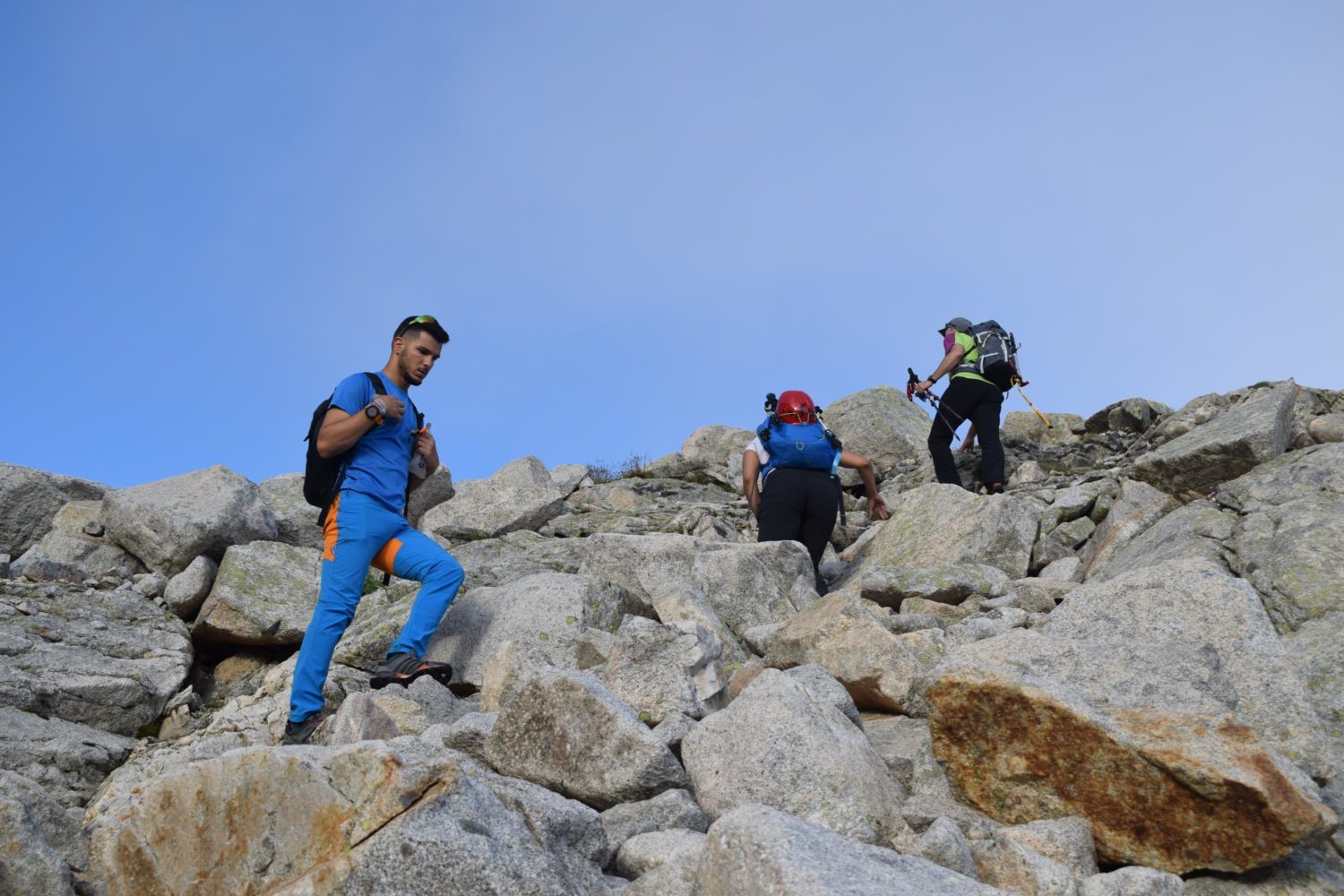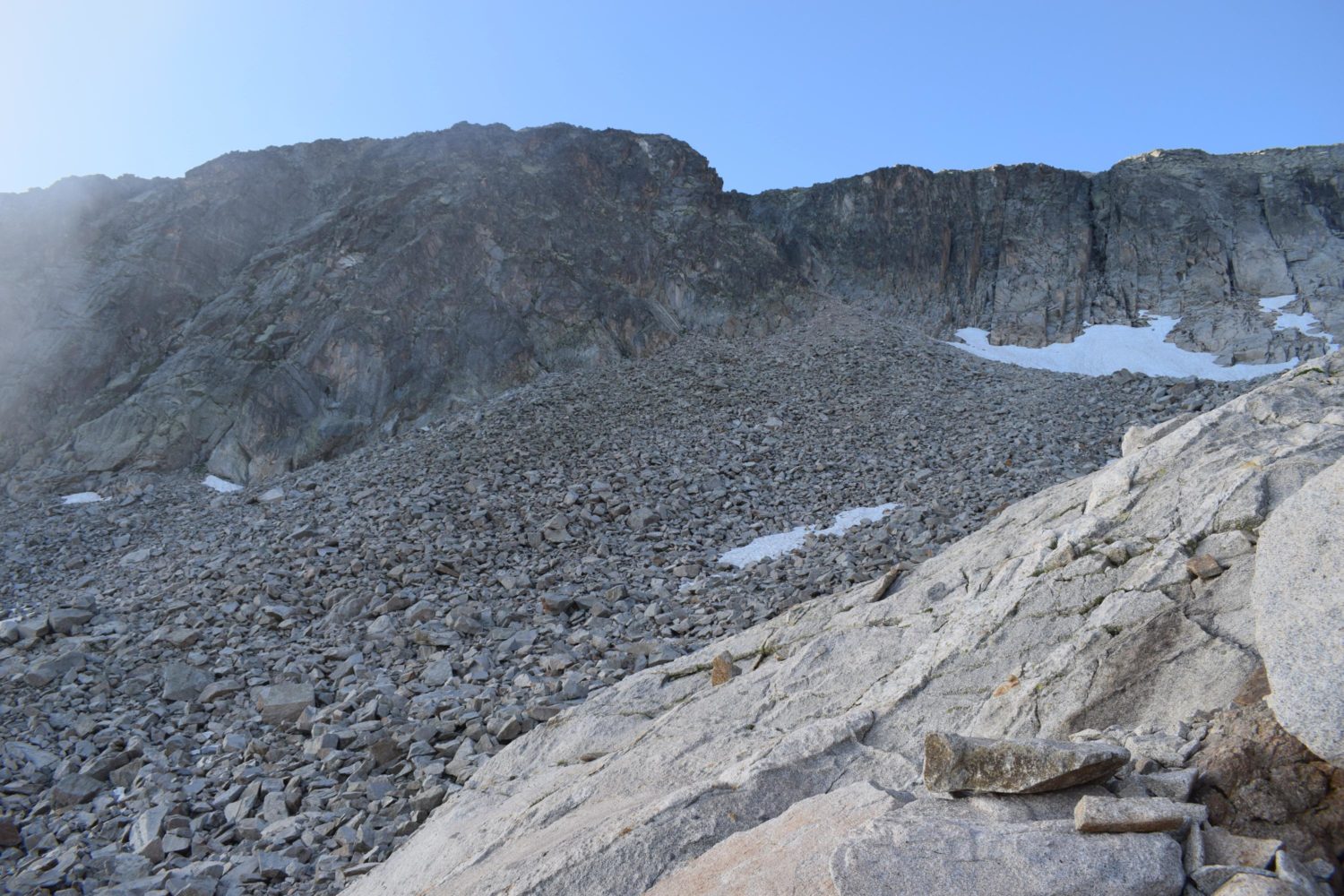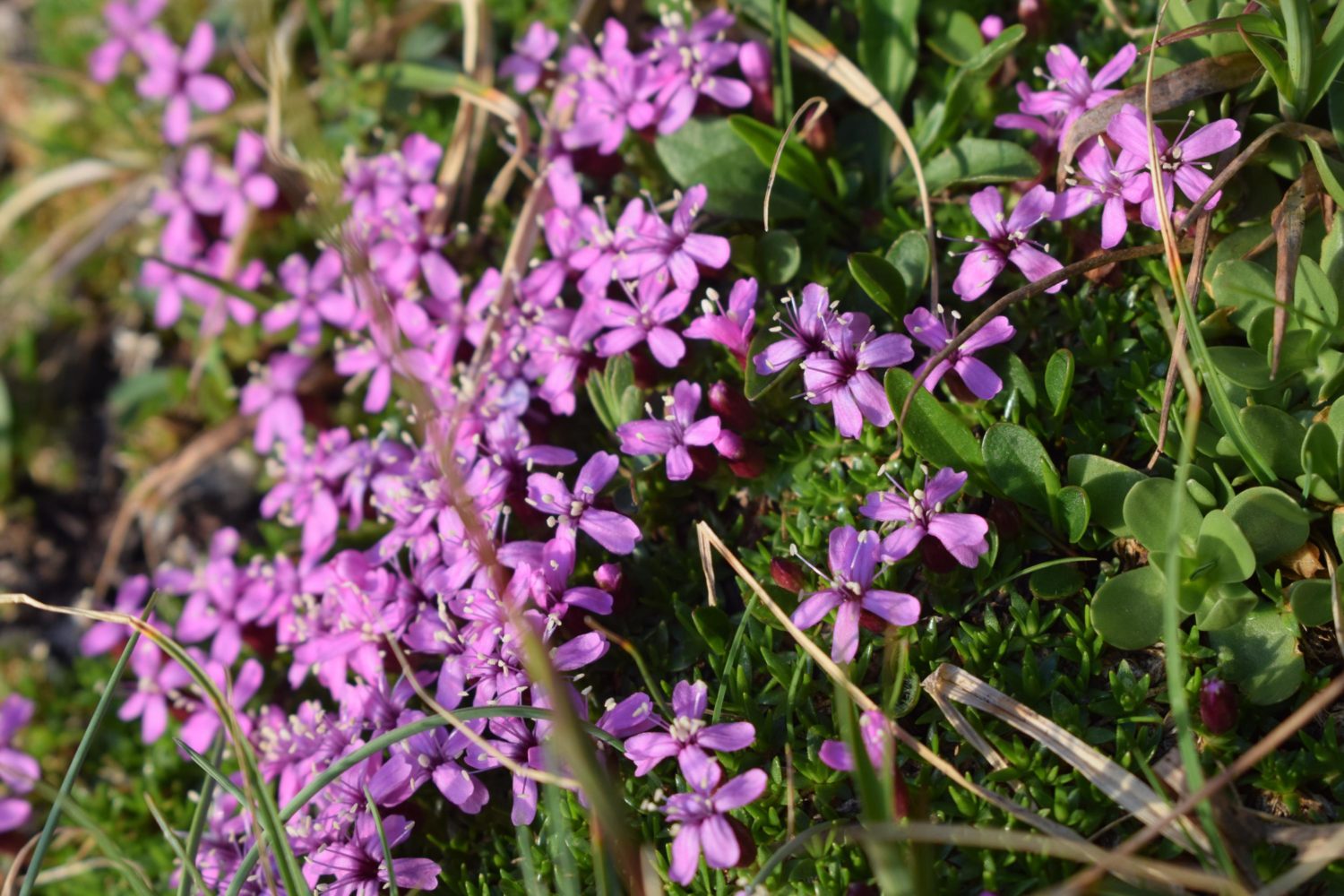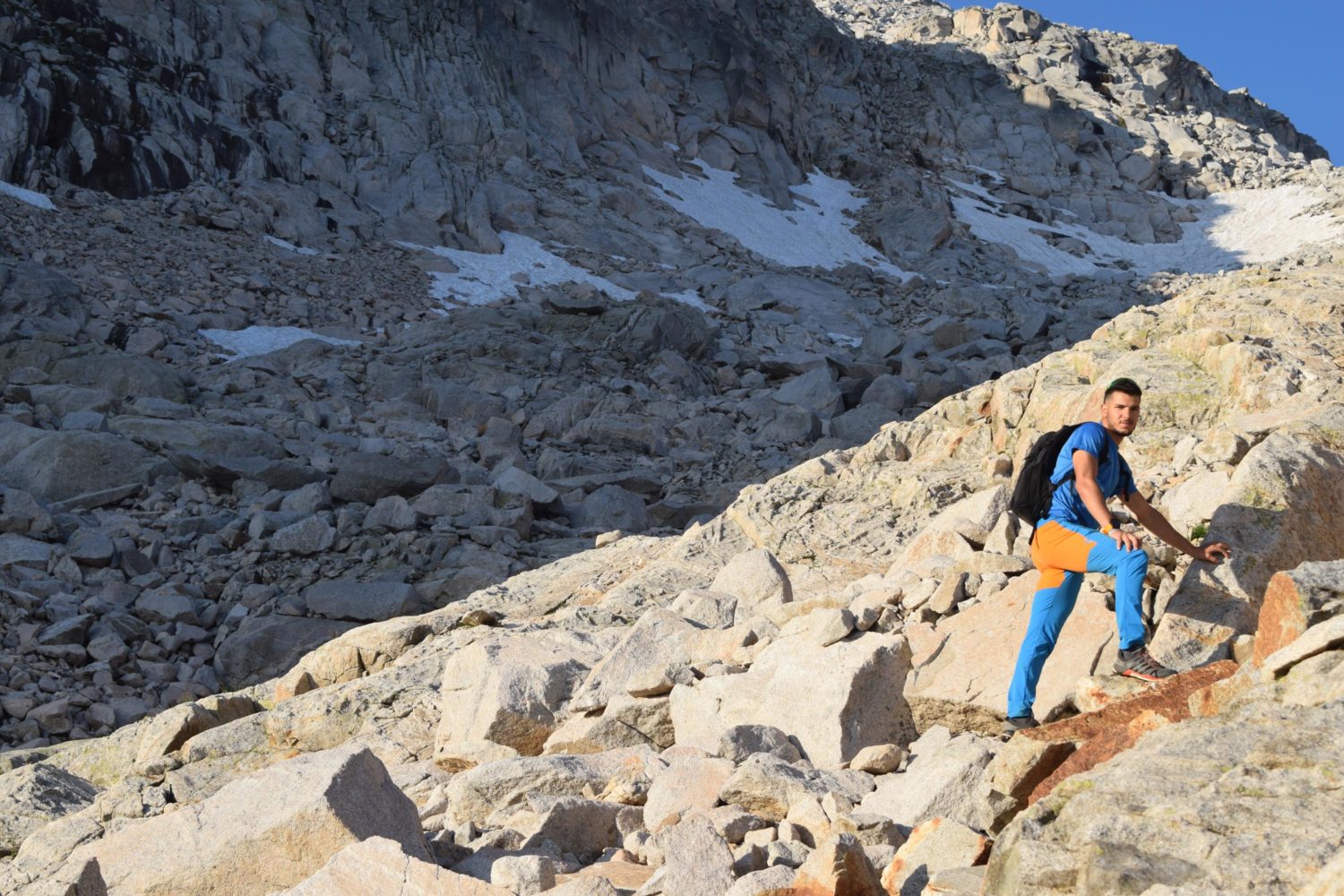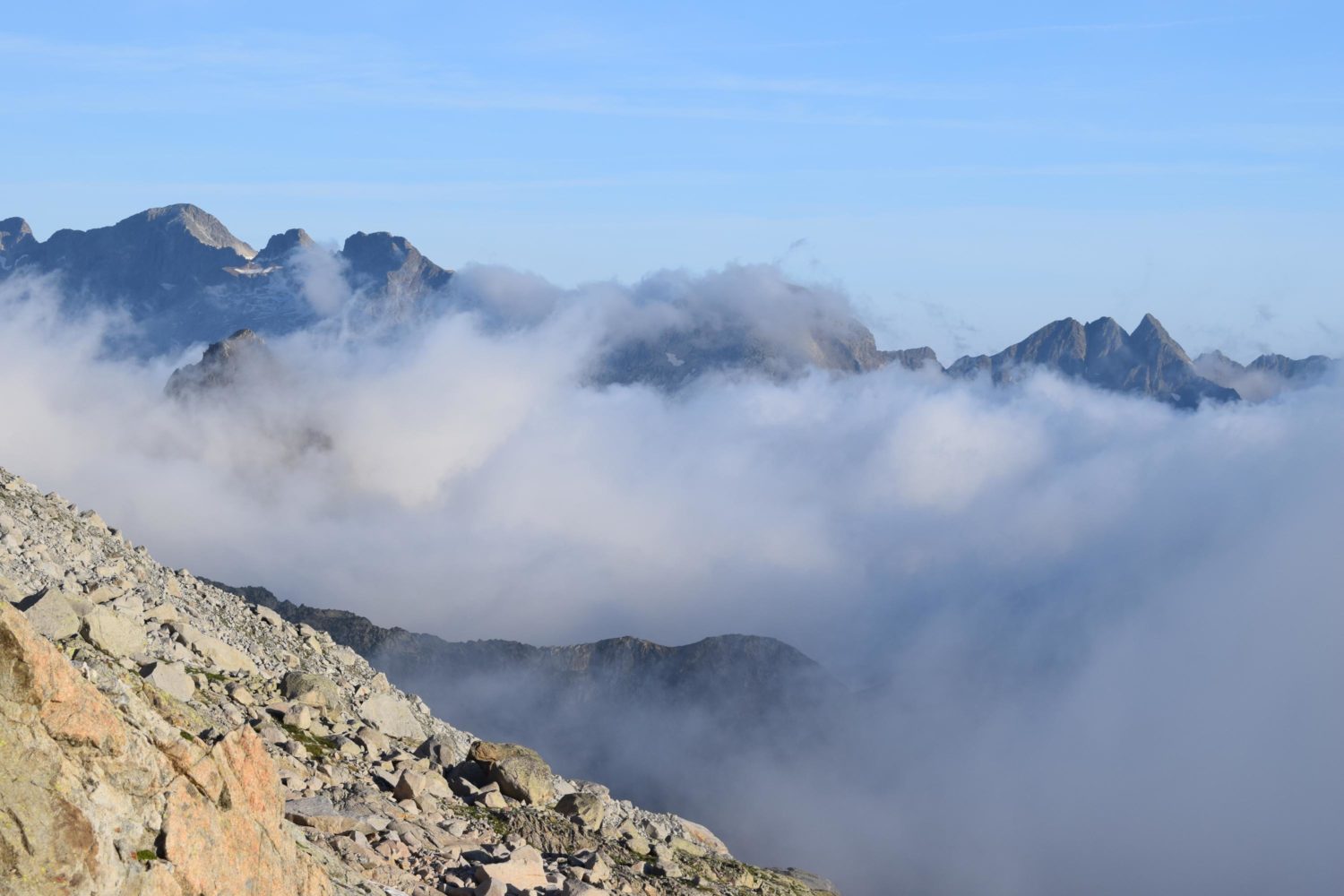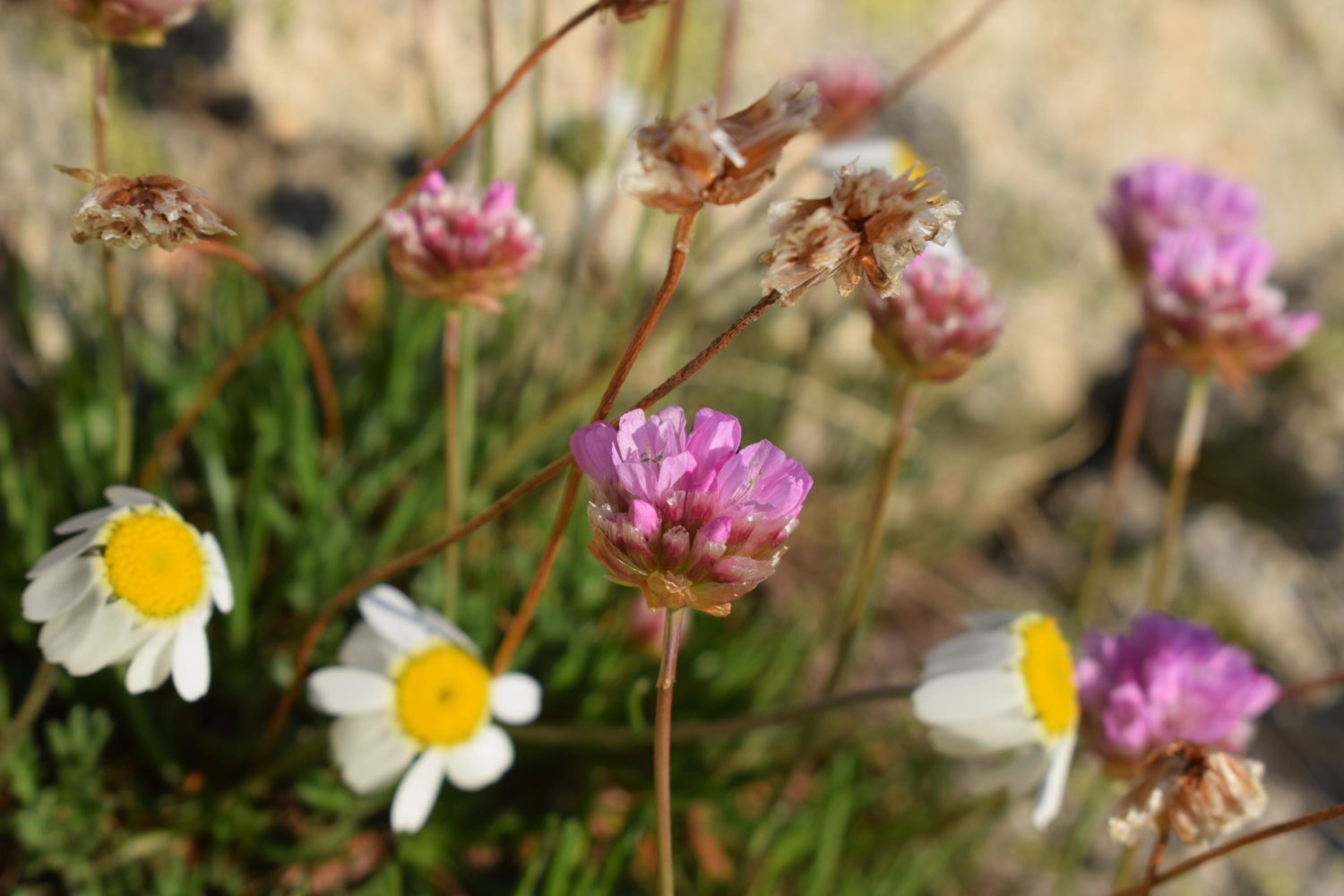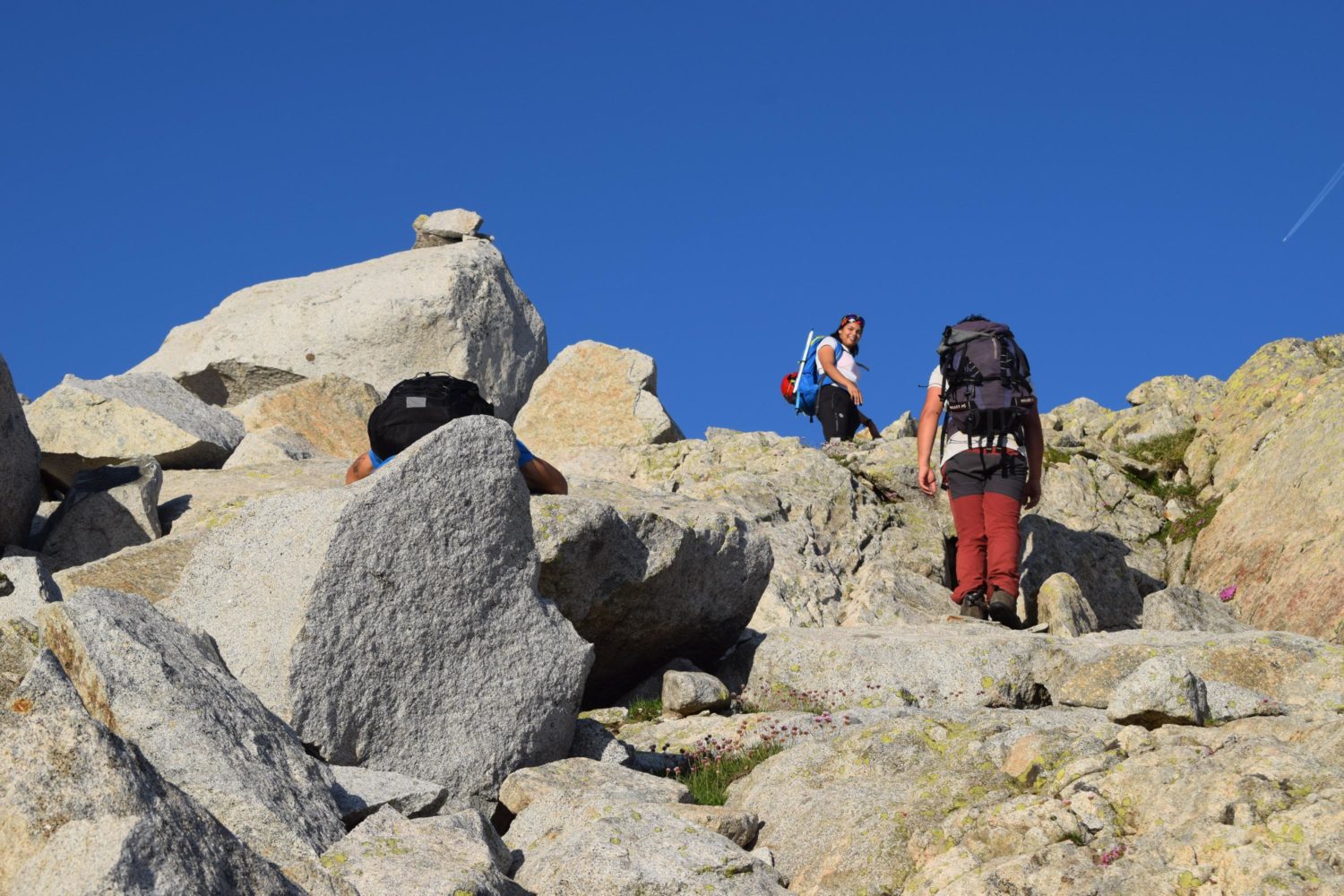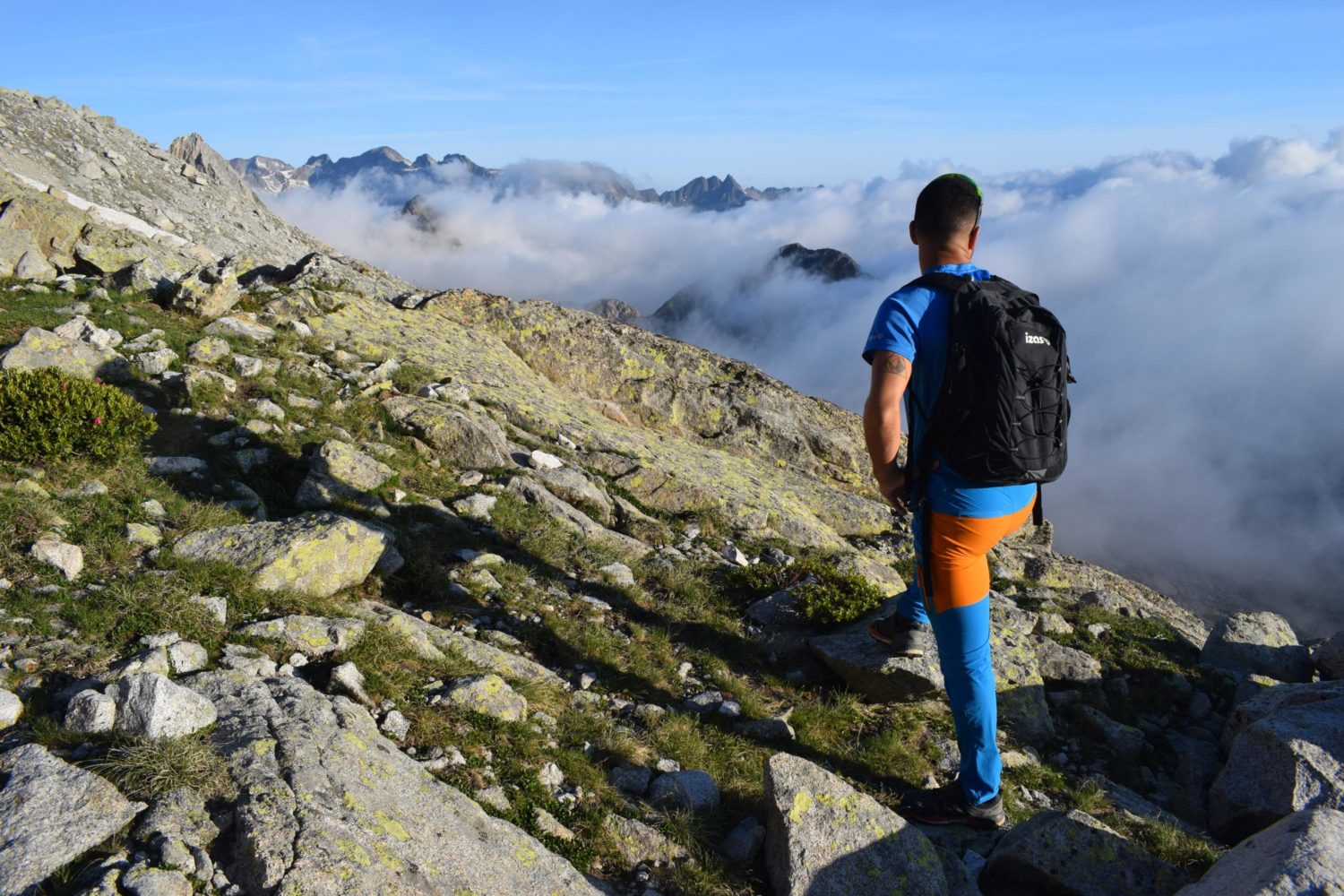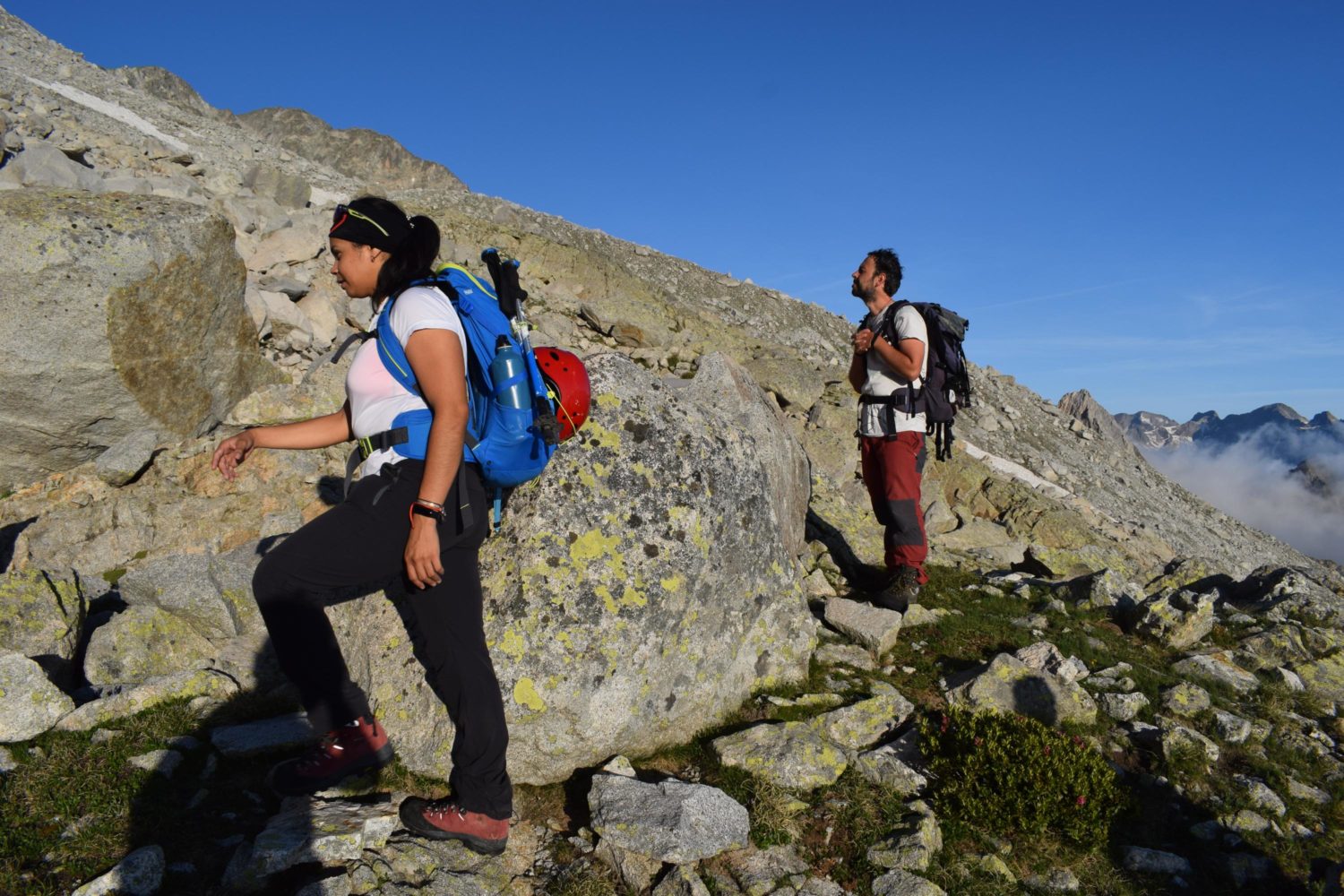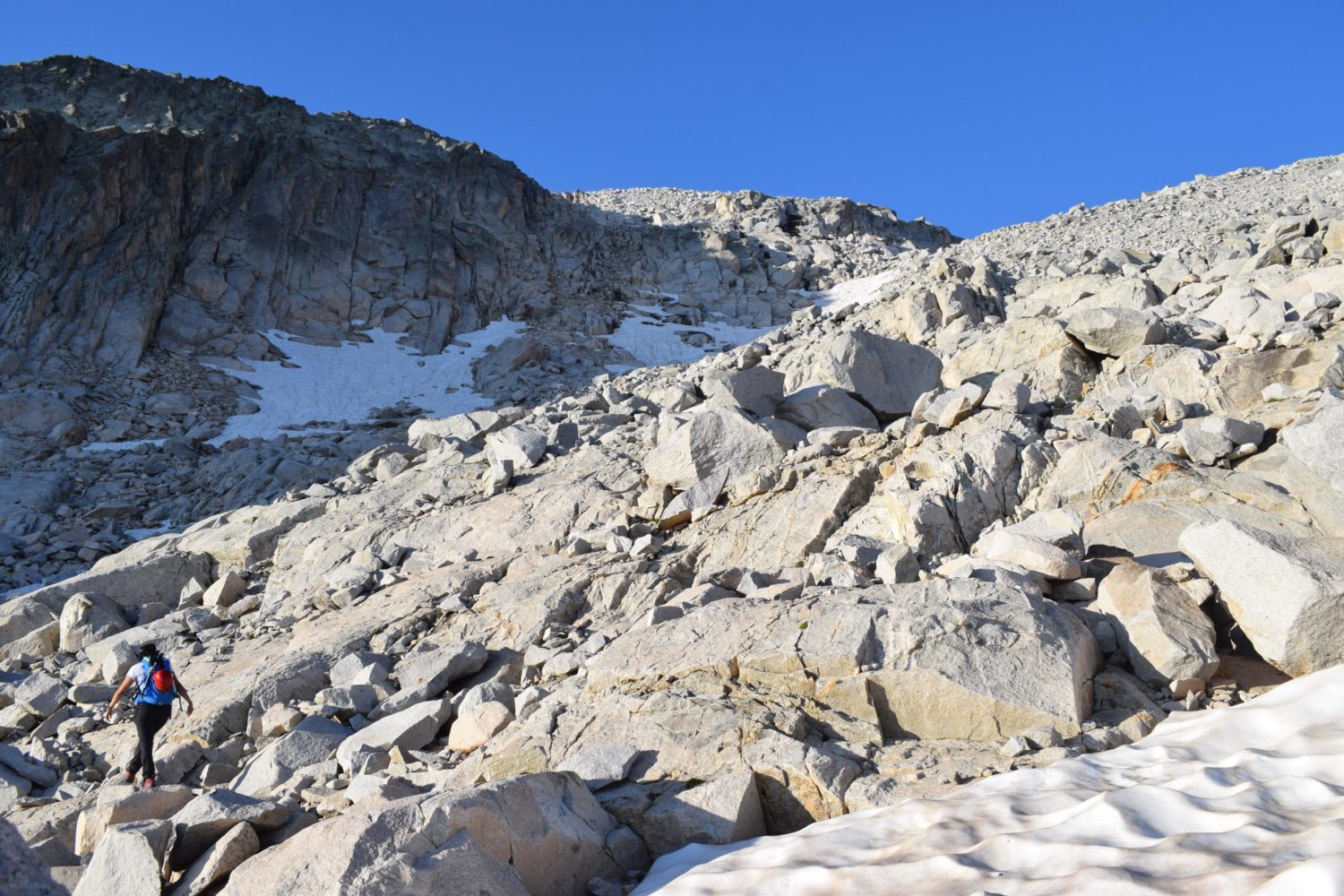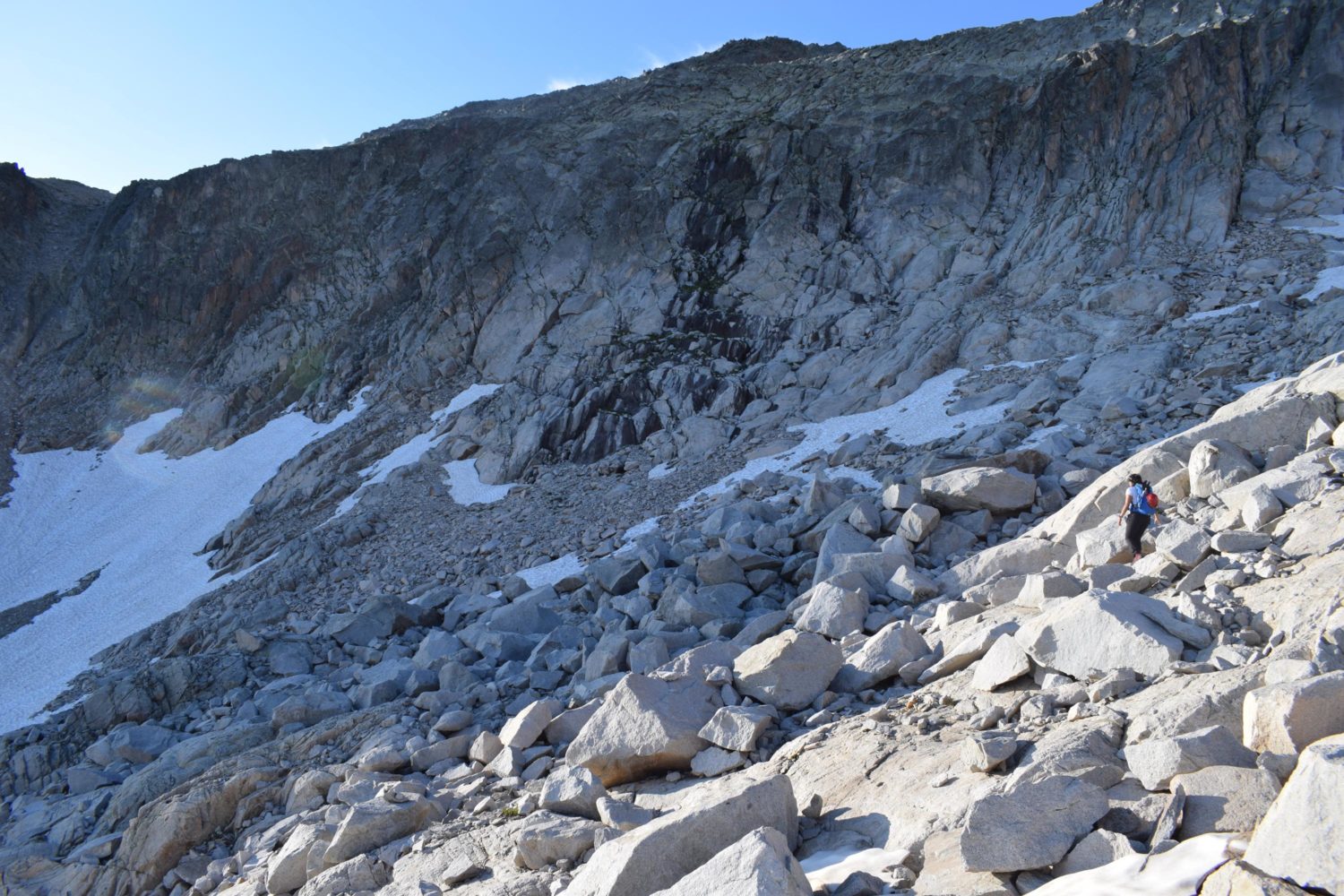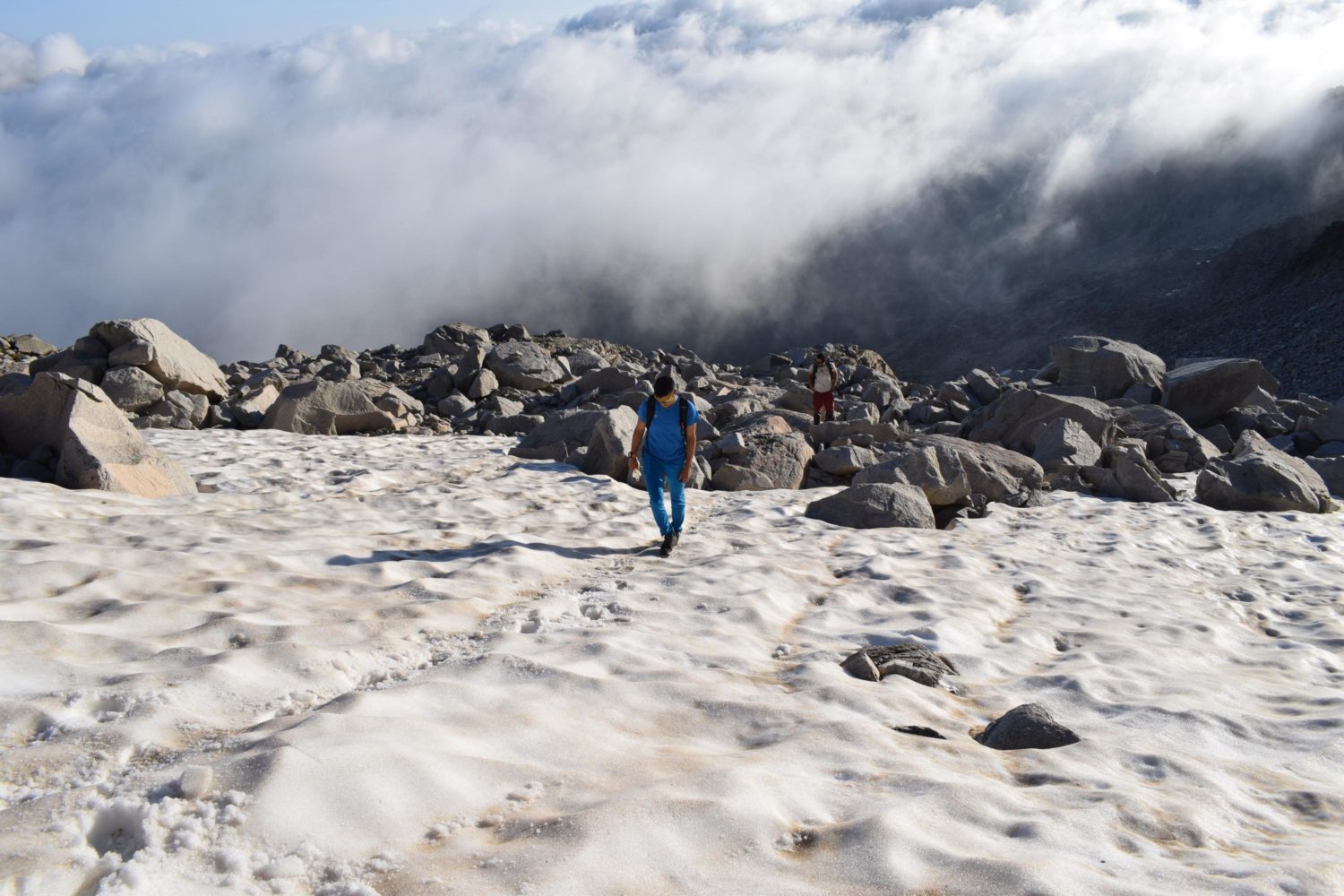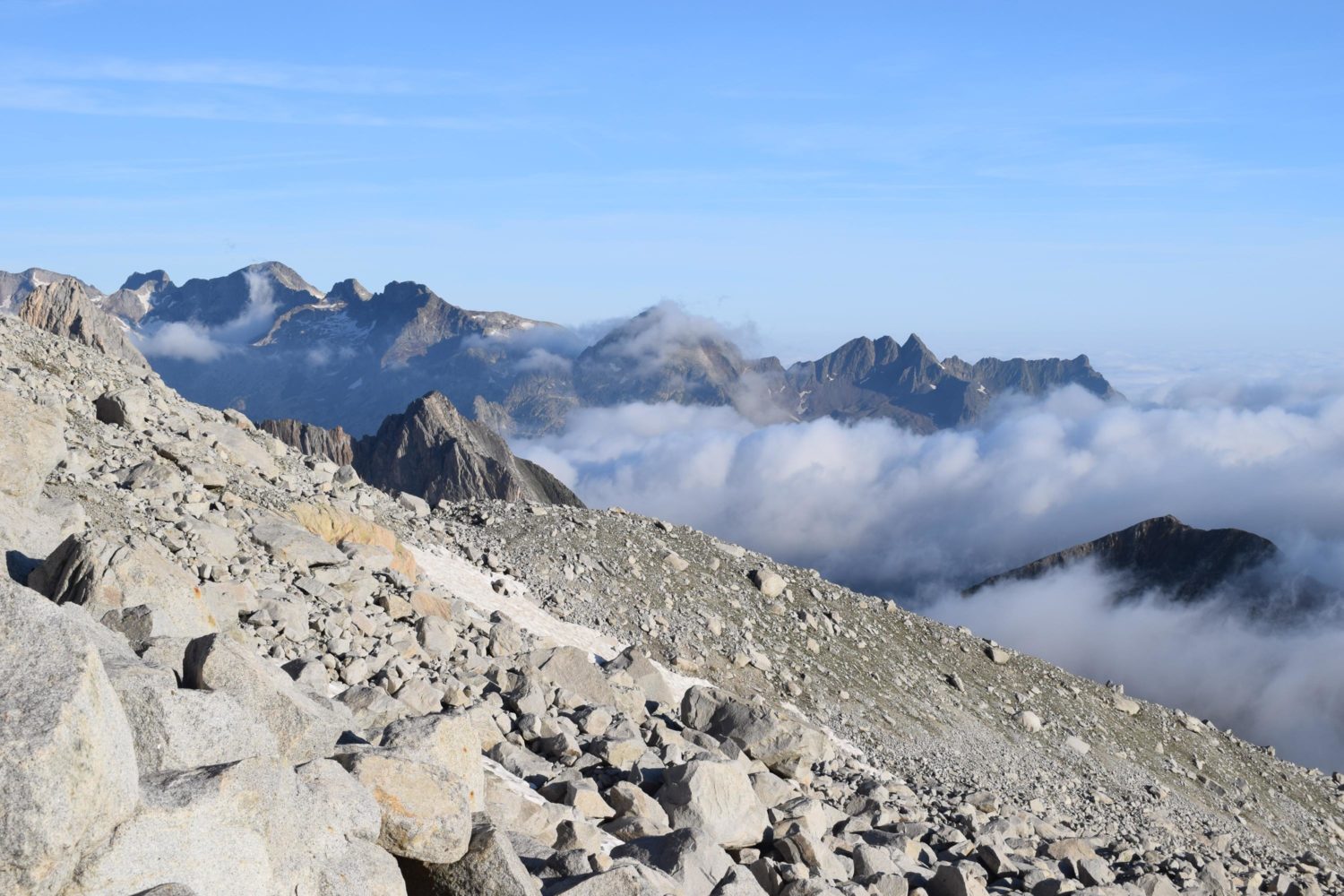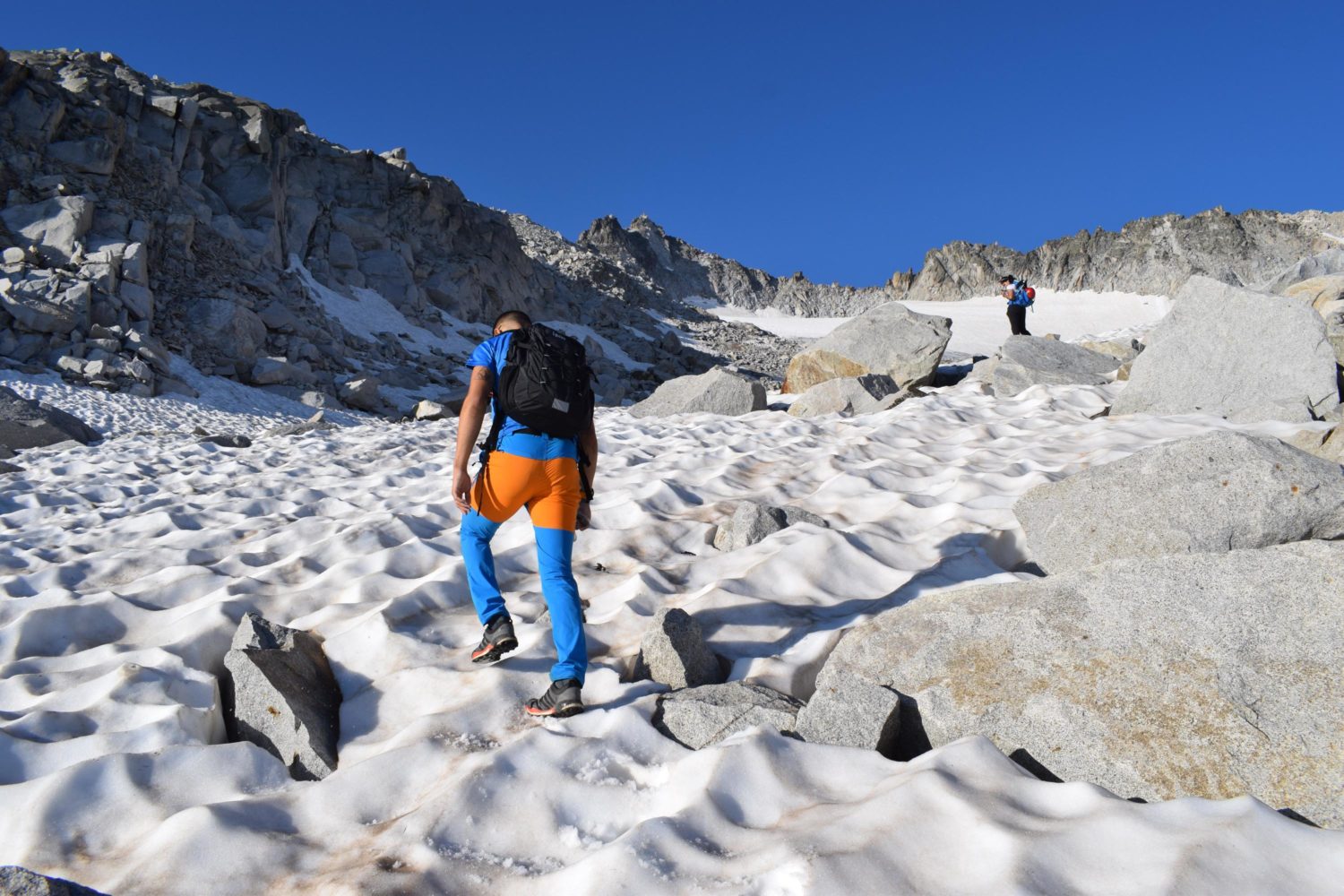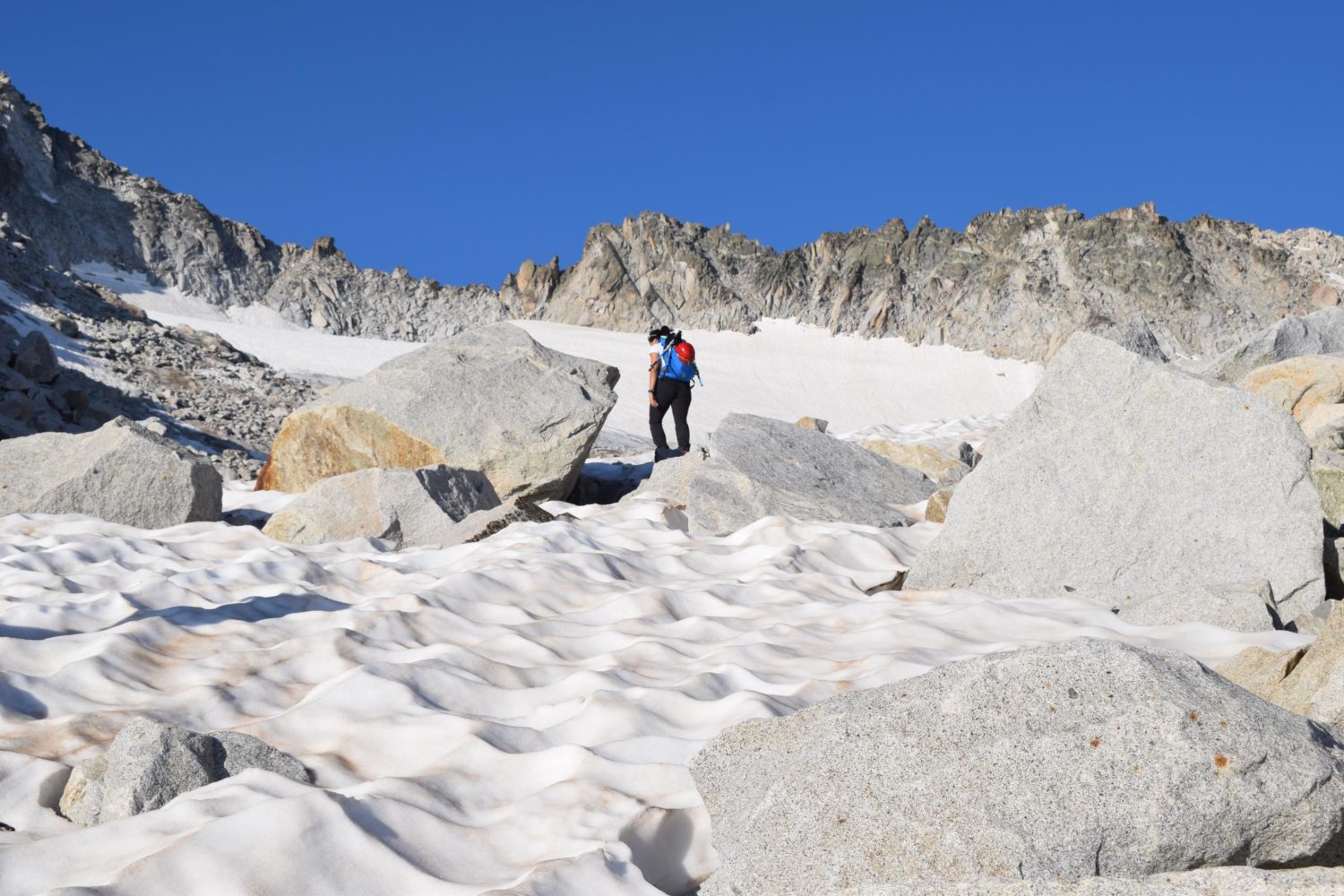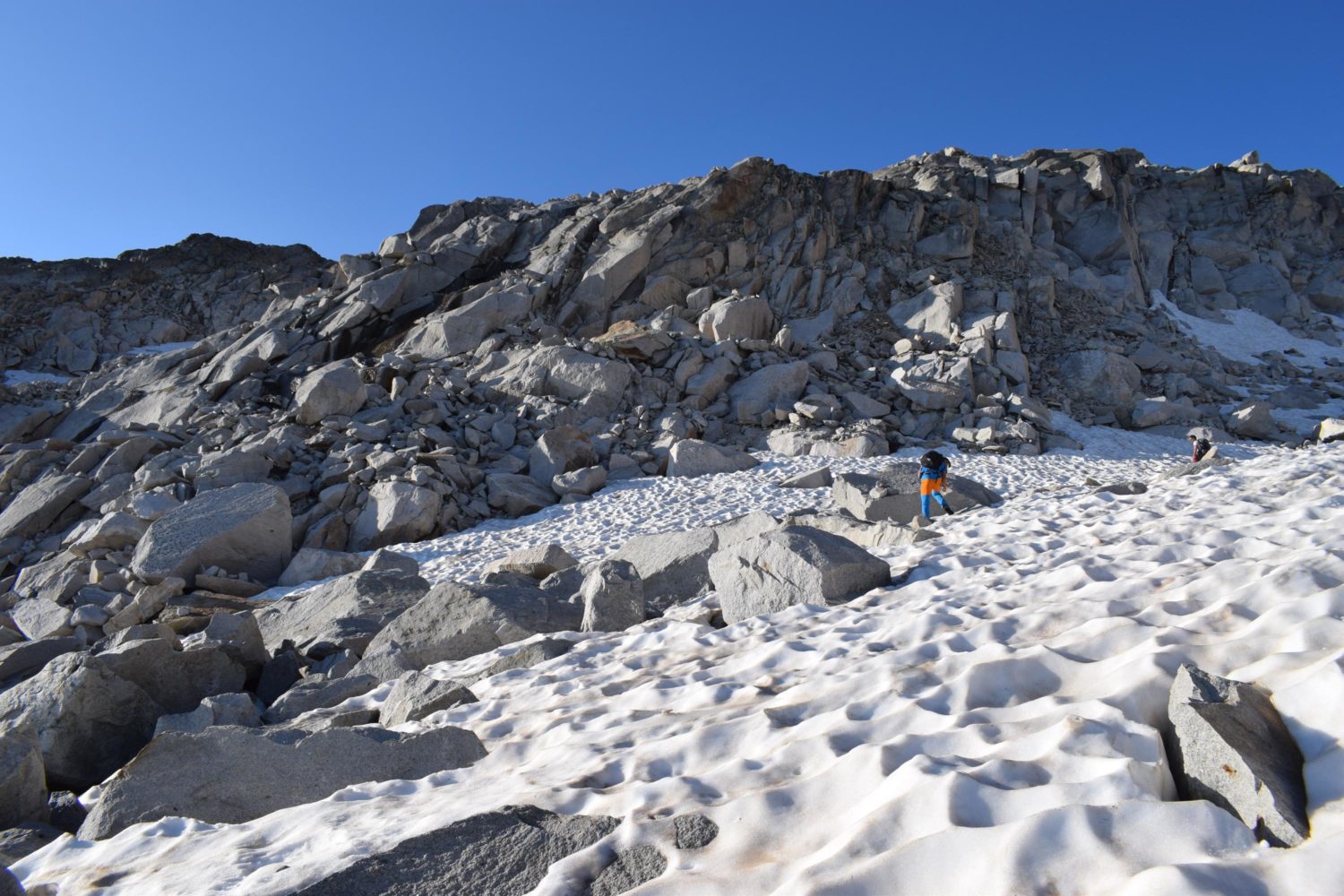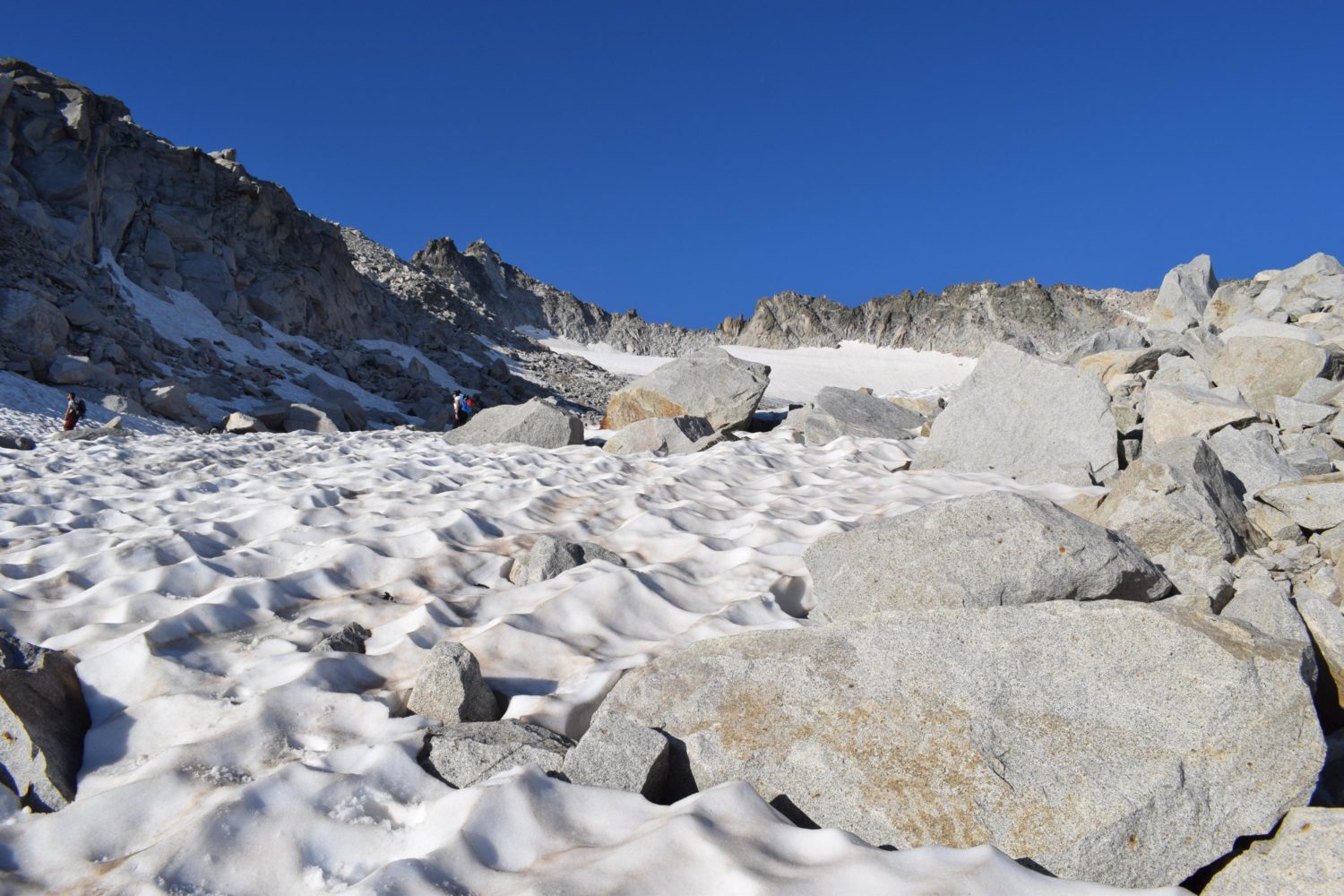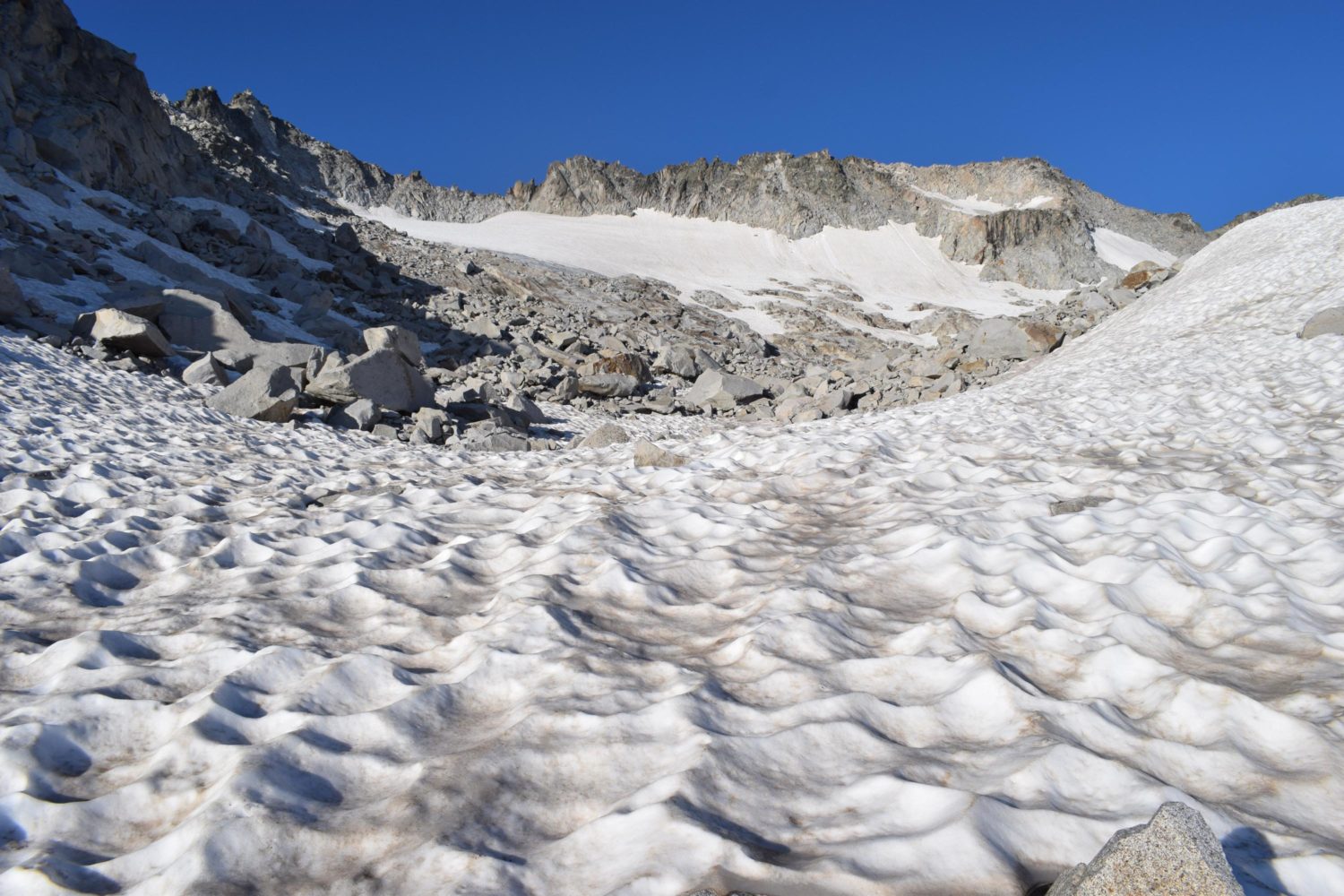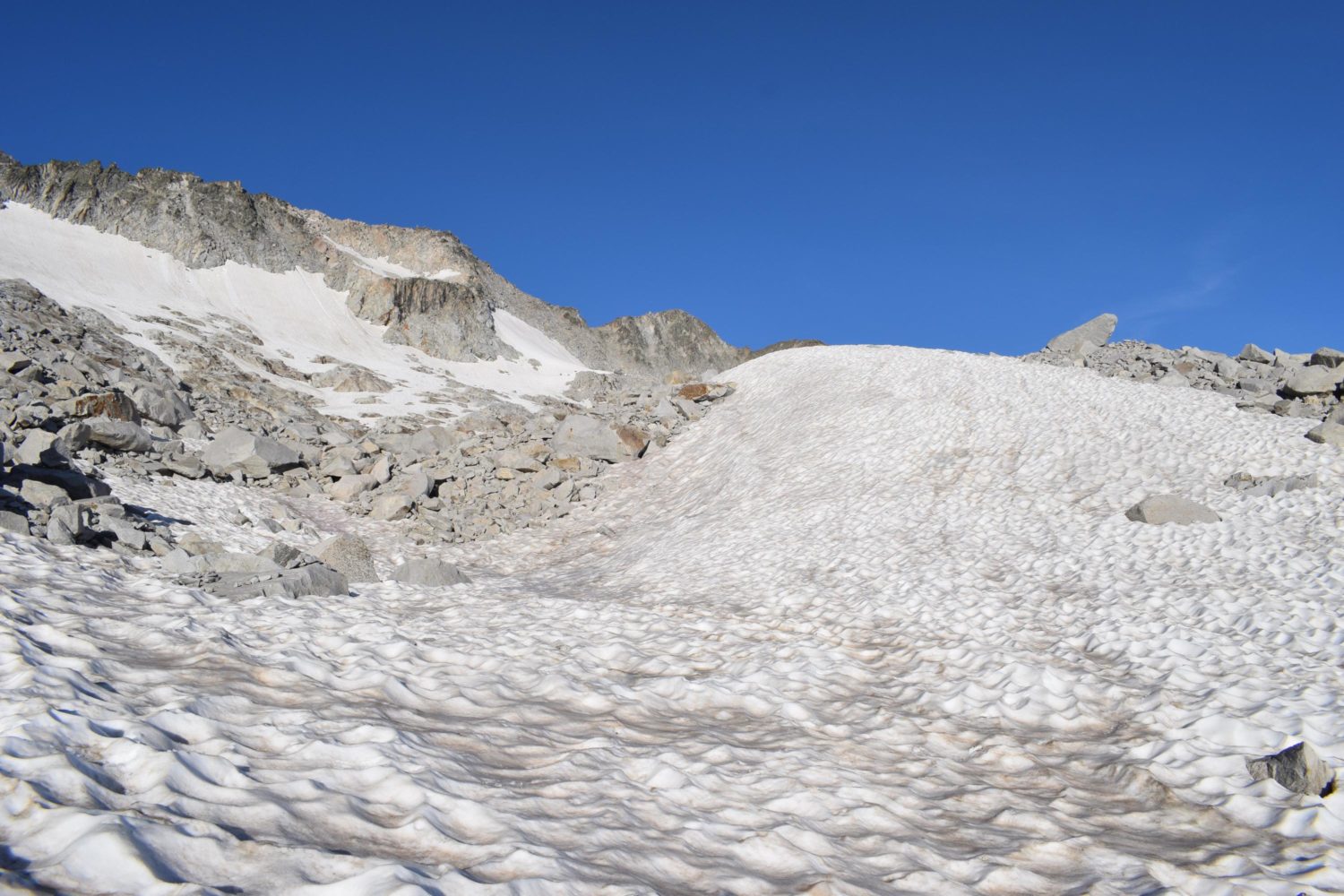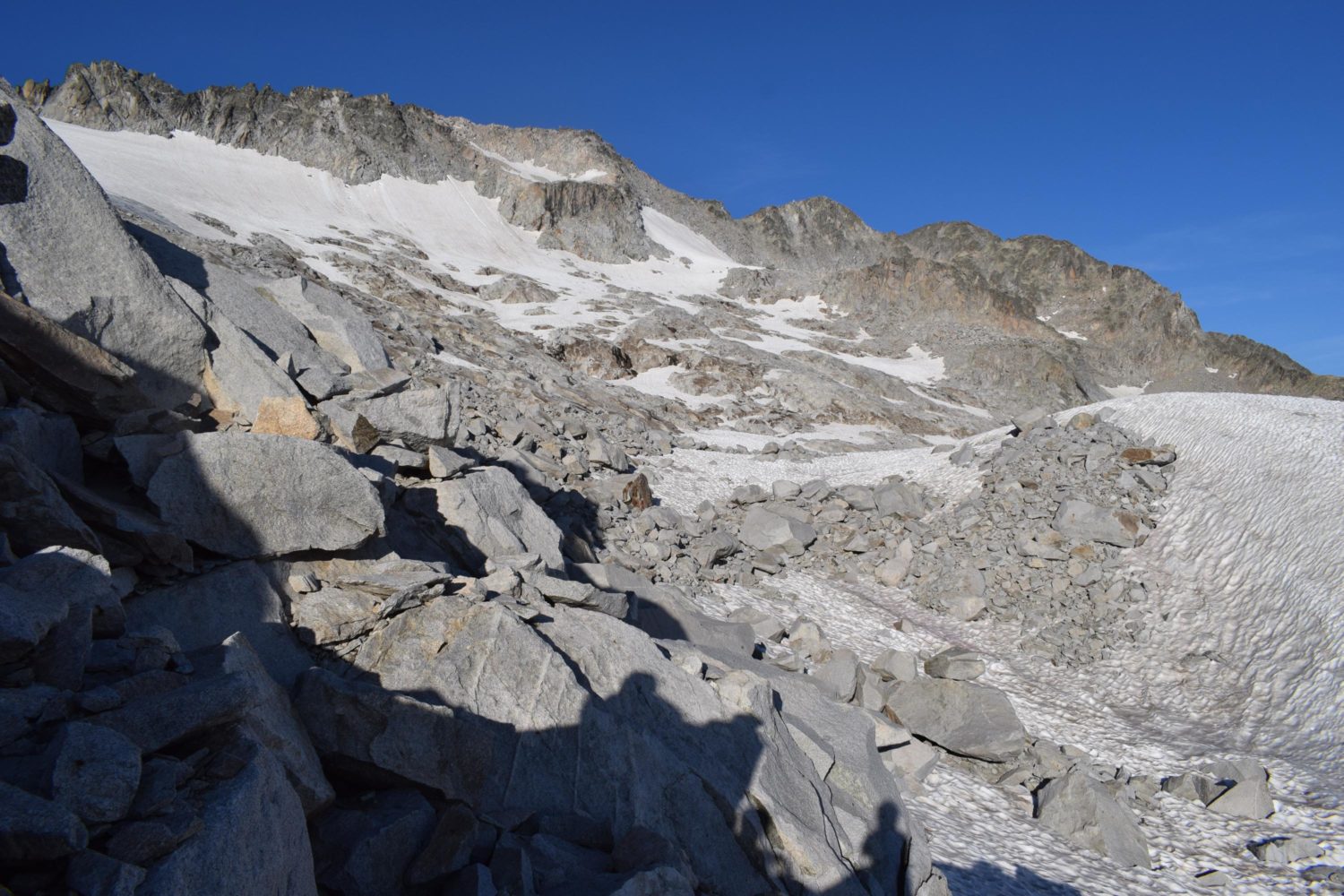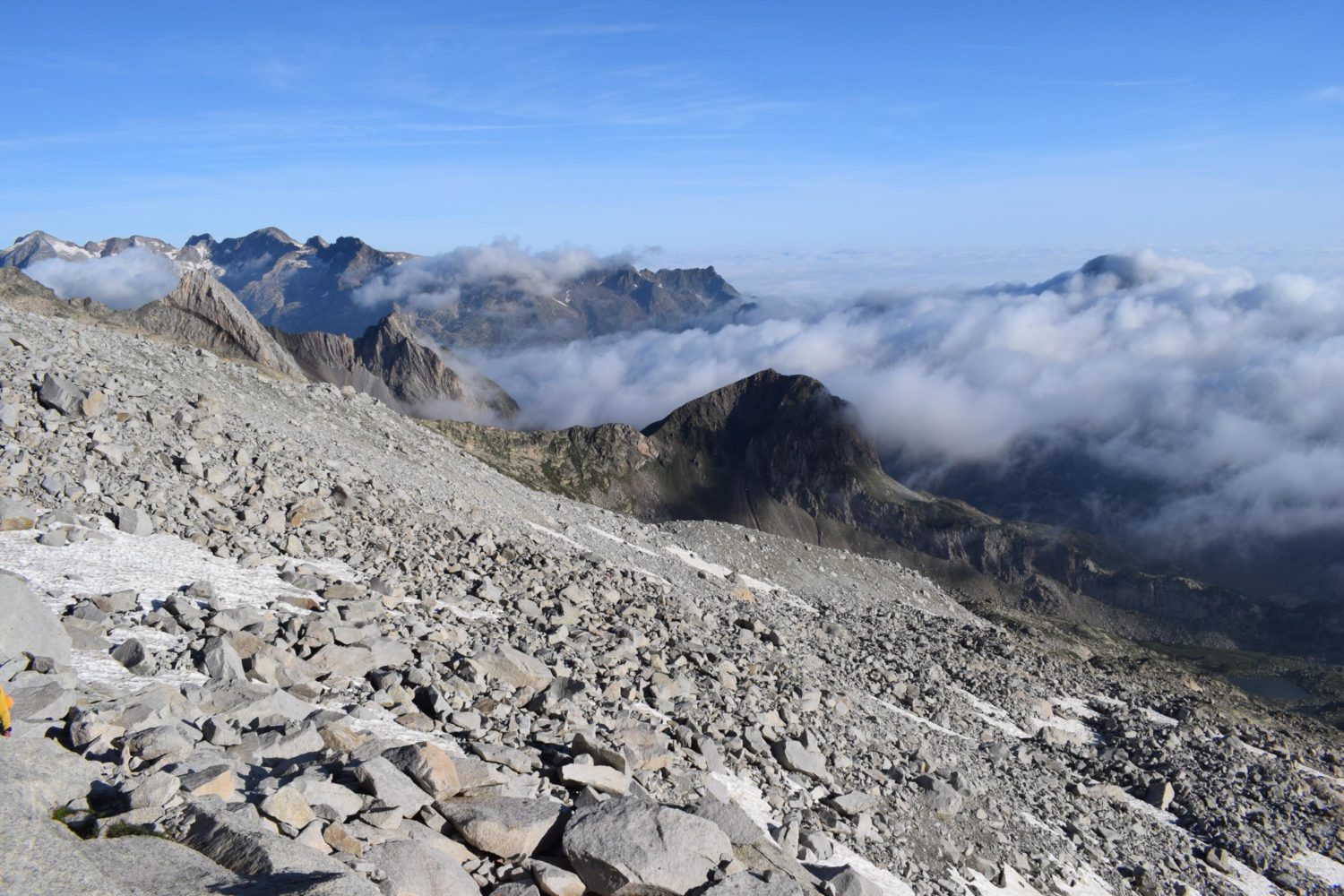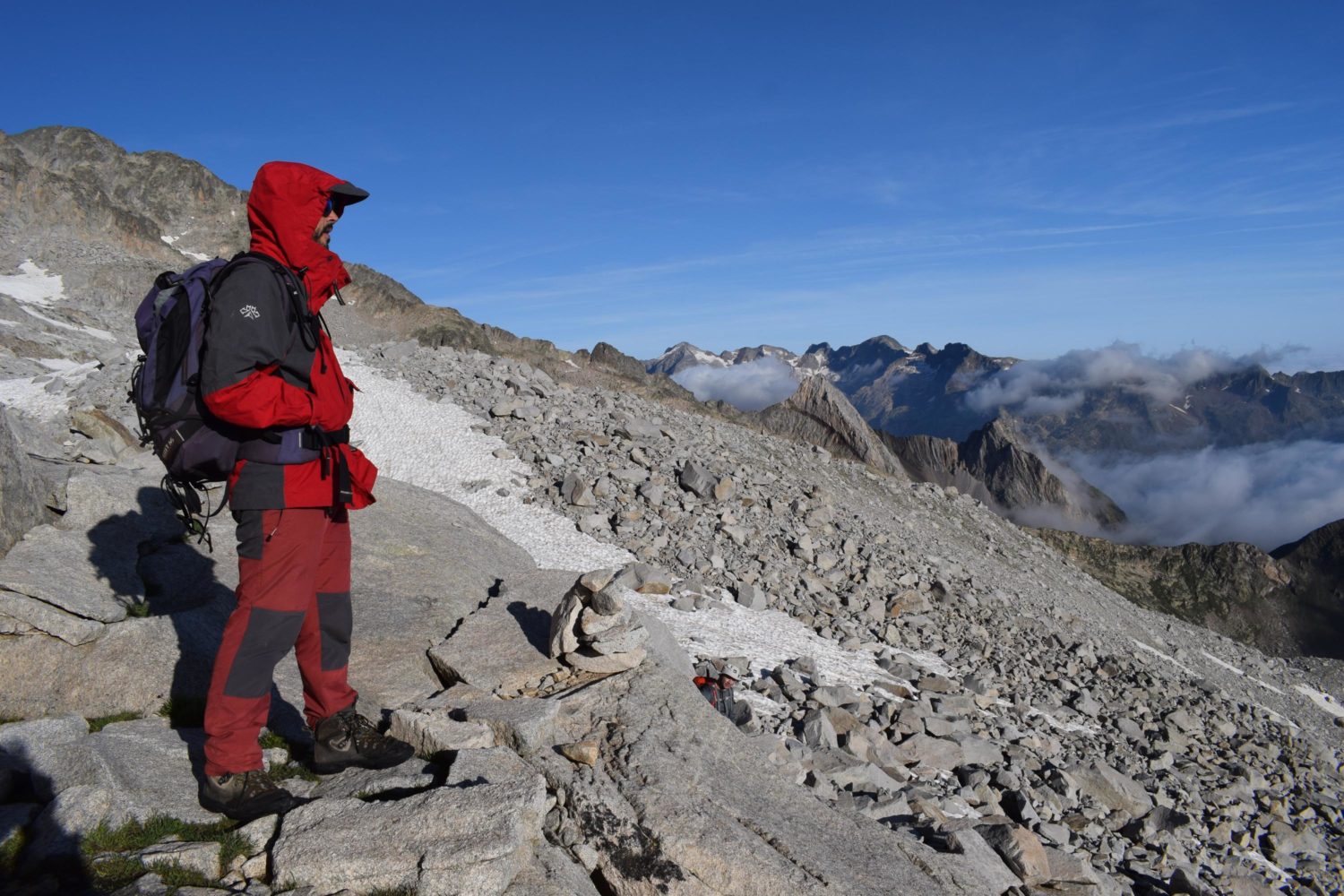 I was filled with joy and contentment the first time I saw glaciers in real life. It was so vast that they almost cover the whole ground. That was a few meters from Portillon Superior. It was very obvious to see the summit from there but it was still far. Going down from Portillon requires careful attention or else you will land in one of those boulders underground.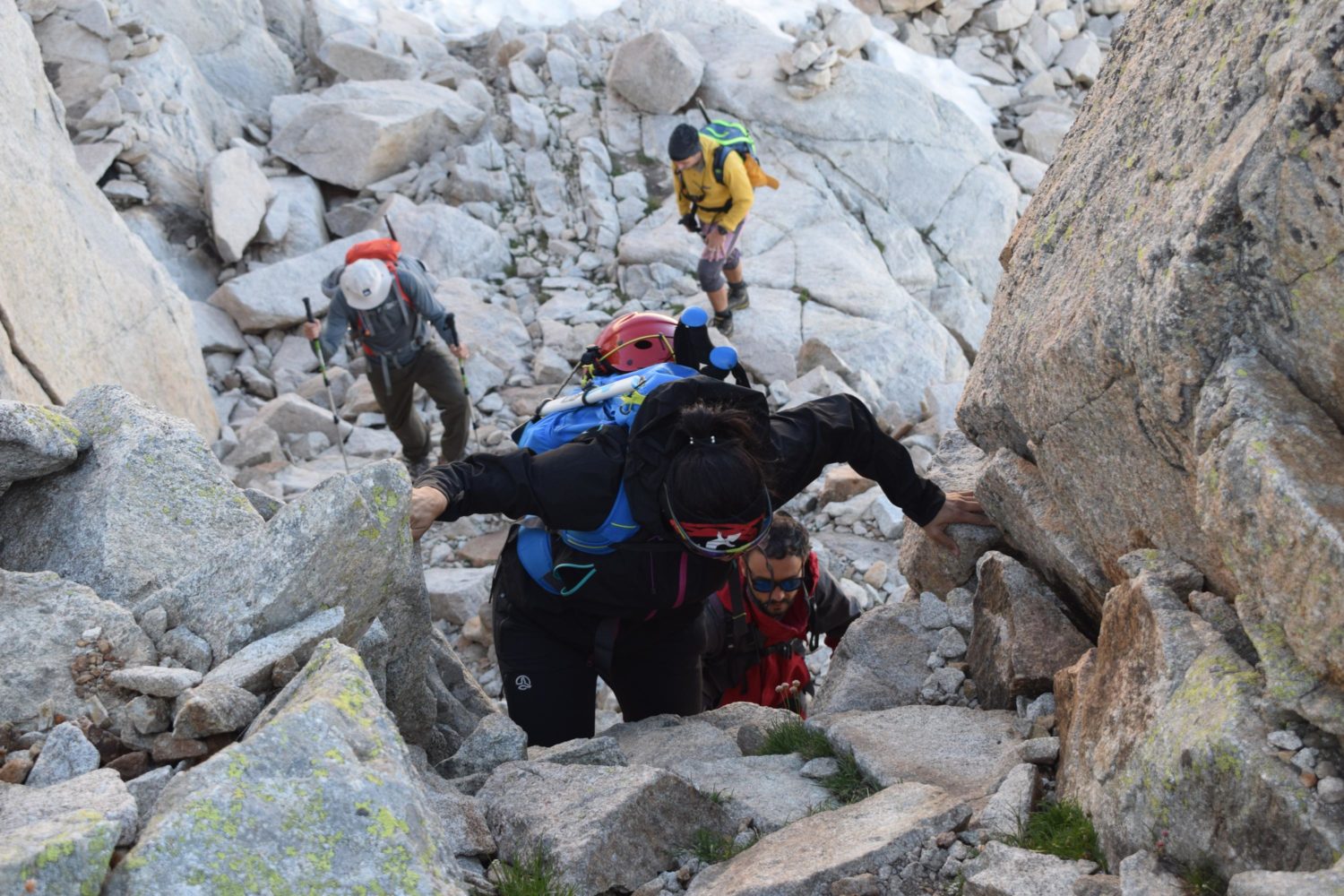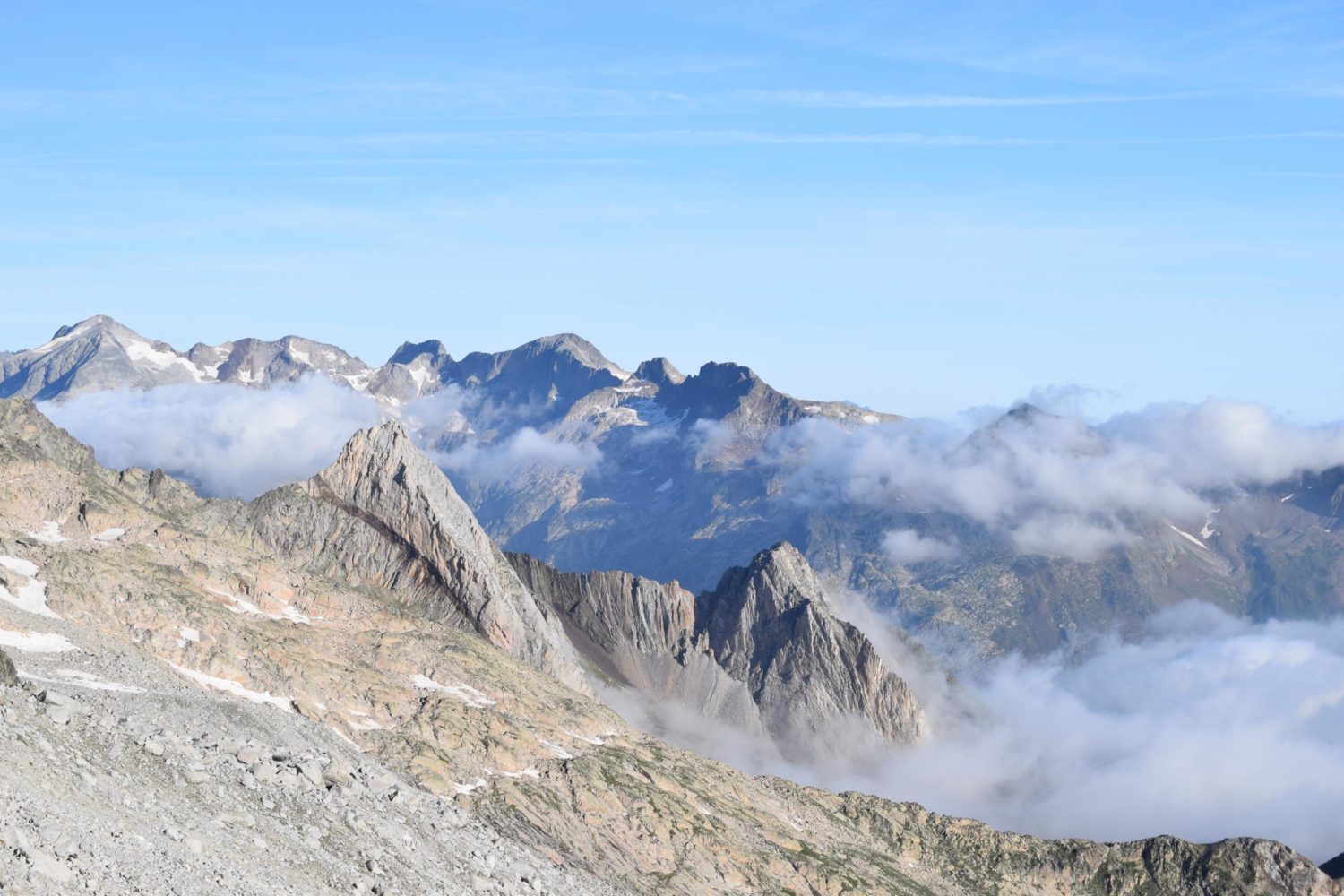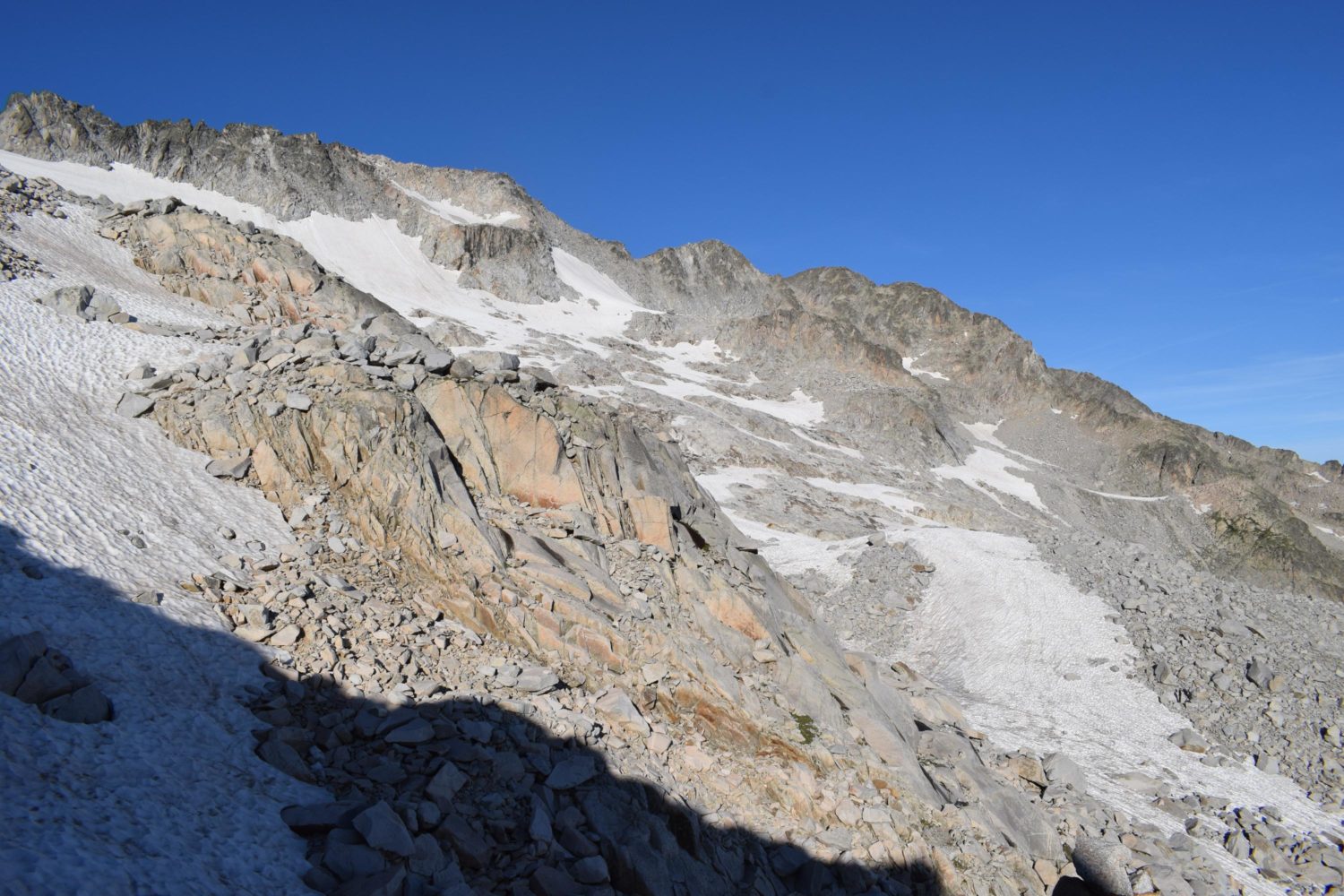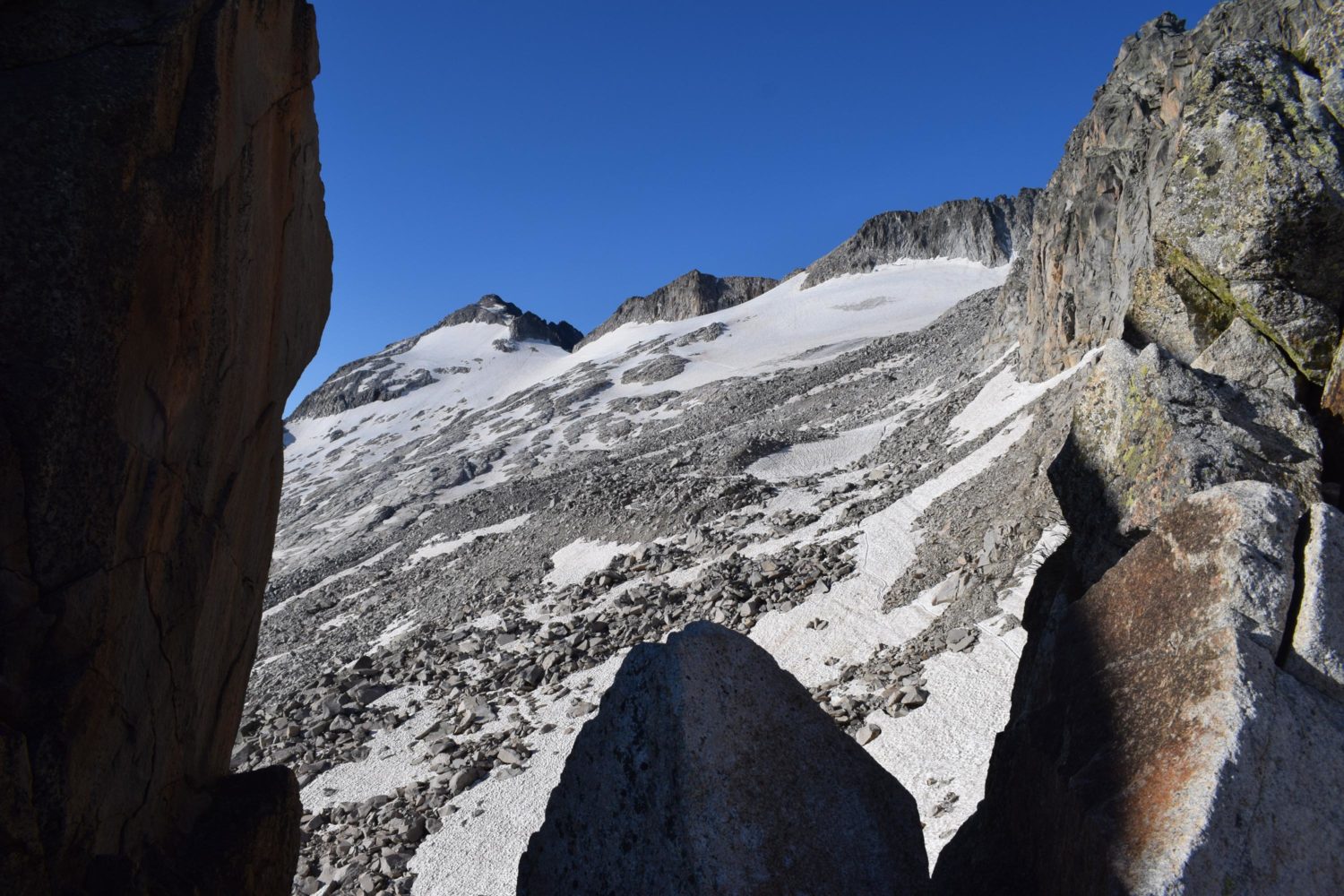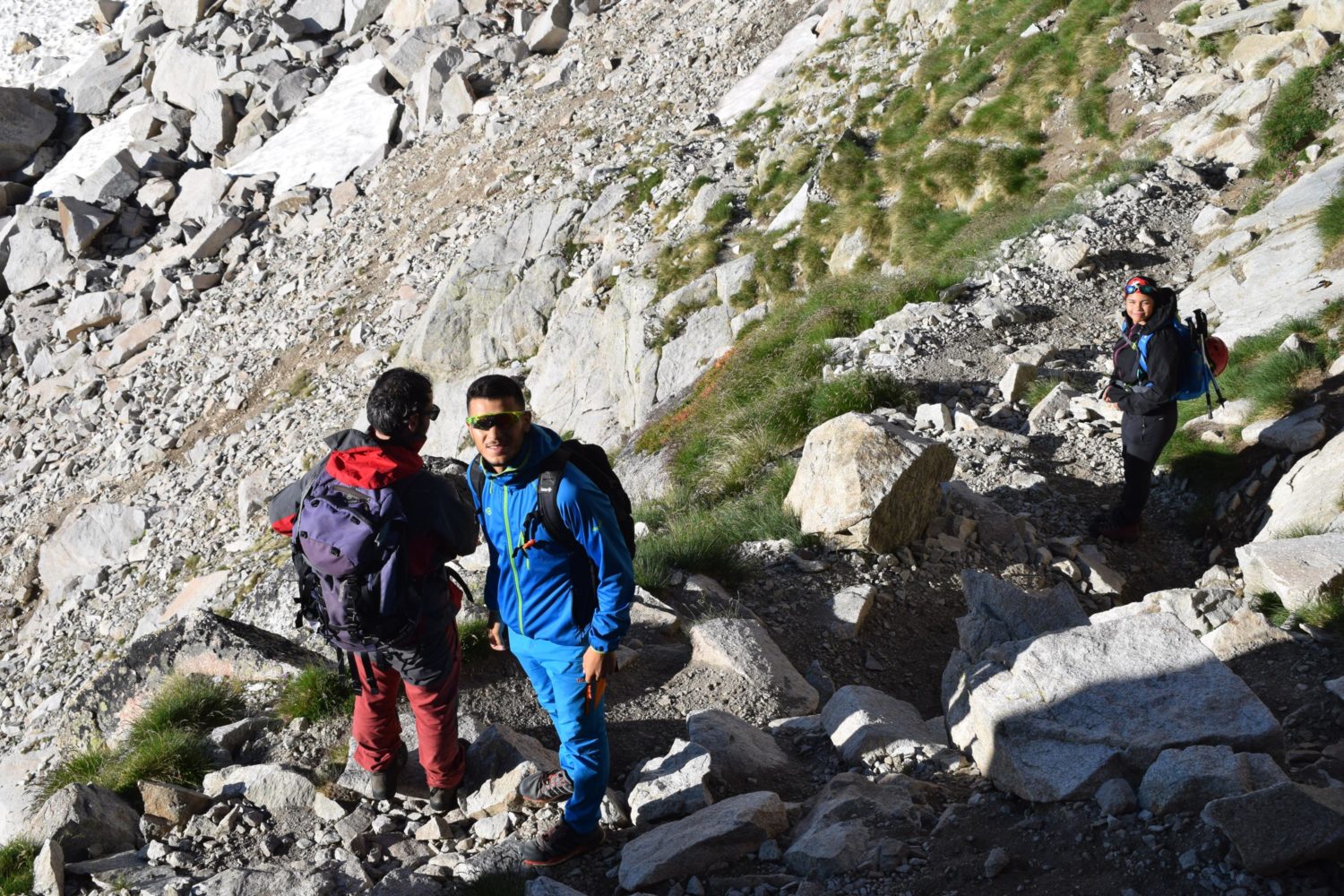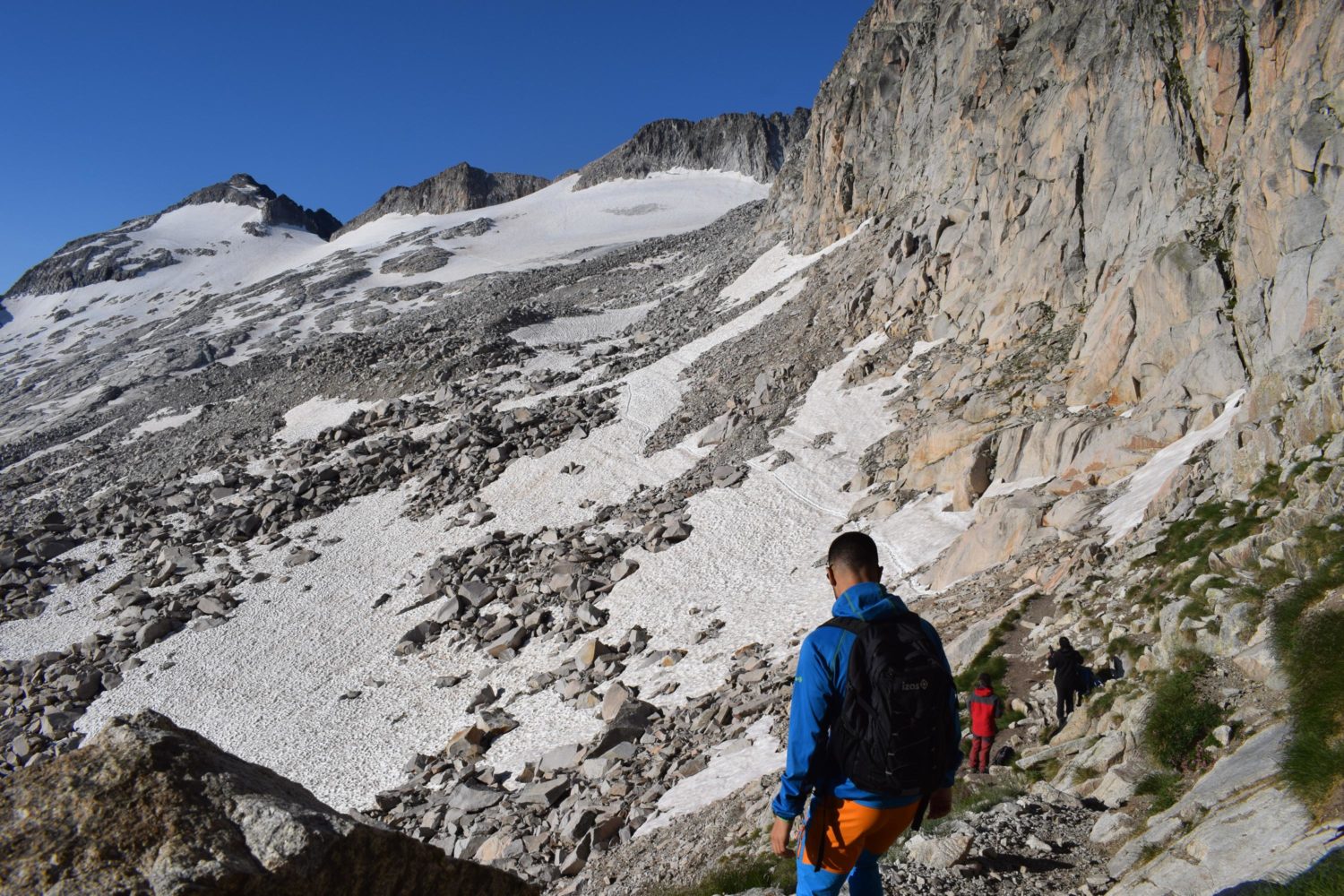 After almost 3 hours of trekking along Aneto Glaciers, we reached the near-summit. We still have a few meters to get to the summit. We gathered energy and hydrated a bit then proceeded to the dangerous summit. That was my first time seeing that kind of summit approach. There was only a small space called "Paso de Mahoma" you need to pass and you have to be very careful not to slip or else you're dead. We didn't have any rope so we just climbed these rocks using hands. It's the only access to the summit.  Described in the Muslim legend, Paso de Mahoma or Muhammad's Bridge is a narrow entrance to the paradise which only the righteous can pass. I would advise, if you are not sure or confident of passing this without a rope, don't go. Follow your instinct.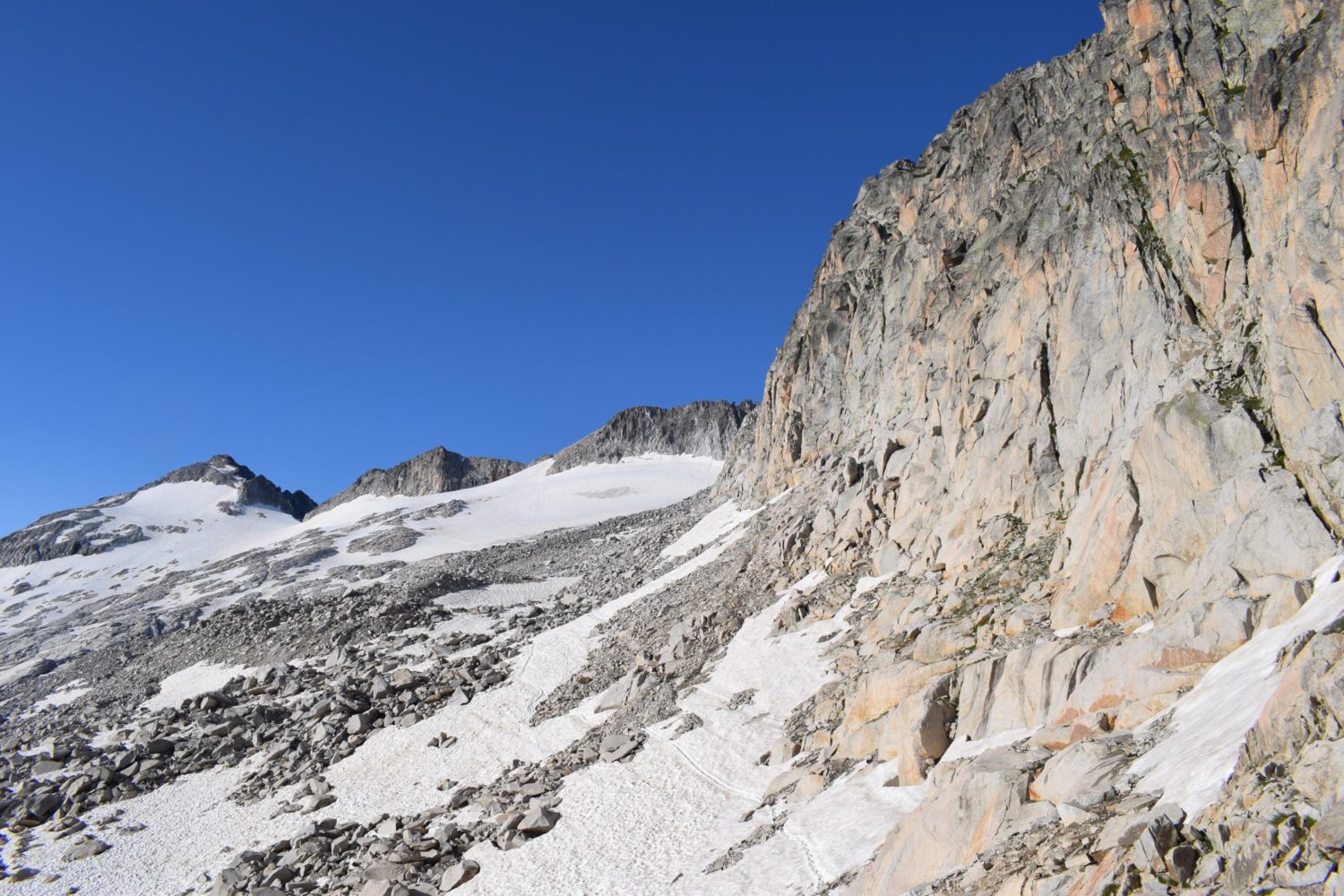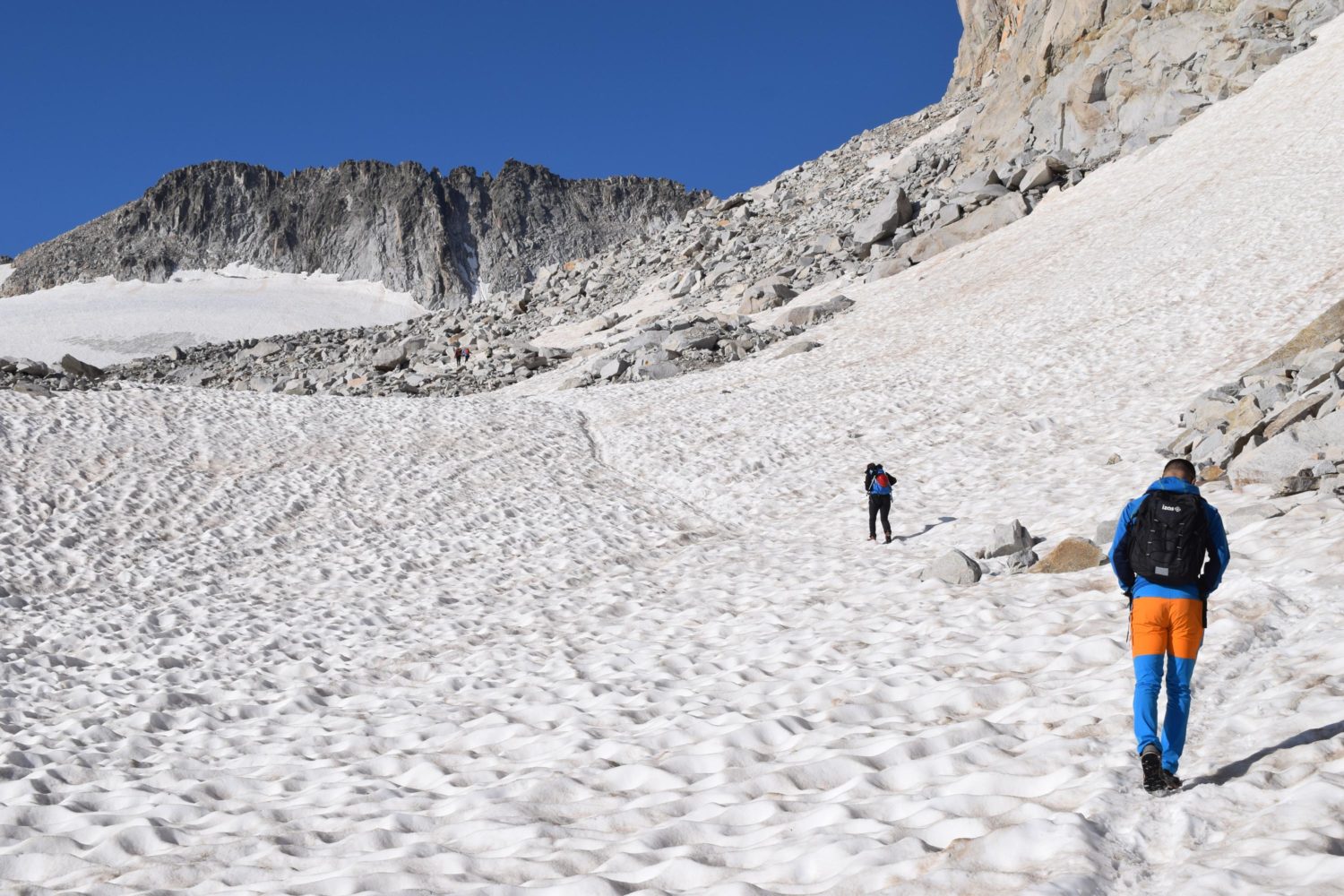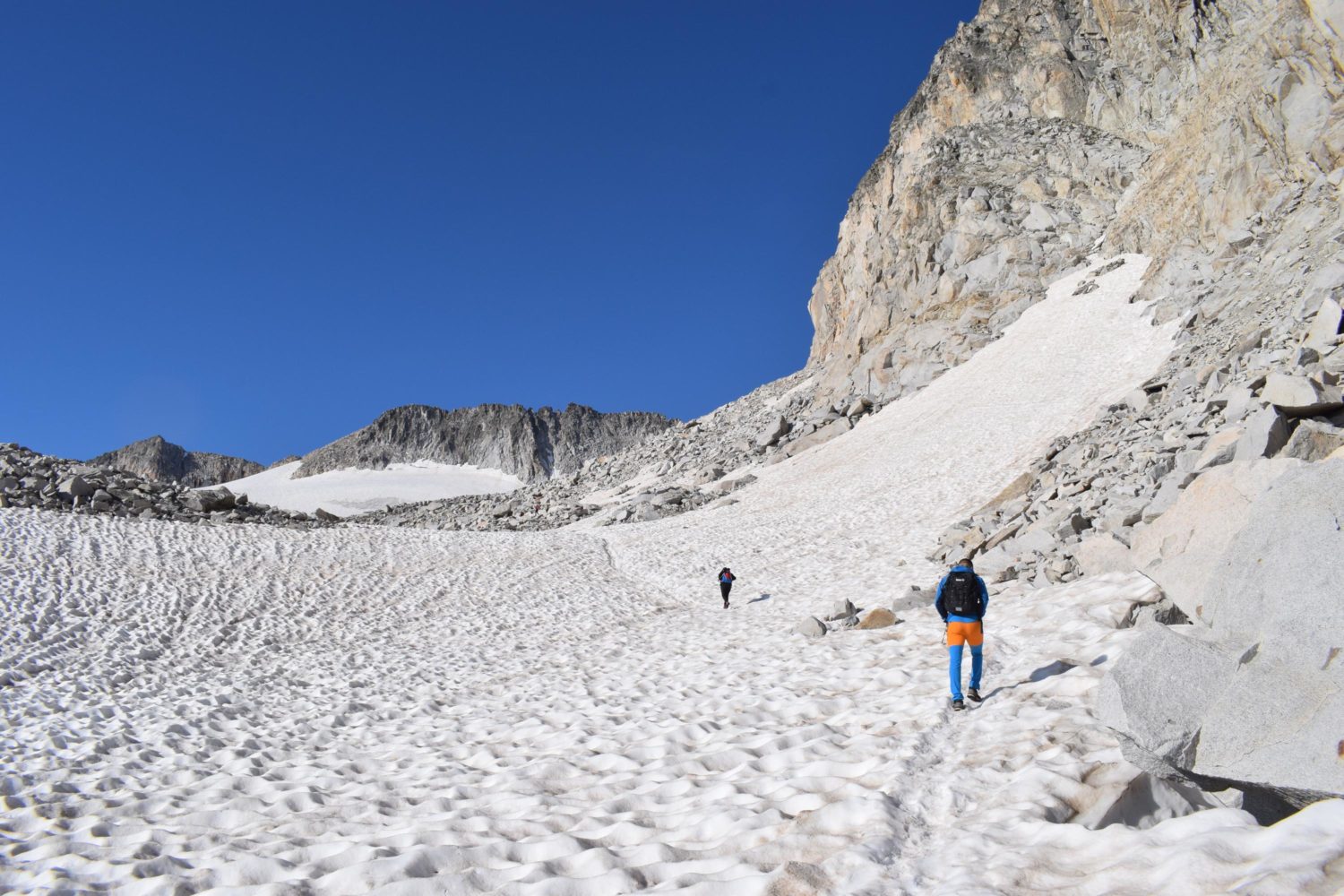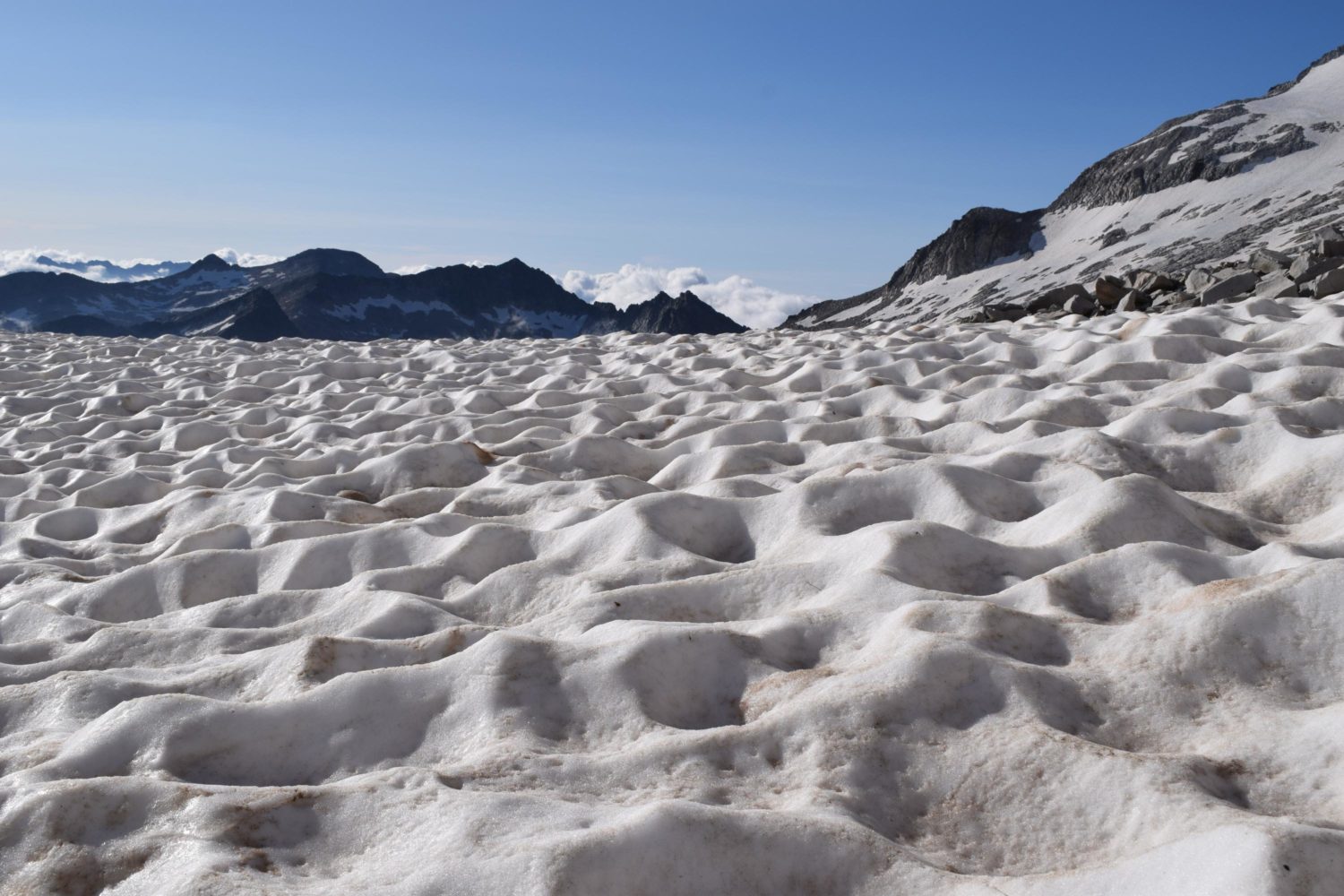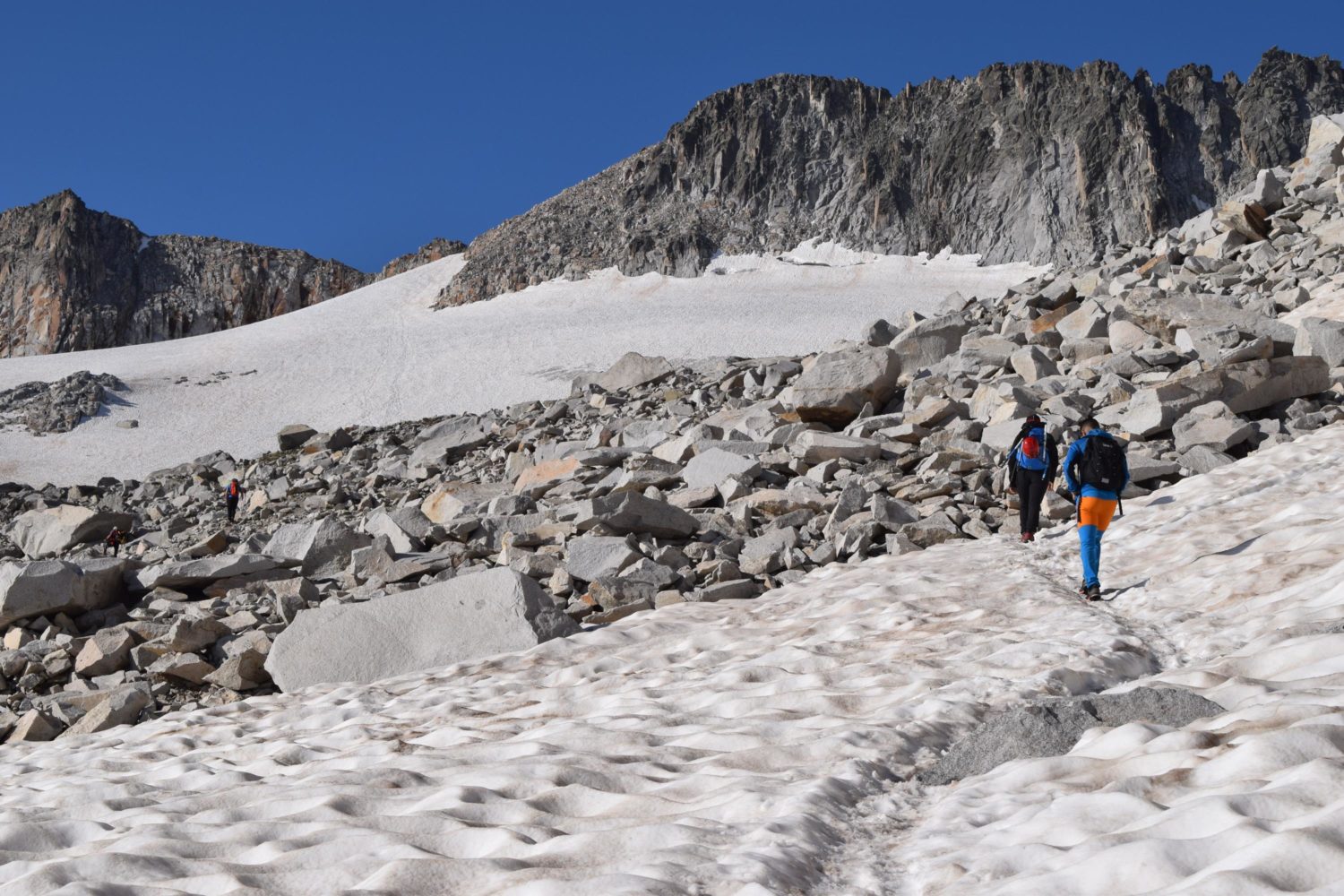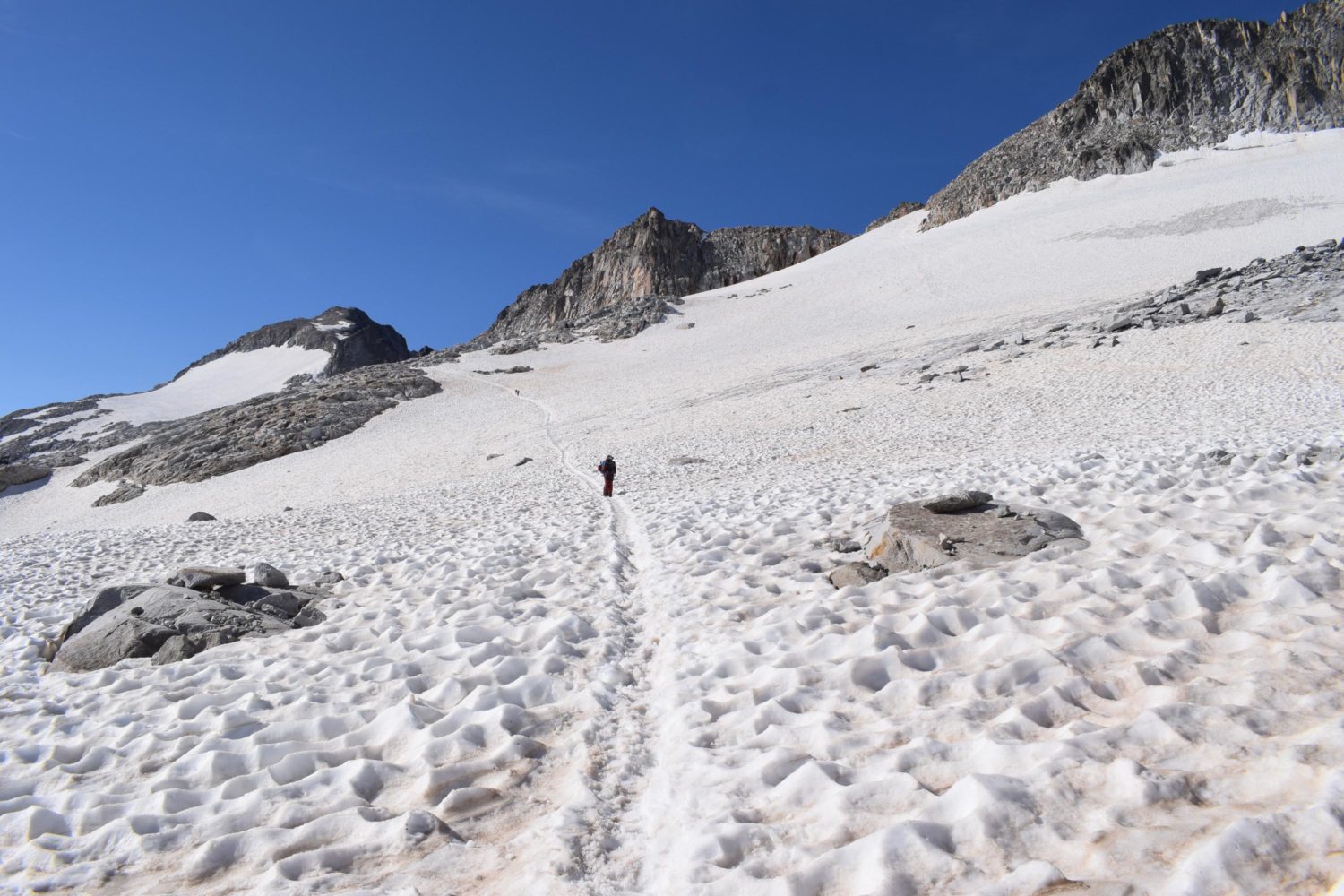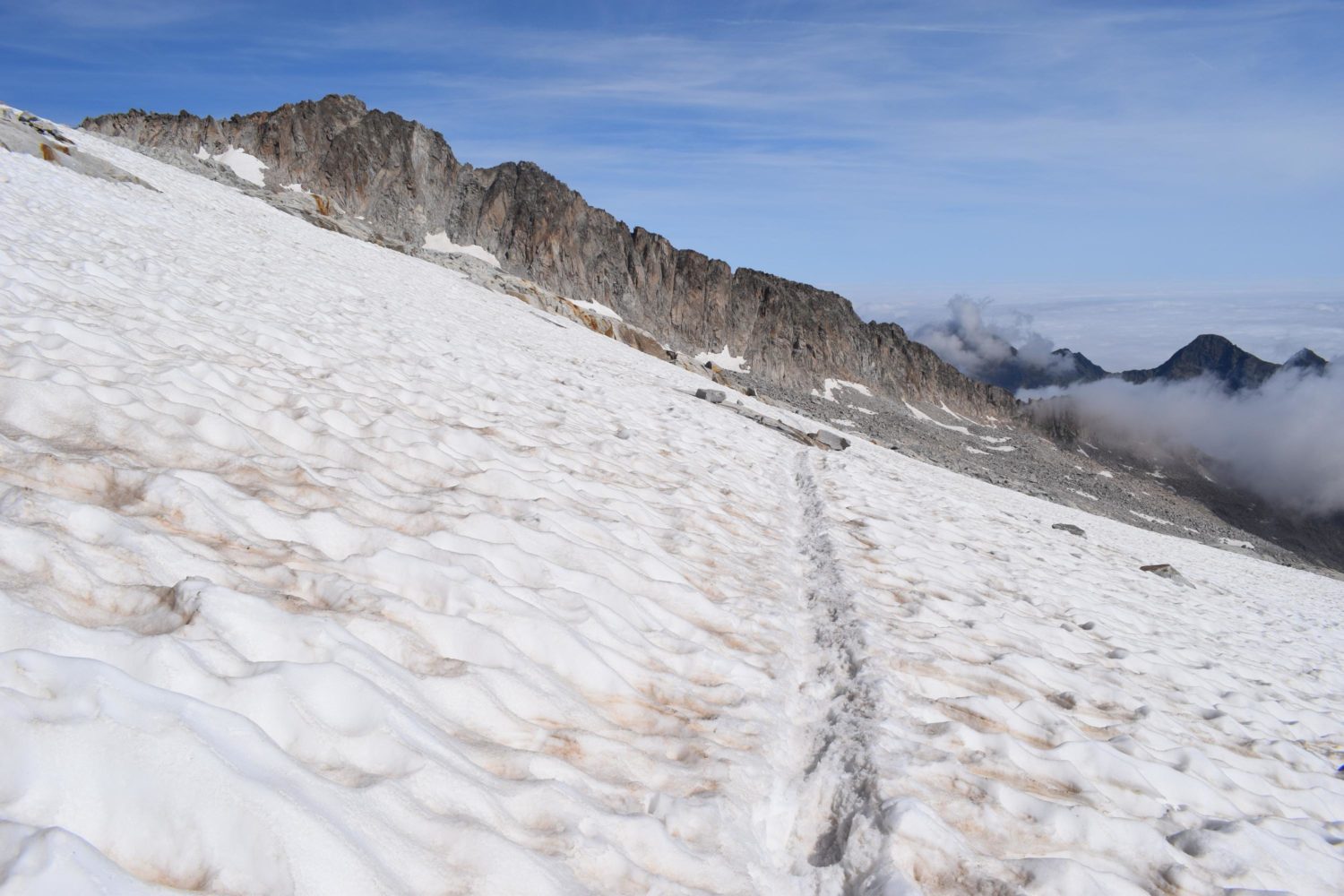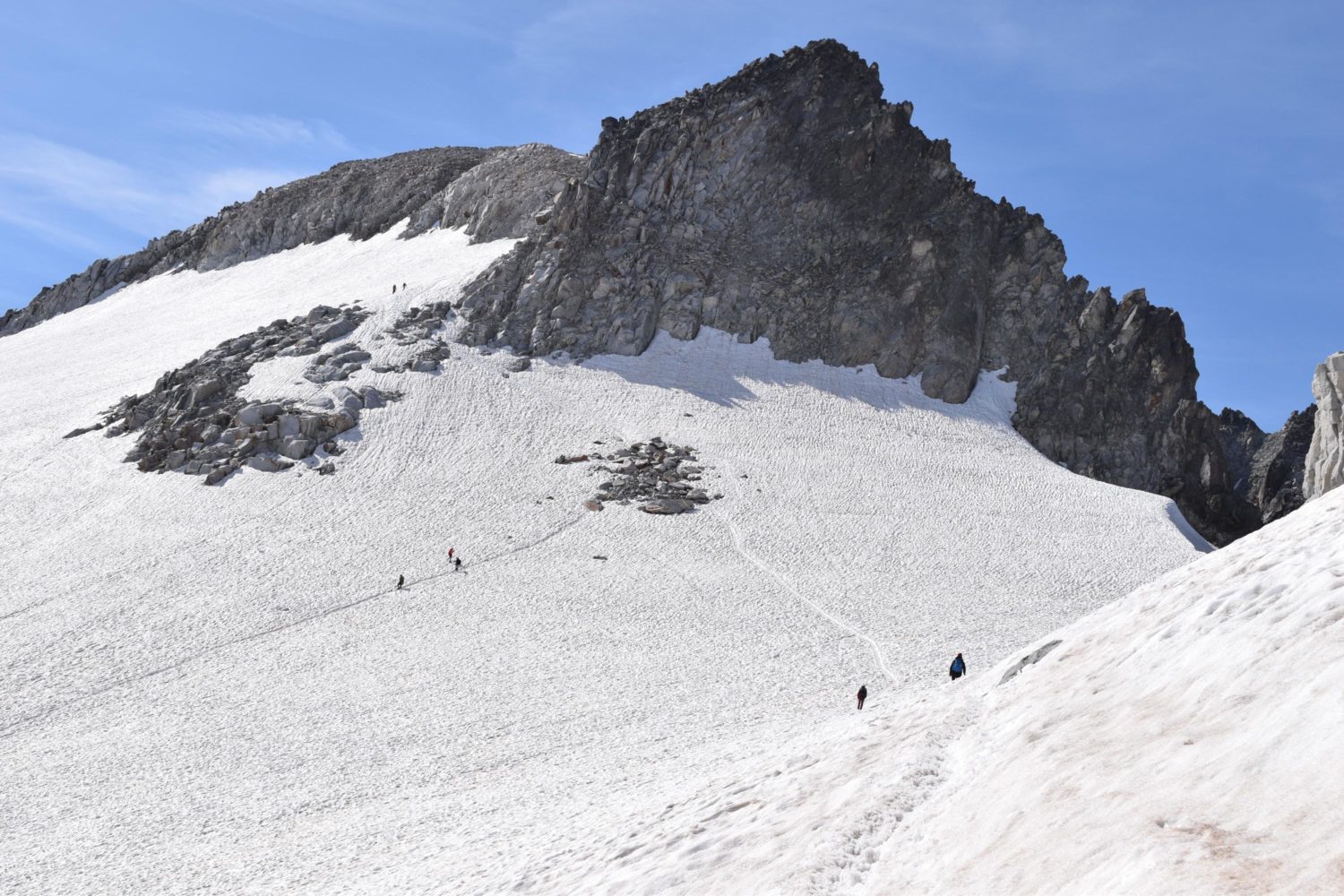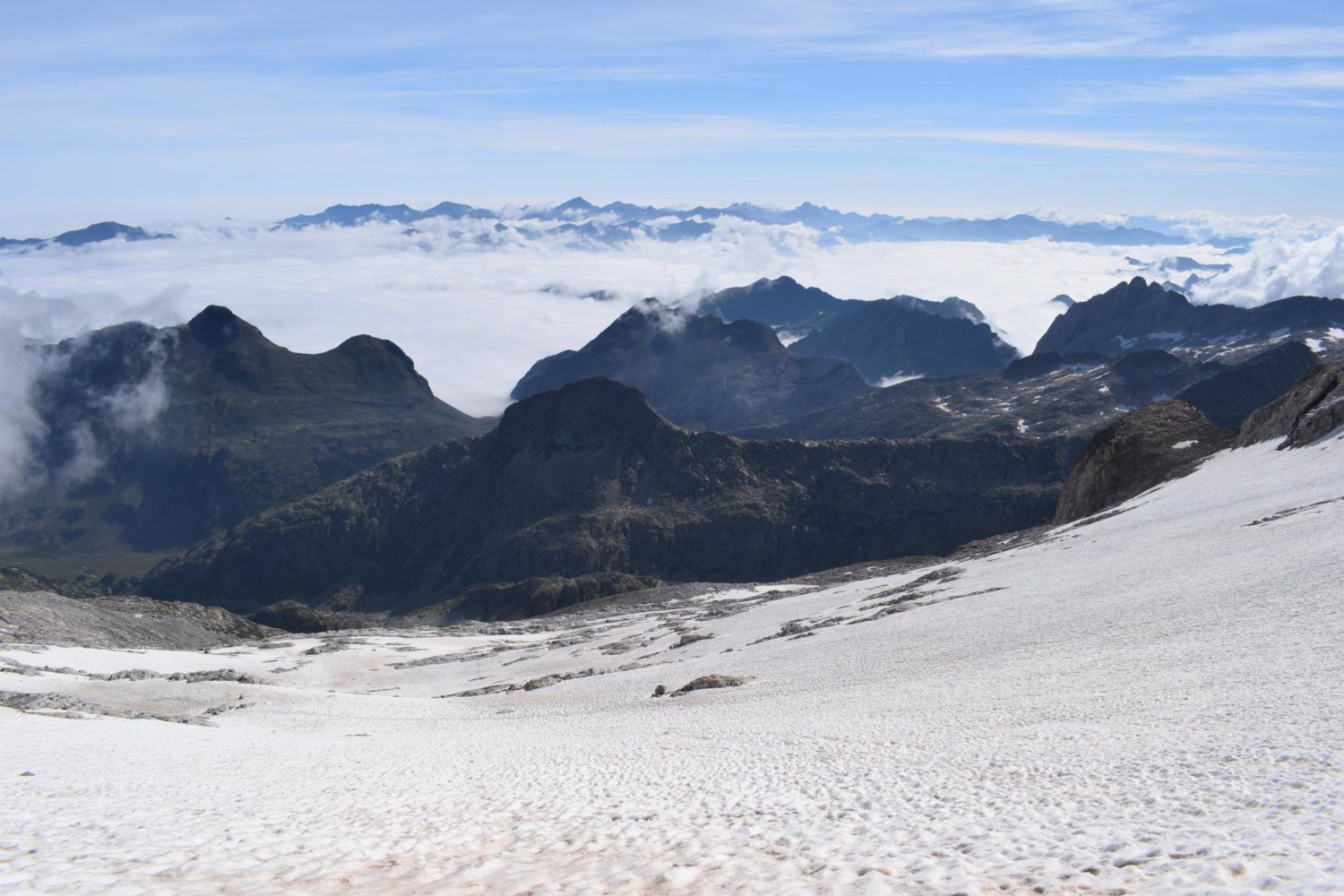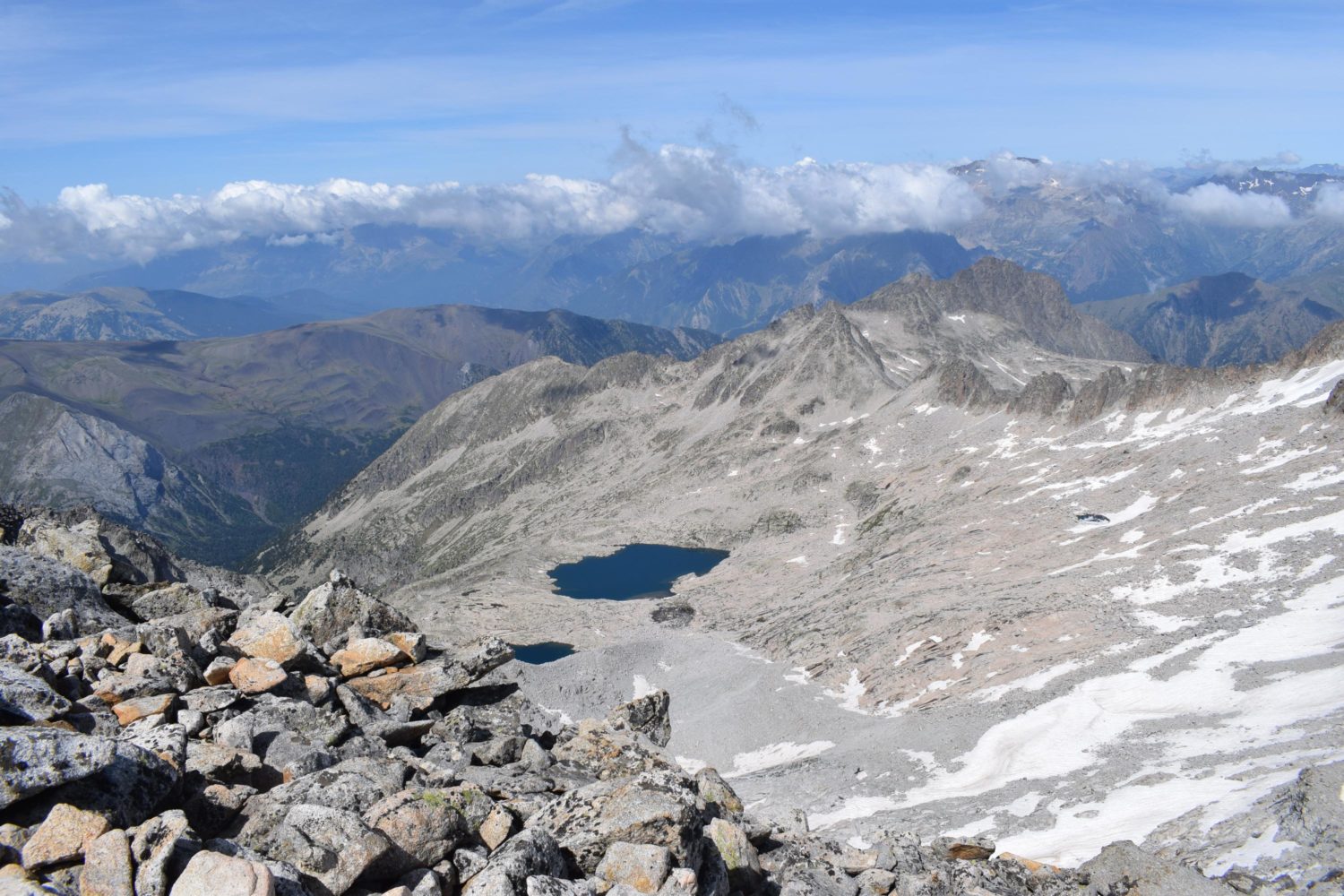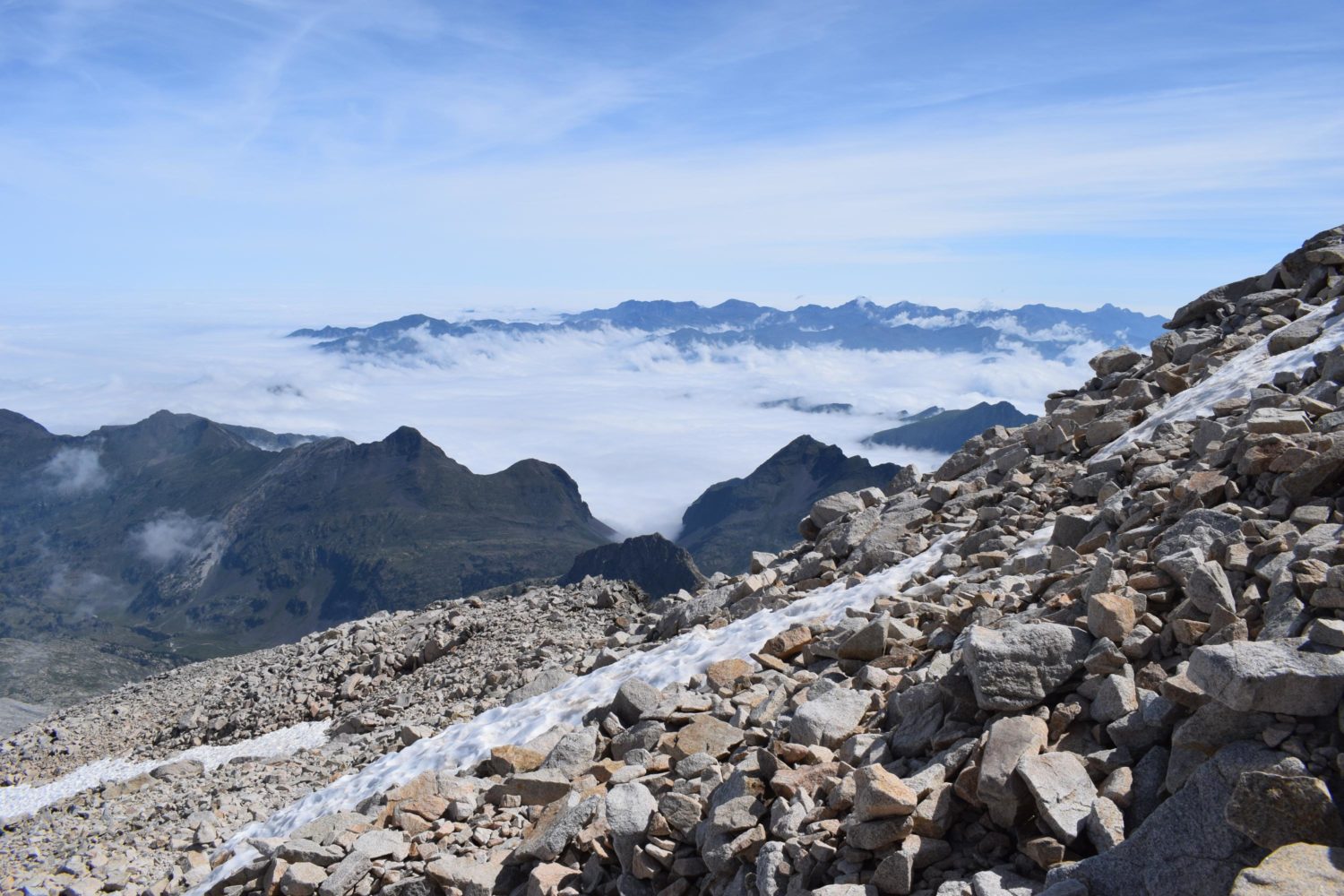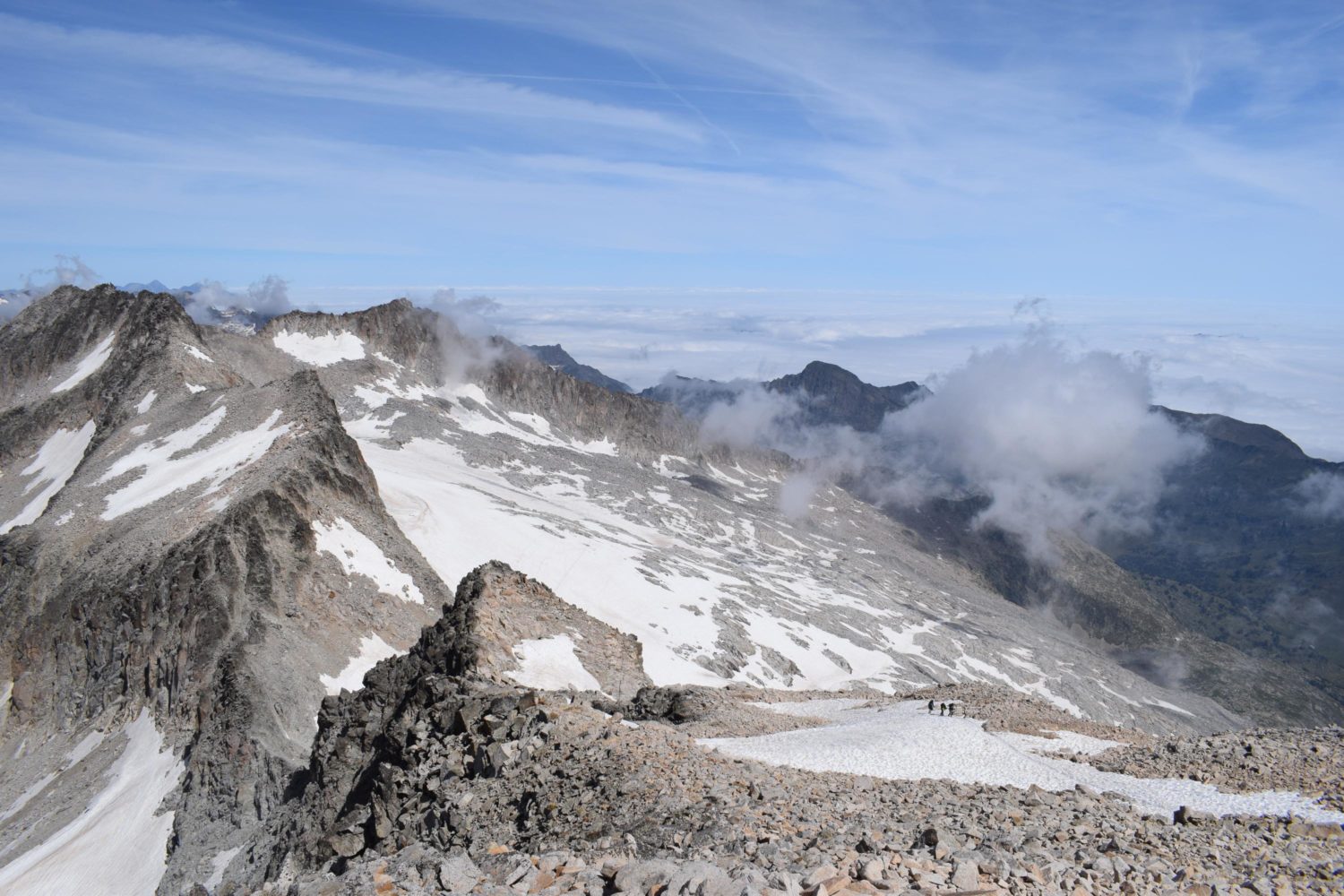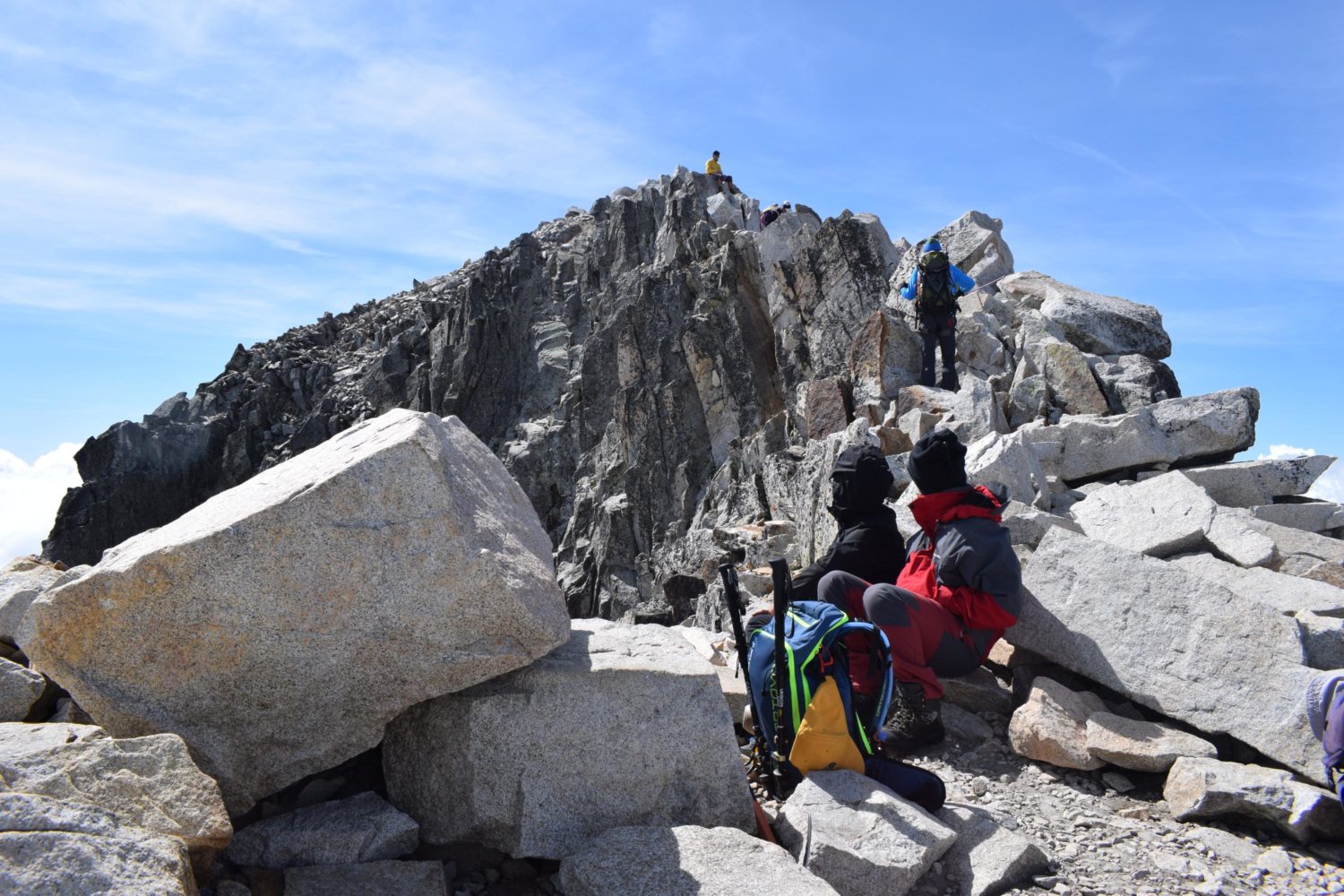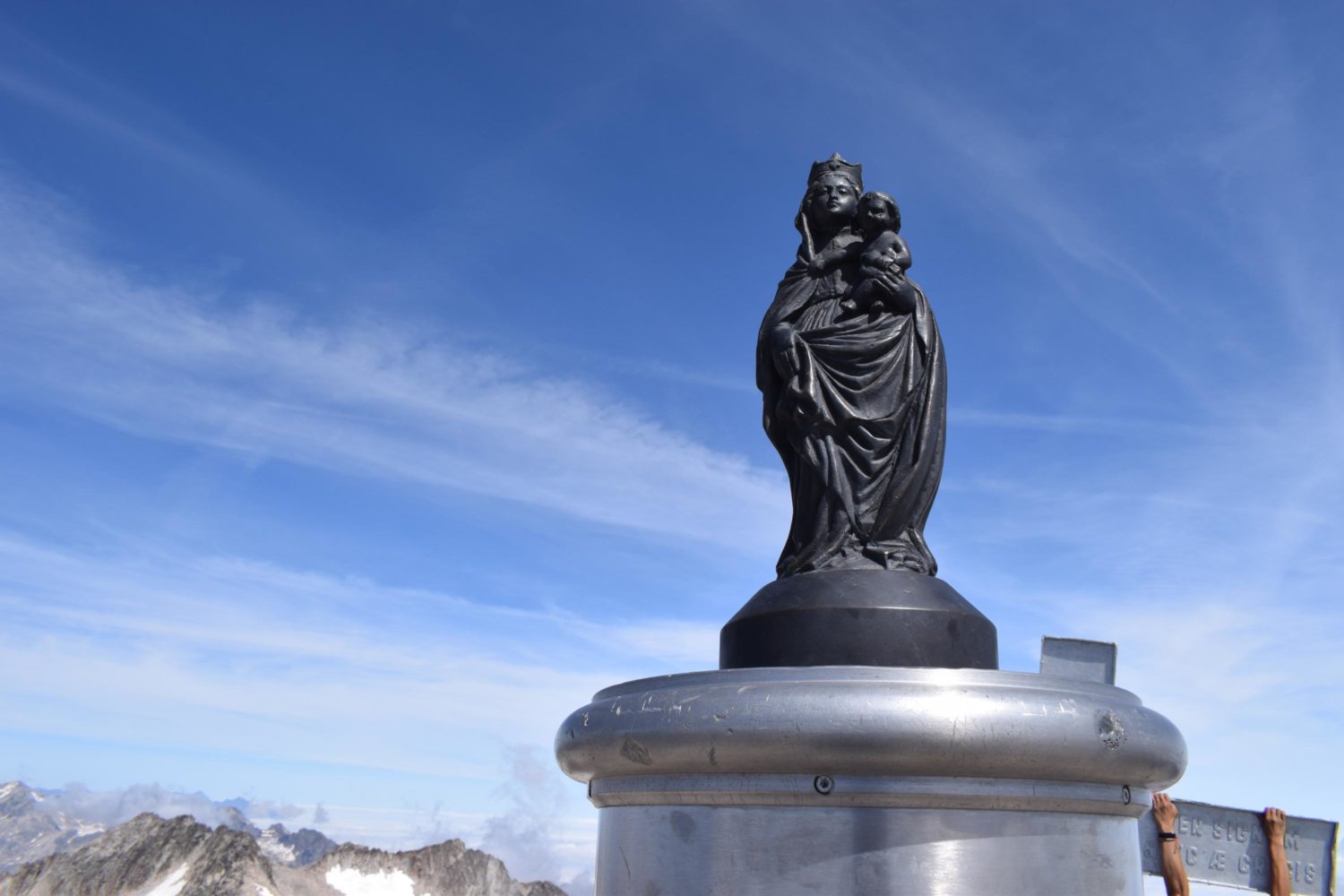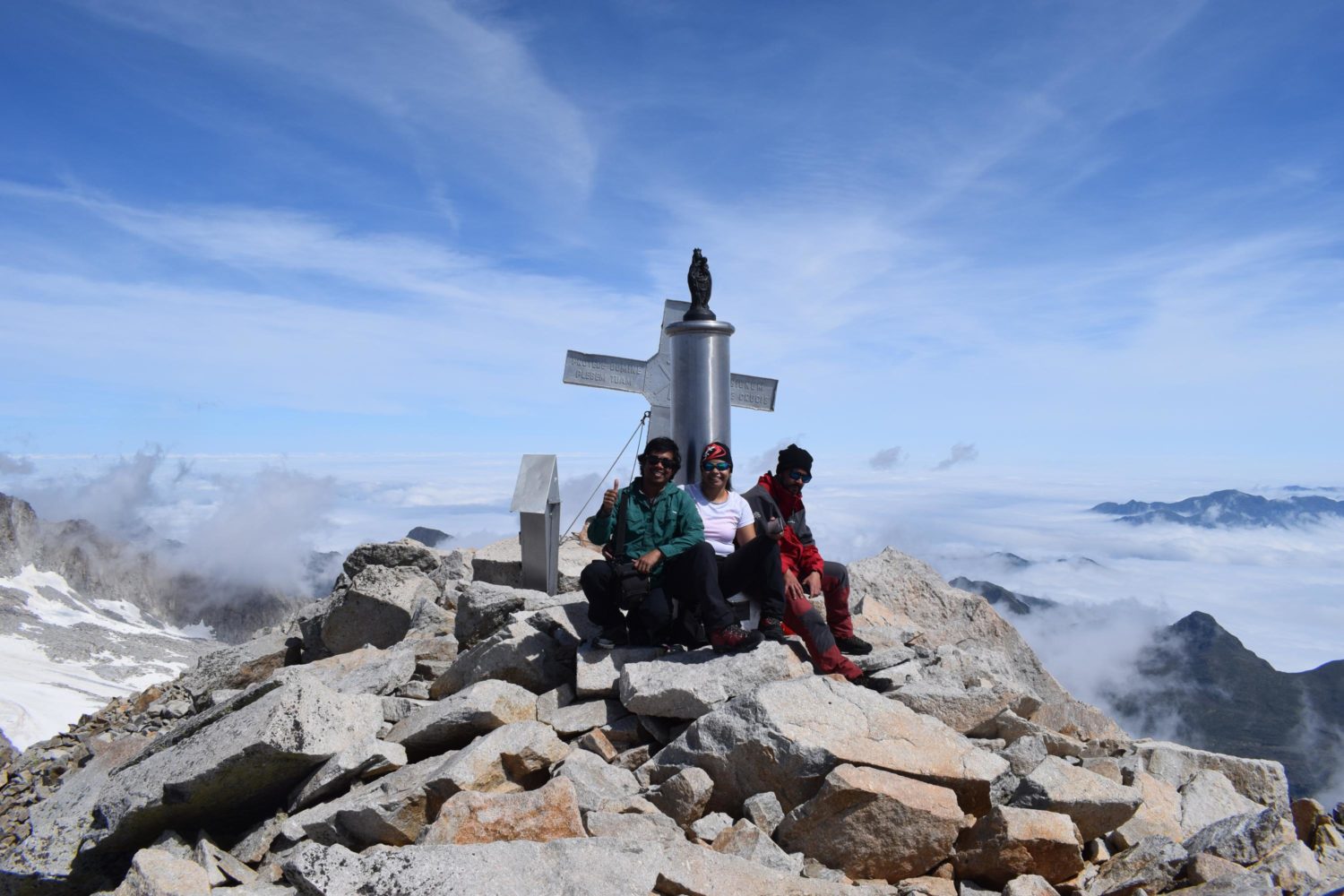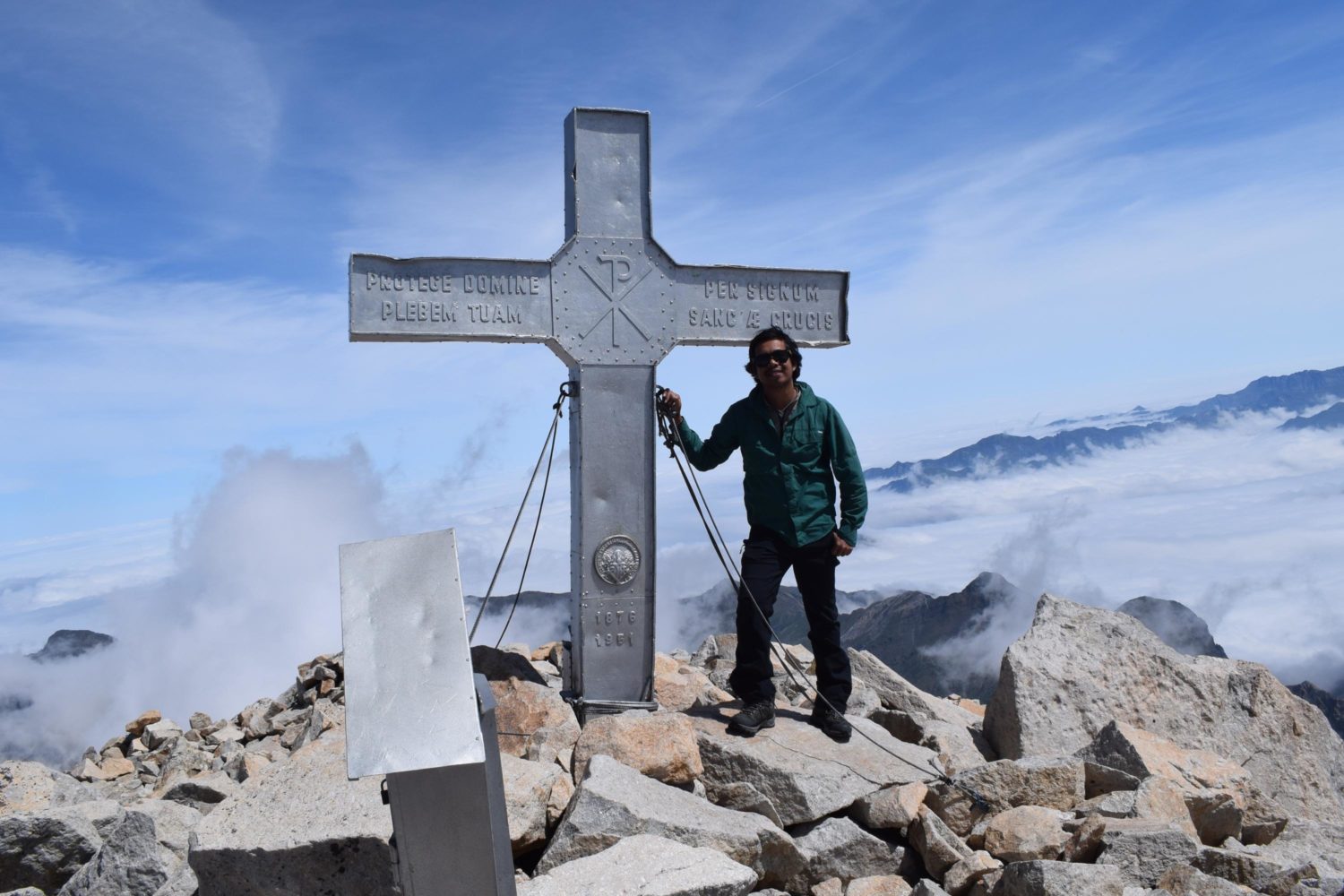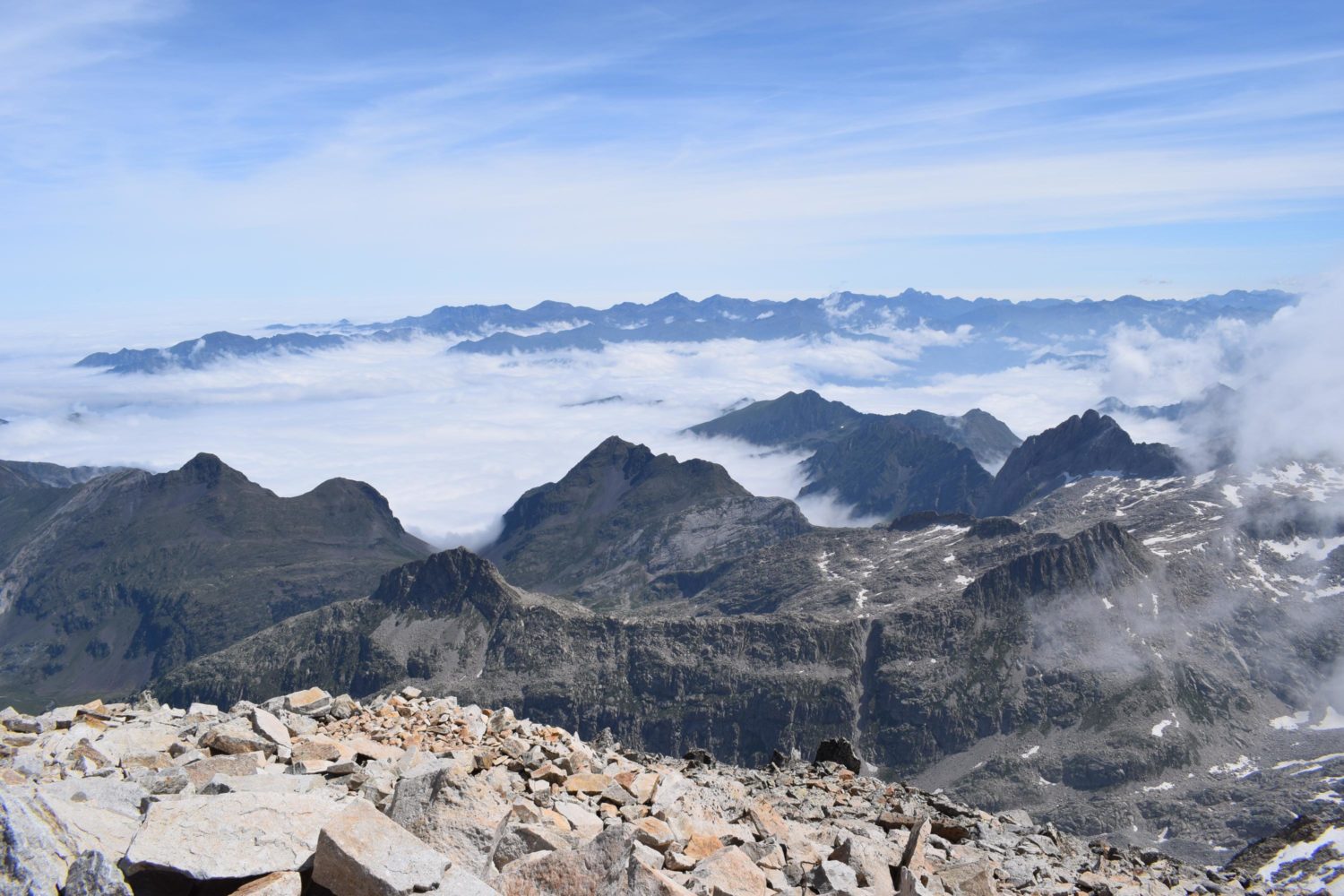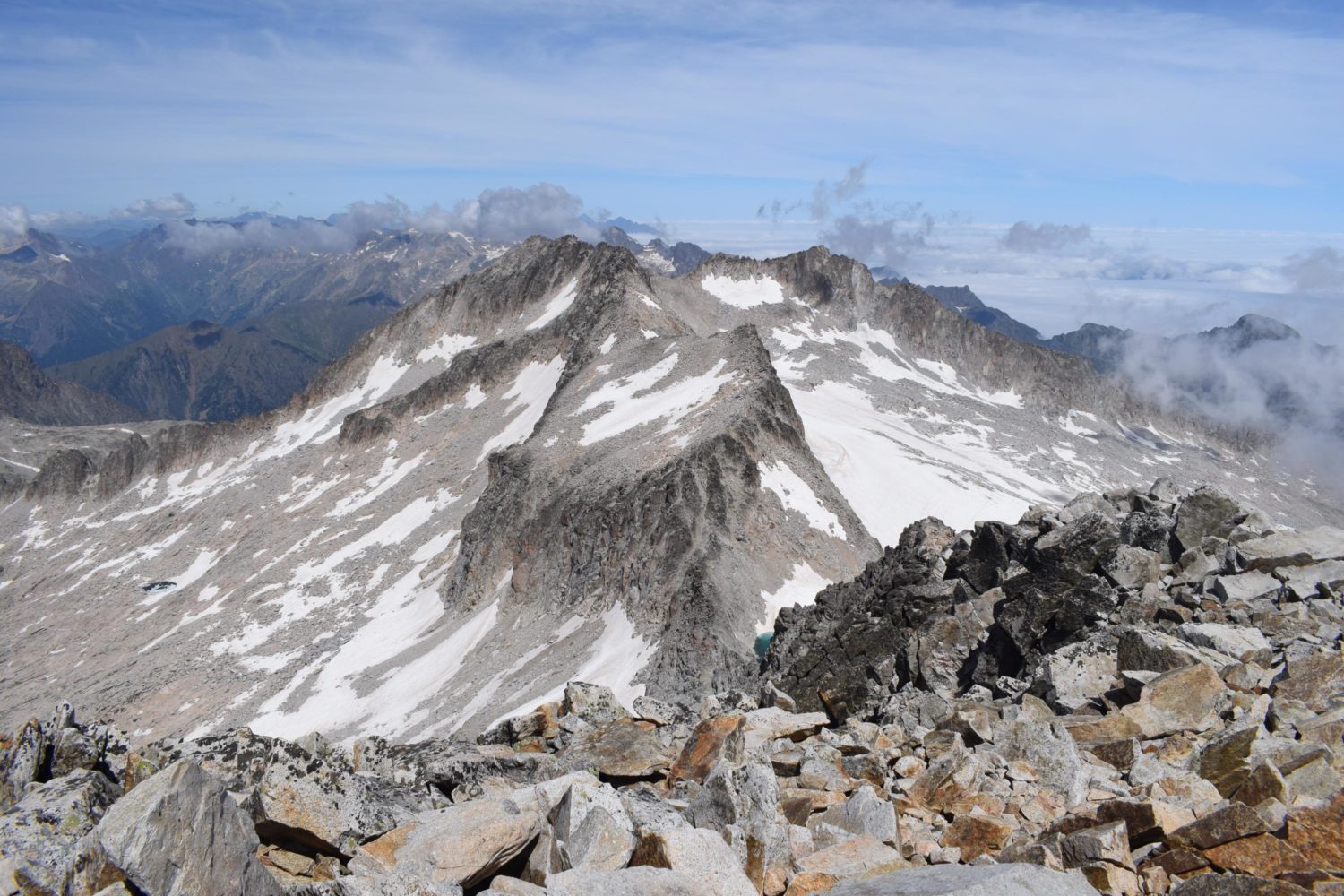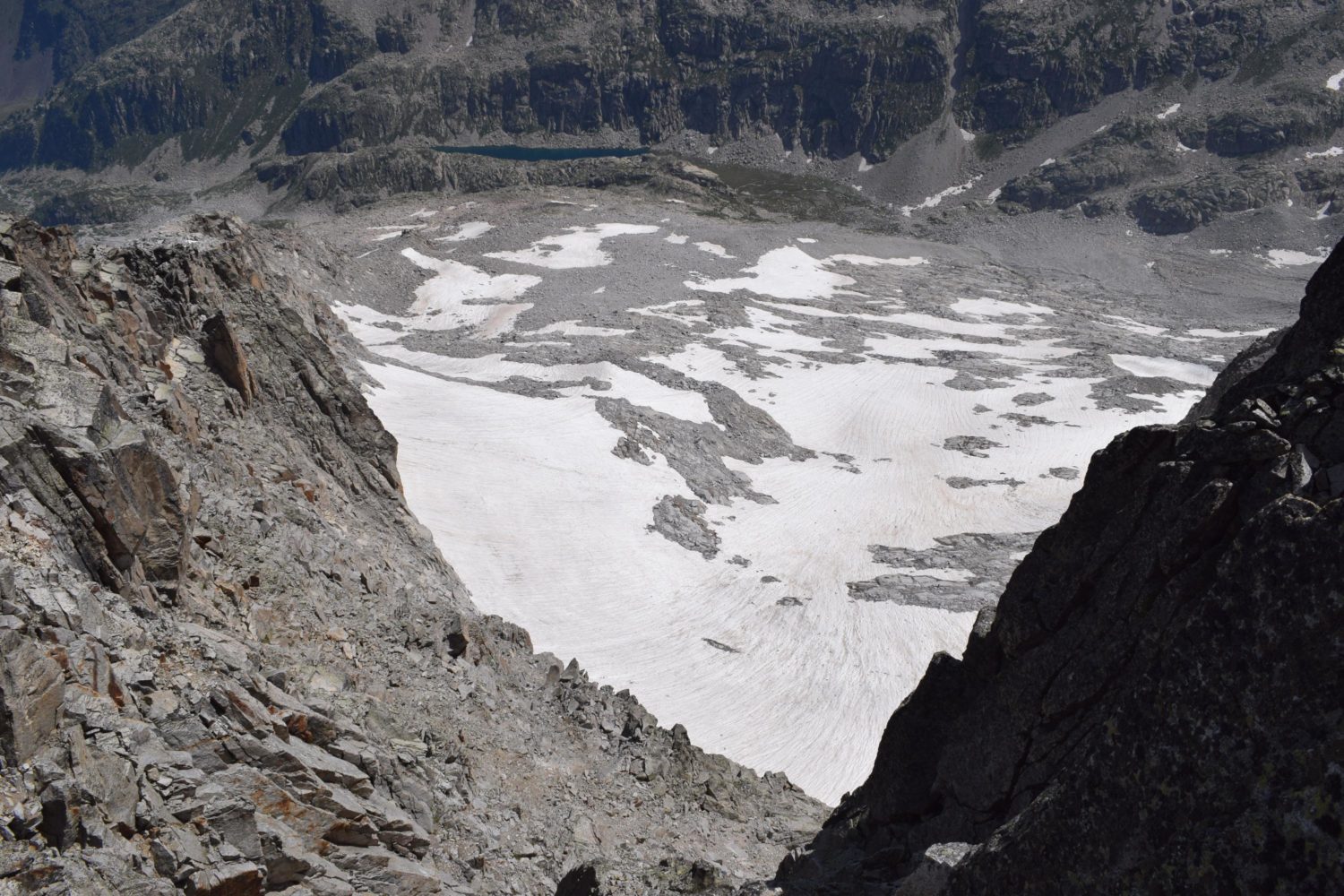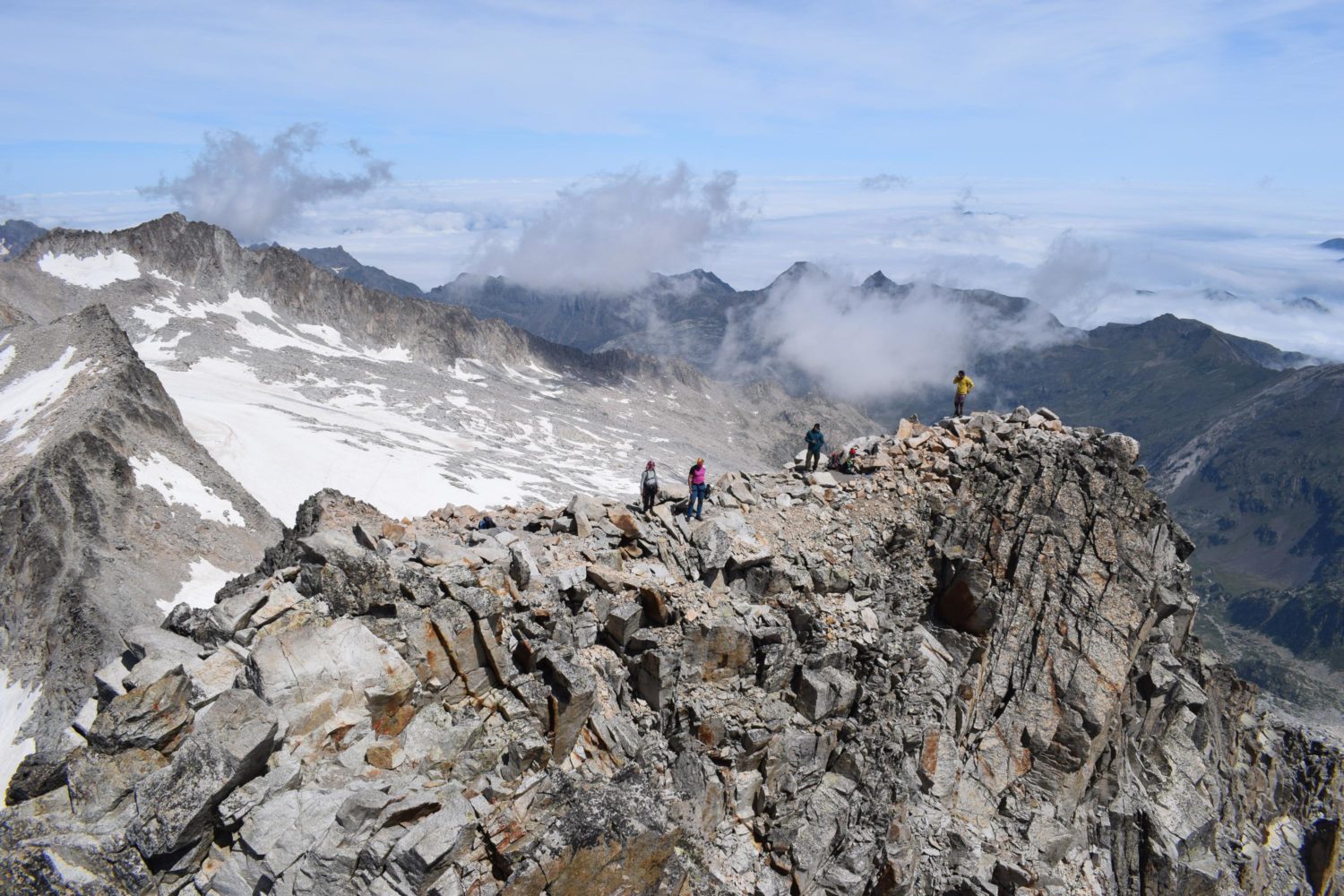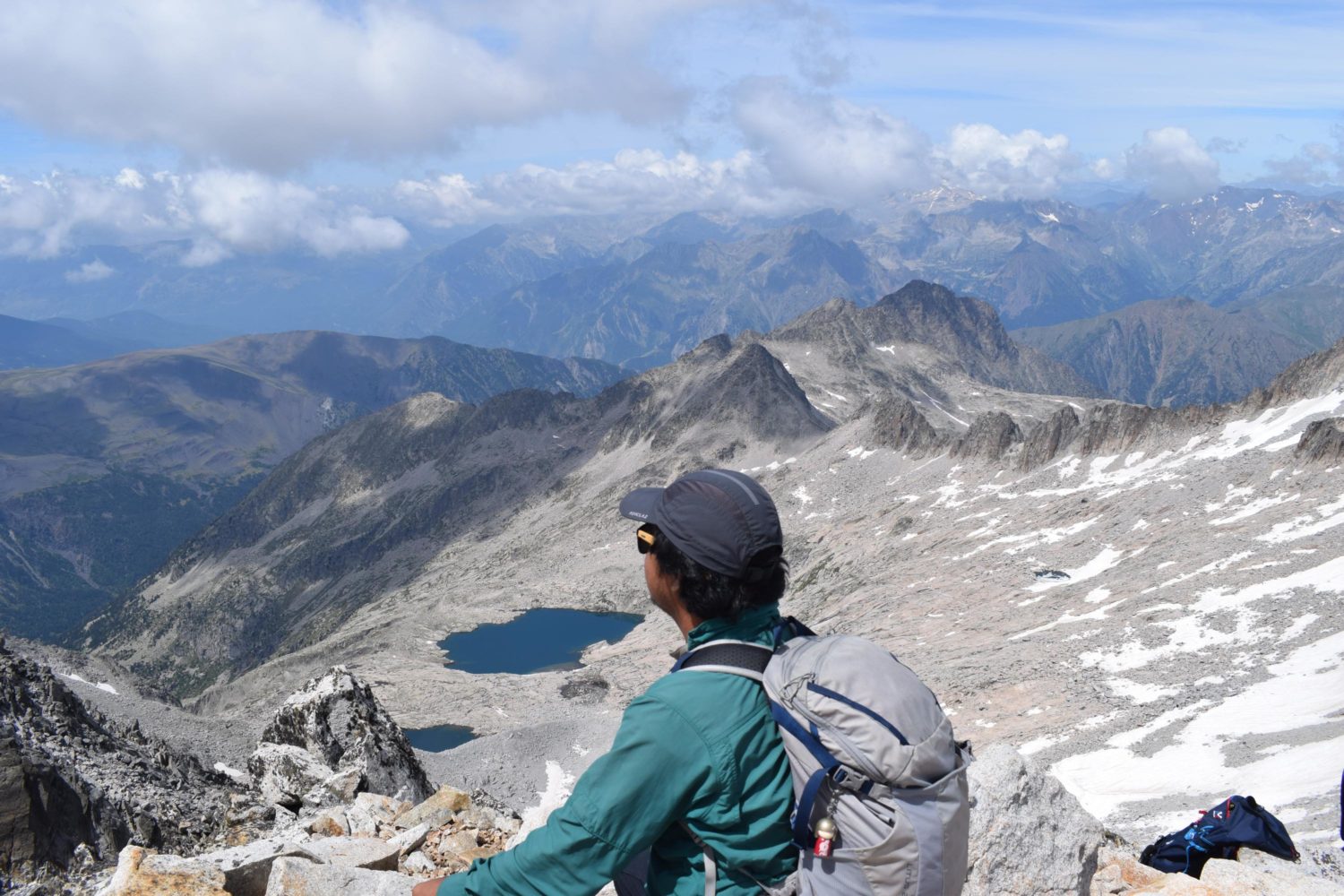 Descend
After a few minutes of meditation and photo ops at the summit, we decided to go down and passed by into this blue lake surrounded by glaciers which according to Omar is a newly-formed mass of water. We got lost on our way down since we opted to take the shortcut. It took us 4 hours from the summit to Refugio la Renclusa. We spent too much looking for the right trail down. It could have been 3 hours of descent to the refuge. But it's fine, we were safe. Another crossed-out on my bucket list!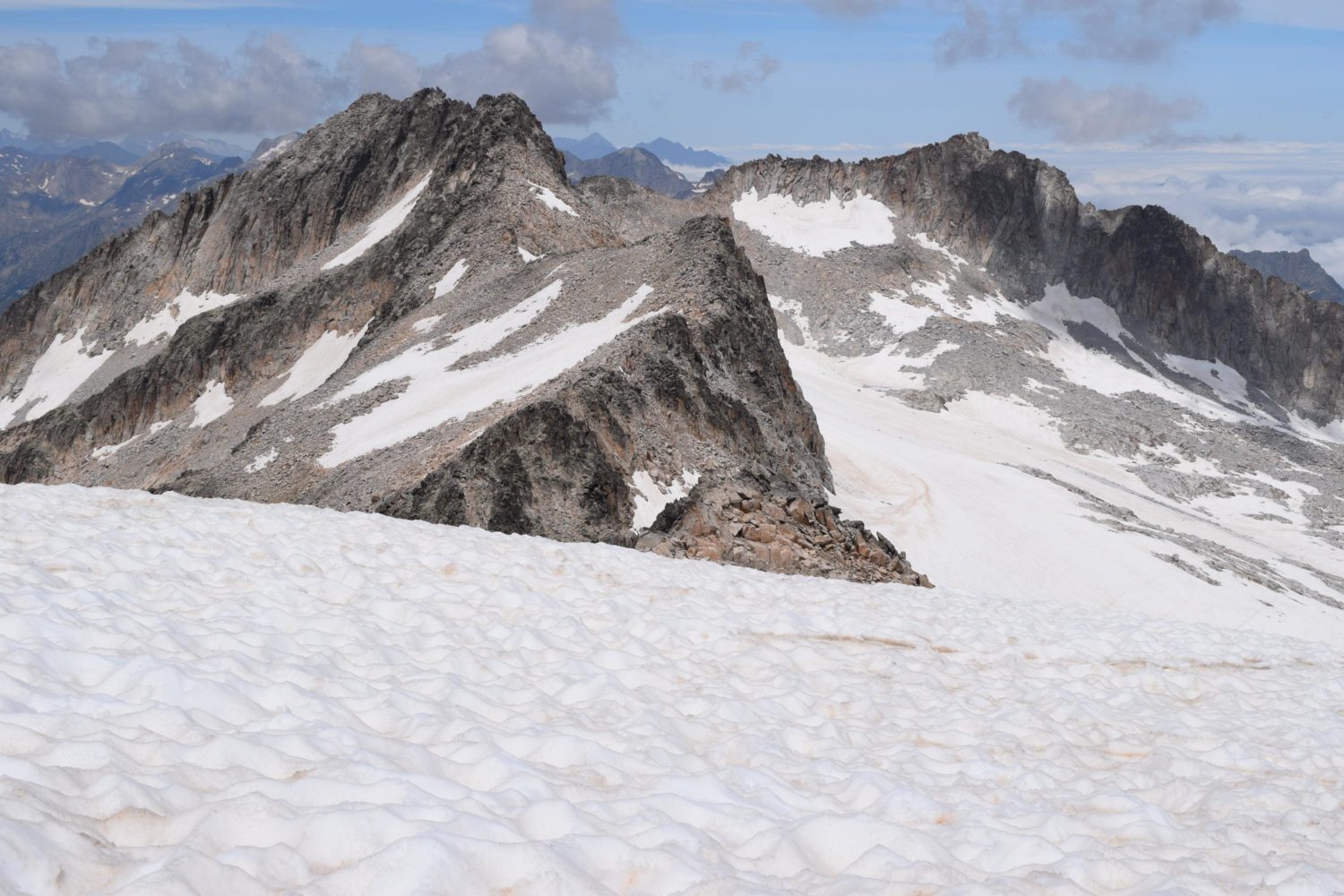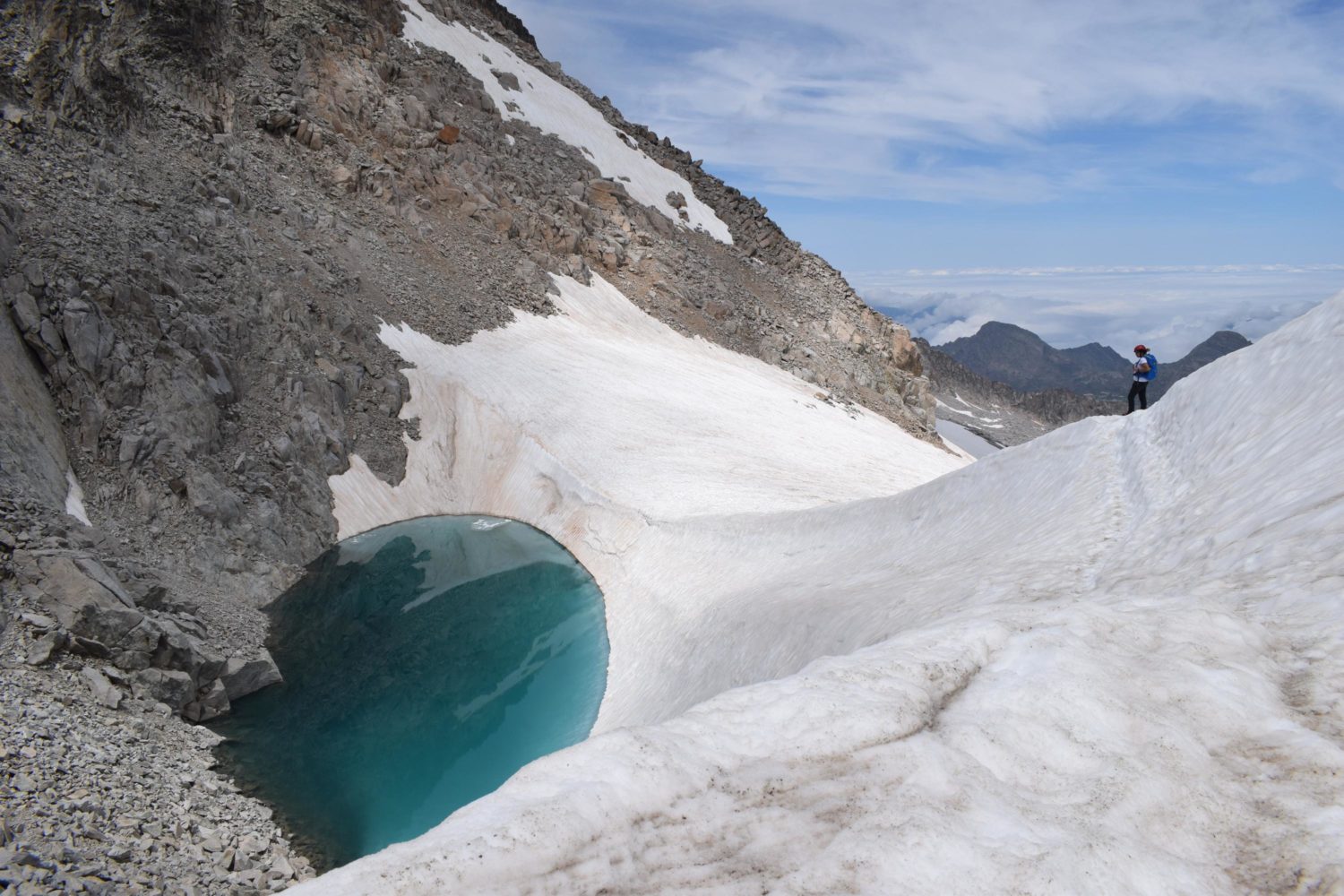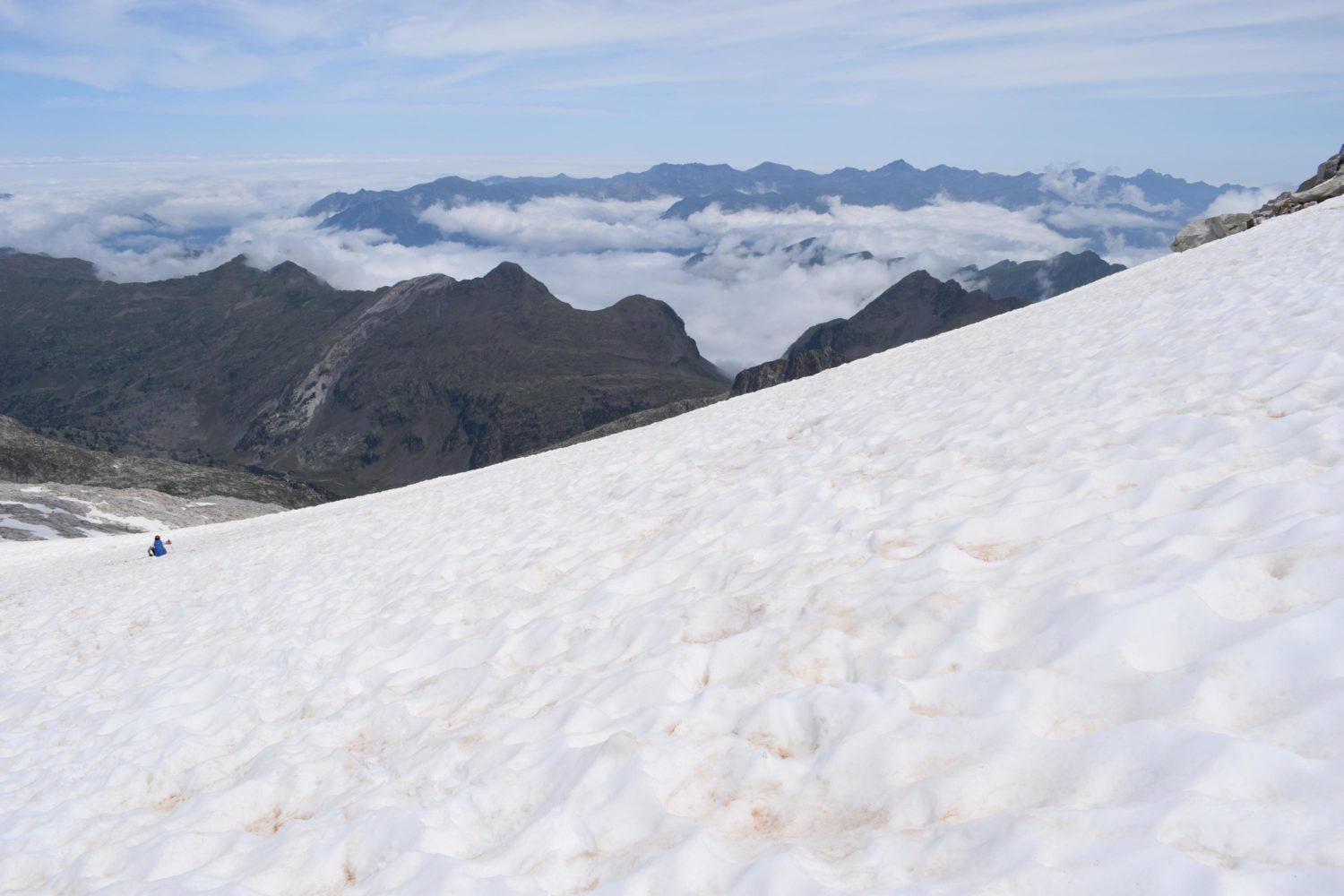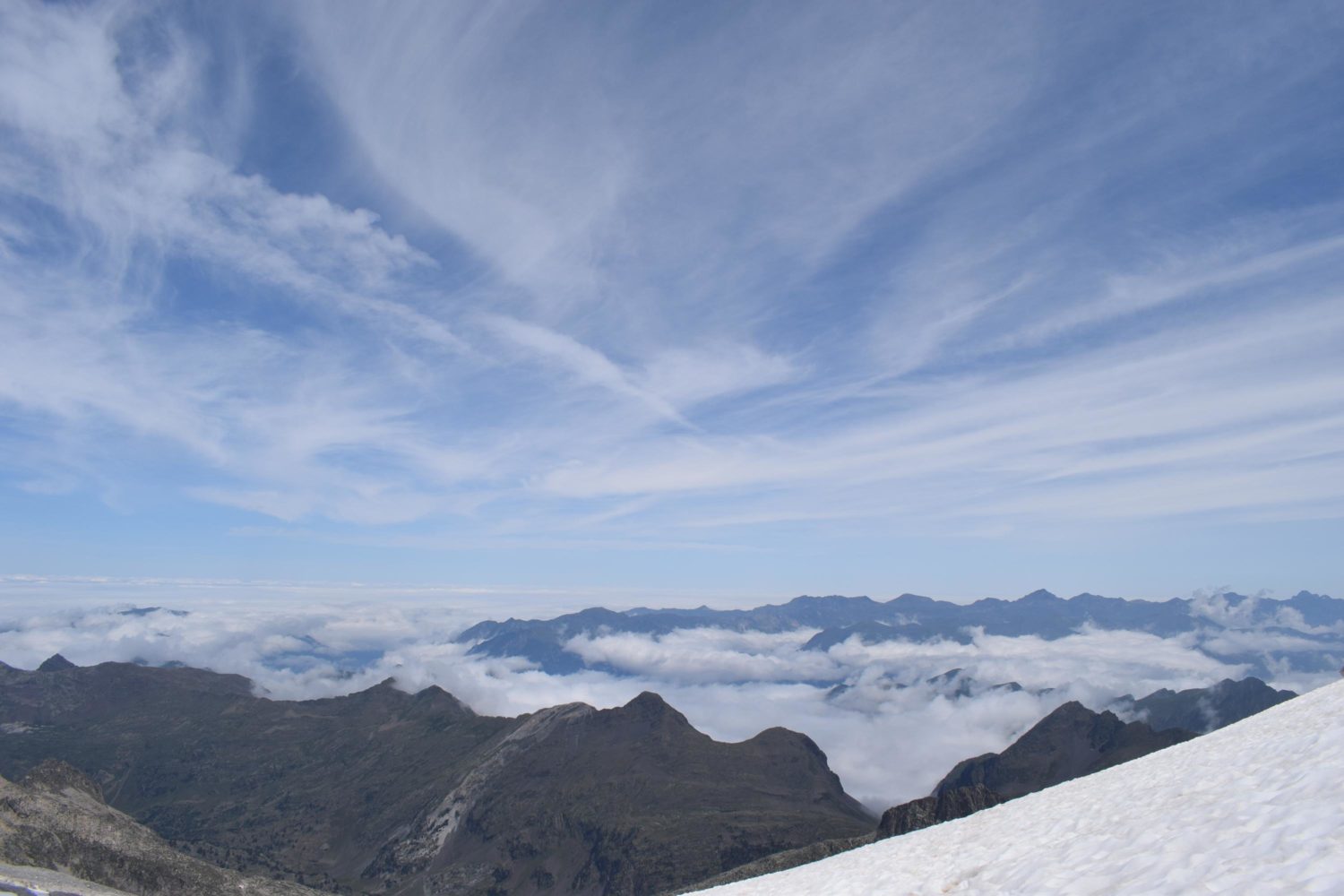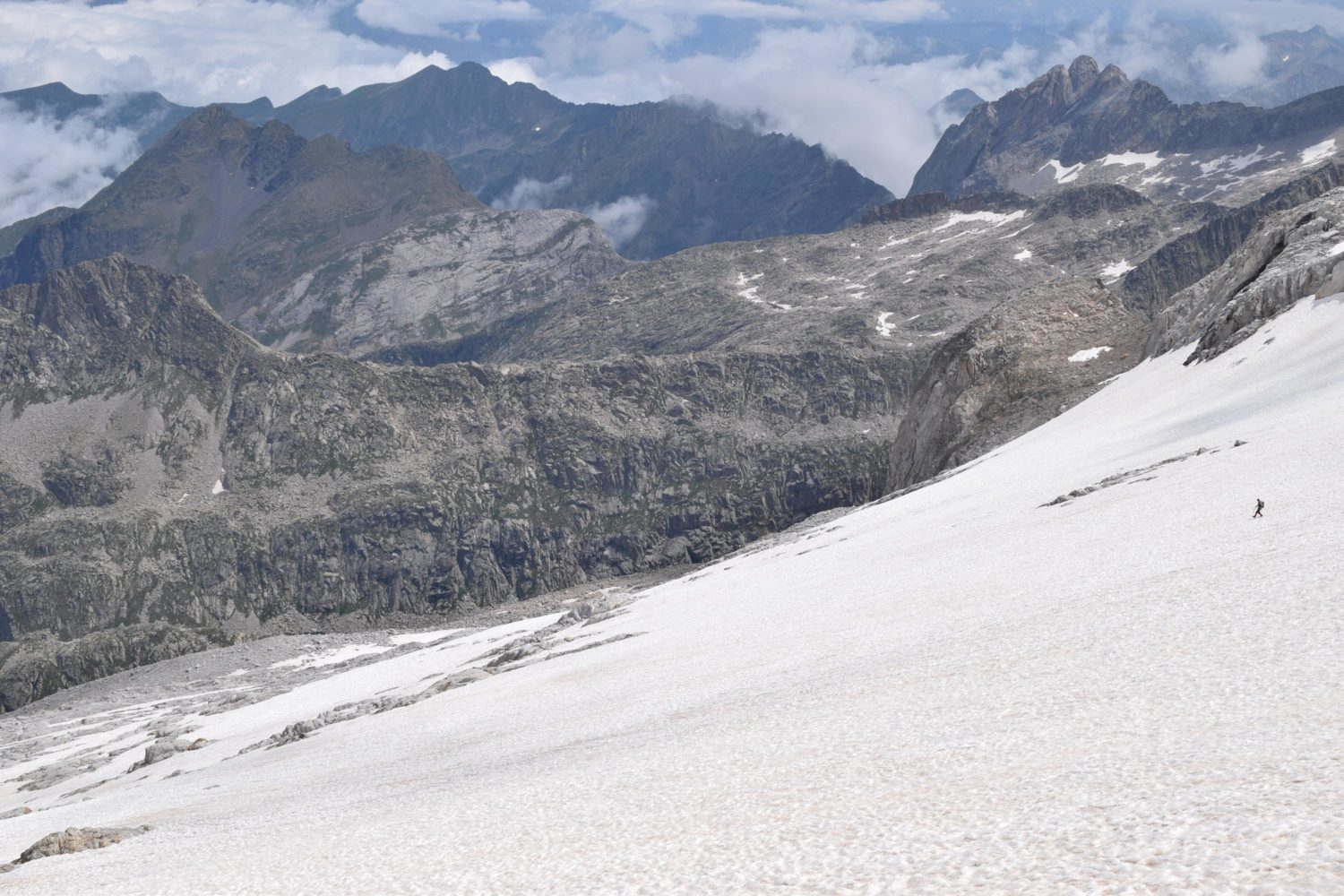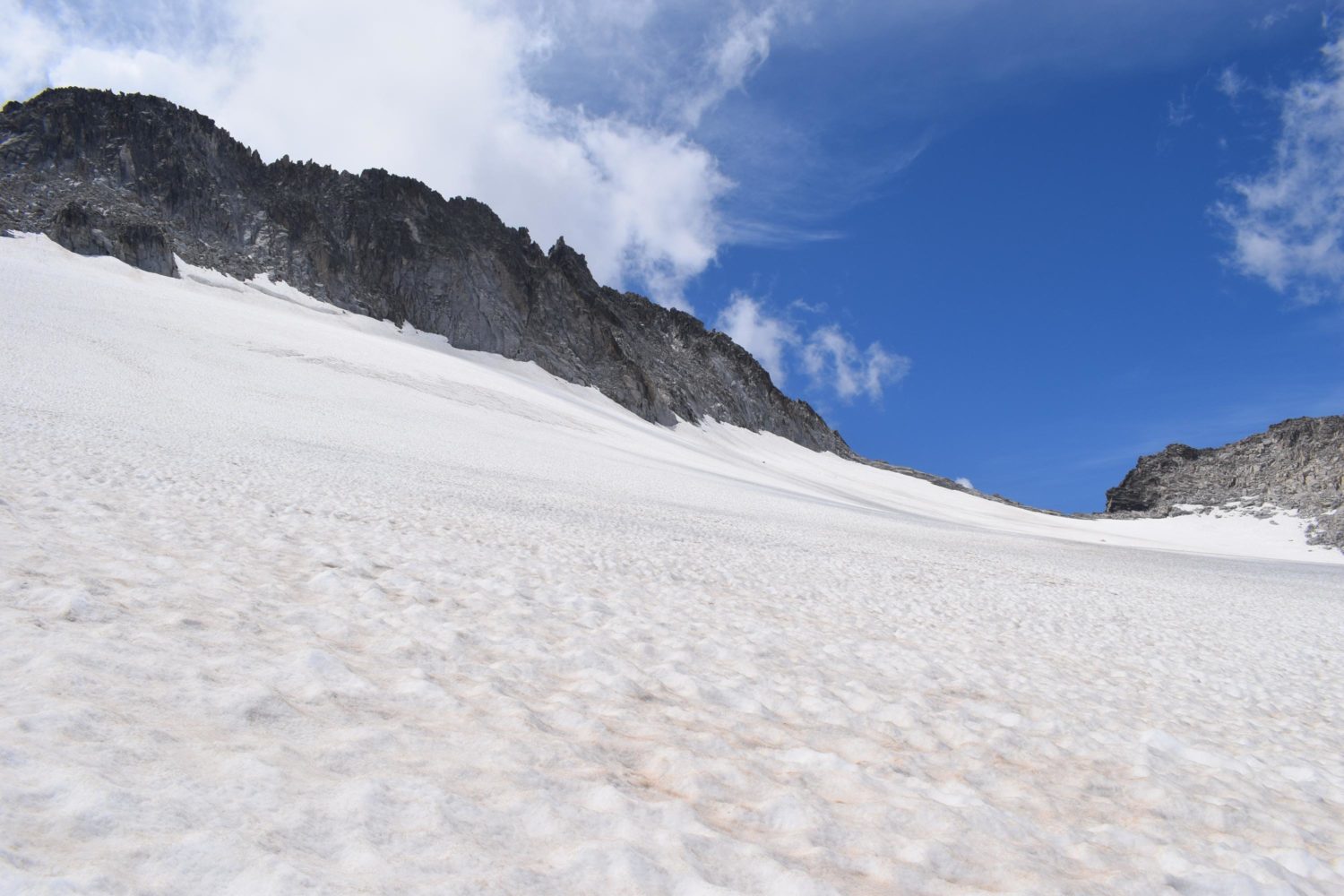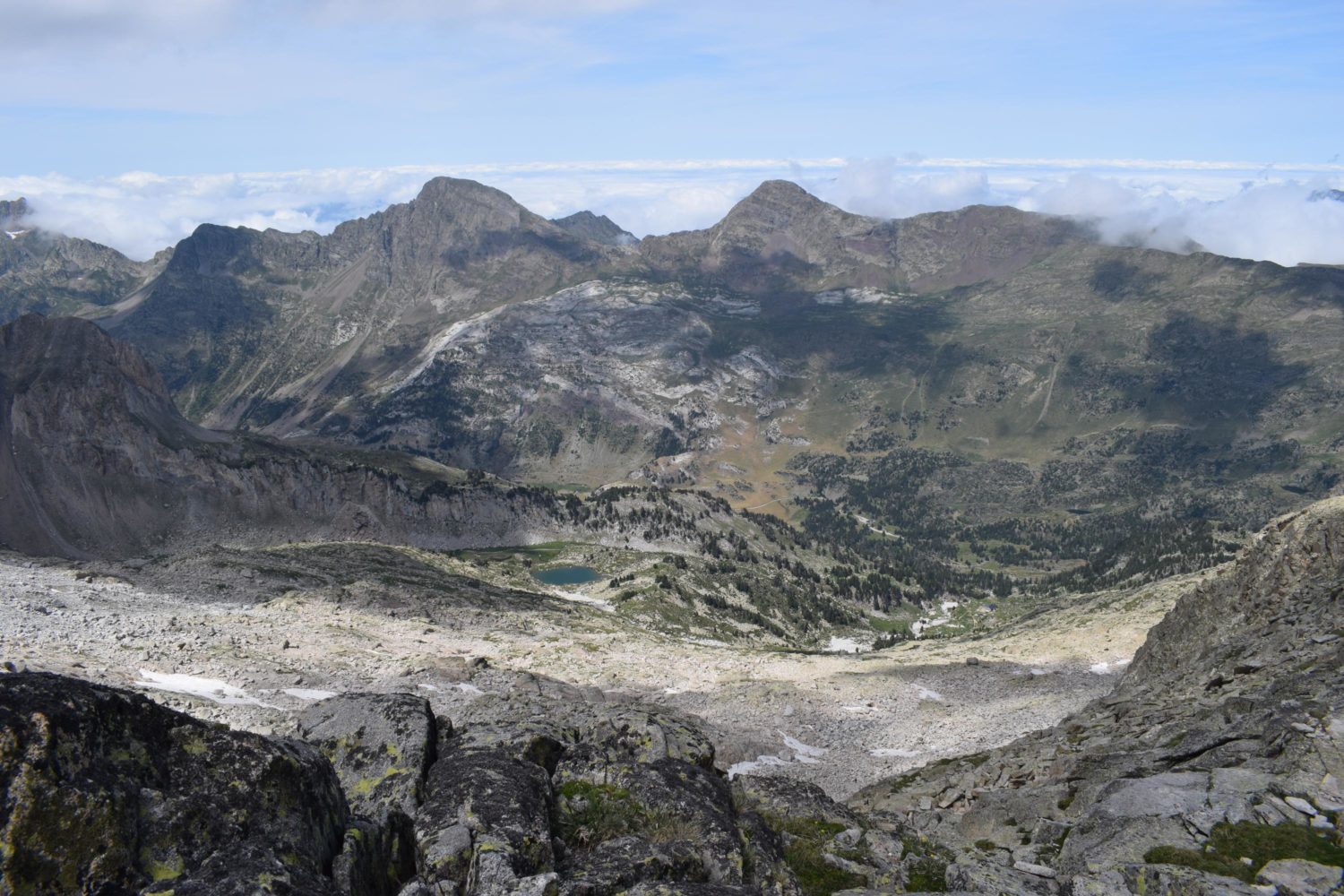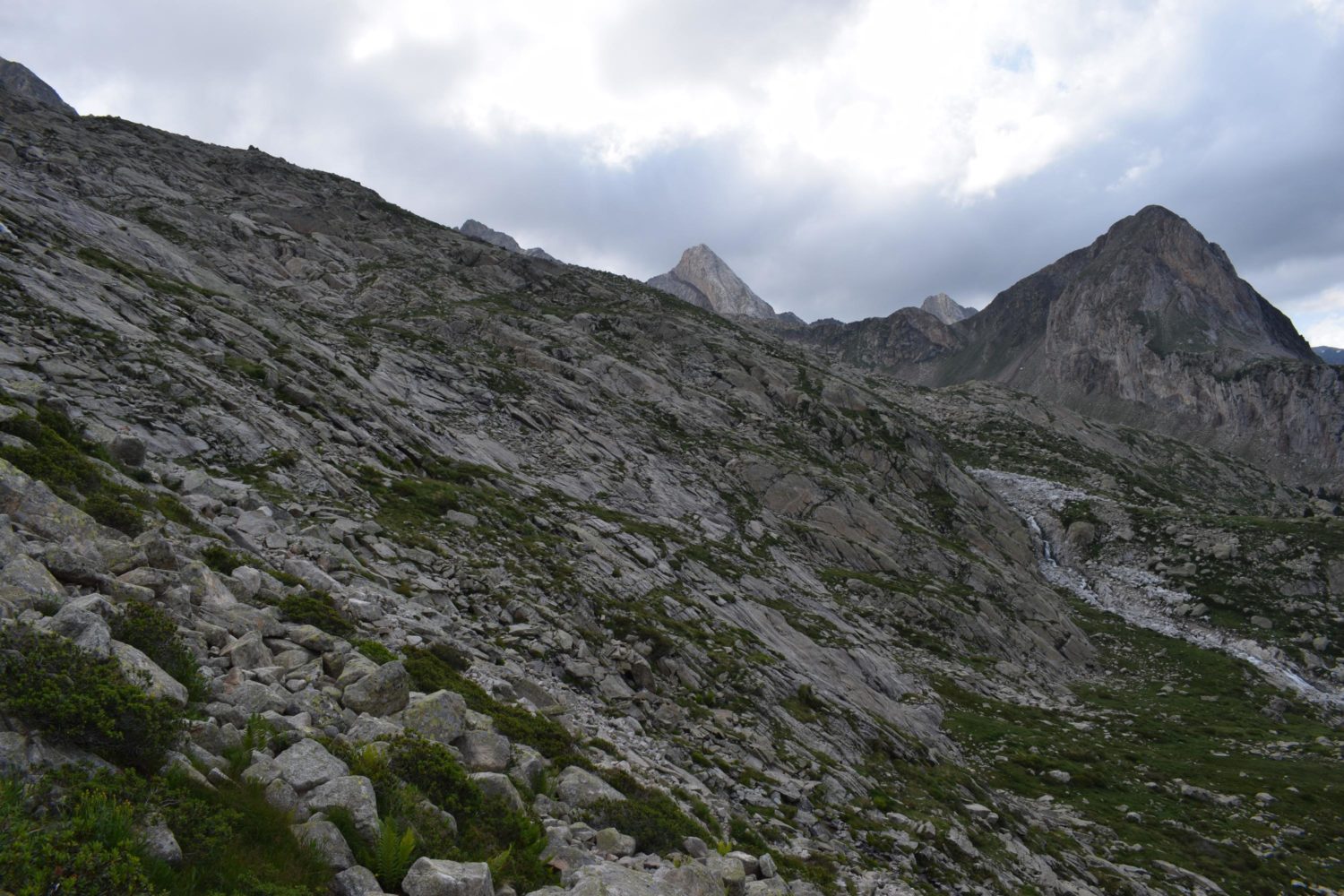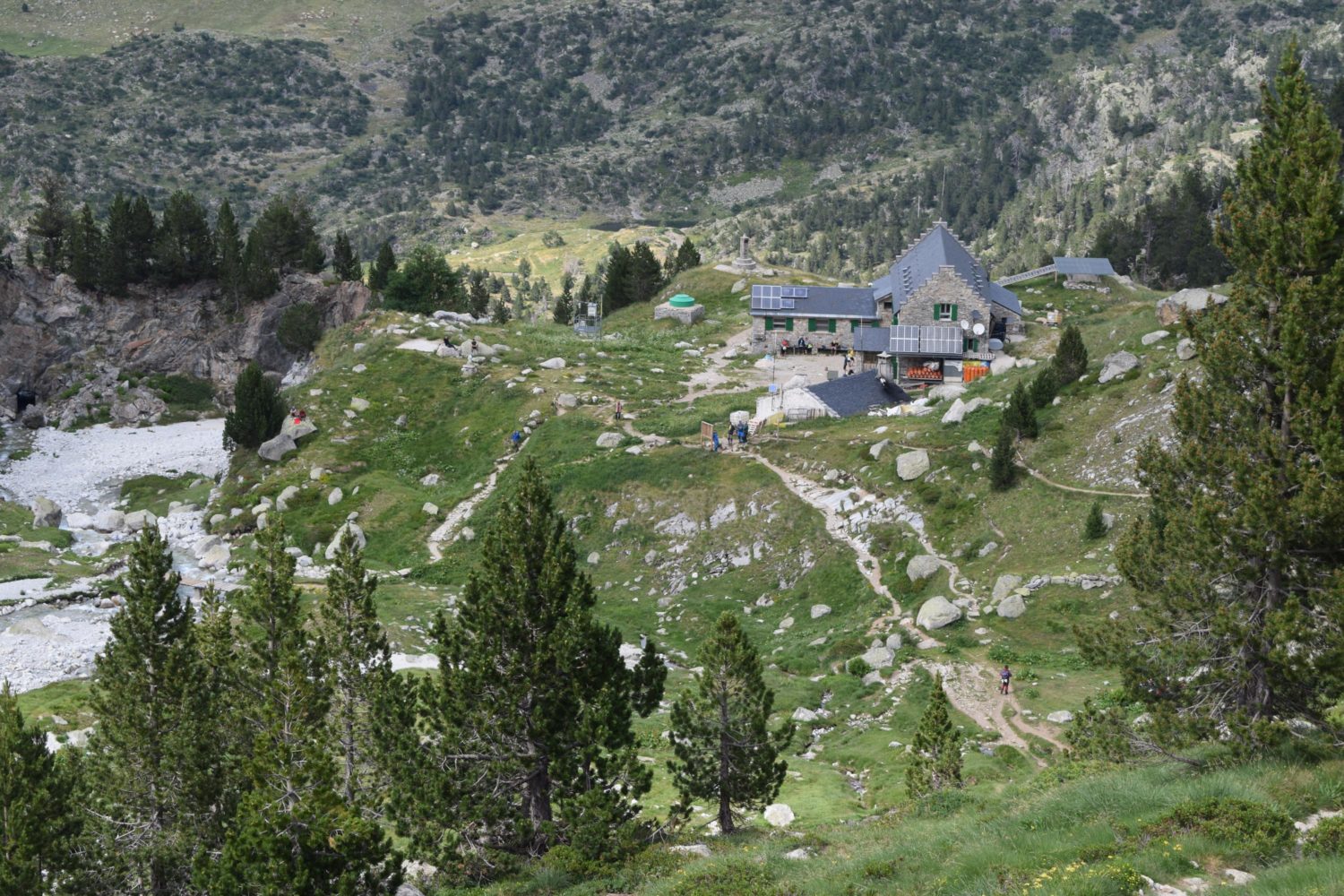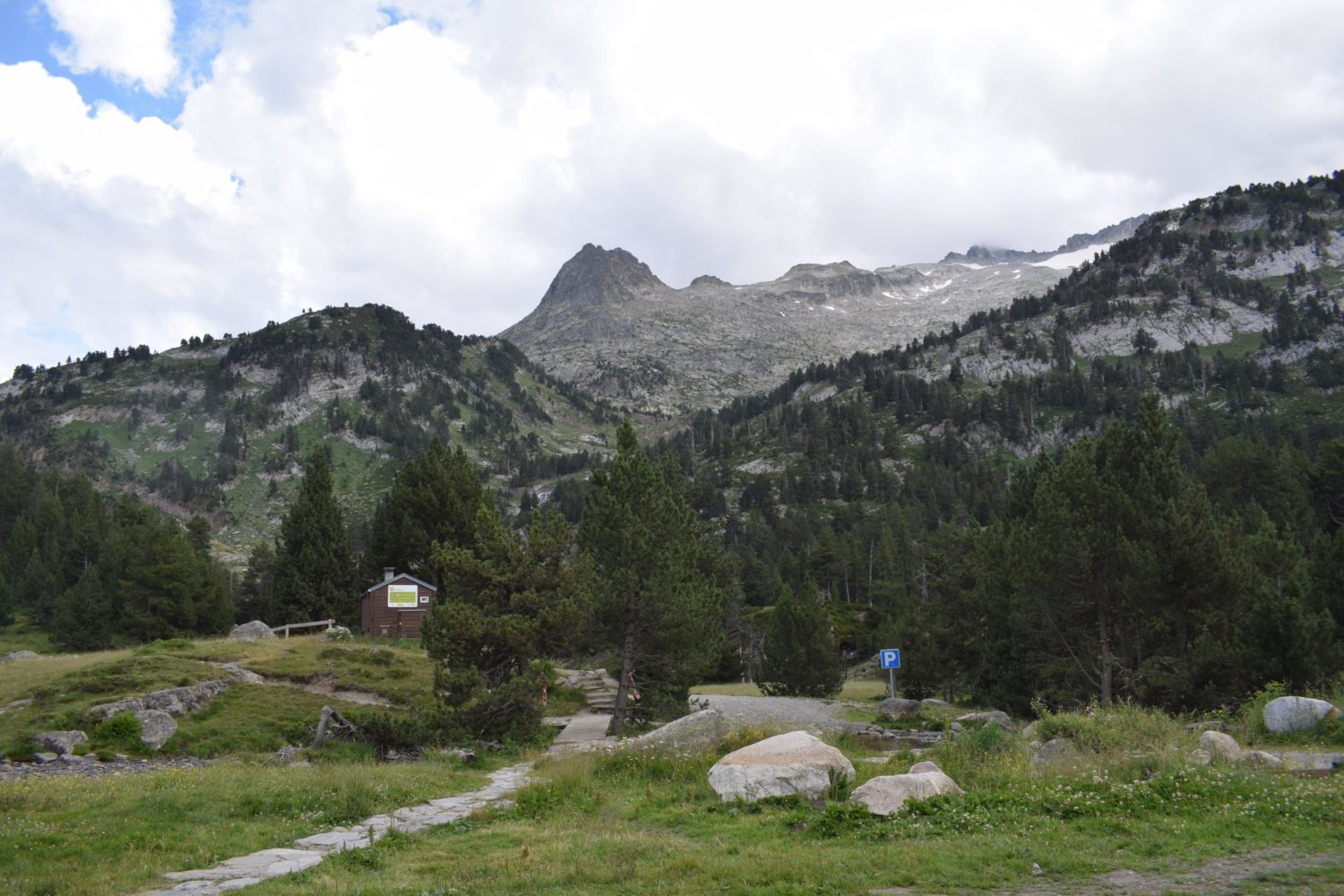 How To Get There?  The easiest way to get to Benasque from Barcelona El Prat Airport is by driving for less than 4 hours via A-2. Another option if coming from Zaragoza is to take a bus directly to Benasque via the Avanza bus. They have 2 trips per day. In Benasque, you can take a bus going to La Besurta which is the last jumping-off point.
What To Bring? Basic gears like a headlamp, crampons, boots, ice ax, trekking poles, gloves,  waterproof jacket, and other important accessories.
Where To Stay? There are plenty of options for you to stay whether in Benasque town, Llanos del Hospital, or in Refugio La Renclusa. If arriving early in Benasque, it is better to advance in Refugio La Renclusa so you only have 13km going to the summit. Of course, it depends on your decision. It's always cheaper to stay in town.
When Is The Best Time To Climb?  You can scale Pico Aneto any season of the year but the best time is mid-June till the end of August.