Morocco is such a vast country with diverse culture and was divided into 7 regions before 1997 namely  Central, Eastern, North-Central, Northwestern, South-Central, Southern, Tansift. Between 1997 to 2010, the country was subdivided into 16 regions under the Full Unitary System until it was restructured to 12 regions on March 5, 2015. Meknѐs and Fѐs were merged from its previous structure of Meknѐs-Tafilalet and Fѐs-Boulemane. These regions were subdivided into a total of 75 prefectures and provinces.
We left Rabat after breakfast and drove to Volubilis passing by Forêt de la Maâmora and Forêt du Gharb until we pulled over somewhere in Sidi Kacem to fill our empty stomach. We were in the middle of nowhere and the only meal you can order is chicken in sauce and bread.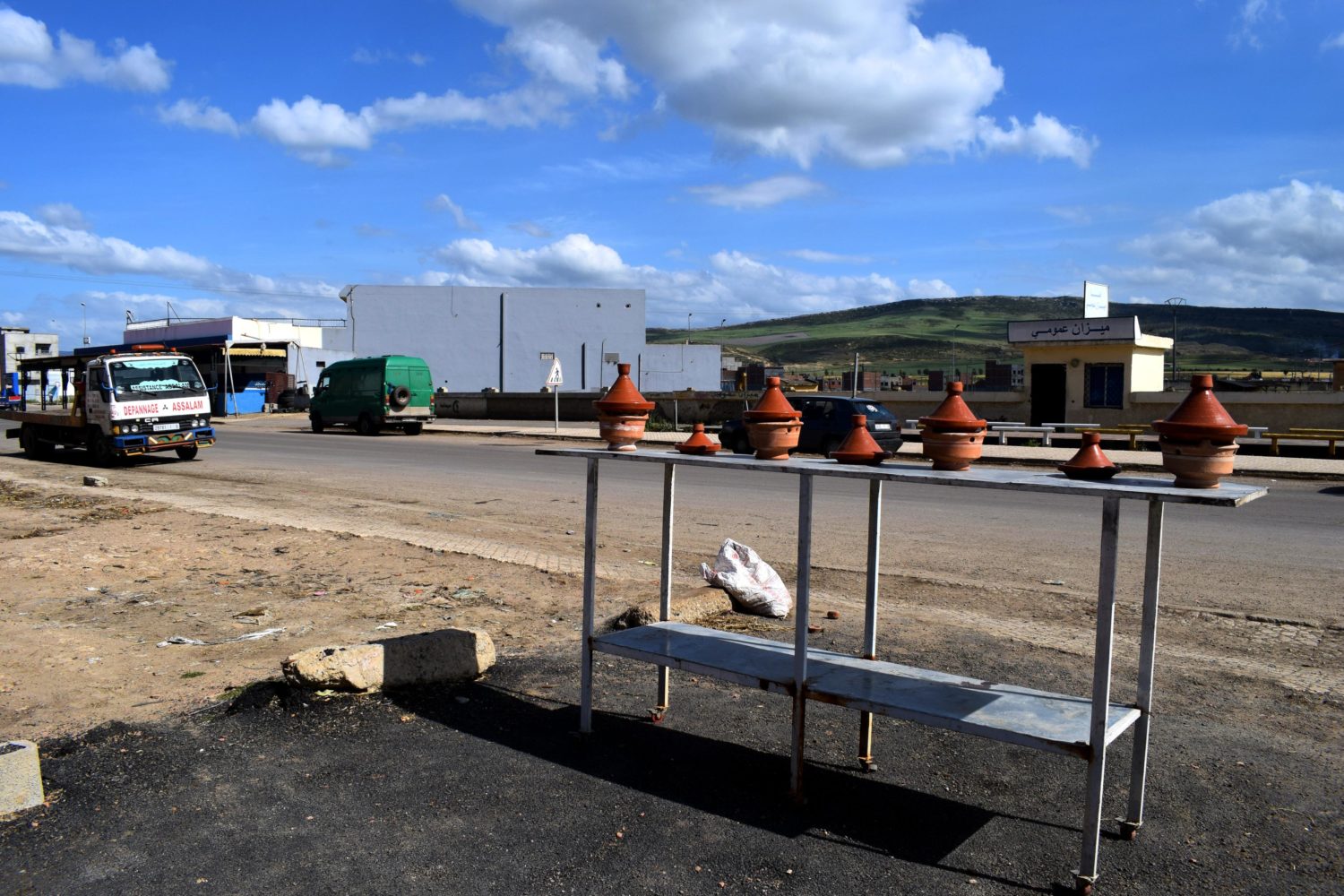 Continuing through Volubilis, we passed by endless horizons of wheat fields, olive groves, vegetable plantations, orange farms, herds of sheep crossing main highways and occasionally bumpy road. Nevertheless, the weather was wonderful which we were so lucky about it.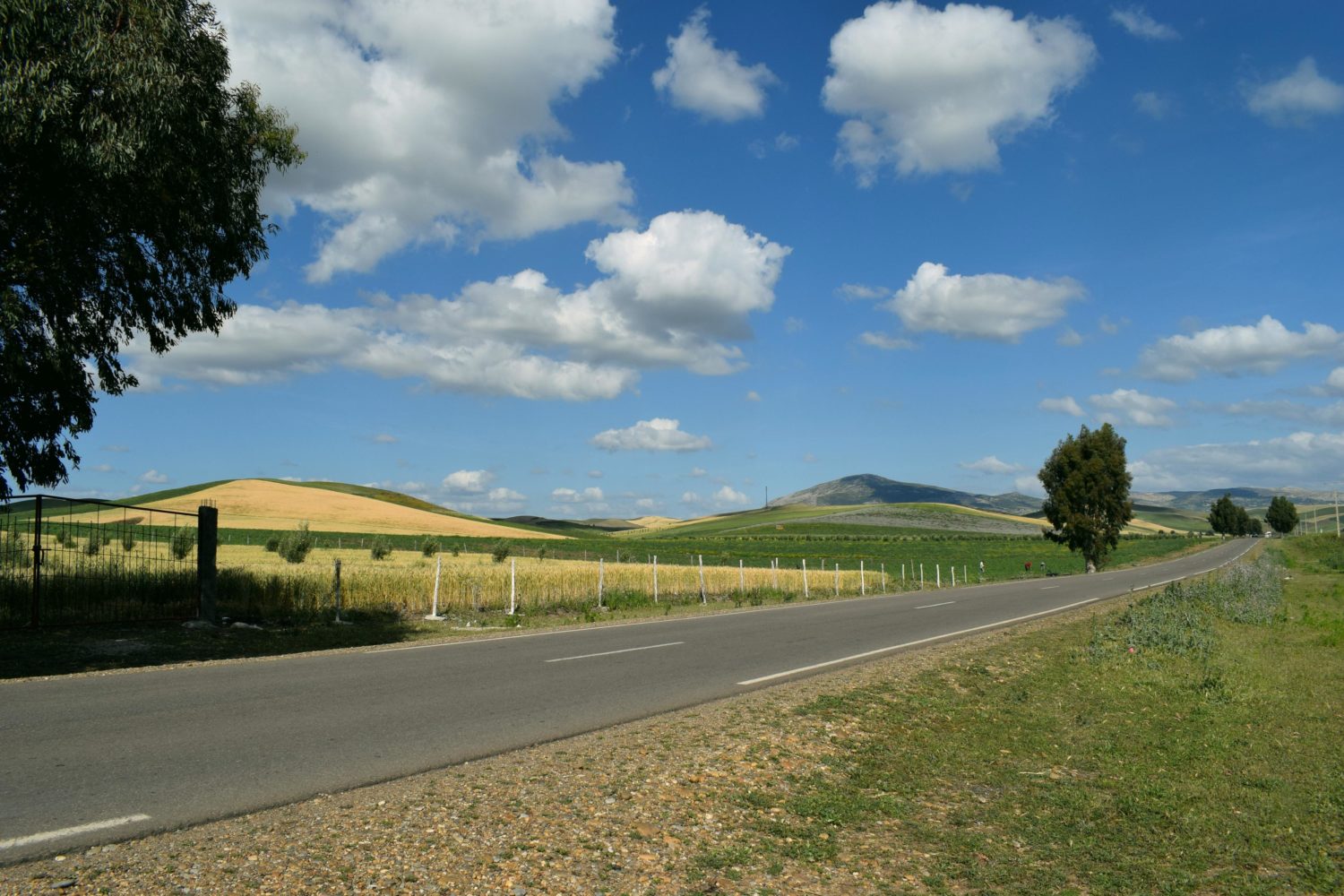 Volubilis
A UNESCO World Heritage Site for being an exceptionally well-preserved example of a large Roman colonial town on the fringes of the Empire.  Situated 32 kilometers north of Meknѐs, it is an old Berber village before it was occupied as the capital of the kingdom of Mauretania. It was further expanded under the Roman rule for about 42 hectares covered in thick walls. It showcased numerous grand public building and important structures including the basilica, triumphal arch, temples, public baths, and bakery to name a few. The area is so big that needs to be explored for 3-4 hours. It would be better if you will have a rented car.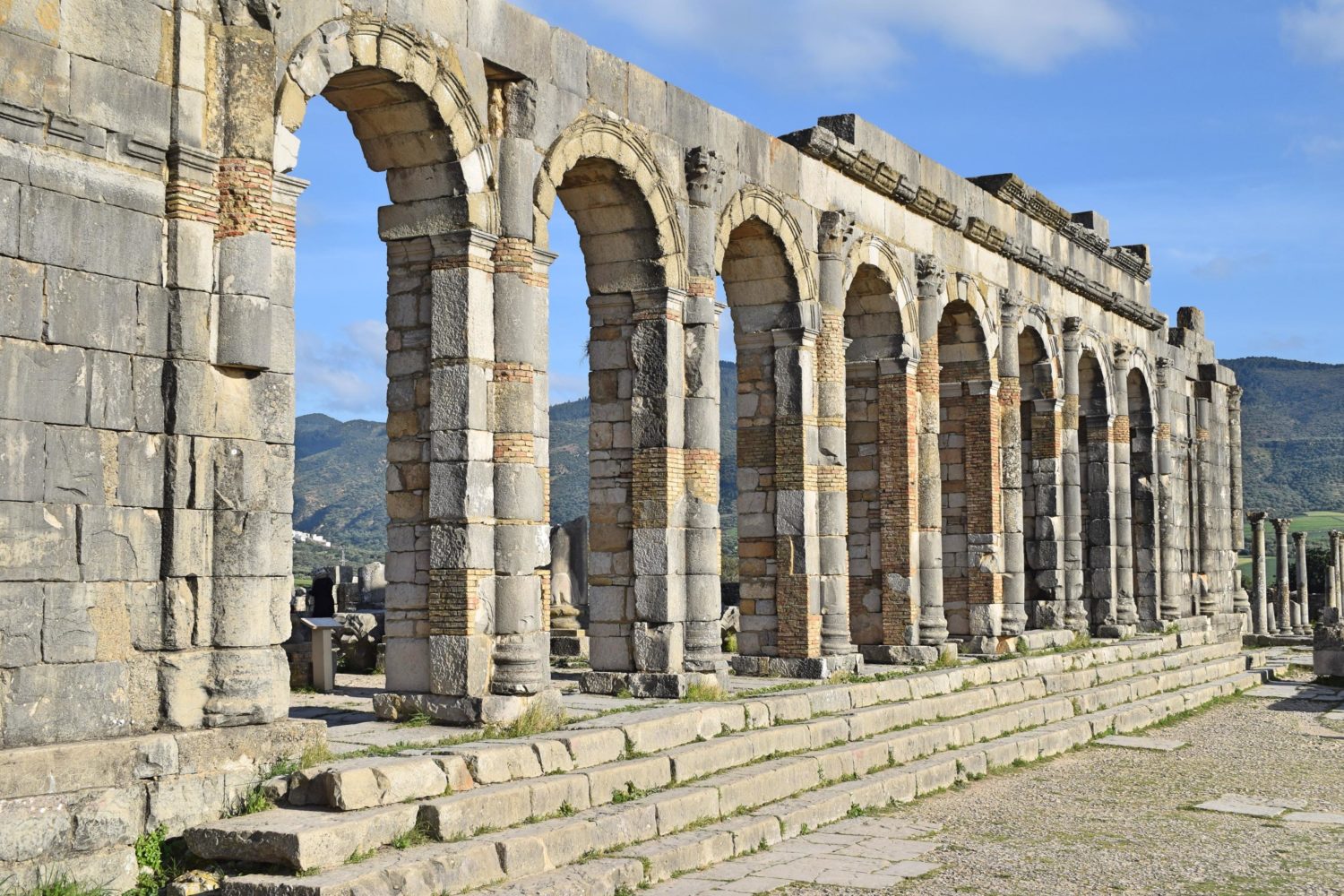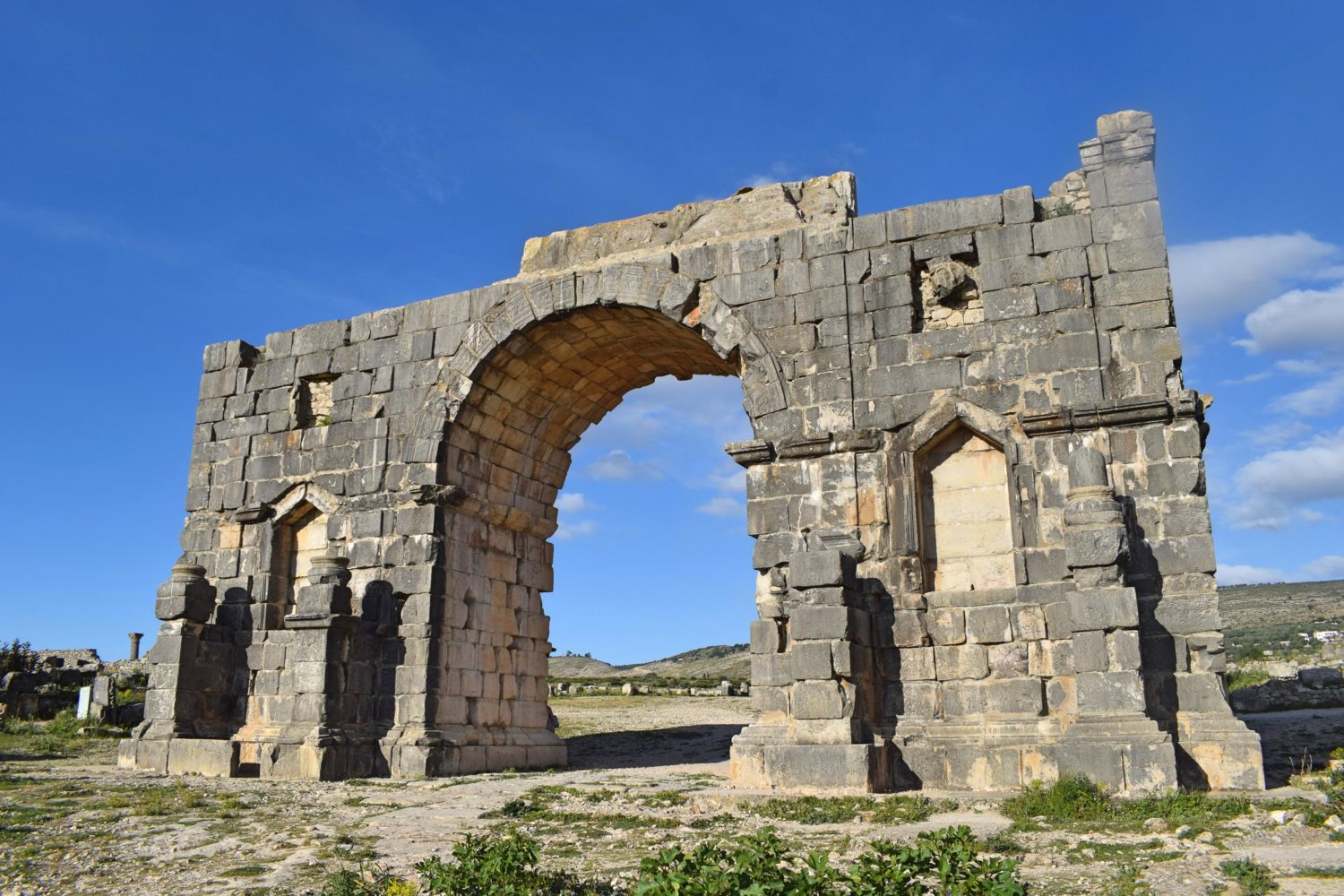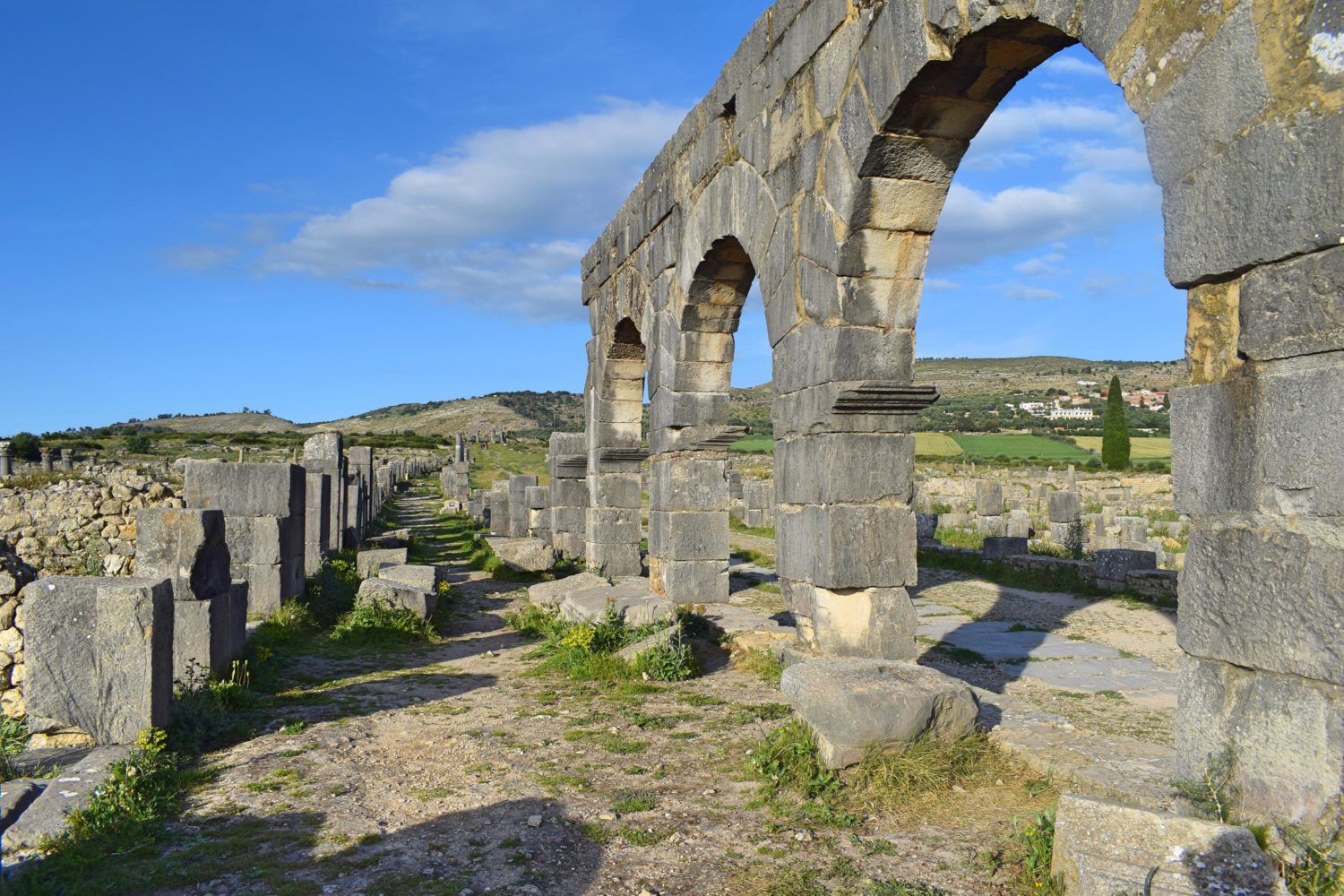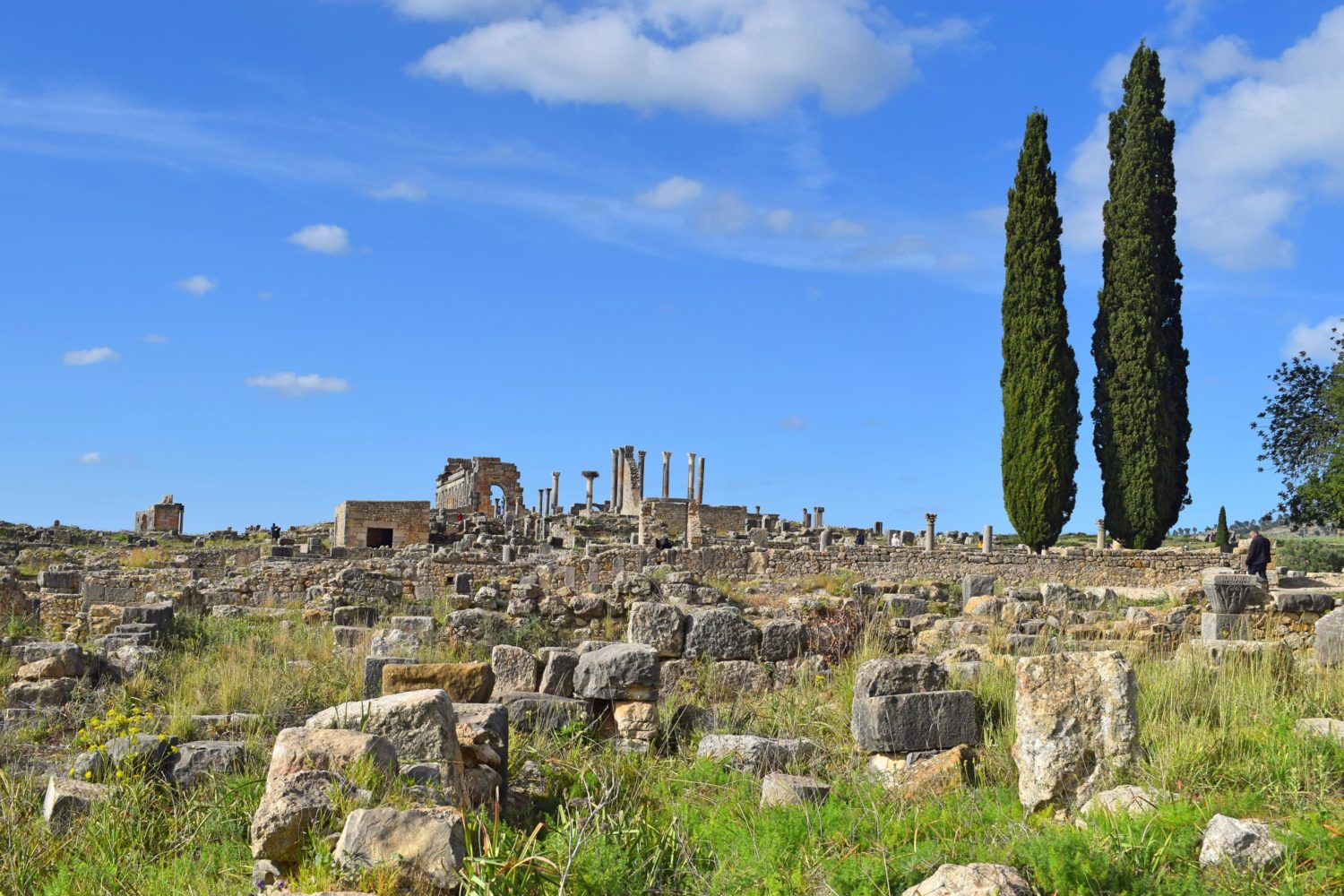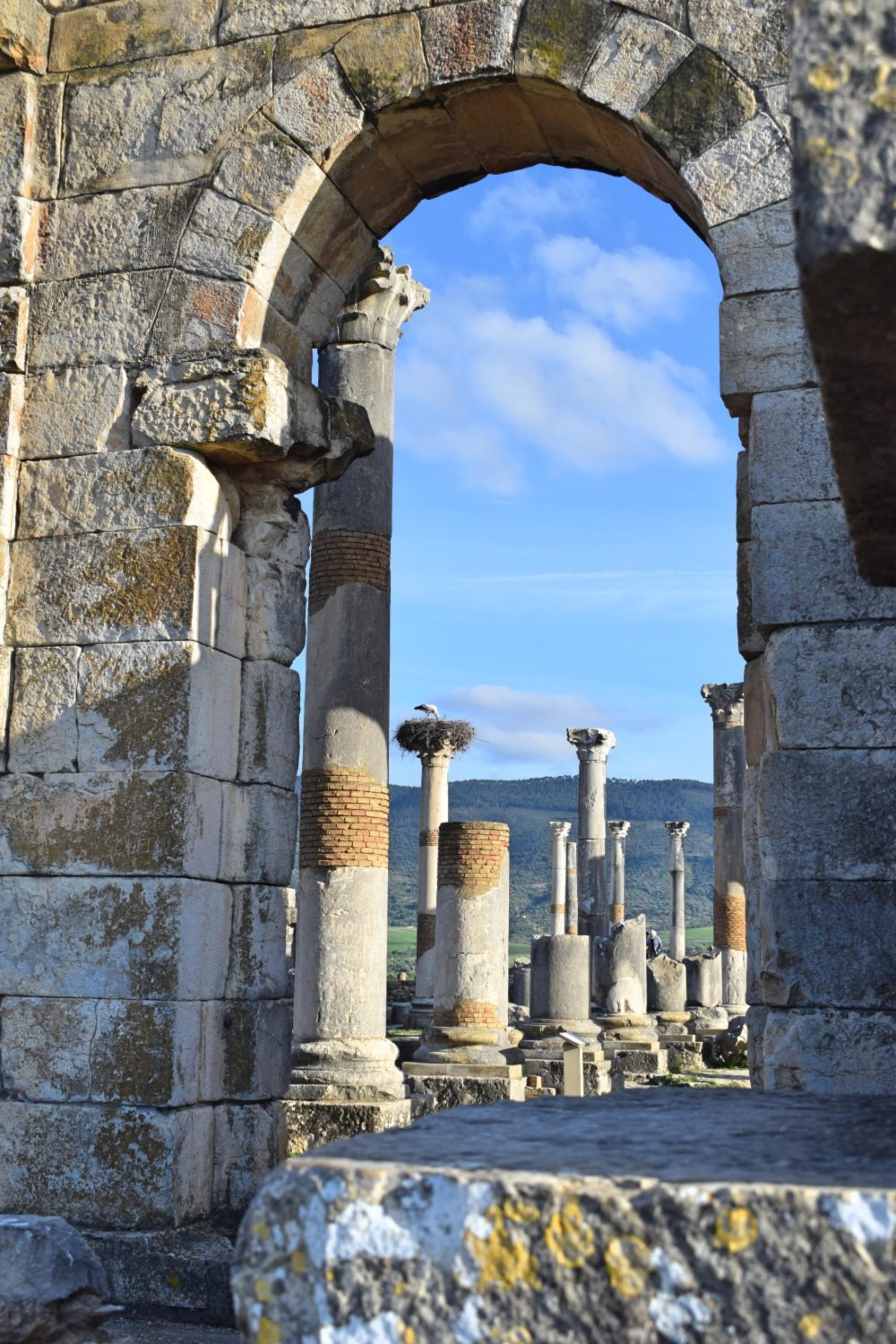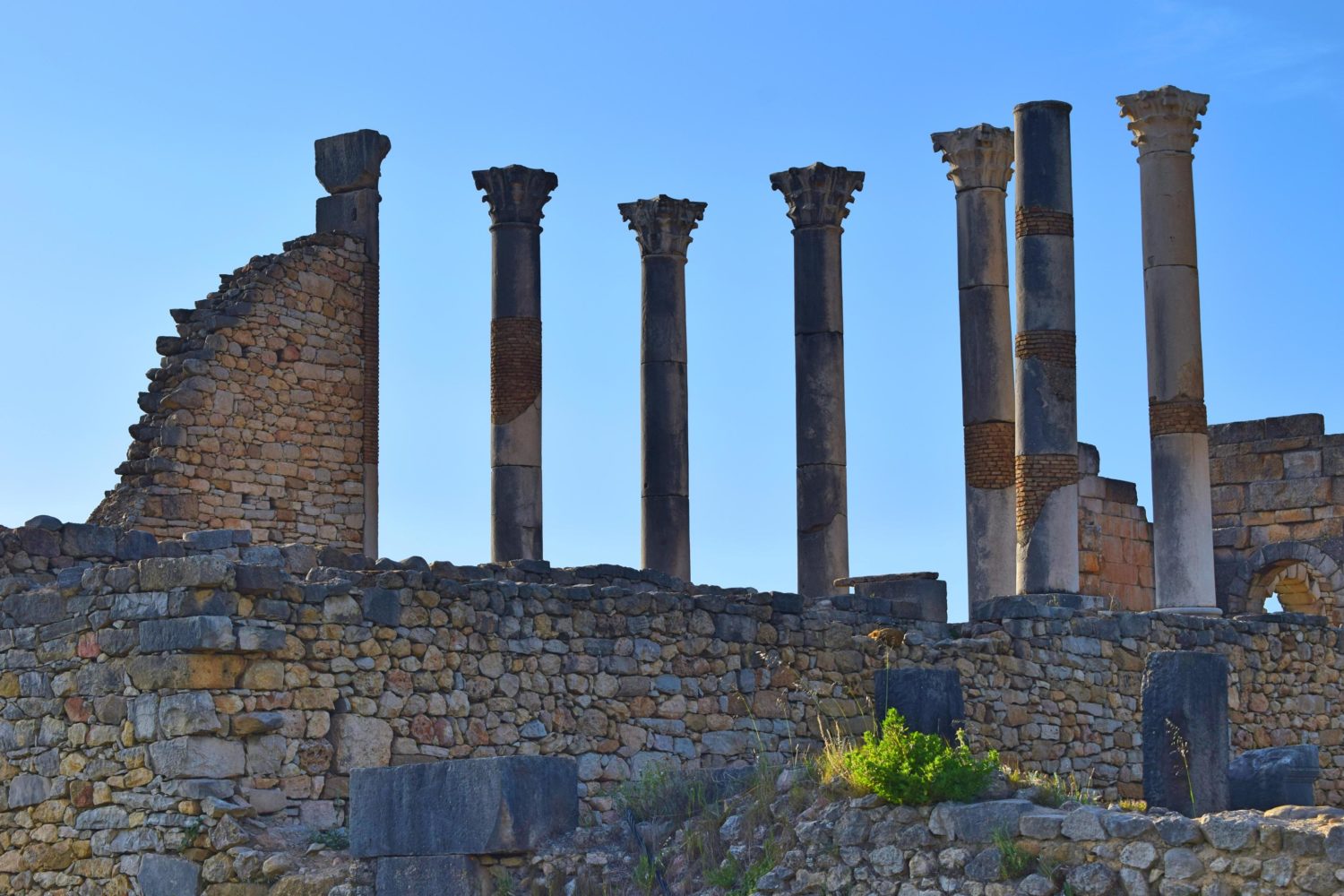 Moulay Idriss Zerhoun
Little did I knew that this place is so sacred and special to Moroccans. Located just 5 kilometers away from Volubilis. It was in this town where a new dynasty sprouted in 789 when Moulay Idriss I brought the religion Shiism. Construction of Fes was also initiated by him and later continued by his son Moulay Idriss II.
A typical afternoon in town where women carry their basket for marketing. We were greeted by the usual people who offer parking. Please take note that when you are in Morocco, they are everywhere. They give you a place to park and ask for extra money. Like for example, when we were in Marrakesh medina with friends, a guy offered us a parking space for 40.00 Dhs. When we finally parked the car, the real caretaker asked for 70.00 Dhs. So it's up to you if you will argue with them. The typical rate for 24 hours parking is around 20-30 Dhs. Ask first and if you still have energy, look for a paid parking.
The town is so small that you can see most of it in an hour or two. The small main square that is surrounded by cafes and shops are the main spot where people socialize and enjoy their cup of coffee or tea. I was surprised by the local price of coffee for 8 Dhs. Just off the main square is the Moulay Idriss I mausoleum that's only open for Muslims.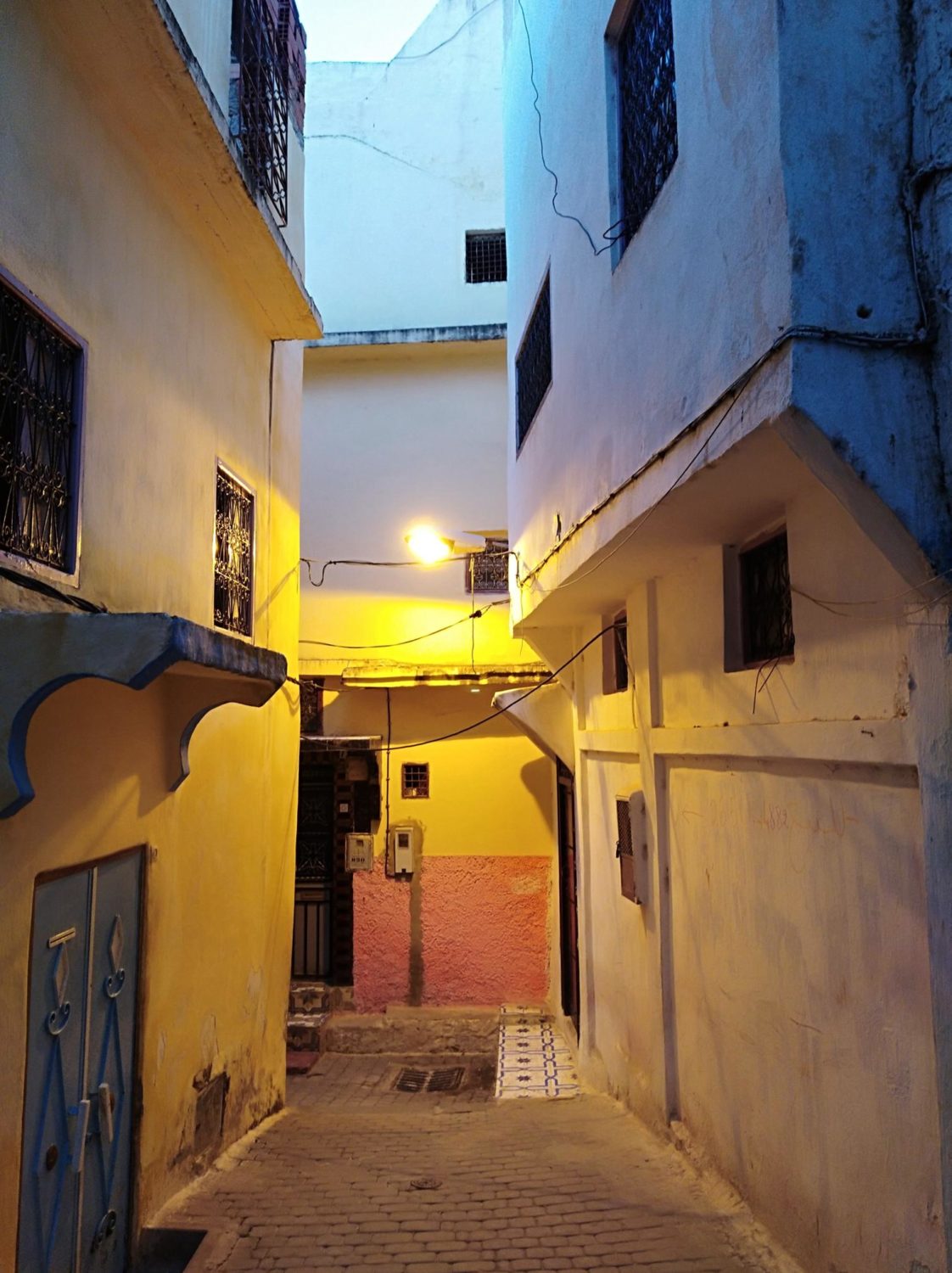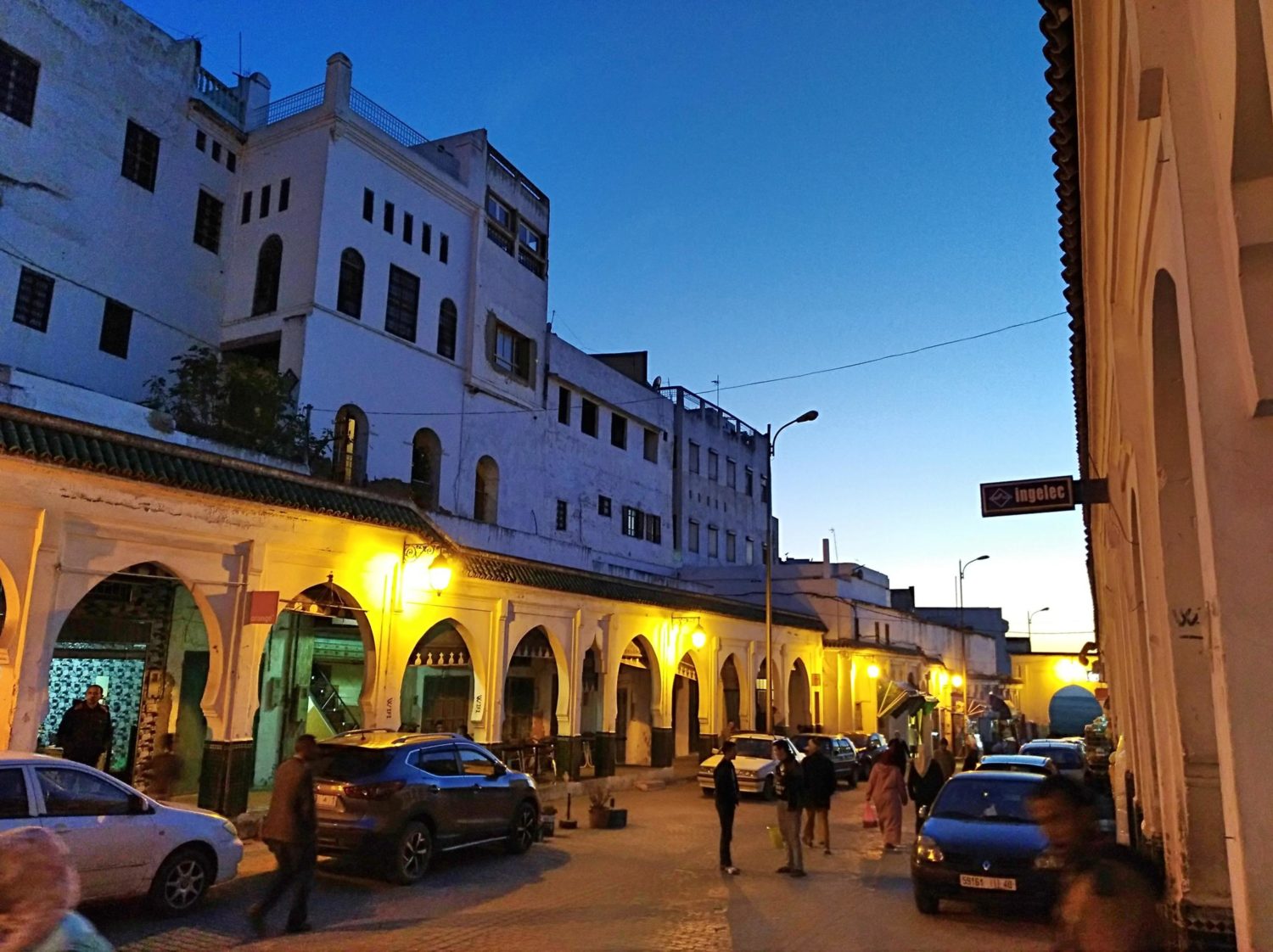 Some kids were offering for a guide. I advise you to just ignore them. You don't really need one. If you want to chase sunsets, just continue walking up until you find a perfect place to enjoy.
Meknѐs
Once the capital of Morocco under the reign of Sultan Moulay Ismail ibn Sharif, son of the founder of Alaouite Dynasty and is considered the longest reign sultan of Morocco for 55 years.
We arrived in Meknѐs at night and found a place to park our car for 40 Dhs and walked to our booked apartment inside the ancient medina. Exhausted from the day's trip, my wife and I decided to just rest and never go out for dinner.
The next day, we spent most of our time walking around the medina and outside the walled city after a good breakfast from our rented bed and breakfast place. After a few hours of walking around, we found ourselves exiting at the big door of Bab Mansour. I'm telling you, this door is always crowded with tourists wanting to have a photo in front of this huge and intricately decorated door. Like any other big Moroccan city, Meknѐs is a bit peaceful and less-crowded except for the Lahdim Square where we saw some monkeys dressed in colorful clothing, cobras and a guy who's pretending to be floating on the air. As we walked around the square, café staff were too competitive to offer their menus. We sat at the corner of the square while enjoying our coffee under the full-blast sun.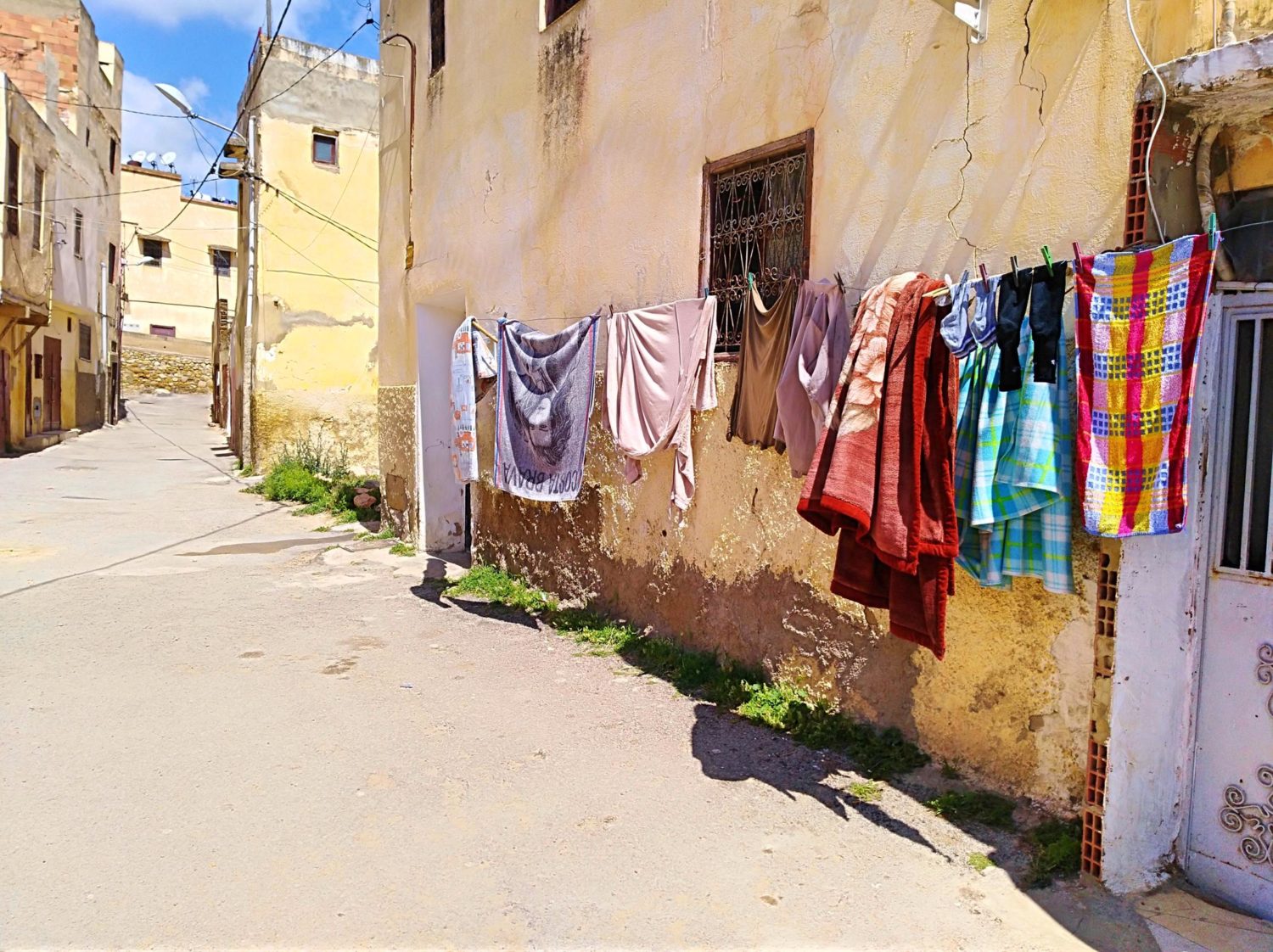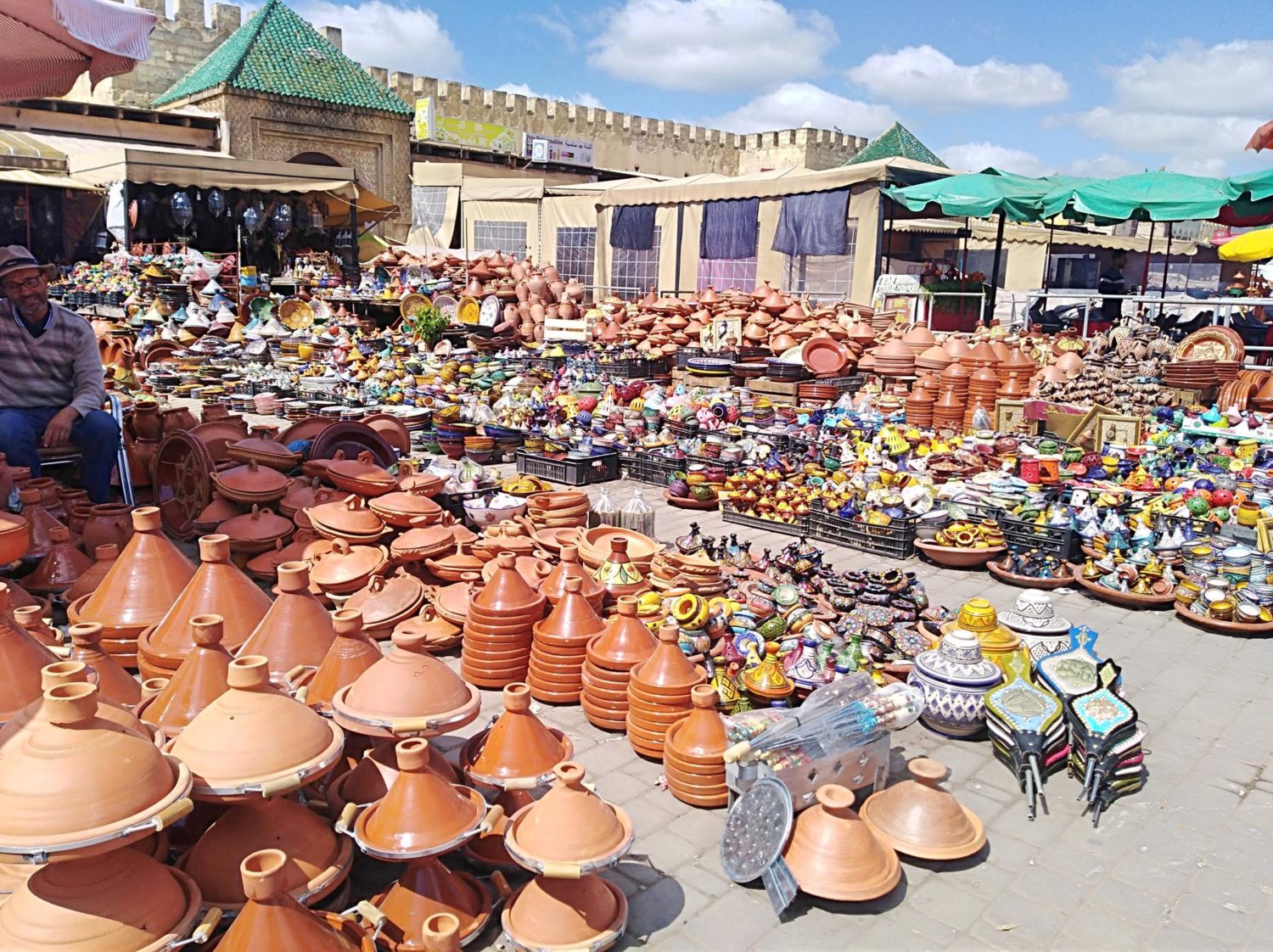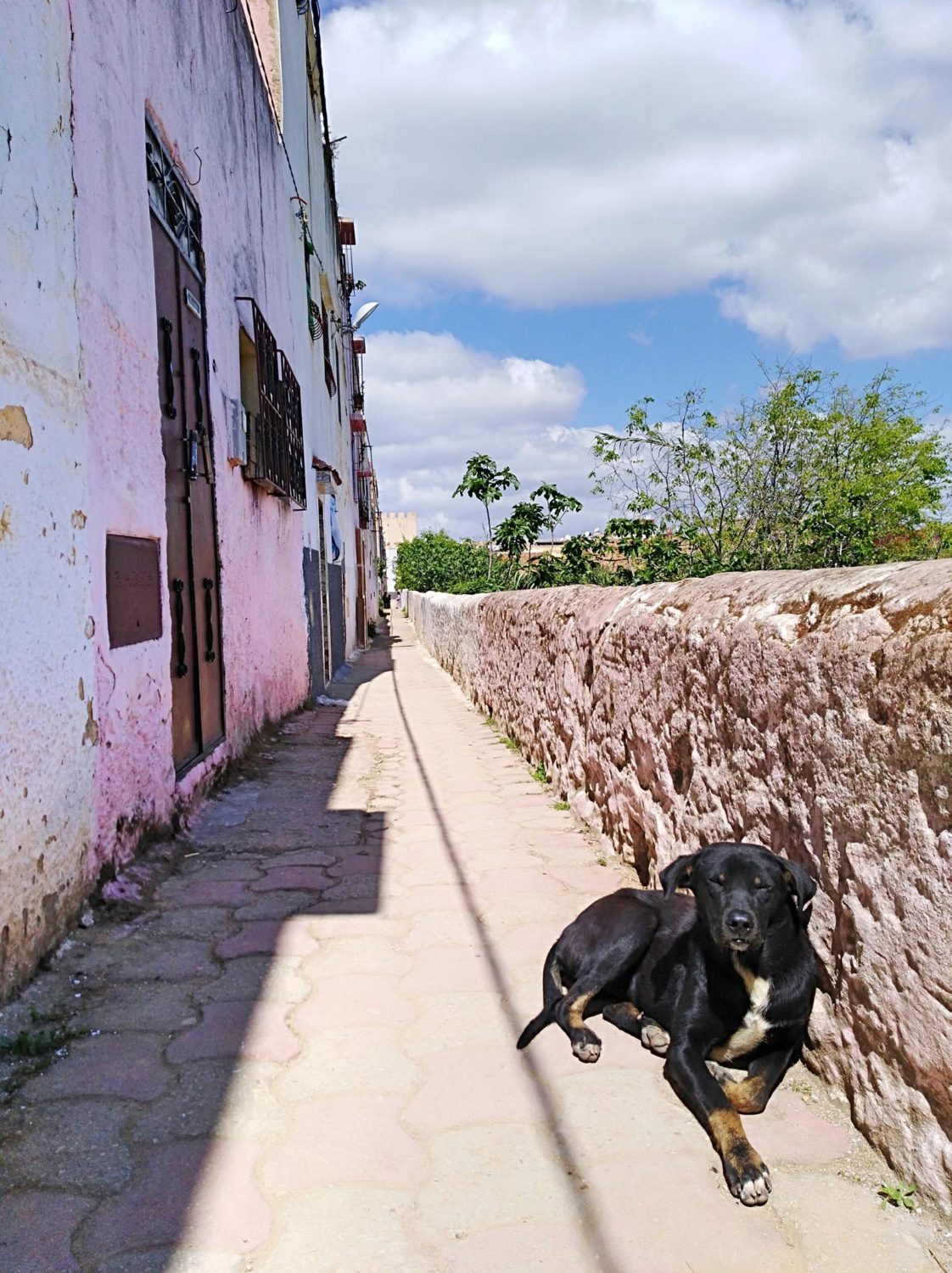 Fѐs
After we picked our bags at the apartment, we escaped the busy city and see a little bit of Fѐs. That was our second time to be there so we weren't really excited. In fact, we just let our friends go and explore by themselves while we sat outside the medina close to Bab Bou Jeloud observing the people passing by while reminiscing our first time in Fes El Bali.
Arriving in Fes in the afternoon with fine weather was a good sign for a walk. Well, it was 6.1 kilometers away from Rue Volubilis to ancient medina but we did it by walking and enjoyed some Moroccan dish in between.
Fѐs has the largest medina in the world where you can buy all the things you can imagine from leather goods to souvenirs, have a sample of Moroccan cuisine and see the tanner. Just be careful you might be lost walking in this endless and enormous labyrinth. Well, always make sure you have an online map with you or else you'll end up with those kids asking money to guide you out.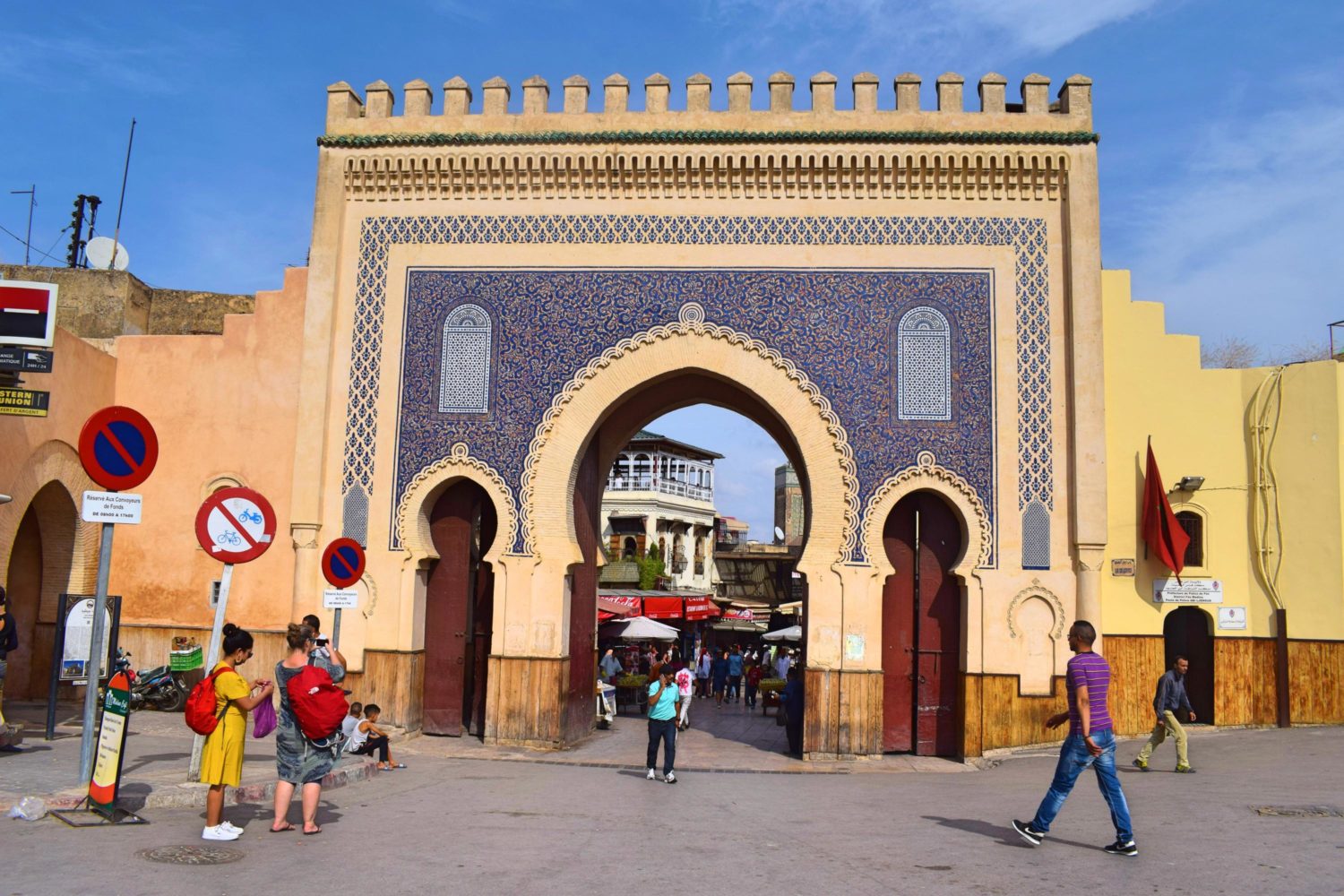 It was already dark when we got back from our car and drove for an hour to our next destination in Ribat El Kheir or Ahermoumo (old name). From there, we'll spend a night before heading to the mountains.
Ribate El Kheir
With its old name Ahermoumo, this small town lying beside Tazekka National Park is notable for housing the Ahermoumo Military training Academy. On July 10, 1971, commander and cadets from this academy attempted a coup (Skhirat coup d'ѐtat). A warm welcome of chicken tagine cooked by my very good friend Mohamed and his cousin Fadil was the highlight of the day. Inside the heated room, we partake the delicious chicken tagine paired with bread generously spread around the table.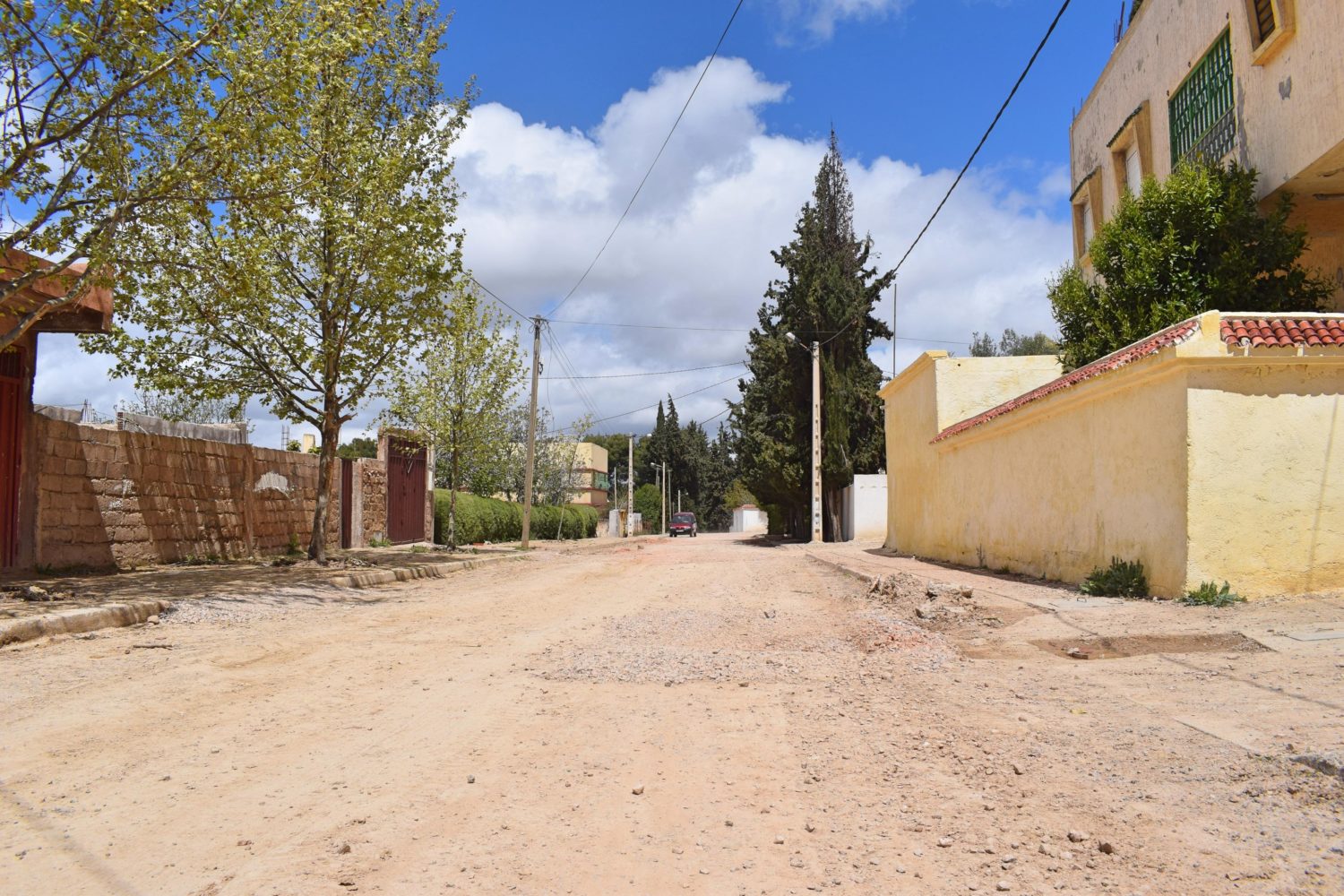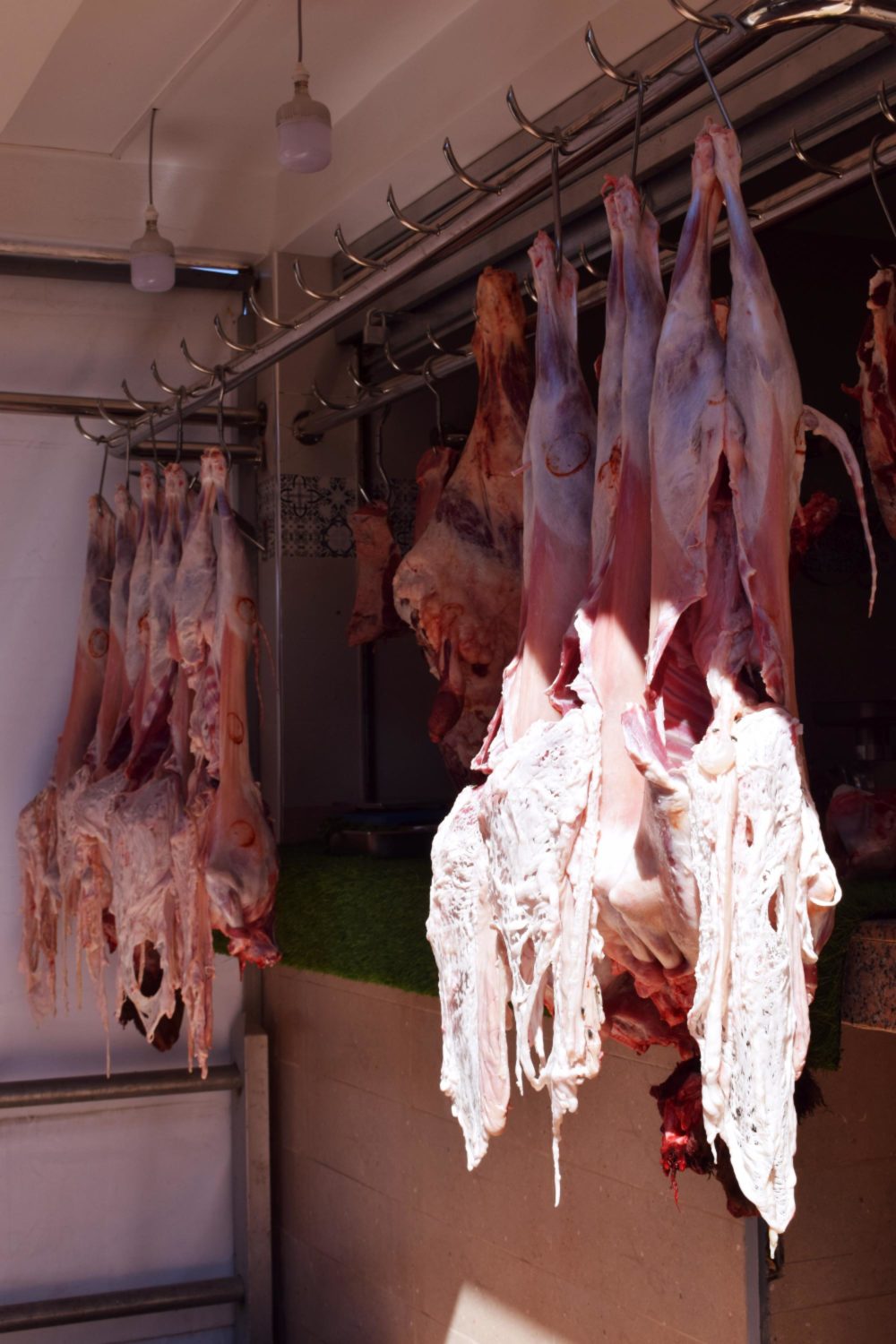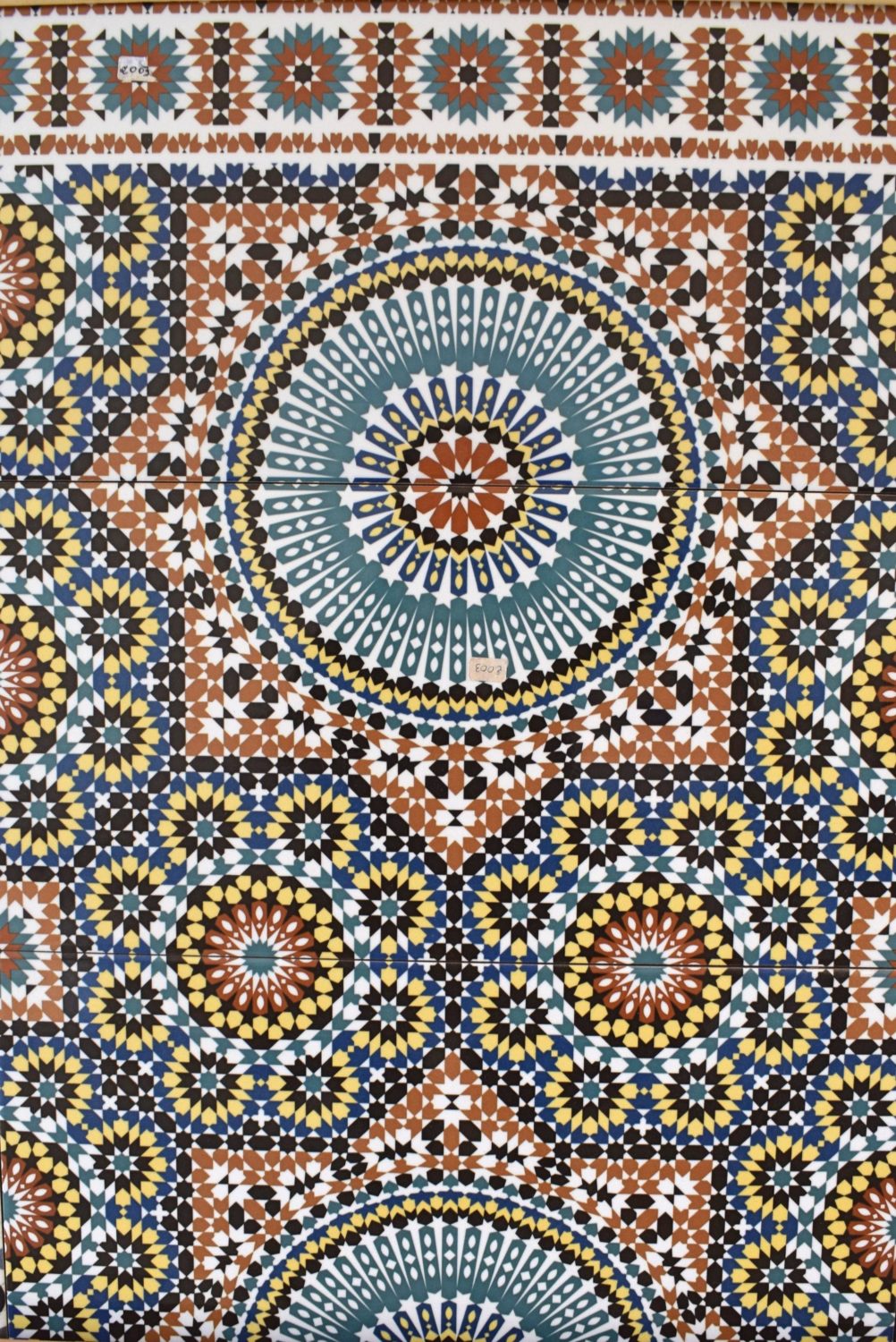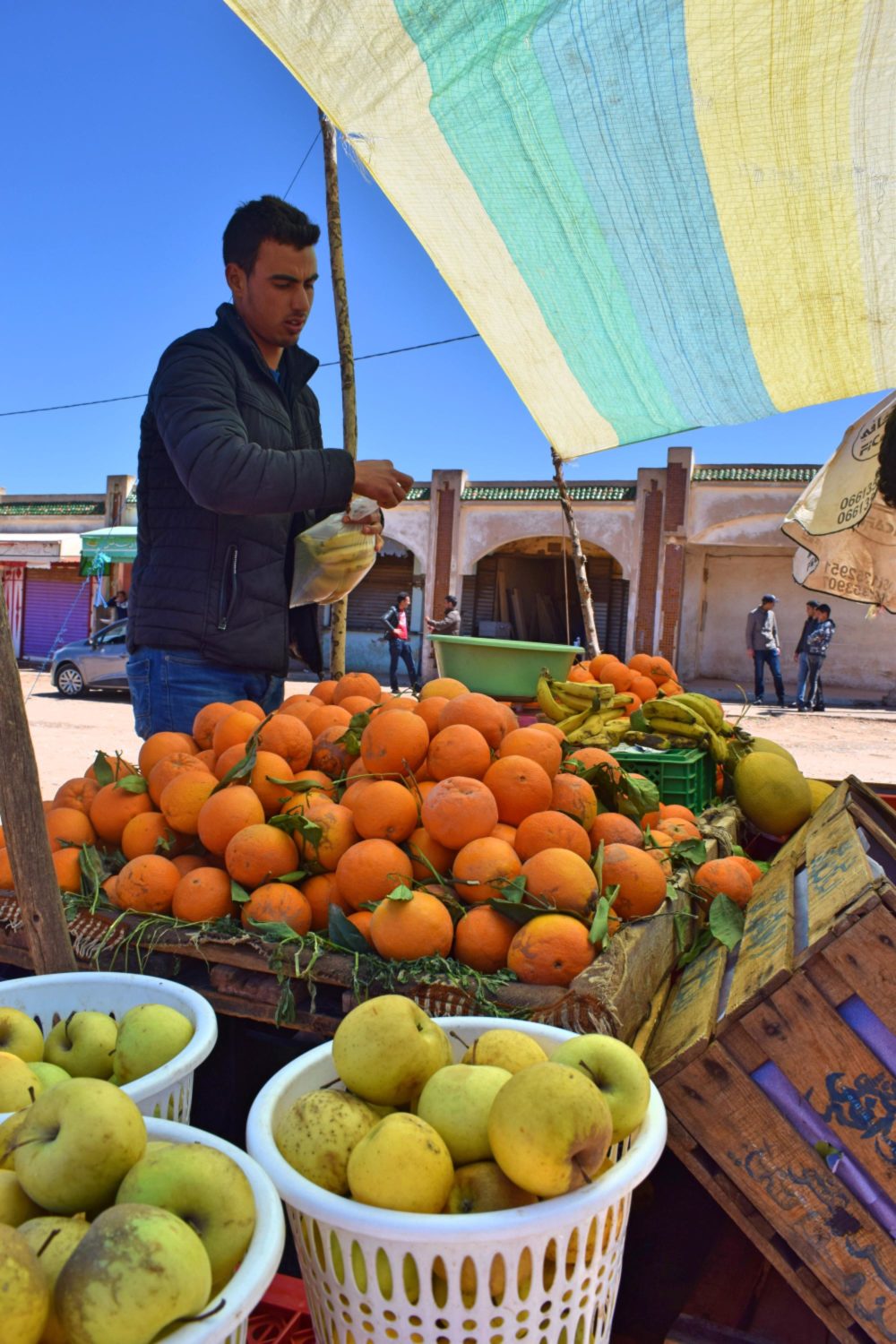 It was lovely waking up in the morning with the sound of the birds singing on the cherry tree. After breakfast, we were so excited to visit Mohamed's village called Bni Zahna.
Bni Zahna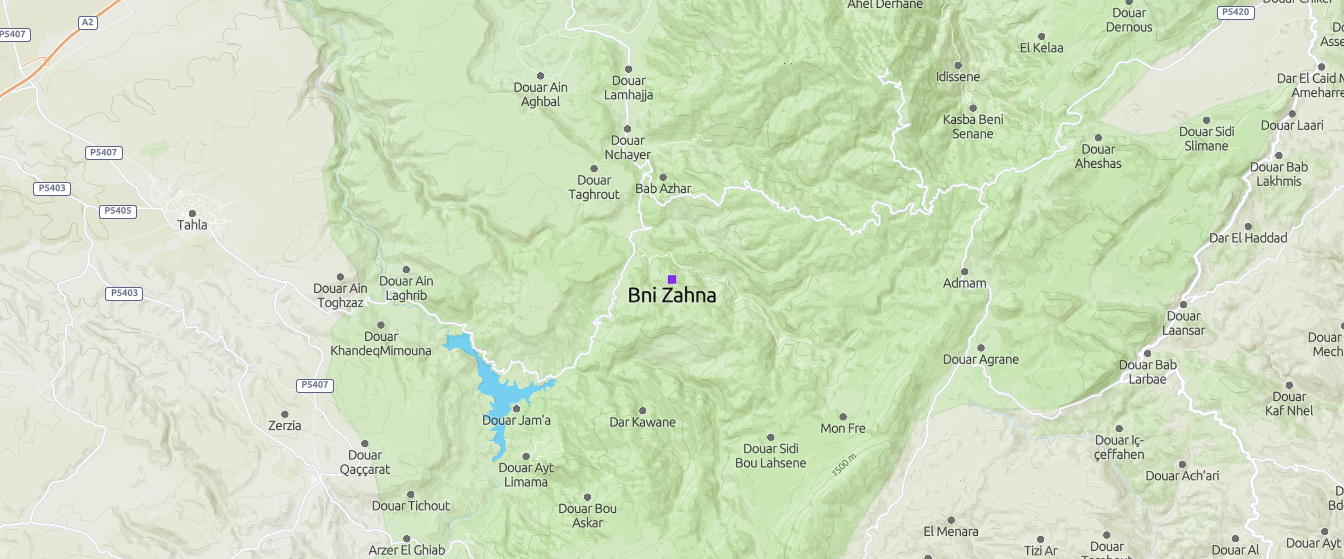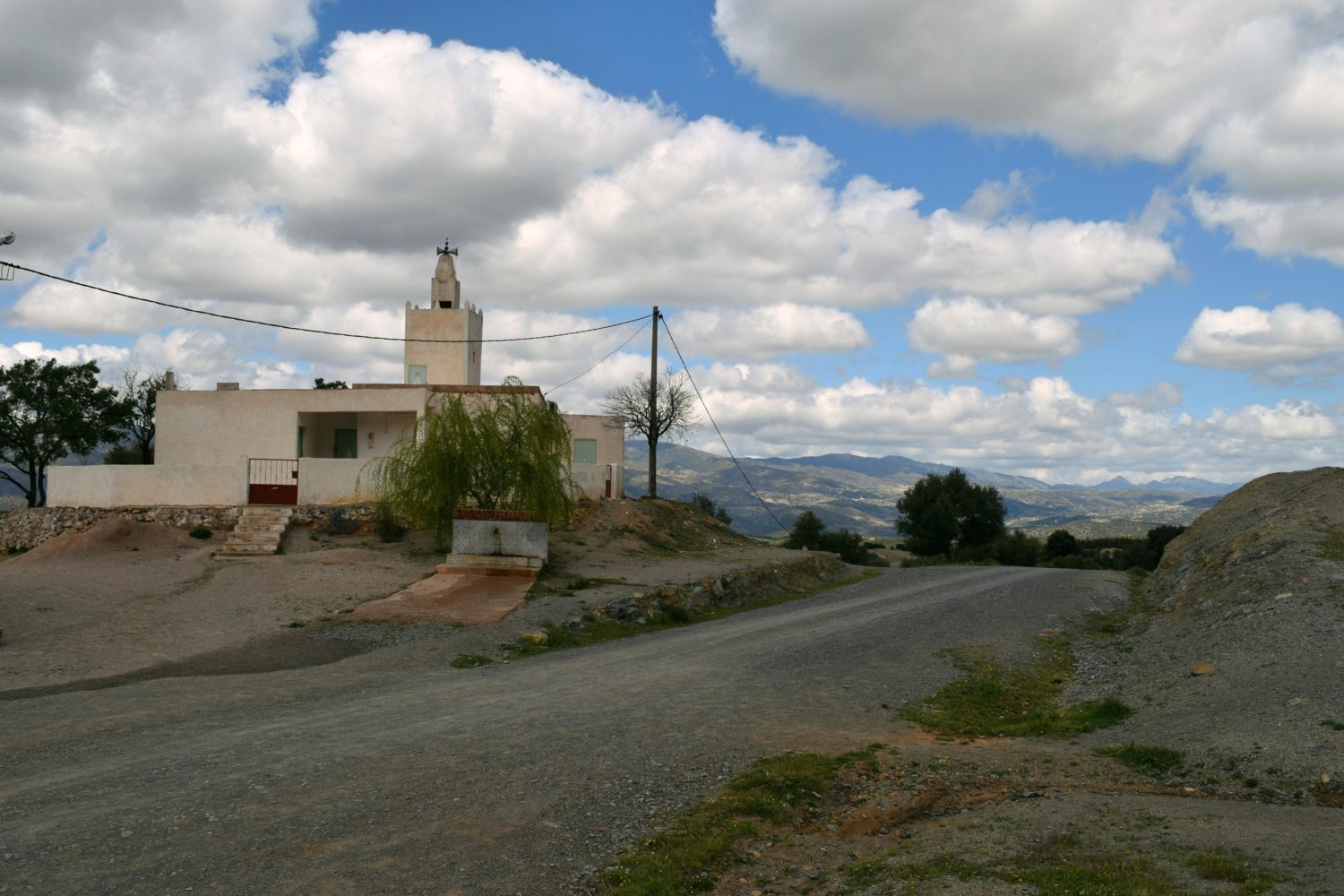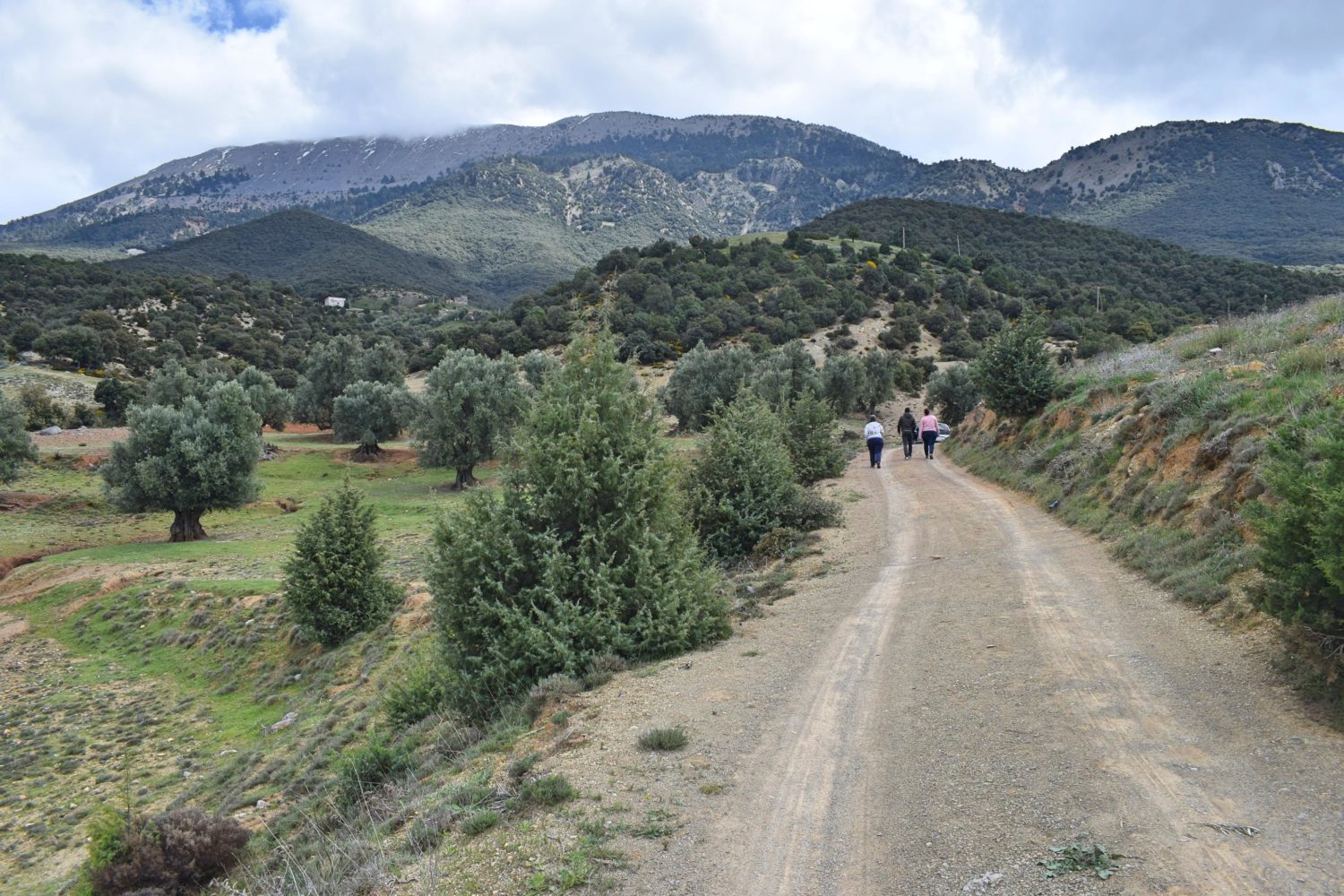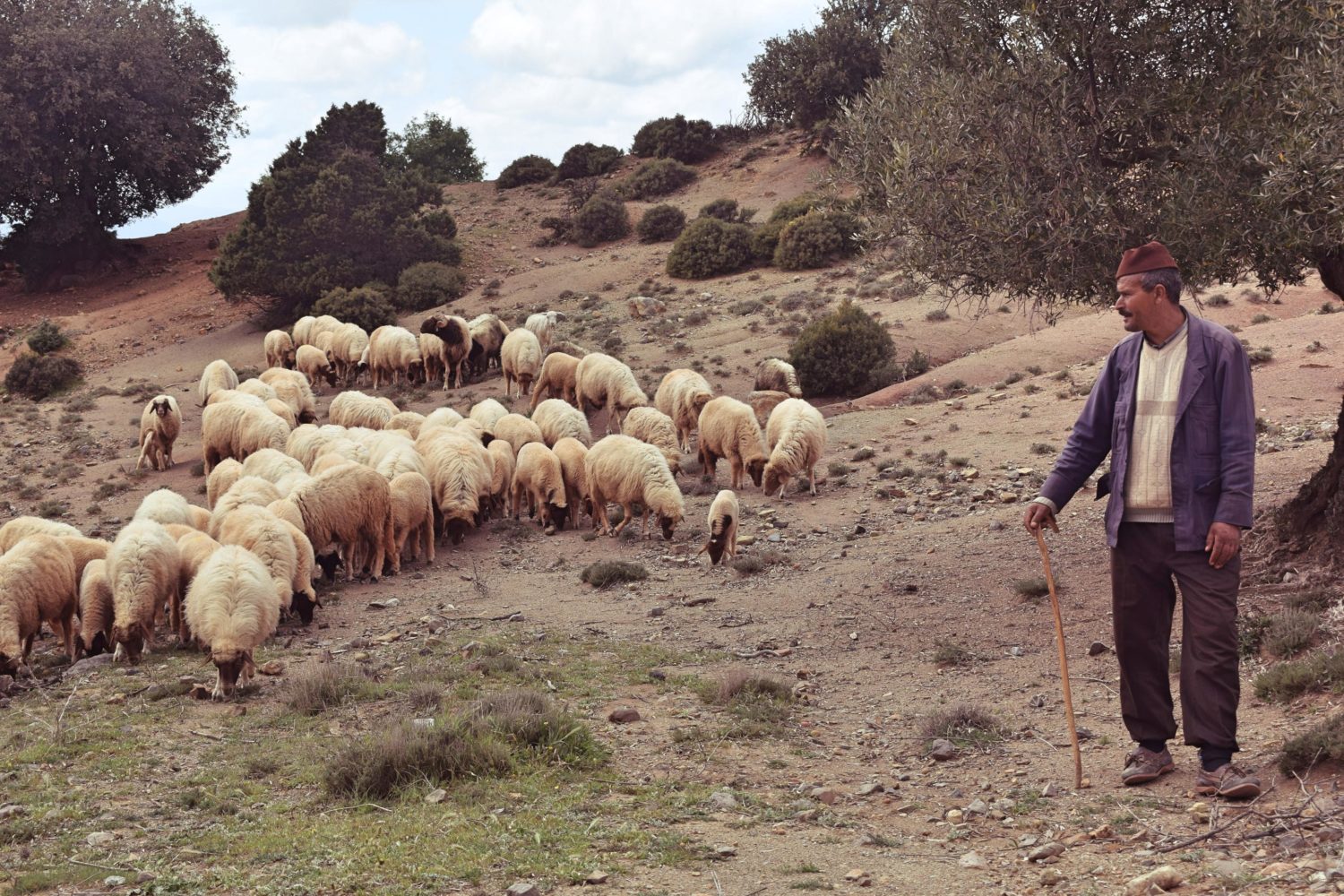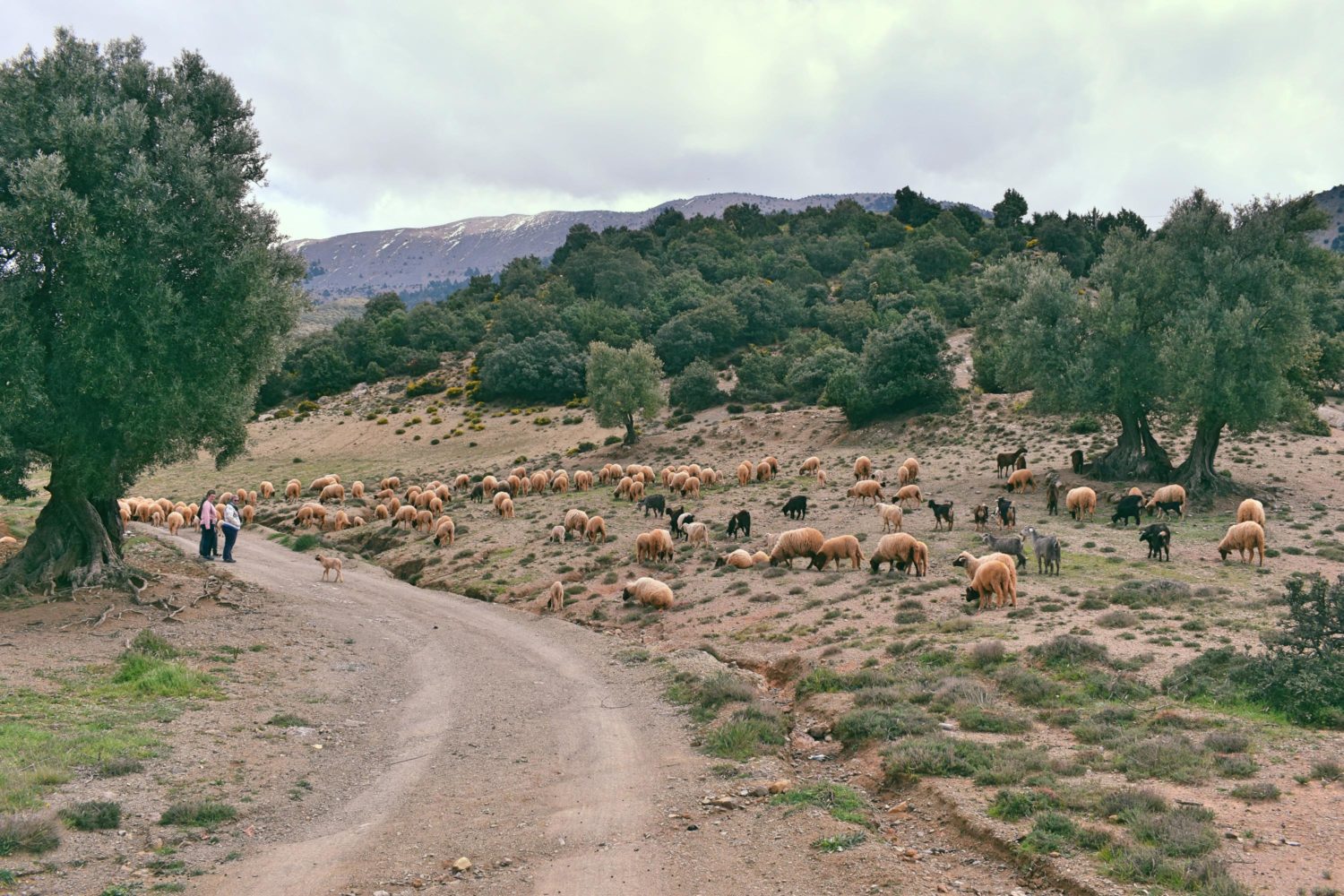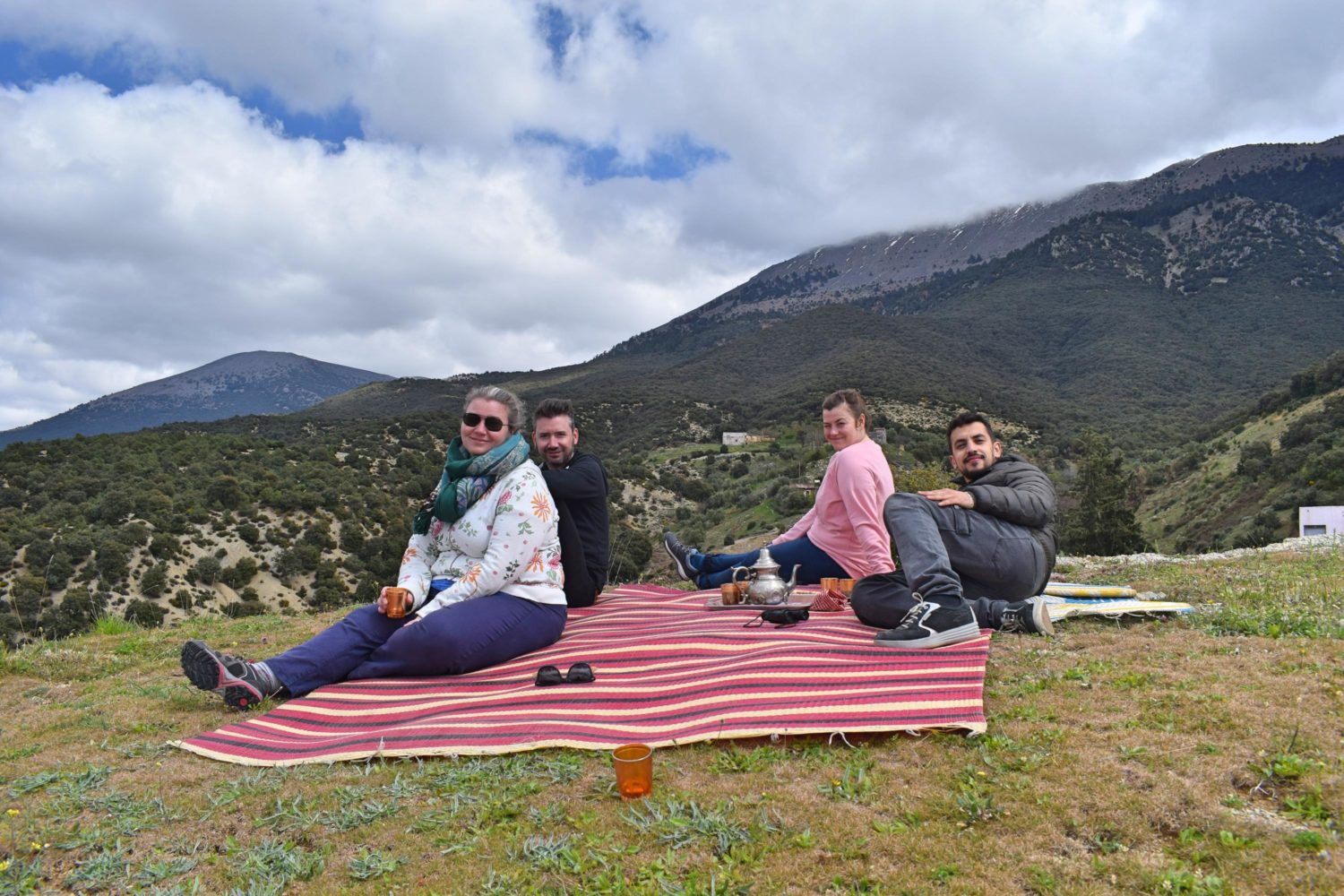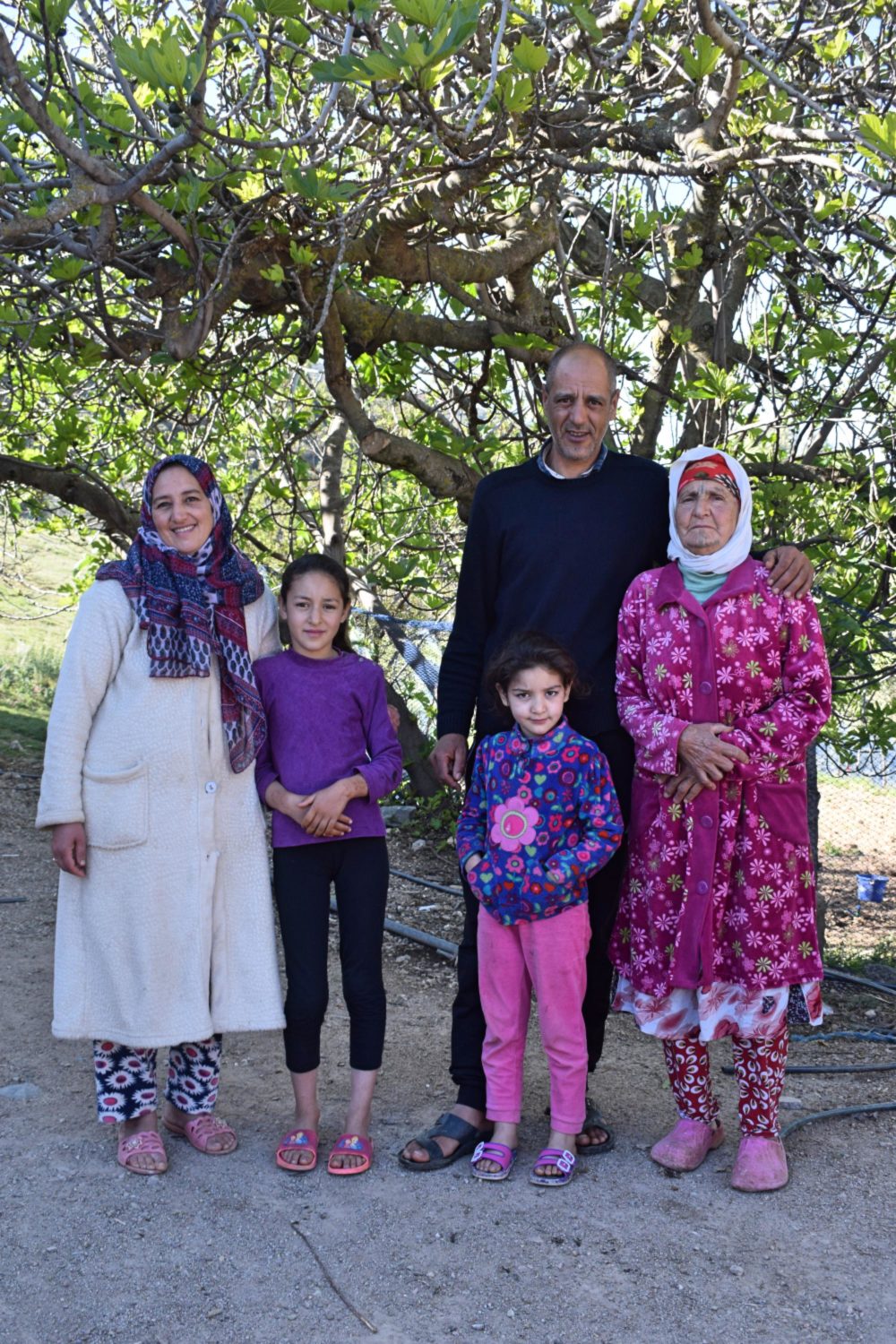 I included the coordinates since it's a bit difficult to locate this on the map.  A locality southeast of Malou Ghilas and northeast of Laoula Ait Yahya, it has an elevation of 993 masl. Nestled within the Tazekka National Park, this quaint village is by far my favorite place in Morocco. Uncrowded, almost untouched by the outside world and one of the place in Morocco where we experienced the authentic Moroccan hospitality. This is the highlight of our trip when I scaled the Jebel Bou Iblane.
We drove from Ahermoumo for less than an hour passing by panoramic views of olive farms and some houses segregated by natural fences of prickly pear cactus. It was almost near to Mohamed's house when we decided to walk. Along the way, we encountered a herd of sheep joyfully grazing and had a small conversation with the herder.
We were received by Souad (Mohamed's sister), her husband Driss, their 3 daughters and the very sweet mother Fatma at their spacious living room. After a few minutes, Souad offered us tea and moved to the hilltop beside their house. It was one of the most magical feelings we had while we were in Bni Zahna. Such a priceless view of hills and surrounding villages while sipping our hot mint tea. After that, we were invited for a generous lunch prepared by Souad. She was like a mother to me. Always offering us something. Anyway, the experience we had was unforgettable.
Our stomach was filled with all those organic meals and so we decided to make a small hike around the Tazekka National Park.
A Walk In The Park

Tazekka National Park was established in 1950 and later expanded in 1989 to include 120 km2 of pasturelands, cork and holm oak forests, cascades that supply most of the villages around, canyons, caves, and some rural villages. It is home to some important faunas such as Barbary macaques (Macaca sylvanus) which I had seen some while trekking the Jebel Bou Iblane. It was a relaxing trek around the cork forest while listening to the sound of the water canal. This canal was constructed to collect water directly from the spring thereby supplying water to households and farms.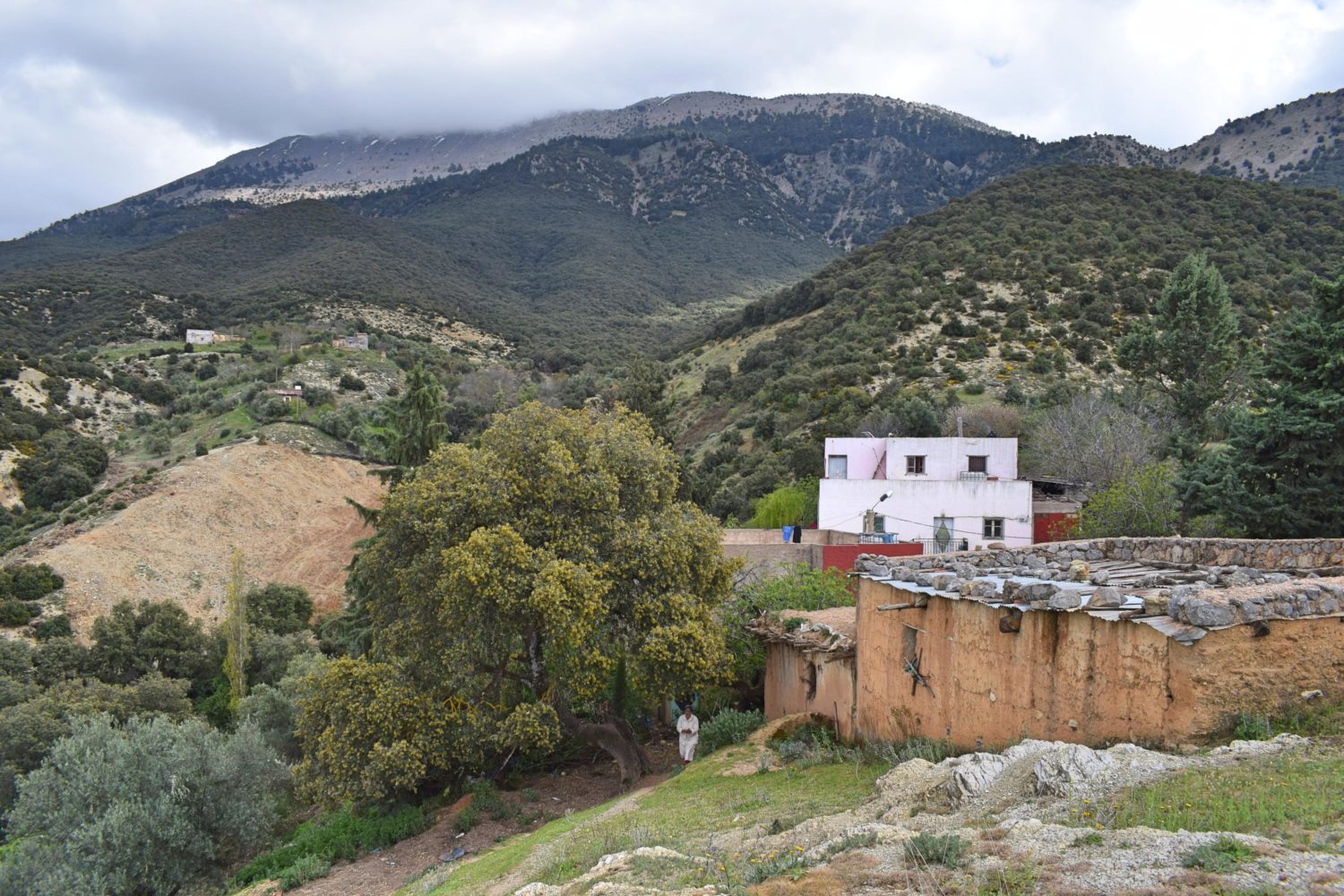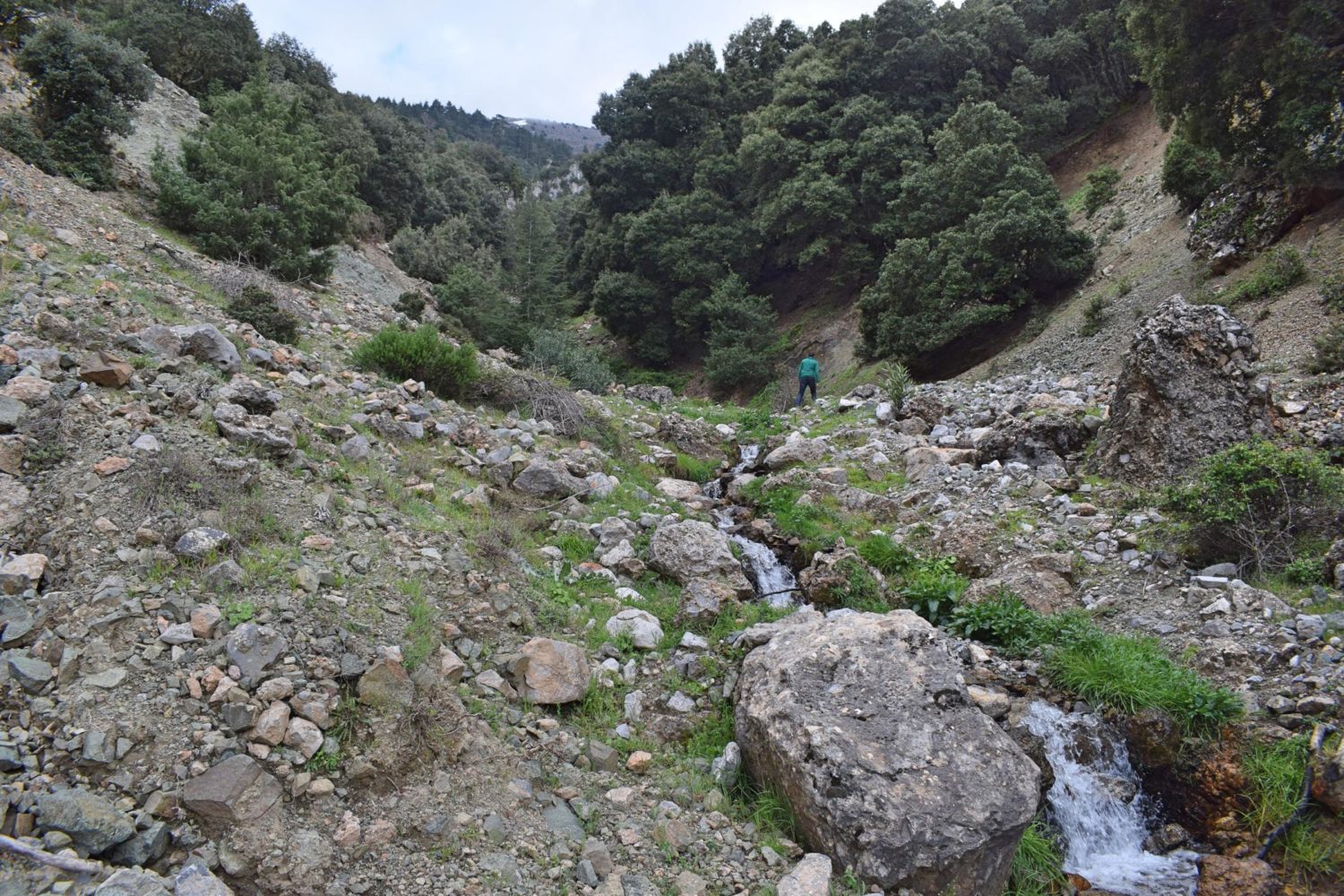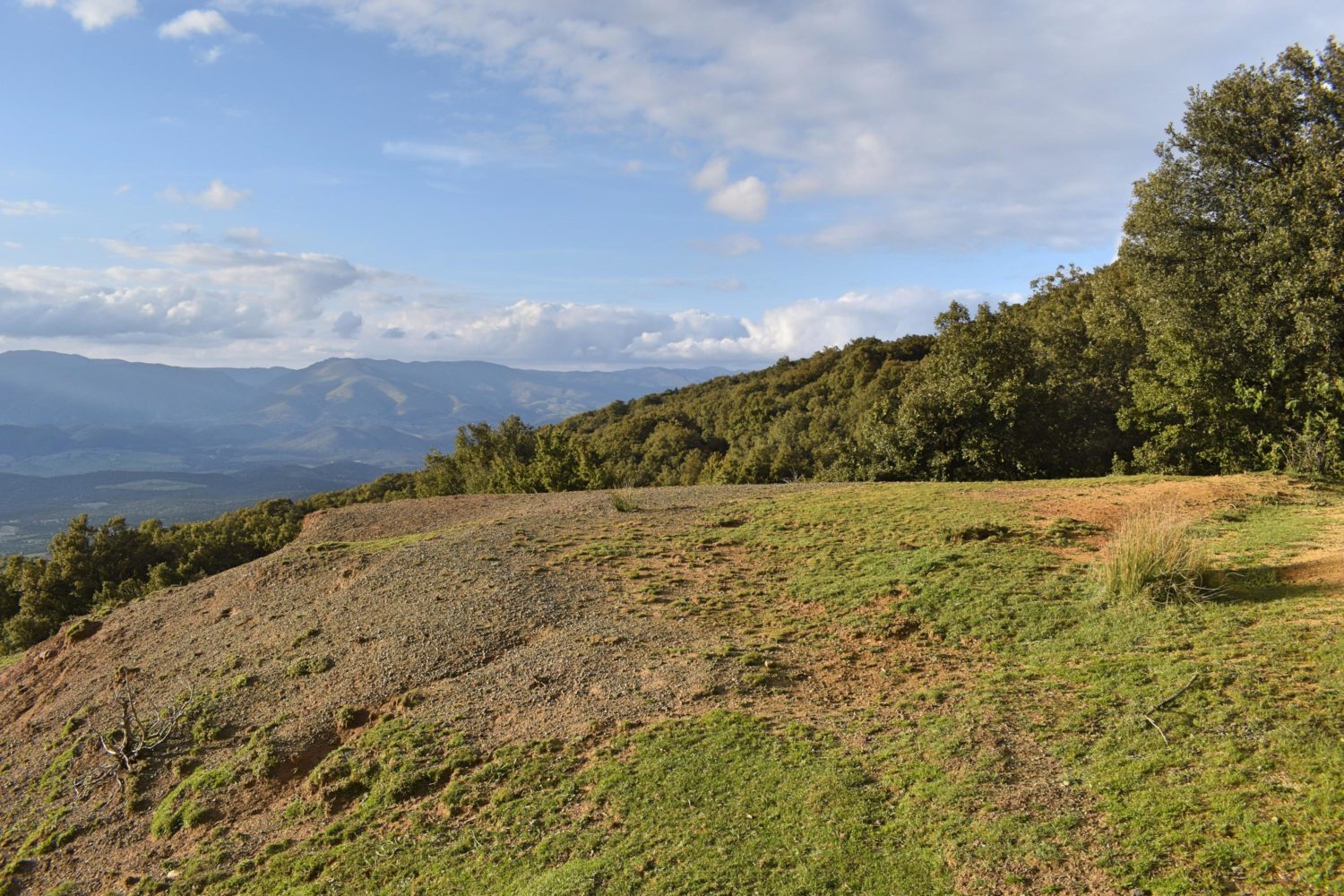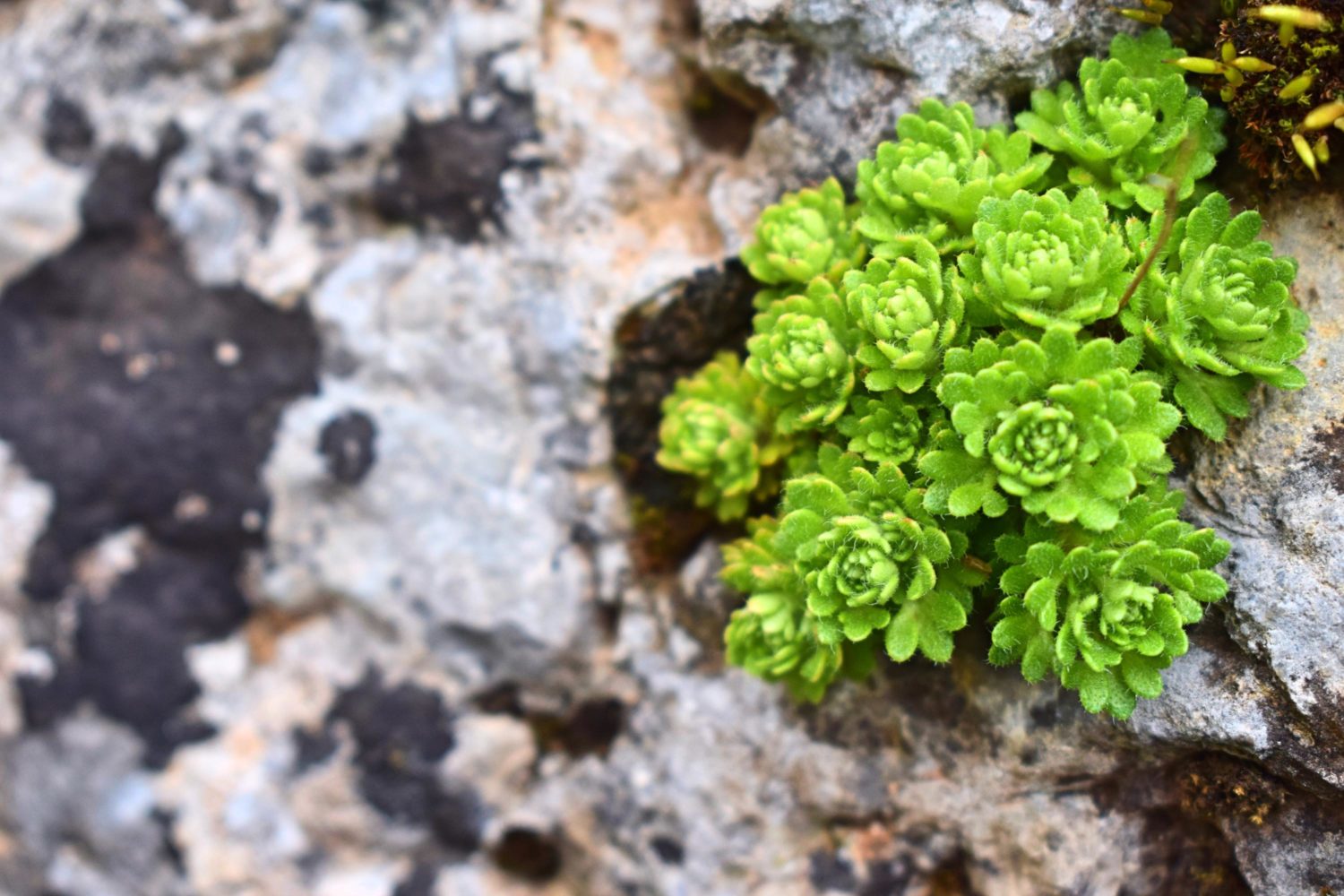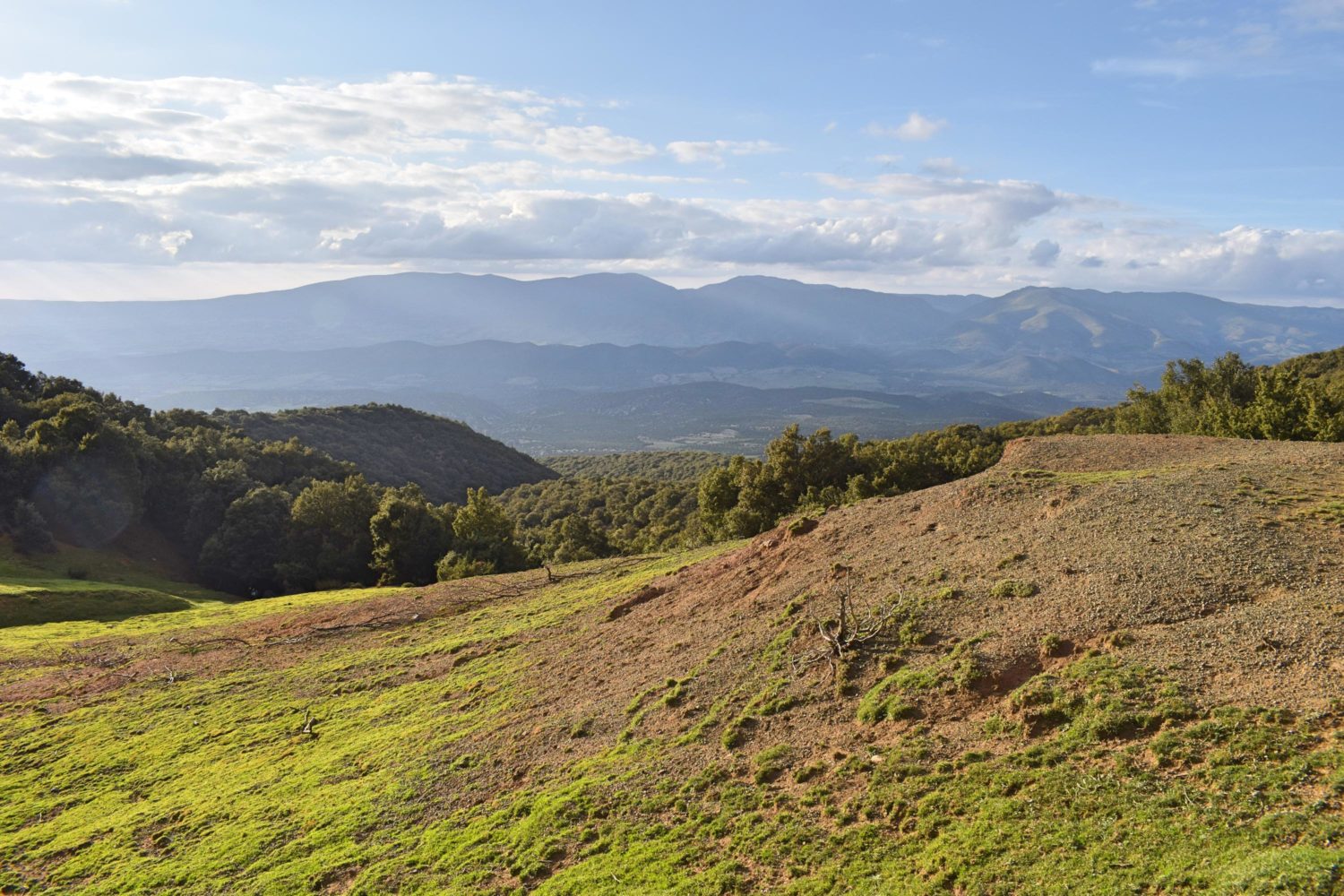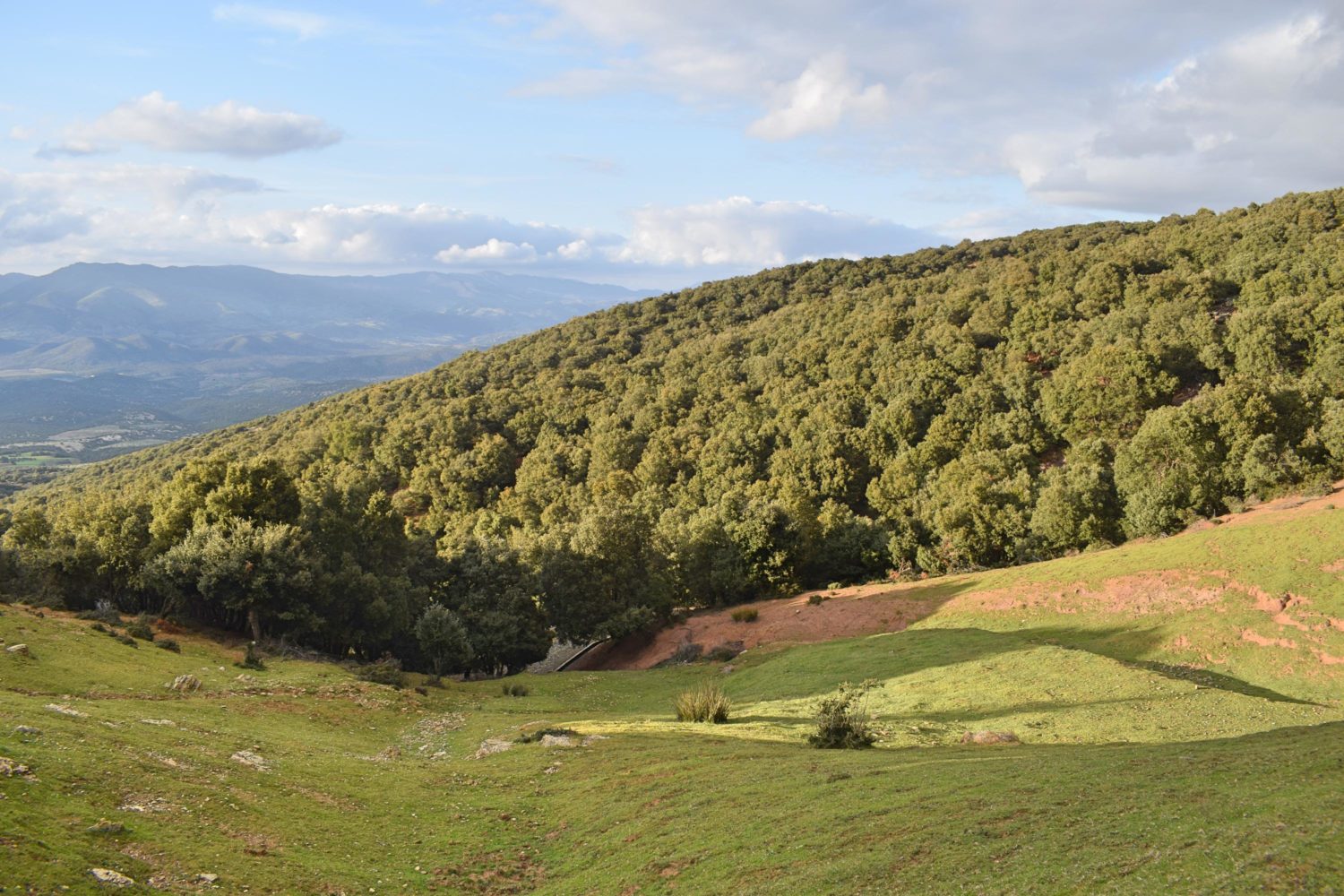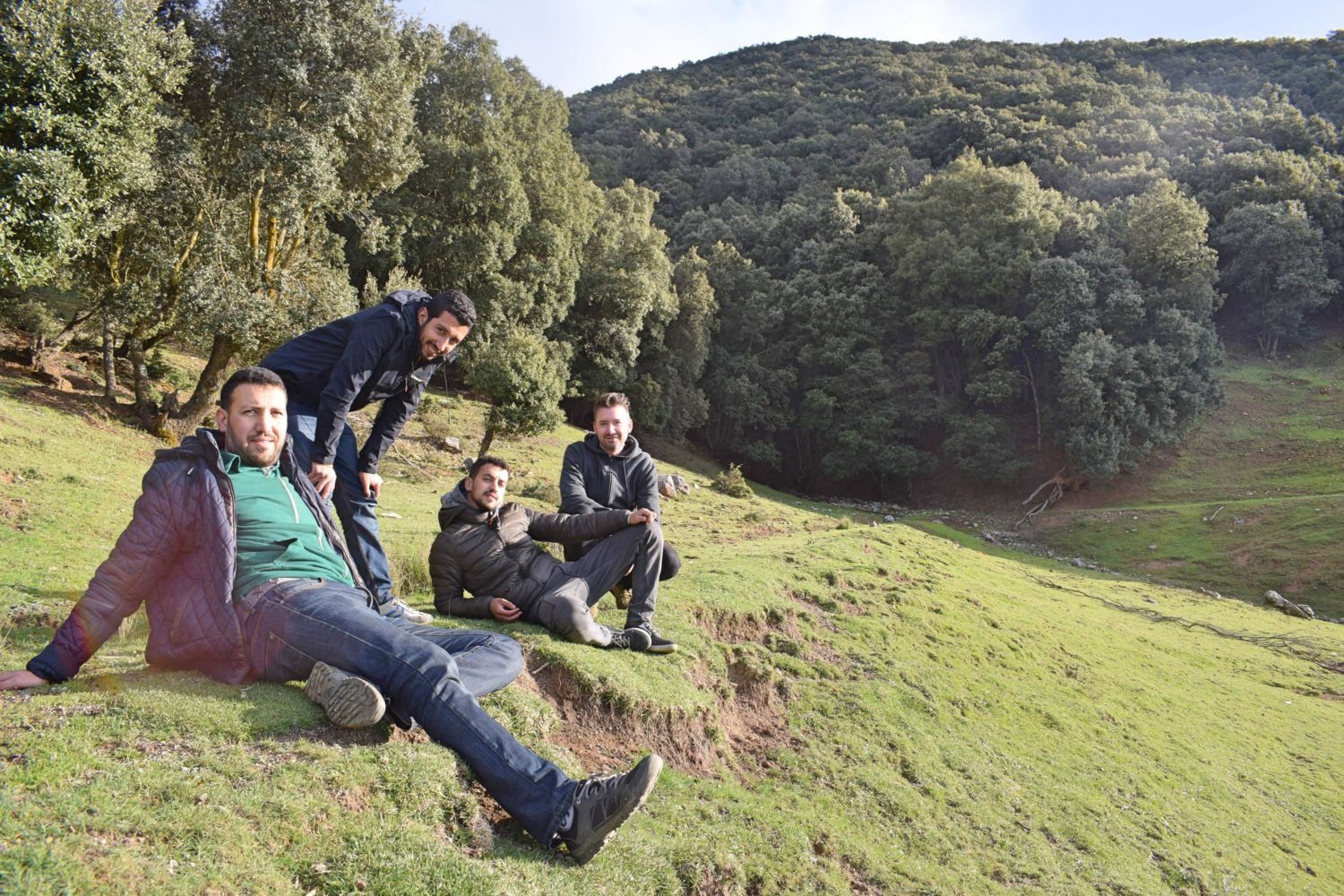 Following this stream, Jamal and I reached the very source of it. That was my first time to see the spring source. I've been trekking for years and always wondering how does this source would look like. Before dark, we found ourselves inhaling the smoke from the improvised heater inside Jamal and Mohamed's family house. I needed to go out of the house sometimes to recapture fresh air.
How exquisite the dinner prepared by Mohamed. Simple and tasty. Oven-baked chicken in natural herbs and spices. I knew that I had eaten a lot and never hesitated to finish the rest of it. Anyway, it was a perfect meal. They played cards in the middle of the night and I curled onto my blanket.
A Trek in Jebel Bou Iblane
I woke up at 0830H as agreed by the rest. The silence within the house was deafening. More even outside. The cold crisp air was directly absorbing to my bones and the vistas around was captivating as I saw the fog slowly moving to the west side of the valley. I went back inside to look for some fruits in the kitchen and found small bananas and apples we bought in Ahermoumo. That was my energy in the next 7 hours.
We started the trek at about 1100H passing by the spring until the landslide area. Fadil and Mohamed tried to access the old trail covered with boulders and driftwood. It was impossible to reach that trail so tried to find another one. In the next 2 hours, we reached this massive boulder perched on the middle of the oak forest as if trying to see the whole landscape. We continued until the cliff climbing by our bare hands and made it. My companions decided to stay and wait for me as I continued to the summit. It took me another 2 hours to the summit passing by the cedar forest, the last spring source, the vast Dedelle's balcony and the last summit assault of boulders. It was difficult and liberating. I was the only one in the mountain. Such a surreal feeling of trying to reach a place without having fear or doubt.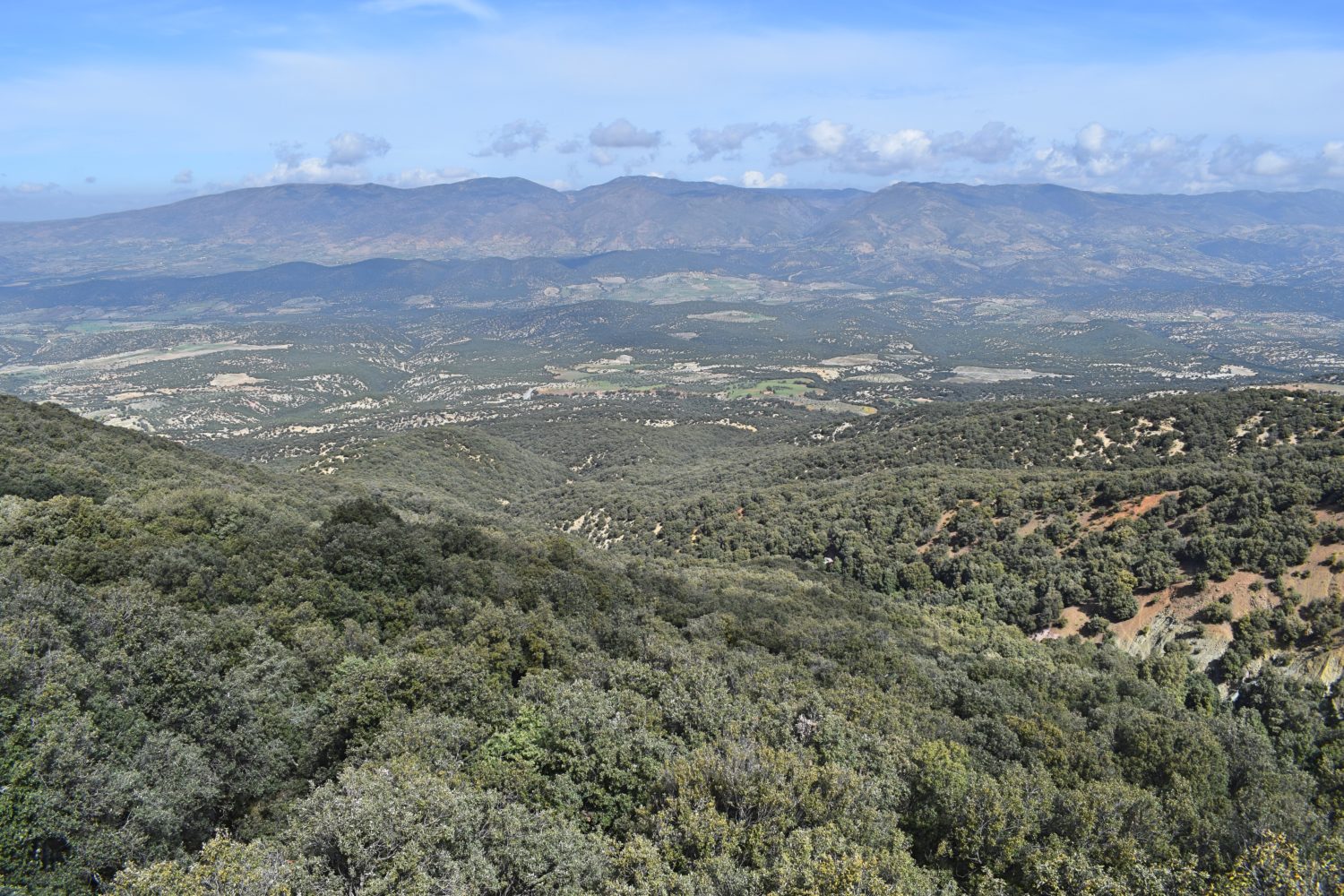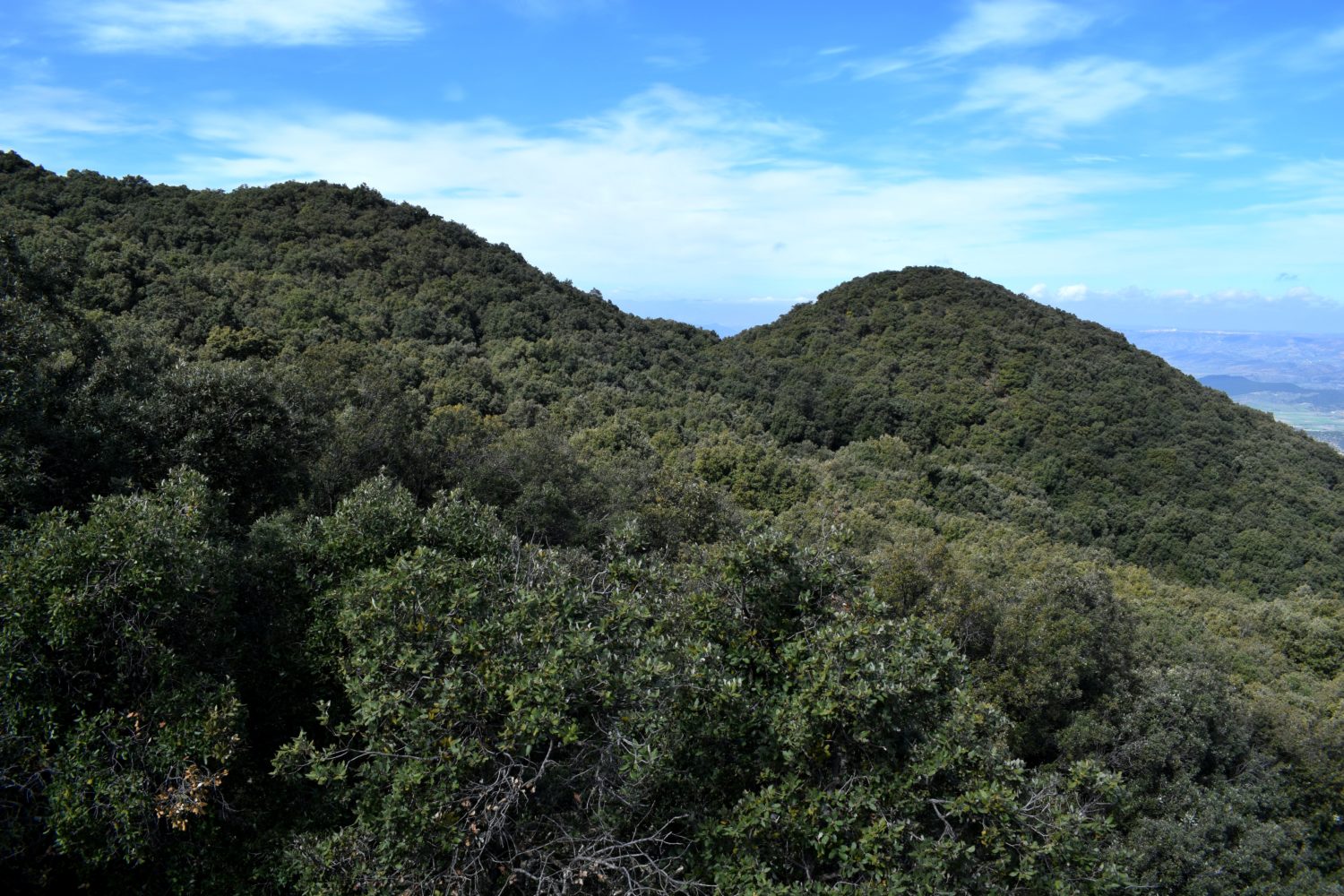 I can't stop myself from admiring these endless 360' views of mountain ranges I didn't even know as to which part of Morocco it was. Now I know where to approach this mountain easily. As much as I wanted to stay there for a while, I needed to go down and find my companions. Never did I imagine that the descent will be a struggle as I find ways to make it fast and easy. The boulders were too sharp to ignore. Along the way, I saw a family of Barbary macaques but never had the chance to take a photo since they too fast to hide into those thick oak forest. Made it to Bni Zahna at about 1800H.
Ifrane and Azrou
I was motivated to learn driving. As much as we wanted to stay more in Bni Zahna, we need to move forward and continued our trip. After the hearty breakfast prepared by Zouad, photo ops, hugs, and kisses with our hosts, we continued to Ahermoumo to say goodbye to our dear friend Mohamed and Fadil. The rock formations sitting in the middle of nowhere in between the major interstate of El Menzel and Azzaba caught our attention and we needed to stop a bit to take a photo.

Arrived in the busy Sefrou, we continued to Ifrane. It was more on desert highways dotted with few shrubs and rocks. I really wanted to go back here.
We arrived in Parc National Ifrane at 1530H. A modern city decorated with big Swiss chalets, modern architecture, and a clean lake park where people can fish or just enjoy a picnic.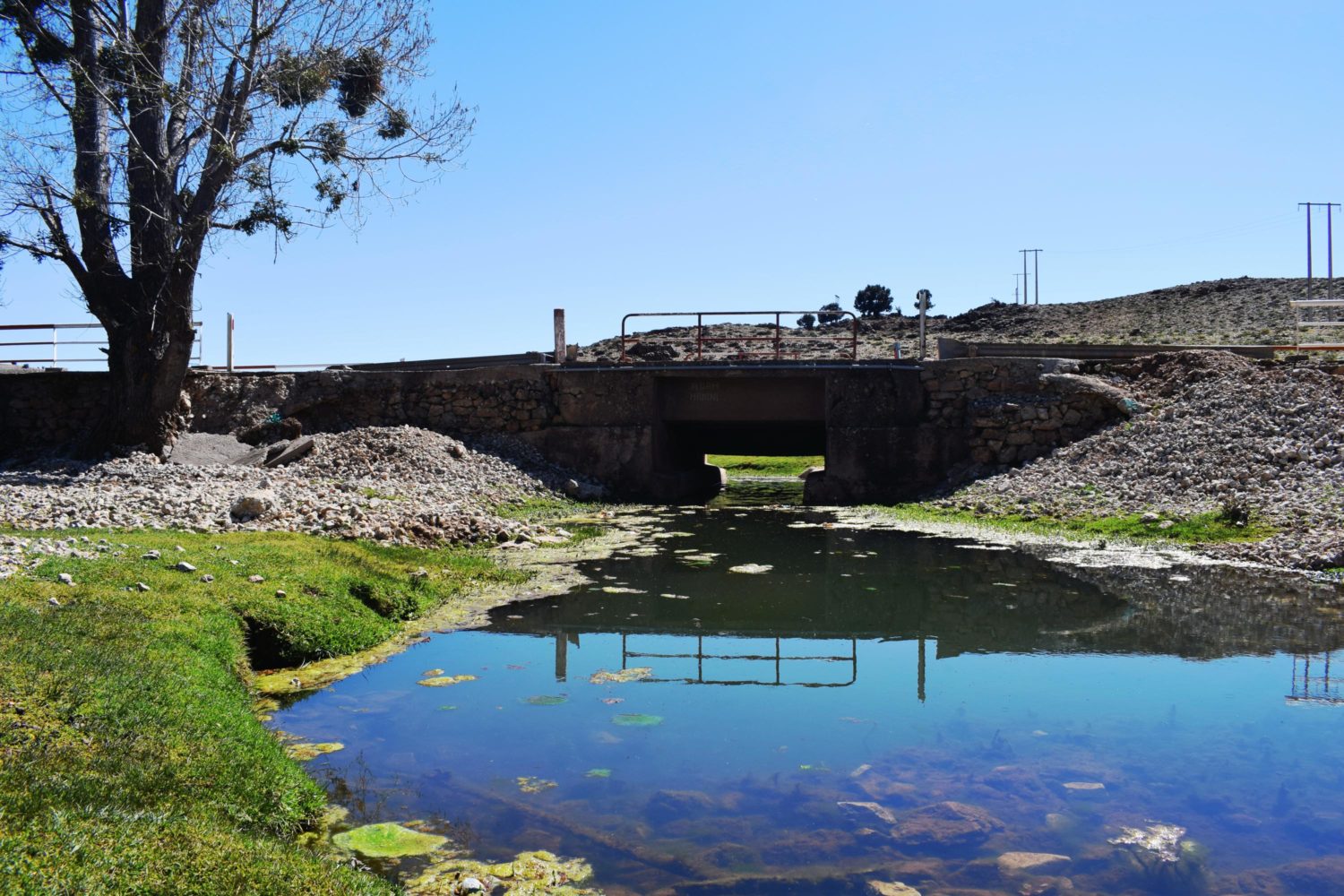 We continued to Azrou where we spent a night. This small town 15 minutes from Ifrane was a perfect choice to relax from the touristic Ifrane. Consider the less expensive accommodation and good choices for dining. We enjoyed our coffee while waiting for the confirmation of our booked bed and breakfast. After waiting for more than an hour, we canceled and book another property.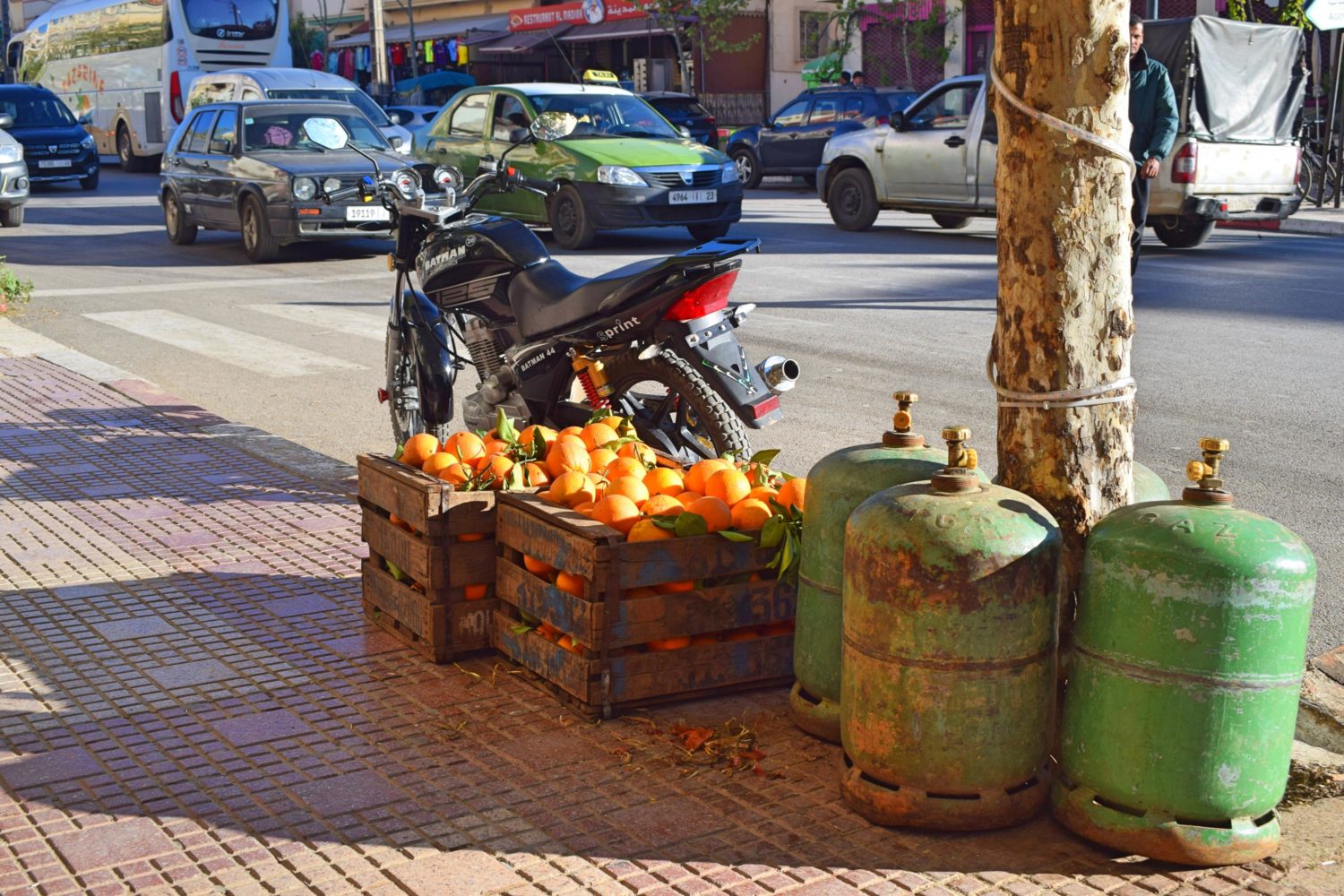 Back to Rabat
I had to go back to Rabat the following day. I missed the hike to the Azrou forest. There's always next time. But the question is when? I arrived 1 hour early at the bus station but the ticketing staff said that seats were fully booked. Live and learn, book early. I waited until all the passengers took their seats. Luckily, there were still a few vacant.