A province with 5 towns truly gifted with fertile soil producing the best mango in the world, abundant marine resources, natural and dramatic landscapes, friendly and inviting people. This sums up our travels in some parts of Guimaras. There's more to explore!
Living in Iloilo for almost 5 years, Guimaras has been part of our life. I missed this island so much as I reminisce our quick trips from the mainland Panay to the island as a sweet treat on hot summer days, an annual sampling of mango all you can eat, random trips for numerous fiestas, unaccounted wild camping trips to this gorgeous islands, cliff jumping and jeepney top load rides.
So here are a few of my favorite spots, how to get there, what to bring, budget and what to expect:
Balaan Bukid
A religious place pretty close to the Jordan wharf. This is so busy during the holy week where people climb a few stairs to reach the chapel on top. From the wharf, you can either walk or take a tricycle for 10 pesos per person. Bring enough water if deciding to walk from the wharf. Sunscreen is important as there are some open areas along the trails. I remembered last time I was there during the holy week and camped. It was too busy the whole night and I never really got a decent sleep. But during regular days, it is a nice place to relax. Please practice "Leave No Trace Principle".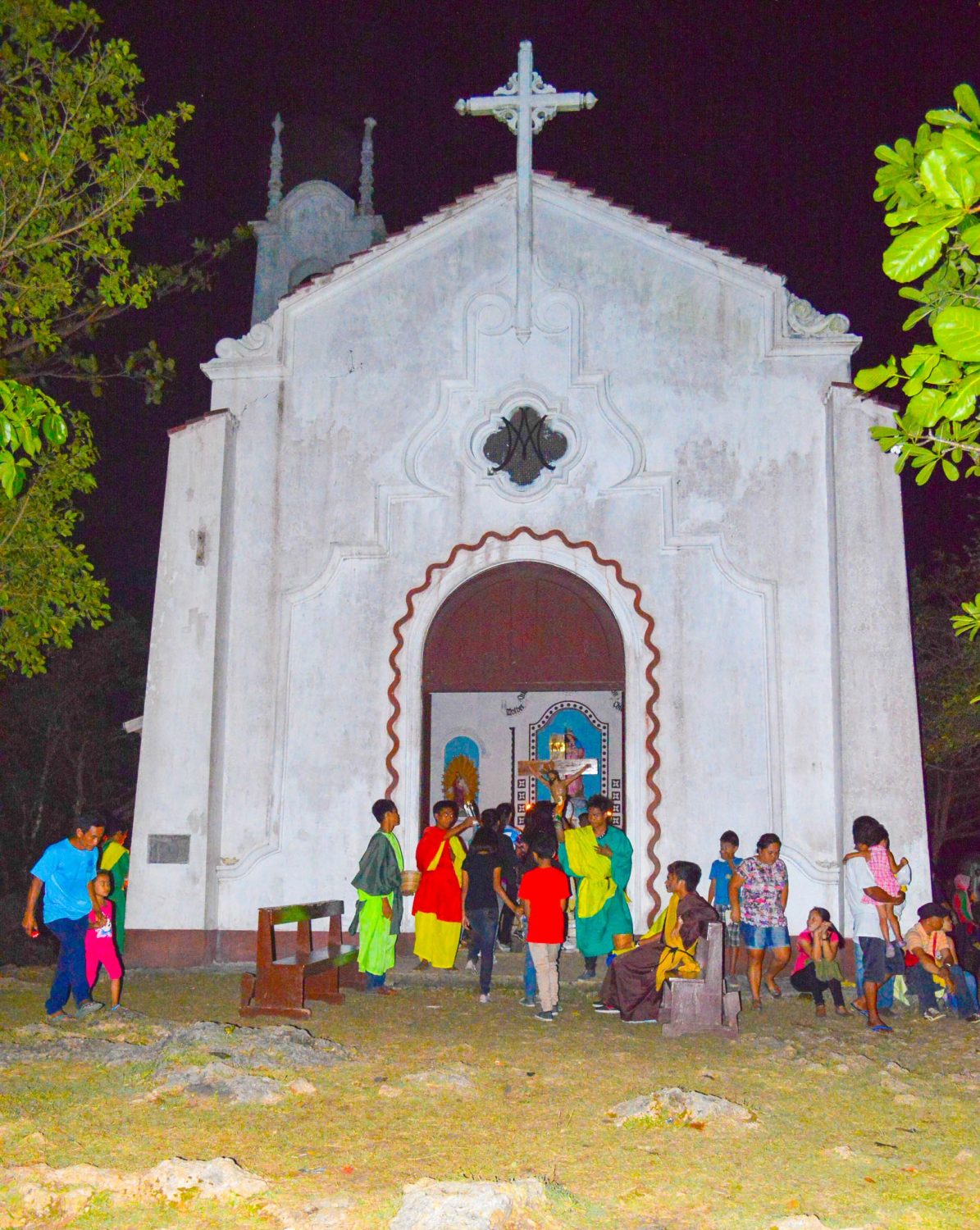 Tatlong Pulo
This tiny cove situated in Brgy. Sinapsapan, Jordan, is a piece of heaven on earth.  From Alibhon market in Jordan, take a habal-habal (motorbike) for 70 pesos. At the cove, you'll pay either day pass for 70 pesos or 120 for overnight per person with access to cottages. I suggest you stay there overnight and experience the magical glowing planktons or watch the magnificent sunsets. In the morning, cross the 3 islets right in front of your cottage. You can order simple foods to the caretaker or better bring food with you if planning to stay overnight. Essentials: camping equipment, sunscreen, snorkeling set, food, and water.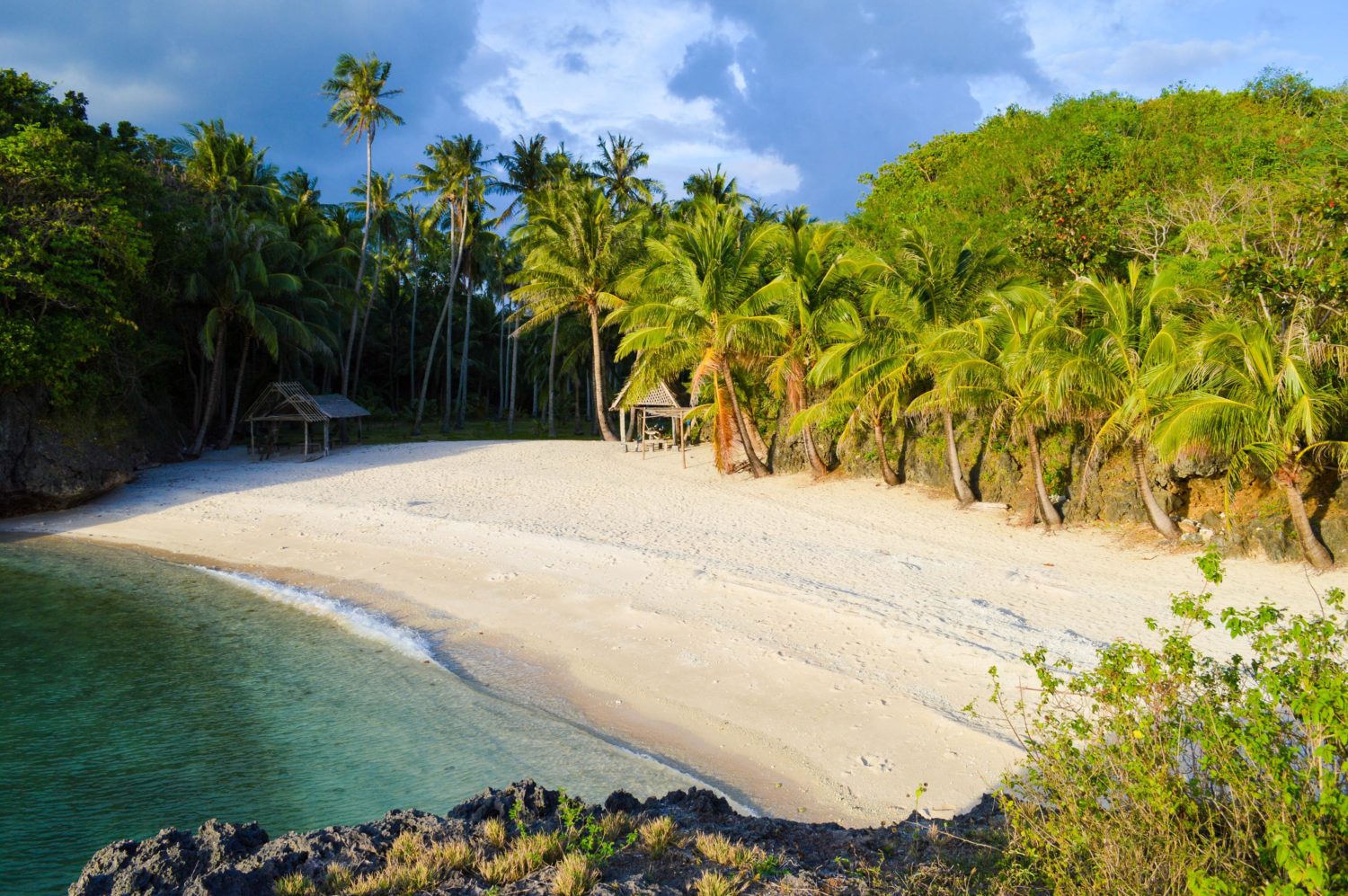 Guisi Lighthouse and Beach
Located in Brgy. Guisi, Nueva Valencia. This lighthouse ruin is the second oldest in the Philippines. Inside the complex, you'll see the ruins of the old structure and the original rusty lighthouse. An entrance fee of 20.00 pesos is collected at the gate. The best part of this place is the nice beach where you can swim at your heart's content. There is a resort at the place or low-key rooms where you can stay overnight. Or you can camp which I did.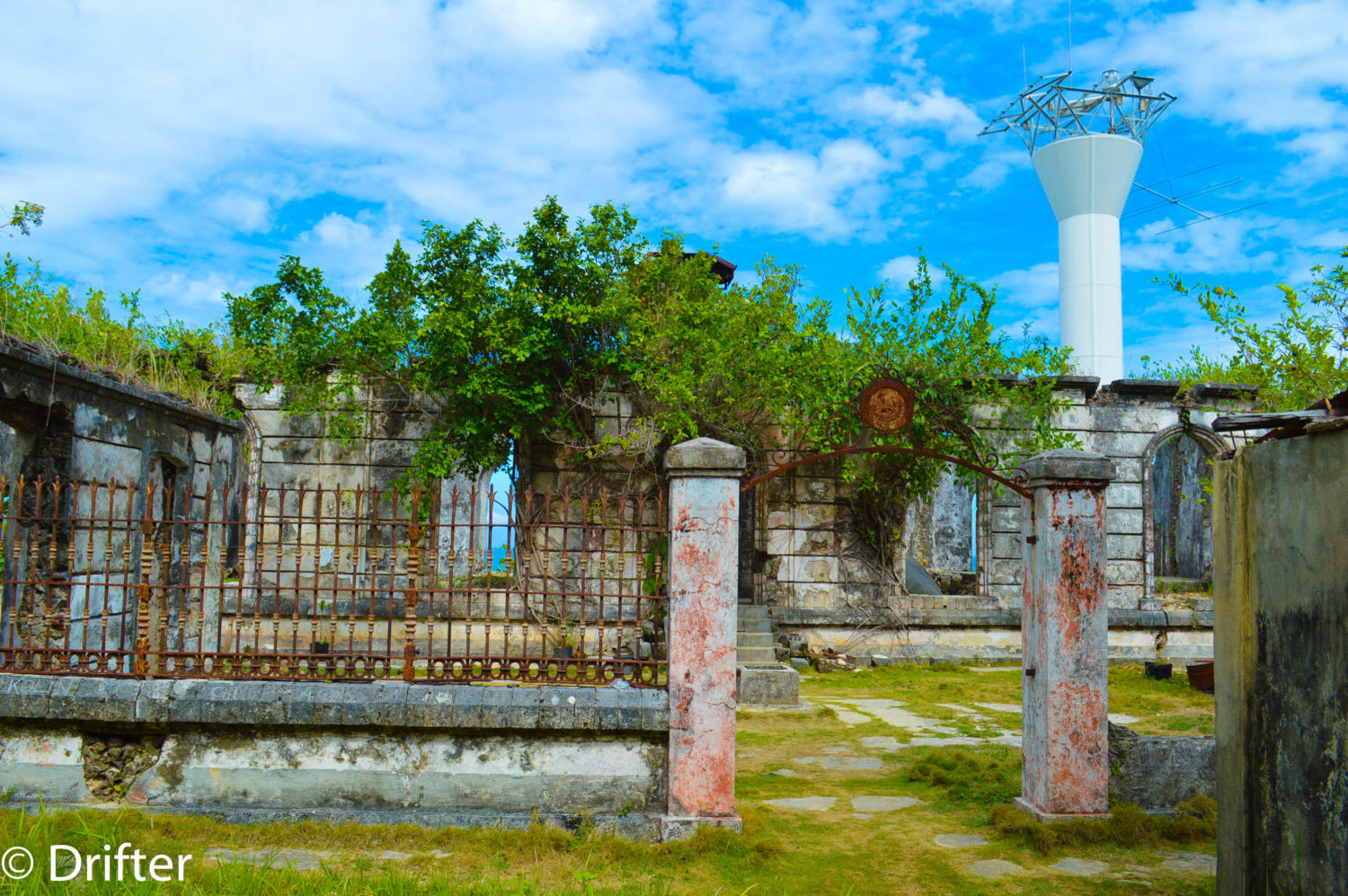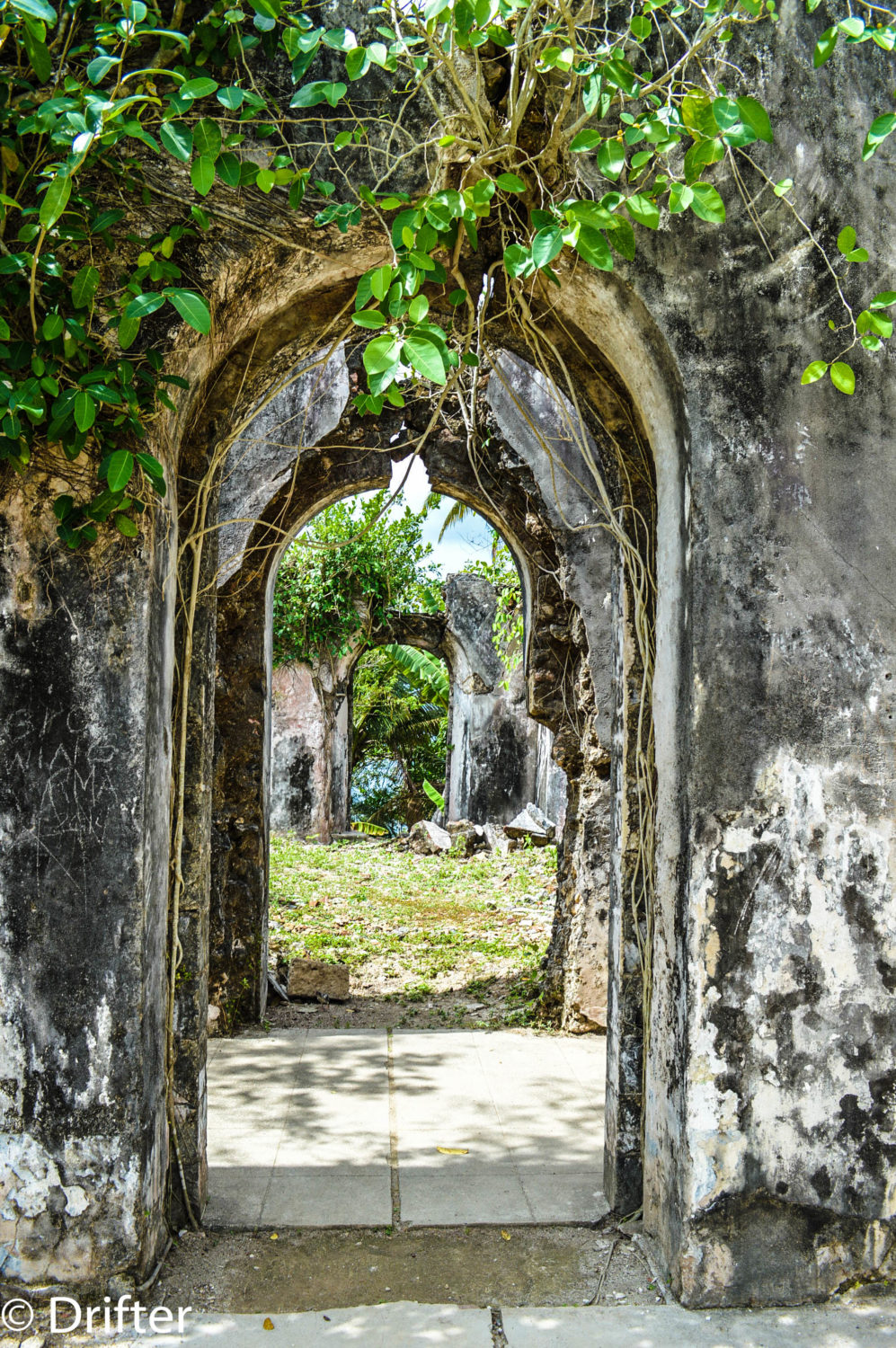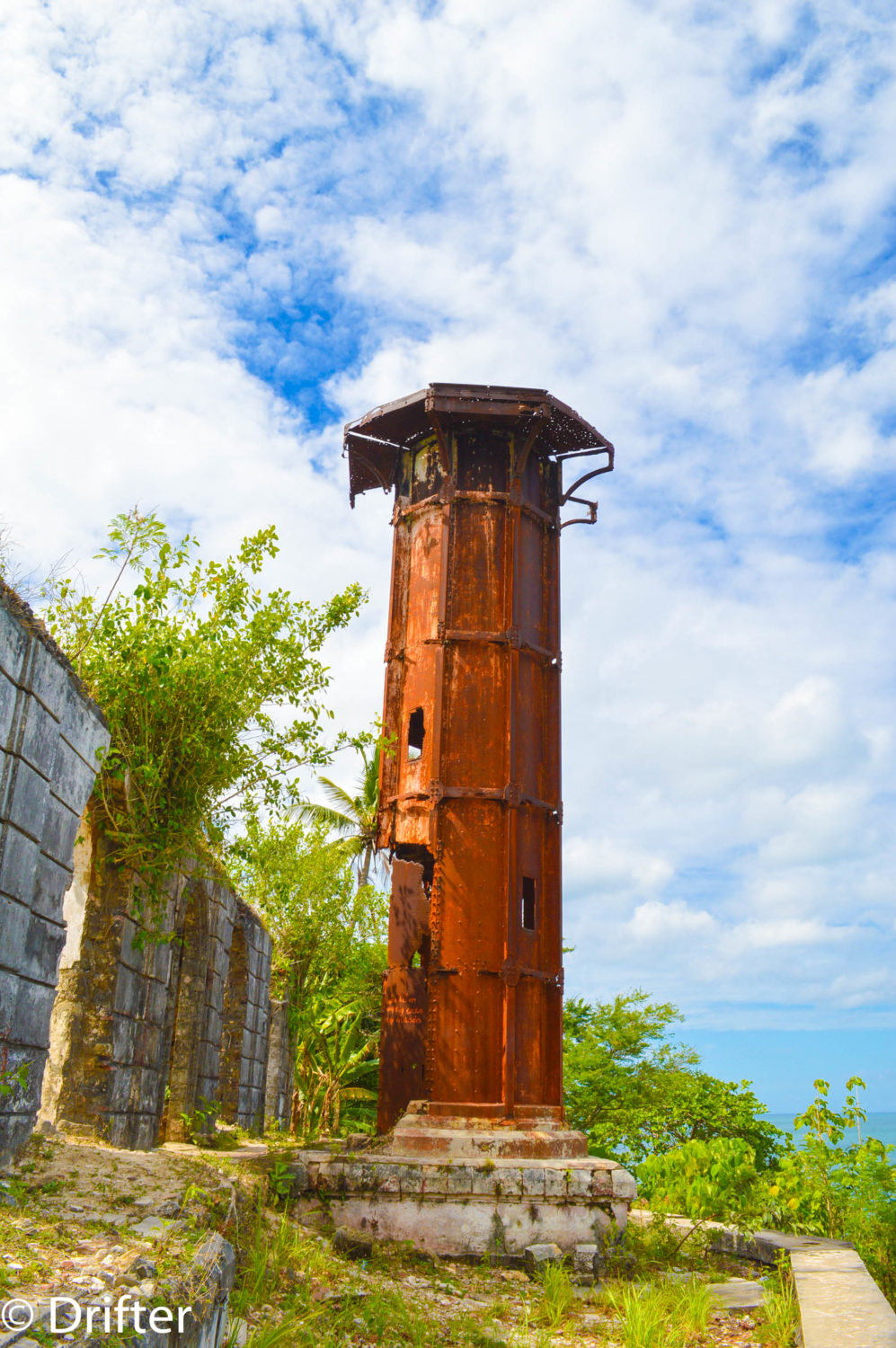 Lawi Coves and Its Neighboring Islands
Located beside Alubihod Beach, this group of islands is accessible only with a rented boat. A whole day trip is enough with visits to the cave, tiny Ave Maria island, and some unidentified islands with perfect swimming spots. From Jordan Wharf, you can take a habal-habal straight to Brgy. Lawi and from there rent a boat. The regular day trip costs 1500.00 pesos good for 5 persons. Haggling skill is important. This is the Philippines.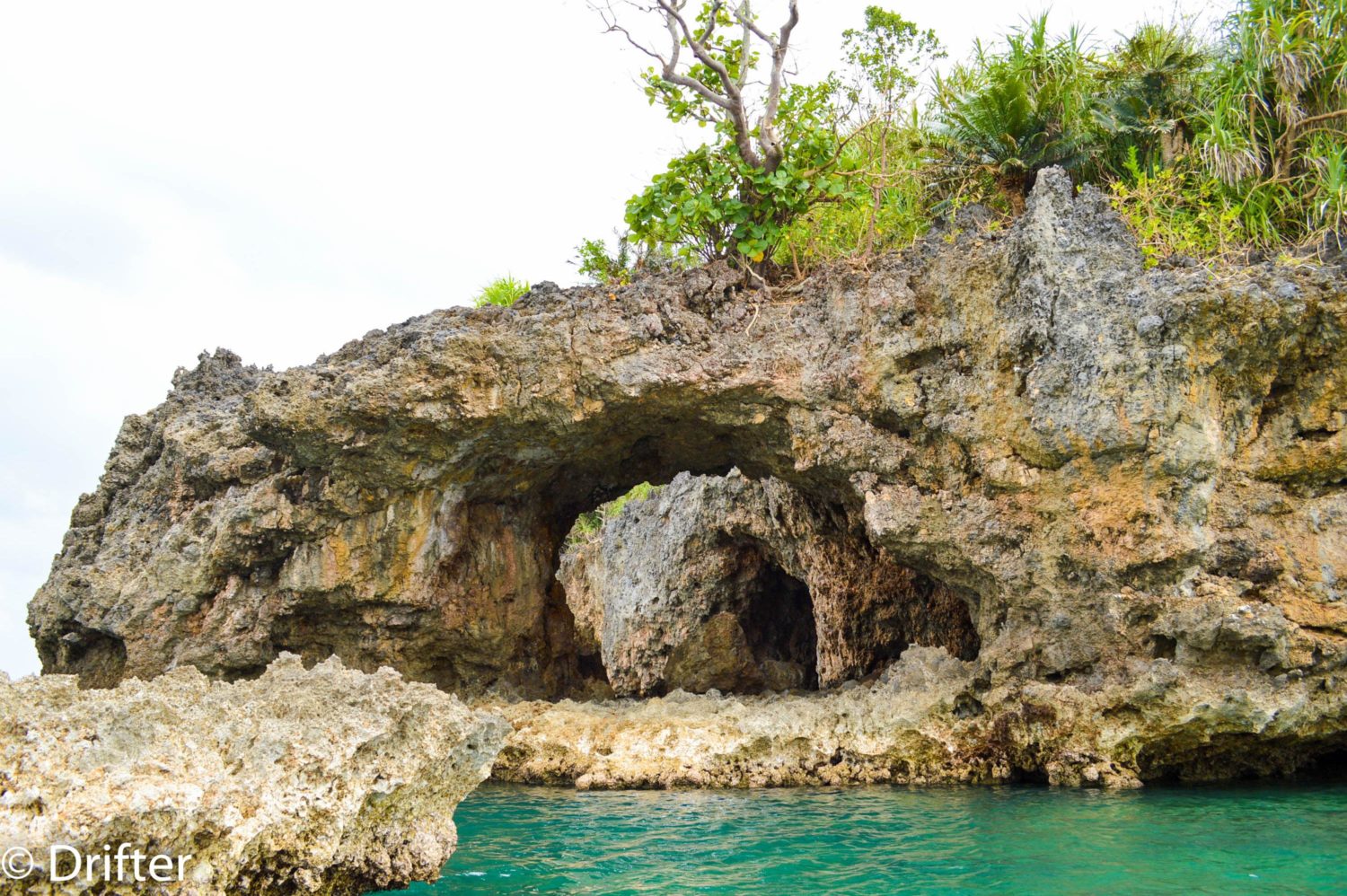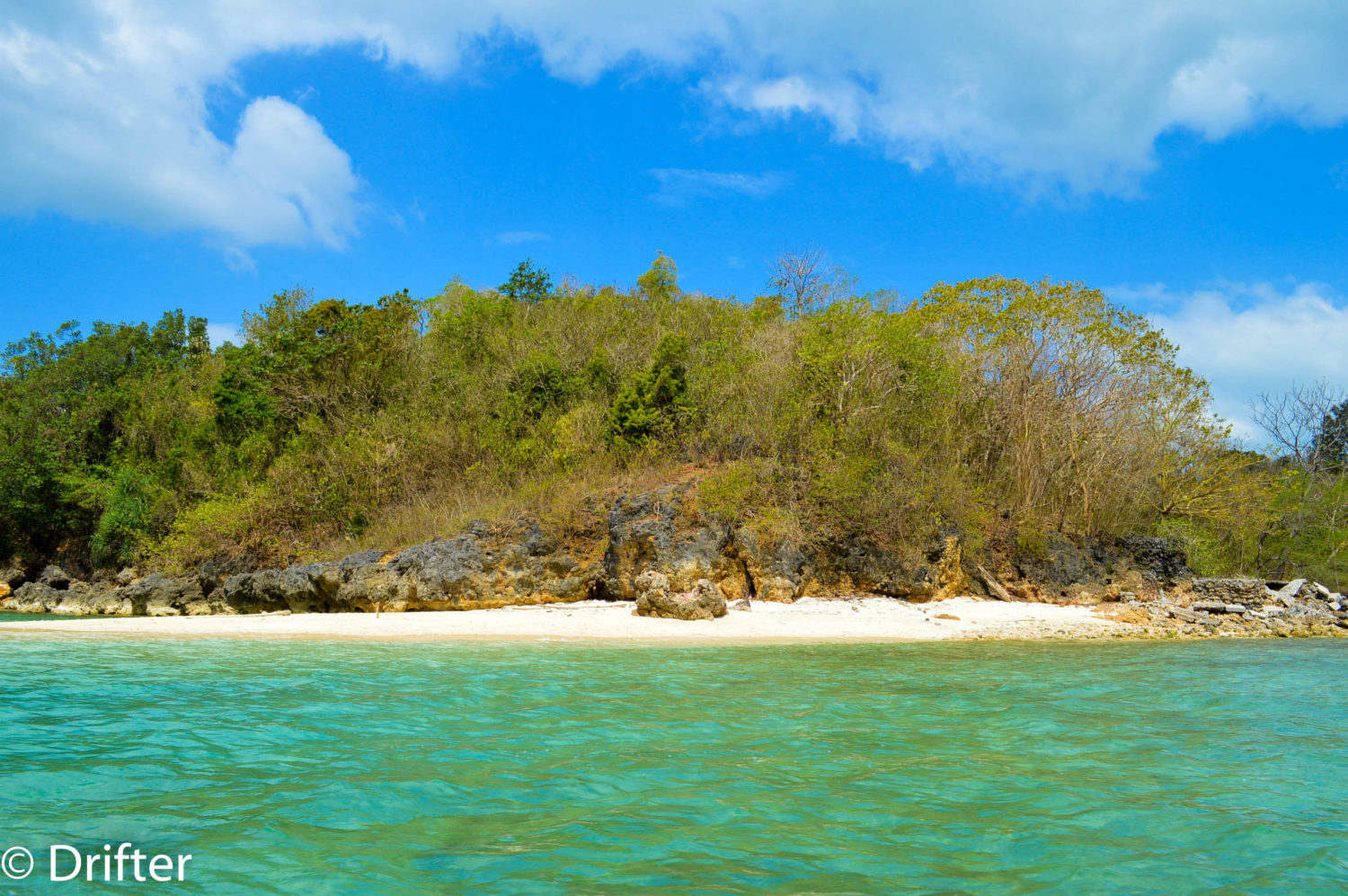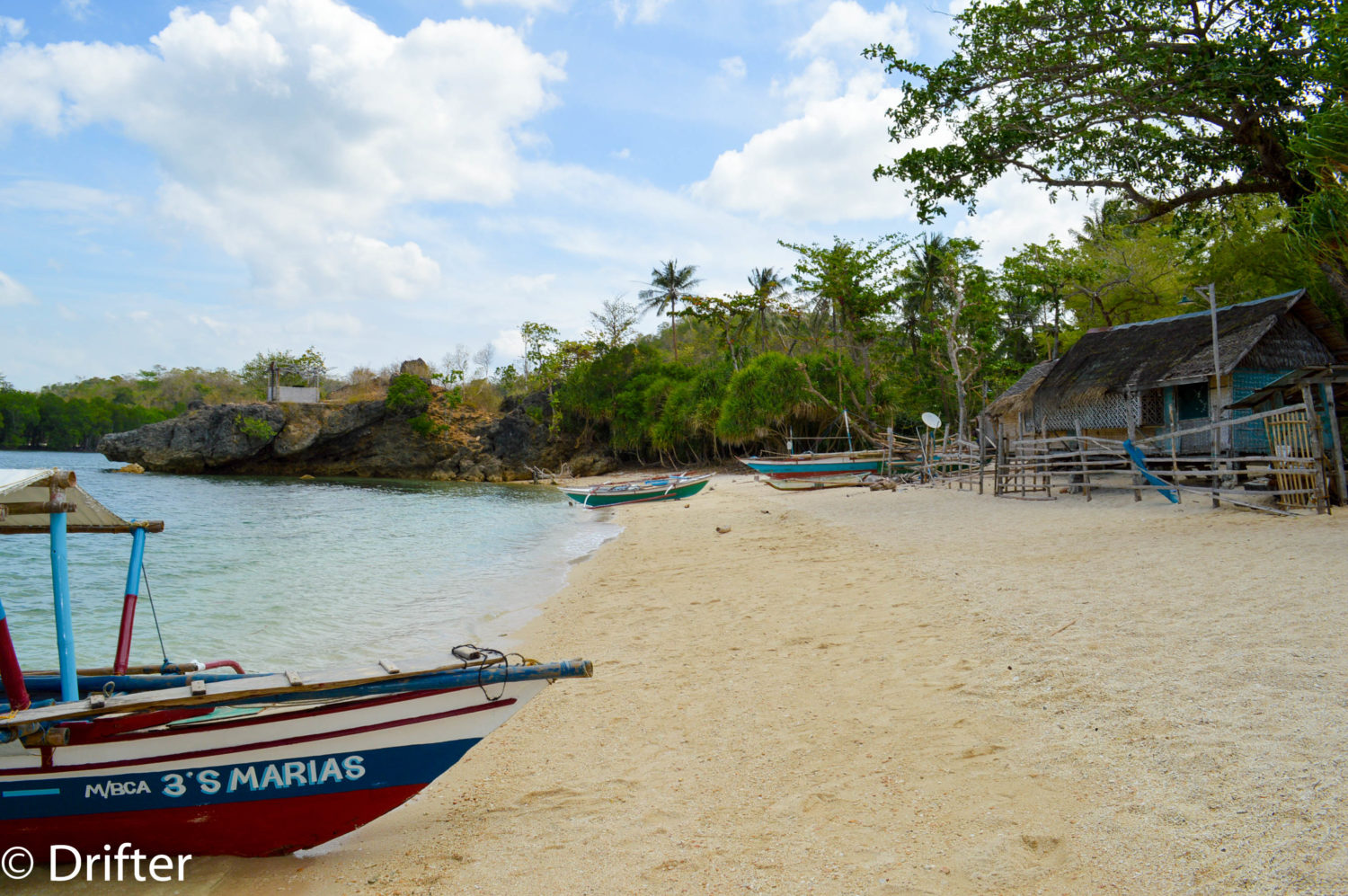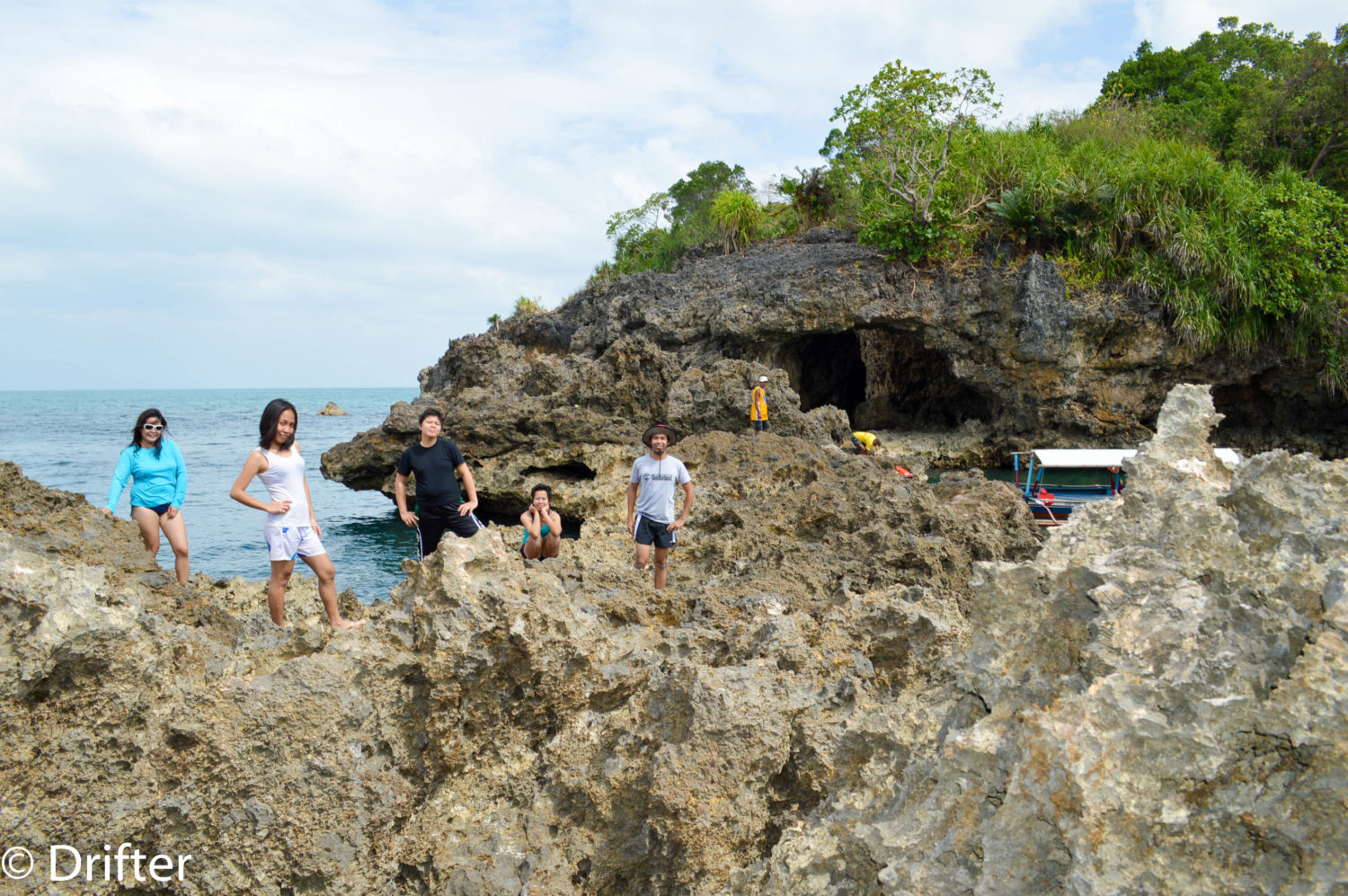 Igang Bay and Coves
Another option further south of Nueva Valencia is Igang. Though I never experienced going there by jeepney, I would suggest you rent a multicab if going there with a group. It starts at 500.00 pesos good for 13 persons.  Plenty of transportation options from habal-habal or tricycle awaits you at the Jordan wharf. Ask the Tourism Office located at the port complex. They are friendly and helpful. There's a resort and a restaurant so no need to bring food. Or if you want to go on camping, it's very possible. Ask around and the staff will lead you to the camping area. A mangrove park will be another option if you fancy a walk.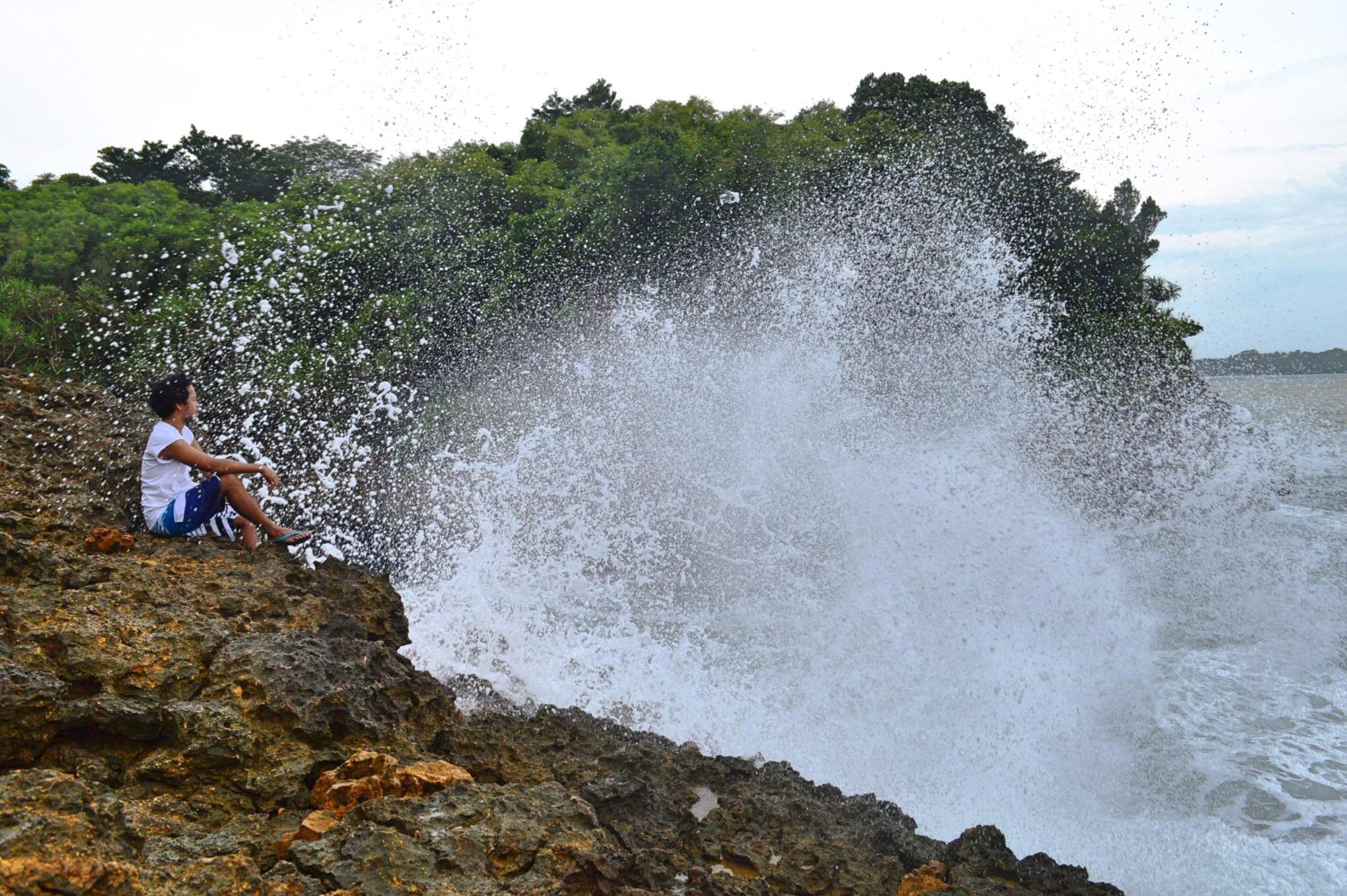 Taklong Island National Marine Reserve
Greatly affected by Guimaras Oil Spill in 2006, this group of islands off the coast of Nueva Valencia is slowly recuperating and is home to thousands of marine creatures. Managed by the University of the Philippines Visayas. An entrance fee of 30.00 pesos is collected at the marine park office. This is a great place for snorkeling and island hopping. Camping is also possible.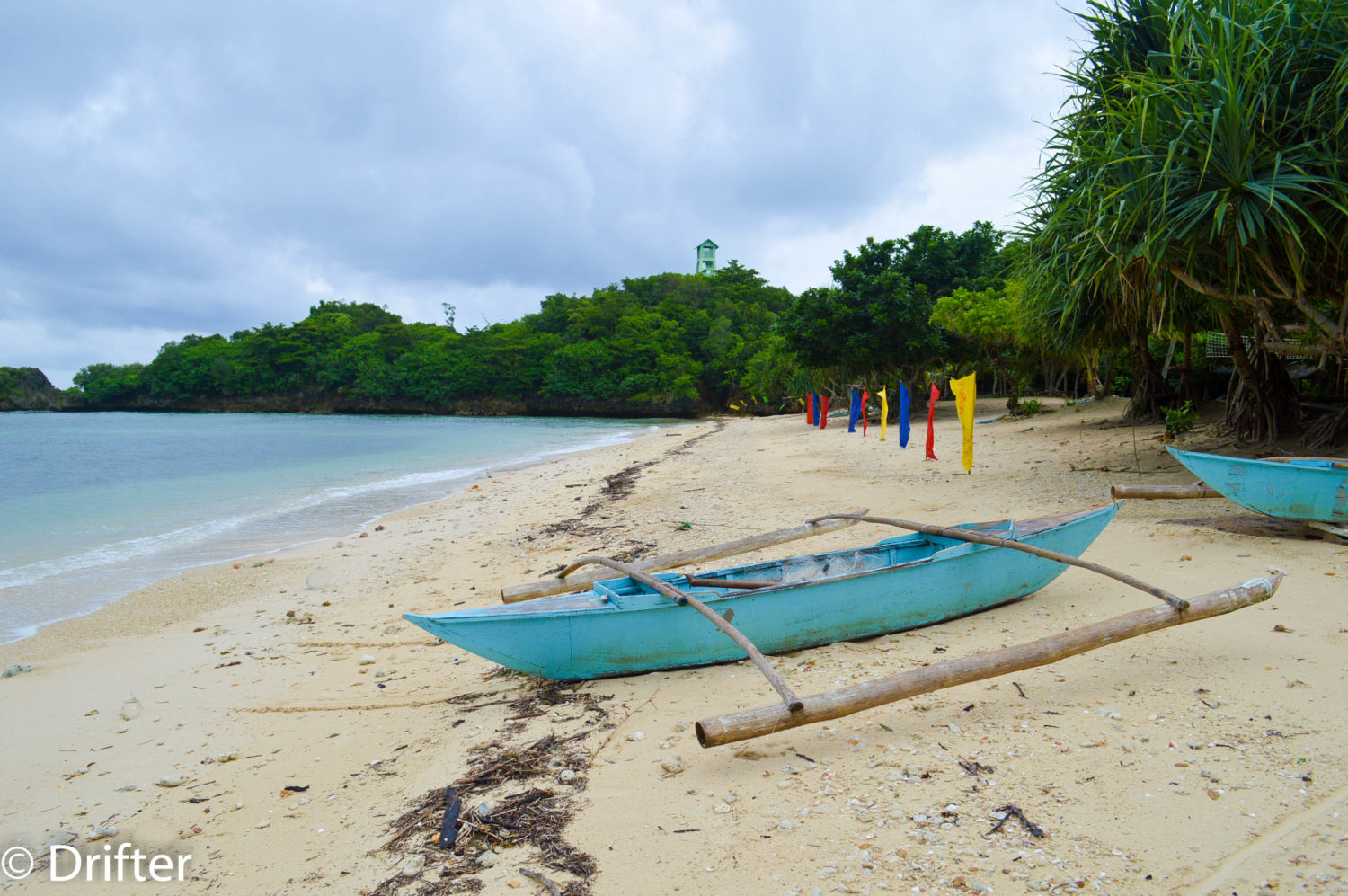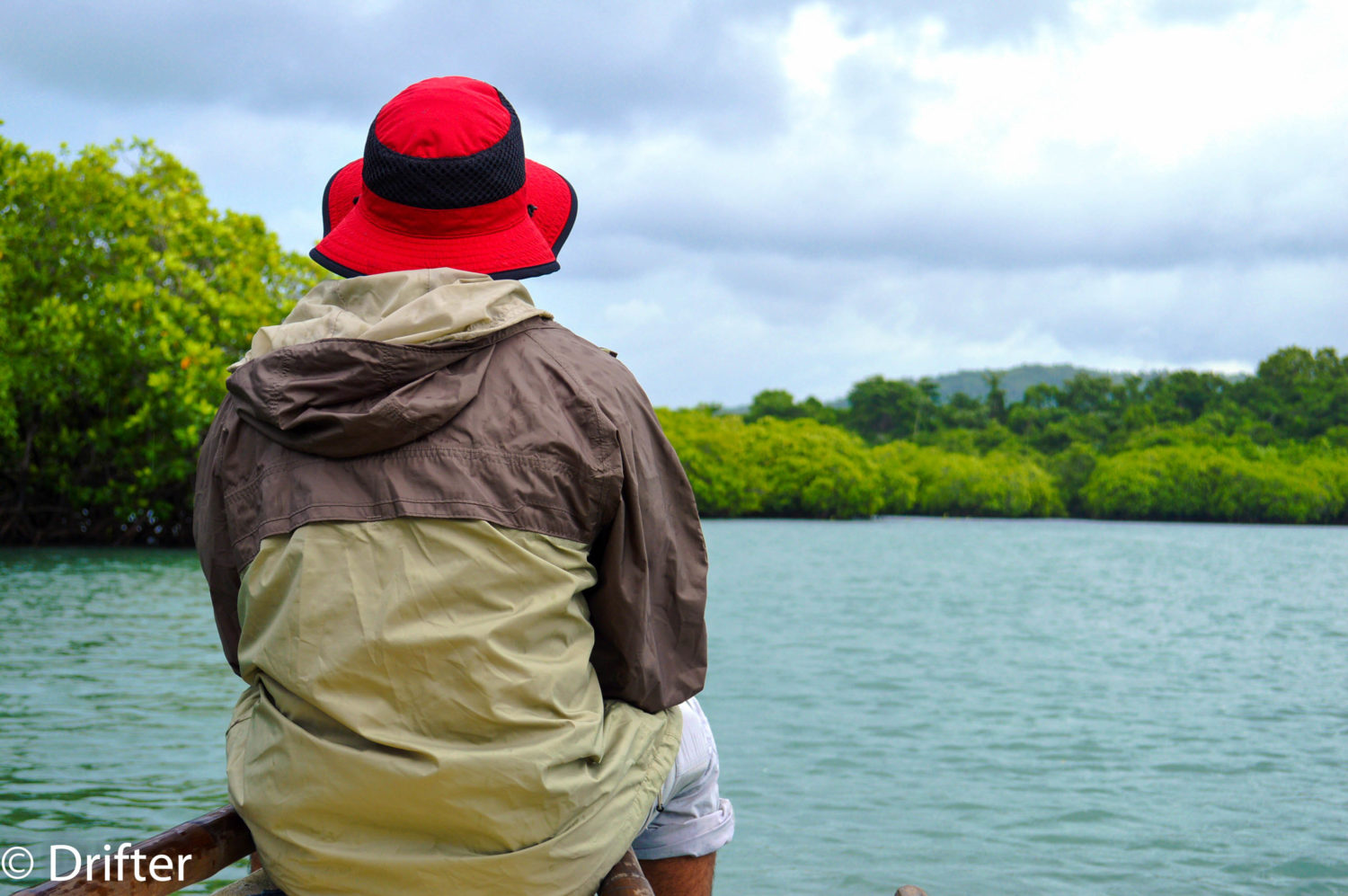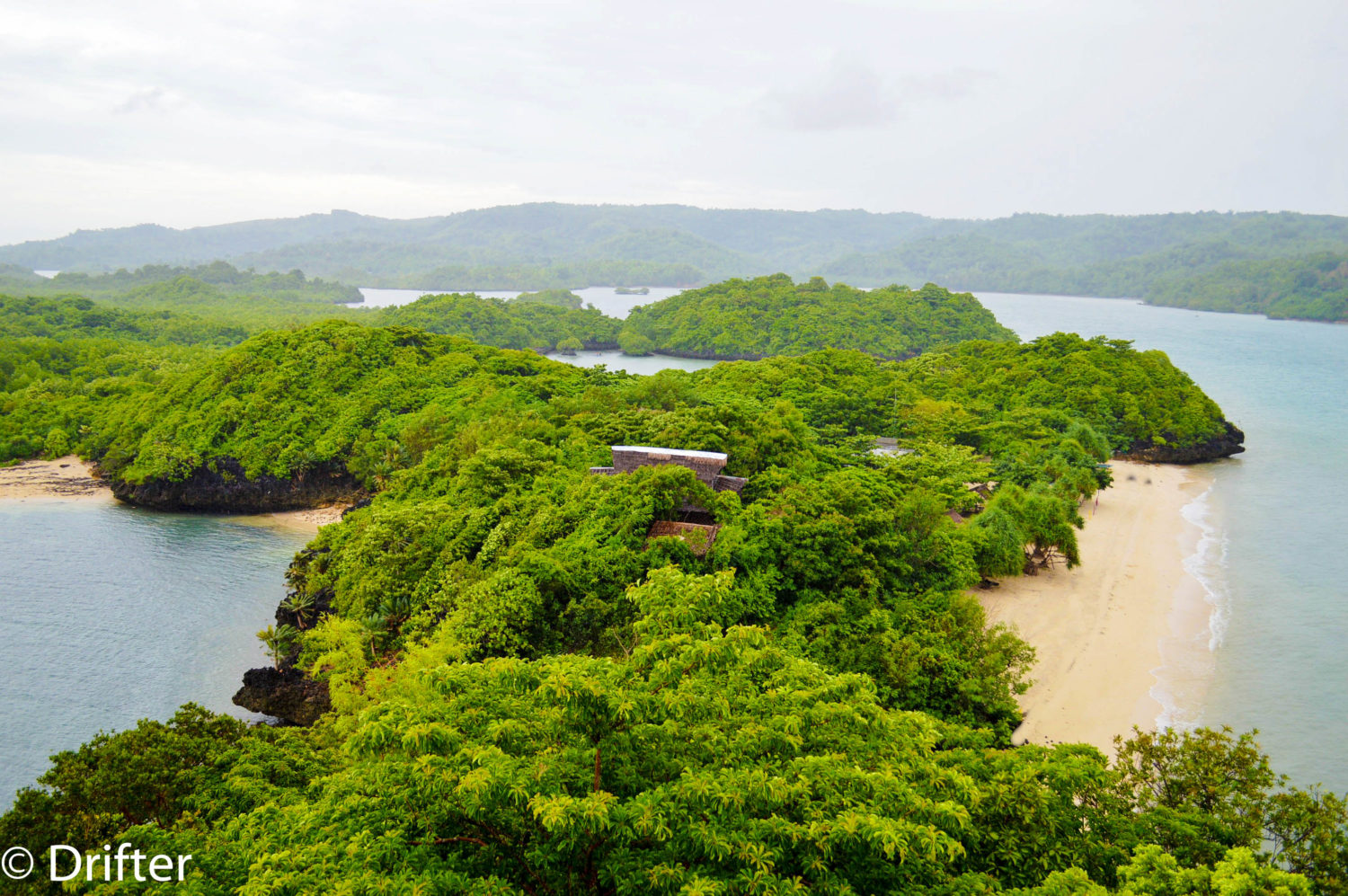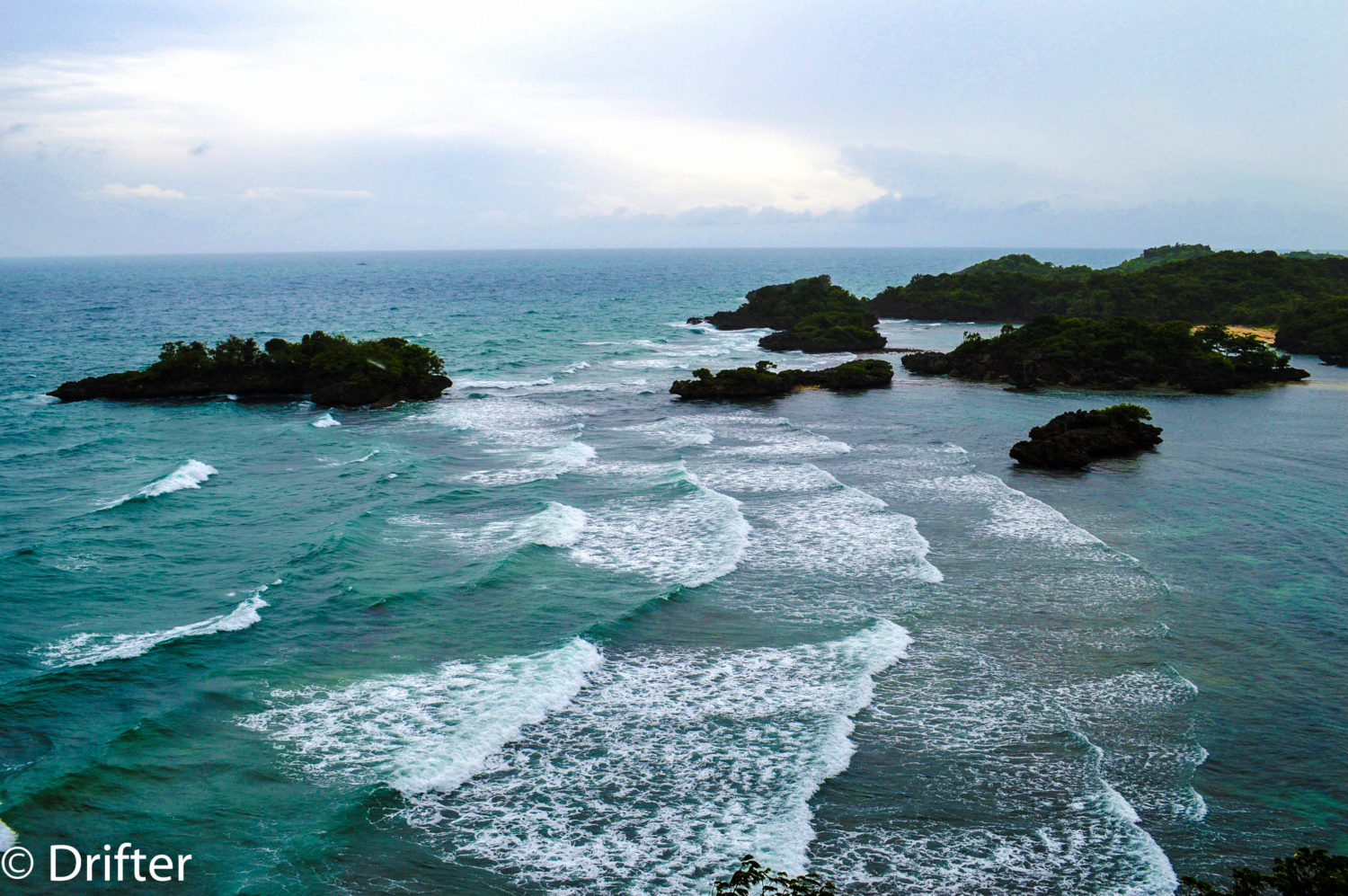 Casita Beach
A secluded private beach located in Brgy. Sinapsapan adjacent to Tatlong Pulo. This white-sand beach cove is a perfect place for someone who wants to reconnect with nature and disconnect themselves from the hustle and bustle of city life. Considered to be my favorite for its simplicity and purely natural touch. No infrastructure or whatsoever Just a palm-fringed coast, waters teeming with moderately intact corals, a small cave within the vicinity, and some areas for a light hike
What to do there? Swim, snorkel, meditate, chase the sunset, barbecue, beach volleyball, boat, camp, or simply enjoy a cold glass of Tanduay rum or a bottle of beer.
What to Expect If you fancy comfort, this is not the right place for you. Go somewhere else. If you're a nature lover, then this is for you. There are no rooms available for rent. Just tents. You can bring your own or hang your hammock. A few small cottages are available. A simple light bulb will illuminate your exotic nights. Bring your own food and other supplies. Distilled water and some basics are available at the sari-sari store.
How to get there? From Jordan Wharf, take a jeepney or multicab to Alibhon. From there, take a habal-habal at the Alibhon Public Market, located across Jollibee. Ask around. The fare is 150 PHP per person. Tell the driver in advance that you will alight at "tangke". An intersection will welcome you. Take the right intersection. It will be a meditative walk for you, passing under the gmelina, sineguelas, mango trees, a thick vine called "cadena de amor," and sansevierra plants covering the black vulcanic rocks. This baby hike will take around 30 minutes. I suggest you wear trekking sandals or shoes and not flip-flops.
 Fees: Since this is not a registered business, just give a donation.
Contact the friendly and engaging property manager, Nang Marivic, at +63 9355872532.  She will be more than happy to assist you. Enjoy the sea, sand, and sunset!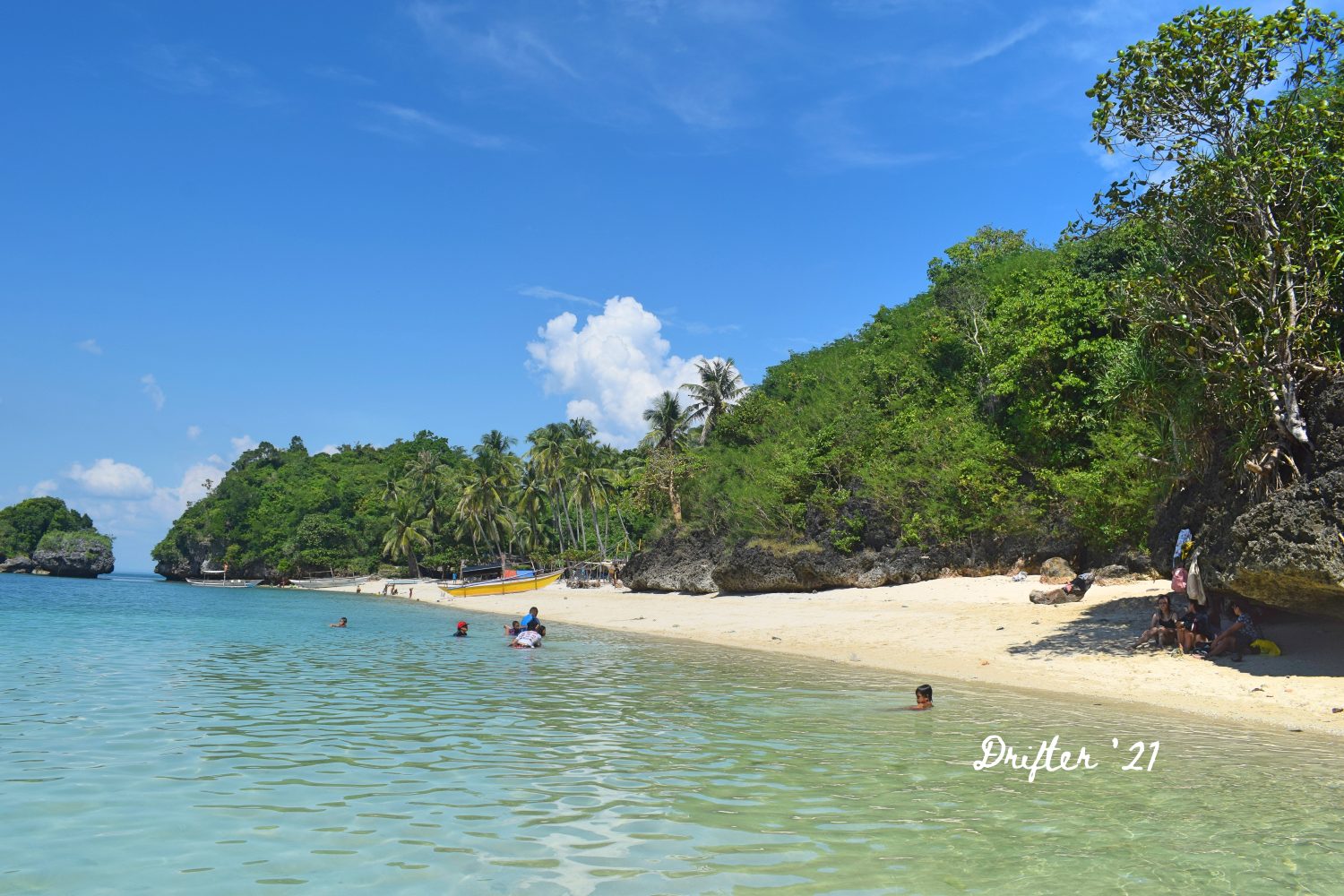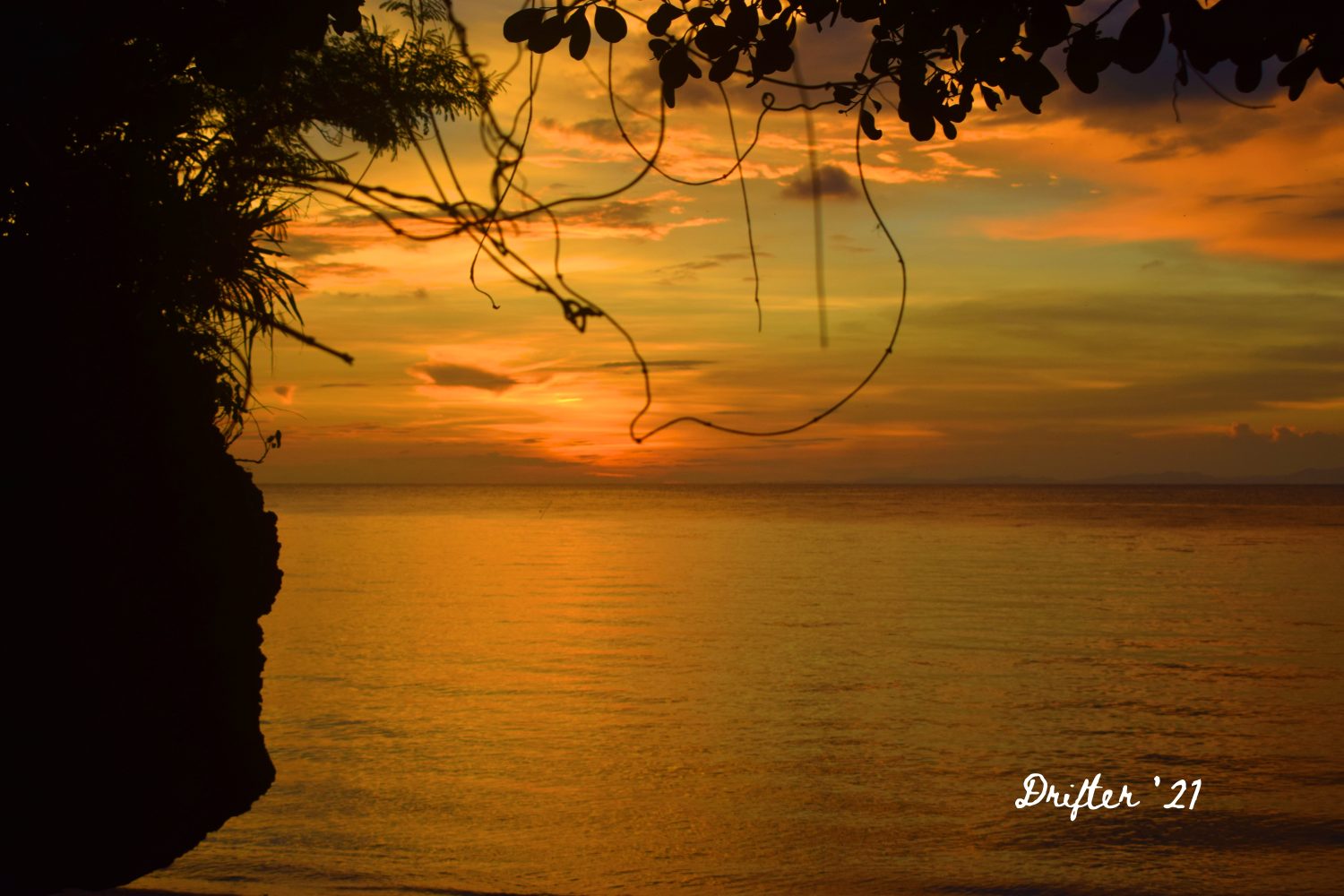 Yato Island
Another frequently visited island is Nueva Valencia. I was in love the first time I set foot on its fine-sand beach.
What to do there? Swim, snorkel, meditate, chase sunset and sunrise, barbecue, beach volleyball, boating, camping, island hopping, or simply enjoy a cold glass of rhum or a bottle of beer.
What to Expect If you like comfort and nature at the same time, this is the right place for you. There are rooms available for rent, or you can simply pitch your tent on one of the few undeveloped beaches. I was pretty amazed with what this island can offer. Accessibility, comfort, sunset, and sunrise I couldn't ask for more.
How to get there? From Jordan Wharf, take a jeepney to Cabalagnan. From there, take a chartered boat arranged by the resort. If you are going DIY, you can rent a boat and cross the island for 10 minutes.
Where to stay? There is only one resort that offers overnight accommodation. Though there are some which offers camping and day trips. For inquiries, check Yatonita Resort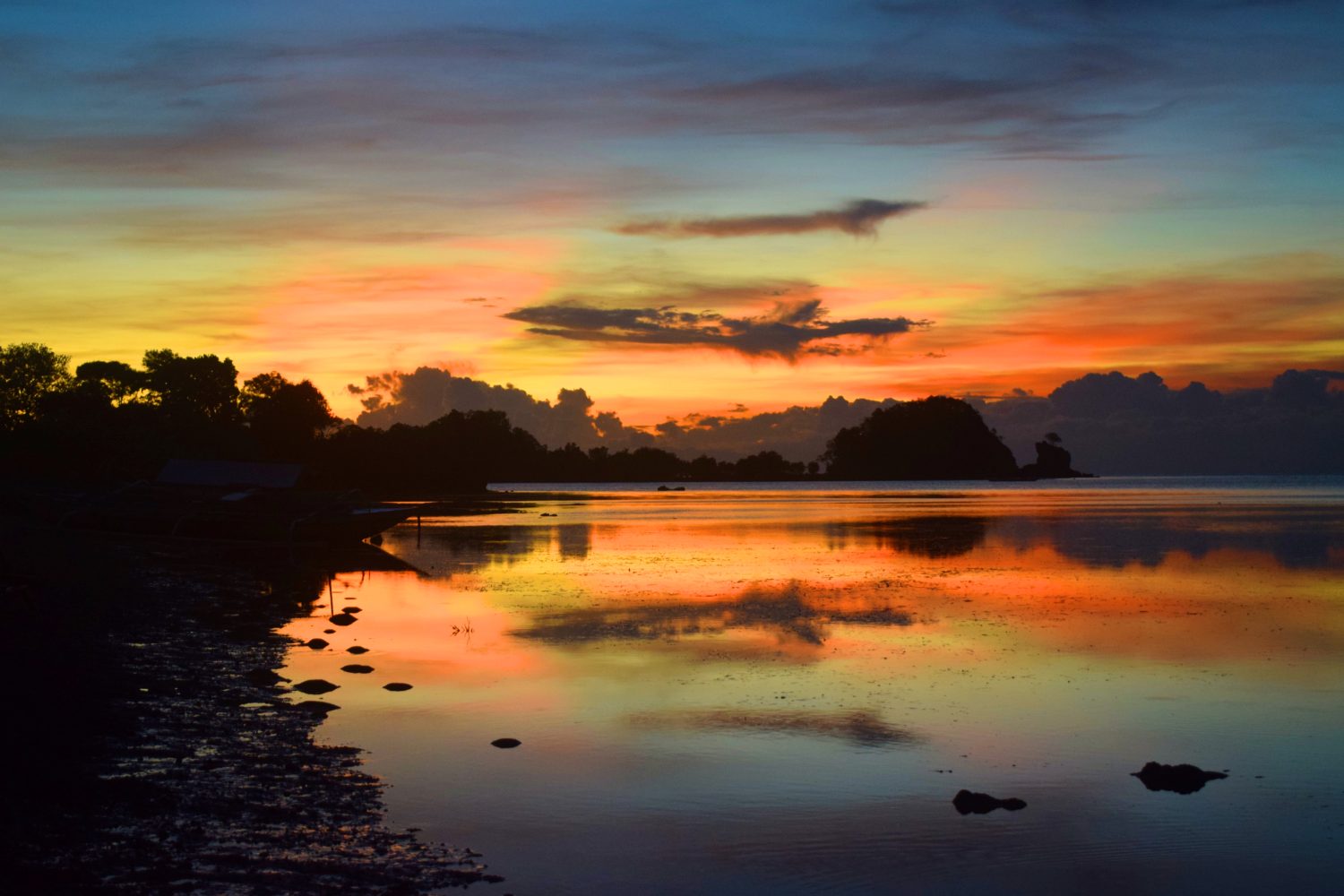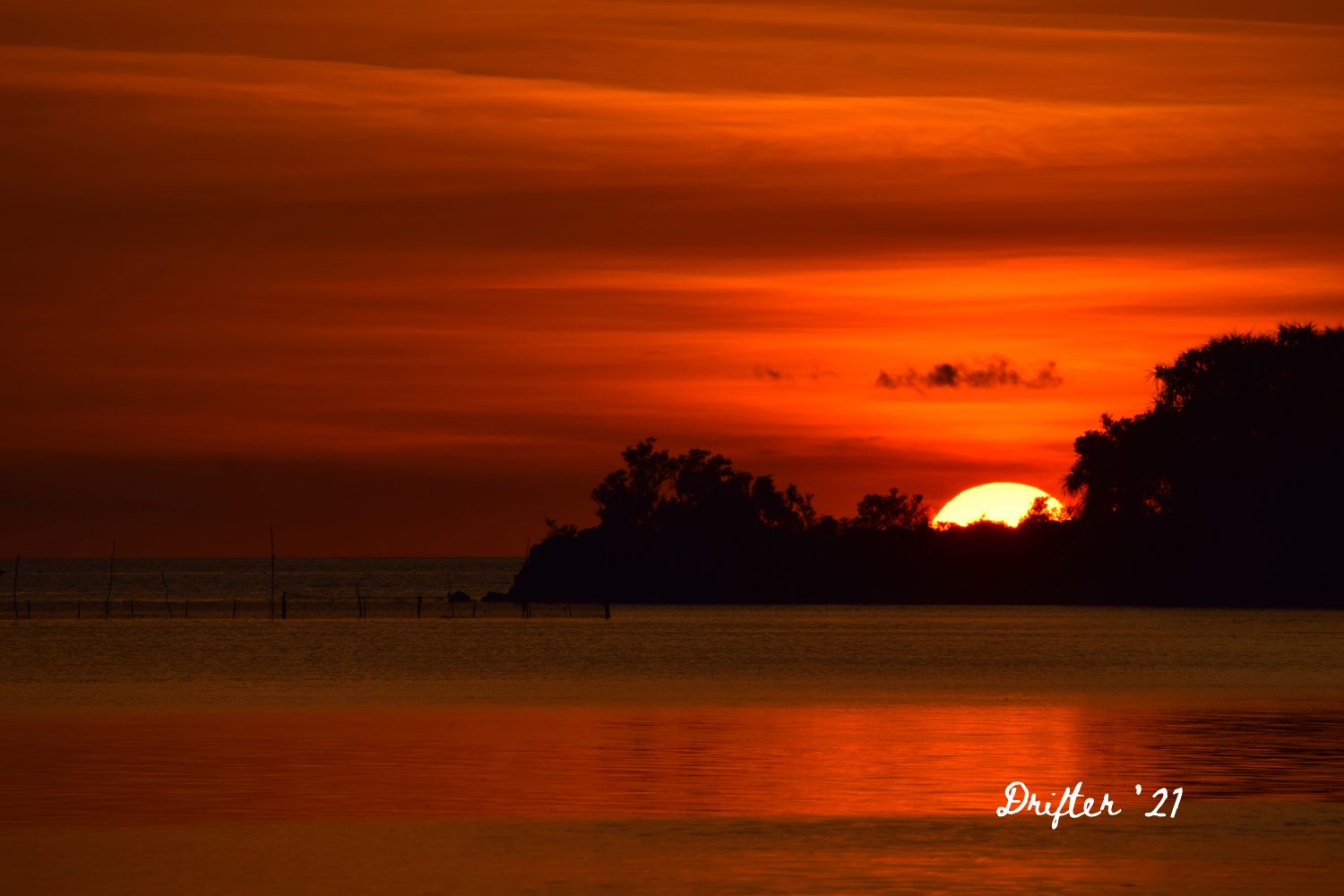 Natago Beach
Natago Beach is indeed a hidden cove tucked in a palm-fringed landscapes, emerald green waters and rich marine life suitable for snorkeling and other water activities. It is frequently-visited by day trippers alike.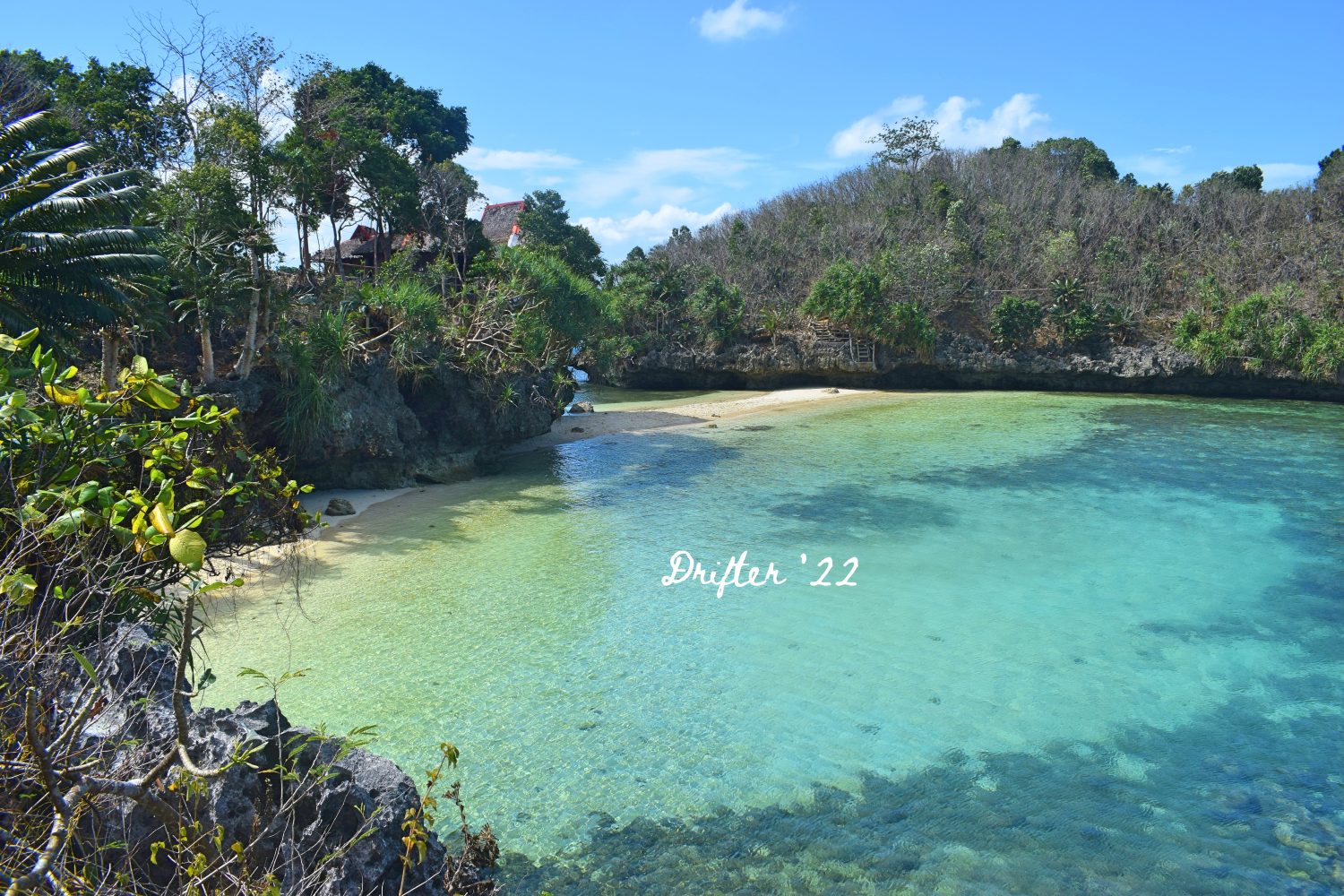 What to do there? Water activities, camping, or simply get lazy and watch the sunset. Witness the amazing display of sea plankton at night. The area of Sinapsapan is one of the best spots in Guimaras to see those marine drifters.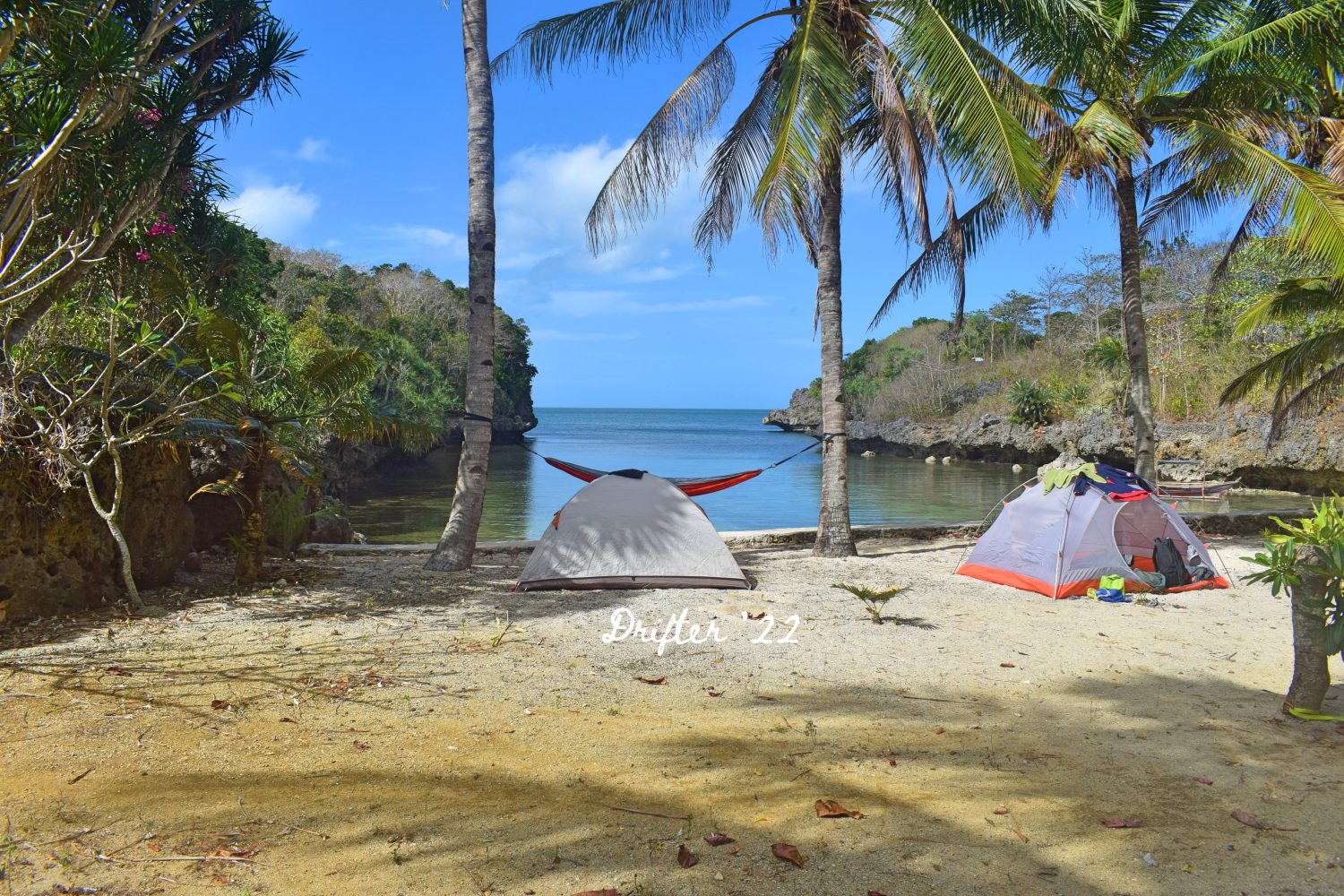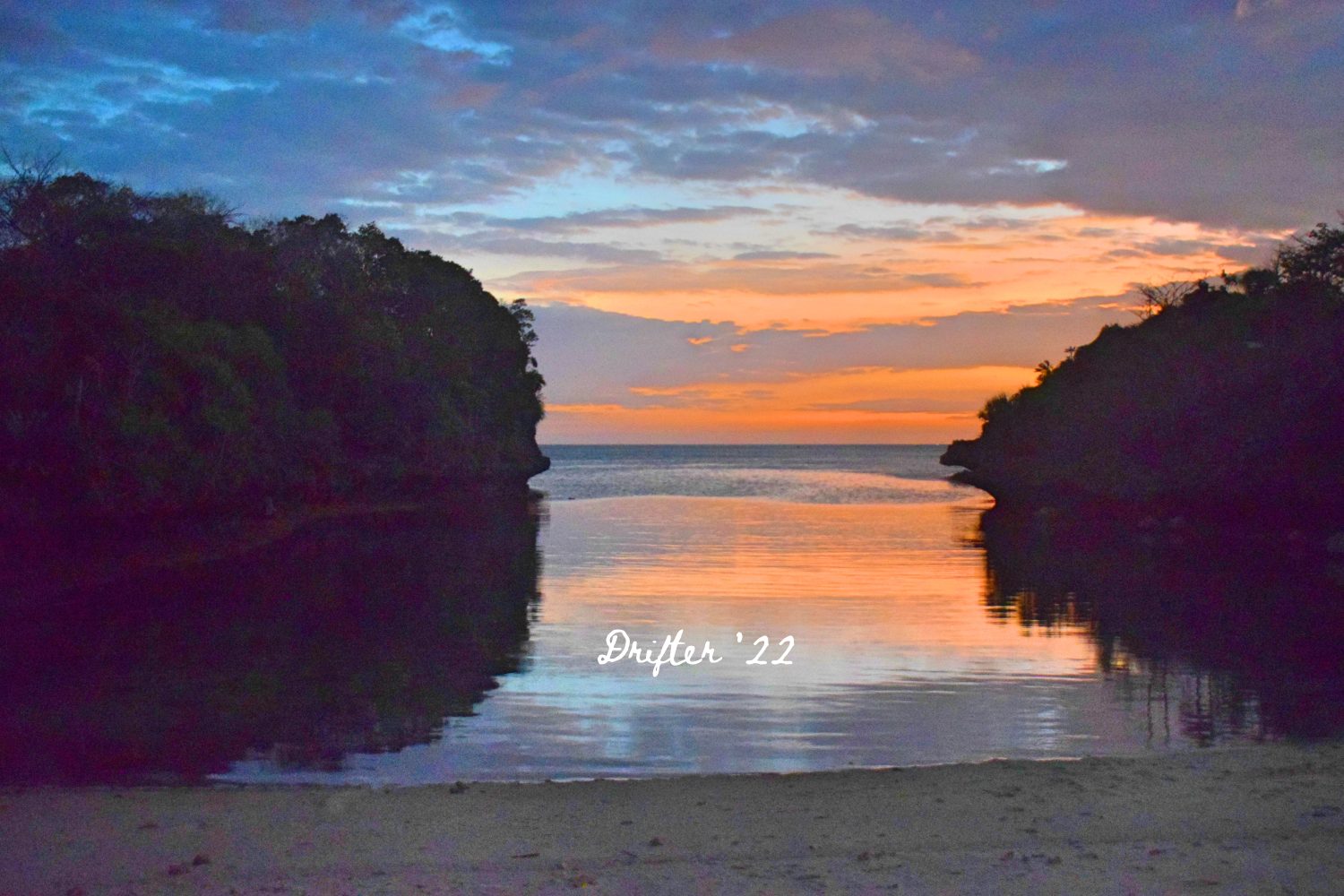 What to Expect? There are cottages for rent which can accommodate large groups. We camped and brought all supplies such as food, water, and booze. Bring your own supplies if planning to spend a night. You can buy some freshly-caught fish at a very affordable price. Fresh water for rinsing and washing are available for fee.
How do I get there? From Jordan Wharf, take a jeepney to Alibhon Market and finally hop to habal-habal bound for Brgy. Sinapsapan. Fare: 150 pesos. The cool and bit bumpy trip lasts for less than an hour. You'll pass by Sinapsapan Elementary School until uphill and that's it. To access the beach, you can either trek or take the boat for 50 pesos per way. You'll have to walk to reach the docking area right in front of Isla Naburot Resort.
Other Activities to Do:
Enjoy the annual Manggahan Festival held every month of April and May. Taste the best and sweetest mangoes in the world with their "Mango All You Can Eat". Pay 150.00 pesos good for 1 hour and be dizzy with the sugar rush of the mangoes. I've been attending this event yearly and I can't finish with my 5 kilos goal. I always finish at 4 kilos. Various activities are lined-up during this festival. Mechanics are simple: for 30 minutes, you can have all the Guimaras mangoes you can eat! Participants can choose between ripe and green mangoes (with bagoong). The registration fee is Php 150.00. Sometimes it varies. Always check the Manggahan Festival official page.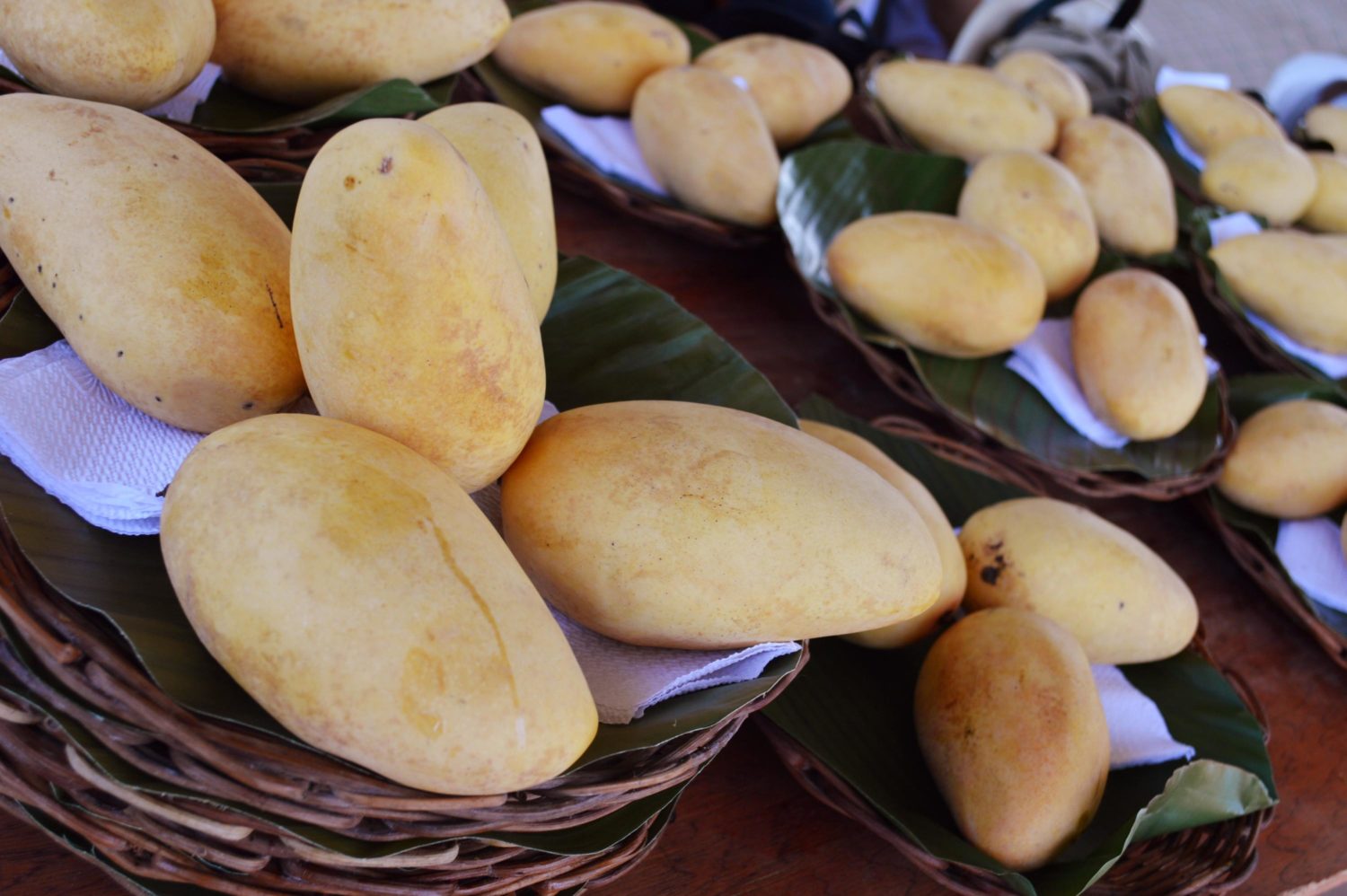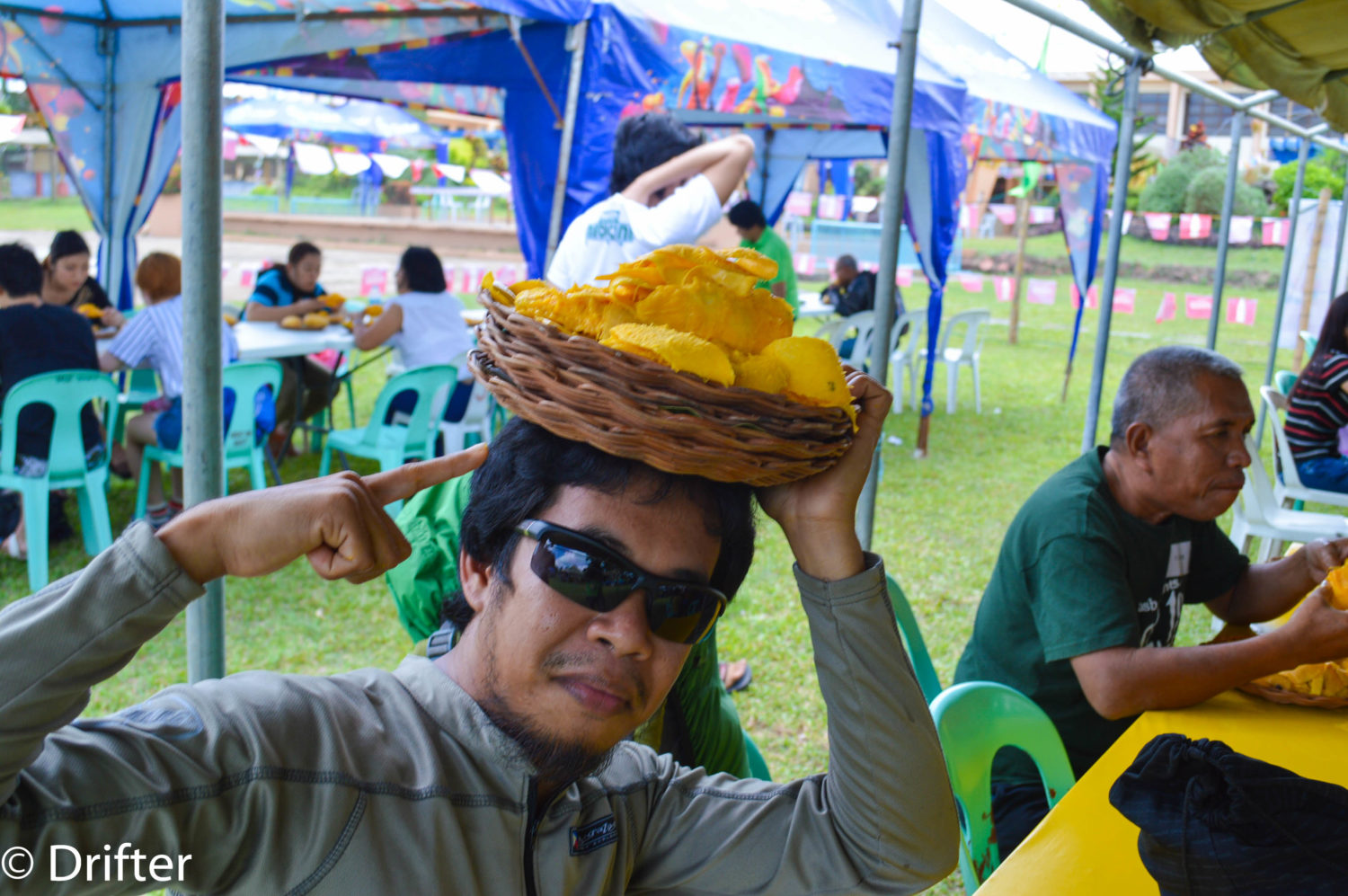 Participate in the Banas Isla Guimaras annual Trail Running and Regular Coastal Clean-up. This sportive event aims to promote a fun and exciting activity where each runner could explore one's physical and mental capacity while enjoying the beautiful coastal surroundings of Guimaras. Probably one of the best-organized activities on the island hosted by fun and engaging Guimarasnon. For updated events, check their Facebook page here.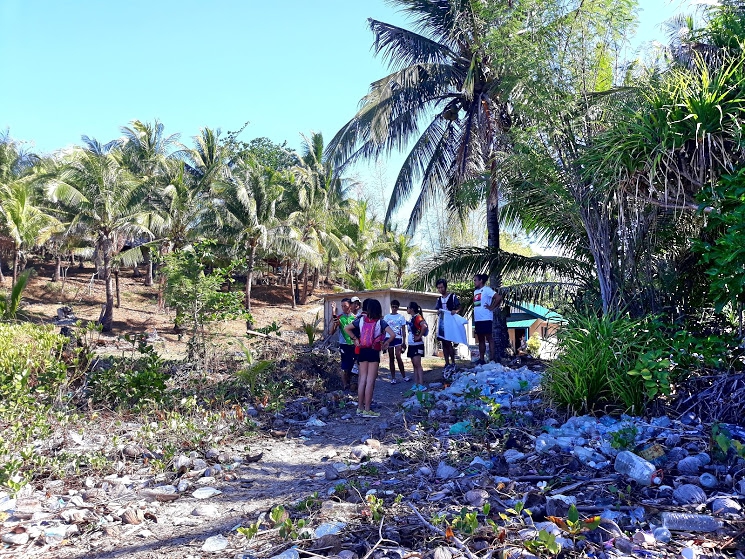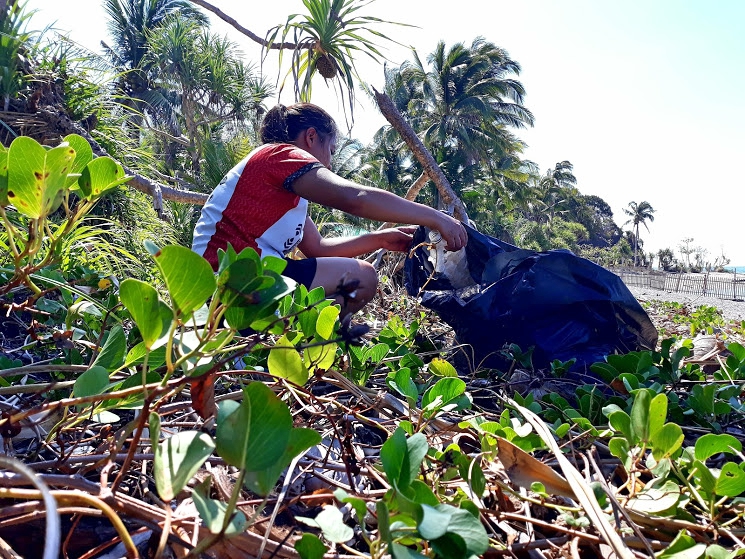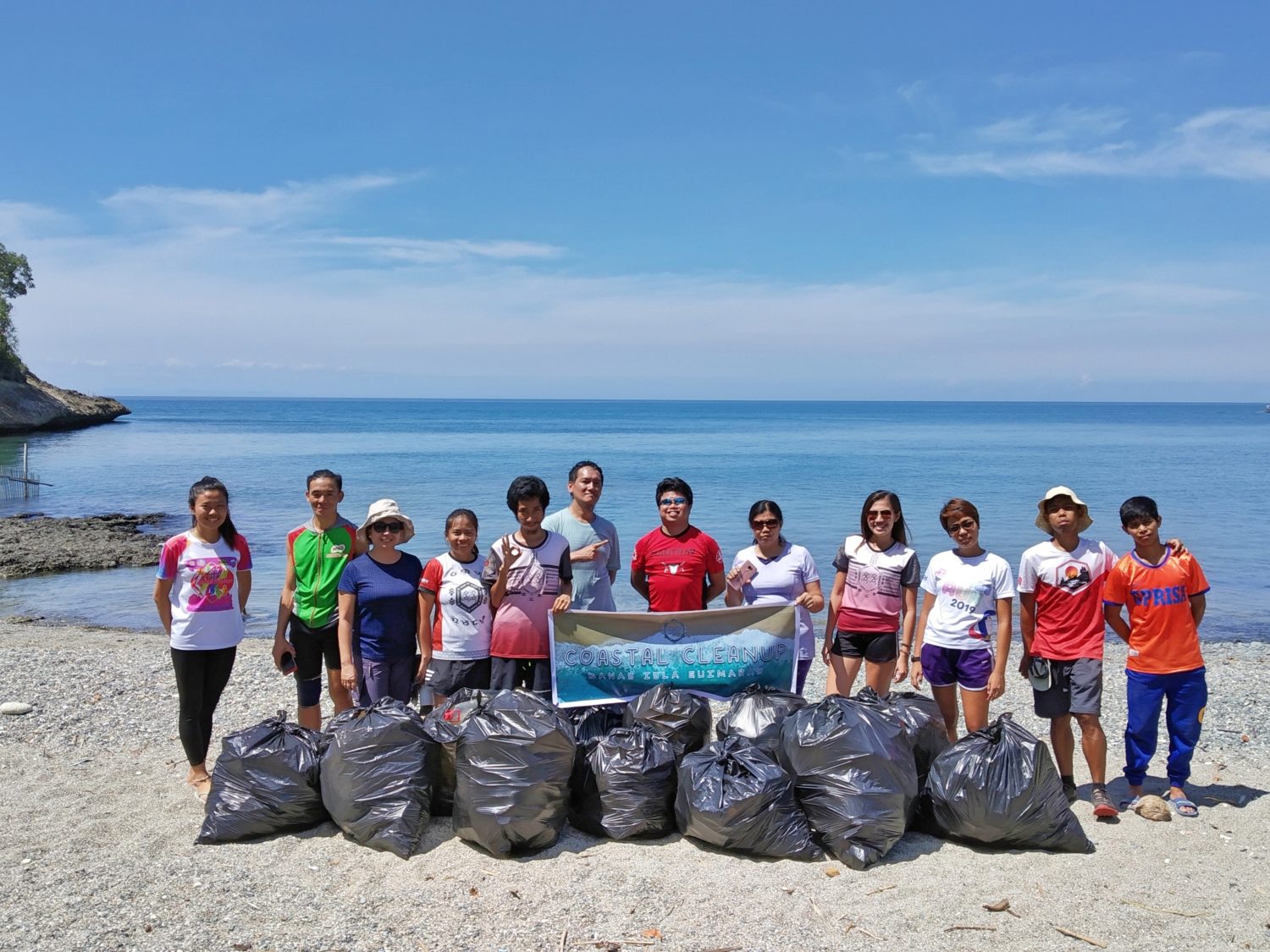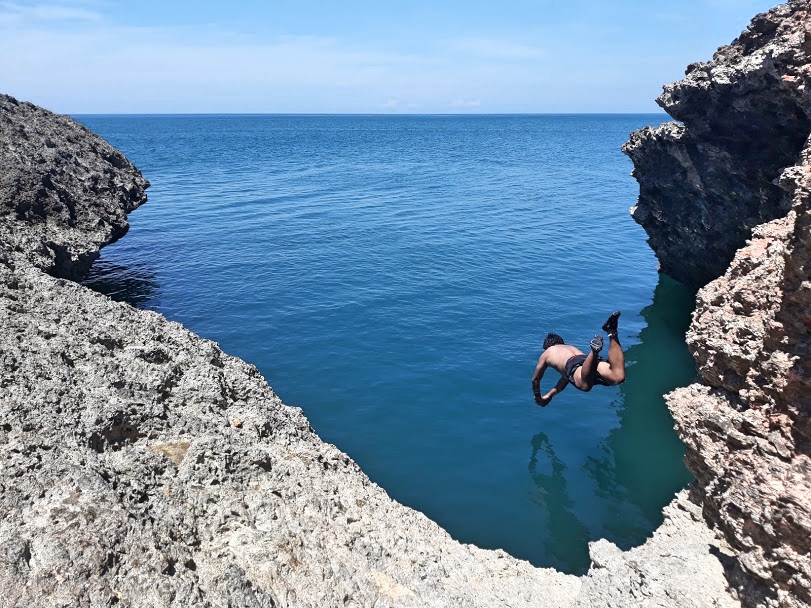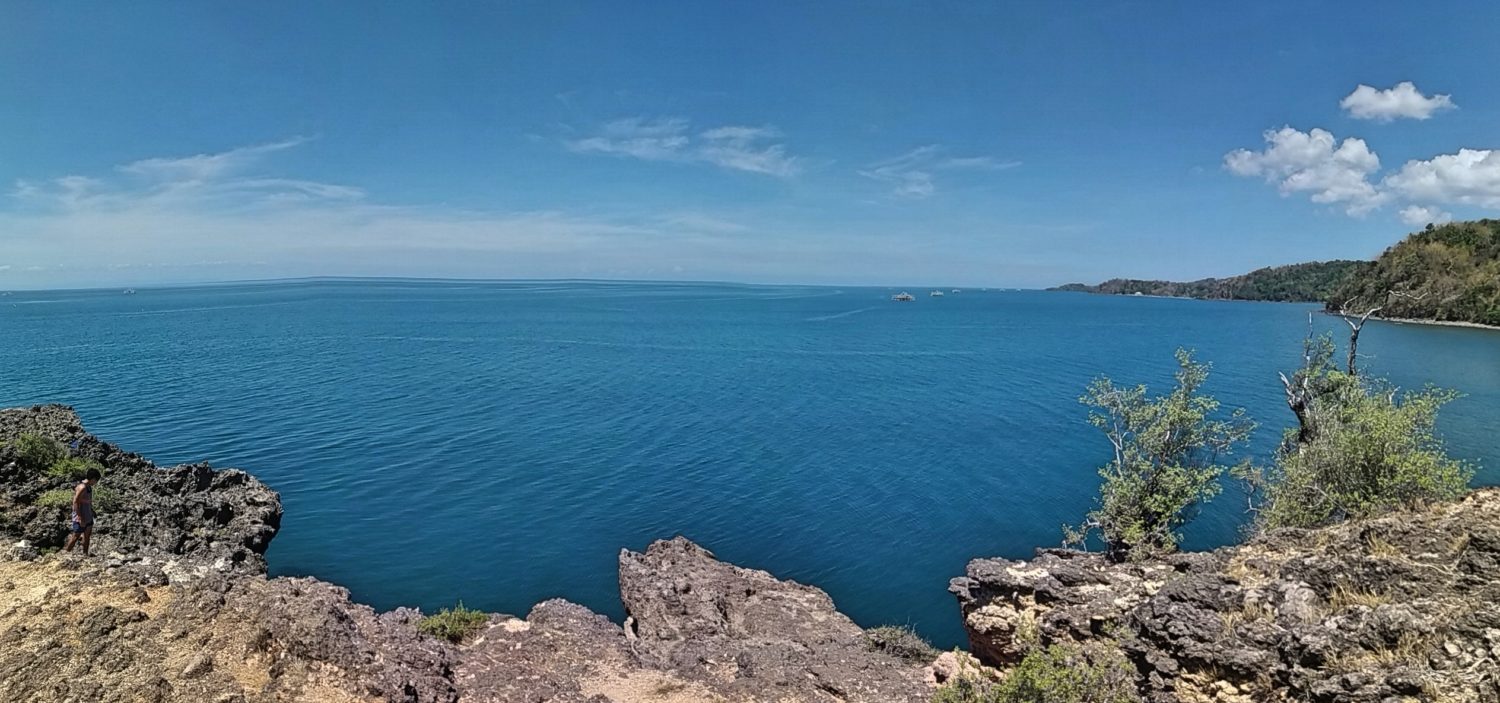 What are you waiting for? Visit Guimaras now!