We were sleepy after a hearty buffet breakfast, joking about going back to the apartment, and just sleep. But we have a journey to take. After a few minutes of rest, we hit the Autoroutes du Maroc and made a right-turn to Fes. My two friends were sleeping at the backseat when we stopped by the police in Ouezzane and issued an overspeed ticket. We never argued and just paid the 150 MAD.  It took them 20 minutes to fill up the whole sheet of paper. Continuing to Chaouen, we dropped by into this small restaurant serving tagine in Derdara and ordered 2 lamb tagine which was good for 4 persons. It was the first time for my friends to taste tagine and they loved it.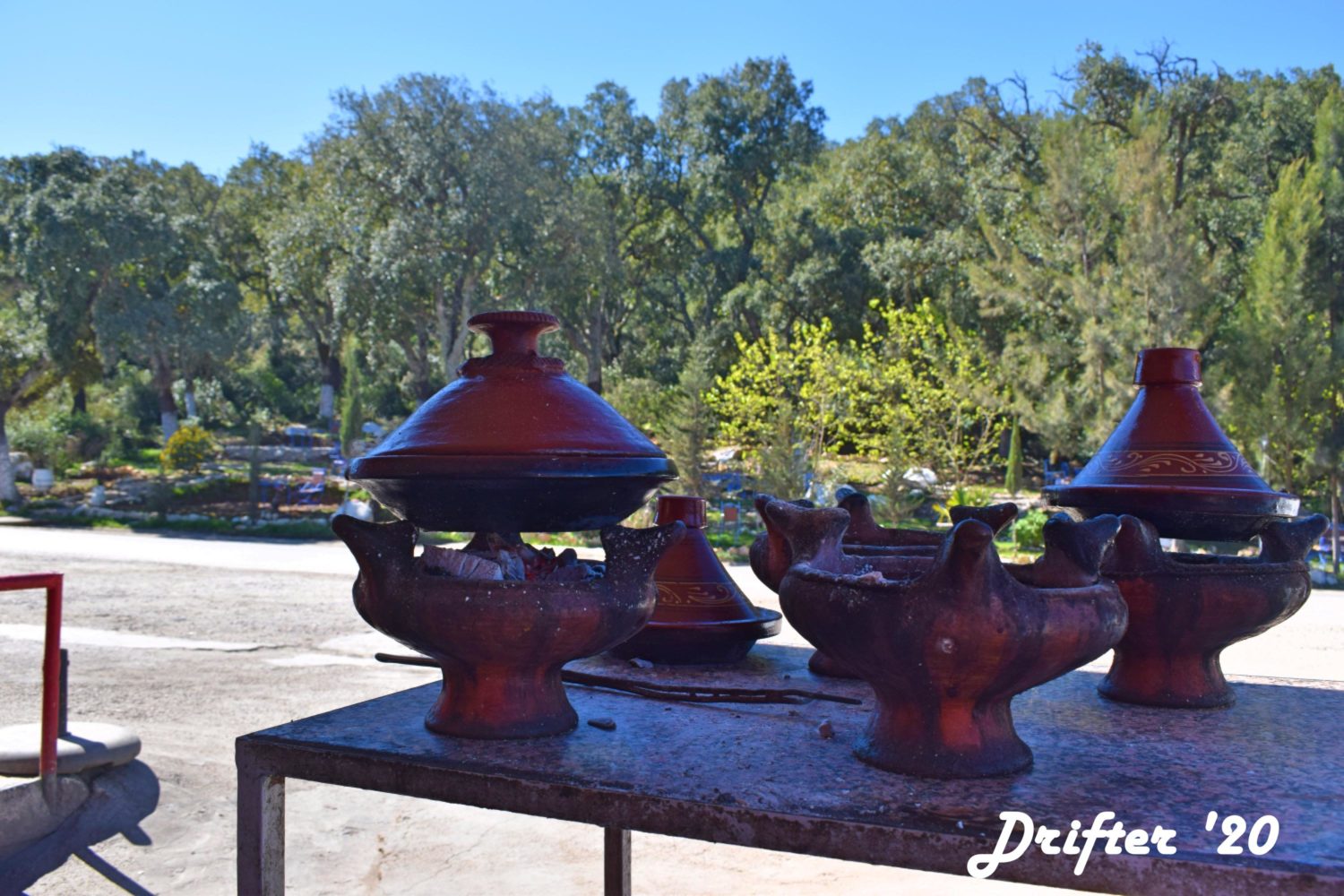 Arriving in Chefchaouen, we easily found a space and parked our car,  took a walk around medina, did some shopping for souvenirs and to the Spanish mosque. We stayed there for a while before heading back to the medina. There were not many people during mid-afternoon or I guess it's because of COVID-19 scare. The lavender scent around the Spanish mosque adds some kind of different energy perfect for meditation. We even collected some lavender blossoms for home use.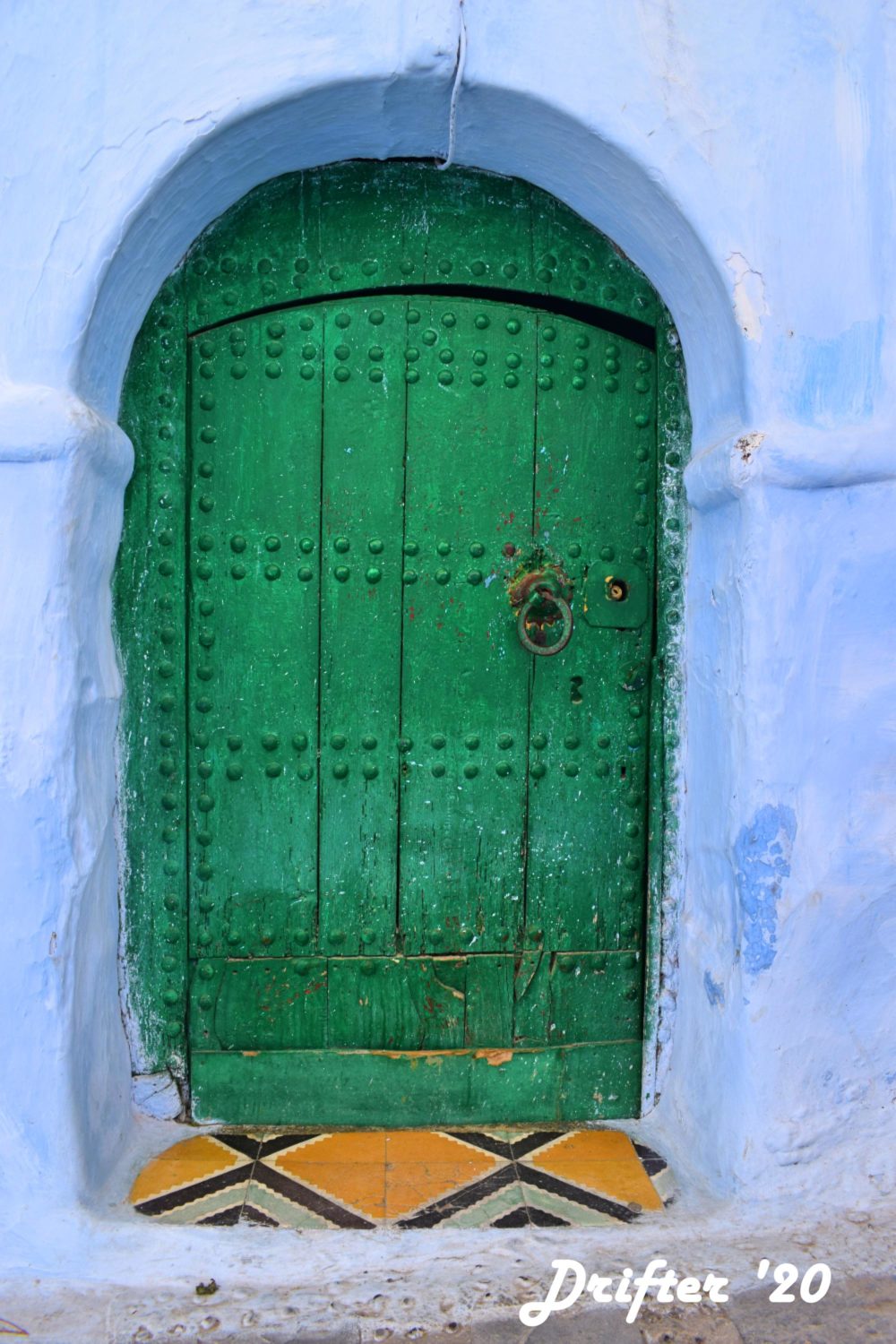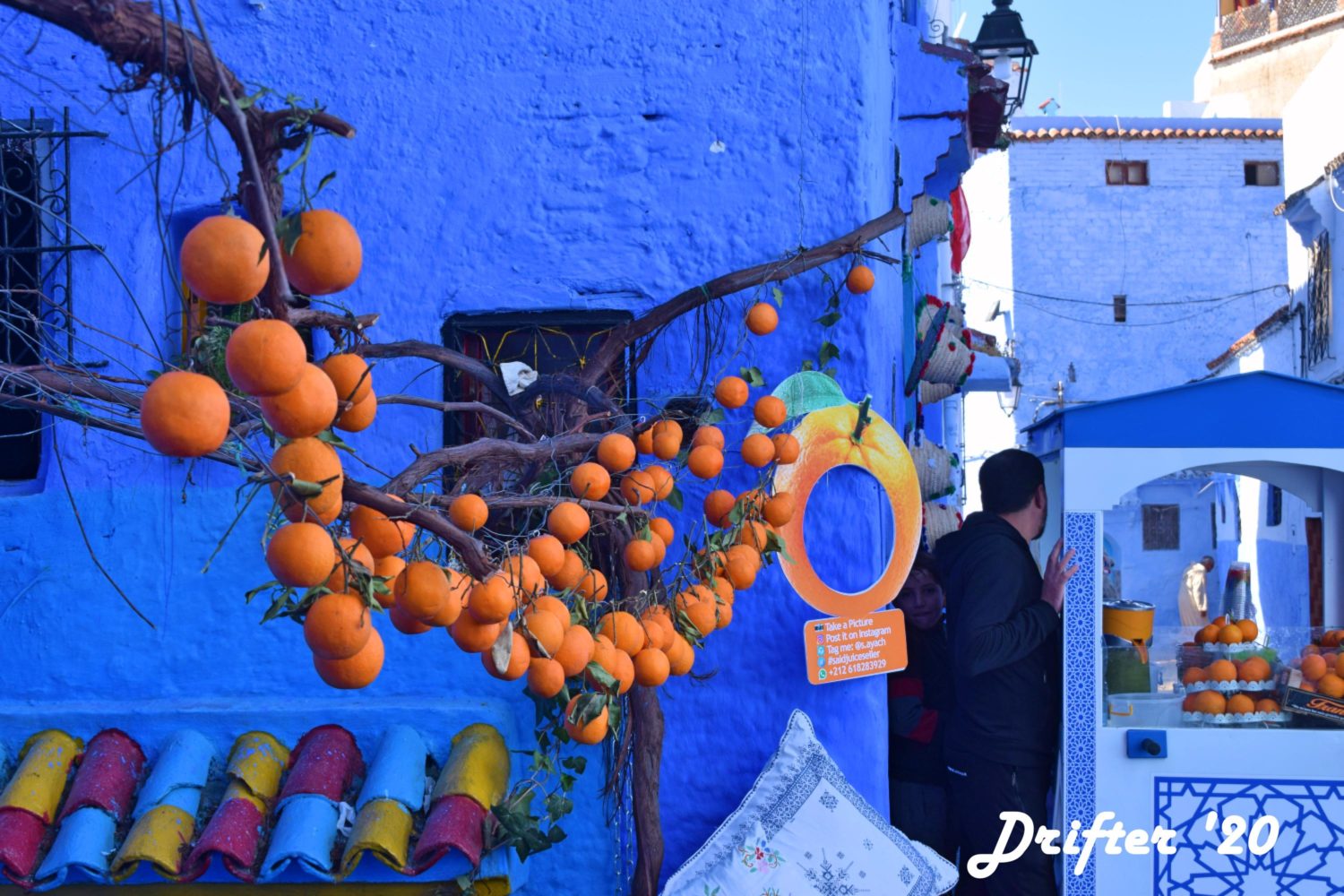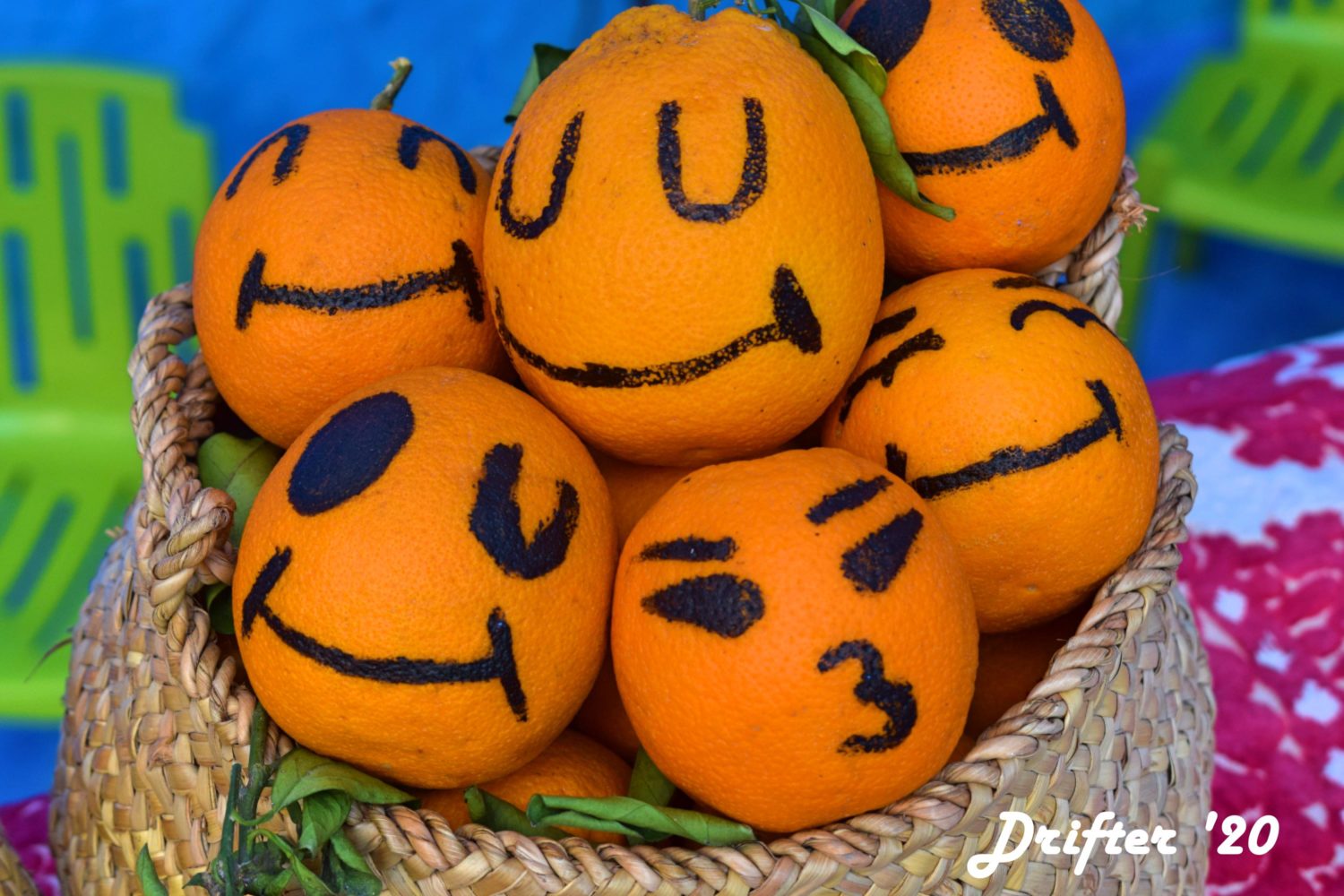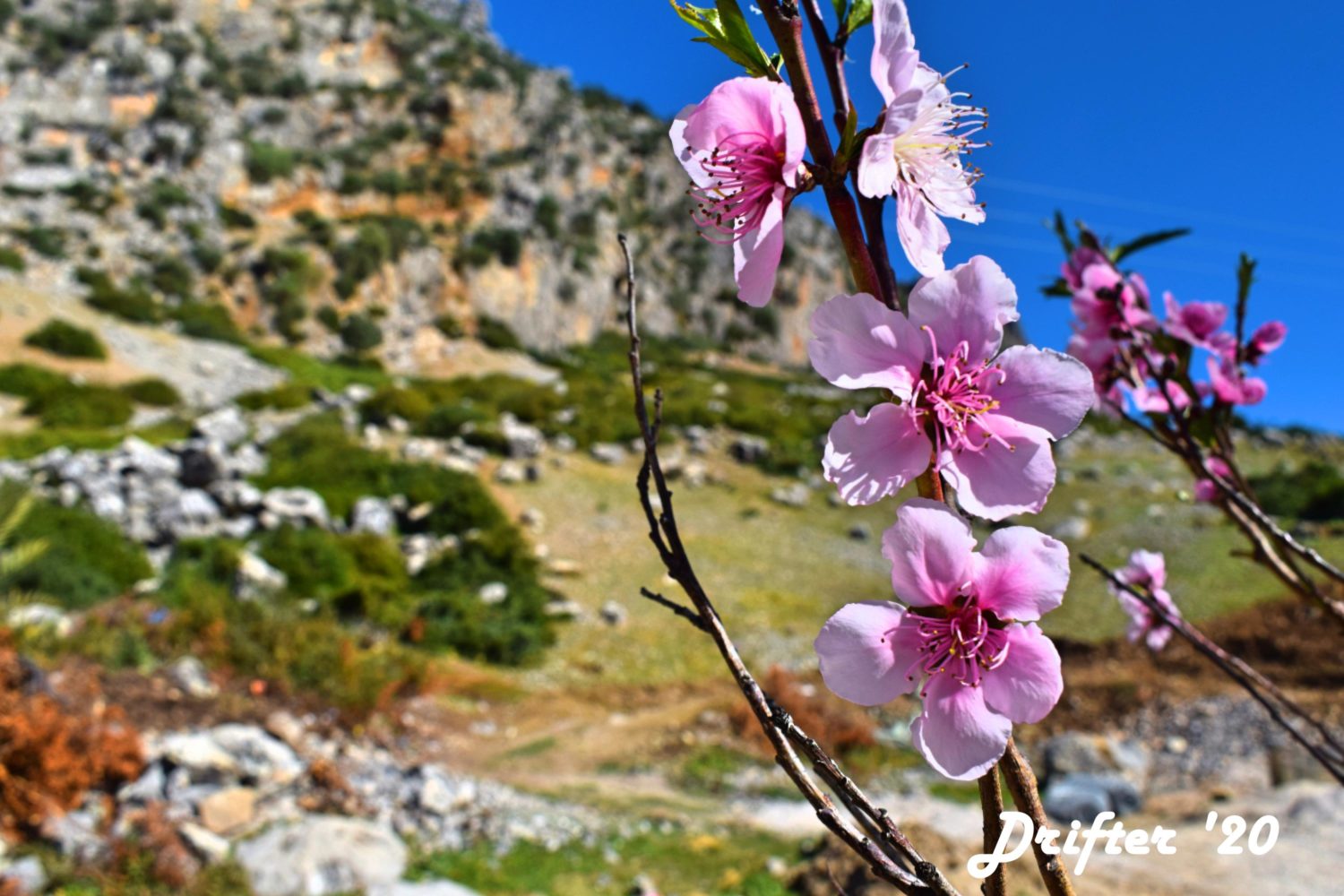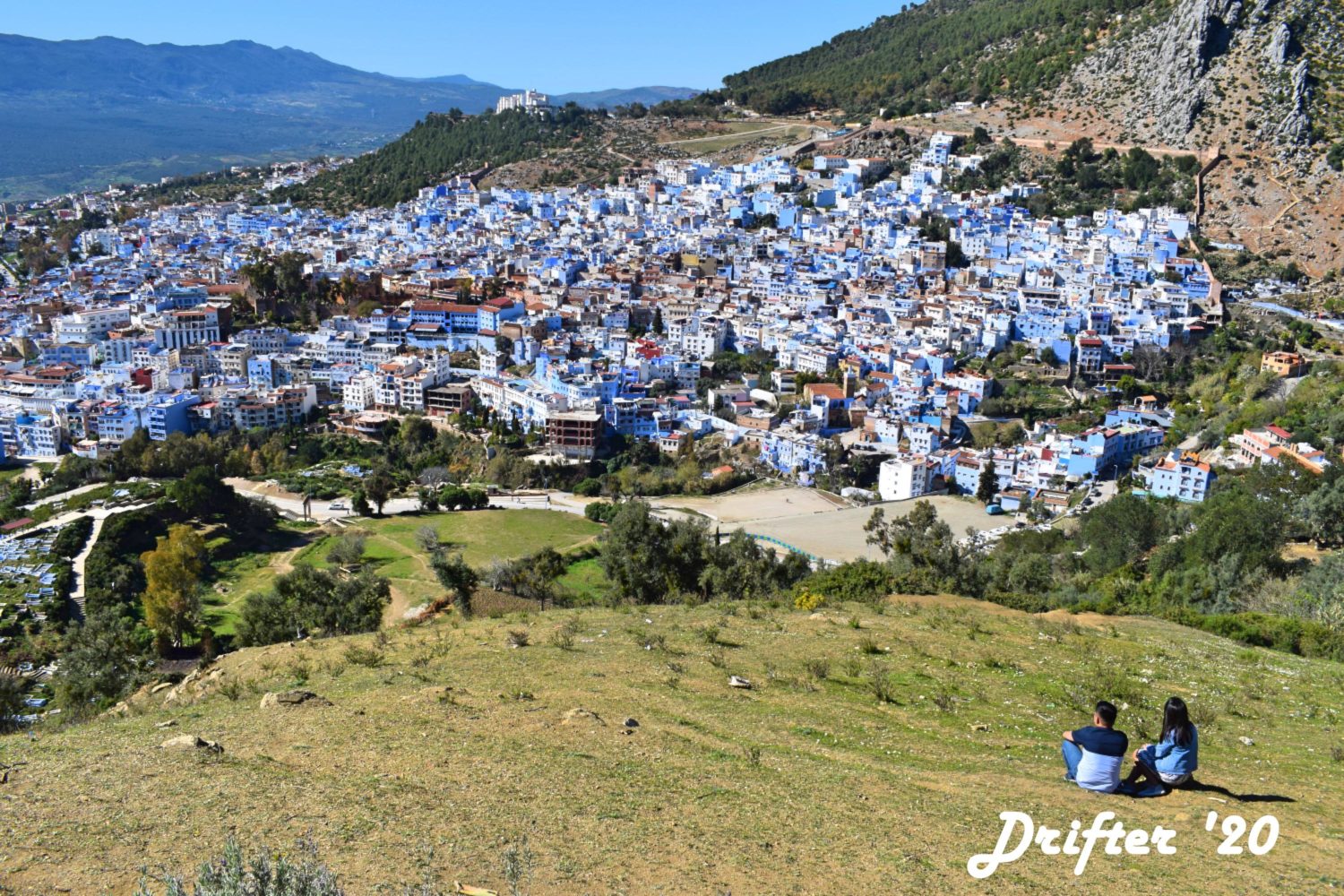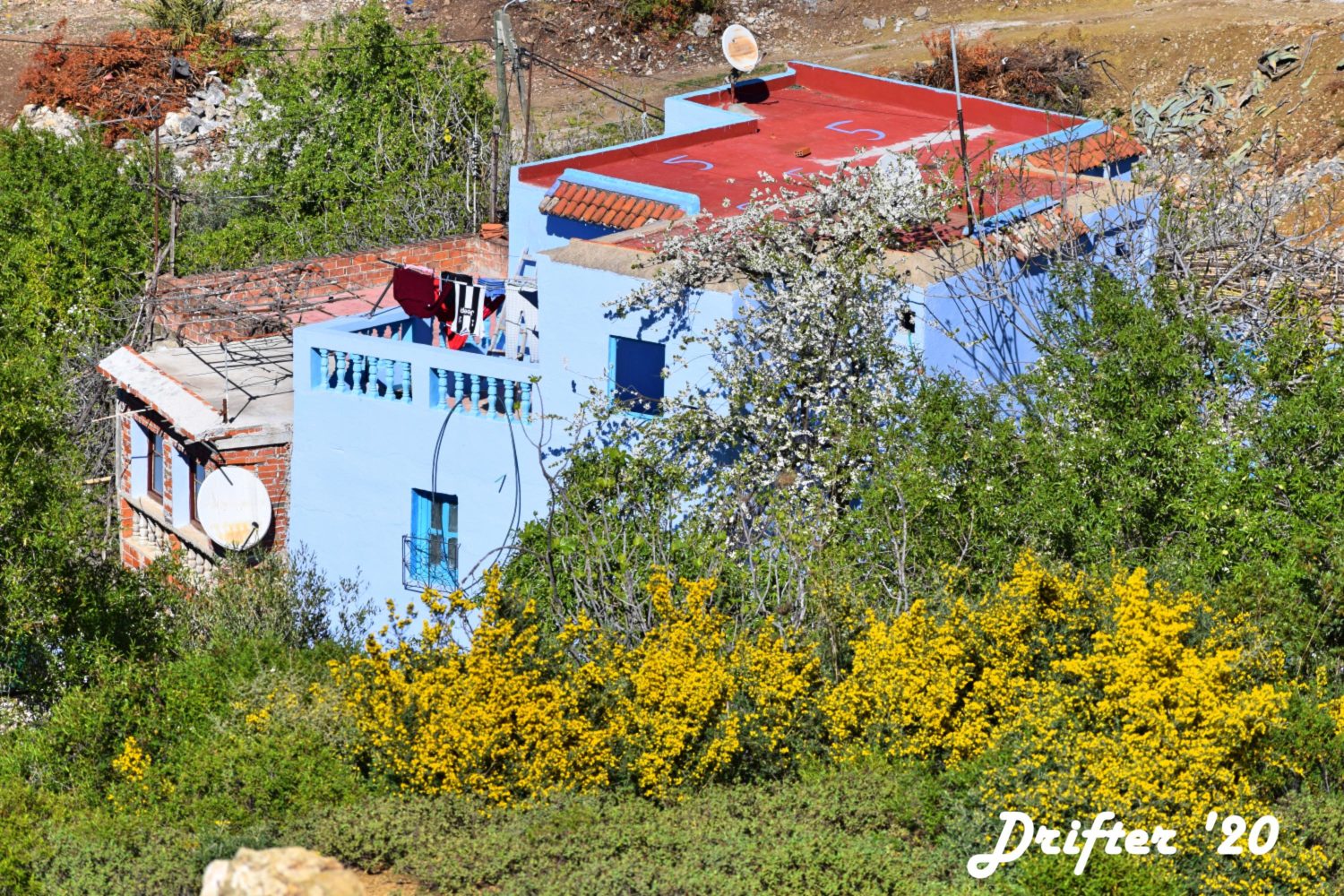 My constant visit to Chefchaouen gave me an opportunity to establish acquaintances with carpet vendors, artists, and some locals. In that way, we can always get a good non-touristic price. Moreover, the familiarity of medina made it easier for us to navigate in those labyrinths. Well, Chaouen medina isn't that big compared to Rabat, Marrakech or Fes.
Chefchaouen to Azrou
As scheduled, we left Chaouen on time for Azrou. More than an hour since we left, we were stopped again by the police for the second time near Pont de Loukkos. Be careful when driving in Morocco, they just hide anywhere. The worst-case was they forgot to hand us the identification cards and other documents so we had to for back wasting more than 2 hours. We got lost somewhere close to the wine-making city of El Hajeb and went back to the main road. Arriving past midnight in Azrou, we immediately checked in to our hotel and found a not-so-nice restaurant. Just enough for dinner compliance. We don't want to sleep with an empty stomach.  Normally, it's only 6 hours' drive from Chaouen to Azrou but took us 8 hours since we had to retrieve the papers from the police. We were the ones who adjusted. Piece of advice: always double-check all the papers that you should have before leaving the highway police
Azrou to Merzouga
The breakfast at the hotel wasn't that bad. We requested to have it served at 08h00 but the hotel staff disagreed so we had to wait for the schedule at 08h30. Too bad, we should haven't taken that breakfast and save much time. Live and learn. Few minutes after we came out of Cèdre Gouraud Forest, we were stopped by the policemen, checked on our car and told us the violation of not wearing seatbelts for back passengers. These guys are really looking for ways to issue a ticket. Abdellah asked the police why don't they issue tickets to taxi drivers? After a few arguments with my friend, they let us go. He told the police that we are already broke with 2 tickets we had the other day. It was a bit traumatic for us and Abdellah was too vigilant always looking at the speedometer.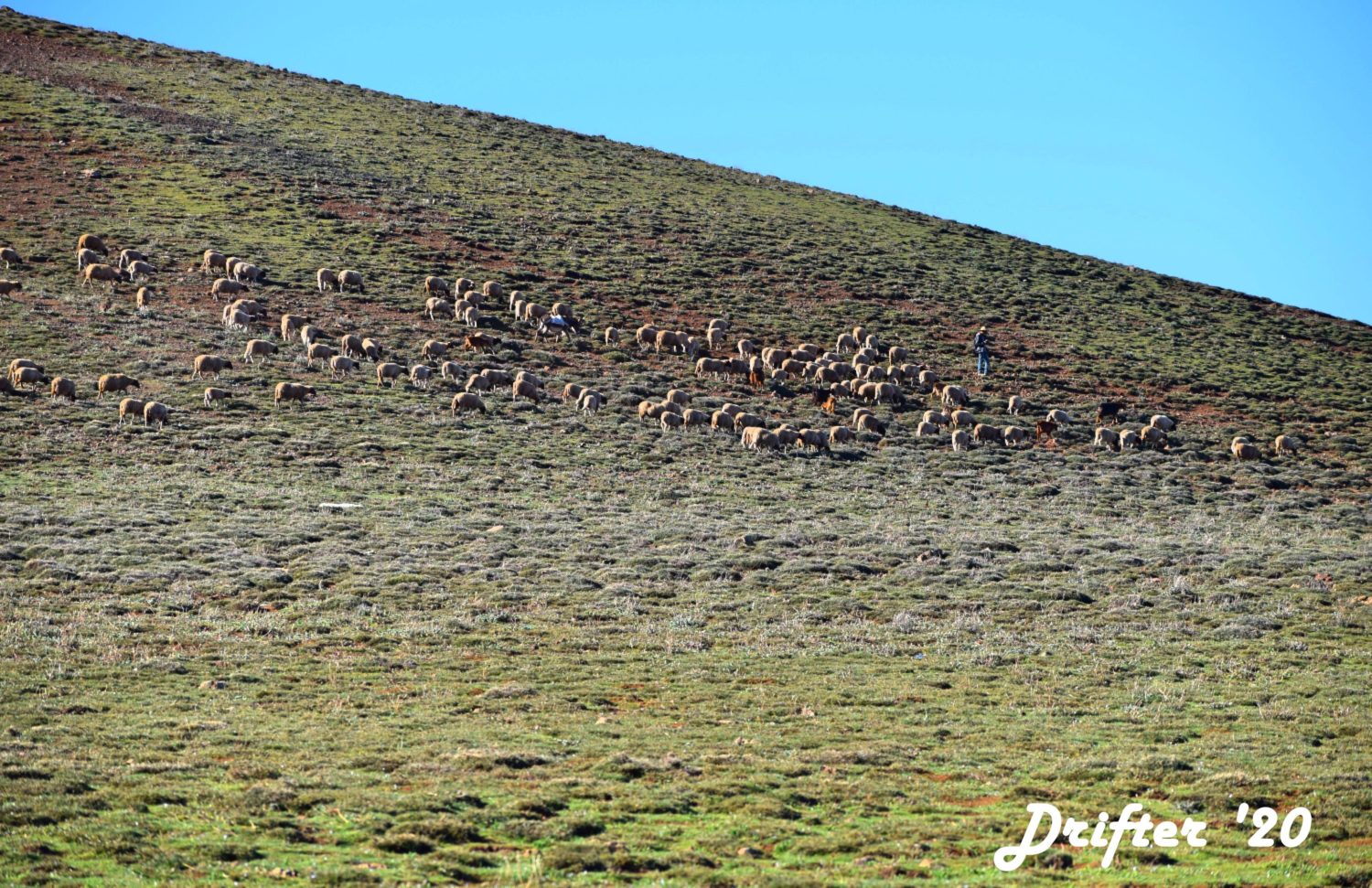 It was a long and tiring drive for my friend Abdellah. Sometimes I got to knock my head on the glass window. Somewhere past Midelt, we had a good lunch of kefta and bread for 130 MAD. The kefta was one of the best I had in Morocco. It was fresh, juicy and simple.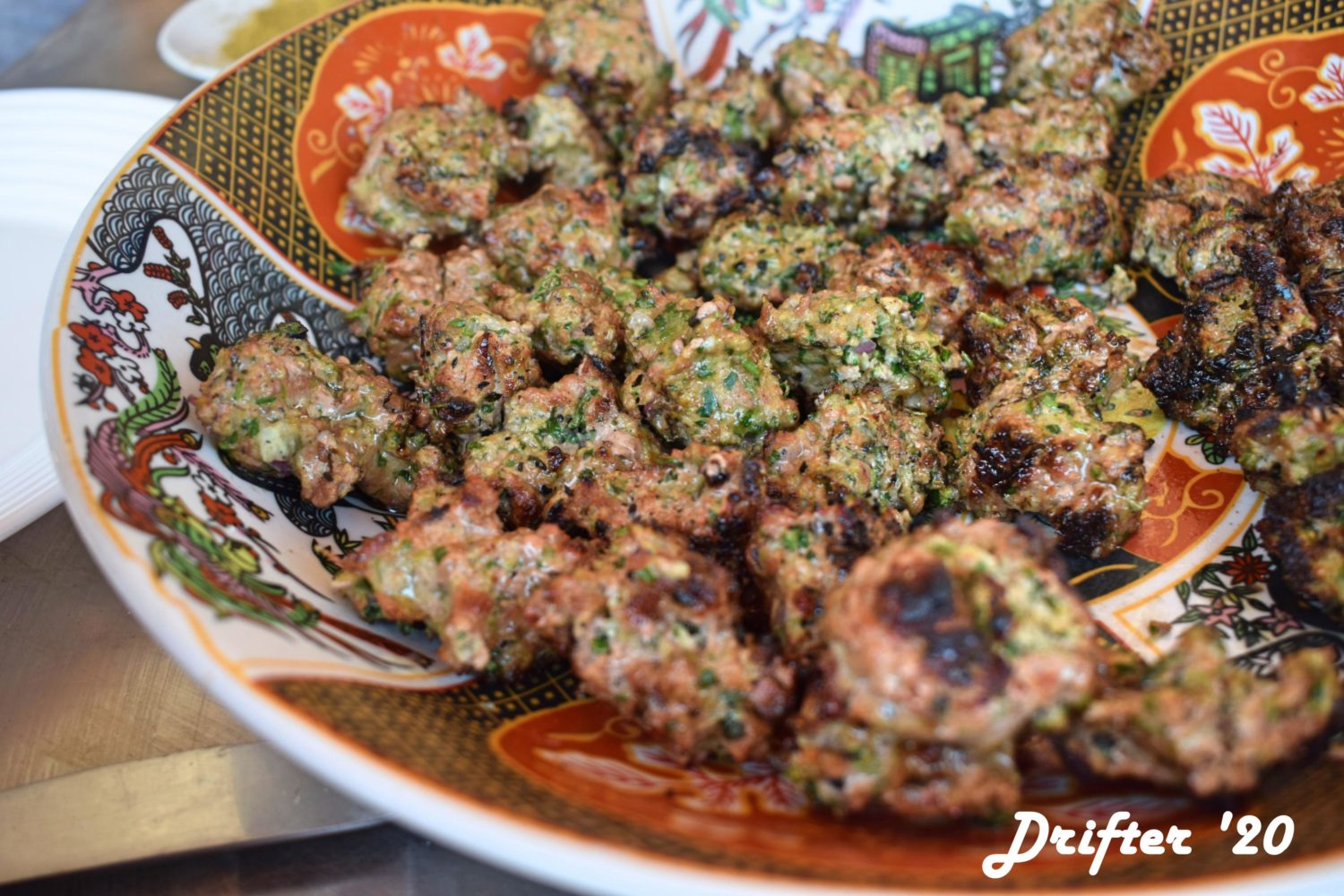 Traversing the High Atlas mountains, passing the ridges and occasional encounters with kids asking for water and candy was a common sight on the way to Merzouga. We reached the big and bustling city of Errachidia. The city was quite big with all the commercial establishments, a few restaurants, and cafes. From there, we continued the drive to Erfoud and Rissani lined with palm dates. We knew that we were almost close to Merzouga when we saw the high dunes all over the semi-desert entrance to our destination. The Waze map wasn't really accurate and took us to the wrong place but managed to get to the meeting point. It was too empty and we thought the camels already left. Not knowing that the meeting point, as well as the camp, was family-operated by Mohammed and Ismail. So there's no way for them to leave us. In fact, we were too early for 16h00 to 17h00 rendezvous. Enough to prepare ourselves for an hour camel ride to our camp behind the dunes.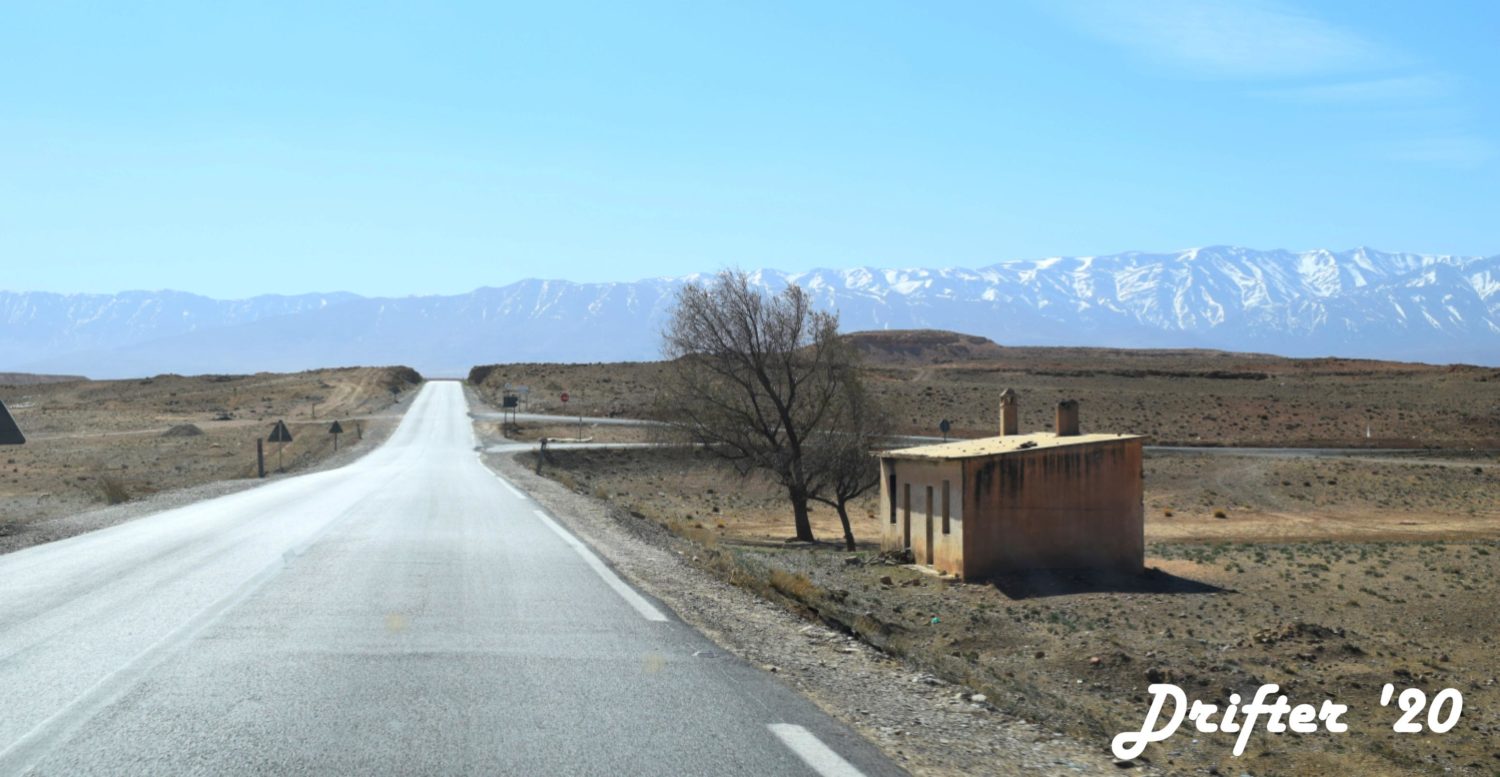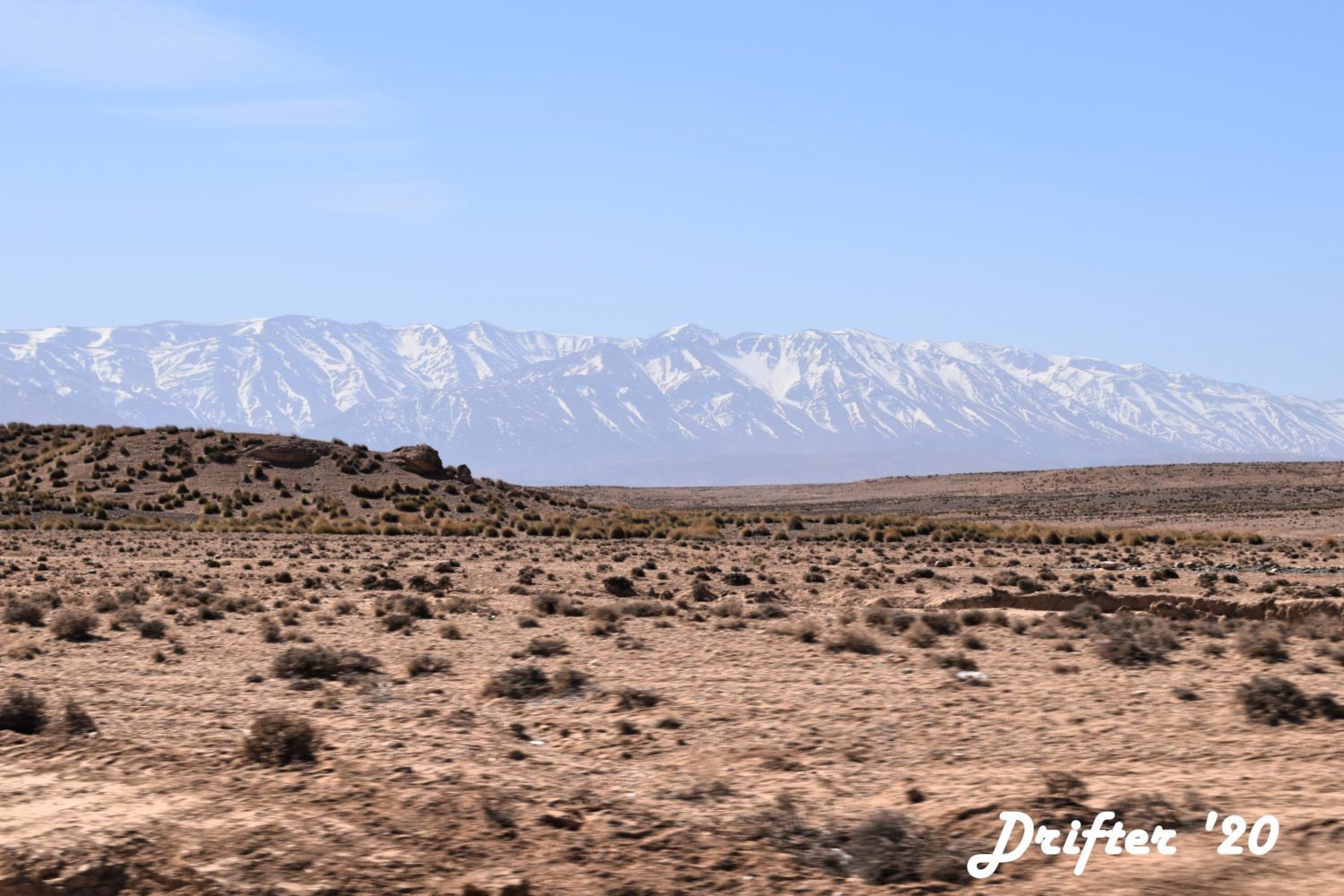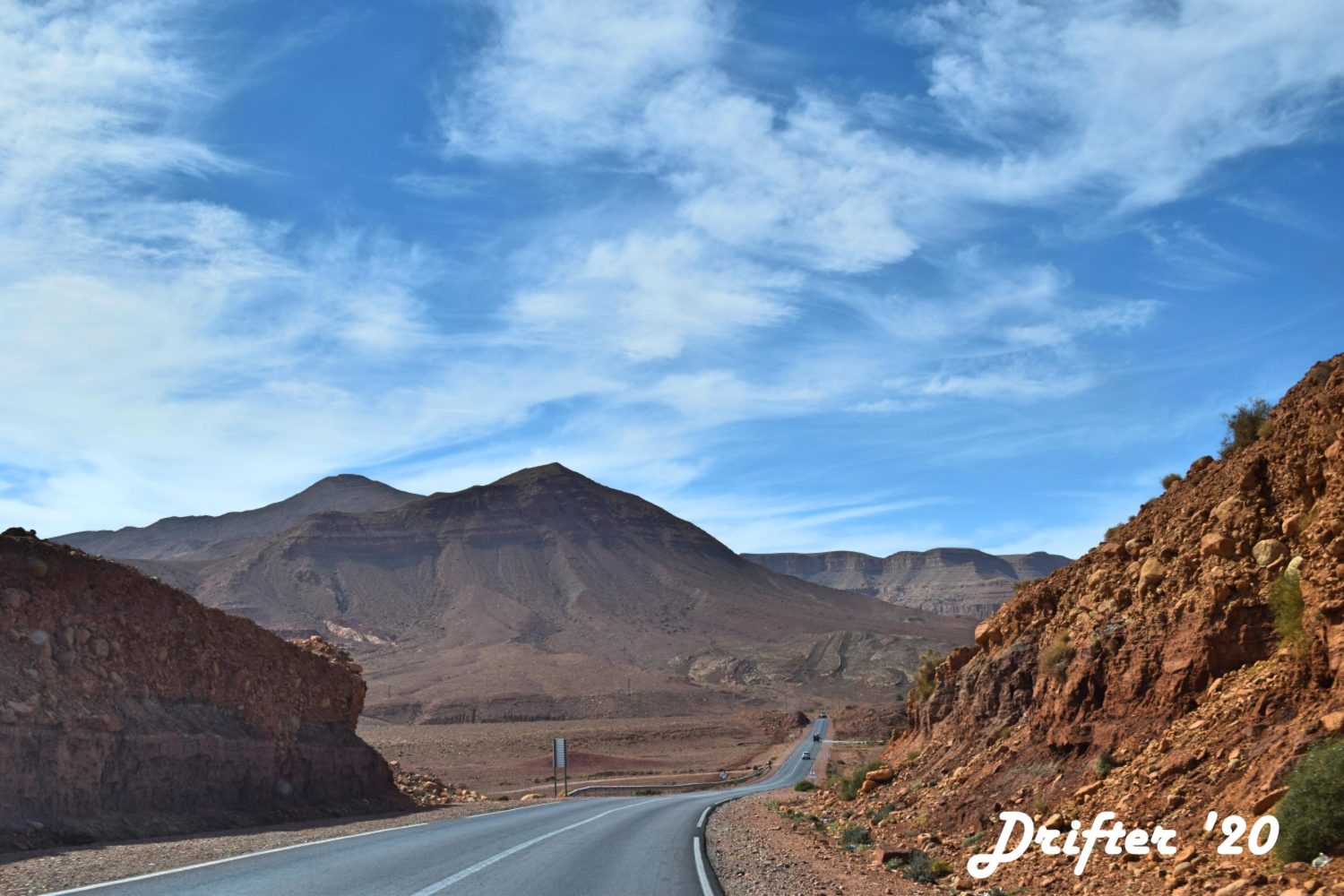 The camels were ready and we loaded one by one. It was a struggle at first and after a few minutes, you'll get used to it. I managed to snap a few photos without holding the handle of the camel vest. I must say that it was one of the best trips I had in my life. The howling wind, birds chirping and the sound of the sand wiping the ground was hypnotizing. Arriving at our camp, we were welcomed by the staff with almost cold attay (mint tea). Better than nothing. Our room was equipped with 2 comfortable double mattresses. A Wifi connection was also available for free in the social area. The separate toilet was so clean and it has the basic amenities like a hot shower. But the water has a certain stagnant smell.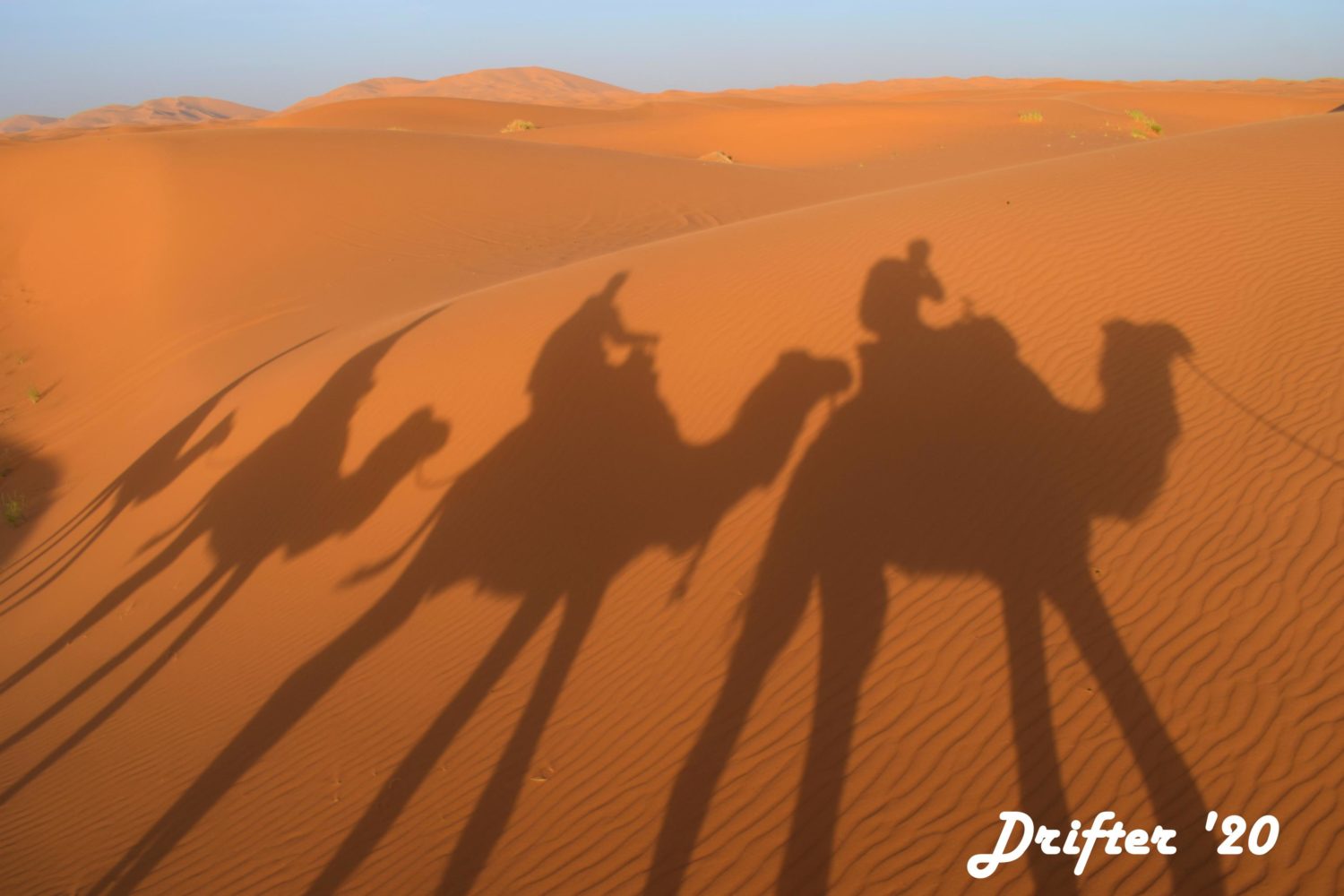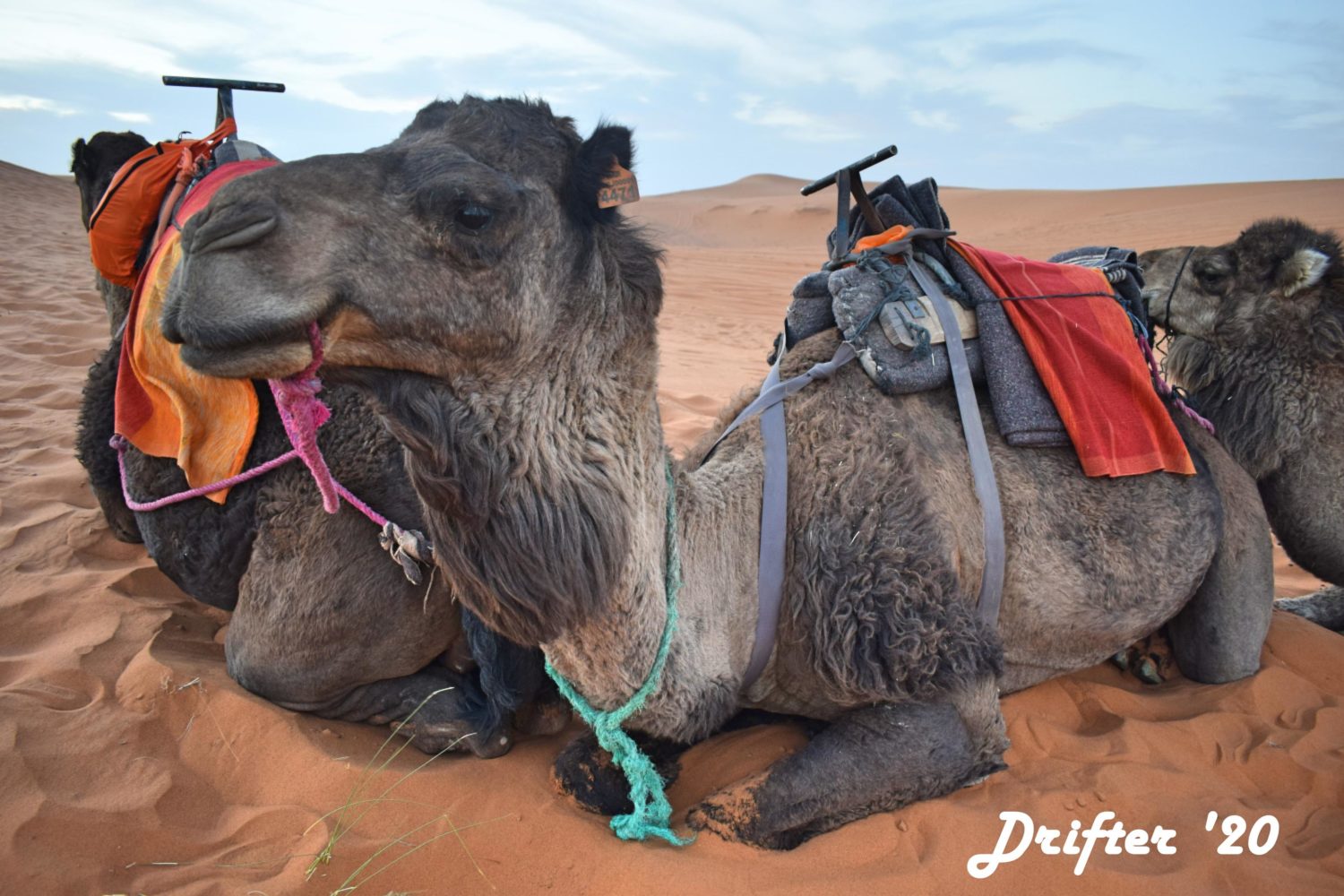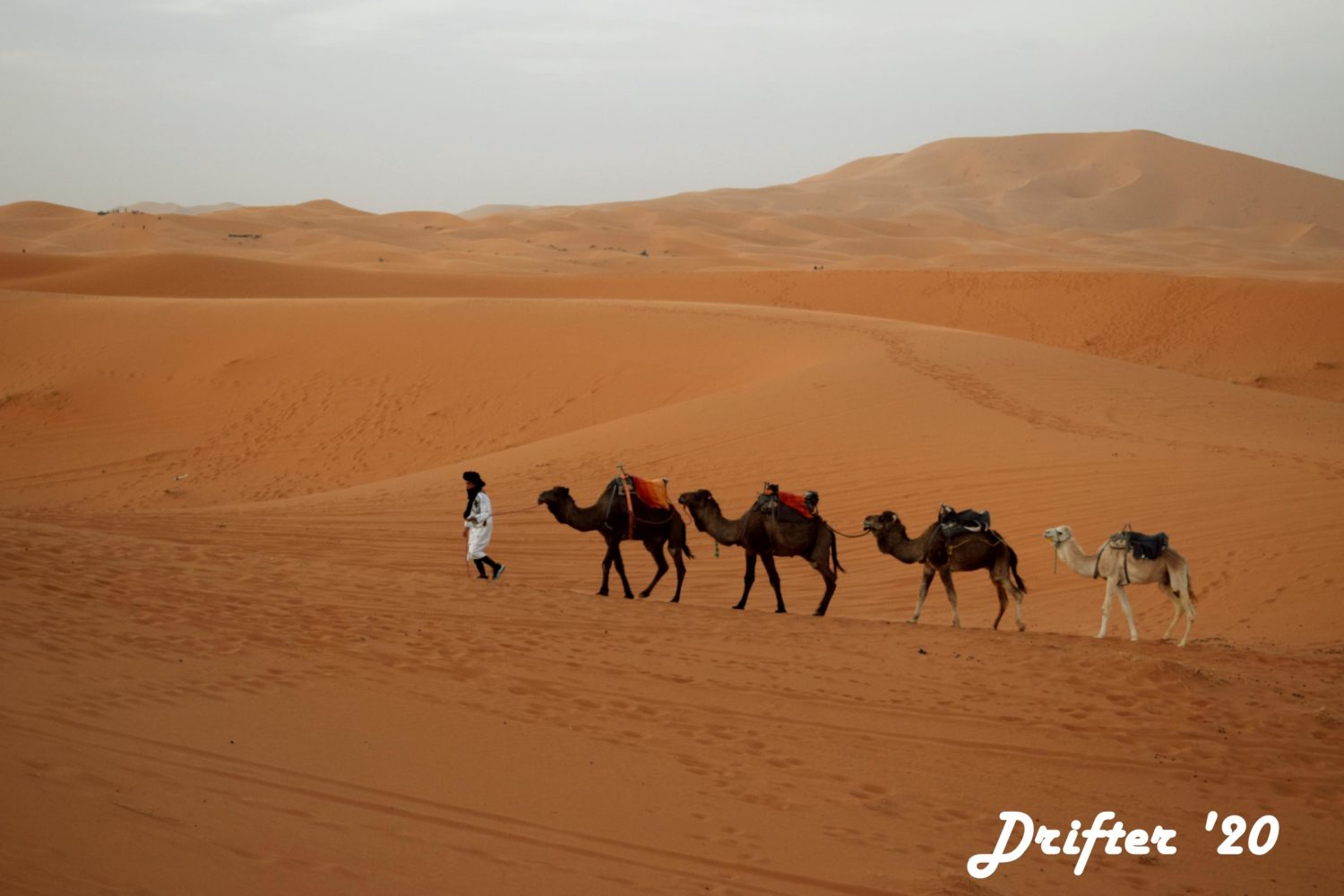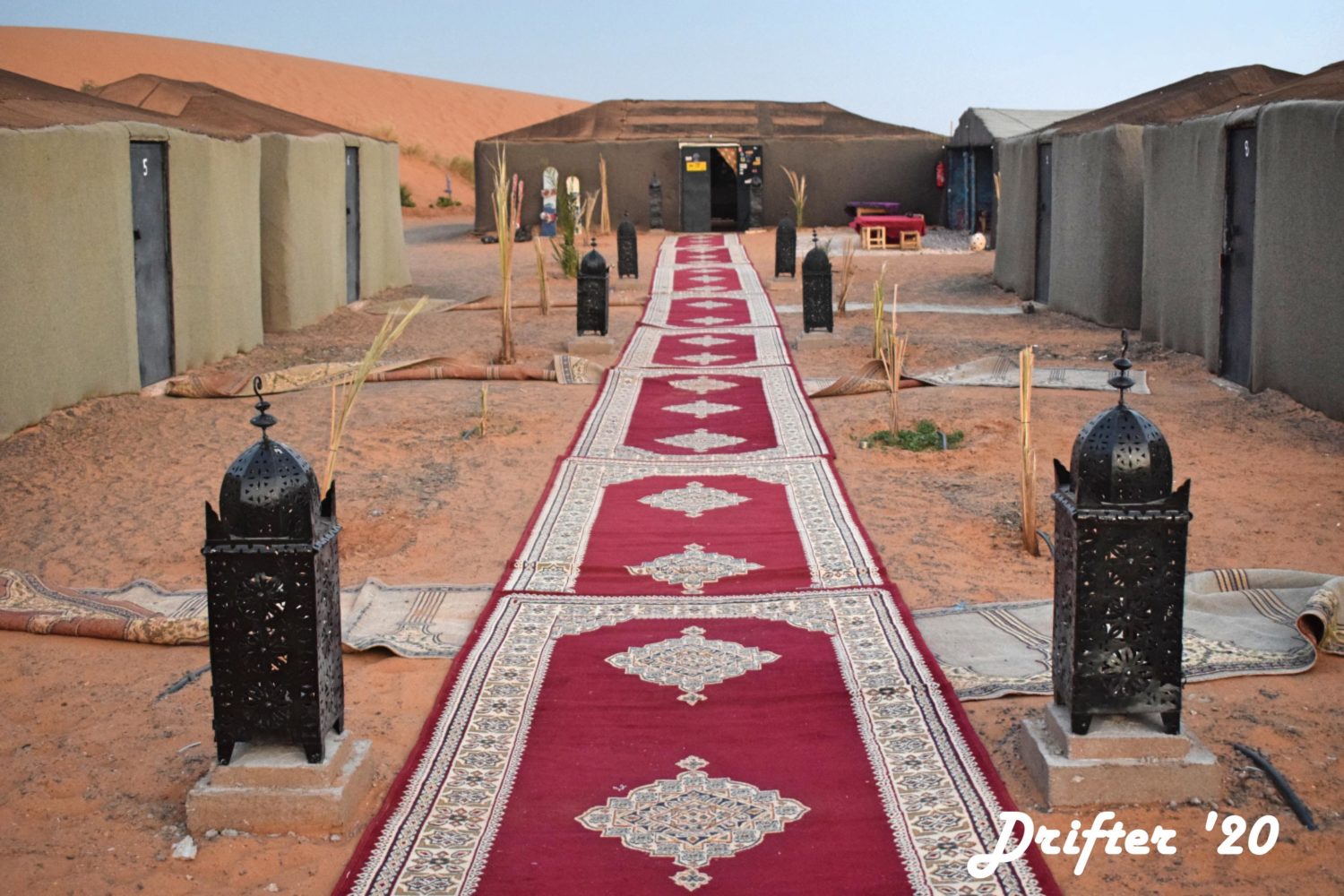 The dinner of chicken tagine was served with bread and freshly-sliced orange juice as dessert. After we partake at the sumptuous dinner, we headed to the campfire and pampered with some Amazigh songs. I don't really know the meaning of those songs with drum accompaniment but it was unique. One of the performers got a phone call and he had to answer it. By the way, there's a connection out there for people who can't survive without being disconnected. We called it a day after 3 song performance.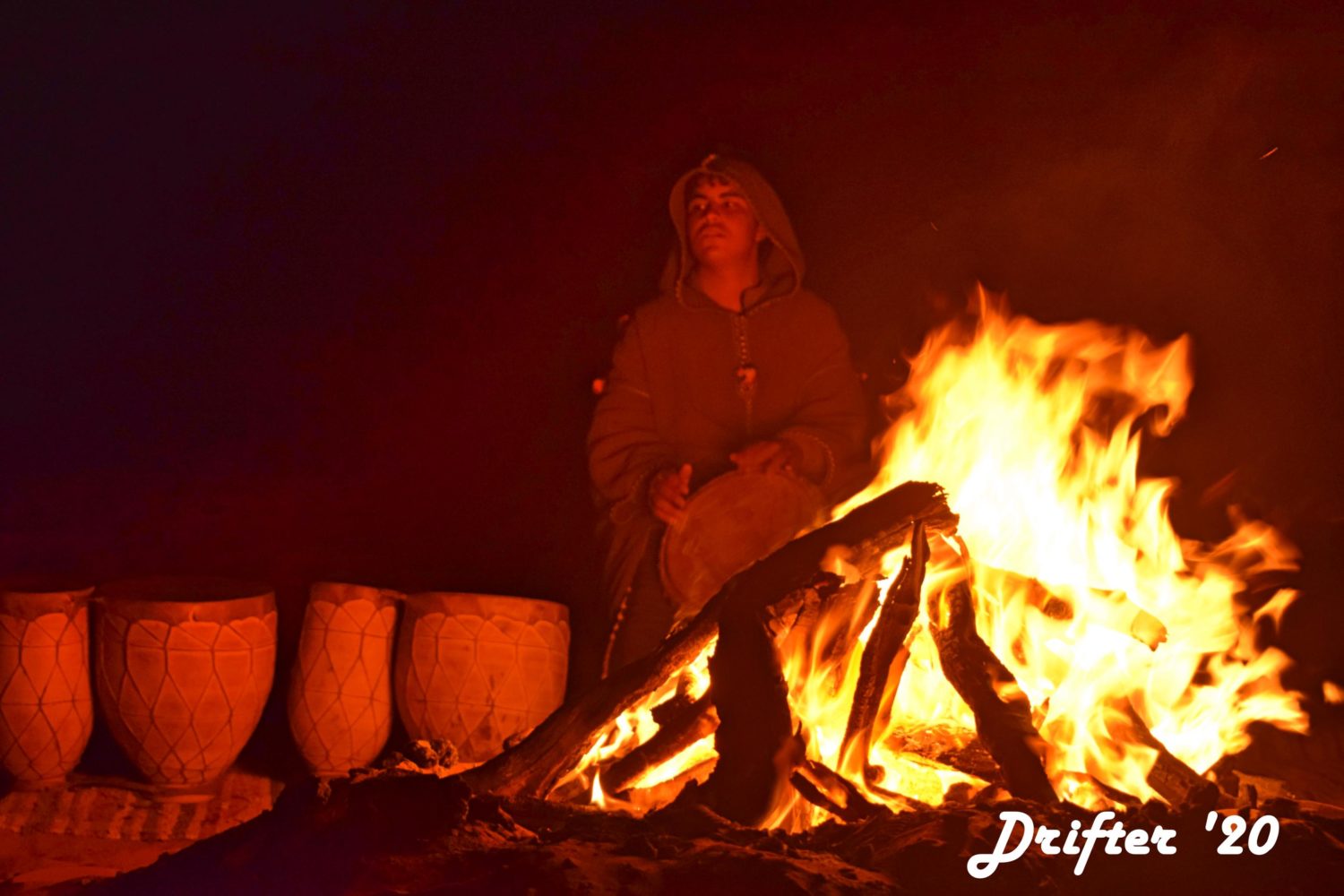 Back to Merzouga
We were late for sunrise when the staff knocked on the door. The walk on top of the dunes was rewarding but a bit difficult. After 30 minutes at the sand dunes, we head back to the camp for breakfast. The usual egg omelet with bread was served. I can say that it wasn't really that good especially the powdered orange juice which tasted like a medicine. Right after we packed our bags, the camels were bored outside waiting for us. Back to our basecamp, we passed by a few camels going back to the town. Some 4×4 trucks were also enthusiastic to row the enormous dunes of Merzouga. This is advisable for some who can't endure the exhausting camel ride. As much as we loved to chat with Mohammed at the basecamp, we had to bid goodbye and continued the long drive to Marrakech where we spent a night there.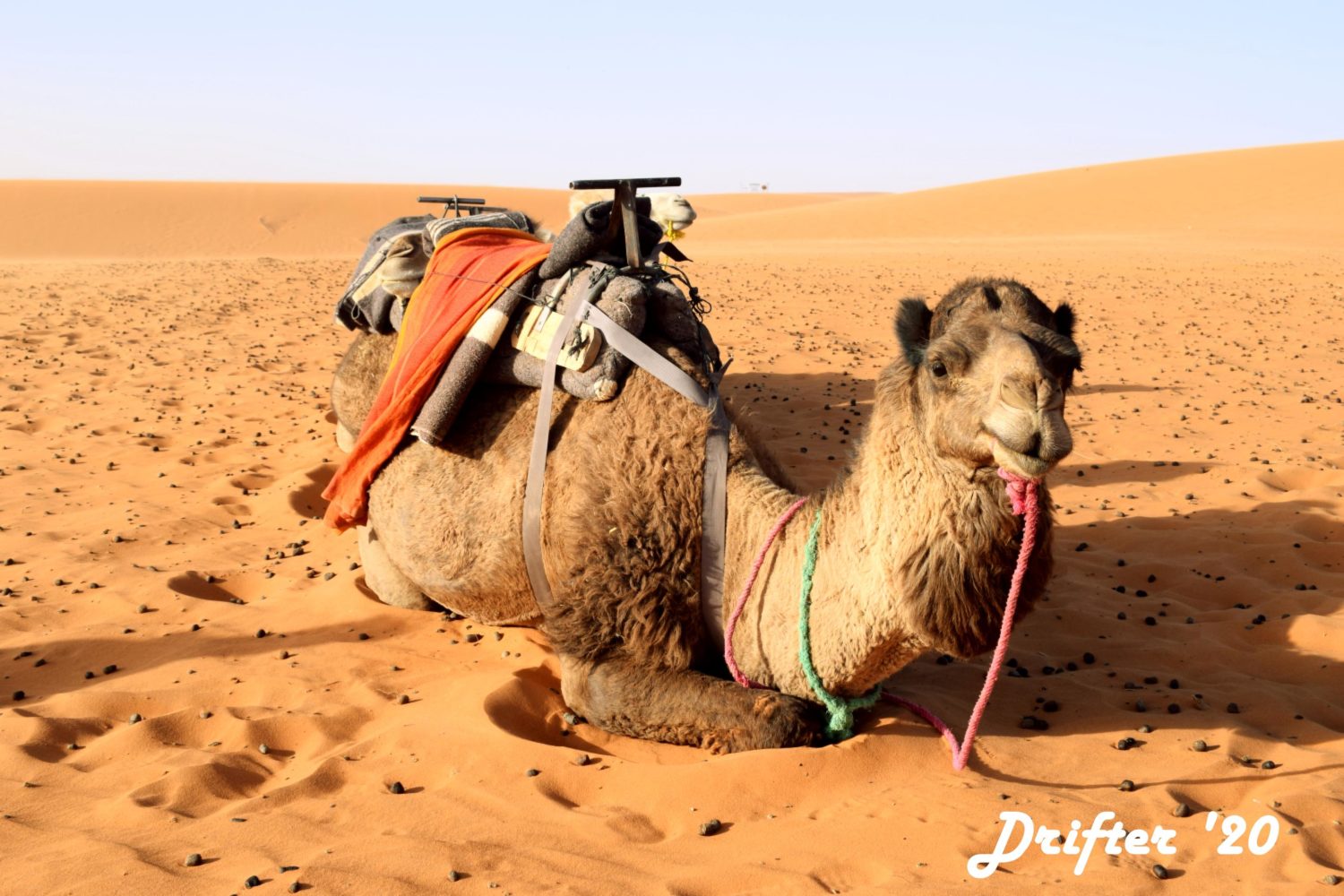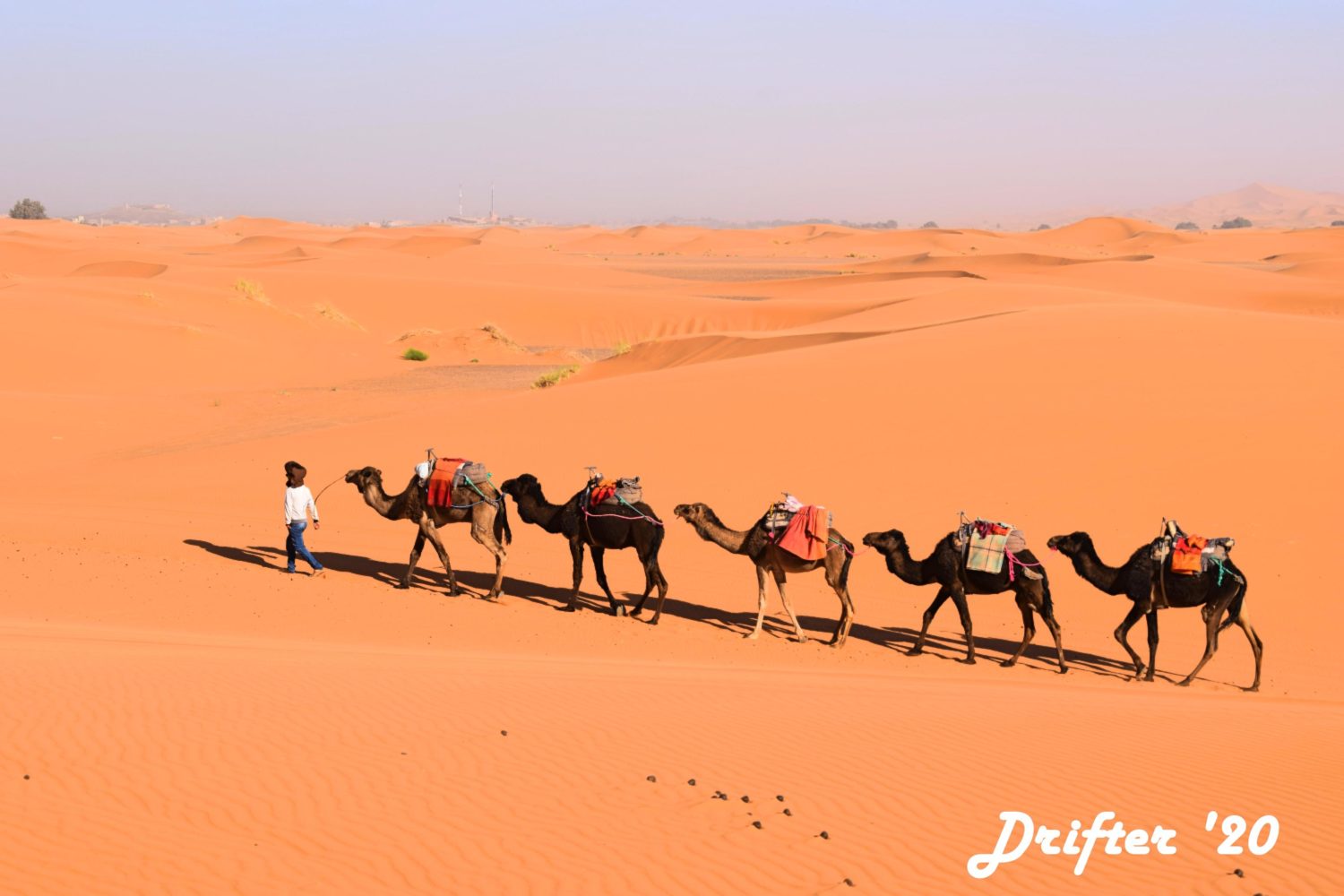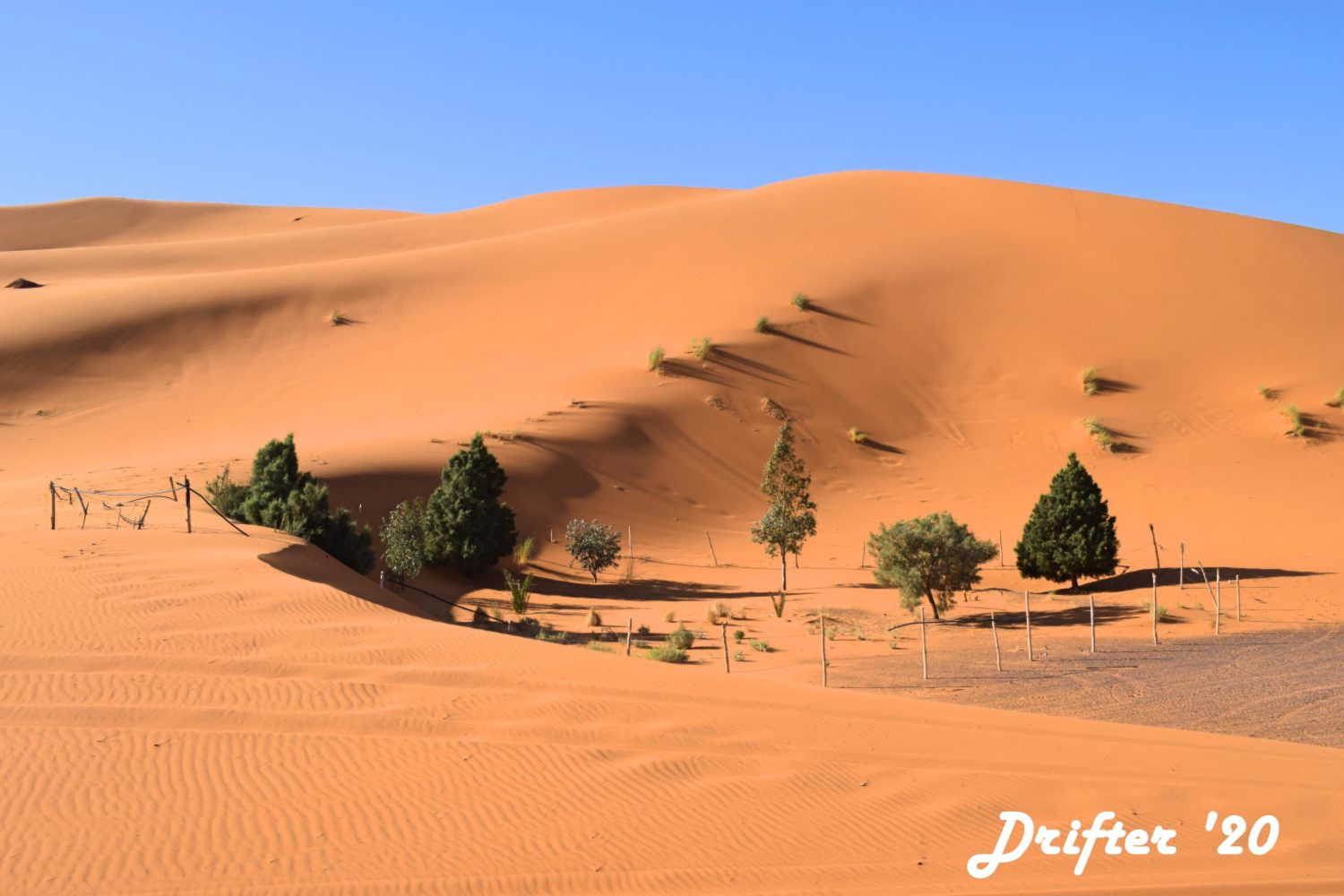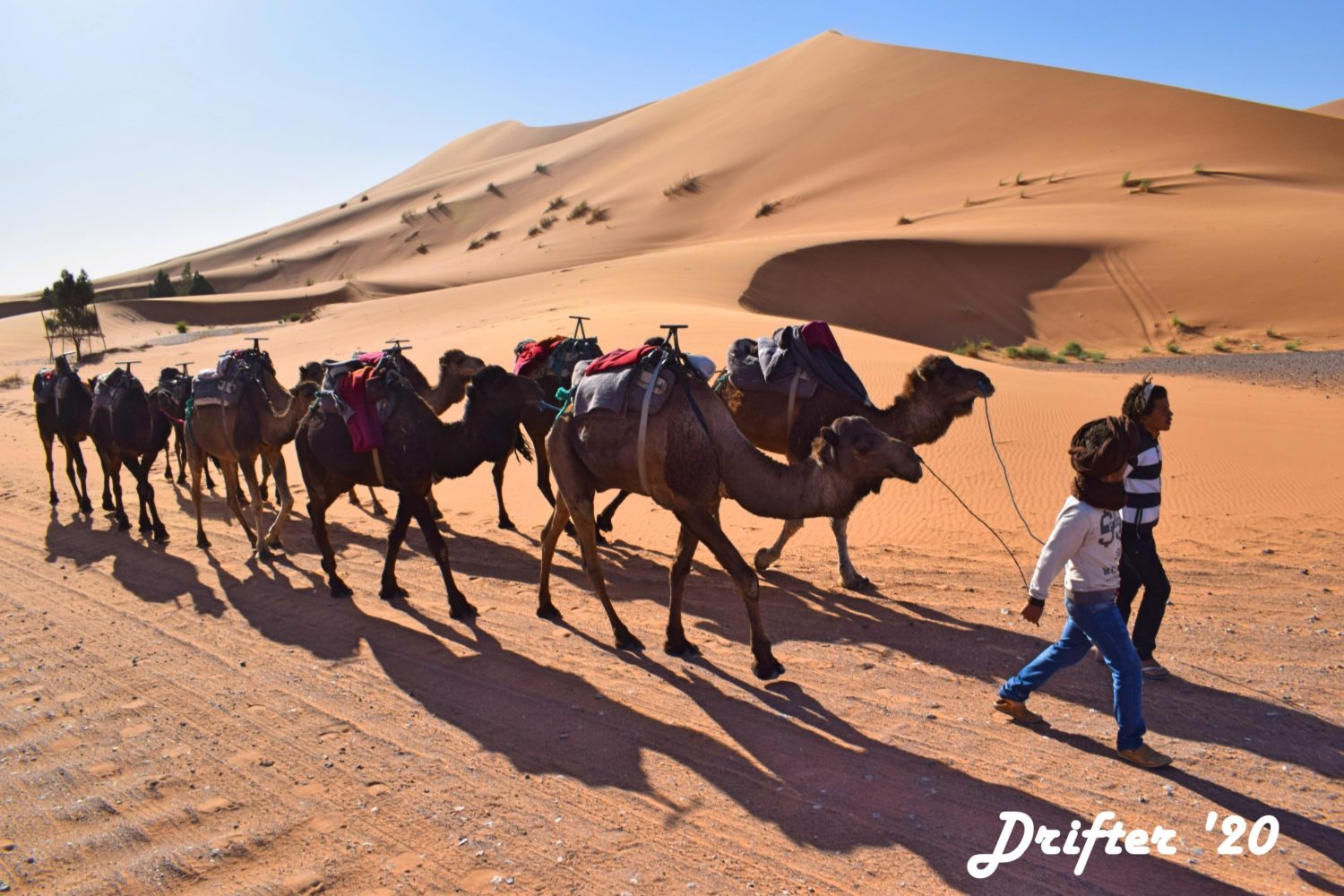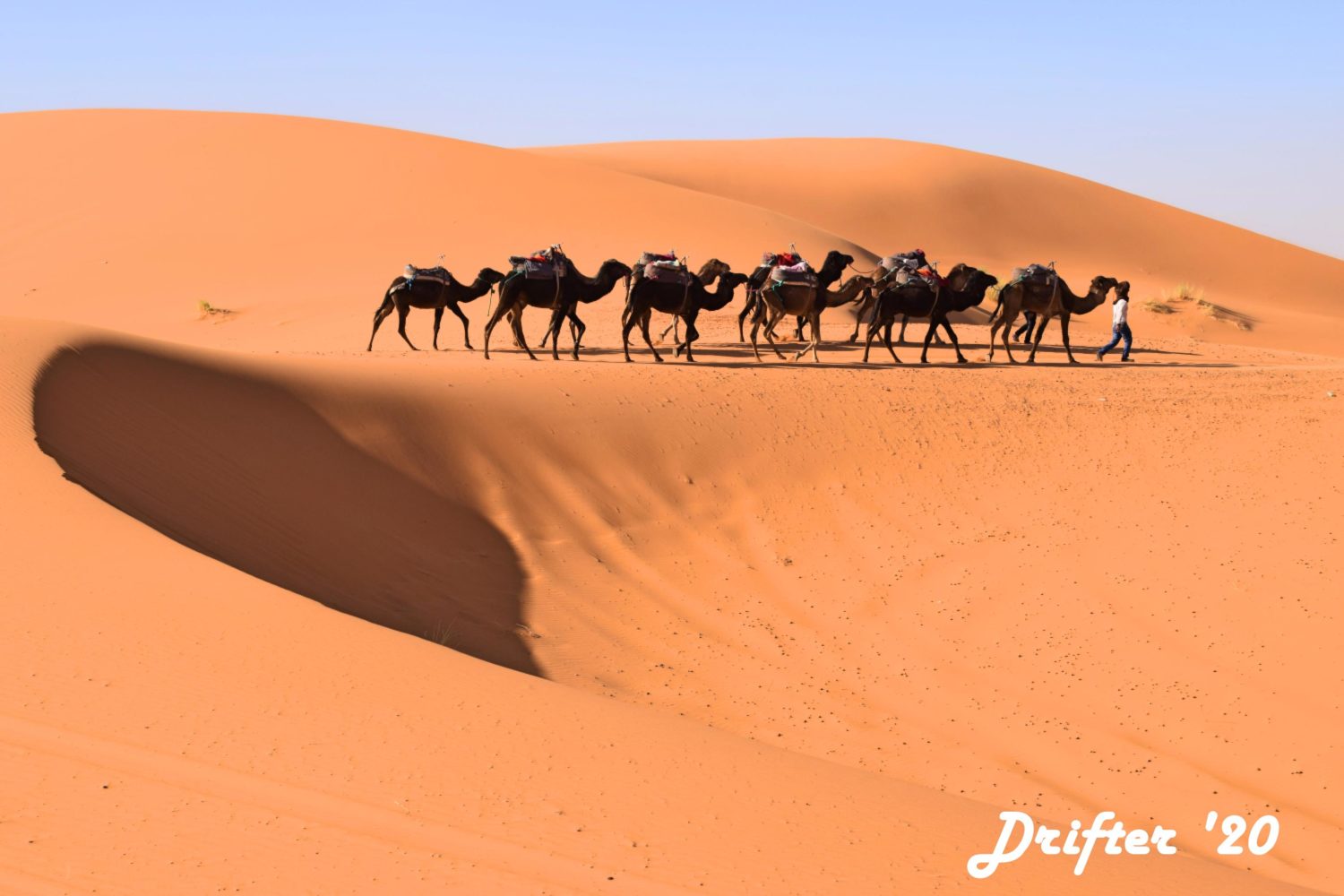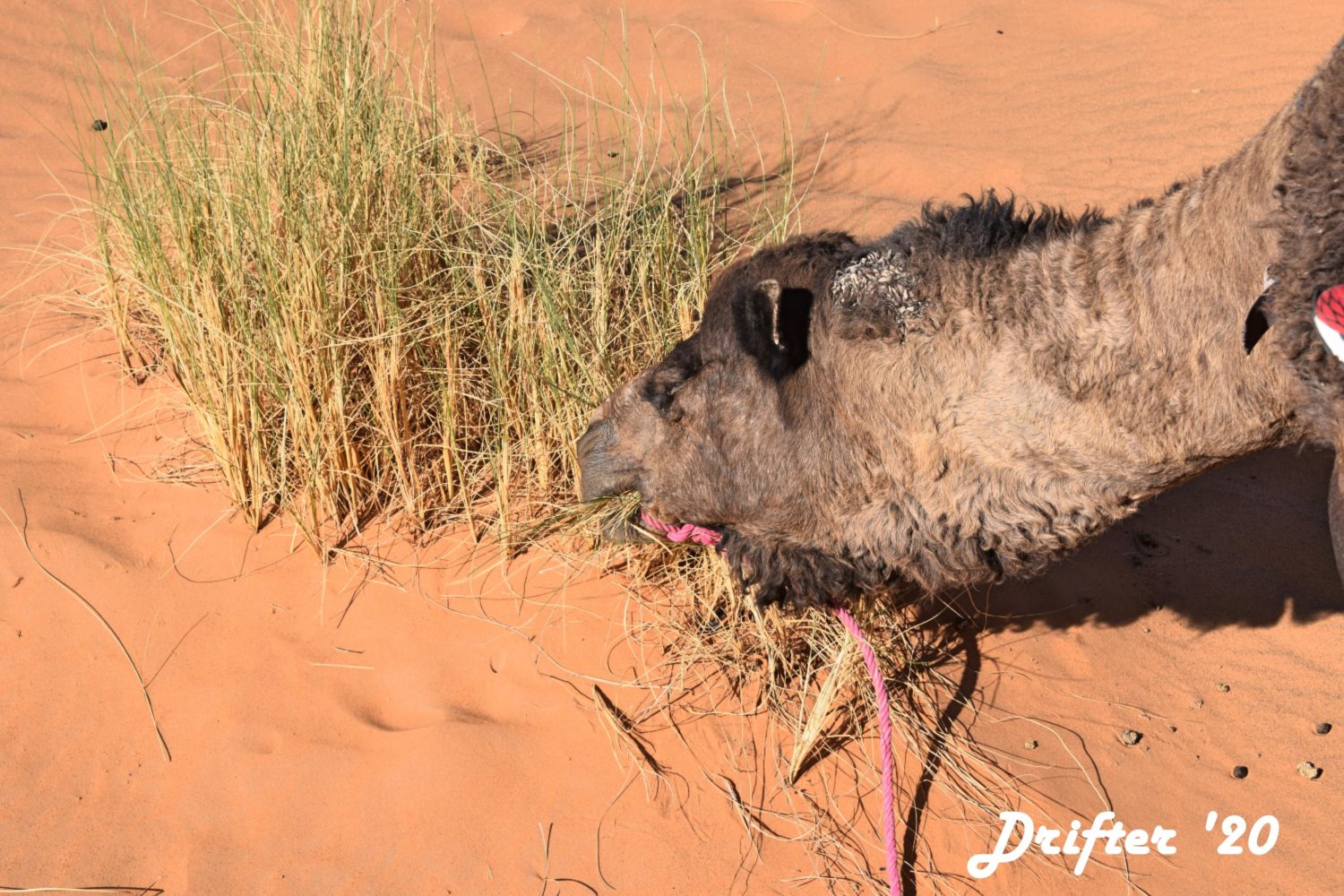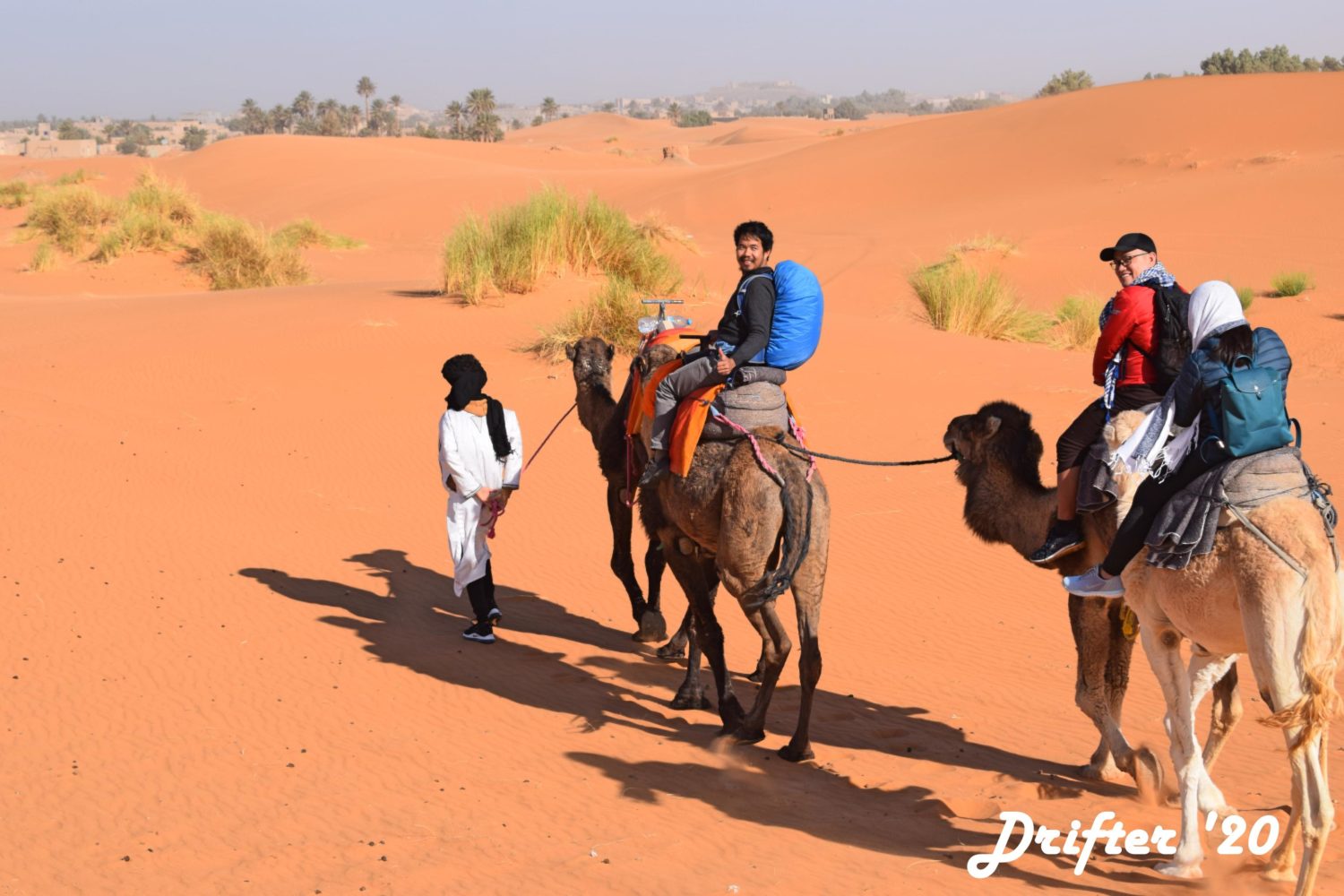 Merzouga to Marrakech
One of the longest drives I had in Morocco was this trip. 12 hours in total. We were rewarded by panoramic vistas of the desert, naturally-painted mountains, the endless blue skies, and occasional encounters with the Amazigh kids asking for candies or just waving. It was already dark when we reached Demnate. We finally went down alive traversing the bone-jarring road of high Atlas. At past 12, we safely arrived in Marrakech exhausted. Another issue we had encountered was parking. The riad was situated inside the medina.  My friends didn't even want to go out of the riad for dinner so we had food-to-go at KFC. What a day!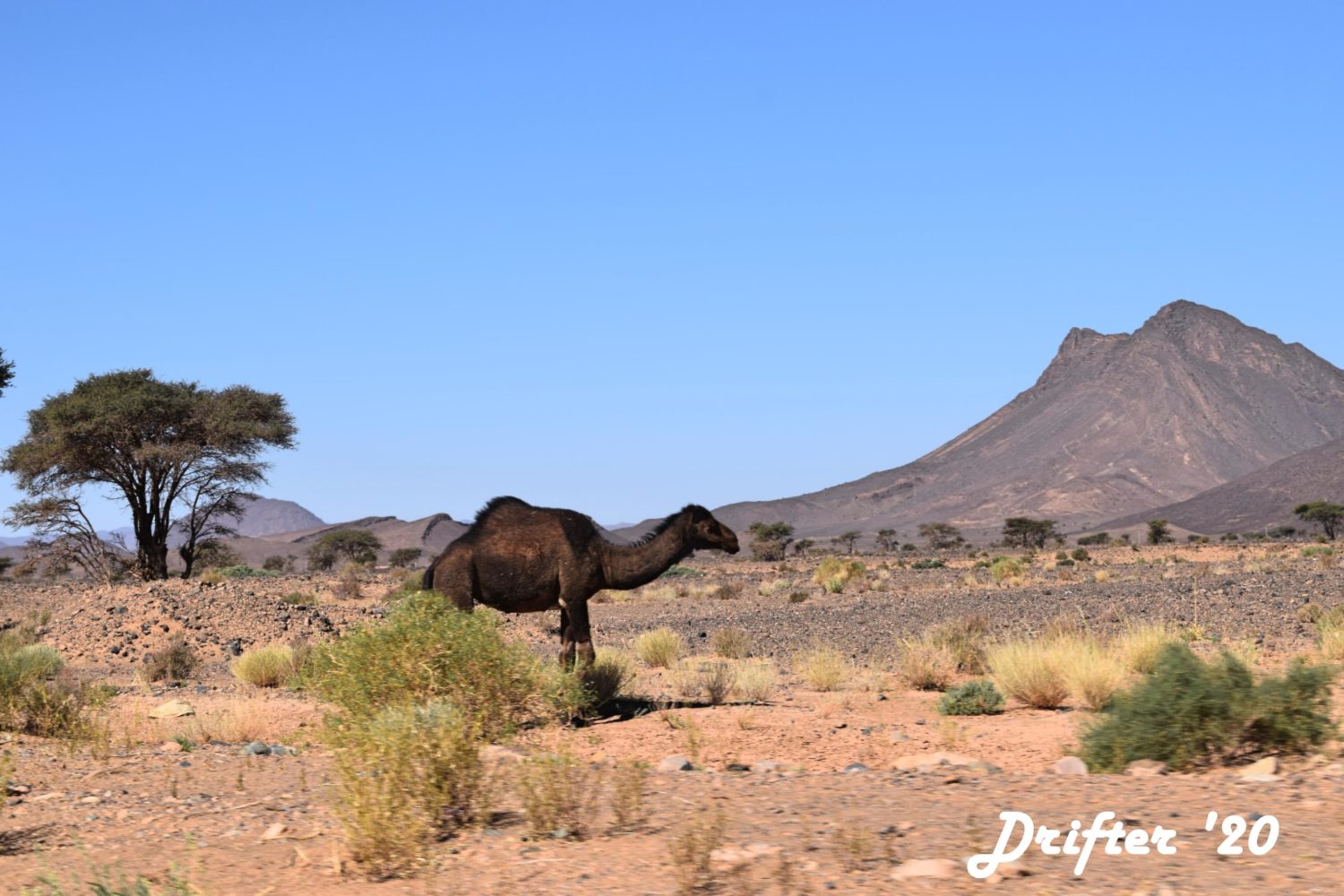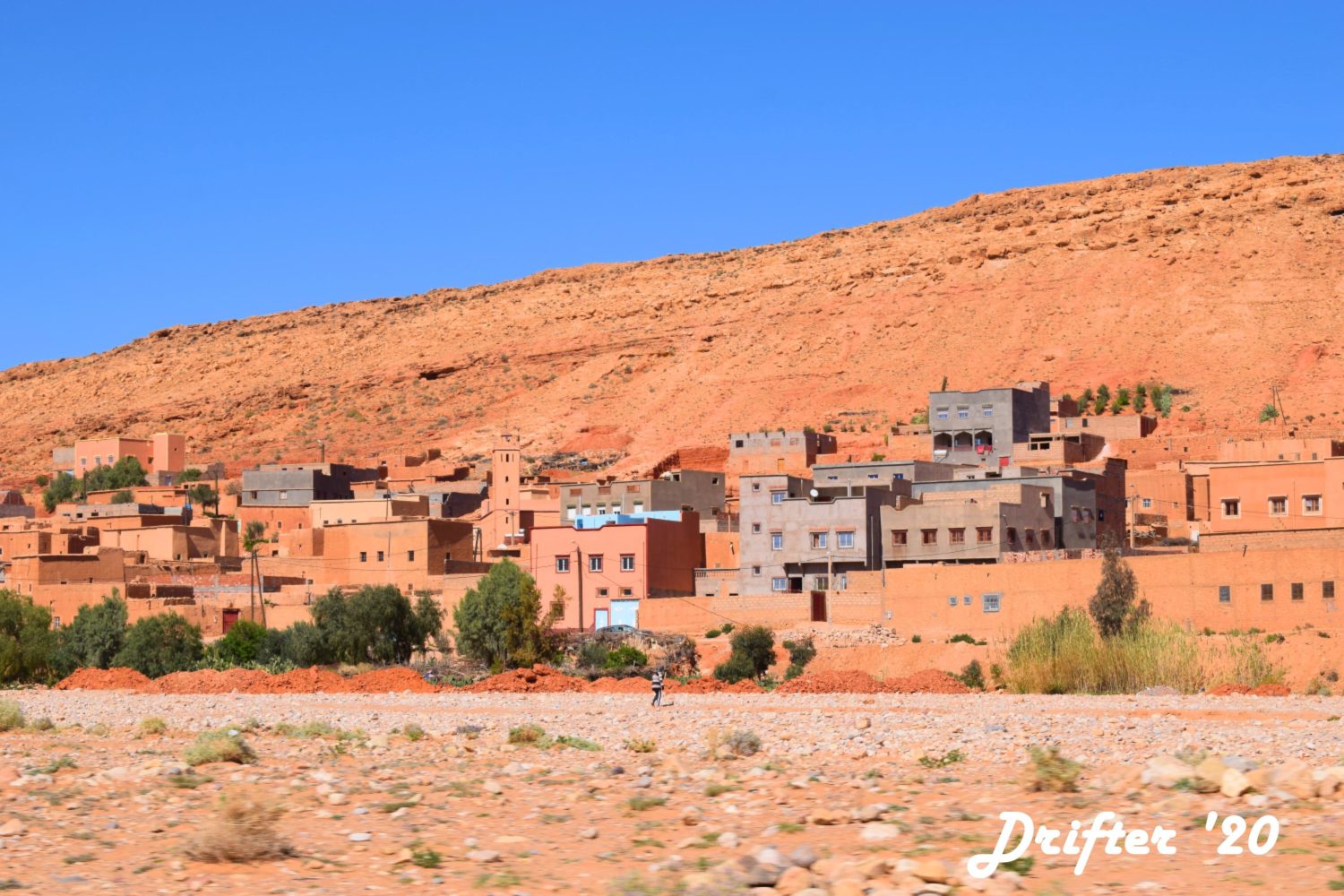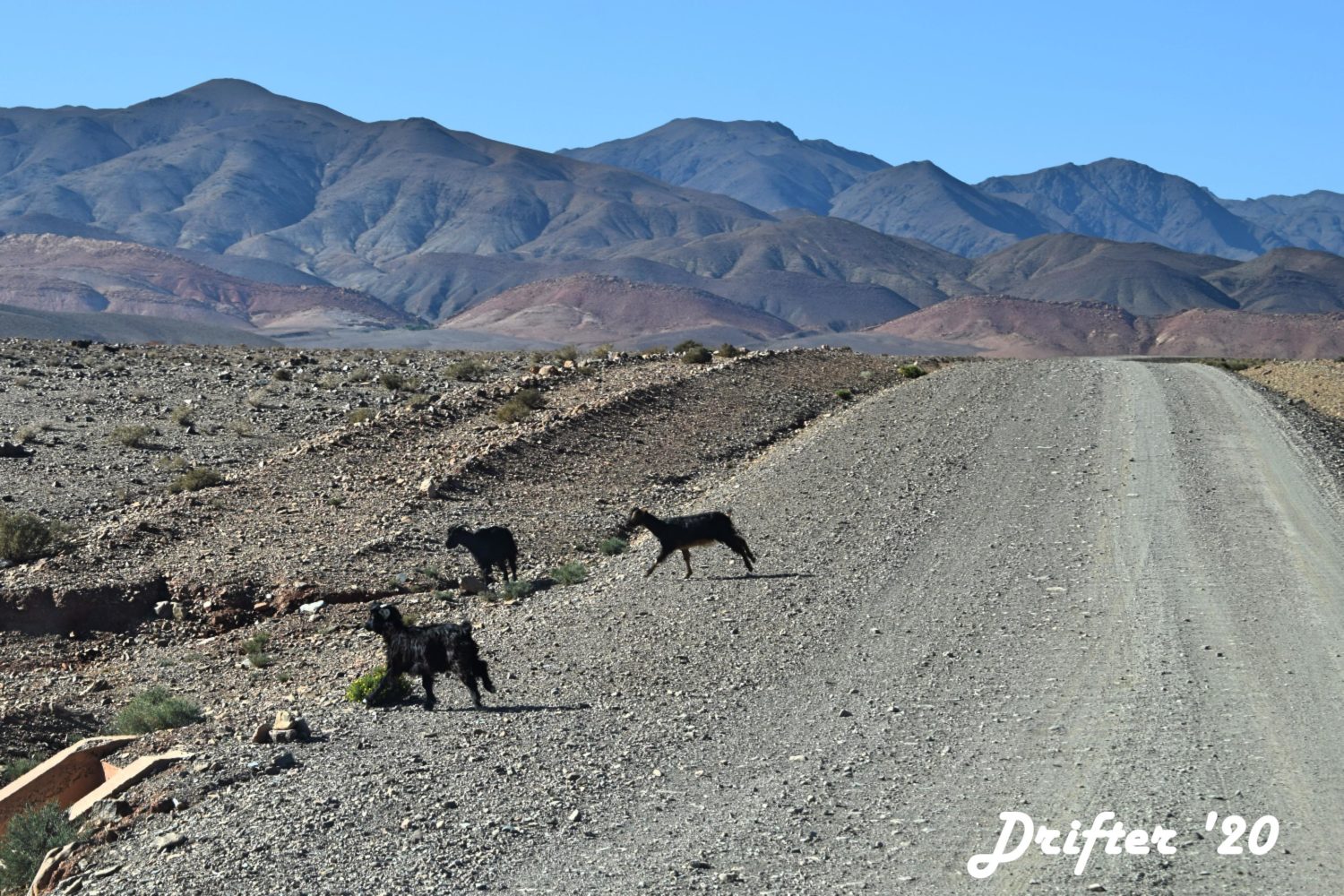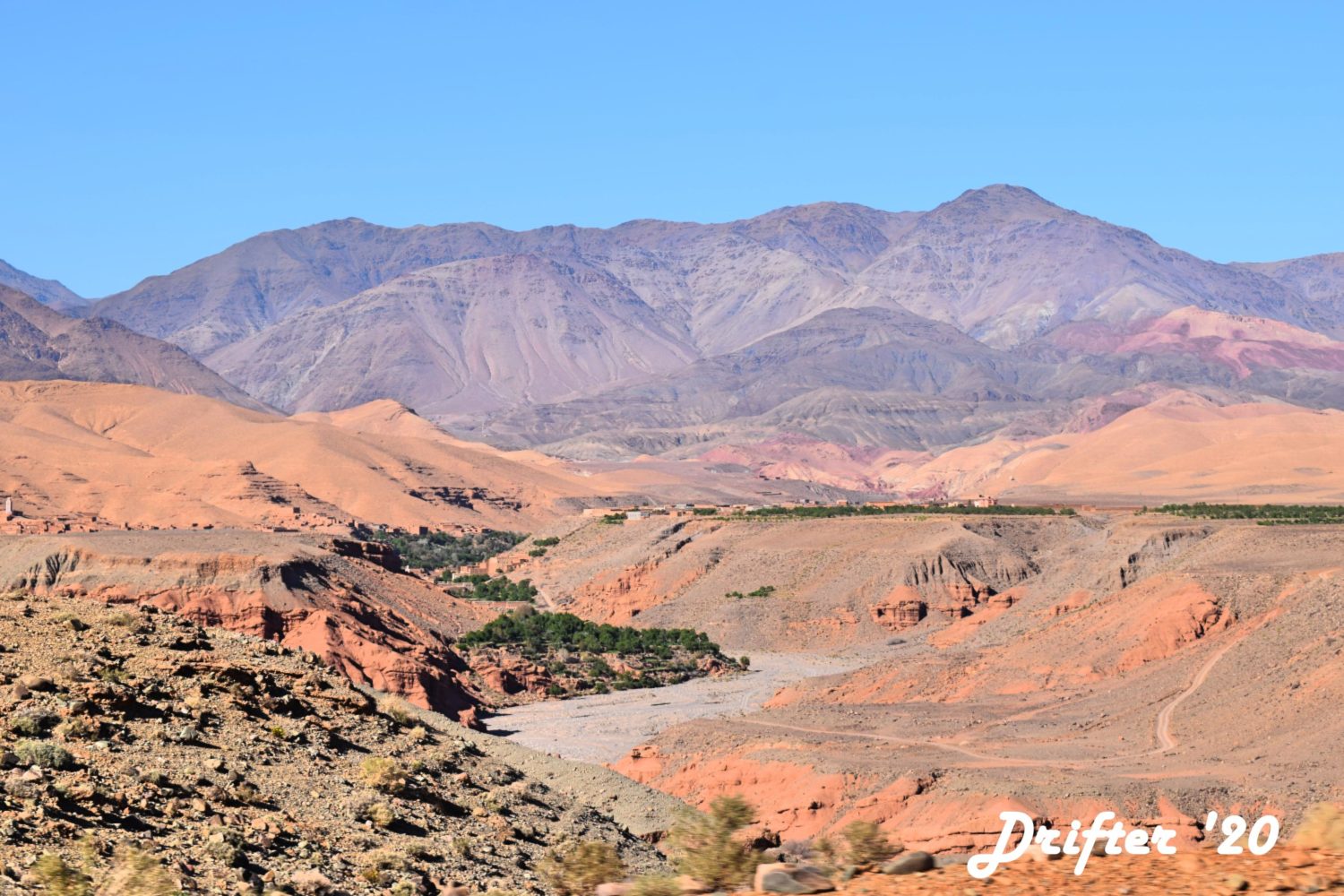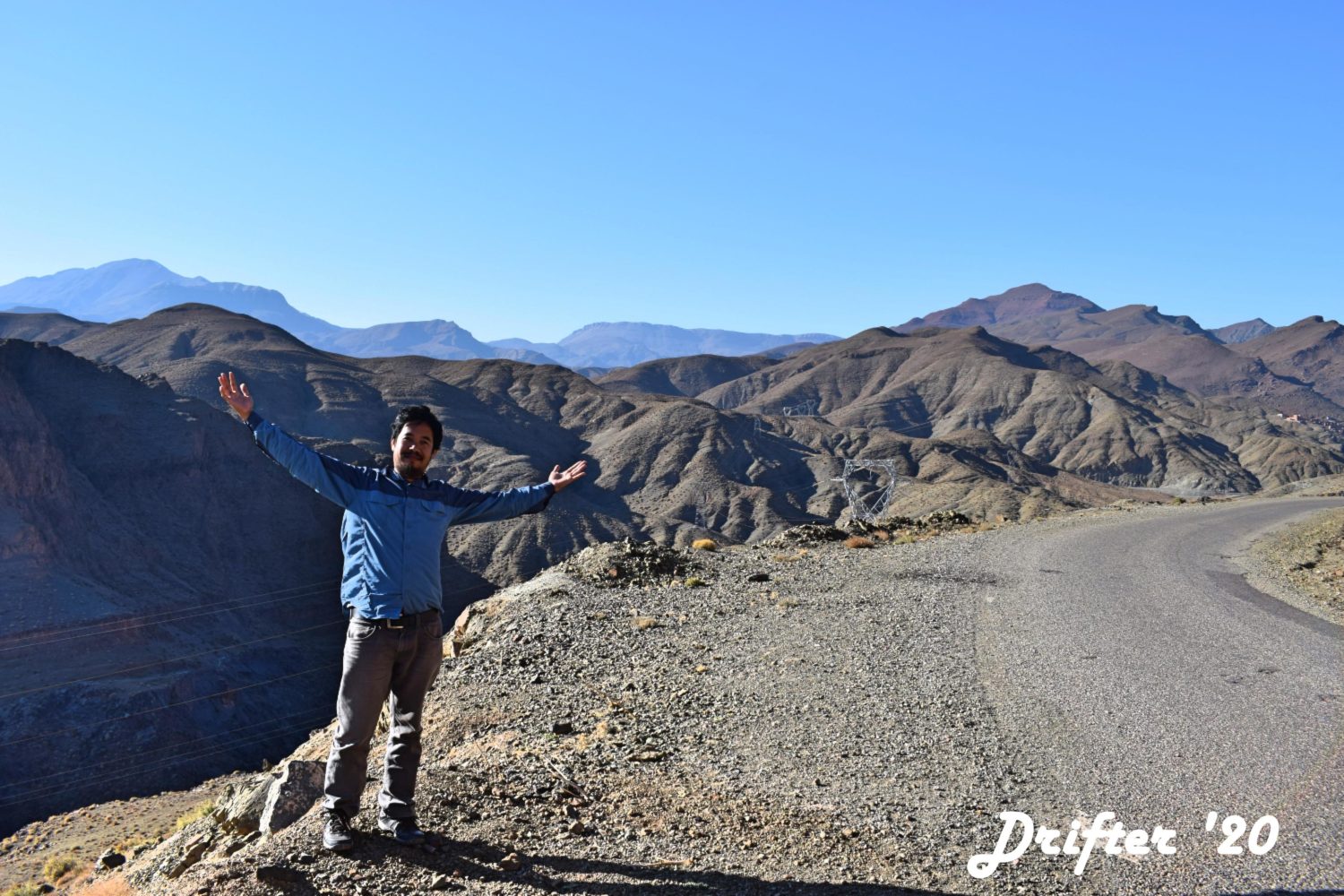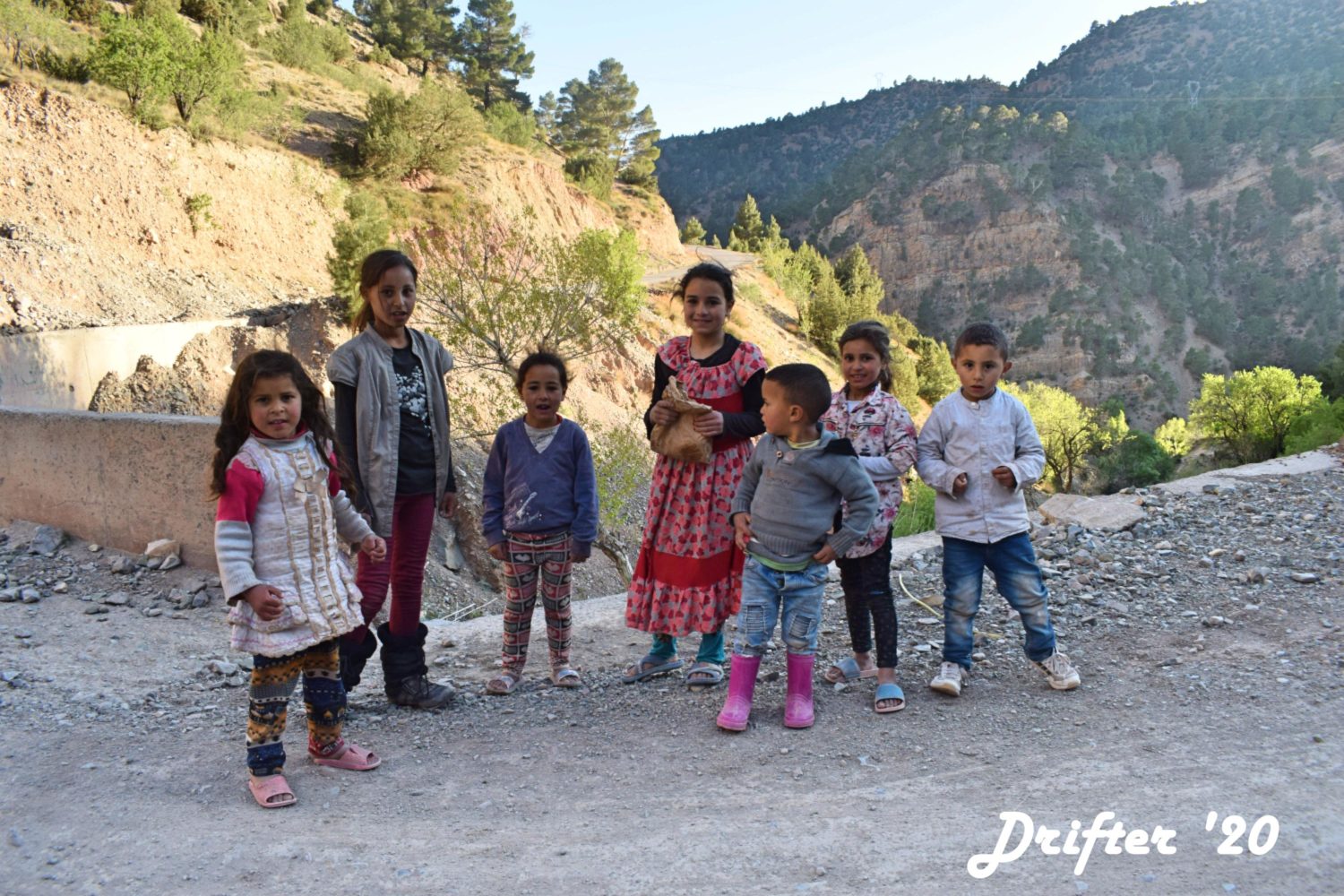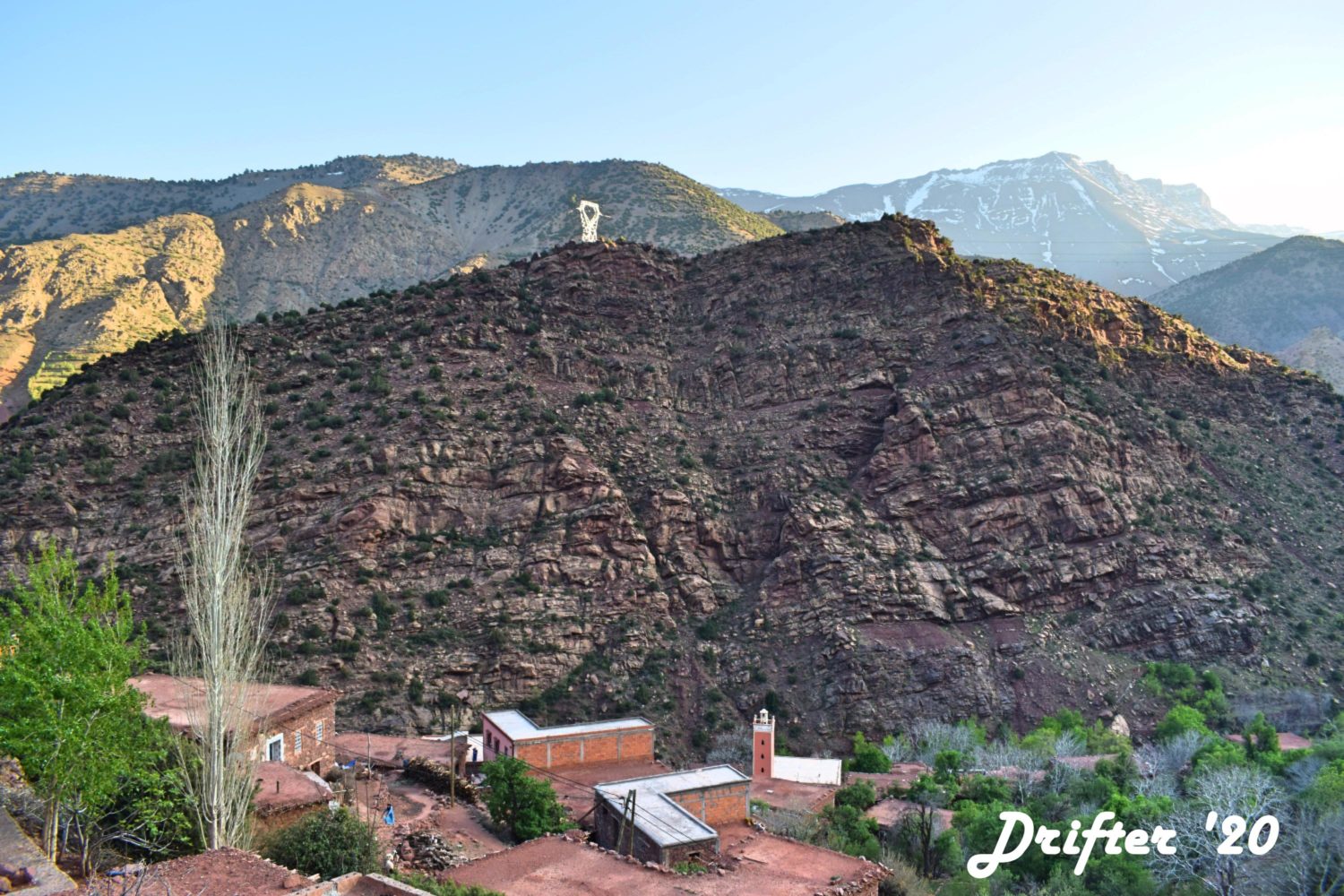 Quick sightseeing in Marrakech
The next day was intended for a small walk around the famous Jemaa El-Fna, shop for souvenirs and to sample some dishes unique to Marrakech. The mechoui and tangia. My friends wanted to see how chaotic the city so hit the biggest square and let them see those common scams.