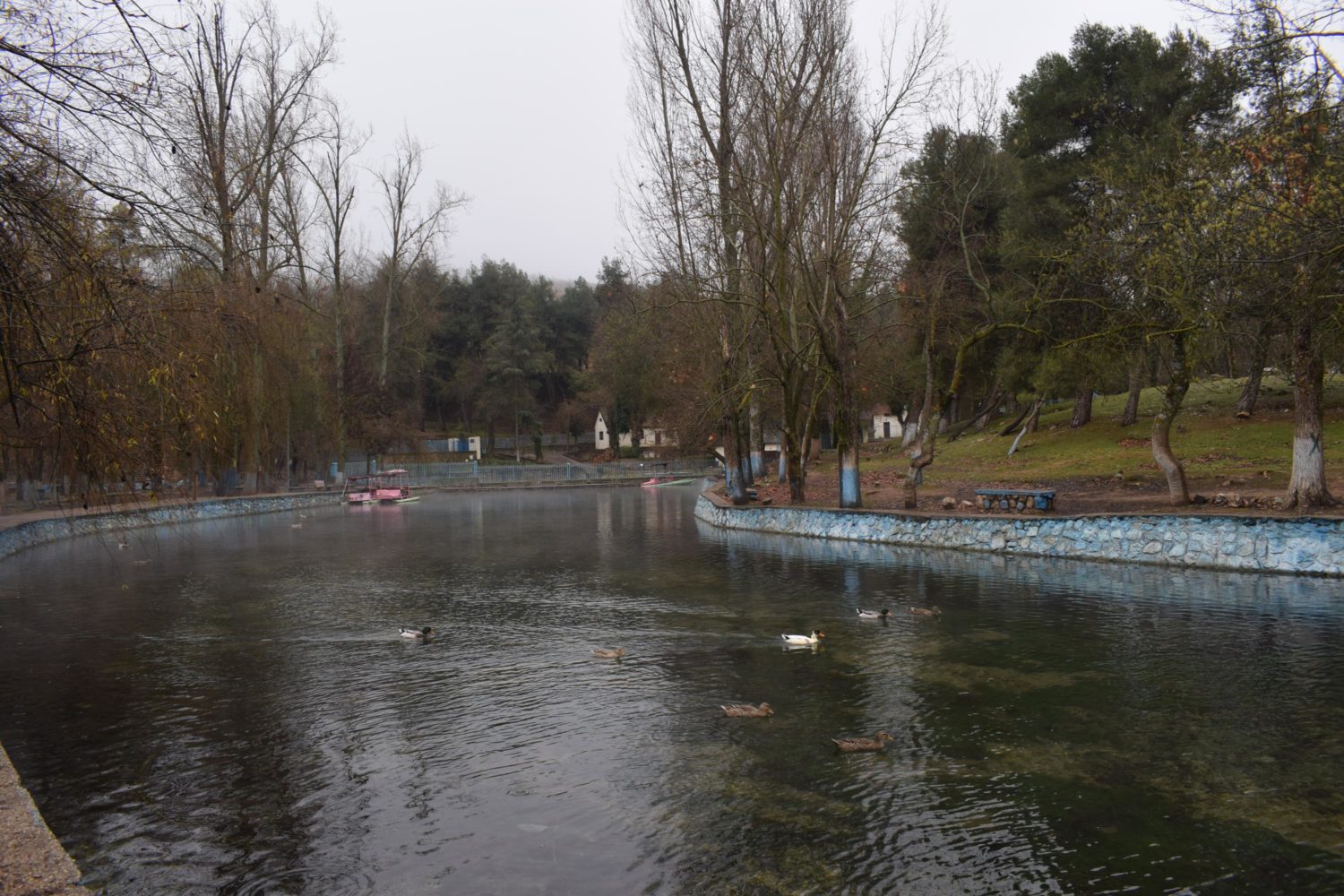 Day 1
Had a spontaneous trip with my friend Laurent in Imouzzer Kandar. This town located in Sefrou Province is blessed with stunning landscapes, rich agricultural industry, and hospitable people. After a less than an hour grand taxi ride from Fes, we were greeted by thick fog at the taxi station. Laurent and I immediately searched for a place where we can grab some lunch and waited for our host Noureddine to fetch us. It was just perfect timing when Nour arrived and we're done with our lunch. We walked all the way down to their house which is perfectly located beside the hill which offers a panoramic view of apple farms. At night you will see the city of Fes and Meknes from afar.
The usual Moroccan tea was served at their living room simply adored with a couch, round table, and a pinewood-fed heater. It was a perfect time to sit beside the cozy heater and enjoy the strong aroma of the slow-burning pine. The conversation adds warmth to the room. We never wasted our time and as soon as we finished our tea, we head for a walk to the hills. It took us an hour to reach the summit where you see the whole town and neighboring cities as well as Ifrane. We passed by several holes dug by gold miners along the trails. We hurriedly descended as the cumulus clouds start to form.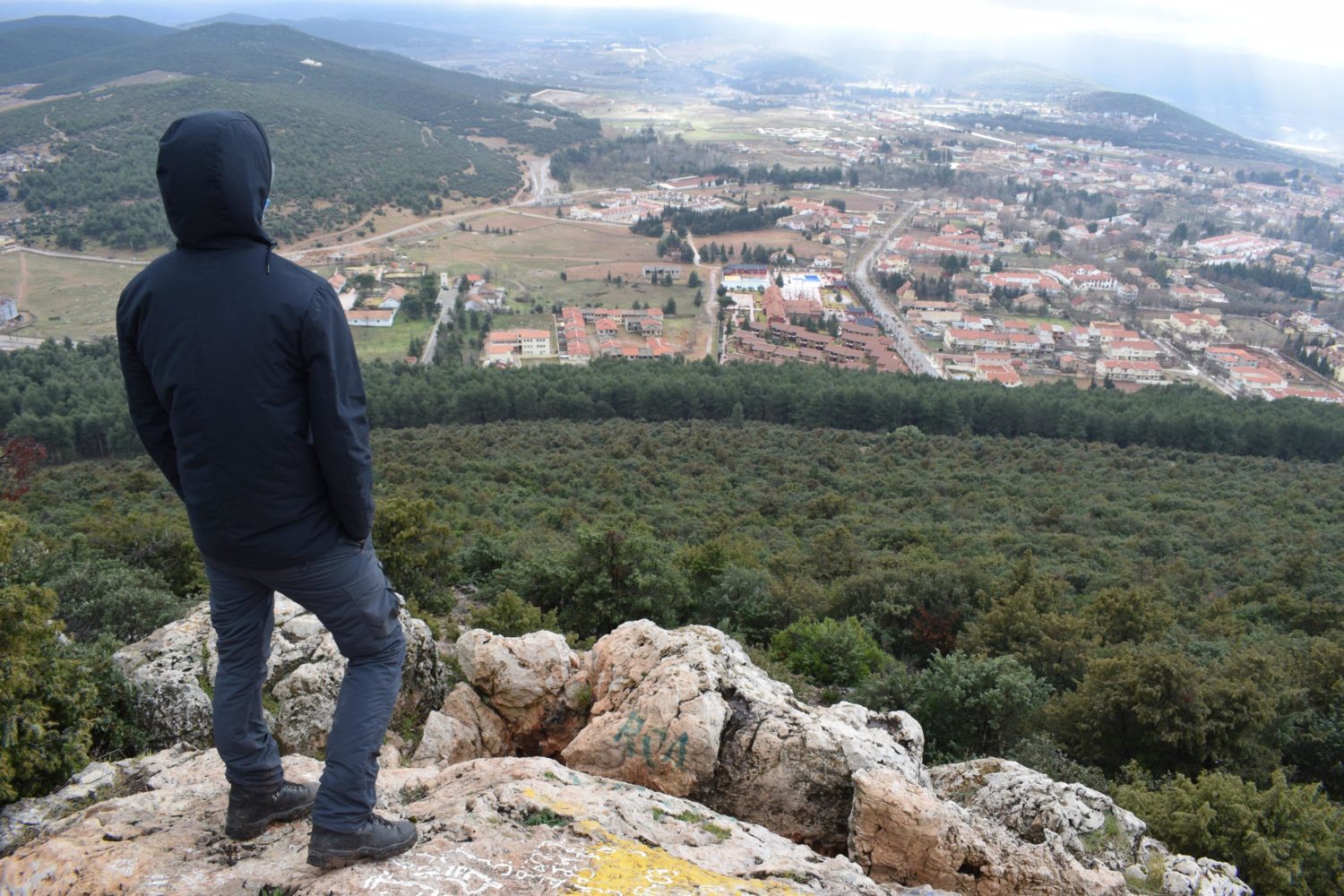 We were invited by Nour's friends to hang out in their private lounge. Imouzzer doesn't have many places to gather at night so they improvised this special place where they can sit, talk, eat, play musical instruments. I called it a private lounge, for them, it's a sanctuary where dreams and daily life experiences are discussed among friends with a glass of attay!
Day 2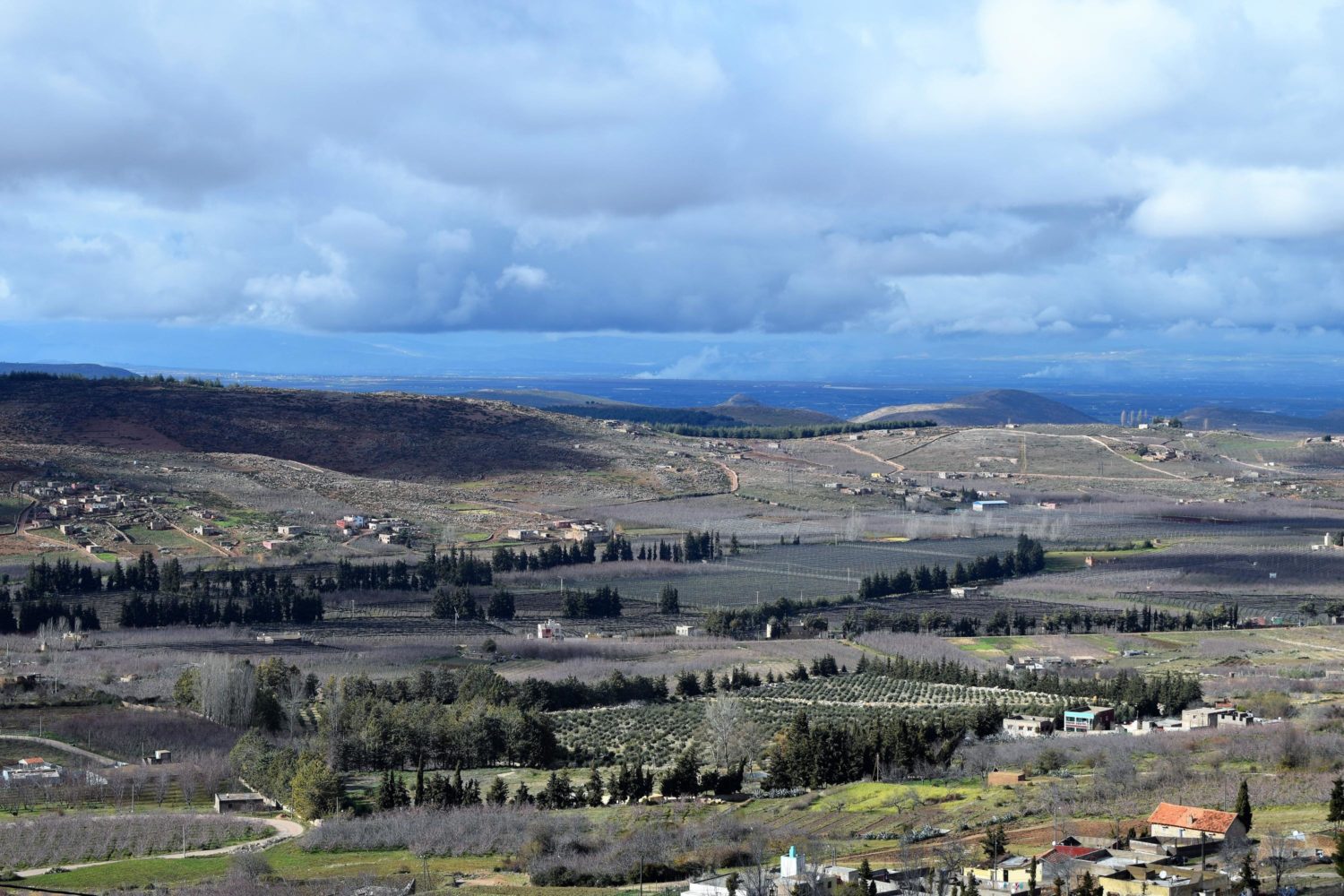 Same weather. Cloudy. I woke up late from last night's jamming. We don't have plans of going out. After breakfast, we went for a walk around town and discovered some interesting places like Parc Ain Soltane which supplies most of the town's water demands. We dropped by at the cool hookah bar. A perfect way to chill after a brisk walk. They only got two flavors: apple and mint for 35 Dhs. You can mix those 2 flavors. After we got enough of the smoke, we went back to my host's house and had a late lunch. Moroccans usually share everything on the table, unlike the typical houses which have a single plate for each. We had mung beans or laades in Berber dipped with bread, rice salad with potatoes and tomatoes, and freshly-picked sweet mandarin for dessert. After we had the hearty lunch, we never wasted our time and we walked around town reaching until apple plantations. Dropped by to the latest project of Nour and we were invited for tea by Abd Salam-the house owner. Typical Moroccan hospitality. We were surprised by the food they prepared. The table was filled with zamita or sellou, malawi, fakass, kaabghzal, dates, and the usual sweet Moroccan tea. I never noticed that it was already dark until we went out of the house. Abd Salam gave us some apples before we bid goodbye. Going back to the town, we meet Nour's friends and invited us to go on night fishing at the river. What a talent to attract rainbow trout with a flashlight. We got 5 medium-size trout and shared at the private lounge with Nour's friends.
Day 3
Woke up and had breakfast. We decided to visit a public traditional hammam before we go back to Fes. According to our host, people go to the hammam to cleanse before going to the mosque for prayers or whenever they attend on special occasions. This is too different from other hammams in Rabat. Here you'll only pay 13 Dhs.  It is composed of two rooms. Room one is too hot to bear that I felt like I will burn my skin if I stayed there for too long. I can't even bare standing on the hot floor. The other room isn't heated. Inside, you'll have to fill your bucket with mixed hot and cold water and DIY scrubbing. After that, you can do a final shampooing.  Tips: bring your own toiletries, slippers, scrubbing equipment, and a mat if you want to lie down on the floor. The heat inside the room will really open up your skin pores. I was about to faint from the heat and odor mixed in the environment. I felt refreshed after our hammam session.  Going back to the house, Nour's mother and aunt prepared a couscous since it's Friday.
Expenses:
Train from Rabat to Fes                                 94.00 Dhs
Fes to Imouzzer Kandar grand taxi                 16.00 Dhs
Hookah bar (shared)                                     35.00 Dhs
Public hammam                                            13.00 Dhs