After a long battle at the Five Star bus terminal in Cubao, my friend and I arrived at Alaminos, Pangasinan past 3 in the morning. We found ourselves inside the tourism office, it wasn't opened yet but we were welcomed by the security guard. After we got bored, we decided to hire a tricycle for 50.00 pesos to the docking area where we can hire a boat that will take us to the islands.  We planned to stay for 2 nights camping in one of those islands.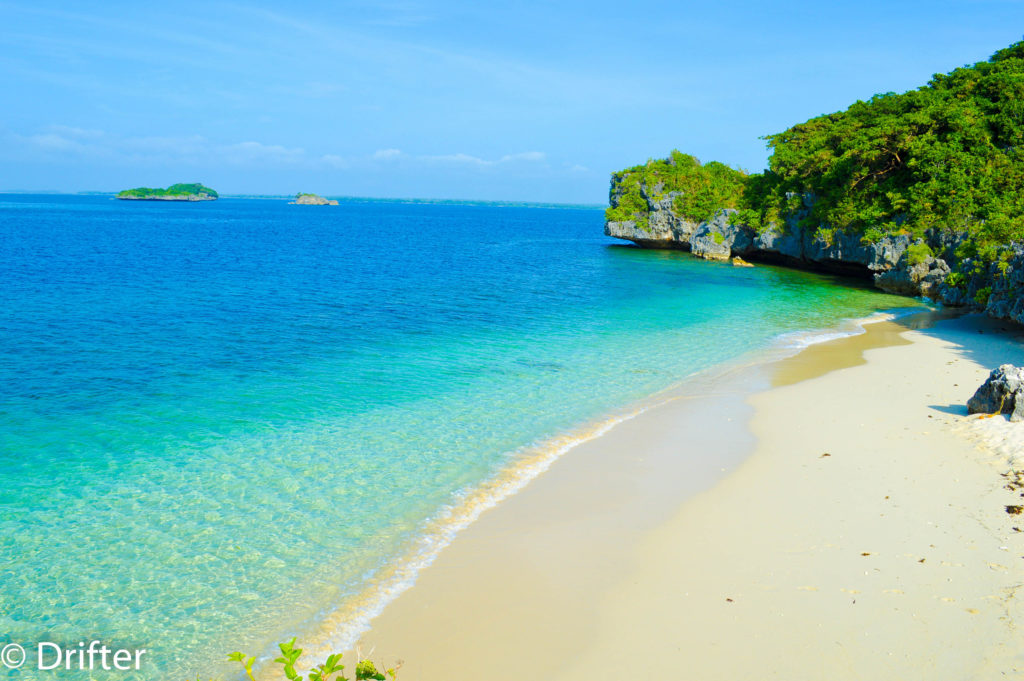 We chose the uninhabited island named Lopez Island. The first night was really a nightmare when we got attacked by a big rat. We placed our food inside our tent but the rat managed to get in by destroying the mesh of my tent. So the next day, we decided to bury our food while snorkeling and swimming from one island to another. It was effective!
The island was so peaceful with occasional stopovers of tourist boats loaded with local and foreign tourists just dropping to have a bunch of Instagrammable photos and they never checked the other side of the island which is so gorgeous. They just want to have a photo of the white sand beach. We were blessed with gorgeous sunsets during our 2 nights stay at the island. There's nothing you can do than pitch your hammock in one of those rocky cliffs, read your book or enjoy your glass of Tanduay mixed with Coke. In the afternoon before it gets dark, make sure you were able to prepare your dinner and have it while watching the sunset.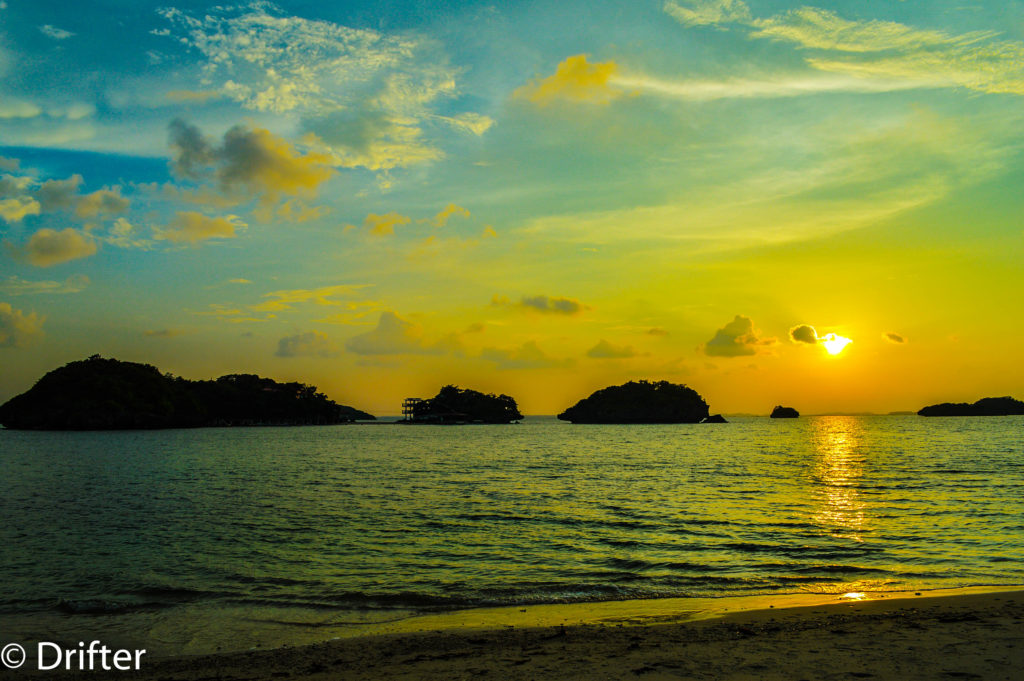 On our 3rd day, we were fetched by our boatman as agreed. The bonus was we were toured around in some islands which are not natural anymore. Where concrete cottages built and crowded with tourists. We saved a lot for this trip by paying 1500 only to the boatmen.