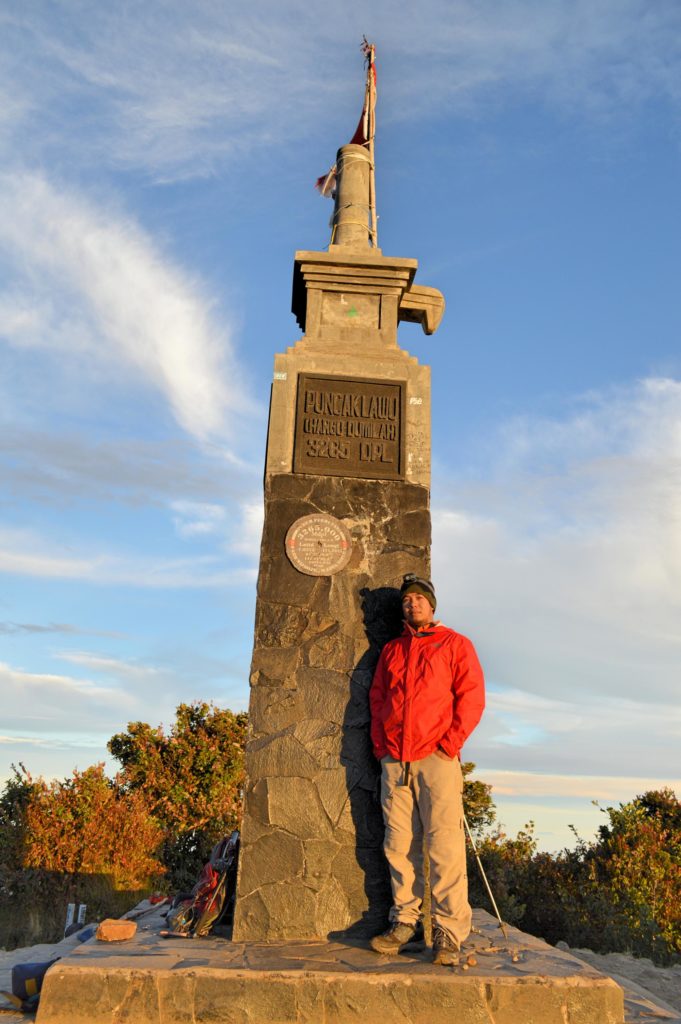 Day 1: Mt. Lawu
Mt. Lawu is a massive compound stratovolcano in between Central and East Java, Indonesia with a towering elevation of 3265 masl. The last eruption was reported on November 28, 1885.
High spirited adventurers from 5 countries (Brunei, Indonesia, Malaysia, Philippines, & Thailand) destined & gathered to take the challenge of climbing 6 mountains in 6 days. Funny how we met. It all started from a brilliant idea of this guy who scammed us. Collecting money for registration and just disappeared.
The first day was a mixed emotion for us. Full of energy & a burning desire to finish this 6 days mountain challenge.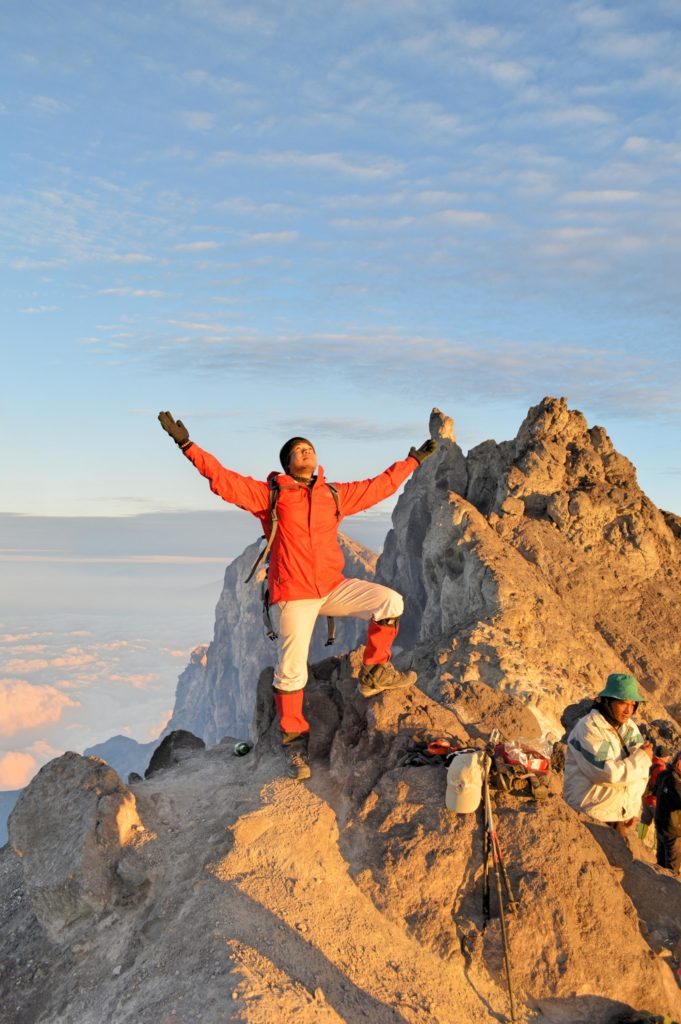 Day 2: Mt. Merapi
Soaring high in between the border of East & Central Java, Indonesia with a towering elevation of 2930 masl is this active stratovolcano. Erupted last November 30, 2010, claiming 353 lives & damaging properties in the nearby villages of Kaliurang.
The most technical mountain we climbed among the six. The team started to trek at 12 midnight and arrived at the Pasar Bubrah at around 0400H . From there, we waited for less than an hour & resumed for another hour of summit assault for sunrise. The ascent is difficult because, in every 2-3 steps up, you'll experience 1 step down. You have to find a technique on how to maneuver. However, the descent was too easy, it's like skiing on the sand. You can even run but be careful of the boulders. I tried running down and made it successfully.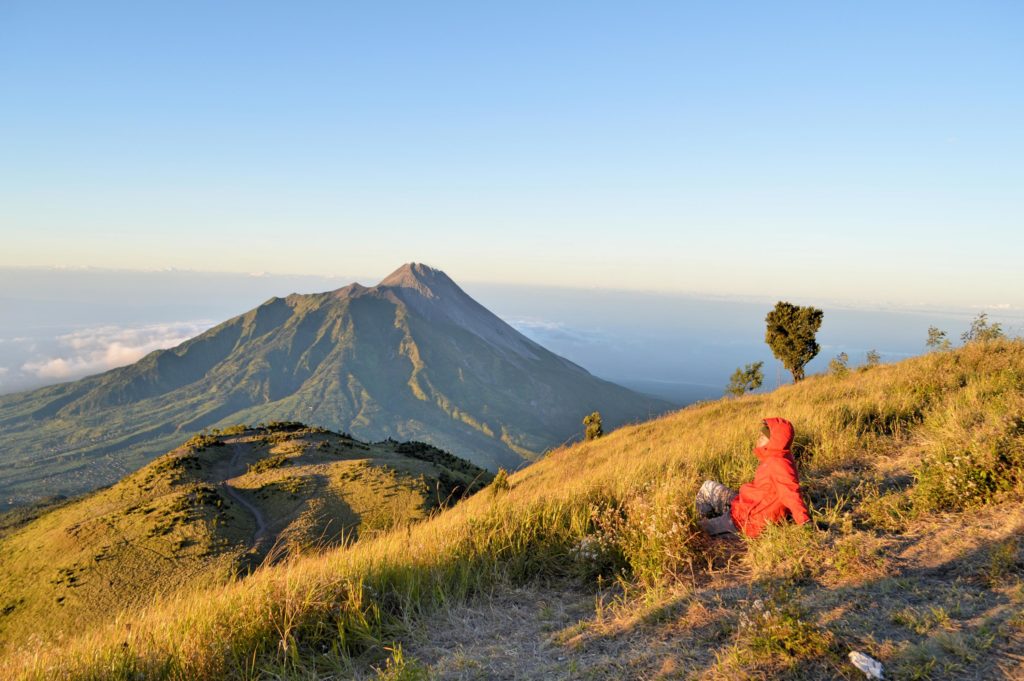 Day 3: Mt. Merbabu
This mountain is so popular for trekkers because of the vast savannas. Considered as a dormant stratovolcano in Central Java, Indonesia. It could be loosely translated as 'Mountain of Ash' from the Javanese combined words; Meru means "mountain" and awu or abu means "ash".
Erupted last 1797. Elevation is 3145 masl.
We learned and prepared for the next chasing sunrise by bringing with us our sleeping bag since we'll have to wait for an hour before sunrise. In Merapi, we were freezing while waiting for the sunrise.
The landscape was so magical. The vast expanse of valleys and long trail for the last 2 hours of summit assault. Because of the long summer months, the trail is so dusty and slippery. Imagining yourself walking on the powdered trail.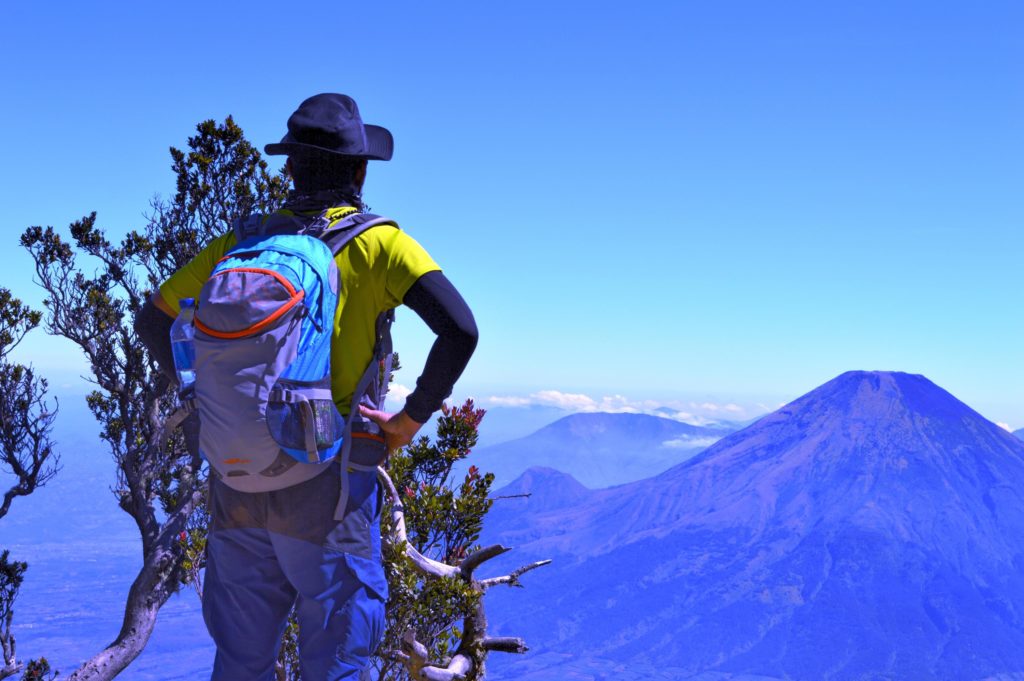 Day 4: Mt. Sumbing
Symmetrical to Mt. Sindoro is this active stratovolcano in Central Java, Indonesia with an elevation of 3371 masl. Last erupted in 1730 and created a small phreatic crater at the summit.
I had the longest motorbike ride in my life here in Indonesia. It took us 45 minutes to reach the basecamp. I really held on to the driver's waist to make sure that I will not fell down to the ground. I was scared that time. It was too dark and the night was so cold.
The funny incident was when the guide realized that we took the wrong trail. We were already trekking for more than 20 minutes and went back to the track. Sripong said that he doesn't want to have this kind of warm up. Hahaha!
It was almost sunrise and we haven't reached the summit yet. Sripong Phanphaew, was even thinking that the big rock that is prominent to what we thought was the summit, but it wasn't the summit yet. We were frustrated to know that we still need to walk for 2 more hours. Miscalculation of time. Unfortunately, we weren't able to see the full sunrise. Just the clear sky and the light of the village.
Noticing the almost sunrise, I hurried myself thinking that it is almost near to the summit. However, as the light comes, I saw that it was still far. Continuing to the summit, I was alone for more than an hour and I thought that the team will not continue. I patiently waited for them and felt ecstatic when I saw Moli below.
Abg PK (Khashiem Hassan) went through the other trail and when we decided to take a group picture without him, he suddenly appeared to us. Luckily, he found his way to us. Human instinct.
Descending was really punishing since we were late and miscalculated the time. It was 1330H when I reached the makeshift tent and had my hearty brunch of sandwich sprinkled with honey and choco cream, slices of cheese, boiled egg, & few slices of sweet watermelon. Arrived at the basecamp at 1540H & immediately hop to the car for the Mt. Prau basecamp.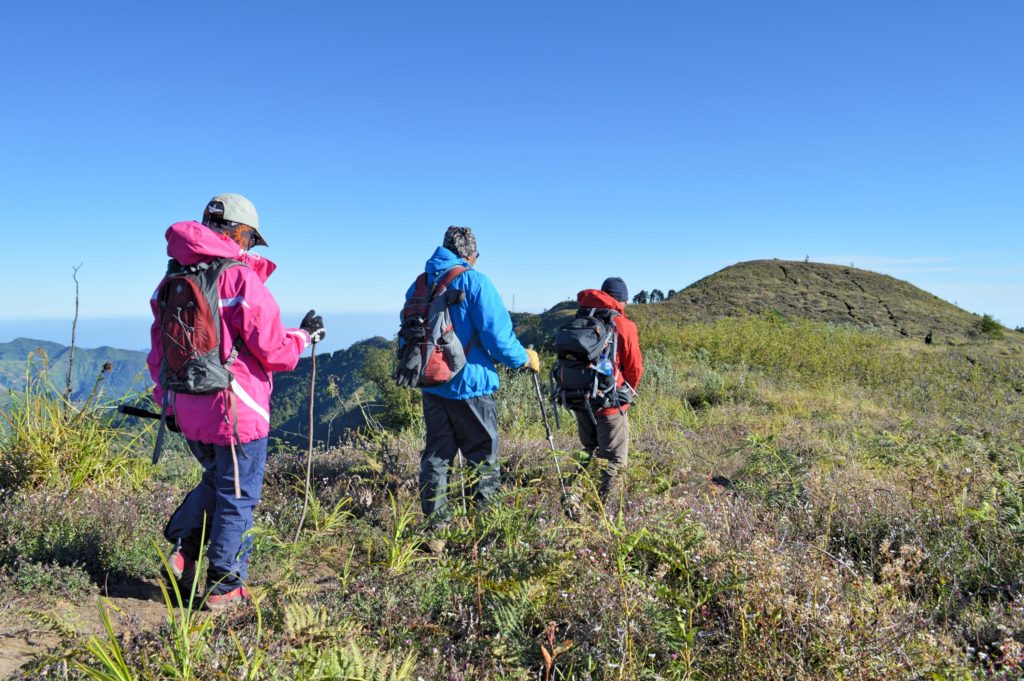 Day 5: Mt. Prau
Mt. Prau is a series of rolling hills covered with grass and wildflowers and few wild berries. It is located in a lofty Dieng Plateau with an elevation of 2599 masl in Wonosobo, Central Java. It is believed that Dieng was once a flourishing temple city & home to the oldest Hindu temples in Java.
The wake-up call (0200H) was so generous. I had a decent sleep in a good bed covered with 2 layers of thick blanket. I can say it's a walk in the park. Rode a few minutes from our hostel to the basecamp and trekked for more than an hour and here we arrived at the Bukit Teletubies to wait for the sunrise. We even had time to take a nap & drink some hot chocolate with mixed cereals. Jemmy Effendy always took good care of us. Terima kasih!
The trail was too easy that even a five-year-old kid can go to the summit without supervision. No guide required. Vast vegetable farms cover the plateau below. I can vividly remember my glorious experience while on the ascent. The sound that was produced by mosques that echoed everywhere made me relaxed and it gave me goose flesh. It was so amazing!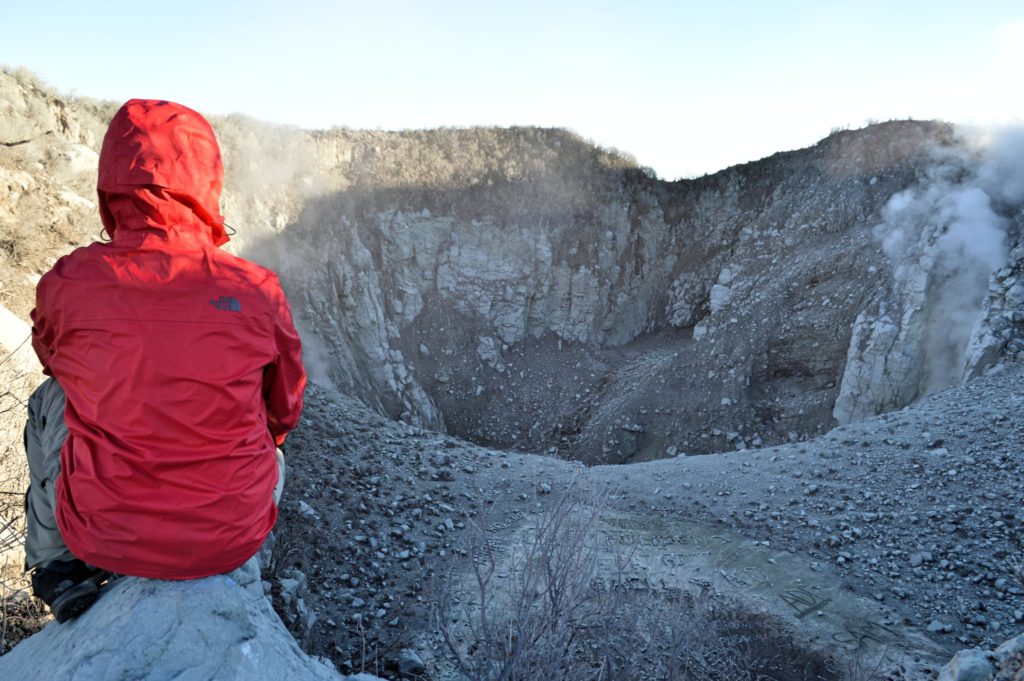 Day 6: Mt. Sindoro
The last of the 6 mountains in 6 days. Almost dark when we started the trek from basecamp to the campsite. The sunset was really magnificent that we always stop and stare at it whenever we saw a perfect spot.
We intended to camp near the summit but Sripong Phanphaew really wants to camp somewhere so we decided to camp in a place where we can just pitch the tent. In a spot where all of us are uncomfortable. Uneven. The temperature wasn't that cold.
The sunrise was so dramatic. 2 more hours trek to reach the summit. The crater was so beautifully carved. Spurting acids and chemicals that slightly irritates the skin and eyes.