Mt. Kitanglad ranked as the fourth highest mountain in the Philippines with an elevation of 2899 masl while Mt. Dulang-dulang as the second highest with a towering height of 2938 masl.
One of the most unforgettable climbs I had in Mindanao was in these two summits. It was a long weekend in November 2012.  I gained a lot of friends which until now we had nourished and solidified that friendship. Prior to this event, I had exchanged communication with Hajji (organizer) and donated some medicines in one of his organized dental and medical mission in Antique Province.
To cut the story short, I joined in their annual group activity in Bukidnon. My friend and I enjoyed a week of yoga retreat in Kibawe before heading to Malaybalay and met the participants there. It was a very organized event that you just need to be there at the rendezvous, hopped into the truck and walk to the summit.
Day 1. Off to Kitanglad
Full of energy, we were loaded in a small multicab going to the jump-off point at 0520H. We were all cramped in that small vehicle producing cramps and occasional numbness. I needed to stand and hold in one of those huge backpacks to maintain stability. Anyway, the ride was so refreshing and a bit tiring. Reaching the major jump-off point before 0700H, we can see the towers perched on the summit of Mt. Kitanglad. After a few minutes of unloading our packs and implements, we slowly traversed the vegetable farms to tree line until we reached the steel rails in less than 2 hours from the jump-off point. It was a bit slippery from the morning mist so we have to take care not to slip. Afterwards, we regrouped and had a cup of freshly-brewed coffee.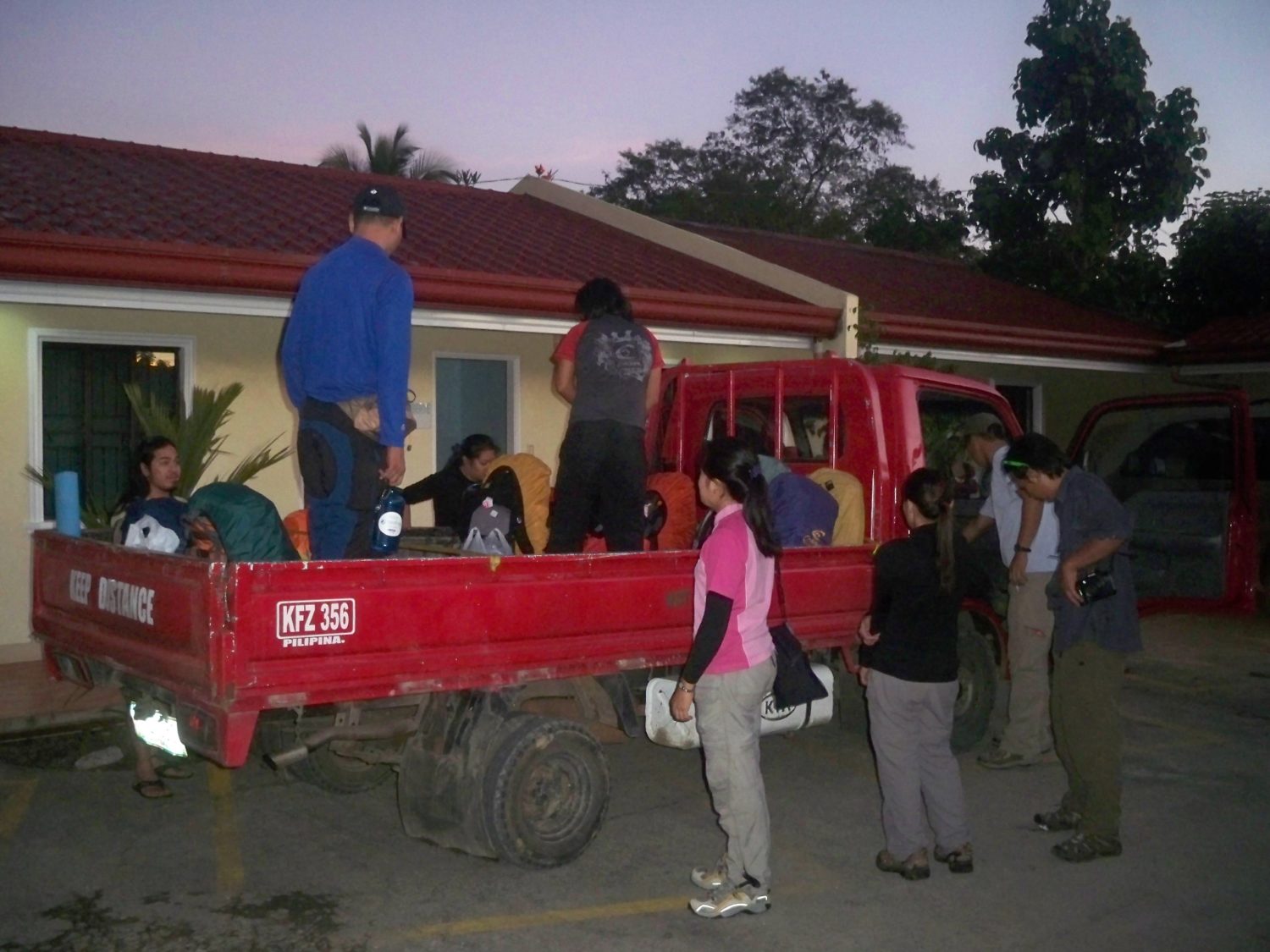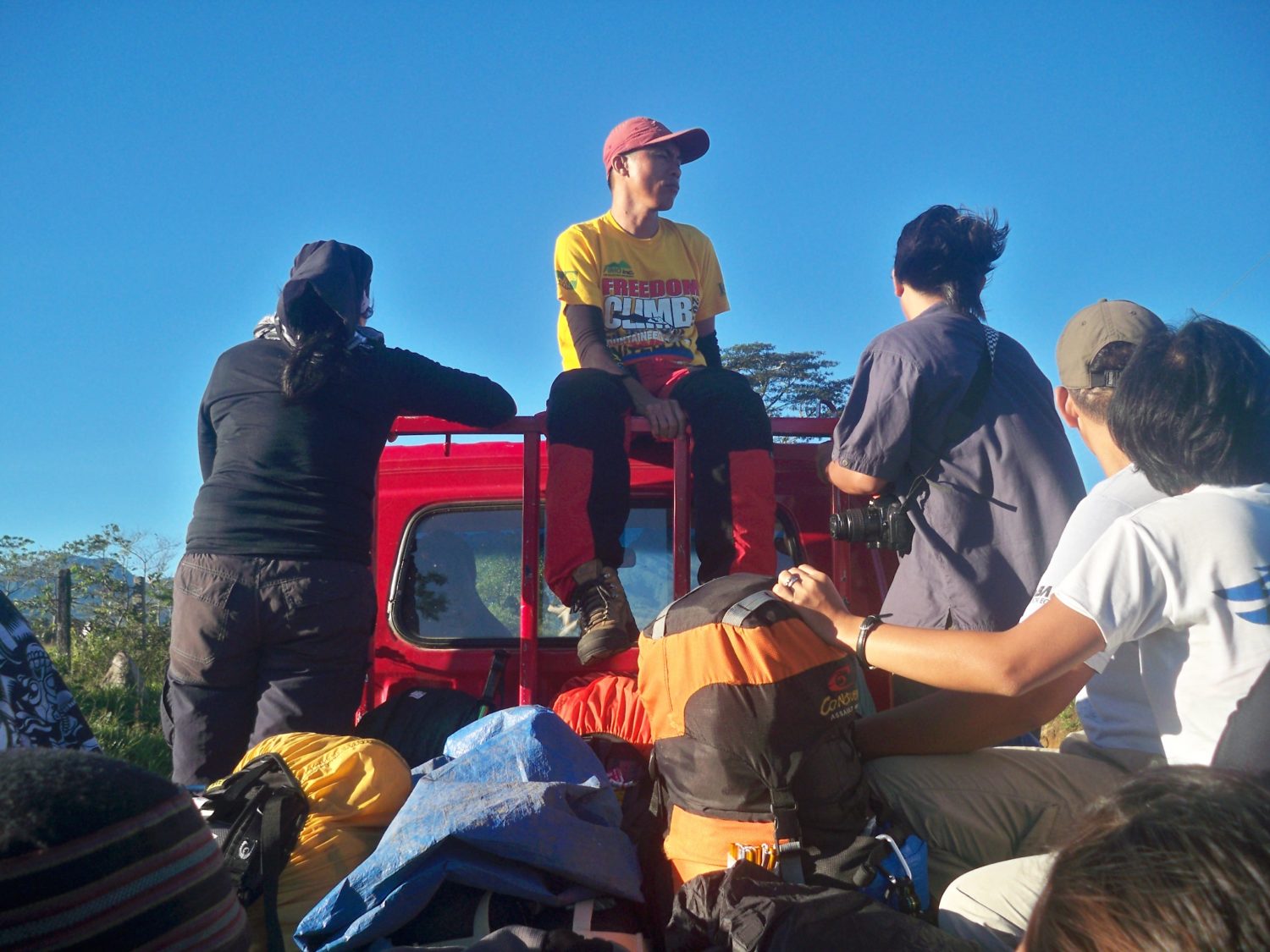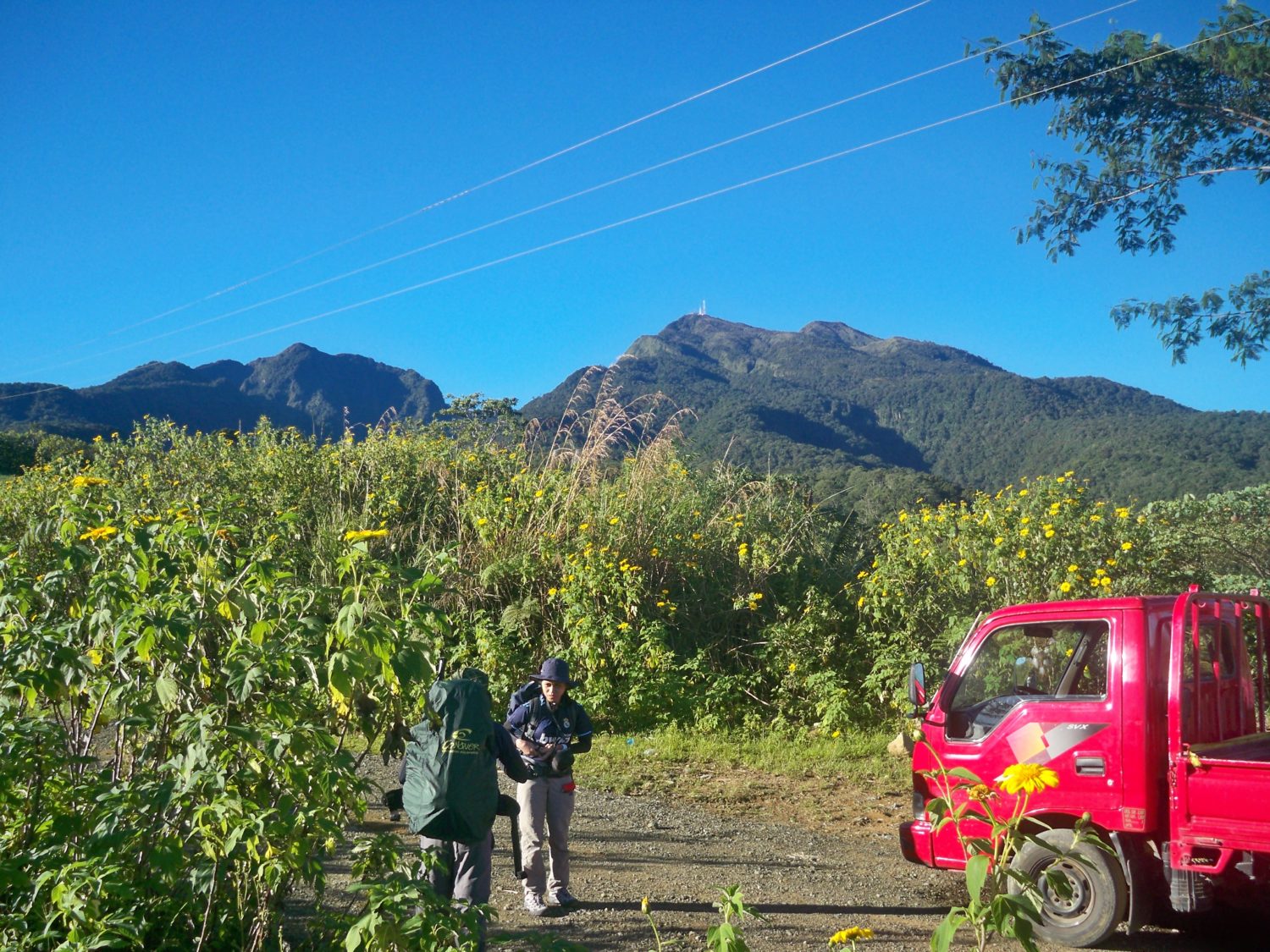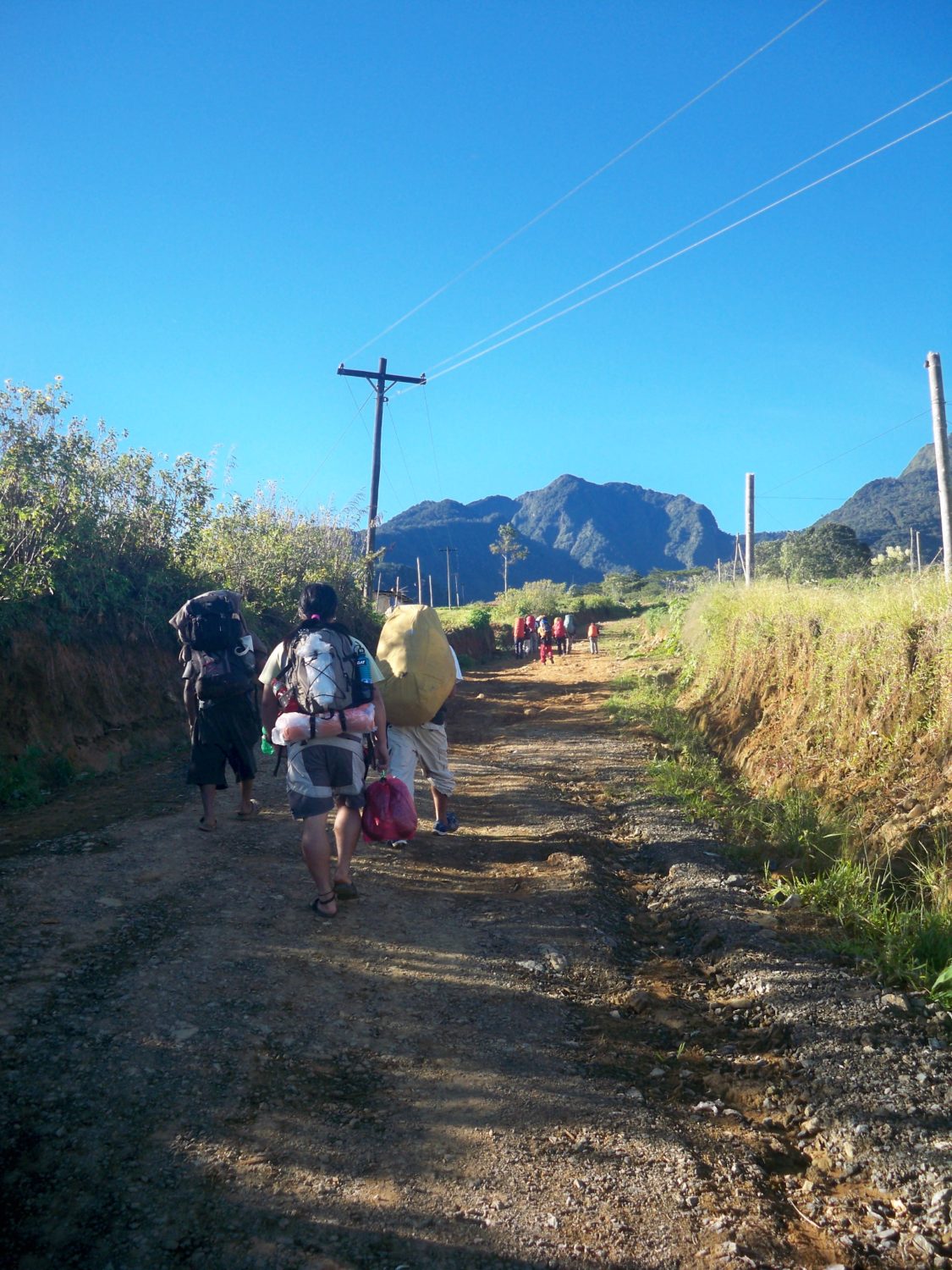 It was half of the trail when we took our lunch with a view of the majestic landscape surrounding the slopes of Kitanglad ranges. Before 1500H, we were able to reach the summit and secured ourselves at the cabin. The cabin has few capsule-like beds without heating or any bedding equipment. I have no idea if it's still functioning as of this moment.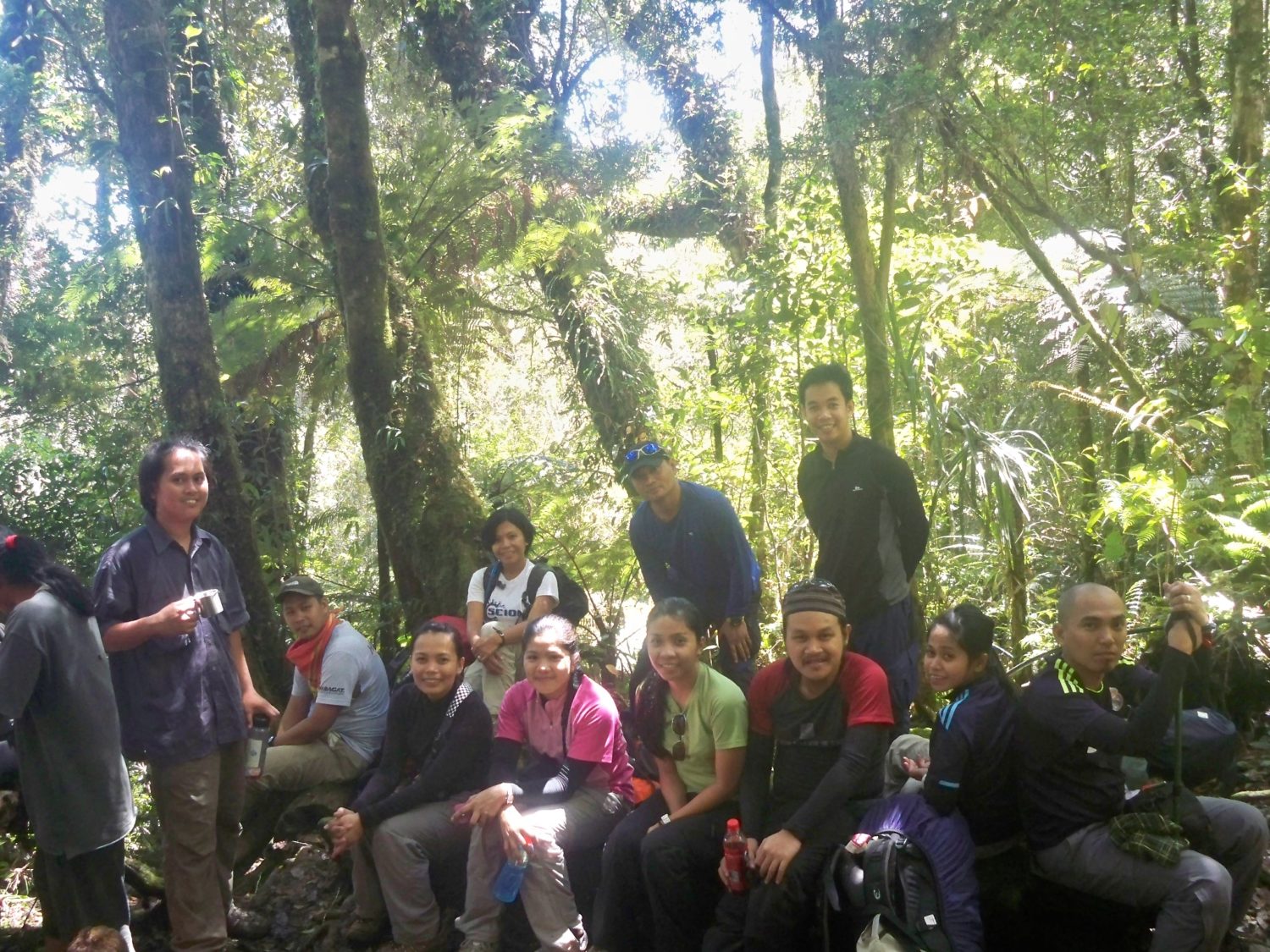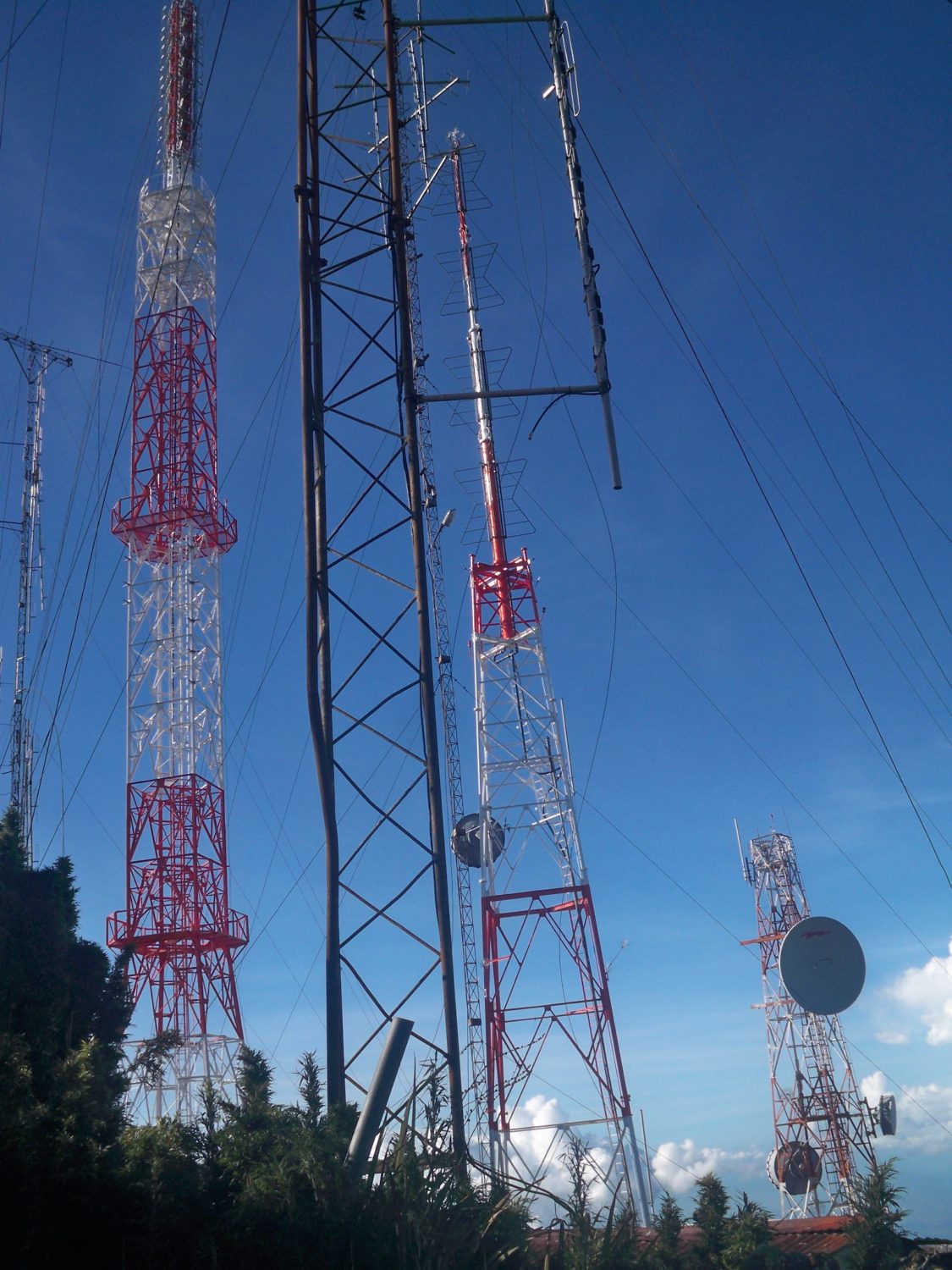 We had a great time chilling outside while enjoying a glass of cheap brandy until we finished the bottle and headed to our cabin. In the morning, we were greeted by a magnificent sunset and sea of clouds enveloped us.
Day 2. Sunrise and Off to Dulang-dulang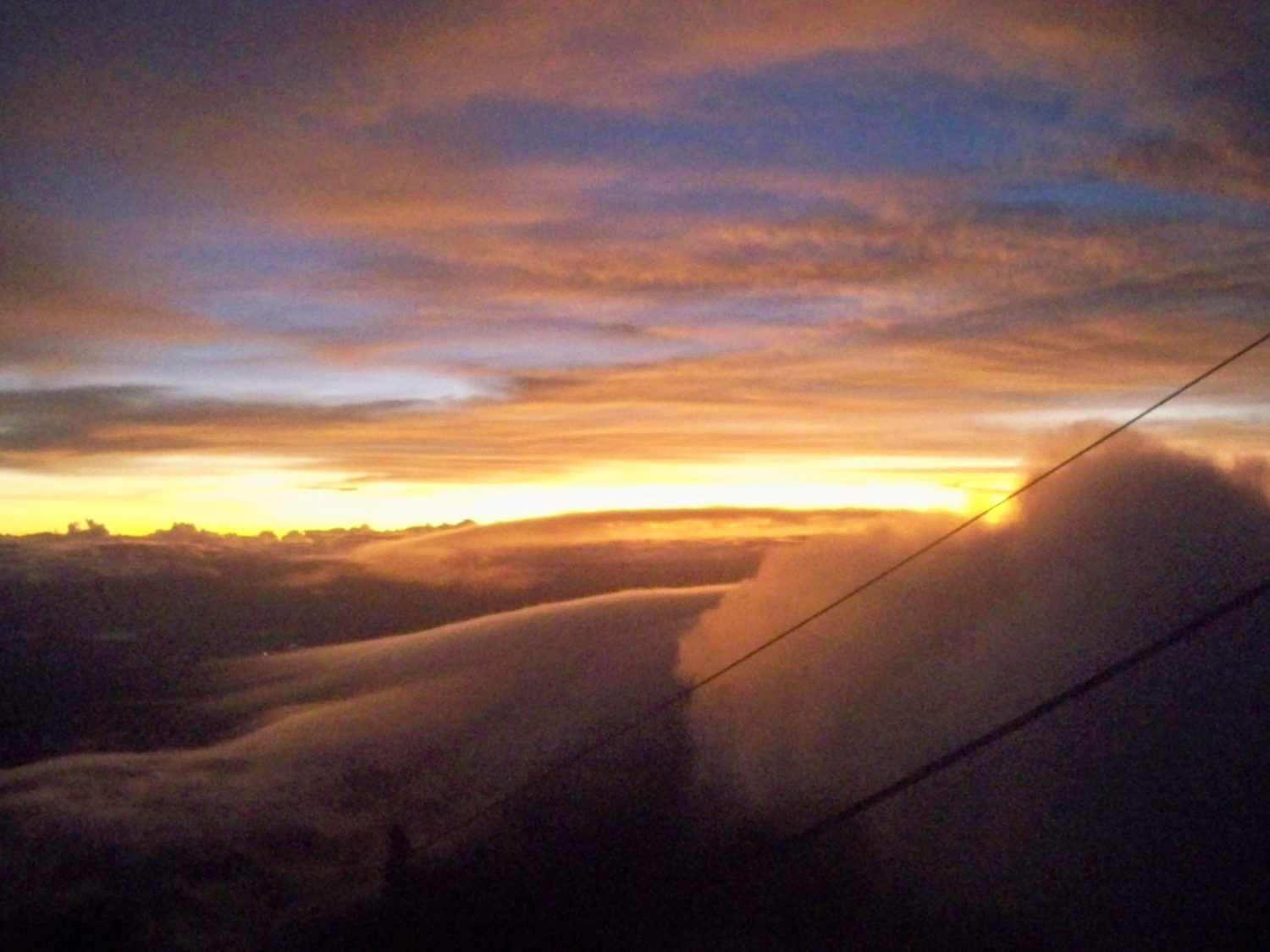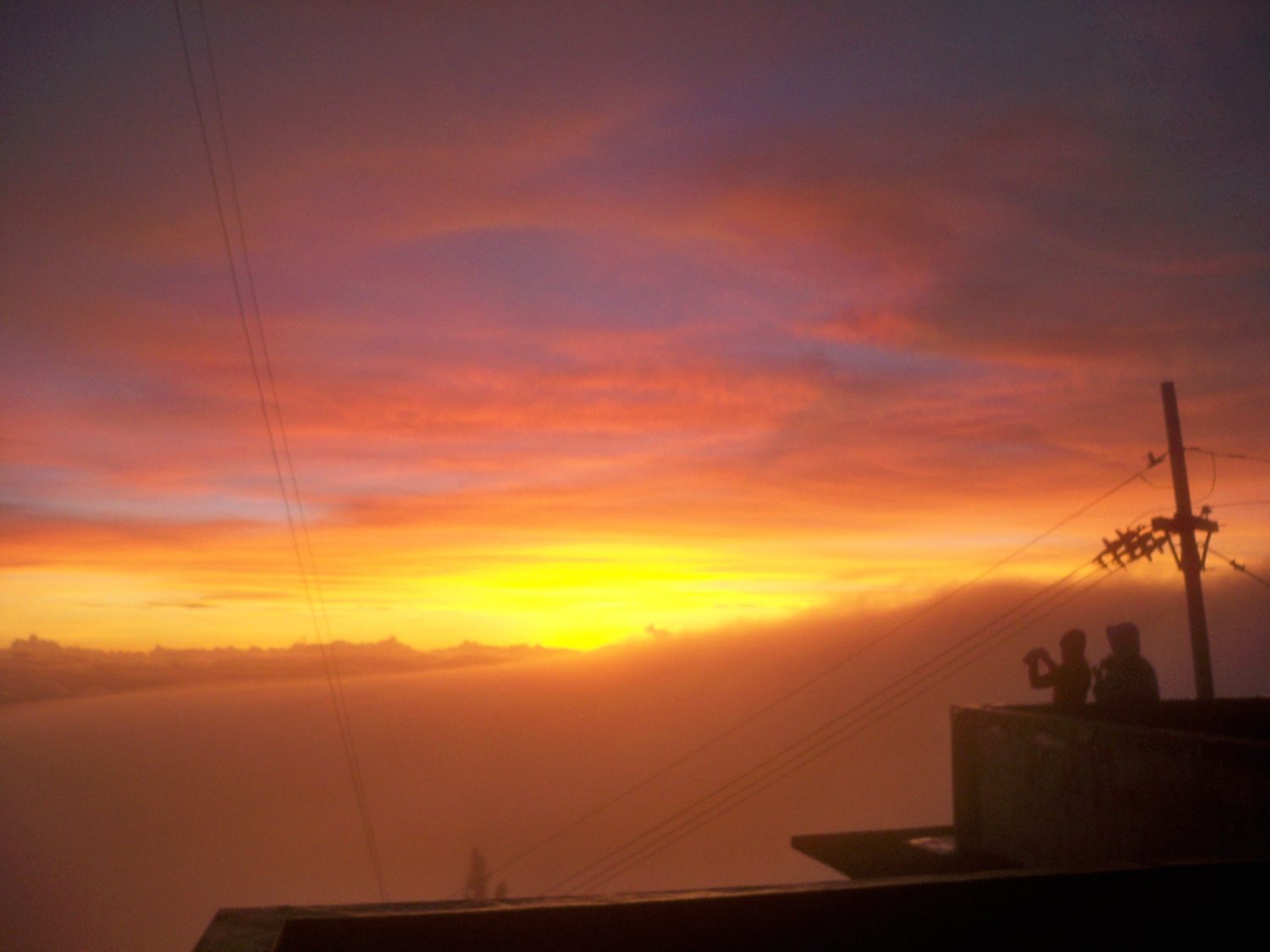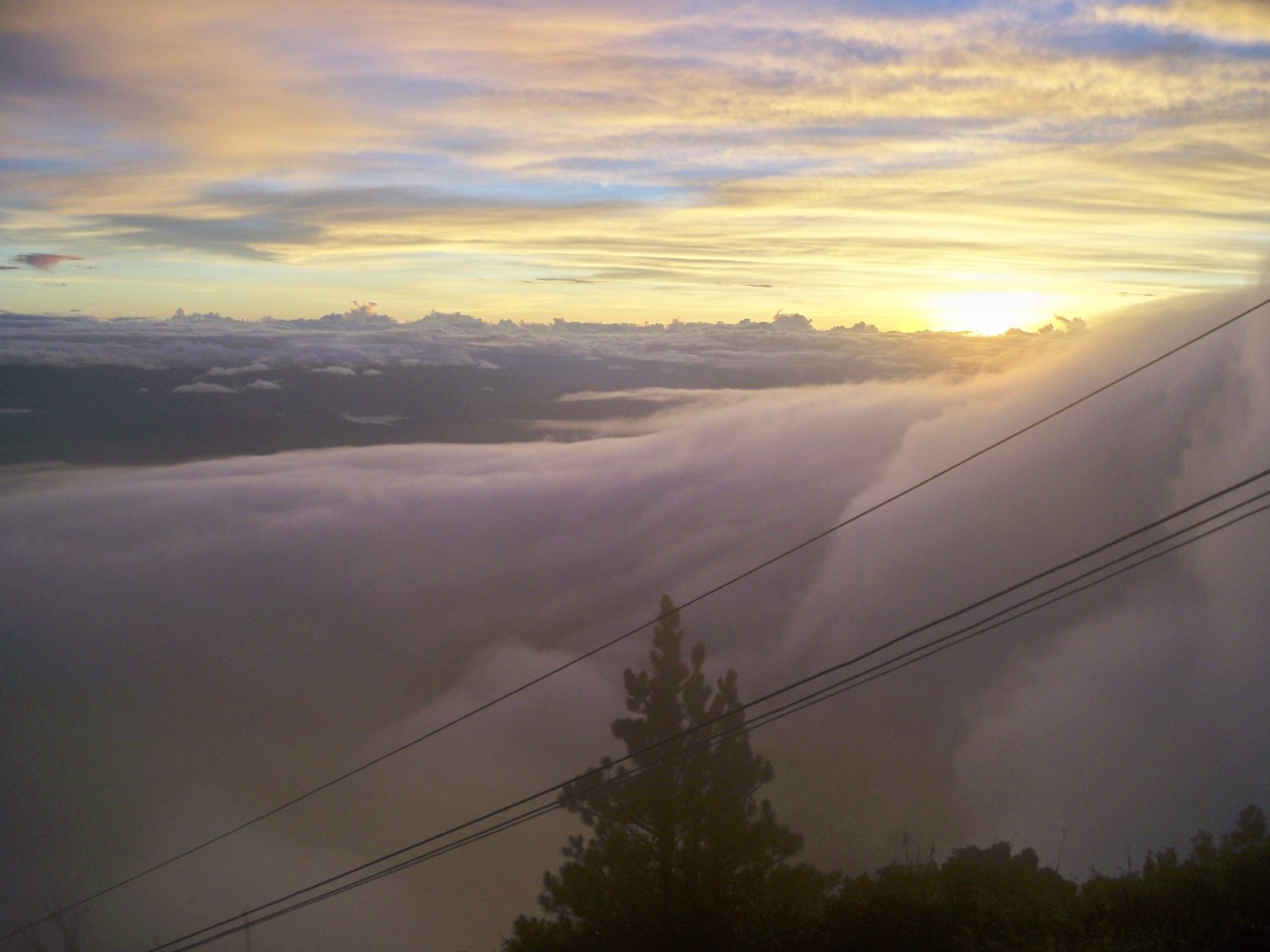 At 0700H, we advanced our journey to Dulang-dulang campsite. This is the most treacherous part of the climb where we had to rappel down. The adrenaline rush experience was still vivid on my mind. One by one, we all managed to descend from Kitanglad going to Dulang-dulang campsite. The trail was mixed ascend and descend on the middle and more ascend approaching the campsite.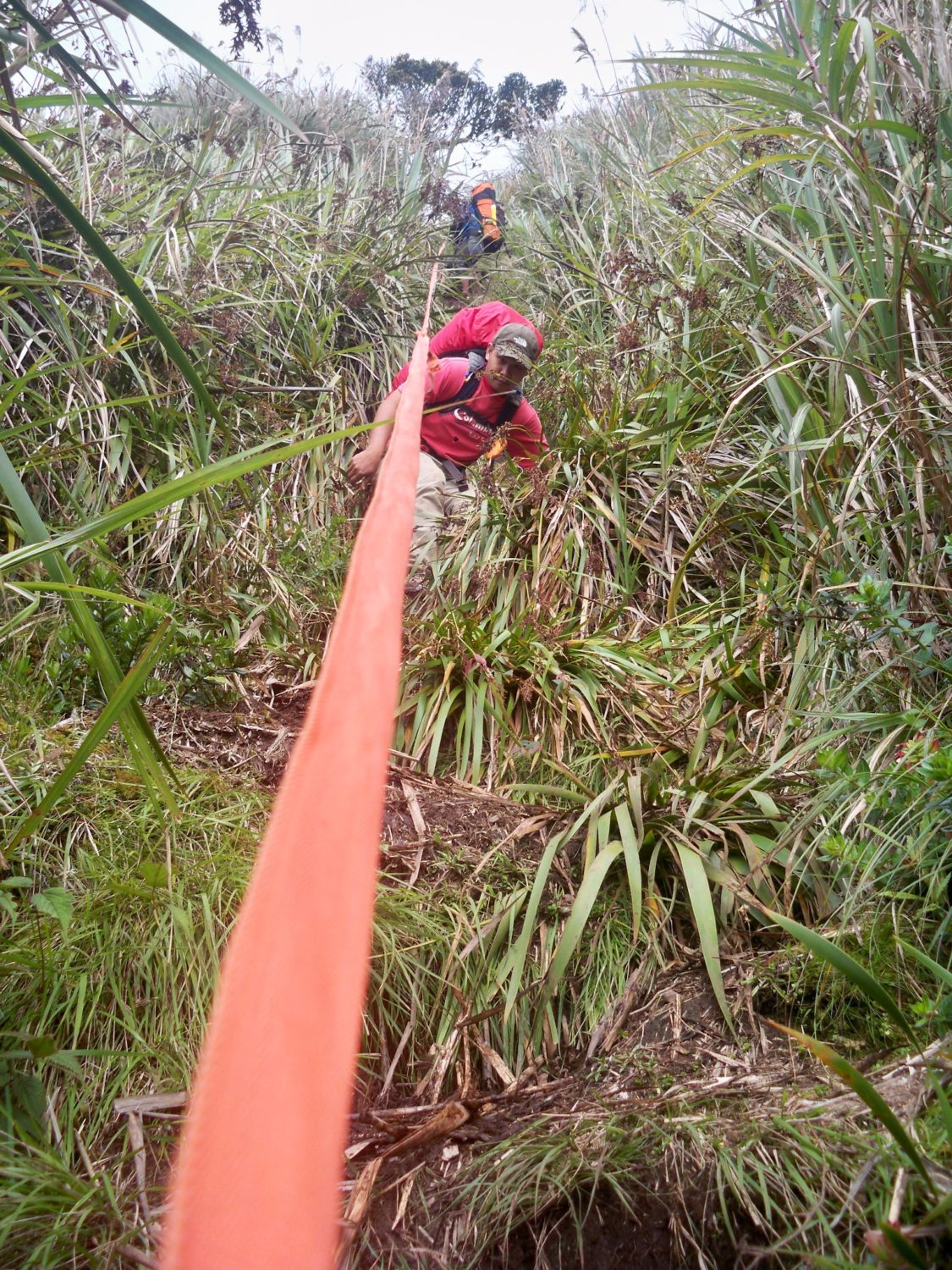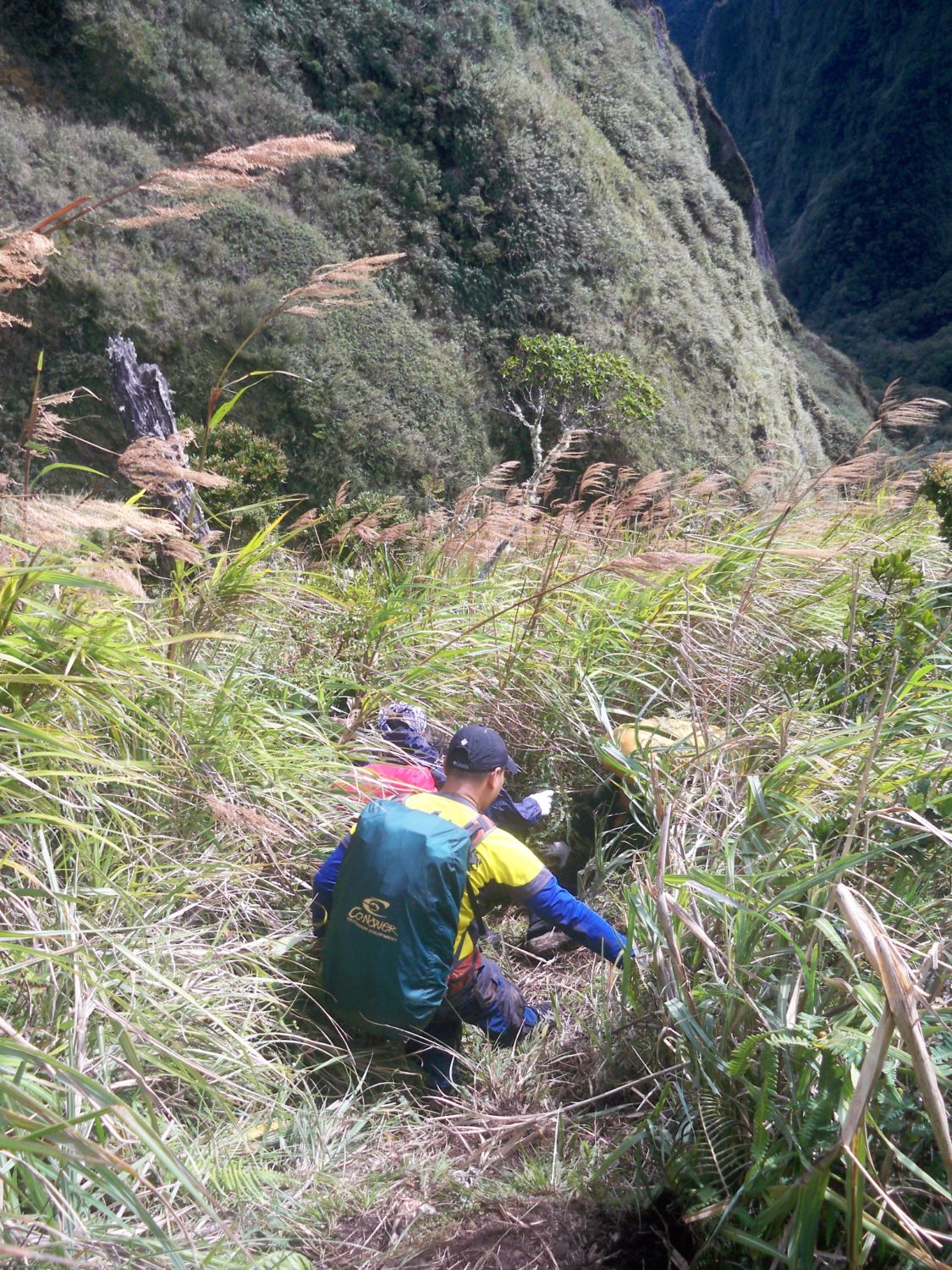 The campsite was magical. This is still the most beautiful, comfortable and perfect campsite in my mountain experience. It's thickly covered with moss like you're in a fairy tale movie with elves, flying fairies, and all the imaginative creatures.  After dinner, we shared a small bottle of strawberry wine then taps.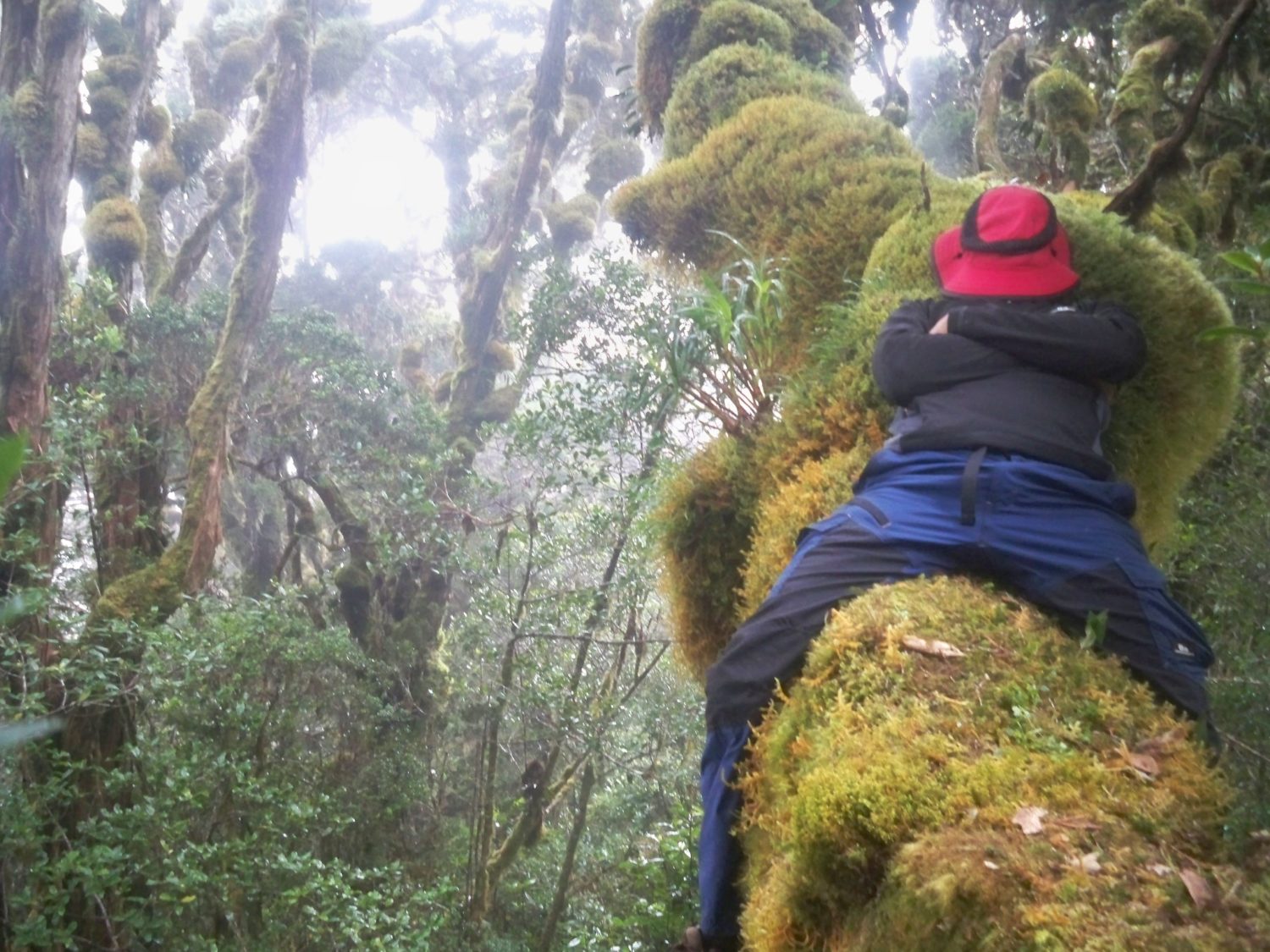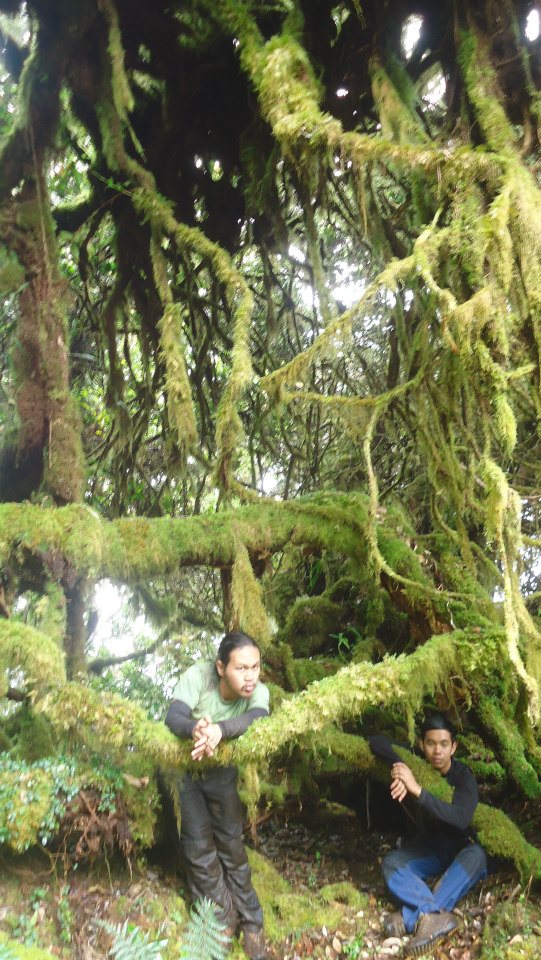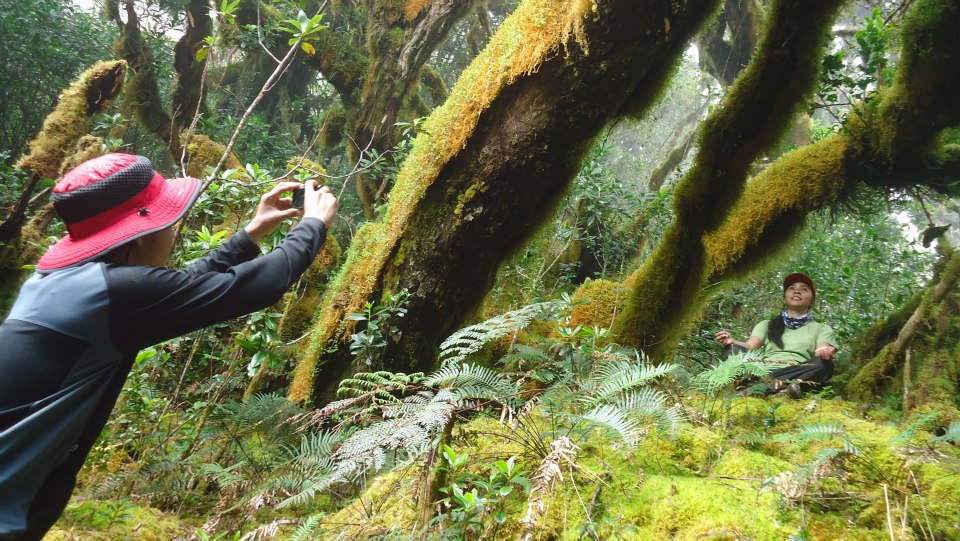 Day 3. Descend.
After light breakfast and decamp, we slowly descend from the campsite at 0945H. It was raining and cold. My knees were weak and I was soaked. The cold gradually absorbs to my bones and mind you, what I was thinking was just to go down and change dry clothes. It was 1300H when I got to the rendezvous area. Some of the participants were already there chilling with a cold soda on their hands.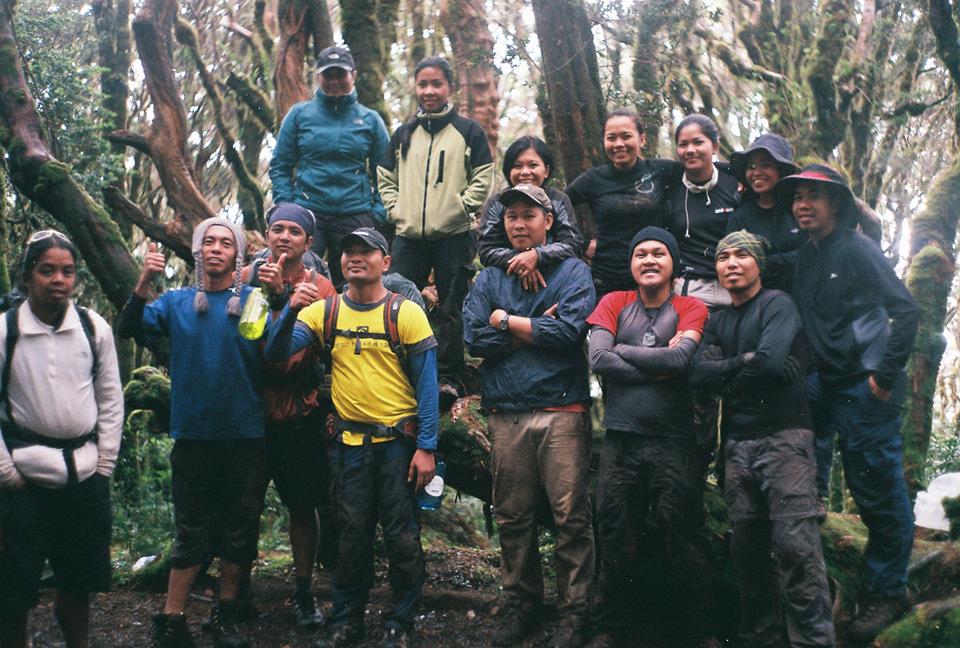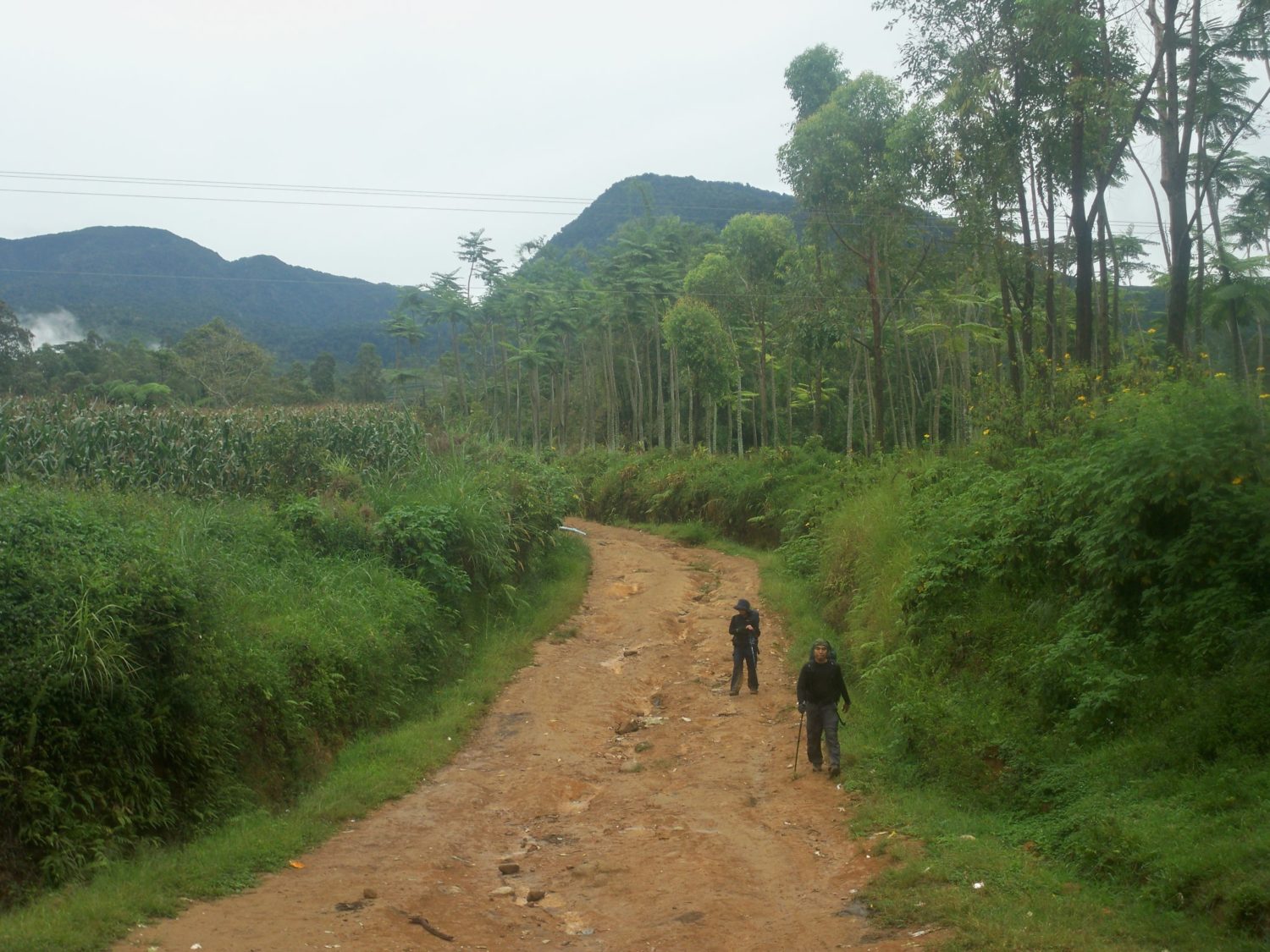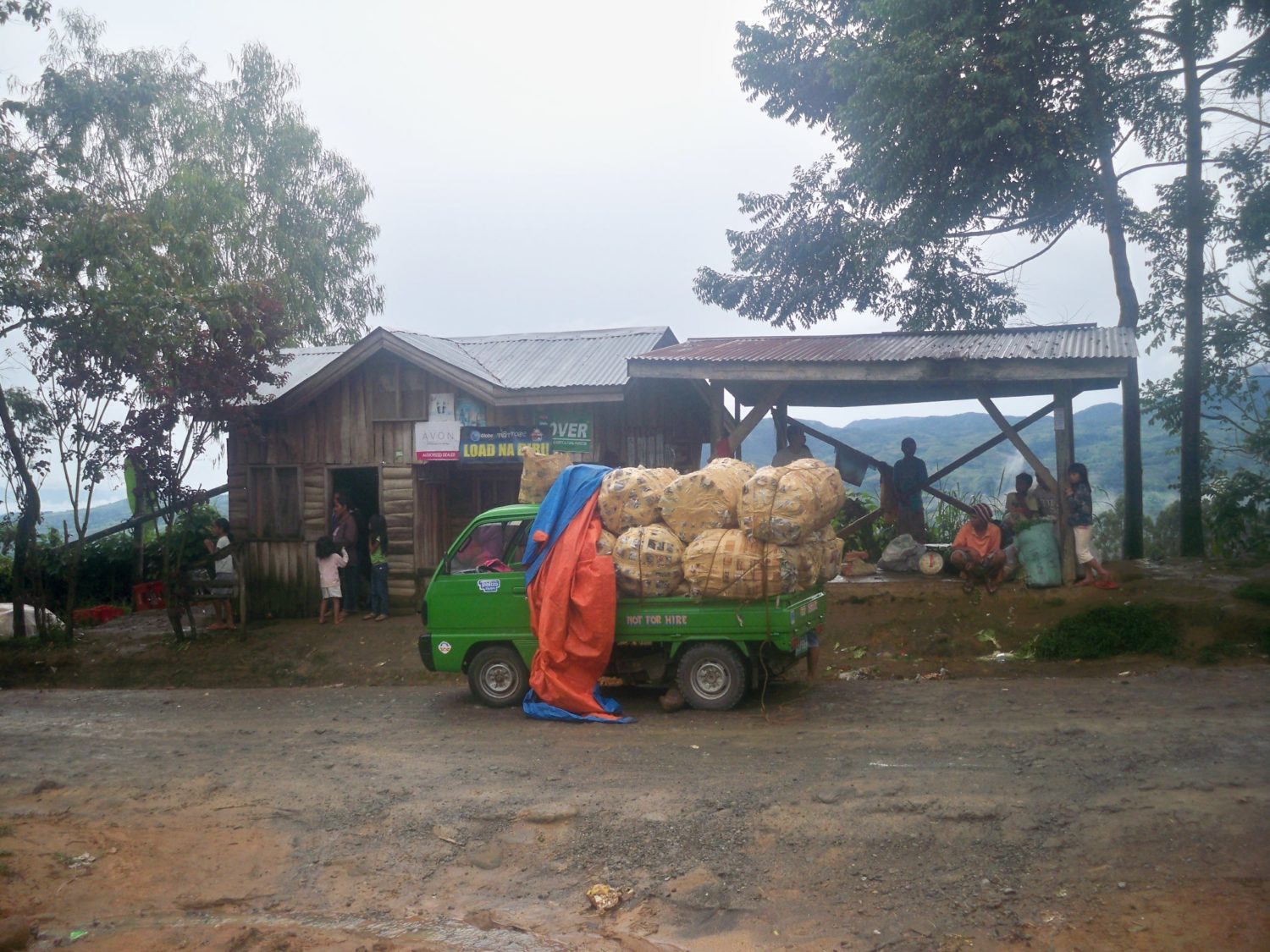 It was an extraordinary feeling when I changed dry clothes. While waiting for others, I took time to go down and look at the beautiful broccoli farm and bought 4 kilos of freshly-picked vegetable for 80.00 Php.
The best part of this climb when we were all loaded in a small multicab going back to Malaybalay. A big cooler of beer and soda were enjoyed along the way. We got easily tipsy halfway of the trip. Our guide was really drunk after 2 bottles of San Miguel Lights.