My last climb in the Philippines prior to moving to Morocco. It was a quick decision and was never really planned but we made it. Originally, we just wanted to chill around Manila, have a cold bottle of beer but we ended our conversation in this pristine mountain.  Few days after, we found ourselves sleepy inside the bus when it left at the Cubao Terminal and arrived in the morning in Bayombong full of energy and excitement. After all, this will be our despedida (farewell event before a trip) with my good friends and we don't know when will be our next reunion in the mountains.
Mt. Ugo is a popular hiking destination among serious hikers and nature lovers. At a towering height of 2220masl, it offers panoramic views of Cordillera ranges, gorgeous pine trails, exotic flora and fauna, highland villages and stunning open trails that will surely captivate your heart. I was in love with this mountain and I'm pretty sure I will be back here someday.
First Day Ascent (July 28, 2018)
From Bayombong in Nueva Vizcaya, we took a van to Kayapa which will be our starting point. Registered and paid at the Municipal Hall, had a small lunch and started the trek at 0825H. Starting from the concrete pavement and slowly approaching to the grassland passing by some broccoli and cabbage fields, we rested several times and enjoyed hard-boiled eggs and hopia (local Filipino pastry). Along the trails, I was tempted to pick some passion fruit joyfully swinging on the bush. Several groups had advanced and it was a total silence among us continuing a closed trail until we reached the first refreshment area in Indupit Village at 1000H. We enjoyed our naturally-cooled soft drinks and continued the trail until reaching  Domolpos village where we bought some snacks and cold beers. After 1-hour of foggy, bit muddy and rocky trails, we reached the last refreshment site at the boundary of Nueva Vizcaya and Benguet where we enjoyed freshly brewed coffee and a small break. After less than an hour of open trails, we reached the last water source where we need to fill our water bottles for the final ascent to the campsite. Small red and yellow crabs swarming around the spring. I wonder if they are edible. In less than 15 minutes, we reached the last store selling anything from camping essentials such as butane, organic fruits and vegetables, and some basic food items such as rice. We loved the sweet bananas grown and harvested organically. The rain started to pour and we prepared ourselves for a wet trek. After wearing our jackets, the rain stopped so we have to remove our jackets. This part going to the summit was really steep and I can hear my heart beating so fast like I'm having tachycardia. But that final push wasn't really that long. It took us less than an hour. You just have to continue until the wooden fence then that's it! The gorgeous grassy and comfortable campsite!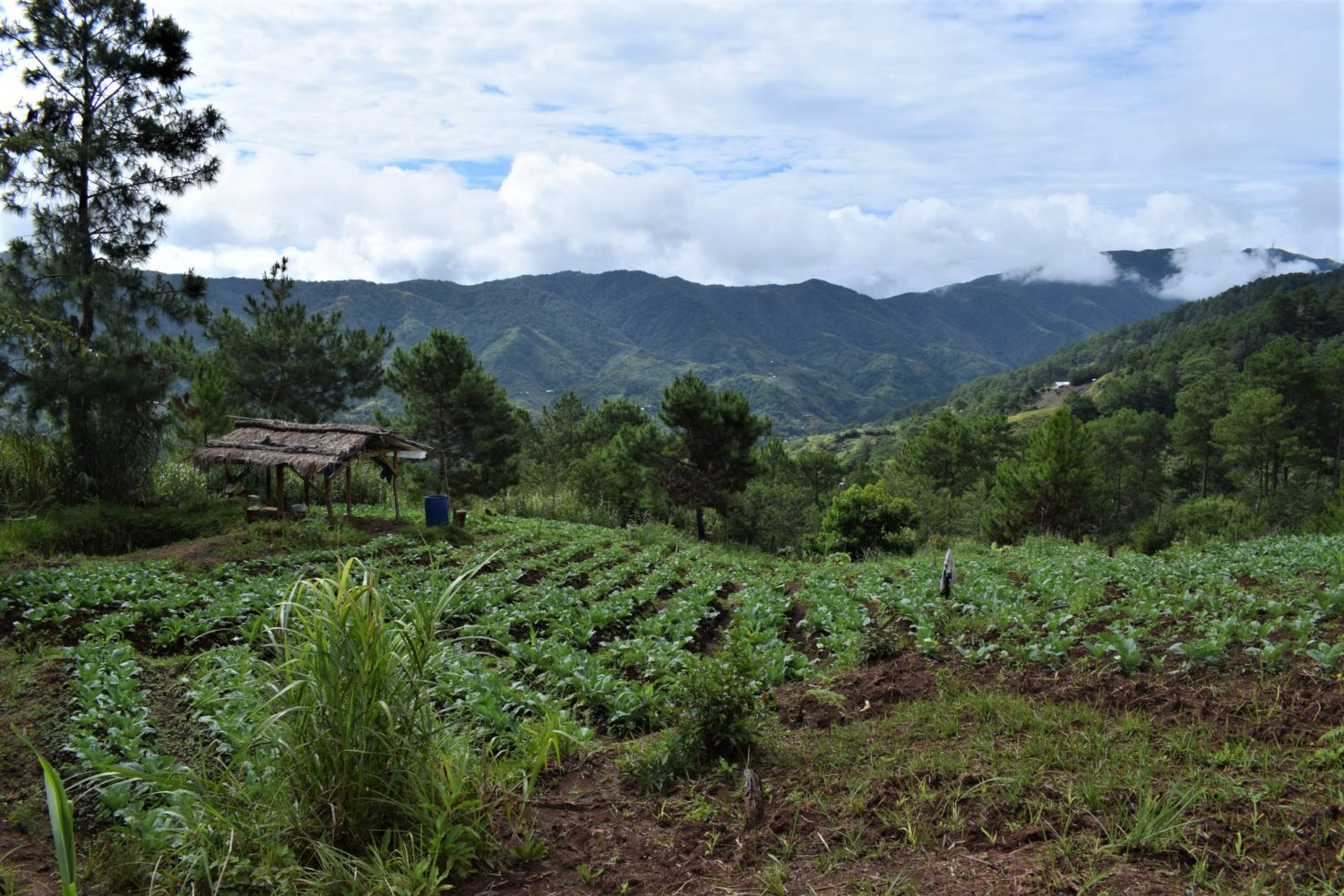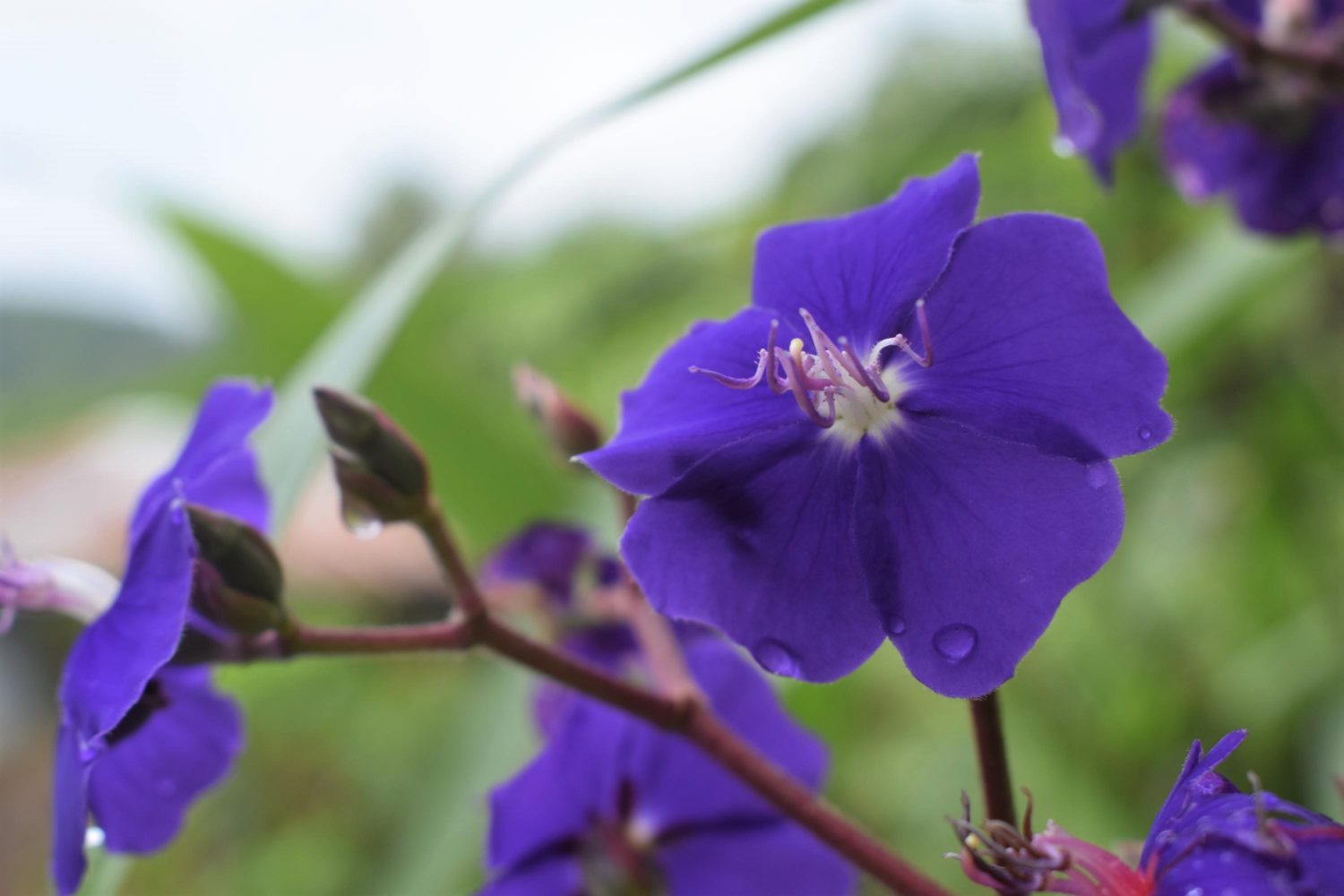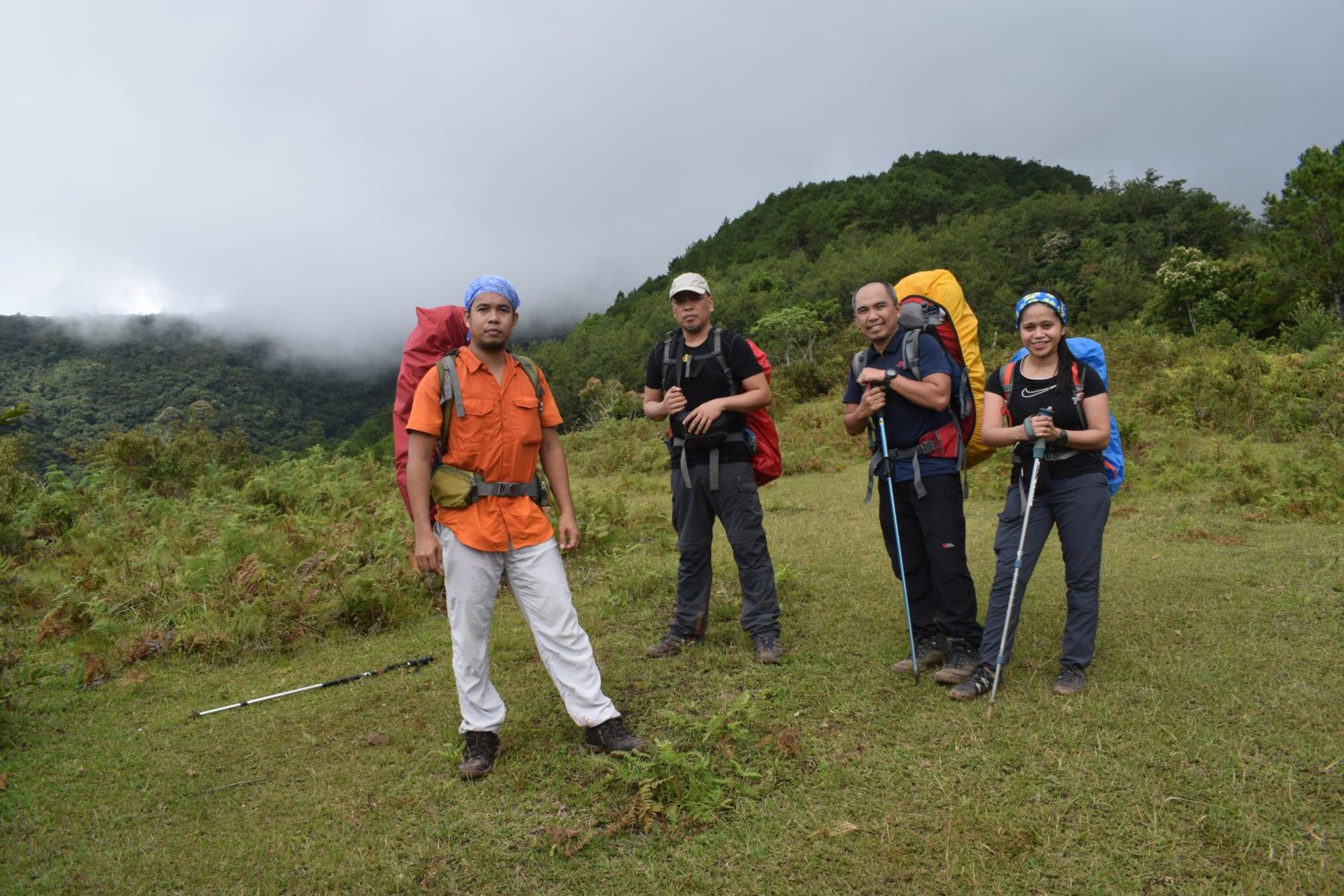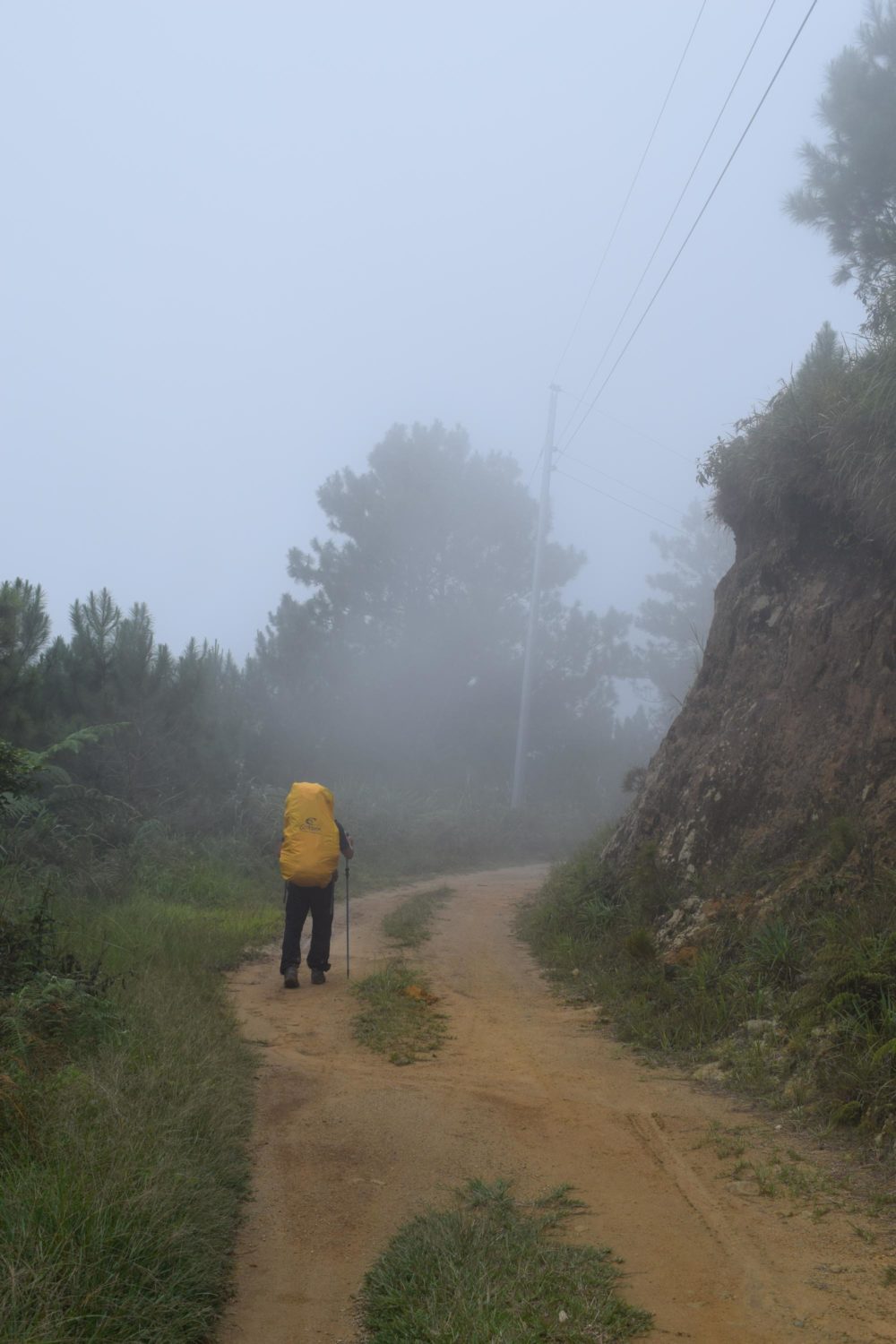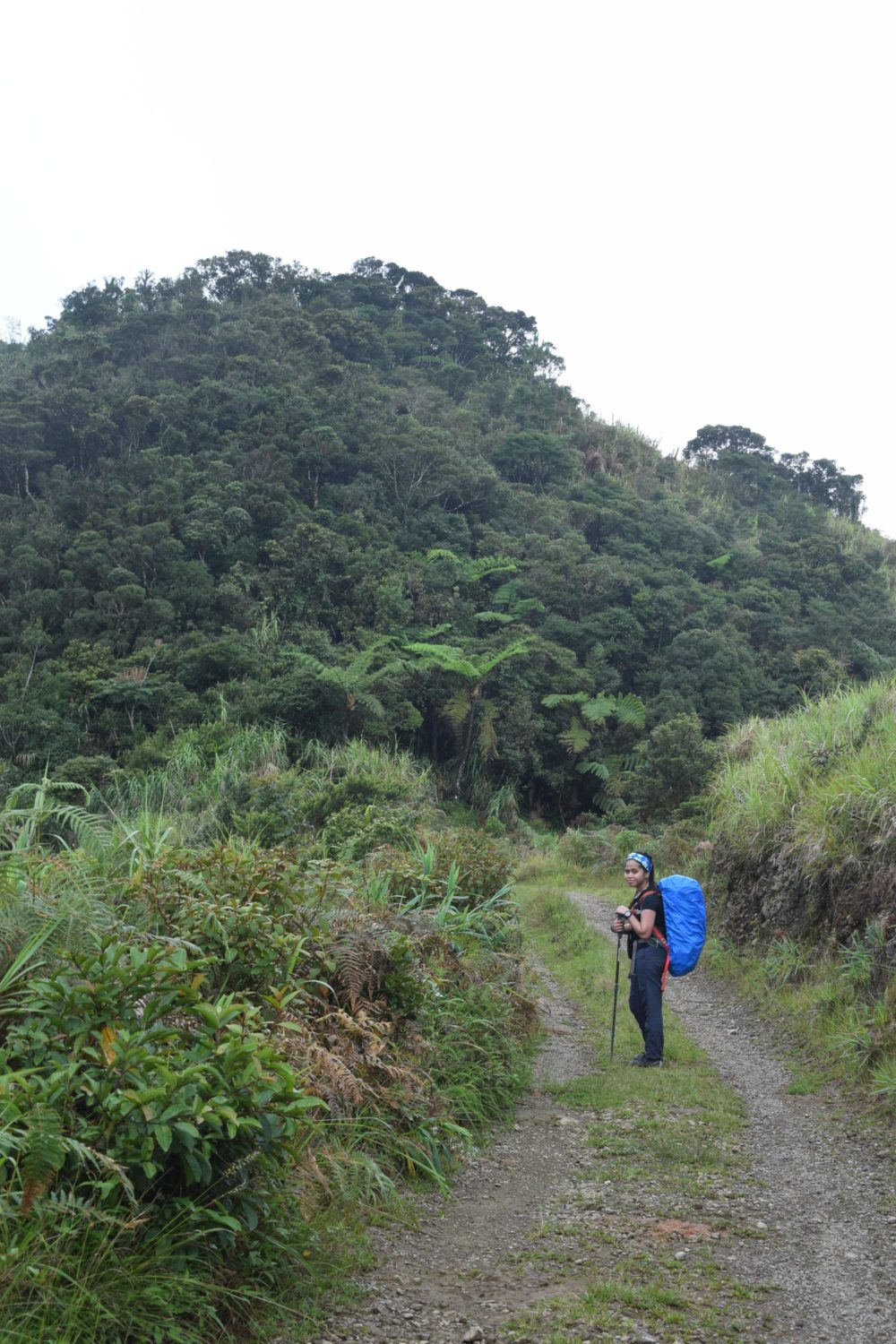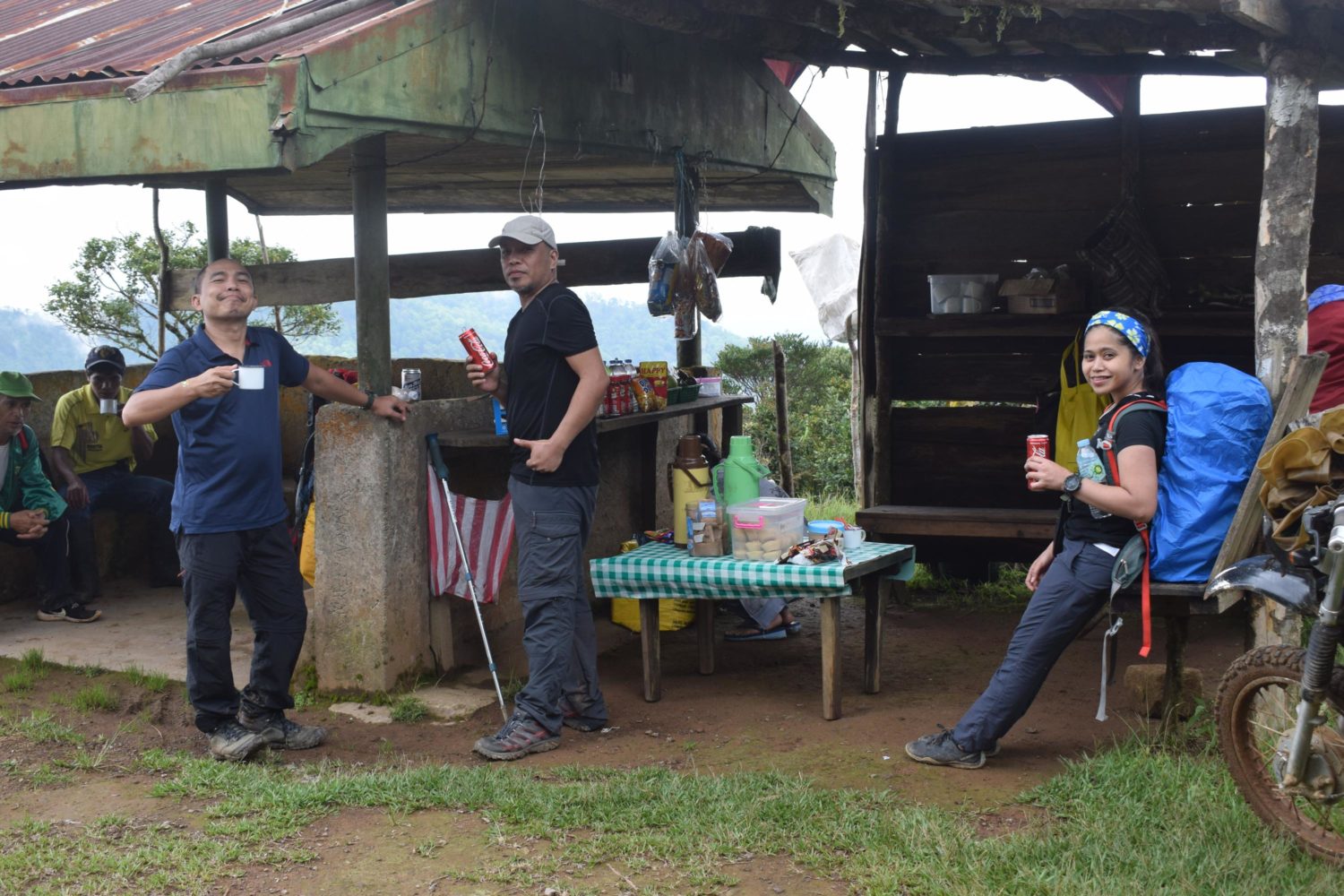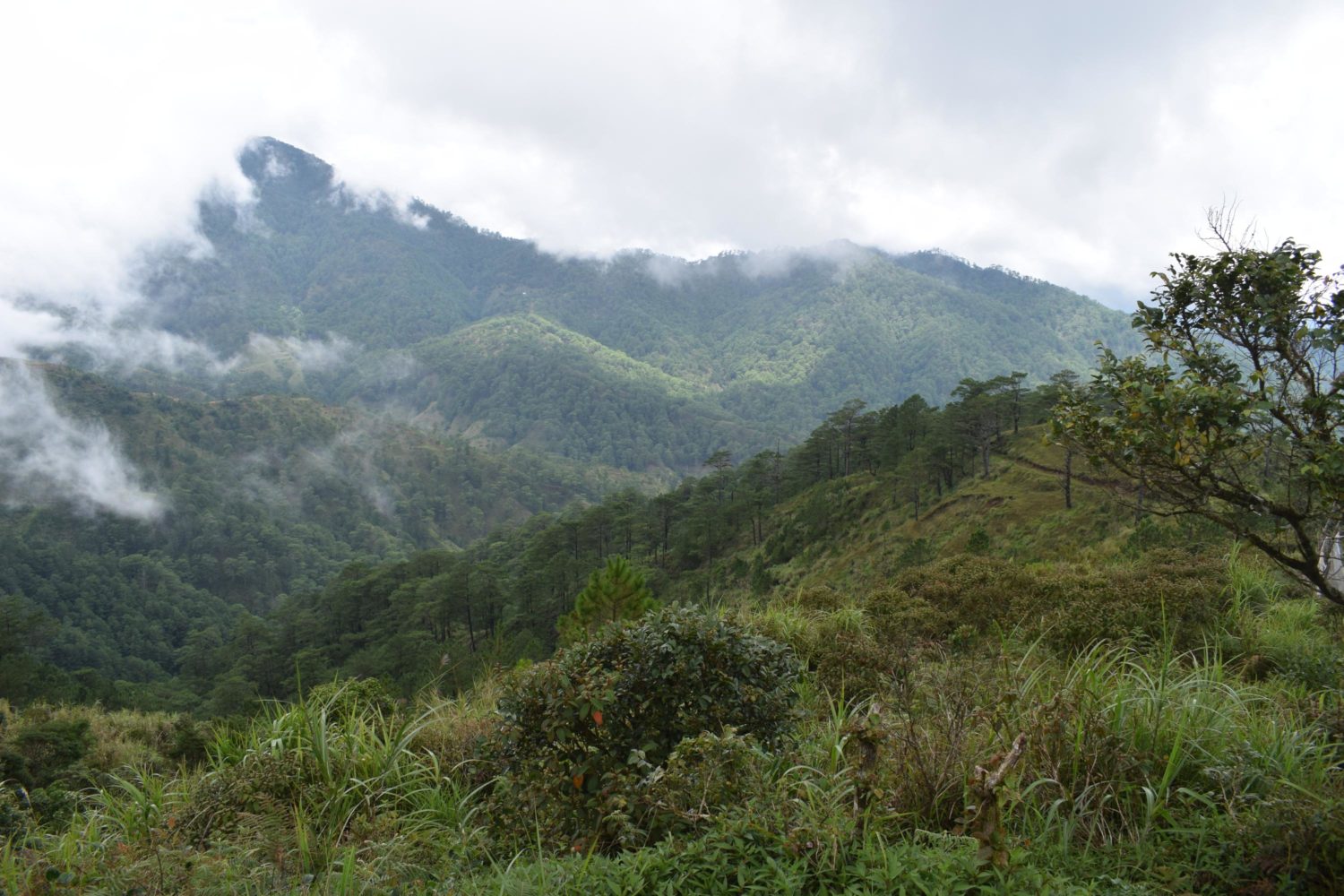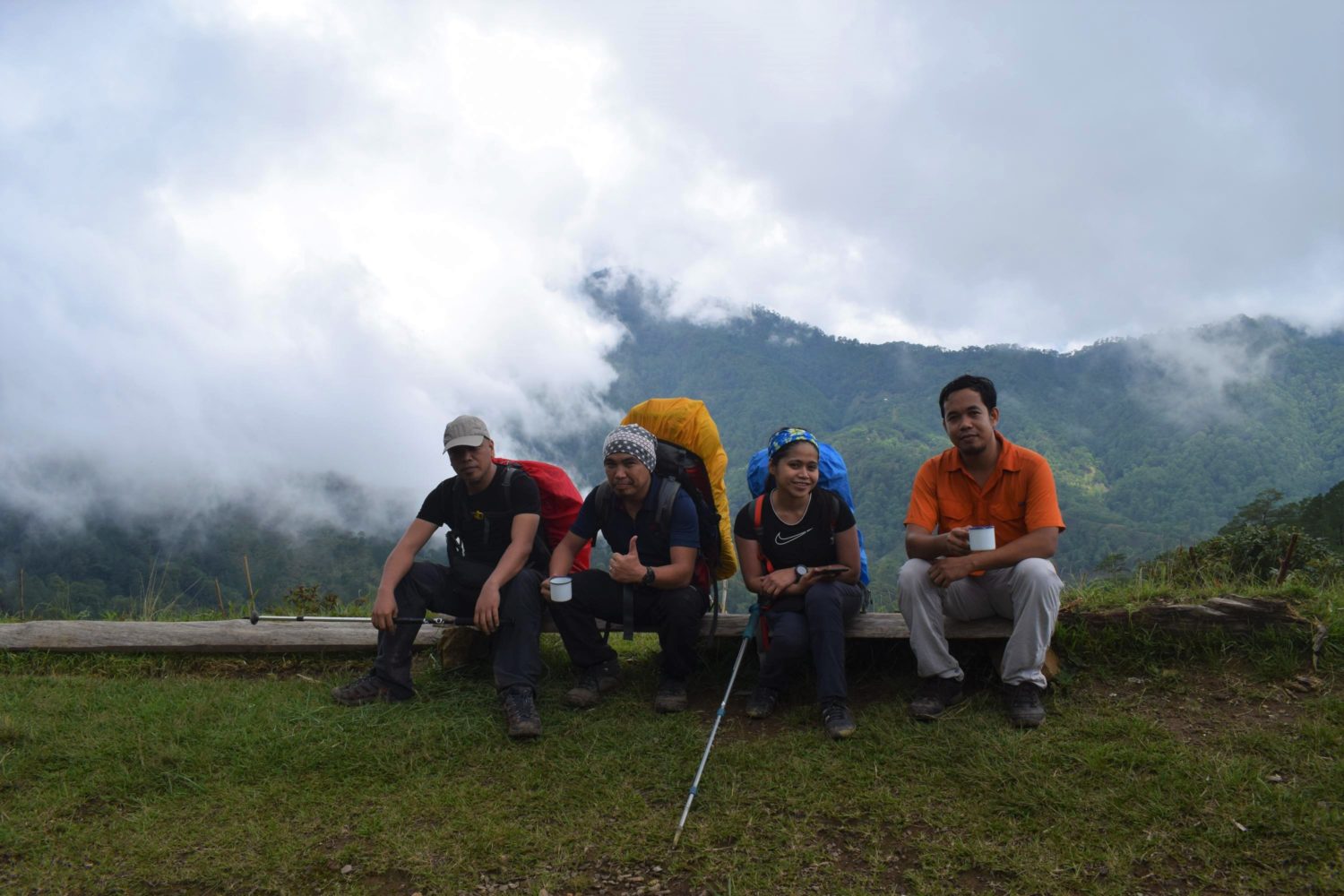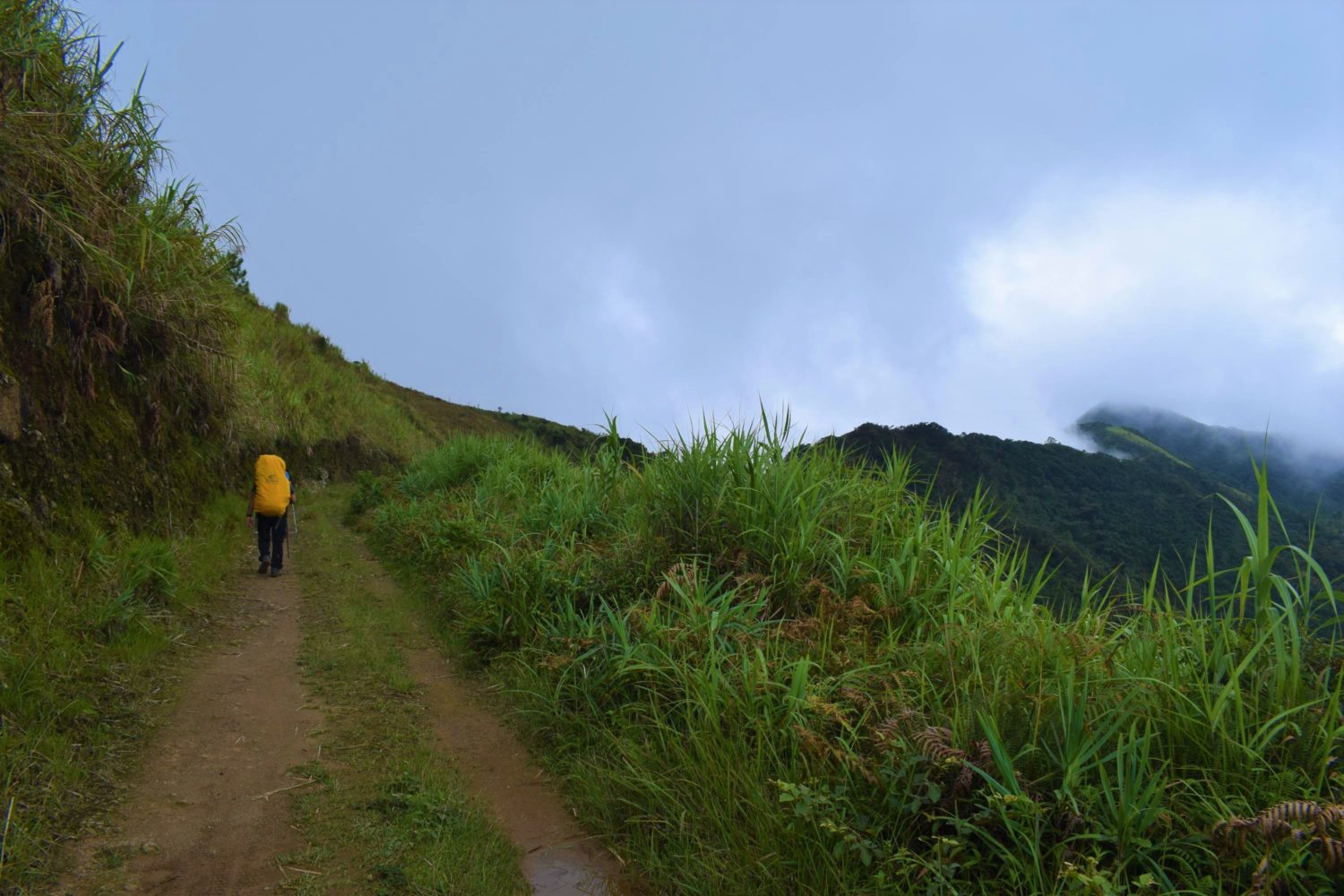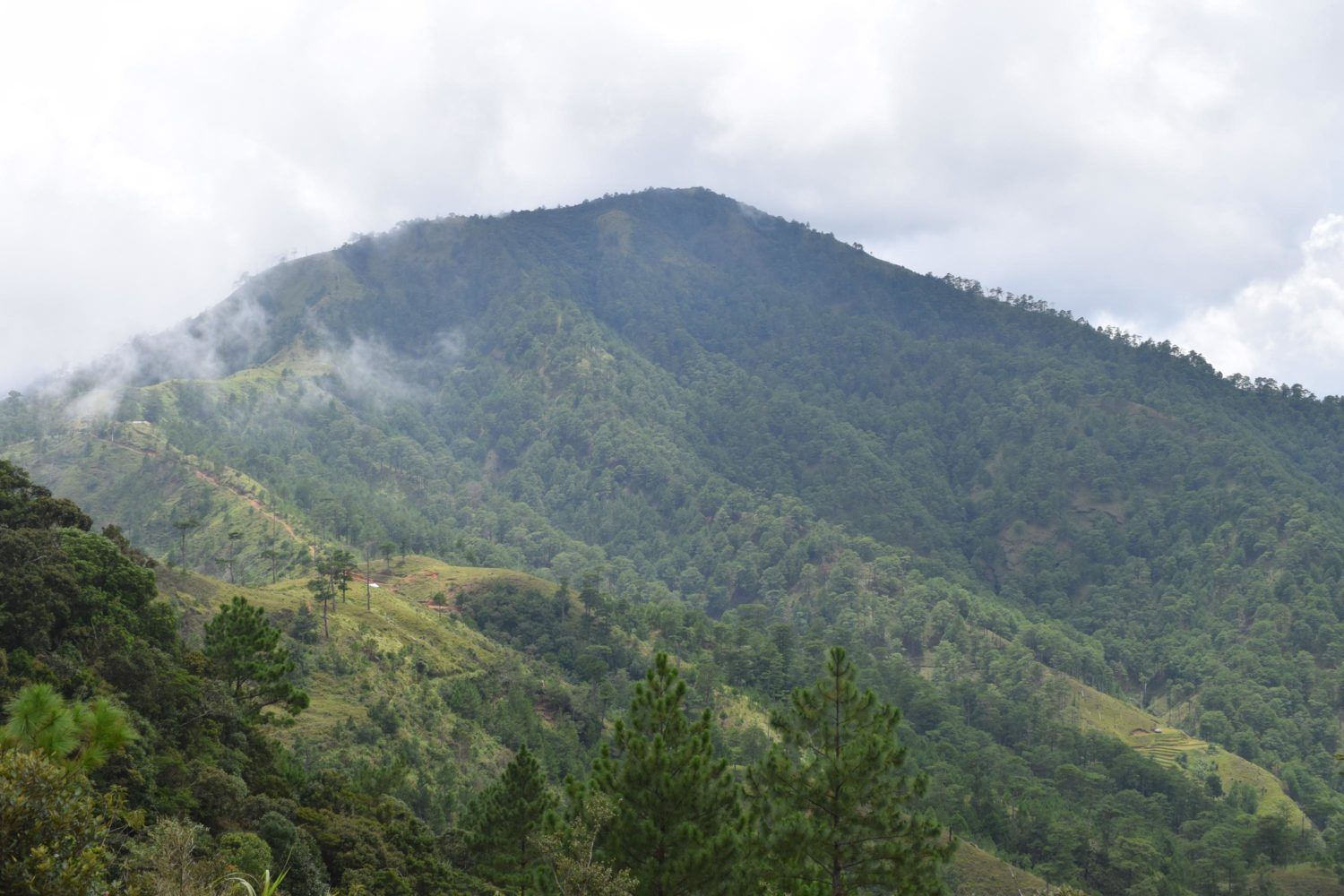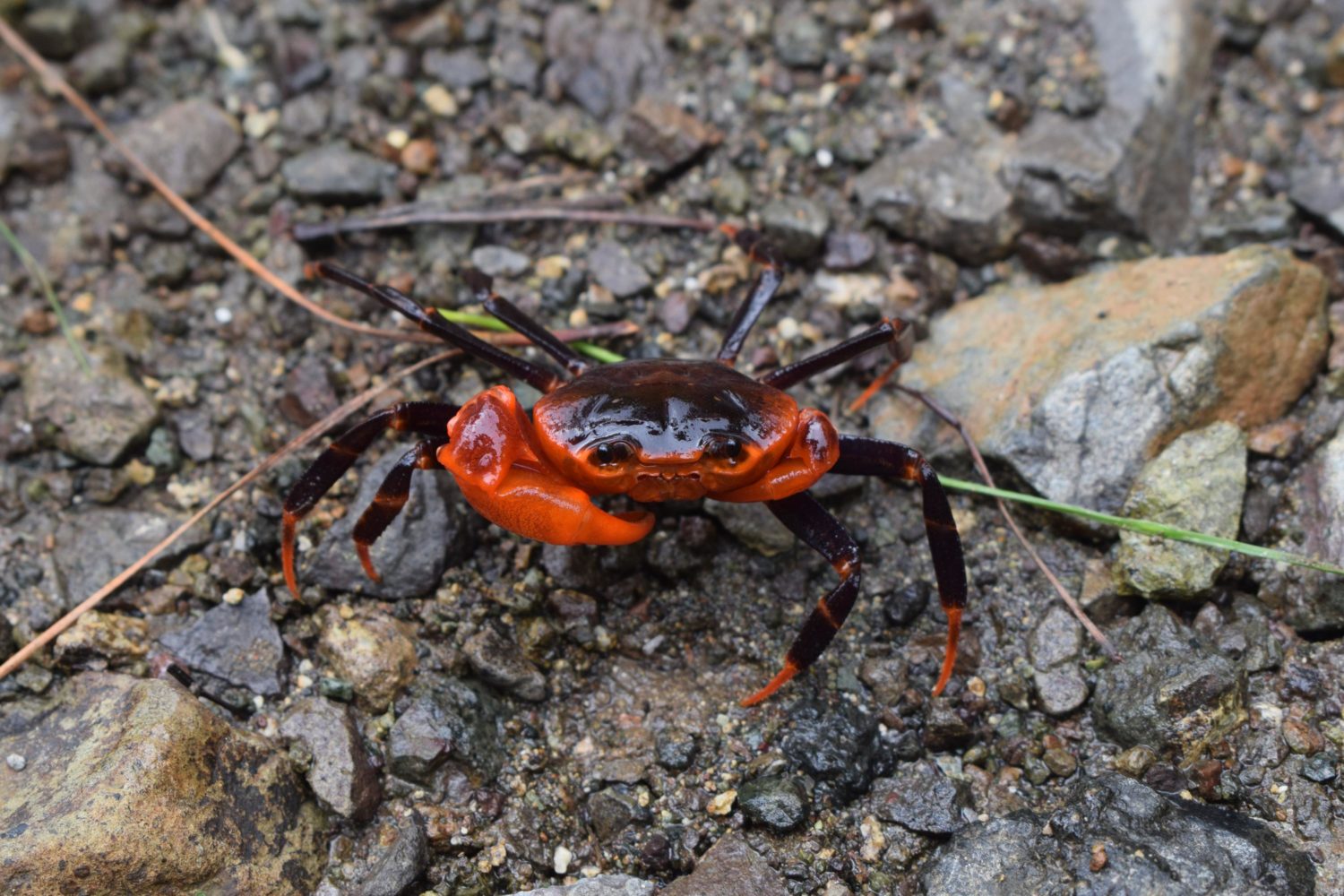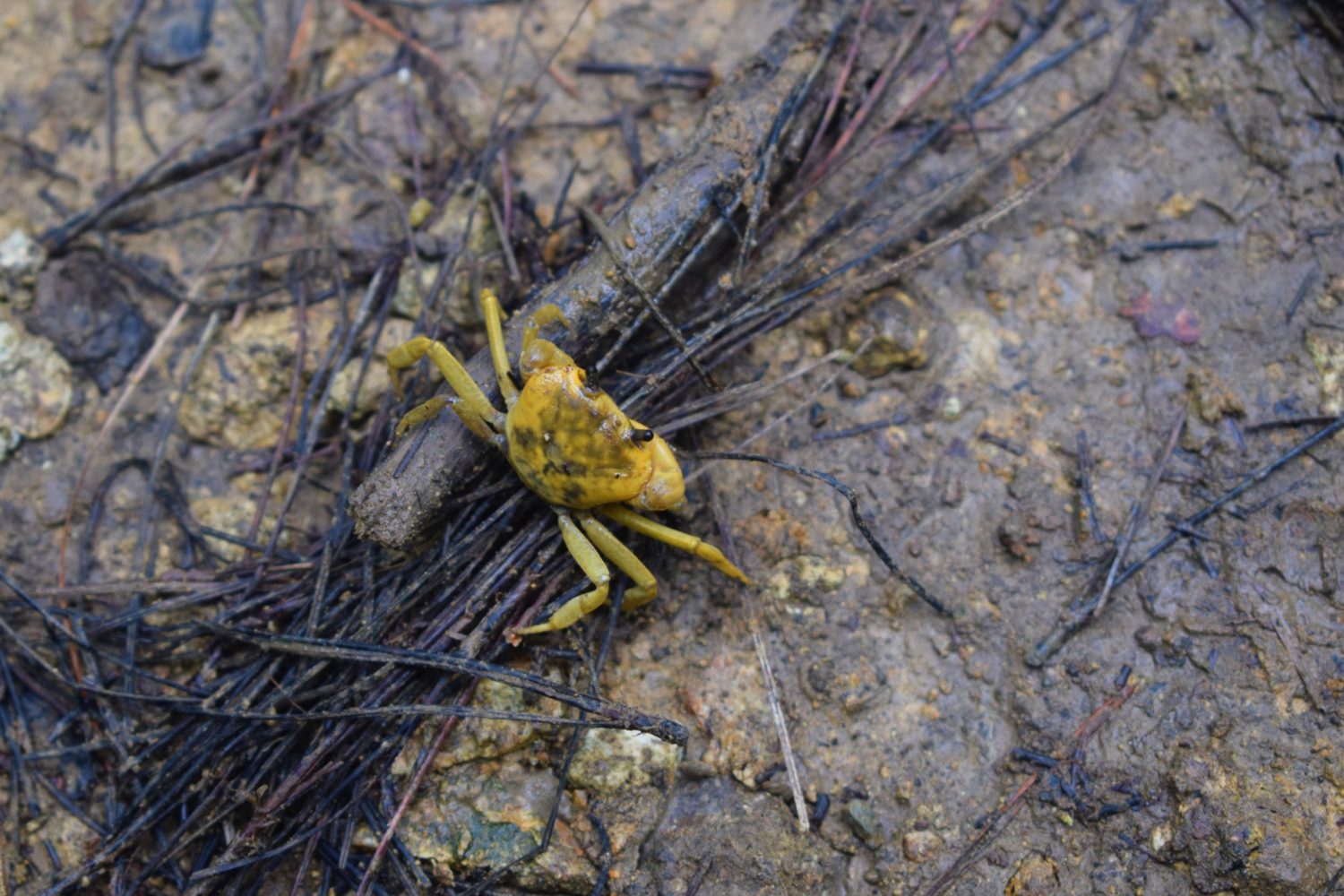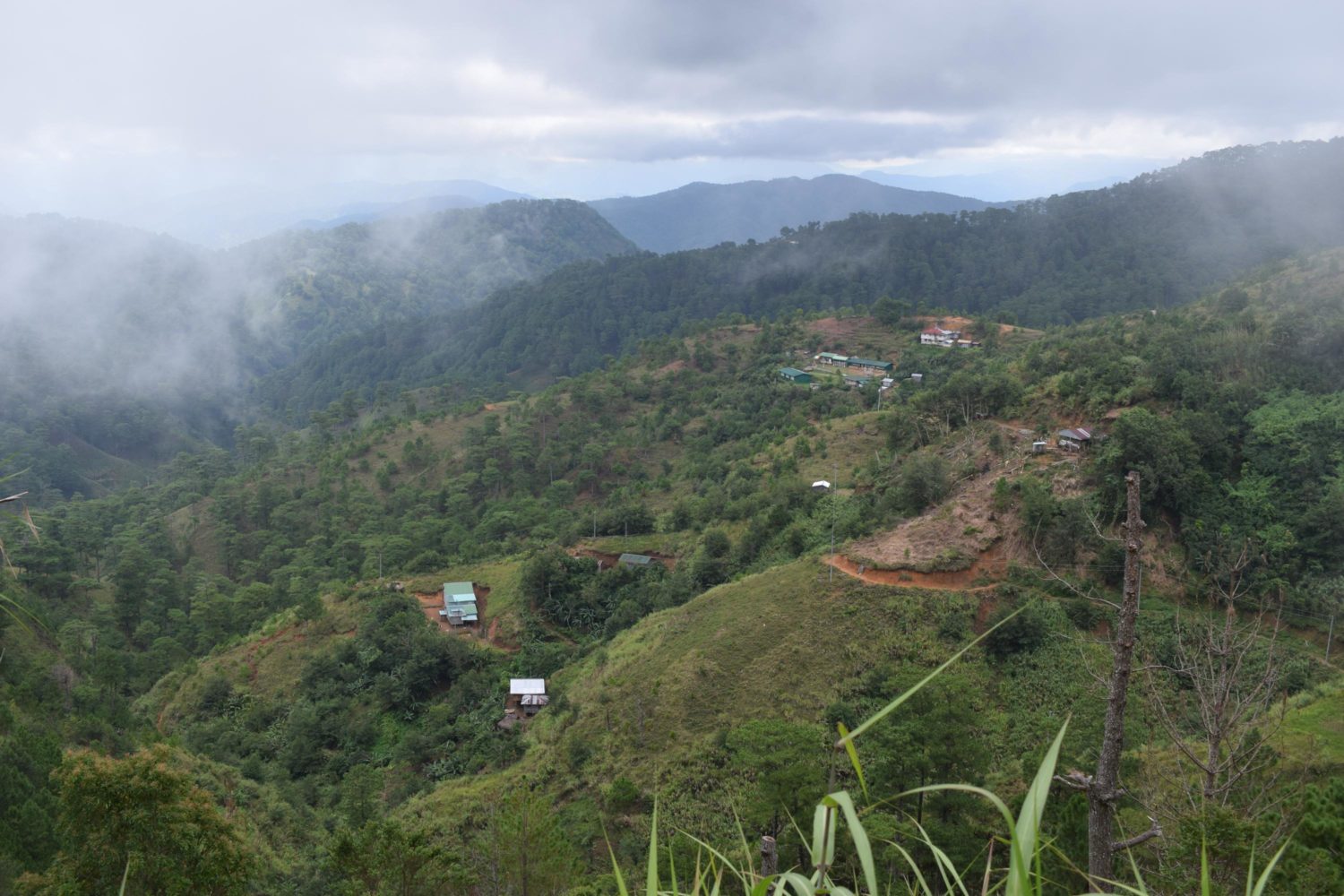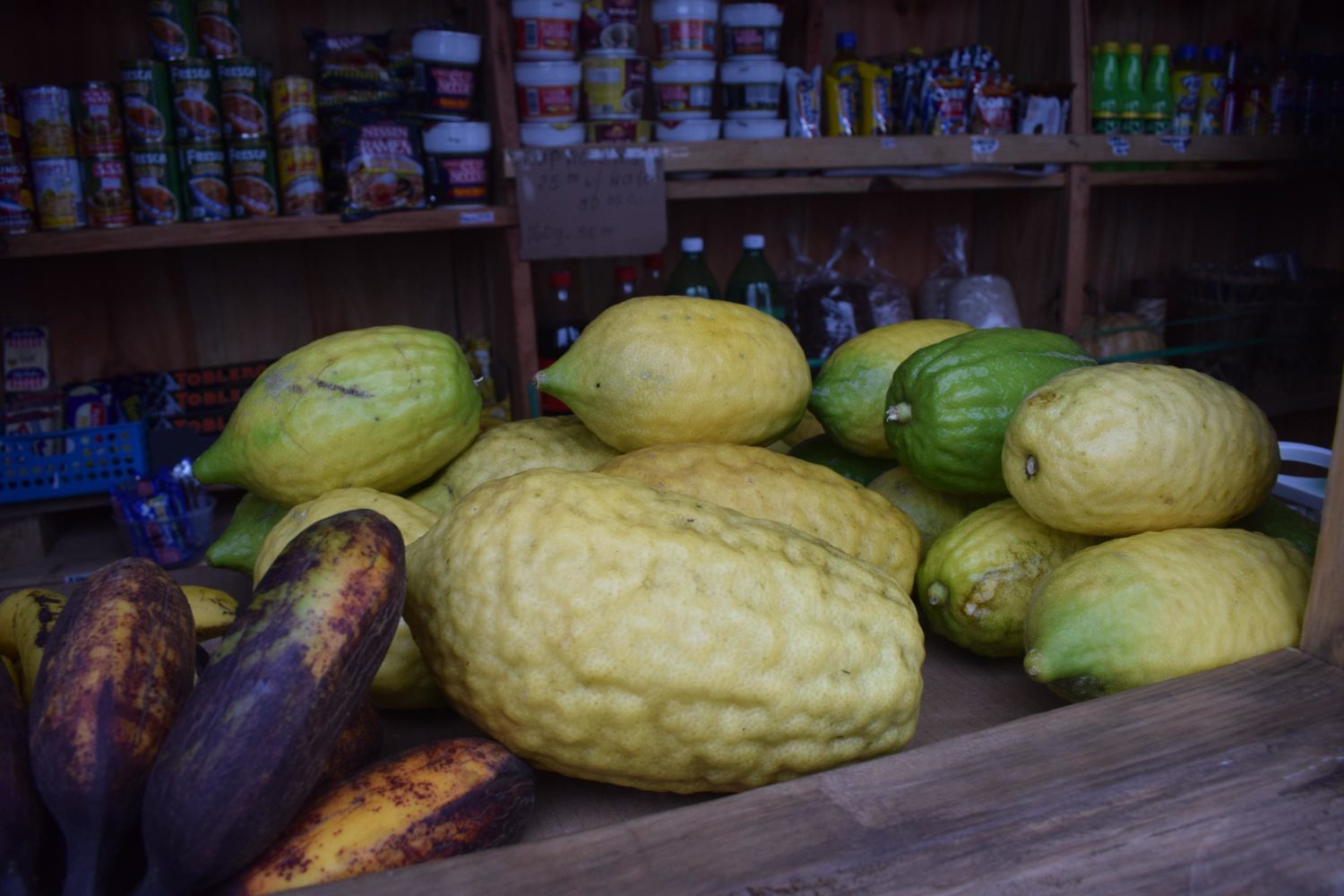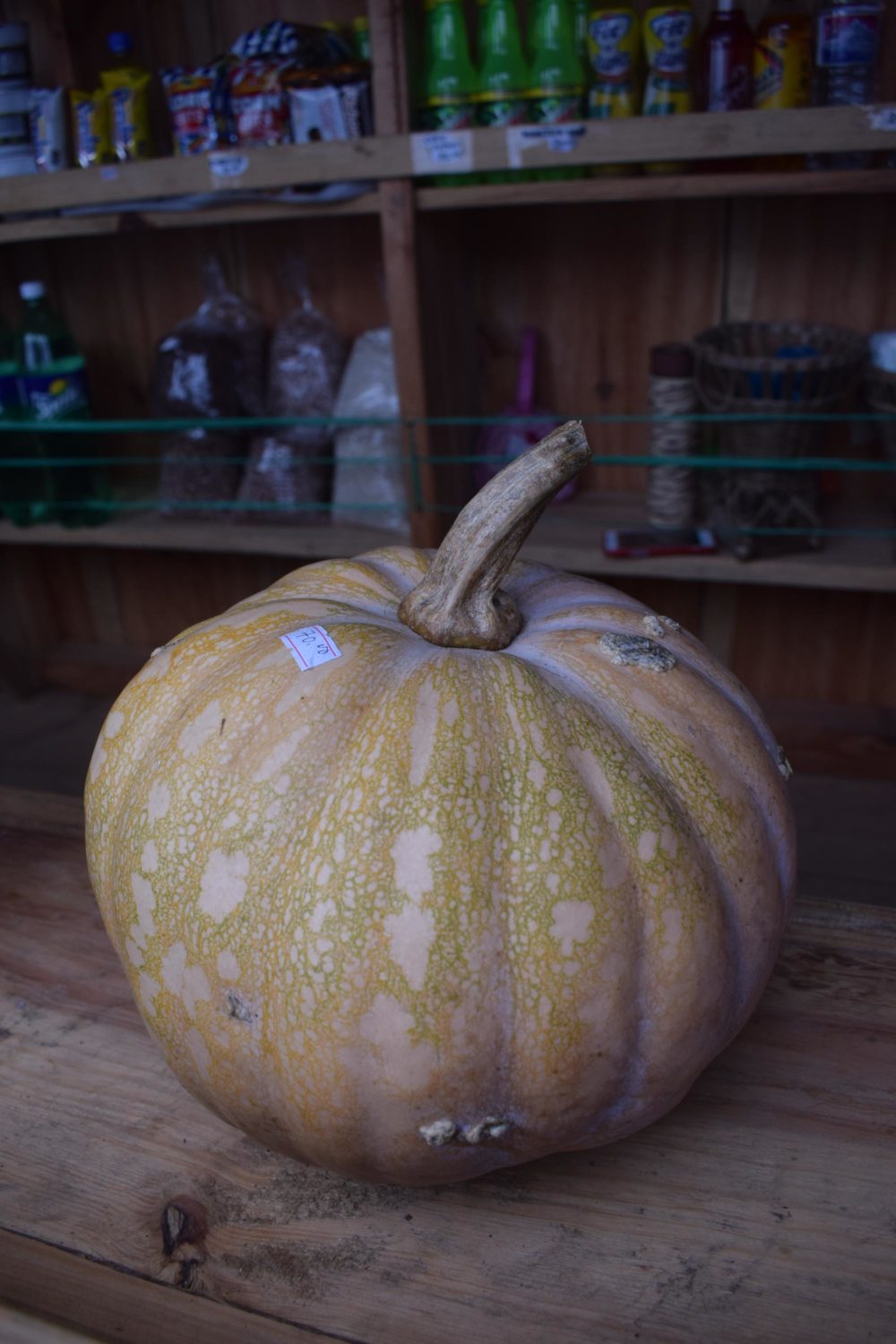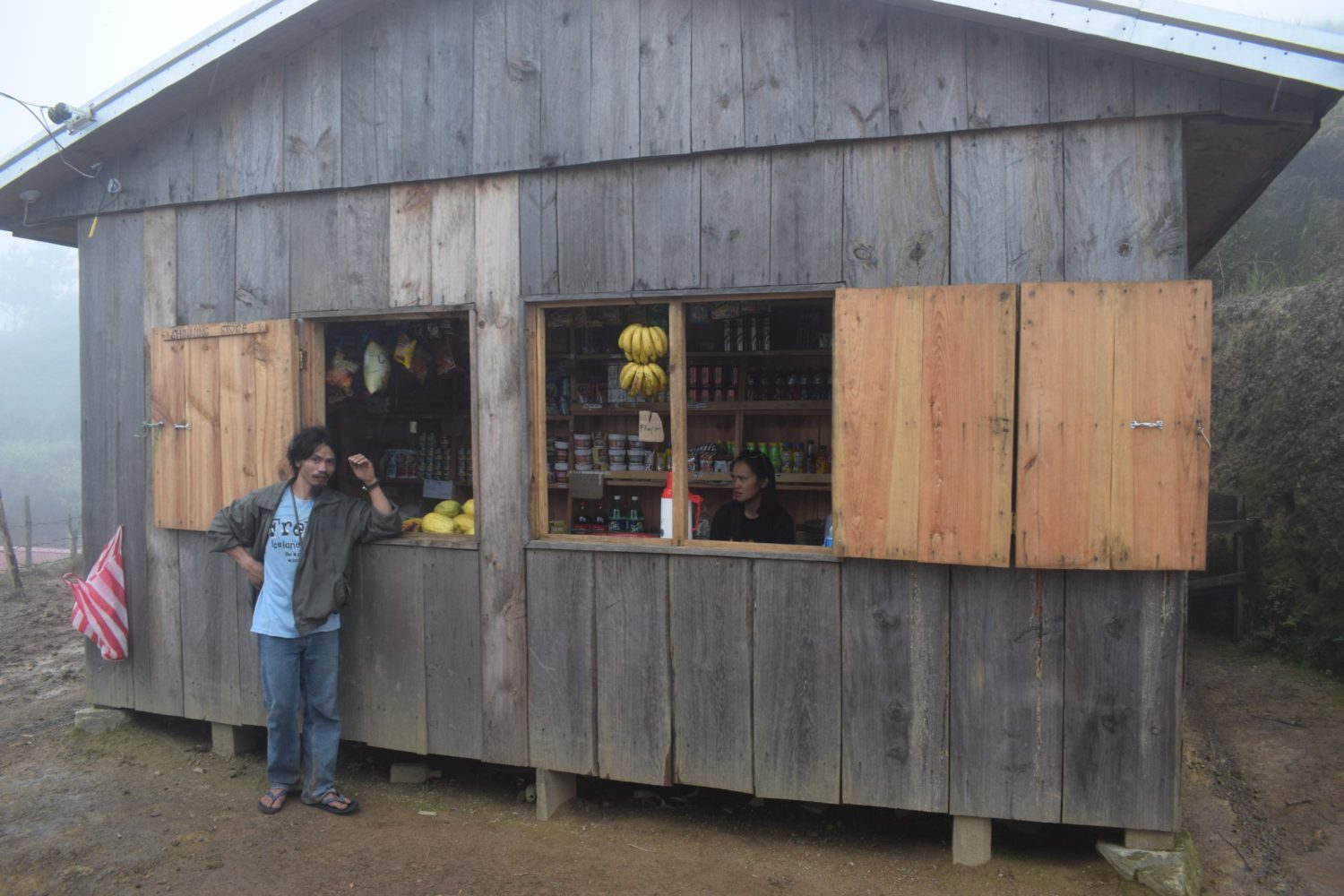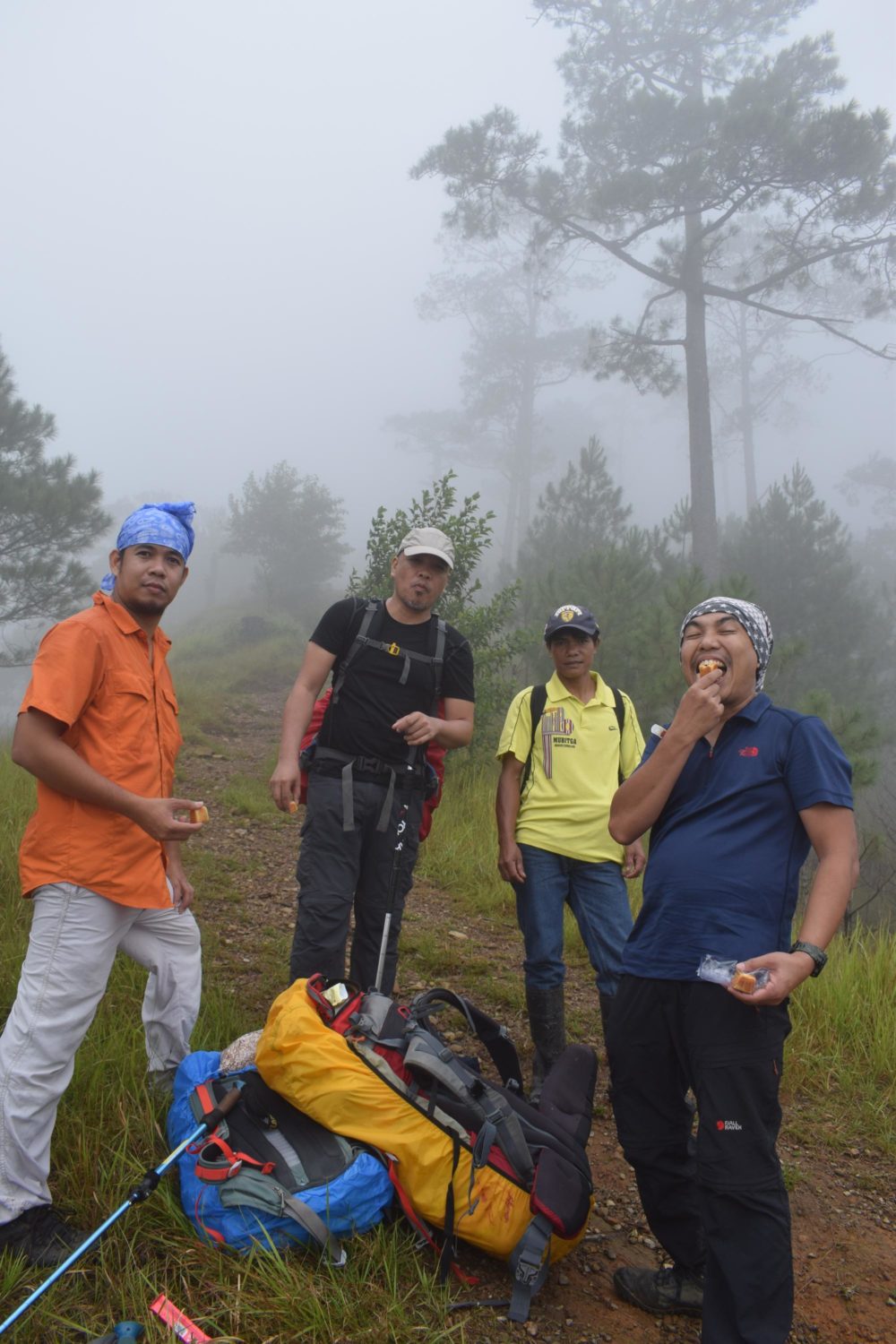 At the Campsite
We felt that the rain was coming so we hurriedly pitched our tents and after 1 minute, the big rain poured. We enjoyed the luxury of being inside our tent wrapped with our sleeping bags while hearing the approaching group. I opened my vestibule a little bit and offered help to them and so I came out of my cozy tent. After pitching the mess tent, I came back to my tent and gathered all the food for dinner then suddenly we heard a scream from one of the campers. We discovered that he was having mild hypothermia. We did some first aid and he recovered. The night passed by with a good meal prepared by my good friend Ira and shared 2 bottles of tequila with the group. The temperature was just perfect and occasional raindrops for the whole night.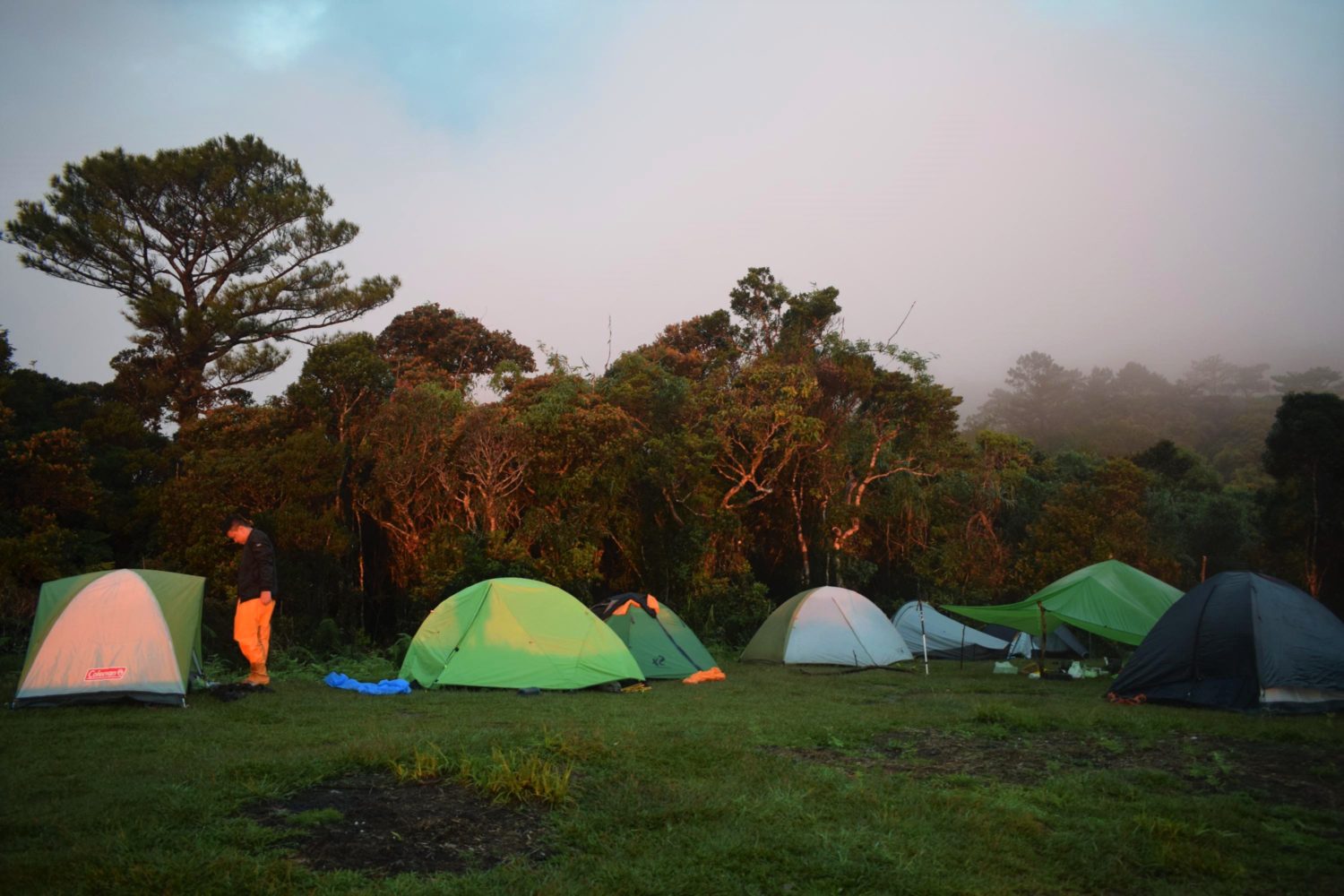 Second Day Descent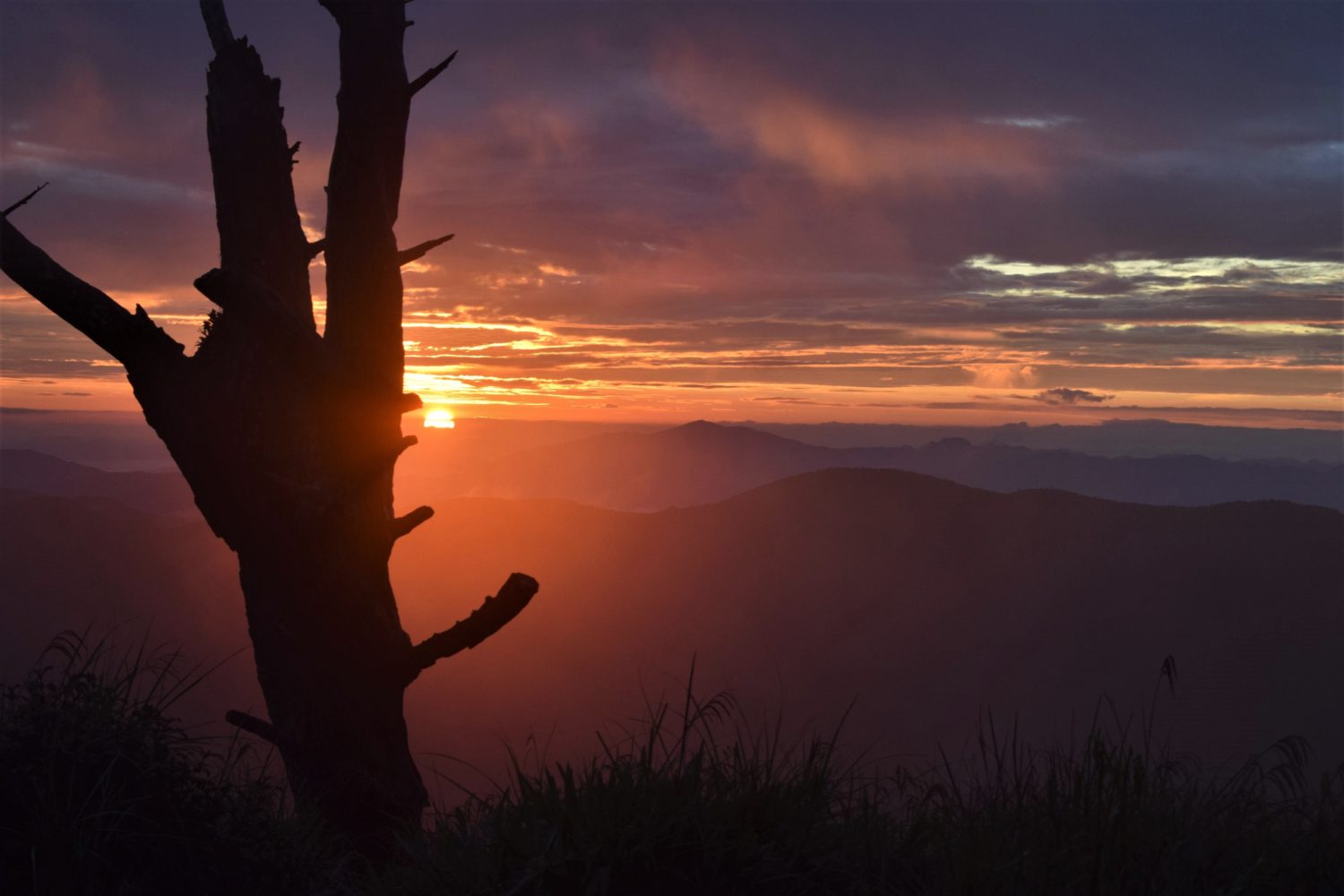 I was expecting a good sunrise after the night of raining and never failed with my expectation. The sudden twist of colors from light yellow to dark orange and finally to full daylight was so fast. After we partake a simple breakfast, we decamped and started the summit assault. In less than 20 minutes, we reached the summit marker and found some memorial stone of the Philippine Airlines flight PR 206 crash victims in Mt. Ugo on June 26, 1987. All 50 passengers including the crew perished.  It was so hot and the sun was in full blast. But the pine trails was so refreshing and I made few stops to enjoy my water break. From the summit to the exit point, we endured more than 7 hours of walk. The best part was the pine trails and some portions of the trails with abundant mountain tea plants. Passing by rice paddies at Lusod Village. At 1600H, we loaded to a small truck to the Itogon Hanging Bridge where our hired van was waiting for us. Before heading to Baguio for dinner, we paid the environmental fee at Tinongdan.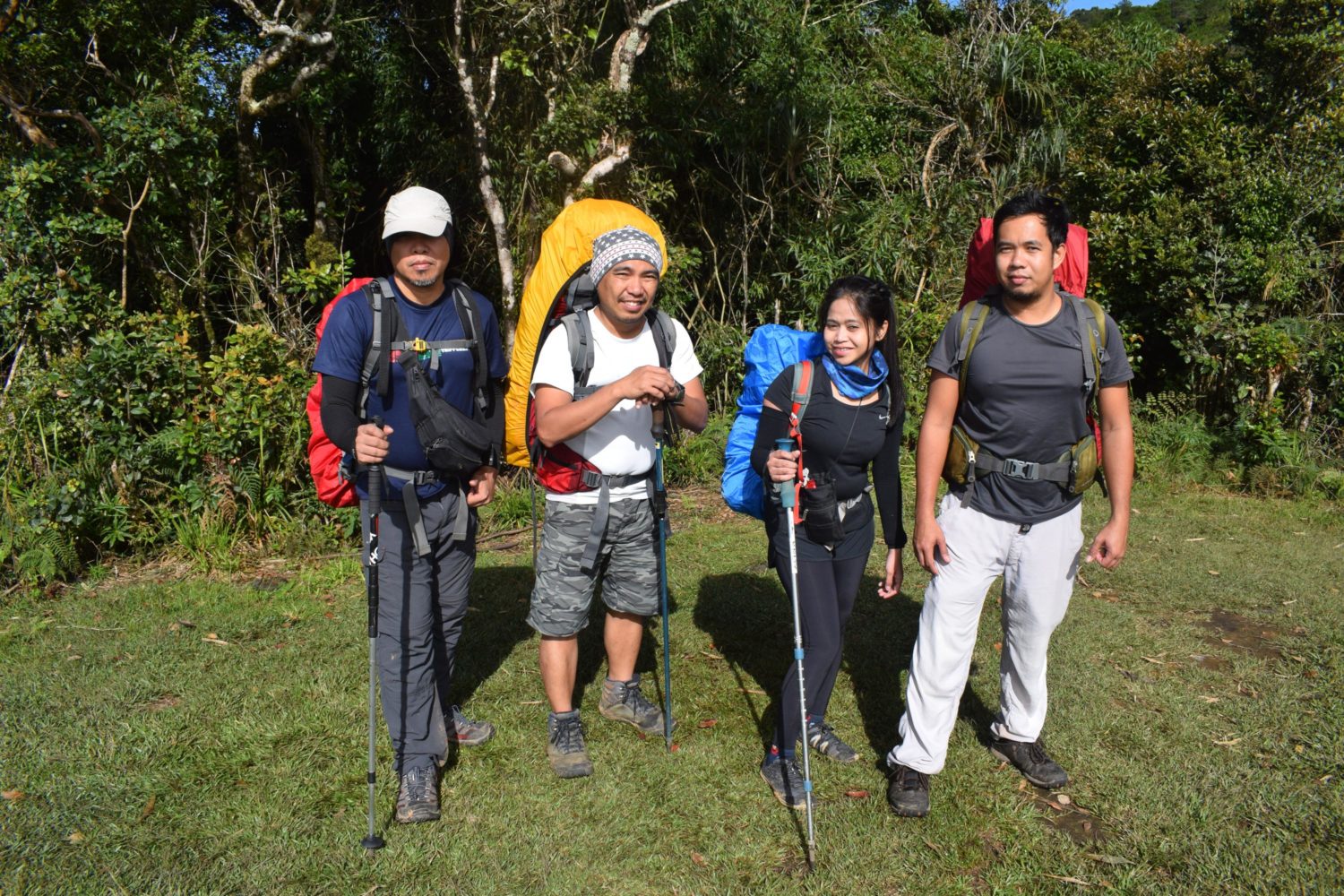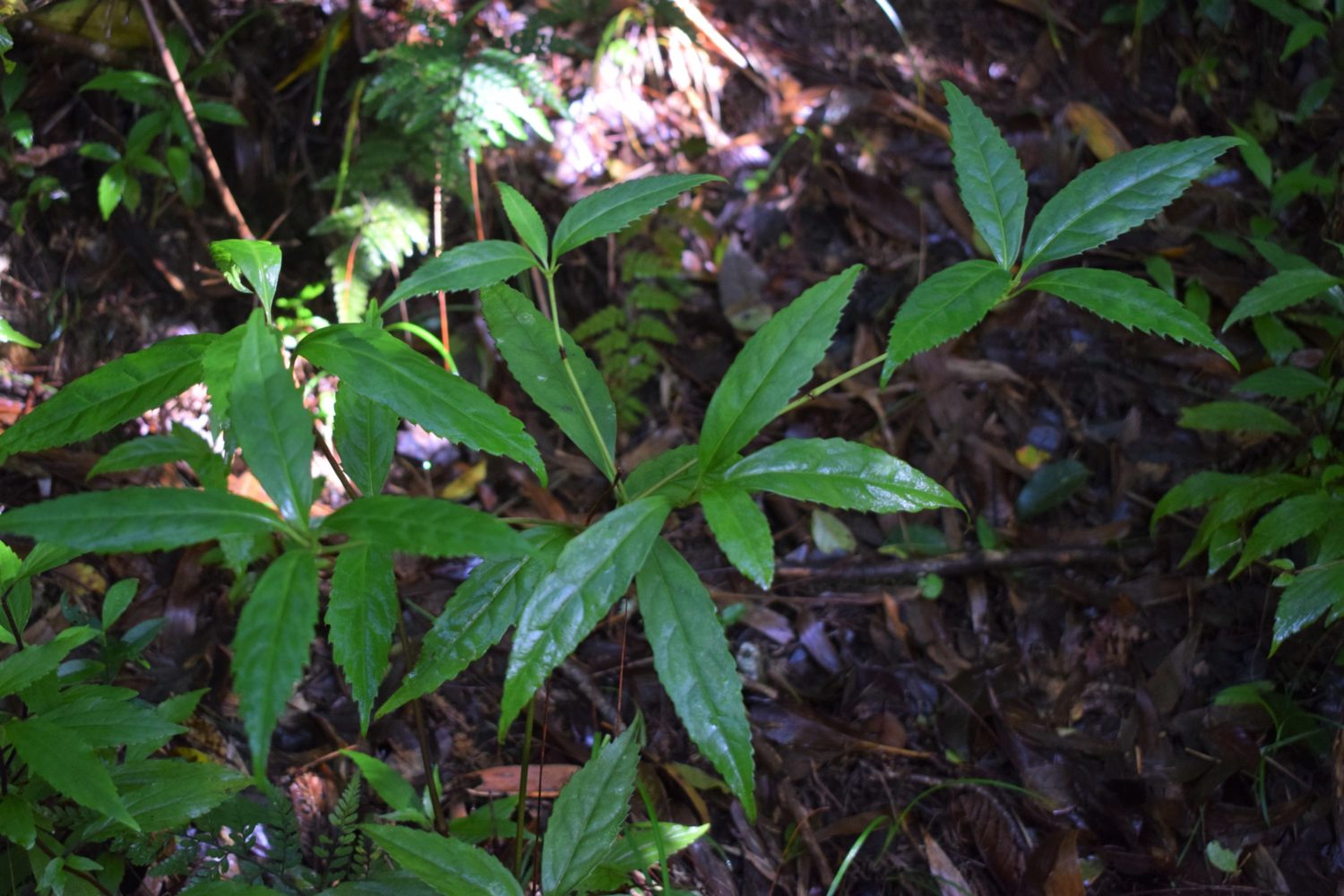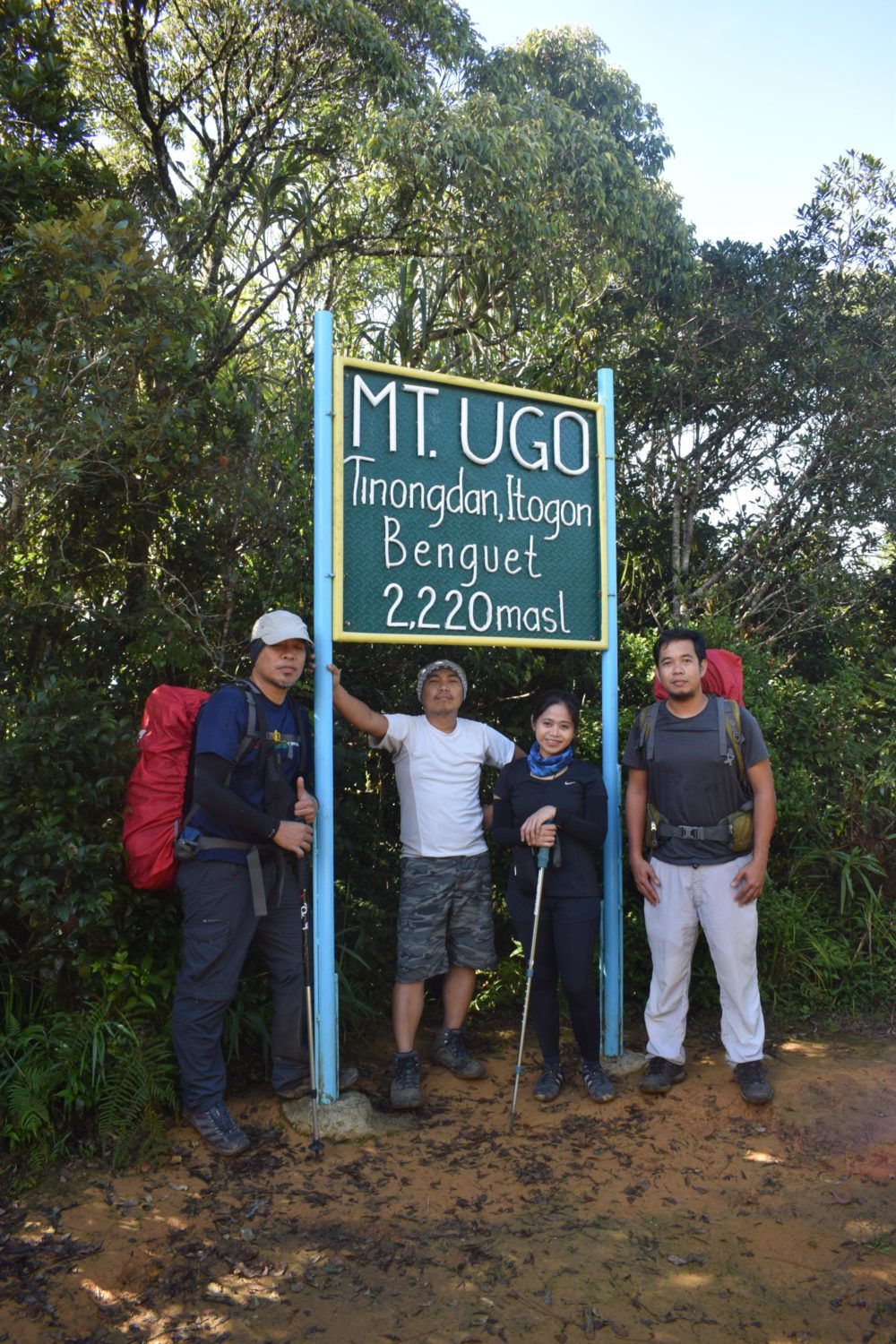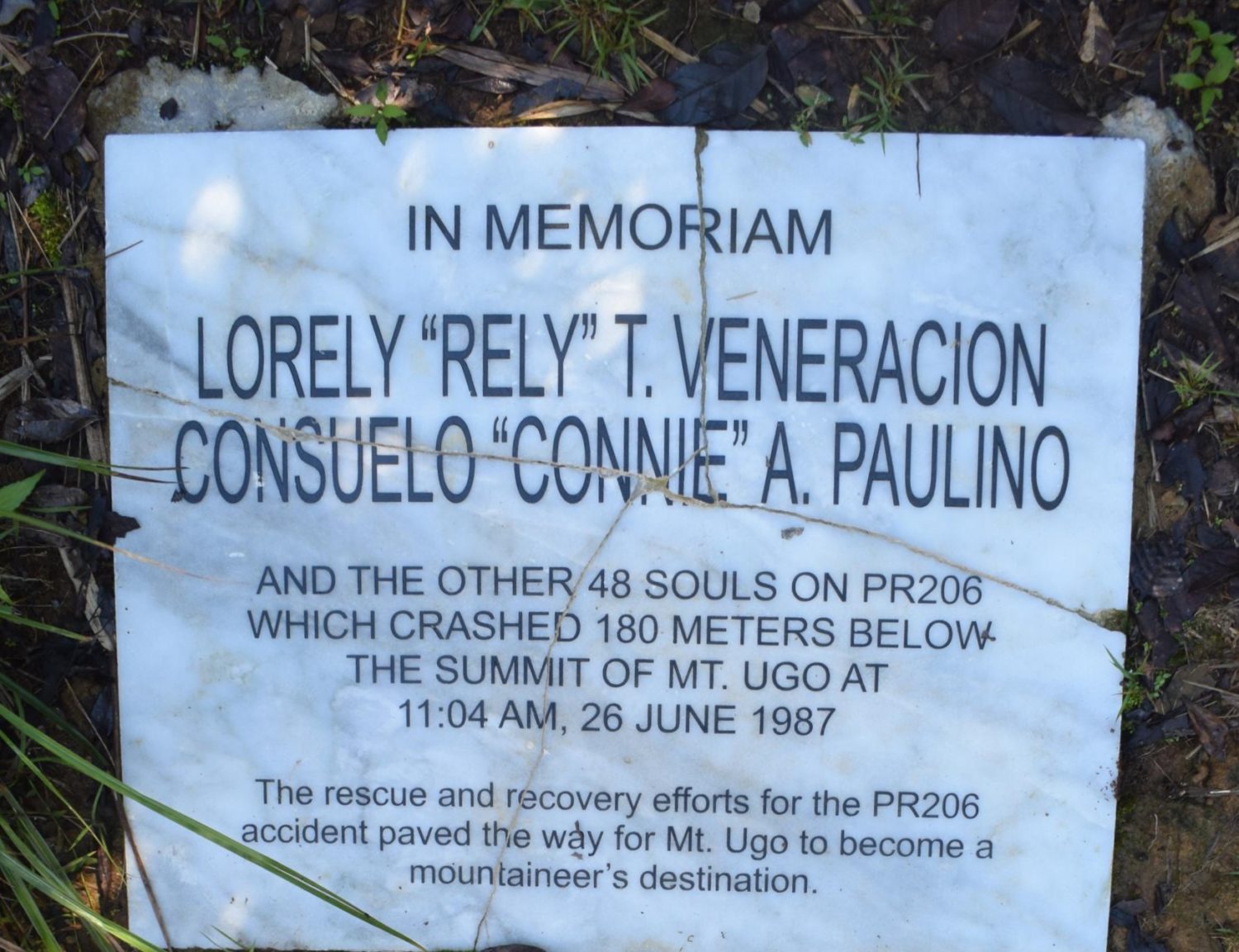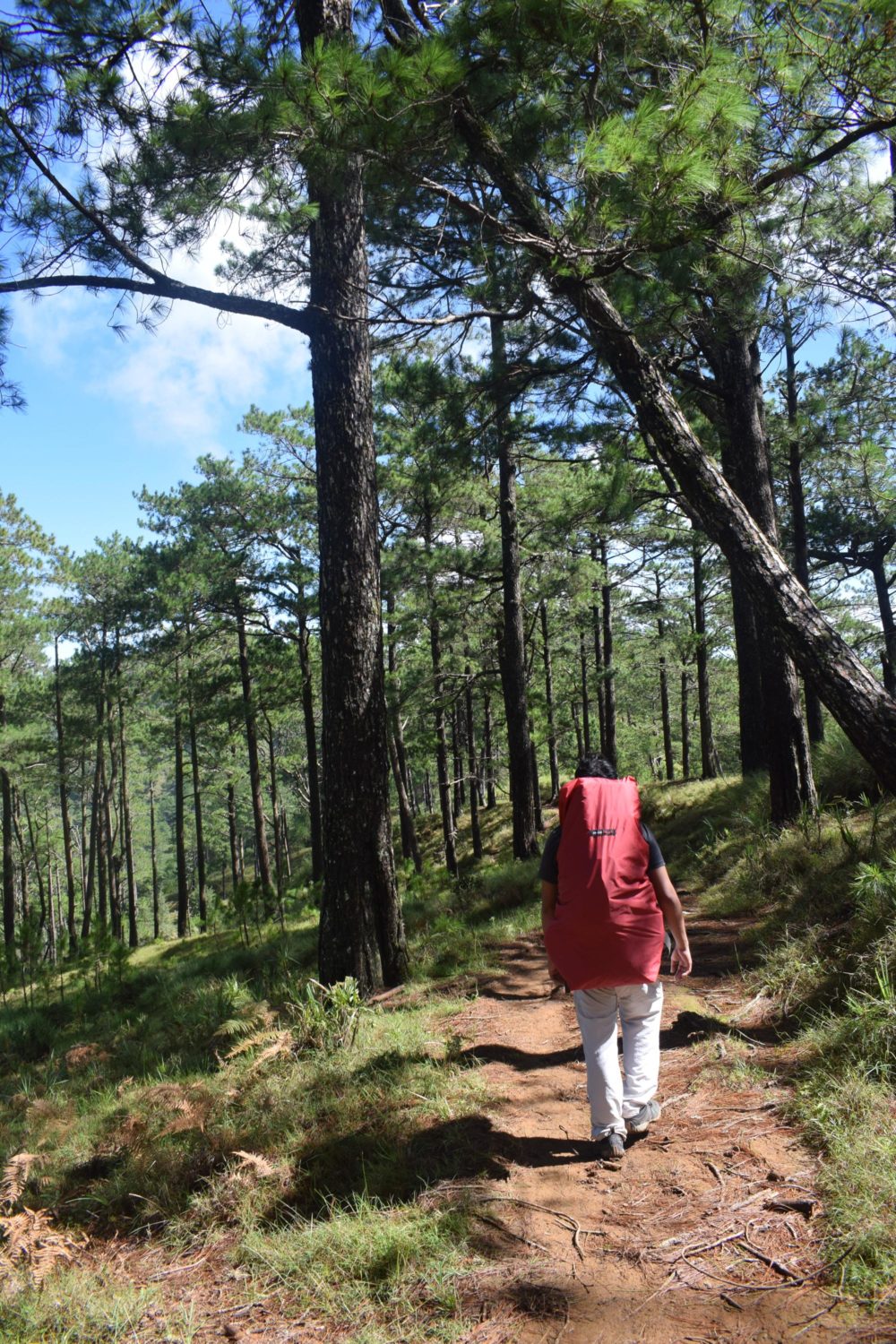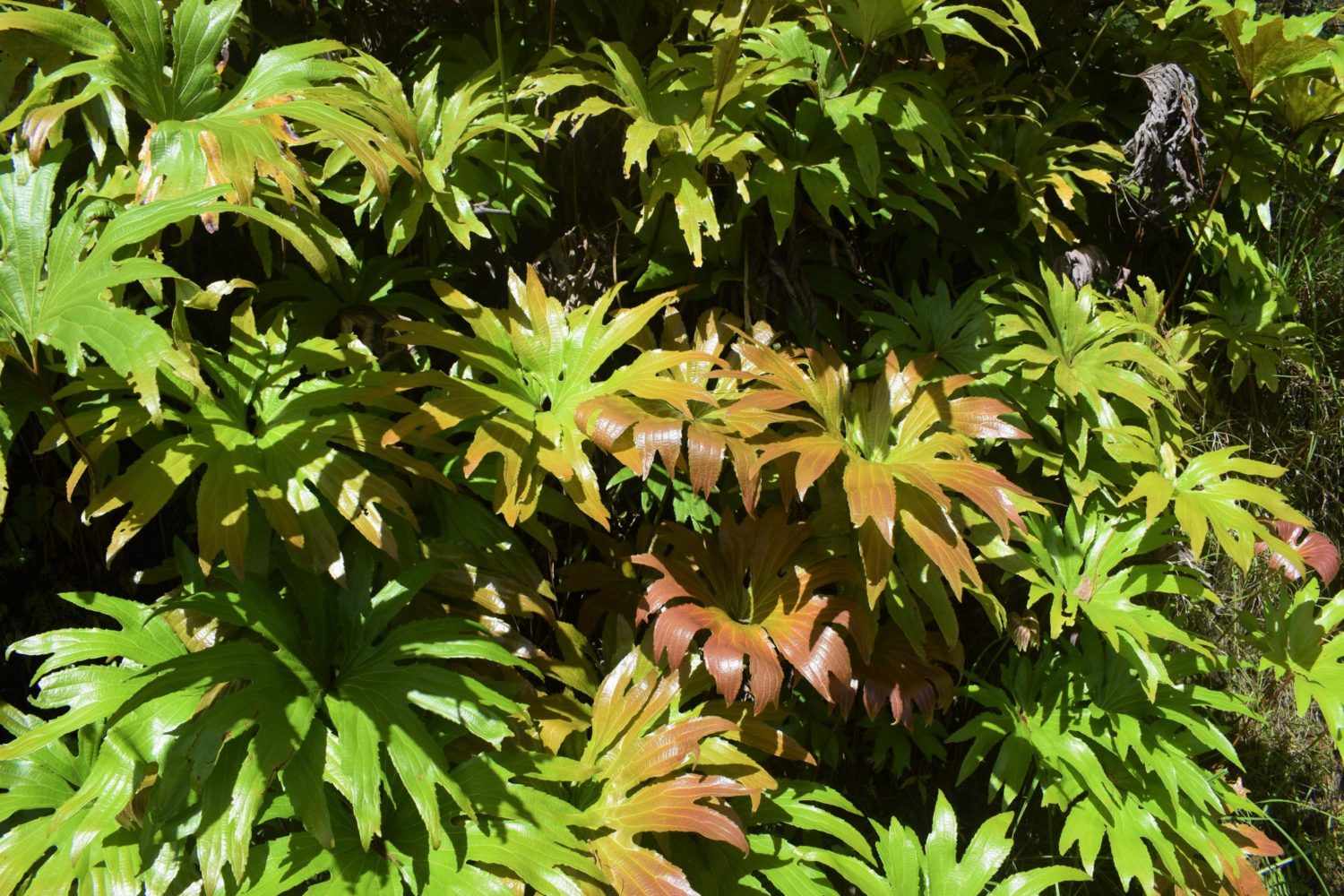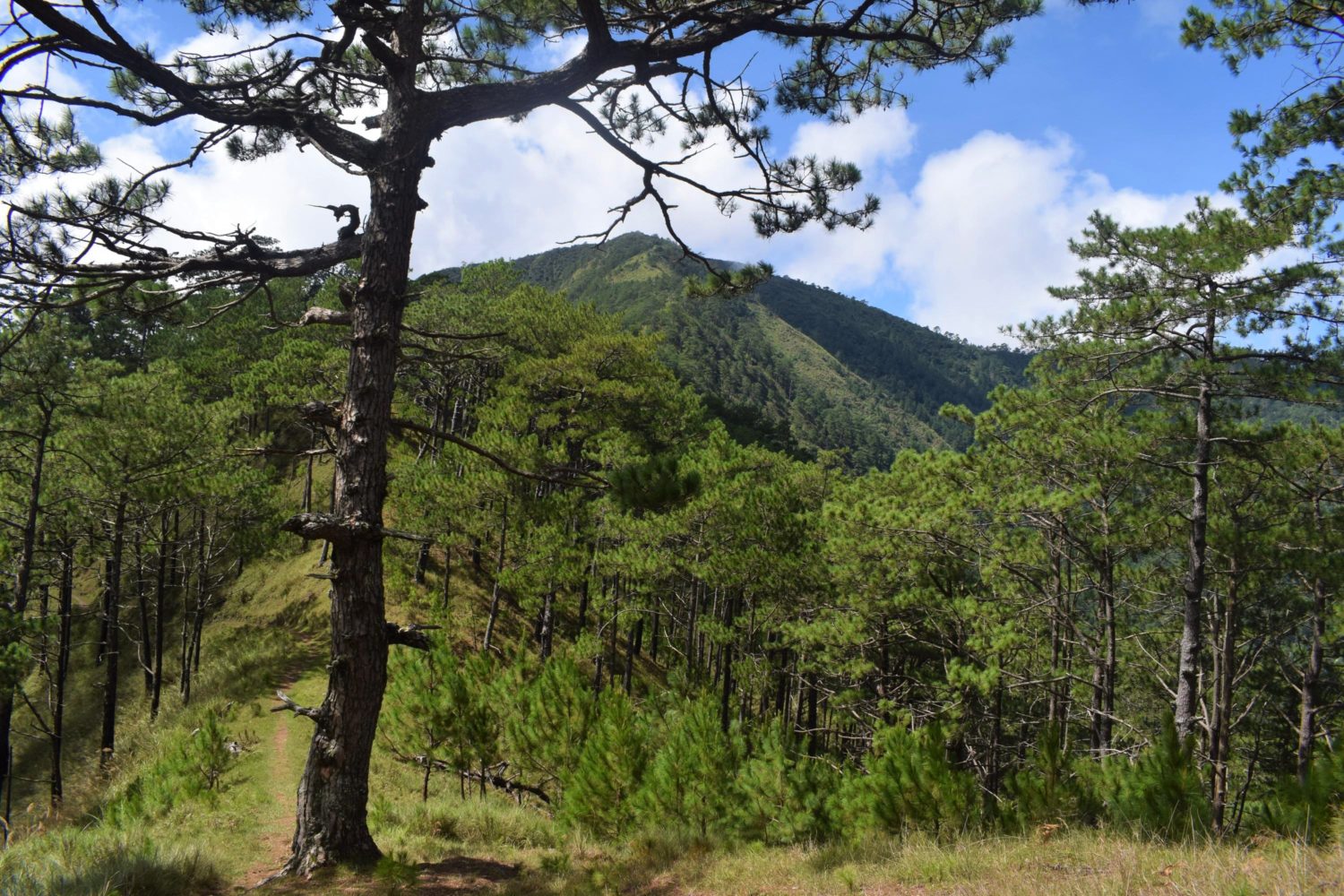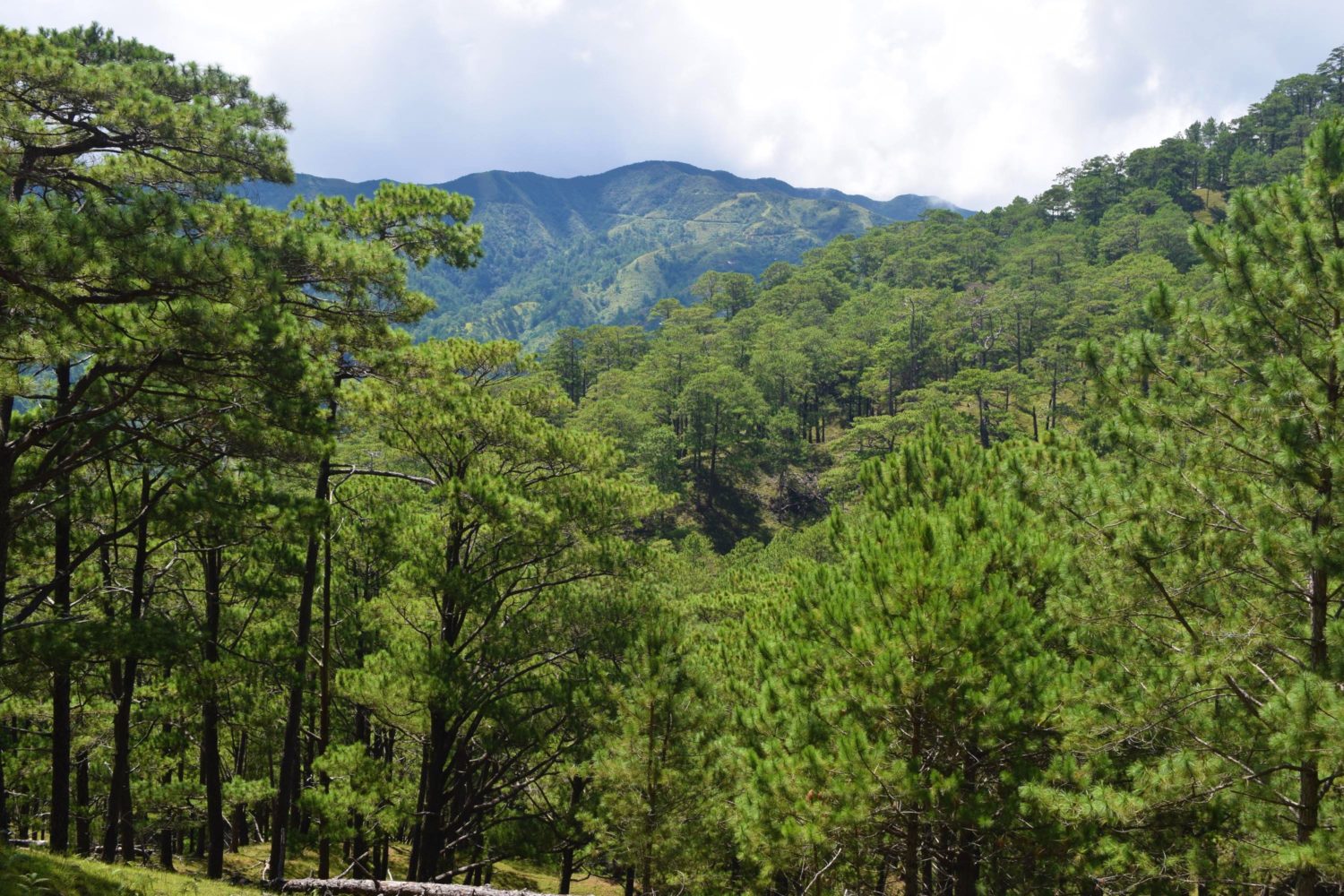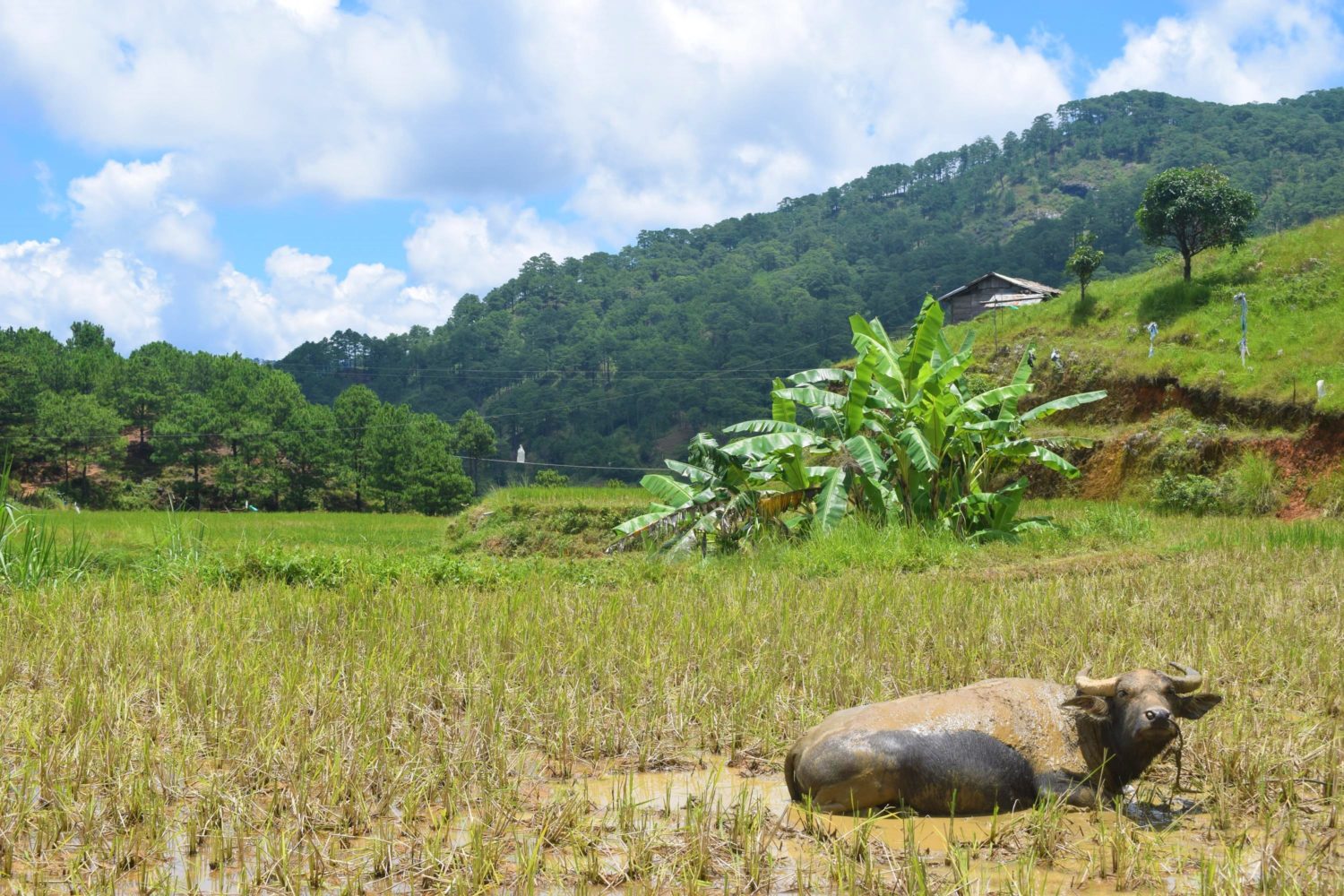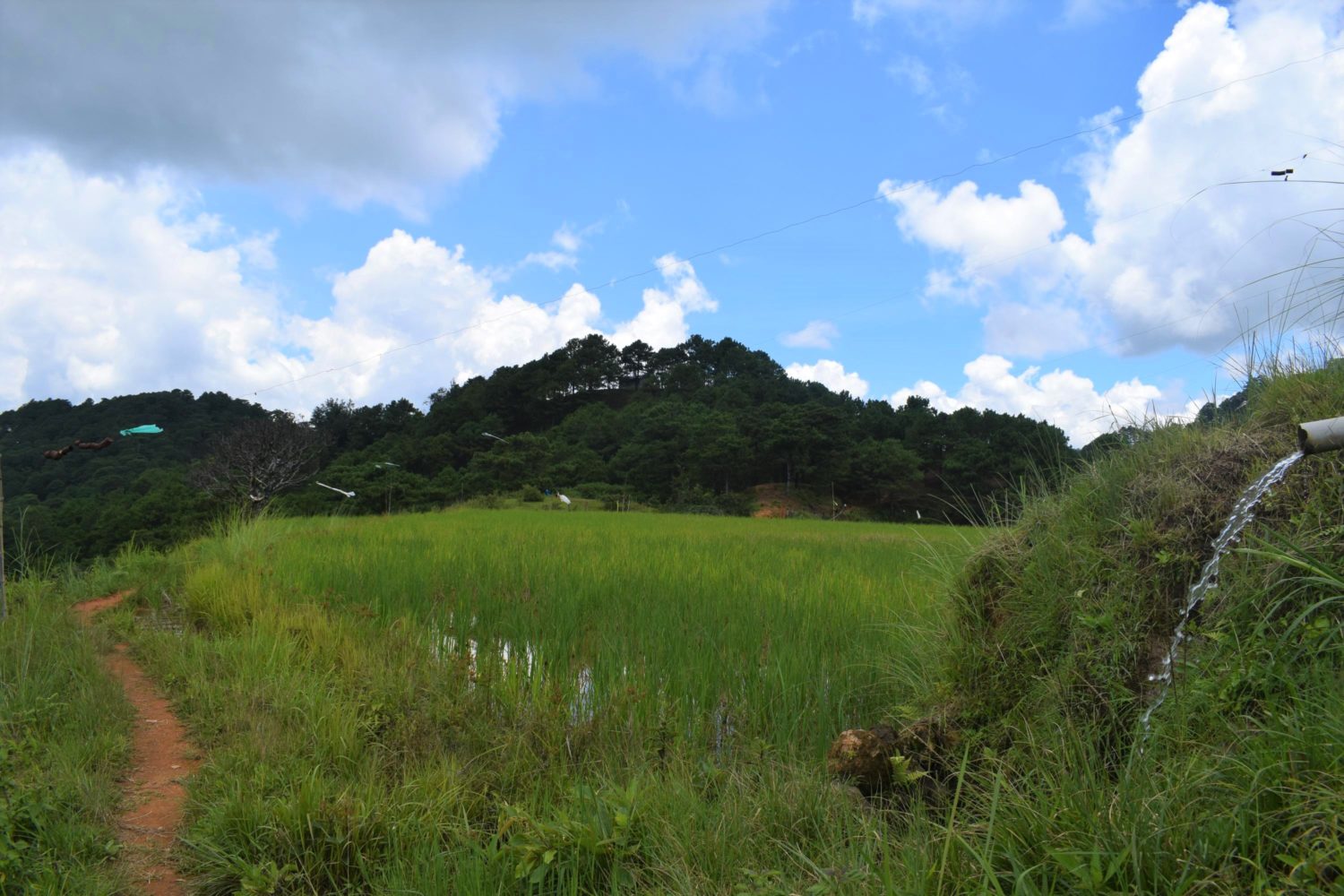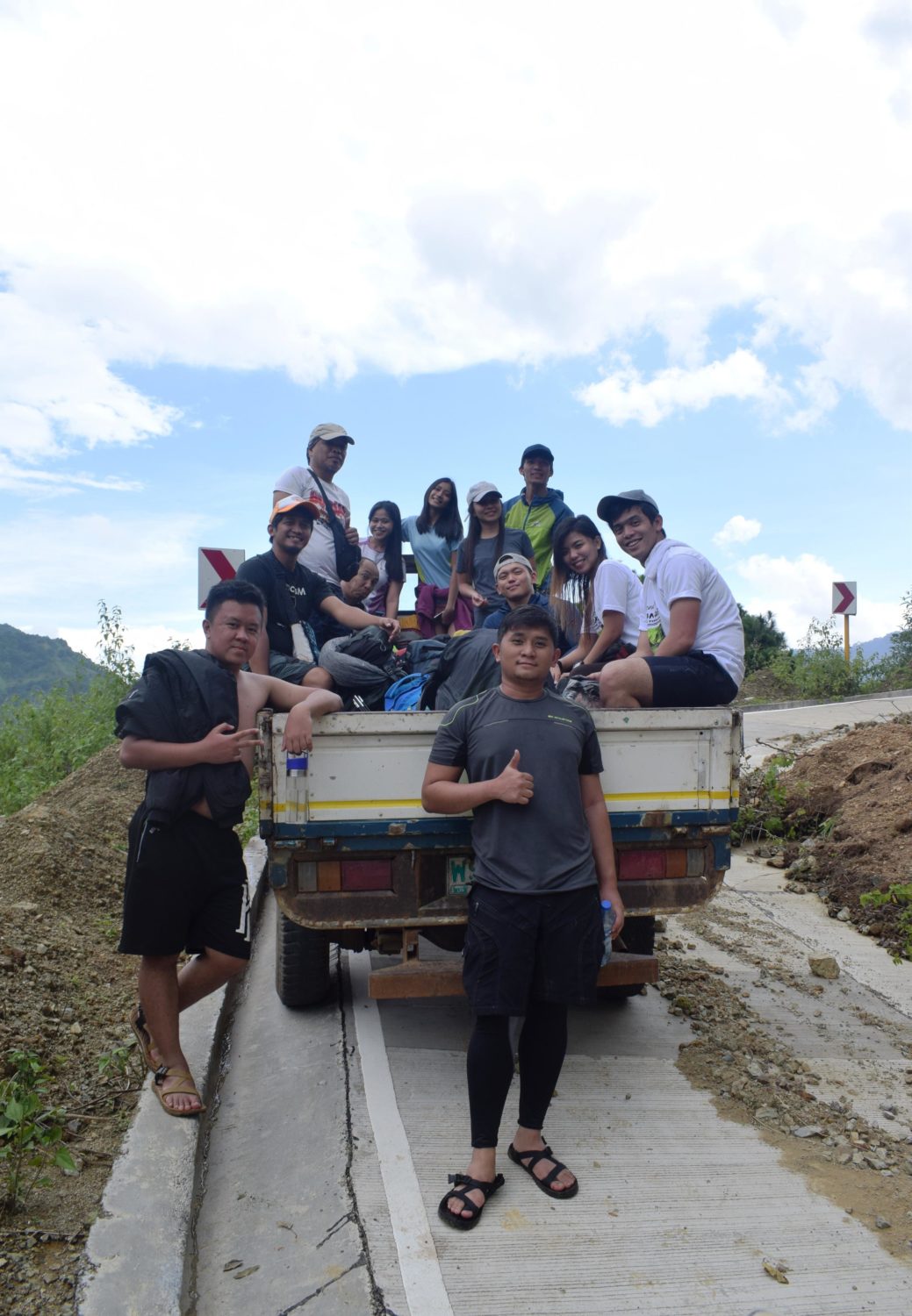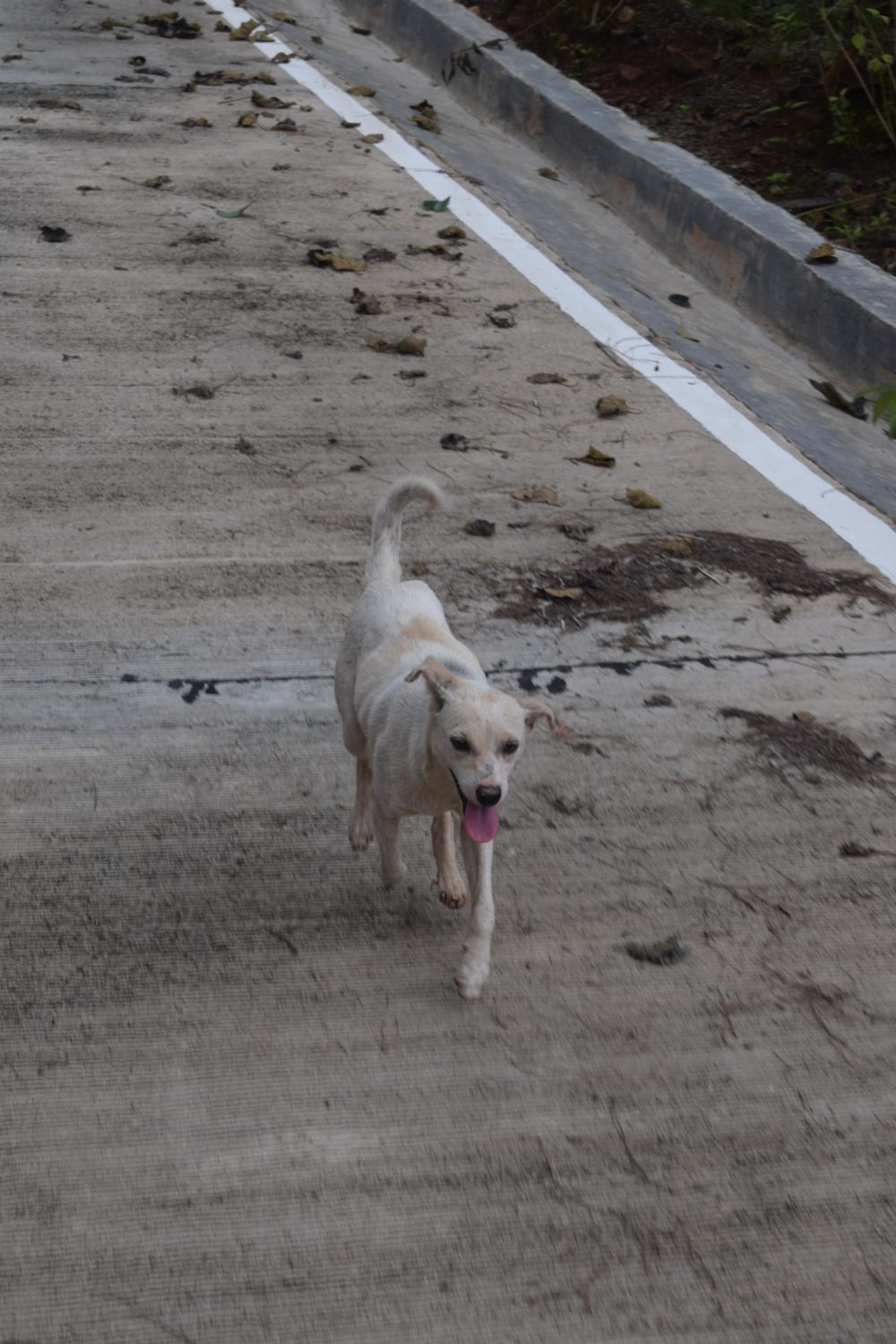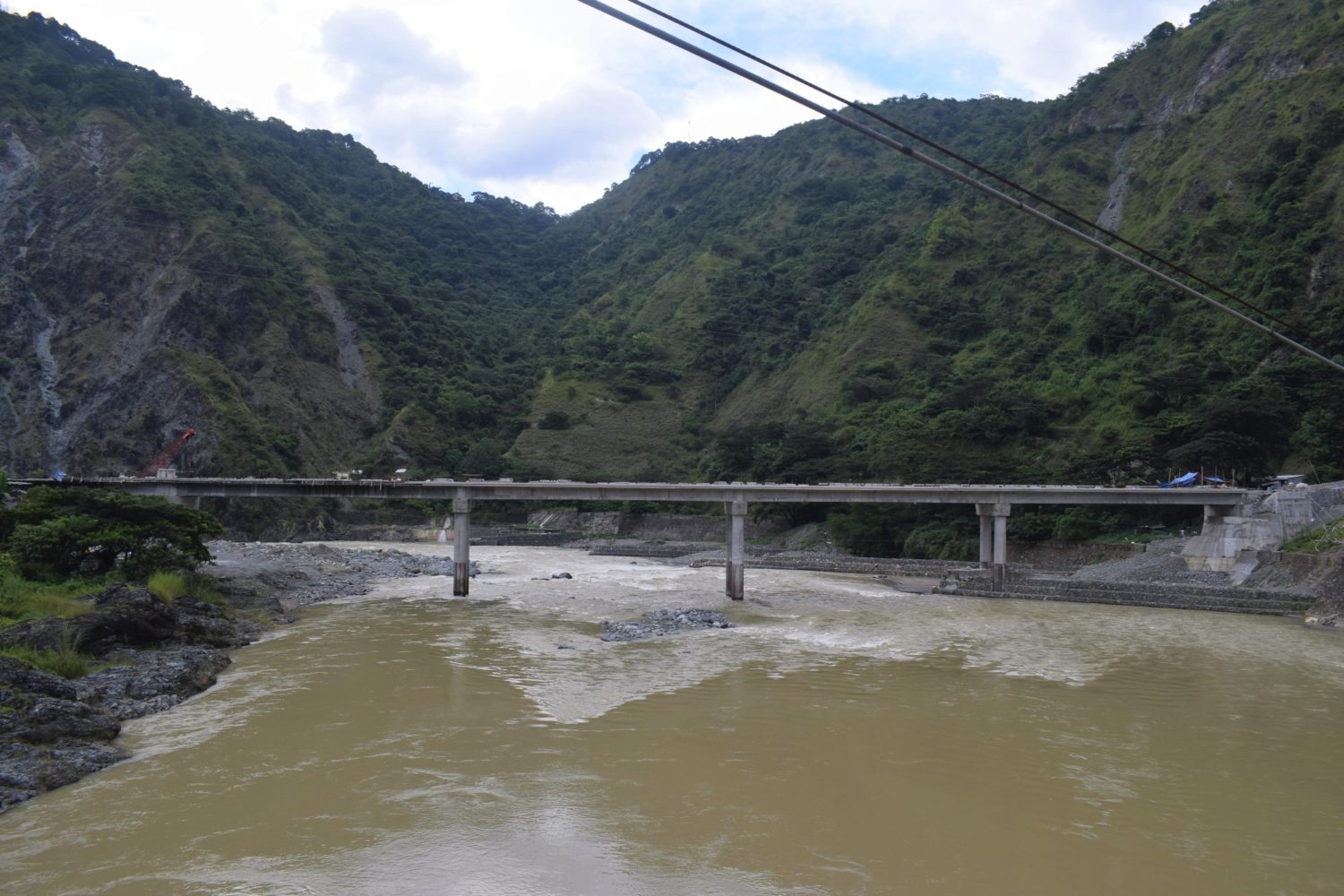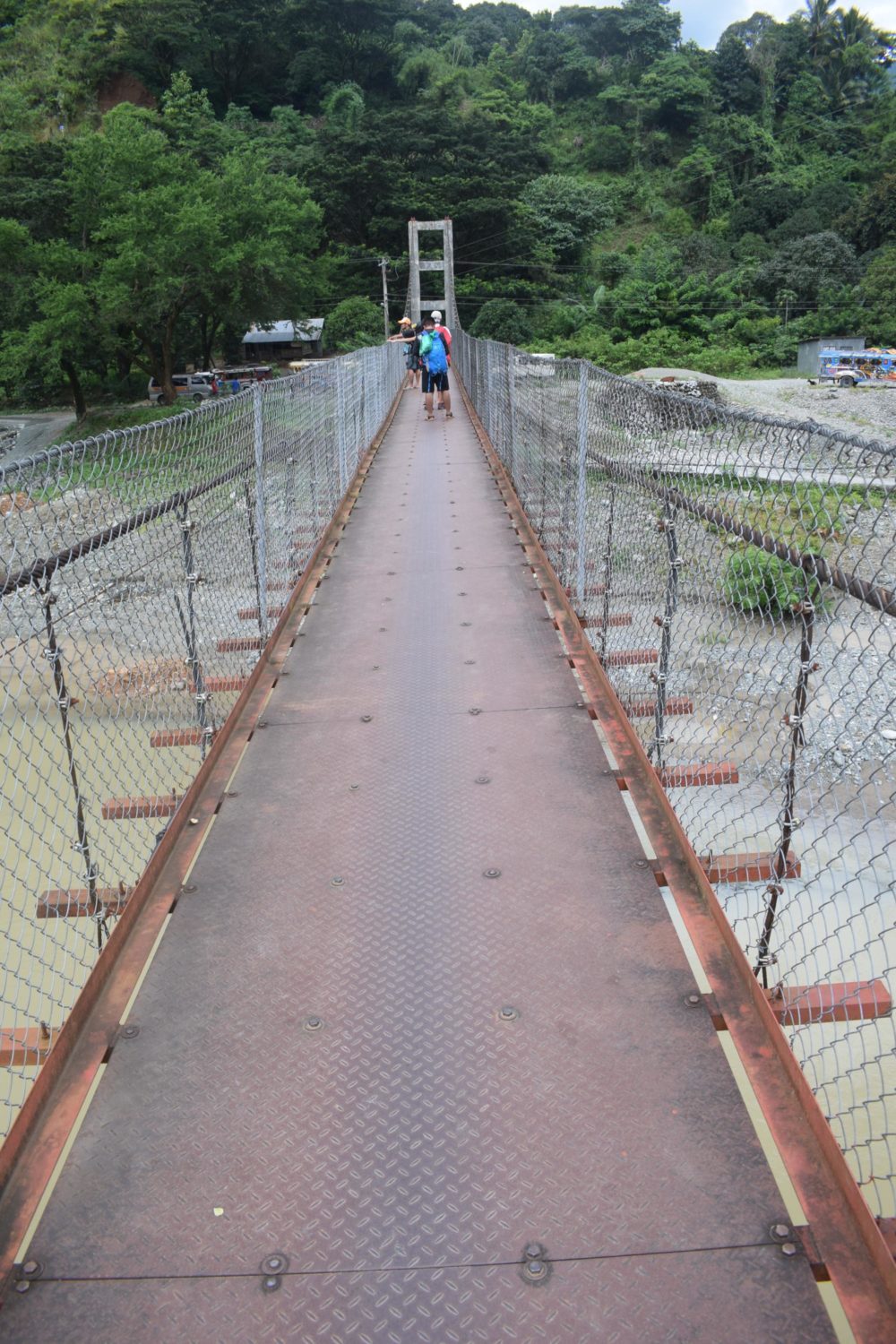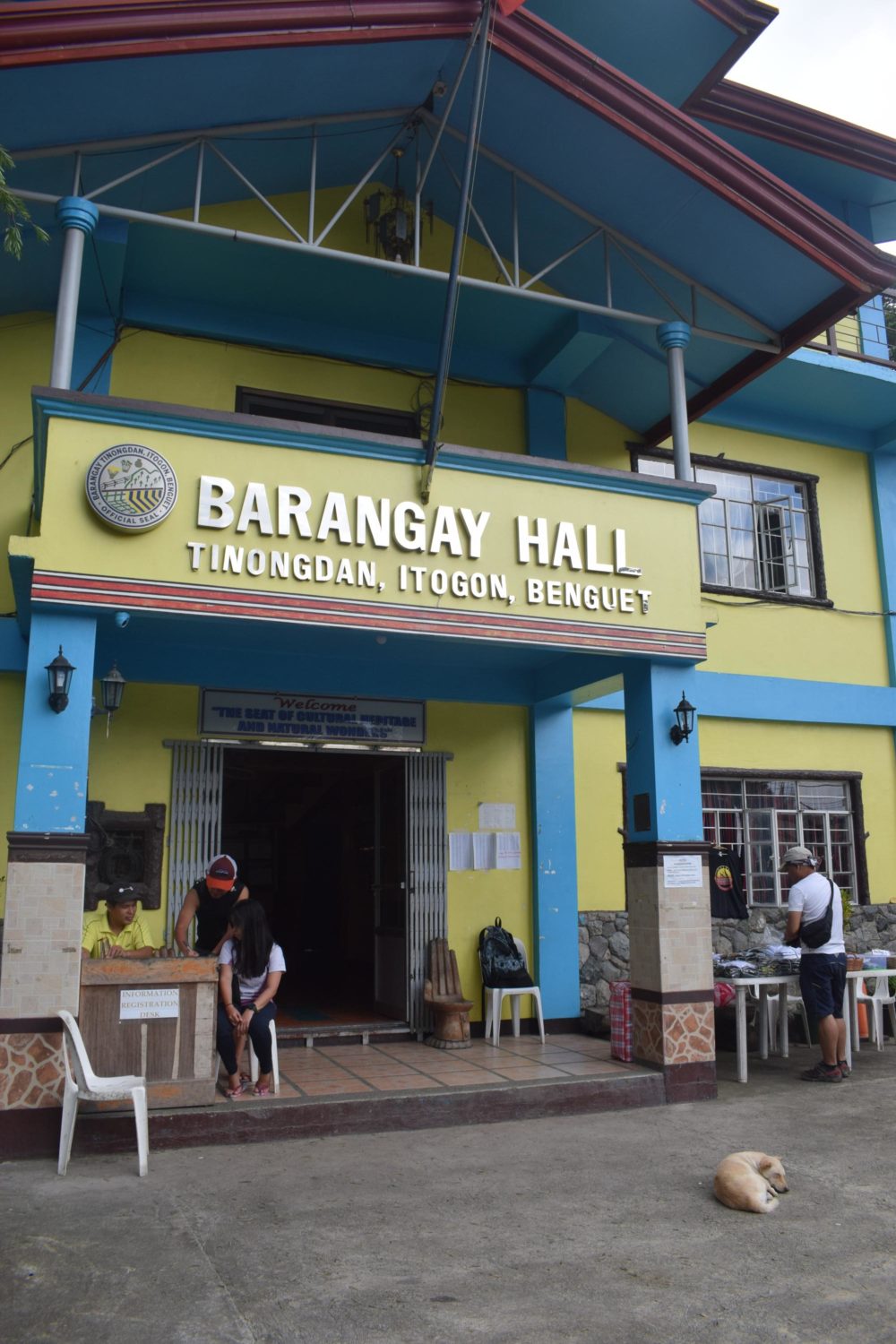 We had a small celebration at the city before going back to Manila. Oh, how I missed the foods there. Grilled liempo (pork belly), pinakbet (mixed vegetables in shrimp paste), and bulalo (beef soup) to warm our cold and tired bones. FYI: we're not avoiding cholesterol. Simply delicious foods.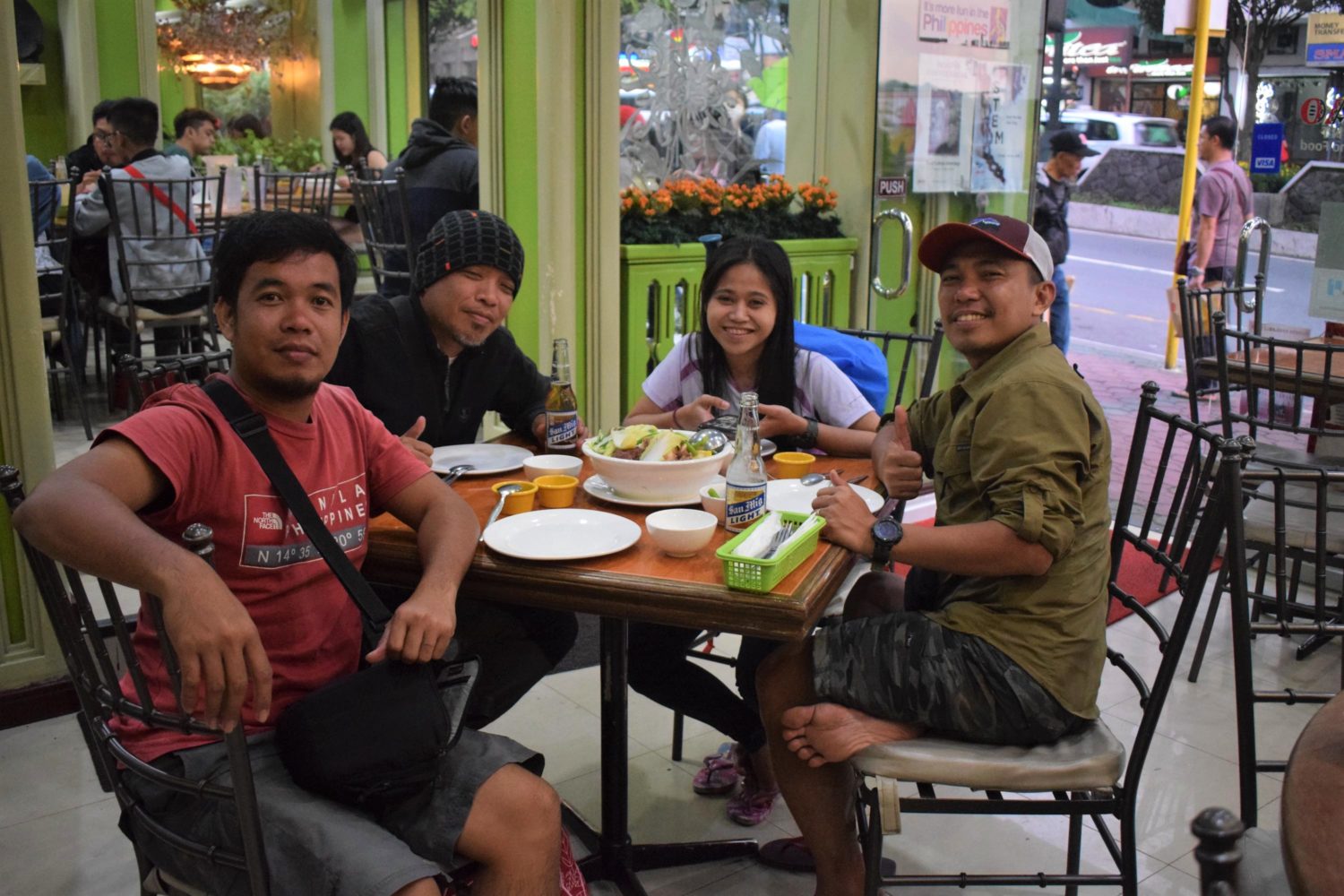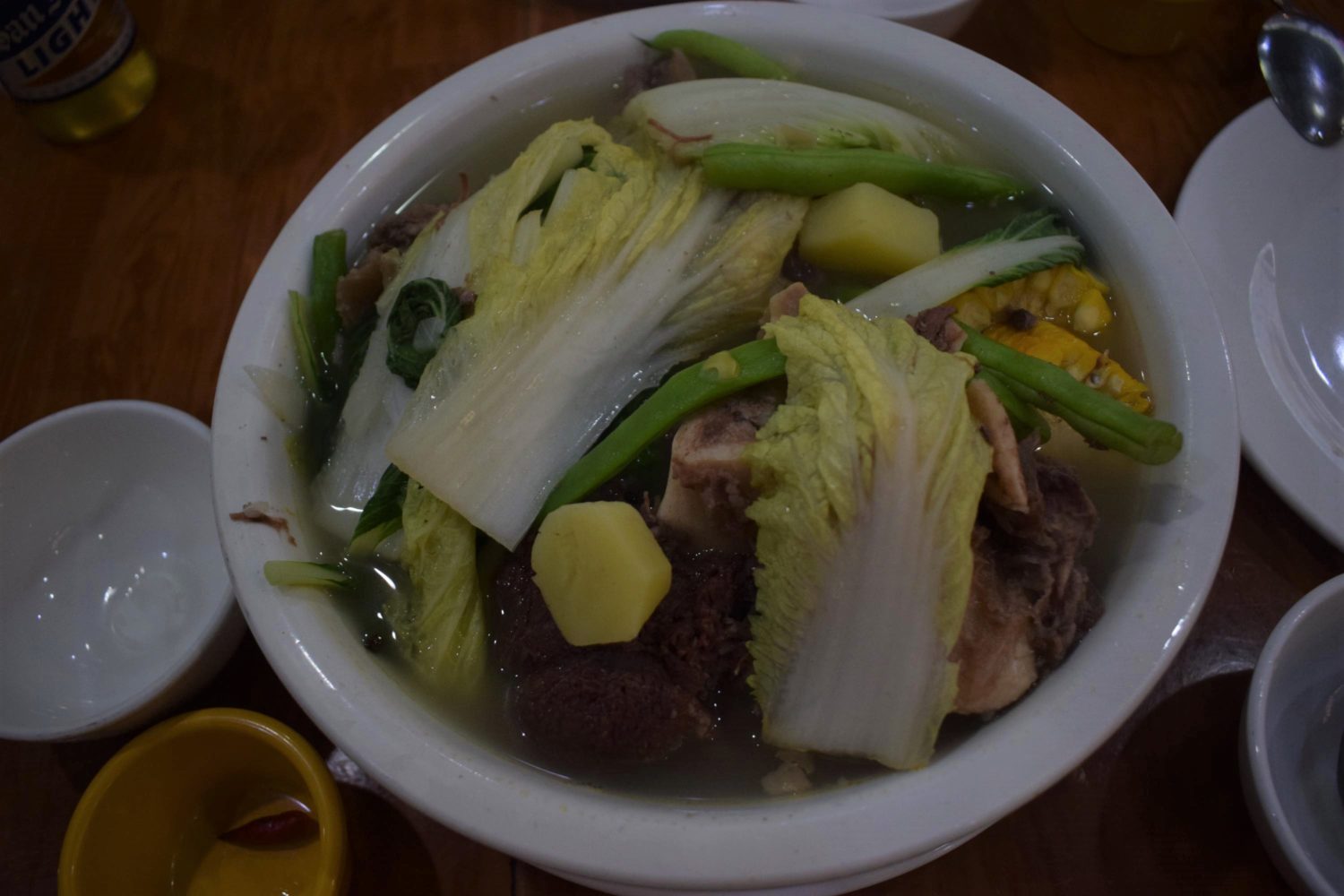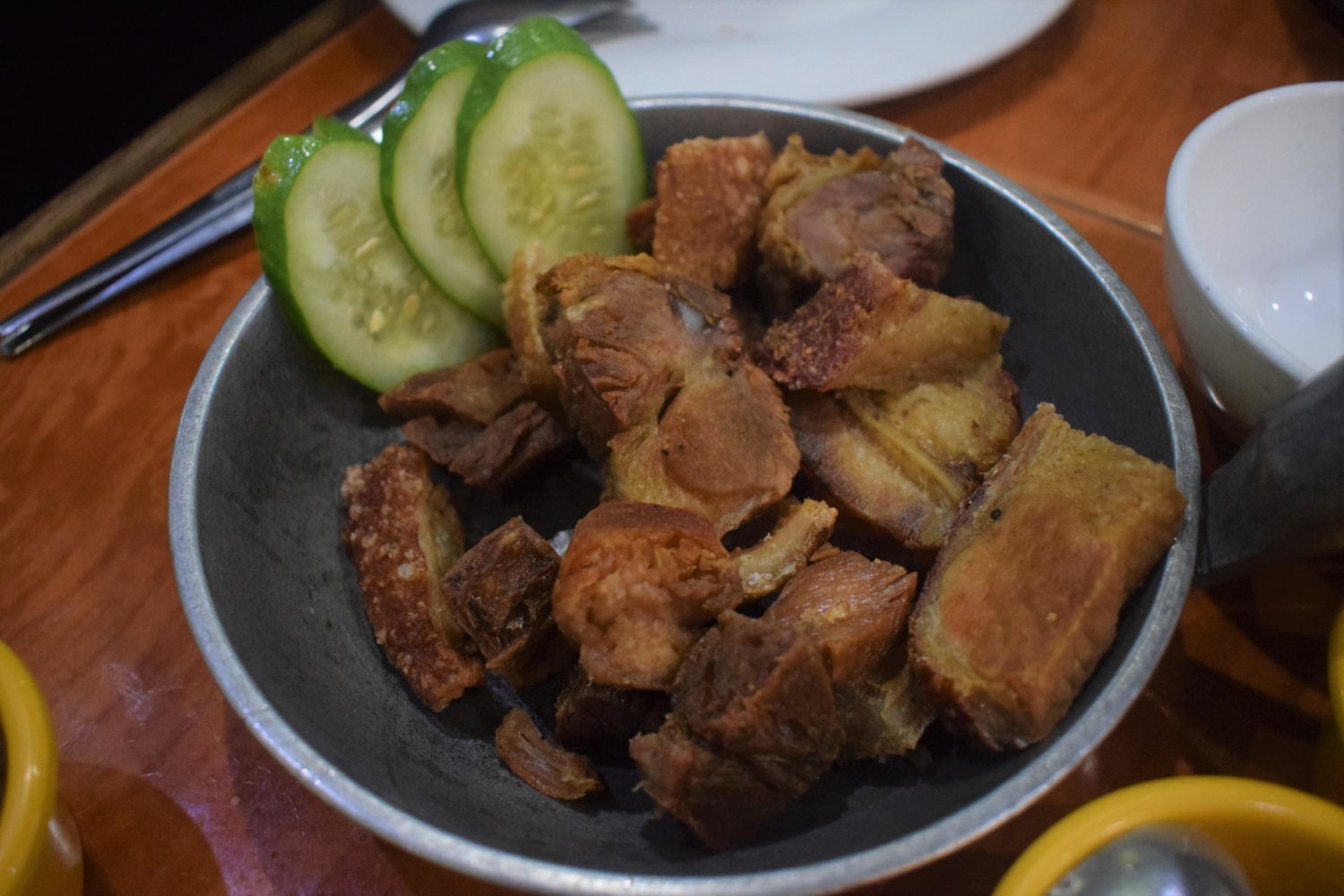 How to get there: From Manila, take a bus in Cubao or Pasay bound for Tuguegarao and alight in Bayombong. In Bayombong, take a van queuing close to Jollibee. Ask Around. If taking traverse, you'll exit in Tinongdan and usually, there are jeepneys waiting at the bridge. Most of the people climbing traverse has arranged transportation so better be friendly. Last option is to do hitchhike back to Baguio City.
Fees & Expenses:
Manila to Bayombong by bus                                     485.00
Bayombong to Kayapa by van                                    150.00
Kayapa Municipal Tourism                                           150.00
Guide fee for 2 days                                                   1000.00
Tinongdan Fee                                                            200.00
Rented taxi from Tinongdan to Baguio City                    900.00
Baguio to Manila                                                         450.00