Homonhon plays a significant role in Philippine history. The first island where Ferdinand Magellan set foot on March 16, 1521, while rediscovering the country for Spain. This 20-kilometer long island under the municipality of Guiuan in  Eastern Samar Province has 8 barangays survived by chromite mining and mostly fishing. I am forever grateful with the invitation of my very good friend Ms. Rina who works as the PESO Manager in LGU Guiuan. I was so lucky and had the chance of a lifetime to visit this secluded island abundant with natural resources, rich culture, and lovely people.  It was  490th Magellan's Landing Anniversary. My dream was finally fulfilled.
Day 1 (3.15.2011)
The weather was fine and after loading the supplies, the engine started to run. We left the makeshift port in Guiuan at 1335H and arrived at 1705H. People were so happy that they'll be availing free medical services. We were welcomed with fresh buko (young coconut)  juice was served by our host.  No time was wasted, right after we unload our stuff in our host house owned by good-hearted Mrs. Loyola, we rushed at the barangay hall to start the medical mission. It was almost dark and the only source of light we had was the generator-powered lamp. We finished the activity around 2000H. A hearty dinner was served and a small drinking session was shared.
Day 2. (3.16.2011-Anniversary Day)
We were loaded in a big truck on the way to Magellan's landing site. The bumpy ride took us more than an hour traversing the island passing by streams, forest, and beaches. I noticed the polluted river caused the chromite mining on the island as confirmed by villagers. We walked for 20 minutes to reach the mass site since the truck couldn't accelerate anymore. Beating drums welcomed us.  Dance presentations were showcased by different groups comprised of 8 different barangays in Homonhon Island as well as from Suluan Island. A clear re-enactment of what happened 490 years ago. After the presentation, a big feast was shared to all. I loved the sweetened yam covered with banana leaf. Some prepared grilled tuna freshly caught from the ocean and even roast suckling pig (lechon). After lunch, we head back to our host's place. To end up our day, we took a dip at a nearby cold spring. We had socials until 0200H at the plaza under the heavy rain.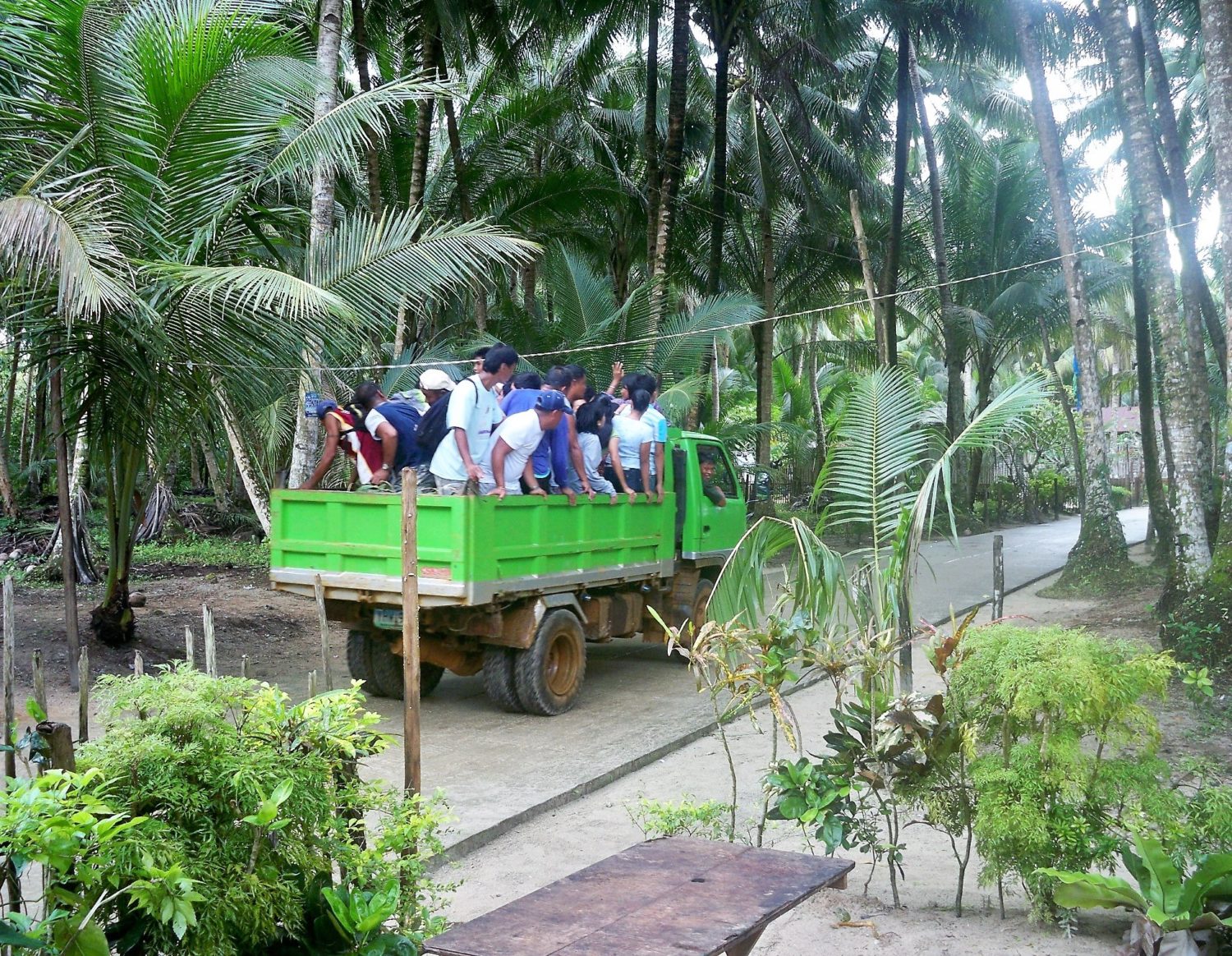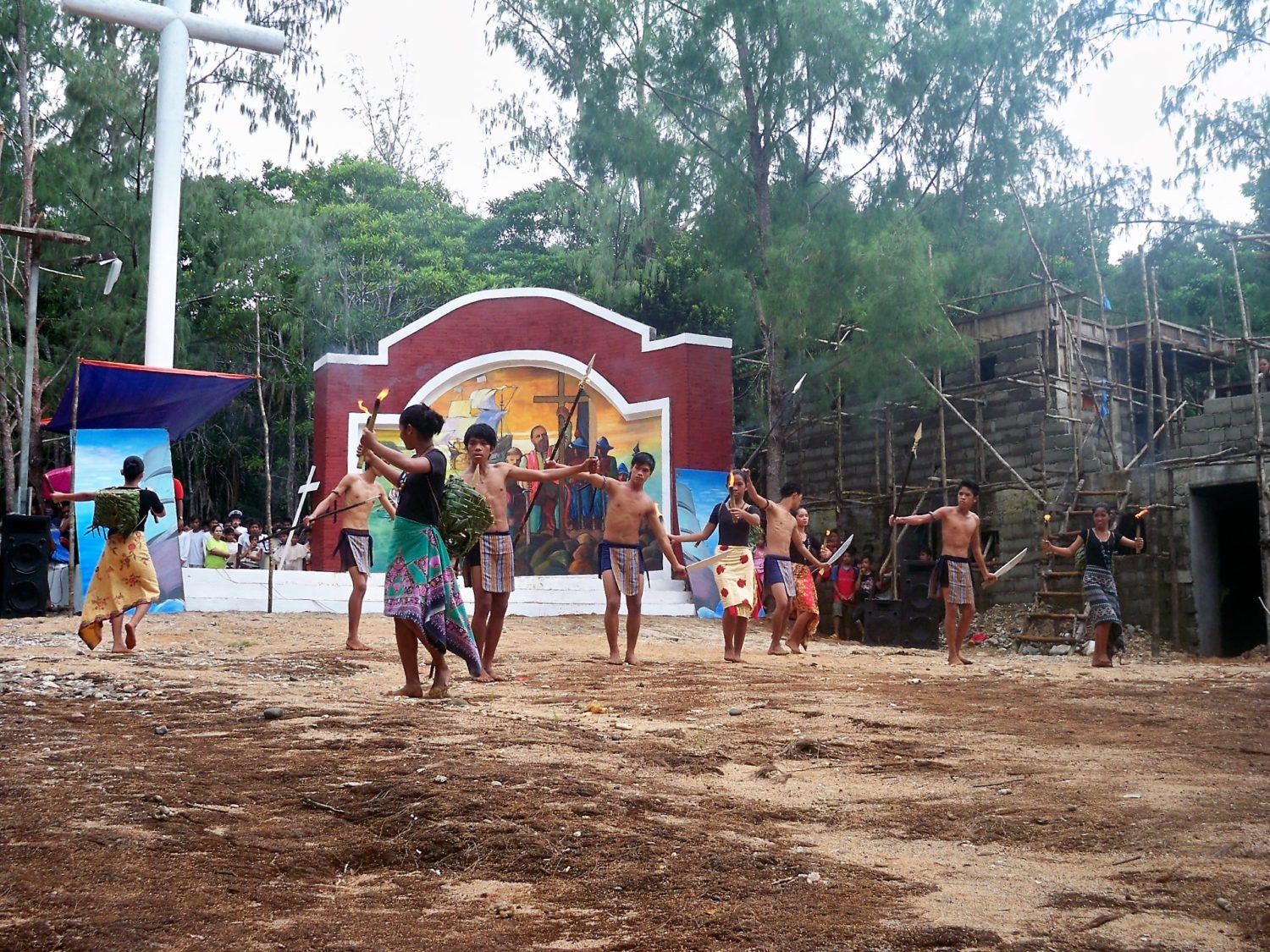 03.17.2011. Time to say goodbye
I never had the chance to explore this island. I'll be back for sure.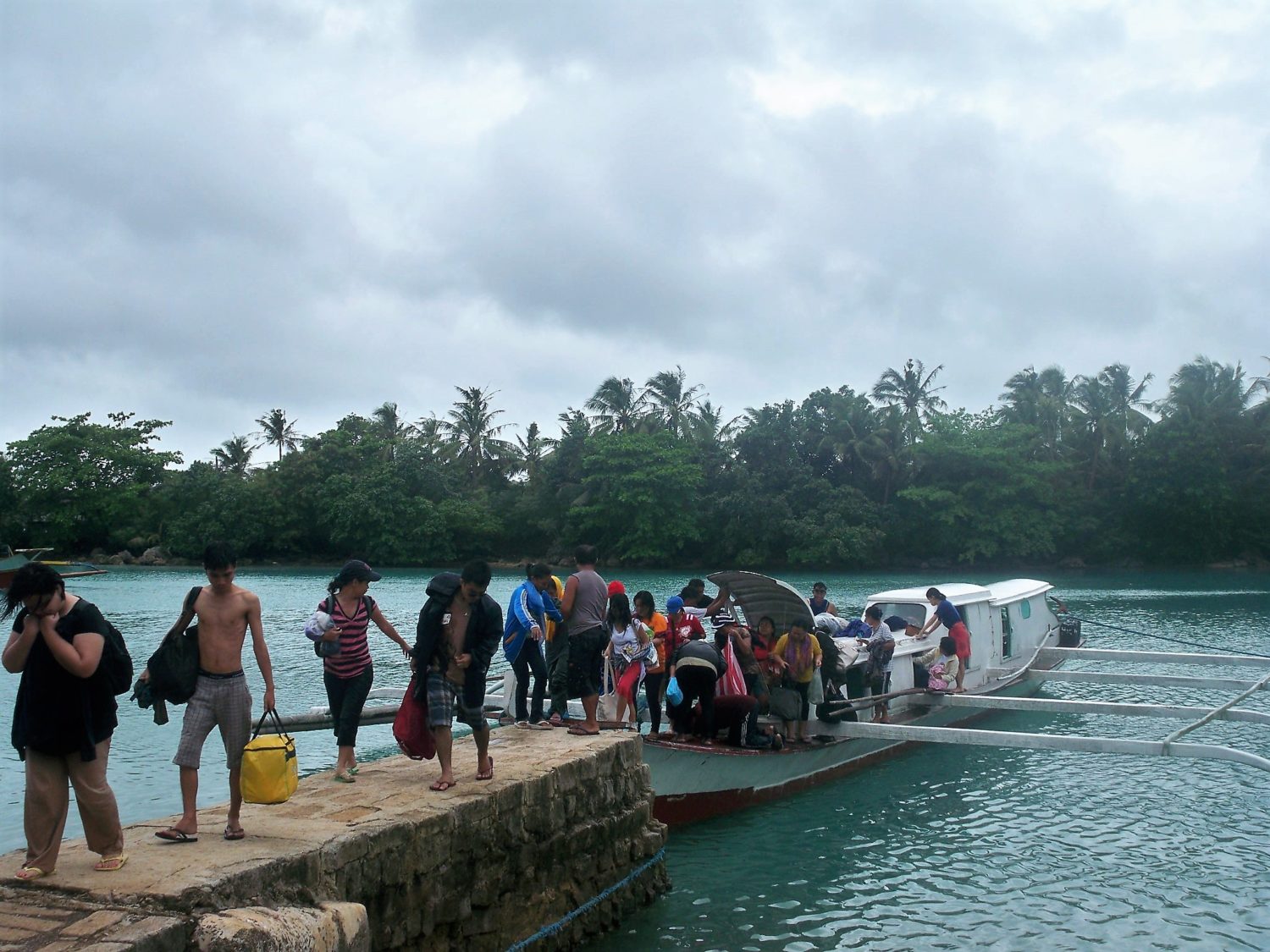 How to get there: From Tacloban City, take van or bus in Abucay Grand Terminal or in van terminals located in city proper. In Guiuan, take a tricycle or pedicab to the jetty. Ask around. Note: there is only one trip to the island depending on the weather. Consider staying overnight in Guiuan.
Accommodation: There is no hotel on the island. Homestay is common or camping.