One of the most awesome holidays I had in my life was spent on this magnificent island. It has all the adventure one is looking for. From the mighty Mt. Mantalingahan which is the highest mountain in the area to the crystal clear waters surrounding the mainland Palawan, one will never be bored hopping from one area to another. Try different adventures or just pitch your hammock under the coconut trees.
My long-awaited 3 weeks trip started in Puerto Princesa to the major jump-off point of Mount Mantalingahan in Barangay Ransang, Rizal, Palawan. It took us more than 5 hours by van with a stopover in Narra. A contacted guide was waiting for us at the van drop off point in Ransang. It was getting dark so we hurriedly trekked to the village campsite and arrived at past 7. Simple dinner was prepared and lights off.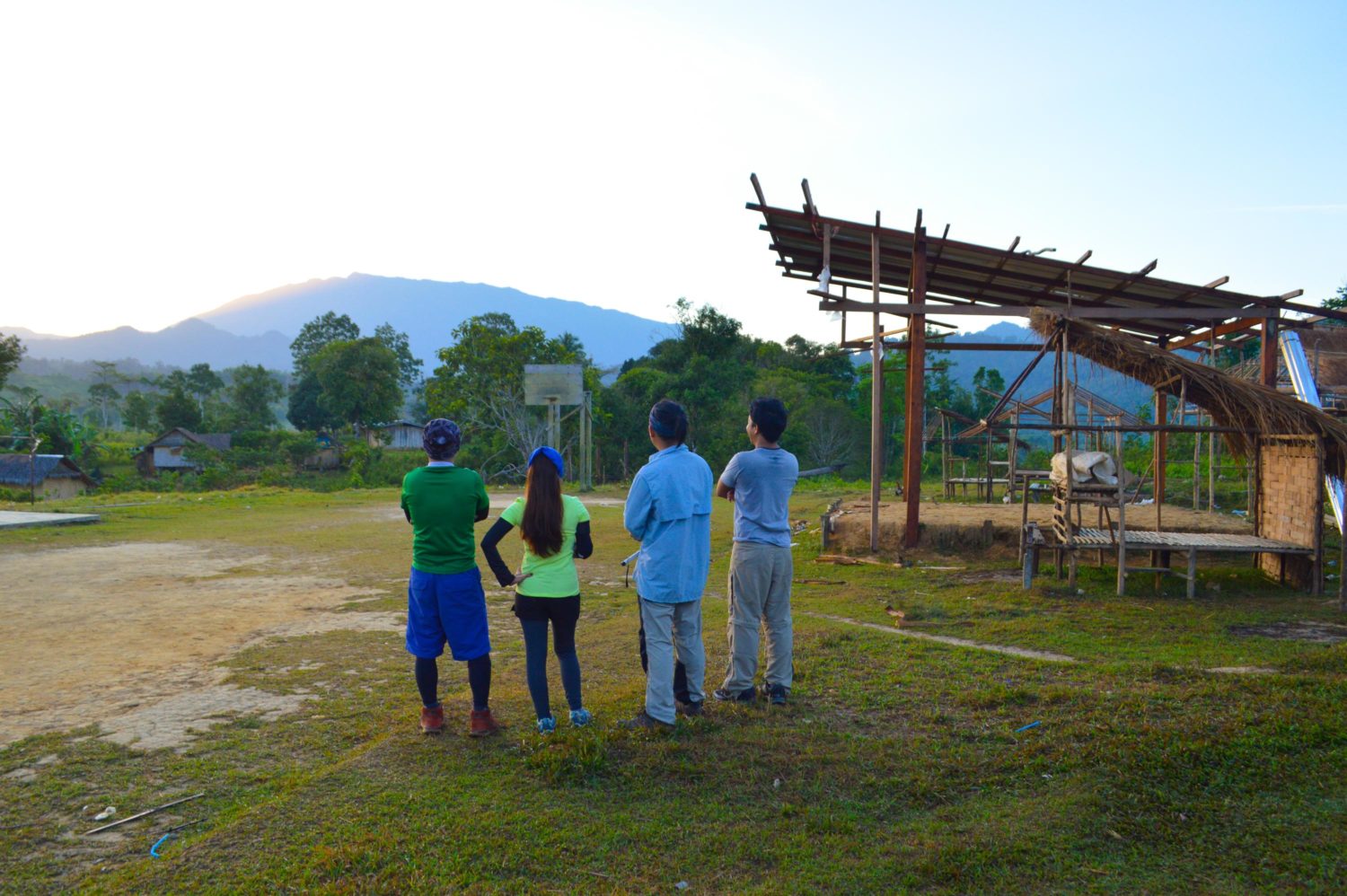 The second day was the arduous trek to the Paray-Paray campsite passing by Tau't Bato tribes who spent their lives in the forests by kaingin or slash and burn method of living. They were also known for hunting and collecting fruits and other edible forest products.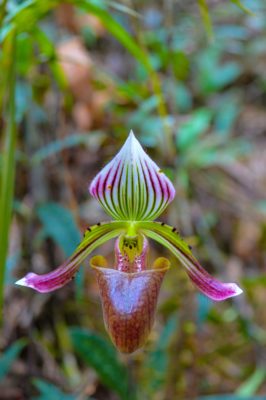 The third day was the last approach to the third campsite close to the summit. I will not be sharing the details of this climb since I have a separate article for this climb. The fourth day was the summit assault where we blessed with fantastic weather.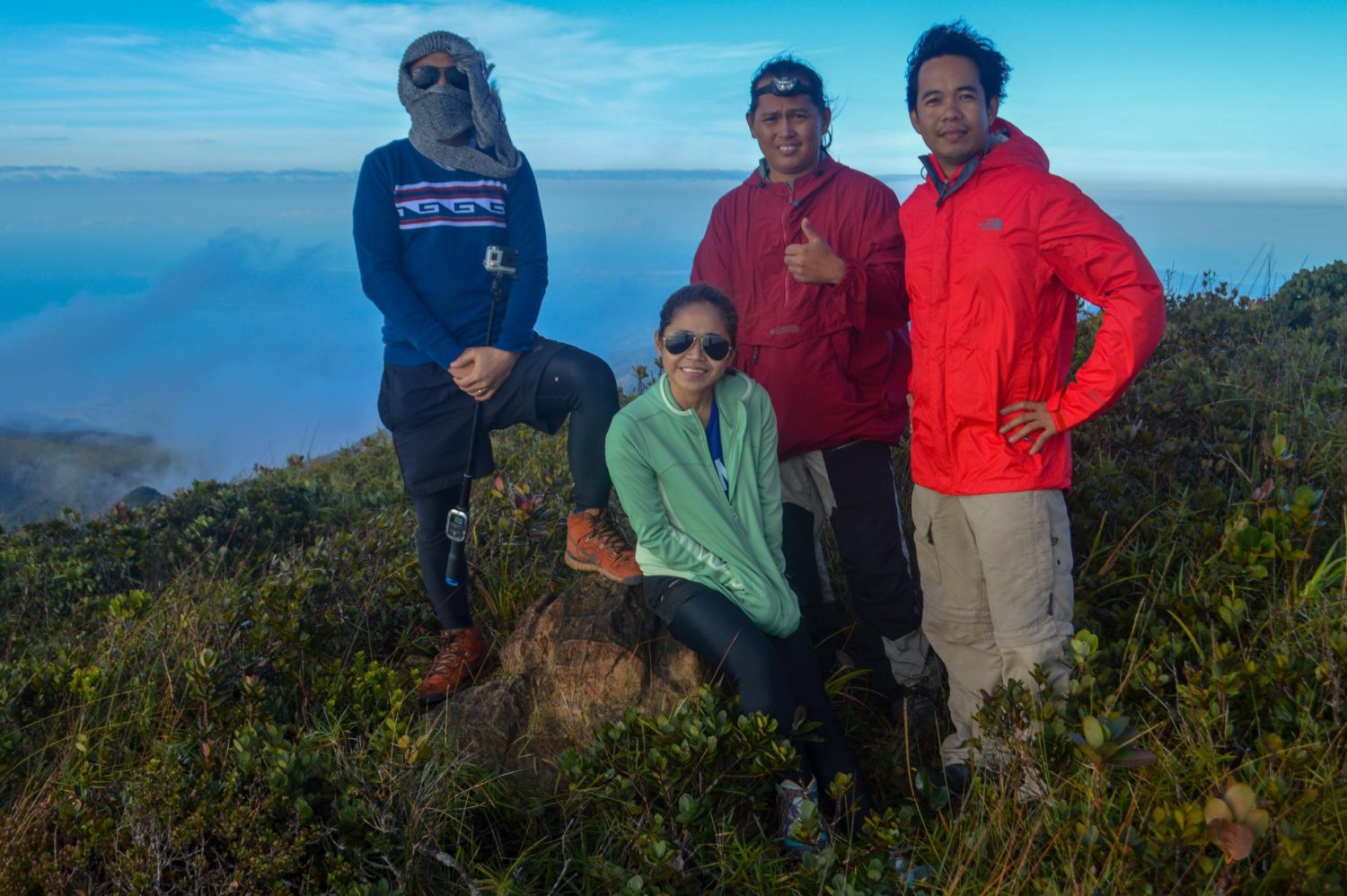 Originally, we planned of descending to the exit point in Barangay Malis, Brookes Point but since our friend had a slight injury, we extended another night somewhere in the forest close to Malis. It can vividly recall that night full of stars, perfect weather and generous dinner of pasta and wine. The fifth day was the final push to Barangay Malis. It was a long day starting at 0715H and finally descended at 1629H. Exhausted with the long trek, we decided to spend a night at the house of barangay councilor before heading to our destination.
Balabac Islands
After the strenuous climb in Mt. Mantalingahan, I headed to a paradise known in the southernmost part of Palawan. An incident of kidnappings was reported in April 2014, a month after I visited the Balabac Islands so for tourists traveling there, please check your embassy travel advisory. This second-class island municipality is composed of 36 islands and is known for indigenous flora and fauna including the rare terrestrial mammal known as Philippine mouse deer or locally called as pilandok.
It took us 5 ½ hours from Rio Tuba to Balabac with one stopover in  Bancalan loading and unloading passengers and basic commodities such as rice, fuels, and medicines. As soon as the boat docked at the port in Balabac, I immediately proceeded to the municipal hall and looked for the tourism officer but he wasn't around. One of the employees at the municipal hall gave me a ride mayor's house for a courtesy call. The intention of visiting the famous Onuk island was raised and found out that I needed to pay 5,000 pesos. I was alone and it was too expensive for me so I just canceled my plan to go there.
The next day, I looked for a local fisherman to take me to one of the islands and found one. We agreed at a price of 2000.00 pesos. We never wasted our time and go to Candaraman island. Along the way, there were plenty of gorgeous islands owned privately and docking at the coast was prohibited. That's fine, we are going to another island anyway. I arrived at this island with few expectations but it over exceeded my expectations. The island was like nirvana. The mesmerizing crystal azure waters,  calm waves sweetly caressing the white sand shores and that hot summer breeze still lingers in my head. The whole day was just with the nature walking along the coasts, discovering the forests and just simply lie down on the hammock under the coconut trees.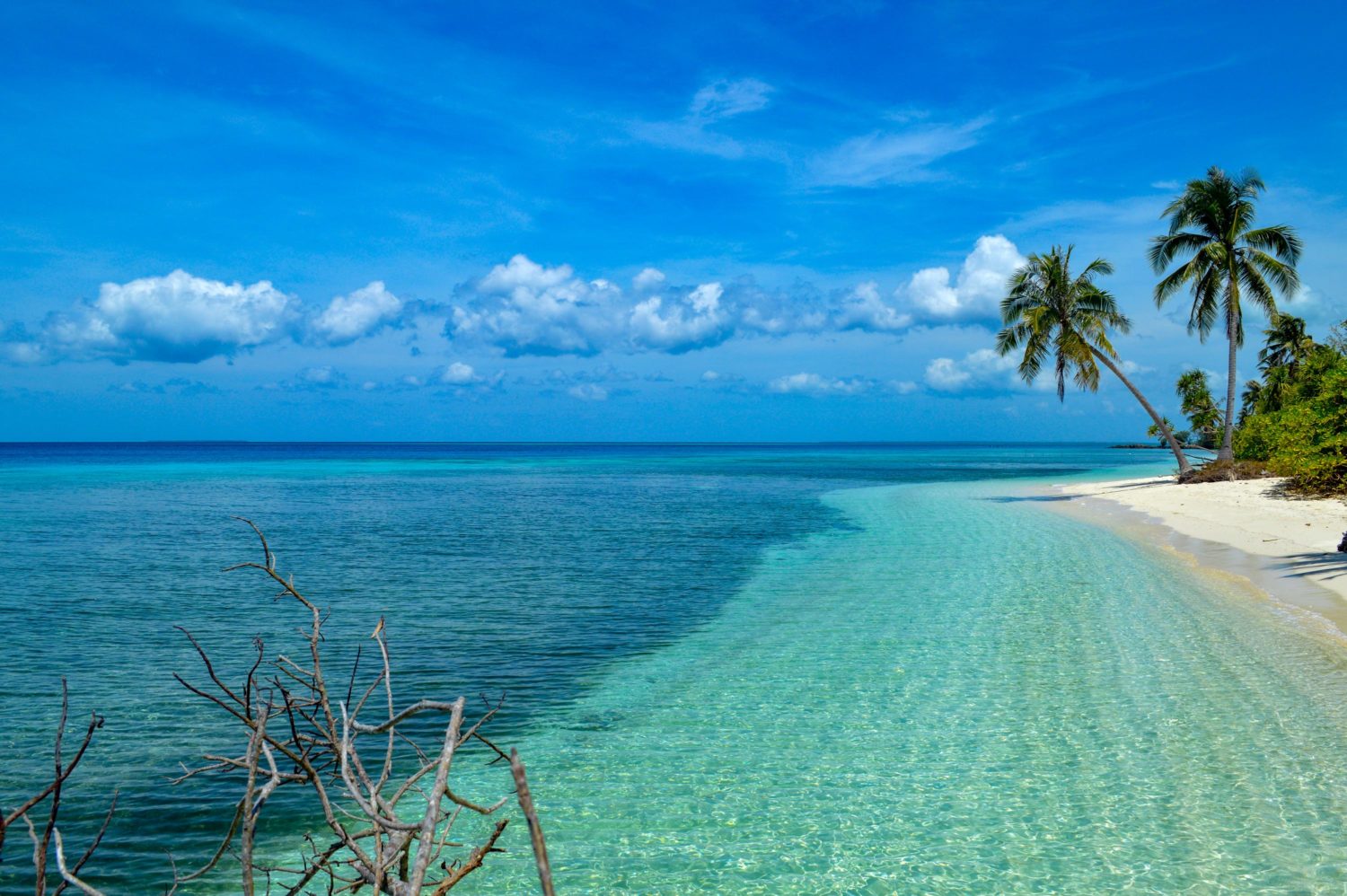 Probably the most exciting part of this island trip was on my last day when I embarked a walk in the forest. With the help of my offline Google map, I found myself in a jungle totally disconnected from the outside world. It felt like I was in a movie and I got invited into another dimension. Even the 3 hours trek to the forest was a liberating experience where I was alone.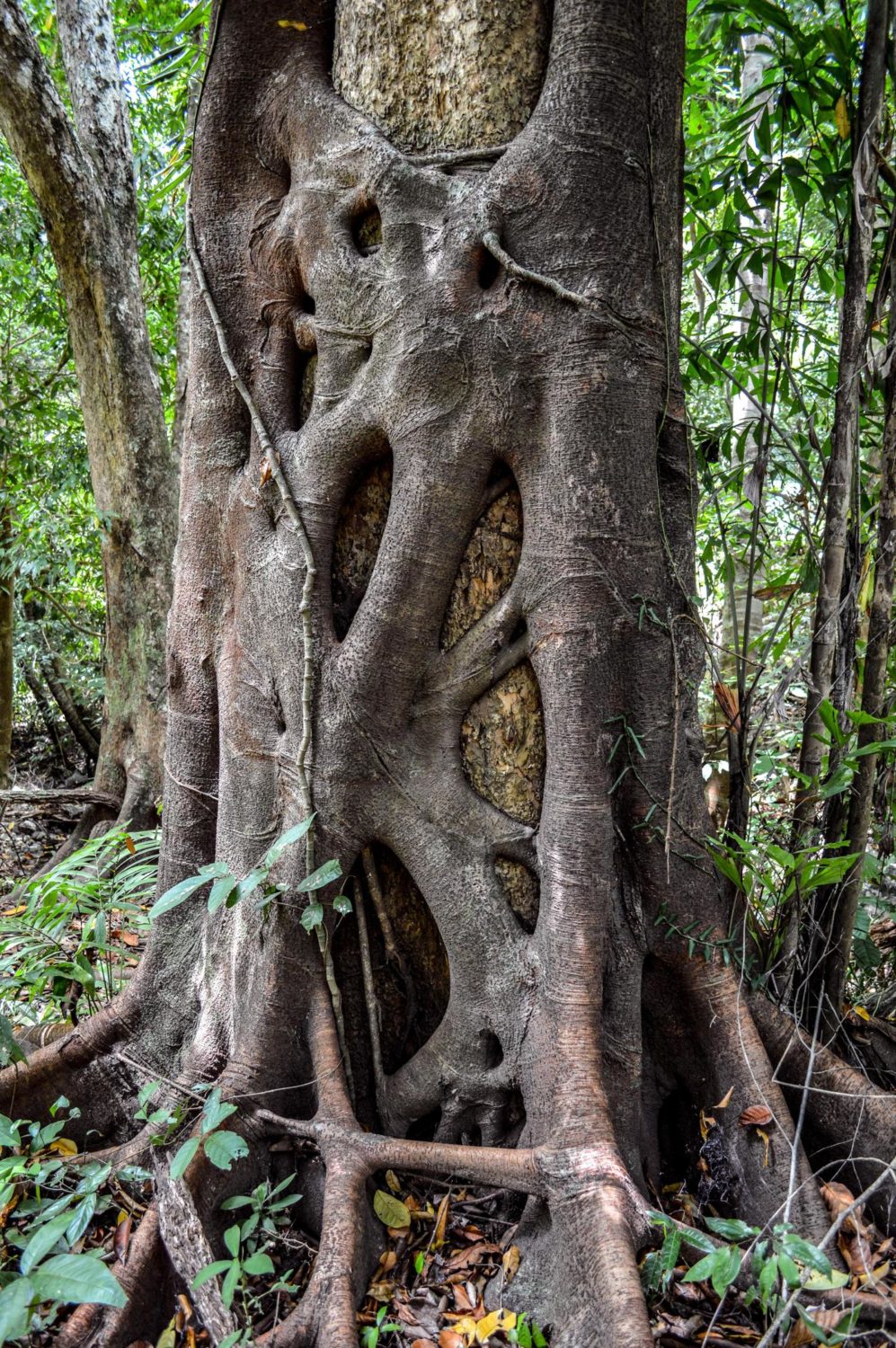 I managed to get back from the main road at an earlier time and luckily, someone offered me a ride with his motorcycle back to my pension house. I voluntarily gave him 100.00 pesos as a contribution for gas.
Balabac to El Nido
The boat left the island at exactly 0500H and arrives at Rio Tuba past 10. From the port, you just need to walk for 5 minutes and there's already a van that will take you to Puerto Princesa. I was starving so I looked for a carenderia (eatery) and grabbed some lunch. Arrived in San Jose Terminal and transferred to RORO bus to El Nido.
It was almost midnight when I arrived in El Nido and was too tired to look for comfortable accommodation so I just got the nearest pension house. Pretty cheap and basic for 500.00 pesos and it got an option of air-conditioned room for 700.00 a night. On the next day, I decided to camp in Nacpan Beach to avoid the crowd in El Nido town.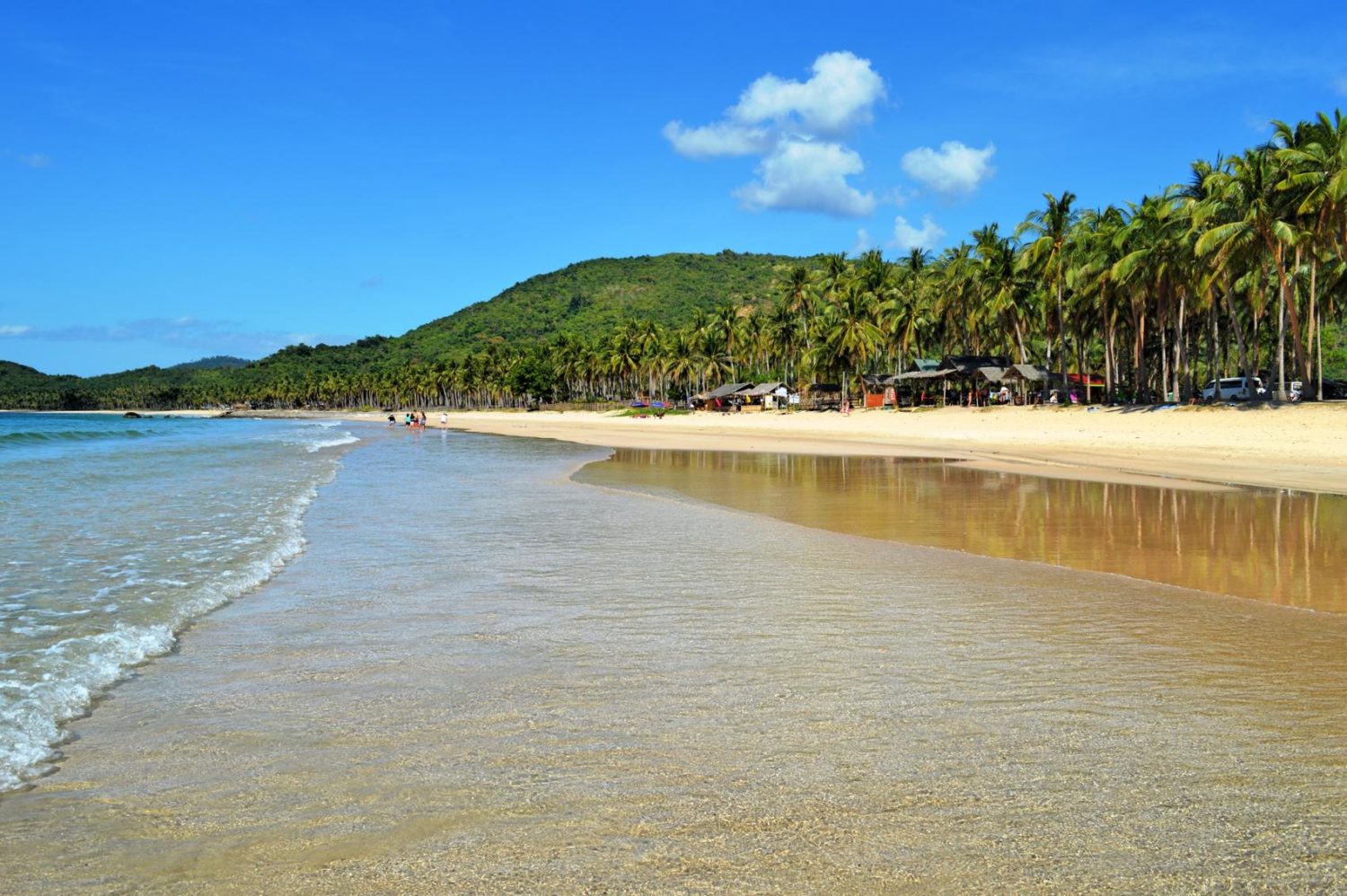 Nacpan became my home for  4 nights. There is one special thing about this beach. The hypnotizing sunset. You know when you meditate during the sunset and when the tourists are slowly going back to their hotels in town, the beach is all yours and you got to reconnect with the sea and the waves. This beach which is an hour away from town is popular among tourists who are tired of island hopping tours and just want to spread their towels on the sand, read their book or just praise the sun. In the afternoon before it gets dark, I made sure that I already had my dinner prepared. The good thing with camping is that you don't need to worry about check in or check out or if you had a dinner reservation after your day's tour. You just have to pitch your tent, hang your hammock and find potable water then voila! I was so lucky to camp beside a big villa with an accessible water source.
San Vicente Beach
With a recommendation from a couple I met in Nacpan, I headed to the longest beach in the Philippines. I wrote a separate article about this lovely beach. Hidden before but recently, a new airport had been opened with 1 airline operating which connects tourists coming from the Philippines. I was so lucky to meet the generous owner of Myrla's Garden where I stayed for 3 nights.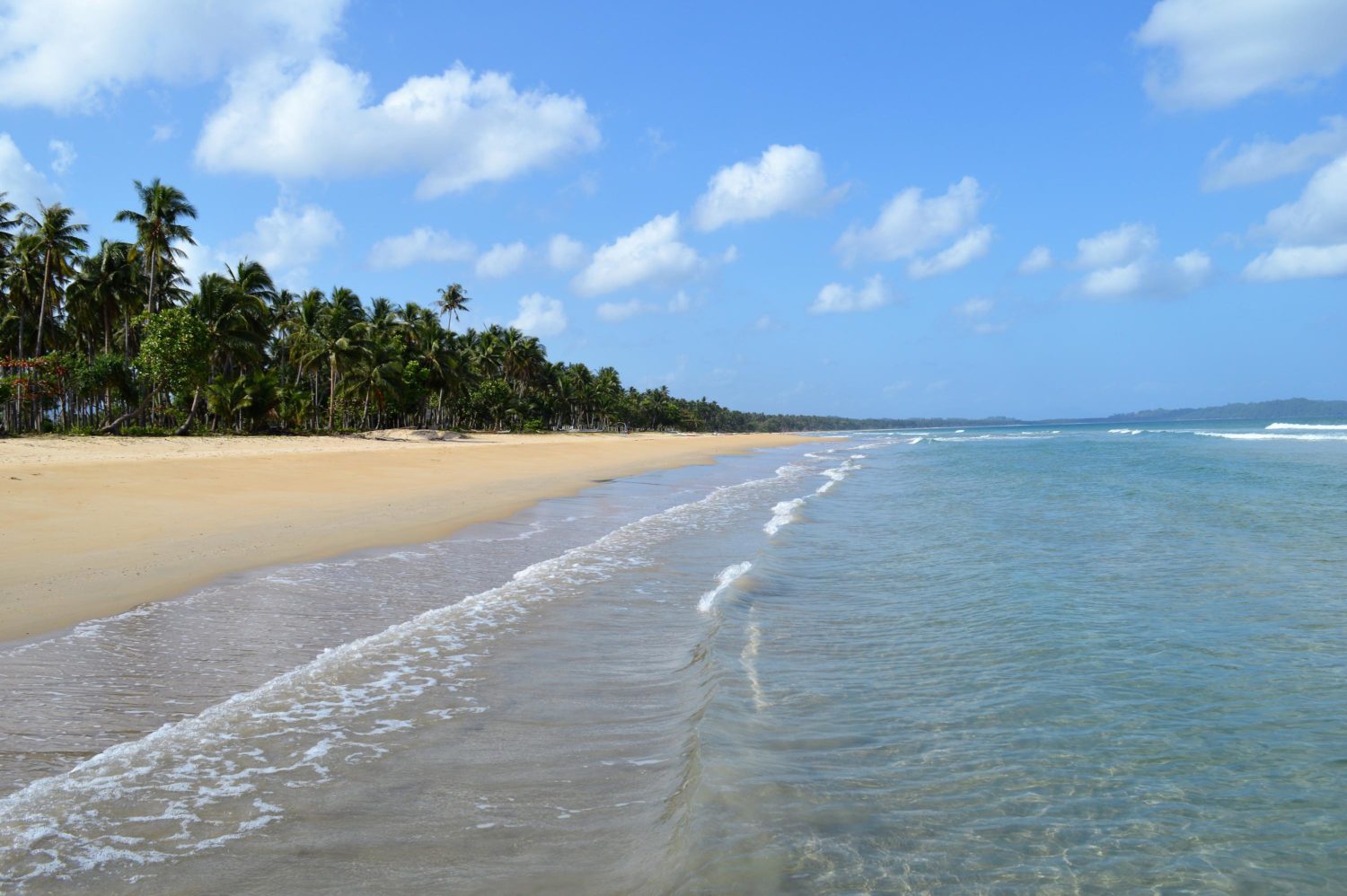 Where to stay: Myrla's Garden has some basic rooms. For bookings, contact the very accommodating Ms. Analyn at +63 9392060936 or Ms. Leizl at +63 9999941334.
Back to Puerto Princesa
3 weeks wasn't enough to roam around Palawan. I will just focus on Busuanga Islands for my next trip. My last 3 days in Puerto was spent trekking in the nearby mountains, visit the crocodile farm where I tried their crocodile sisig, and more on a food tour.